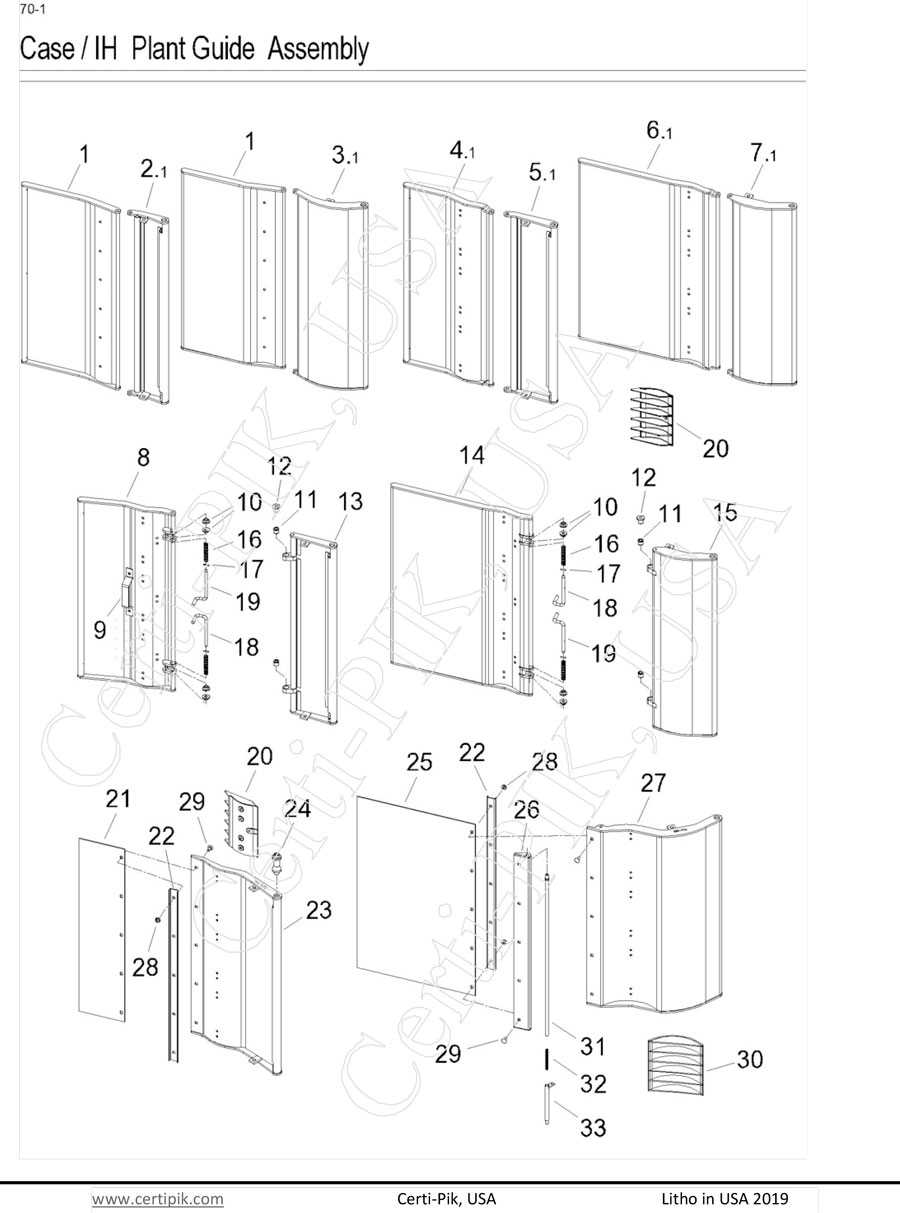 Case /IH Plant Guide Assembly- 1822-635 Mod Exp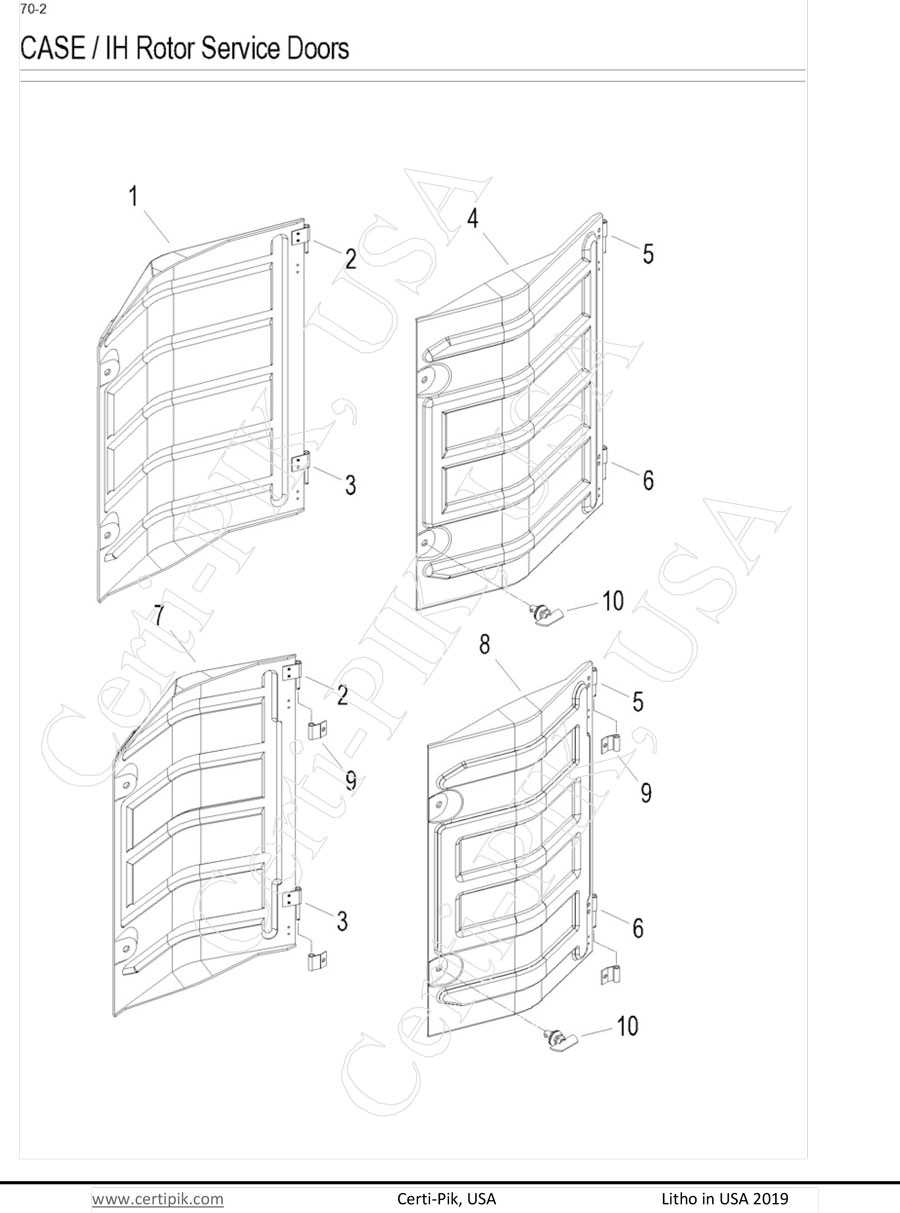 Case / IH Rotor Service Doors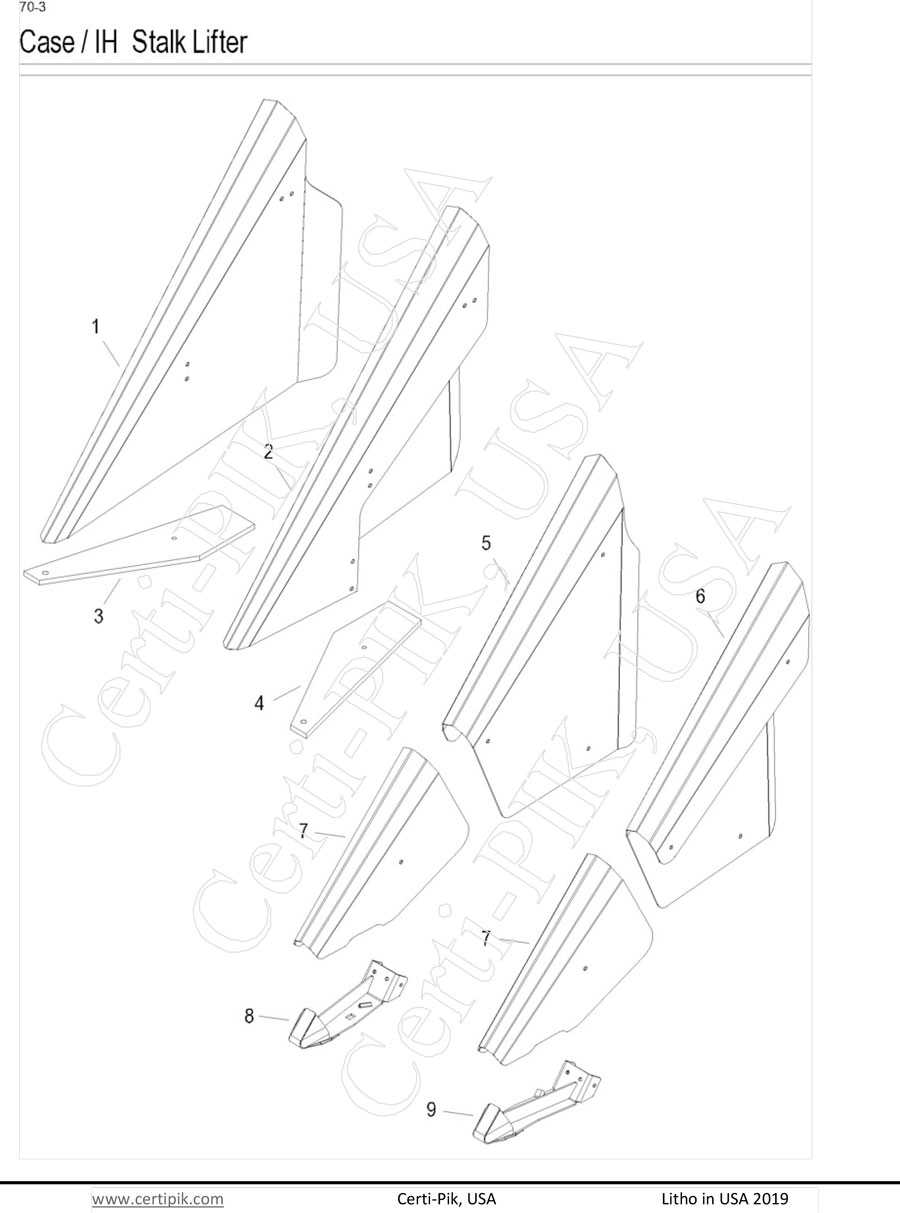 Case / IH Stalk Lifter
Case IH Picking Unit Cabinet
The picking unit of your cotton harvester will always have a direct bearing on the overall efficiency of your operation, and therefore of the profitability of your cotton harvesting efforts. That makes it essential that every component of your Case/IH picking unit is in good shape, and not worn or physically damaged in any way.
The only way to be sure that you are prepared in the event of any kind of component failure in your picking unit is to have most of those components already on hand, so you make a quick on-site replacement. In order to do that, you'll have to keep some of those critical components on hand, and we can help you stock all the most important components to keep your operation running smoothly and efficiently
Picking Unit Cabinet Replacement Parts
If you were to experience any kind of failure by the components of the picking unit cabinet, it might be severe enough to shut down your harvesting operation for a period of time, until you were able to secure replacement components and resume. For that reason, it's always worthwhile to conduct a visual inspection of the picking unit and its components prior to the harvesting season, even potentially while it's underway. A little time spent in preparation might save a lot of critical time when the harvest is ready to be brought in.
There are quite a few component parts which make up the full picking unit, and we stock many of these Case/IH aftermarket parts at Certi-Pik USA for your convenience. Virtually every part in the assembly is ready to be shipped to you, whenever you might have need of replacement components. We have plant guides, left, right, front, and rear, we have plant compressor extensions, flanged and straight bushings, lock pins, springs, scrapping plates, ExtenDoors, removable extensions, nuts, bolts, rods, rotor service doors and hinges, and all the fasteners needed for this assembly. We carry the newest plant guides, known as Extend-Doors, Deep-Dish, or CTX-Doors, designed by Certi-Pik USA, and now used by CIH on OEM equipment module builder harvesters. We also have available the plastic stalk lifters, steel shoes and poly skid plates to guide your harvest into the picking unit.
If you require any of these parts for replacement of a worn-out component, or for a rebuild of a major assembly, we can ship the aftermarket parts you need very quickly. Many of our customers intentionally stock some of the more common replacement components, as well as those which experience a high degree of wear and tear during operations, so they don't have to lose any time with ordering components and waiting for deliveries to arrive. If you're interested in stocking a number of such parts, we'll be glad to work with you to get those parts right there where you need them, so you can have a smooth harvesting season, free of interruptions.
Why Choose Certi-Pik, USA?
At Certi-Pik USA, quality and customer convenience are our priorities:
Easy ordering: To make ordering simple for you, you can get in touch with our team and send your order via email or fax. Feel free to place your CIH parts order at any time, around the clock, using our convenient and secure process. If you need guidance or have parts questions, call us for answers and we can also take your order on the call if you like.
Quality guarantee: We stand behind our products with a 90-day warranty against defects in manufacturing or materials. If on an extremely rare occasion you have a need to return a component, we inspect it and ship your replacement components free of charge, same day if humanly possible.
Fast shipment: When you order before noon, we ship products the same day if possible, and afternoon orders are shipped the next business day. We use UPS, choosing the service level needed to get the components to you on time (Ground, Next Day Air, 2nd Day Air, etc.)
Pay any way: Our flexible payment options help you manage your company budget with ease. Choose from bank wire transfer, Visa, MasterCard, Discover, American Express or COD (cash on delivery). Money orders are fine, too.
Get the CIH Water System Parts You Need! Our Experts Are Ready to Help
In order to provide convenient, one-stop ordering for all your cotton harvesting and aftermarket CIH water system needs, Certi-Pik, USA also sells a wide variety of specialized accessories and sheet metal parts for cotton-harvesting equipment rebuilds. Let the market leader in cotton harvester components provide every OEM-quality aftermarket component you need for your Case IH harvester. Contact Certi-Pik, USA online, or call (712) 752-8460 today.
---