See why our customers have made us their number one source for cotton harvesting units since 1988.
Aftermarket John Deere & Case IH Cotton Picker Parts
Certi-Pik USA is a major supplier of cotton picker parts and accessories. We take pleasure in offering cutting-edge, high-quality components. Extended dish doors, picking unit cabinets, picking unit systems, water, air systems, belts, and other miscellaneous components are among the replacement parts we provide. Our committed experienced team of personnel, work hard to guarantee that our customers get the finest John Deere & Case IH Cotton Picker Aftermarket Parts in the market.
---
It's a good idea to repair worn-out or broken cotton picker parts and have some essential parts on hand in case anything goes wrong with your cotton picker. Have a look at the cotton picker & harvester catalog to find John Deere, Case IH, and other aftermarket components we have available and ready to ship on your order.
CTX Extended Deep Dish Doors
Due to the longer and deeper picking zone, as well as the stiffness of the door, the CTX Extended Deep Dish Doors can harvest more cotton and place it in the basket.
These doors need the CTX scraping plates, which were created especially for them. Due to the overall depth of the fins on the scraping plates, these plates have the potential to push cotton a larger distance up the spindle, allowing for a higher quantity of cotton to be collected and improving your overall efficiency.
Various components are utilized with the doors, including the OEM extensions, clamps, pins, pin kits, steel, and plastic, and are accessible to customers who phone in to have doors changed on their John Deere Harvesters.
Miscellaneous Parts
We make every effort to manufacture the components that will be most useful in keeping your harvester running at its best. As you would imagine, the cotton harvester has a variety of different components in various locations. We call these the Miscellaneous Parts. The Miscellaneous Case IH Parts, and JD Miscellaneous Parts we provide are needed to keep your John Deere equipment operating smoothly, and if any of them get old or damaged, your activities are likely to come to a stop.
Picking Unit Cabinet
We have a nearly complete selection of cabinet parts for rebuilding your picking units such as covers, grid bars, posts, clamps, frames, plates, and shields. We also supply cabinet parts for the older in-line and conventional cotton harvester models including panels, covers, inspection doors, grid bars, posts, and frames. These are available in either the John Deere or Case/IH version, depending on the type of equipment you're using.
You'll always find the parts in stock here for the upper cabinets, including covers, clamps, panels, angles, channels, brackets, bearings, rollers, and hangers. We also sell cabinet supports, as well as all the parts necessary for the assembly of the lower cabinet, such as doors, handles, channels, angles, and supports. Any part needed to put together one of these cabinet assemblies can be found in our inventory, and we can ship it to you quickly. You don't have to wait around and halt your harvesting operation.
Picking Unit System
The picking unit system is critical in any John Deere cotton harvesting machine or Case/IH cotton harvester because it separates cotton from the spindles as they revolve and extracts all of the cotton lint from the plant bowl when the plants are pushed through the row-unit. In addition, the picker ribs or grid bars clean away all the dried leaves, twigs, and other detritus picked up along with the cotton plants.
Your cotton harvesting process will not be as efficient as it should be if the picking unit system is not functioning correctly, and this will cost you money. Therefore, before the start of the harvesting season, do a visual examination of all of the picking unit system's components and create a note of any parts that seem worn or damaged. Then, before the season starts, you may replace these components with our aftermarket parts, increasing your chances of a smooth, successful harvest.
Water Systems
Your cotton harvesting equipment water systems represent an important part of your picking unit. The moistening system on your John Deere cotton harvester is just as essential as several other key assemblies, so make sure it's free of worn-out components to ensure you can properly supply the cleaning solution that keeps your spindles functioning at their finest.
To guarantee that you purchase the correct components for your moistening system, you may either provide our business representative the OEM part number or the Certi-Pik part number, and we'll be able to determine the exact item you need. Then we'll be able to swiftly search our inventory to get you exactly what you're looking for. Whether you need replacement arms, moistener pads, moistening doors, moistener columns, screws, spacers, channels, nuts, bushings, bolts, supports, bushings, clips, angles, or distributor plates, we have them all.
Air Systems
Any John Deere cotton harvester's air system is a key component that maintains cotton flowing freely through the system and helps to prevent obstructions that may slow things down. It's particularly essential if the cotton is wet since this increases the chances of clumping and clogs.
If any component in the air system fails, it will most likely cause a delay in the movement of cotton throughout the harvesting machine and will almost certainly result in obstructions. When this occurs, the harvester must come to a halt so that cleaning can be done, and when cleaning is required often, the harvester's productivity suffers significantly.
As a result, having high-quality components across your whole air system is critical to reducing the chance of failure and ensuring that the air system is operating effectively to maintain cotton flowing freely through the harvester. Our aftermarket Case IH Air System will serve you right.
Belts
It's critical that you purchase the appropriate belt for your machine since it'll need the right number of bands as well as the right pitch length, top width, and thickness, to work well in your cotton harvester. By supplying Certi-Pik USA with the part number by which we identify the belt, or the OEM manufacturer part number, which will also clearly identify the component, you can be confident you're buying the correct item.
All the case IH belts we provide to our clients have a high tensile strength to withstand the shock loads that cotton harvesting machines are subjected to. They are constructed of the strongest rubber material available, which provides high fatigue resistance and longer service life, reducing the frequency with which they must be replaced.
While we're known for providing high quality fabricated replacement parts, we also carry a broad assortment of specialty items and sheet metal parts that can be used in the rebuilding of a cotton-harvesting unit. The following are just some of the parts we keep in stock: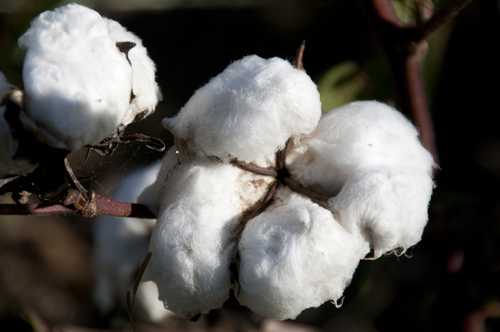 Let the expert team at Certi-Pik, USA help
We only offer the finest replacement parts since our clients need dependability in the field, and we do all we can to ensure that all components and assemblies are the best available. For more information or to make your order, call us at (712) 752-8460 or message us online.