John Deere In-Line Cabinet Parts
John Deere 9935, 9960-9965 In-Line Cabinet Parts
You will find complete details on John Deere in-line cabinet parts right here. If you're a farmer or John Deere or Case/IH Cotton Picking Machinery dealer, then we can supply you with aftermarket replacement parts for your cotton harvesting equipment.  Some of these cabinet parts include the cabinet top, sheet, and panels. Your machinery lasts longer if you adhere to the recommended maintenance schedule for your cotton picker. This reduces wear and tear and extends the life of all components. Here's a quick reference to what should be done regularly, although the specifics of your particular machinery may differ slightly.
Start of Day Procedures
To prolong the life of your machinery, use the following procedures to get the most out of your cotton picker when starting a cold engine.
Before getting into the cab, inspect your machinery for any leaks or damage.  Check your cabinet for lint or debris buildup in the cotton collection area of your picking units and clean if necessary.  If you discover damage to your inspection doors, grid bars, or posts be sure to give us a call to get new parts ordered so your picker can run at peak performance.
Start Engine, placing the multi-function lever in neutral with the fan and row-unit switches in the off position.
Alert people around you that they should stay clear by sounding your horn.
Don't run the starter for more than 30 seconds. If it doesn't start, then allow 2 minutes before trying again.
Warm-up your cotton picker engine, at idle, for two to four minutes.
Engage the fan and row units and warm up the hydraulic oil and components by slowly increasing the engine speed. Operate the cotton handling system by pressing the floor switch and allowing it five minutes to warm up.
When it is safe to do so, select your desired speed using the road-field button and the number one or two buttons.
Units are synchronized up to 4.4 mph.
Press the parking brake and move the multi-function lever forward or back to move off in your desired direction.
To begin harvesting, engage the fan switch with your engine at low idle, increasing engine speed to high idle.
Slowly drive your cotton picker forwards into your crop, making sure that you are correctly aligned with the rows you are harvesting and that your units are lowered into the desired position.
To engage auto mode, press the auto button and engage row guidance.
A "ready to eject" notification is displayed once a module has been formed. Pressing and releasing the auto-eject button ejects the module. (be careful of overhead power lines or other obstructions)
Daily Maintenance
It is vitally important that you maintain your equipment in line with the Operator's Manual that comes with your machinery. Not only will you extend the life of your equipment, but there is less chance of needing spare parts at harvest time.
Contact Us
If you have the time, click the links to our very extensive list of in-line cabinet parts that appear at the bottom of this page. You're welcome to call us at Certi-Pick USA on our toll-free number, 1-888-CERTIPIK (237-8474), and our staff will help you find exactly what you need. Alternatively, use the following options to contact us:
Fax: 1-712-752-8472
Email: [email protected]
Shopping Cart: You can place your order through the links on our website and we will confirm your order via email or get in contact with you to discuss any details that may be unclear.
Important
Please provide us with the following information when placing your order:
Certi-Pik part number or OEM part number
A description of the item
The model number of the machinery you're fixing
John Deere 9935, 9960-9965 In-Line Cabinet Parts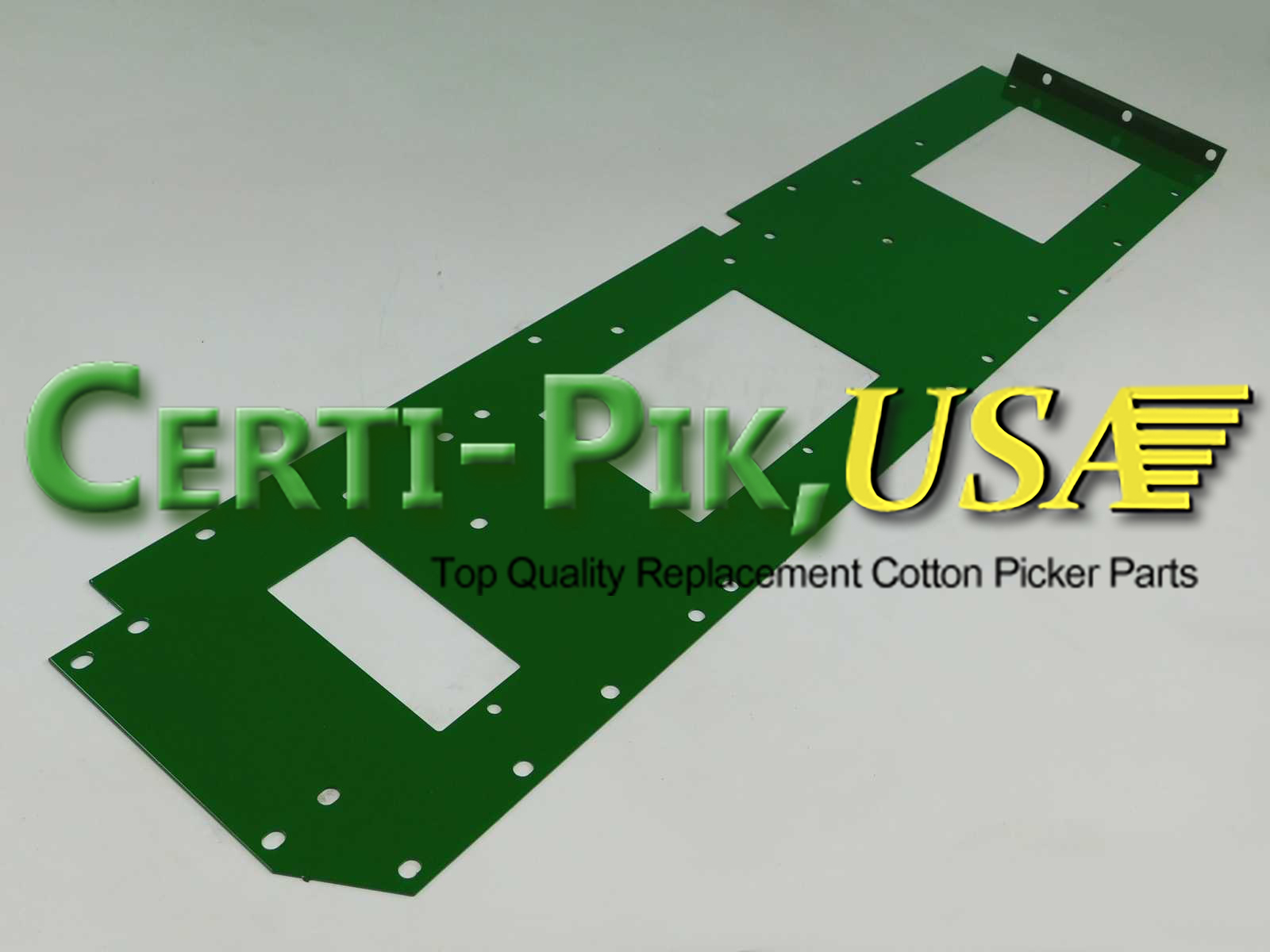 Description: PANEL – TOP PANEL (L.H.) (9935, 9960-9965 IN-LINE)

OEM Part: N272076

Section: Picking Unit Cabinet

John Deere 9935, 9960-9965 In-Line Cabinet Parts