John Deere 4-Row Fan Assembly
JOHN DEERE 4-ROW FAN ASSEMBLY
Everything must work properly when it is harvesting time in the cotton industry. One of the components of the cotton-picking machine is the 4 row fan assembly. Individual components are also available for purchase as needed if you do not need the whole assembly.
It is essential to keep up with the maintenance of all parts of the picking unit system. The belt is integral in powering the fan. Always check the belt and look for cracks, dry rotting, or any form of loosening or breaking. Check for rusting or loose parts that may require adjusting or replacing. A simple pre-check or inspection is the best way to keep all parts running smoothly. There may come a time when checking the parts beforehand will save time and money.
The last thing to do when inspecting the components should be to clean any access lint out of the fan rotor as lint buildup can set the rotor off balance, causing shaking and premature bearing, and frame failure.
Maintenance of the cotton-picking machine is mandatory. If the suction door or any of its components fail, it could cause severe damage to the other parts of the machine. As the machine harvests the cotton, be sure to monitor the flow of the cotton so you are aware if it is getting stuck in worn or damaged components. Follow through with a process of elimination if there are any problems with the cotton not being harvested correctly. An entire part may not be necessary to purchase, so we have all the pieces that make the component sold individually.
The Parts of the John Deere 4-Row Fan Assembly
The diagram shown here is listed with 47 pieces and three kits that make up the John Deere 4-row fan assembly. The details and kits below create the assembly.
Spacer Inside Baffle
Water Pulley Sheave
Water Pulley Bushing
1-1/2" Bearing Assembly with Locking Collar
4R Fan Tack Angle Bracket
1-1/2" Blower Shaft
Snap Ring
Stop Collar
4-Row Fan Blade
1.525 X 2.0 X 6.341 Spacer
1/4 X 2-1/8 Woodruff Key
1/4 X 2-1/2″ Cotter Pin
4R Fan Drive JD Belt
Tone Wheel
Front Bearing Side Support
Rear Bearing Side Support
Side Panel
1/2 X 3/4 X 48″-52″ Foam Pad Isolator
Plastic Baffle / Orifice
Wrap Around Housing
Angle for Mounting Shim
Outlet Support Channel
Shim for Fan Outlet
Under Shroud Bottom Housing Cutoff with Foam
Tension Bracket
Spacer Inside Baffle
Nuts, Bolts, and Washers for John Deere 4-Row Fan Assembly
3/8 Nylon Lock Nut
.406 X .810 X .060″ Washer
.406 X .718 X .120″ Washer
.406 X .6875 X .035″ Washer
3/8 Jam Style Lock Nut
.410 X 1.5 X .120″ Washer
.380 X 2.5 X .120″ Cupped Washer
3/8 X 5″ Hex Head Bolt with Full Threads
5/16 X 3/4″ Carriage Bolt
5/16 X 1″ Carriage Bolt
5/16 Serr Hex Flange Nut
1/2 Serr Hex Flange Nut
3/8 X 3″ Carriage Bolt
 1/2 X 2″ Hex Head Bolt
1/2″ Lock Washer
17/32 X 1-1/8 X .105″ Washer
1-1/4-12 Castle Nut
Three Kits Available
Kit #1: #07440 – 4R Not Assembled Fan Kit – No Pulleys / Includes #07400 Bolt Kit | Kit #2: #07440A – 4R Fully Assembled Fan Kit – No Pulleys Included | Kit #3: #07400 – 4R Fan Bolt Kit
Keeping Everything in Stock
We strive to keep the parts listed for the 4 row fan assembly in stock. Our aftermarket parts are built to exceed or maintain OEM part standards, so you can rest easy knowing you will receive the quality you expect and need. Each component can be sold separately as needed, or a complete assembly may be required if too many pieces of an assembly are broken or worn.
When parts are needed right away give us a call at Certi-Pik USA. We can ship out the components overnight if ordered soon enough in the day. If the parts are ordered after the mail and delivery teams stop receiving mail for that same day, it will typically go out on the next business day. Either way, the dealers or farmers will not have to shut down their businesses for too long with the way the systems work. The farmers or their mechanics can order the parts one day and plan on getting the parts as scheduled to get those machines back up and running again. It will assist in moving along general maintenance or the harvest. 
Ordering from Certi-Pik, USA
John Deere and Case IH parts are sometimes needed at a moment's notice. The information on all the pieces that make up the 4 row fan assembly is listed on the Certi-Pik, USA webpage. Contact us at Certi-Pik, USA to order with the part number and all the personal information used for shipping.
John Deere 9935-CP690 Pro Suction Door Parts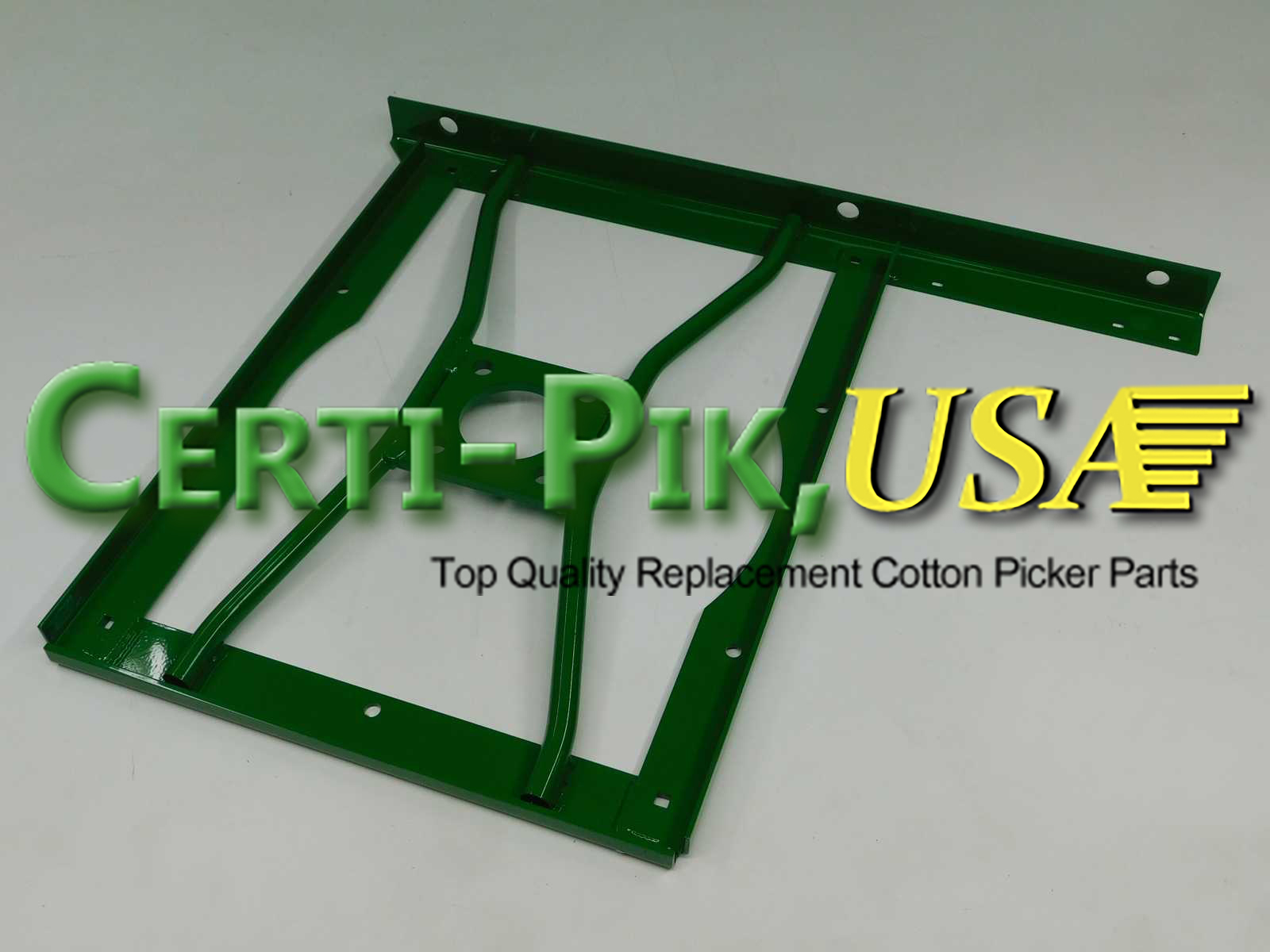 Description: SIDE SUPPORT – BEARING (FRONT)

OEM Part: AN193514

Section: Air System

John Deere 4 Row Fan Assembly