Case IH Stalk Lifter Parts
Case / IH Stalk Lifter
Farming is a big business that takes long hours of work, which is why many farmers rely on technologically advanced machinery to make things easier by considerably increasing production. If you're a farmer, or you work closely with farmers, then you're aware of the importance of having access to replacement machinery parts. When a machine breaks down and requires a new part, you want to ensure that you receive that part as quickly as possible so it won't negatively impact your business. If one of your cotton-picking machines is a Case IH and you need a new part such as a stalk lifter, you should consider purchasing it and all other replacement parts from Certi-Pik USA.
What is a stalk lifter, and why Choose Certi-Pik USA?
Without the stalk lifter, your Case IH cotton-picking machine will not function in the correct manner, and as a farmer or someone who works with farmers, you're aware that a dependable harvesting machine is important. A stalk lifter is mounted on the front of the cotton-picking machine, and its function is to guide the cotton plant and bolls into the picking zone, simplifying the entire harvesting process. The stalk lifters, based on your model, have either one or two pieces, of which the slop on them is designed in a manner that makes it easy for the device to guide the plants exactly where they need to go.
Before the Case IH cotton picker and similar machines were developed, farmers had to pick cotton the old-fashioned way, which was very tedious. These machines work wonders for substantially increasing production, and without them, a farmer would never be successful. However, due to the constant operation of the stalk lifter, it is inevitable that this part will need to be replaced so your machine will continue to operate optimally. There is a stalk lifter on the right and left side of the row unit, so you should take note of which side needs replacing. Certi-Pik is your best choice when it comes to replacing your stalk lifter because their high-quality aftermarket products are trusted by farmers everywhere.
In business since 1988
Certi-Pik USA has been in business since 1988 and we have always strived to ensure that every customer is happy and satisfied with their orders. Certi-Pik sells certified top-notch parts for John Deere and Case IH cotton-harvesting machines.  Certi-Pik USA is aware of the importance of providing high-quality yet affordable Case IH parts to all their customers and delivering them in a short period of time. Certi-Pik USA takes pride in making certain that each and every customer has a trouble-free, pleasant experience.
They offer a generous 90-day guarantee on all their products, and should you find a defect that is detrimental to the function of the part, you can send the product back for review and replacement. At Certi-Pik USA we carefully inspects all our inventory before shipping, so there is almost no chance of a part reaching a customer that will not function as intended.  In addition, to give you the best service possible, in the rare event that you receive a product that has shipping damage, we will do all we can to get you what you need as soon as possible.
Certi-Pik offers an easy ordering system
Certi-Pik offers an easy ordering system, which enables customers to order products in the manner that's most convenient for them. Customers have the option of ordering by email, fax, or even by phone. This makes it easier for many customers who have questions prior to making a purchase. Certi-Pik USA also allows customers to pay for products in the way they feel is most convenient. This even includes money orders, cash on delivery (COD), bank wire transfers, in addition to credit cards, including American Express, Discover, and more.
Certi-Pik USA will ensure your order is processed and shipped rapidly
A Case IH Stalk Lifter is a very important part of the cotton-picking machine. Without this vital part, your farming business could suffer substantially, because the longer your machine is down and can't produce, the more money you are likely to lose. This is why you should place your order with Certi-Pik USA today. Certi-Pik USA will ensure your order is processed and shipped rapidly because the sooner you can receive this vital replacement part, the sooner you can get back to work with harvesting your cotton and keeping production on track with your schedule.
Case / IH Stalk Lifter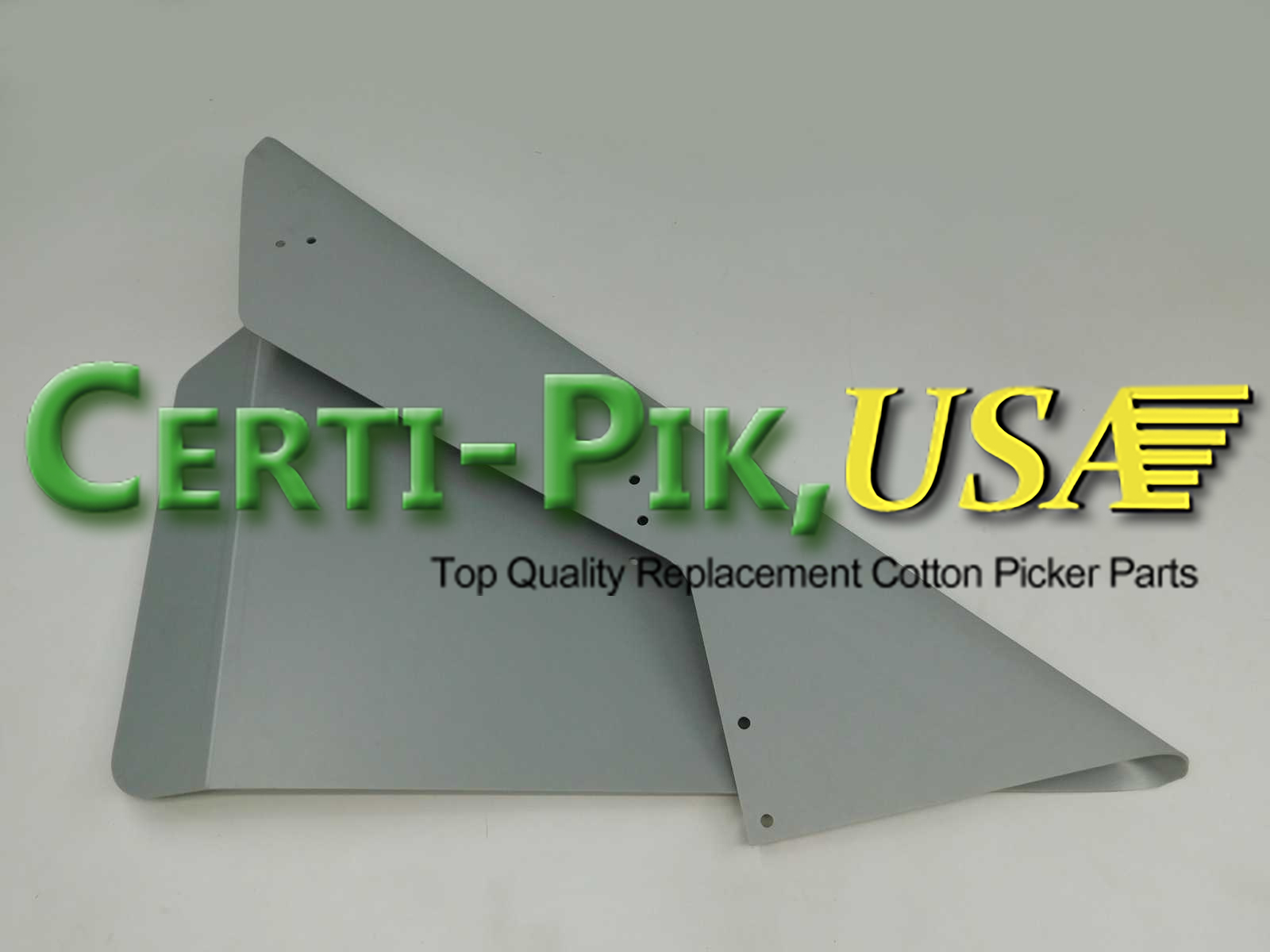 Description: GUIDE – R.H. PLASTIC S-LIFTER – (1822, 1844, 2022, 2044, 2055, 2155, 2555, CPX610-420-620, 625)

OEM Part: 126347A2

Section: Picking Unit Cabinet

Case / IH Stalk Lifter


[the_ad id="8133″