John Deere Air System Parts
If you are looking to replace components of the air system of your John Deere cotton picker, the quality and delivery guarantee of the parts is vital. At Certi-Pik USA, we offer unmatched quality pieces that have a 90-day warranty. This assures you in terms of quality for all your purchases. Besides, we have been serving our customers with nothing but the best replacement pieces since 1988. Our skilled and well-trained team of professionals is also a phone call away to accord you all the assistance you need. Being a member of the Federation of Independent Business and accredited by the Better Business Bureau, quality is guaranteed. Having said that, let's look at what we have available for you when it comes to John Deere cotton picker air systems.
John Deere Air System
The air system in your John Deere cotton picker is a crucial component and a determinant of the productivity of your harvester. For this reason, only invest in the best quality to avoid frequent equipment failure during harvesting. Here is how the air system works to enable your harvester to remain productive. First, it's the air system that keeps cotton moving freely during harvesting by preventing blockages. Blockages are prone to happen when the cotton you are harvesting is damp or the duct work is worn thin: creating snags or low air pressure.
The air system relays action throughout the parts of the machine, beginning with the discharge compartment, which serves the doffers and picker drums. It also discharges air through the discharge opening in the jet post, thus diminishing the accumulation of dust and debris on the bottom of the cabinet that may lead to clumping and clogging. The airflow through the system is predictable, hence moving cotton in large volumes to the suction duct and the basket opening. Failure of any air system components will halt the harvesting process, which directly impacts its productivity. Therefore, ensure you outsource the best air systems from Certi-Pik USA to prevent any inconveniences and conduct regular maintenance and cleaning.
Ordering Process of Air System Parts
We primarily stock the rear and front suction doors of your standard John Deere air system. This includes in-line, pro versions of the doors, as well as the specialty skip row configurations. In addition, you will find limited supplies of the older versions of the right and left suction doors in our catalog. You will also find other accessories like nuts, pins, bolts, and latches, among others.
During your process of ordering any part of the cotton picker air system, the part number, OEM part number, and description are the most important. This helps our team identify the parts you need correctly and avoid mistakes that may inconvenience both of us for shipping the wrong item. After you select the right part, your shipping and delivery method is not only reliable but quick. For this reason, we have established a good reputation with our customers as the reliable, quick, and quality supplier of the best cotton picker air system parts worldwide.
Why Buy from Certi-Pik, USA?
Besides prioritizing the convenience of our esteemed customers, below are other reasons why you should purchase your cotton picker air system from us.
The process of ordering is straightforward through email, fax, or call our sales department team. We are available at any time during regular business hours to answer all your questions and help you in ordering the parts you need.
Our shipment process (UPS or freight) is fast, with orders placed before afternoon shipped the same day, and those ordered in the afternoon shipped the next business day.
Quality of our products is guaranteed with a 90-day warranty for any defects on materials or manufacturing.
We offer our customers various payment options like MasterCard, wire transfer, Visa, American Express, Discover, Money orders, and cash on delivery.
Contact Certi-Pik, USA Today!
Our skilled team is available to answer any questions and address concerns with your cotton picker air systems. You can talk to one of us at (712) 752-8460. Besides, you can also fill our online contact form, and our team will be glad to be of service.
John Deere Front & Rear Suction Door Parts (Hi Drum)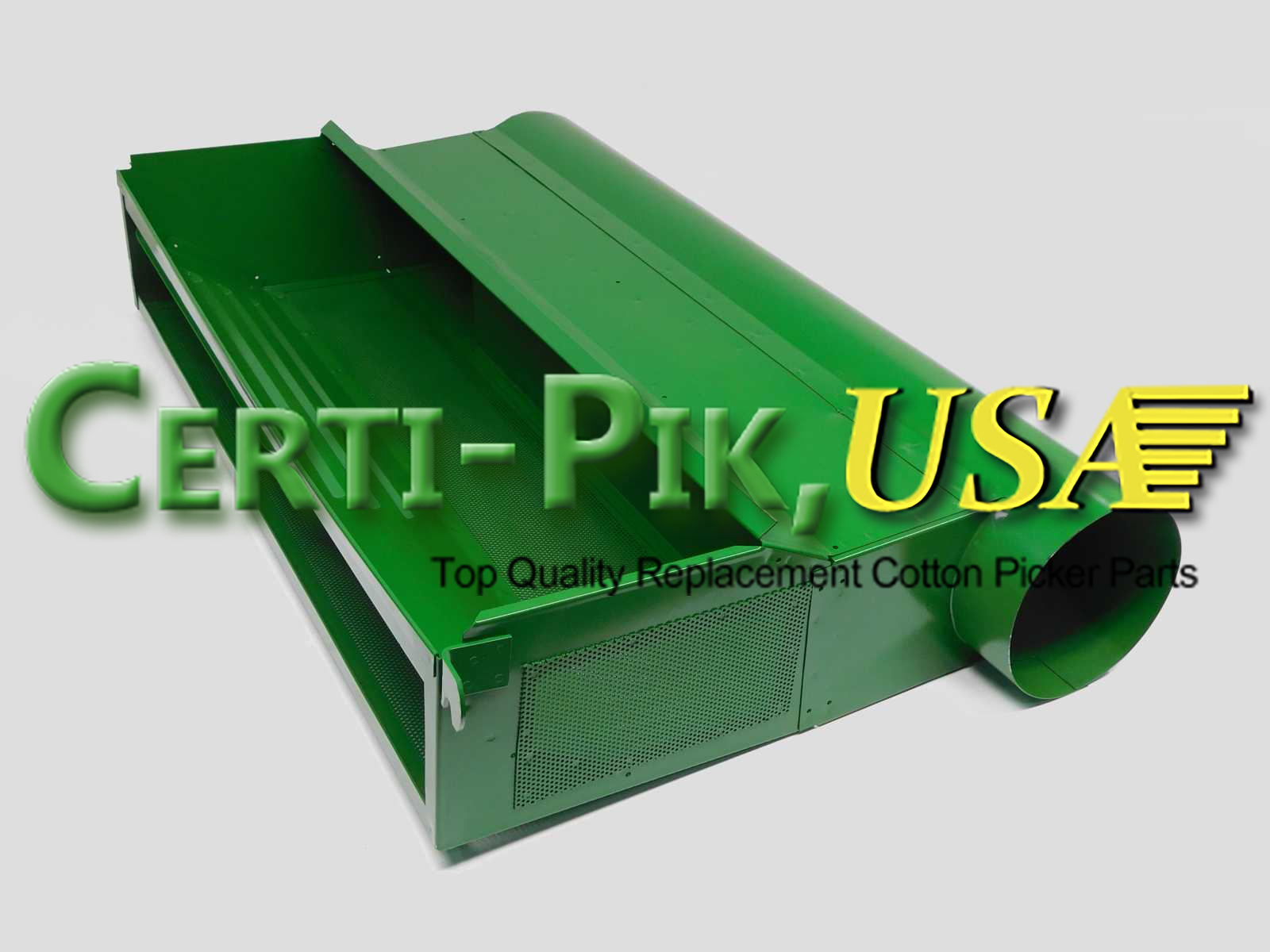 Description: DOOR – R.H. FRONT SUCTION DOOR (ILL.) (9900-9910)

OEM Part: AN190796

Section: Air System

John Deere Front & Rear Suction Door Parts (Hi Drum)



---
John Deere 9935-65 In-Line Suction Door Parts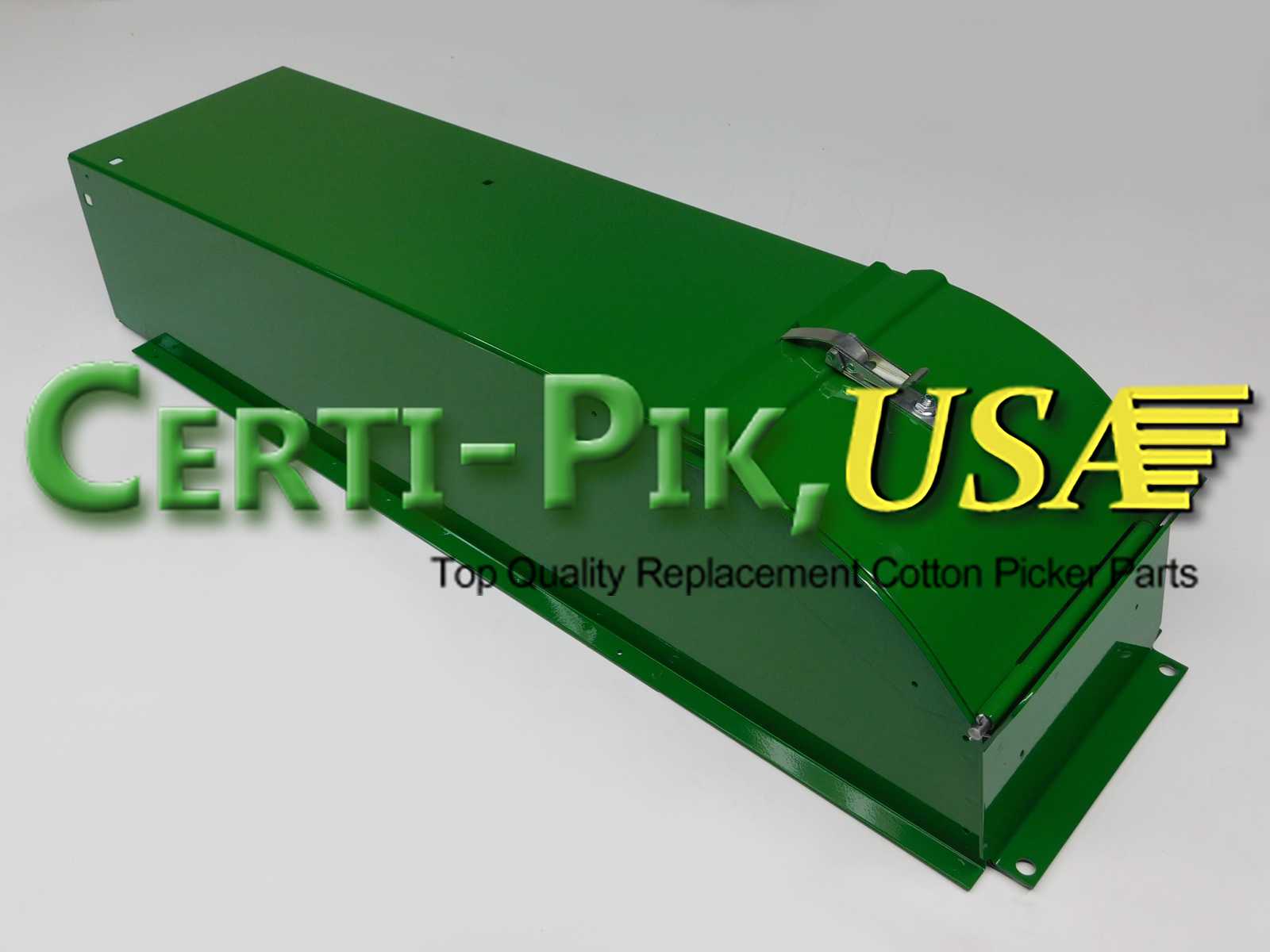 Description: SUCTION DOOR – STRAIGHT (TALL) DOOR ASSEMBLY – 9960-9965 IN-LINE, (INCLUDES ITEMS #4 THRU #9)

OEM Part: AN272383

Section: Air System

John Deere 9935-65 In-Line Suction Door Parts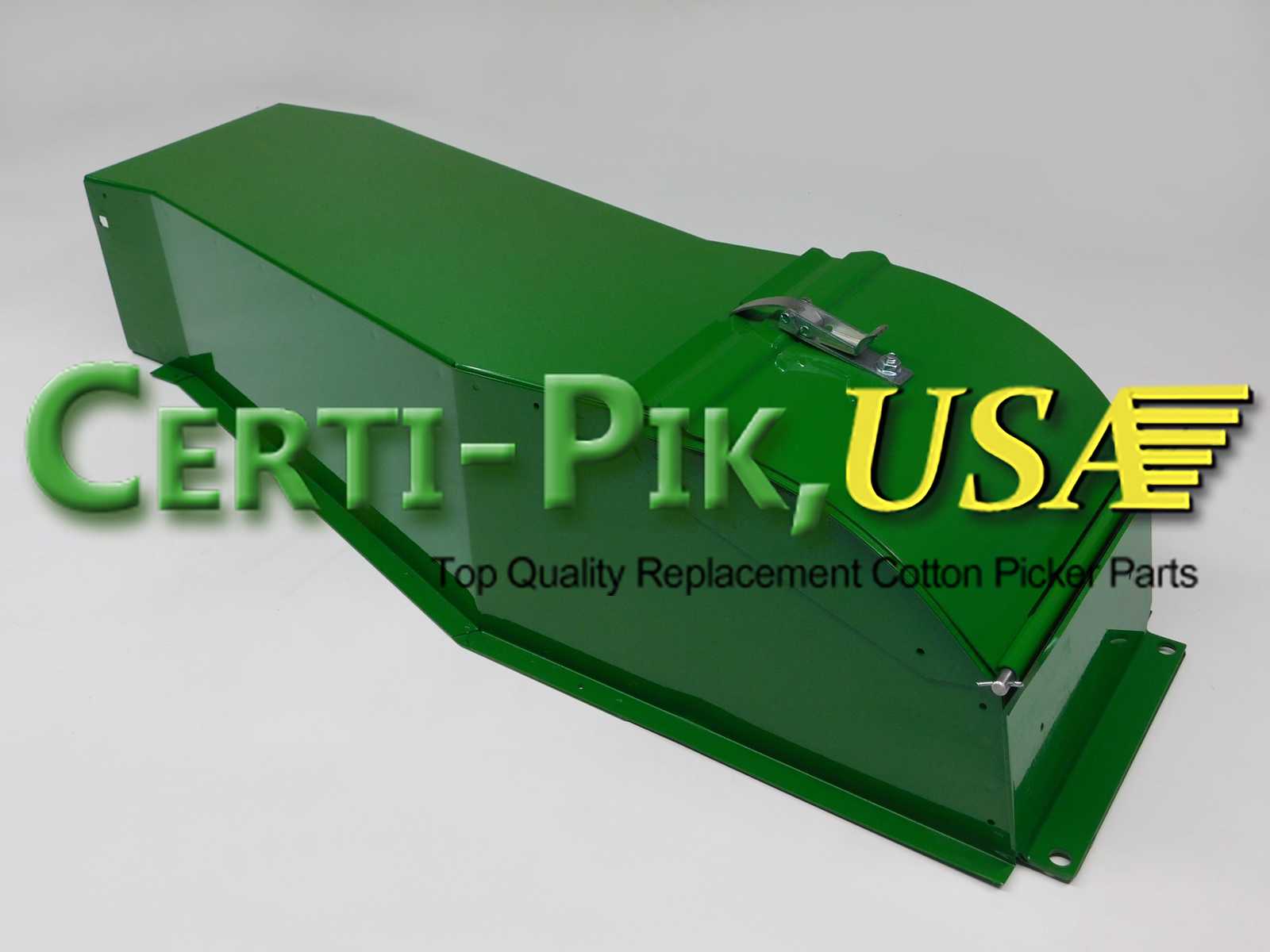 Description: SUCTION DOOR – OFFSET RIGHT 5″ – DOOR ASSEMBLY – 9960-9965 IN-LINE – 38 & 40″ ROWS, (INCLUDES ITEMS #4 THRU #9)

OEM Part: AN195147

Section: Air System

John Deere 9935-65 In-Line Suction Door Parts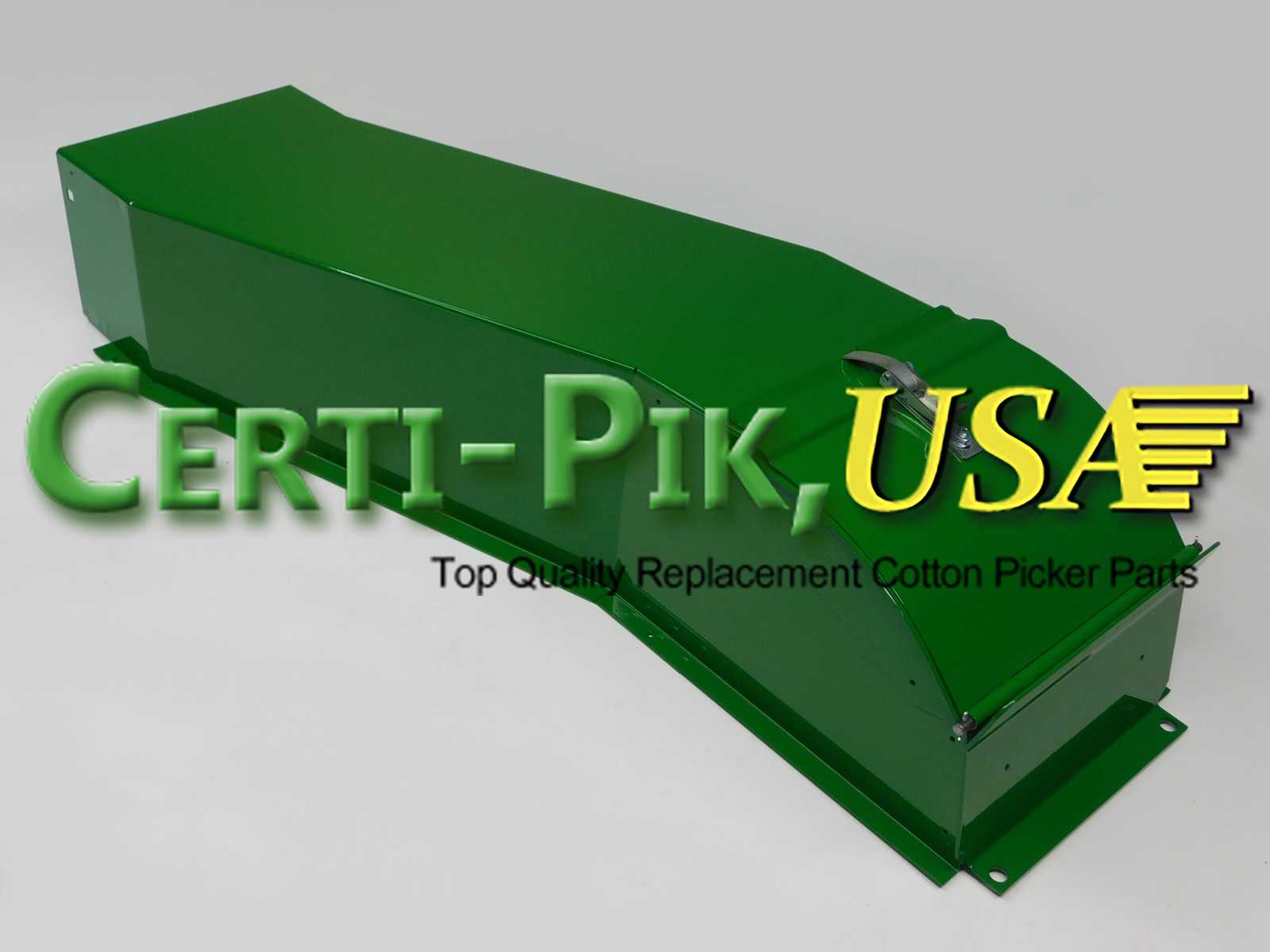 Description: SUCTION DOOR – OFFSET LEFT 5″ – DOOR ASSEMBLY – 9960-9965 IN-LINE – USED ON ROW 1: CONVERTING TO 36″ ROWS FROM 38″ ( OPPOSITE OF PART #95147 ) (INCLUDES ITEMS #4 THRU #9)

OEM Part: 95147-X

Section: Air System

John Deere 9935-65 In-Line Suction Door Parts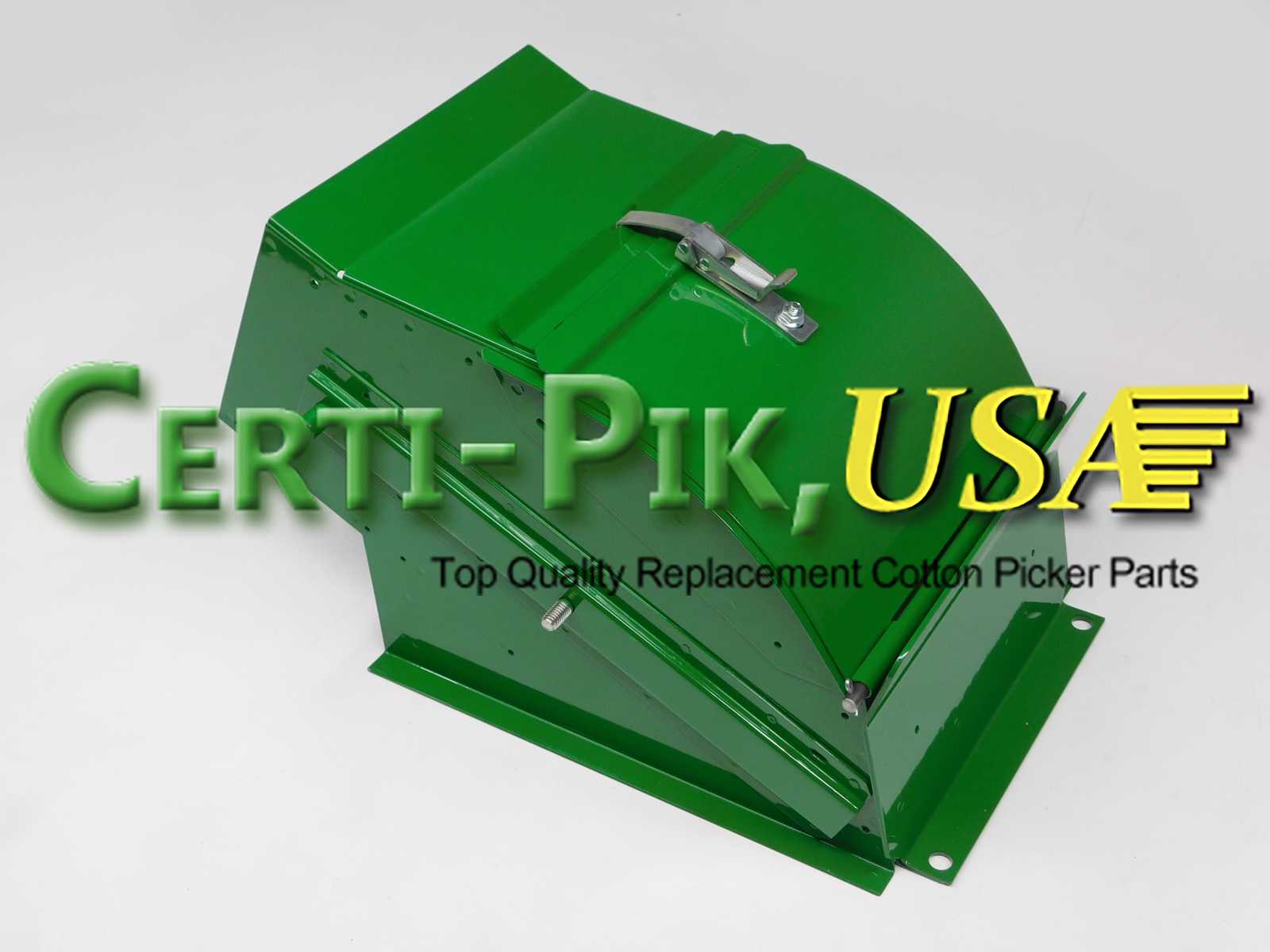 Description: SUCTION DOOR – STRAIGHT (SHORT) DOOR ASSEMBLY – 9960-9965 IN-LINE, (INCLUDES ITEMS #4 THRU #9)

OEM Part: AN193420

Section: Air System

John Deere 9935-65 In-Line Suction Door Parts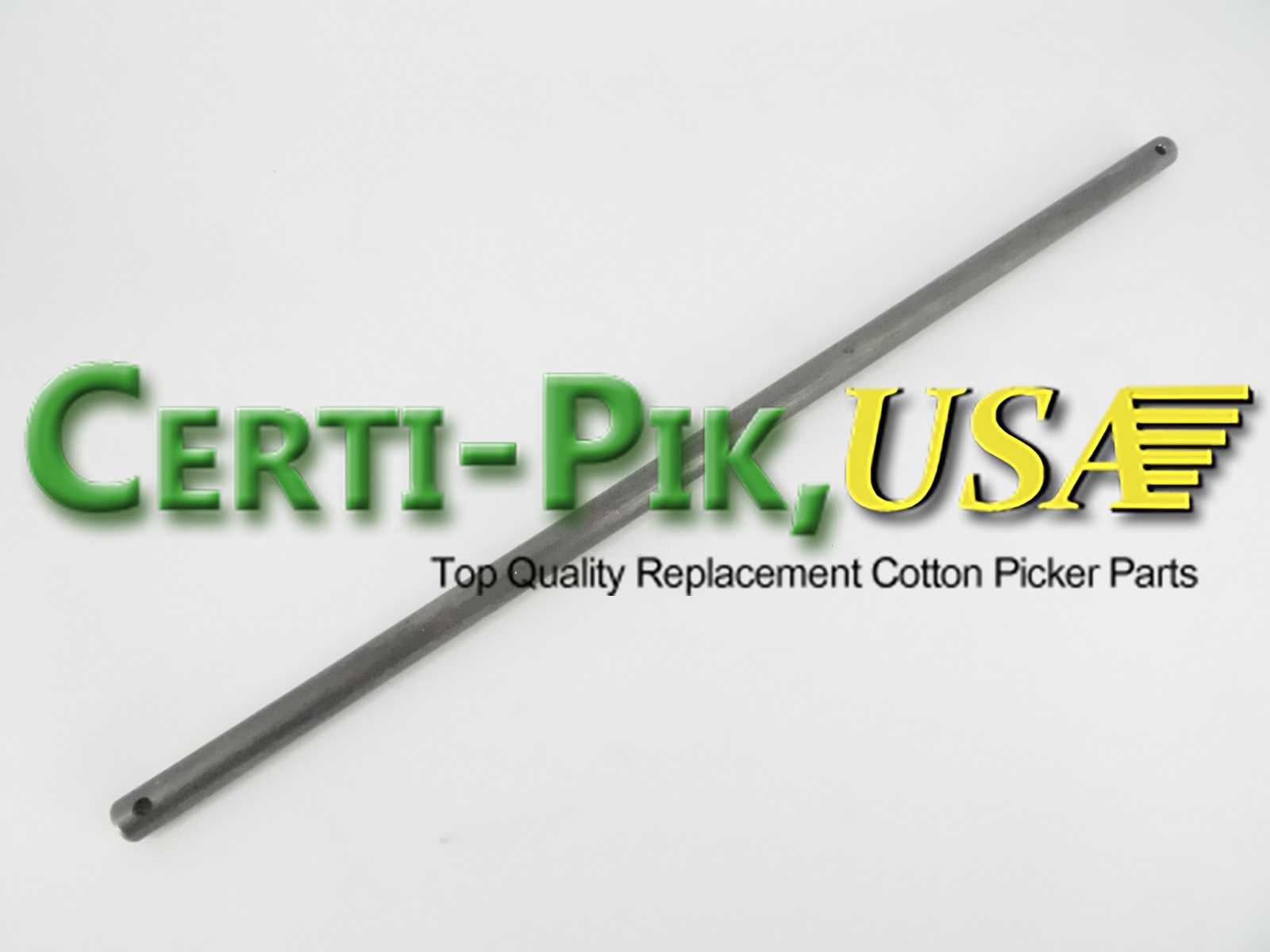 Description: PIN – SUCTION DOOR ( 9935-CP690 IN-LINE & PRO )

OEM Part: N197195

Section: Air System

John Deere 9935-65 In-Line Suction Door Parts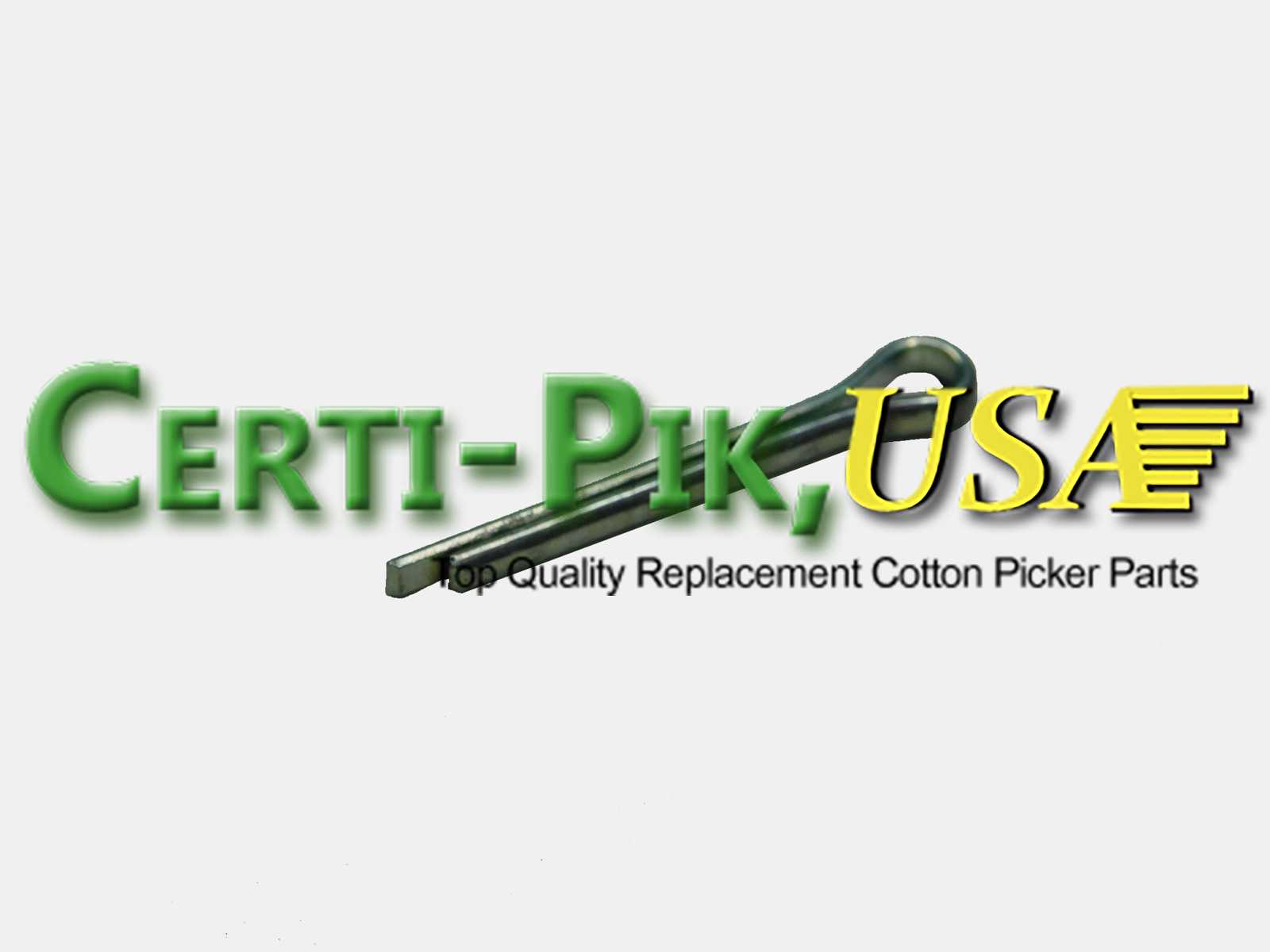 Description: PIN – 3/32 X 3/4 COTTER PIN

OEM Part: 11H206

Section: Air System

John Deere 9935-65 In-Line Suction Door Parts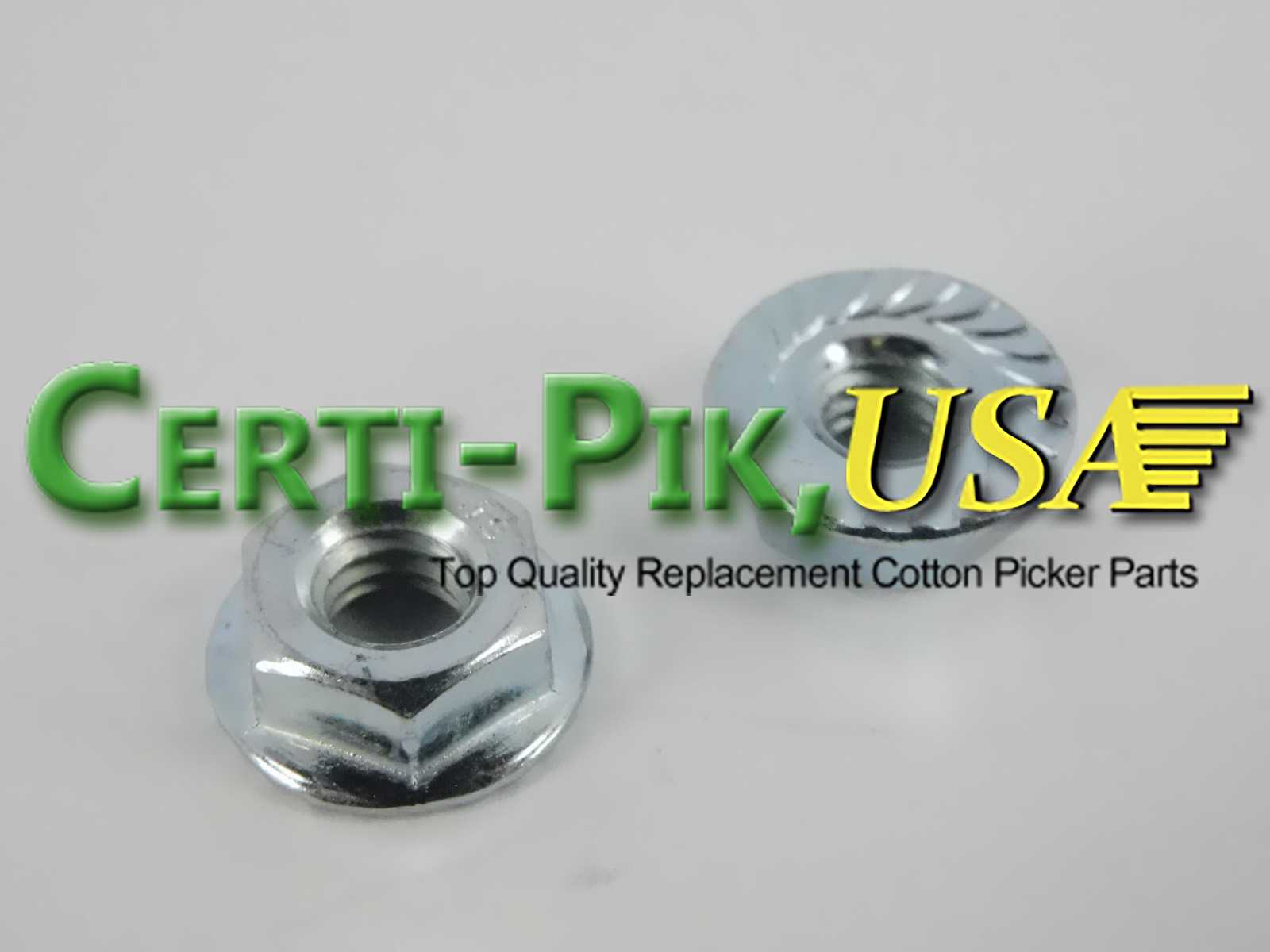 Description: NUT – 1/4 – SERR HEX FLANGE

OEM Part: N10217

Section: Air System

John Deere 9935-65 In-Line Suction Door Parts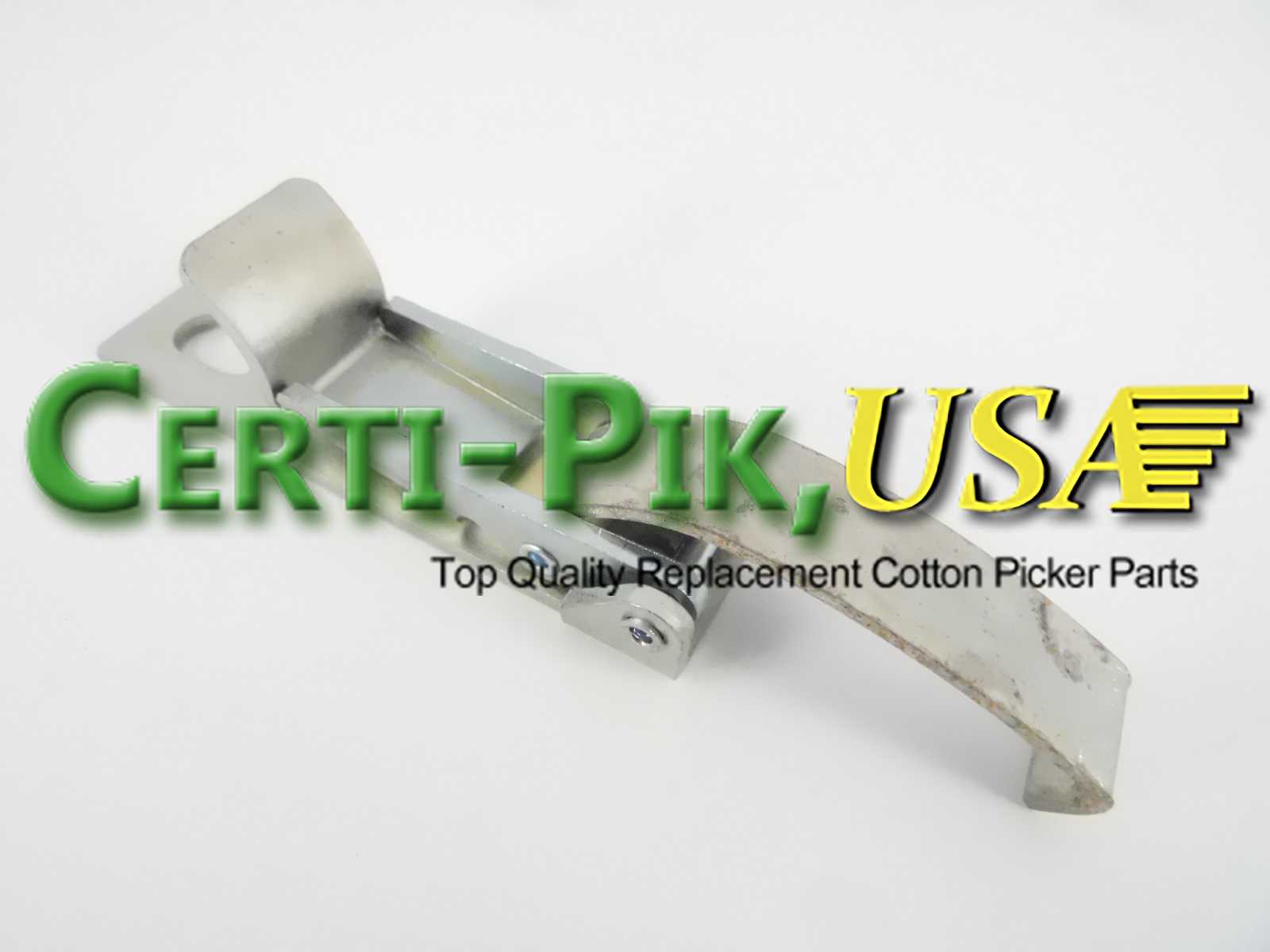 Description: LATCH – SUCTION DOOR (IN-LINE & PRO)

OEM Part: AN194090

Section: Air System

John Deere 9935-65 In-Line Suction Door Parts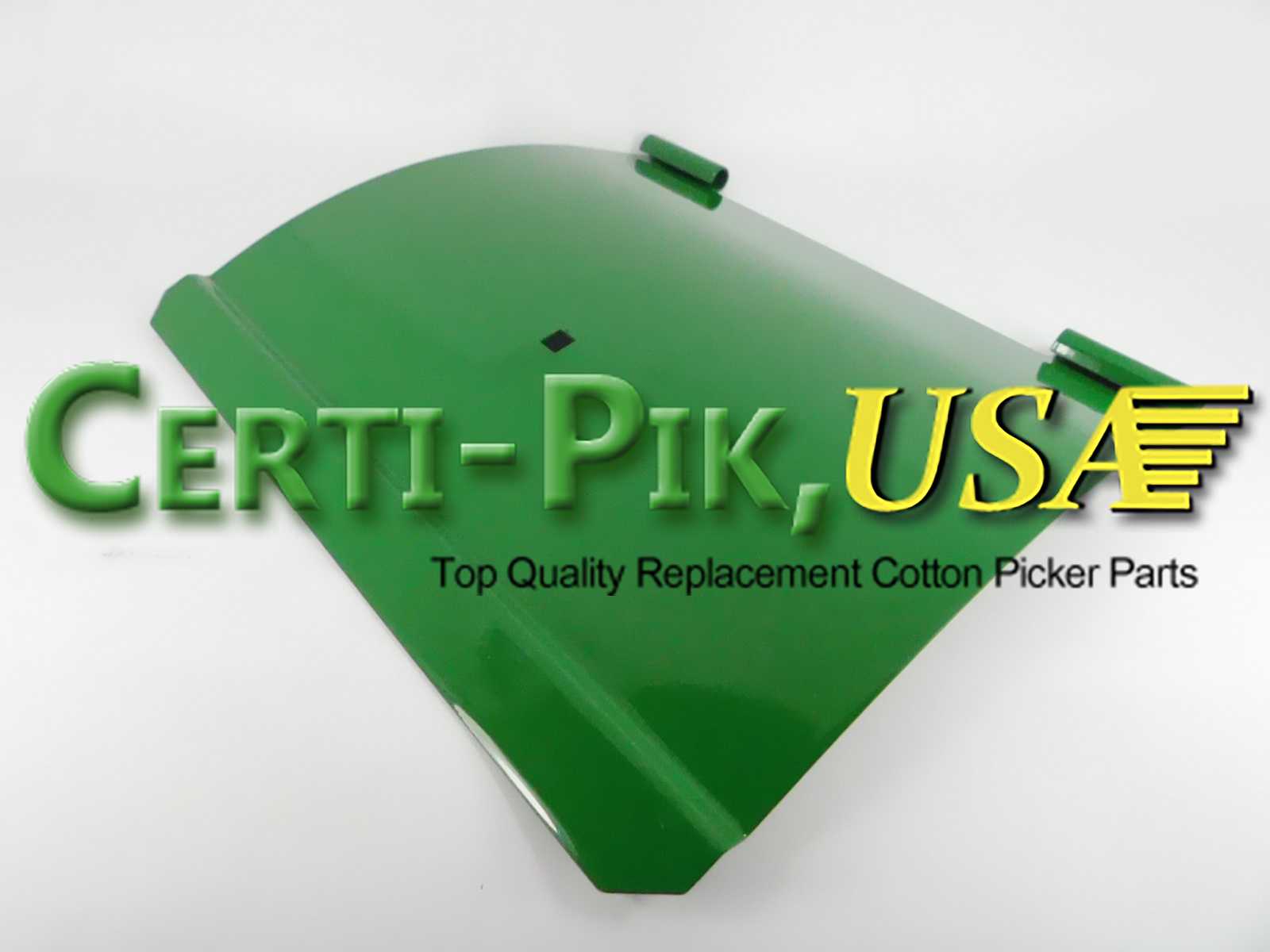 Description: SERVICE DOOR (9935-CP690) IN-LINE & PRO

OEM Part: N199131

Section: Air System

John Deere 9935-65 In-Line Suction Door Parts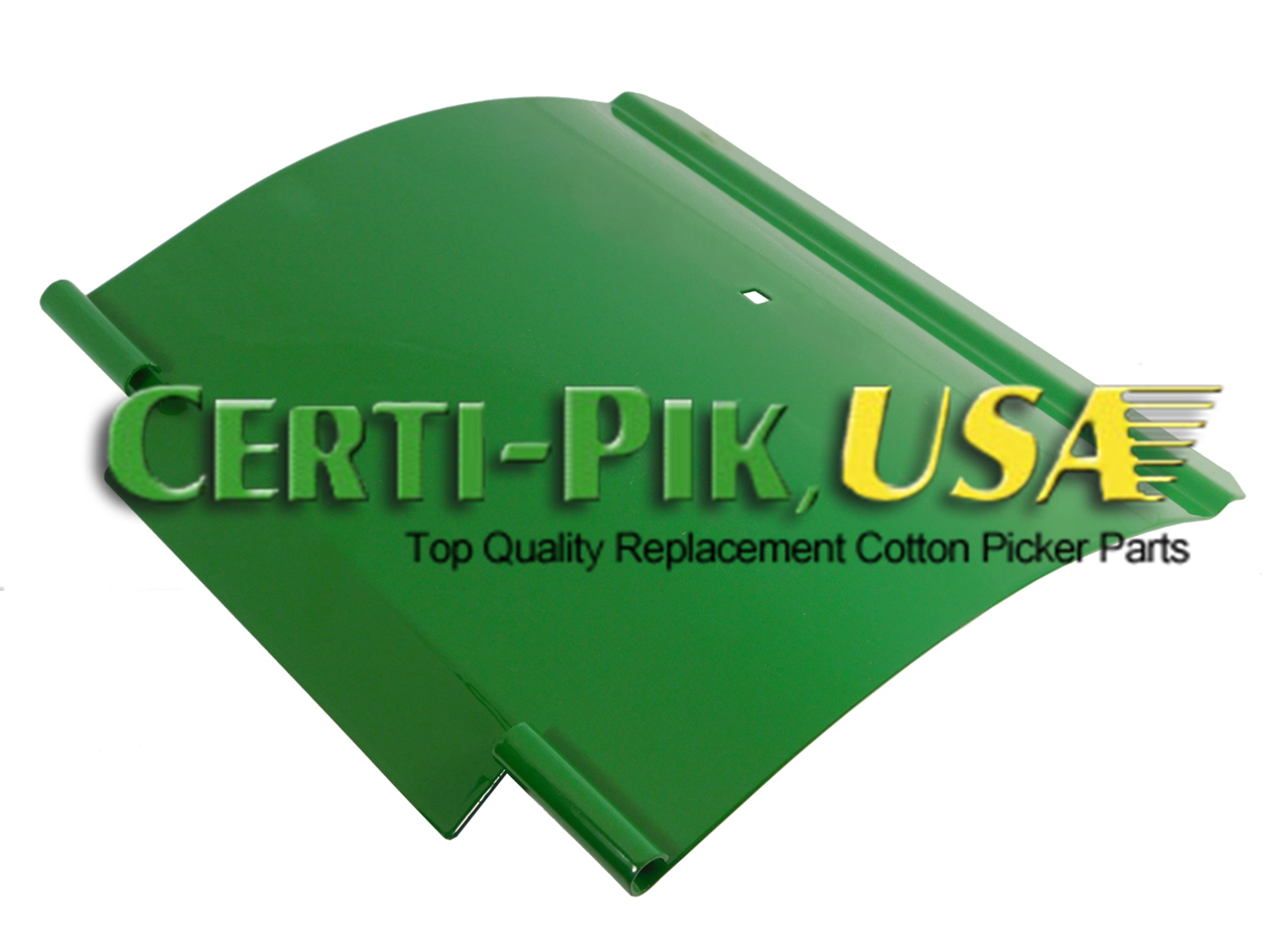 Description: – ANTI PLUG – SERVICE DOOR (9935-CP690) IN-LINE & PRO – TAB TO PREVENT COTTON FROM GETTING CAUGHT IN HINGE

OEM Part: AP99131

Section:Air System

John Deere 9935-65 In-Line Suction Door Parts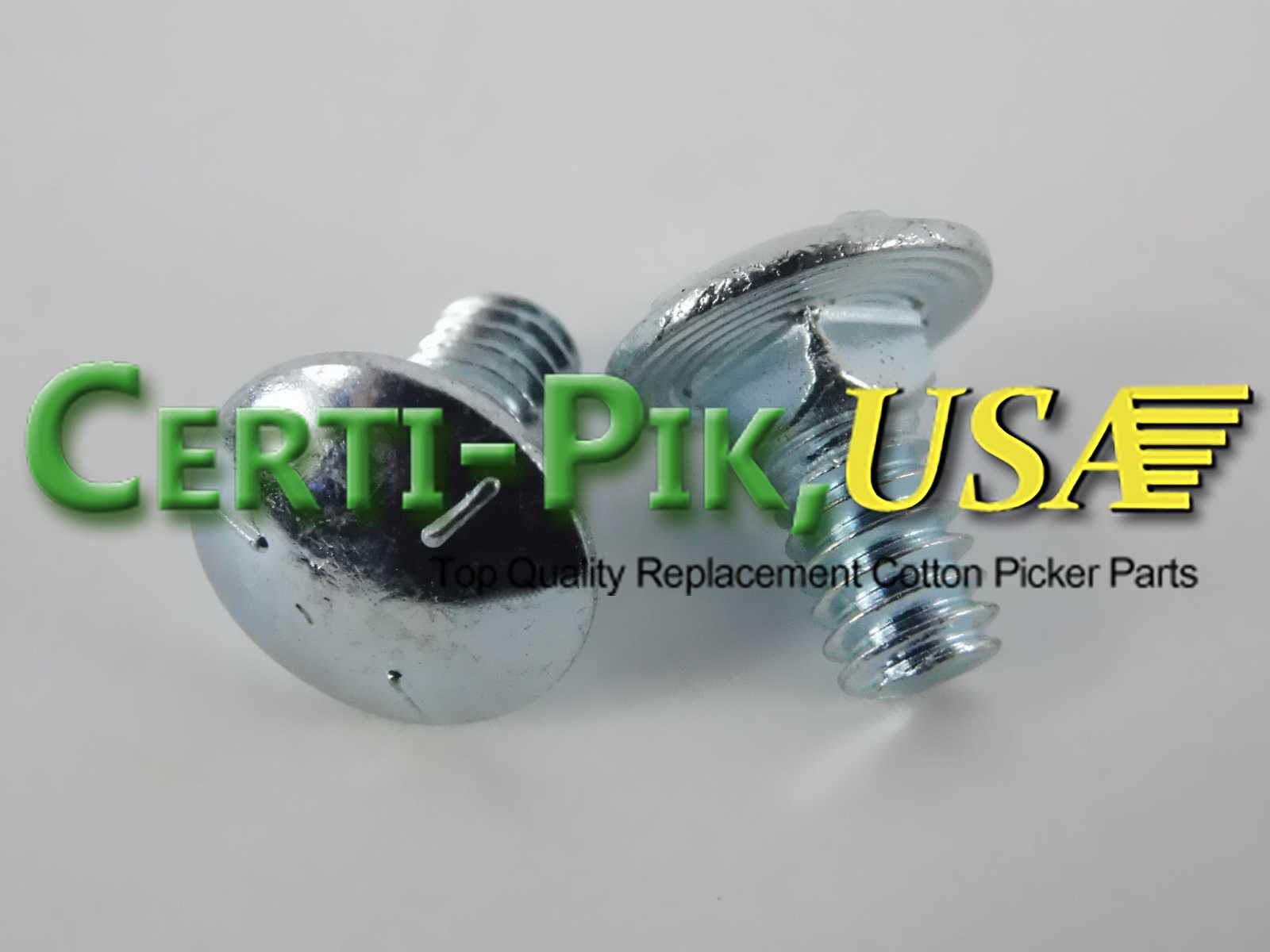 Description: BOLT – 1/4 X 1/2″ CARRIAGE BOLT

OEM Part: 03H1893

Section: Air System

John Deere 9935-65 In-Line Suction Door Parts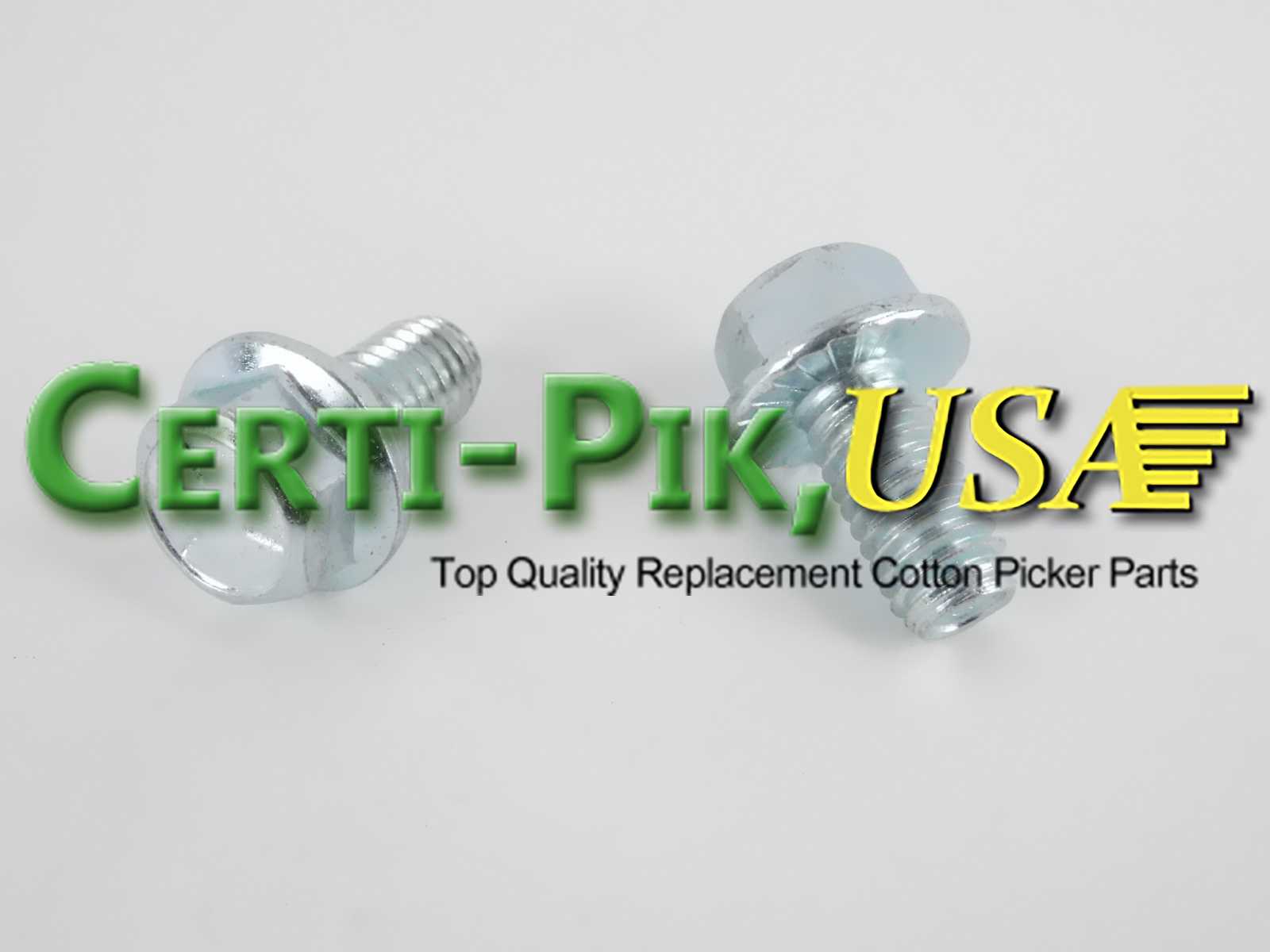 Description: BOLT – 3/8 X 3/4″ – SERR HEX FLANGE

OEM Part: N14822

Section: Air System

John Deere 9935-65 In-Line Suction Door Parts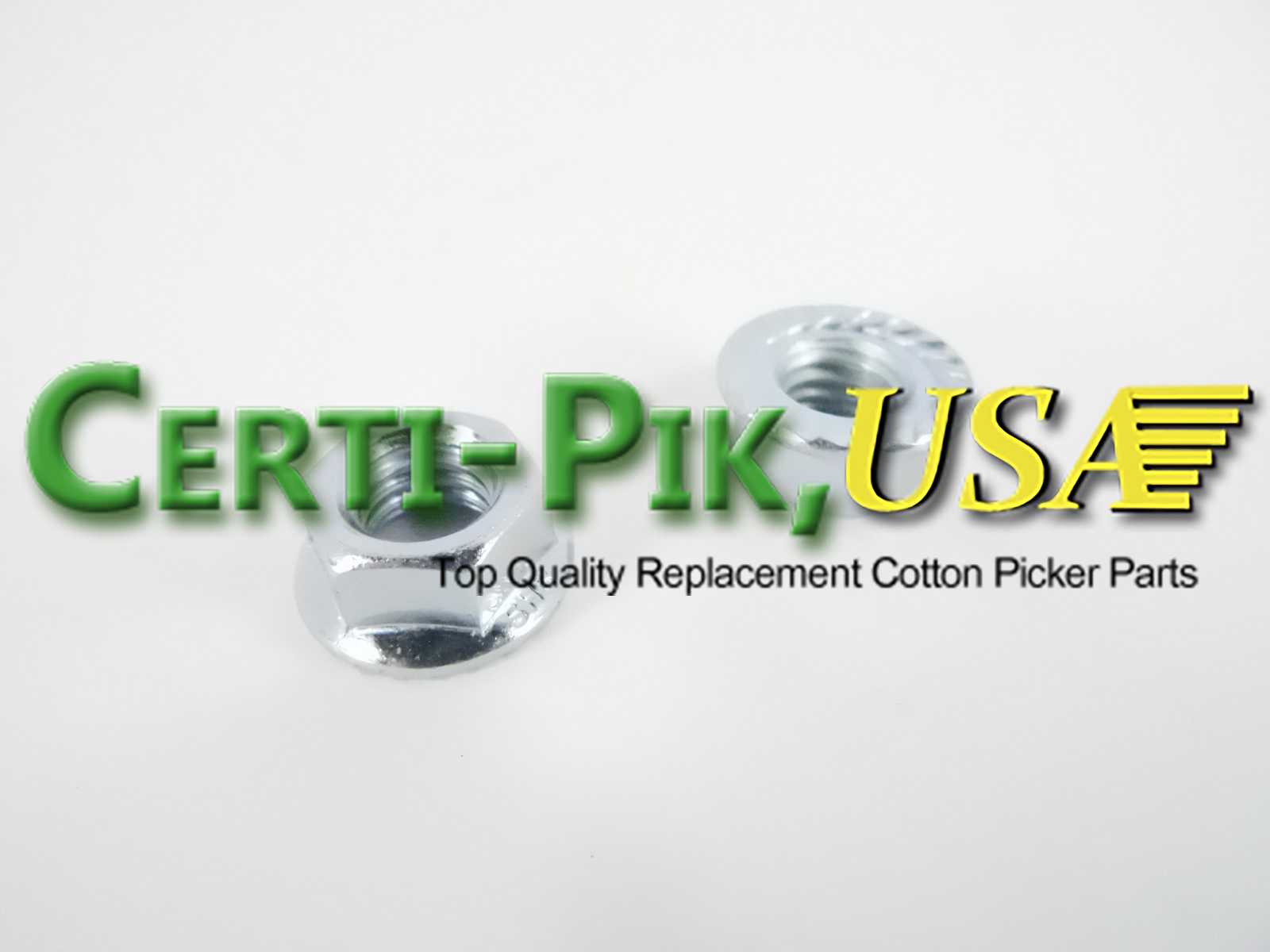 Description: NUT – 3/8 – SERR HEX FLANGE

OEM Part: N10215

Section: Air System

John Deere 9935-65 In-Line Suction Door Parts



---
John Deere 9935-CP770 Pro Suction Door Parts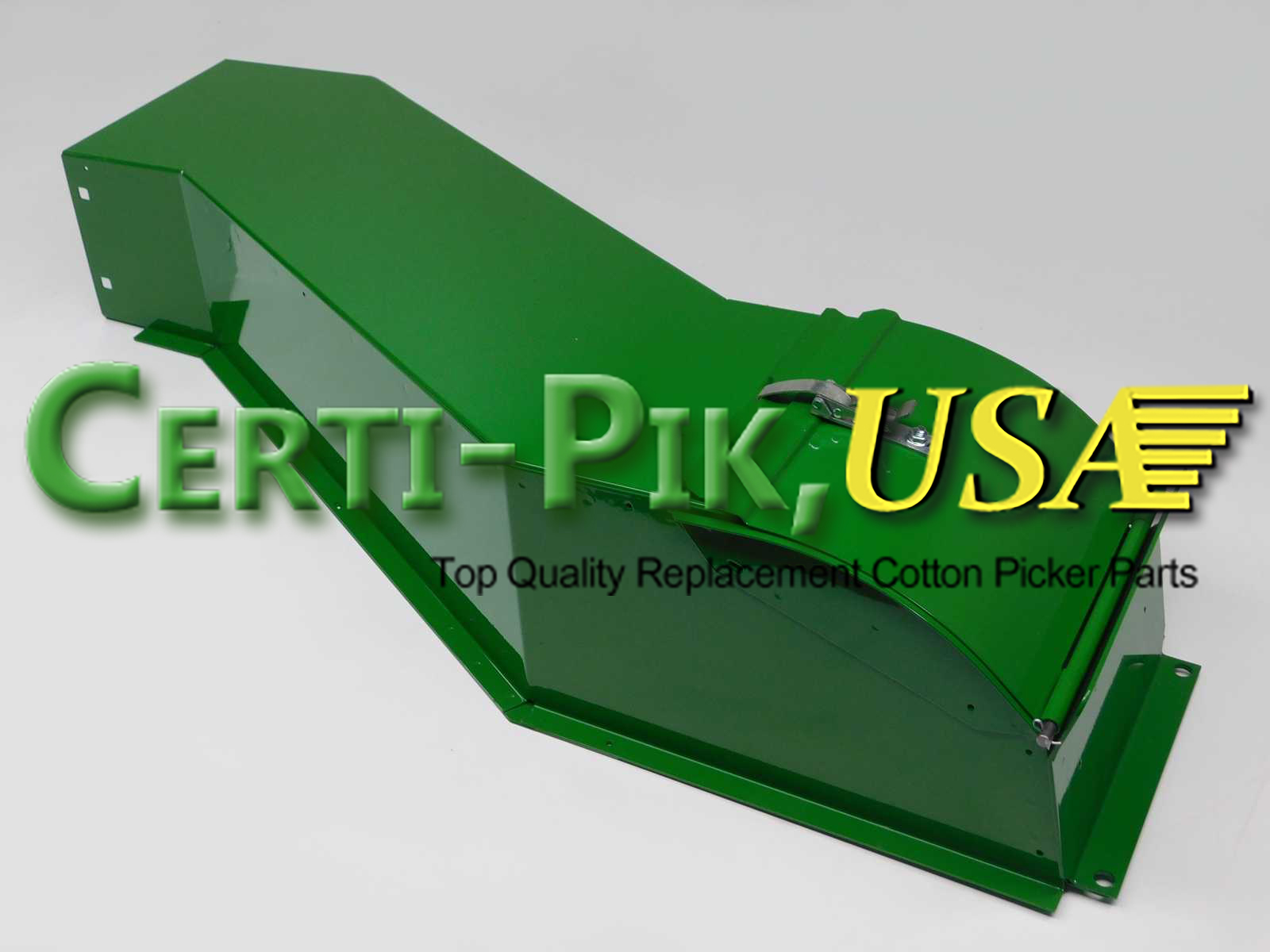 Description: SUCTION DOOR – OFFSET RIGHT 11″ – INCLUDES ITEMS #13 THRU #18 (USE ON ROW: #2 ON 6 ROW, #1 ON 4 ROW: 30″ PRO-16 SKIP-ROW SETUP) (FITS: P-12 OR P-16)

OEM Part: AN276846

Section: Air System

John Deere 9935-CP690 Pro Suction Door Parts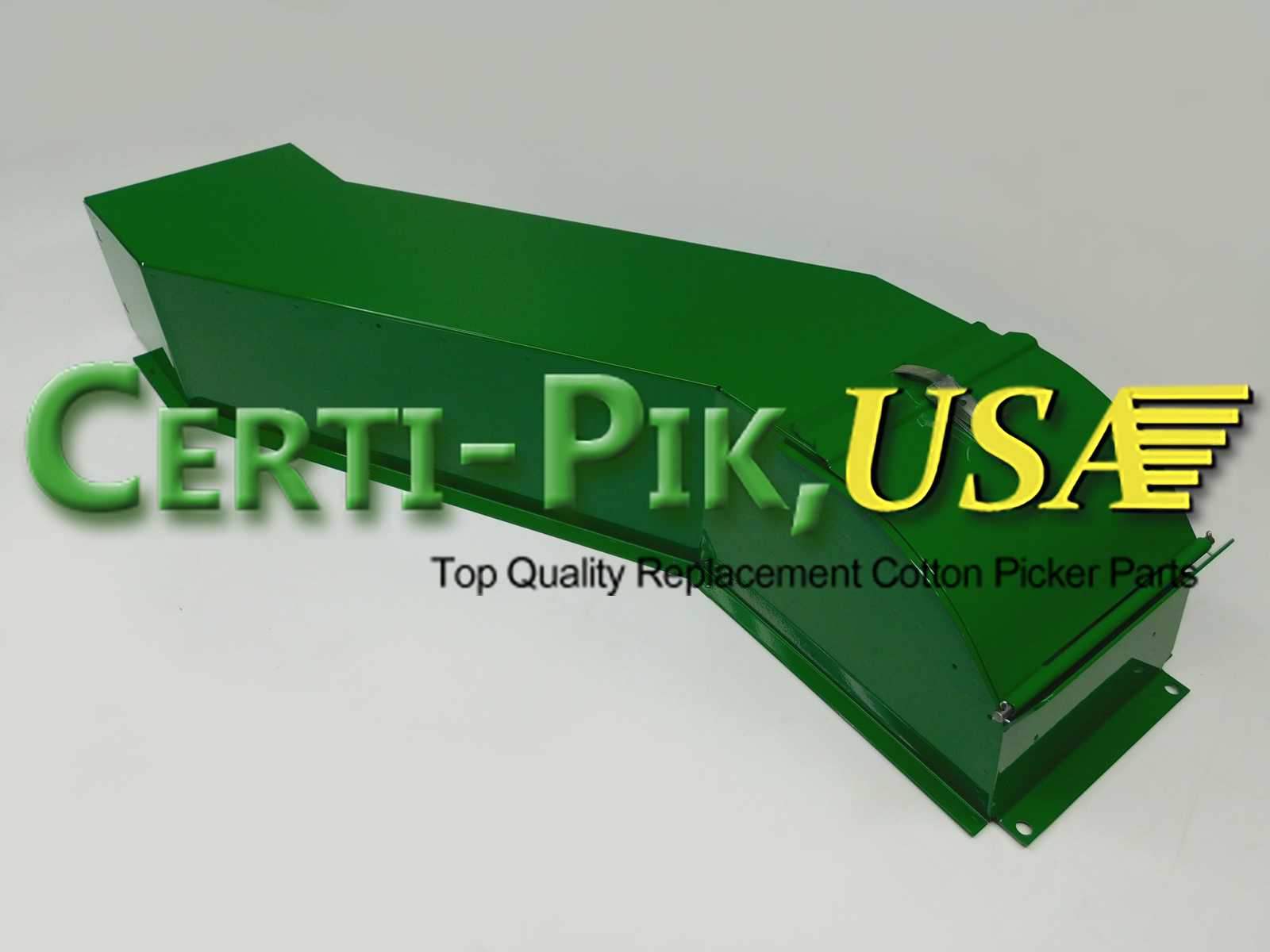 Description: SKIP ROW SUCTION DOOR – #76846 OFFSET TO THE LEFT 11″ – INCLUDES ITEMS #13 THRU #18

OEM Part: 76846-SR

Section: Air System

John Deere 9935-CP690 Pro Suction Door Parts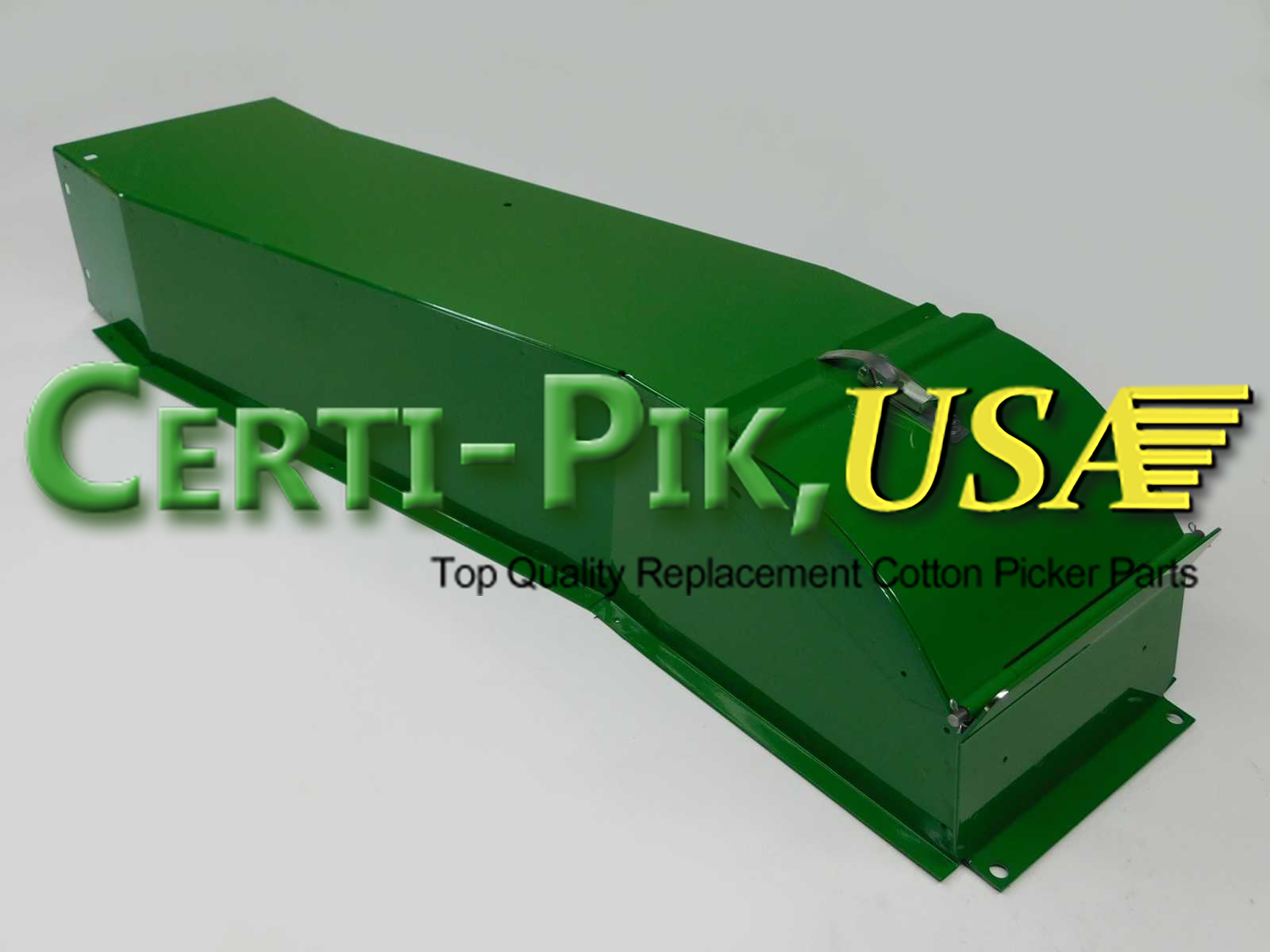 Description: SUCTION DOOR – OFFSET TO THE LEFT (9986-CP690) : REPLACES #AN273412 (9976) – INCLUDES ITEMS #13 THRU #18

OEM Part: AN276688

Section: Air System

John Deere 9935-CP690 Pro Suction Door Parts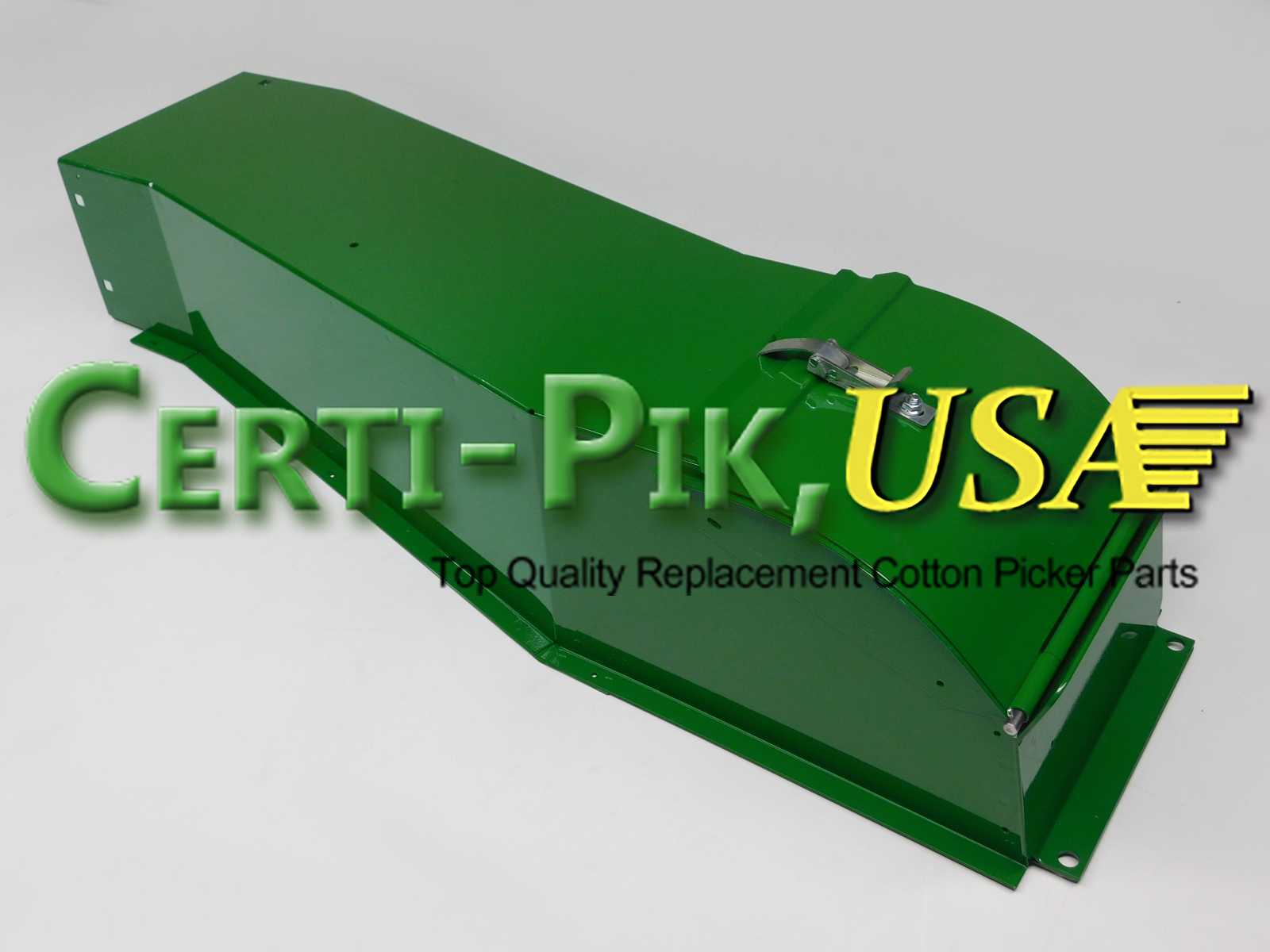 Description: SKIP ROW SUCTION DOOR – #76688 OFFSET TO THE RIGHT 5″ – INCLUDES ITEMS #13 THRU #18

OEM Part: AN275100

Section: Air System

John Deere 9935-CP690 Pro Suction Door Parts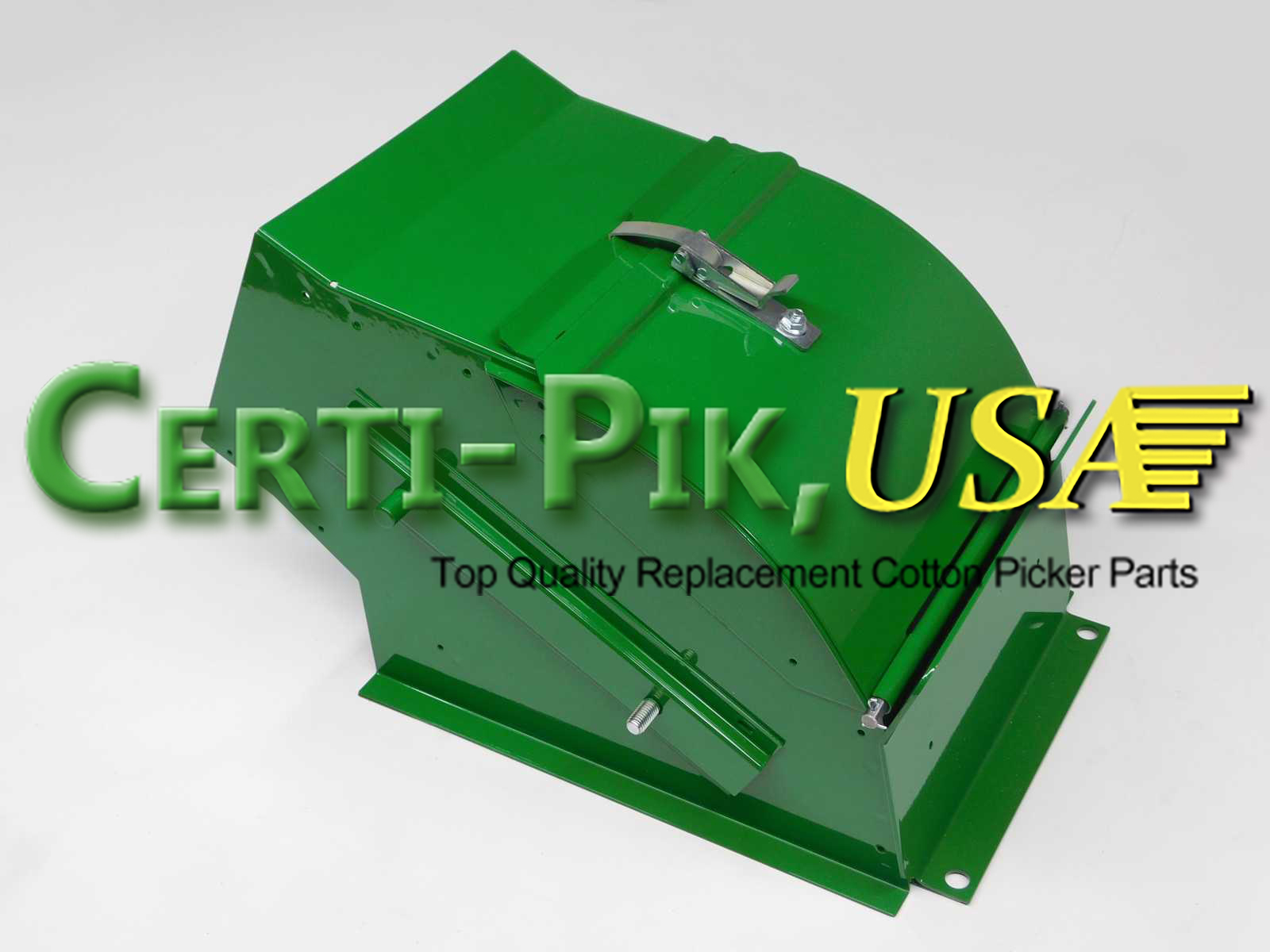 Description: SHORT SUCTION DOOR (W/ BRACKET ON SIDES FOR 30-32″ ROWS) – (9986-CP690) : REPLACES #AN272788 (9935, 9970-9976) – INCLUDES ITEMS #13 THRU #18 (10.5″ VERTICAL OPENING)

OEM Part: AN277607

Section: Air System

John Deere 9935-CP690 Pro Suction Door Parts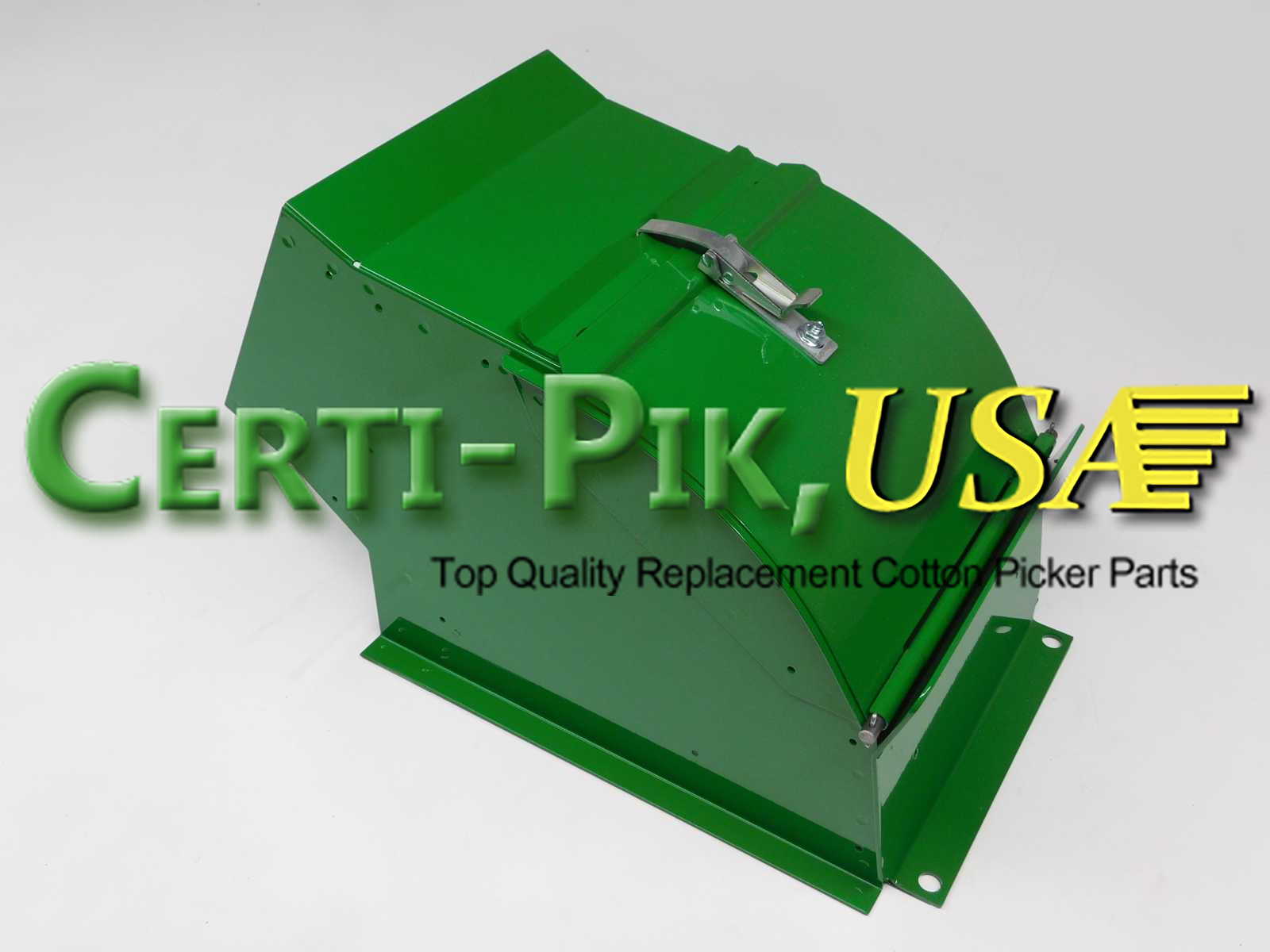 Description: SHORT SUCTION DOOR – (9986-CP690) : REPLACES #AN272788 (9935, 9970-9976) – INCLUDES ITEMS #13 THRU #18 (10.5″ VERTICAL OPENING)

OEM Part: AN277607

Section: Air System

John Deere 9935-CP690 Pro Suction Door Parts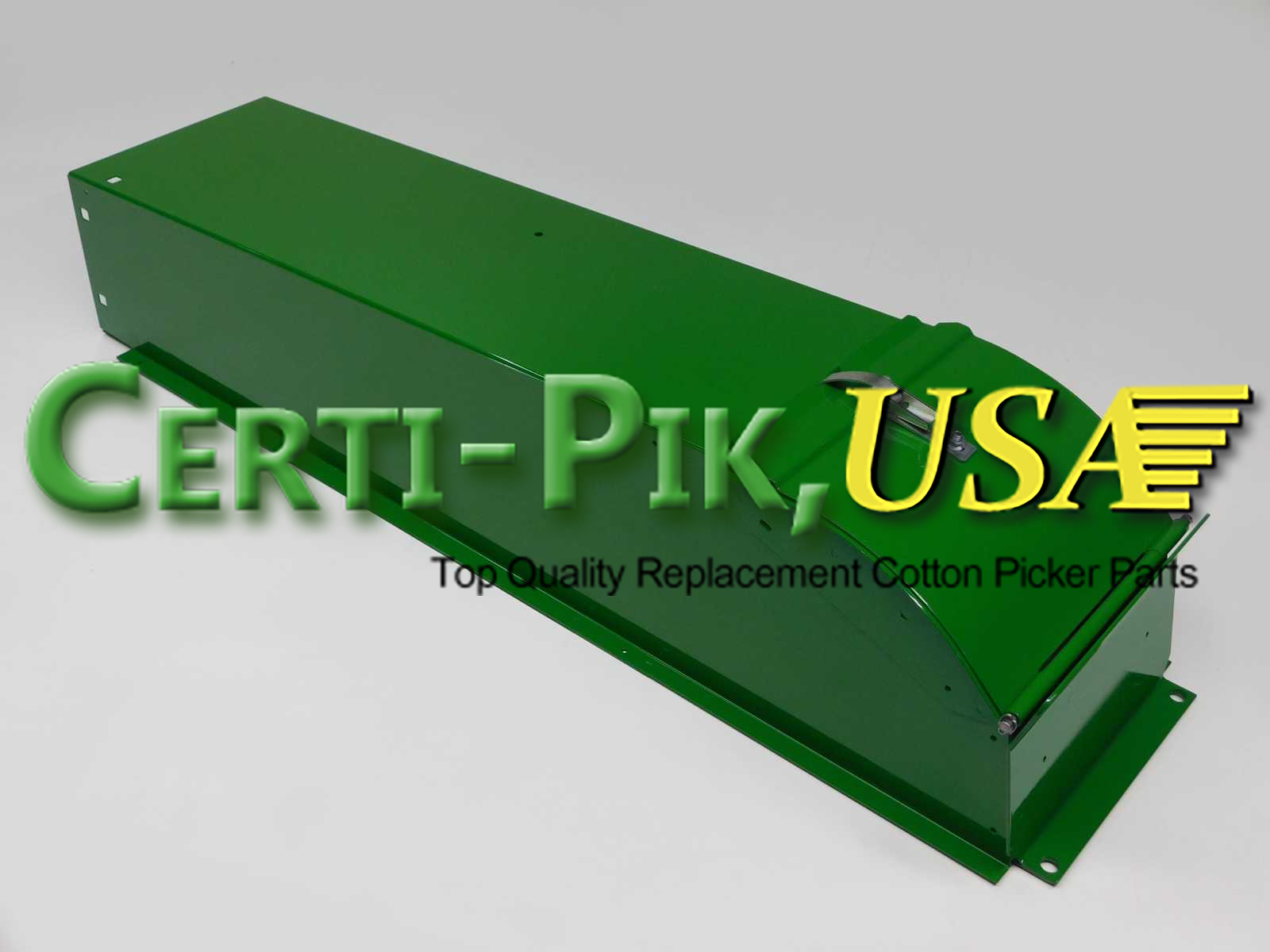 Description: STRAIGHT SUCTION DOOR – (9986-CP690) : REPLACES #AN272892 (9935, 9970-9976) – INCLUDES ITEMS #13 THRU #18

OEM Part: AN276679

Section: Air System

John Deere 9935-CP690 Pro Suction Door Parts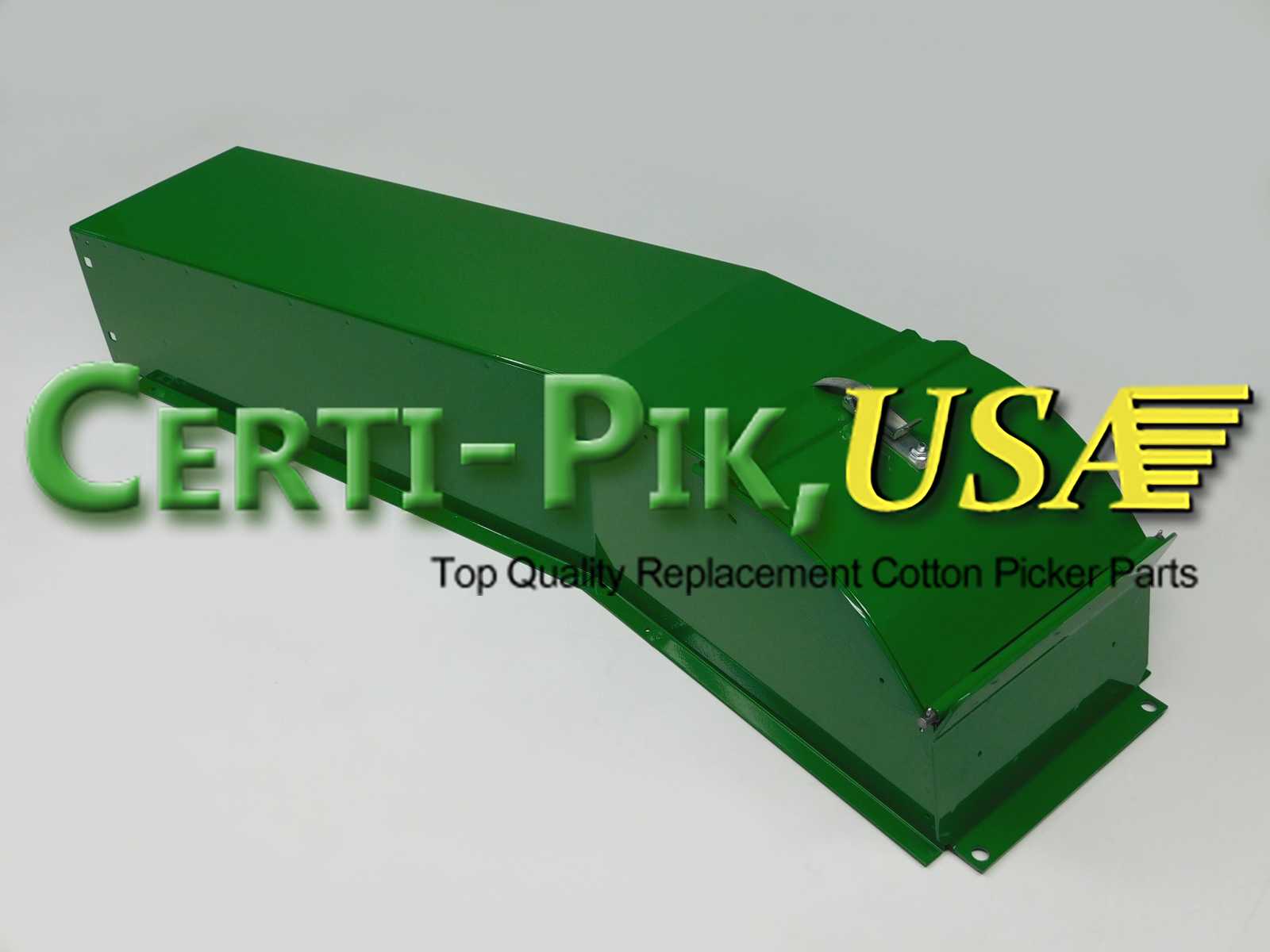 Description: SUCTION DOOR – BENT TO THE LEFT – PRO 16 – INCLUDES ITEMS #13 THRU #18 (9986-CP690)

OEM Part: AN277961

Section: Air System

John Deere 9935-CP690 Pro Suction Door Parts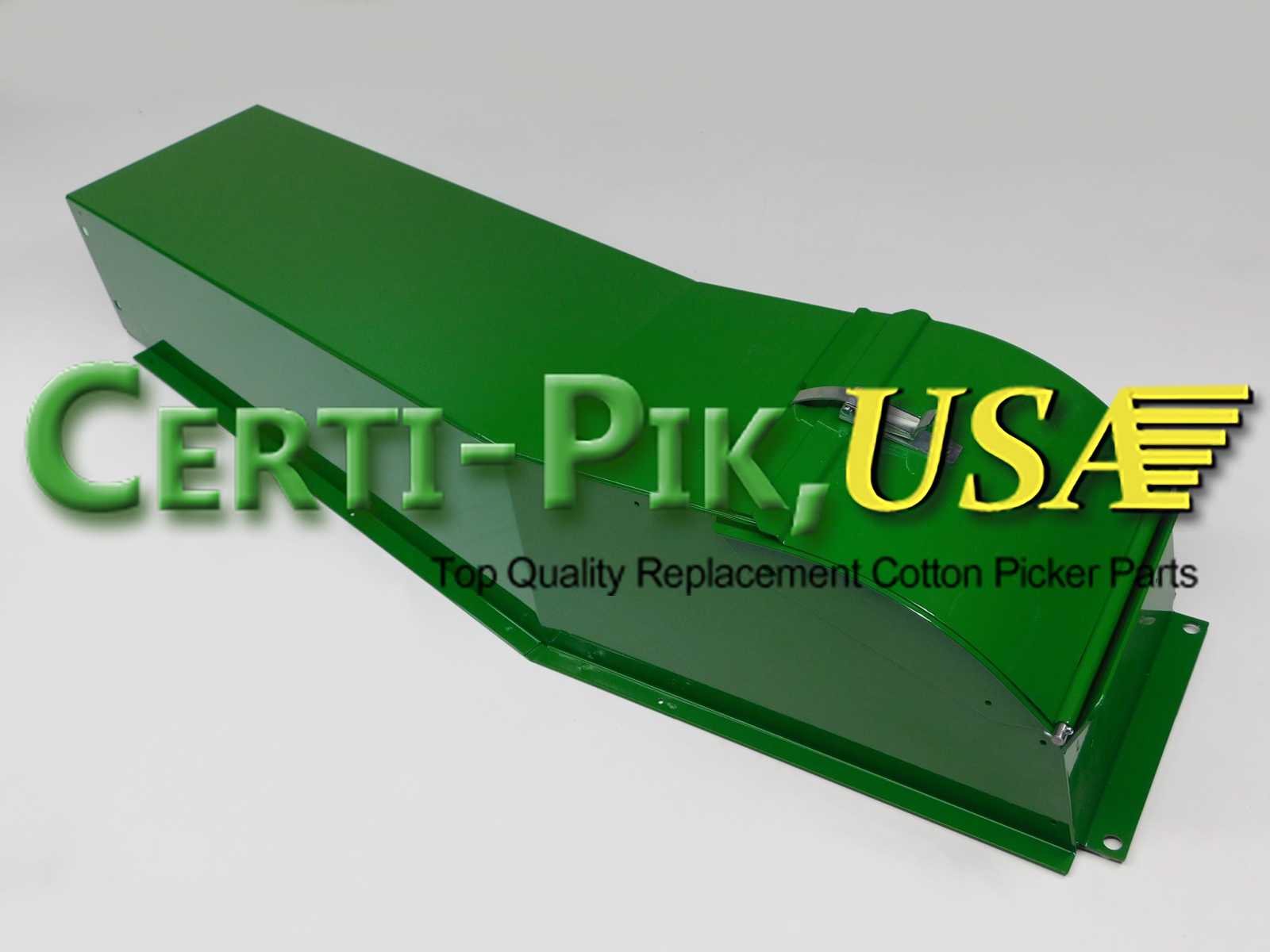 Description: SKIP ROW SUCTION DOOR – #77961 BENT TO THE RIGHT – INCLUDES ITEMS #13 THRU #18

OEM Part: 77961-SR

Section: Air System

John Deere 9935-CP690 Pro Suction Door Parts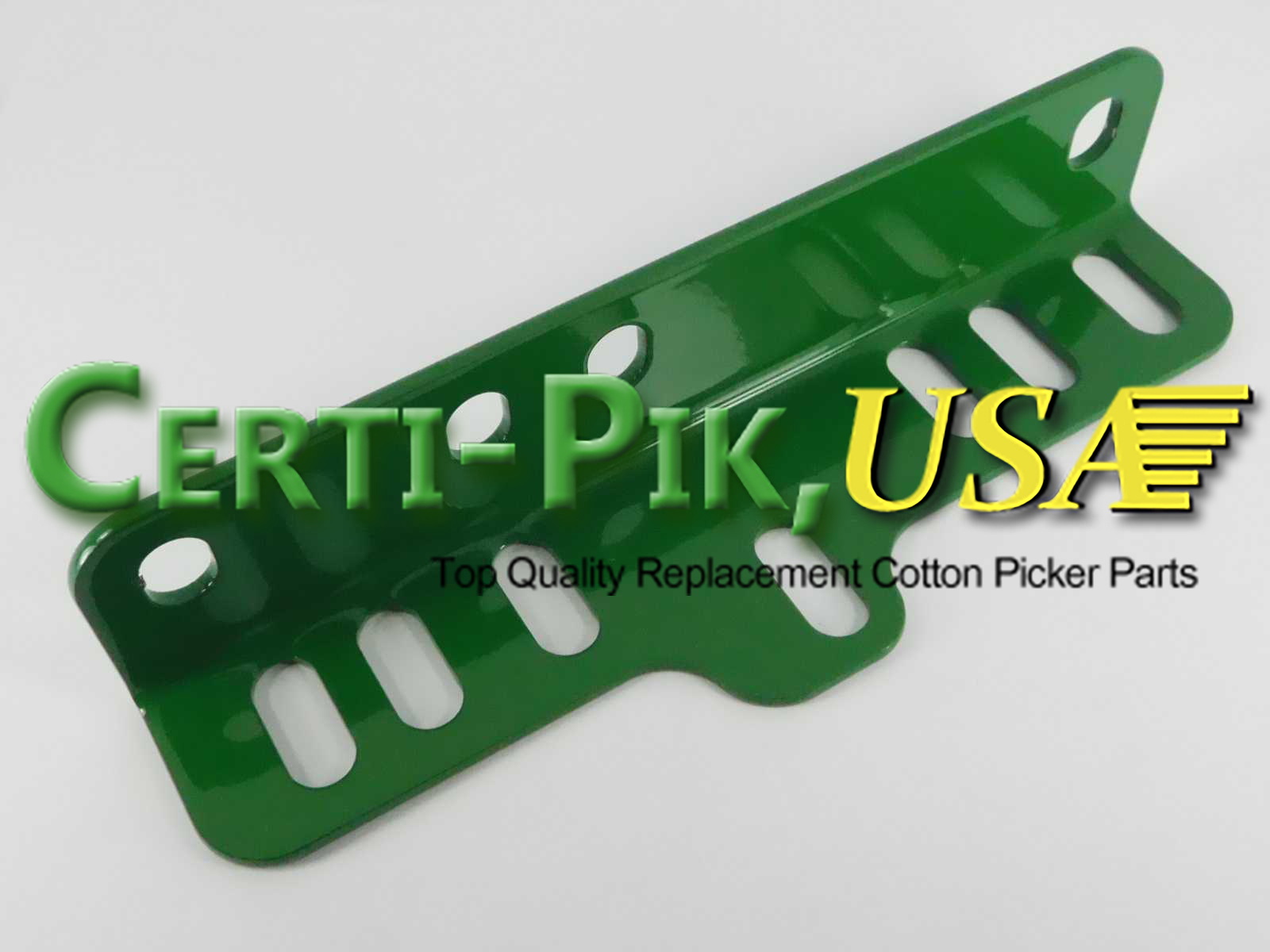 Description: ANGLE – PRO SUCTION DOOR

OEM Part: N378691

Section: Air System

John Deere 9935-CP690 Pro Suction Door Parts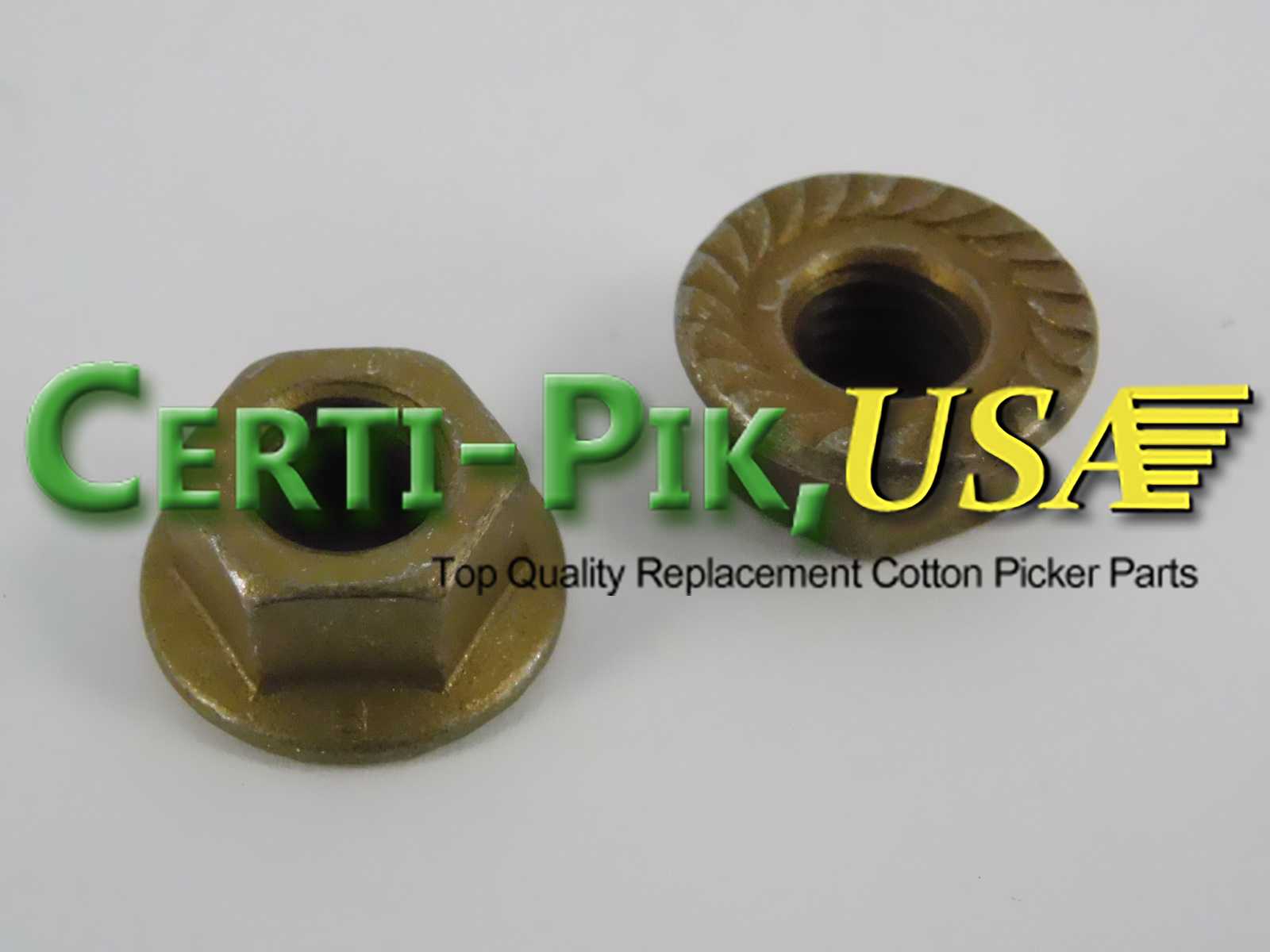 Description: NUT – M10 – SERR HEX FLANGE

OEM Part: E63526

Section: Air System

John Deere 9935-CP690 Pro Suction Door Parts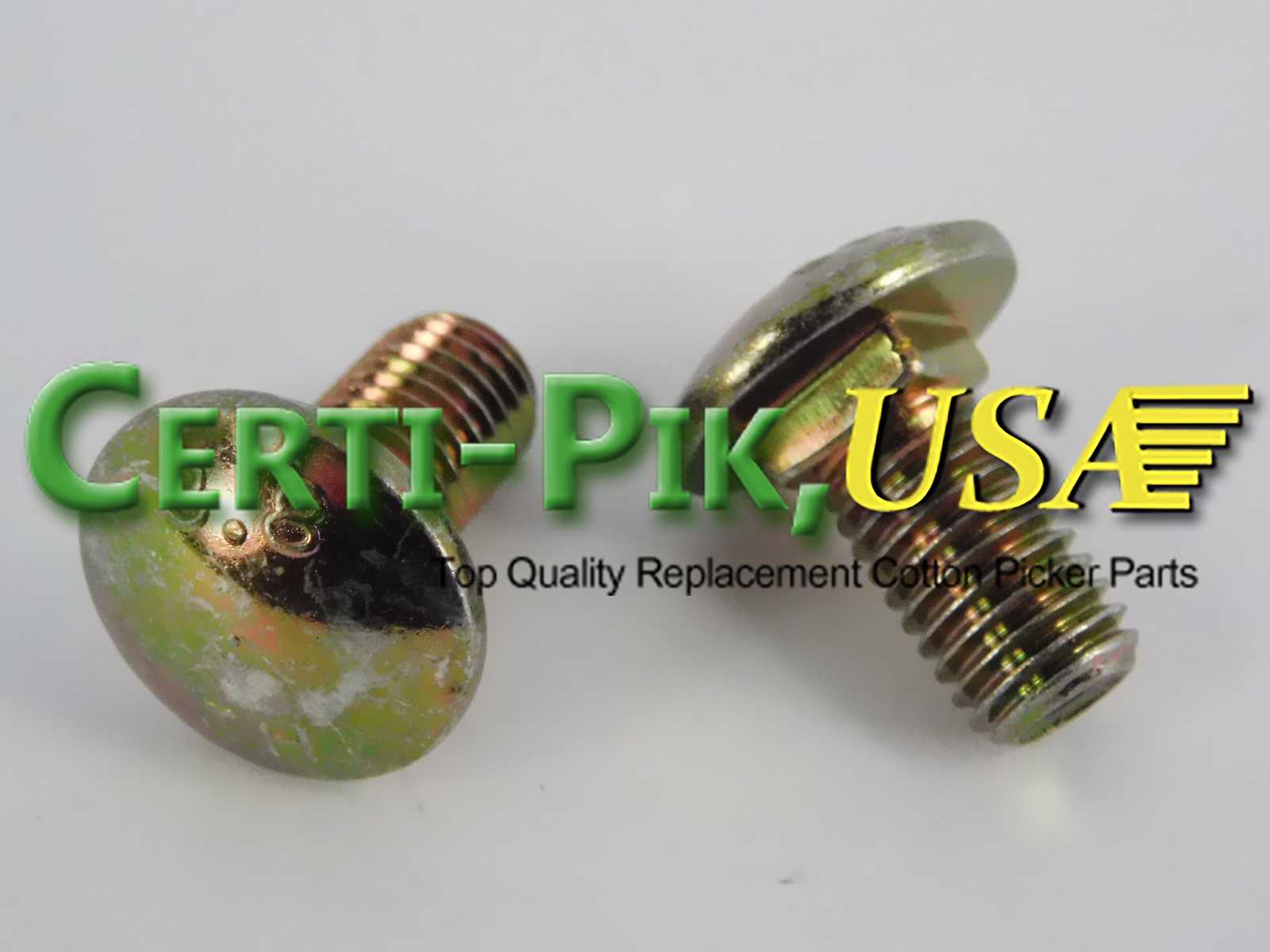 Description: BOLT – M10 X 20 ROUND HEAD – SQR NECK

OEM Part: 03M7190

Section: Air System

John Deere 9935-CP690 Pro Suction Door Parts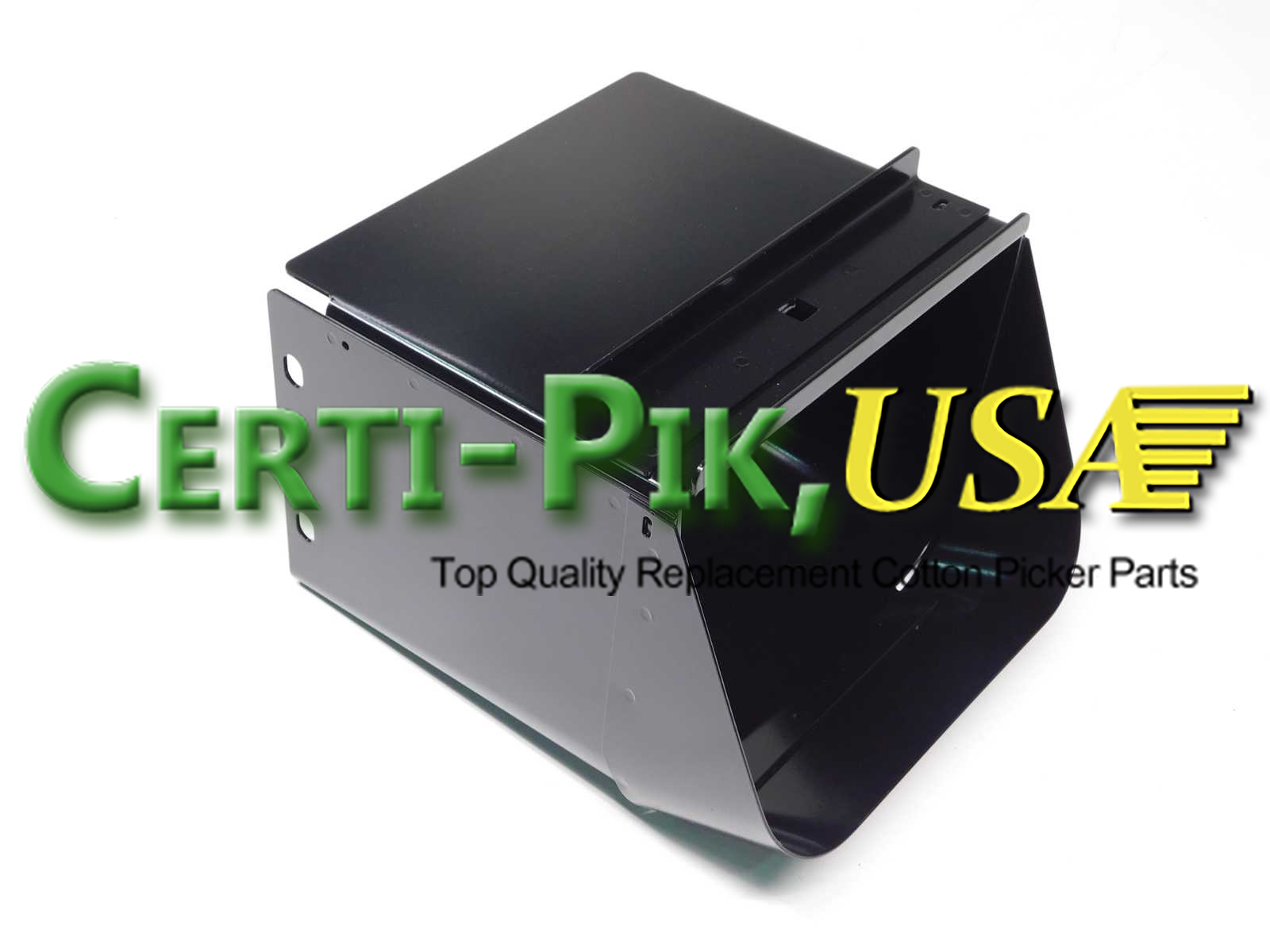 Description: AIR DUCT TRANSITION OUTER

OEM Part: AN272236

Section: Air System

John Deere 9935-CP690 Pro Suction Door Parts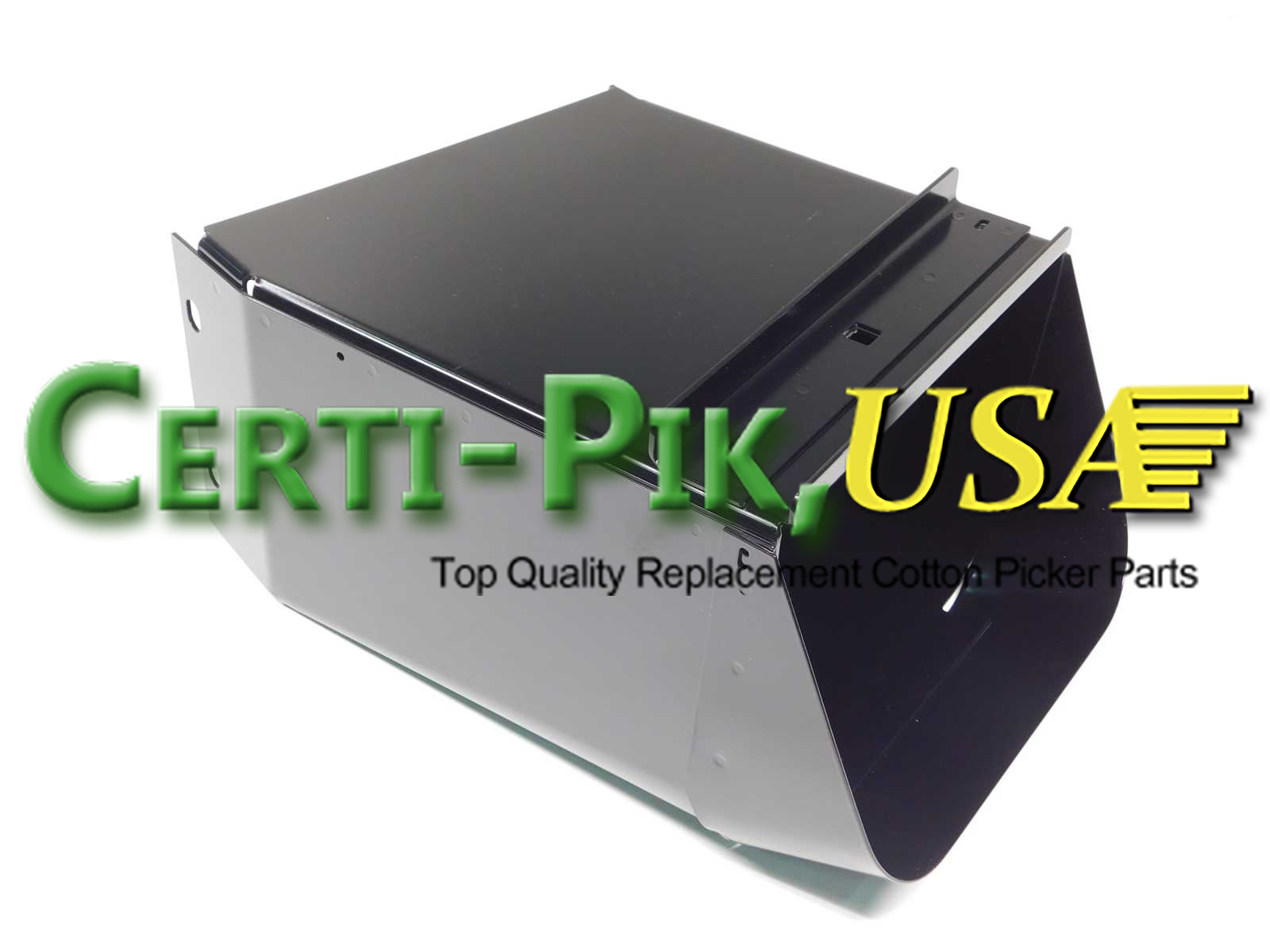 Description: AIR DUCT TRANSITION – BENT TO THE LEFT

OEM Part: AN272239

Section: Air System

John Deere 9935-CP690 Pro Suction Door Parts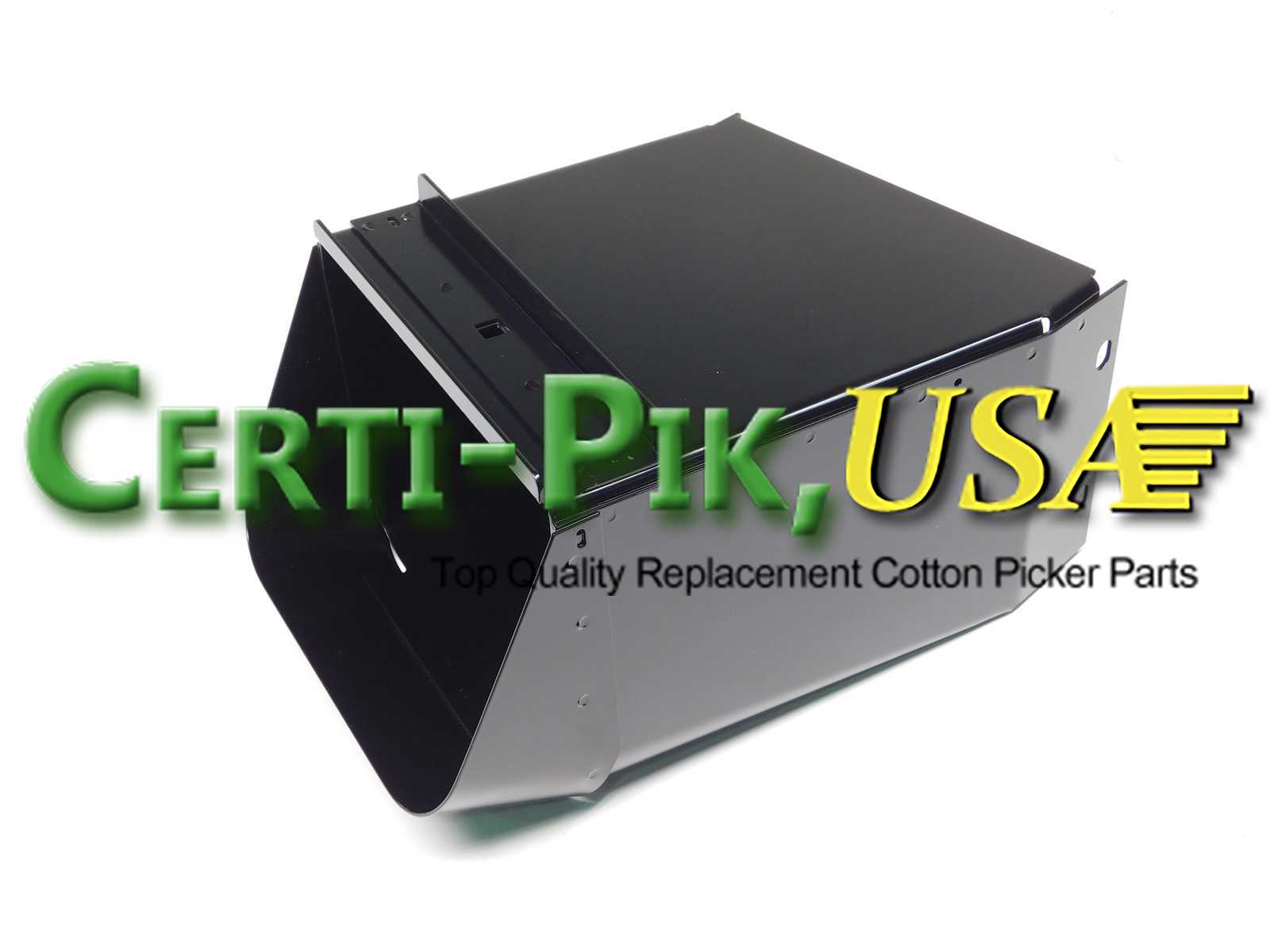 Description: SKIP ROW AIR DUCT TRANSITION – #72239 BENT TO THE RIGHT

OEM Part: 72239-SR

Section: Air System

John Deere 9935-CP690 Pro Suction Door Parts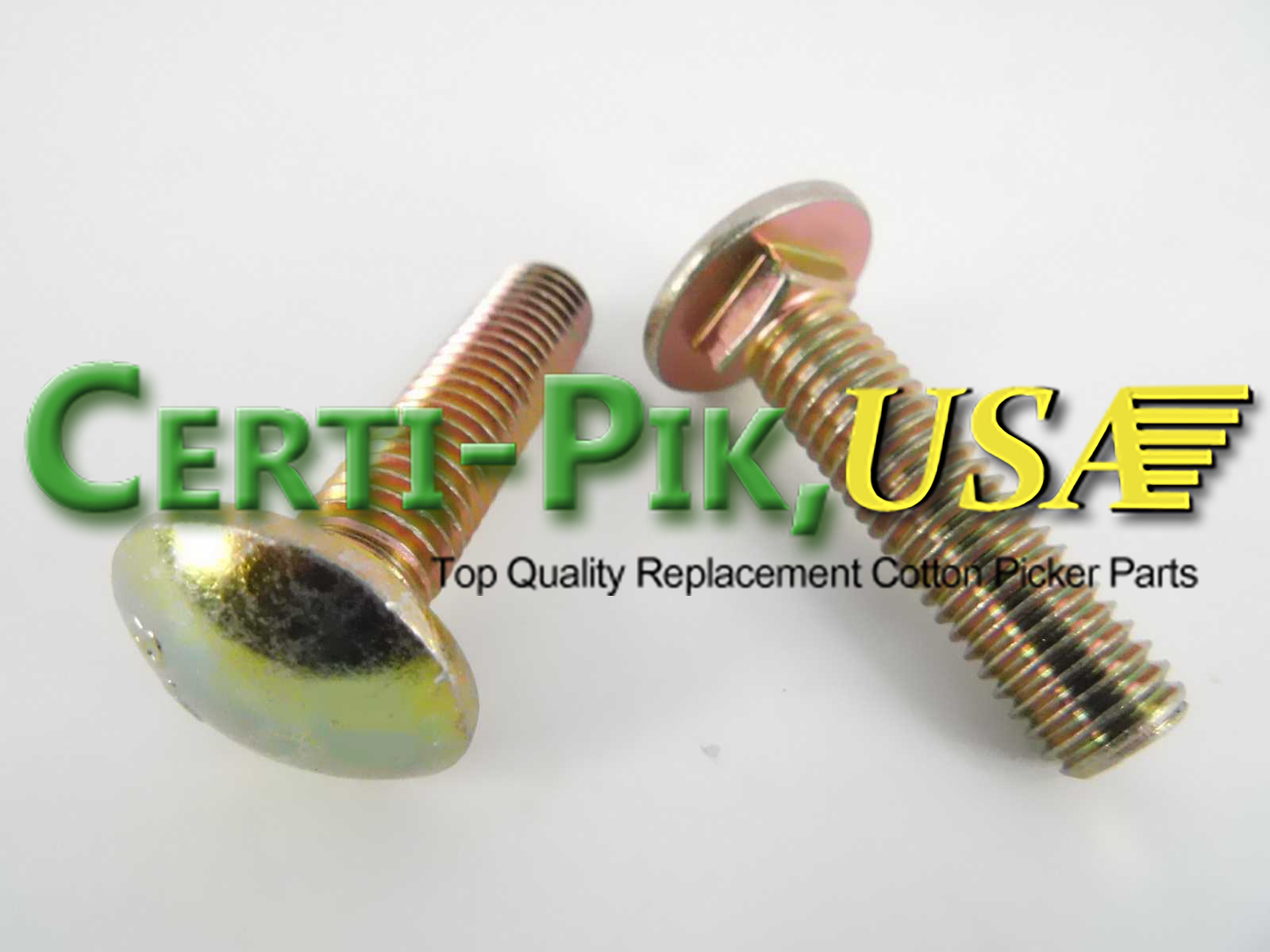 Description: BOLT – M10 X 40 ROUND HEAD – SQR NECK

OEM Part: 03M7194

Section: Air System

John Deere 9935-CP690 Pro Suction Door Parts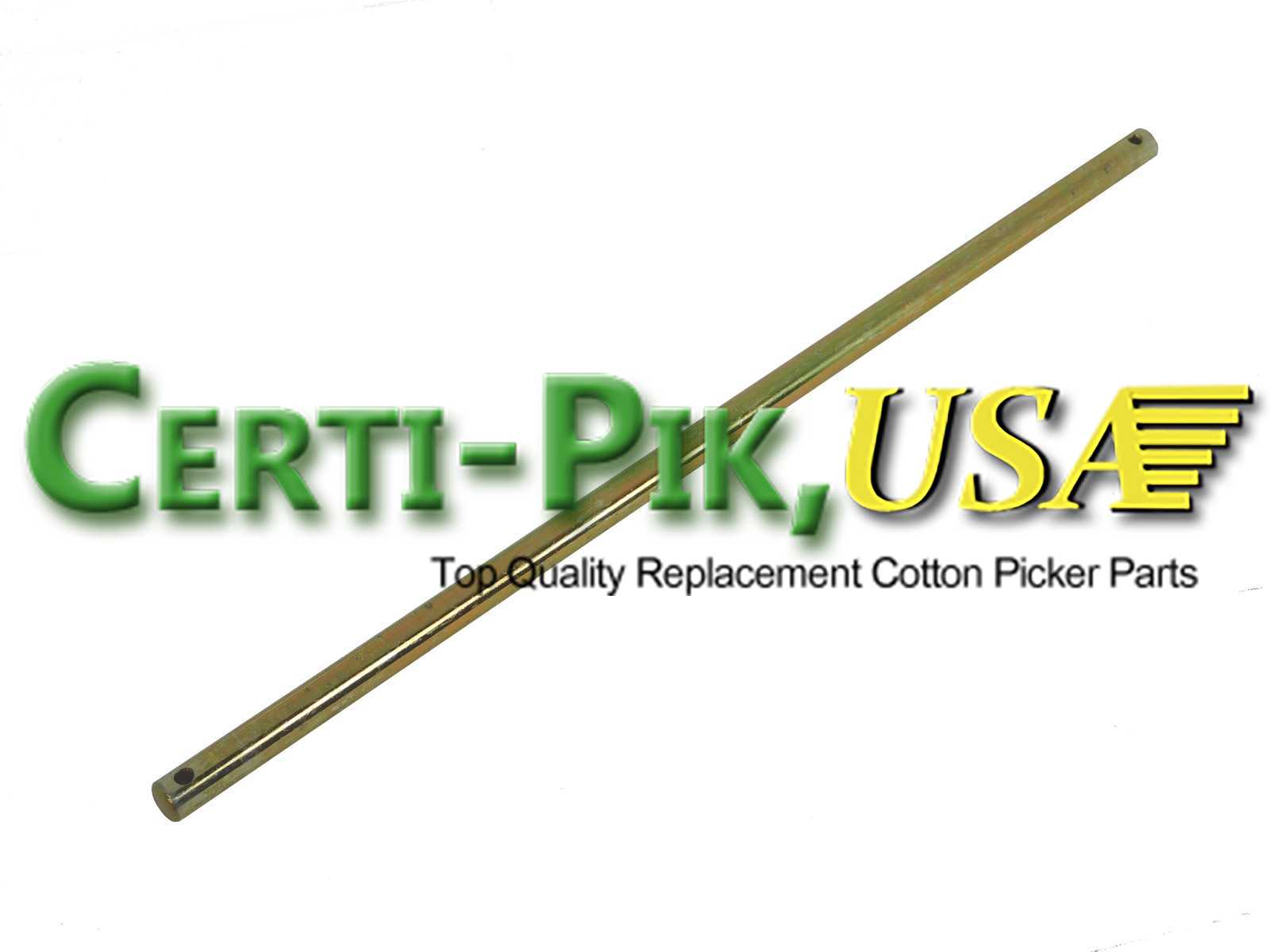 Description: PIN – SUCTION DOOR ( 9935-CP690 IN-LINE & PRO )

OEM Part: N197195

Section: Air System

John Deere 9935-CP690 Pro Suction Door Parts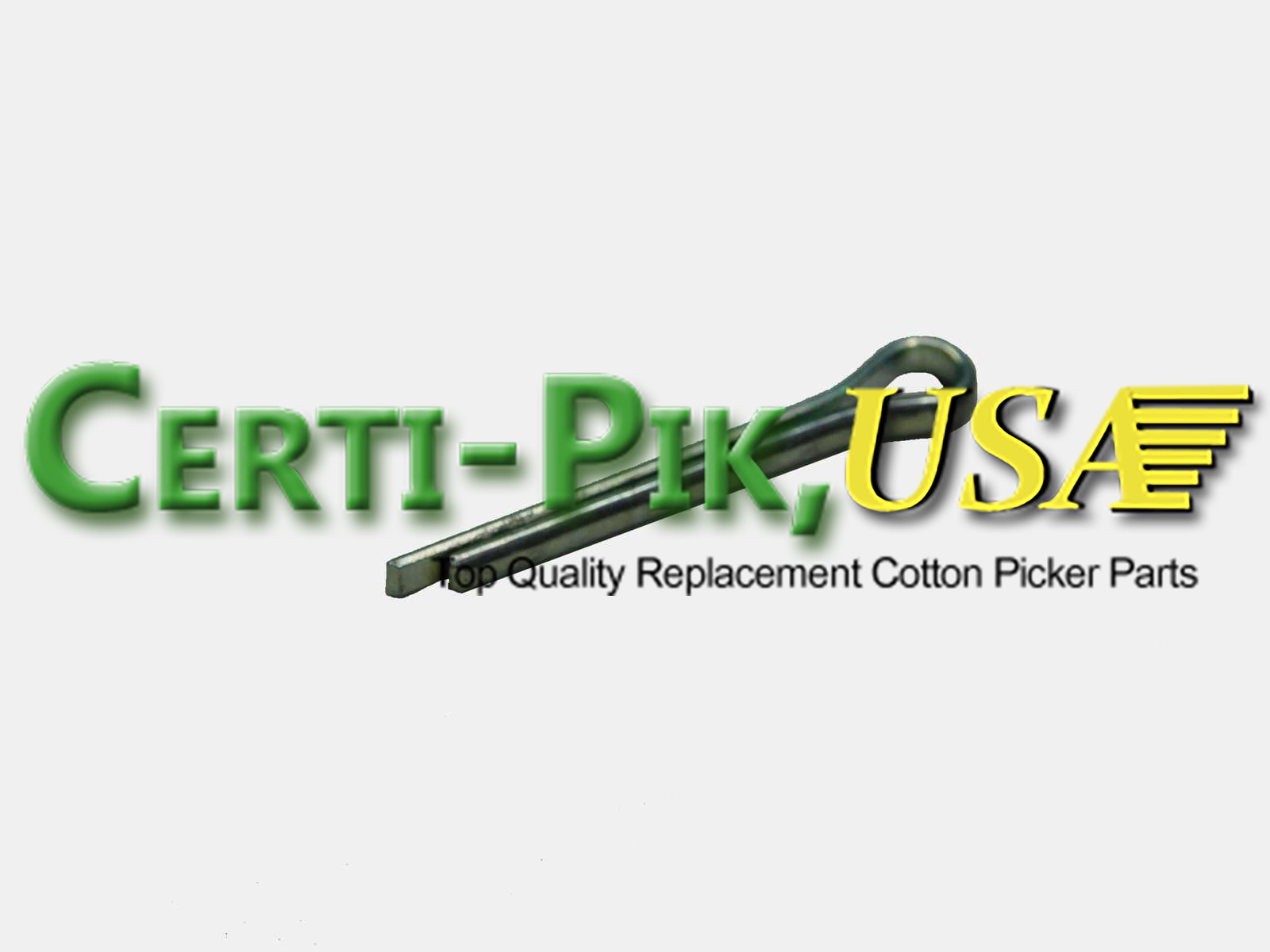 Description: PIN – 3/32 X 3/4 COTTER PIN

OEM Part: 11H206

Section: Air System

John Deere 9935-CP690 Pro Suction Door Parts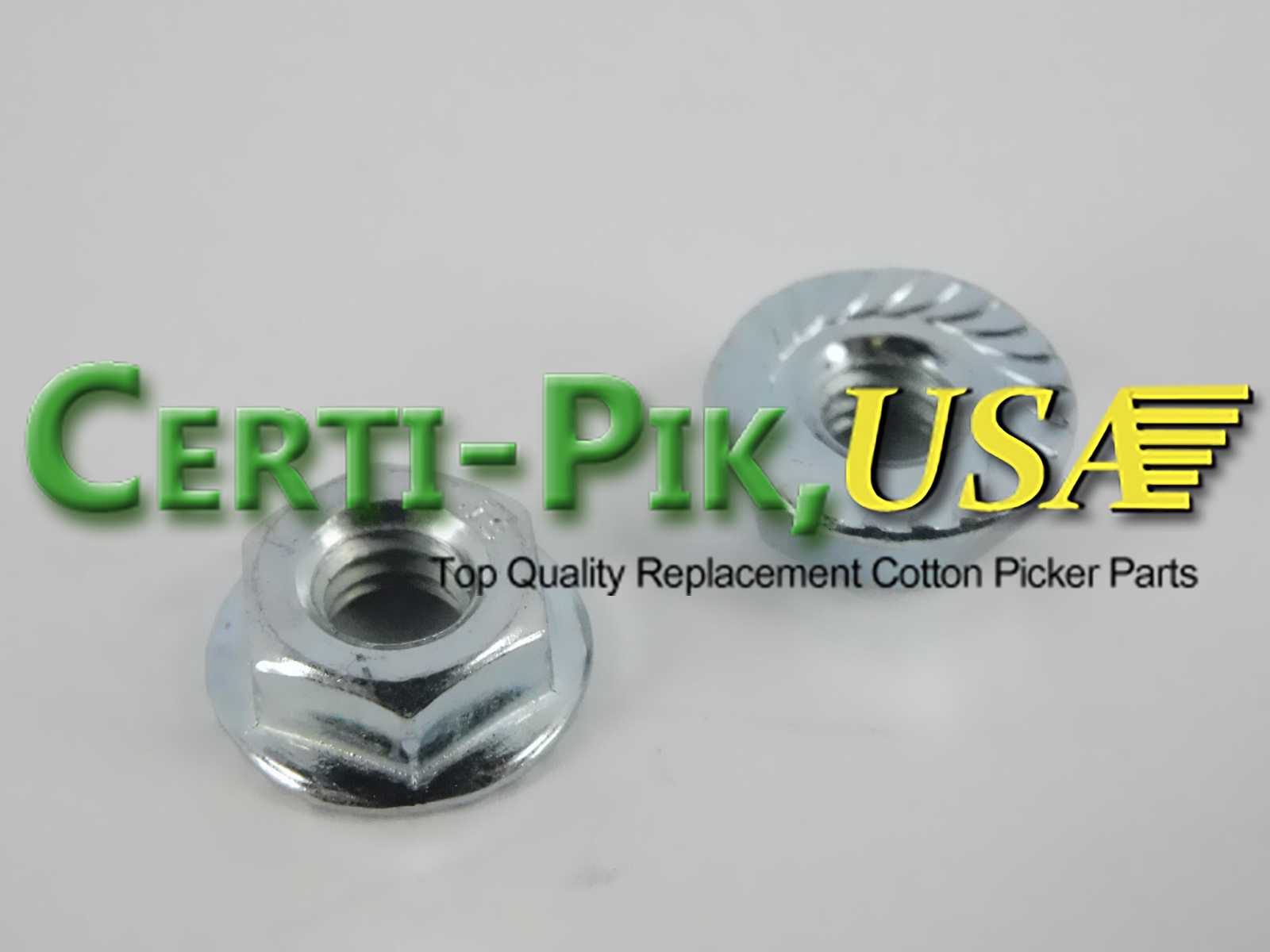 Description: NUT – 1/4 – SERR HEX FLANGE

OEM Part: N10217

Section: Air System

John Deere 9935-CP690 Pro Suction Door Parts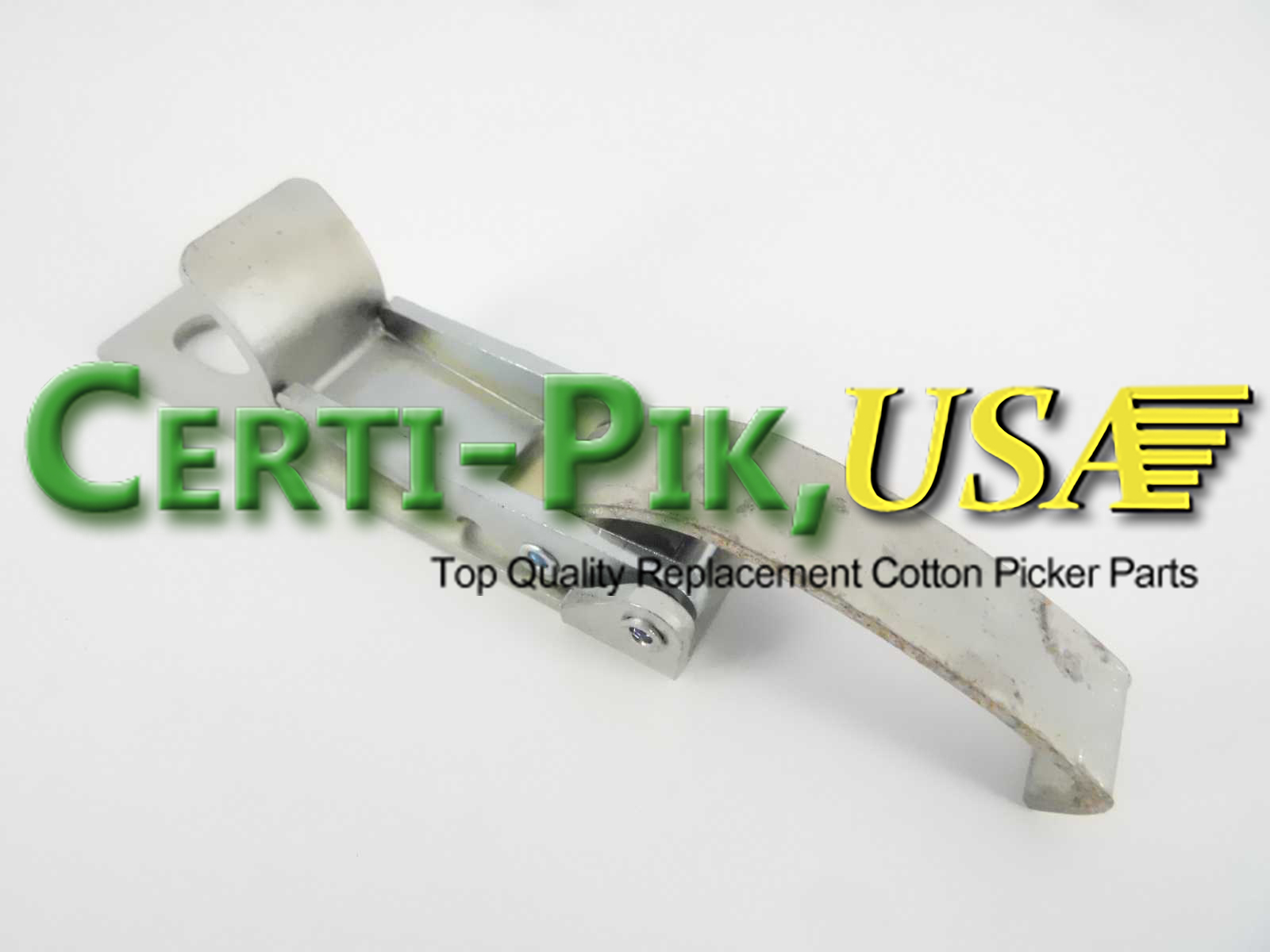 Description: LATCH – SUCTION DOOR (IN-LINE & PRO)

OEM Part: AN194090

Section: Air System

John Deere 9935-CP690 Pro Suction Door Parts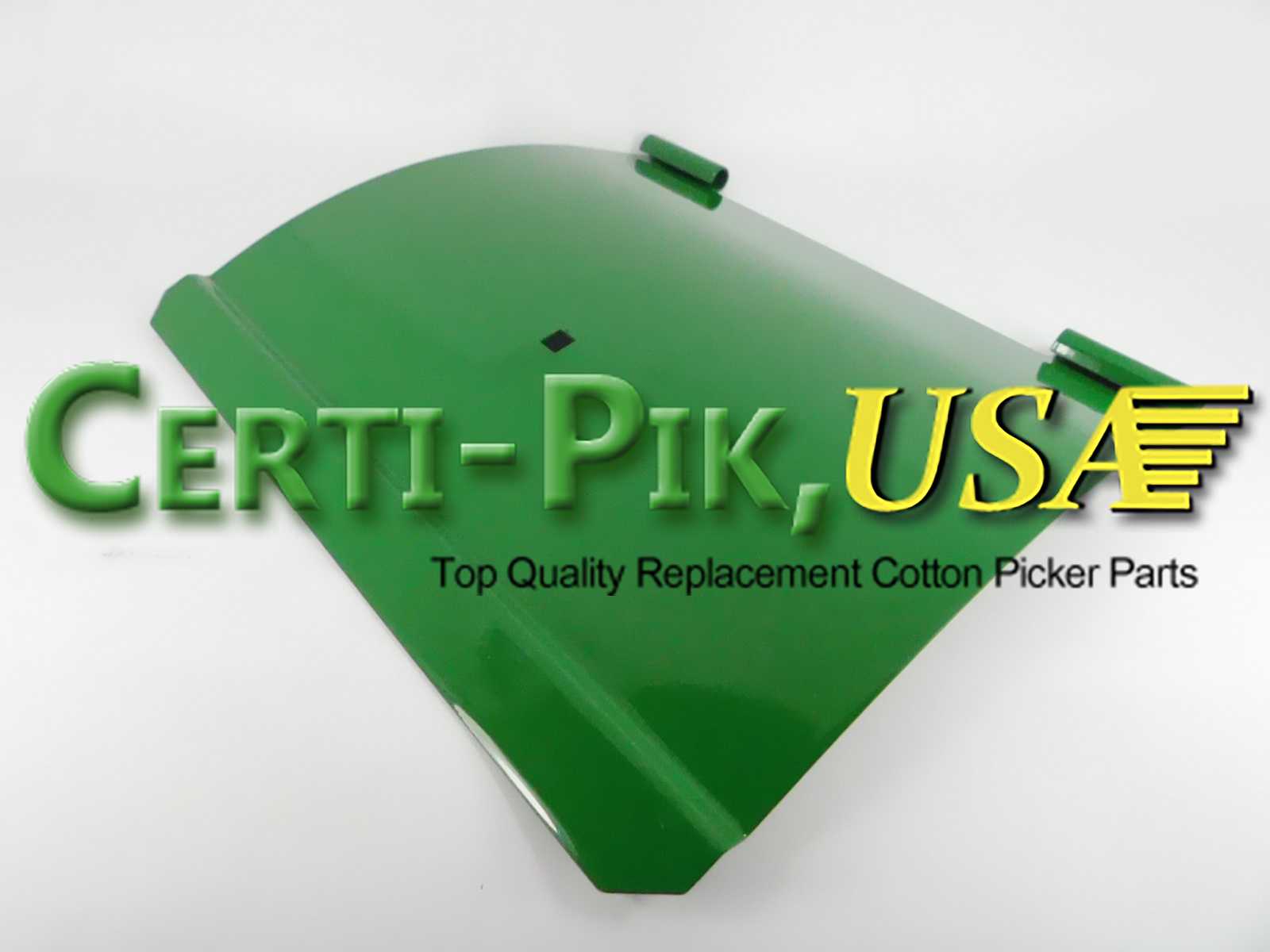 Description: SERVICE DOOR (9935-CP690) IN-LINE & PRO

OEM Part: N199131

Section: Air System

John Deere 9935-CP690 Pro Suction Door Parts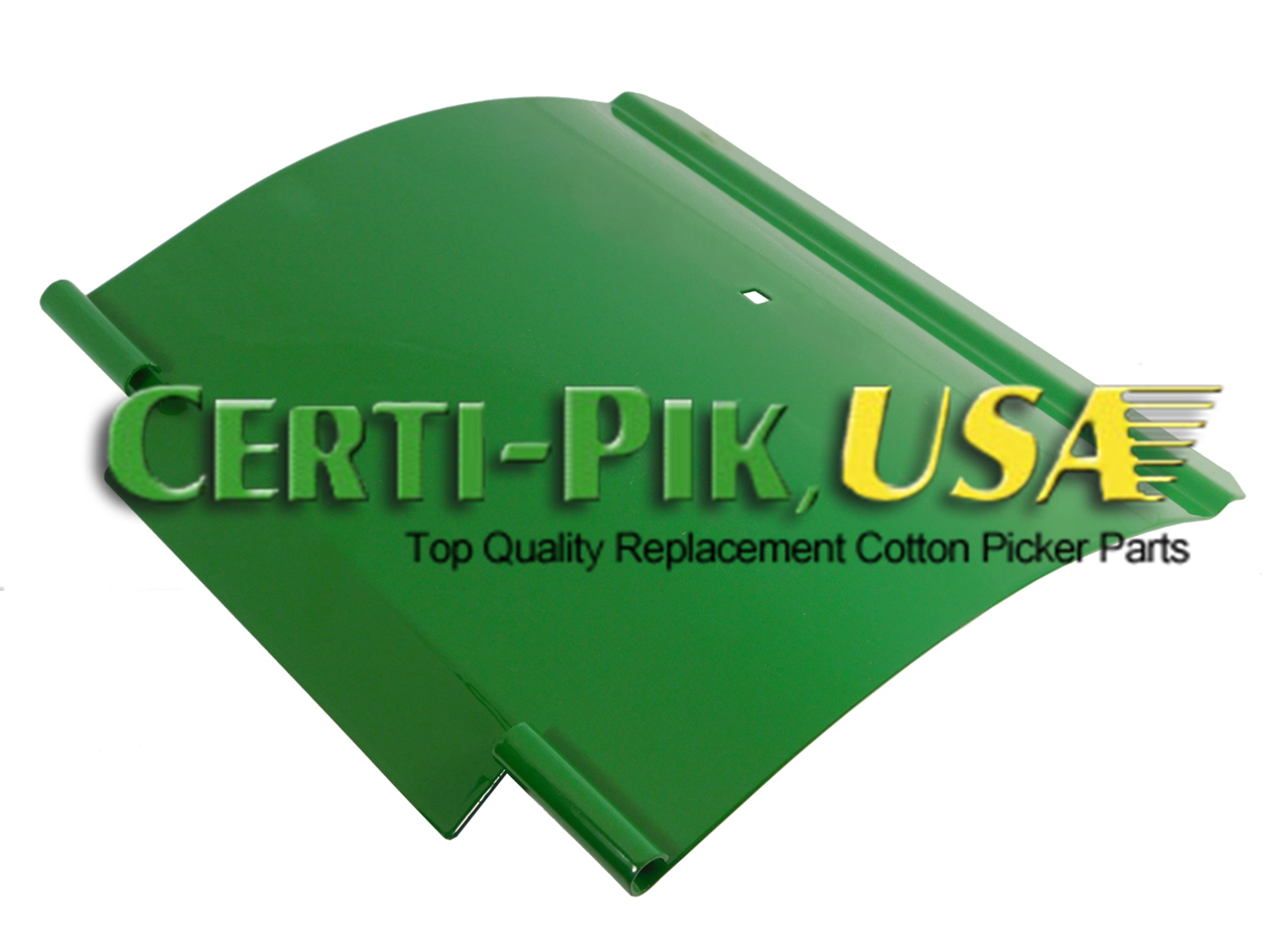 Description: – ANTI PLUG – SERVICE DOOR (9935-CP690) IN-LINE & PRO – TAB TO PREVENT COTTON FROM GETTING CAUGHT IN HINGE

OEM Part: AP99131

Section: Picking Unit Cabinet

John Deere 9900-9920, 9940 Picker Bar and Spindle Assembly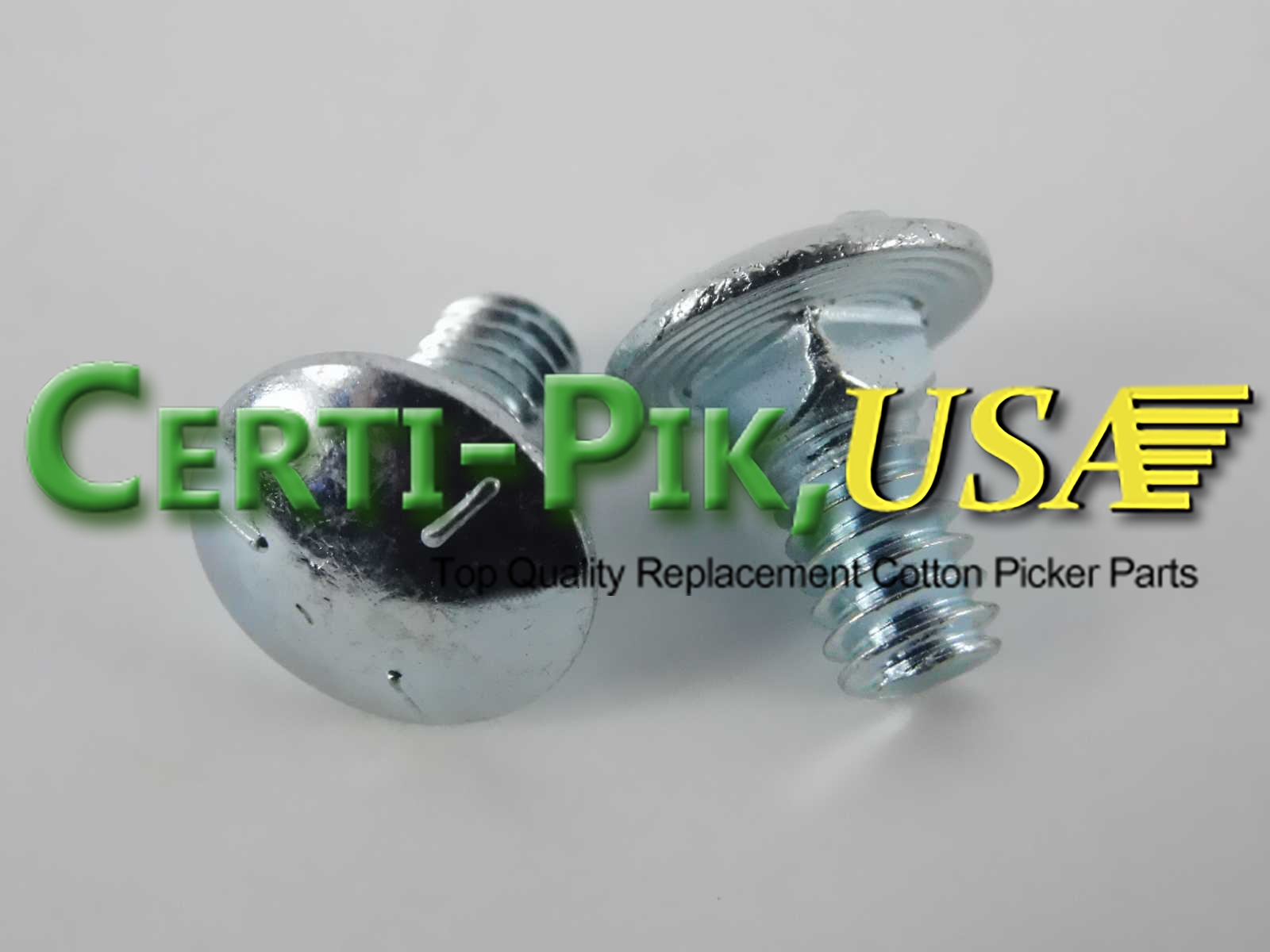 Description: BOLT – 1/4 X 1/2″ CARRIAGE BOLT

OEM Part: 03H1893

Section: Air System

John Deere 9935-CP690 Pro Suction Door Parts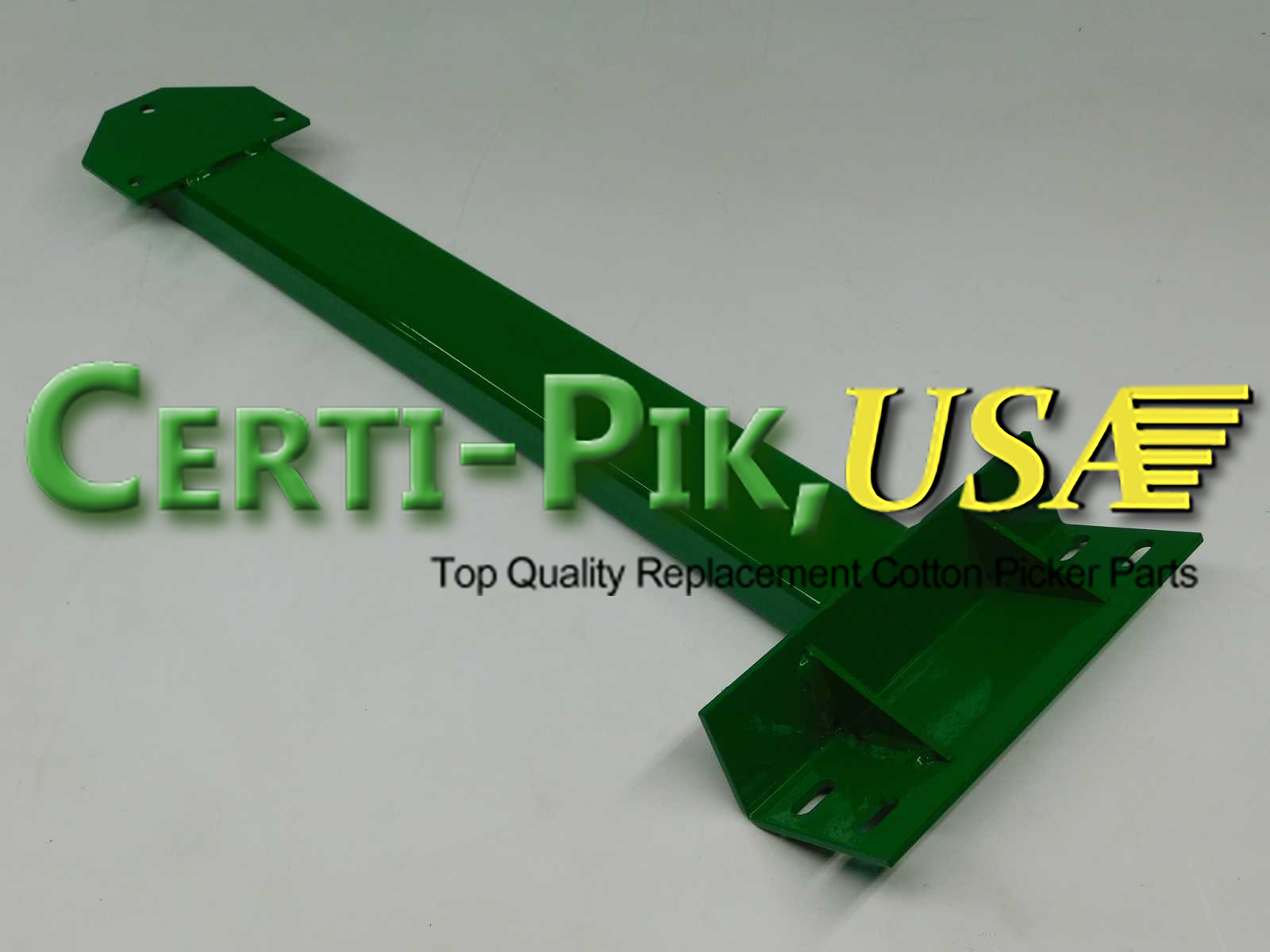 Description: POST – INNER SHORT SUCTION DOOR SUPPORT

OEM Part: AN272893

Section: Air System

John Deere 9935-CP690 Pro Suction Door Parts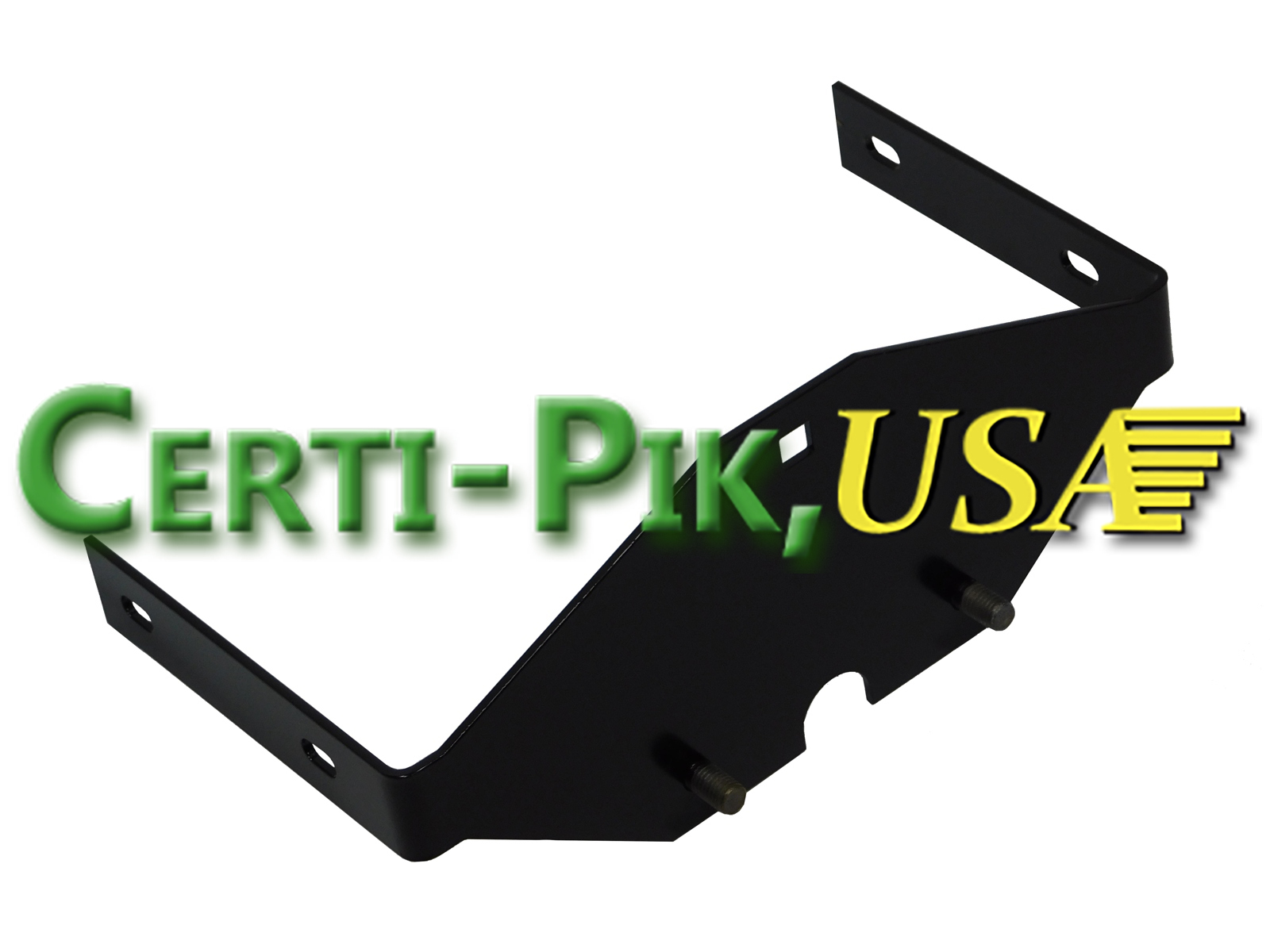 Description: PIVOT ASSEMBLY – TELESCOPING DUCT (9970-CP690)

OEM Part: AN276822

Section: Air System

John Deere 9935-CP690 Pro Suction Door Parts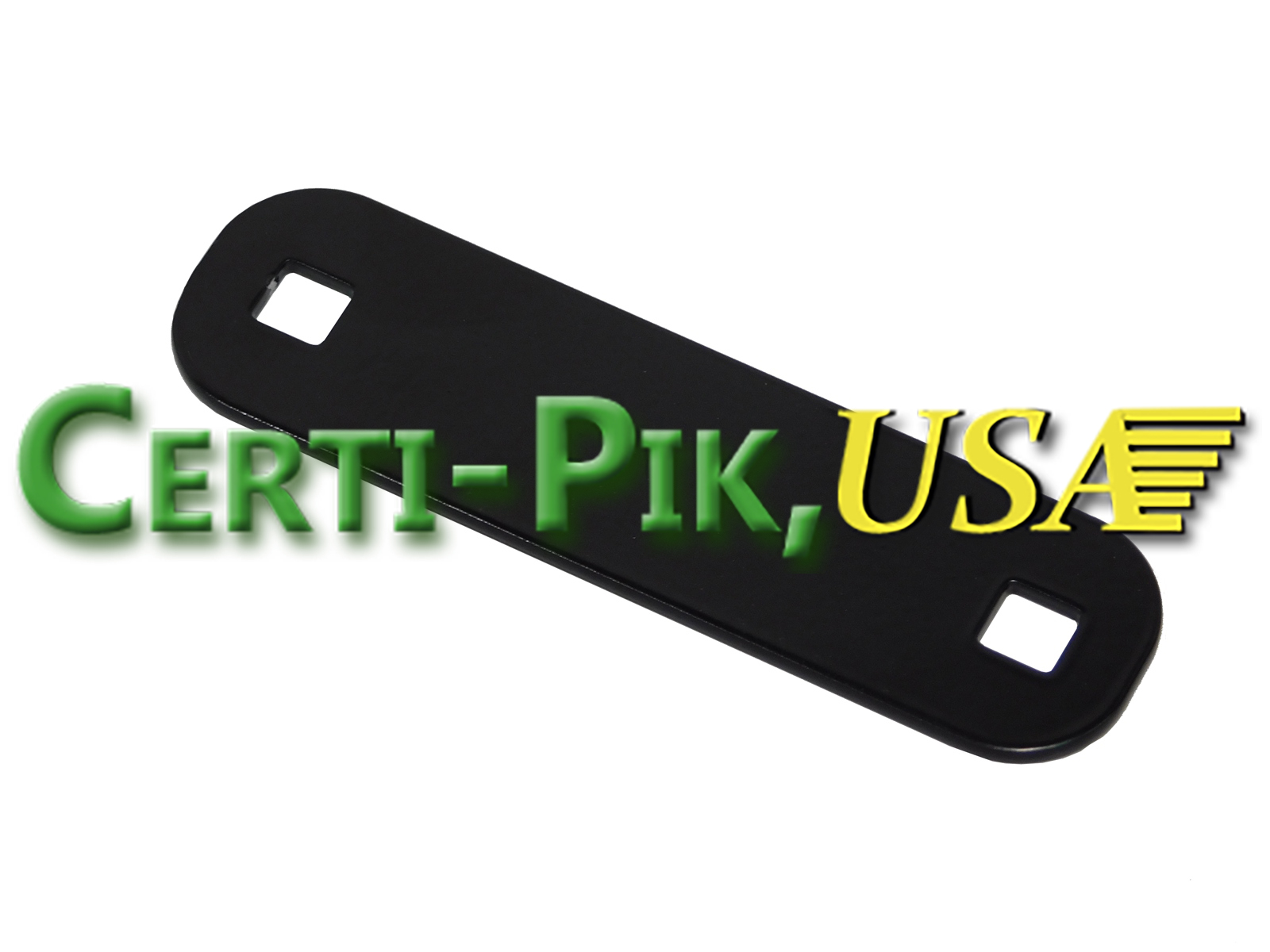 Description: STRAP – DUCT REINFORCEMENT (9970-CP690)

OEM Part: N371826

Section: Air System

John Deere 9935-CP690 Pro Suction Door Parts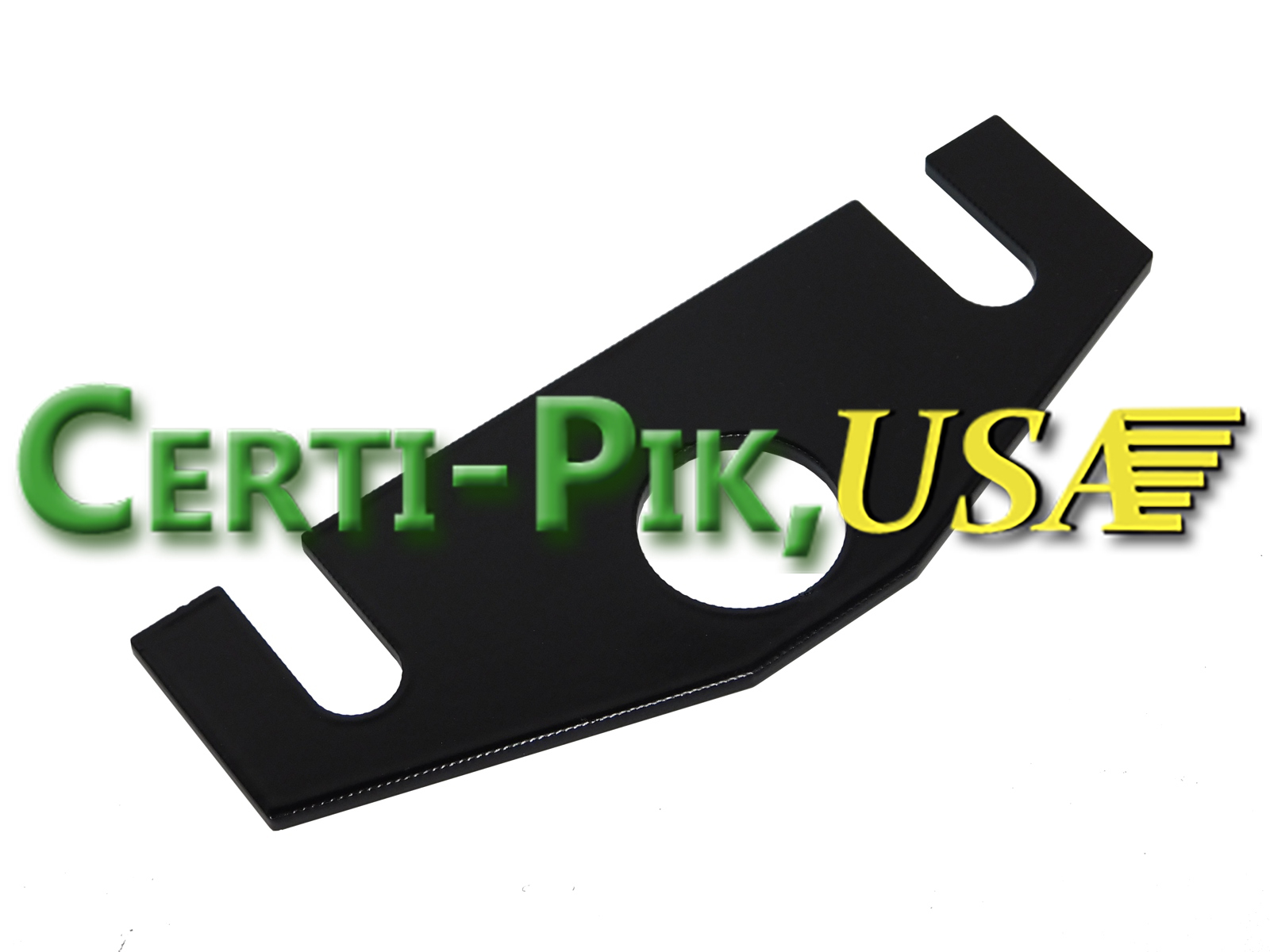 Description: STRAP – PIVOT – TELESCOPING DUCT (9970-CP690)

OEM Part: N273782

Section: Air System

John Deere 9935-CP690 Pro Suction Door Parts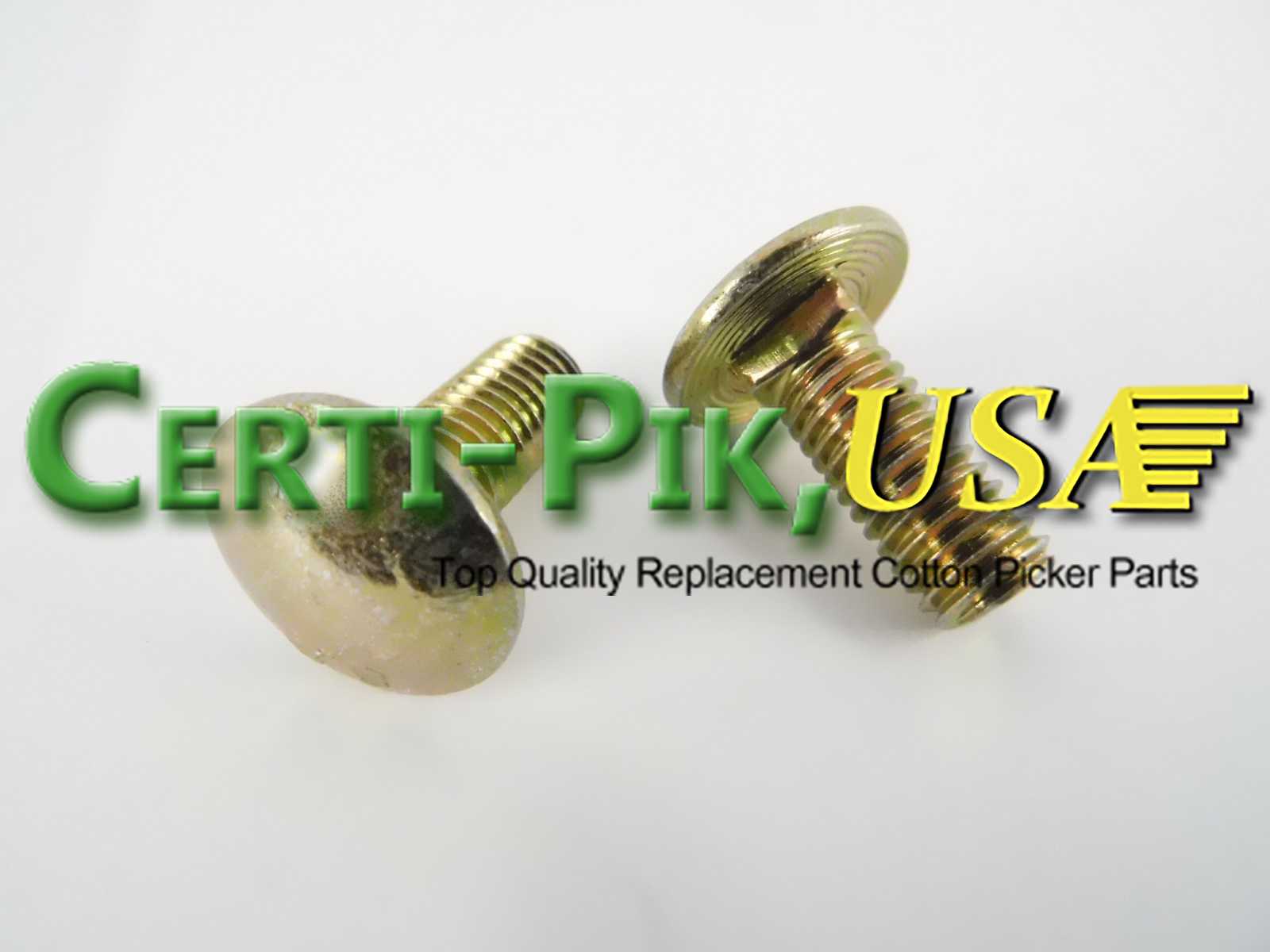 Description: BOLT – M8 X 20 ROUND HEAD – SHORT SQR NECK

OEM Part: 03M7184

Section: Air System

John Deere 9935-CP690 Pro Suction Door Parts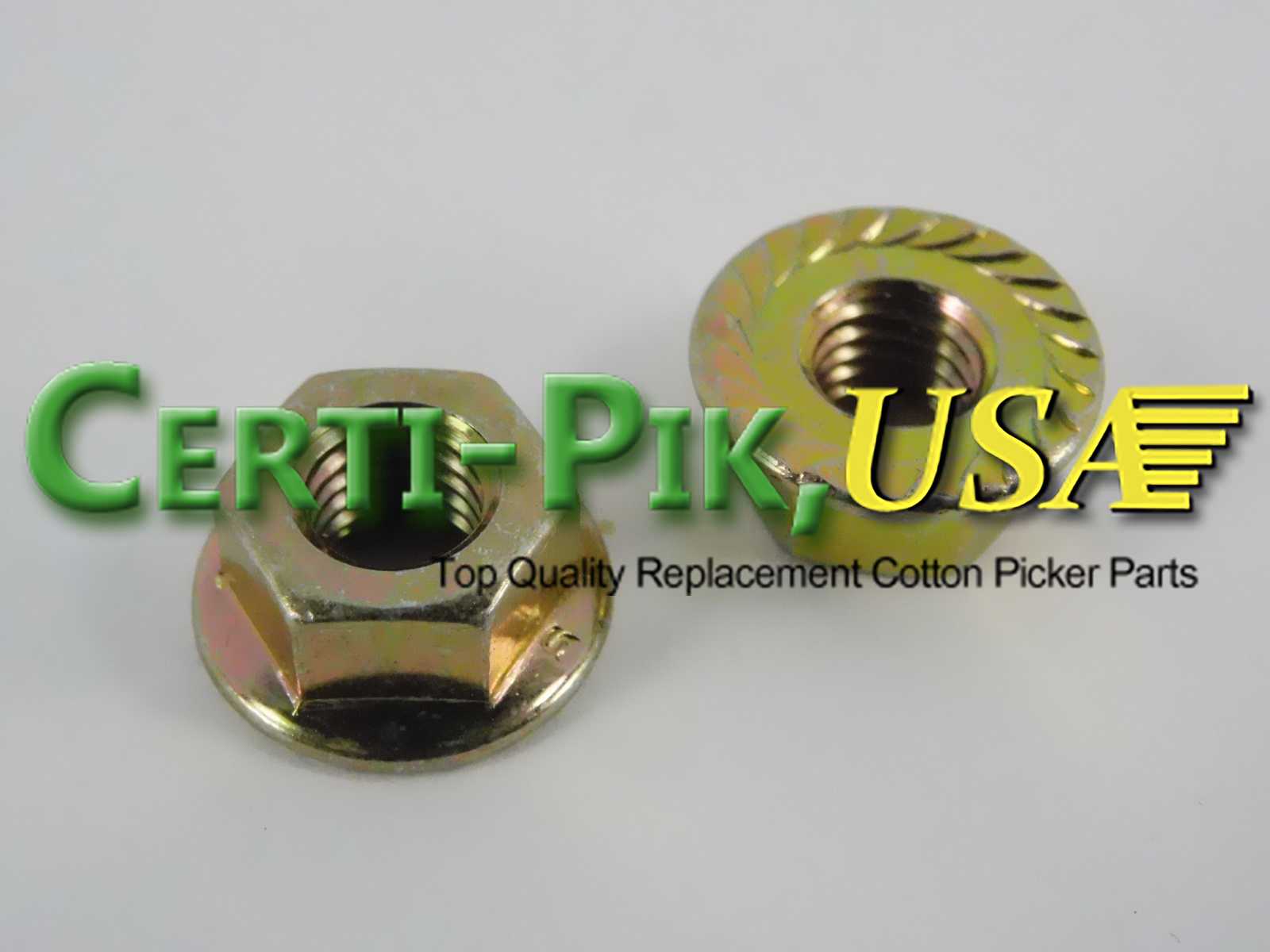 Description: NUT – M8 – SERR HEX FLANGE

OEM Part: E63525

Section: Air System

John Deere 9935-CP690 Pro Suction Door Parts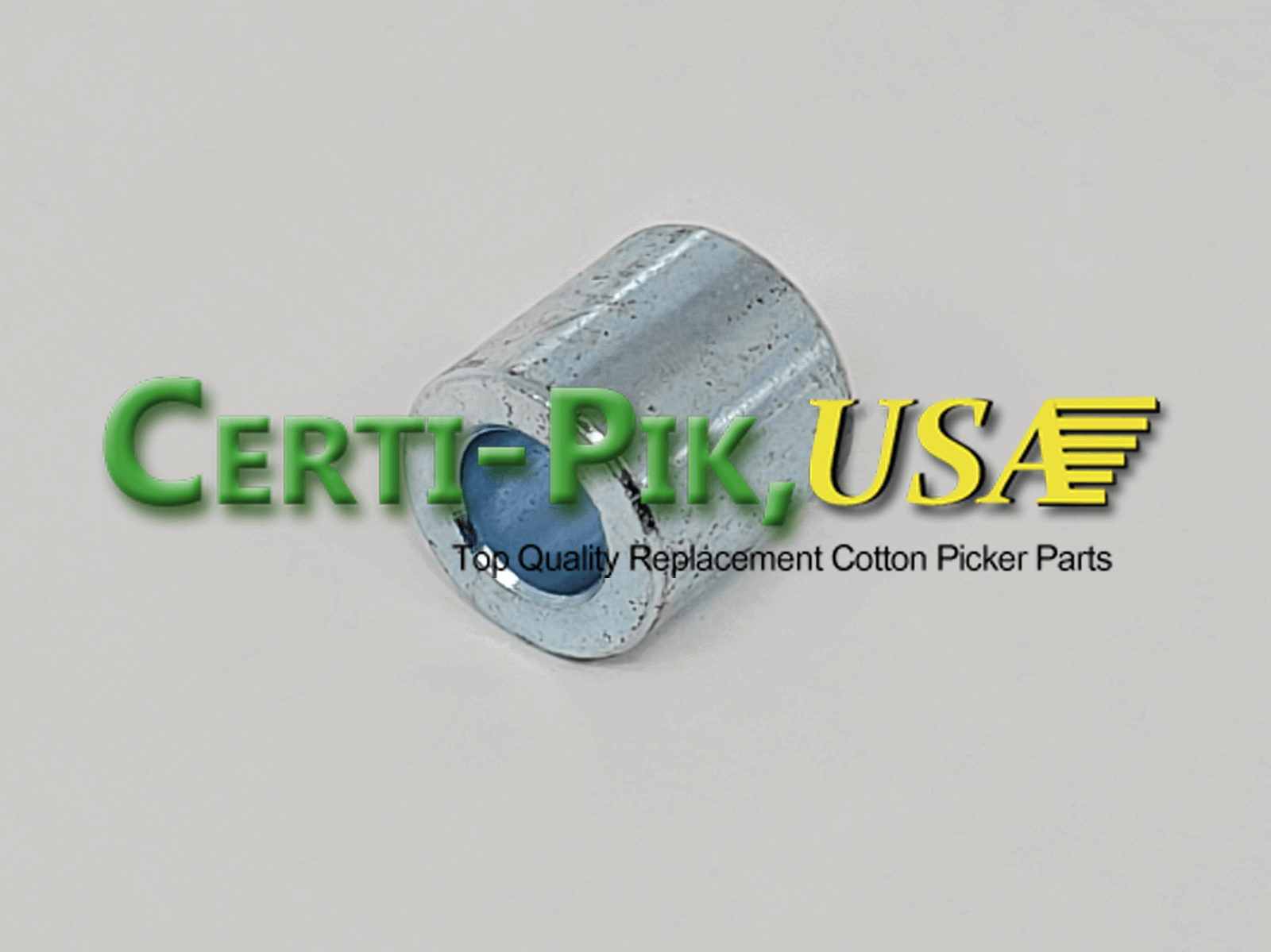 Description: BUSHING – SUCTION DOOR CONNECTION

OEM Part: H140466

Section: Air System

John Deere 9935-CP770 Pro Suction Door Parts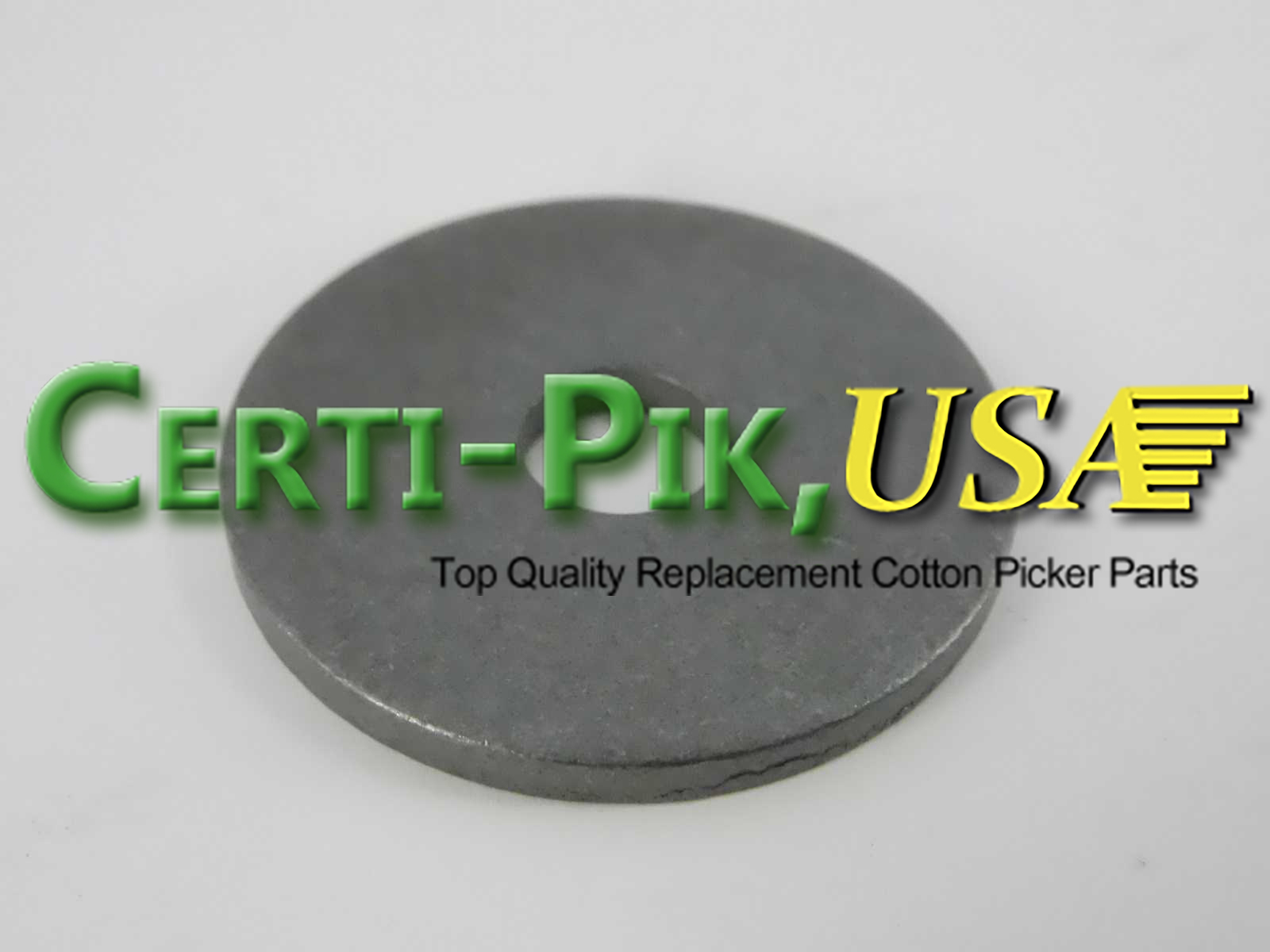 Description: WASHER – .410 X 1.5 X .120″

OEM Part: 24H1730

Section: Air System

John Deere 4 Row Fan Assembly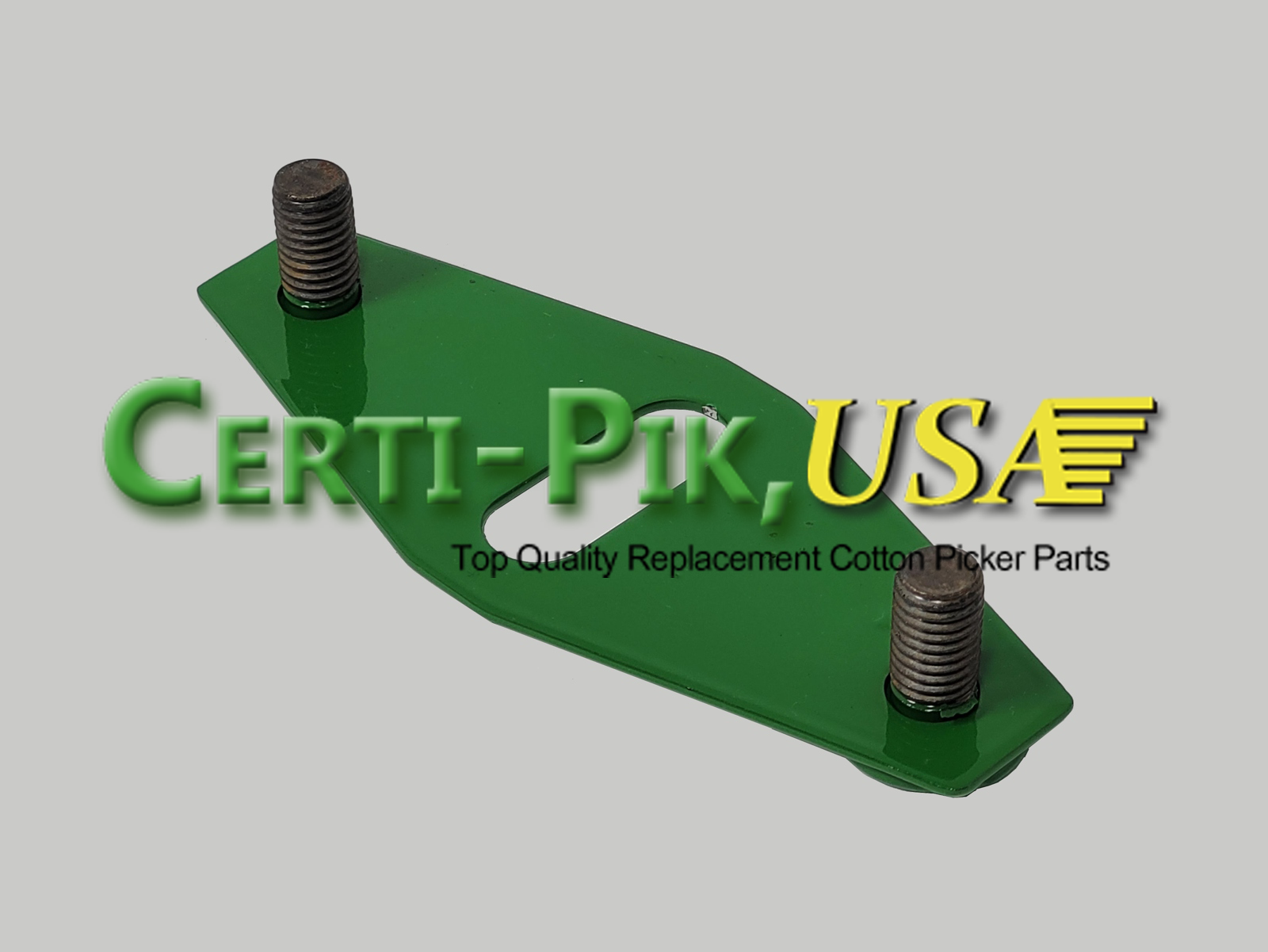 Description: PLATE – SIDE PIVOT PIN BRACKET- USED W/ SUCTION DOORS: 77607-B & KK24326

OEM Part: AN273439

Section: Air System

John Deere 9935-CP770 Pro Suction Door Parts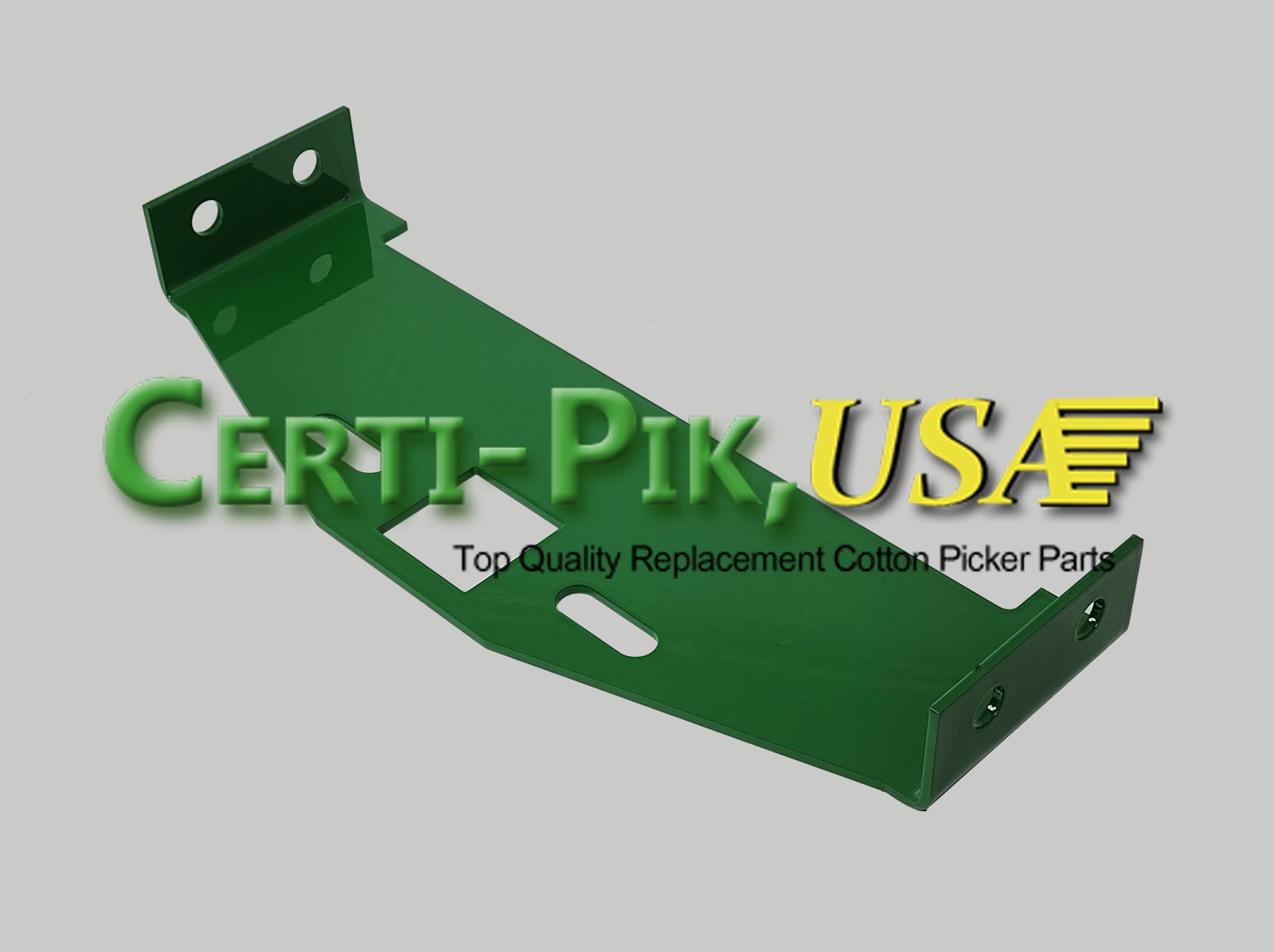 Description: CHANNEL – SIDE BRACKET – USED W/ SUCTION DOORS: 77607-B & KK24326

OEM Part: N279440

Section: Air System

John Deere 9935-CP770 Pro Suction Door Parts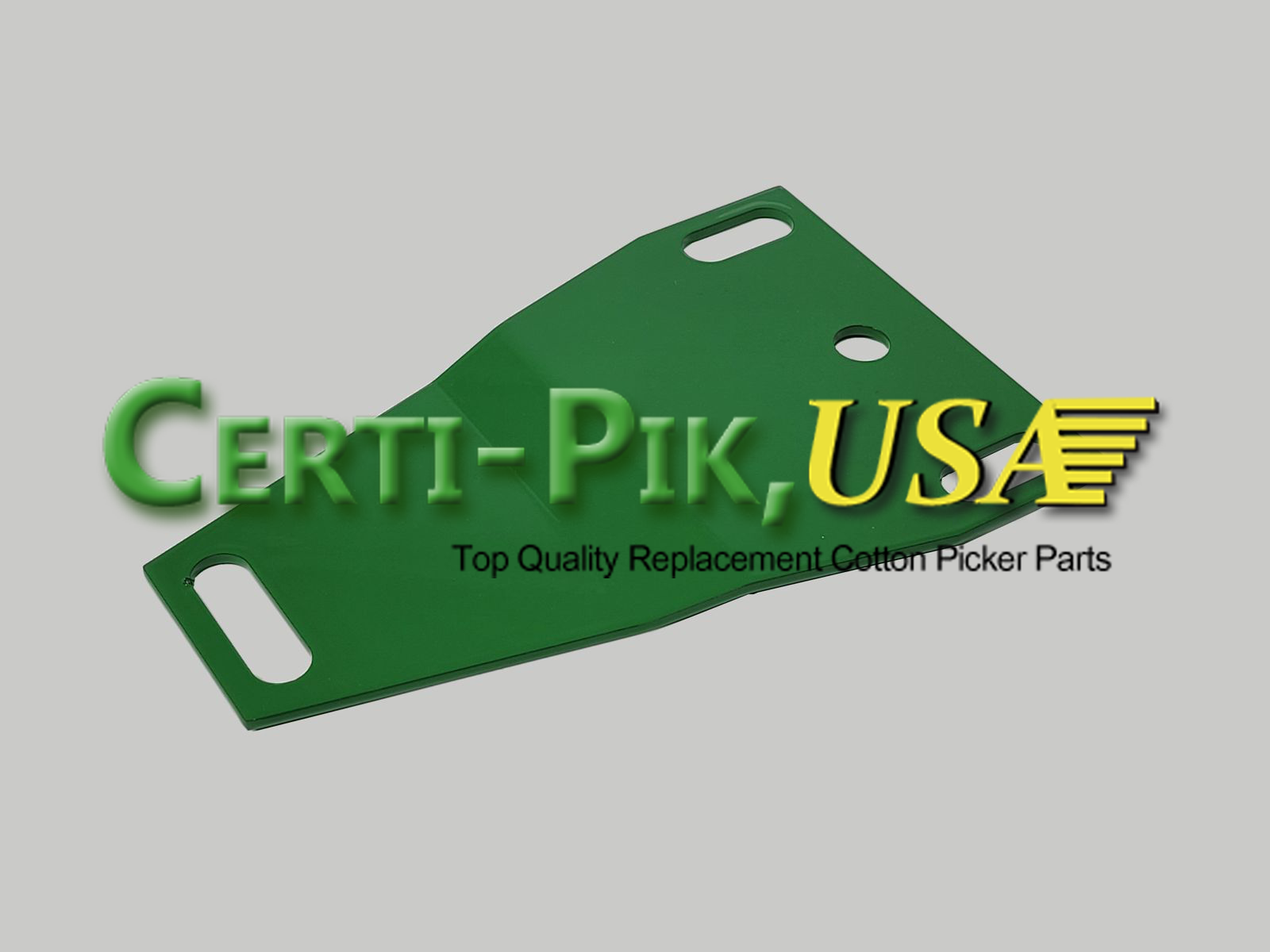 Description: PLATE – SIDE OFFSET SUPPORT – USED W/ SUCTION DOORS: 77607-B & KK24326

OEM Part: N198886

Section: Air System

John Deere 9935-CP770 Pro Suction Door Parts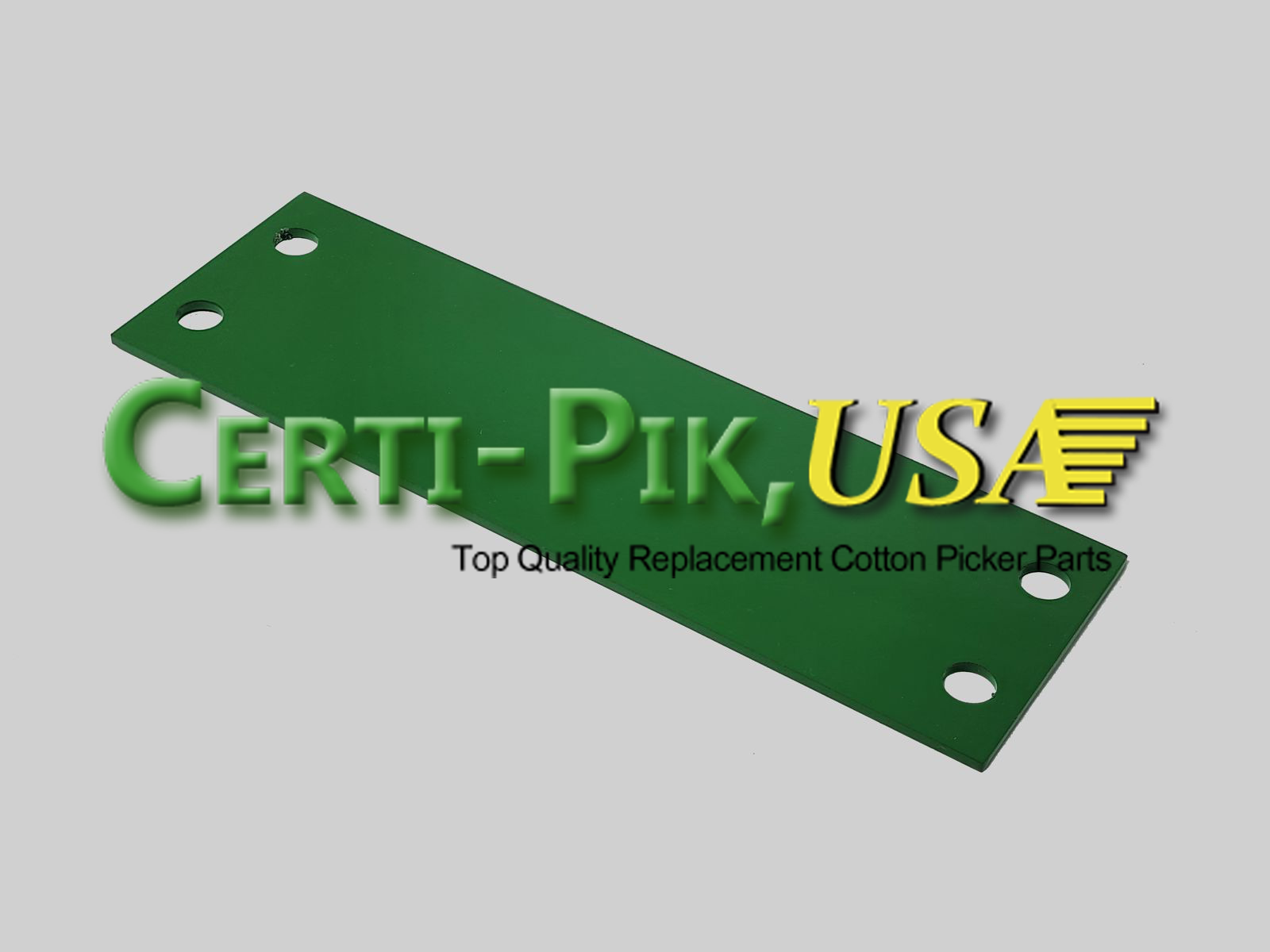 Description: PLATE – BACK BRACKET- USED W/ SUCTION DOORS: 77607-B & KK24326

OEM Part: N197264

Section: Air System

John Deere 9935-CP770 Pro Suction Door Parts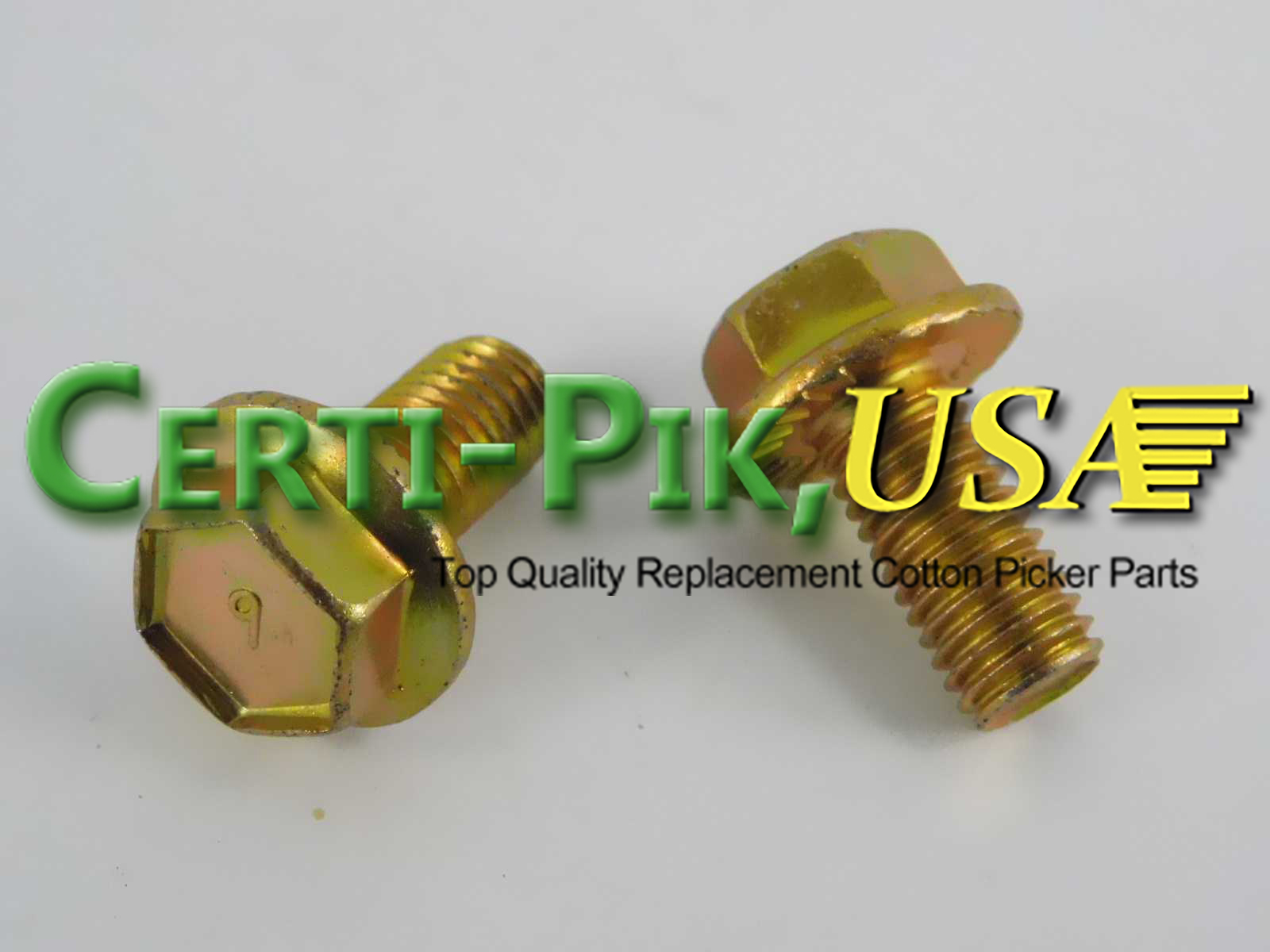 Description: BOLT – M10 X 20 – SERR HEX FLANGE – GD 8

OEM Part: N275620

Section: Picking Unit Cabinet

John Deere 9976-CP690 Lower Cabinet, Posts, and Doors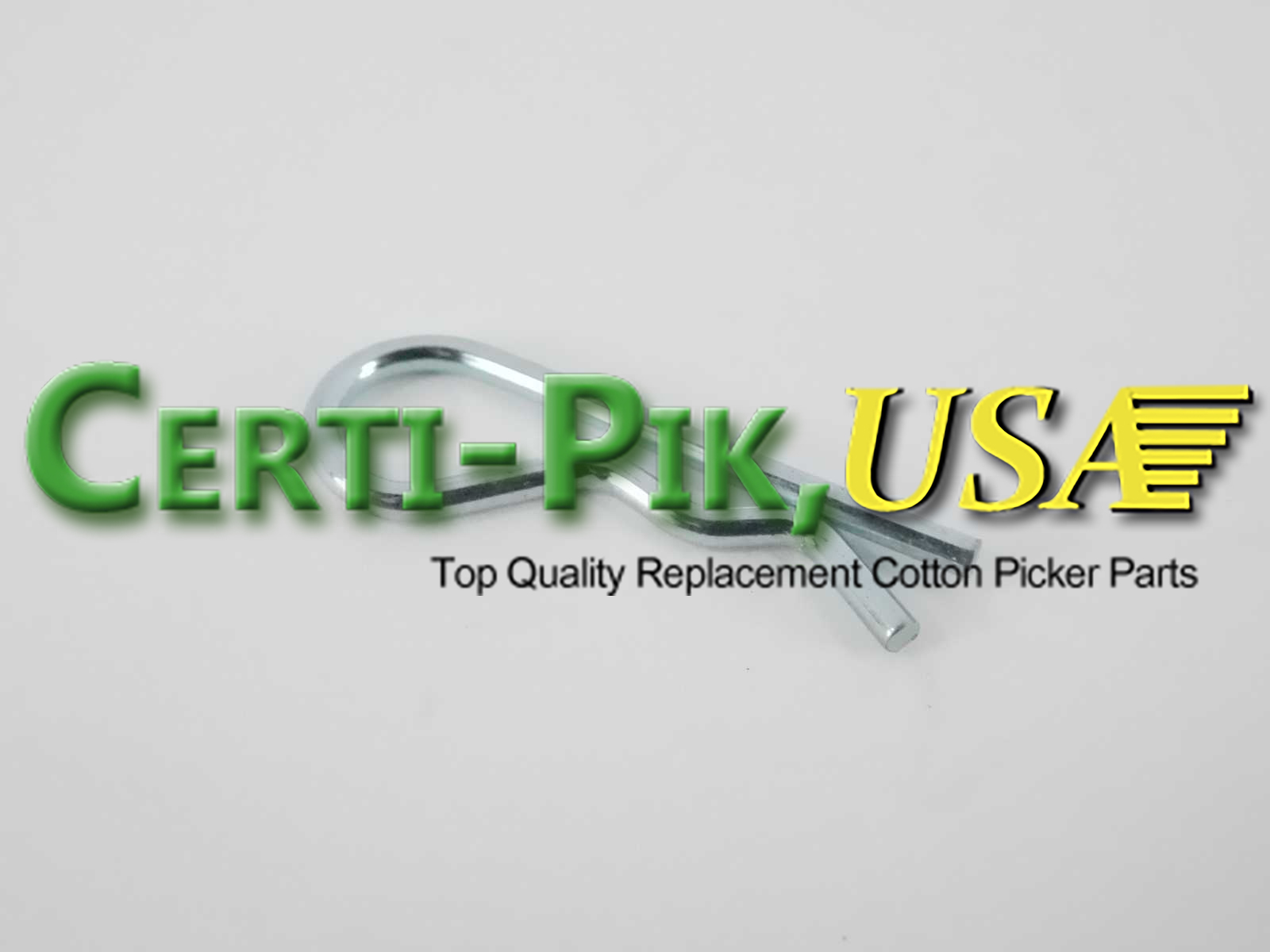 Description: PIN – SPRING LOCK PIN

OEM Part: J16931

Section: Picking Unit Cabinet

John Deere 9976-CP770 20S Pressure Plate Assembly



---
John Deere 2 Row Fan Assembly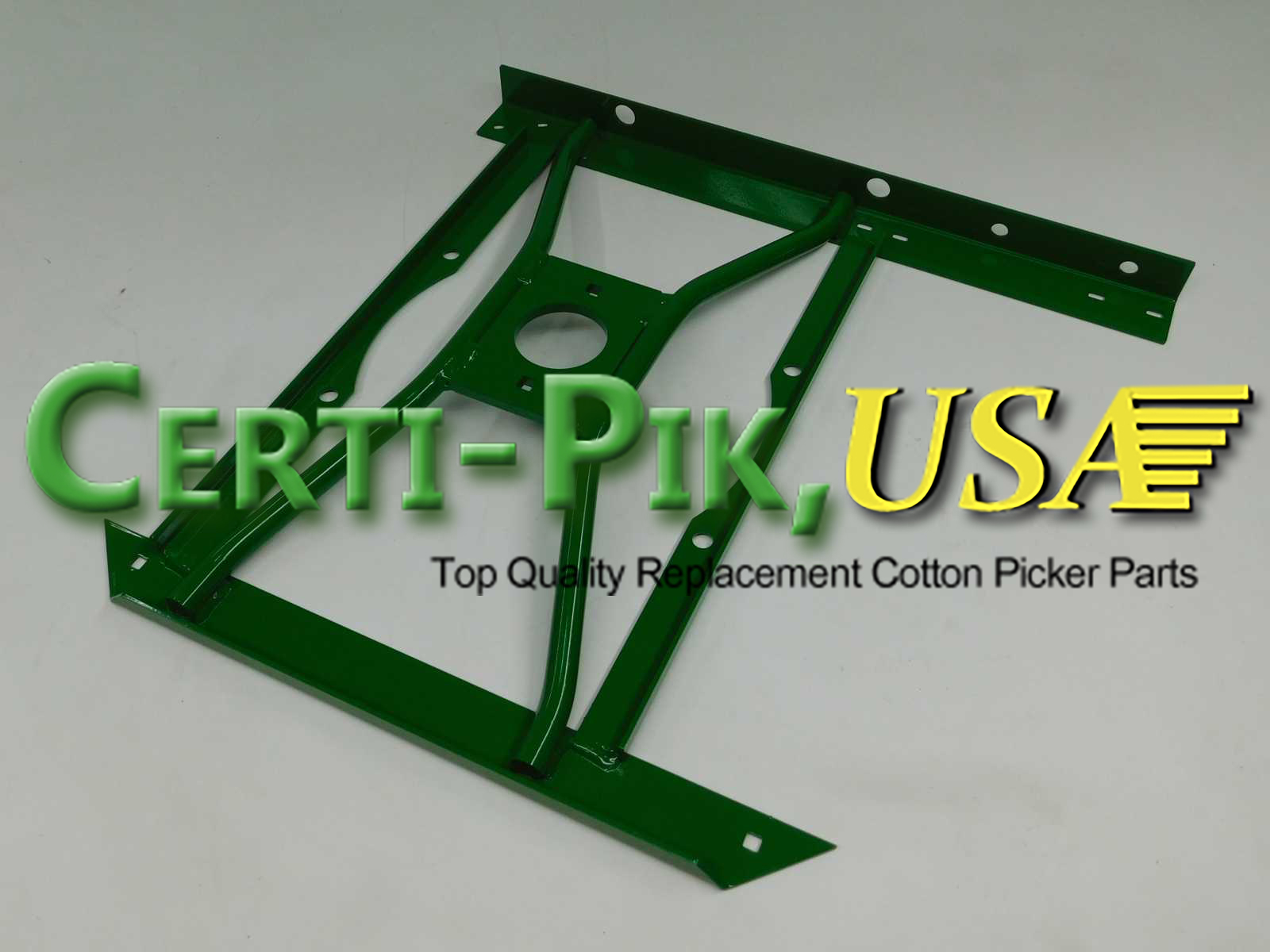 Description: SIDE SUPPORT – BEARING (FRONT)

OEM Part: AN192732

Section: Air System

John Deere 2 Row Fan Assembly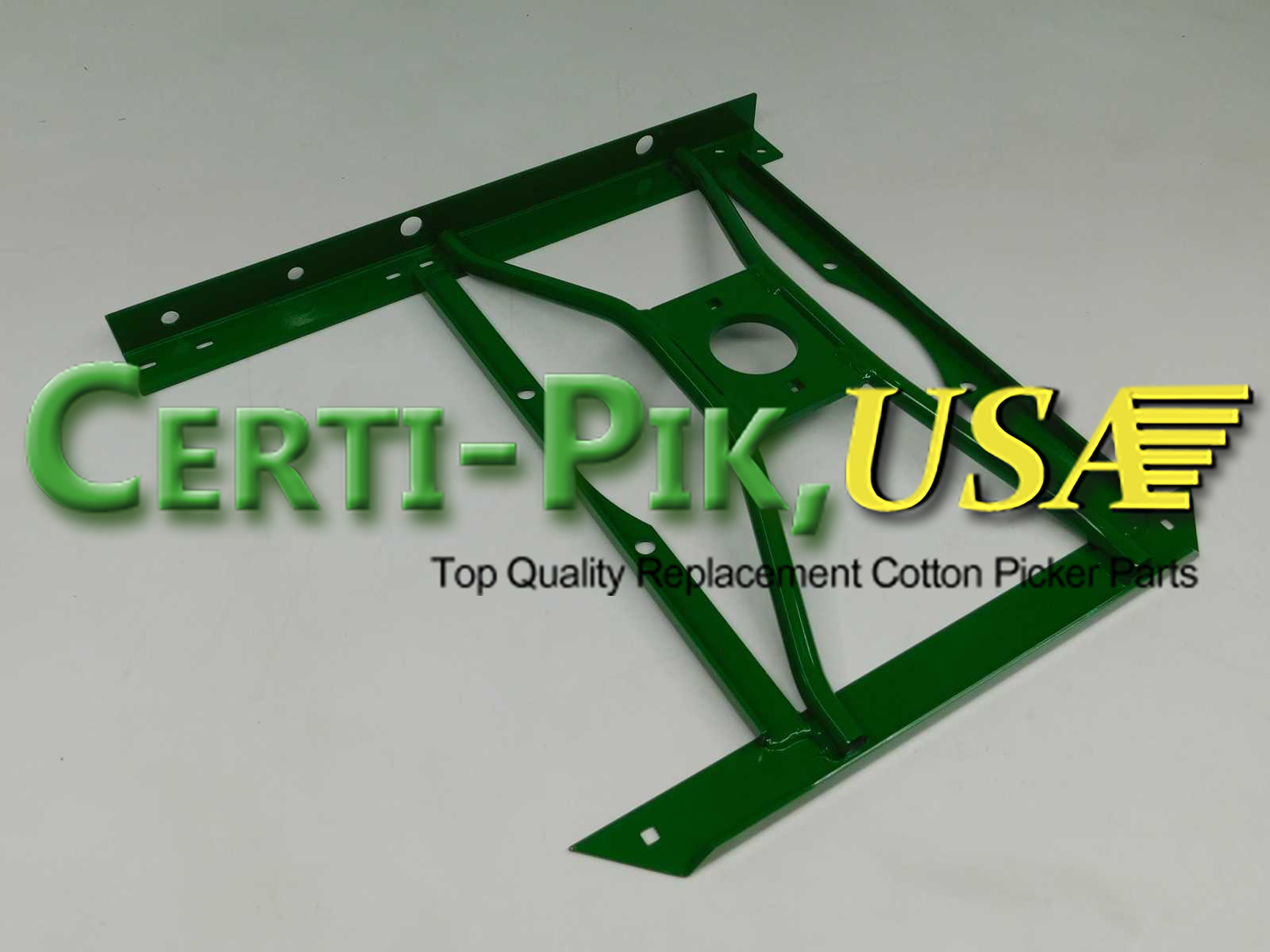 Description: SIDE SUPPORT – BEARING (REAR)

OEM Part: AN192733

Section: Air System

John Deere 2 Row Fan Assembly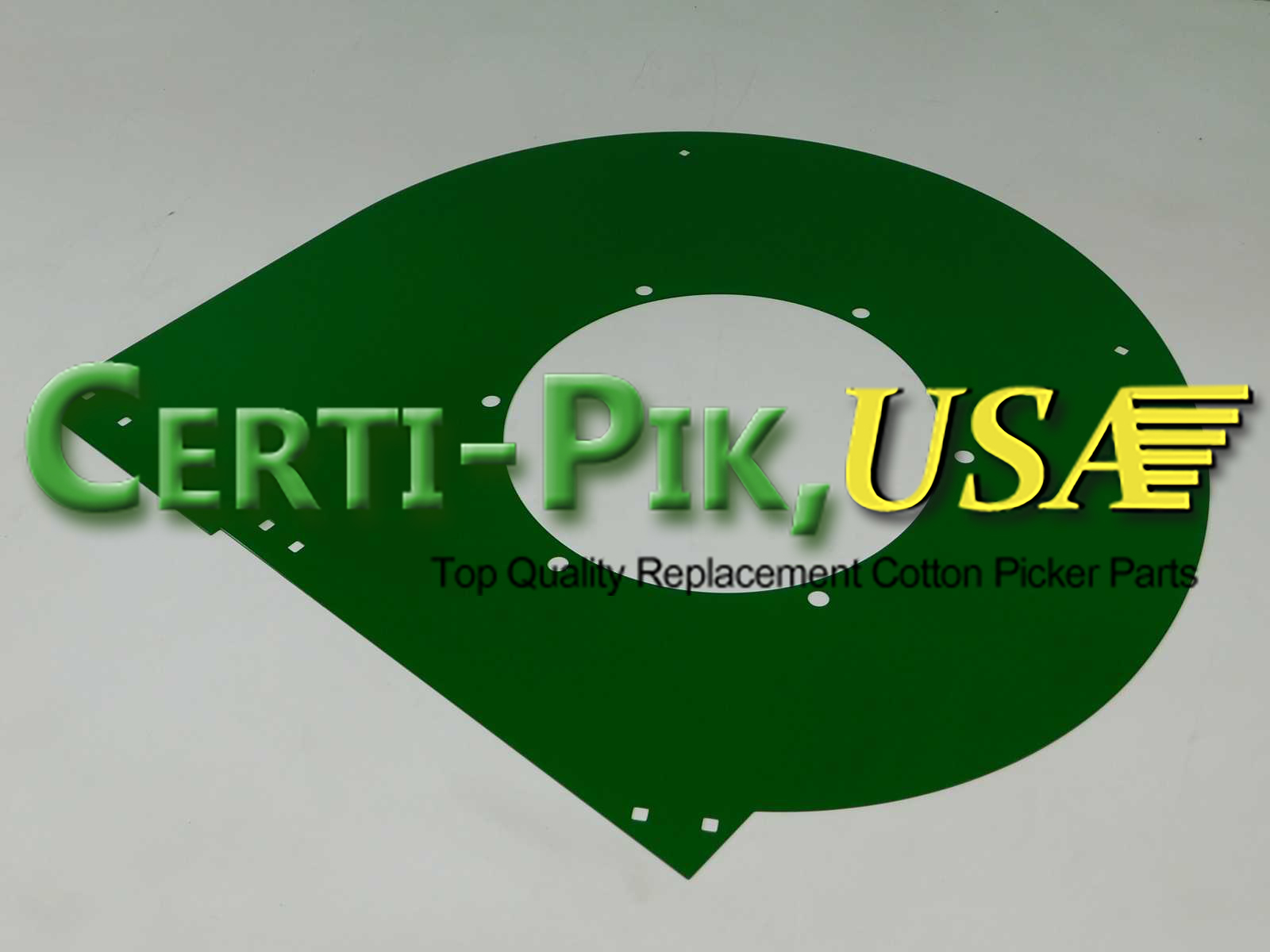 Description: SIDE PANEL

OEM Part: N116690

Section: Air System

John Deere 2 Row Fan Assembly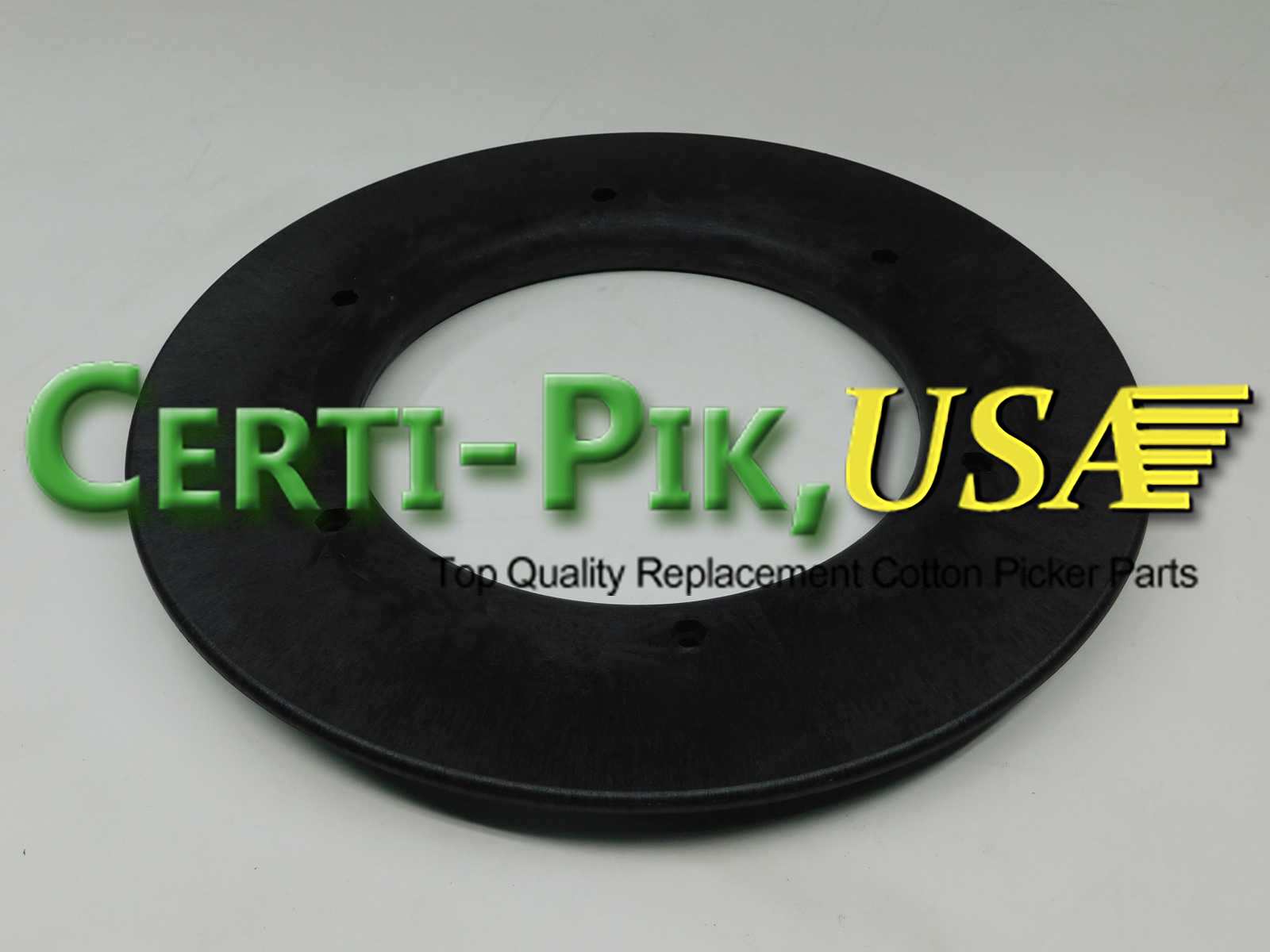 Description: BAFFLE – PLASTIC BAFFLE OR ORIFICE

OEM Part: N116688

Section: Air System

John Deere 2 Row Fan Assembly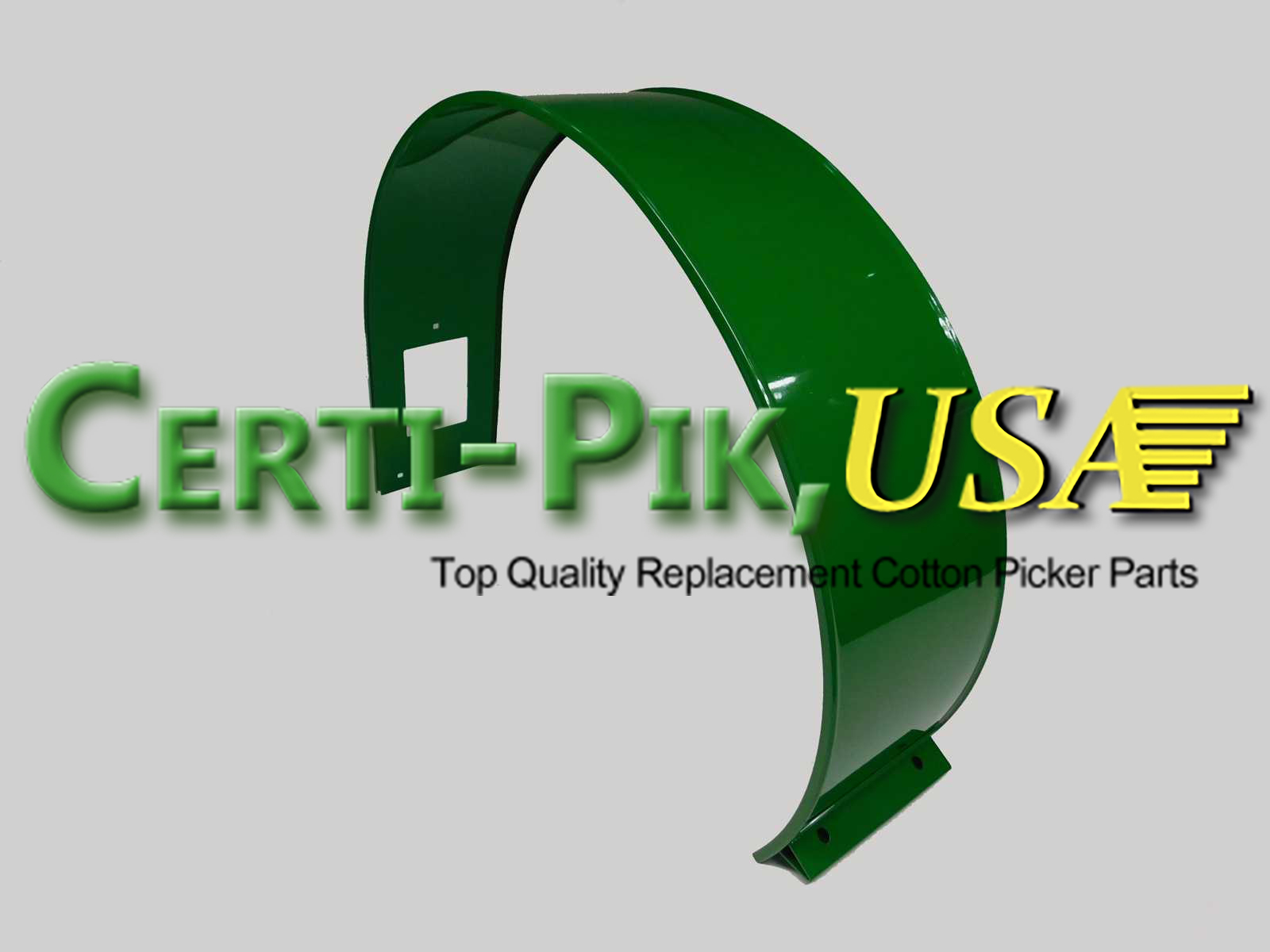 Description: WRAP AROUND COVER 2-ROW – WITH SERVICE HOLE

OEM Part: AN220008

Section: Air System

John Deere 2 Row Fan Assembly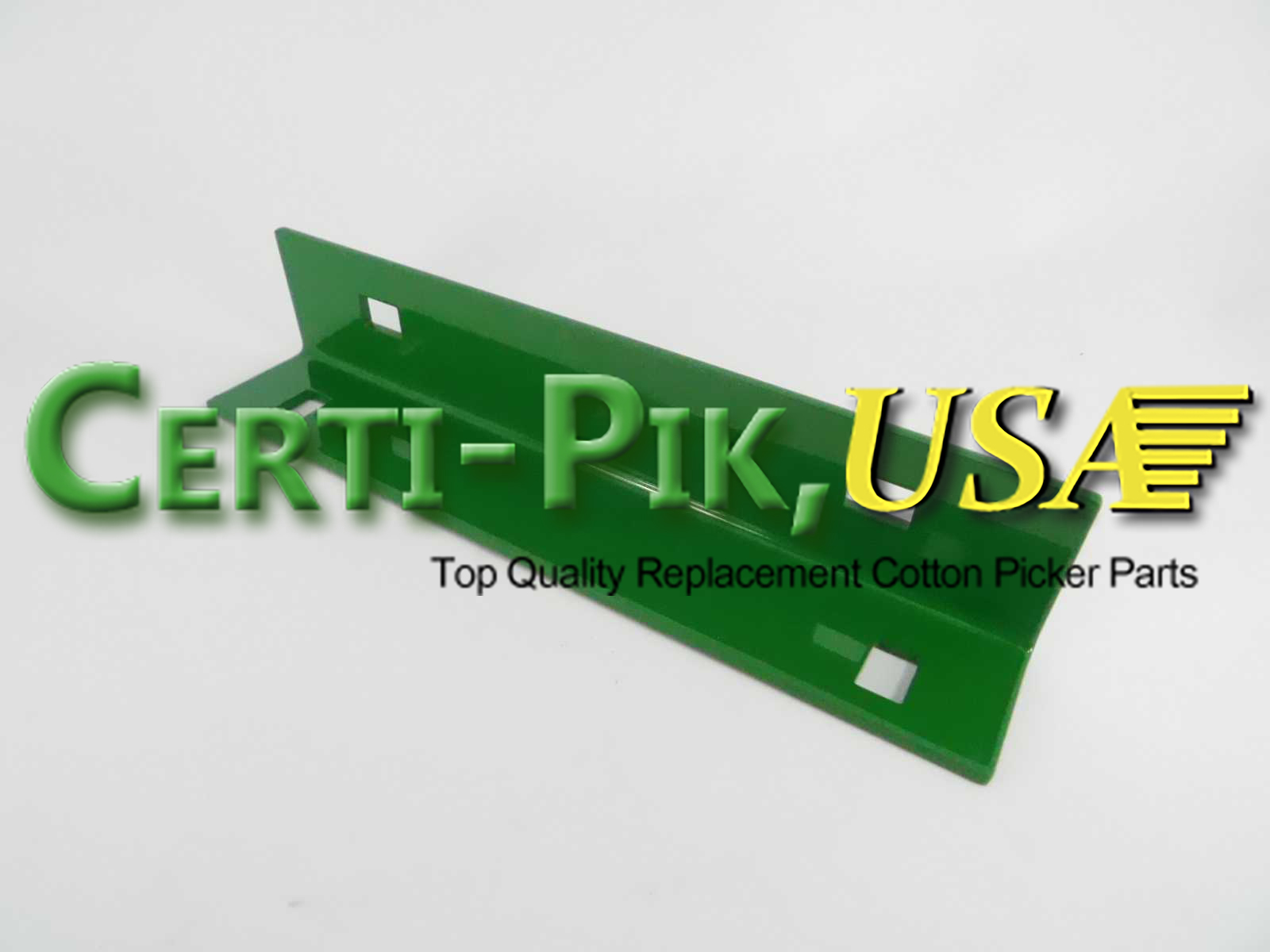 Description: ANGLE – USED FOR MOUNTING SHIM

OEM Part: N114702

Section: Air System

John Deere 2 Row Fan Assembly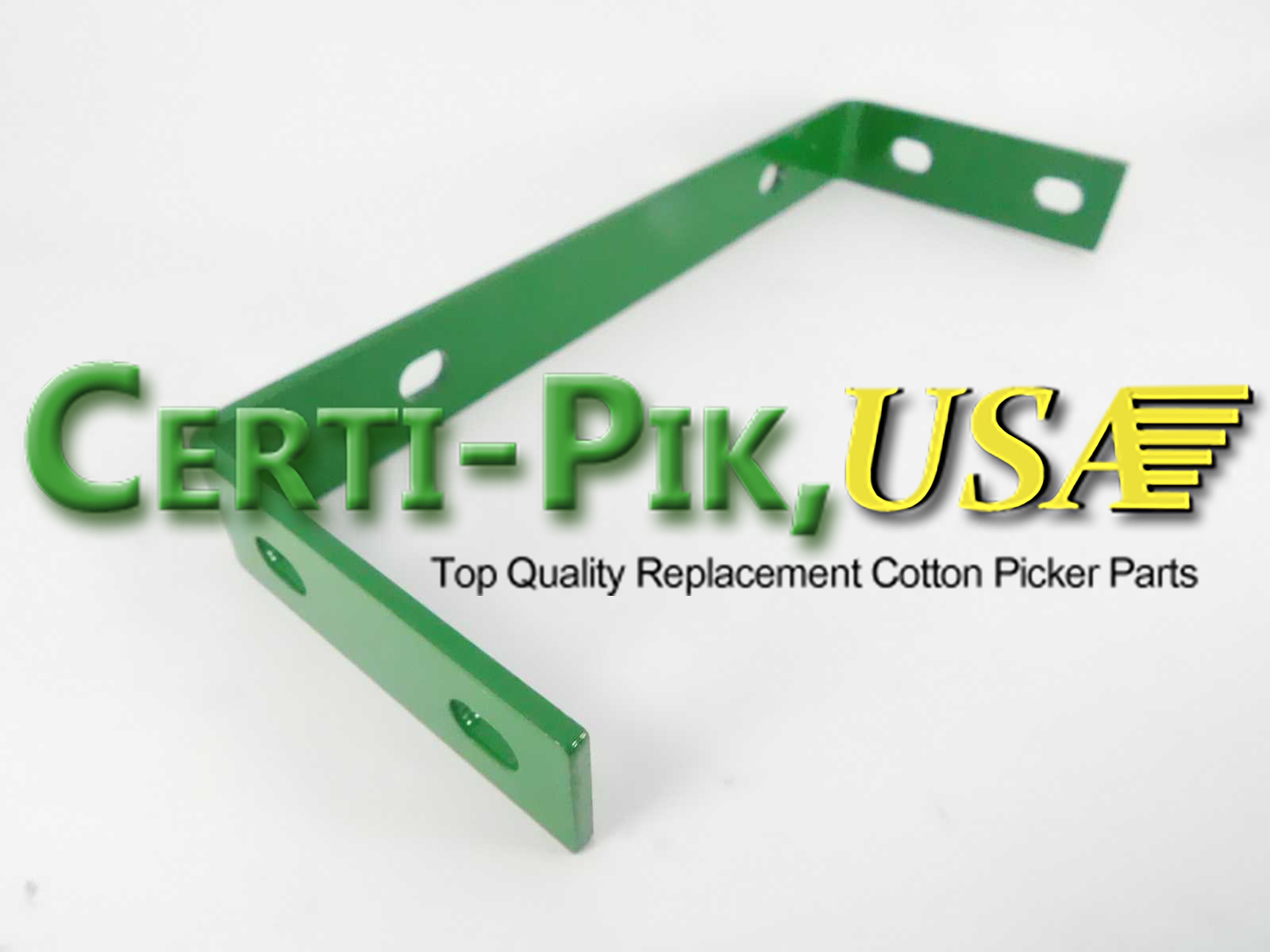 Description: CHANNEL – OUTLET SUPPORT CHANNEL

OEM Part: N114700

Section: Air System

John Deere 2 Row Fan Assembly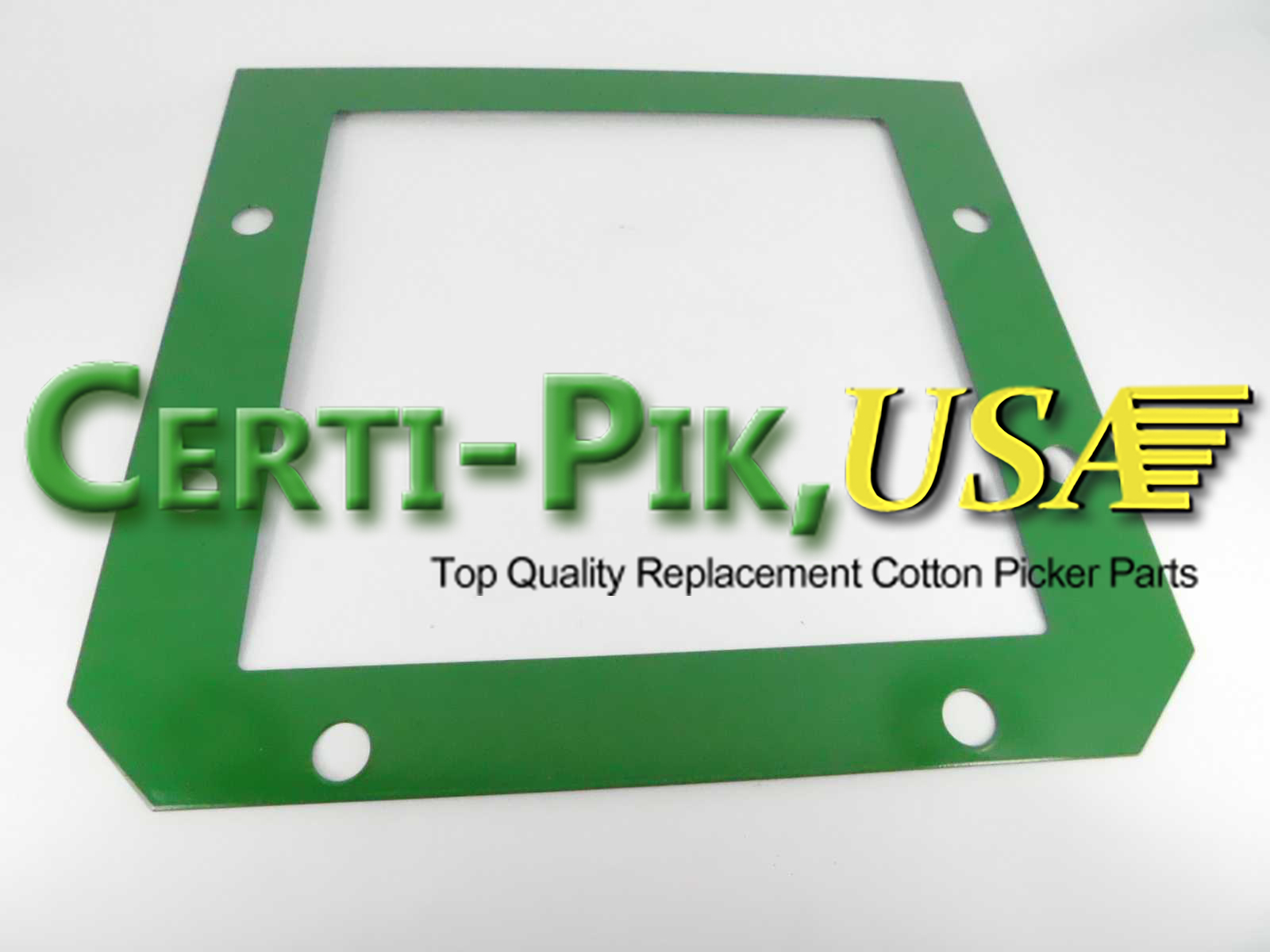 Description: SHIM – SHIM USED ON FAN OUTLET

OEM Part: N118257

Section: Air System

John Deere 2 Row Fan Assembly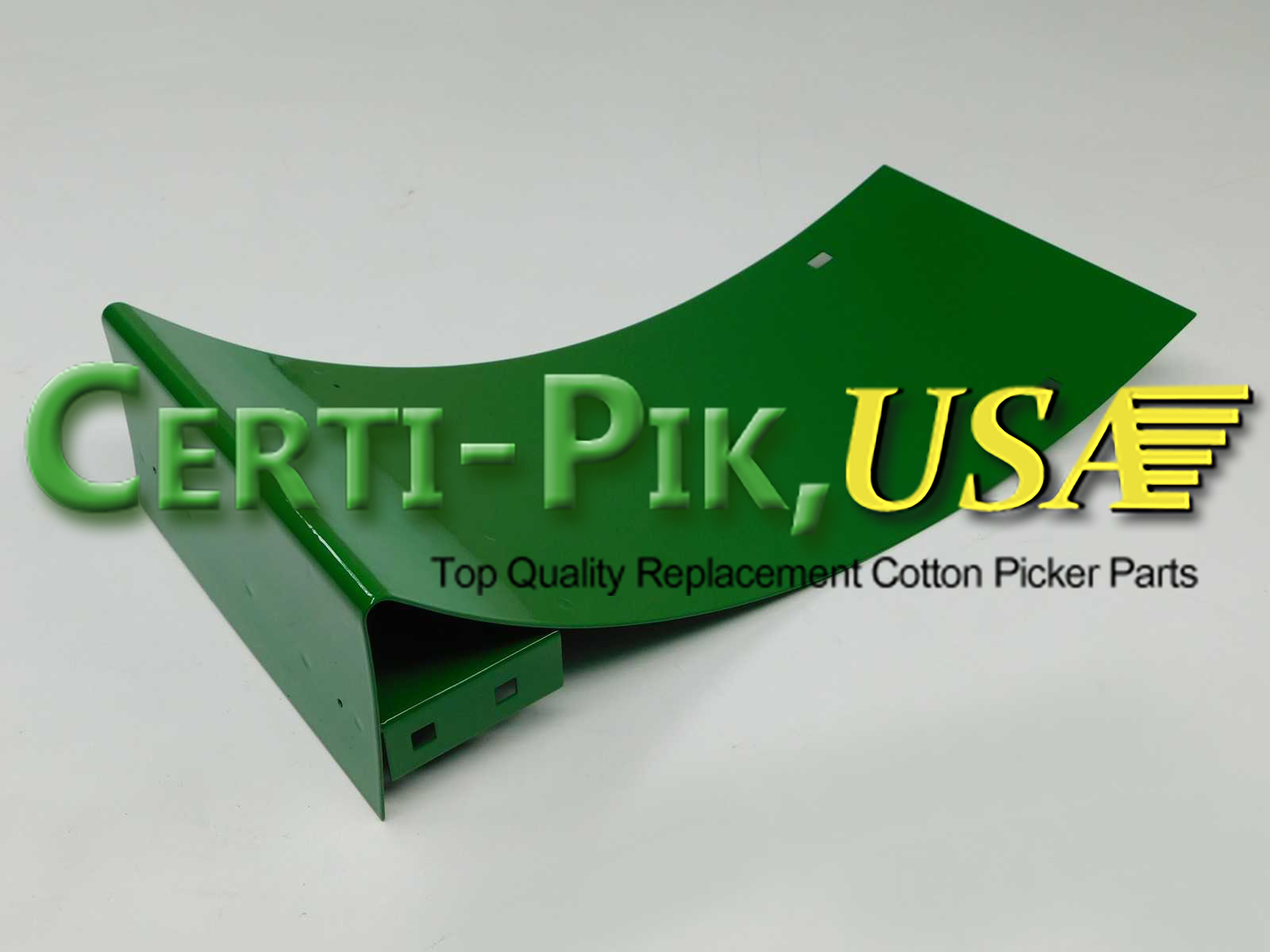 Description: UNDER SHROUD – BOTTOM HOUSING CUTOFF, INCLUDES FOAM #AT35920

OEM Part: AN113793

Section: Air System

John Deere 2 Row Fan Assembly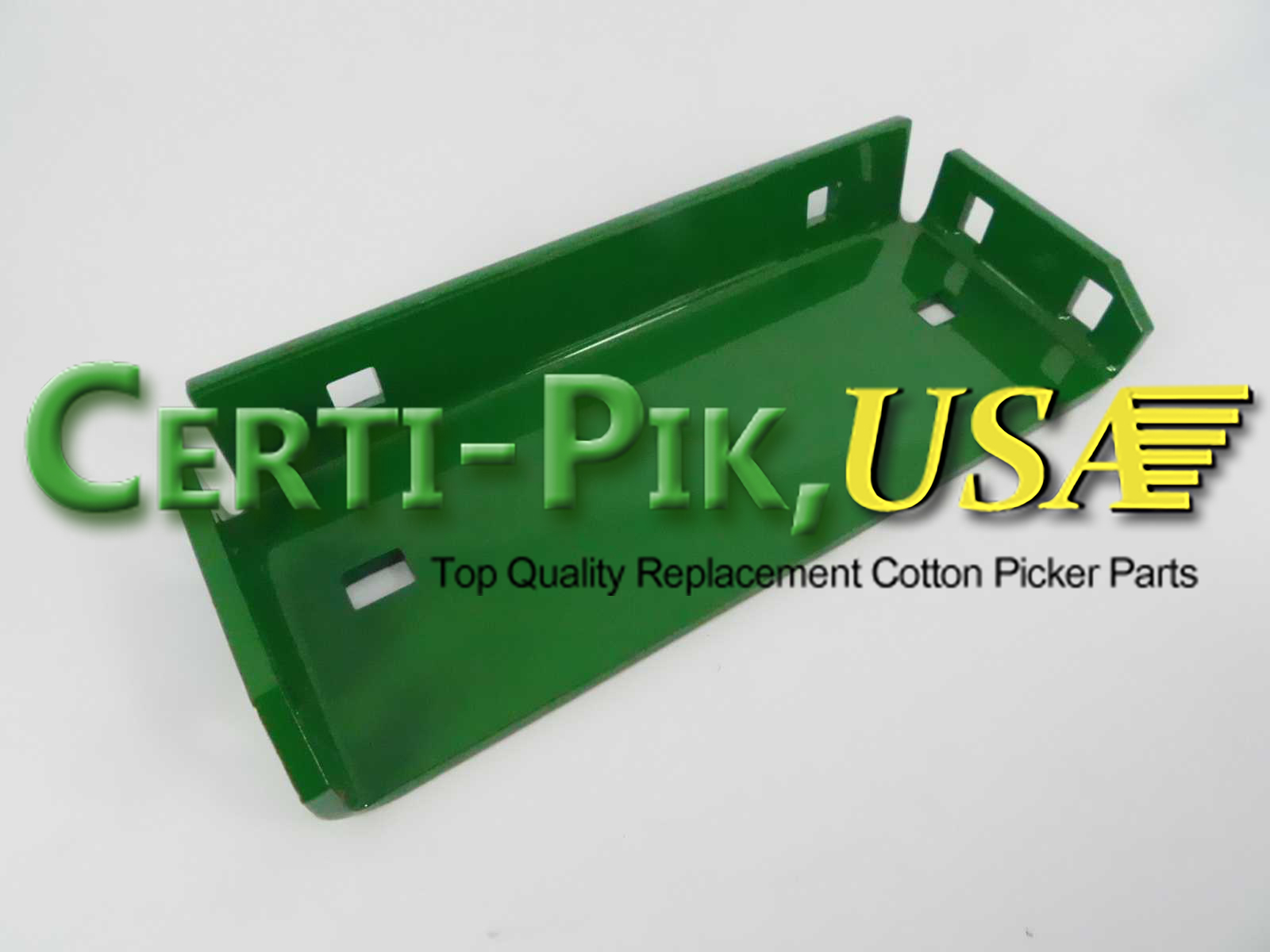 Description: TENSION BRKT

OEM Part: N114701

Section: Air System

John Deere 2 Row Fan Assembly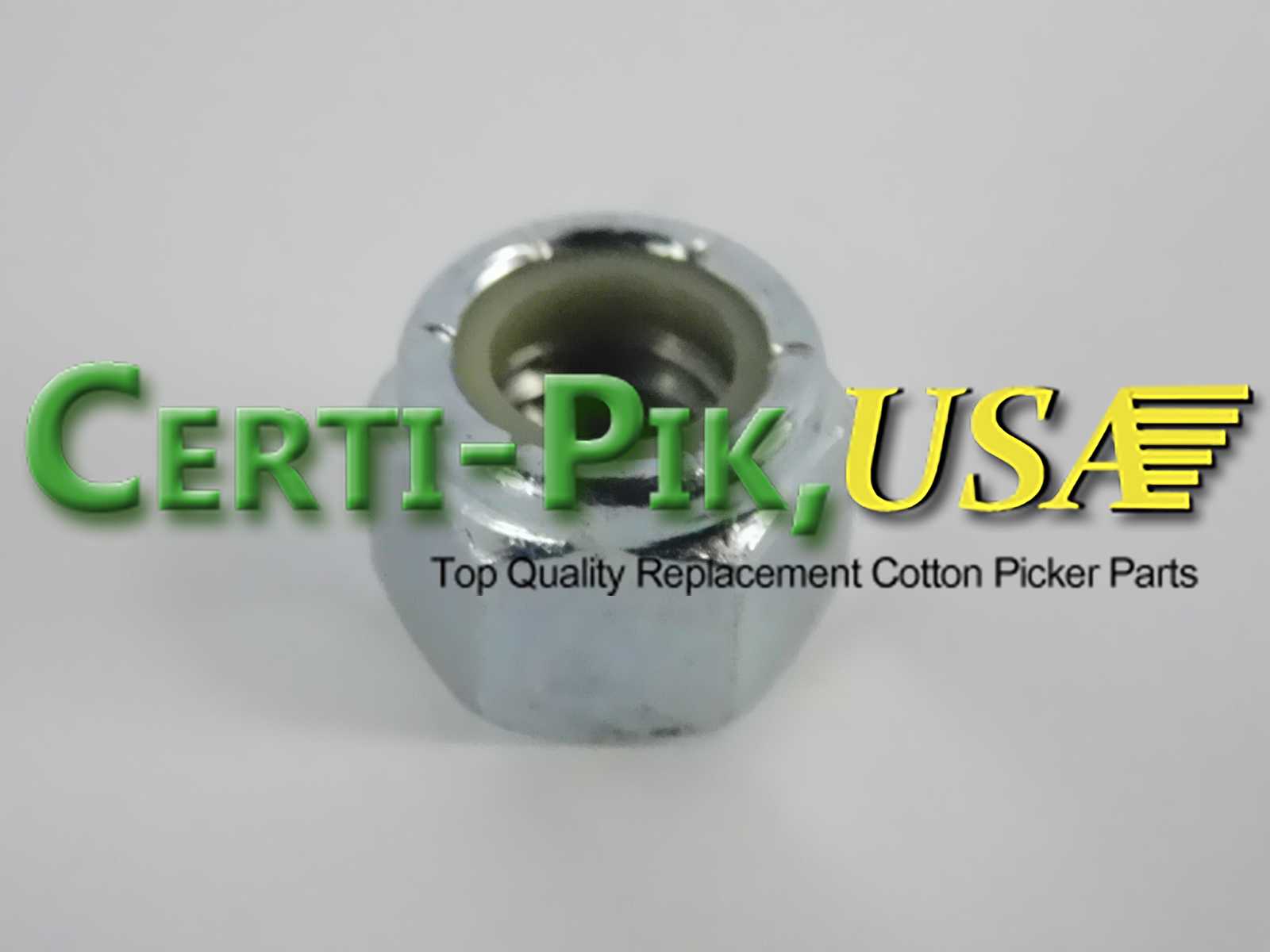 Description: NUT – 3/8 – NYLON LOCK

OEM Part: T11234

Section: Air System

John Deere 2 Row Fan Assembly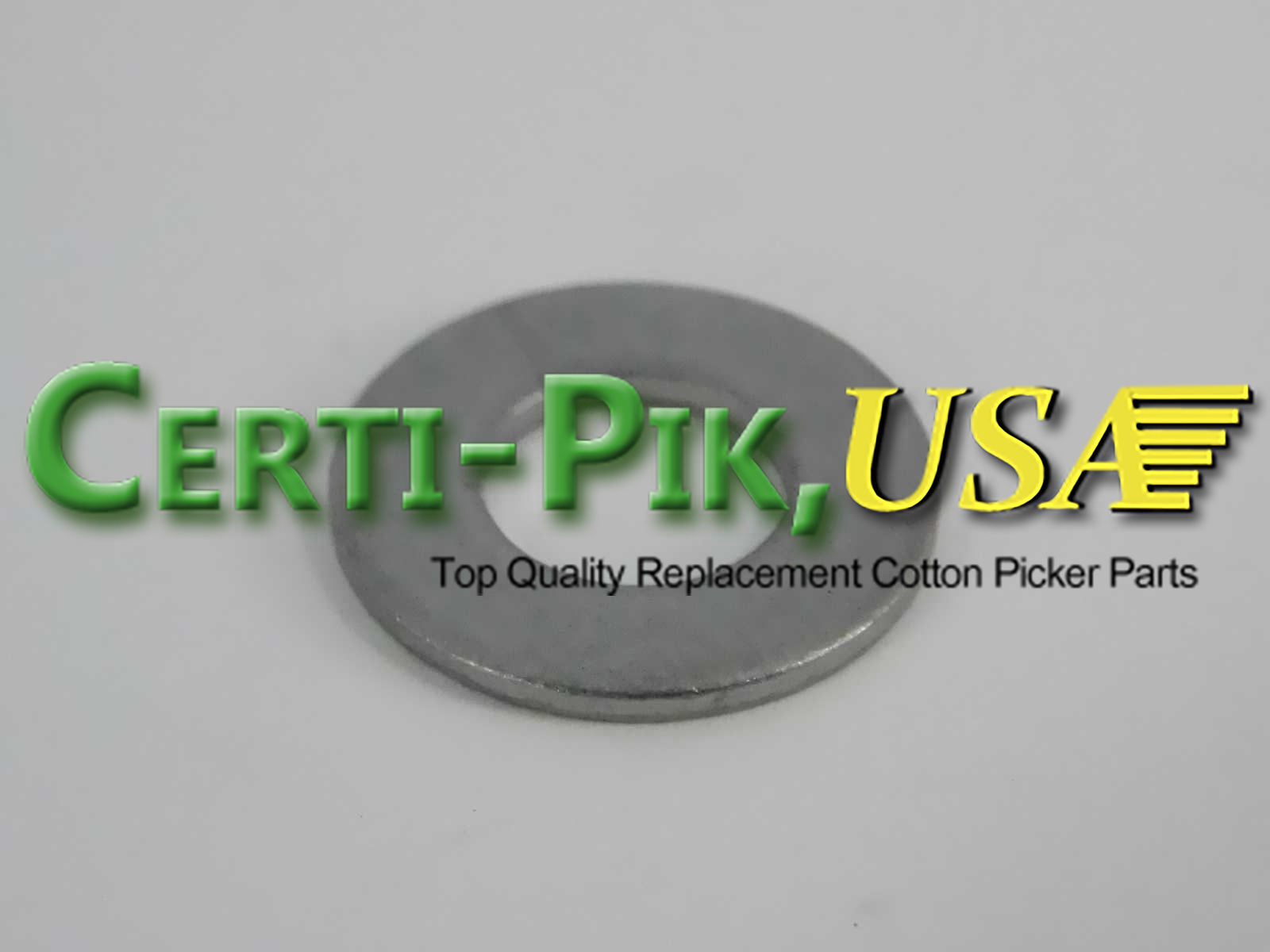 Description: WASHER – .406 X .810 X .060″

OEM Part: 24H1305

Section: Air System

John Deere 2 Row Fan Assembly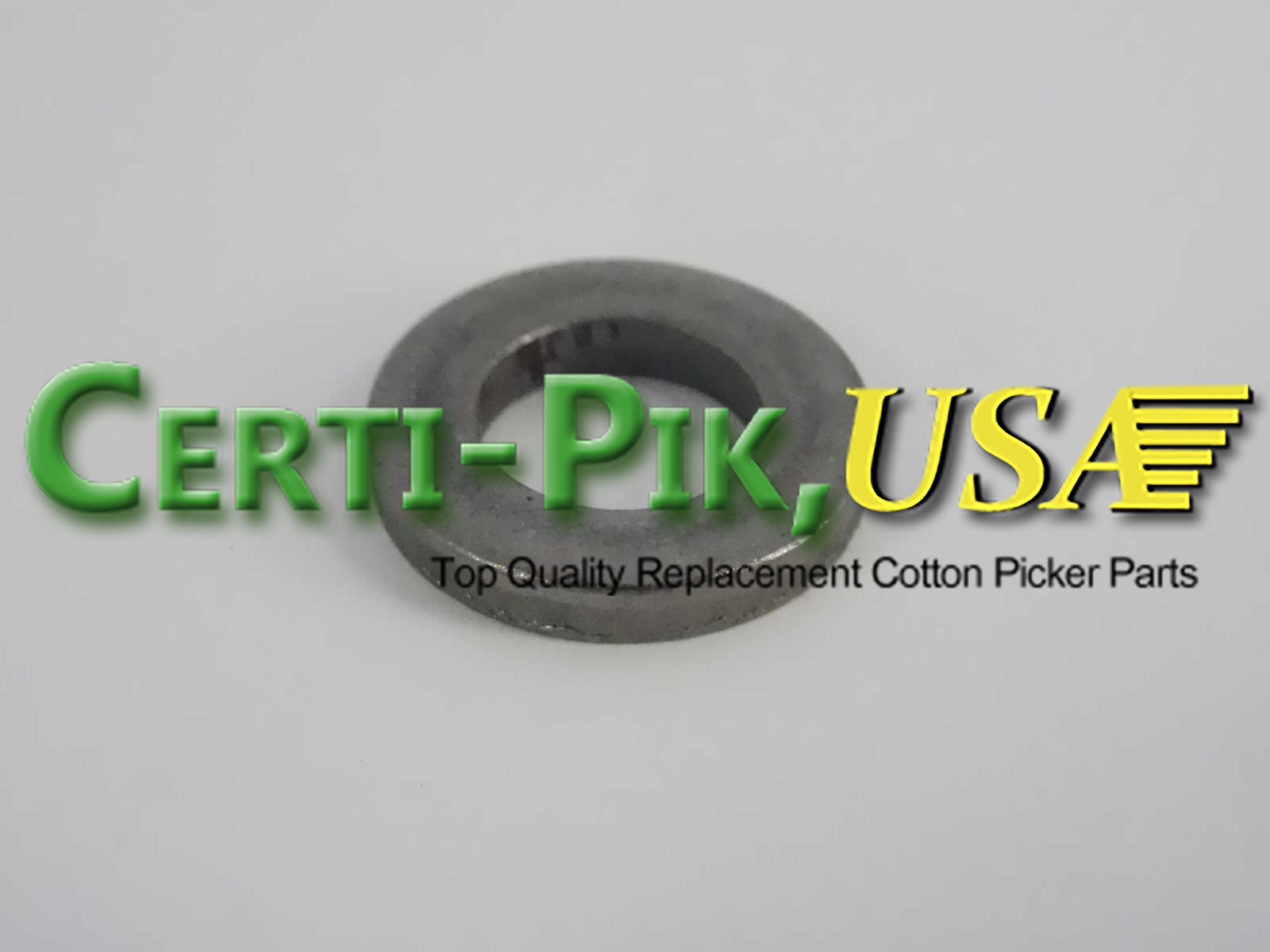 Description: WASHER – .406 X .718 X .120″

OEM Part: 24H1304

Section: Air System

John Deere 2 Row Fan Assembly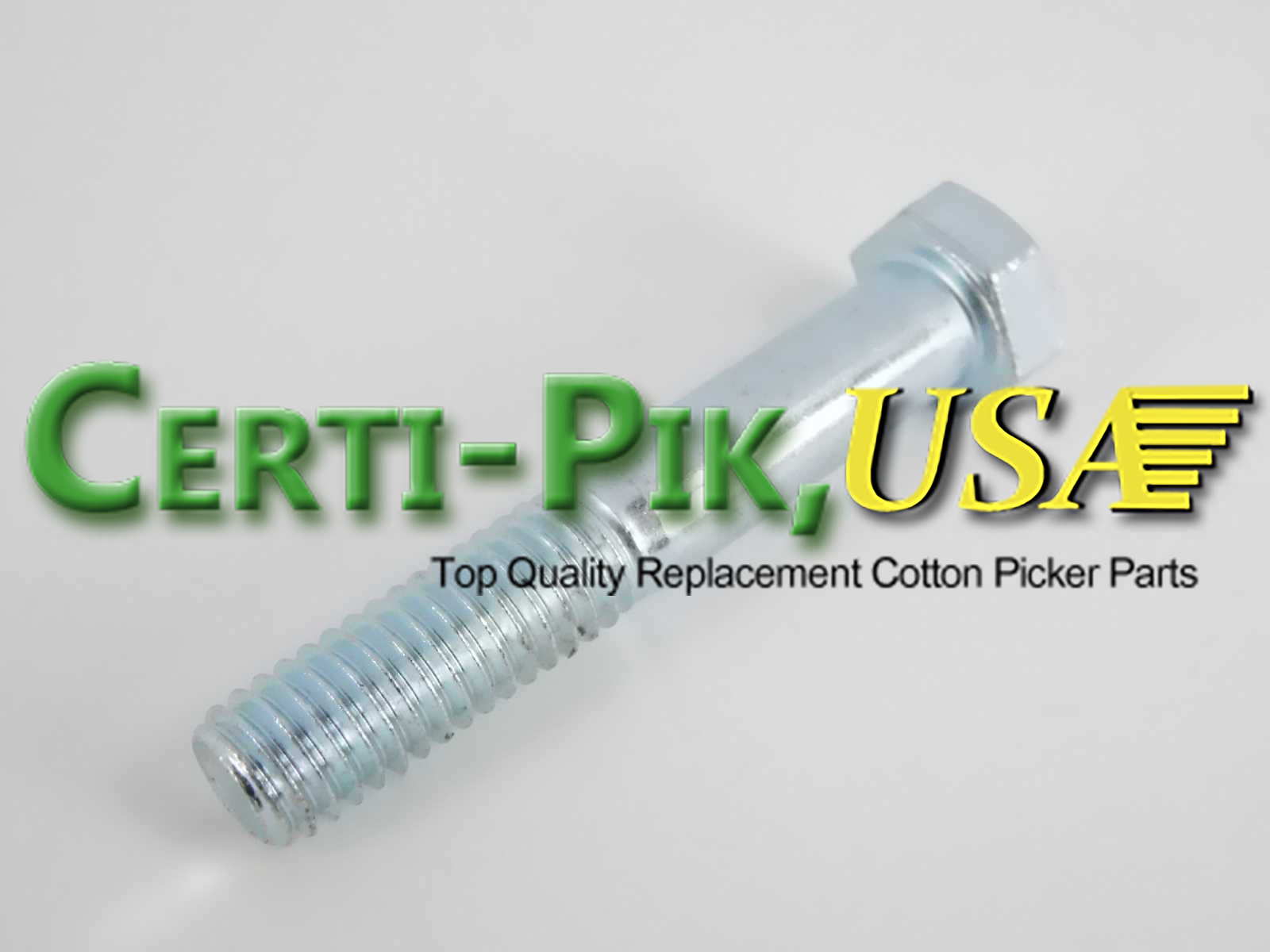 Description: BOLT – 3/8 X 2-1/4″ HEX HEAD

OEM Part: 19H1726

Section: Air System

John Deere 2 Row Fan Assembly
Description: BOLT – 5/16 X 3/4″ CARRIAGE

OEM Part: 03H1540

Section: Air System

John Deere 2 Row Fan Assembly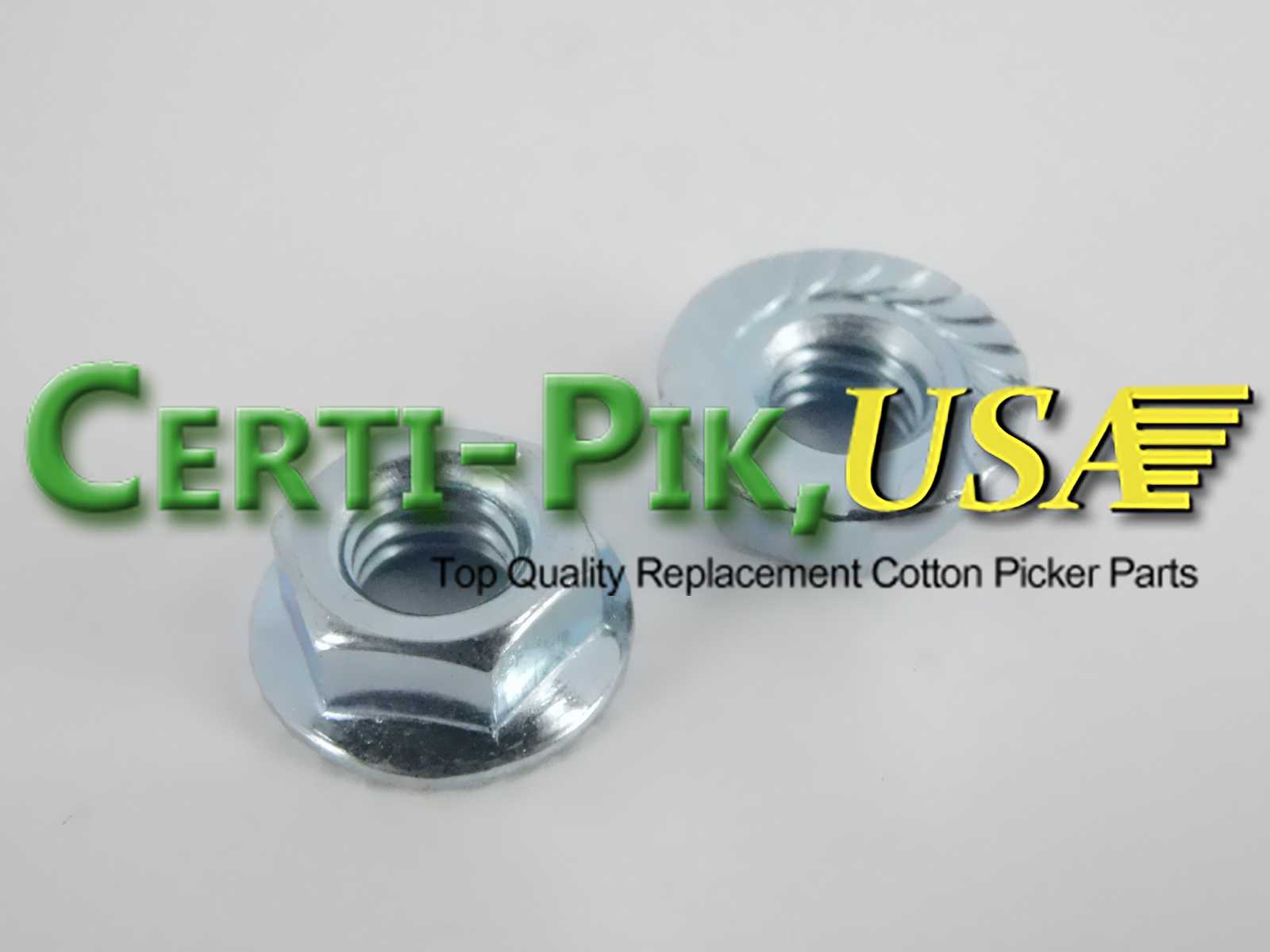 Description: NUT – 5/16 – SERR HEX FLANGE

OEM Part: N10213

Section: Air System

John Deere 2 Row Fan Assembly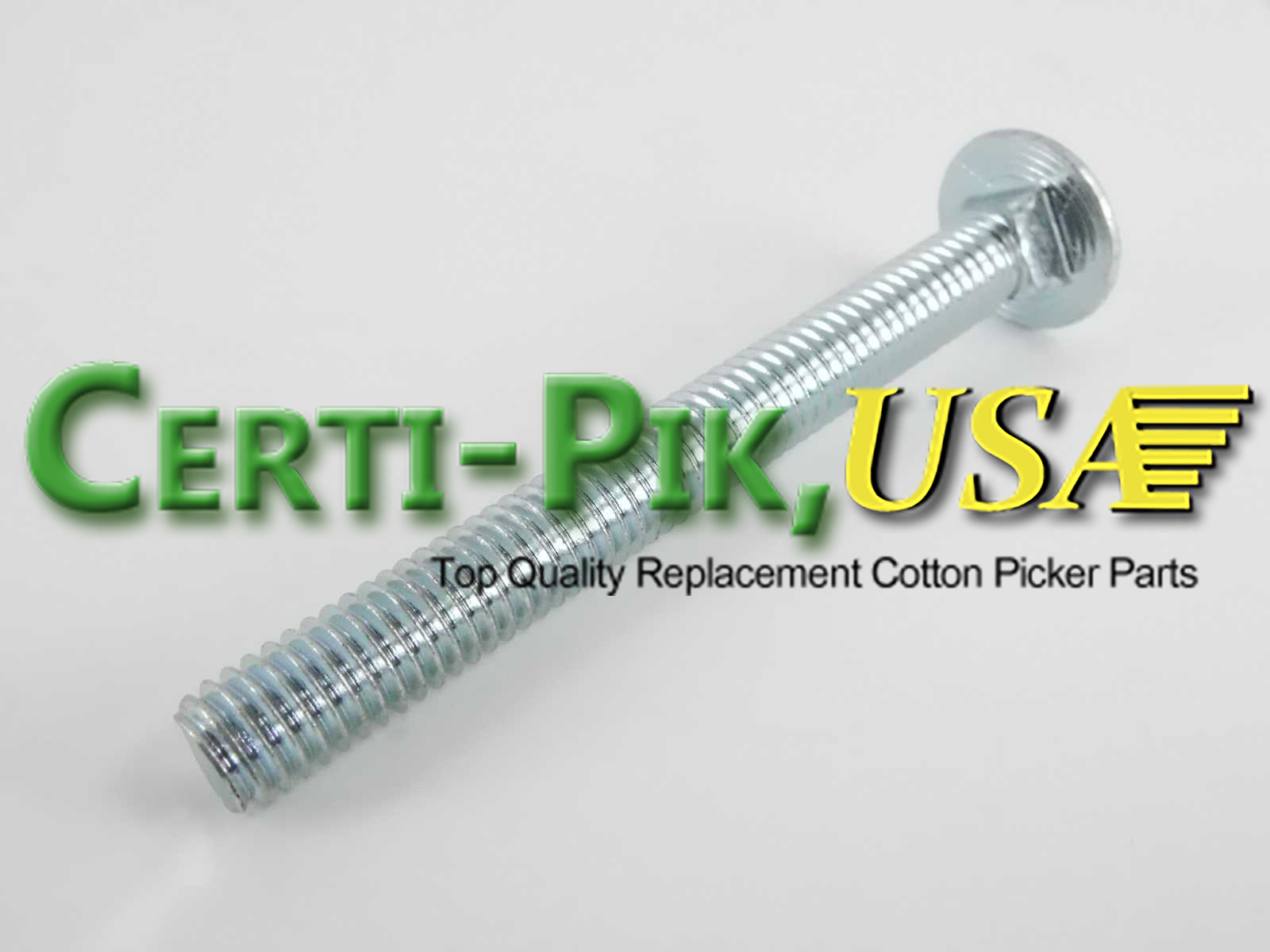 Description: BOLT – 3/8 X 3″ CARRIAGE

OEM Part: 03H1565

Section: Air System

John Deere 2 Row Fan Assembly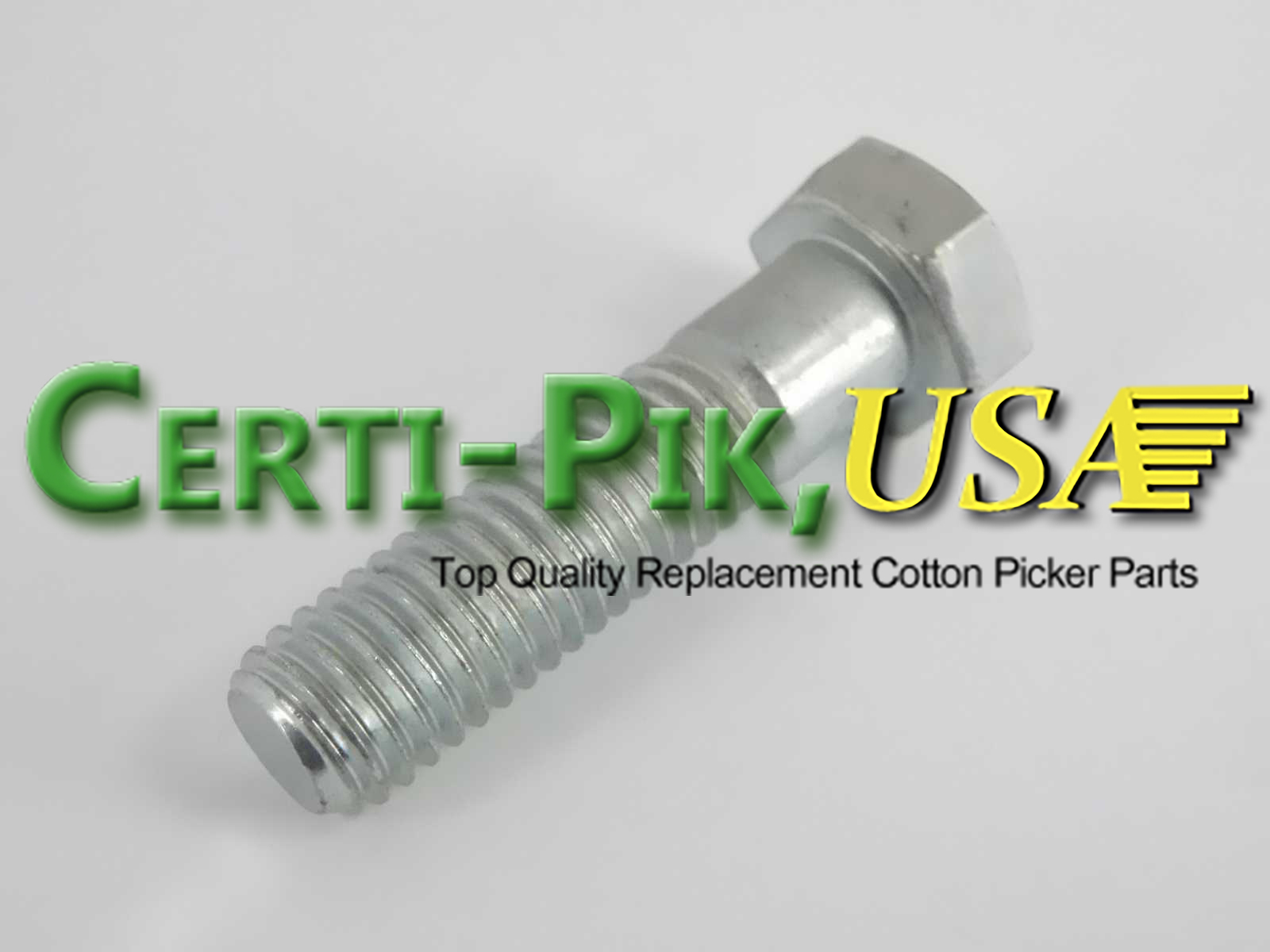 Description: BOLT – 1/2 X 2″ HEX HEAD

OEM Part: 19H1831

Section: Air System

John Deere 2 Row Fan Assembly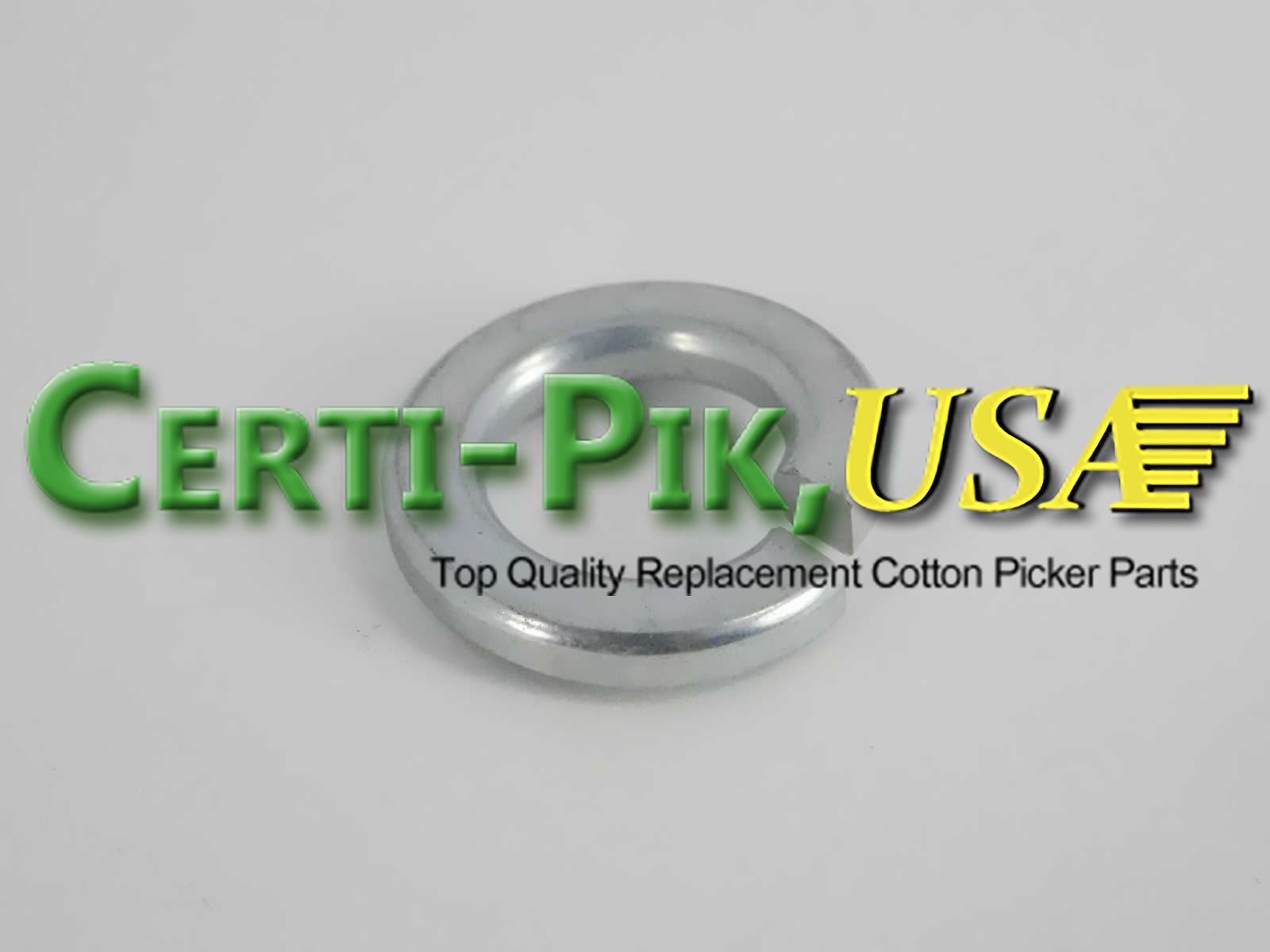 Description: WASHER – 1/2″ LOCK

OEM Part: 12H301

Section: Air System

John Deere 2 Row Fan Assembly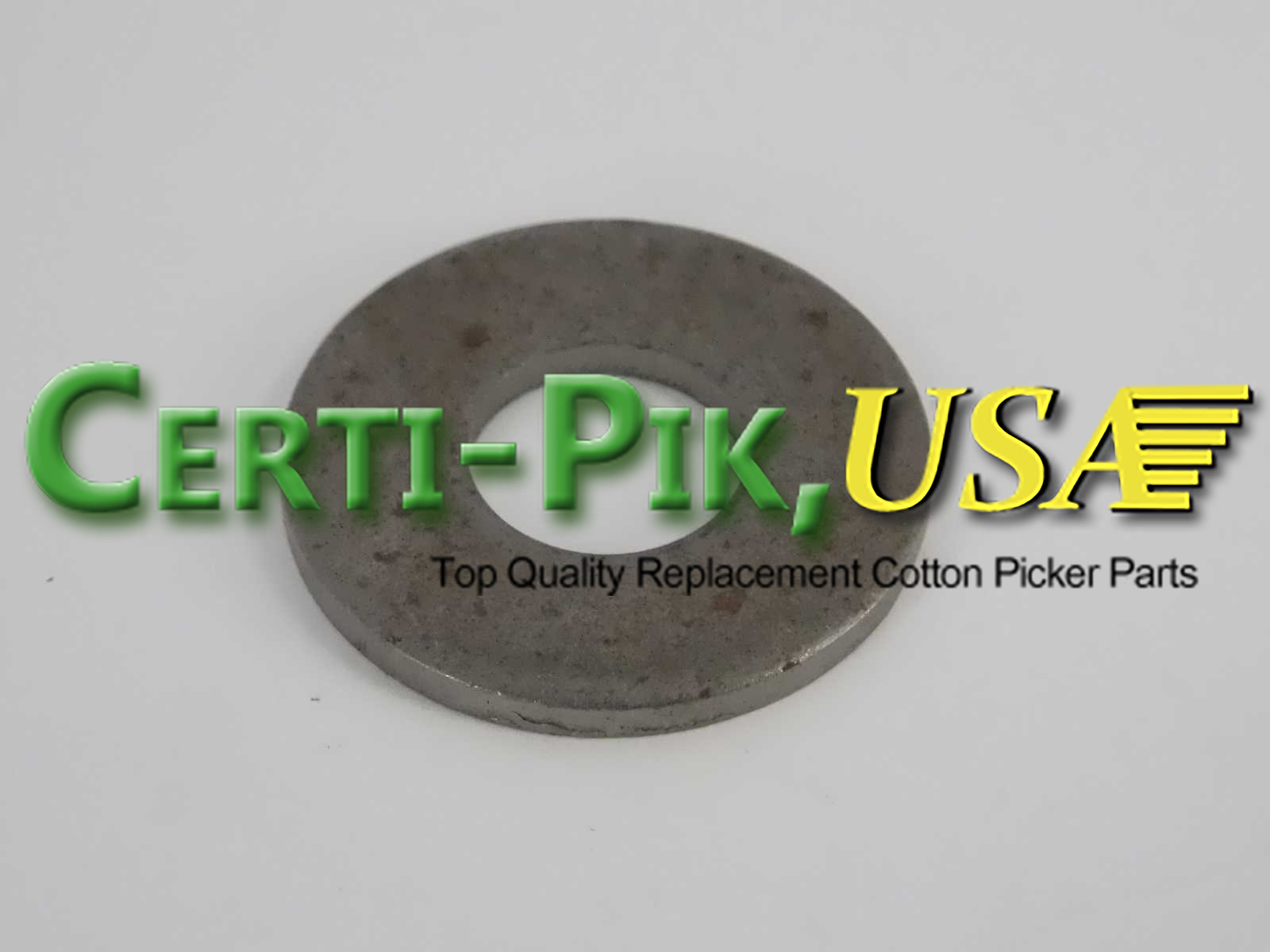 Description: WASHER – 17/32 X 1-1/8 X .105″

OEM Part: 24H1254

Section: Air System

John Deere 2 Row Fan Assembly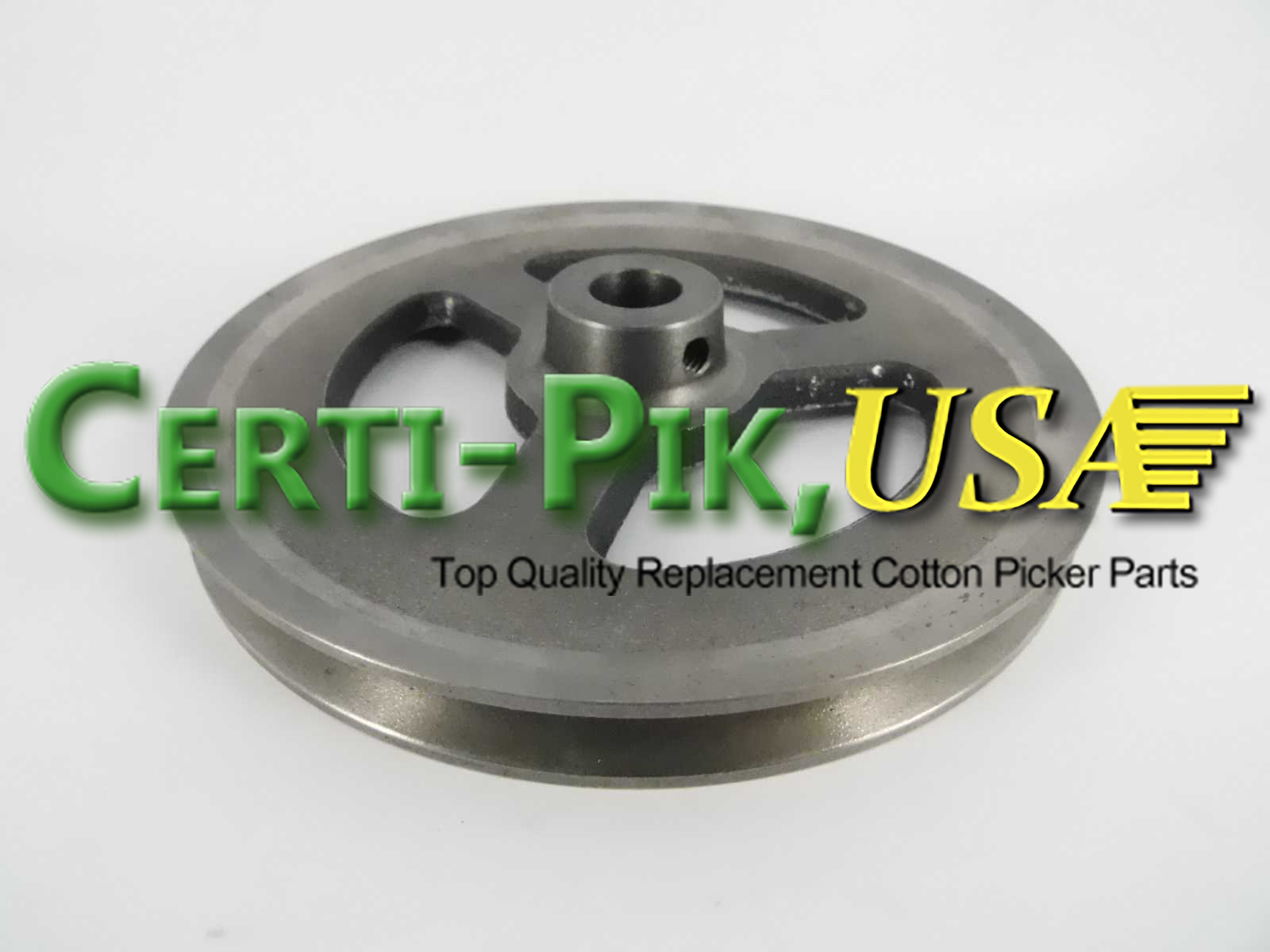 Description: SHEAVE – WATER PULLEY (9900-9996)

OEM Part: N190049

Section: Air System

John Deere 2 Row Fan Assembly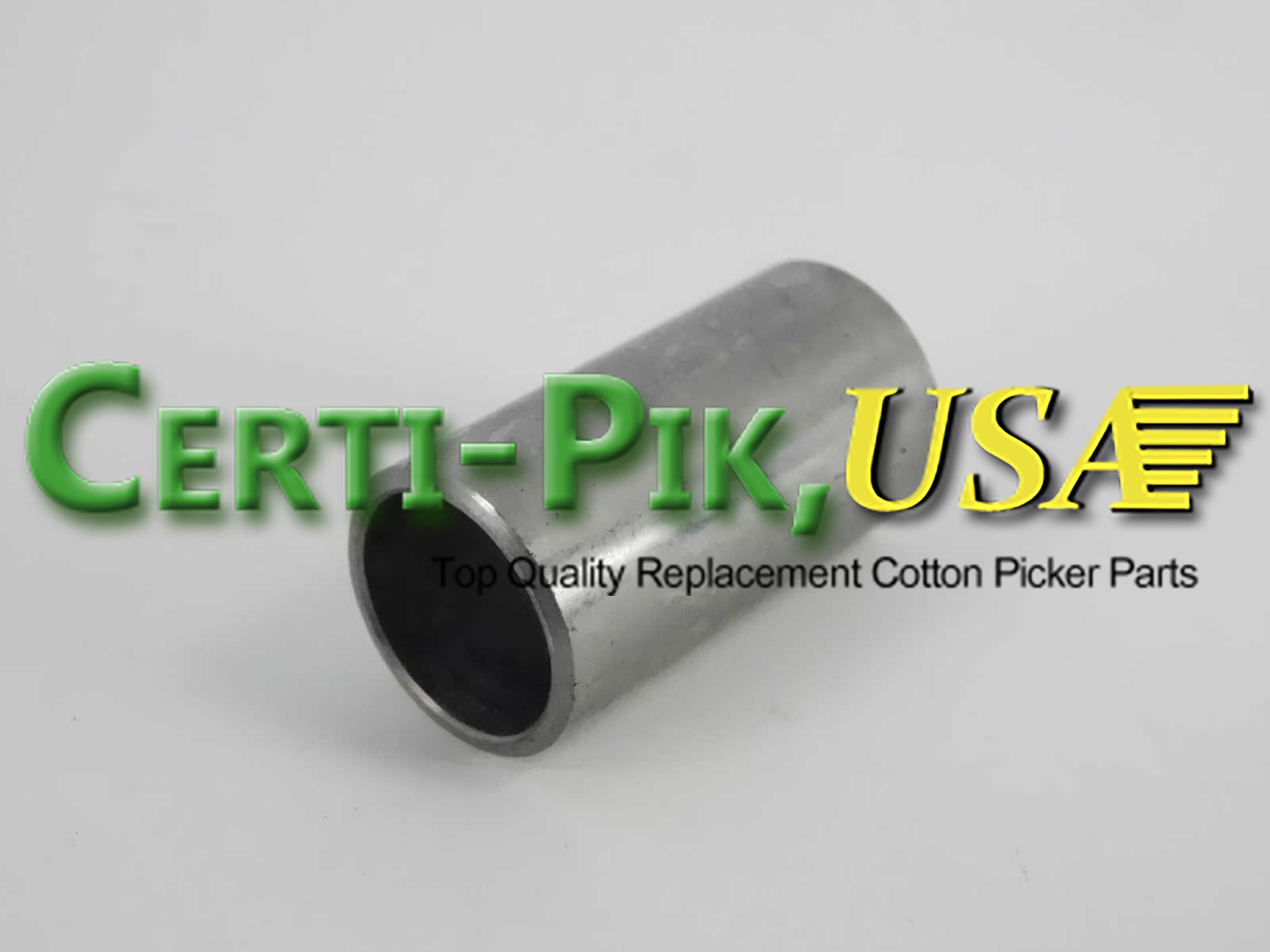 Description: BUSHING – WATER PULLEY

OEM Part: N196112

Section: Air System

John Deere 2 Row Fan Assembly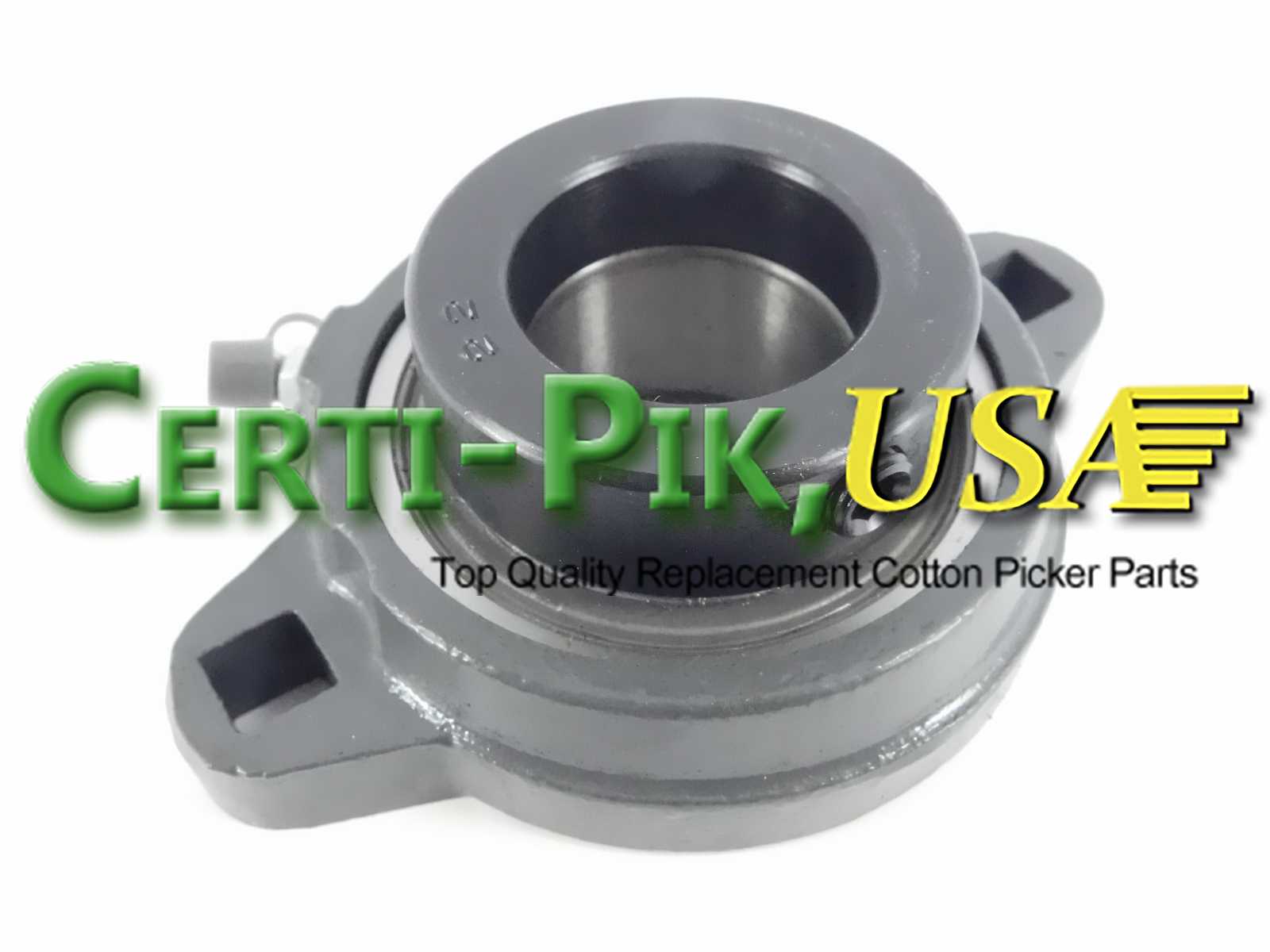 Description: 1-3/8 BRG ASSY, INCLUDES HOUSING AND LOCKING COLLAR

OEM Part: AN114202

Section: Air System

John Deere 2 Row Fan Assembly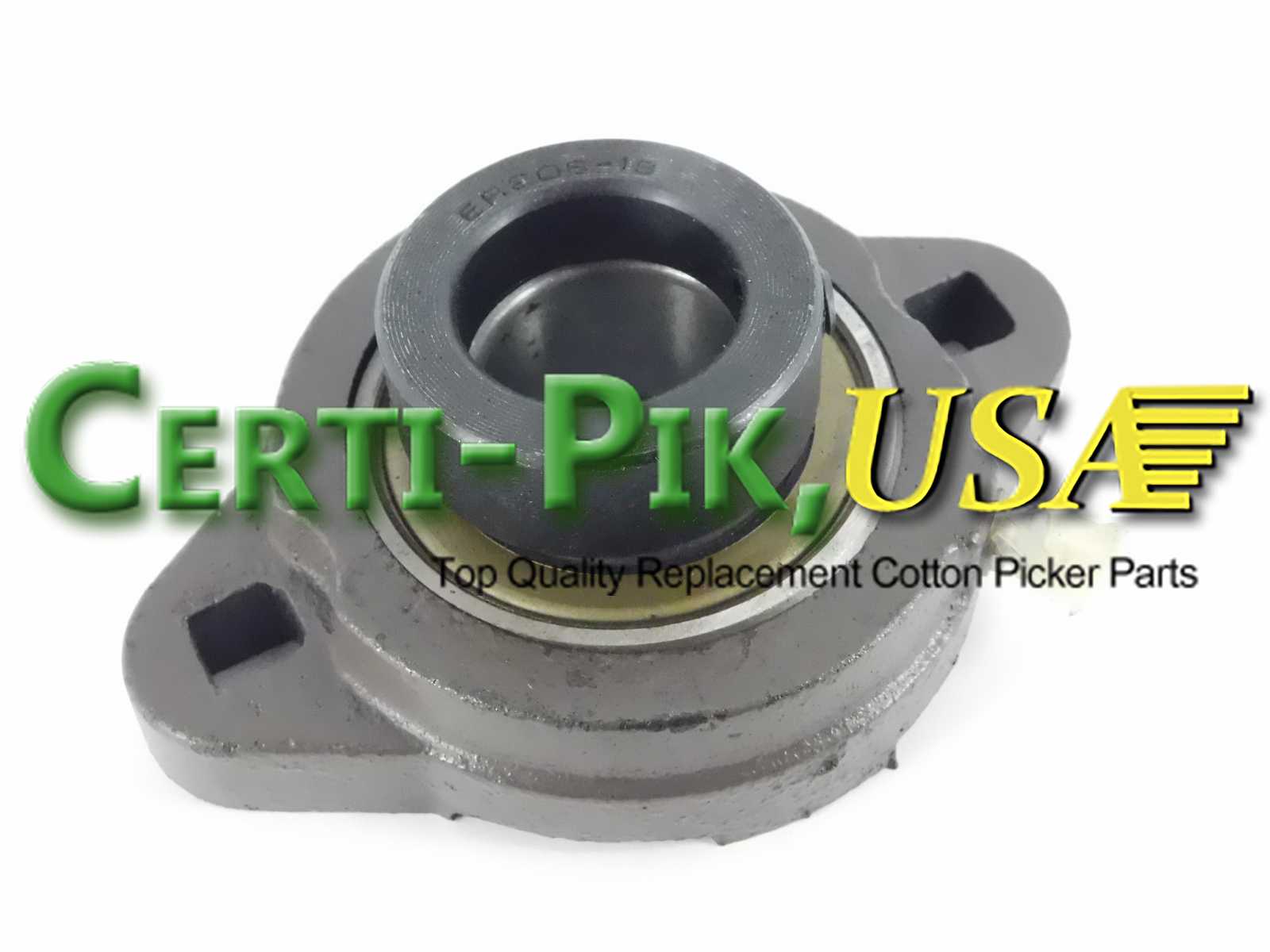 Description: 1-1/8 BRG ASSY – INCLUDES HOUSING AND LOCKING COLLAR

OEM Part: AN112851

Section: Air System

John Deere 2 Row Fan Assembly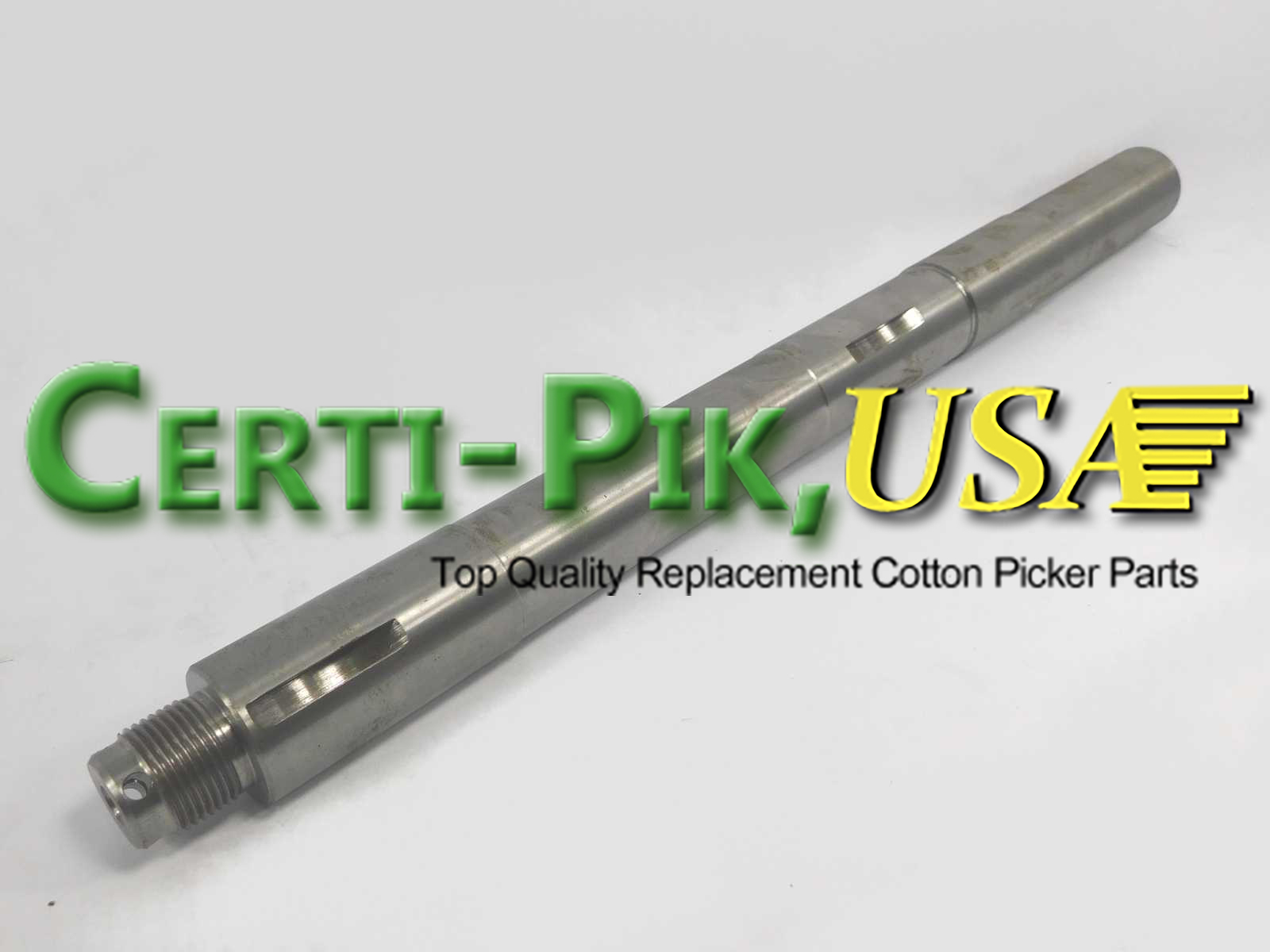 Description: SHAFT – 1-3/8 X 17.875 BLOWER SHAFT

OEM Part: N196398

Section: Air System

John Deere 2 Row Fan Assembly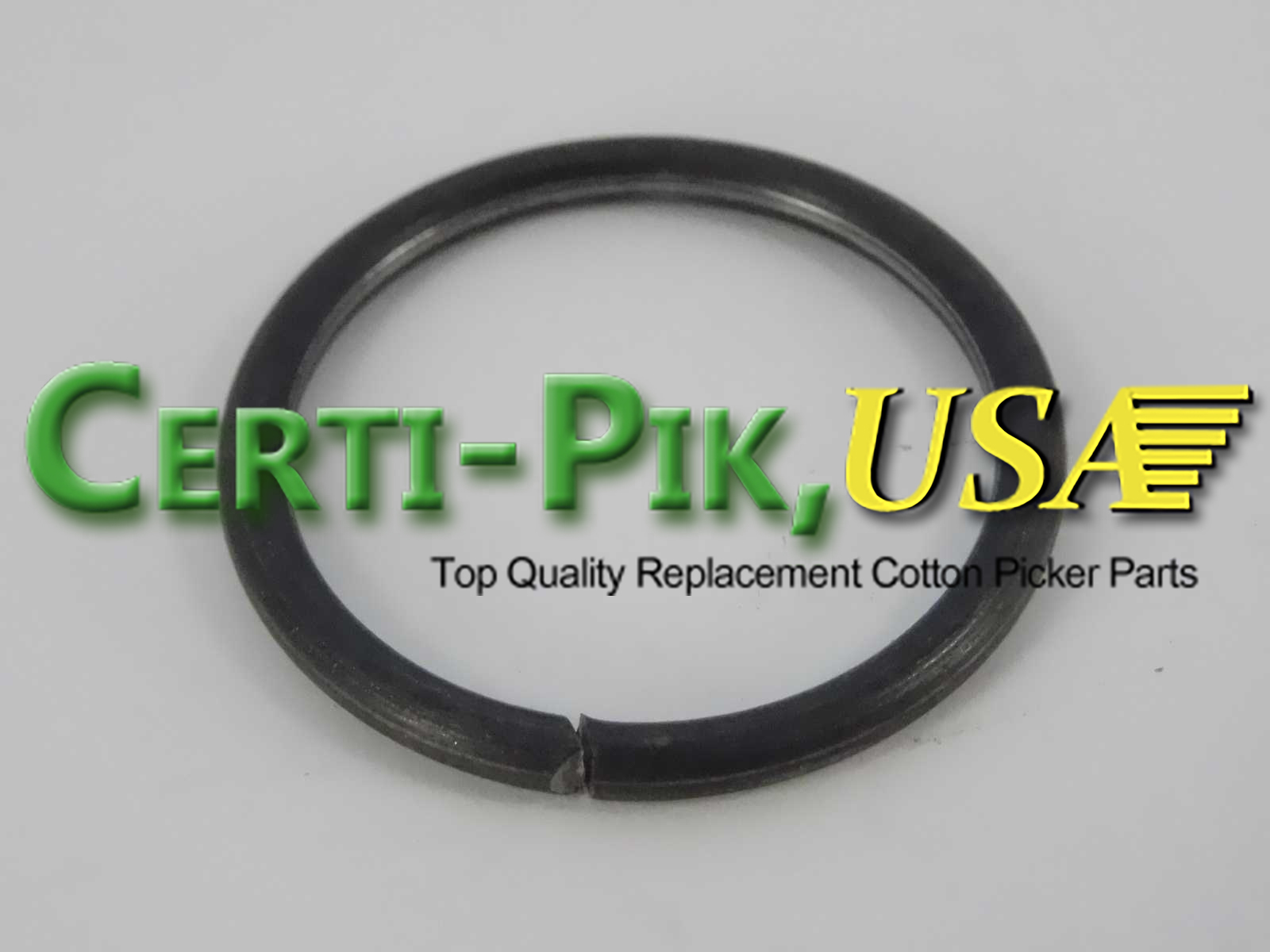 Description: SNAP RING

OEM Part: N196396

Section: Air System

John Deere 2 Row Fan Assembly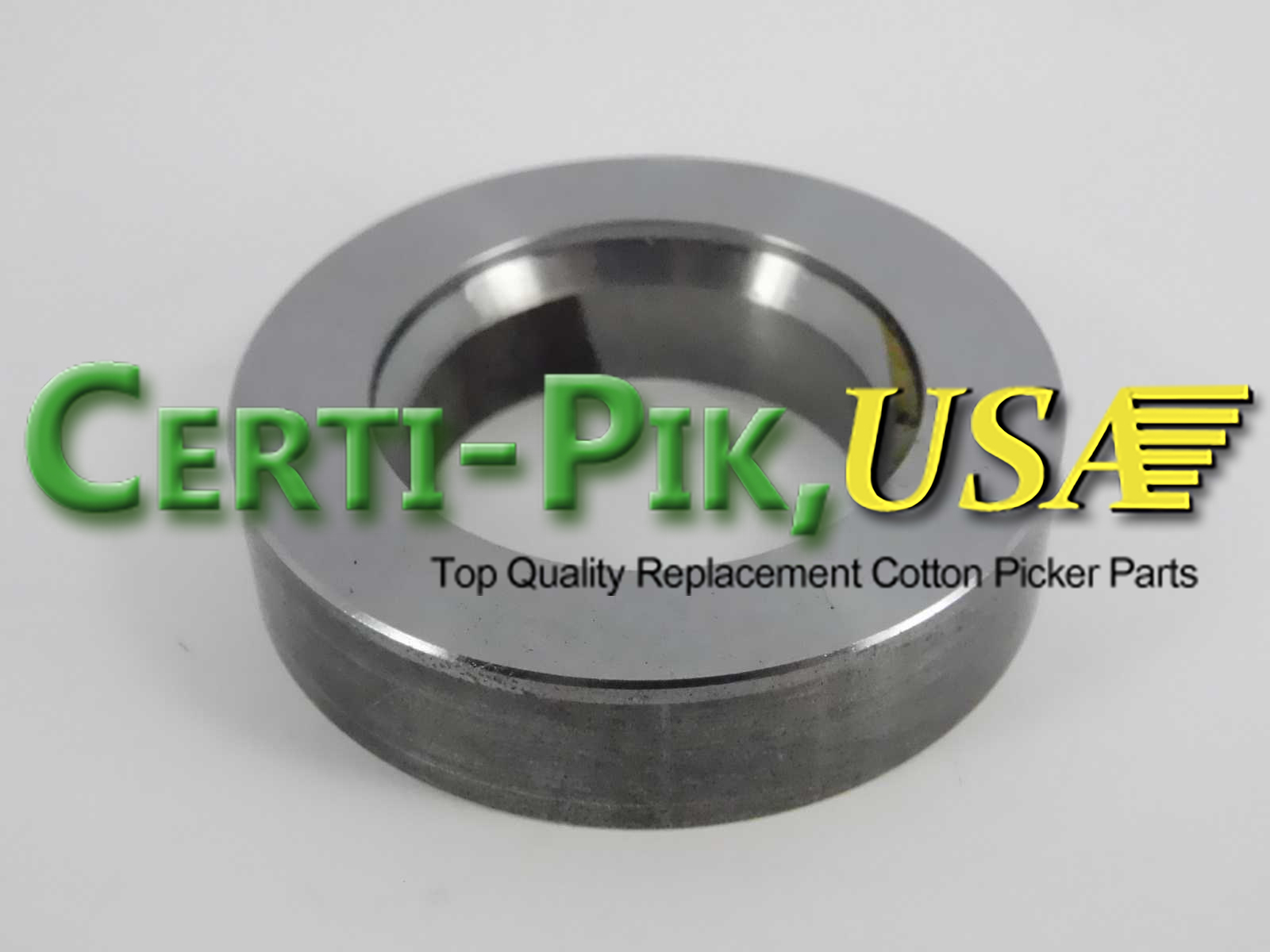 Description: STOP COLLAR

OEM Part: N196397

Section: Air System

John Deere 2 Row Fan Assembly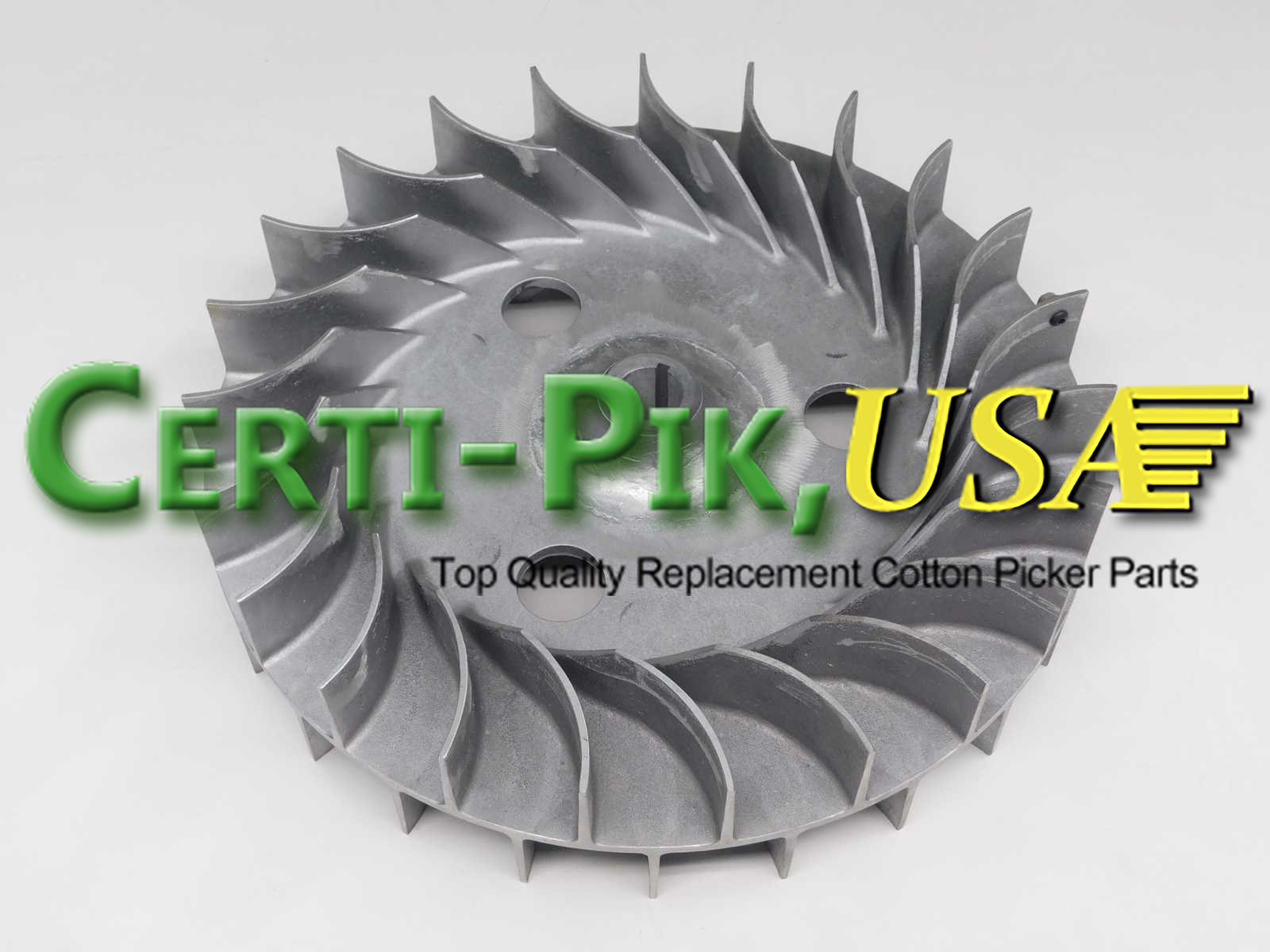 Description: FAN BLADE 2 ROW

OEM Part: N119769

Section: Air System

John Deere 2 Row Fan Assembly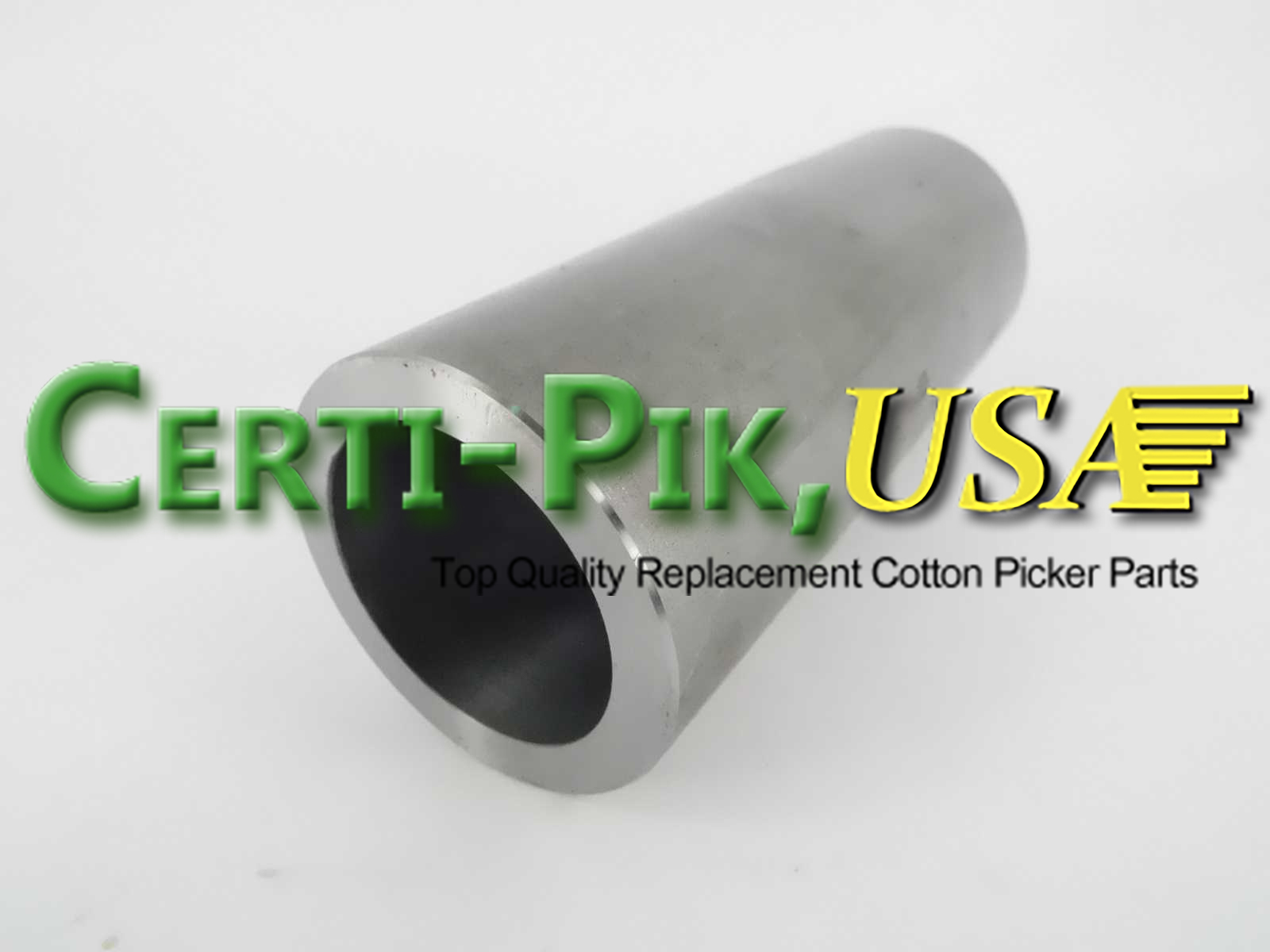 Description: SHAFT SPACER – 1.4 X 1.875 X 4.575

OEM Part: N119580

Section: Air System

John Deere 2 Row Fan Assembly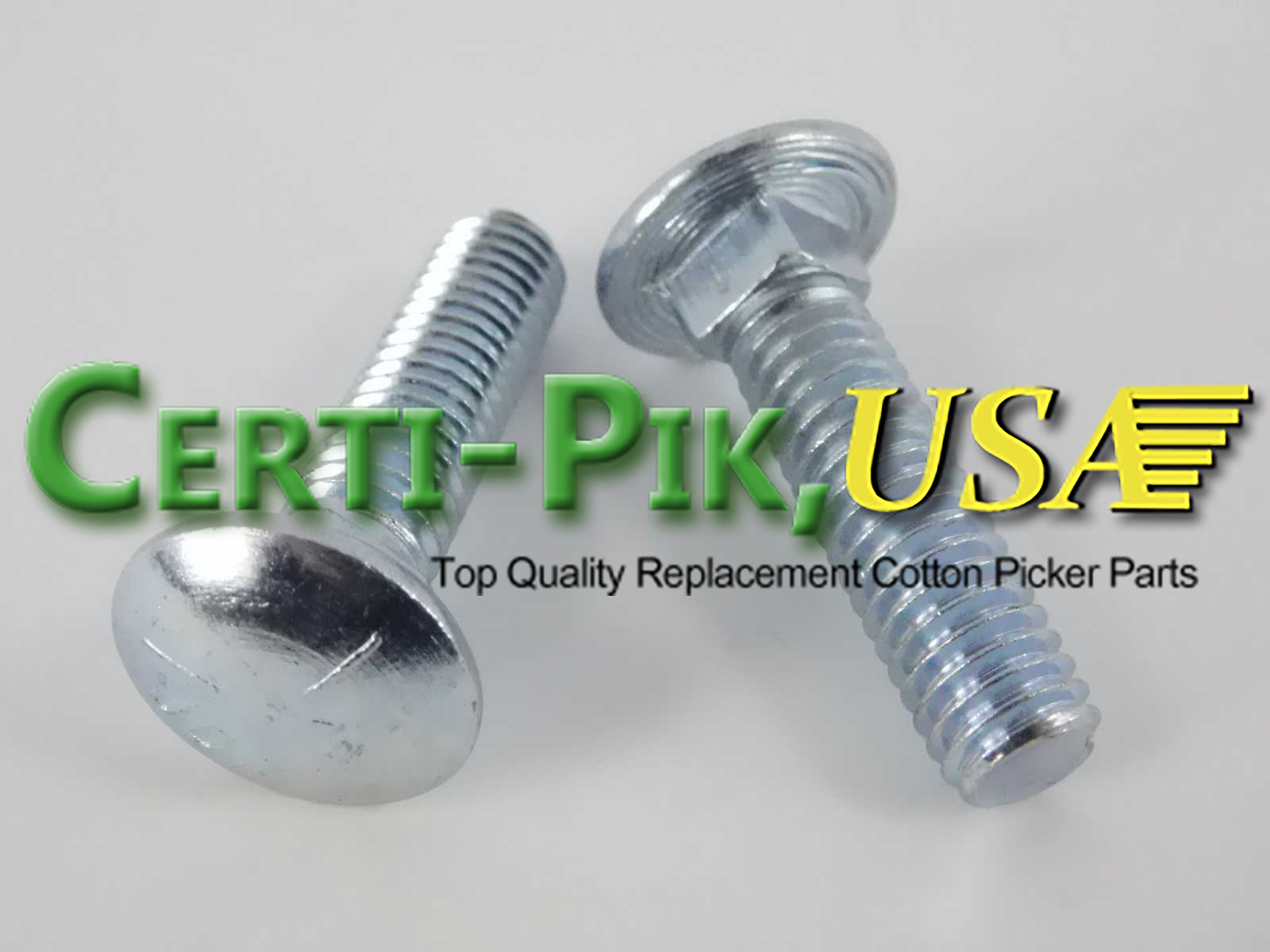 Description: BOLT – 3/8 X 1-1/2″ CARRIAGE

OEM Part: 03H1480

Section: Air System

John Deere 2 Row Fan Assembly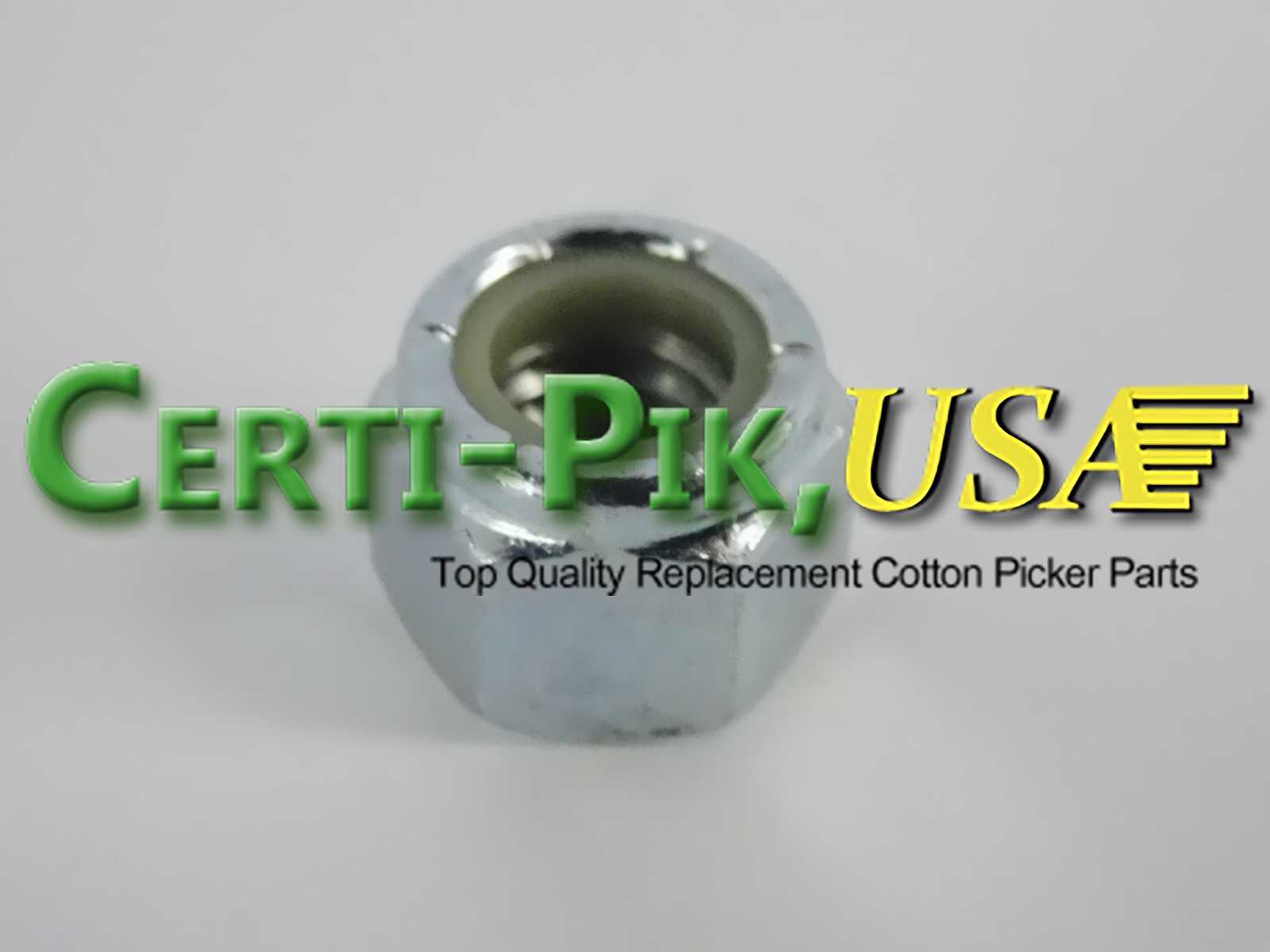 Description: NUT – 3/8 – NYLON LOCK

OEM Part: T11234

Section: Air System

John Deere 2 Row Fan Assembly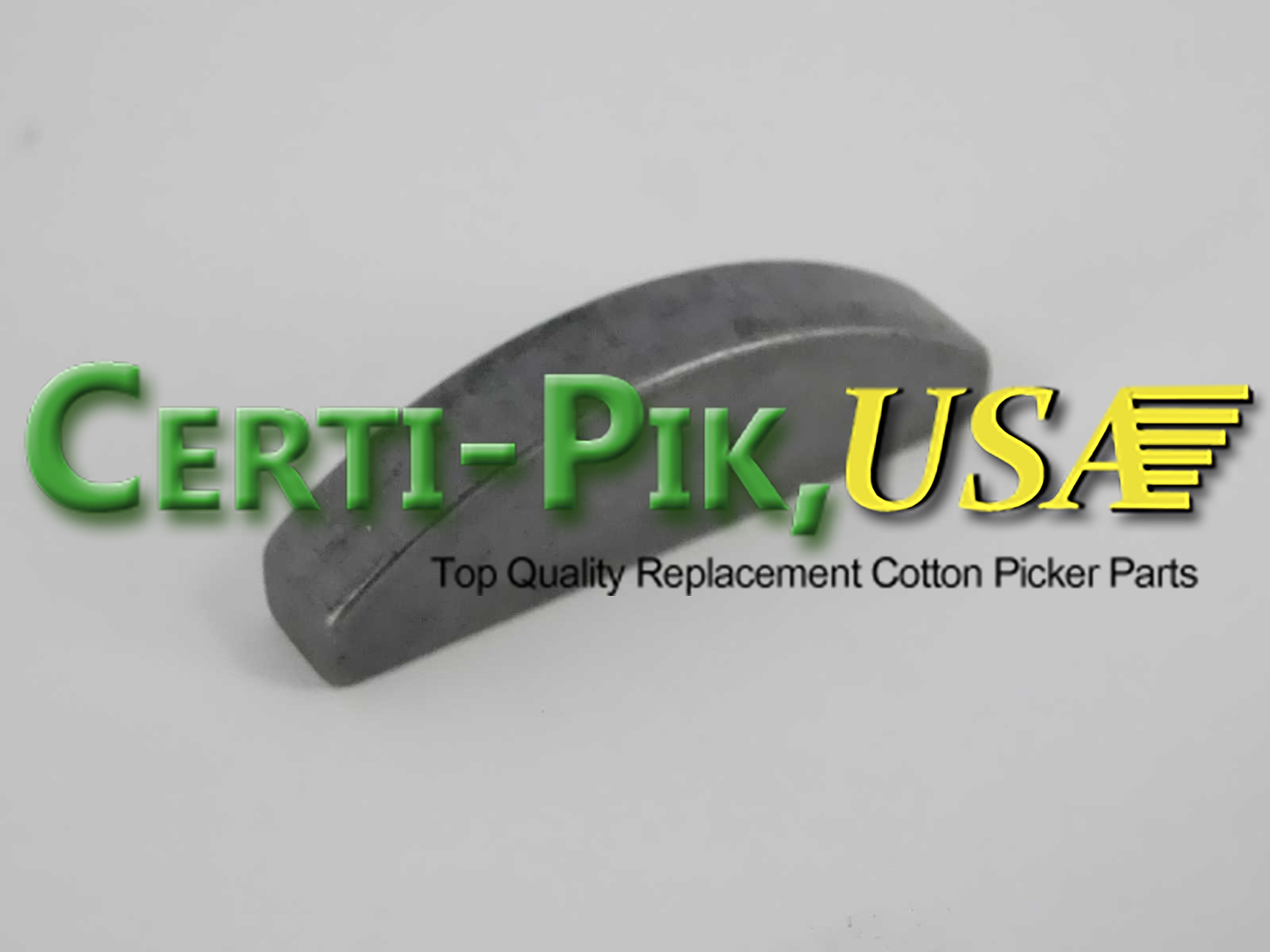 Description: KEY – 1/4 X 2-1/8 WOODRUFF

OEM Part: 26H40

Section: Air System

John Deere 2 Row Fan Assembly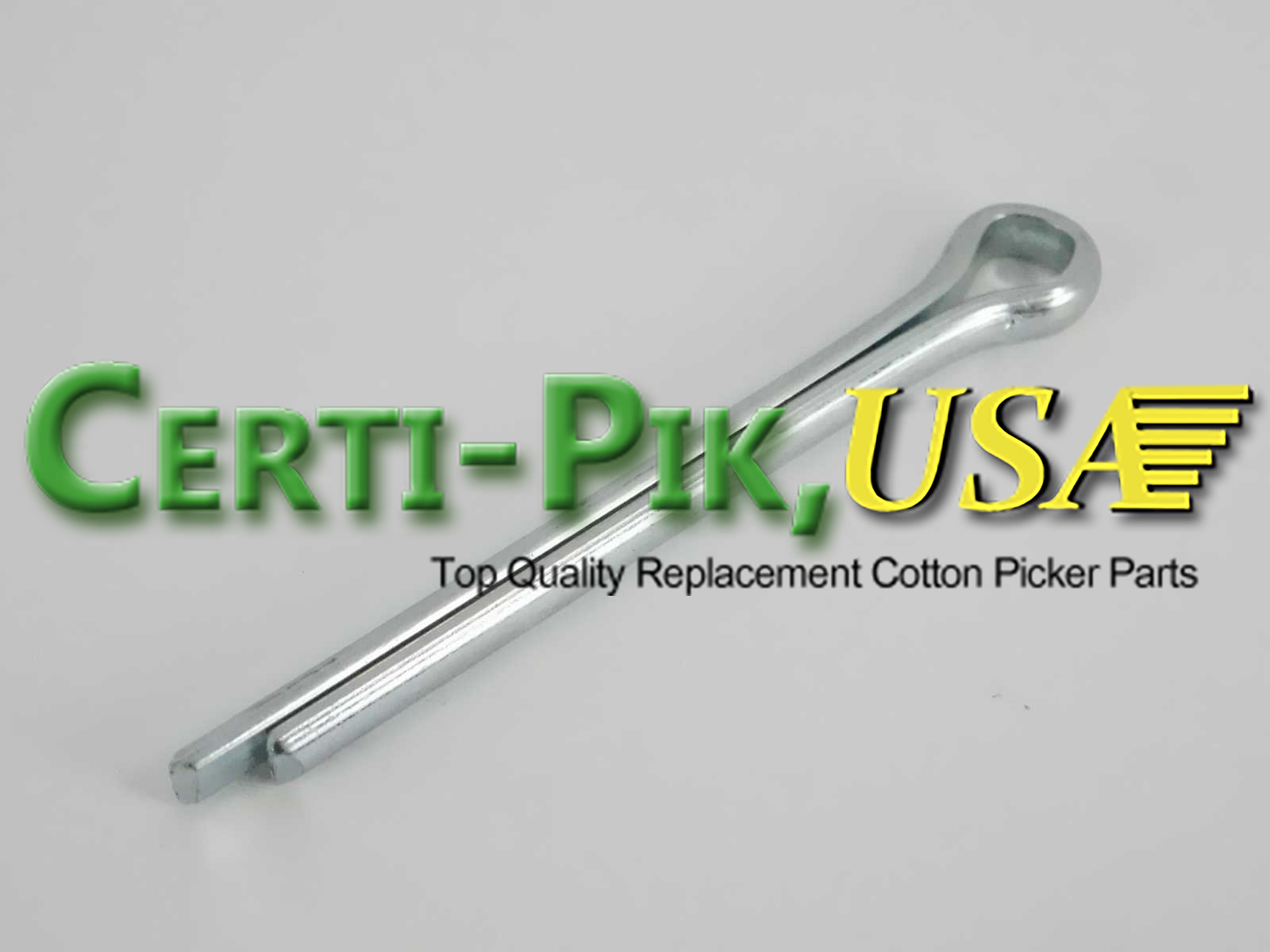 Description: COTTER PIN – 3/16 X 2

OEM Part: 11H222

Section: Air System

John Deere 2 Row Fan Assembly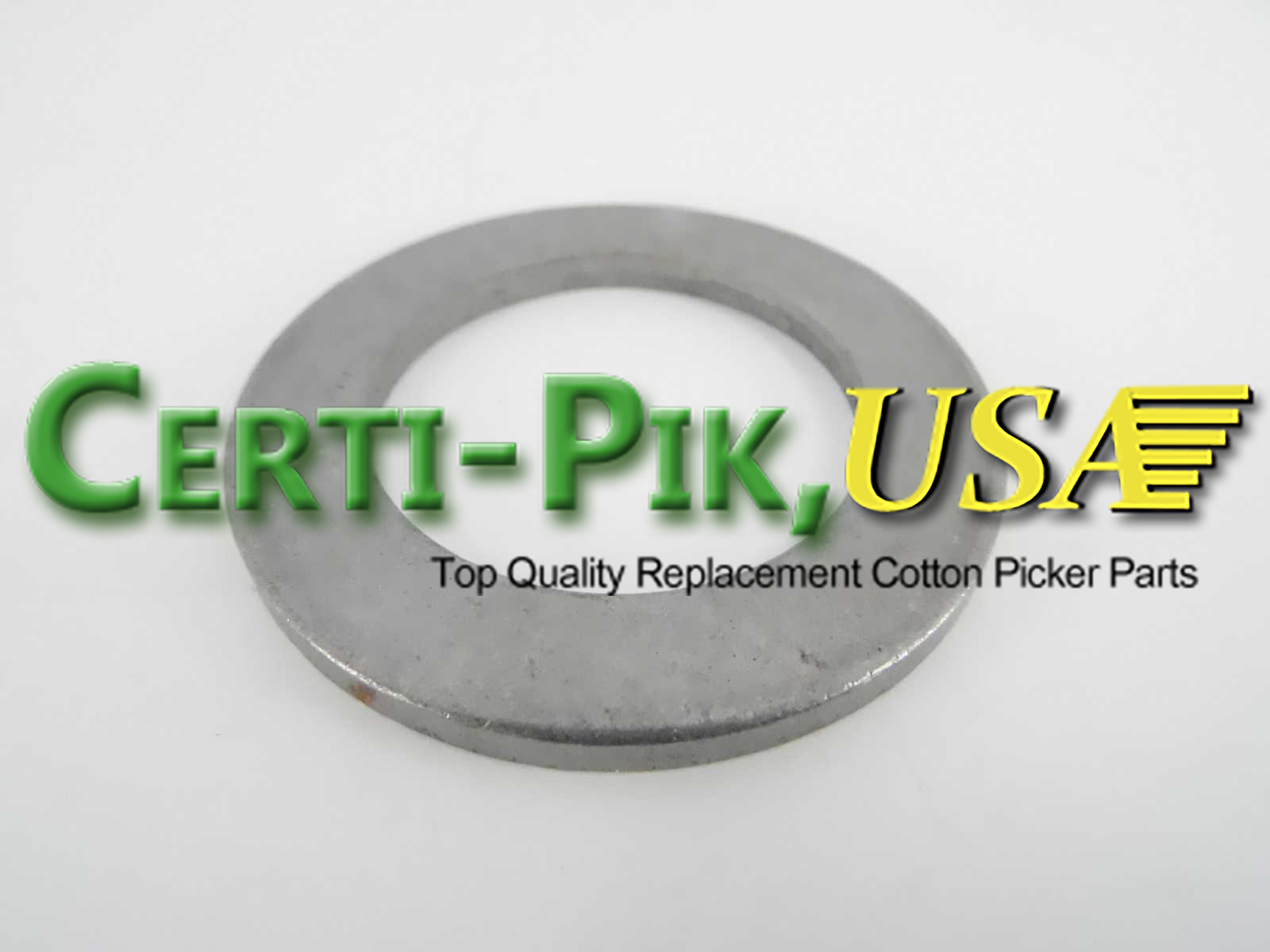 Description: WASHER – 1.390 X 2.125 X .135″

OEM Part: 24H530

Section: Air System

John Deere 2 Row Fan Assembly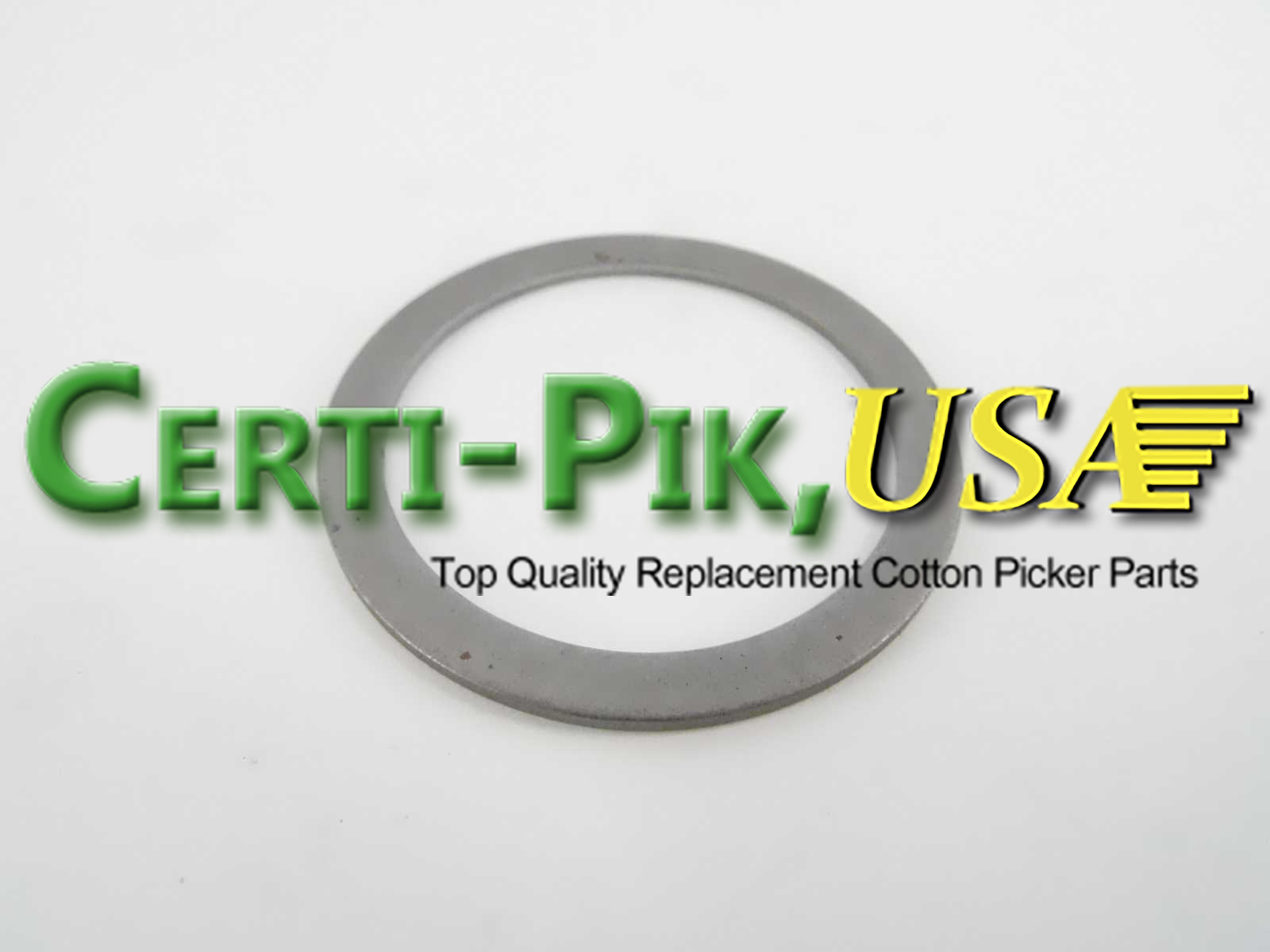 Description: WASHER – 1-13/32 X 1-3/4 X .060″

OEM Part: 24H1511

Section: Air System

John Deere 2 Row Fan Assembly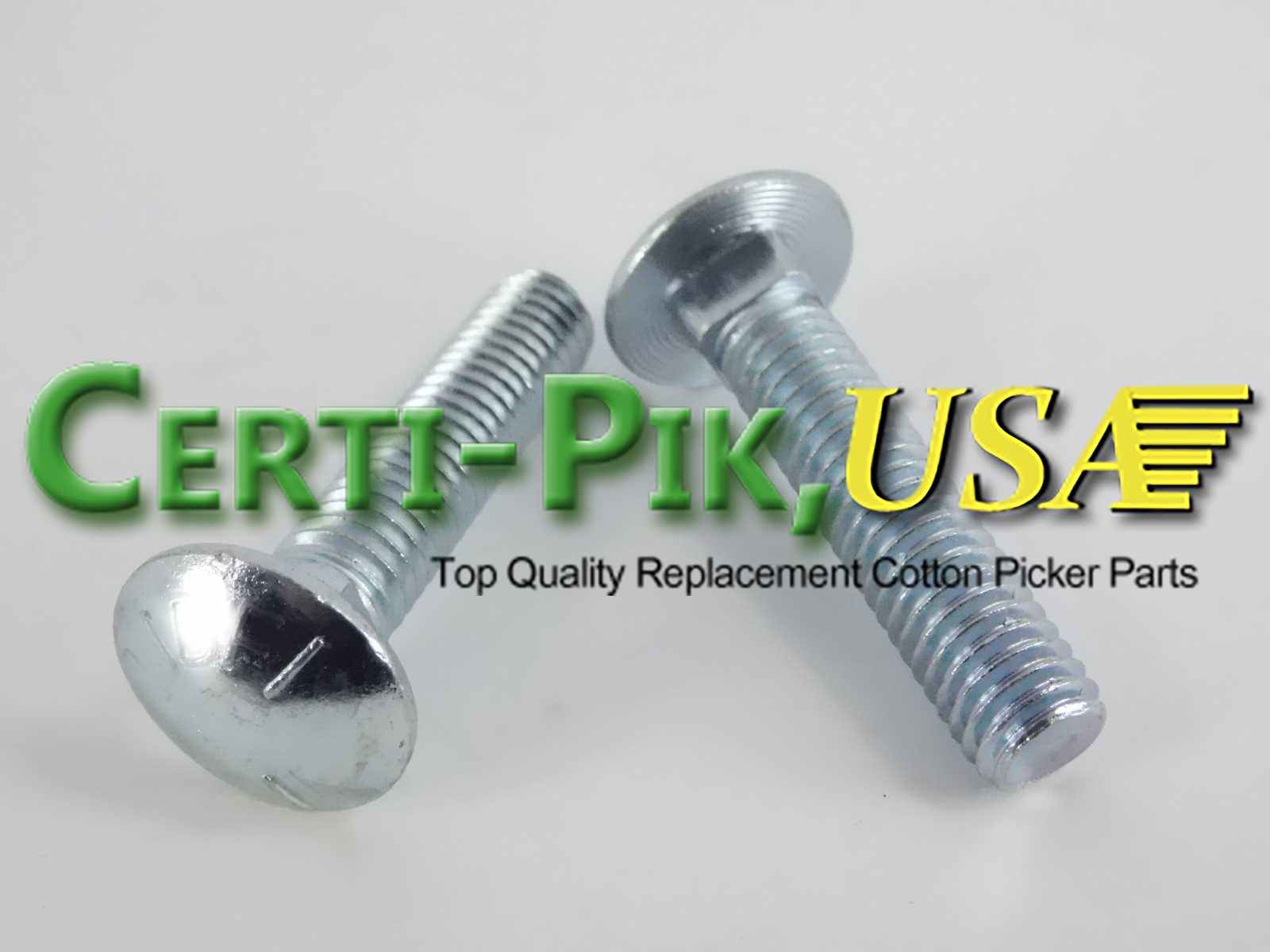 Description: BOLT – 3/8 X 1-3/4″ CARRIAGE

OEM Part: 03H1558

Section: Air System

John Deere 2 Row Fan Assembly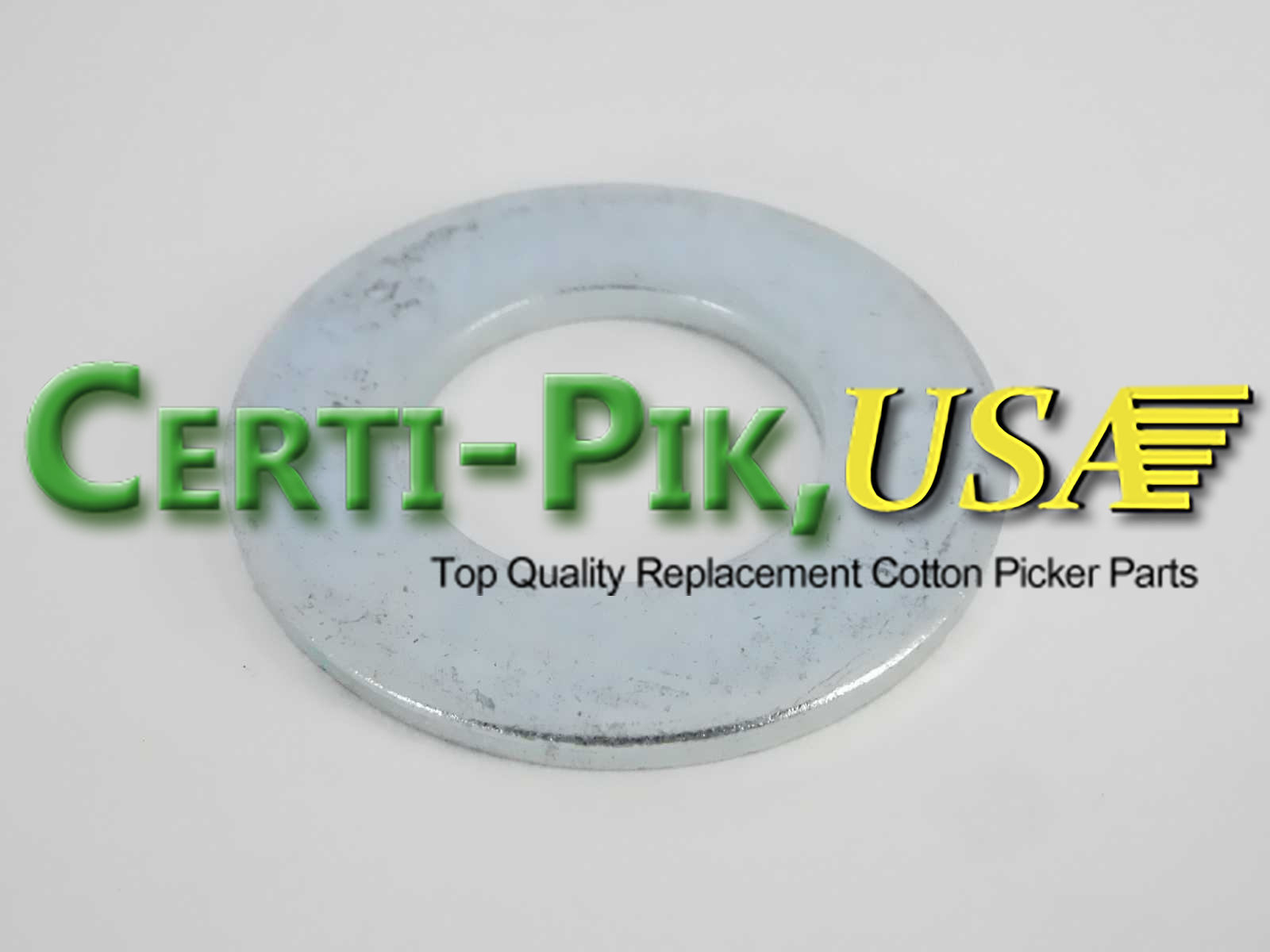 Description: WASHER – 1-1/16 X 2 X .134″

OEM Part: 24H641

Section: Air System

John Deere 2 Row Fan Assembly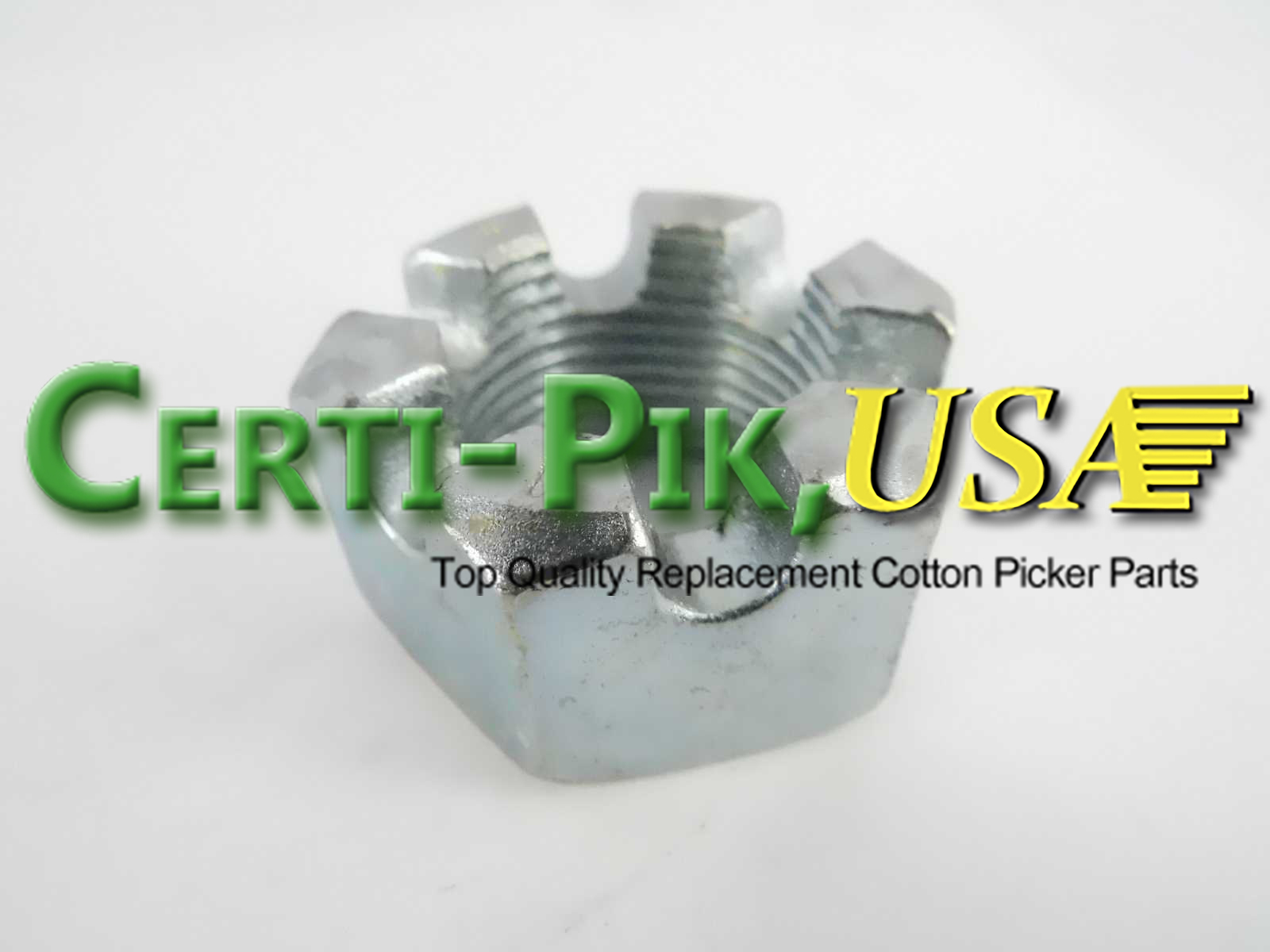 Description: NUT – 1-14 CASTLE

OEM Part: C535R

Section: Air System

John Deere 2 Row Fan Assembly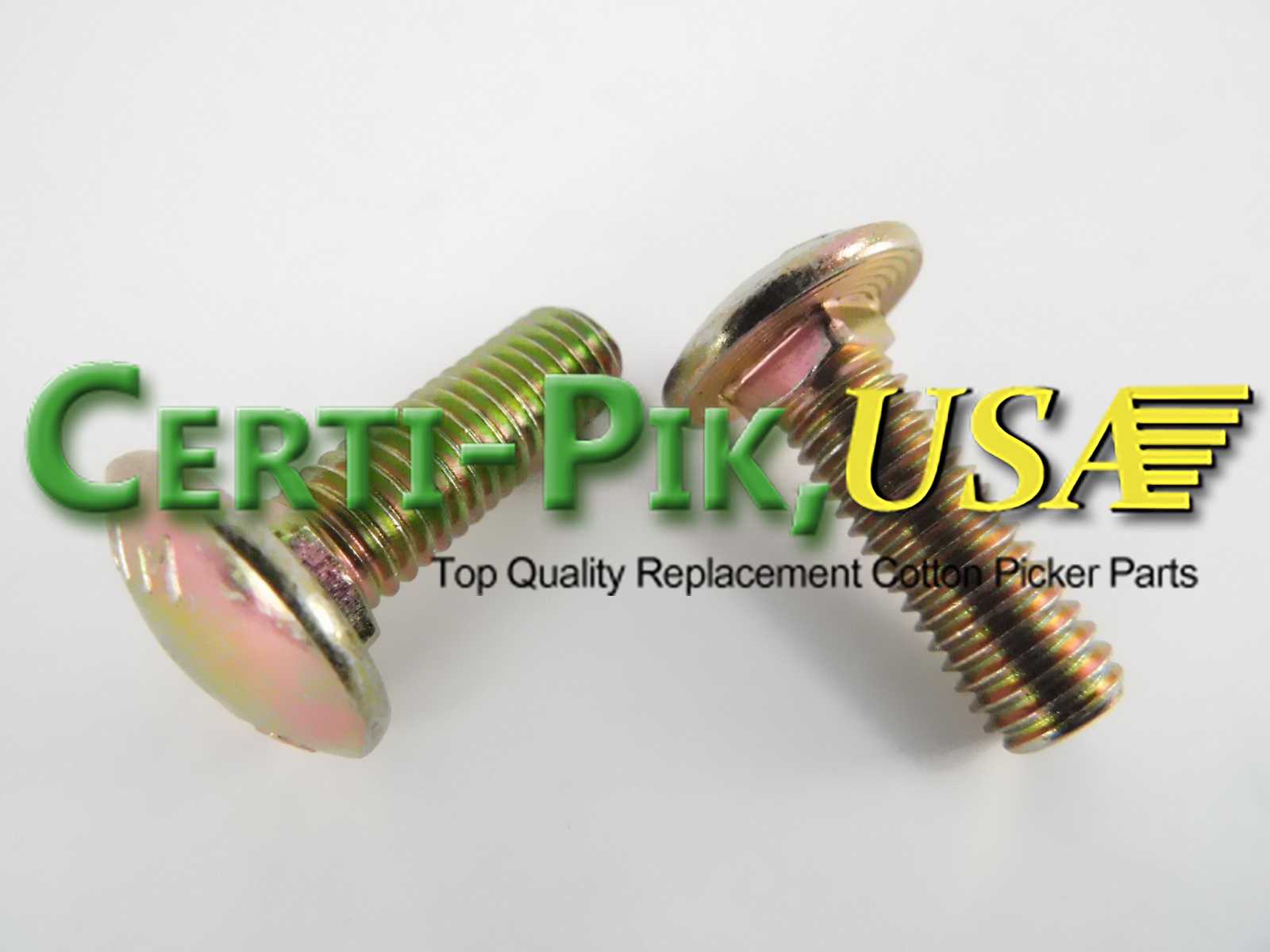 Description: BOLT – M8 X 25 ROUND HEAD – SHORT SQR NECK

OEM Part: 03M7185

Section: Air System

John Deere 2 Row Fan Assembly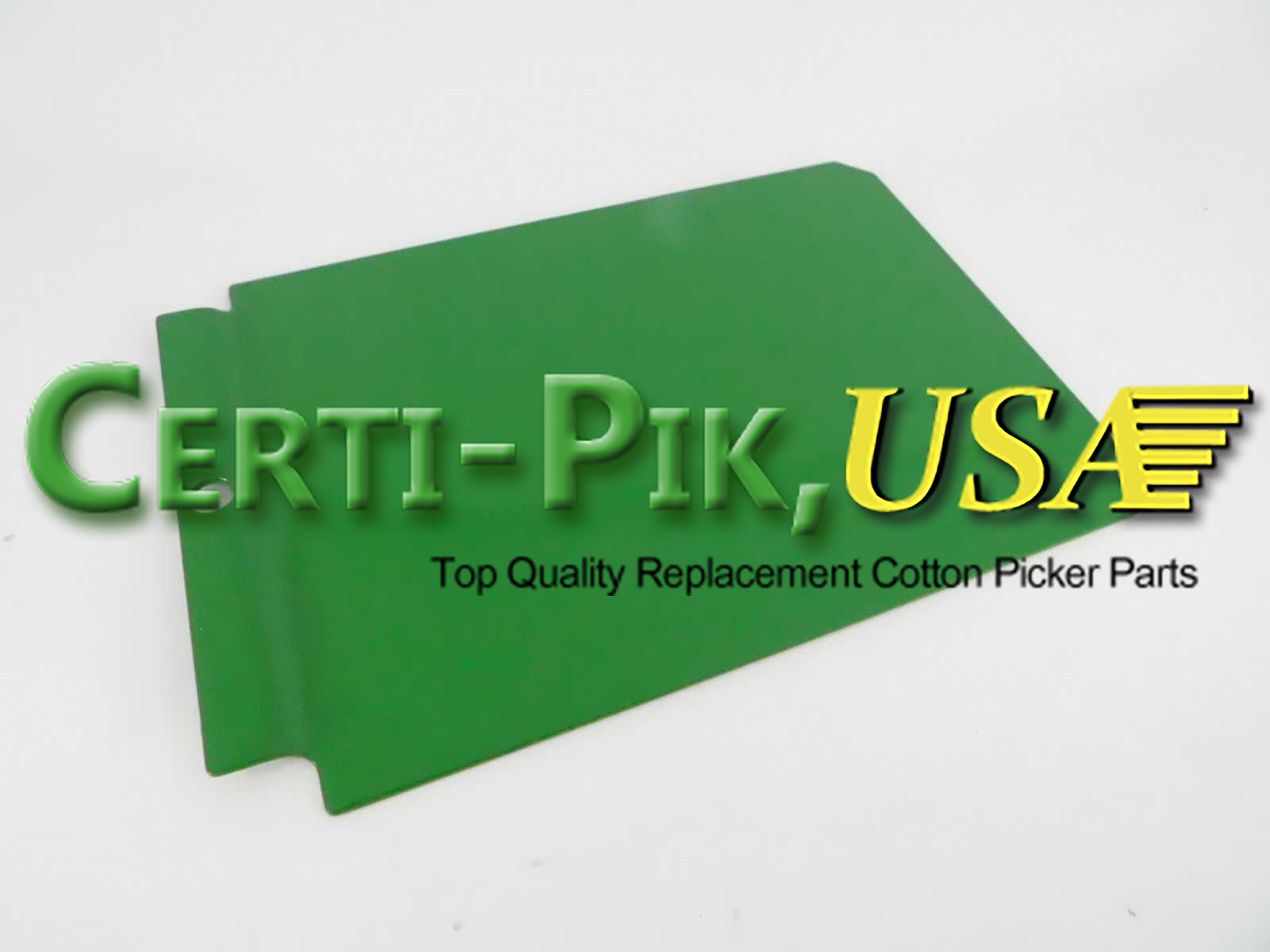 Description: COVER – 2R FAN WRAP INSPECTION

OEM Part: N220401

Section: Air System

John Deere 2 Row Fan Assembly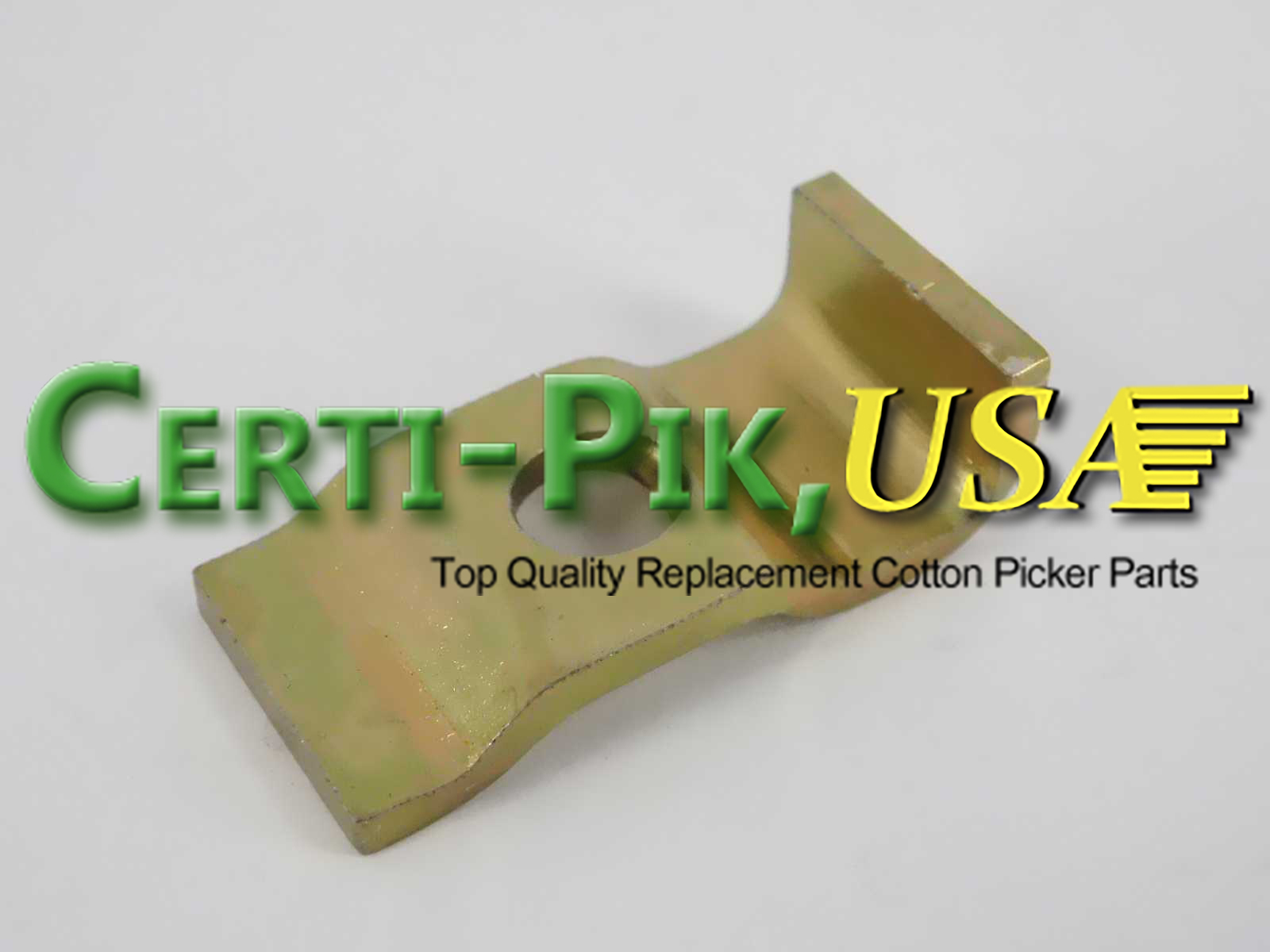 Description: CLIP – 2R FAN WRAP INSPECTION

OEM Part: P47159

Section: Air System

John Deere 2 Row Fan Assembly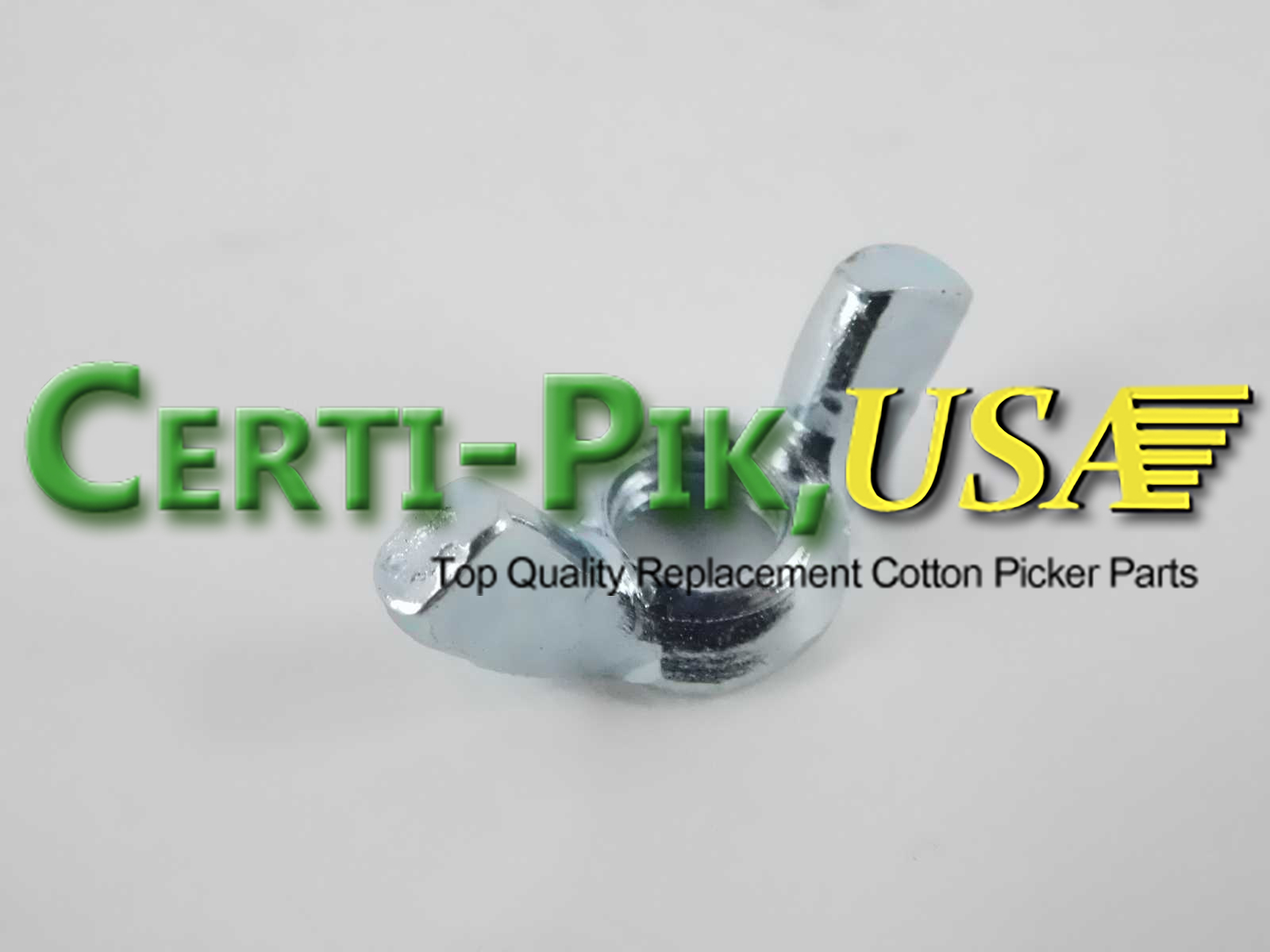 Description: M8 WING NUT- 2R FAN WRAP INSPECTION

OEM Part: 14M7020

Section: Air System

John Deere 2 Row Fan Assembly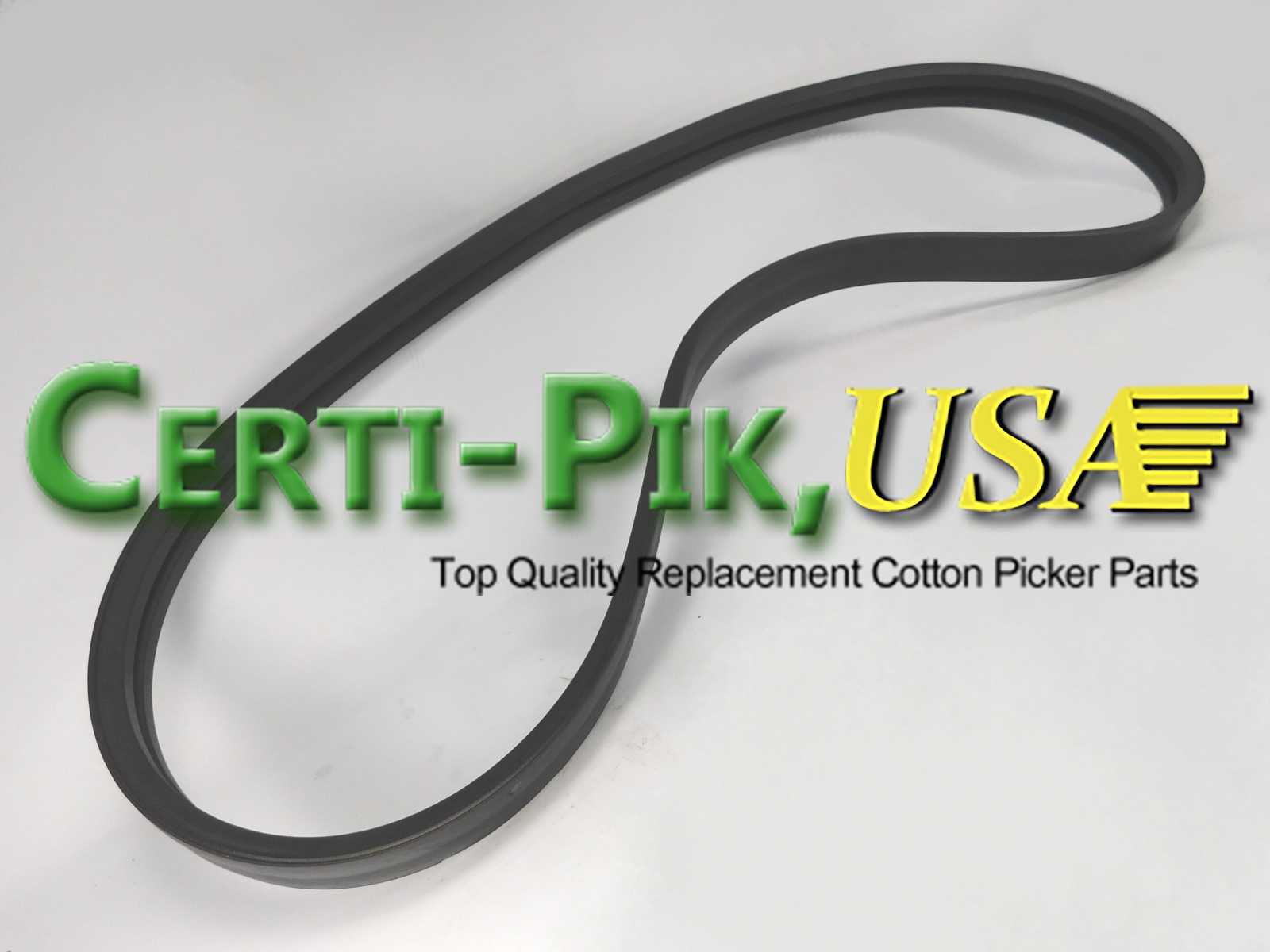 Description: BELT – 2 ROW FAN DRIVE – JD (FAN ASSY #15233) . .

OEM Part: N129368

Section: Air System

John Deere 2 Row Fan Assembly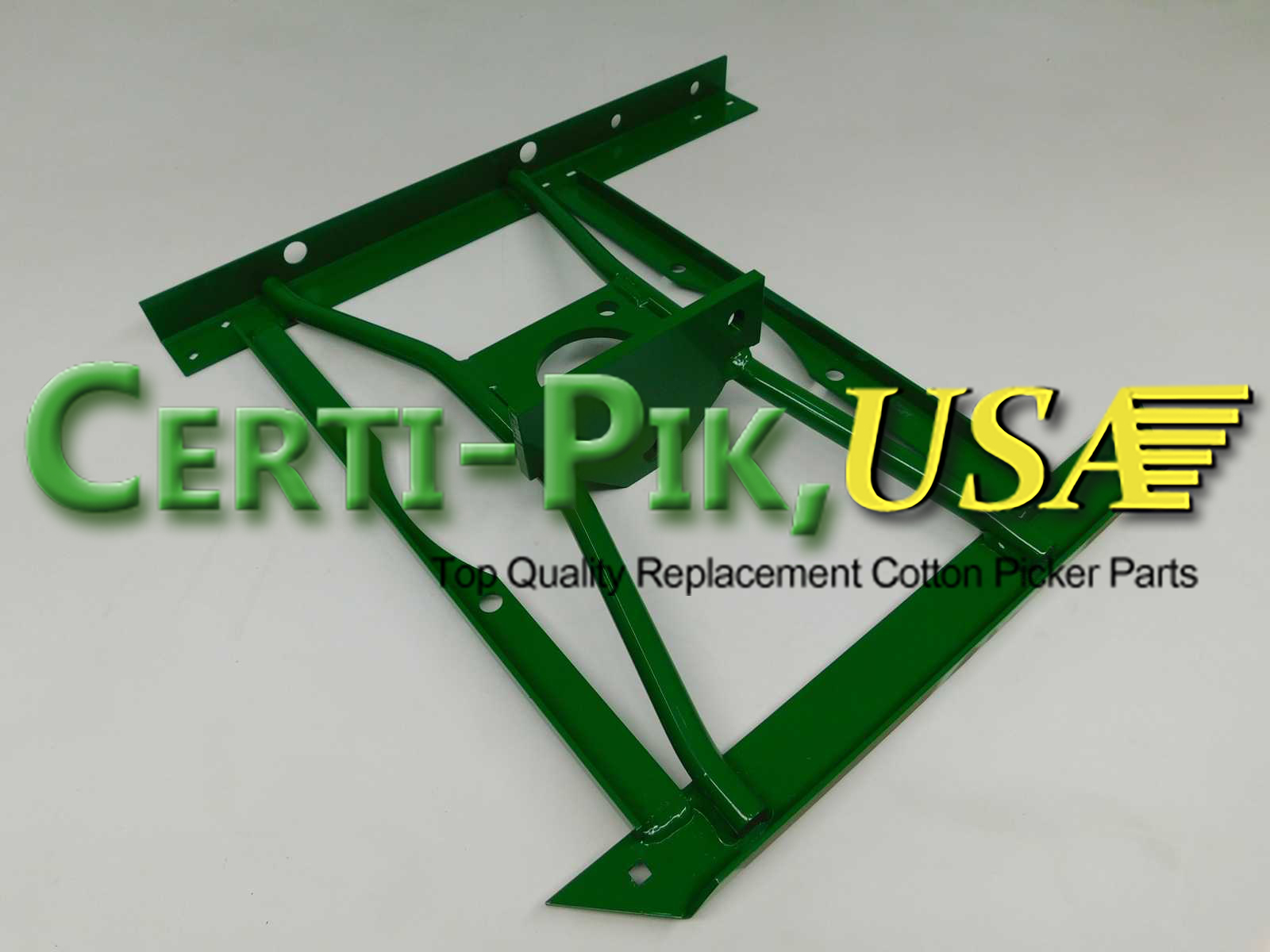 Description: FRAME SUPPORT – FRONT 2ROW – 1.5″ SHAFT

OEM Part: AN274103

Section: Air System

John Deere 2 Row Fan Assembly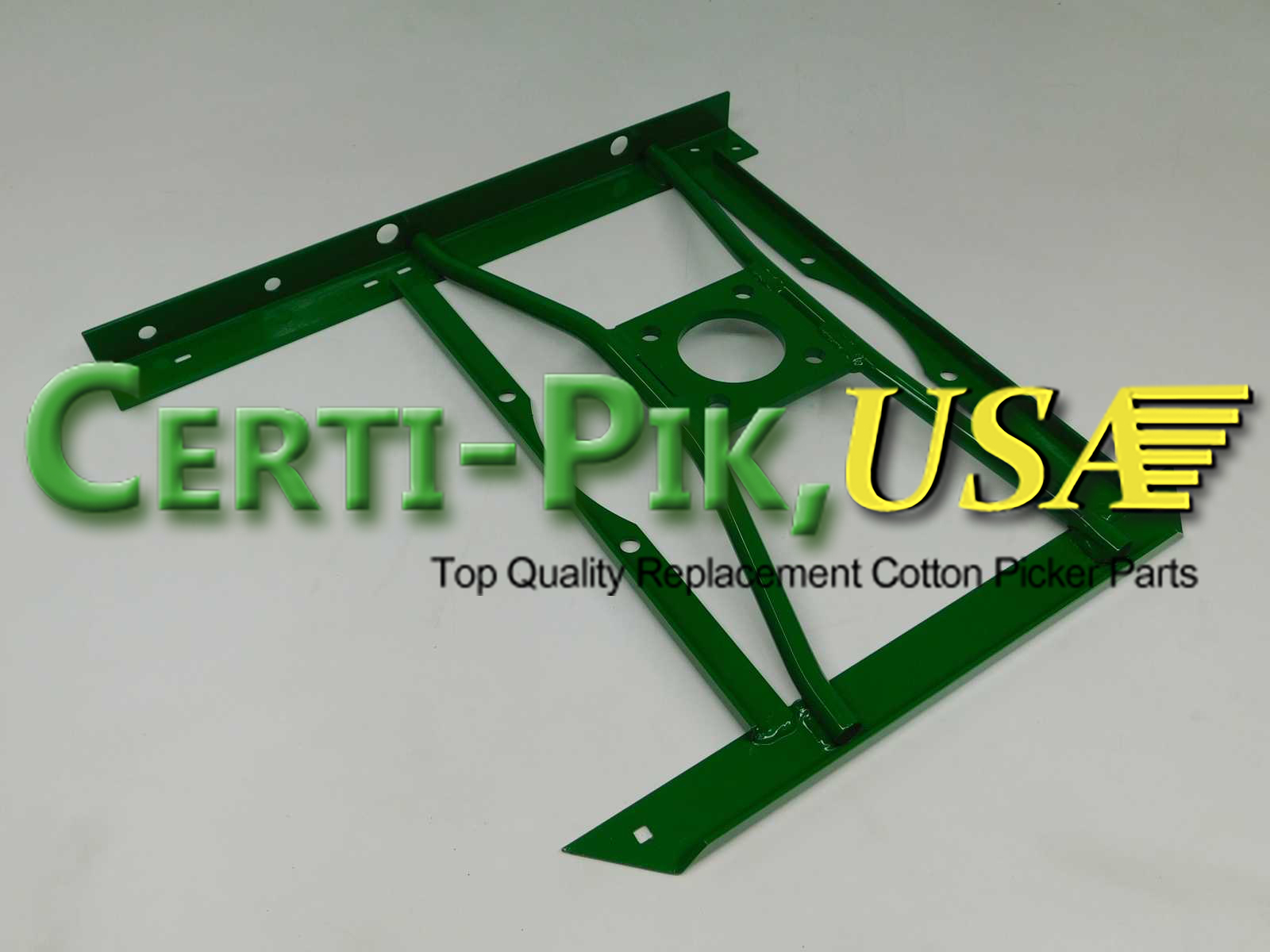 Description: FRAME SUPPORT – REAR 2ROW – 1.5″ SHAFT

OEM Part: AN274104

Section: Air System

John Deere 2 Row Fan Assembly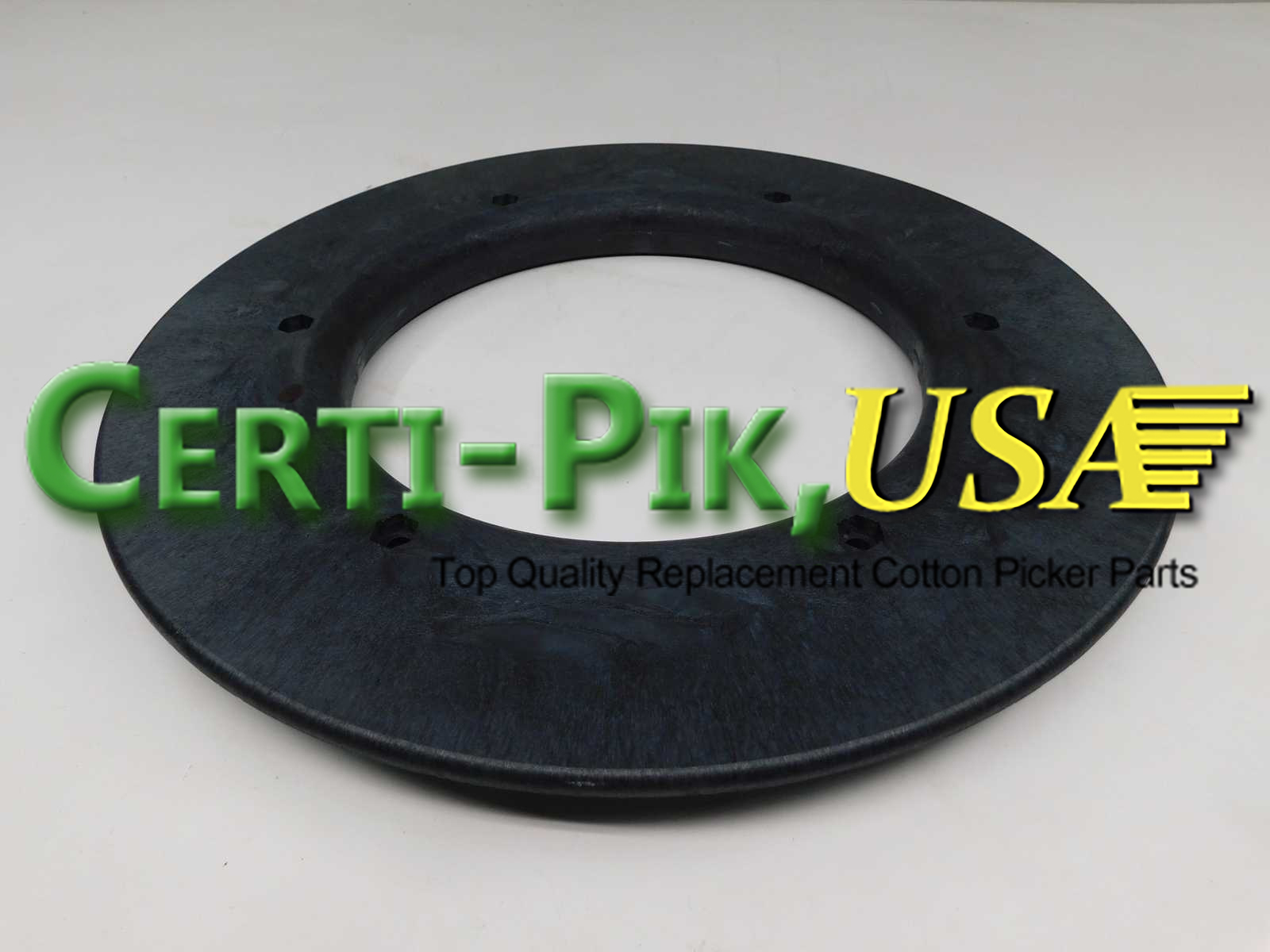 Description: BAFFLE 2-ROW – METRIC HOLES

OEM Part: N276865

Section: Air System

John Deere 2 Row Fan Assembly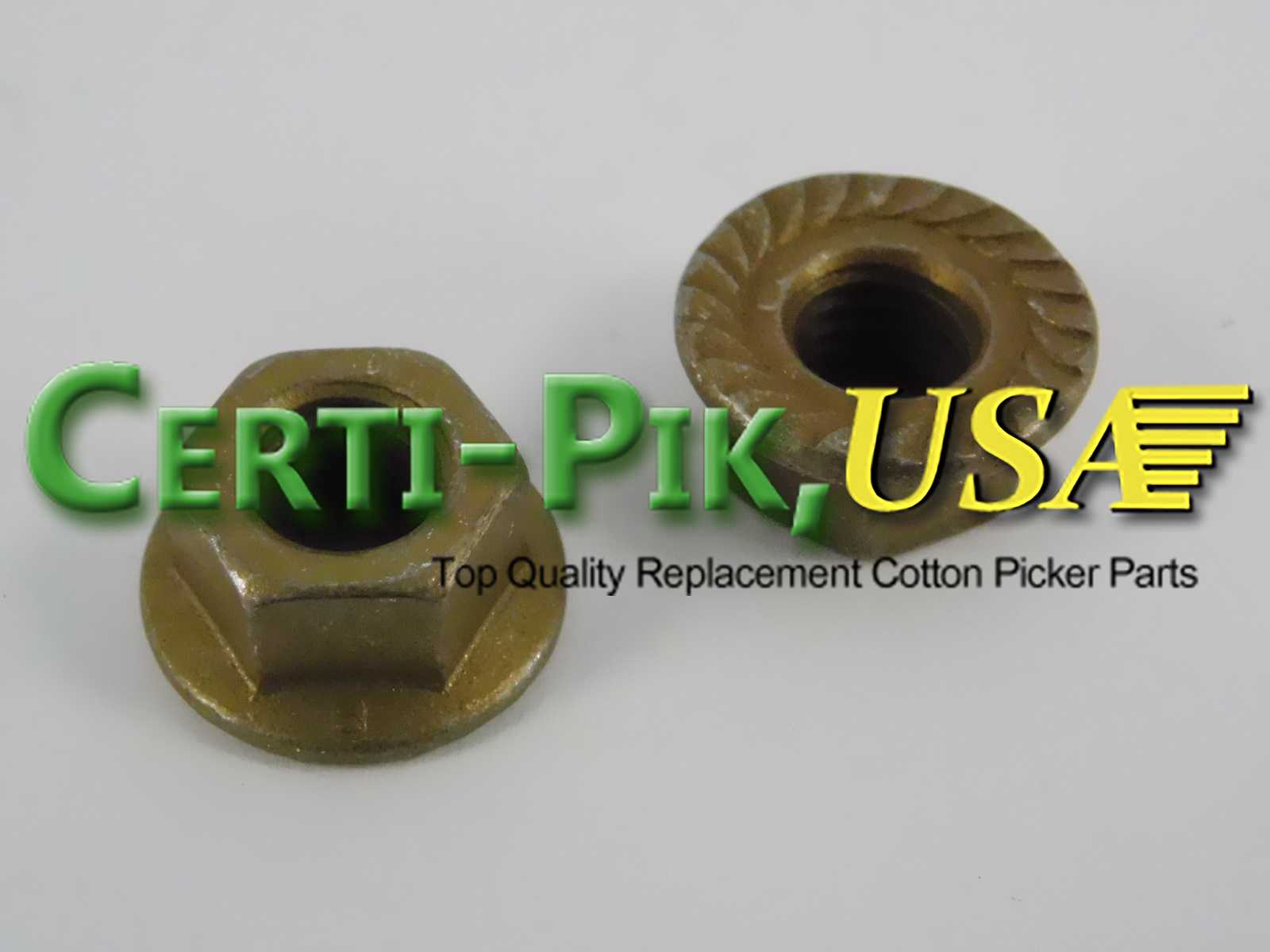 Description: NUT – M10 – SERR HEX FLANGE

OEM Part: E63526

Section: Air System

John Deere 2 Row Fan Assembly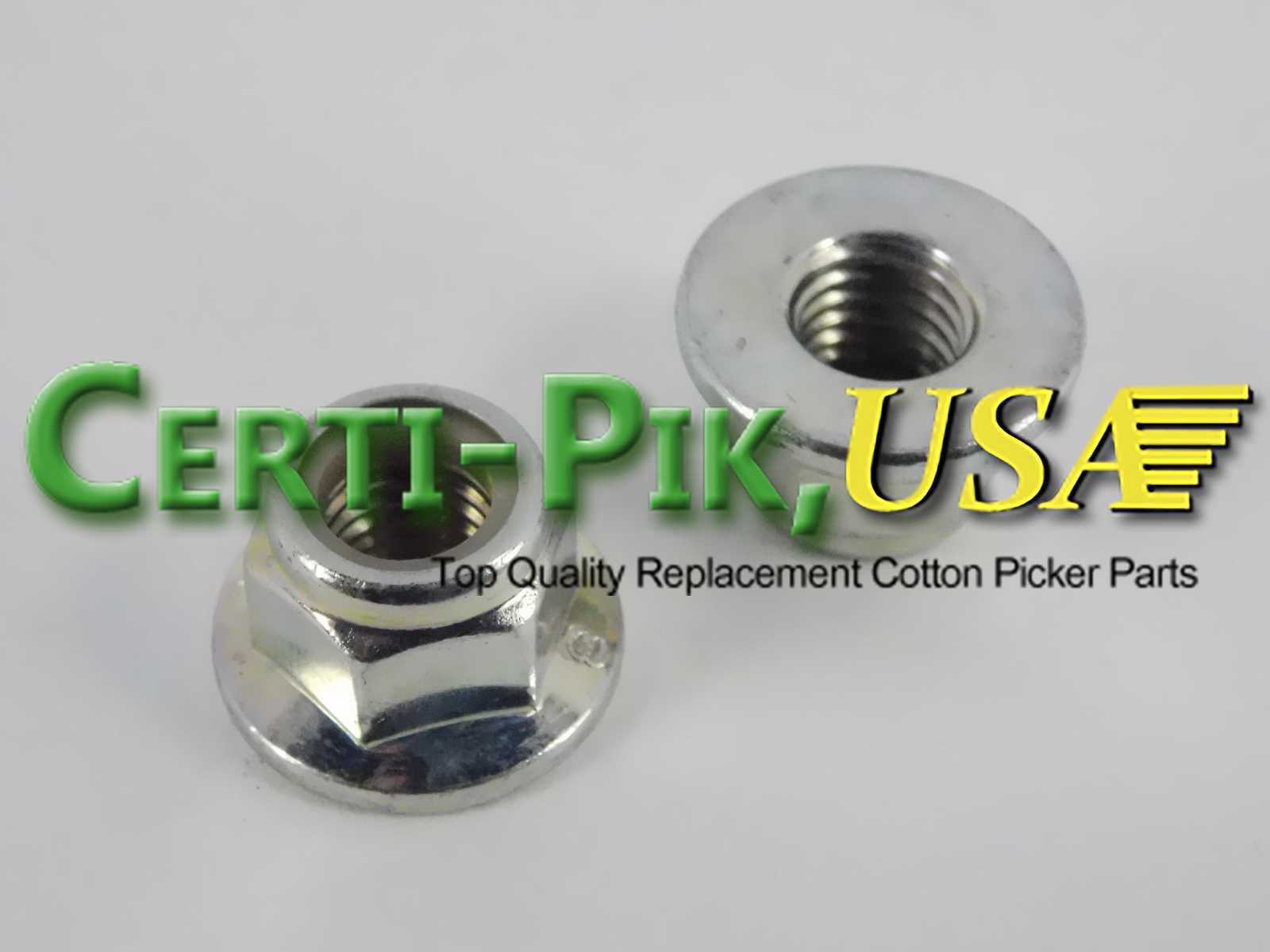 Description: NUT – M10-1.5 – NYLON LOCK

OEM Part: 14M7400

Section: Air System

John Deere 2 Row Fan Assembly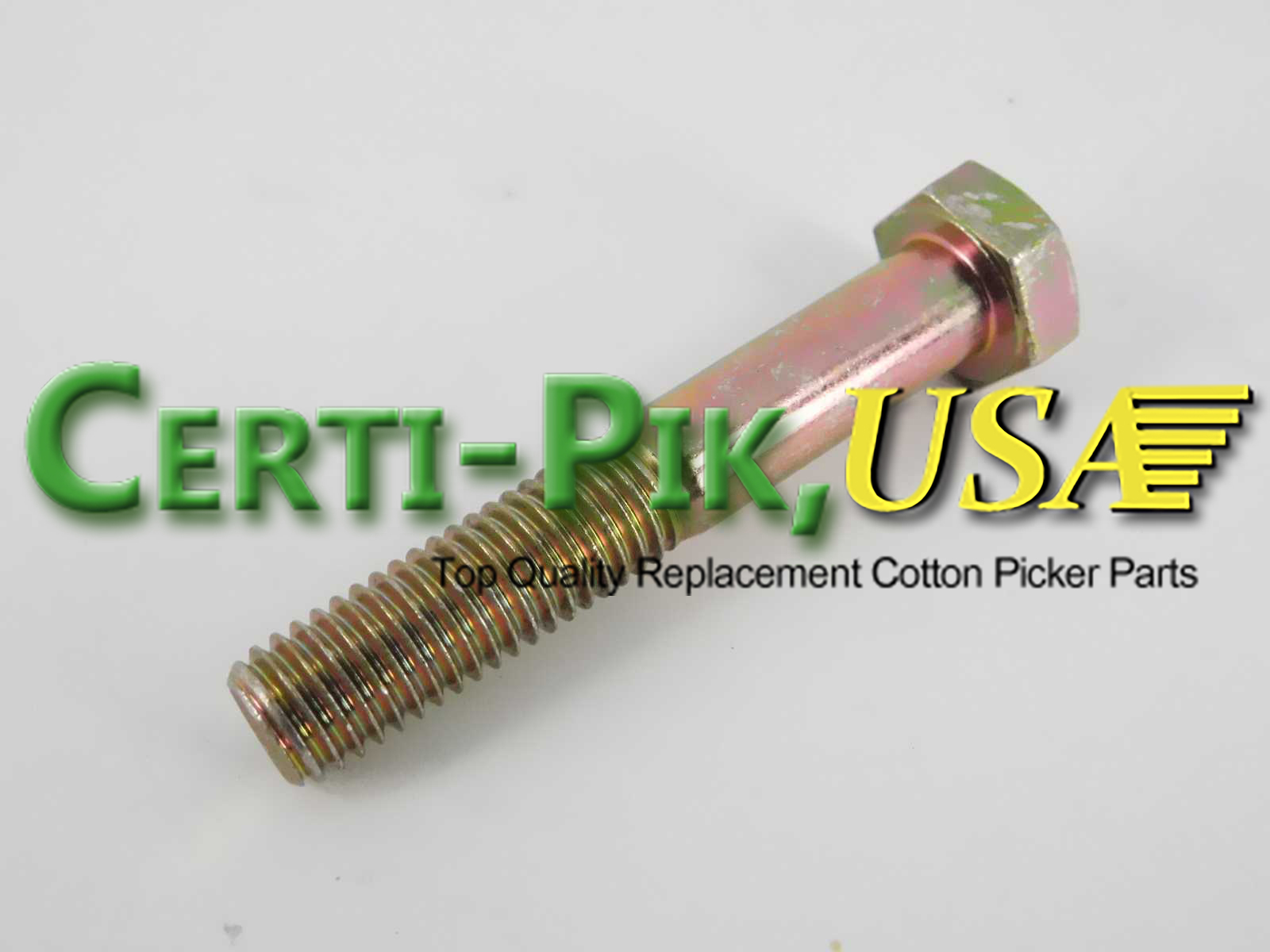 Description: BOLT – M10 X 60 HEX HEAD

OEM Part: 19M7156

Section: Air System

John Deere 2 Row Fan Assembly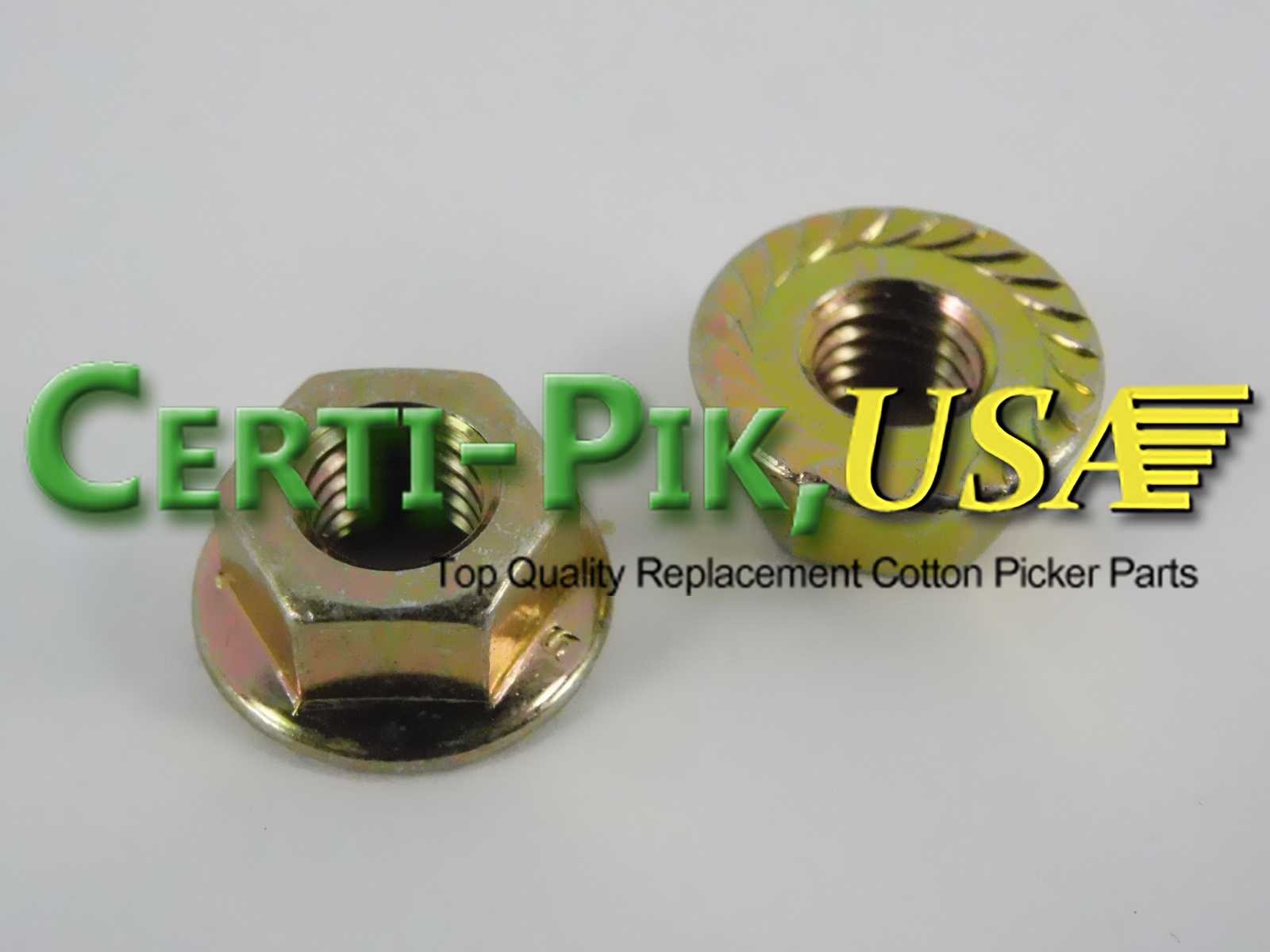 Description: NUT – M8 – SERR HEX FLANGE

OEM Part: E63525

Section: Air System

John Deere 2 Row Fan Assembly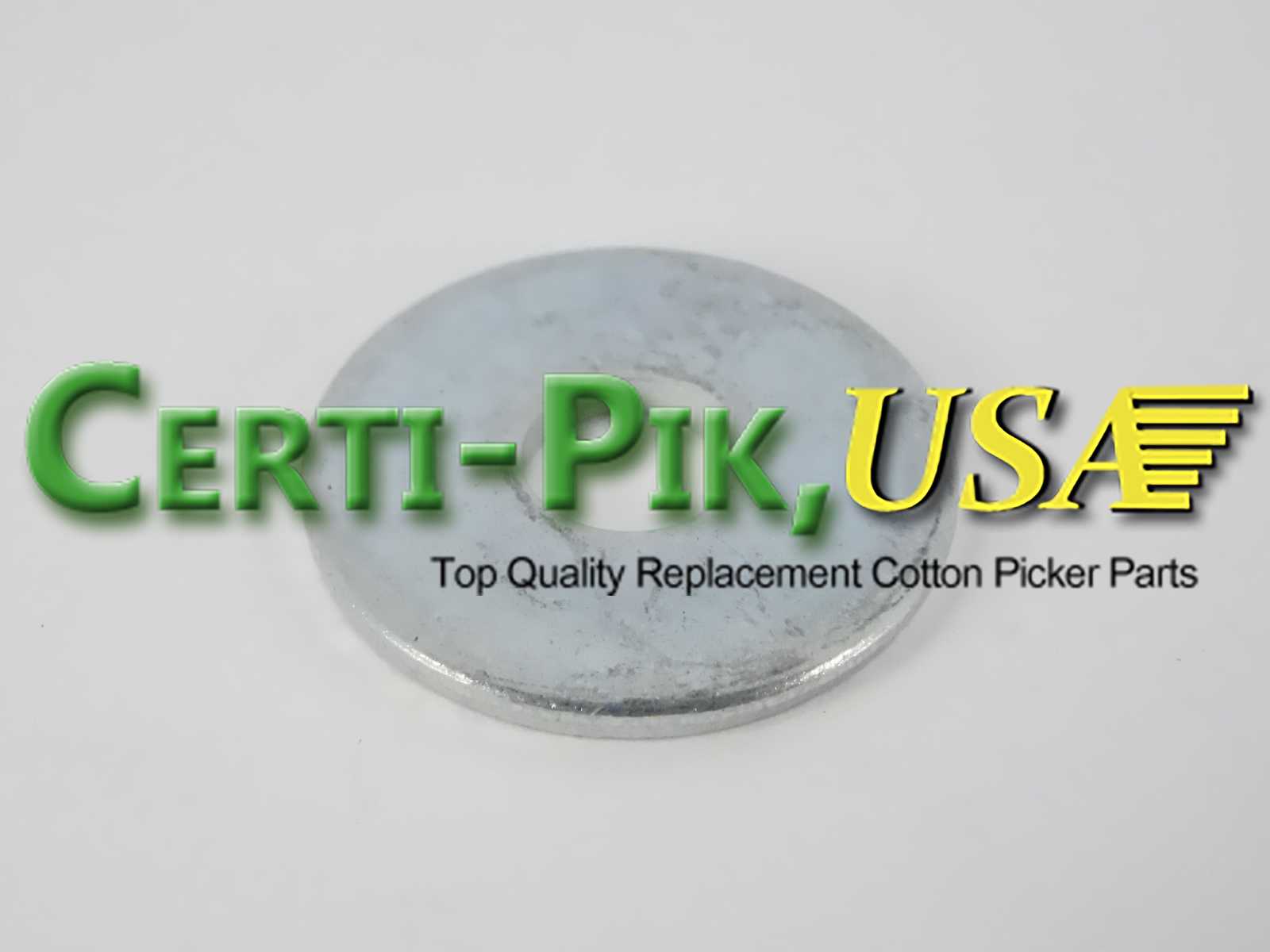 Description: .406 X 1.25 X .104 WASHER – REINFORCEMENT

OEM Part: M63115

Section: Air System

John Deere 2 Row Fan Assembly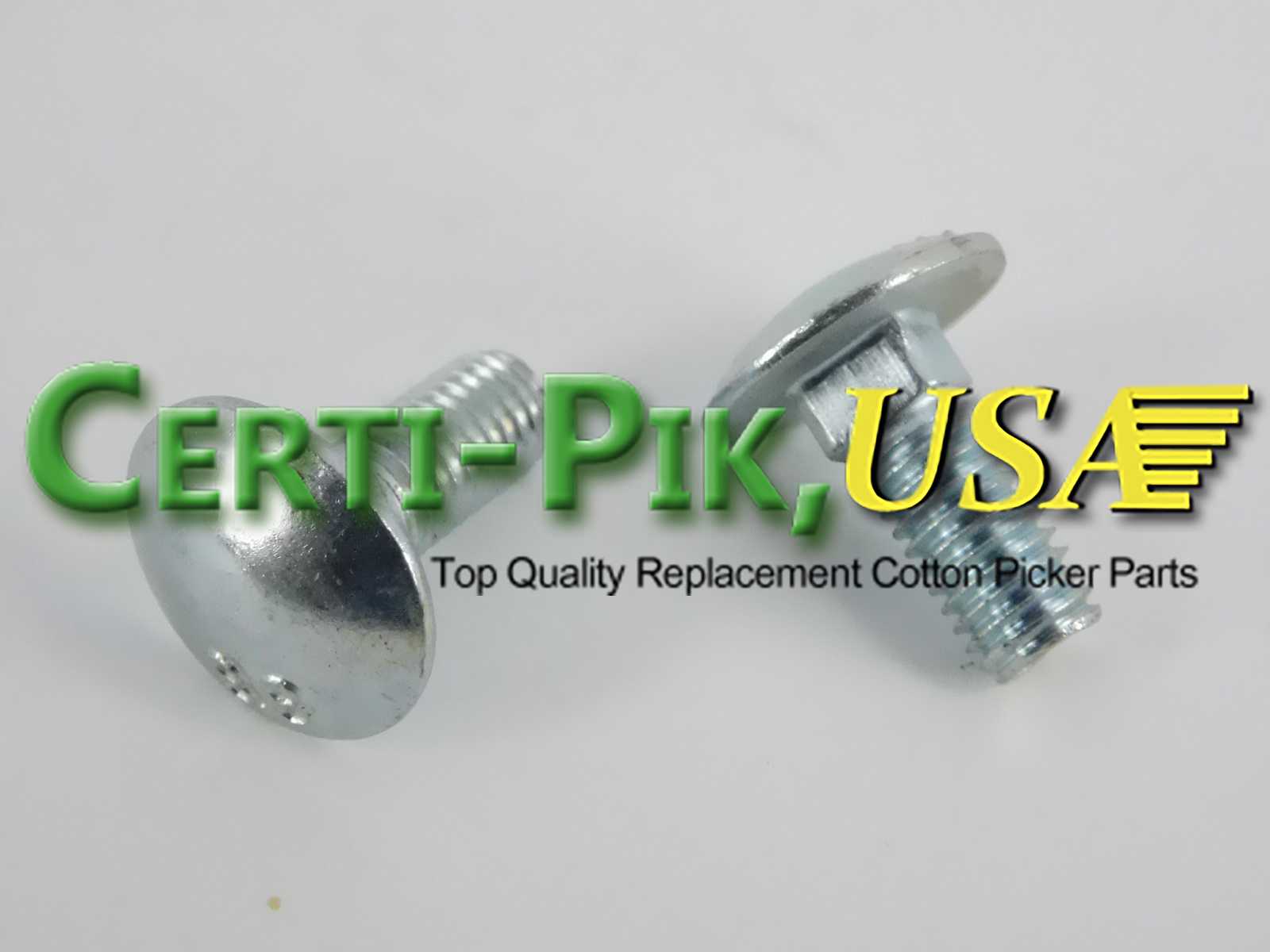 Description: BOLT – M8 X 20 ROUND HEAD – SQR NECK

OEM Part: 03M7054

Section: Air System

John Deere 2 Row Fan Assembly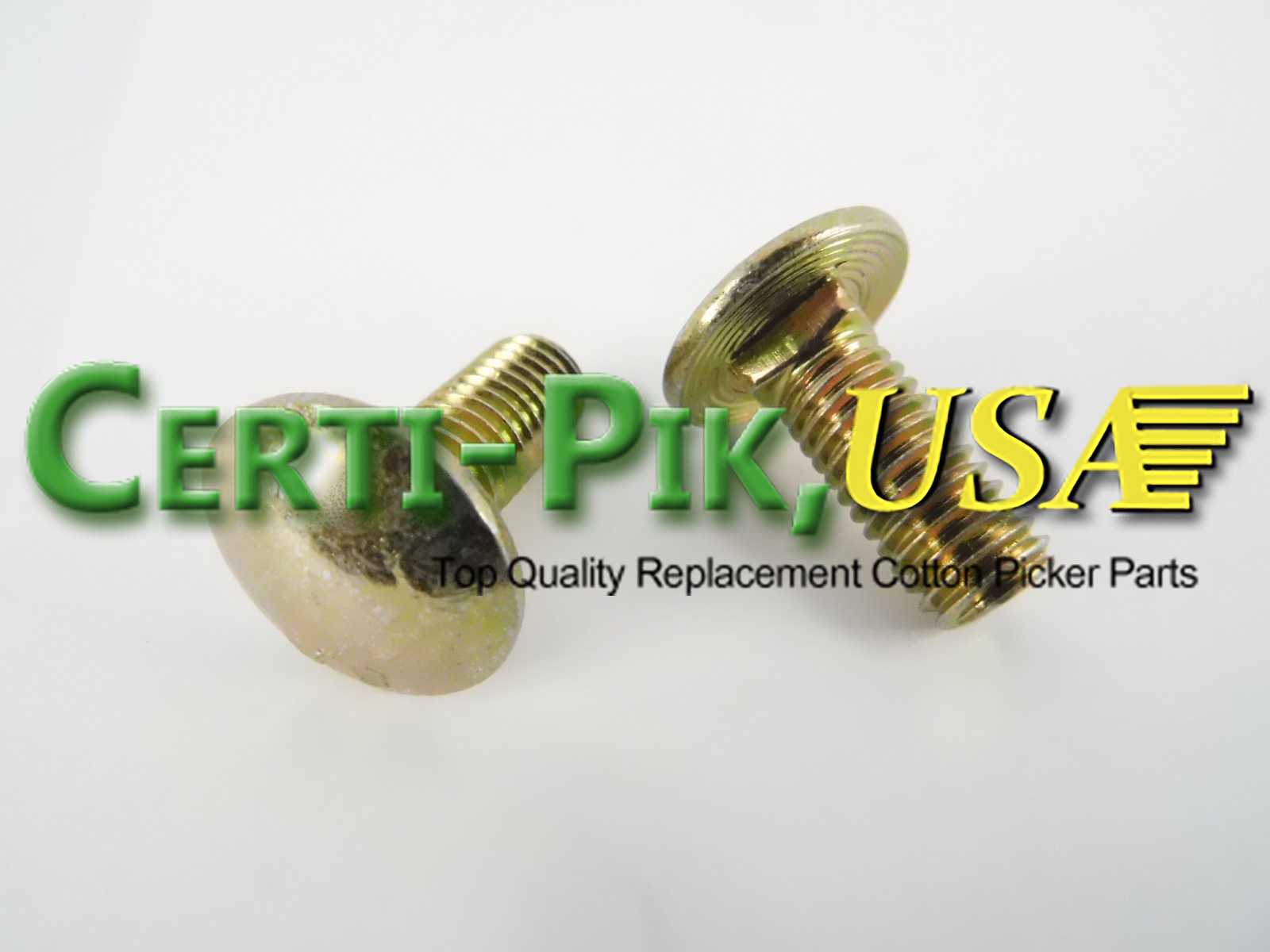 Description: BOLT – M8 X 20 ROUND HEAD – SHORT SQR NECK

OEM Part: 03M7184

Section: Air System

John Deere 2 Row Fan Assembly
Description: BOLT – M10 X 80 ROUND HEAD – SHORT SQR NECK

OEM Part: 03M7218

Section: Air System

John Deere 2 Row Fan Assembly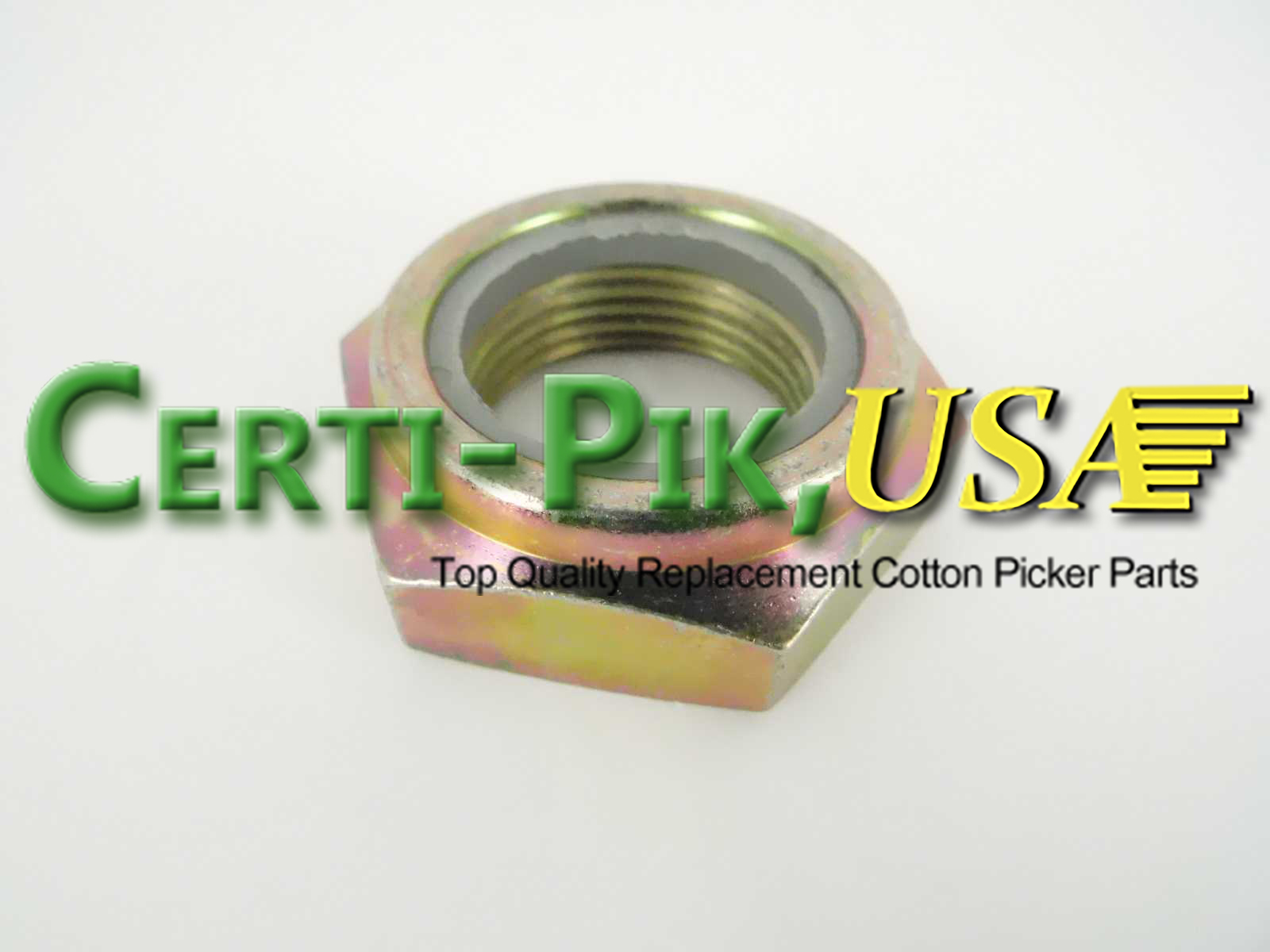 Description: PRO DOFFER NUT, M30 NYLON LOCK NUT (9935-CP690 P12)

OEM Part: N275038

Section: Air System

John Deere 2 Row Fan Assembly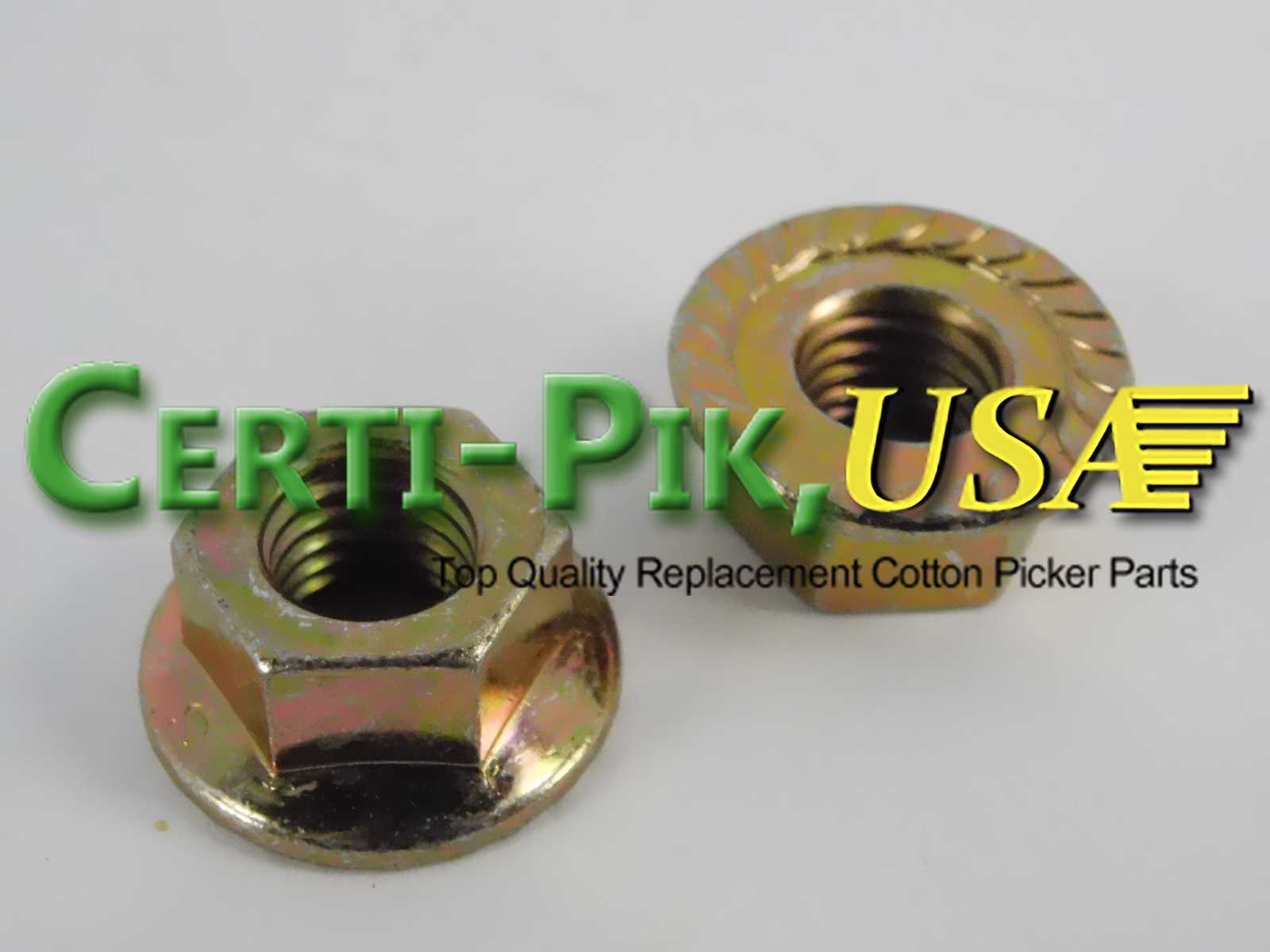 Description: NUT – M12 – SERR HEX FLANGE

OEM Part: E63527

Section: Air System

John Deere 2 Row Fan Assembly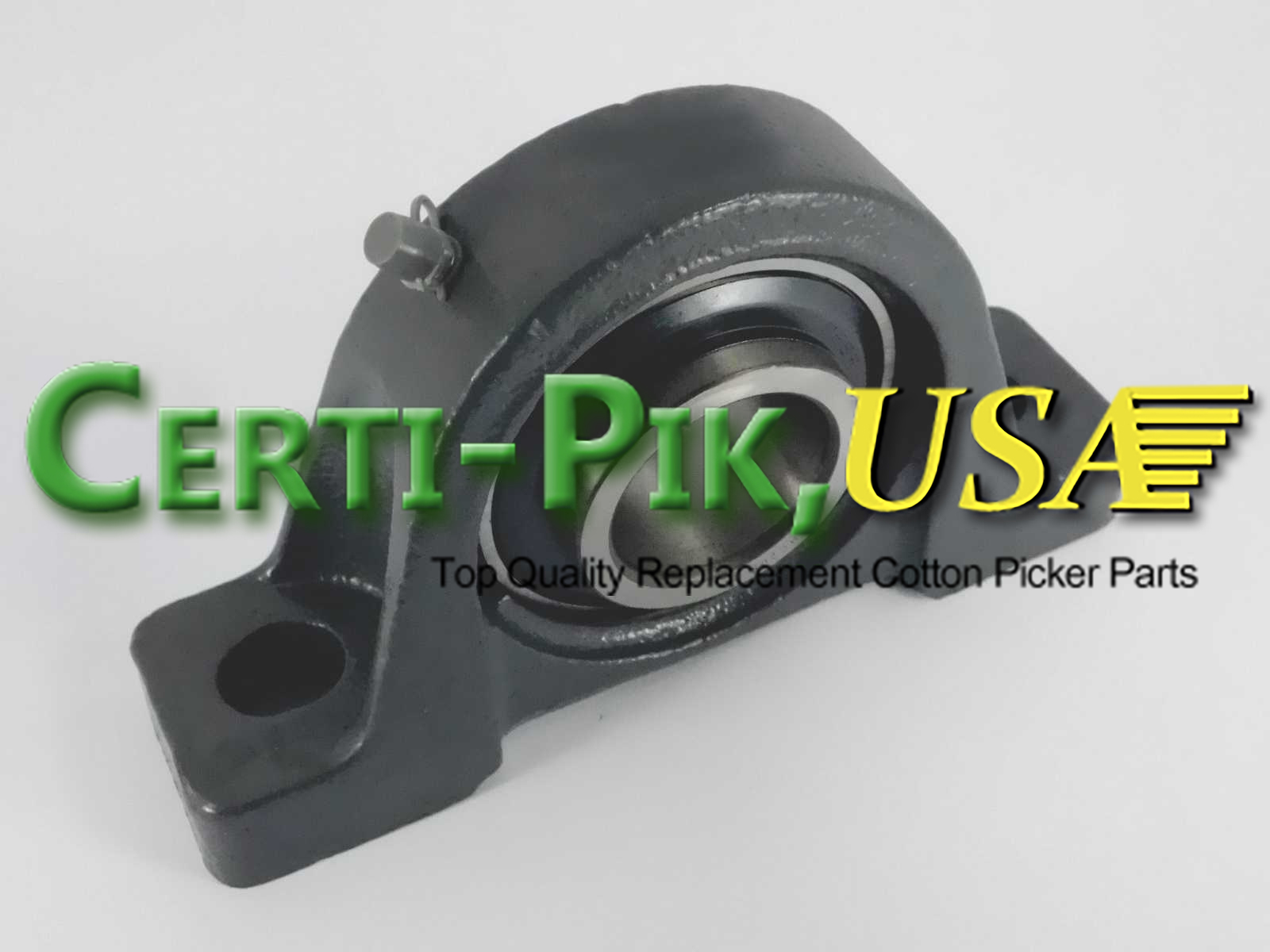 Description: PILLOW BLOCK BEARING ASSY 2-ROW – 1.5″ SHAFT

OEM Part: AN274105

Section: Air System

John Deere 2 Row Fan Assembly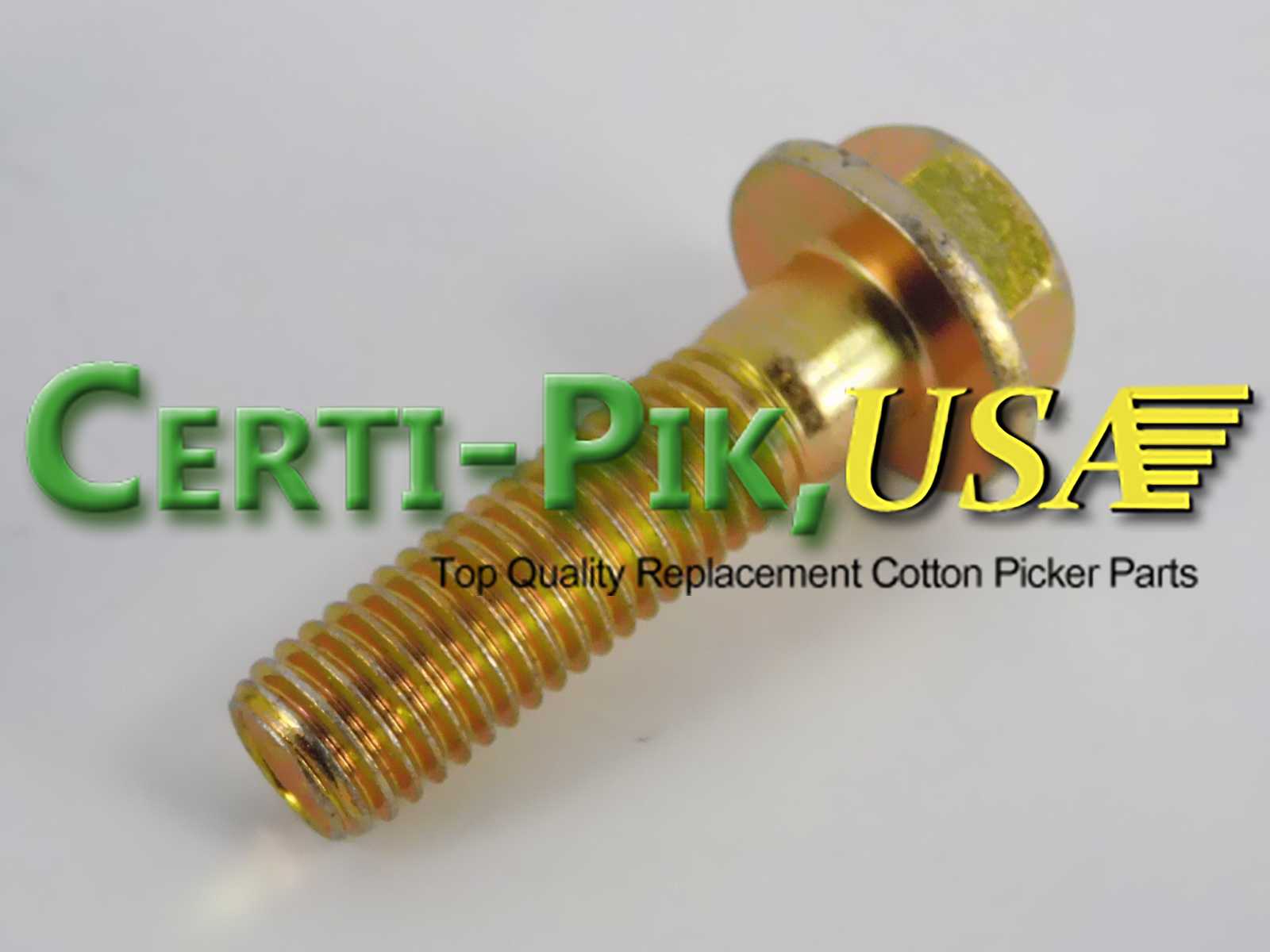 Description: BOLT – M12 X 45 – SMOOTH HEX FLANGE

OEM Part: 19M7813

Section: Air System

John Deere 2 Row Fan Assembly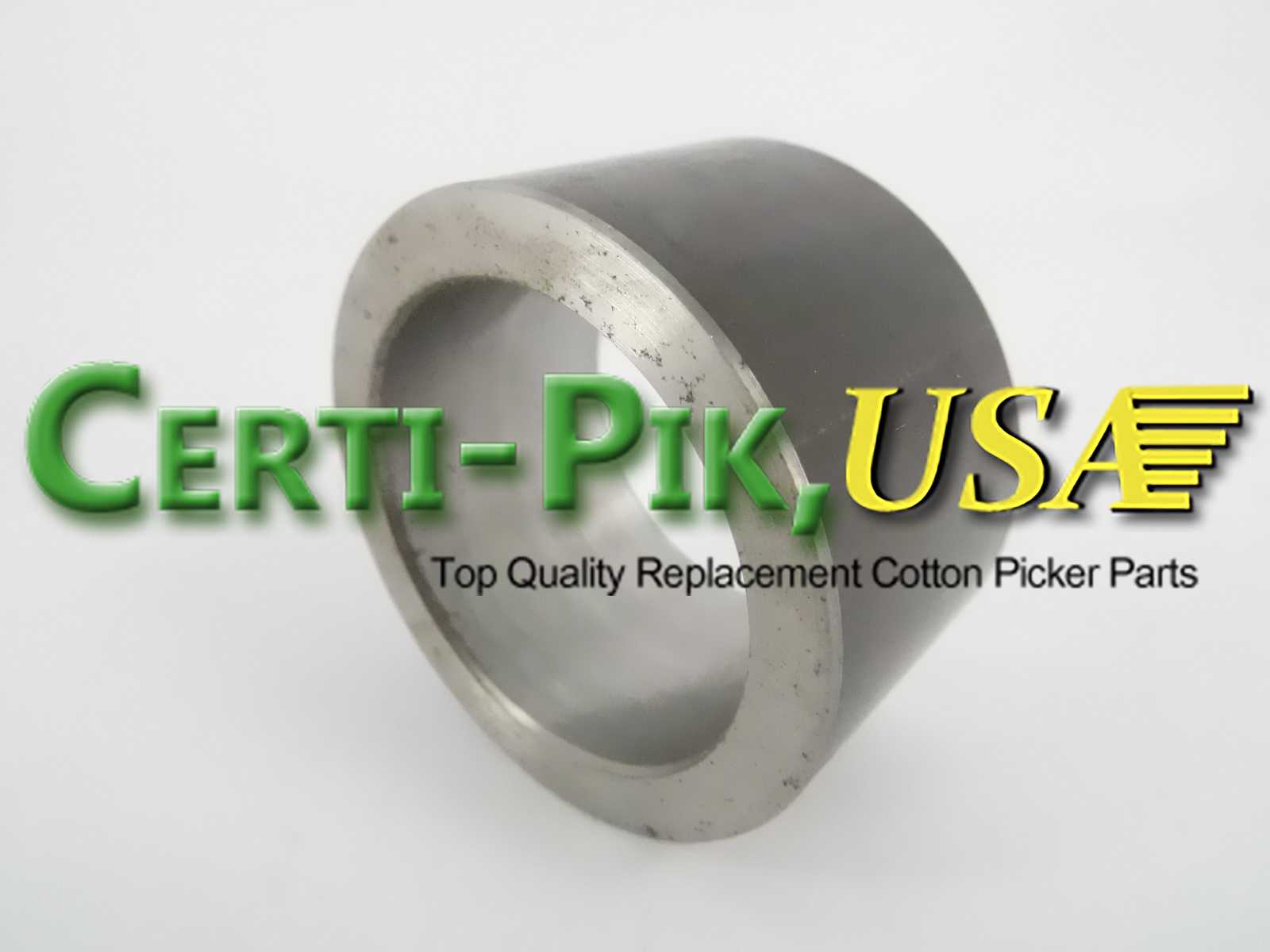 Description: SHORT SLEEVE – 2-ROW FAN – 1.5″ SHAFT

OEM Part: M18111

Section: Air System

John Deere 2 Row Fan Assembly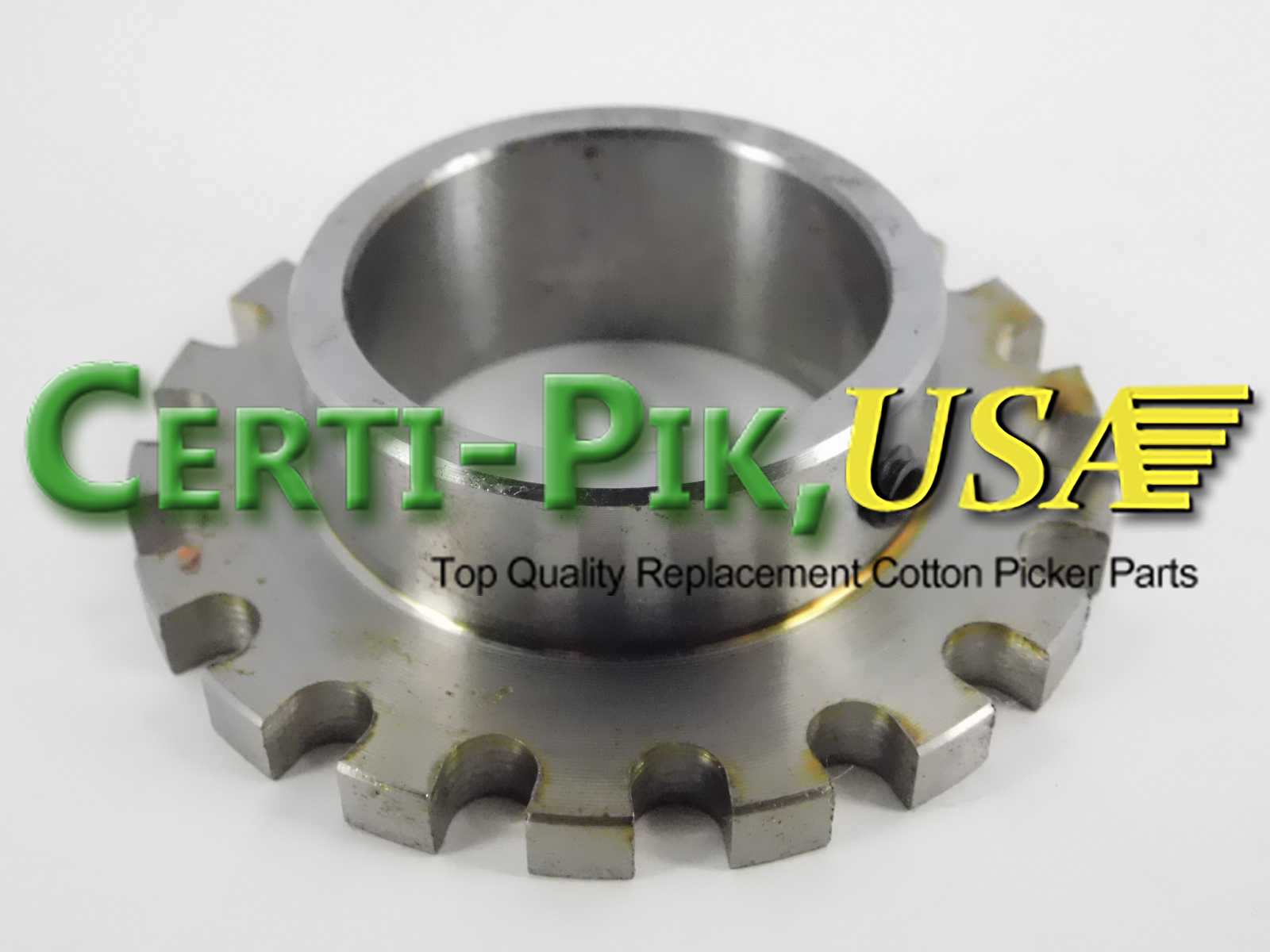 Description: TONEWHEEL

OEM Part: N197459

Section: Air System

John Deere 2 Row Fan Assembly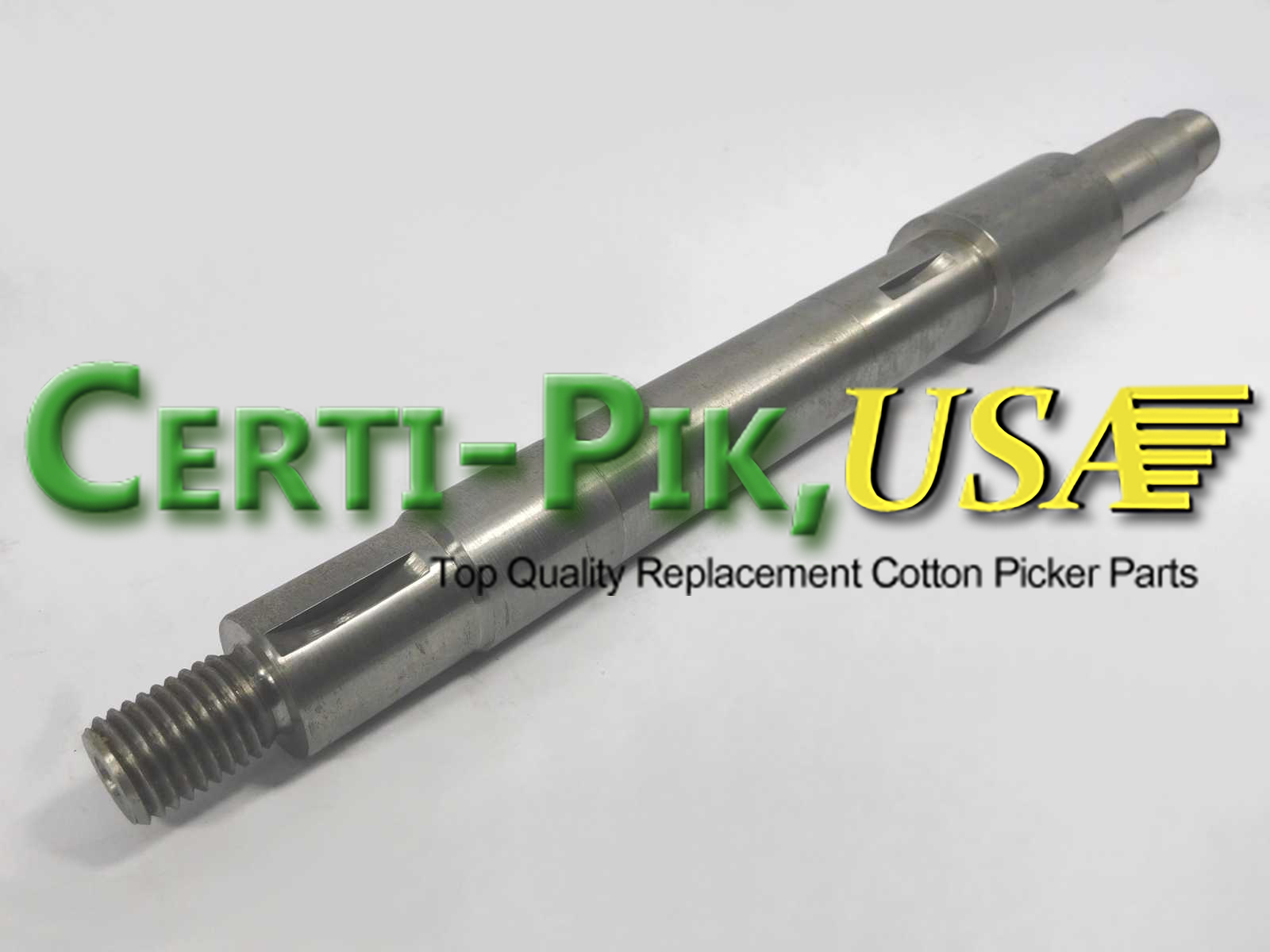 Description: 2 ROW FAN SHAFT – 1.5″ DIA

OEM Part: N276868

Section: Air System

John Deere 2 Row Fan Assembly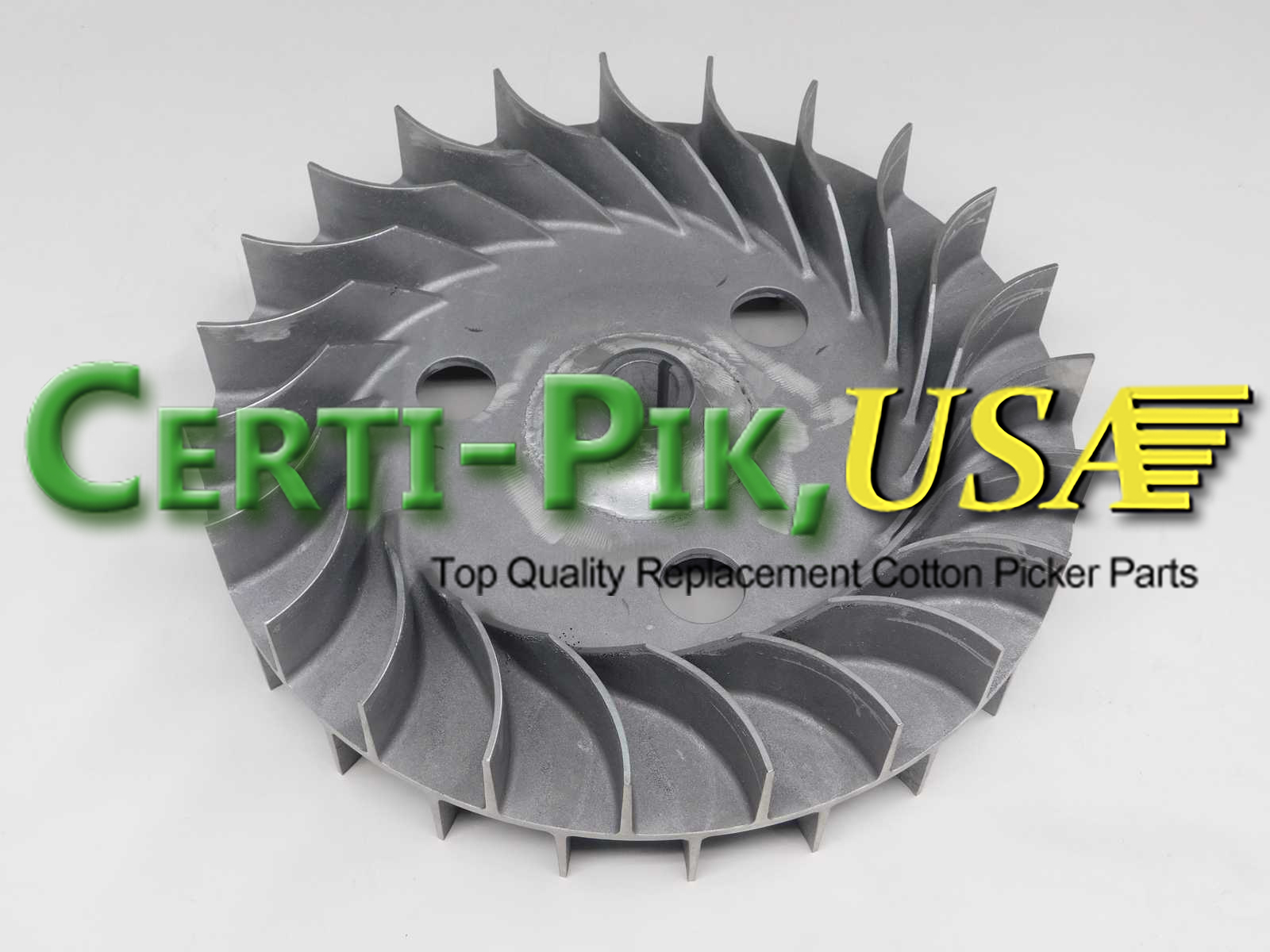 Description: FAN BLADE 2 ROW – 1.50″ BORE

OEM Part: N276866

Section: Air System

John Deere 2 Row Fan Assembly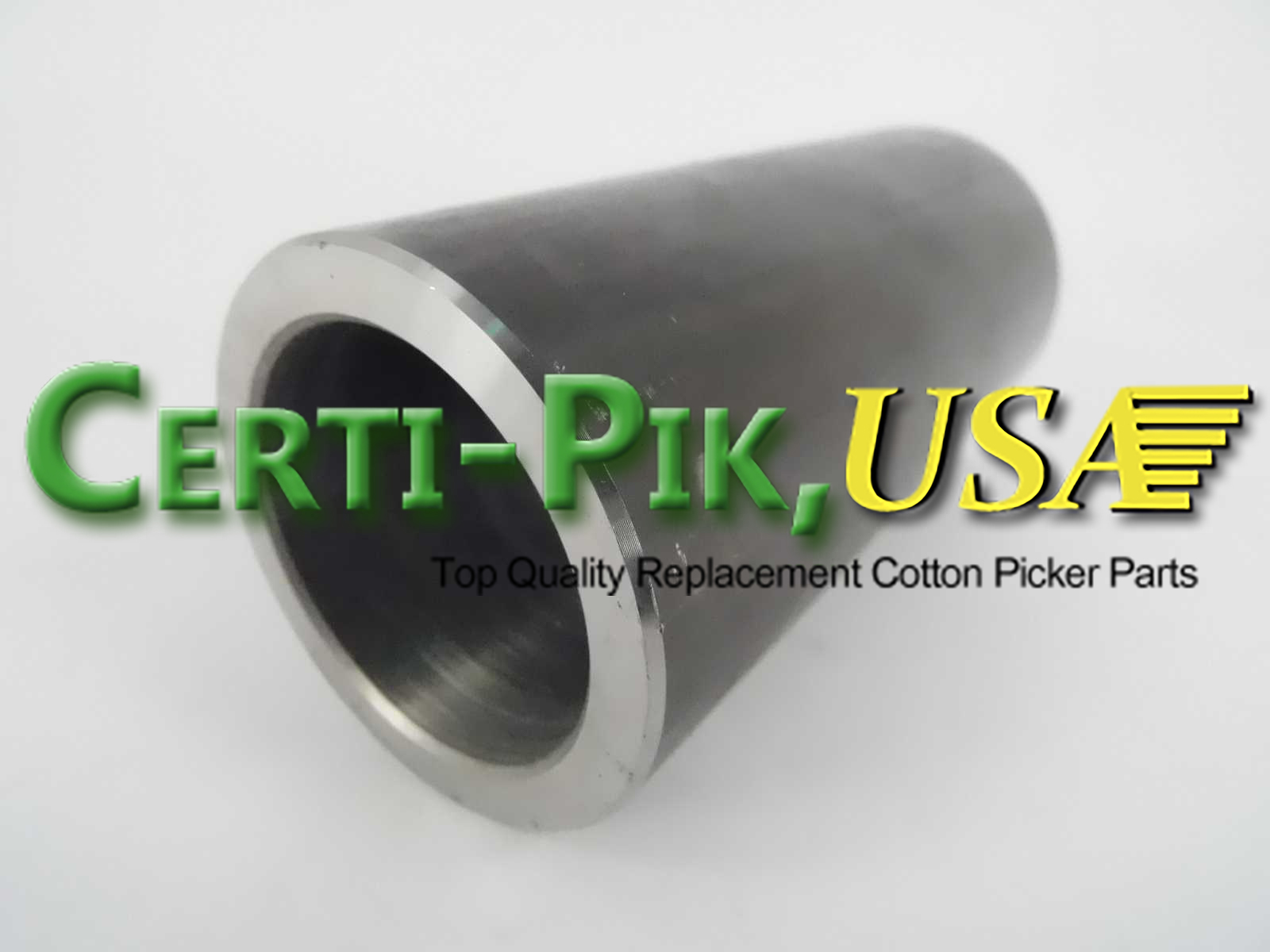 Description: LONG SPACER – 2 ROW FAN SHAFT- 1.5″ SHAFT

OEM Part: N276867

Section: Air System

John Deere 2 Row Fan Assembly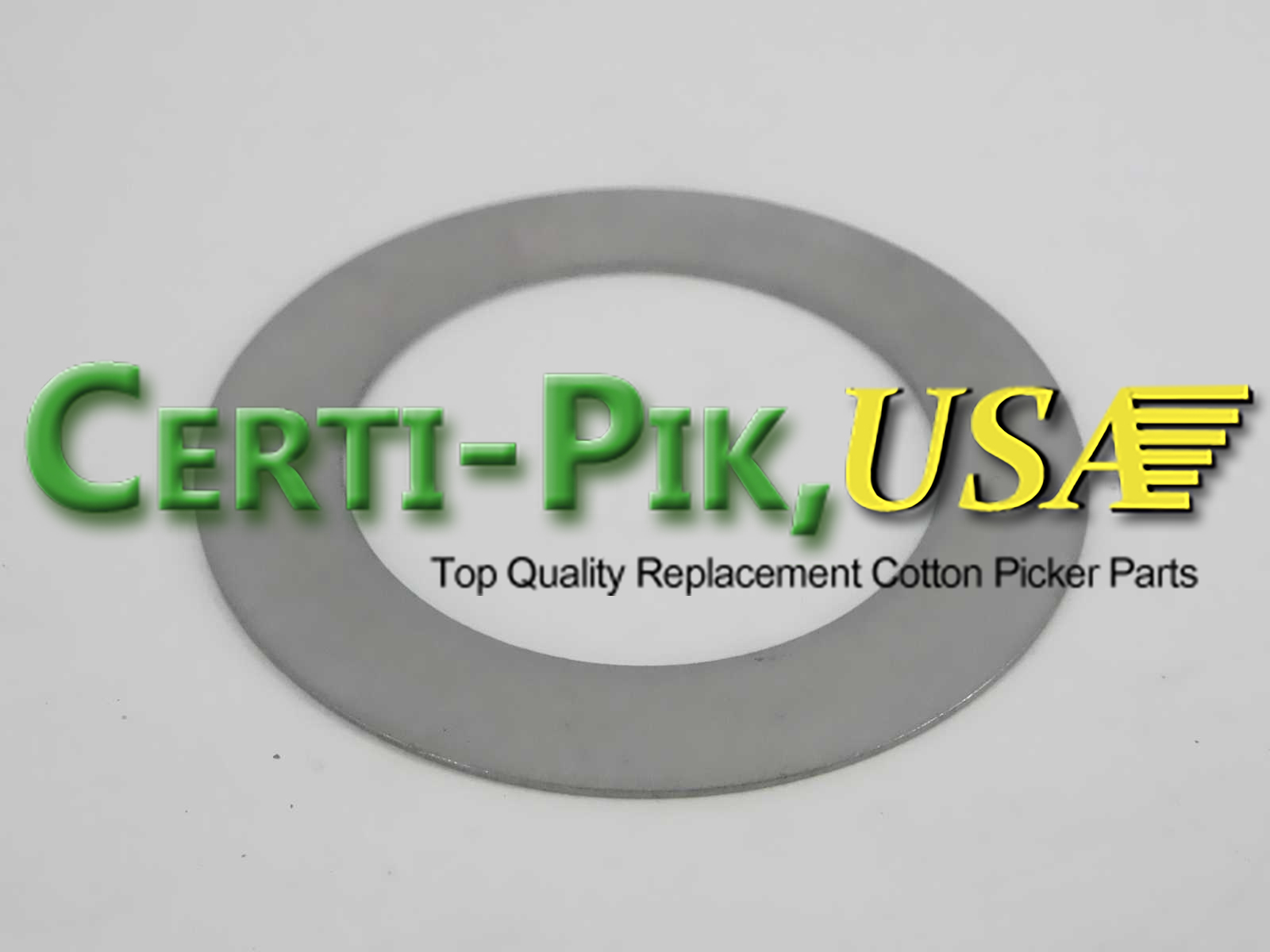 Description: WASHER – 1-17/32 X 1-31/32 X .035″

OEM Part: 24H1535

Section: Air System

John Deere 2 Row Fan Assembly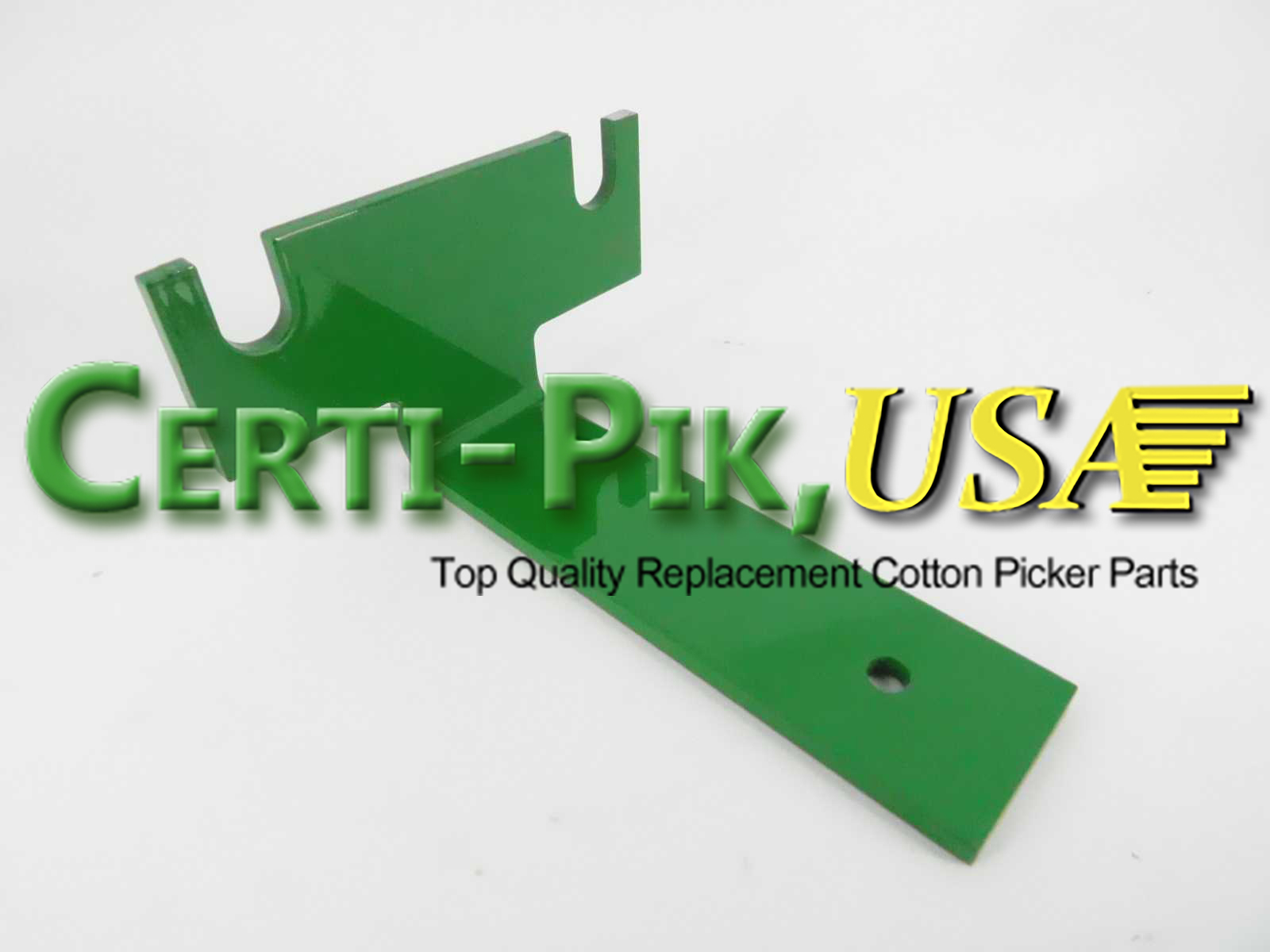 Description: ANGLE – BELT GUARD – 2 ROW FAN

OEM Part: N221237

Section: Air System

John Deere 2 Row Fan Assembly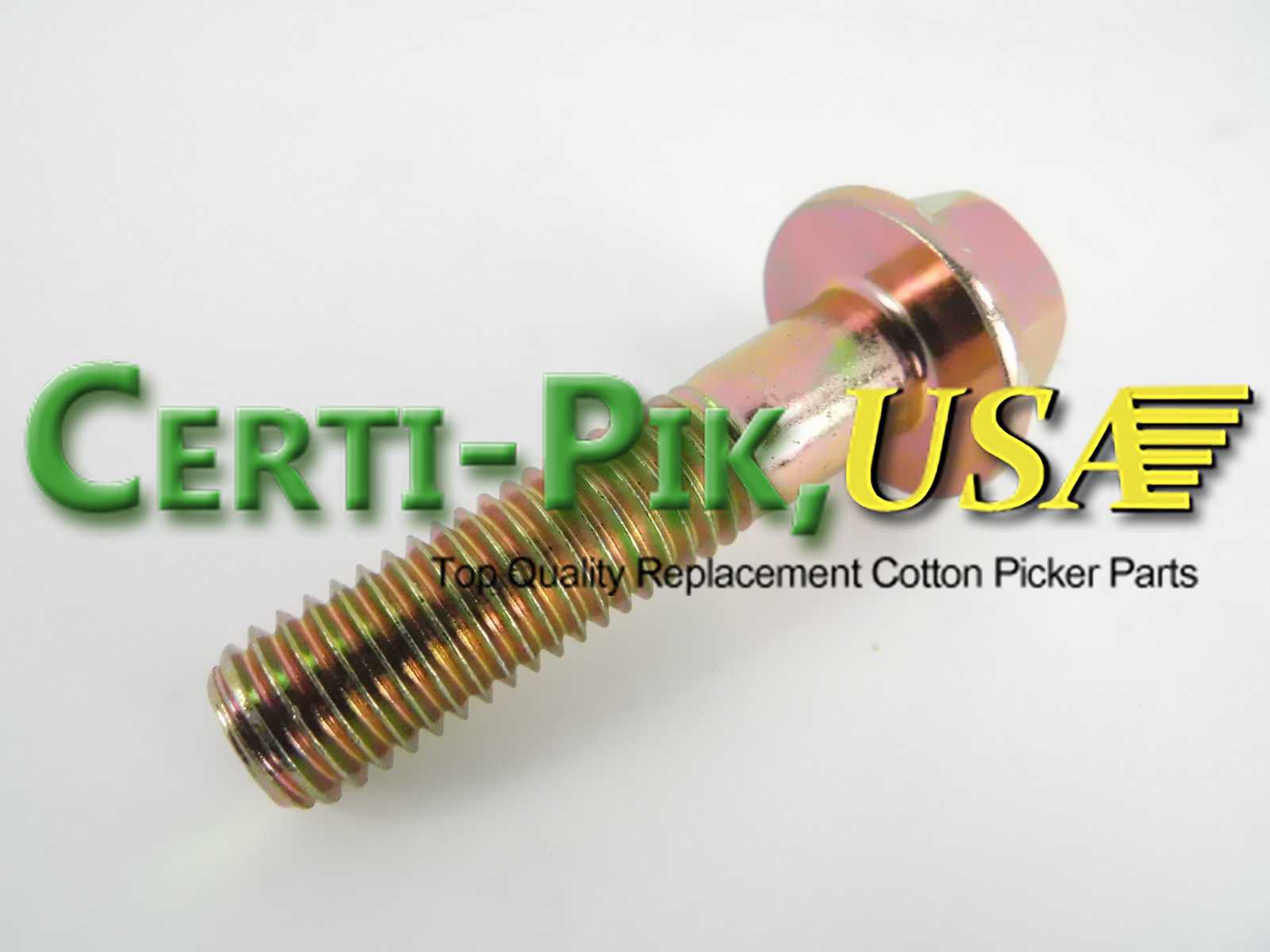 Description: BOLT – M12 X 50 – SMOOTH HEX FLANGE

OEM Part: 19M8306

Section: Air System

John Deere 2 Row Fan Assembly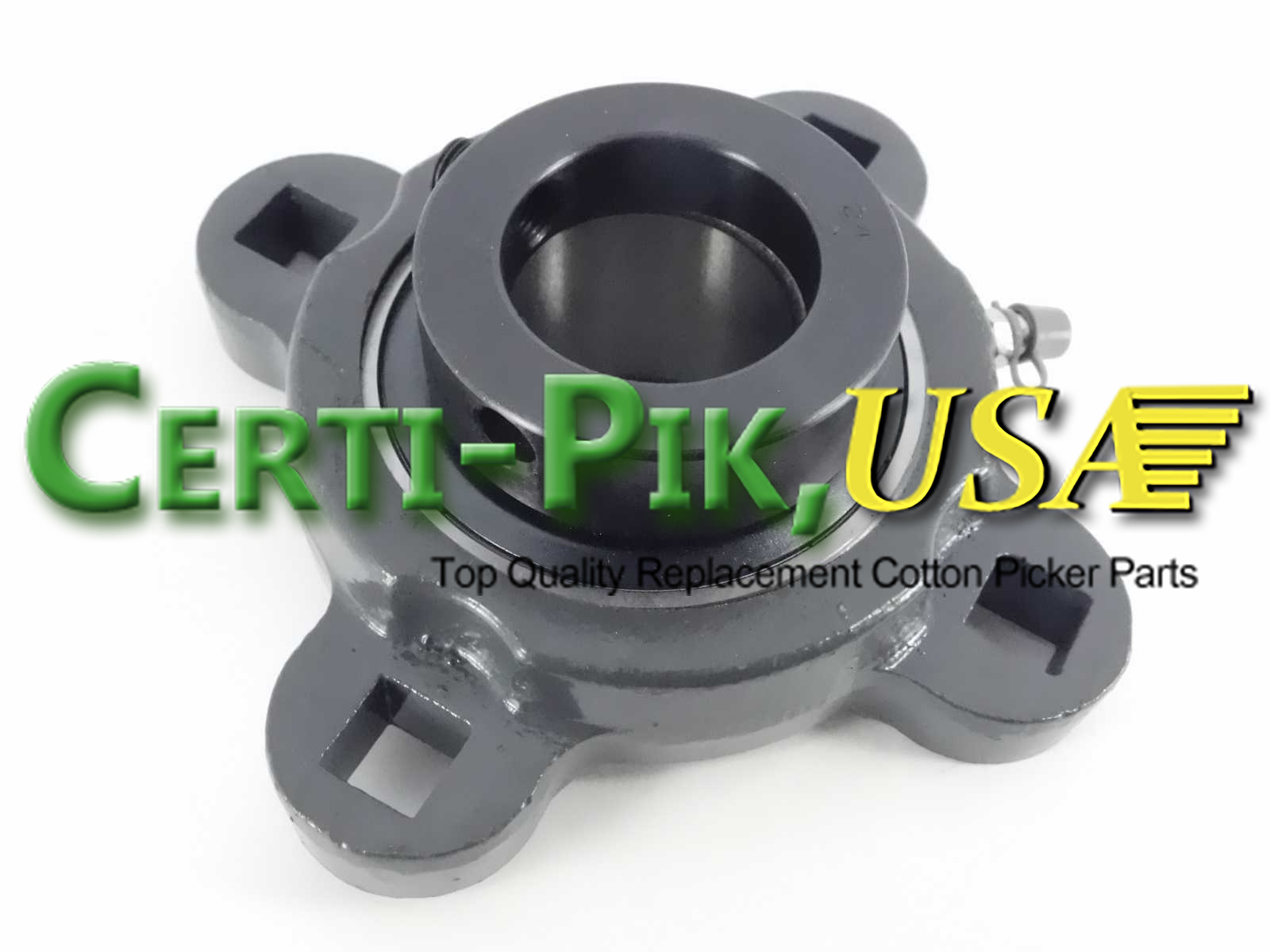 Description: 1-1/2 BRG ASSY – INCLUDES HOUSING AND LOCKING COLLAR

OEM Part: AN190738

Section: Air System

John Deere 2 Row Fan Assembly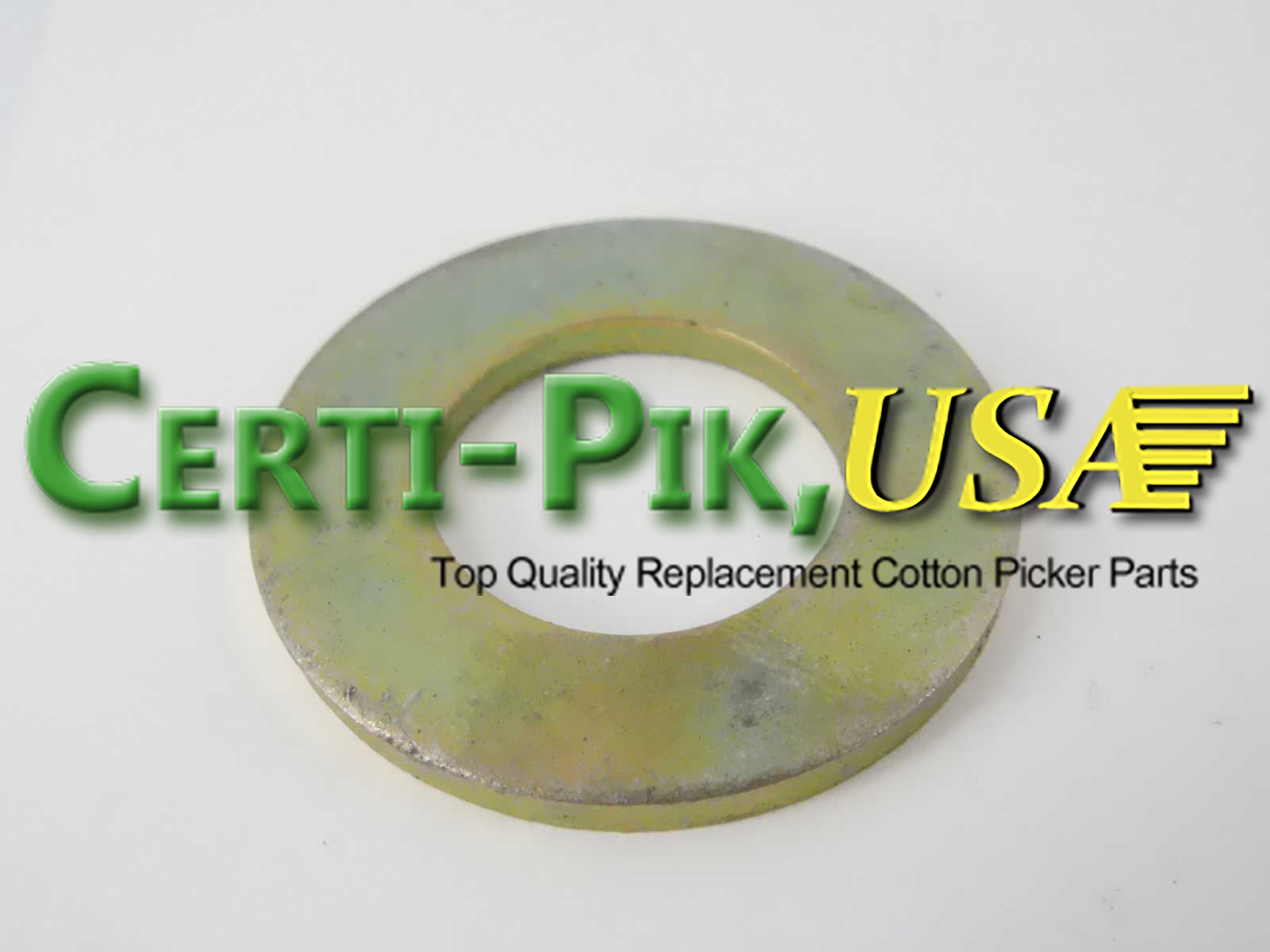 Description: WASHER – 1.75 X .937 X .13 HDN

OEM Part: 24M7091

Section: Air System

John Deere 2 Row Fan Assembly
Description: NUT – M24 – HEX STOVER LOCK

OEM Part: A31871

Section: Air System

John Deere 2 Row Fan Assembly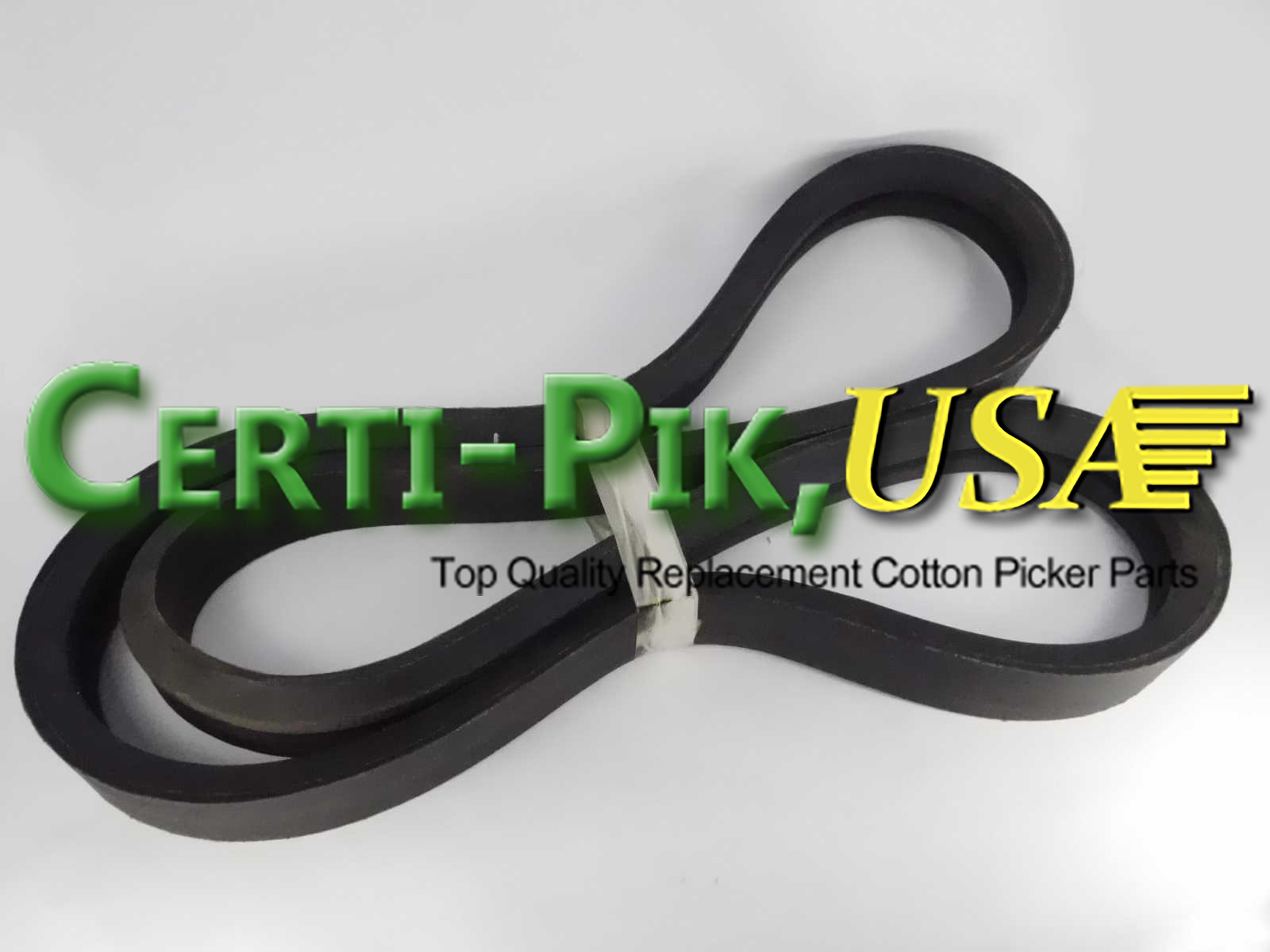 Description: FAN ROTOR – 9935 – Belt-Fan Drive (2 Band) – Eff.L78.750 IN – W.66 IN – T.41 IN (FAN ASSY #74106)

OEM Part: N220907

Section: Air System

John Deere 2 Row Fan Assembly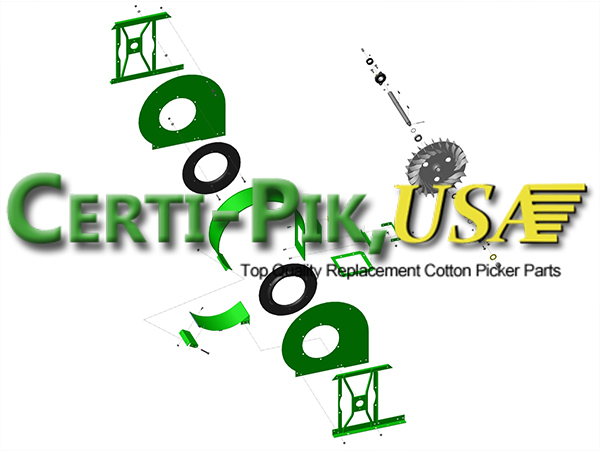 Description: 2 ROW FAN KIT – 1-3/8″ SHAFT, ALL PARTS UNASSEMBLED INCLUDES #07200 BOLT KIT – (W/O #90049P SHEAVE) (9930CP, 7440CS)

OEM Part: AN115233

Section: Air System

John Deere 2 Row Fan Assembly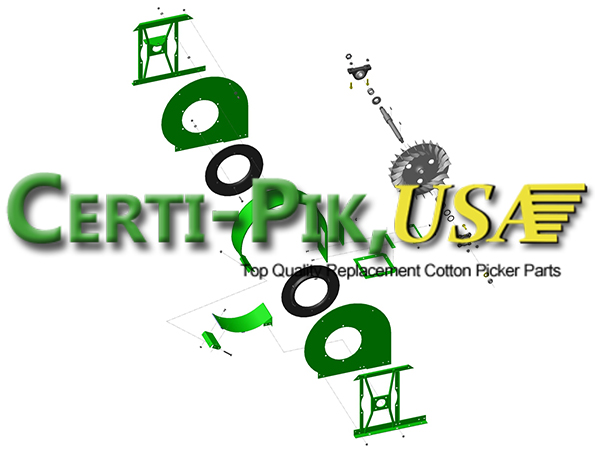 Description: 2 ROW FAN KIT – ALL PARTS UNASSEMBLED INCLUDES #74106BK BOLT KIT (9935CP, 7455CS) (MAY USE WATER PULLEY AND BUSHING ON MODELS 9900-30CP &7440CS) DOES NOT INCLUDE BELT GUARD # 21237

OEM Part: AN274106

Section: Air System

John Deere 2 Row Fan Assembly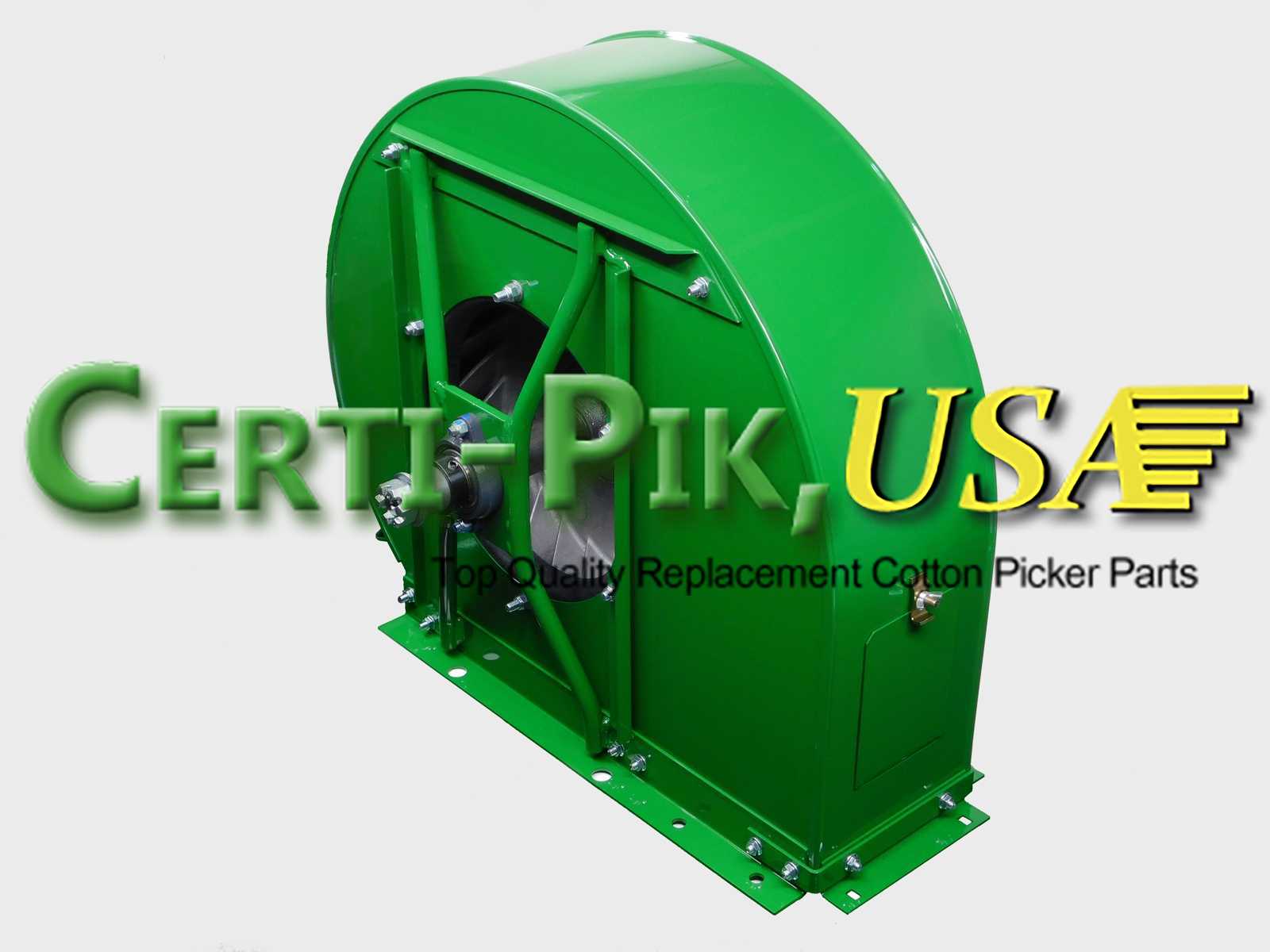 Description: 2 ROW FAN KIT – 1-3/8″ SHAFT, ALL PARTS ASSEMBLED – (W/O #90049P SHEAVE) (9930CP, 7440CS)

OEM Part: 15233A

Section: Air System

John Deere 2 Row Fan Assembly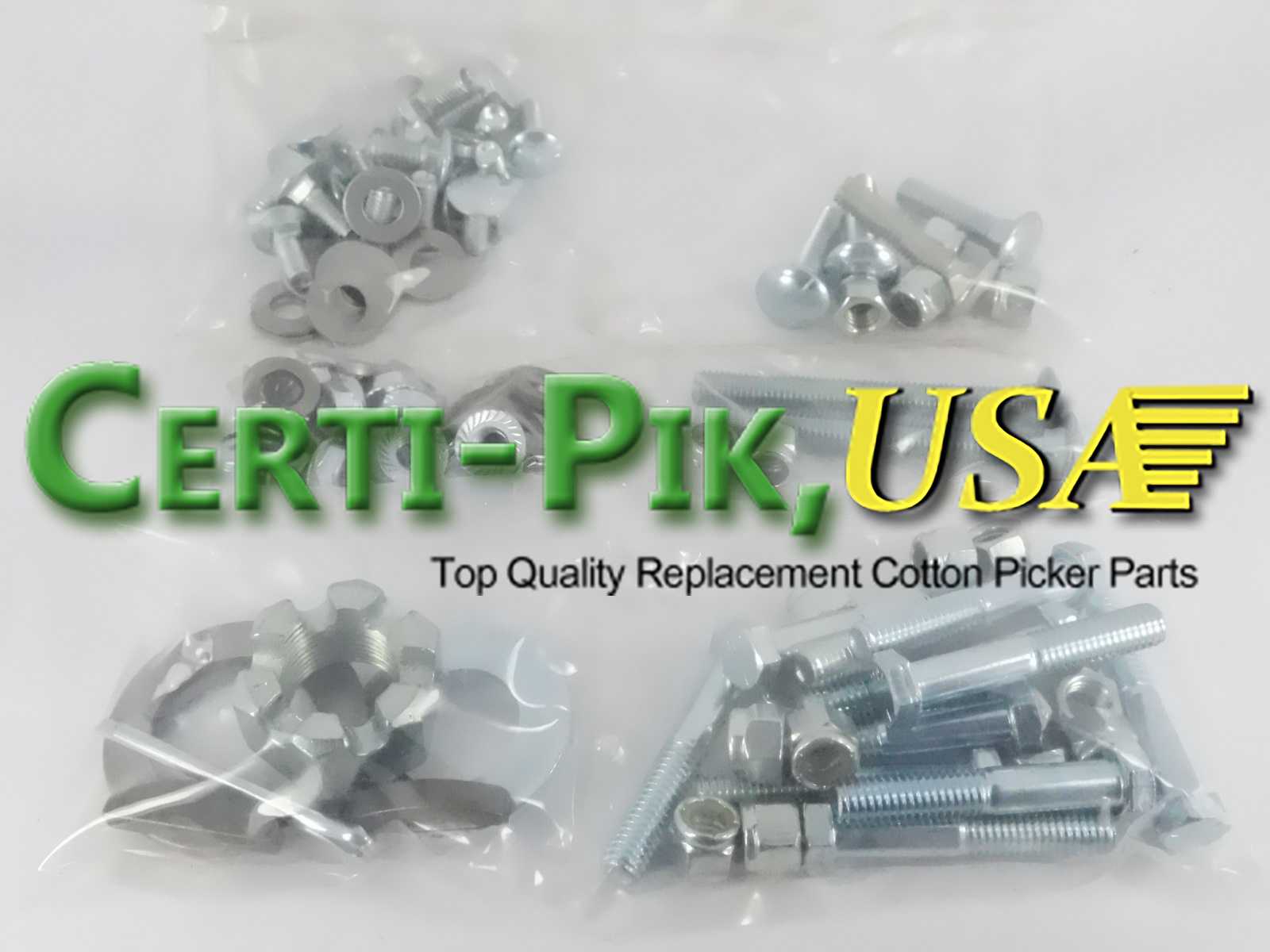 Description: BOLT KIT – COMPLETE FOR 2 ROW FAN ASSEMBLY #15233 (DOES NOT INCLUDE ITEMS 37-40)

OEM Part: 7200

Section: Air System

John Deere 2 Row Fan Assembly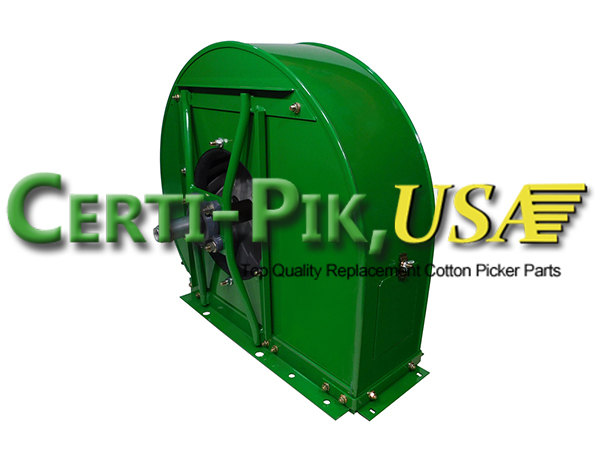 Description: 2 ROW FAN KIT – ALL PARTS ASSEMBLED (9935CP, 7455CS) (MAY USE WATER PULLEY AND BUSHING ON MODELS 9900-30CP & 7440CS) DOES NOT INCLUDE BELT GUARD # 21237

OEM Part: 74106A

Section: Air System

John Deere 2 Row Fan Assembly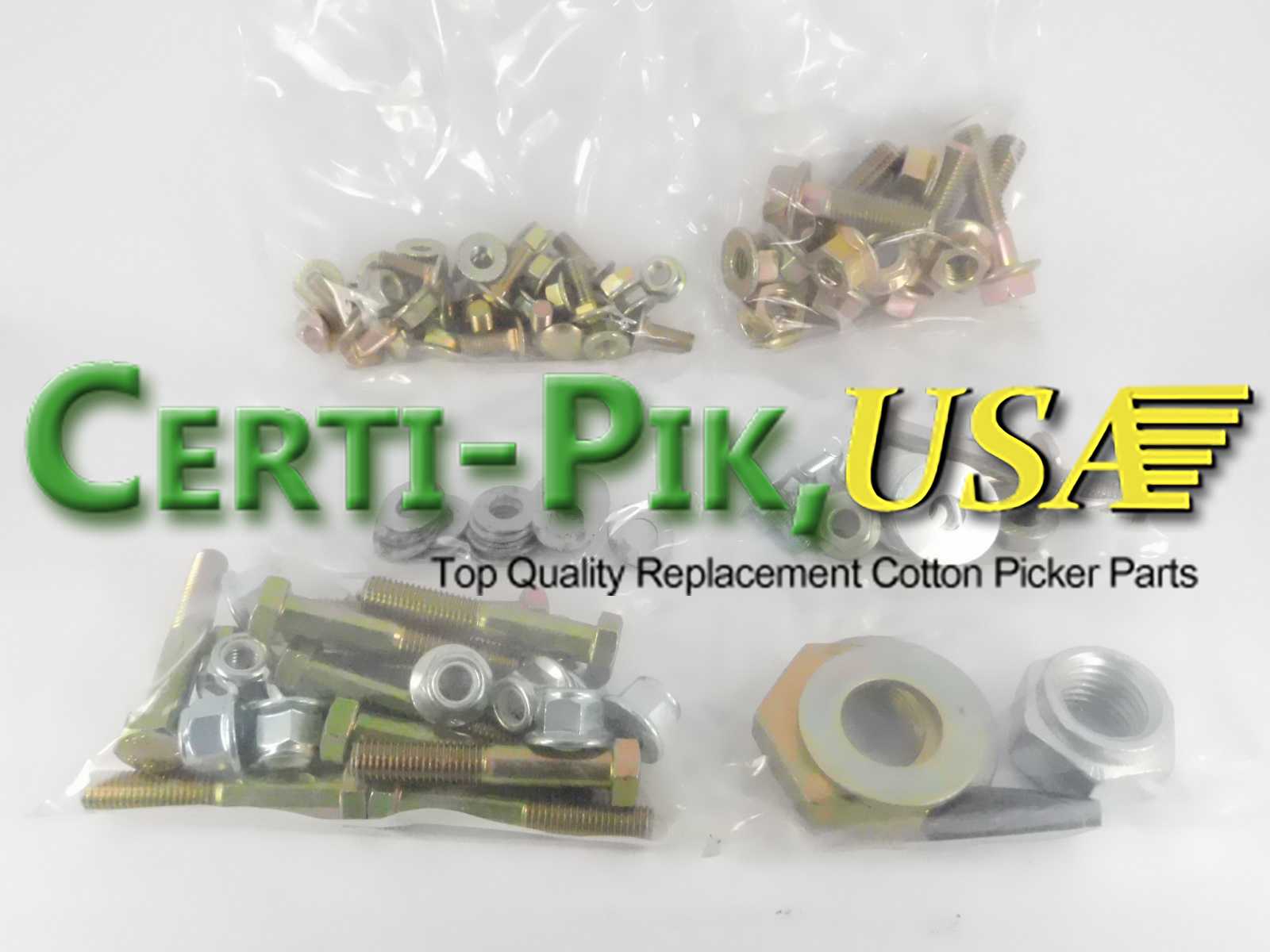 Description: BOLT KIT – COMPLETE FOR 2 ROW FAN ASSEMBLY #74106 (9935CP, 7455CS) (DOES NOT INCLUDE ITEMS 37-40)

OEM Part: 74106BK

Section: Air System

John Deere 2 Row Fan Assembly



---
John Deere 4 Row Fan Assembly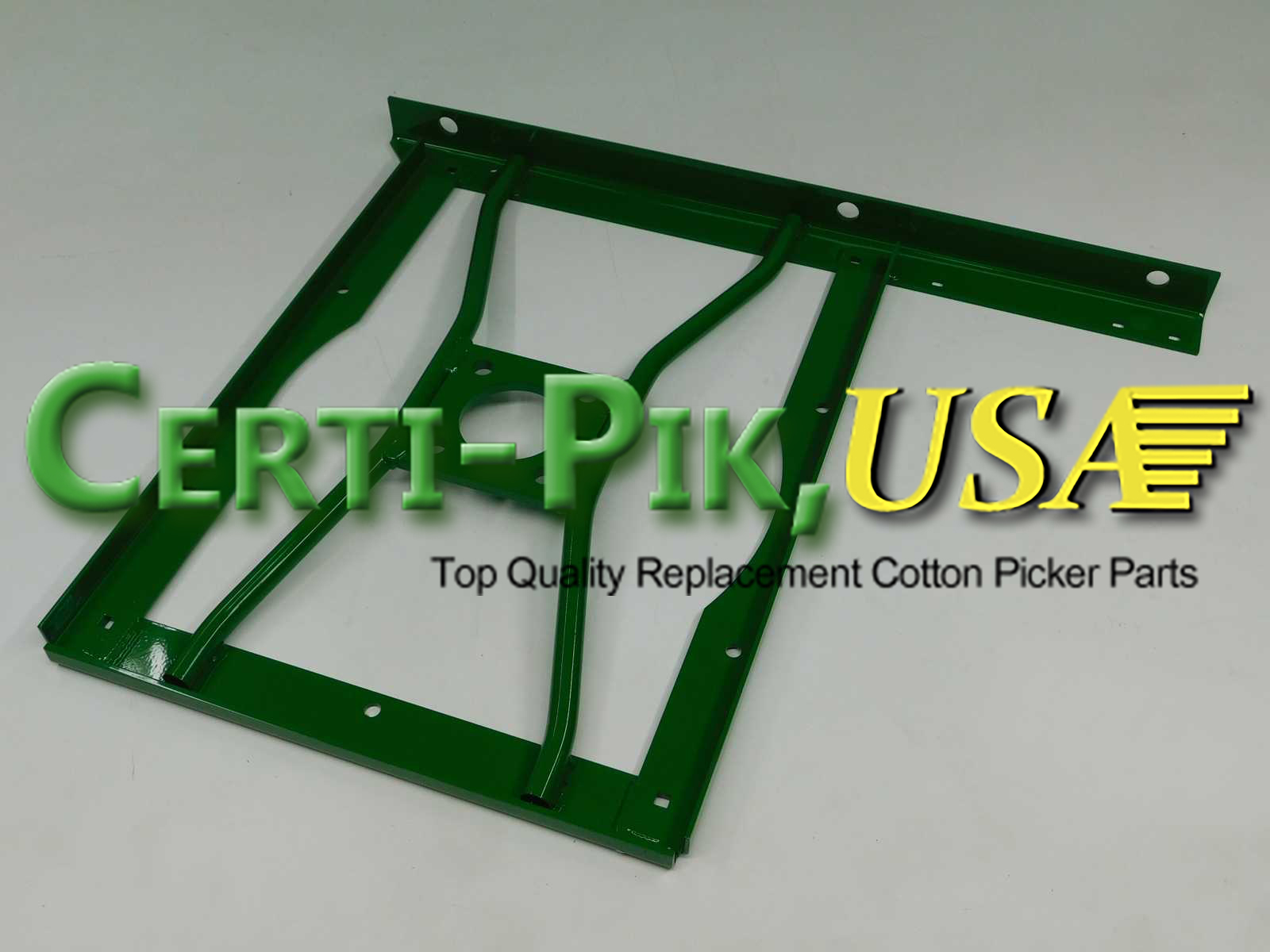 Description: SIDE SUPPORT – BEARING (FRONT)

OEM Part: AN193514

Section: Air System

John Deere 4 Row Fan Assembly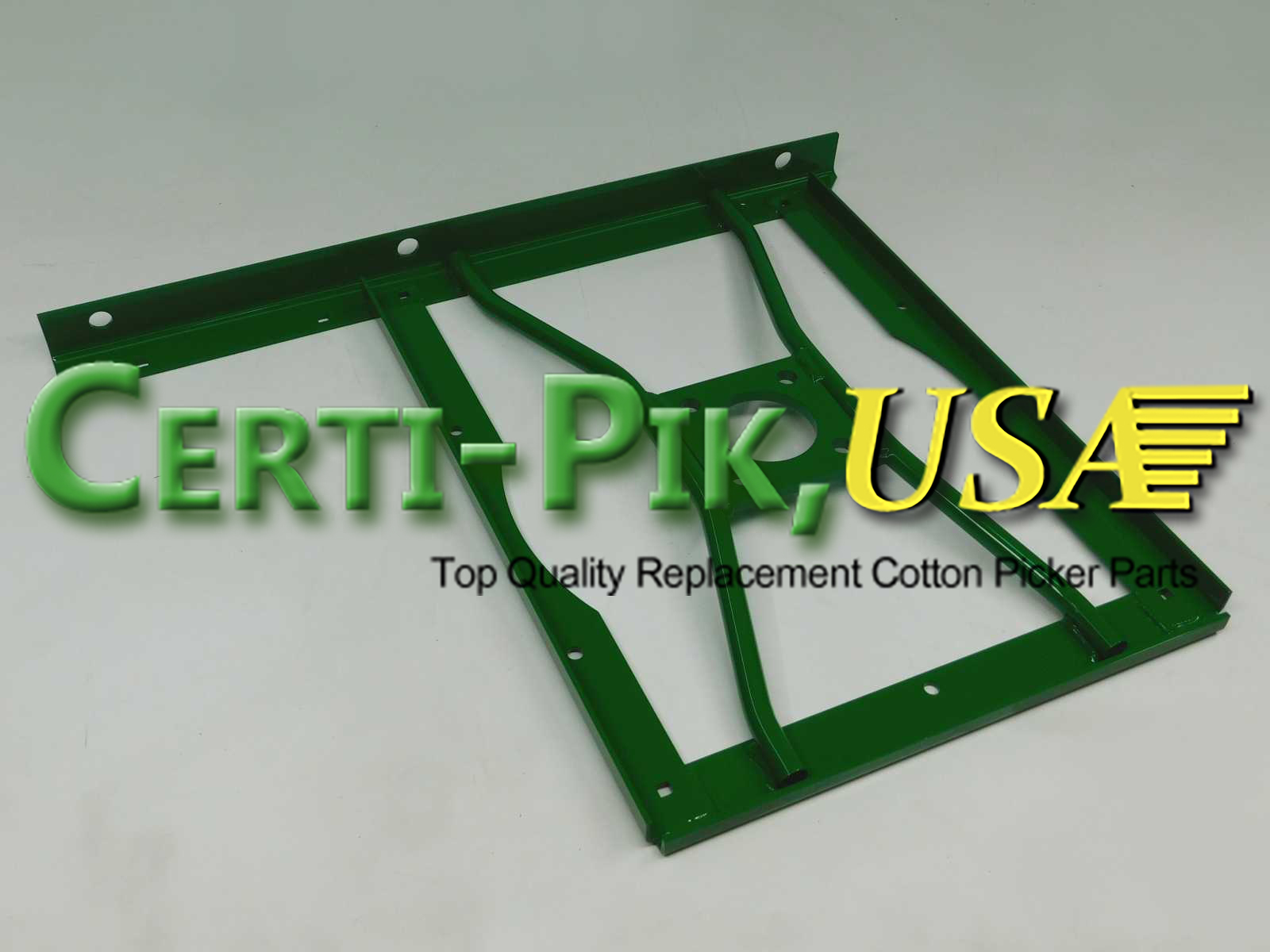 Description: SIDE SUPPORT – BEARING (REAR)

OEM Part: AN193515

Section: Air System

John Deere 4 Row Fan Assembly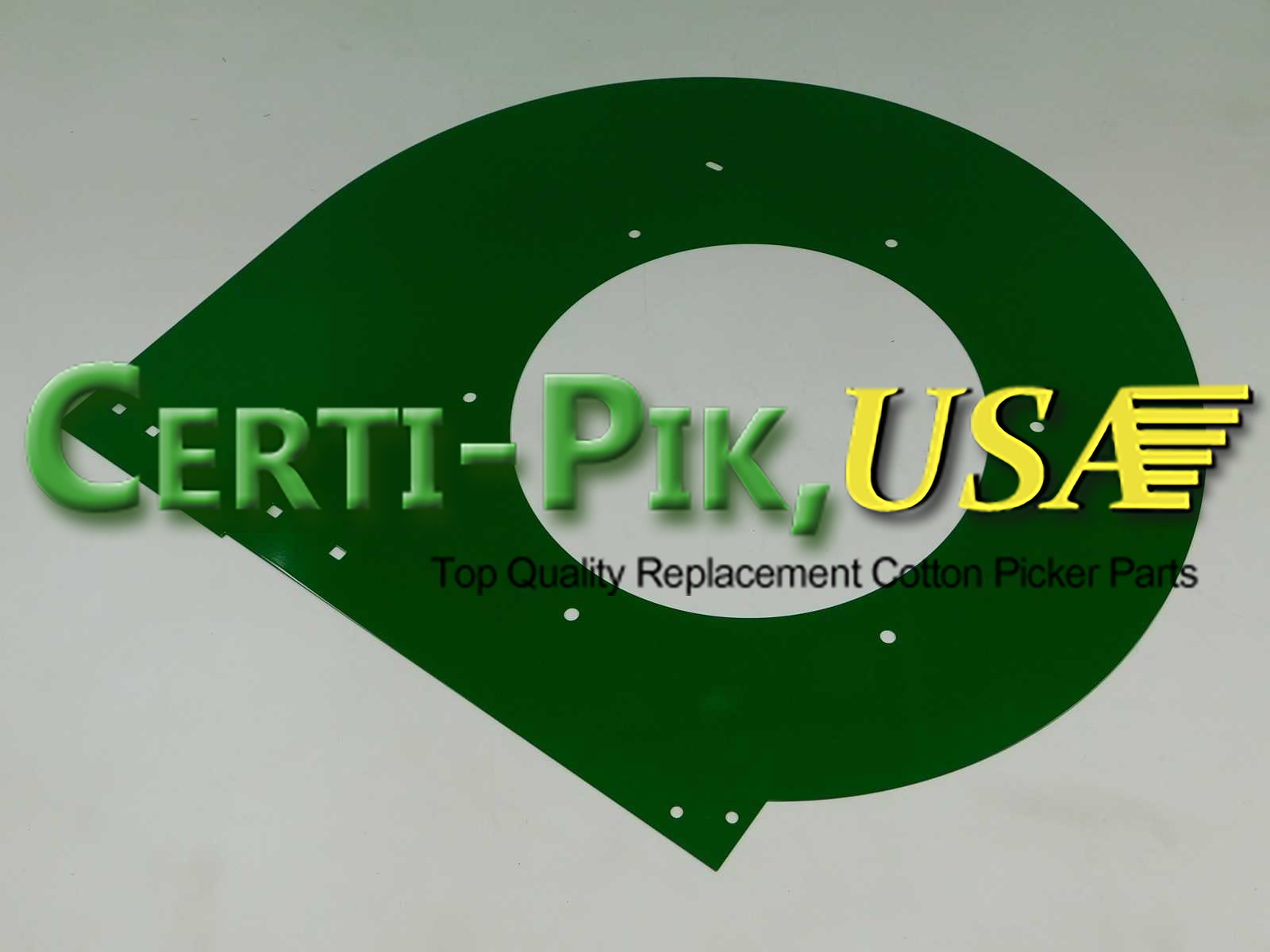 Description: SIDE PANEL

OEM Part: N118515

Section: Air System

John Deere 4 Row Fan Assembly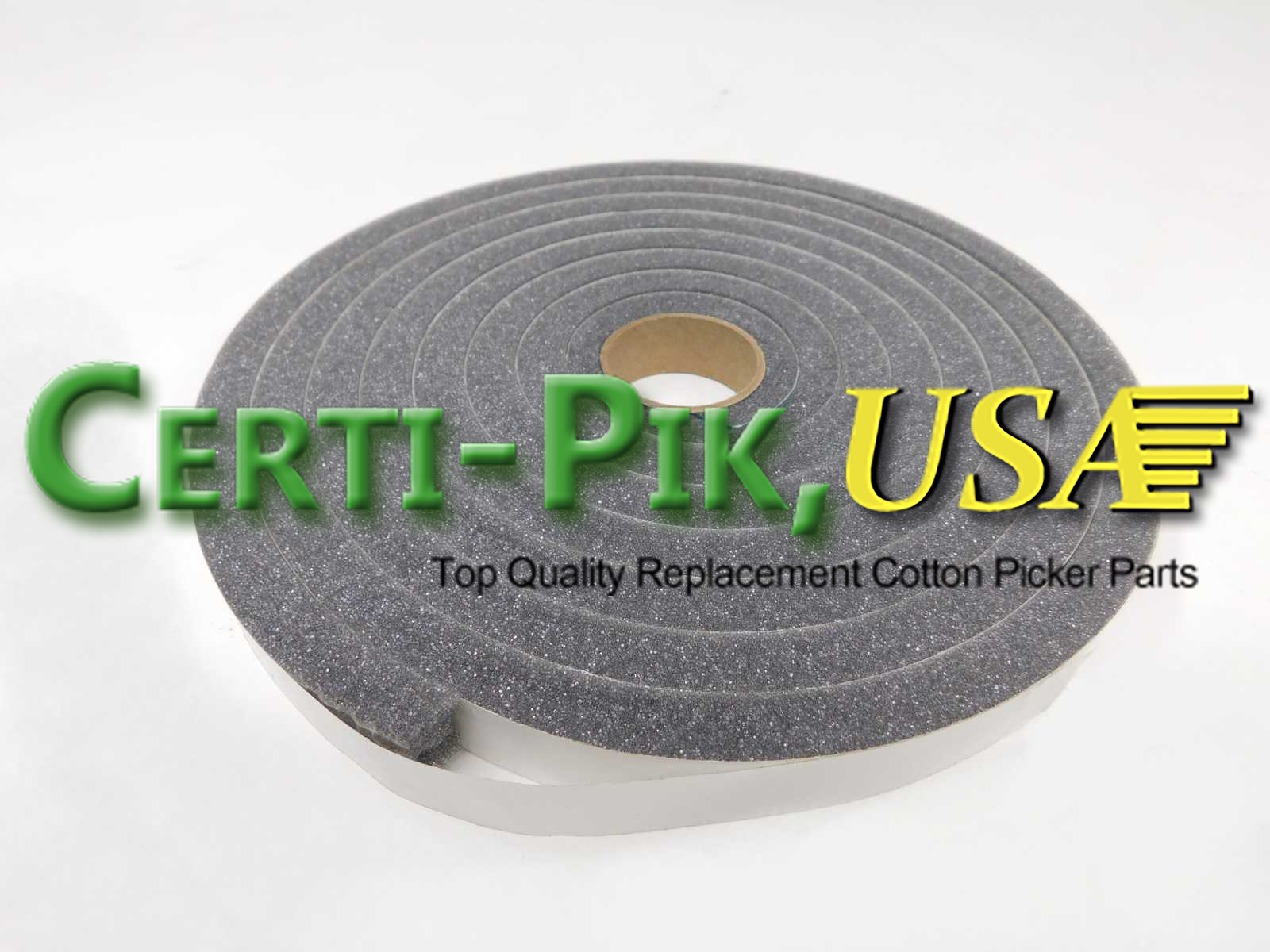 Description: ISOLATOR – 1/2 X 3/4 X 48″-52″ FOAM PAD

OEM Part: N192872

Section: Air System

John Deere 4 Row Fan Assembly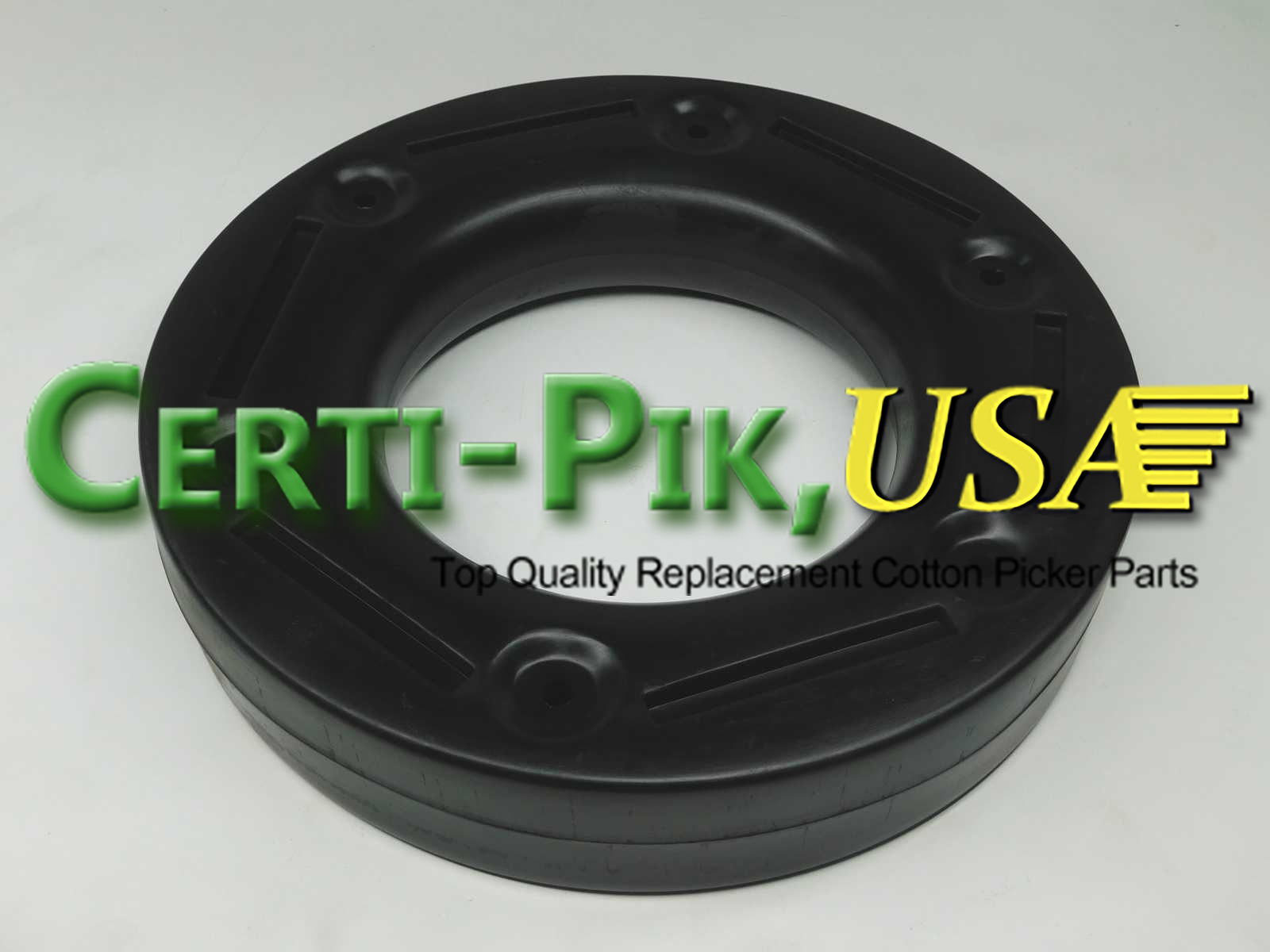 Description: BAFFLE – PLASTIC BAFFLE OR ORIFICE

OEM Part: N196088

Section: Air System

John Deere 4 Row Fan Assembly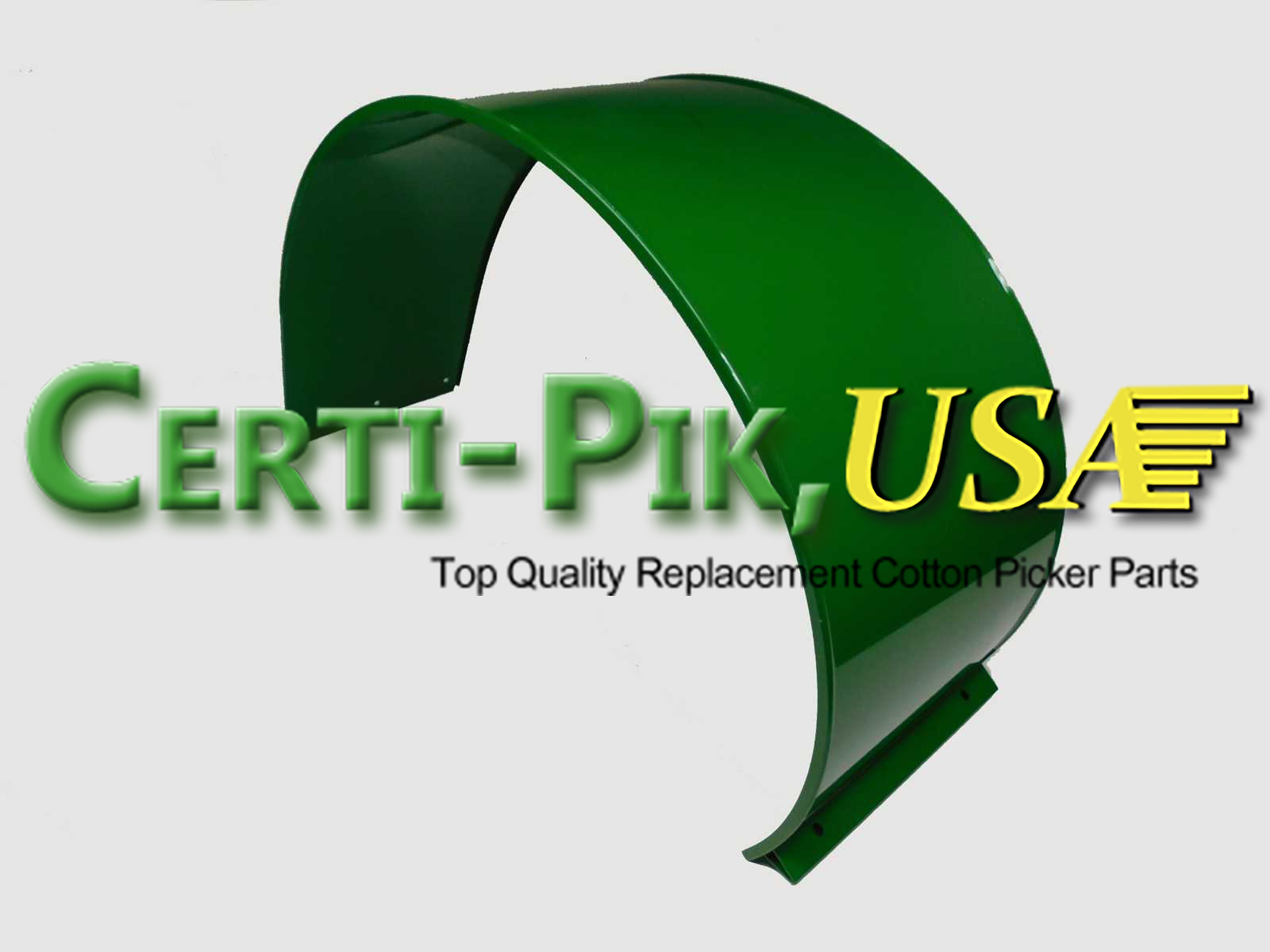 Description: WRAP AROUND – HOUSING

OEM Part: AN114674

Section: Air System

John Deere 4 Row Fan Assembly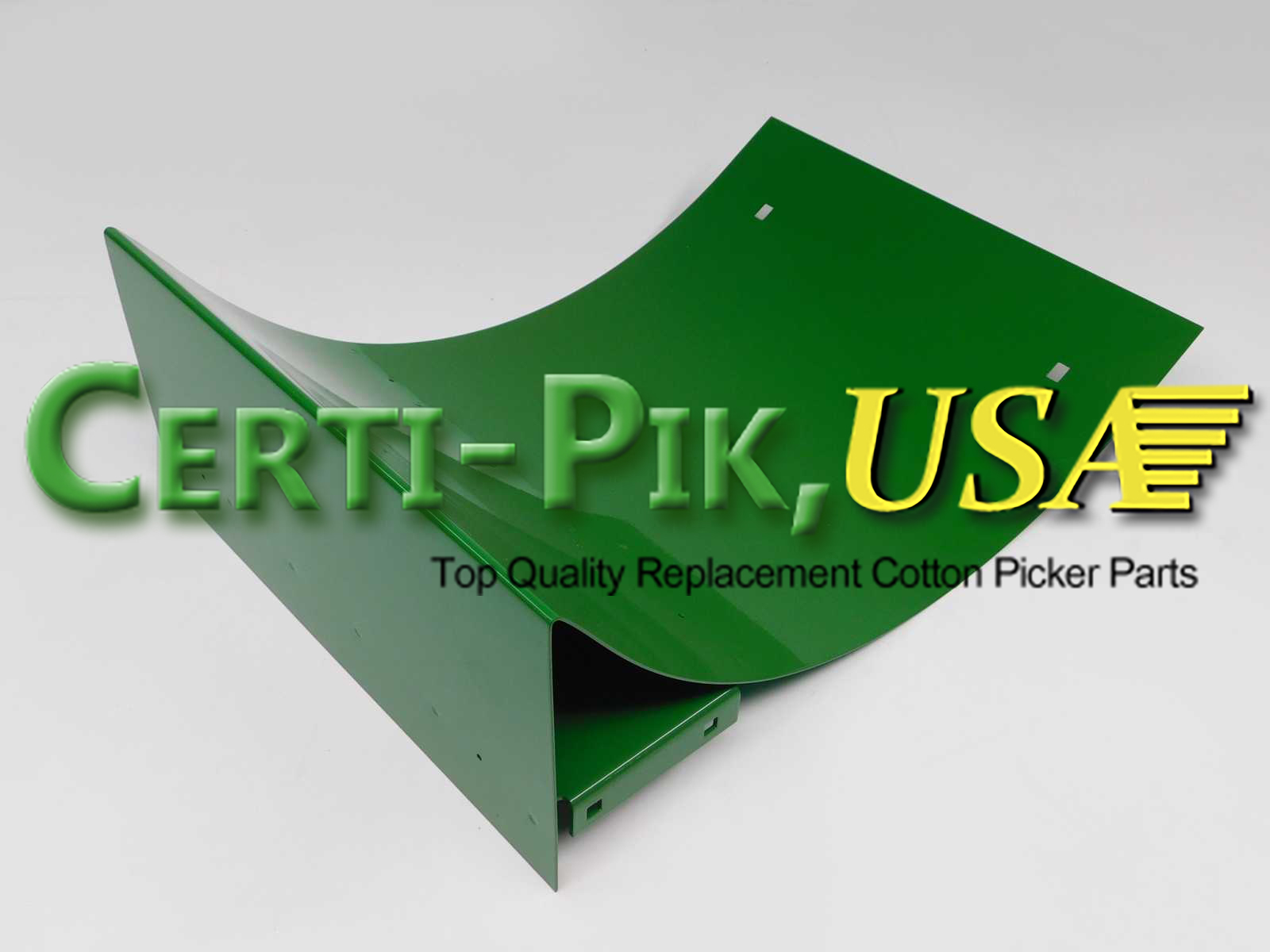 Description: UNDER SHROUD – BOTTOM HOUSING CUTOFF, INCLUDES FOAM #AT35920

OEM Part: AN114675

Section: Air System

John Deere 4 Row Fan Assembly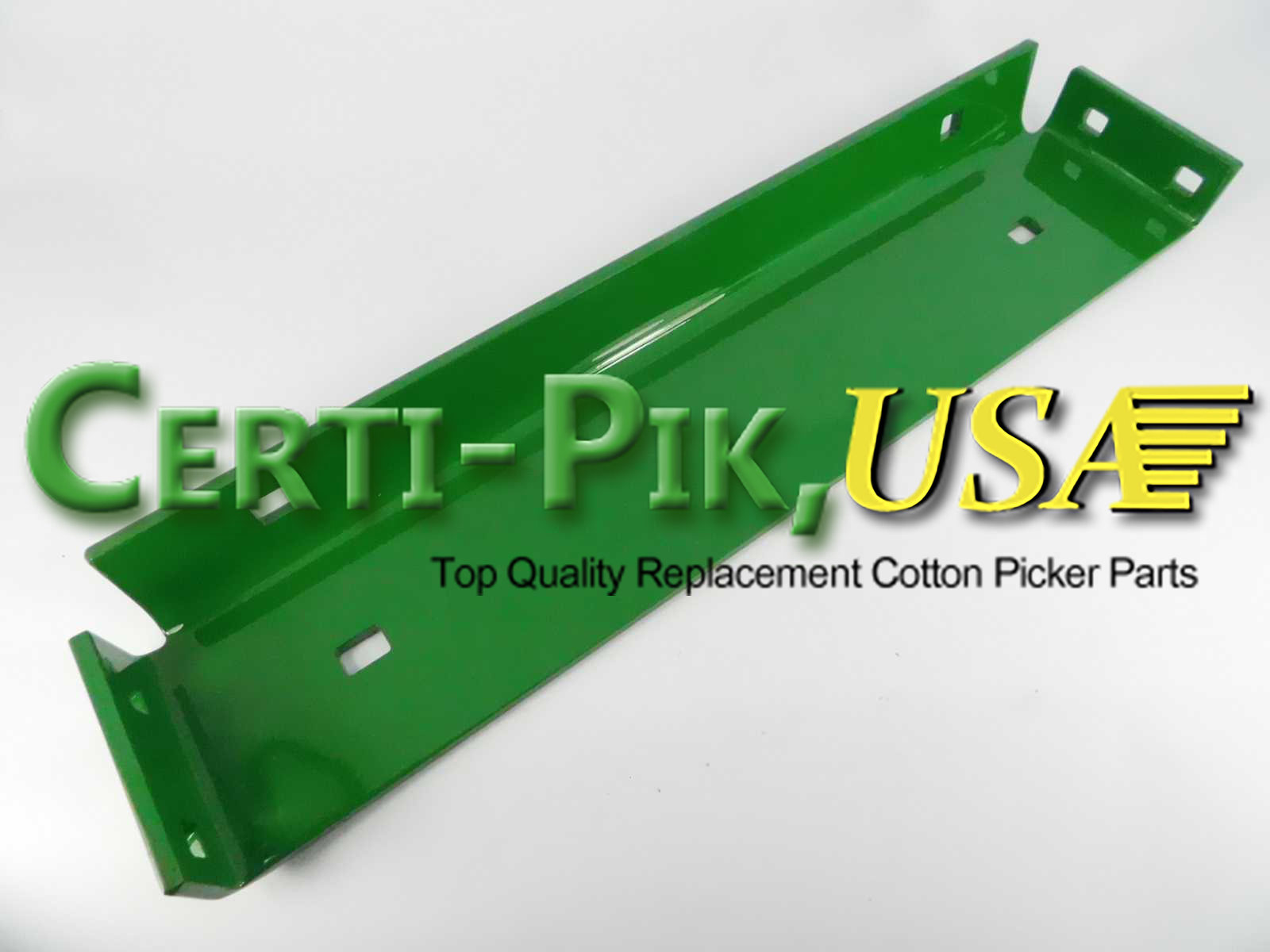 Description: TENSION BRKT

OEM Part: N118518

Section: Air System

John Deere 4 Row Fan Assembly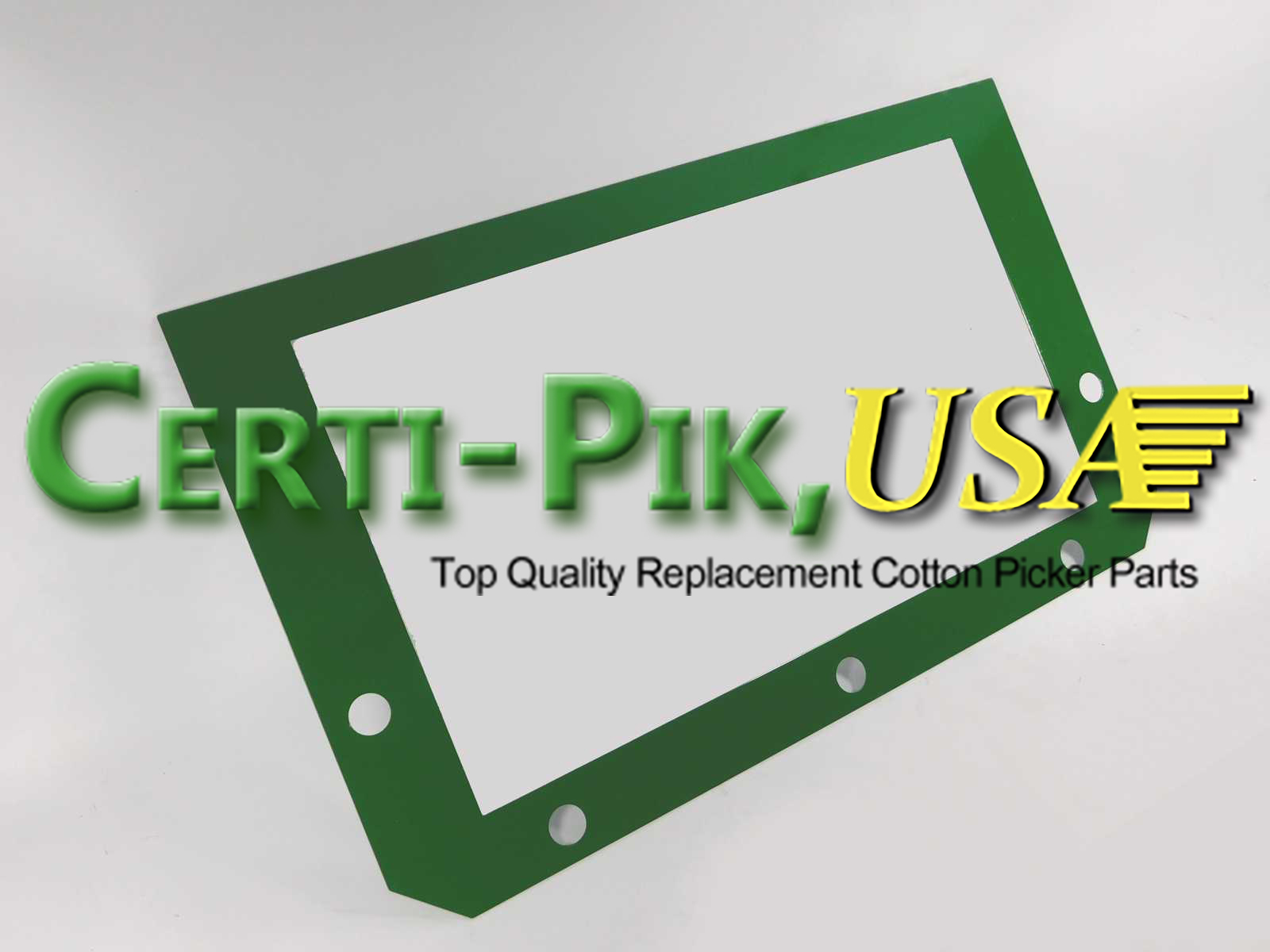 Description: SHIM – FOR FAN OUTLET

OEM Part: N119024

Section: Air System

John Deere 4 Row Fan Assembly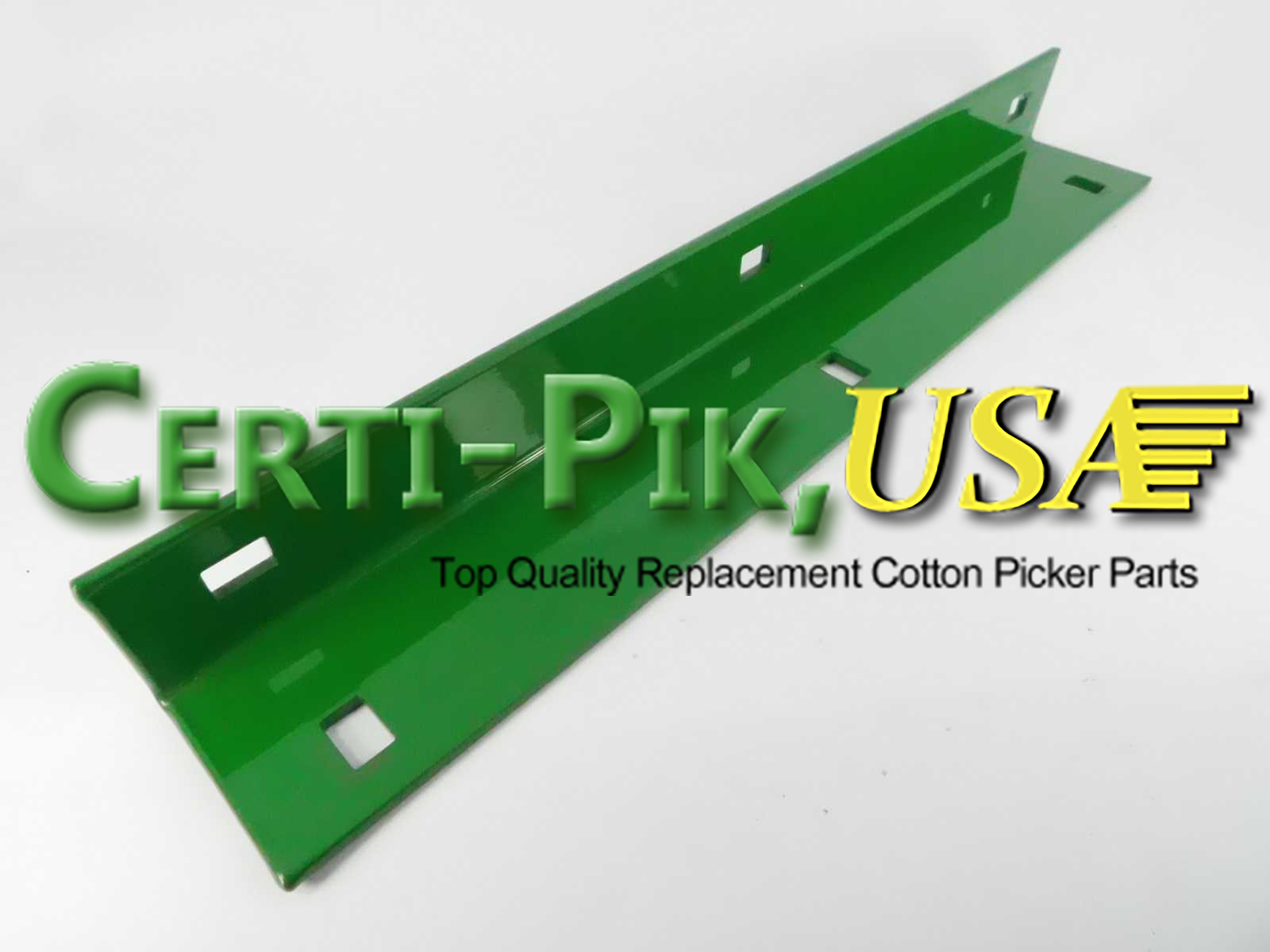 Description: ANGLE – USED FOR MOUNTING SHIM

OEM Part: N118516

Section: Air System

John Deere 4 Row Fan Assembly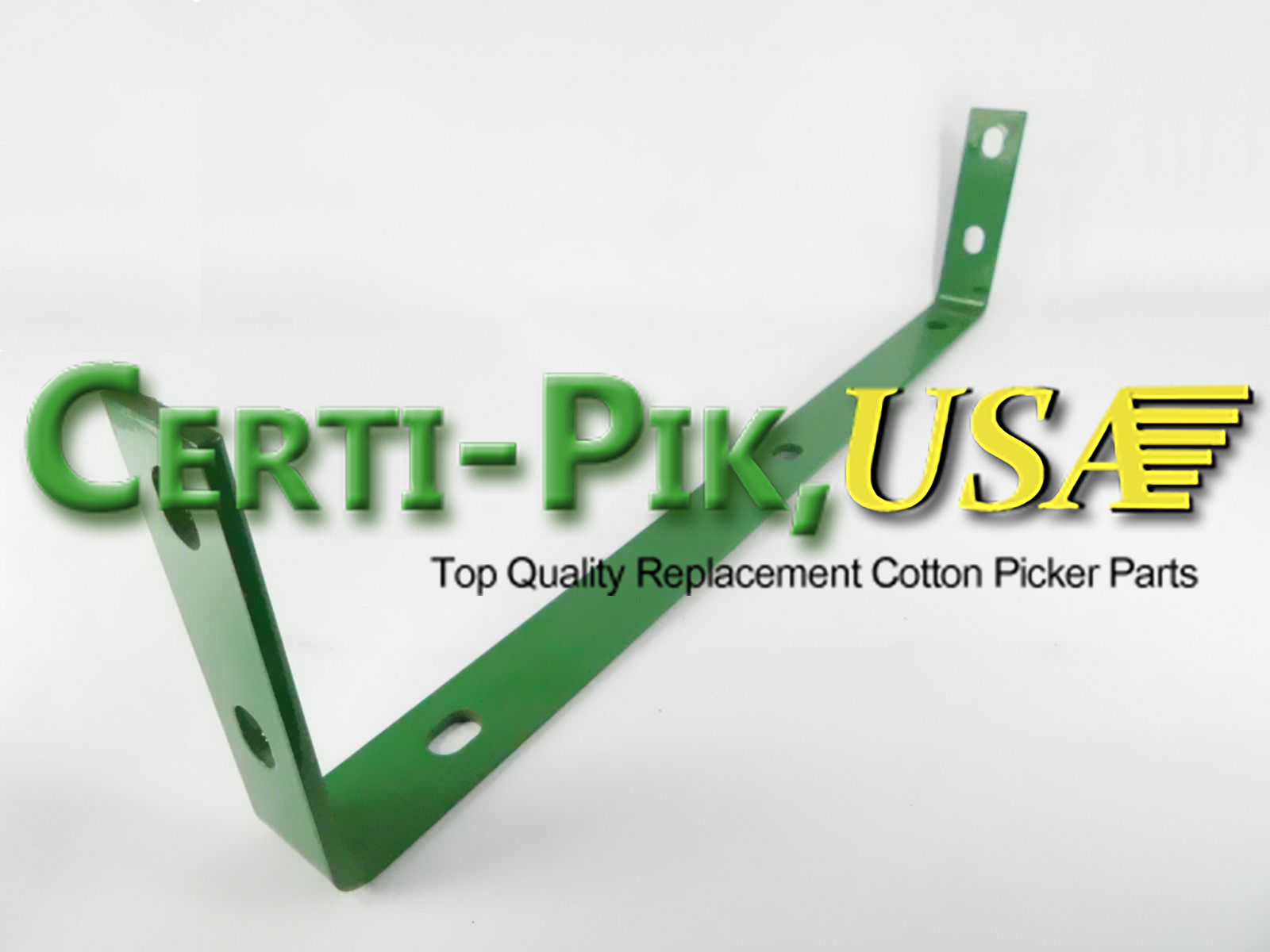 Description: CHANNEL – OUTLET SUPPORT

OEM Part: N118517

Section: Air System

John Deere 4 Row Fan Assembly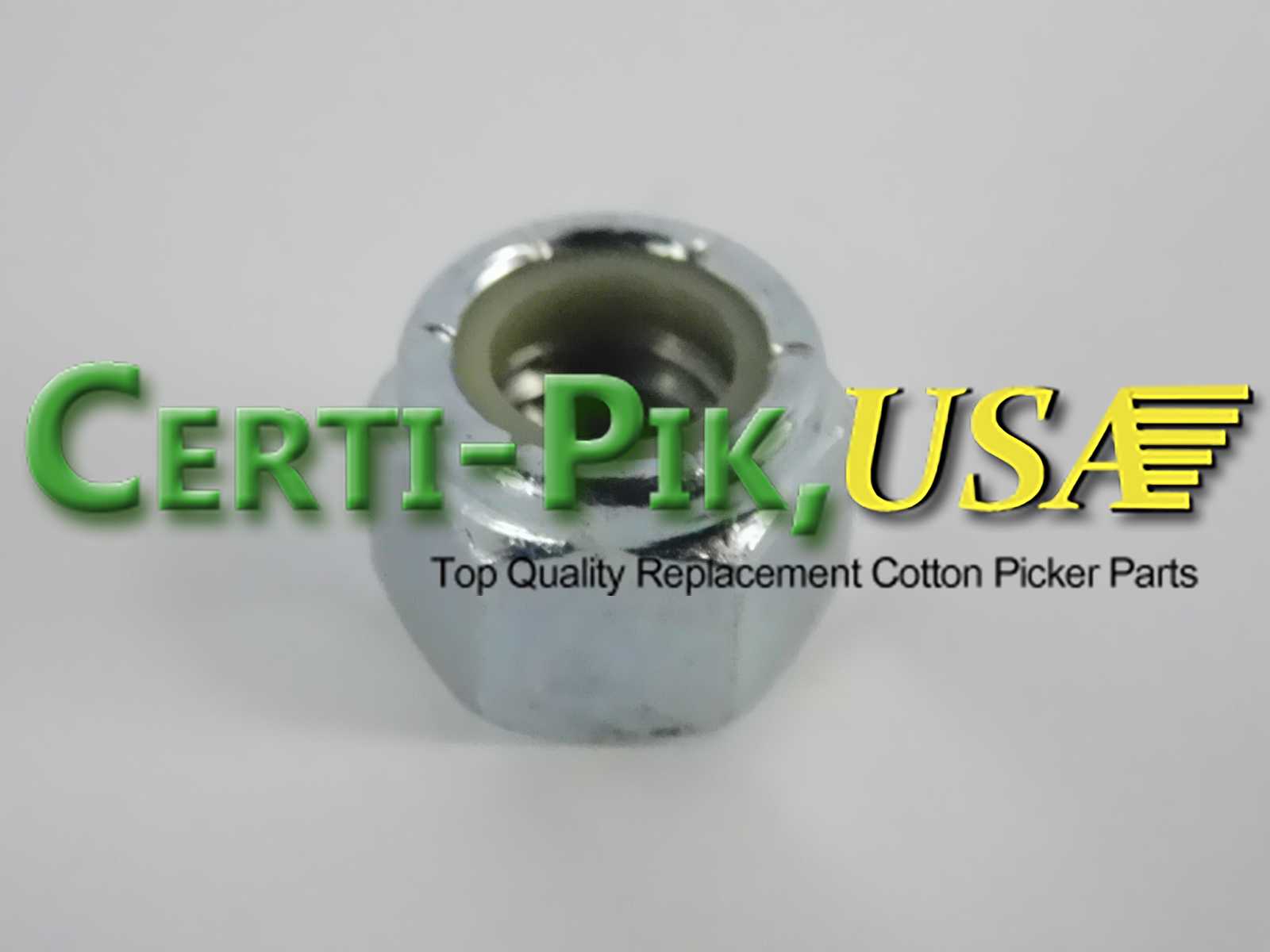 Description: NUT – 3/8 – NYLON LOCK

OEM Part: T11234

Section: Air System

John Deere 4 Row Fan Assembly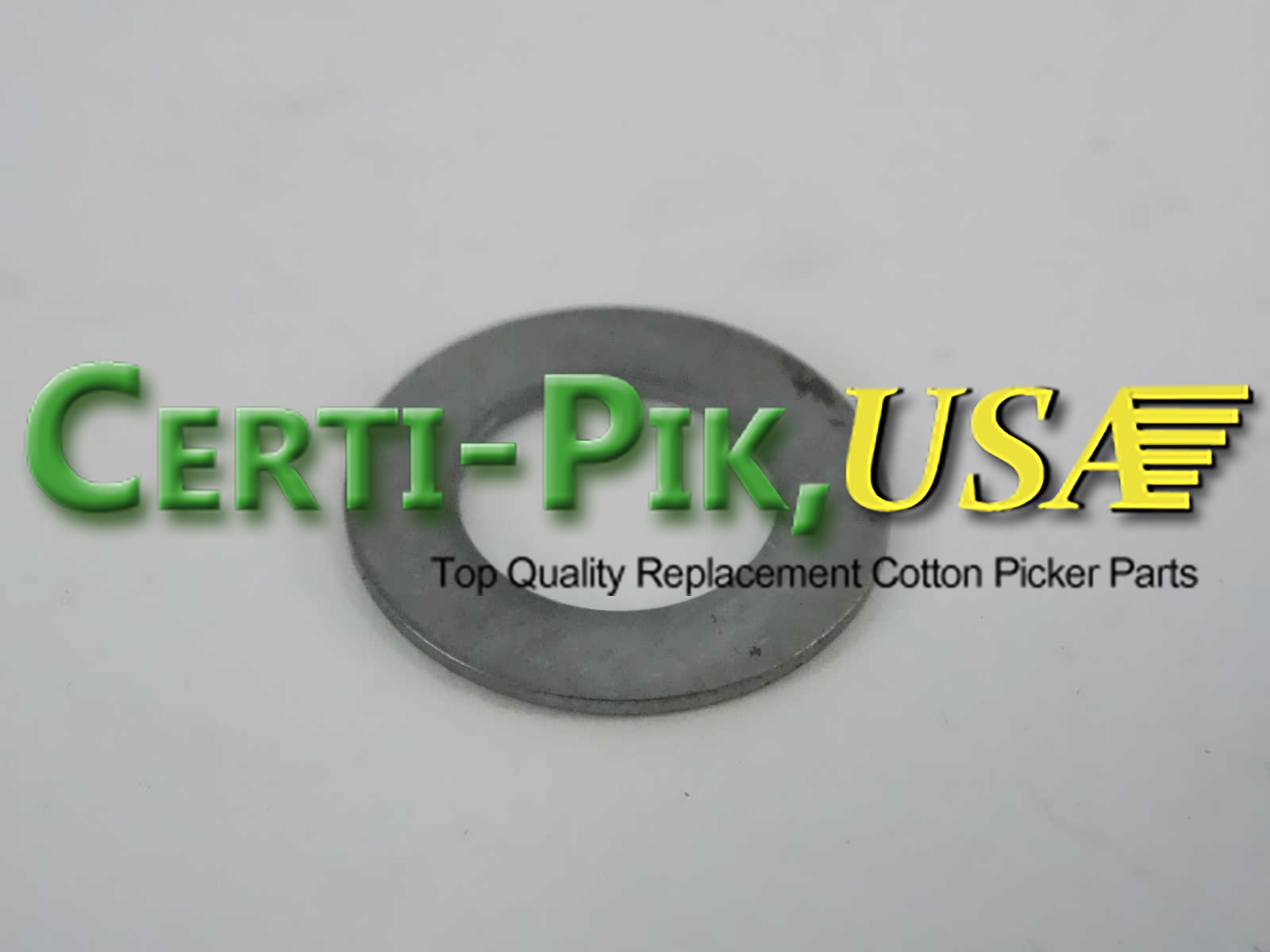 Description: WASHER – .406 X .6875 X .035″

OEM Part: 24H1302

Section: Air System

John Deere 4 Row Fan Assembly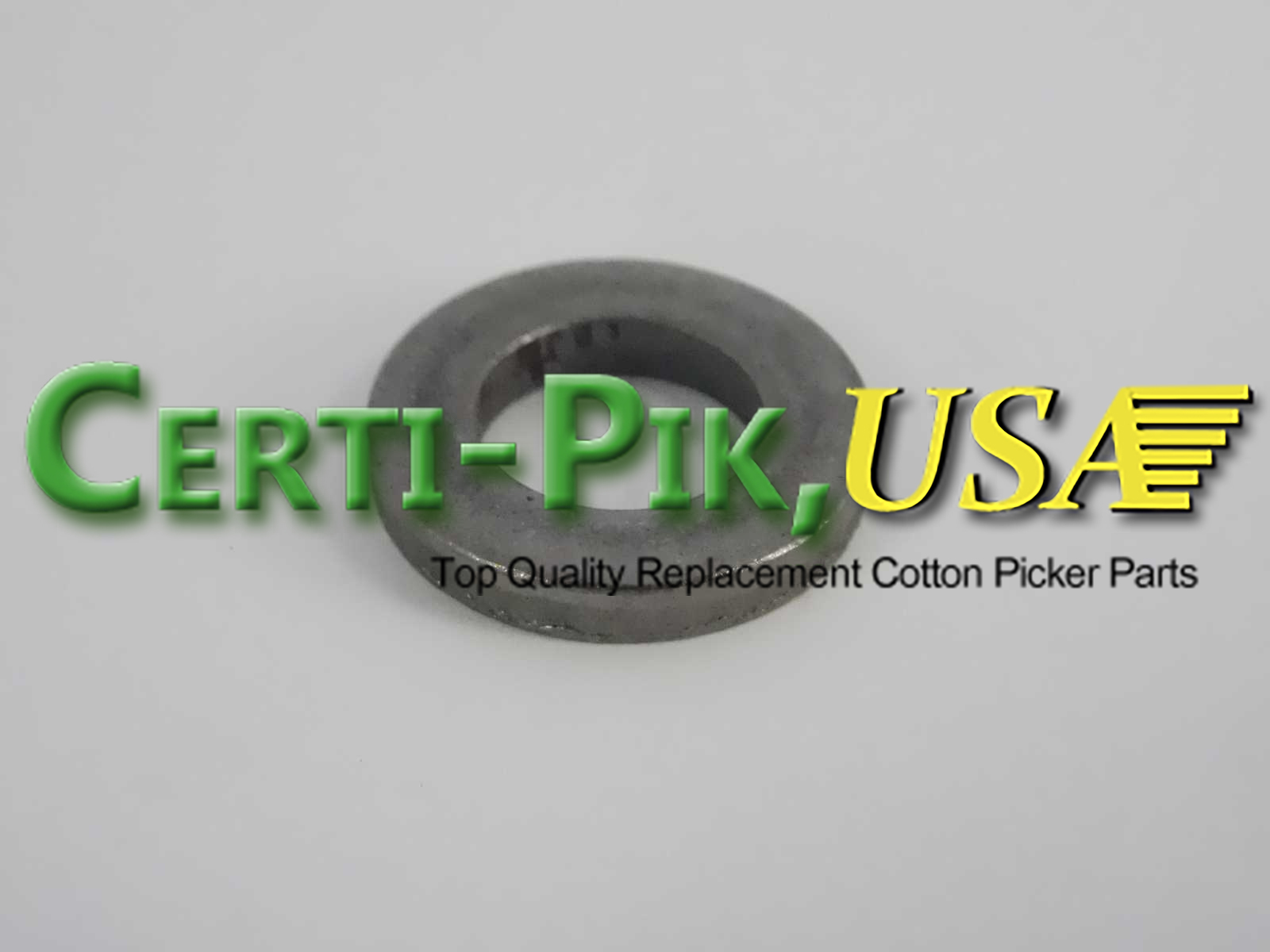 Description: WASHER – .406 X .718 X .120″

OEM Part: 24H1304

Section: Air System

John Deere 4 Row Fan Assembly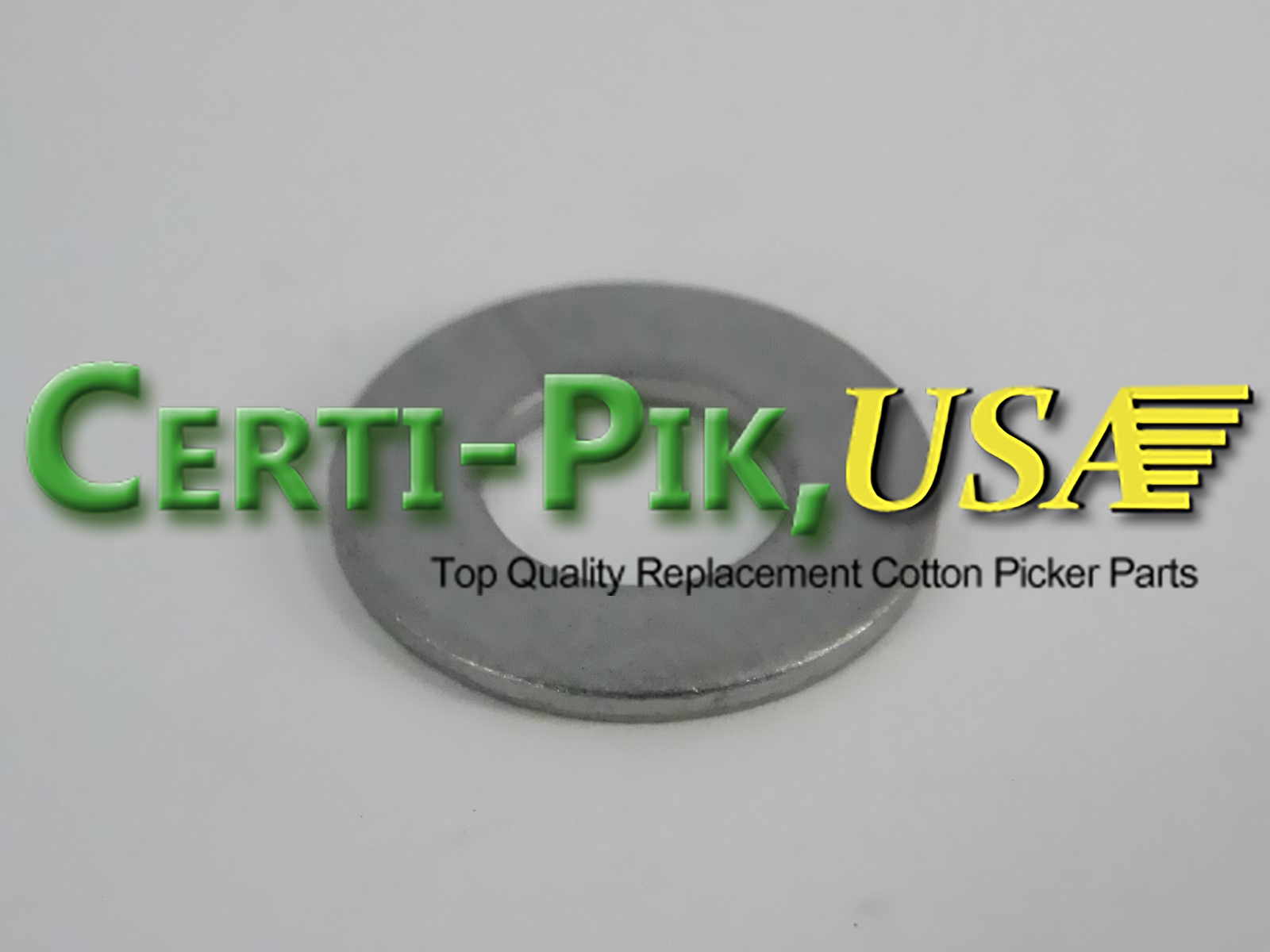 Description: WASHER – .406 X .810 X .060″

OEM Part: 24H1305

Section: Air System

John Deere 4 Row Fan Assembly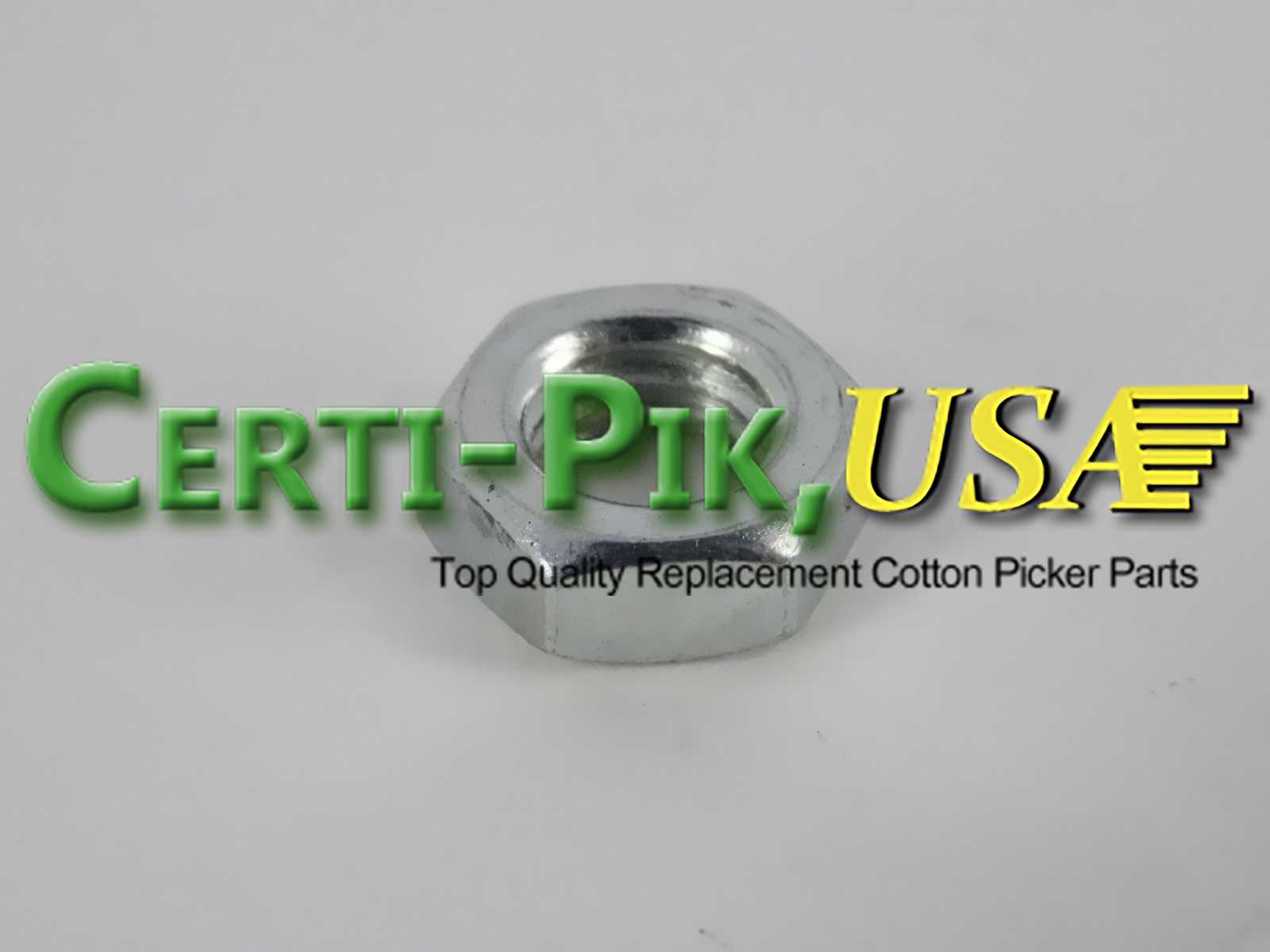 Description: NUT – 3/8 – JAM STYLE LOCK

OEM Part: K40003-F

Section: Air System

John Deere 4 Row Fan Assembly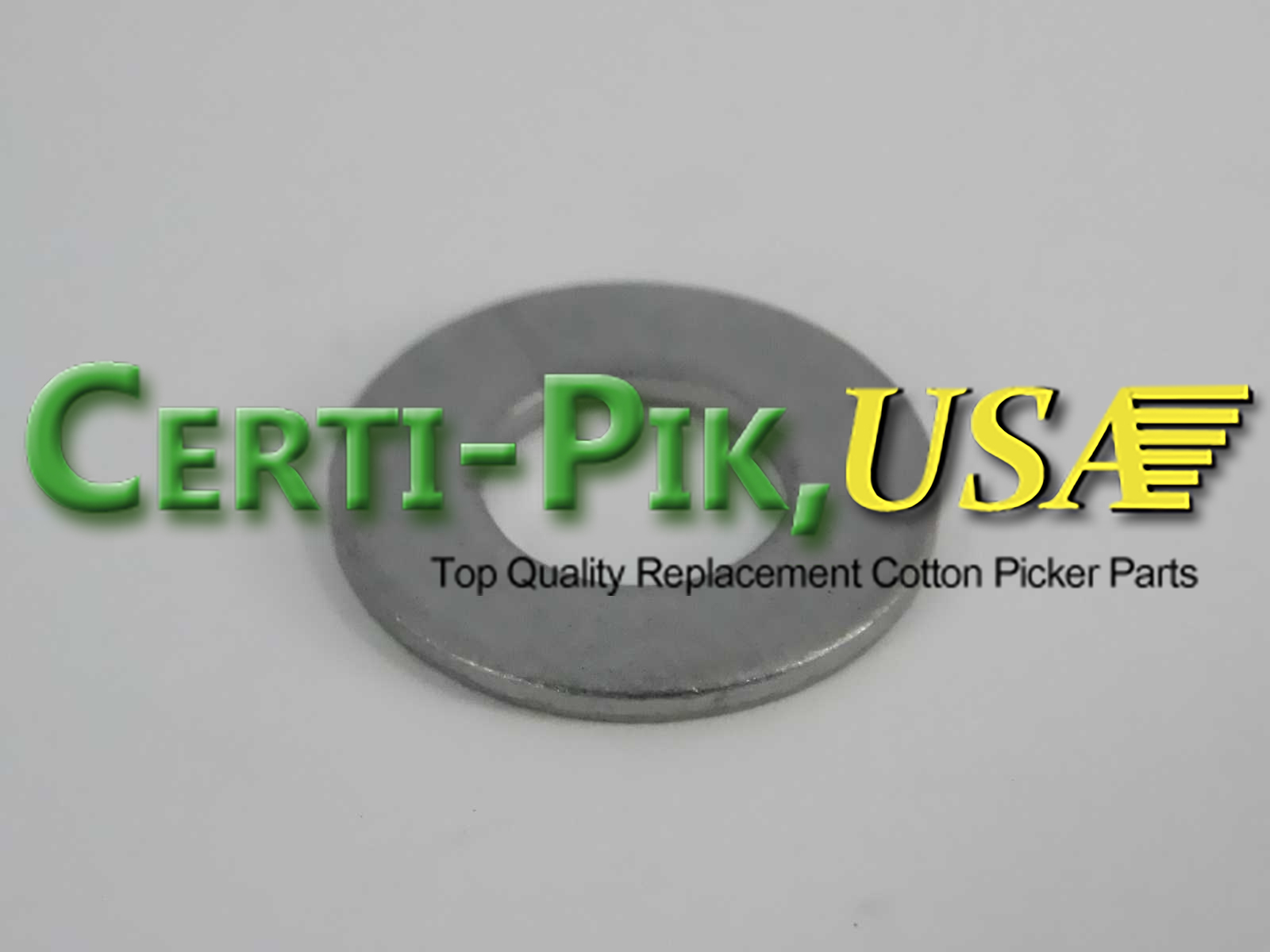 Description: WASHER – .406 X .810 X .060″

OEM Part: 24H1305

Section: Air System

John Deere 4 Row Fan Assembly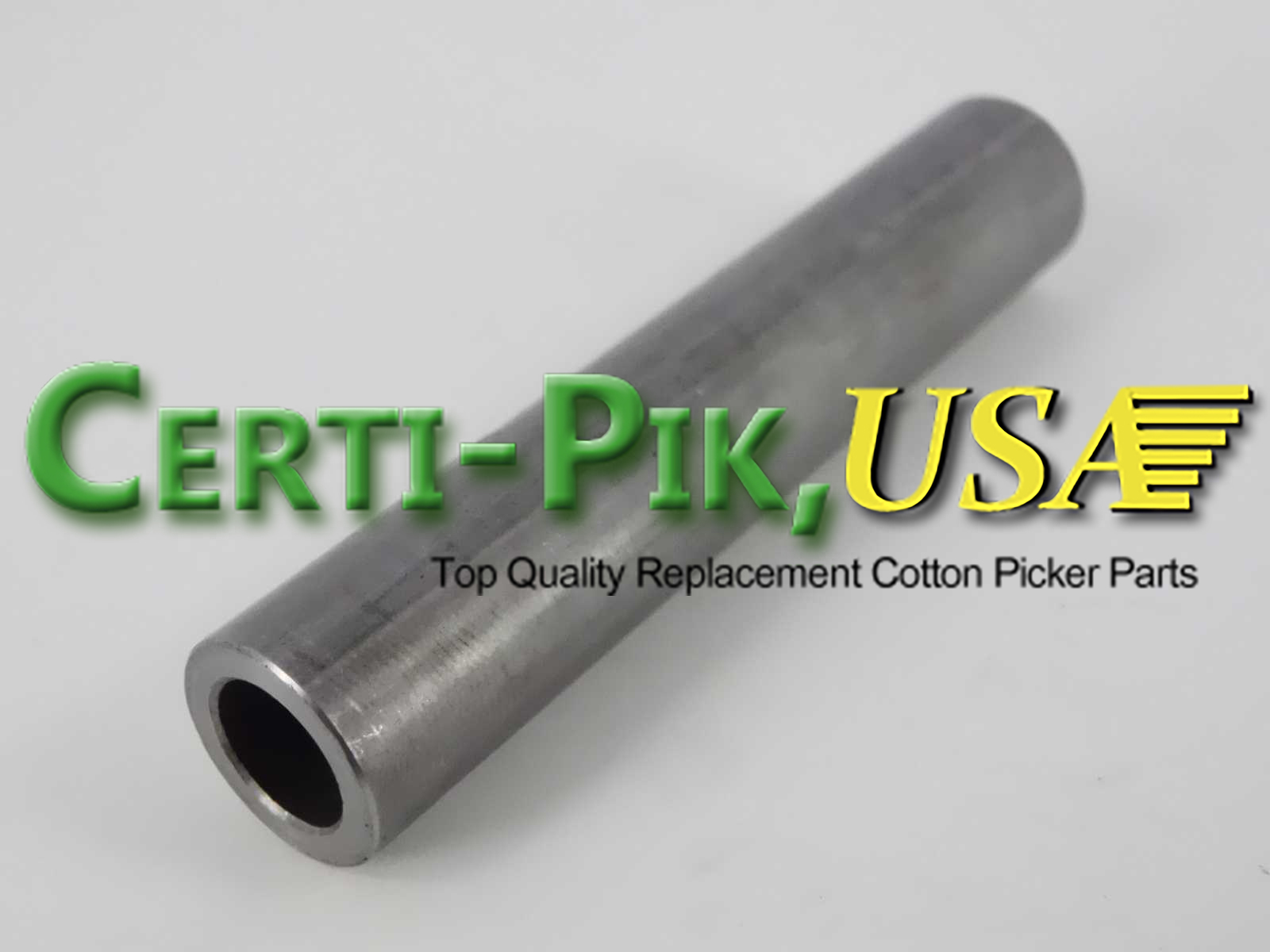 Description: SPACER – SPACER INSIDE OF BAFFLE

OEM Part: 28H2069

Section: Air System

John Deere 4 Row Fan Assembly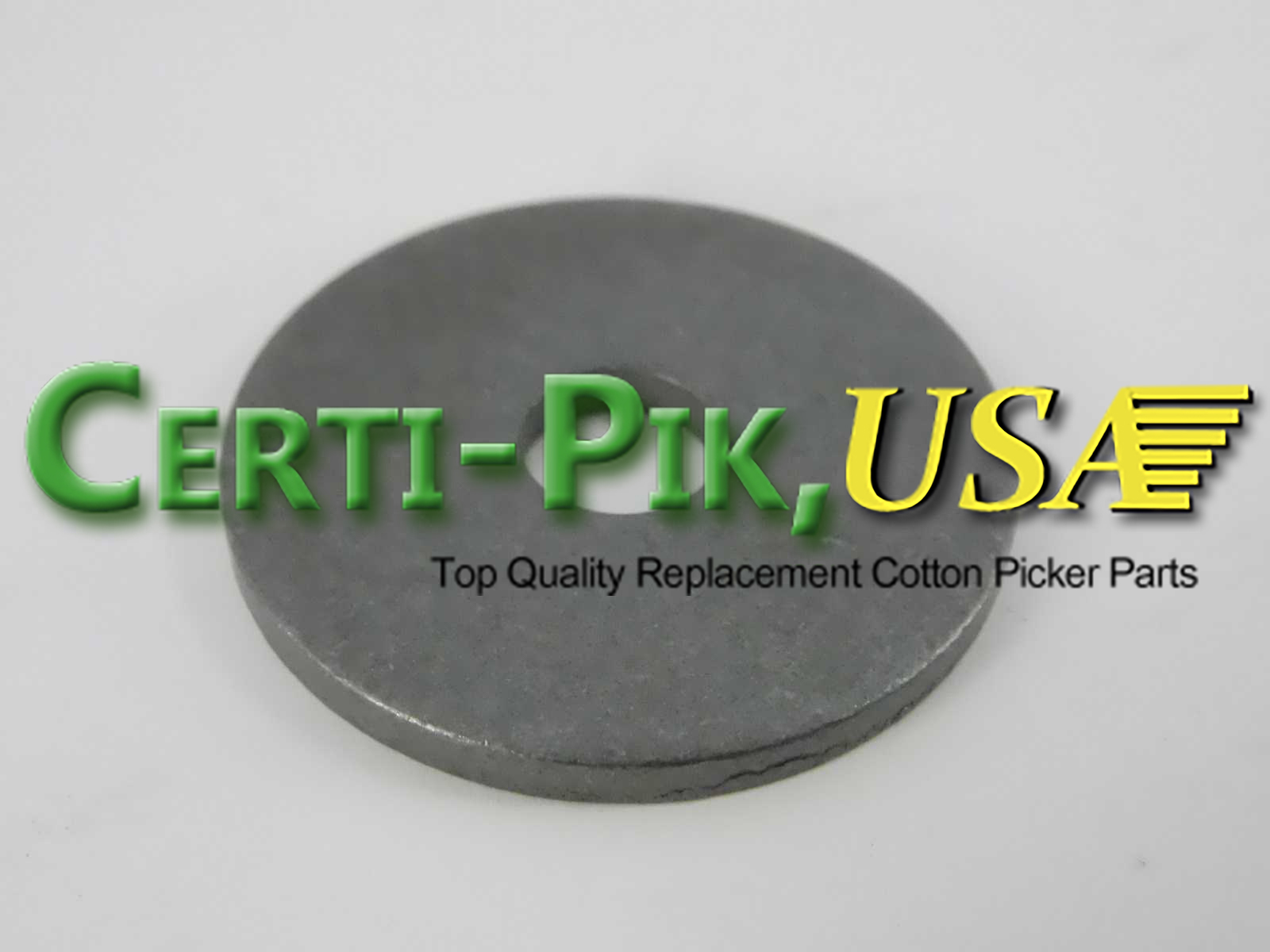 Description: WASHER – .410 X 1.5 X .120″

OEM Part: 24H1730

Section: Air System

John Deere 4 Row Fan Assembly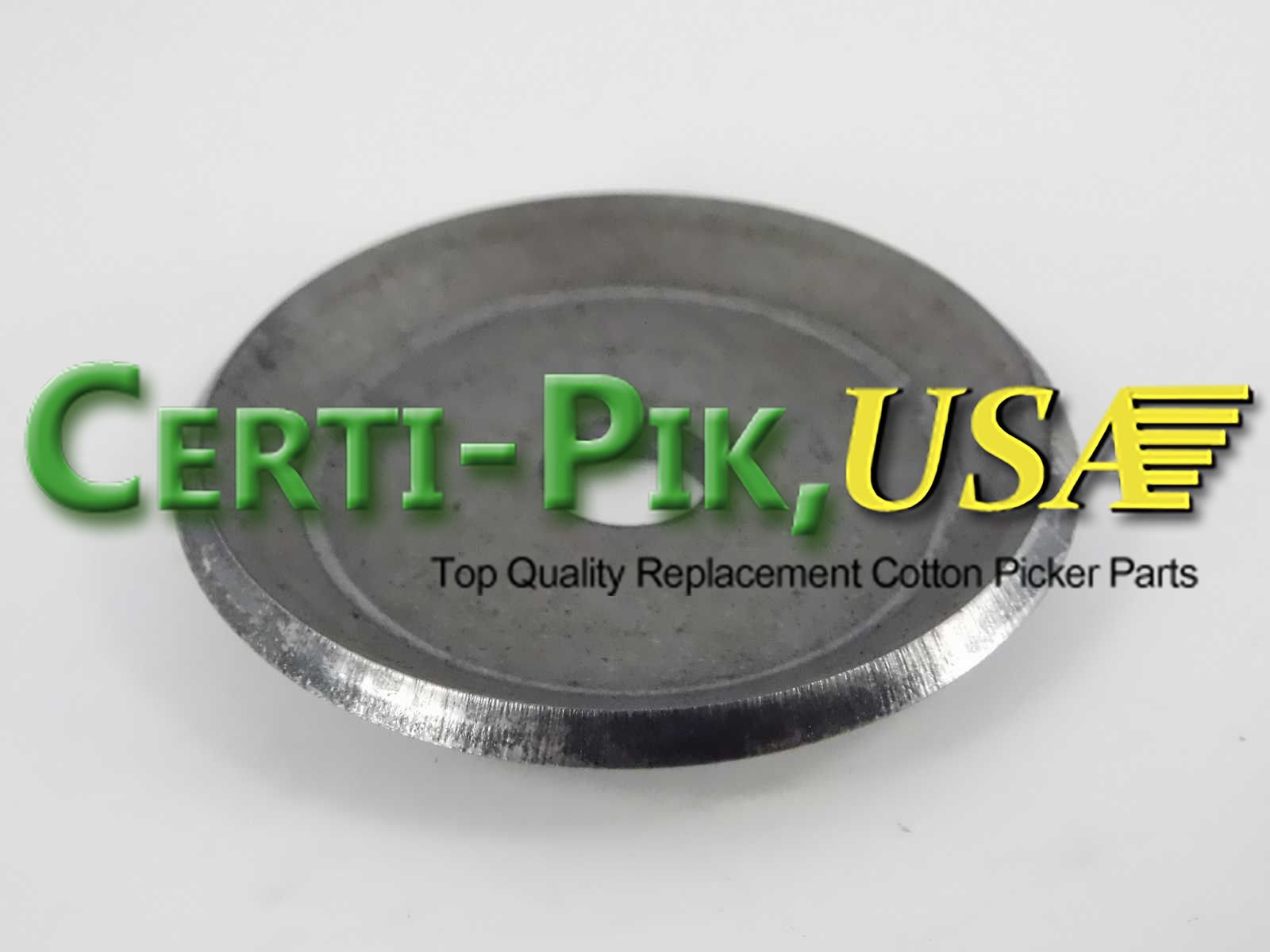 Description: WASHER – CUPPED WASHER FROM .380 X 2.5 X .120

OEM Part: N191671

Section: Air System

John Deere 4 Row Fan Assembly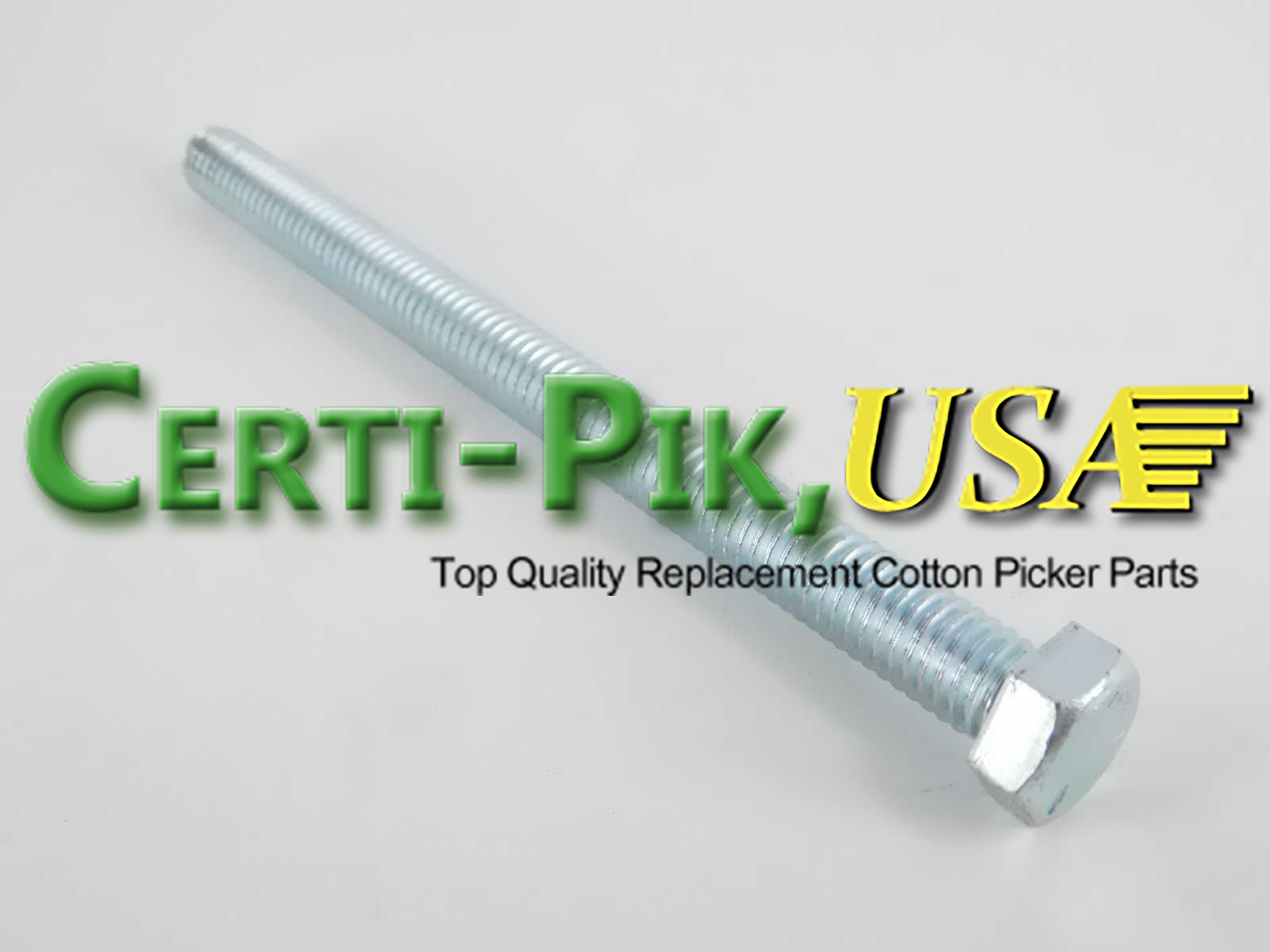 Description: BOLT – 3/8 X 5″ HEX HEAD BOLT WITH FULL THREADS

OEM Part: 19H2978

Section: Air System

John Deere 4 Row Fan Assembly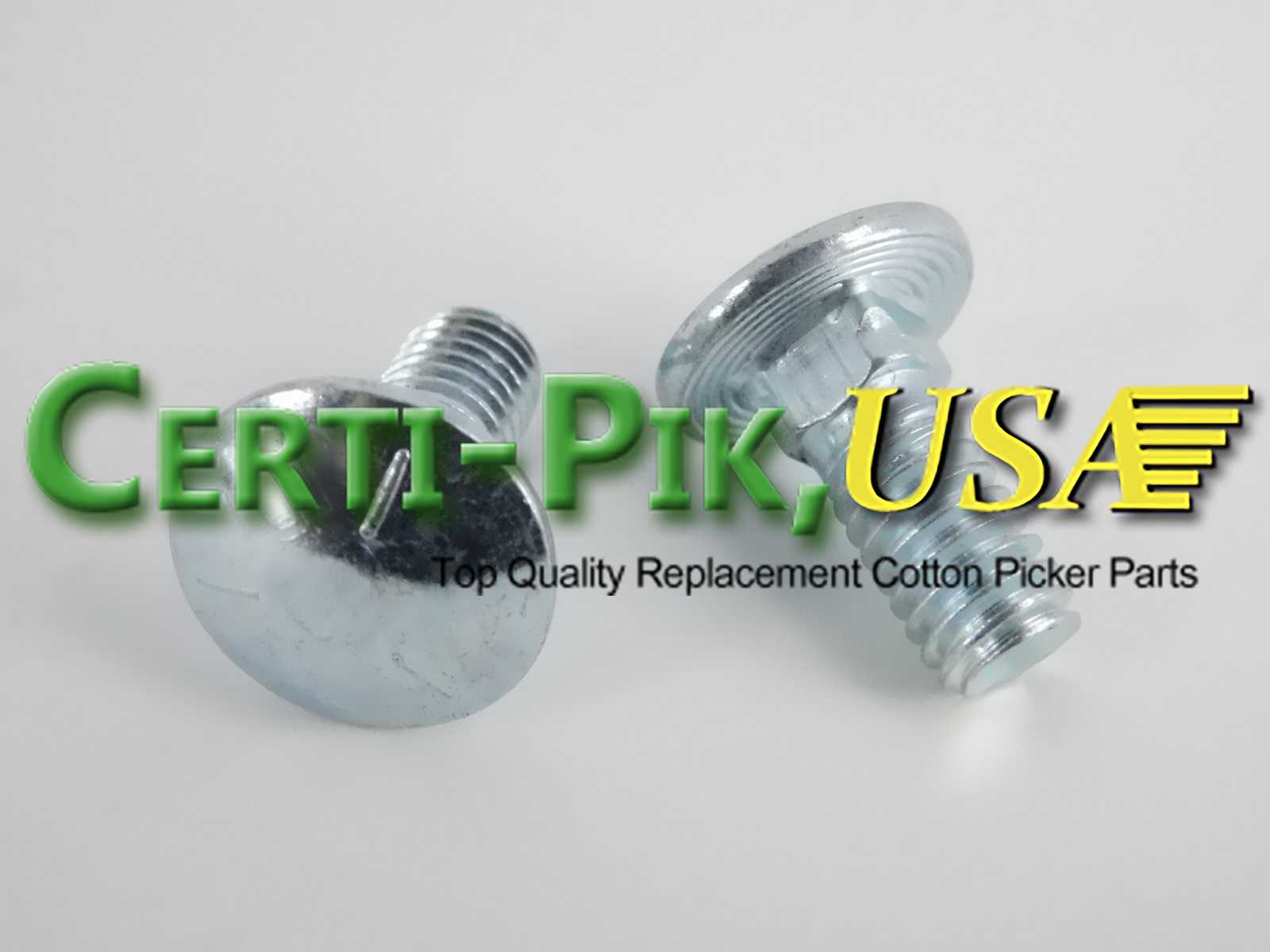 Description: BOLT – 5/16 X 3/4″ CARRIAGE

OEM Part: 03H1540

Section: Air System

John Deere 4 Row Fan Assembly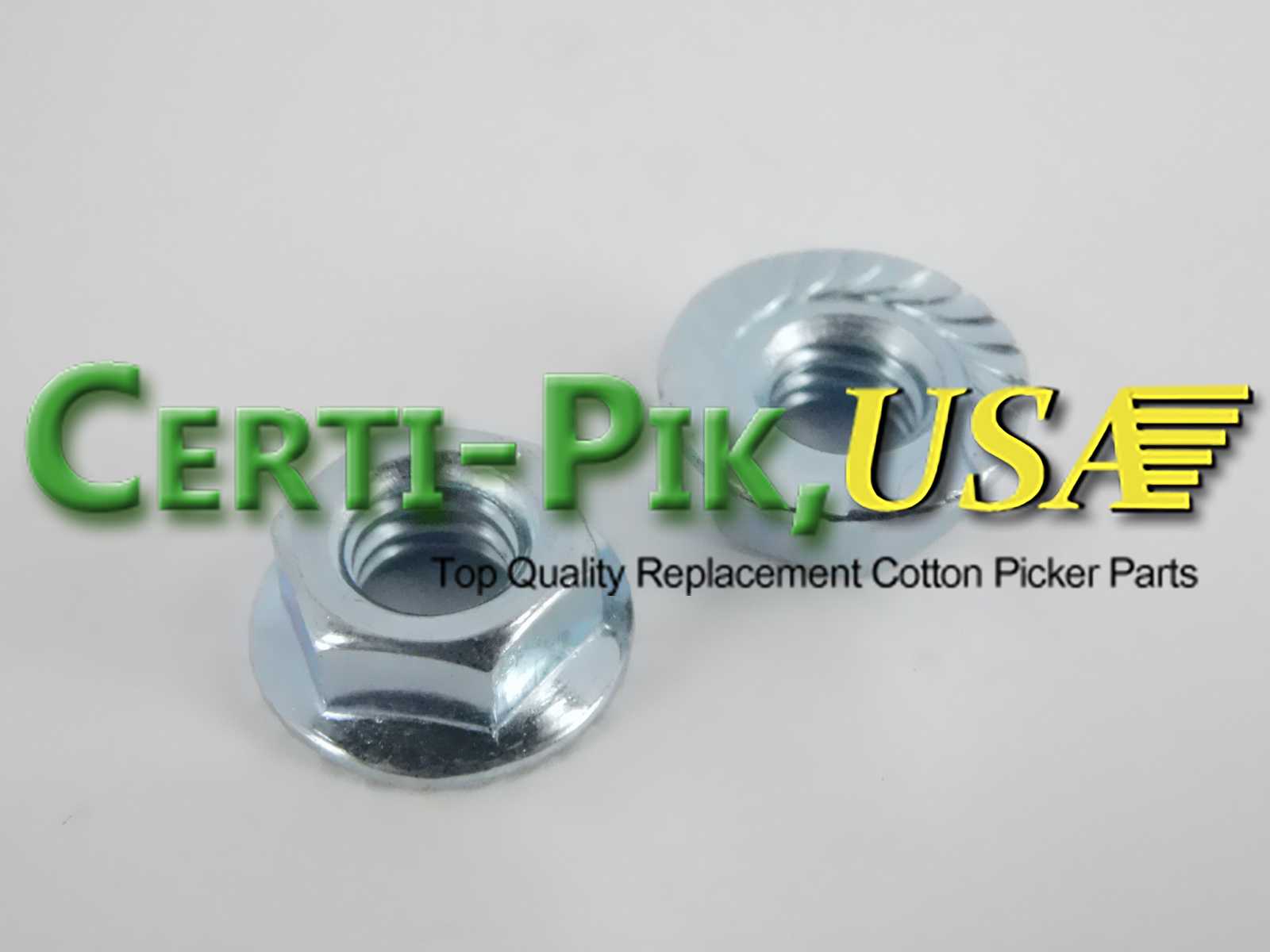 Description: NUT – 5/16 – SERR HEX FLANGE

OEM Part: N10213

Section: Air System

John Deere 4 Row Fan Assembly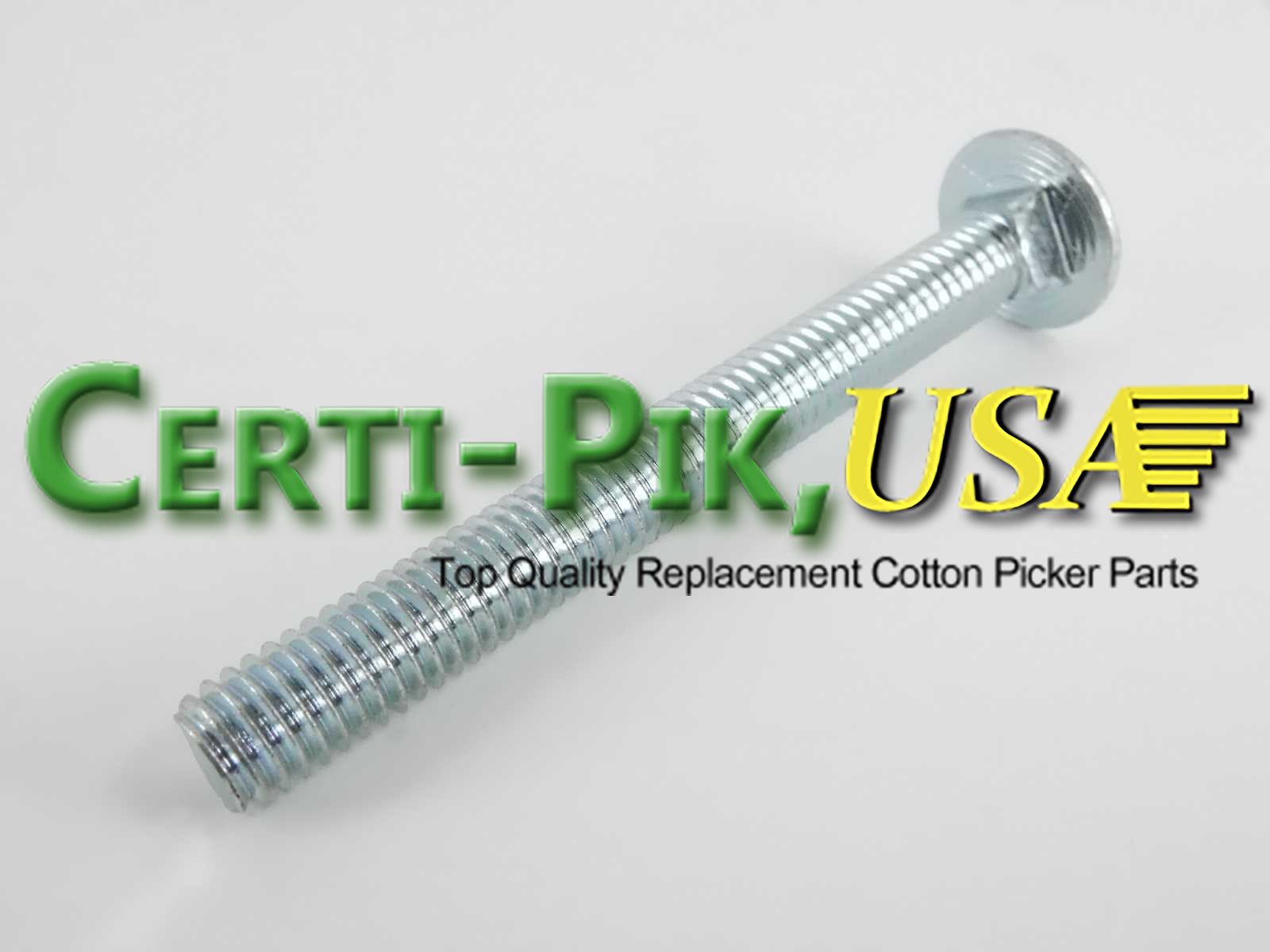 Description: BOLT – 3/8 X 3″ CARRIAGE

OEM Part: 03H1565

Section: Air System

John Deere 4 Row Fan Assembly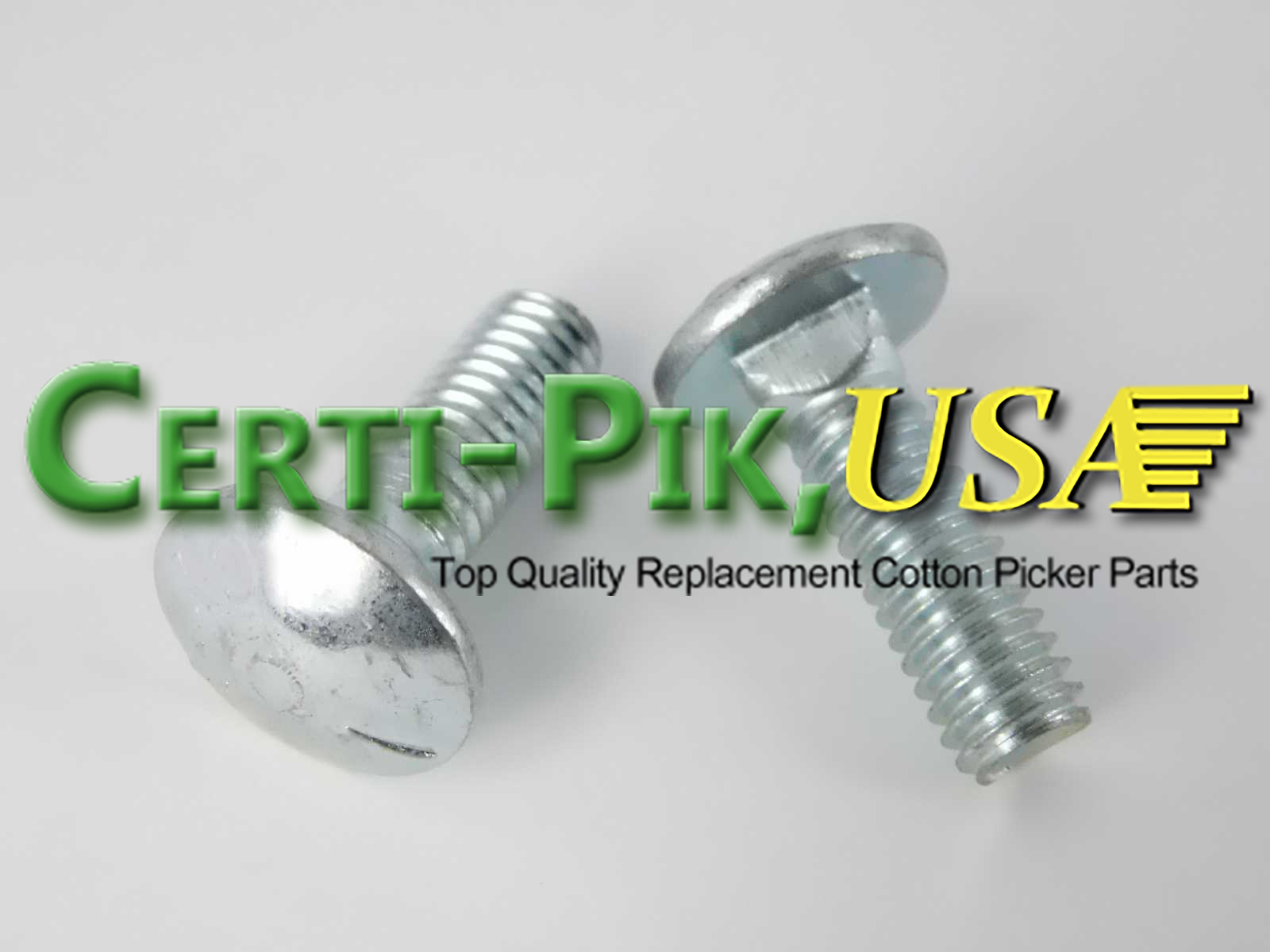 Description: BOLT – 5/16 X 1″ CARRIAGE

OEM Part: 03H1709

Section: Air System

John Deere 4 Row Fan Assembly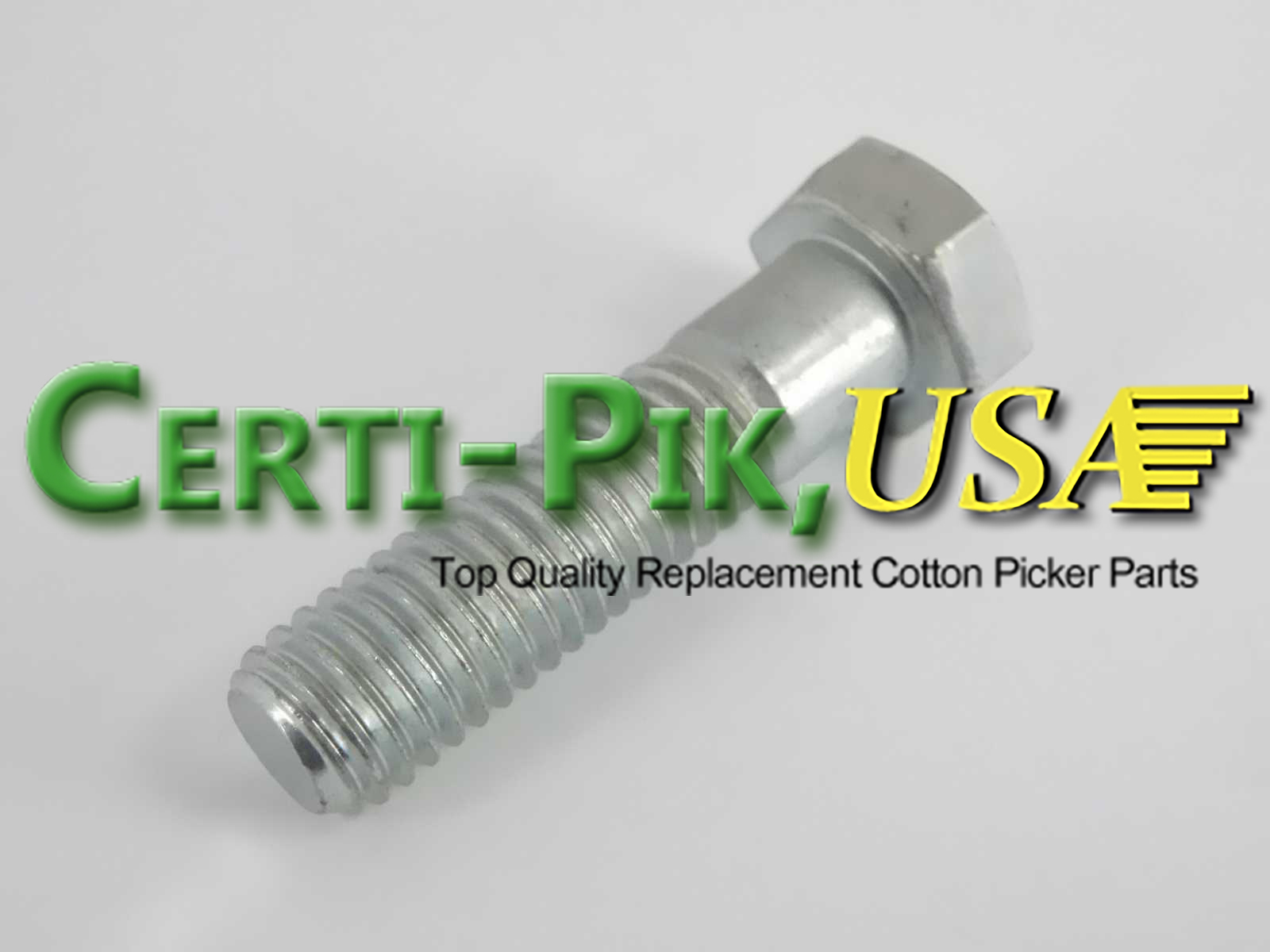 Description: BOLT – 1/2 X 2″ HEX HEAD

OEM Part: 19H1831

Section: Air System

John Deere 4 Row Fan Assembly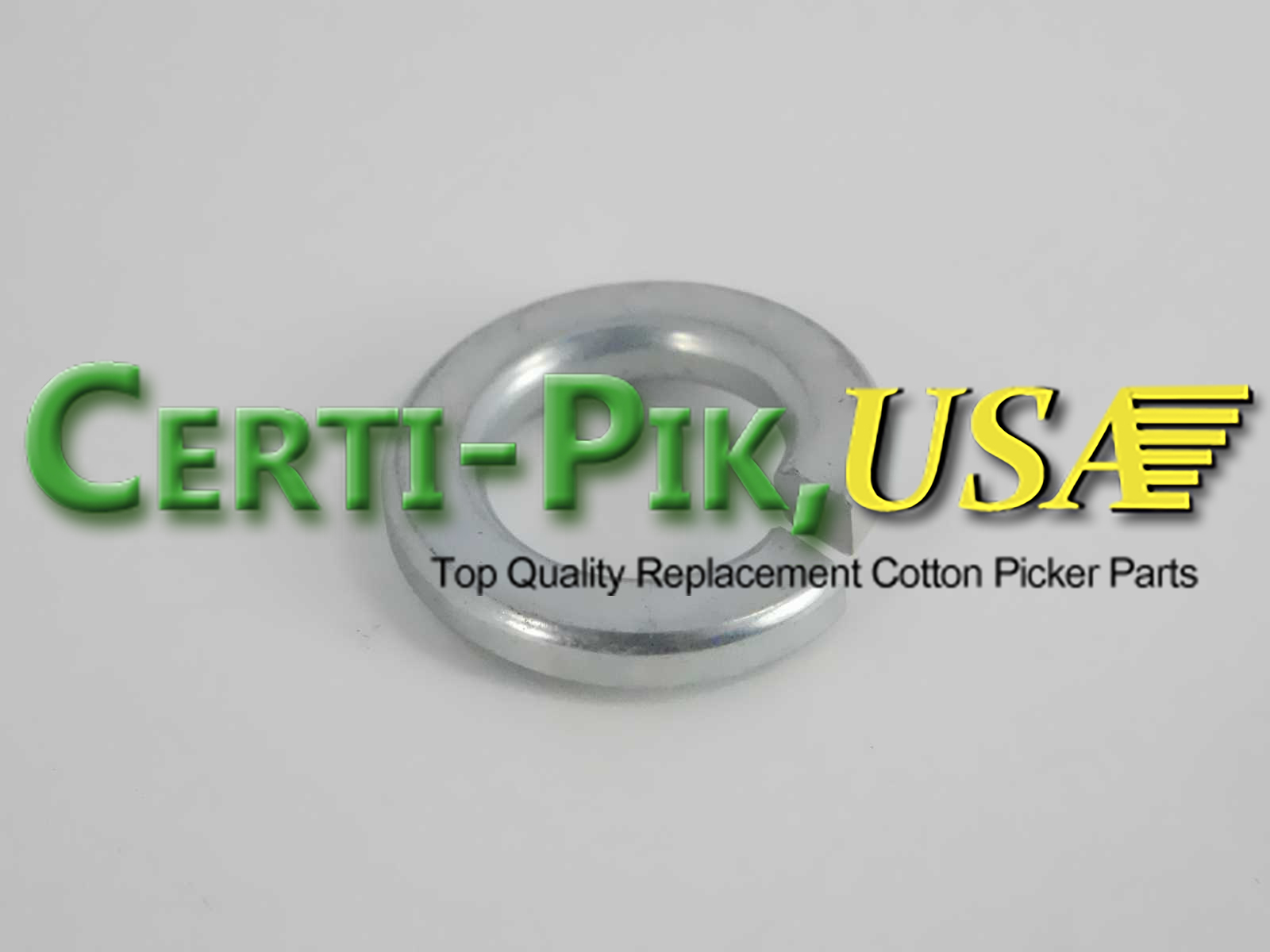 Description: WASHER – 1/2″ LOCK

OEM Part: 12H301

Section: Air System

John Deere 4 Row Fan Assembly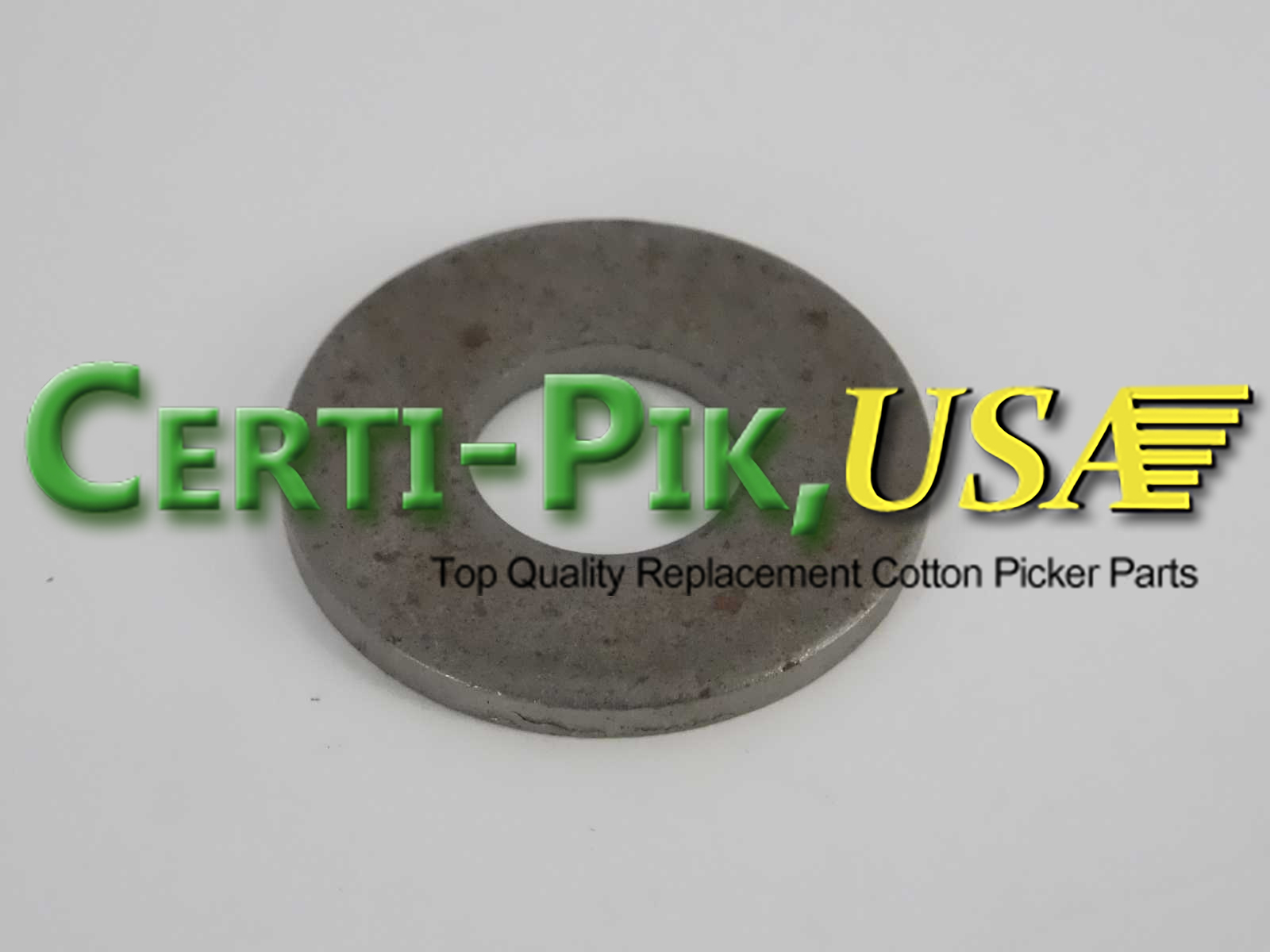 Description: WASHER – 17/32 X 1-1/8 X .105″

OEM Part: 24H1254

Section: Air System

John Deere 4 Row Fan Assembly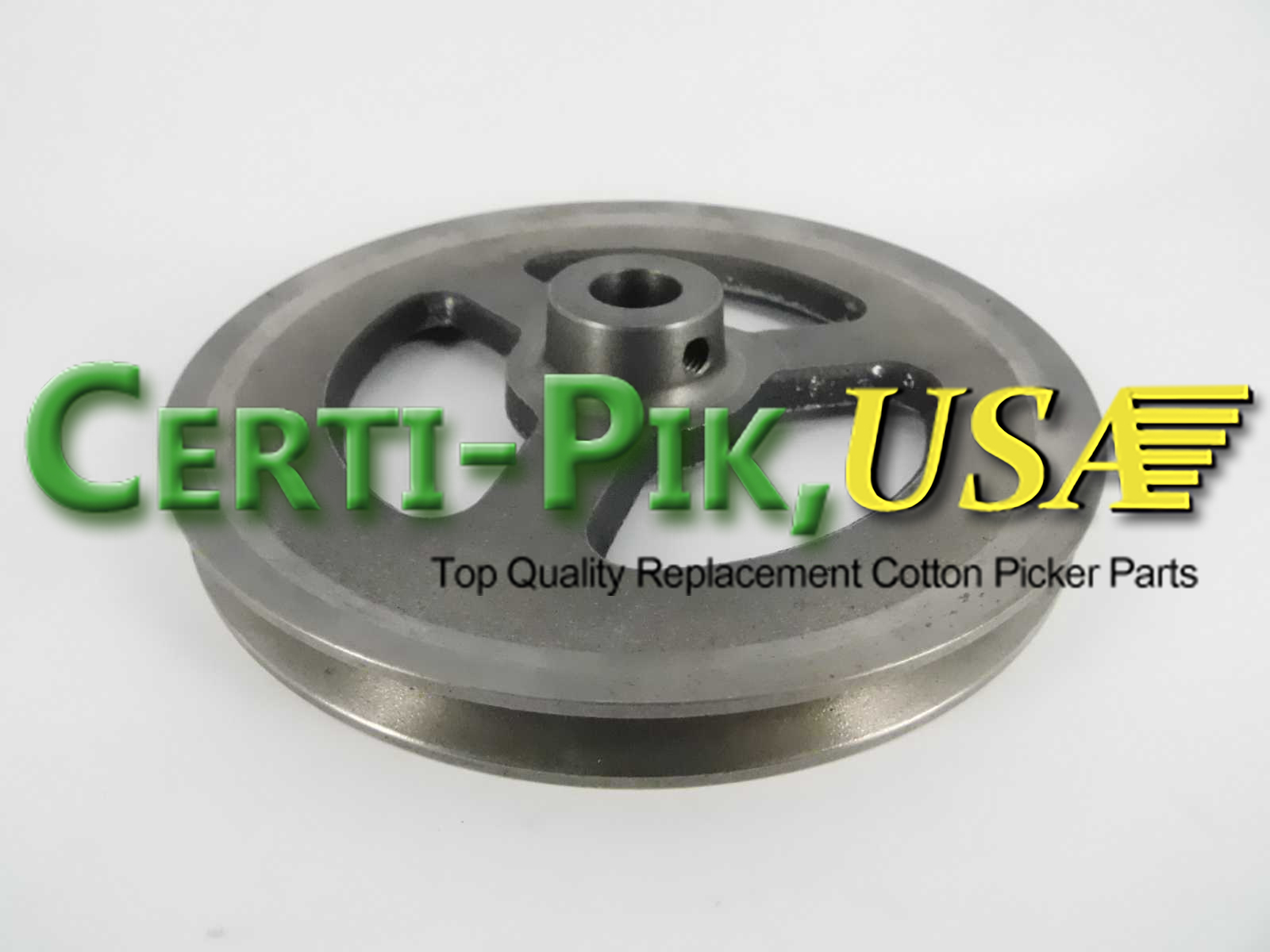 Description: SHEAVE – WATER PULLEY (9900-9996)

OEM Part: N190049

Section: Air System

John Deere 4 Row Fan Assembly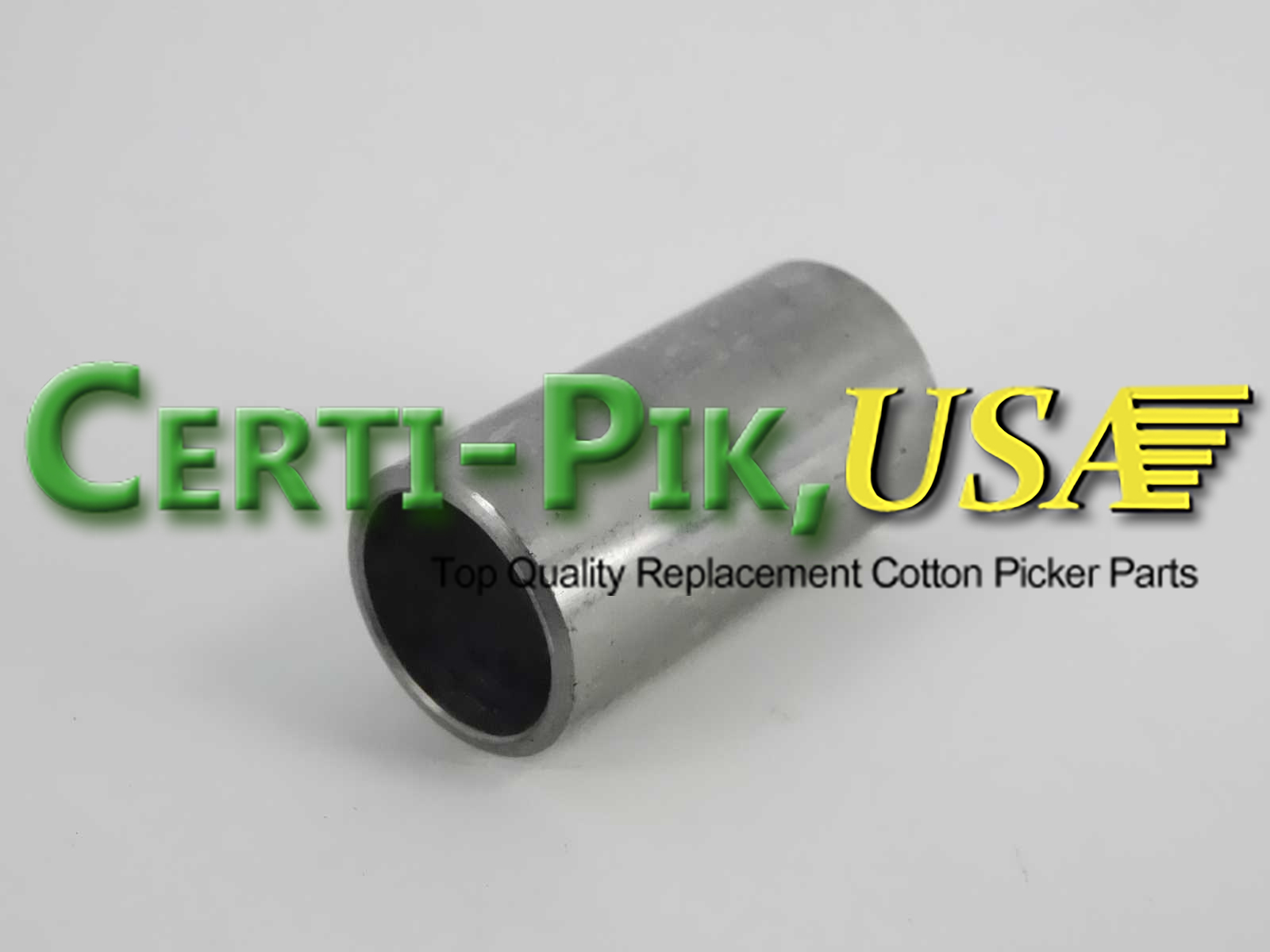 Description: BUSHING – WATER PULLEY

OEM Part: N196112

Section: Air System

John Deere 4 Row Fan Assembly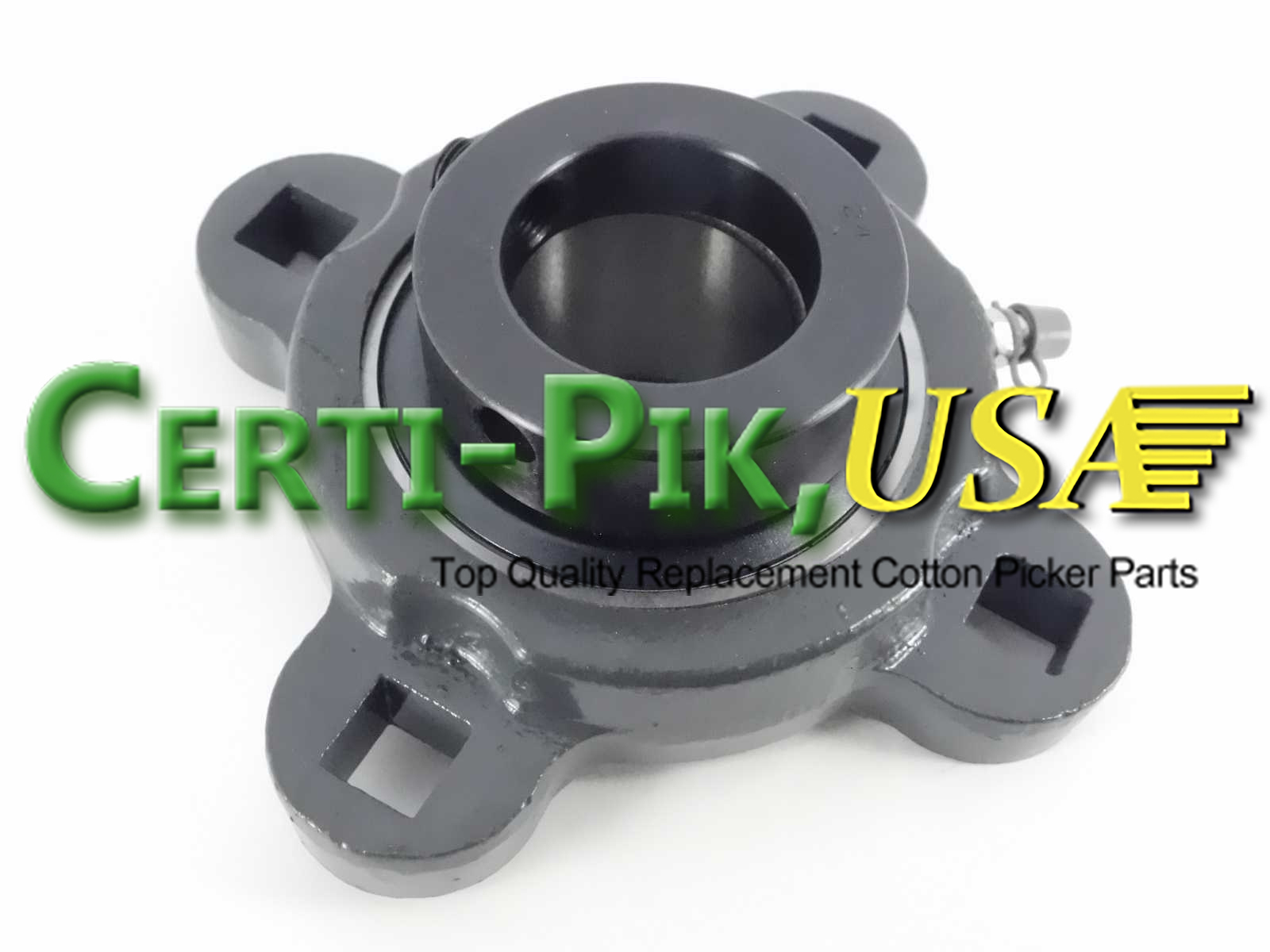 Description: 1-1/2 BRG ASSY – INCLUDES HOUSING AND LOCKING COLLAR

OEM Part: AN190738

Section: Air System

John Deere 4 Row Fan Assembly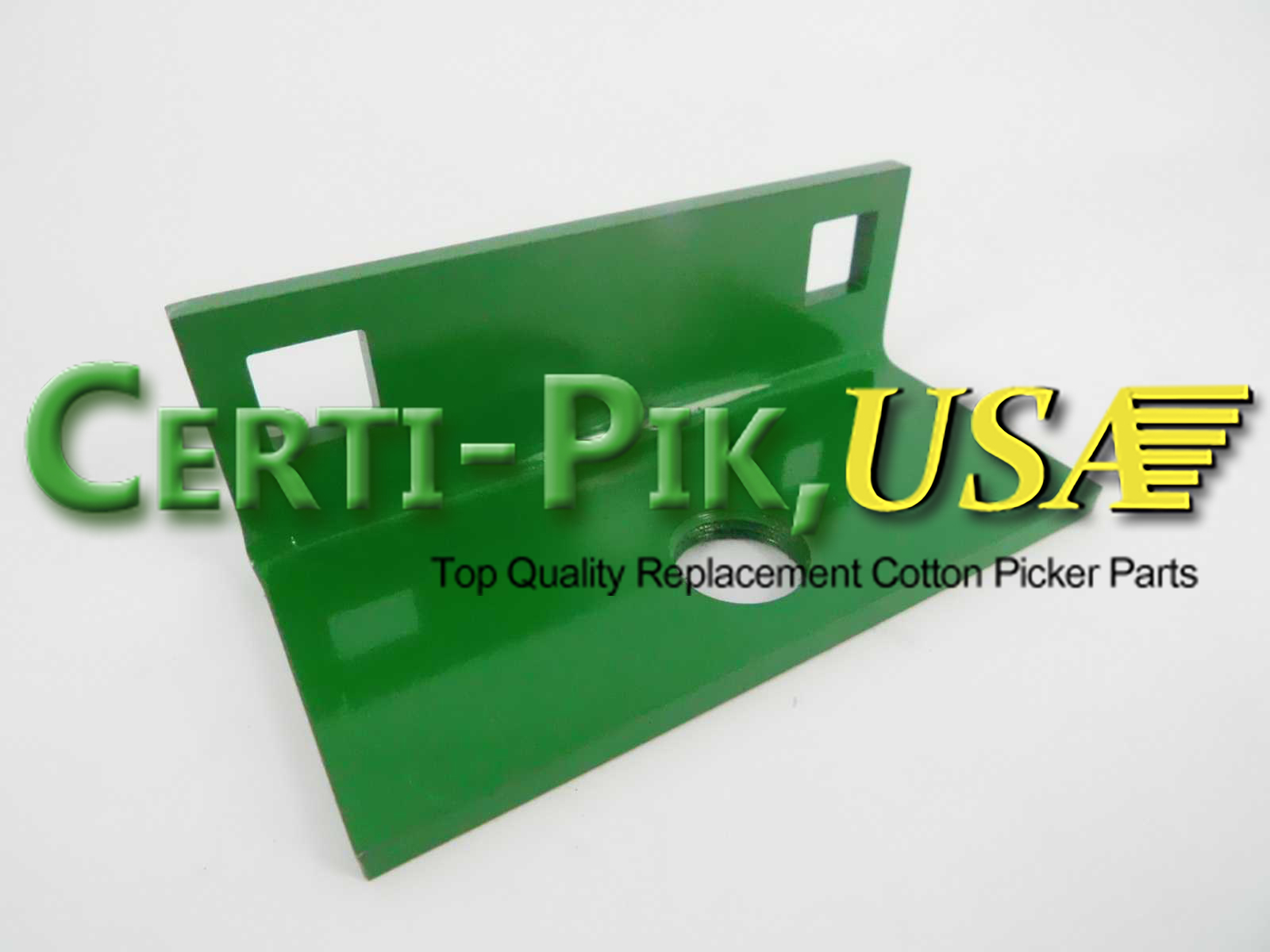 Description: BRACKET, 4 ROW FAN, TACK ANGLE BRACKET

OEM Part: N193687

Section: Air System

John Deere 4 Row Fan Assembly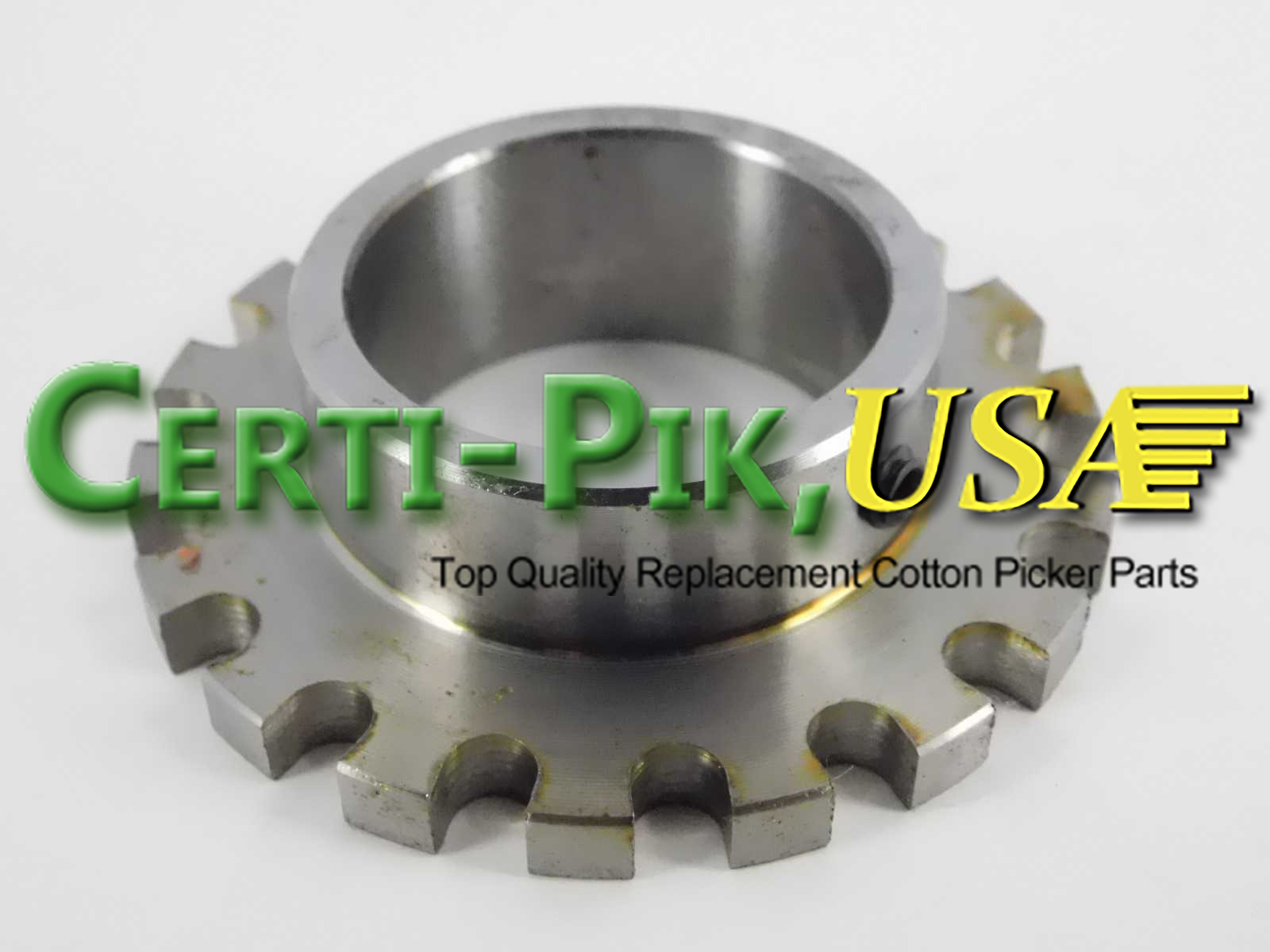 Description: TONEWHEEL

OEM Part: N197459

Section: Air System

John Deere 4 Row Fan Assembly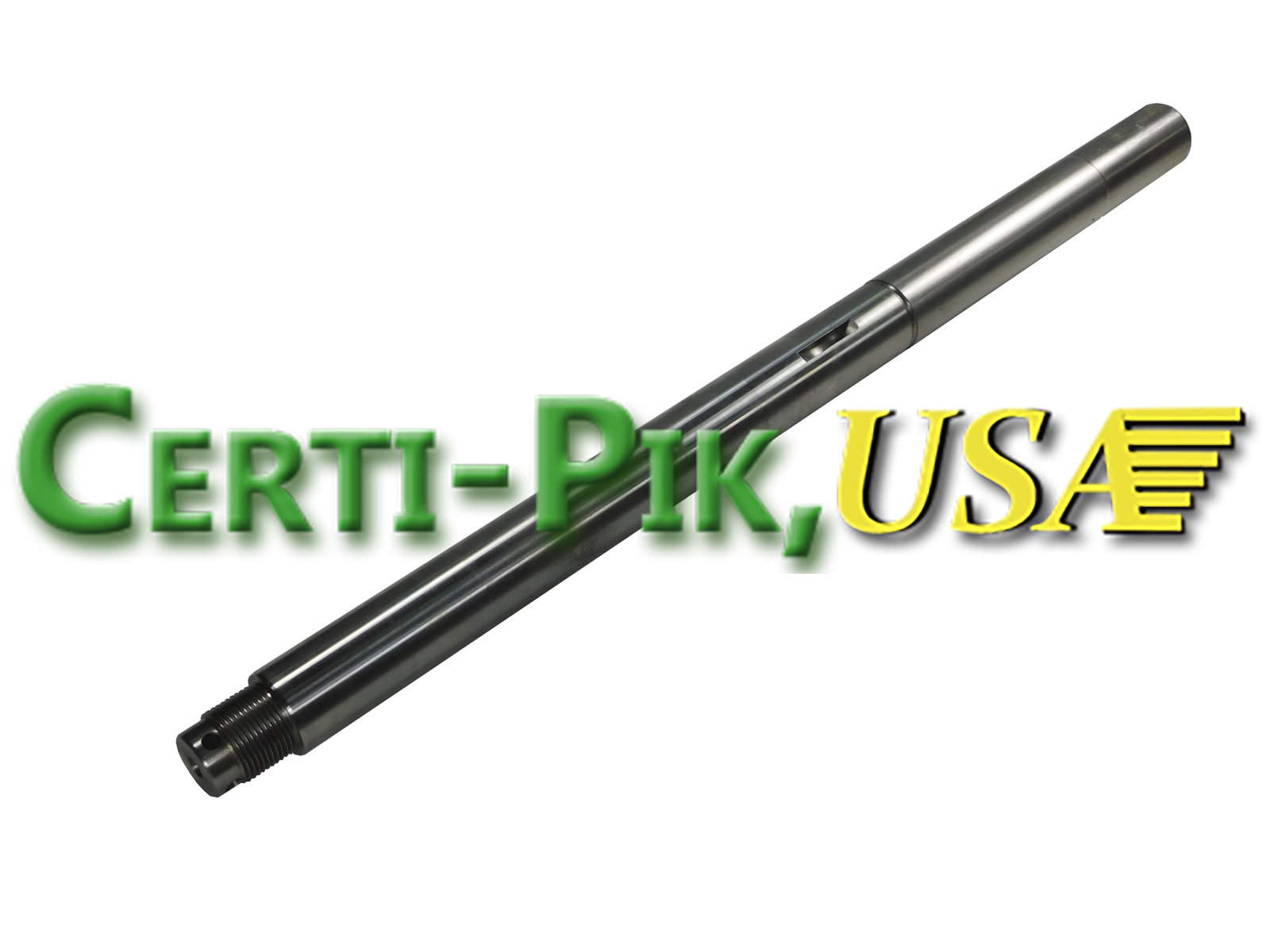 Description: SHAFT – 1-1/2 X 24.469 BLOWER SHAFT

OEM Part: N196111

Section: Air System

John Deere 4 Row Fan Assembly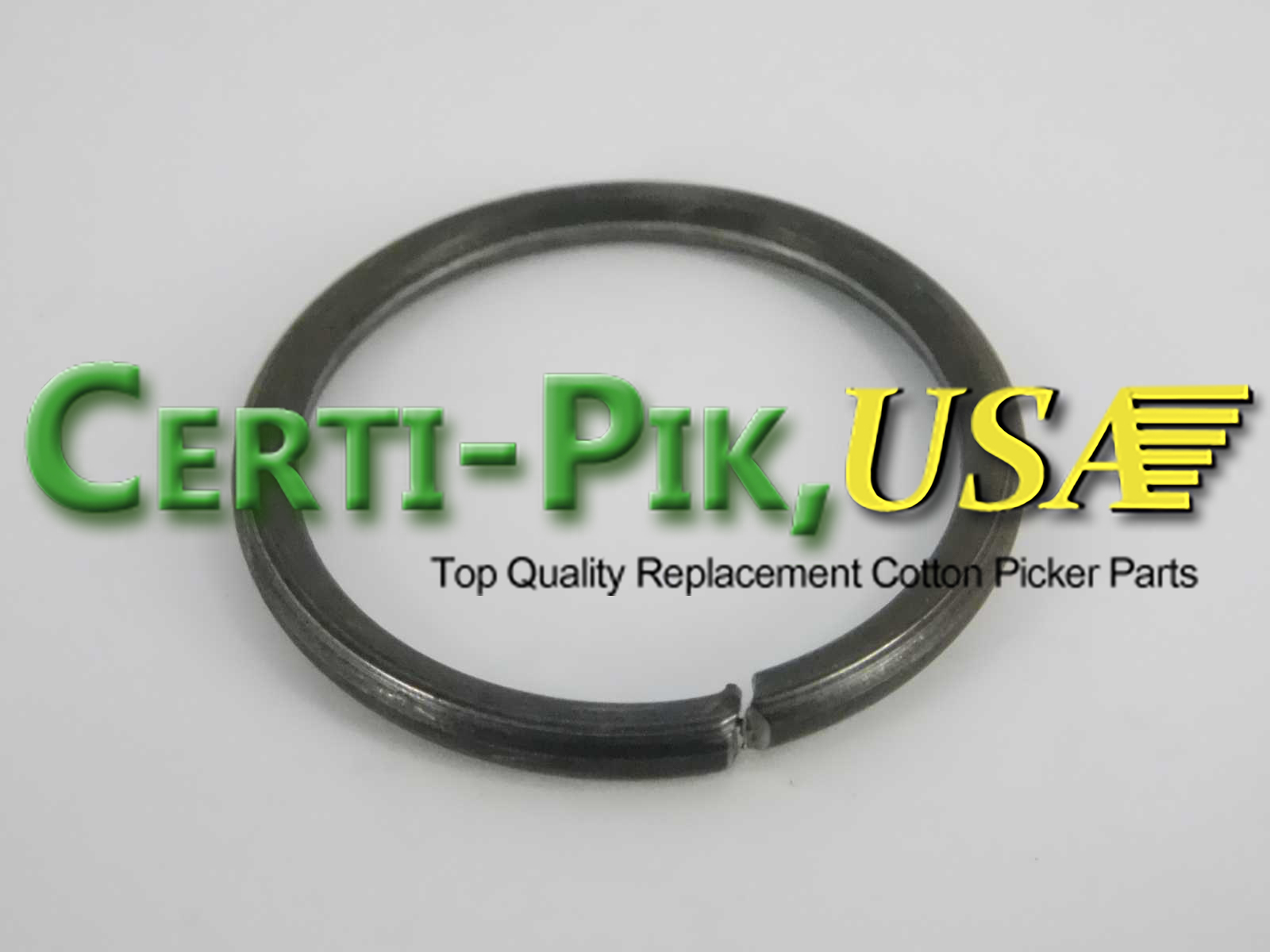 Description: SNAP RING

OEM Part: N196350

Section: Air System

John Deere 4 Row Fan Assembly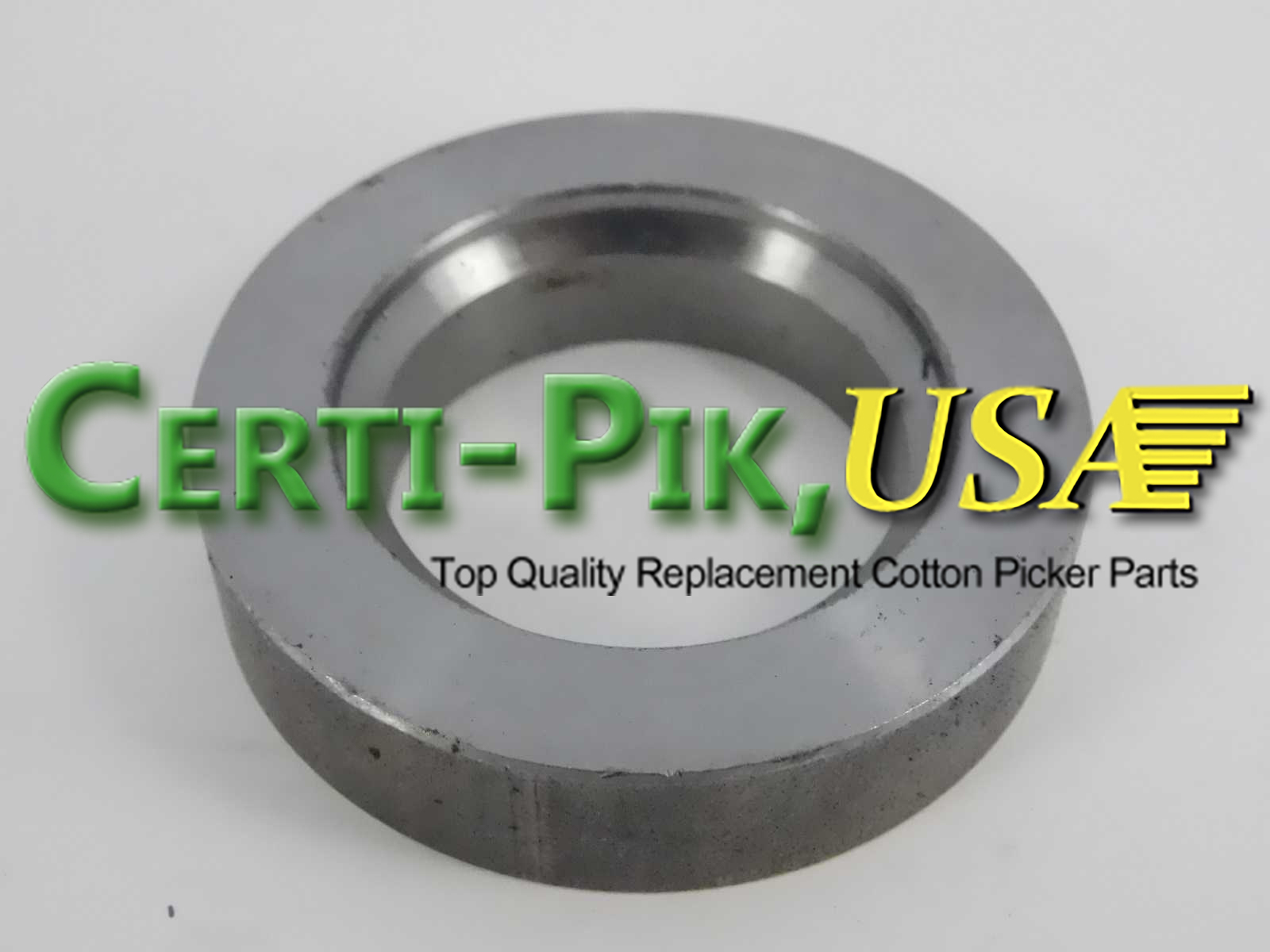 Description: STOP COLLAR

OEM Part: N196110

Section: Air System

John Deere 4 Row Fan Assembly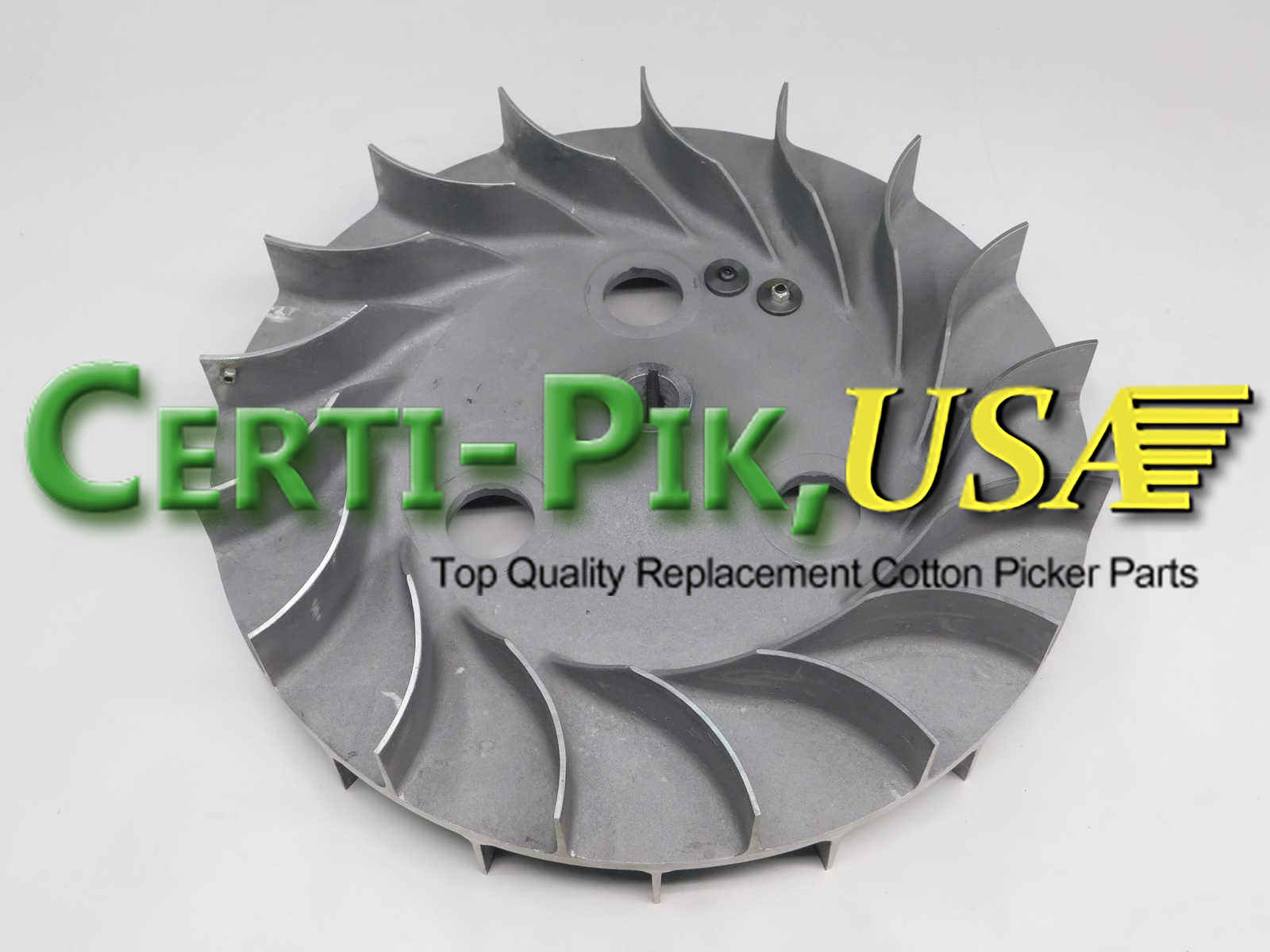 Description: FAN BLADE – FAN BLADE 4 ROW

OEM Part: N196676

Section: Air System

John Deere 4 Row Fan Assembly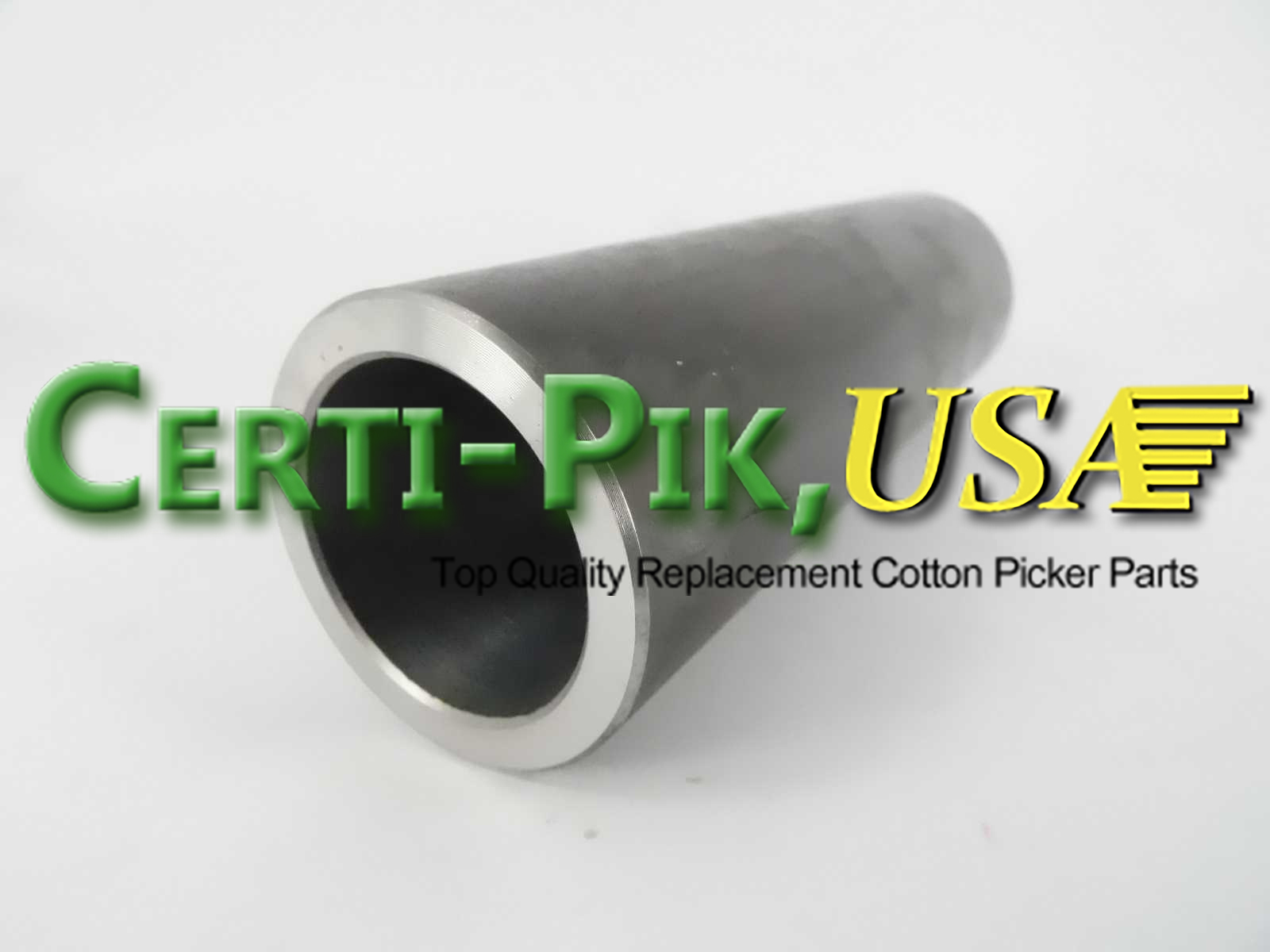 Description: SPACER – 1.525 X 2.0 X 6.341

OEM Part: N195331

Section: Air System

John Deere 4 Row Fan Assembly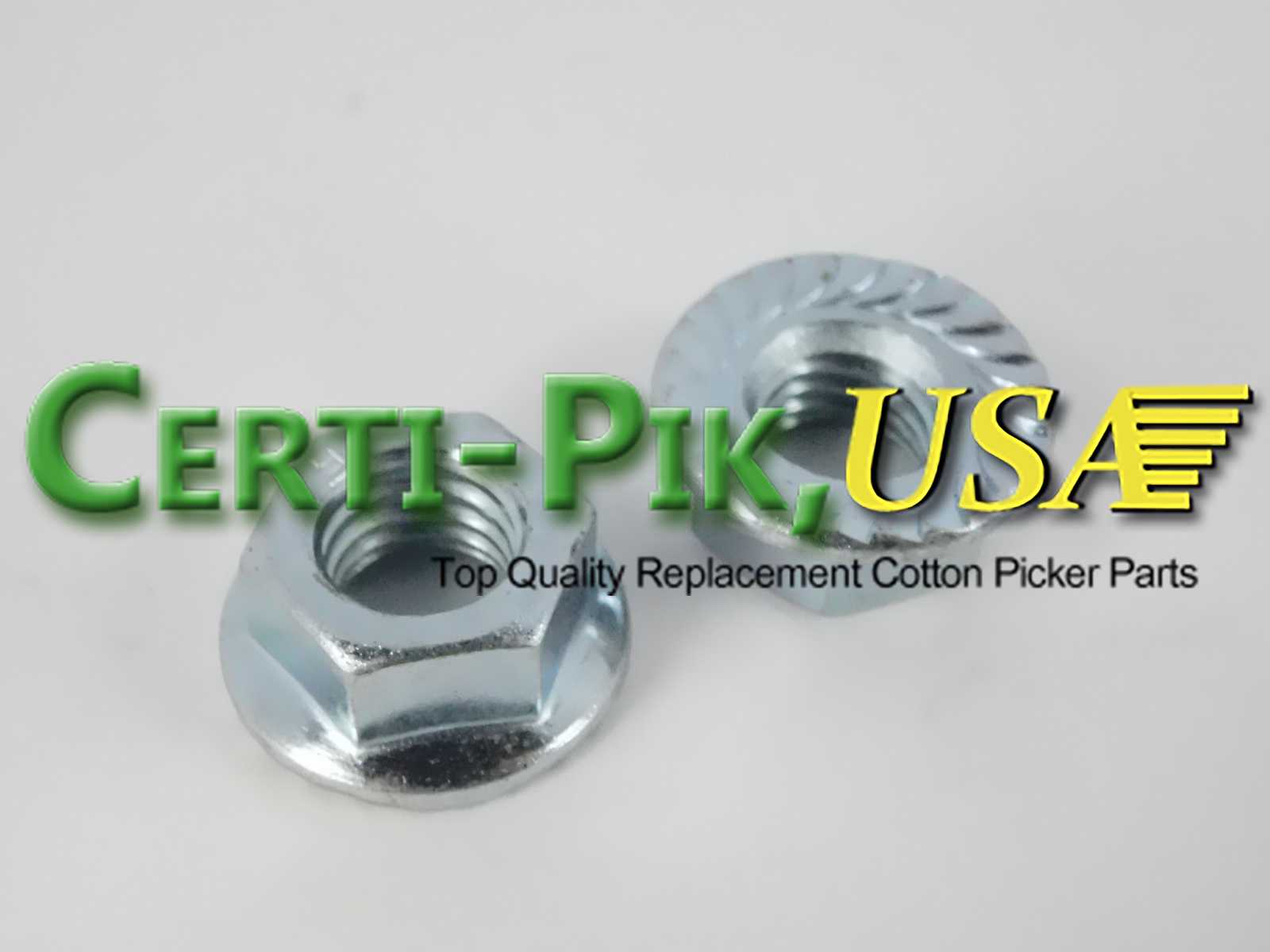 Description: NUT – 1/2 – SERR HEX FLANGE

OEM Part: E62934

Section: Air System

John Deere 4 Row Fan Assembly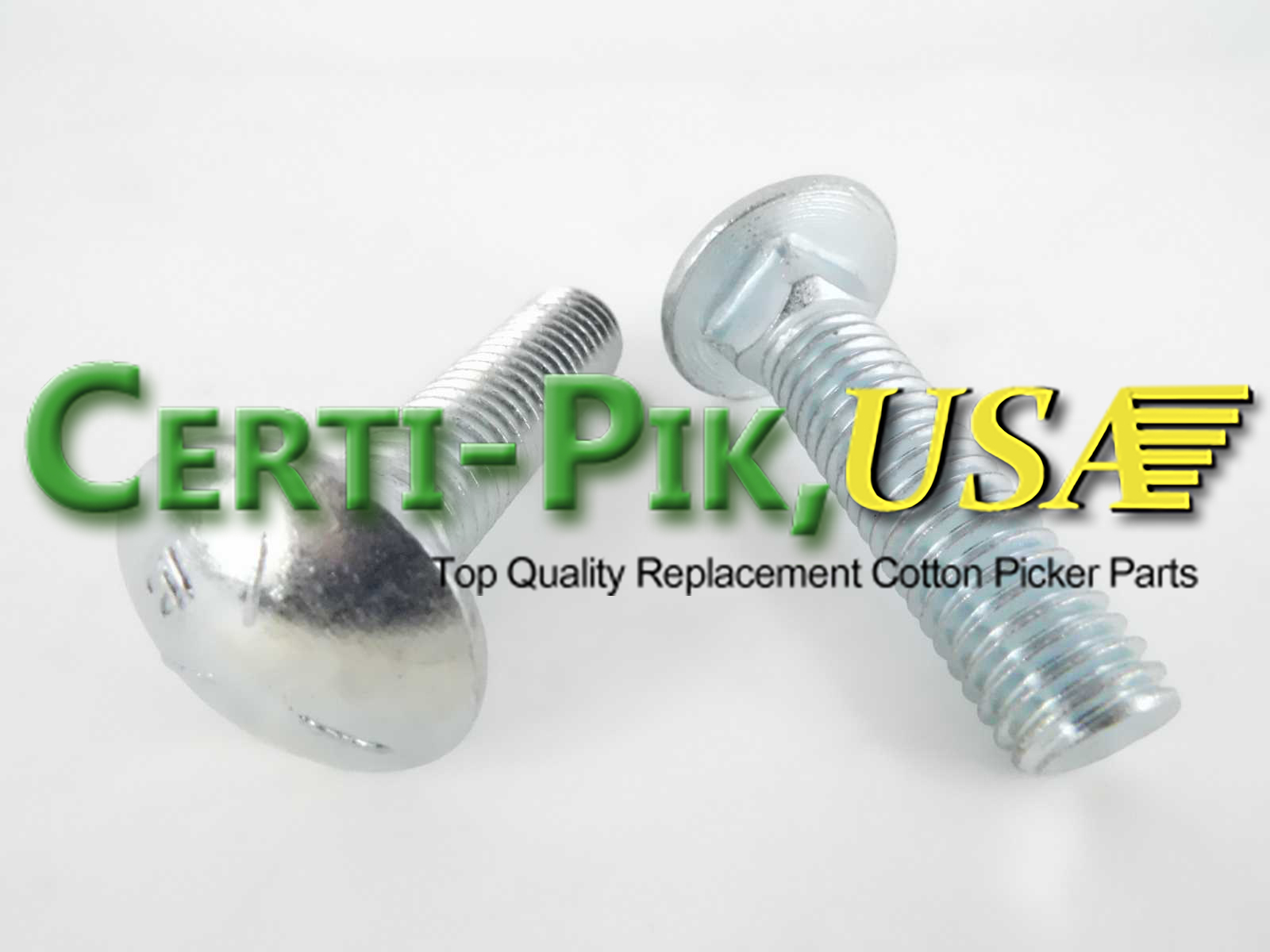 Description: BOLT – 1/2 X 2″ CARRIAGE

OEM Part: D3H1492

Section: Air System

John Deere 4 Row Fan Assembly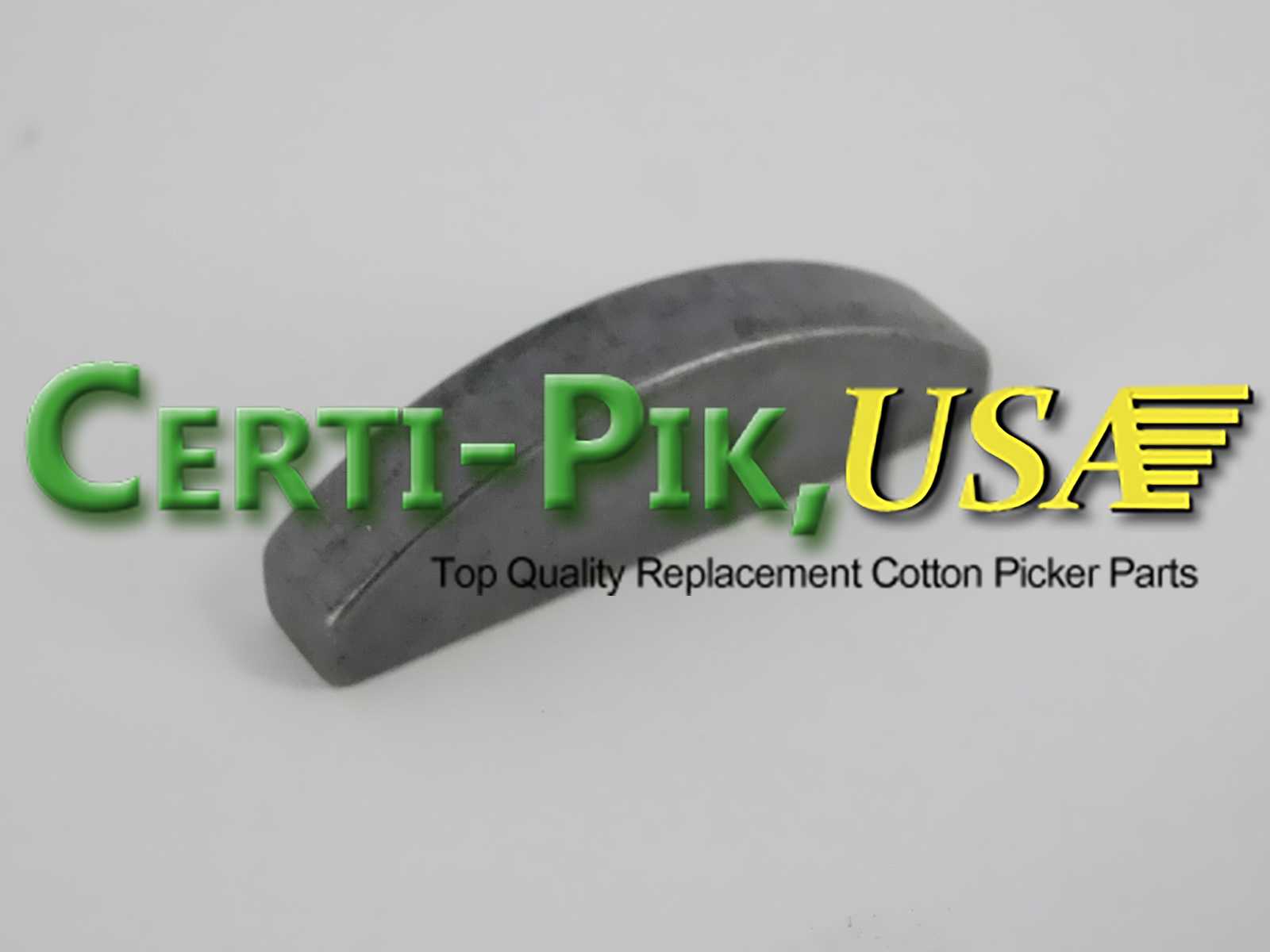 Description: KEY – 1/4 X 2-1/8 WOODRUFF

OEM Part: 26H40

Section: Air System

John Deere 4 Row Fan Assembly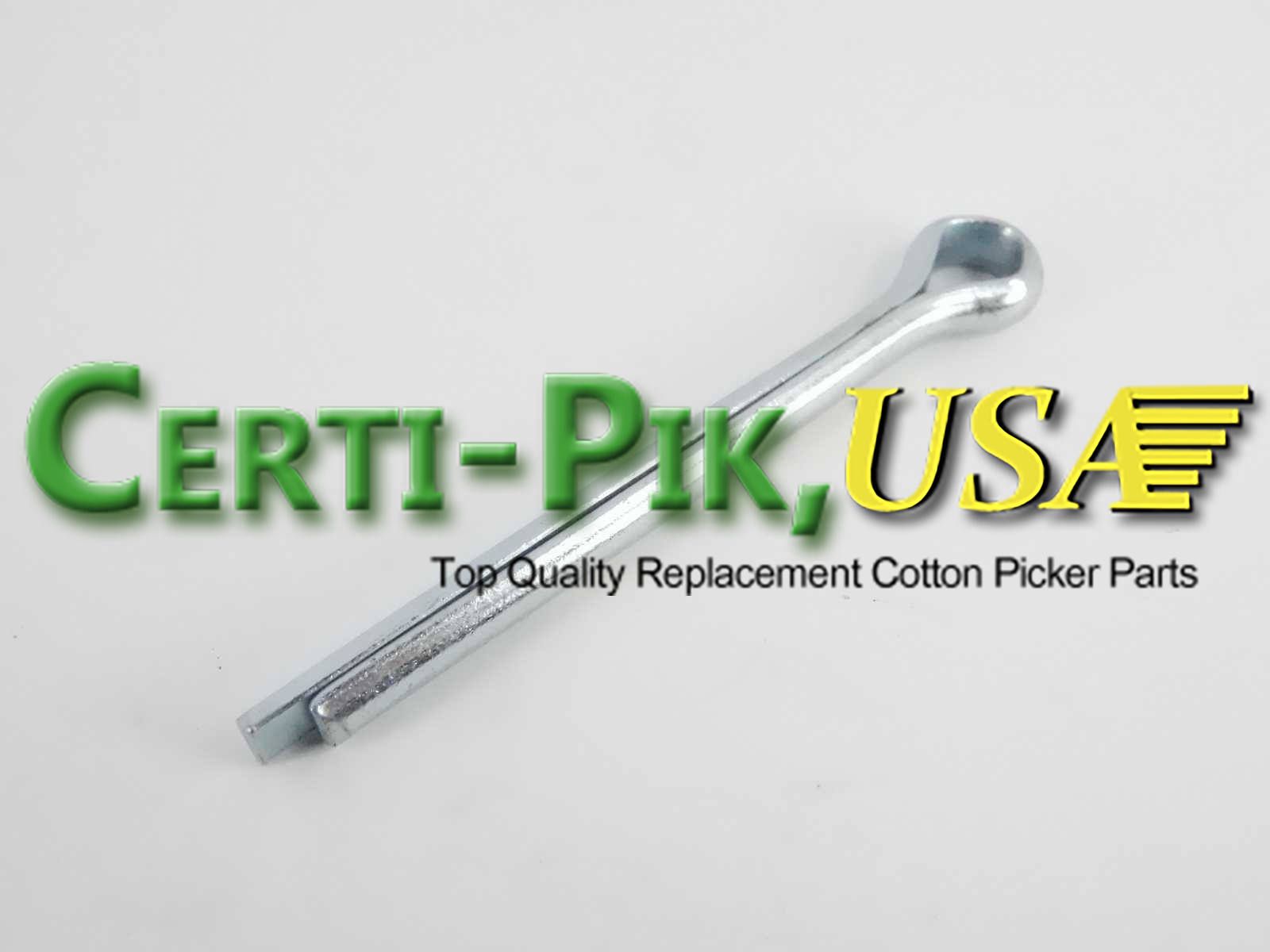 Description: COTTER PIN – 1/4 X 2-1/2″

OEM Part: 11H250

Section: Air System

John Deere 4 Row Fan Assembly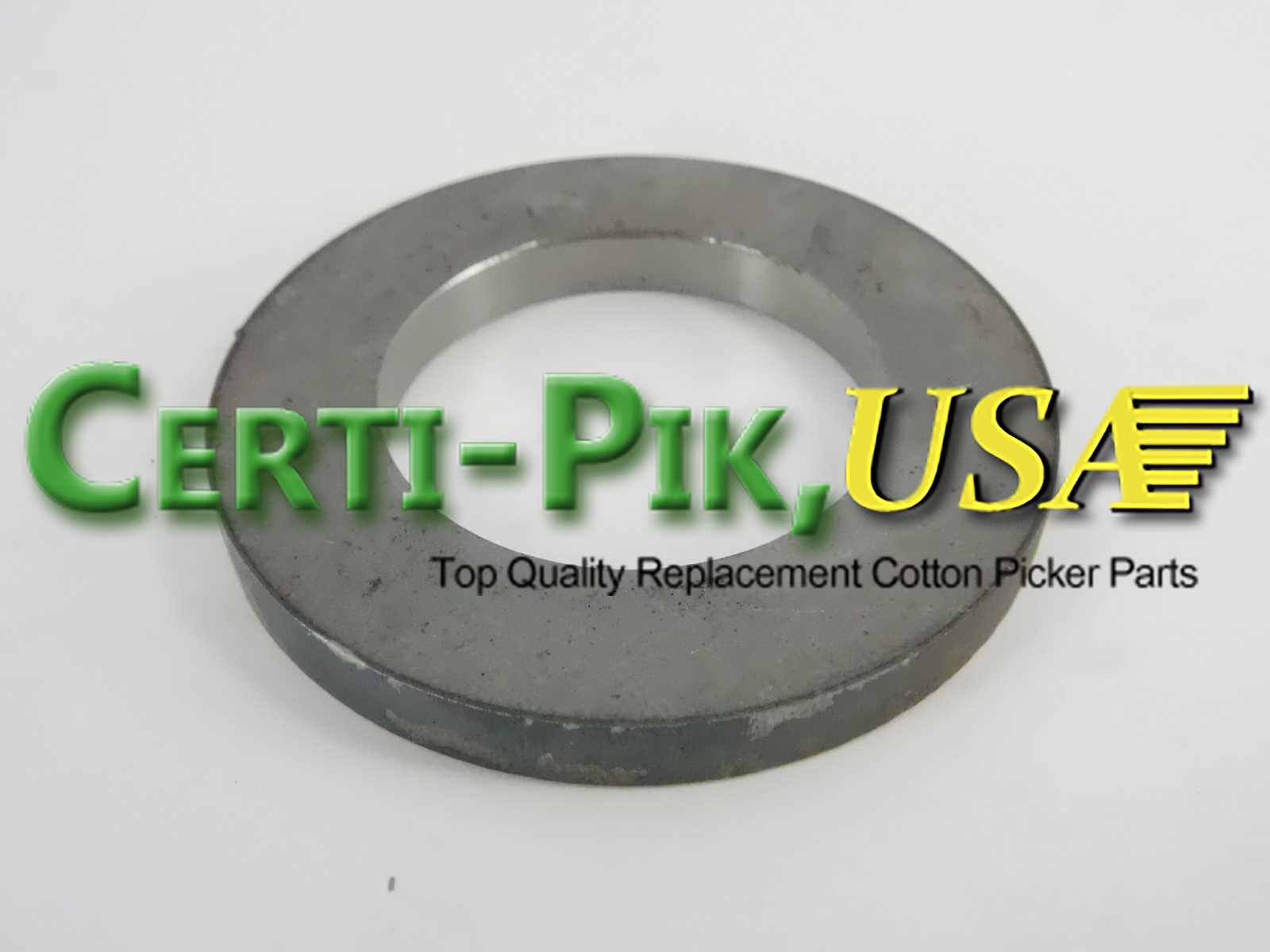 Description: WASHER – 1-17/32 X 2-1/2 X 1/4

OEM Part: 24H1540

Section: Air System

John Deere 4 Row Fan Assembly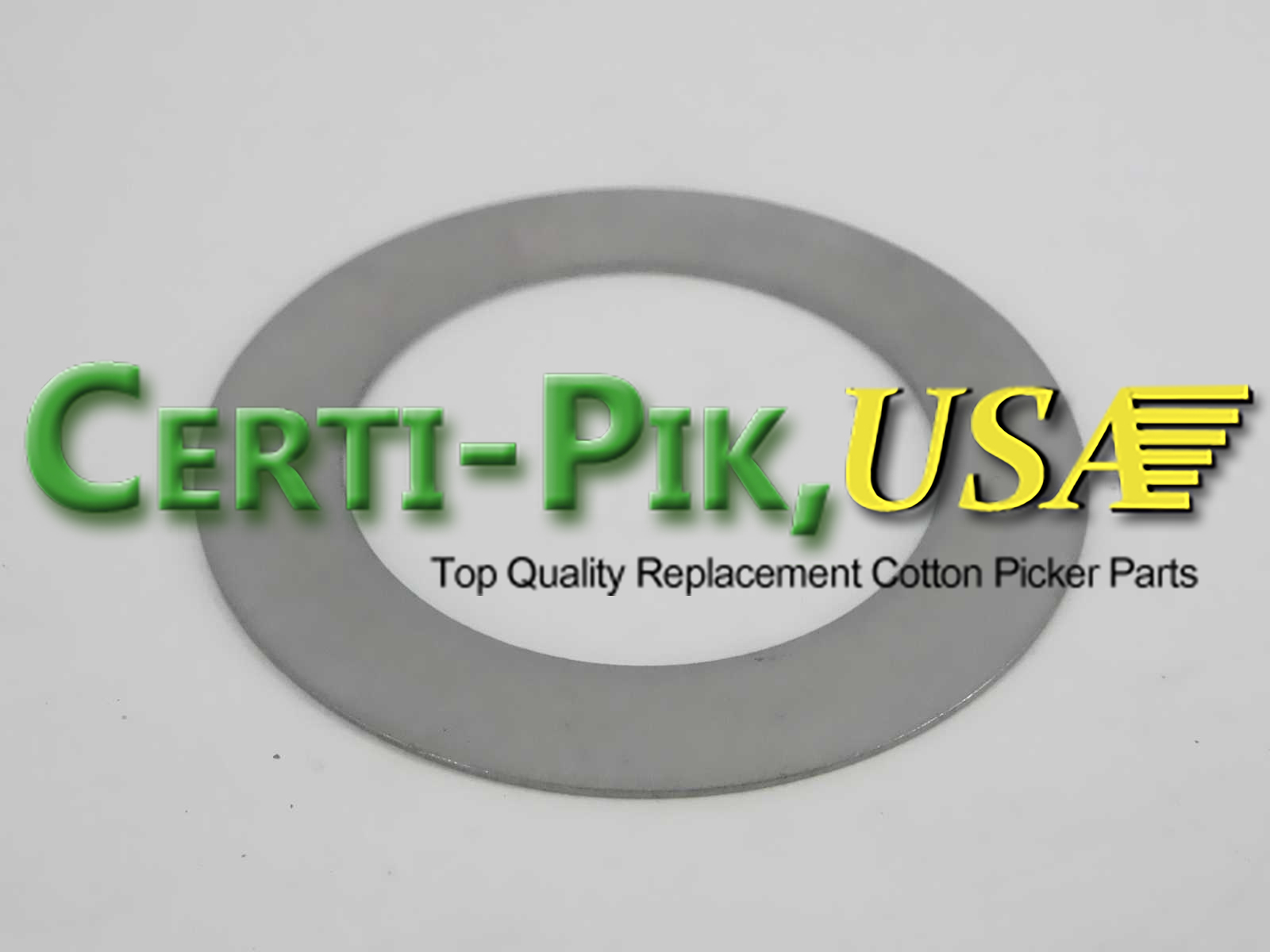 Description: WASHER – 1-17/32 X 1-31/32 X .035″

OEM Part: 24H1535

Section: Air System

John Deere 4 Row Fan Assembly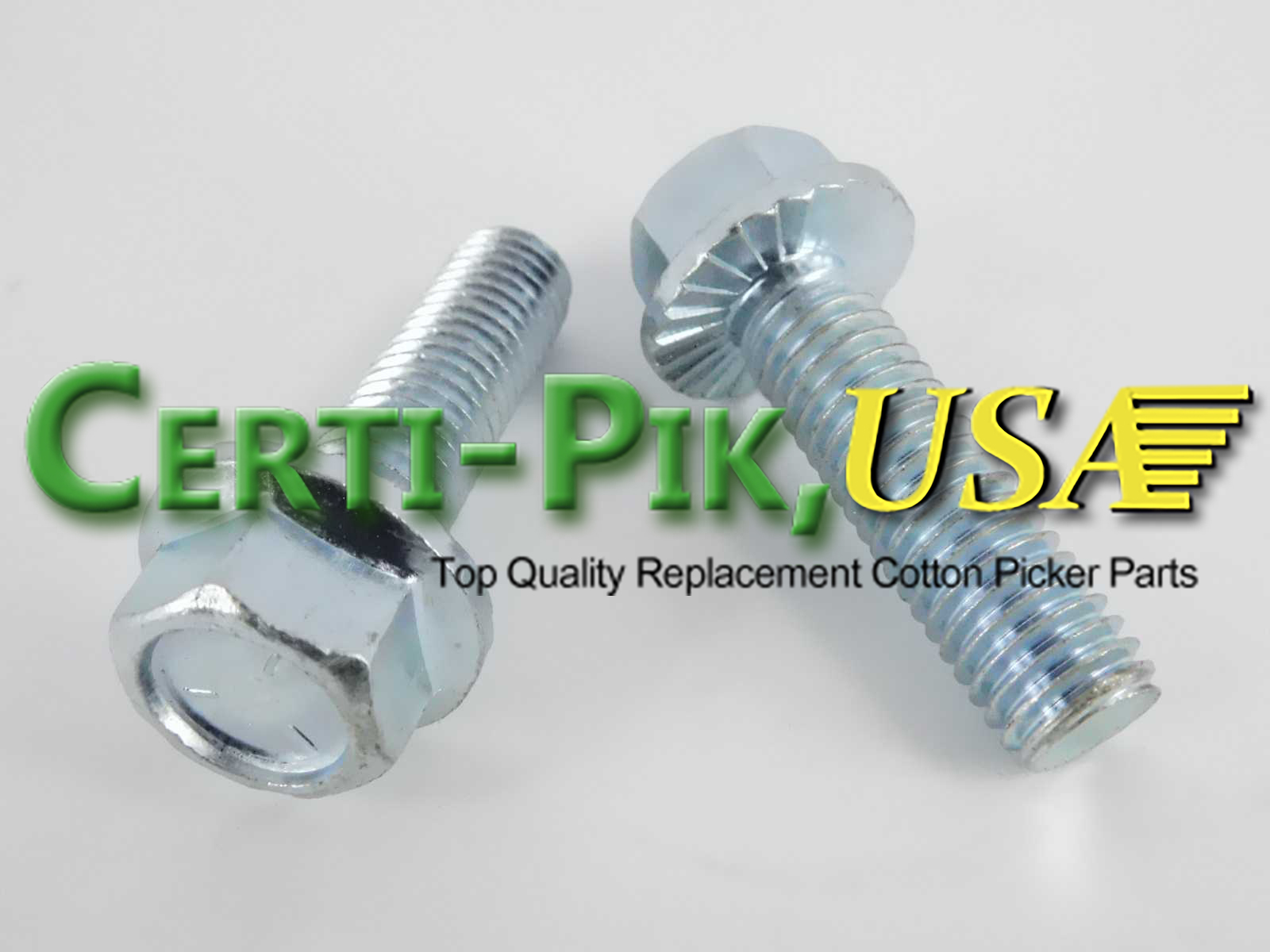 Description: BOLT – 1/2 X 1-3/4″ – SERR HEX FLANGE

OEM Part: 19H1777

Section: Air System

John Deere 4 Row Fan Assembly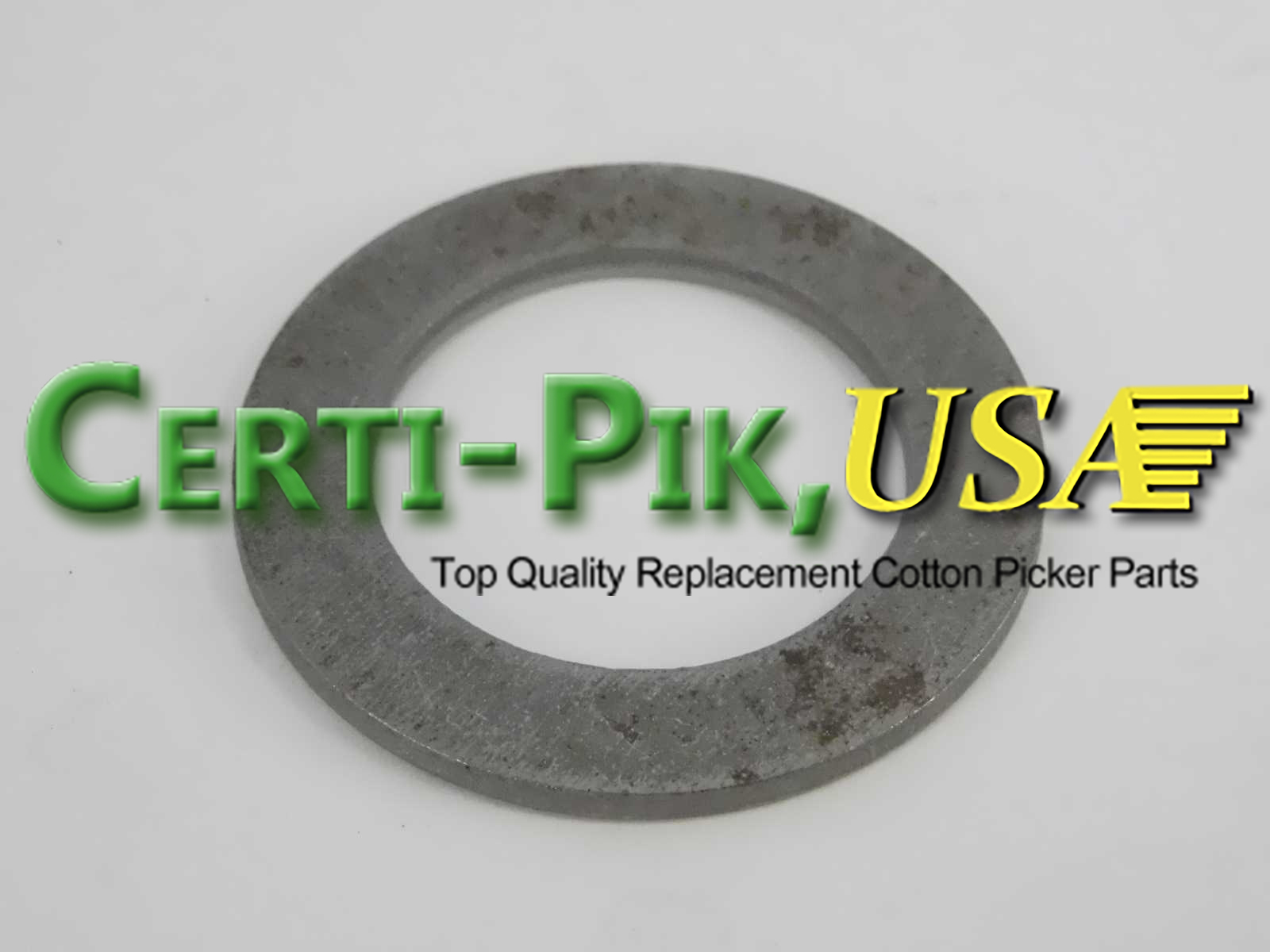 Description: WASHER – 1-9/32 X 2-1/4 X .134″

OEM Part: 24H1499

Section: Air System

John Deere 4 Row Fan Assembly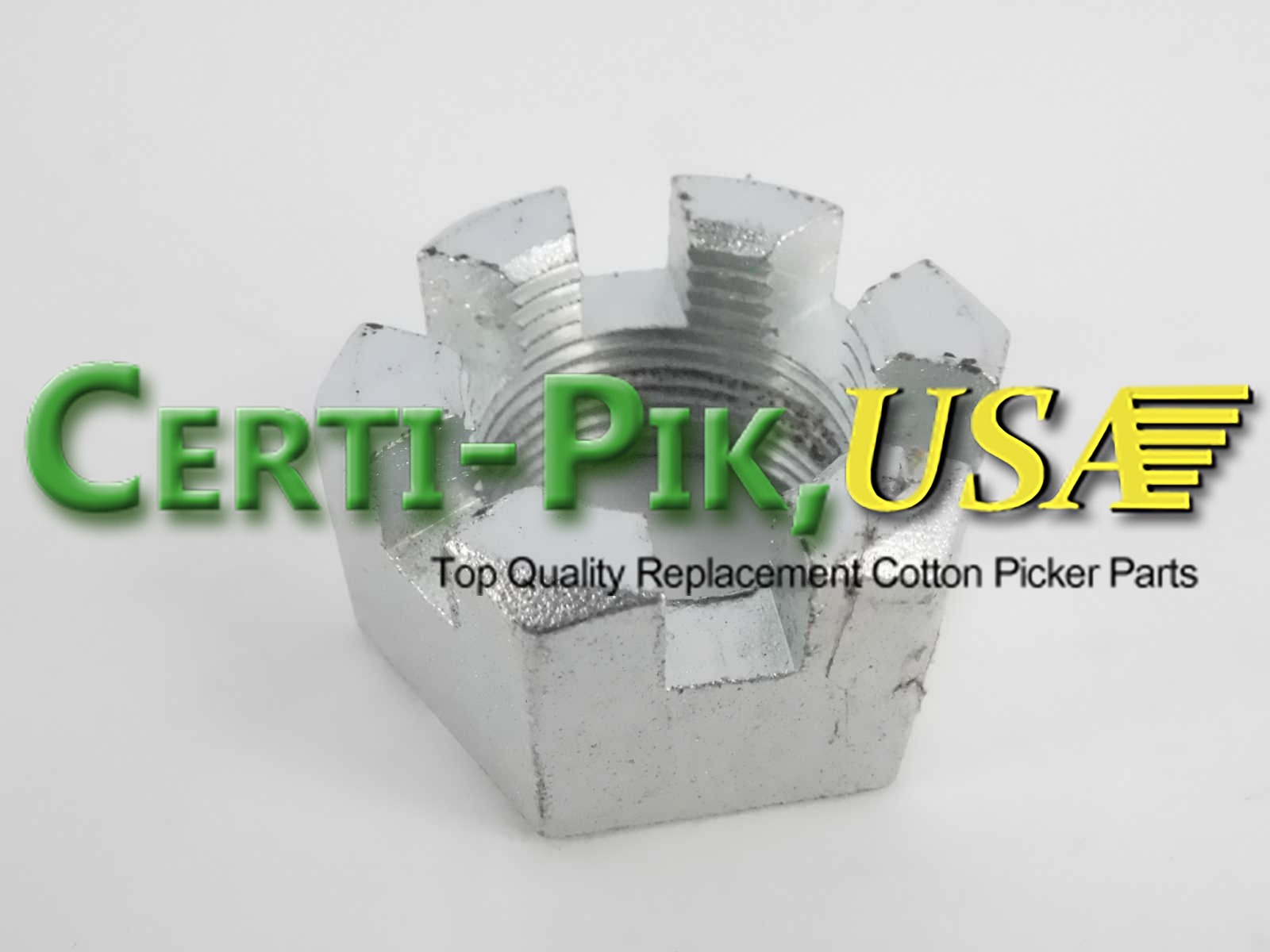 Description: NUT – 1-1/4-12 CASTLE

OEM Part: 14H927

Section: Air System

John Deere 4 Row Fan Assembly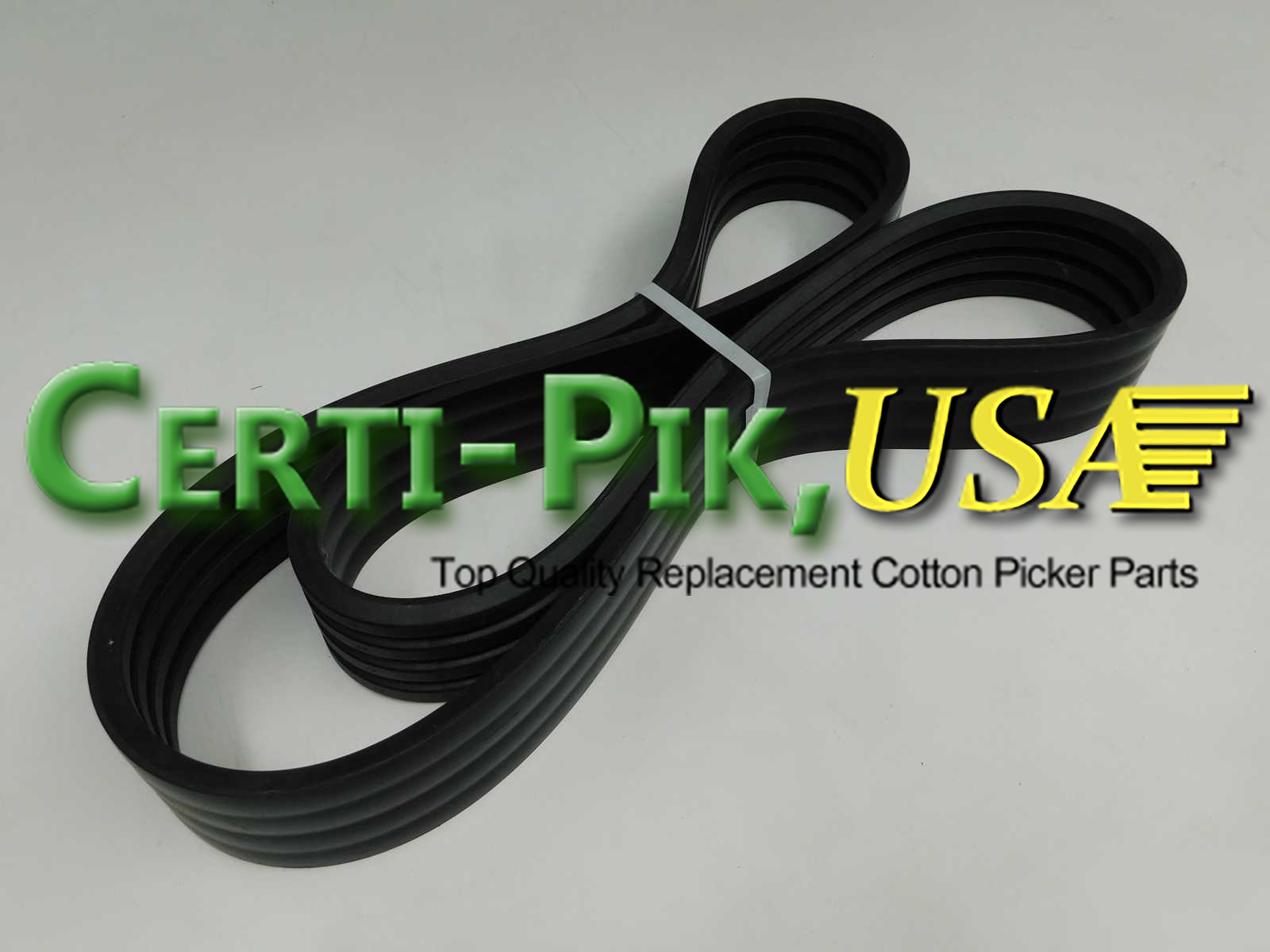 Description: BELT – 4 ROW FAN DRIVE – JD

OEM Part: N193822

Section: Air System

John Deere 4 Row Fan Assembly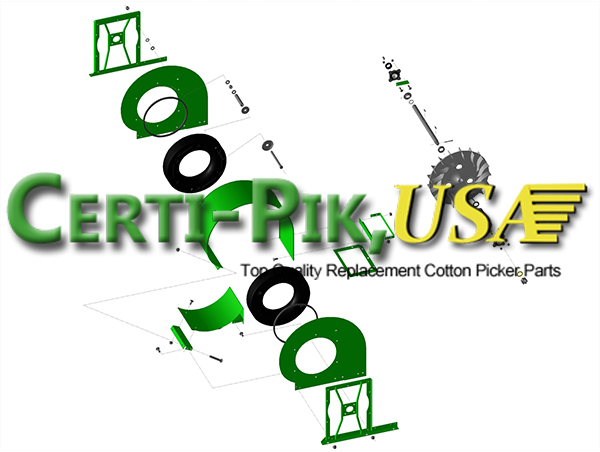 Description: 4 ROW FAN KIT – ALL PARTS UNASSEMBLED INCLUDES #07400 BOLT KIT ( NO PULLEY )

OEM Part: AN193785

Section: Air System

John Deere 4 Row Fan Assembly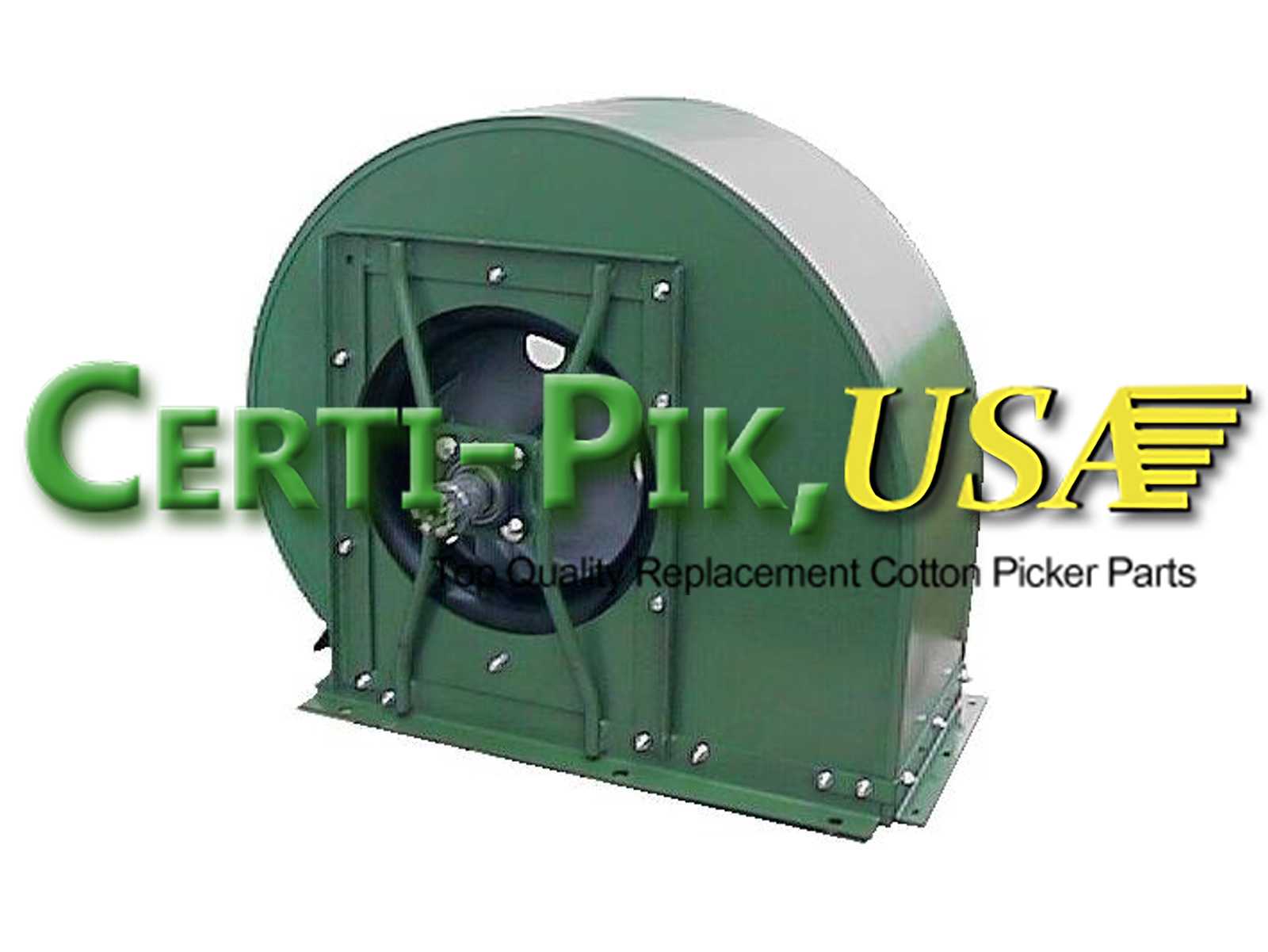 Description: 4 ROW FAN KIT – ALL PARTS ASSEMBLED ( NO PULLEY )

OEM Part: AN193785

Section: Air System

John Deere 4 Row Fan Assembly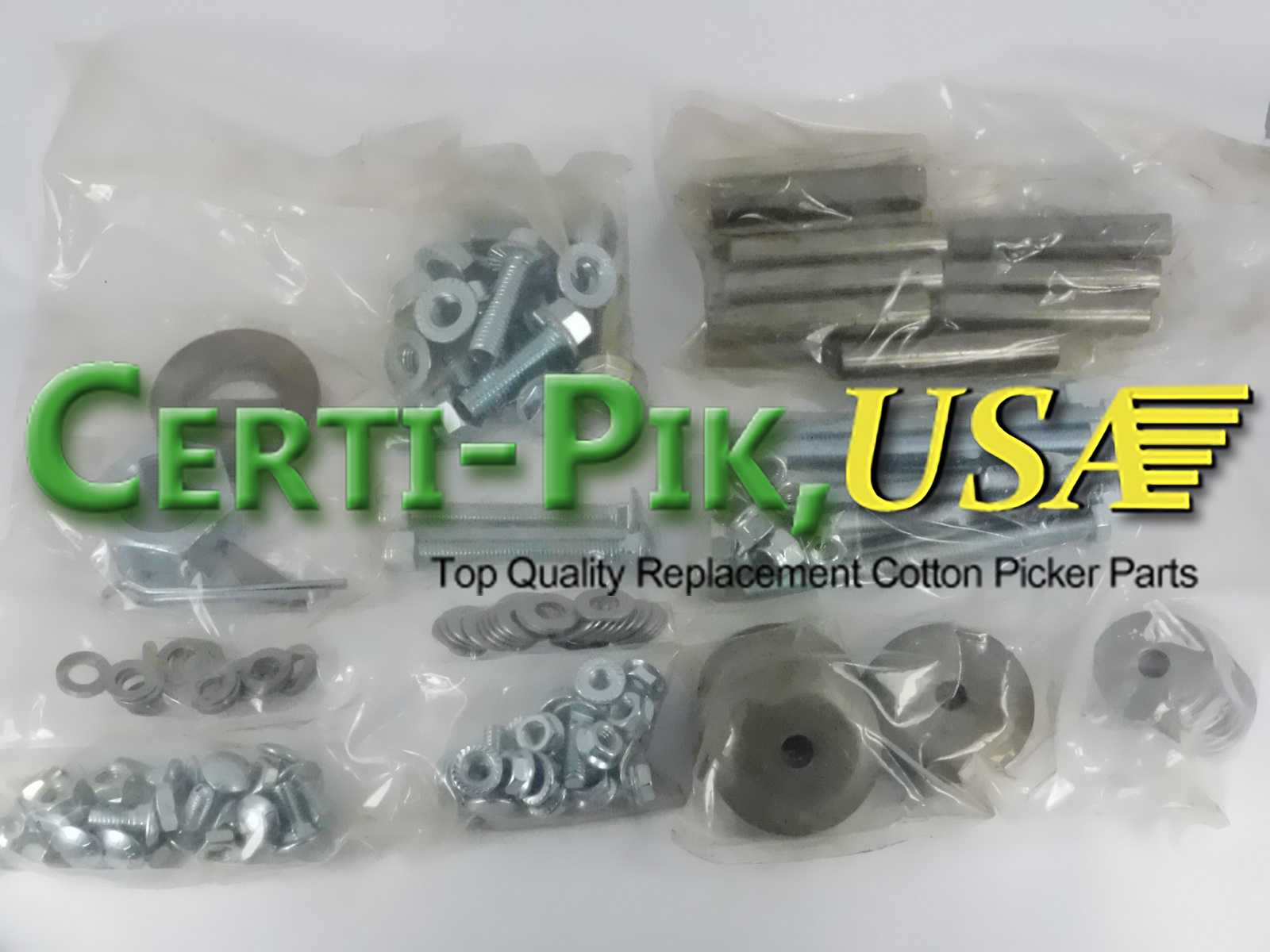 Description: BOLT KIT – COMPLETE FOR 4 ROW FAN ASSEMBLY

OEM Part: 7400

Section: Air System

John Deere 4 Row Fan Assembly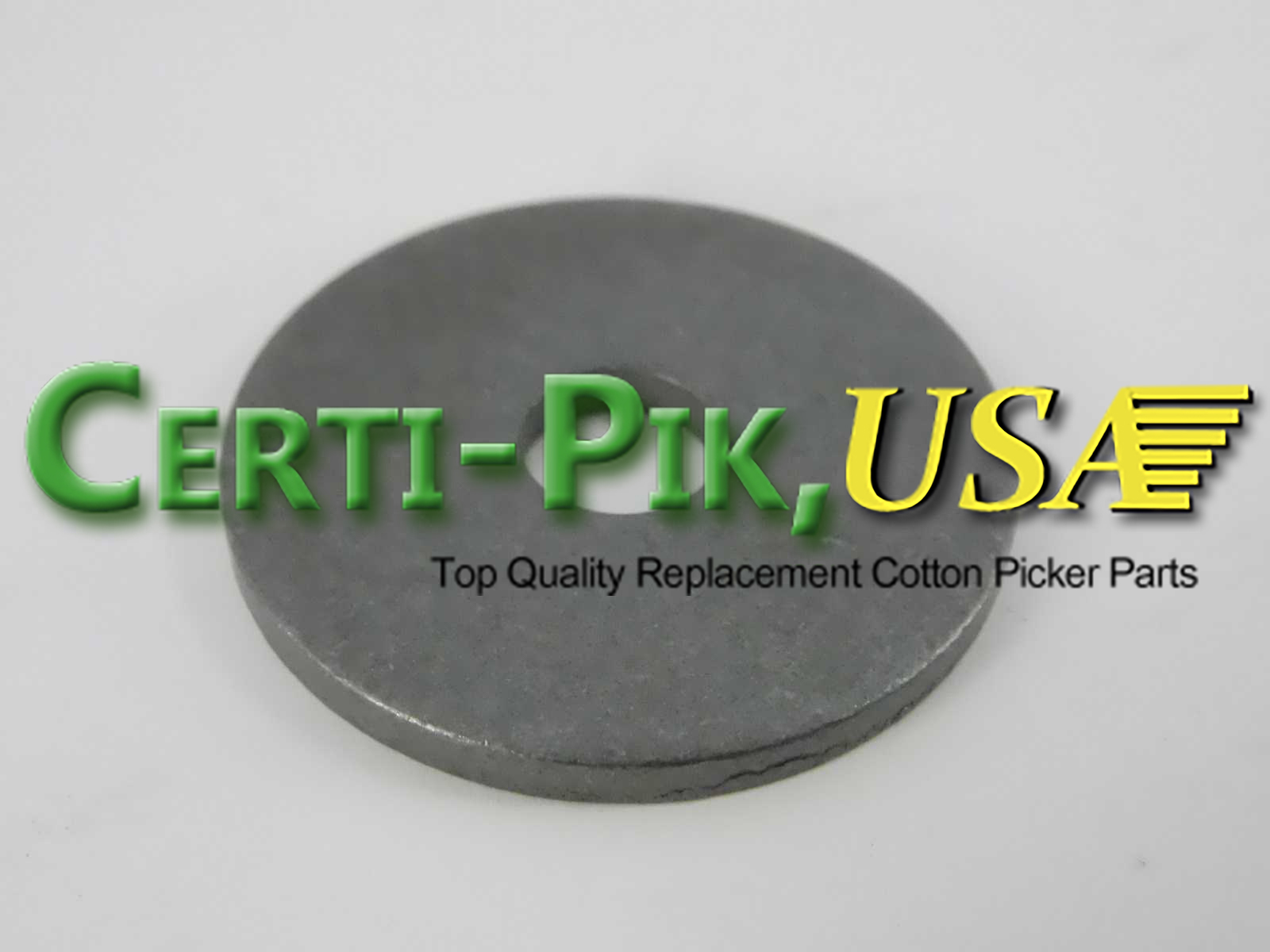 Description: WASHER – .410 X 1.5 X .120″

OEM Part: 24H1730

Section: Air System

John Deere 4 Row Fan Assembly