John Deere Spindle Drive Shaft Parts
John Deere Spindle Drive Shaft Assembly
If you're looking for John Deere Spindle Drive Shafts, then read on see what we have available for you. No matter whether you're a John Deere dealer or farmer, we can supply you with original replacement parts for your cotton harvesting equipment
Maintenance and Cleaning
One of the most hardworking parts of your cotton harvester is the picking unit, including the spindle drive shaft and its bearings. Proper setup and inspection ensure that you will get the longest life from additional components such as spindles and doffers. Your cotton picker must be cleaned and maintained according to the operator's manual. This will ensure that you enjoy reduced downtime, improved productivity, and reduced risk of fire.
Due to the constant contact with fibrous plant material, dirt, and other debris, broken, missing, or worn parts are generally discovered during your regular inspections which help to avoid downtime when you need your equipment operating at full capacity. Our top Drive Gears are machined, closely sized, and heat treated using high quality solid steel that will outperform powdered metal gears, and give you the correct back lash and durability you need.
The spindle drive shaft undergoes its fair share of abuse during harvesting and the operator's manual covers the regular maintenance items such as daily cleaning and inspection when in harvest configuration, which will potentially save you a lot of money. Our Drive shafts are manufactured from top quality to-size precision ground material that will provide a press fit for our top gears and correct clearances for the spindle drive gears. This sizing will eliminate the problems of roll pins prematurely shearing off causing unnecessary downtime, machine failure, and loss of revenue.
Correct daily adequate greasing as well as checking the clearances will help you maintain smooth operation of the needle bearings, and identify a problem before it can potentially cause a costly failure or in the case of seized bearings or broken roll pins, further damage inside the machinery. Should you require assistance, we are just a phone call away.
Comprehensive Inventory in Stock
We carry a comprehensive inventory to ensure that we can supply what you need in the shortest possible time. Our system to ensure that we don't run out of those important spares and components that you're going to need has been developed over many years in business. We can ship any components from our warehouse that you may require, at a moment's notice.
Contact Us Now
If you have the time, browse the links to our very extensive list of parts that appear at the bottom of this page. Alternatively, you're welcome to give us a call at Certi-Pick USA on our toll-free number, 1-888-CERTIPIK (237-8474), and one of our staff will help you find what you need, right away. If you need to find a specific part and know exactly what you need right now, then click the links in the table below for detailed assembly drawings. Each part is labeled, making the selection of the items you need for rebuilding your picking unit cabinets or to replace any worn-out items, quick and easy.
You can contact us using the following additional options:
Email: [email protected]
Fax: 1-712-752-8472
Shopping Cart: You can place your order through the links on our website and we will confirm your order via email or get in contact with you to discuss any details that may be unclear. For your convenience, you can order your parts any time of the day or night. For your convenience, you can order your parts any time of the day or night.
Comprehensive Spindle Drive Shaft Parts Available
We stock a full range of specialty items and sheet metal components for use in rebuilding cotton-harvesting equipment. As we fabricate replacement components for the top pickers in the industry, you have access to everything that you could possibly need to get your machines back in the field. We supply the drive shafts, thrust washer, retaining ring, top gears, needle bearings, spindle gears, shims, roll pins, bearing sleeve, etc.
Ordering the Right Parts is Quick and Easy
It can be incredibly frustrating when opening a parts package, to find that you've been sent the incorrect part. Our job is to make it as easy as possible for you to order and receive the exact part or assembly you need to get your machinery fixed or serviced and back out where it belongs, making you money.
Please provide us with the following information when placing your order:
Certi-Pik part number or OEM part number
A description of the item
The model number of the machinery you're fixing
Contact us today for your John Deere Spindle Drive Shaft parts.
John Deere Spindle Drive Shaft Assembly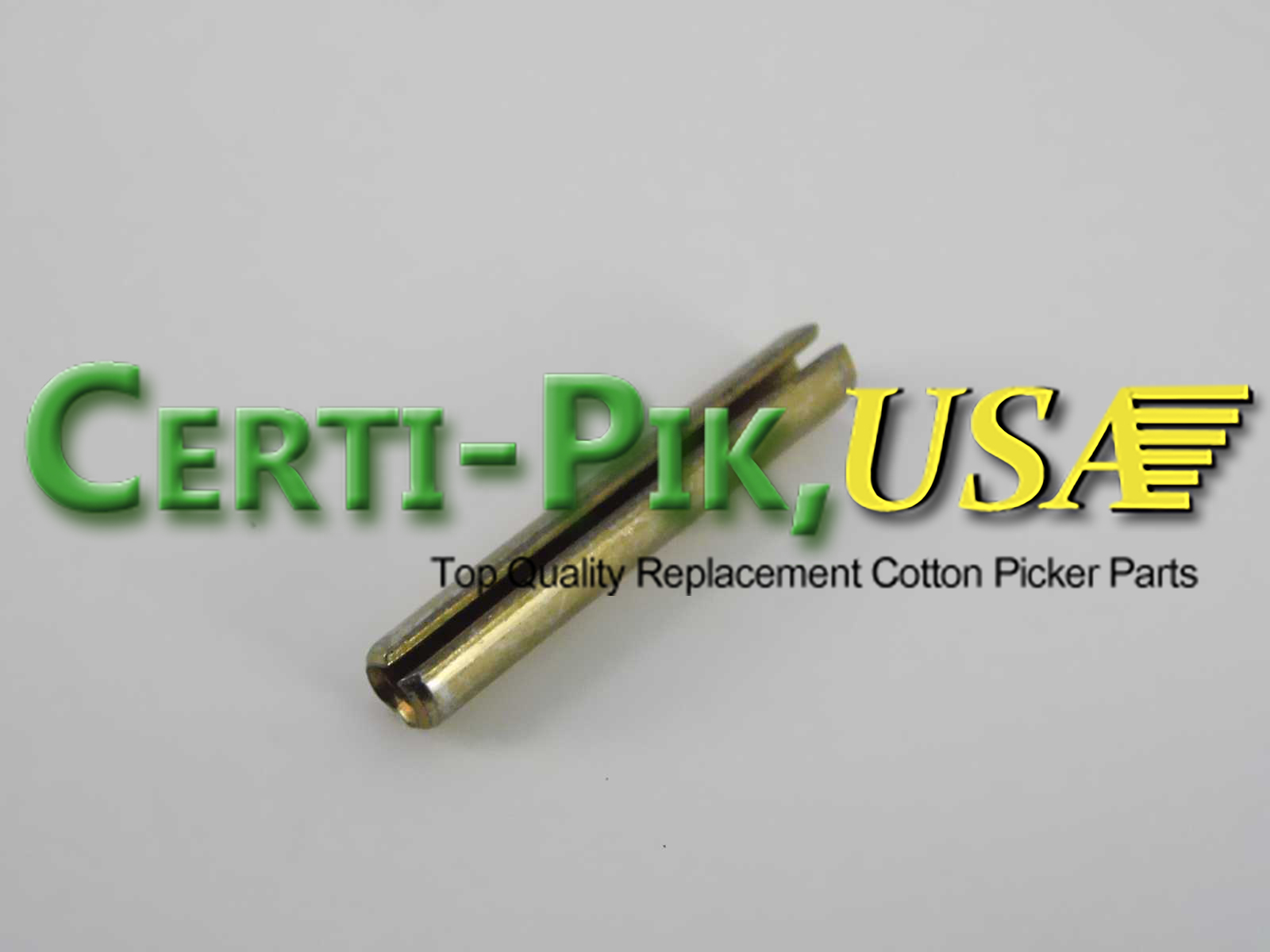 Description: SPRING PIN – 5/32 X 1″ – YELLOW FINISH – USED ON TOP OF SPINDLE DRIVE SHAFT ONLY. IN HOLES IN TOP GEAR AND BEARING SLEEVE.

OEM Part: 34H266

Section: Picking Unit System

John Deere Spindle Drive Shaft Assembly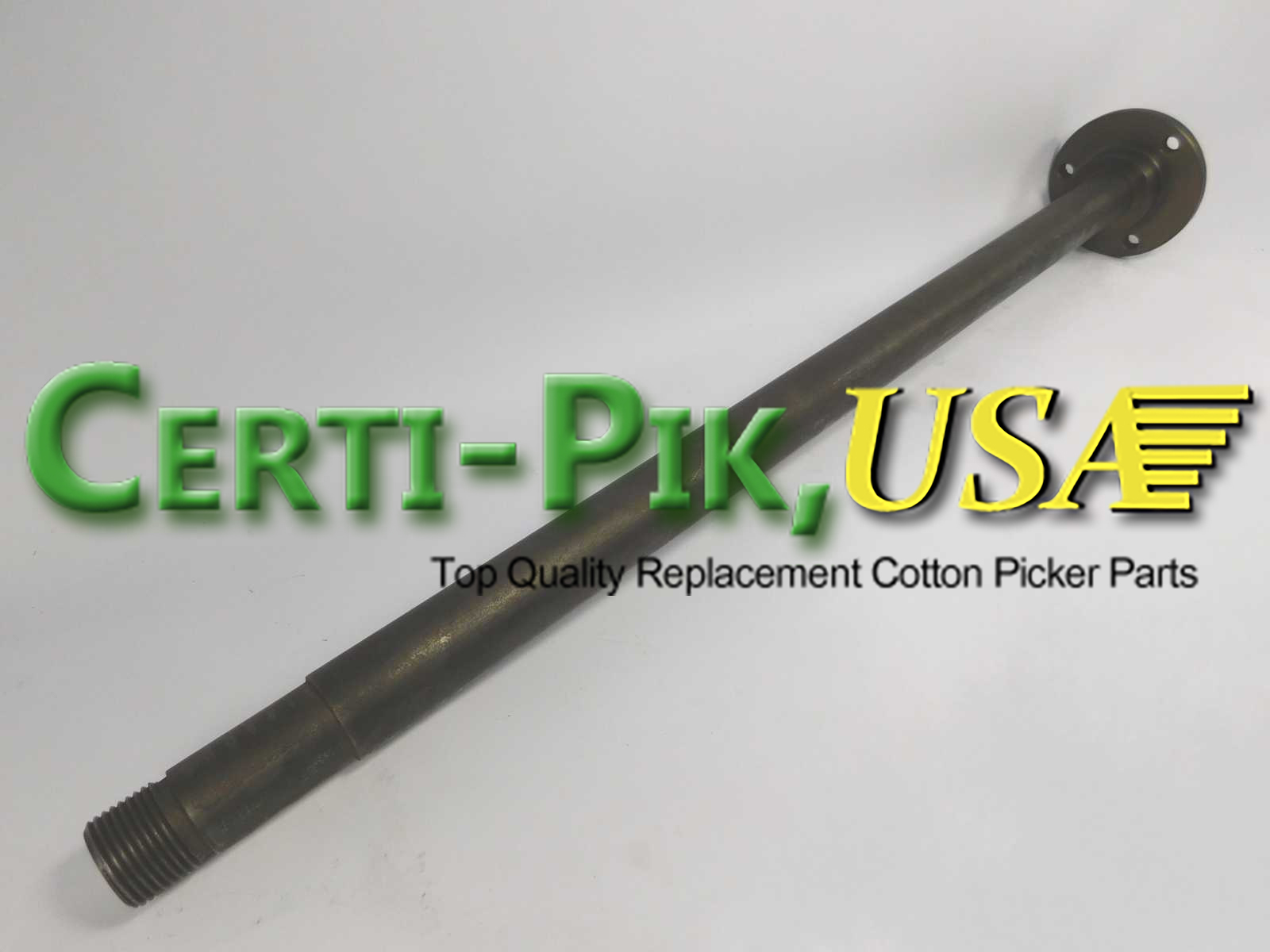 Description: DOFFER SHAFT – 14 SPINDLE

OEM Part: AN193262

Section: Picking Unit System

John Deere Doffer and Lower Housing Assembly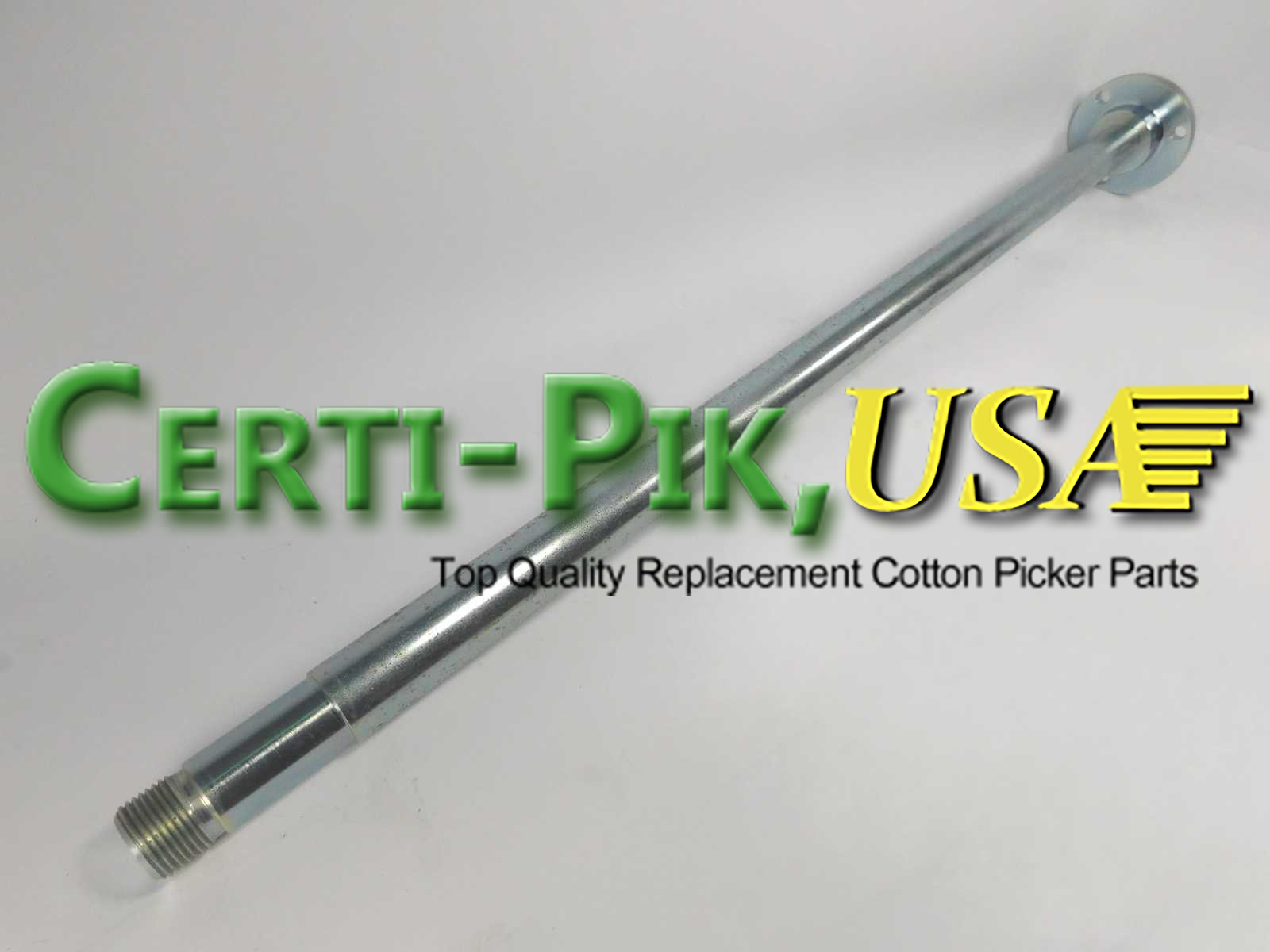 Description: DOFFER SHAFT – 18 SPINDLE

OEM Part: AN193323

Section: Picking Unit System

John Deere Doffer and Lower Housing Assembly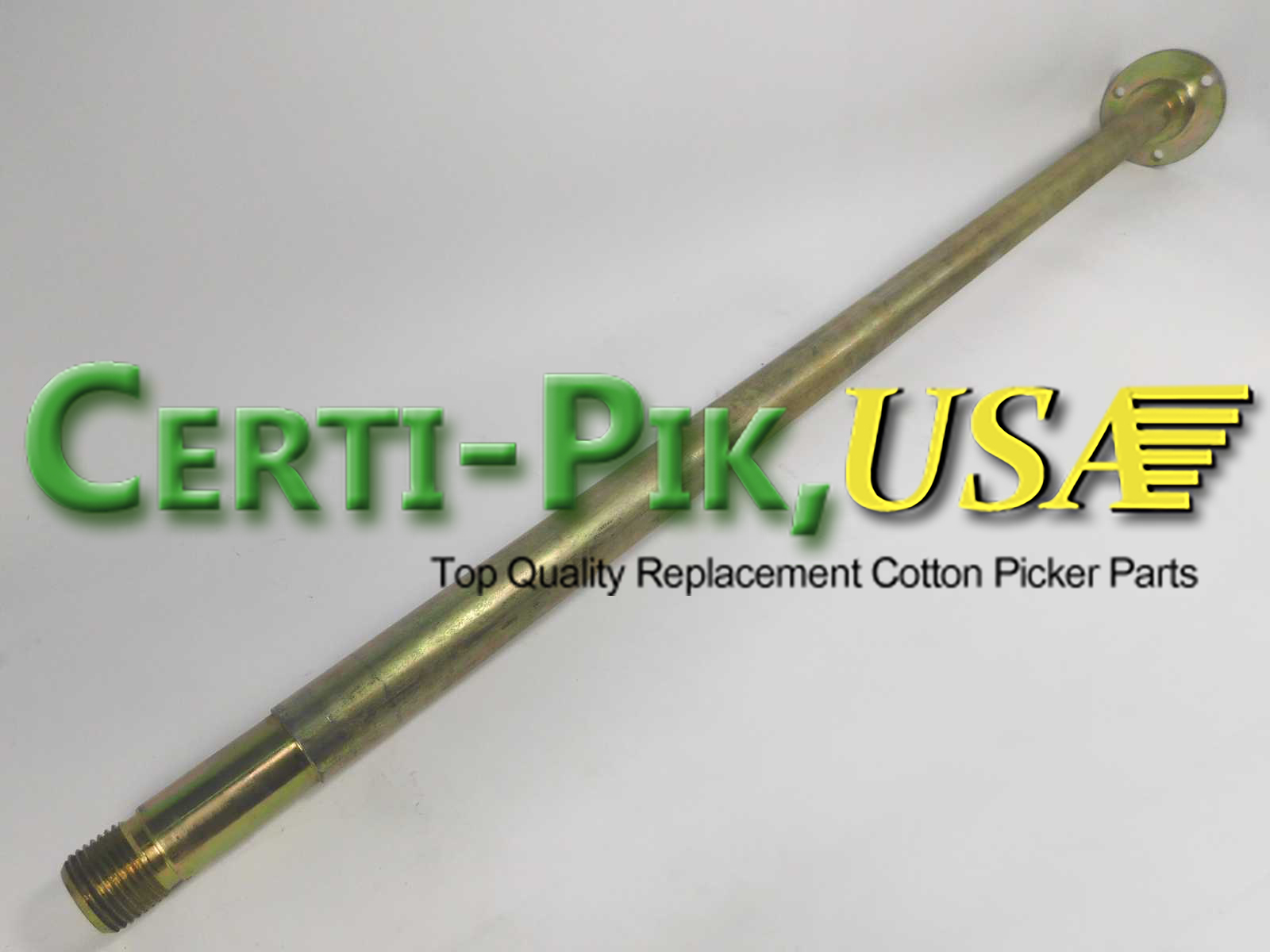 Description: USE #73701, OR #16193 – DOFFER SHAFT, 20 SPINDLE

OEM Part: AN193263

Section: Picking Unit System

John Deere Doffer and Lower Housing Assembly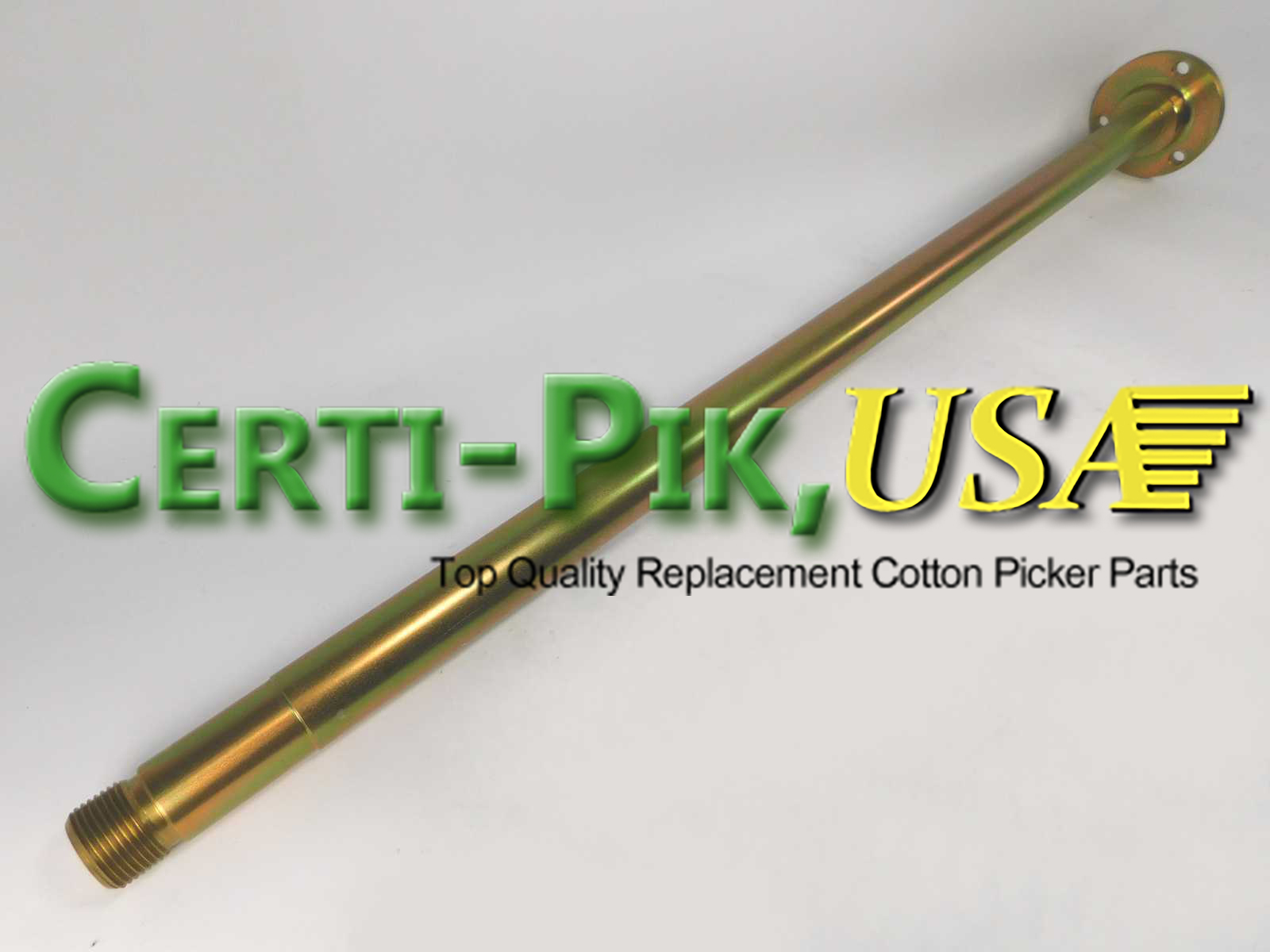 Description: DOFFER SHAFT – PRO-12 18 SPINDLE (9970-CP690 P12)

OEM Part: AN274506

Section: Picking Unit System

John Deere Doffer and Lower Housing Assembly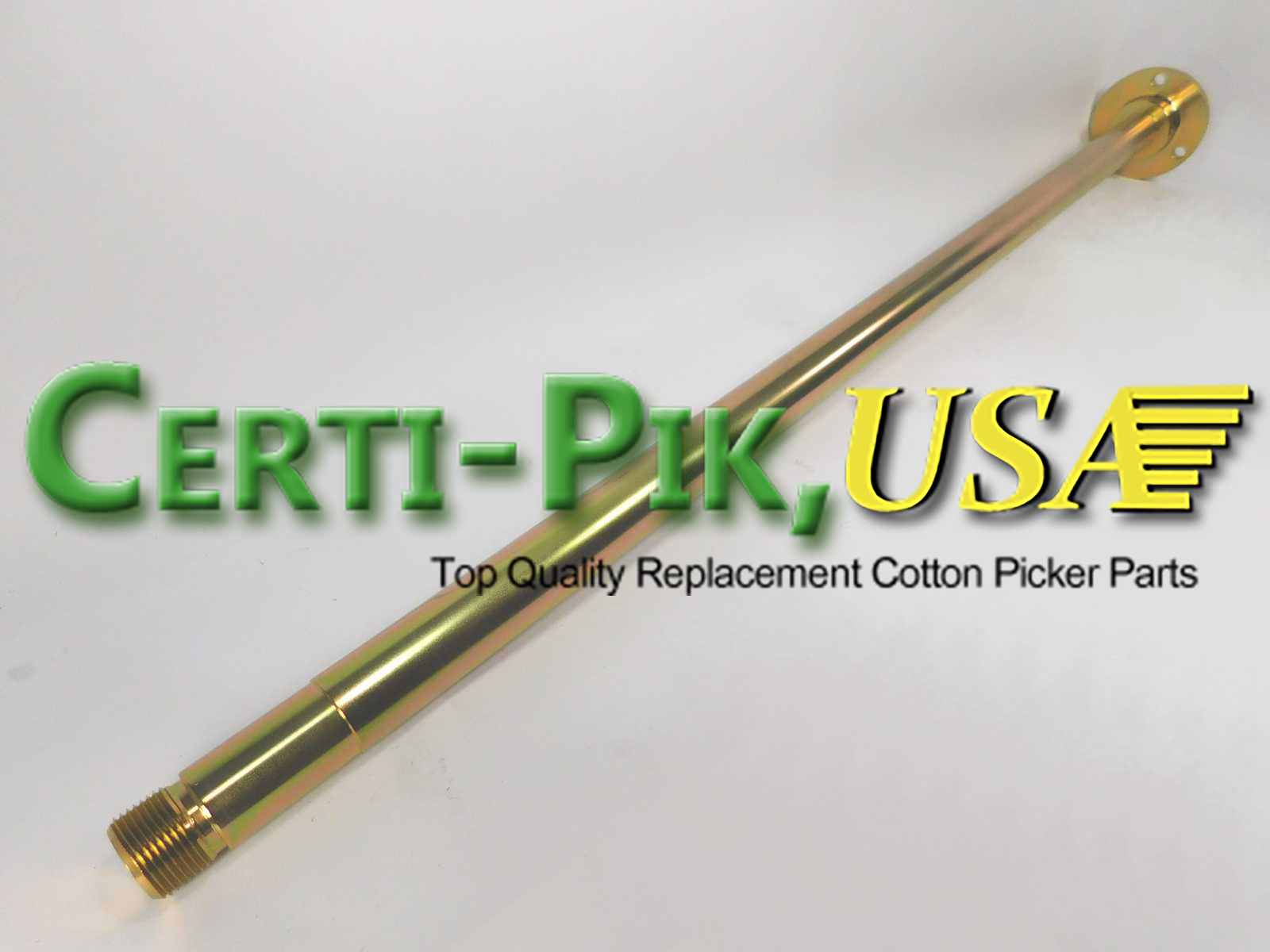 Description: DOFFER SHAFT – PRO-16 20 SPINDLE (9976-CP690 P12)

OEM Part: AN273701

Section: Picking Unit System

John Deere Doffer and Lower Housing Assembly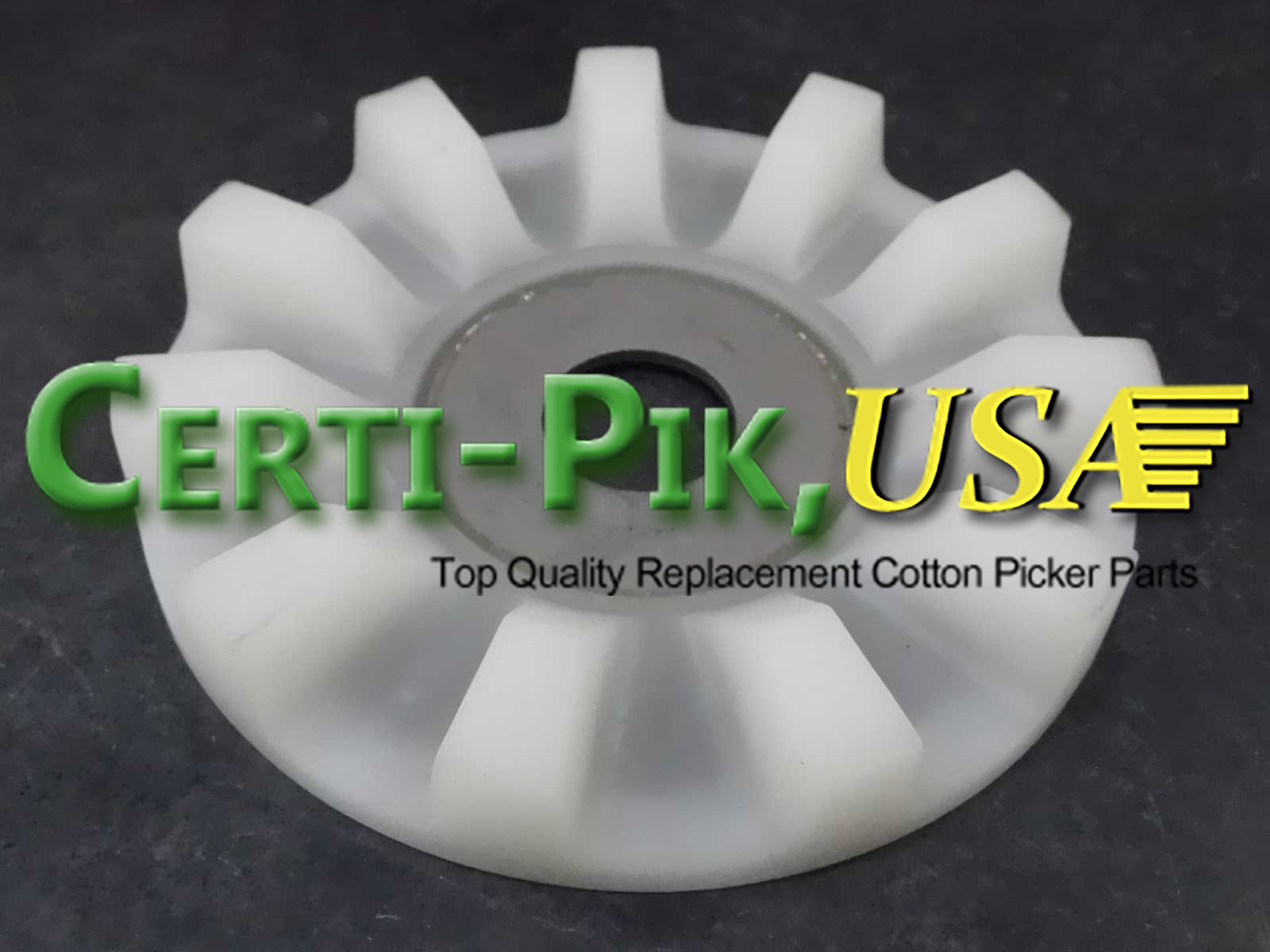 Description: DOFFER – PREMIUM URETHANE (9900-CP690 P12)

OEM Part: AN272152

Section: Picking Unit System

John Deere Doffer and Lower Housing Assembly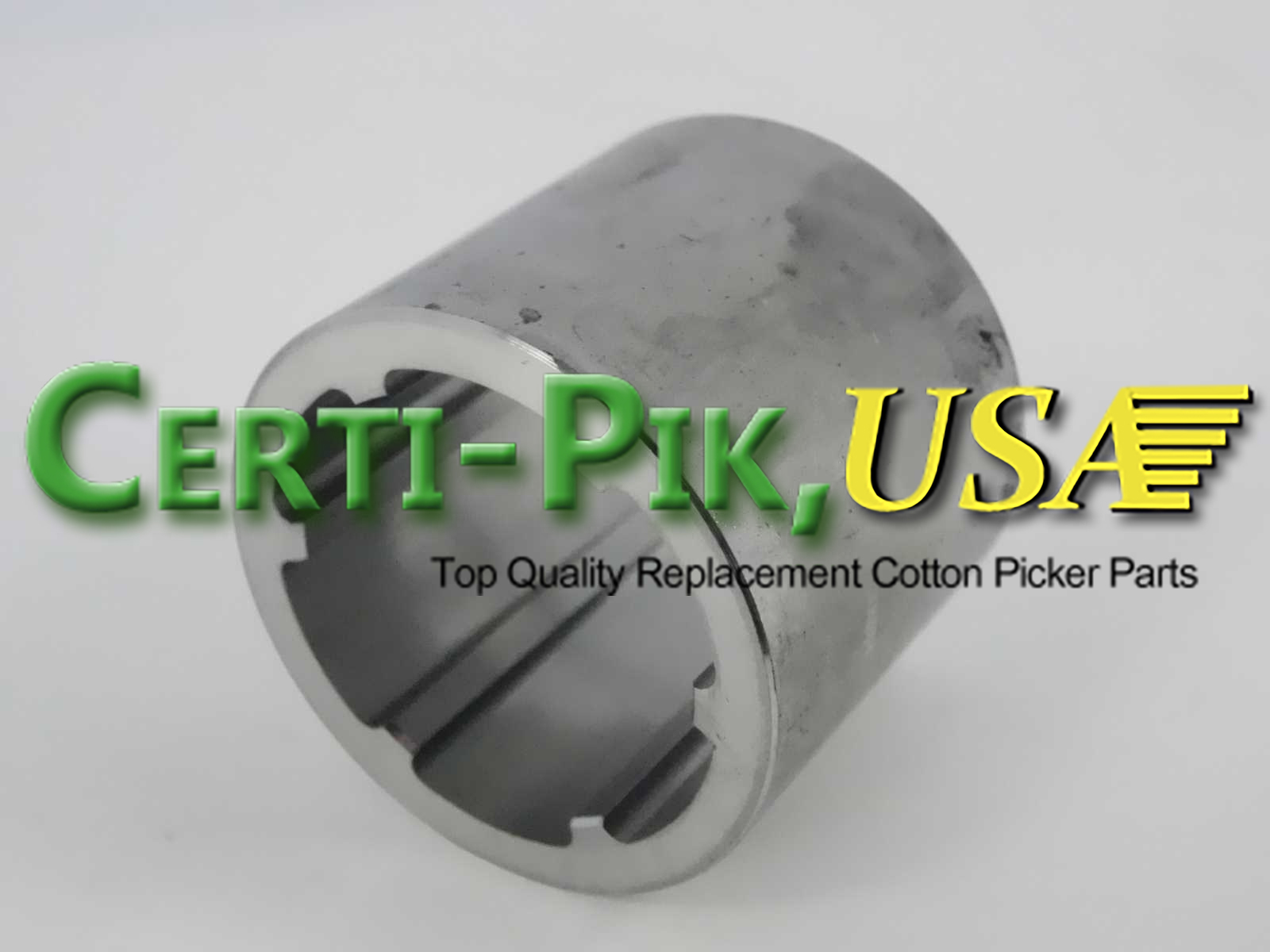 Description: DOFFER SPACER – LONG – SPLINED CENTER – HEAVY DUTY – (REPLACES N275381 & N197107) ( FITS ALL MODELS 9900-CP690 P12)

OEM Part: N275381

Section: Picking Unit System

John Deere Doffer and Lower Housing Assembly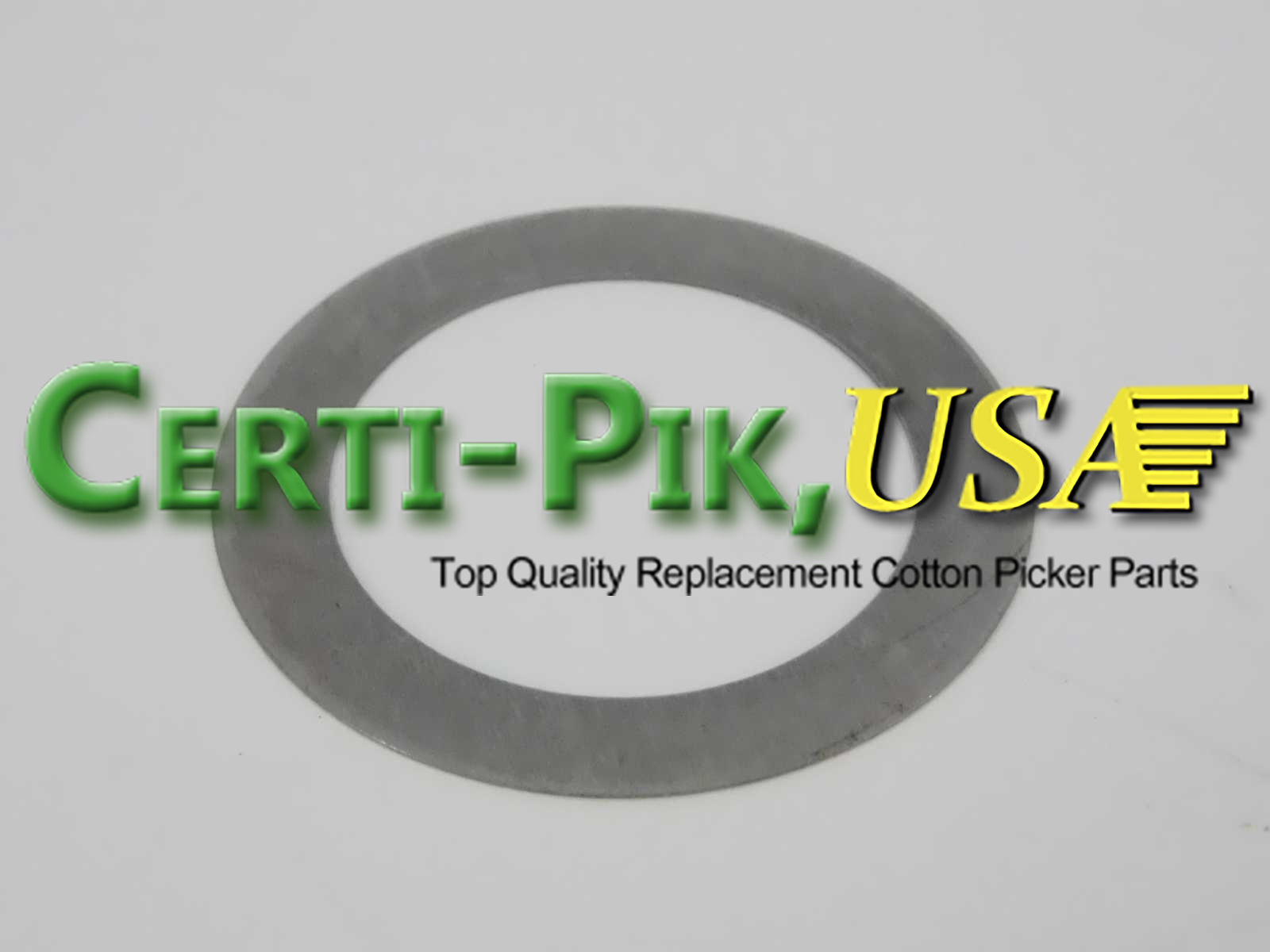 Description: SHIM – DOFFER, .010″ THICK – (9900-CP690 P12)

OEM Part: L3197N

Section: Picking Unit System

John Deere Doffer and Lower Housing Assembly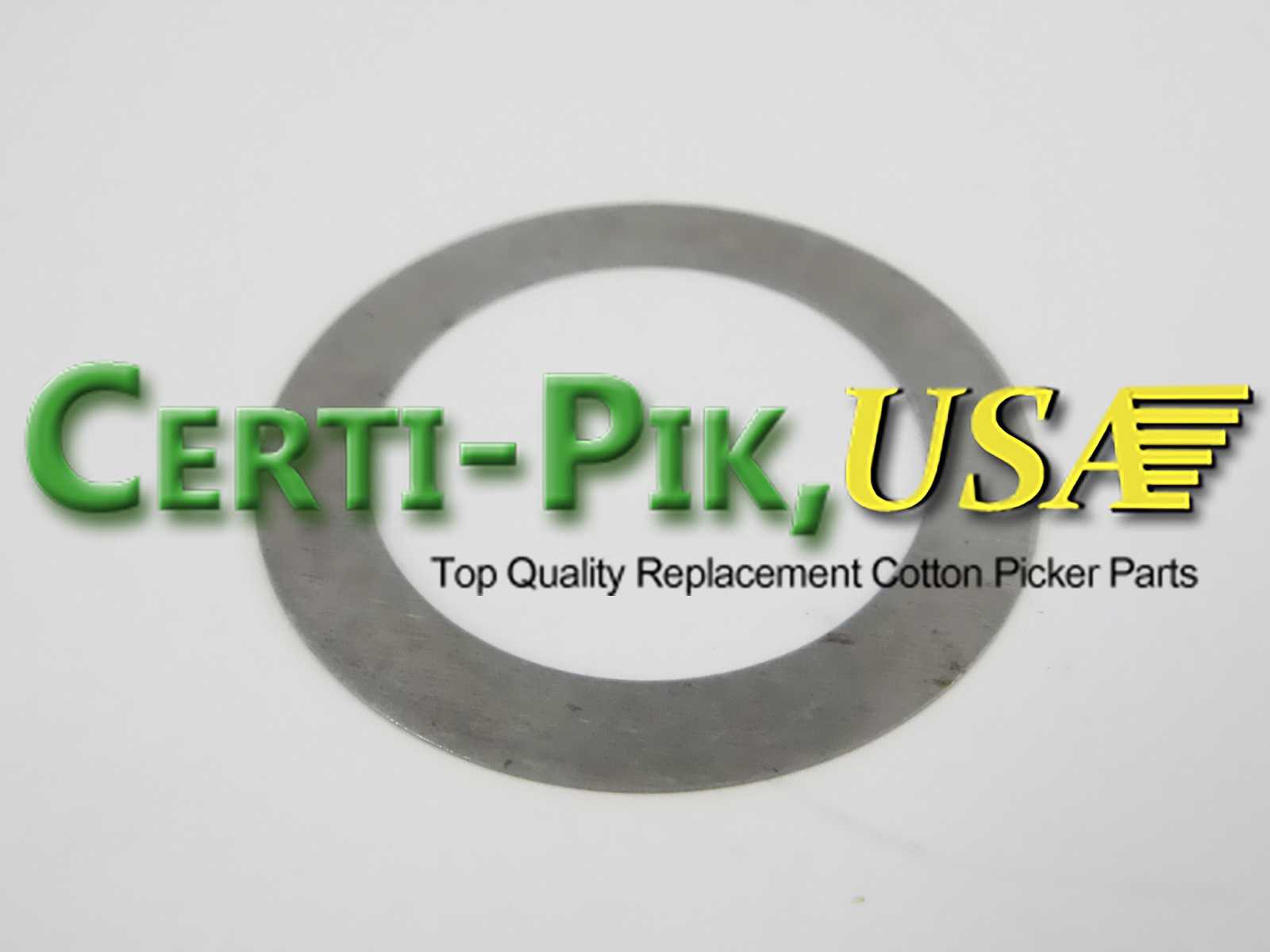 Description: SHIM – DOFFER – .020″ THICK

OEM Part: 03197P-20

Section: Picking Unit System

John Deere Doffer and Lower Housing Assembly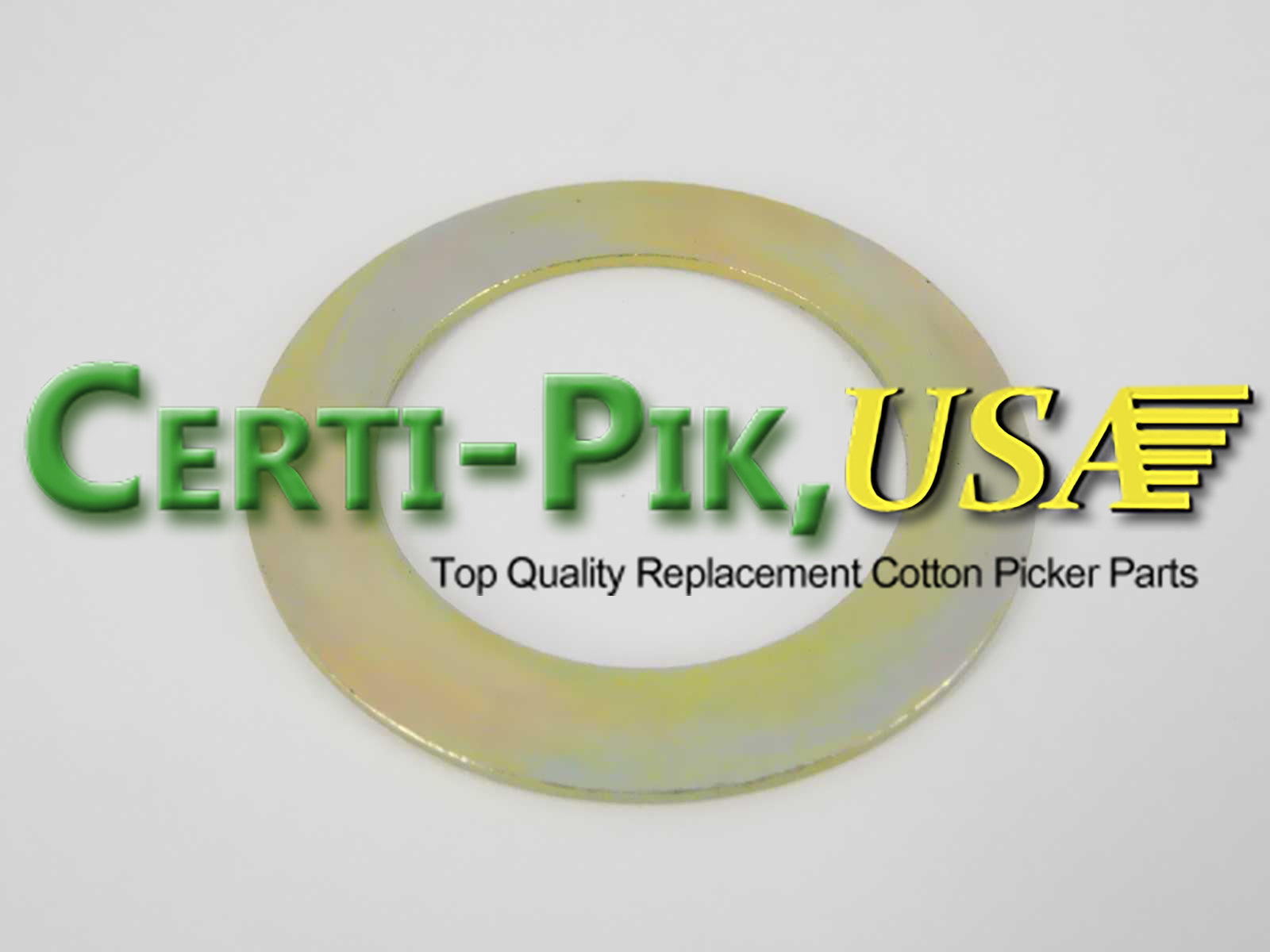 Description: WASHER – 1-17/64 X 1-7/8 X .048″ (9930-9996), NOT 9960-9965 IN-LINE

OEM Part: 24H1633

Section: Picking Unit System

John Deere Doffer and Lower Housing Assembly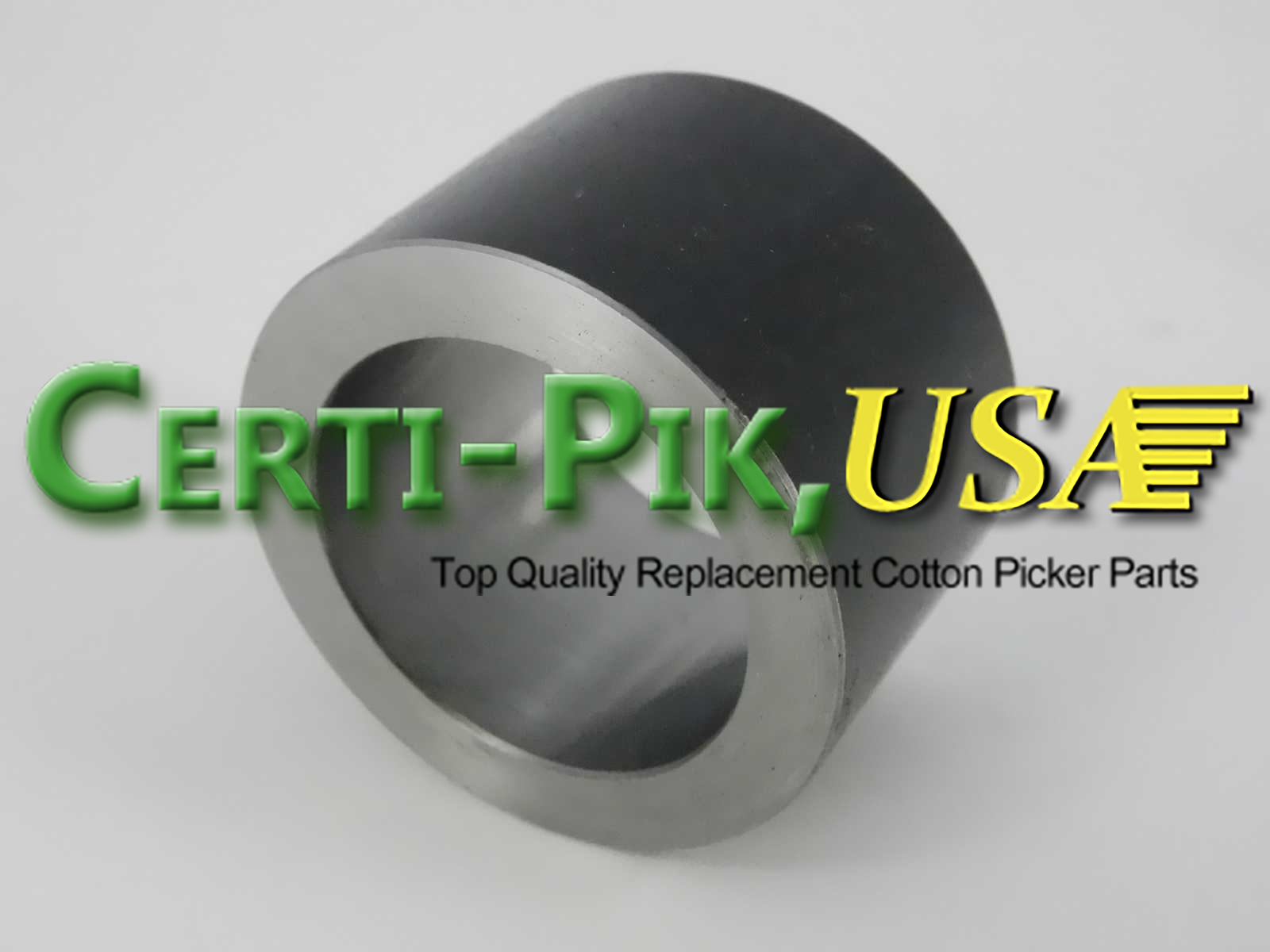 Description: SPACER – SHORT SPACER (9900-9996 W/ #01633P) : (#01633P NOT USED ON 9960 & 9965 IN-LINE)

OEM Part: N198746

Section: Picking Unit System

John Deere Doffer and Lower Housing Assembly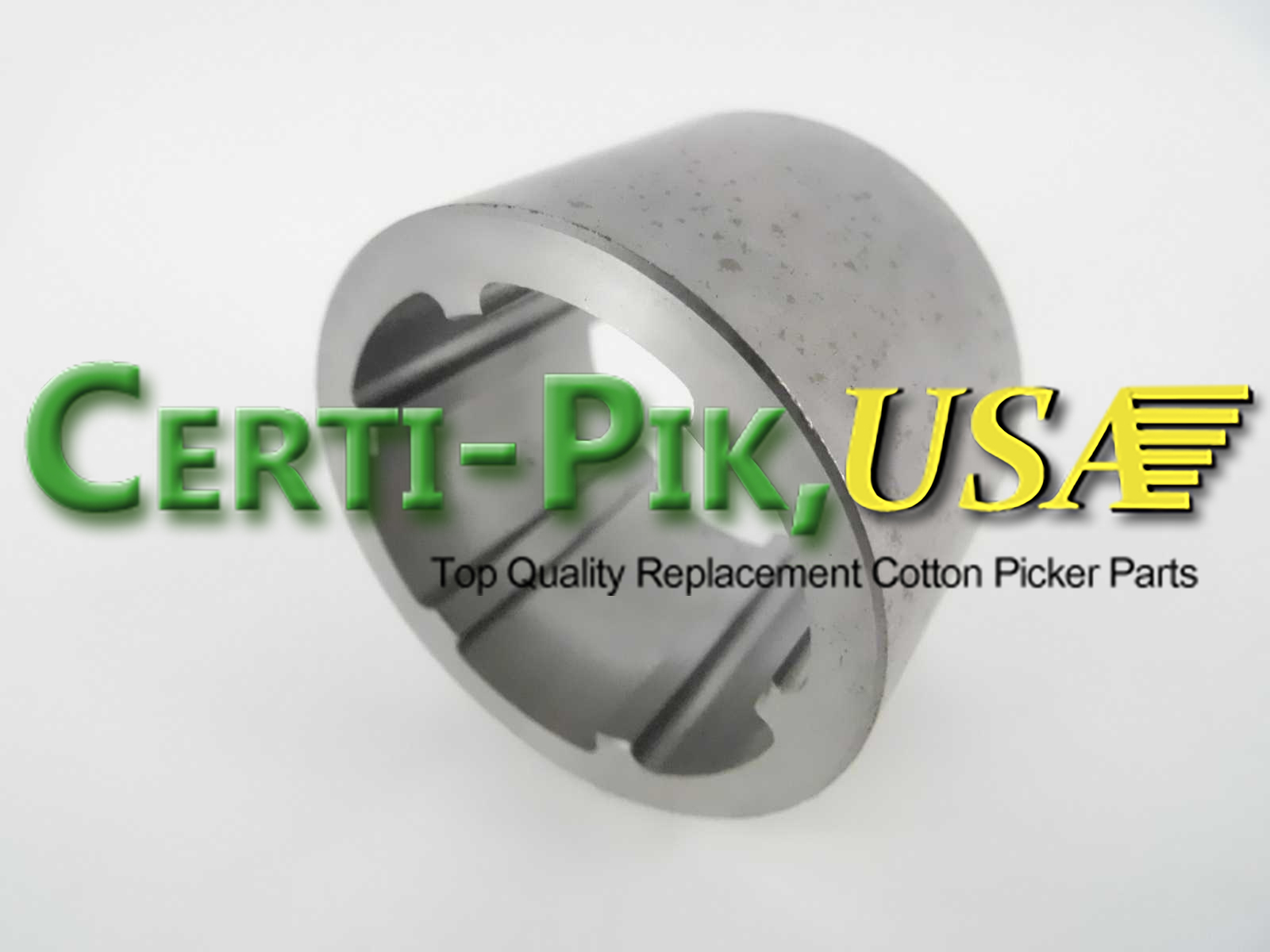 Description: SHORT DOFFER SPACER – SPLINED (REPLACES 06133P & 98746)

OEM Part: N380569

Section: Picking Unit System

John Deere Doffer and Lower Housing Assembly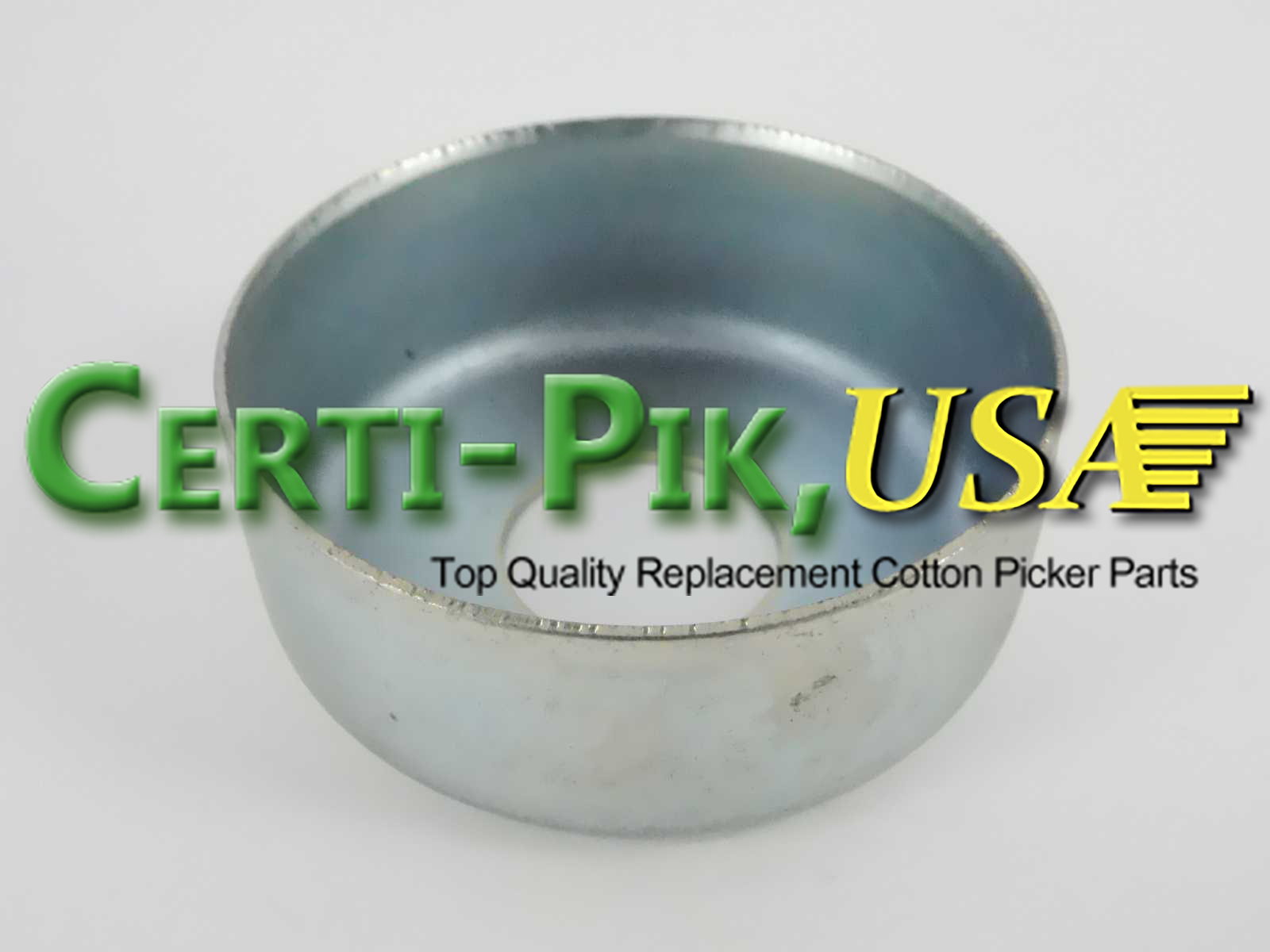 Description: DOFFER CAP – (9900-9965 CONV.& IN-ILNE)

OEM Part: N191302

Section: Picking Unit System

John Deere Doffer and Lower Housing Assembly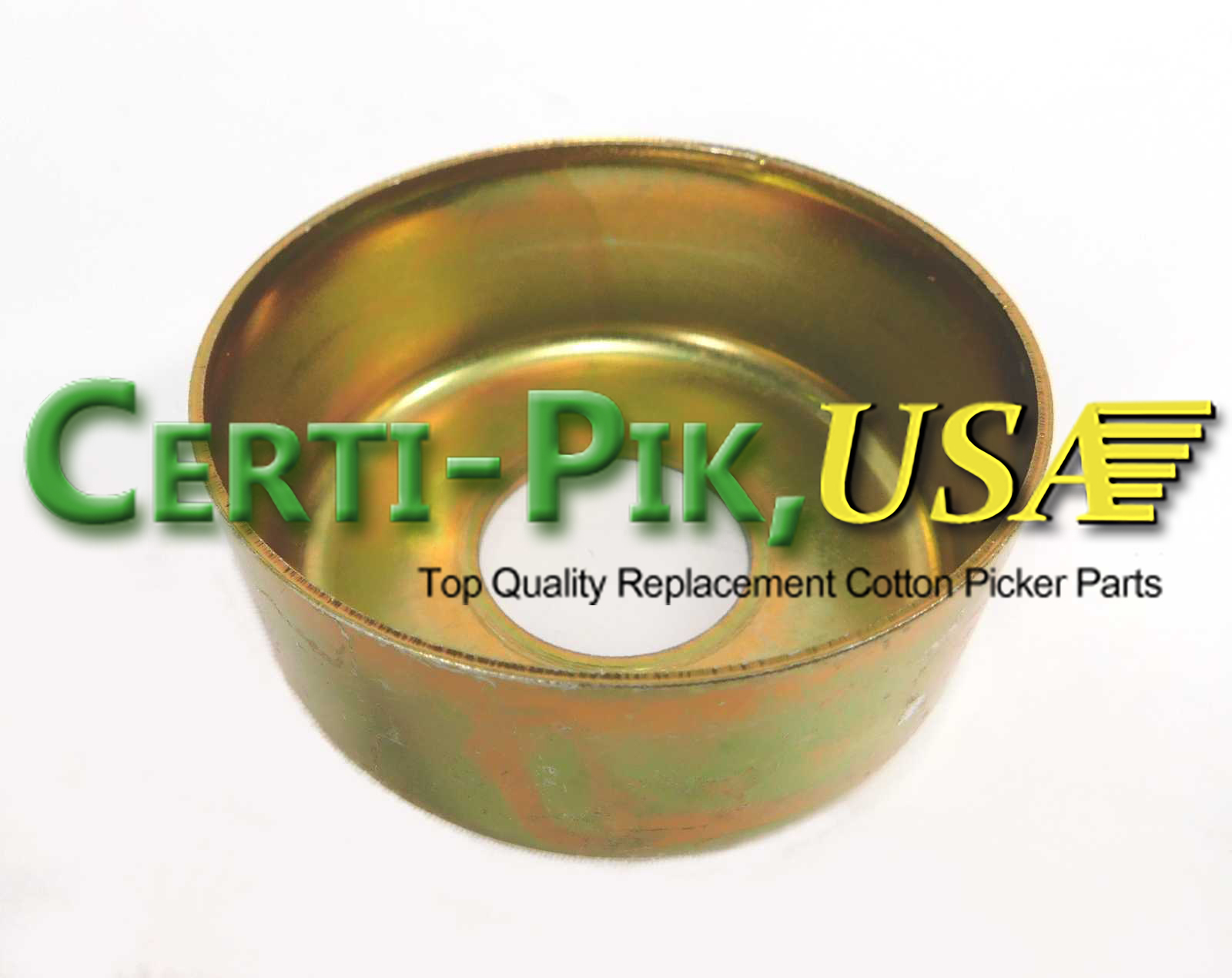 Description: DOFFER CAP – PRO (9970-CP770)

OEM Part: N275471

Section: Picking Unit System

John Deere Doffer and Lower Housing Assembly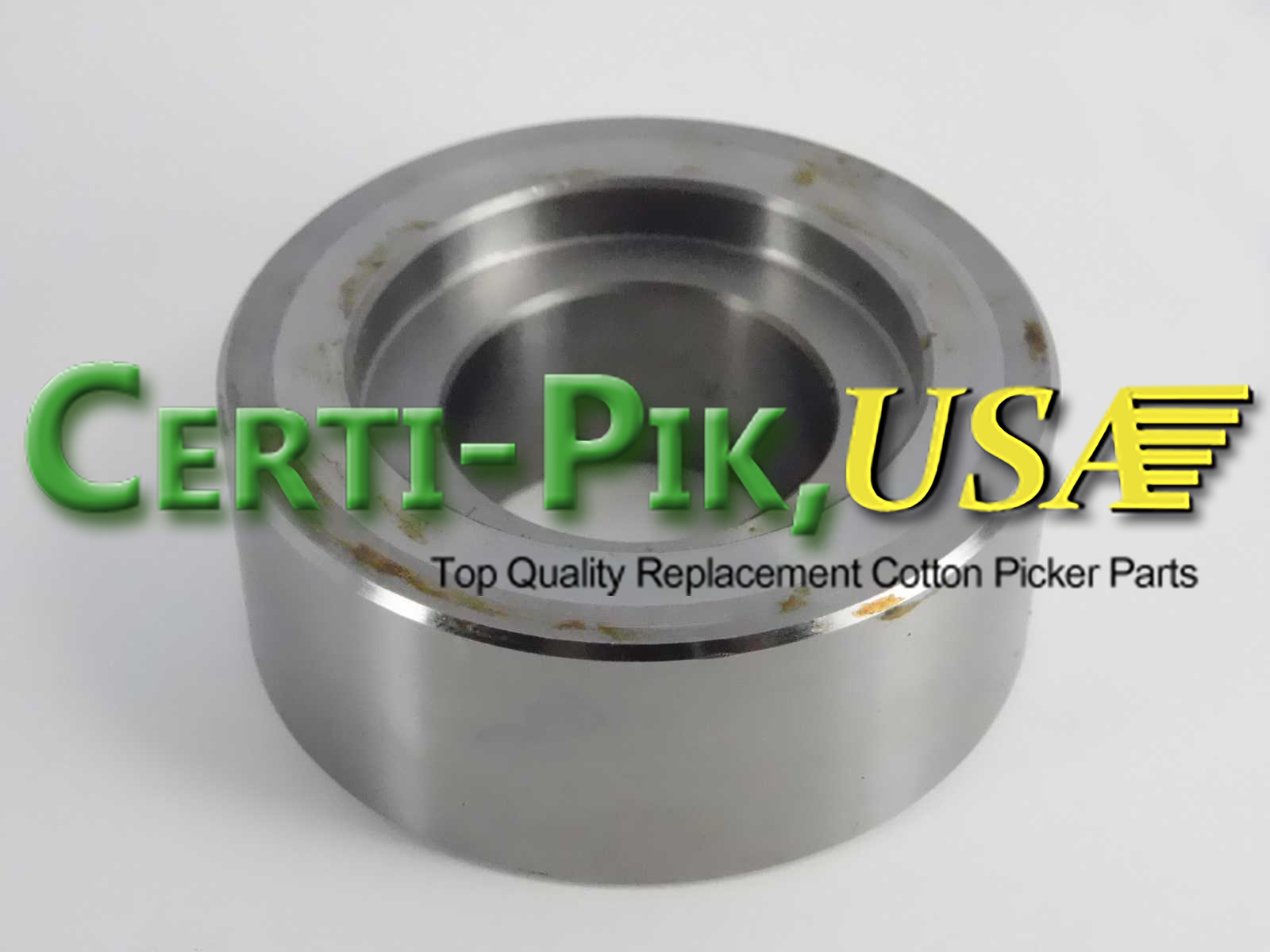 Description: SPACER – LOWER DOFFER BEARING SPACER, (9910-9965 CONV.)

OEM Part: N190913

Section: Picking Unit System

John Deere Doffer and Lower Housing Assembly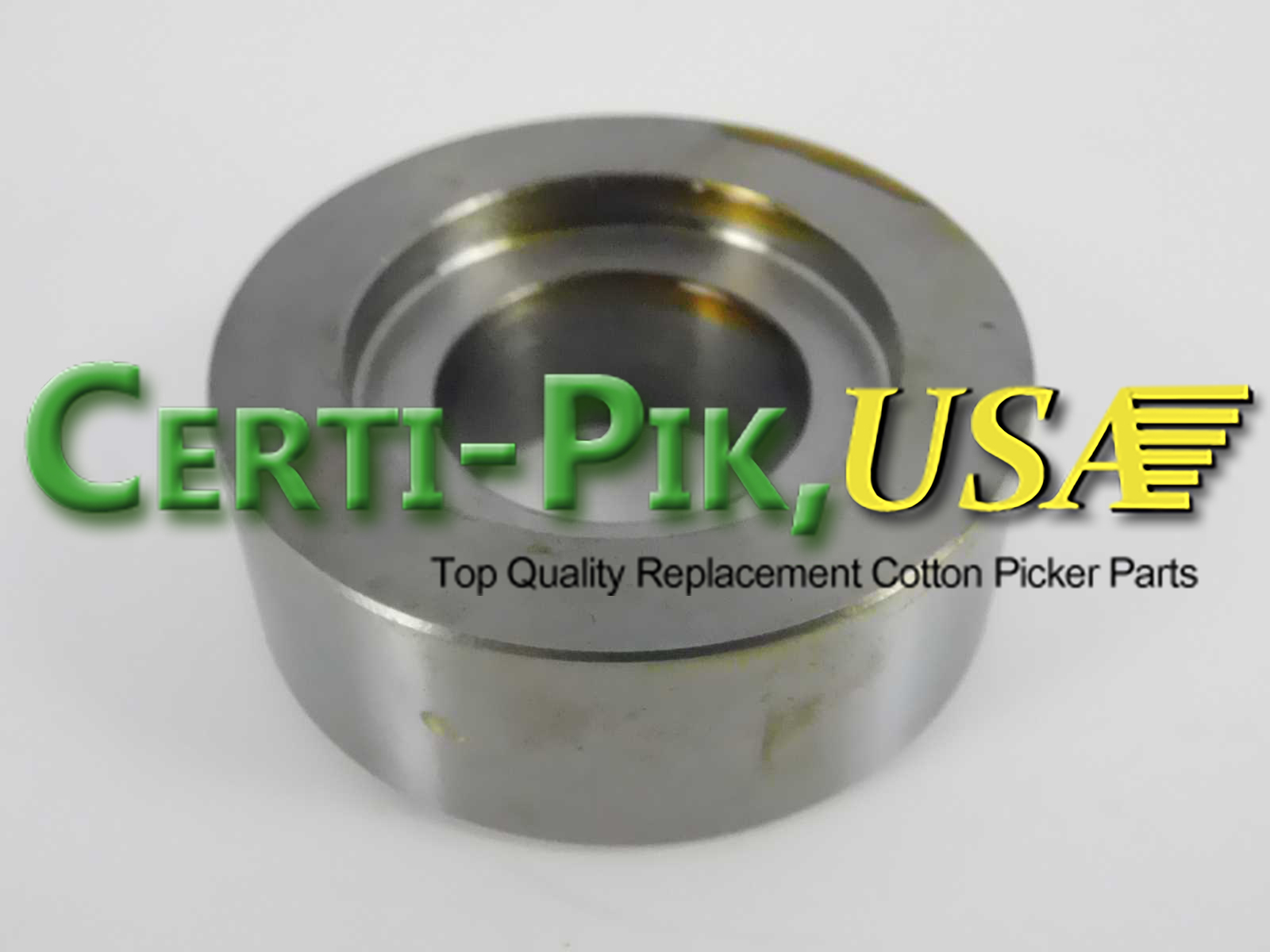 Description: SPACER – LOWER DOFFER BEARING SPACER, (9935-9965 IN-LINE)

OEM Part: N196834

Section: Picking Unit System

John Deere Doffer and Lower Housing Assembly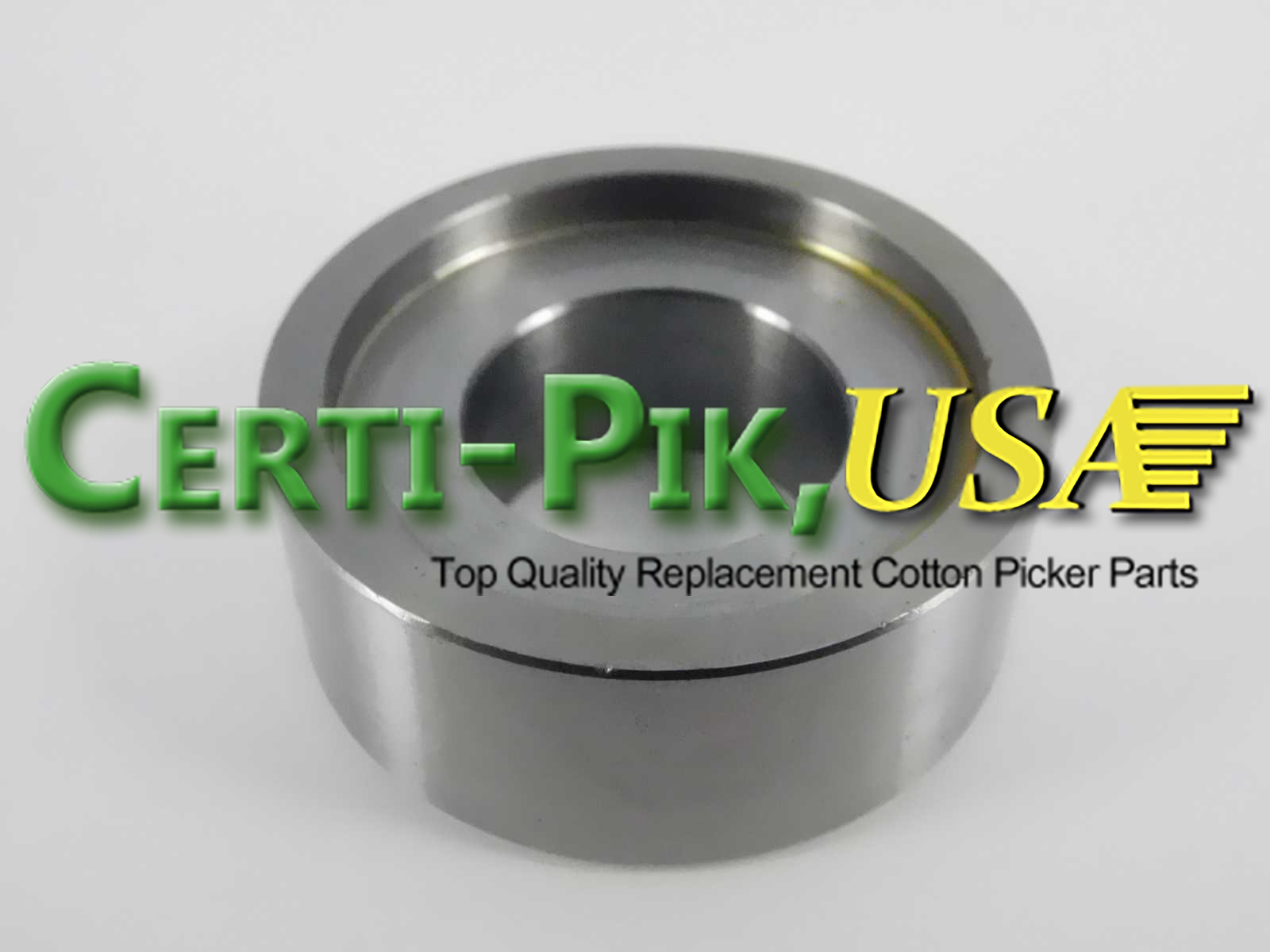 Description: SPACER – LOWER DOFFER BEARING SPACER, (PRO 9935-CP770) – REPLACES # N275350, & N371318

OEM Part: N410874

Section: Picking Unit System

John Deere Doffer and Lower Housing Assembly
Description: BALL BEARING – LOWER DOFFER ( 9900-9965 )

OEM Part: JD10123

Section: Picking Unit System

John Deere Doffer and Lower Housing Assembly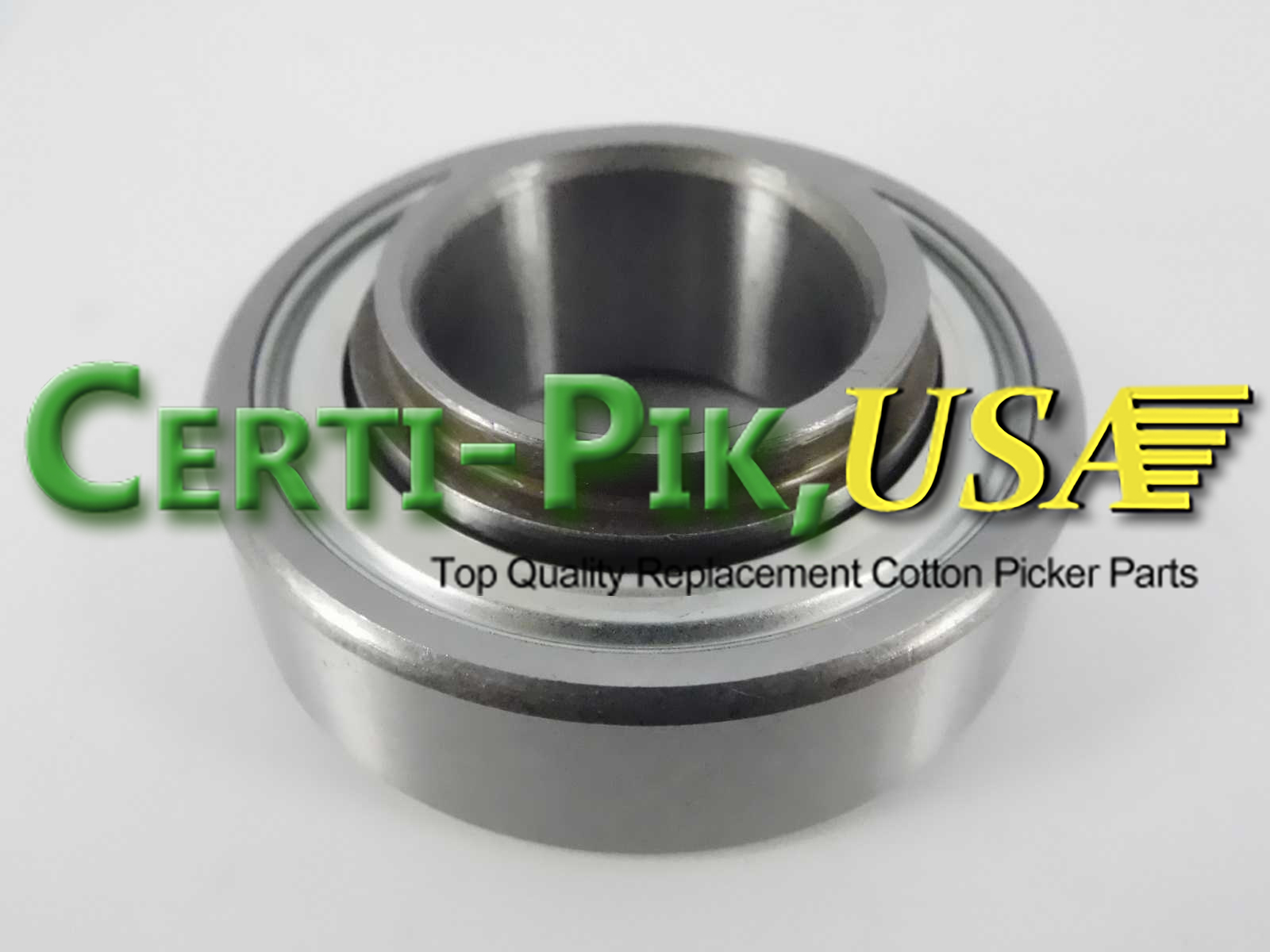 Description: BEARING – LOWER DOFFER -PRO- (9935, 9970-CP770)

OEM Part: AN275022

Section: Picking Unit System

John Deere Doffer and Lower Housing Assembly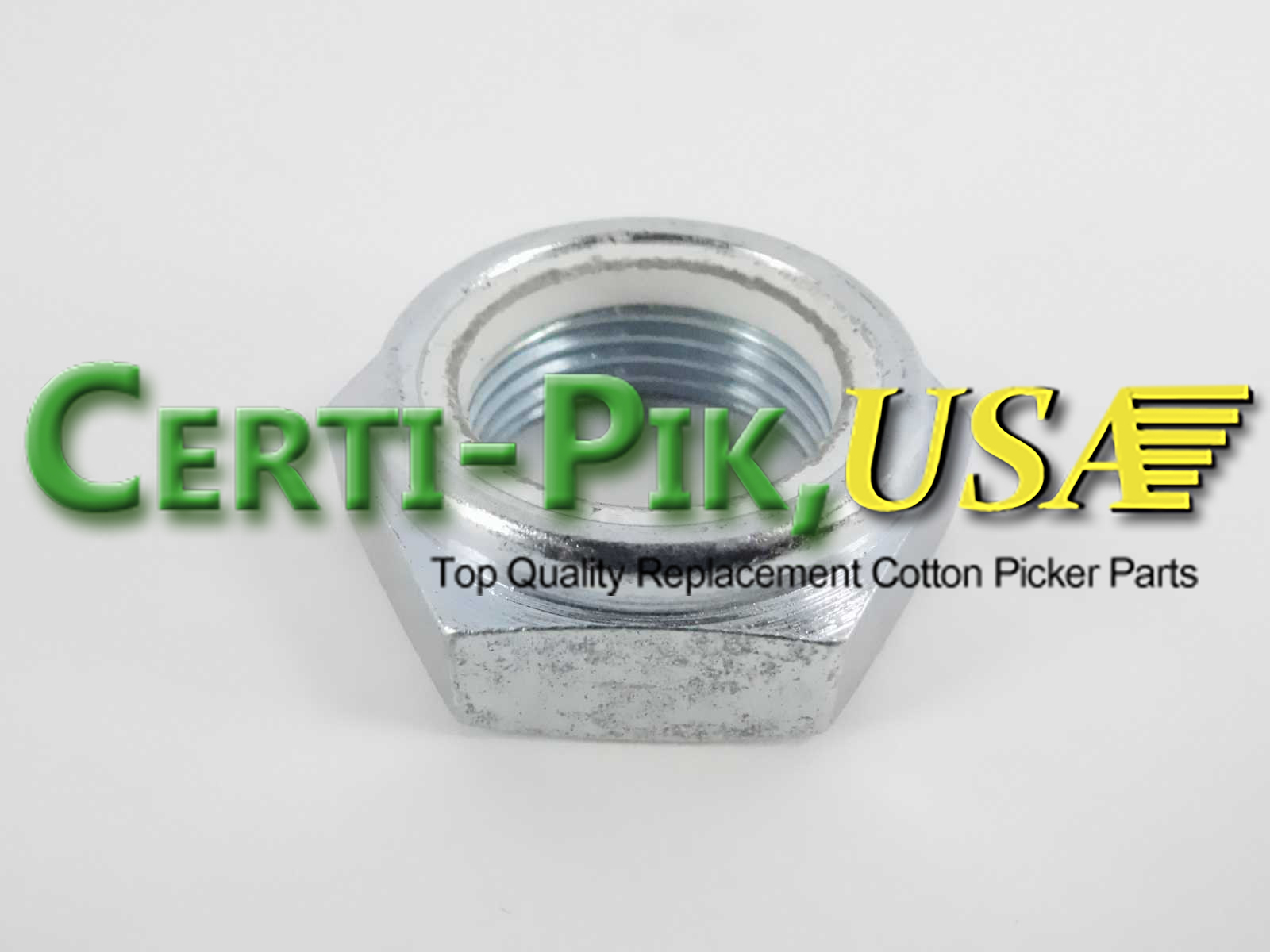 Description: NUT – 1-1/8 – NYLON LOCK (9900-9965)

OEM Part: H82619

Section: Picking Unit System

John Deere Doffer and Lower Housing Assembly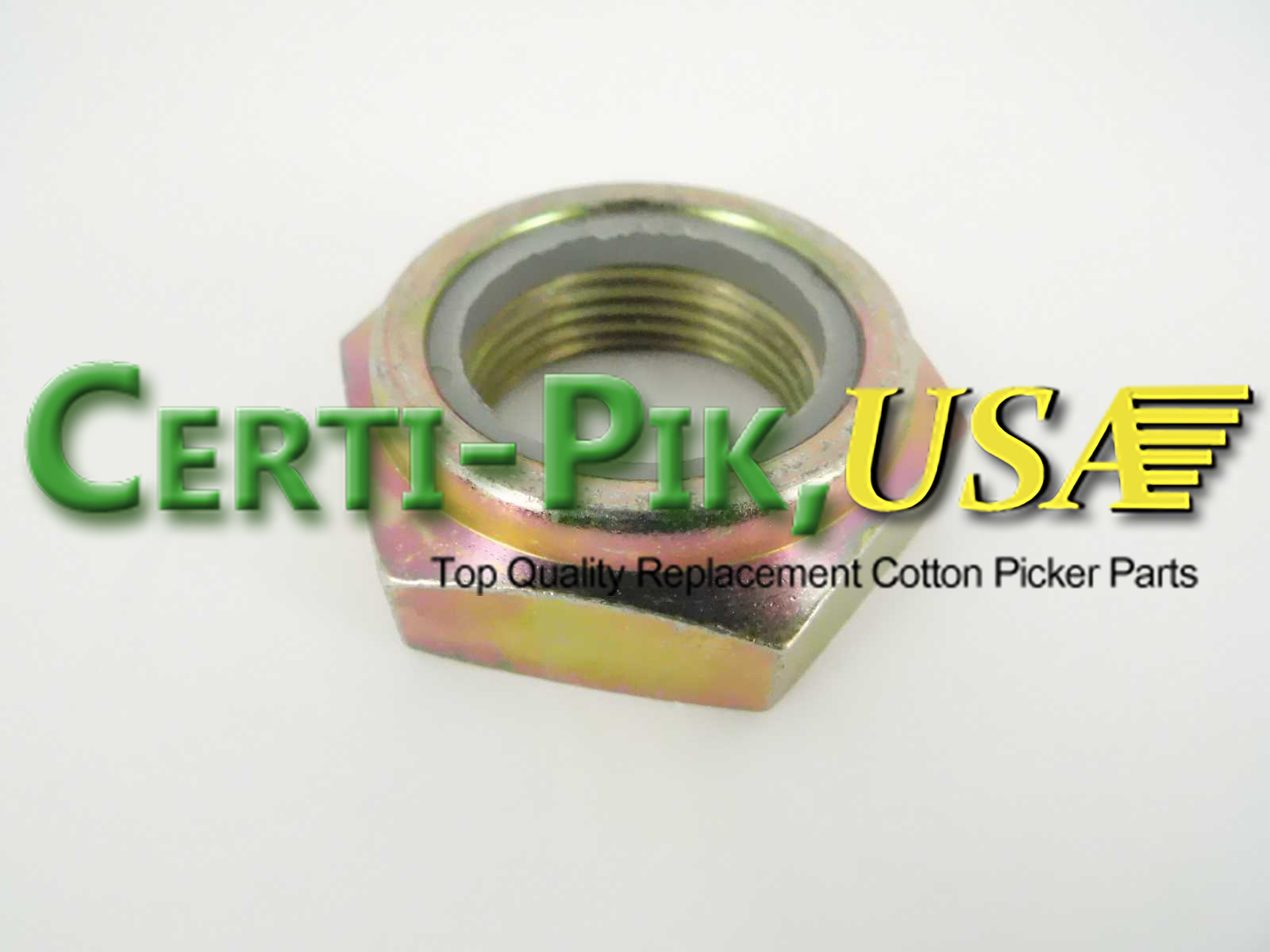 Description: PRO DOFFER NUT, M30 NYLON LOCK NUT (9935-CP690 P12)

OEM Part: N275038

Section: Picking Unit System

John Deere Doffer and Lower Housing Assembly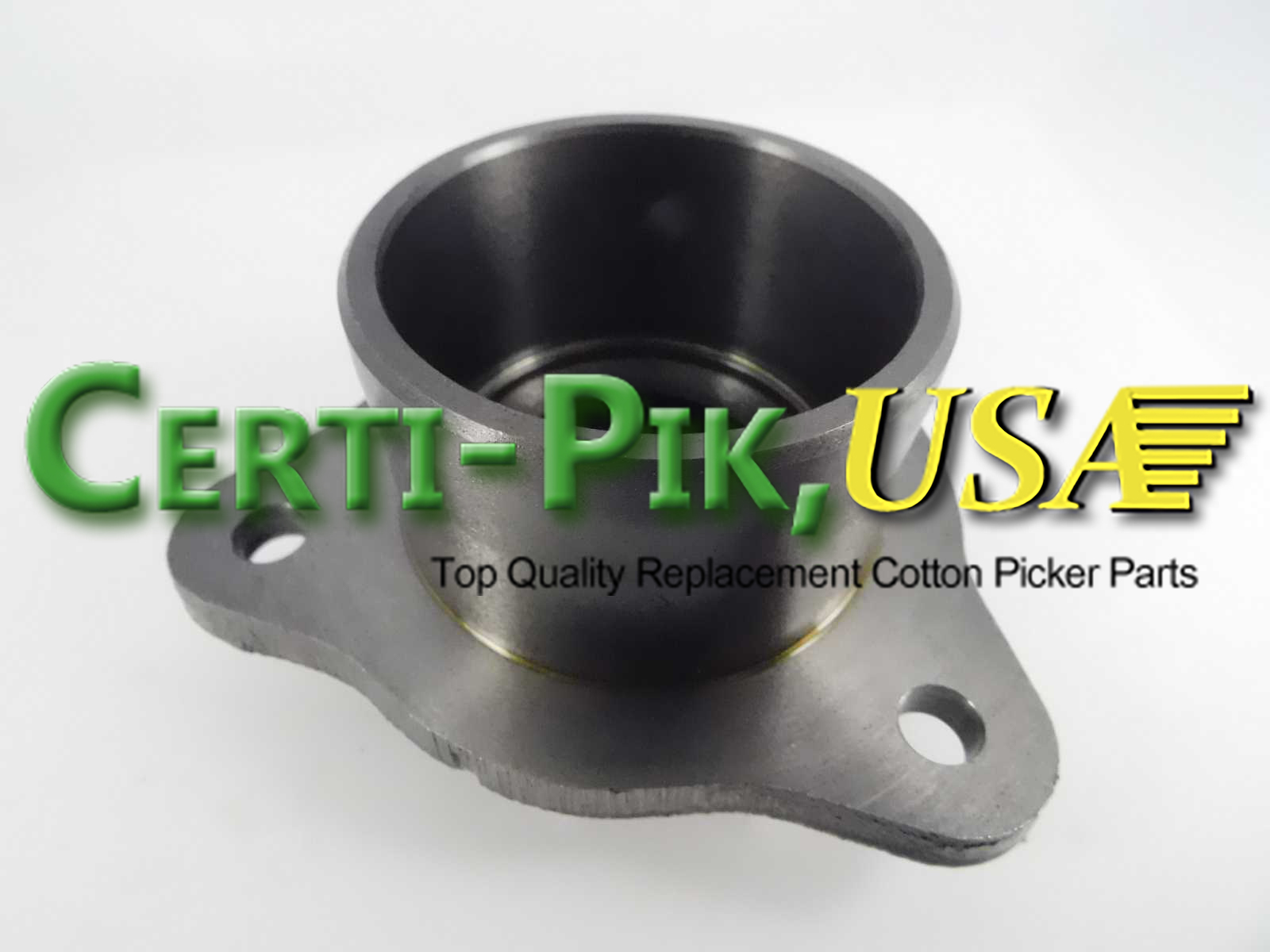 Description: LOWER DOFFER HOUSING (9900-CP770) INCLUDES 1x 1/8″ LUBE FITTING #07759P

OEM Part: AN273953

Section: Picking Unit System

John Deere Doffer and Lower Housing Assembly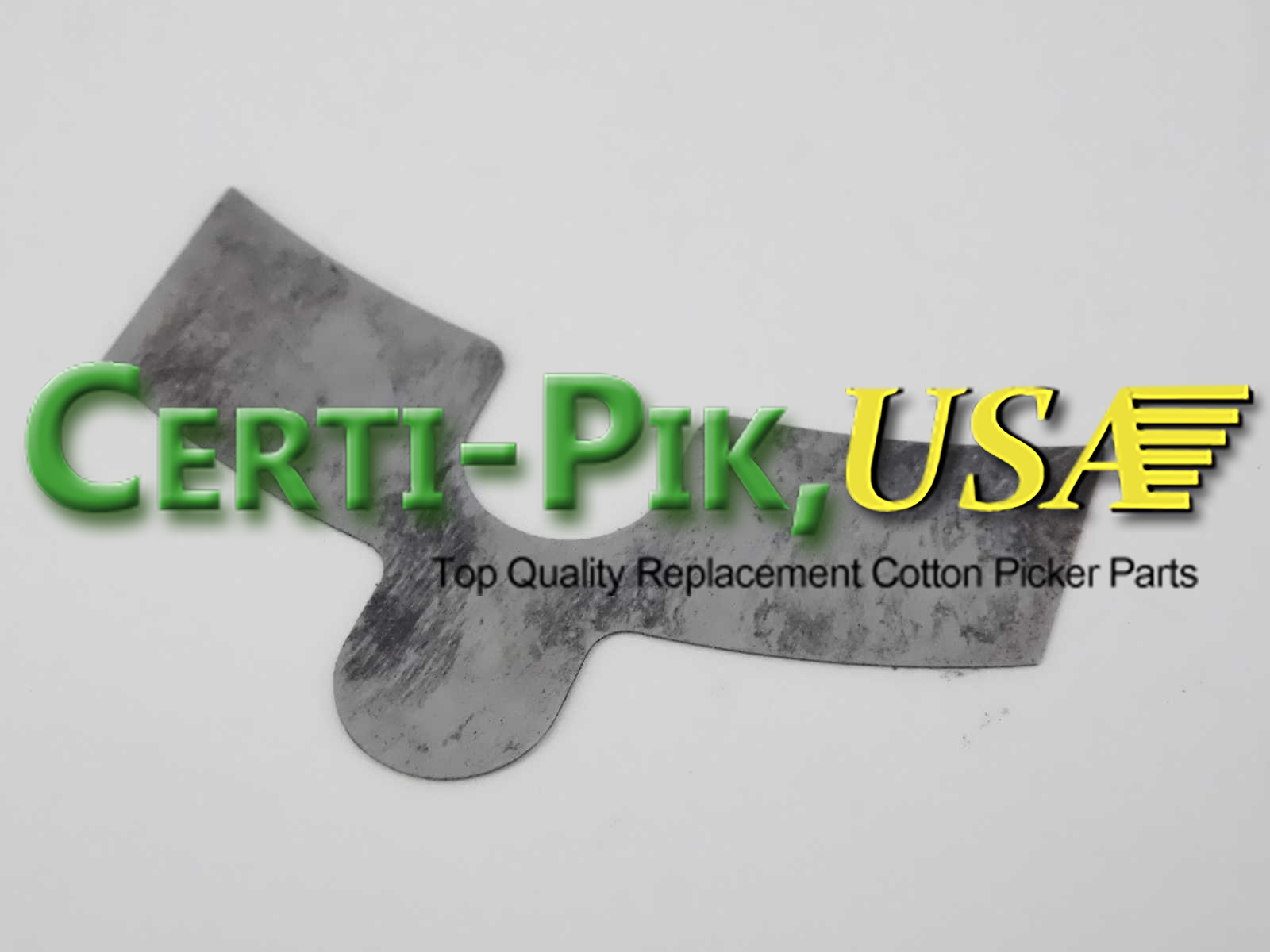 Description: SHIM – HOUSING – REPLACES PART # N34164 & N275931

OEM Part: N275931

Section: Picking Unit System

John Deere Doffer and Lower Housing Assembly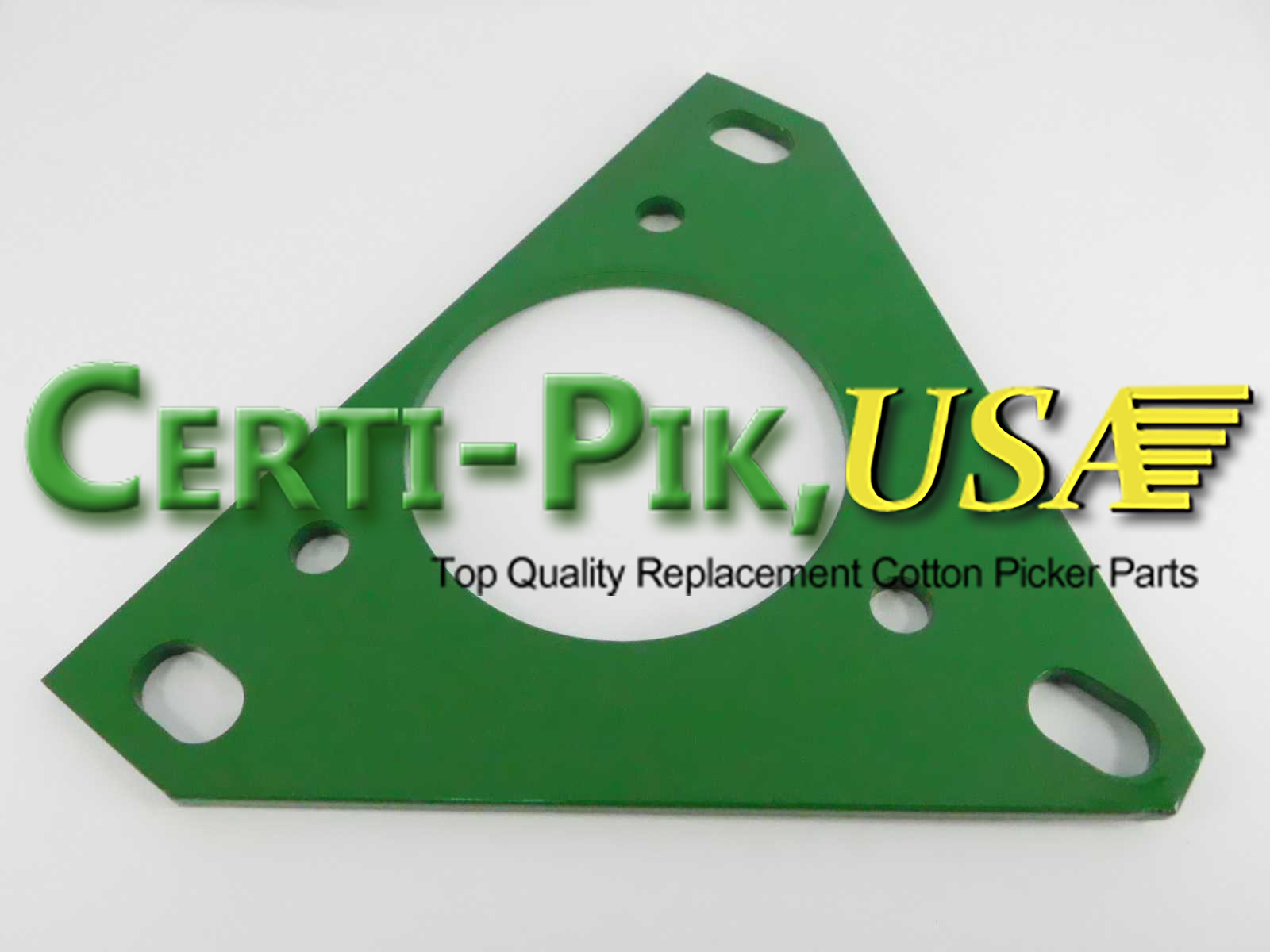 Description: PLATE – DOFFER BASE PLATE (9900-9965) (USE 3x #10124P & 3x #10215P) (ILL.)

OEM Part: N193795

Section: Picking Unit System

John Deere Doffer and Lower Housing Assembly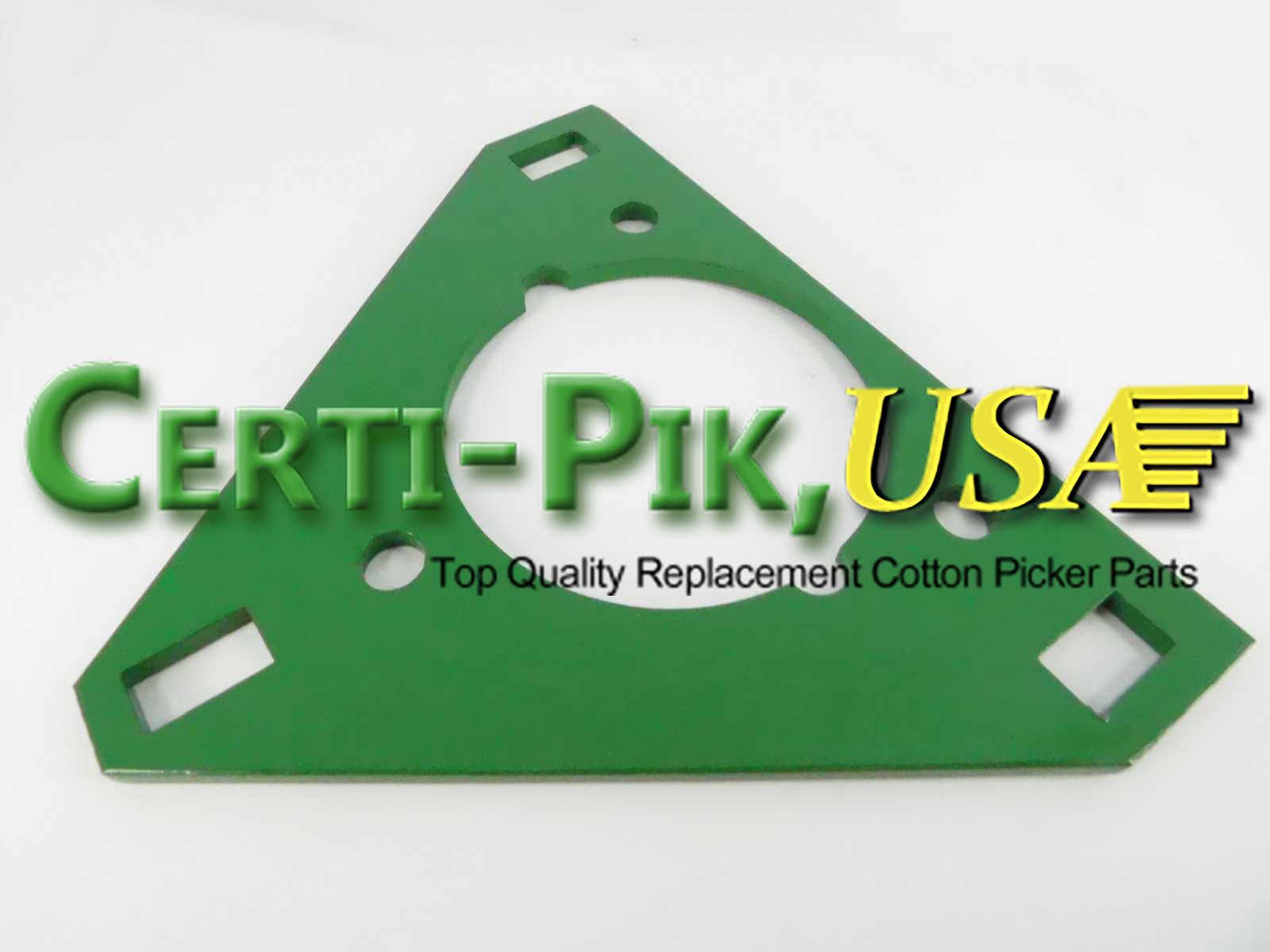 Description: DOFFER BASE PLATE – PRO (9935, 9970-CP770)

OEM Part: N276703

Section: Picking Unit System

John Deere Doffer and Lower Housing Assembly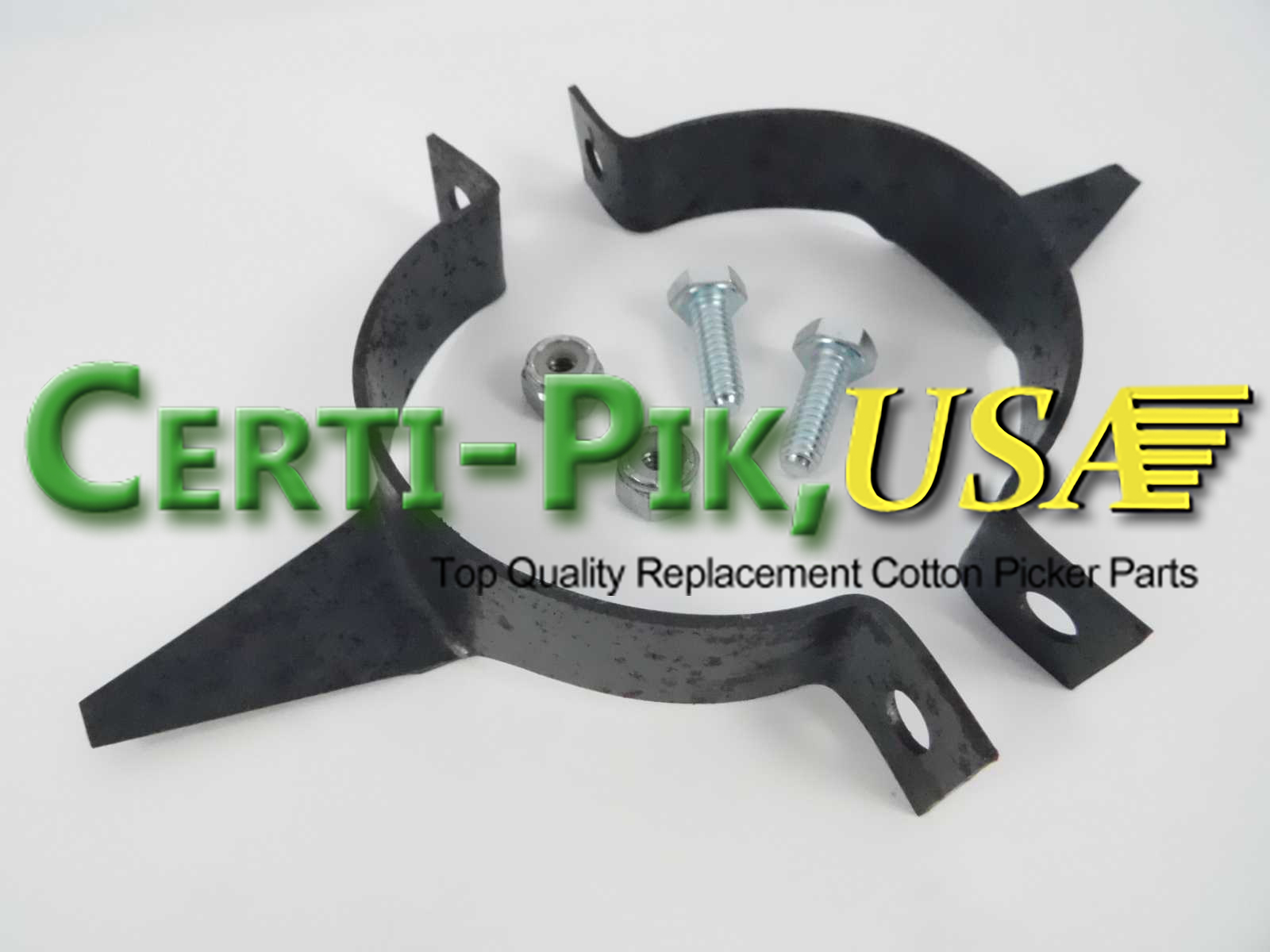 Description: VINE CUTTER – 2 PER DOFFER SHAFT (9900-CP690) (SOLD IN PAIRS ONLY) INCLUDES ATTACHING HARDWARE: 2x 14820PV – 1/4 X 3/4″ HEX BOLT & 2x 10217PV – 1/4″ LOCK NUT

OEM Part: N272482

Section: Picking Unit System

John Deere Doffer and Lower Housing Assembly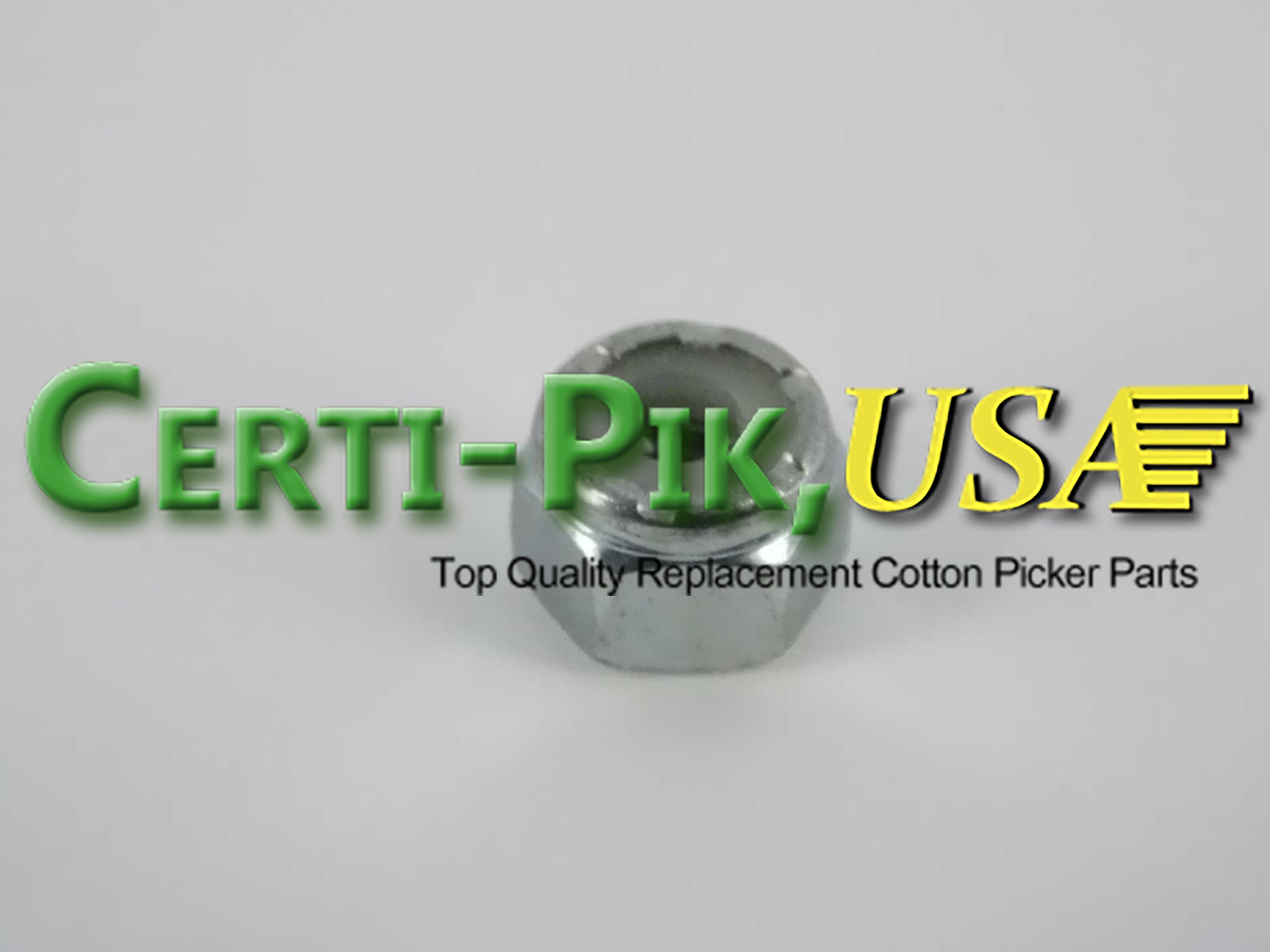 Description: NUT – 1/4 – NYLON LOCK (2 RQD.)

OEM Part: N10217

Section: Picking Unit System

John Deere Doffer and Lower Housing Assembly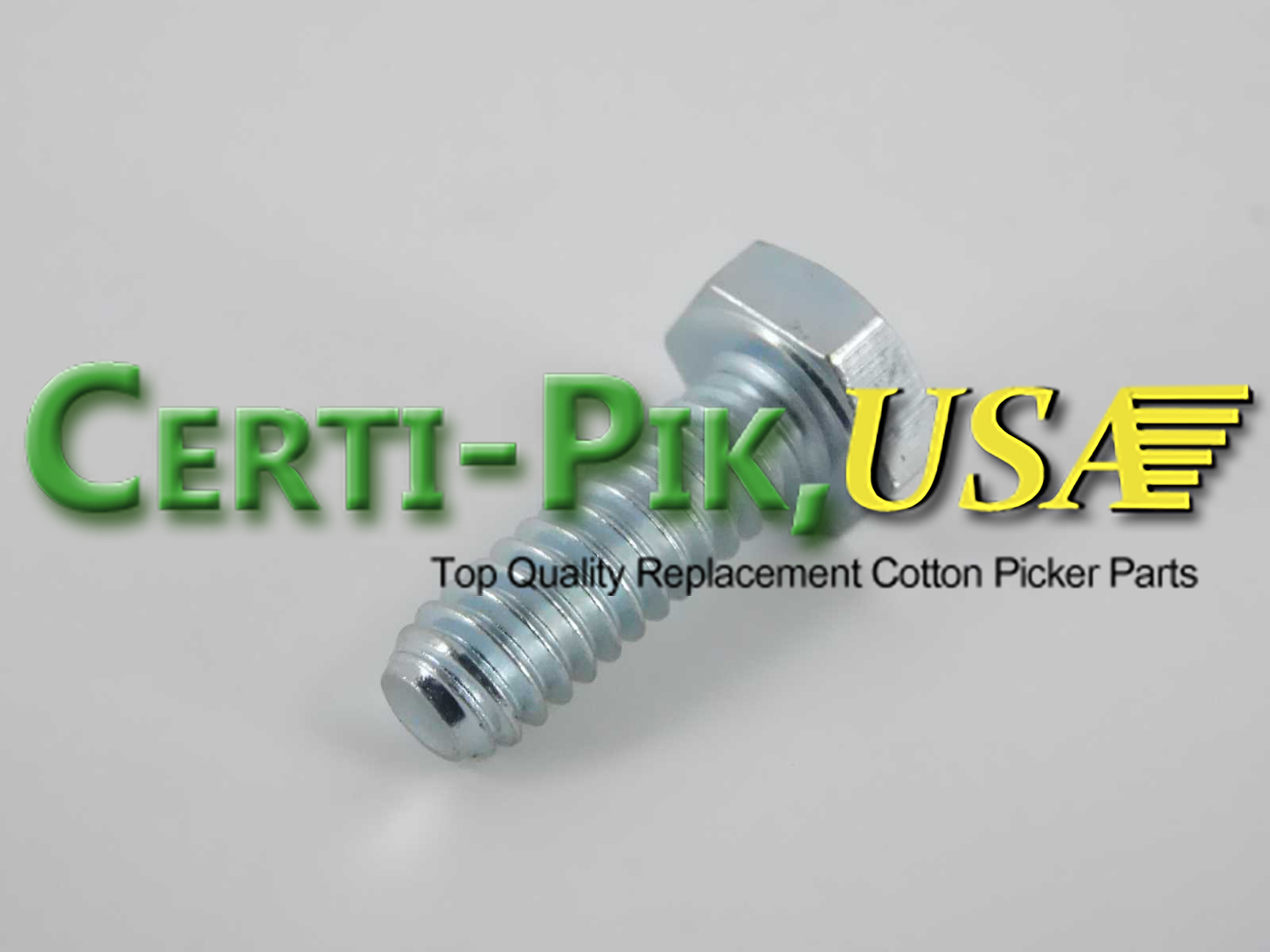 Description: BOLT – 1/4 X 3/4″ HEX BOLT (2 RQD.)

OEM Part: N14820

Section: Picking Unit System

John Deere Doffer and Lower Housing Assembly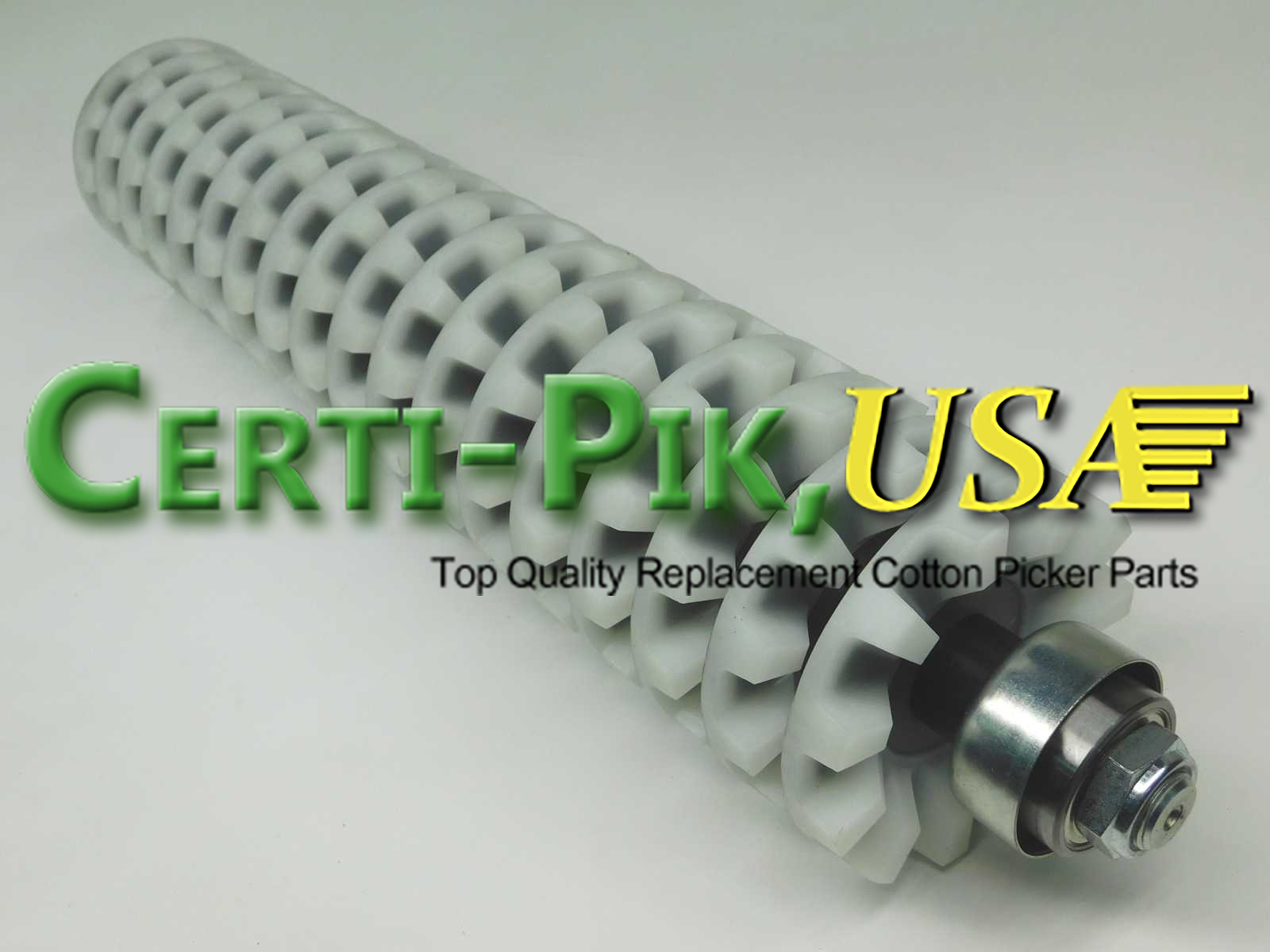 Description: COMPLETE 18 SPINDLE URETHANE DOFFER ASSEMBLY – (MODELS 9935, 9960 & 9965 IN-LINE ONLY) – (INCLUDES ITEMS 1-10, NOT 5) *GROUND AND READY TO INSTALL *

OEM Part: AN272224

Section: Picking Unit System

John Deere Doffer and Lower Housing Assembly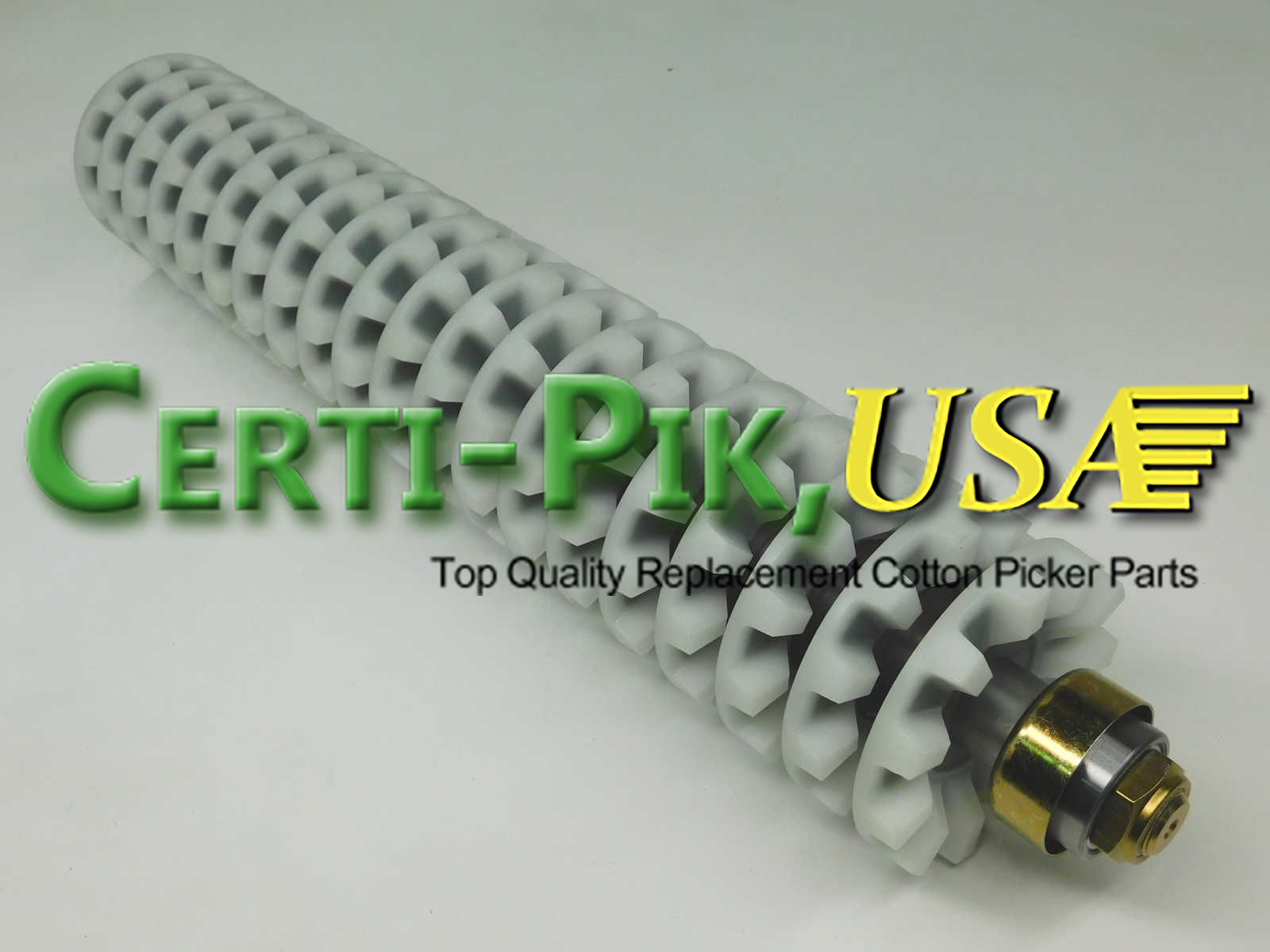 Description: (REPACED BY PART #73445, OR #17562) – COMPLETE 20 SPINDLE URETHANE DOFFER ASSEMBLY

OEM Part: AN272225

Section: Picking Unit System

John Deere Doffer and Lower Housing Assembly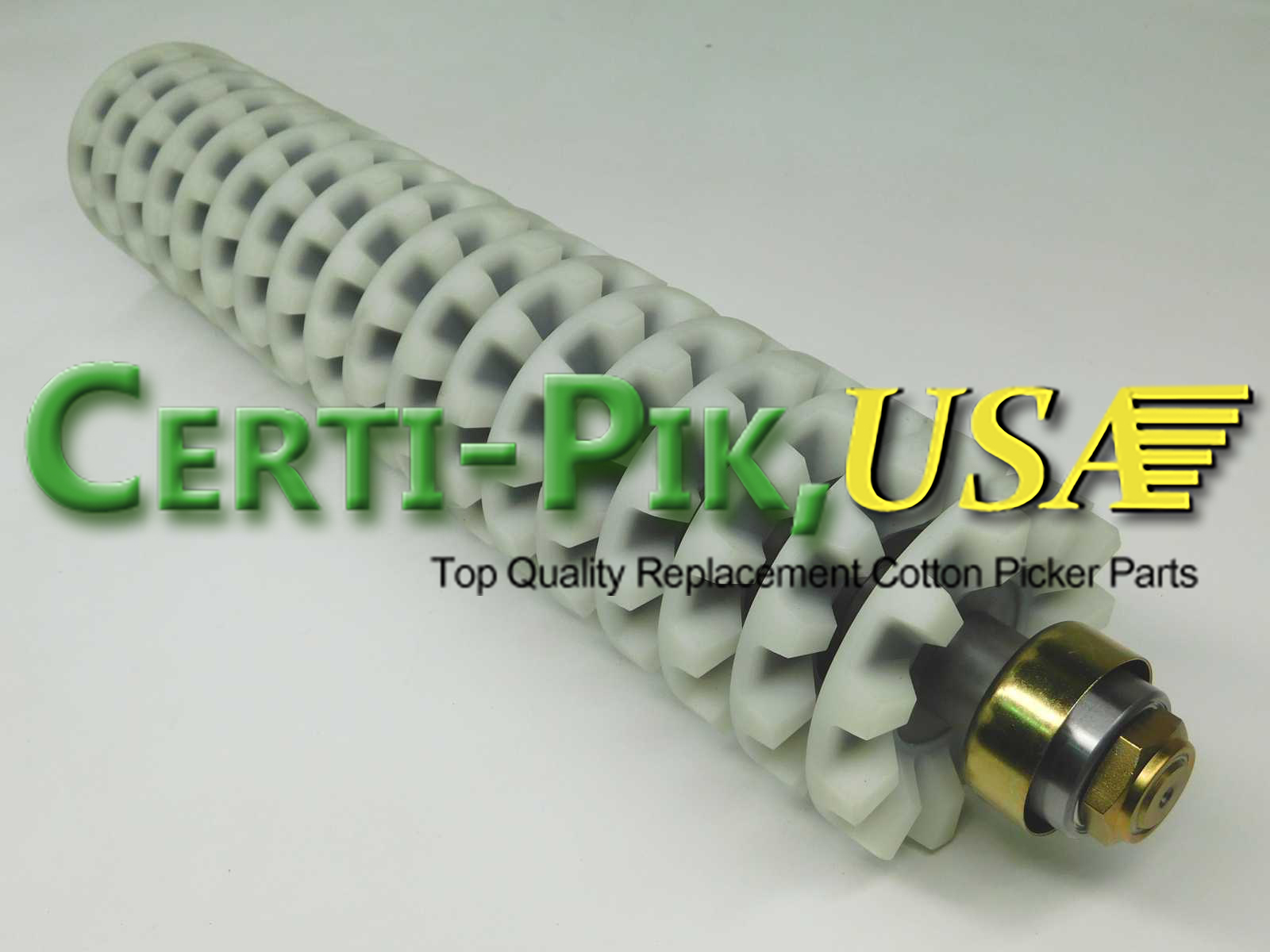 Description: COMPLETE 18 SPINDLE URETHANE DOFFER ASSEMBLY – (PRO 9970-CP690) – (INCLUDES ITEMS 1-10) * GROUND AND READY TO INSTALL *

OEM Part: AN274508

Section: Picking Unit System

John Deere Doffer and Lower Housing Assembly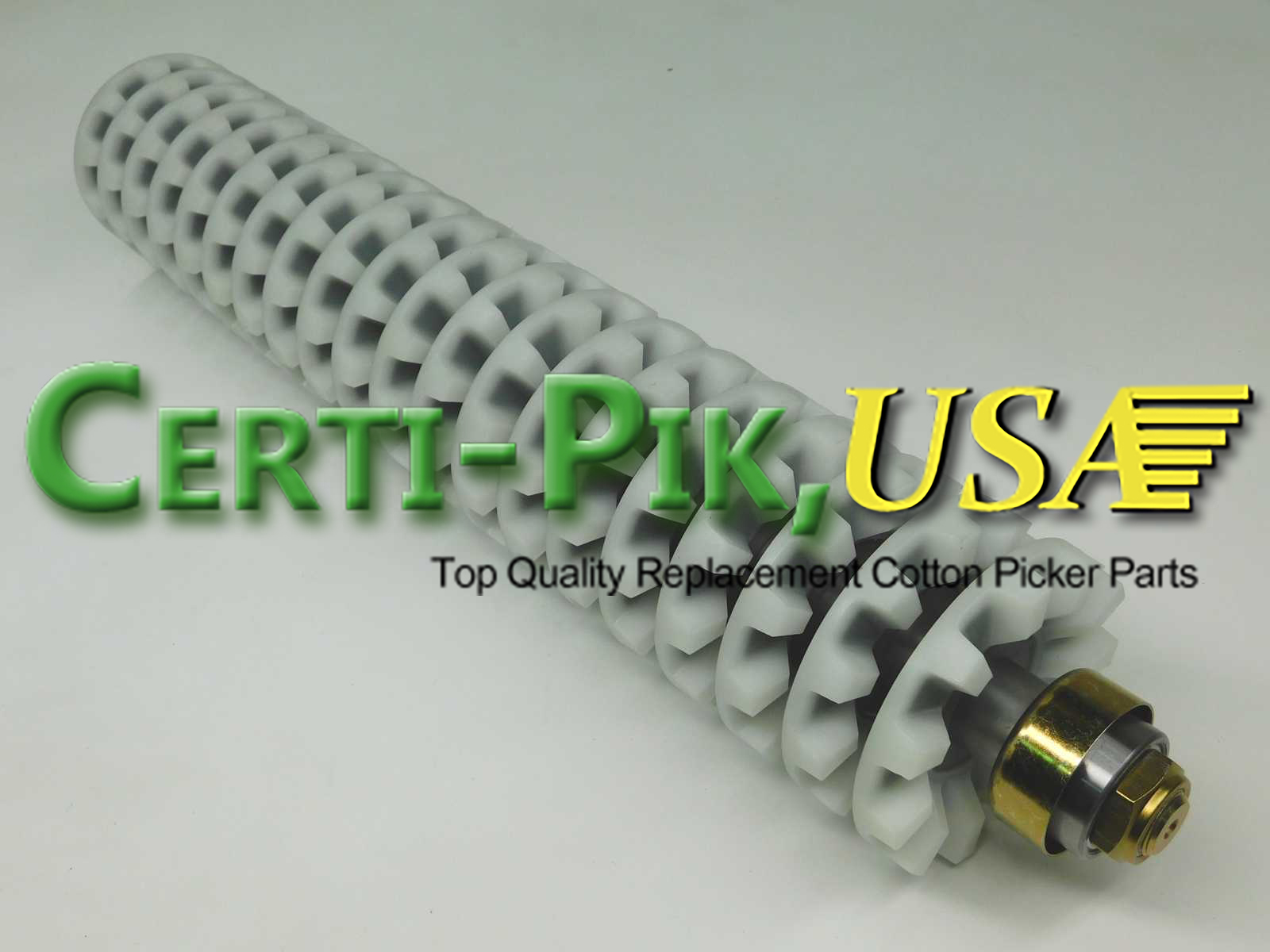 Description: COMPLETE 20 SPINDLE URETHANE DOFFER ASSEMBLY – (PRO 9976-7760) – (INCLUDES ITEMS 1-10) * GROUND AND READY TO INSTALL * FITS ALL 20 SPINDLE CONV. AND PRO MACHINES (NOT CP690 – W/ FINE ADJUSTMENT)

OEM Part: AN273445

Section: Picking Unit System

John Deere Doffer and Lower Housing Assembly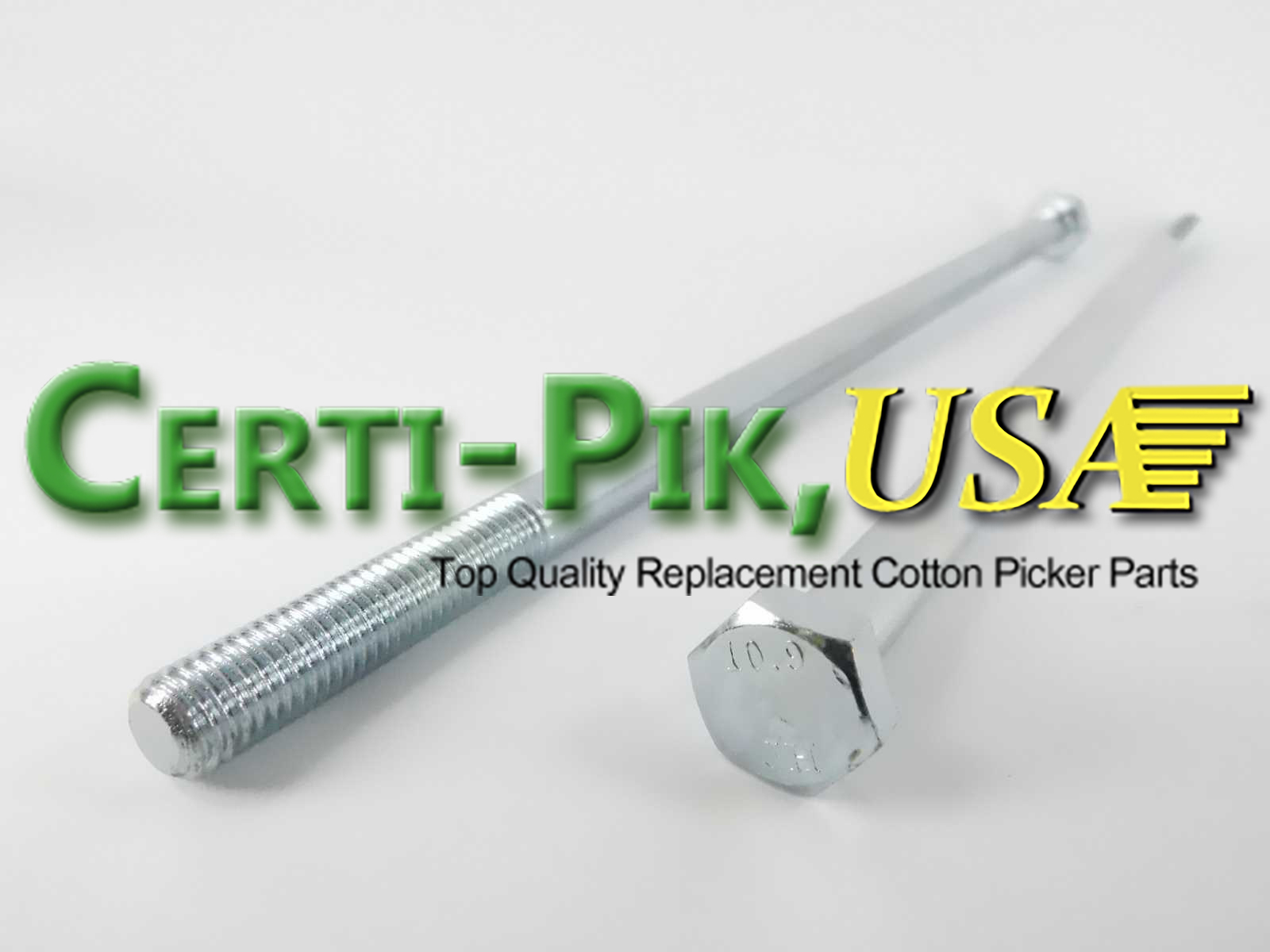 Description: BOLT – M10 X 280 HEX HEAD – CP690, CP770 PRO-16

OEM Part: 19M10545

Section: Picking Unit System

John Deere Doffer and Lower Housing Assembly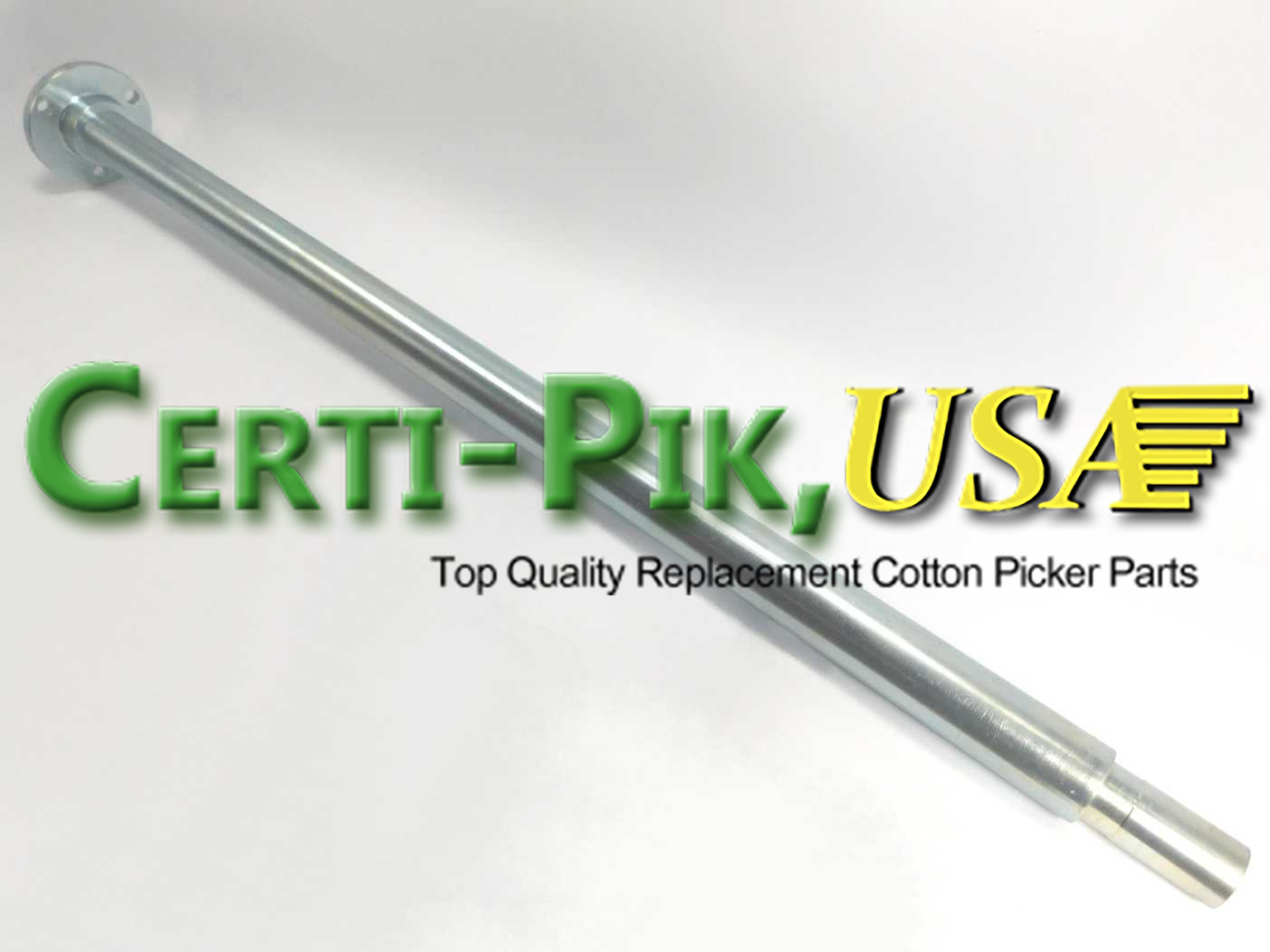 Description: DOFFER SHAFT – CP690, CP770 PRO16 – (LARGE DIA HOLLOW SHAFT) 20S

OEM Part: AKK16193

Section: Picking Unit System

John Deere Doffer and Lower Housing Assembly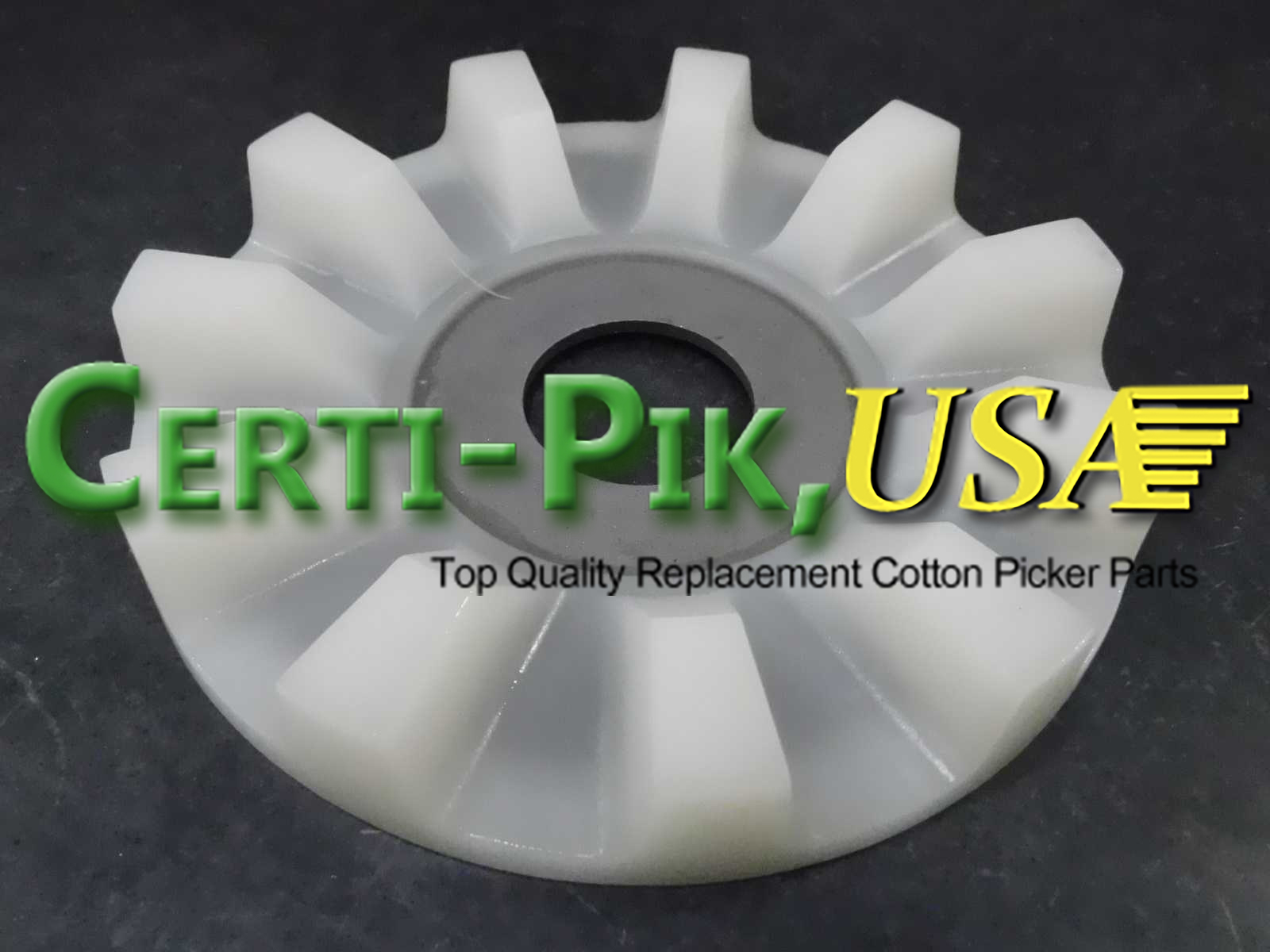 Description: DOFFER – PREMIUM URETHANE (PRO-16 LARGE HOLE – HIGH SPEED)

OEM Part: AN406038

Section: Picking Unit System

John Deere Doffer and Lower Housing Assembly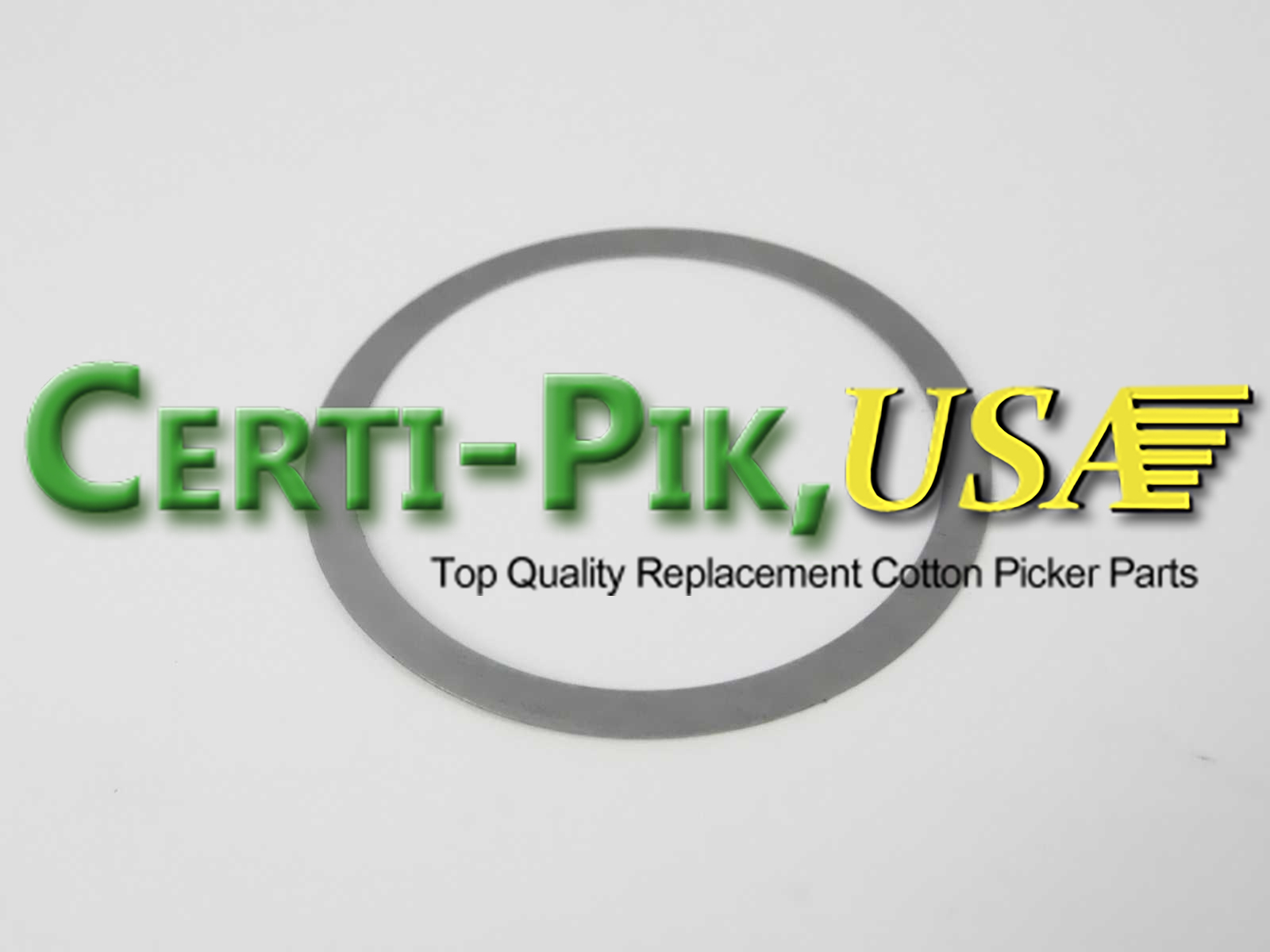 Description: DOFFER SHIM .010″ – CP690,CP770 PRO-16 – LARGE HOLE

OEM Part: N400789

Section: Picking Unit System

John Deere Doffer and Lower Housing Assembly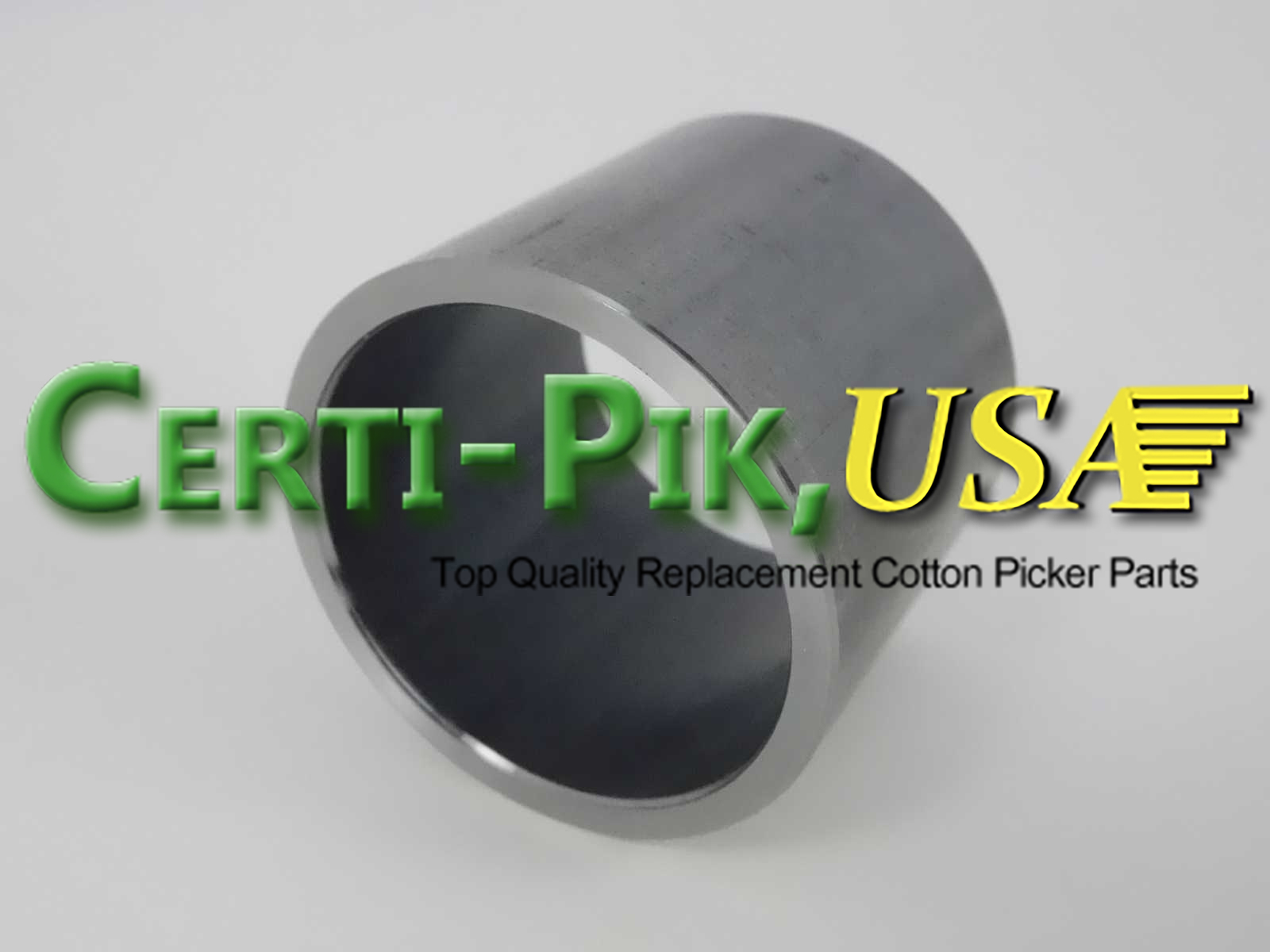 Description: DOFFER SPACER – LONG – CP690, CP770 PRO-16 – LARGE HOLE

OEM Part: KK15280

Section: Picking Unit System

John Deere Doffer and Lower Housing Assembly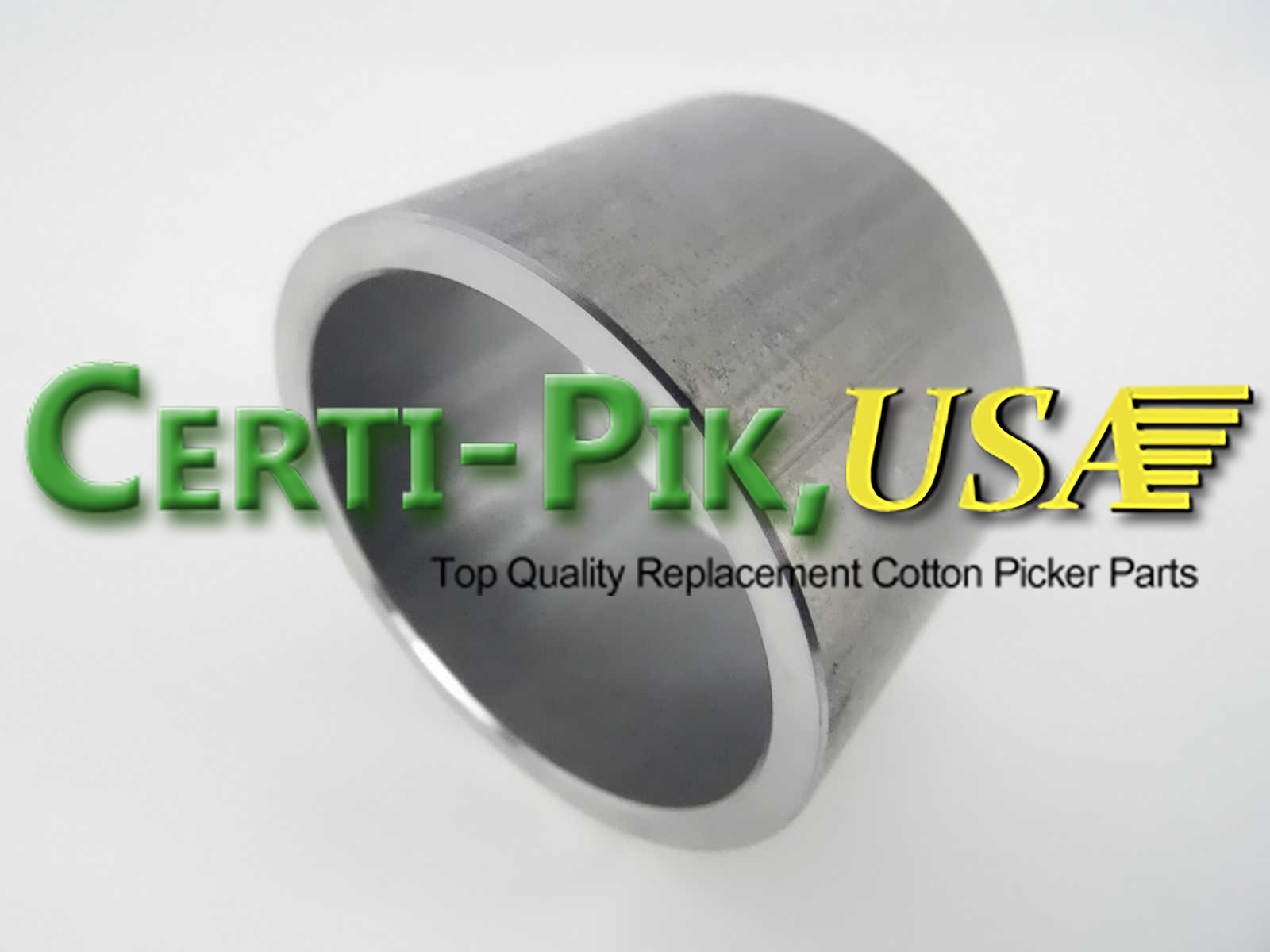 Description: DOFFER SPACER – SHORT – CP690, CP770 PRO-16 – LARGE HOLE

OEM Part: KK15281

Section: Picking Unit System

John Deere Doffer and Lower Housing Assembly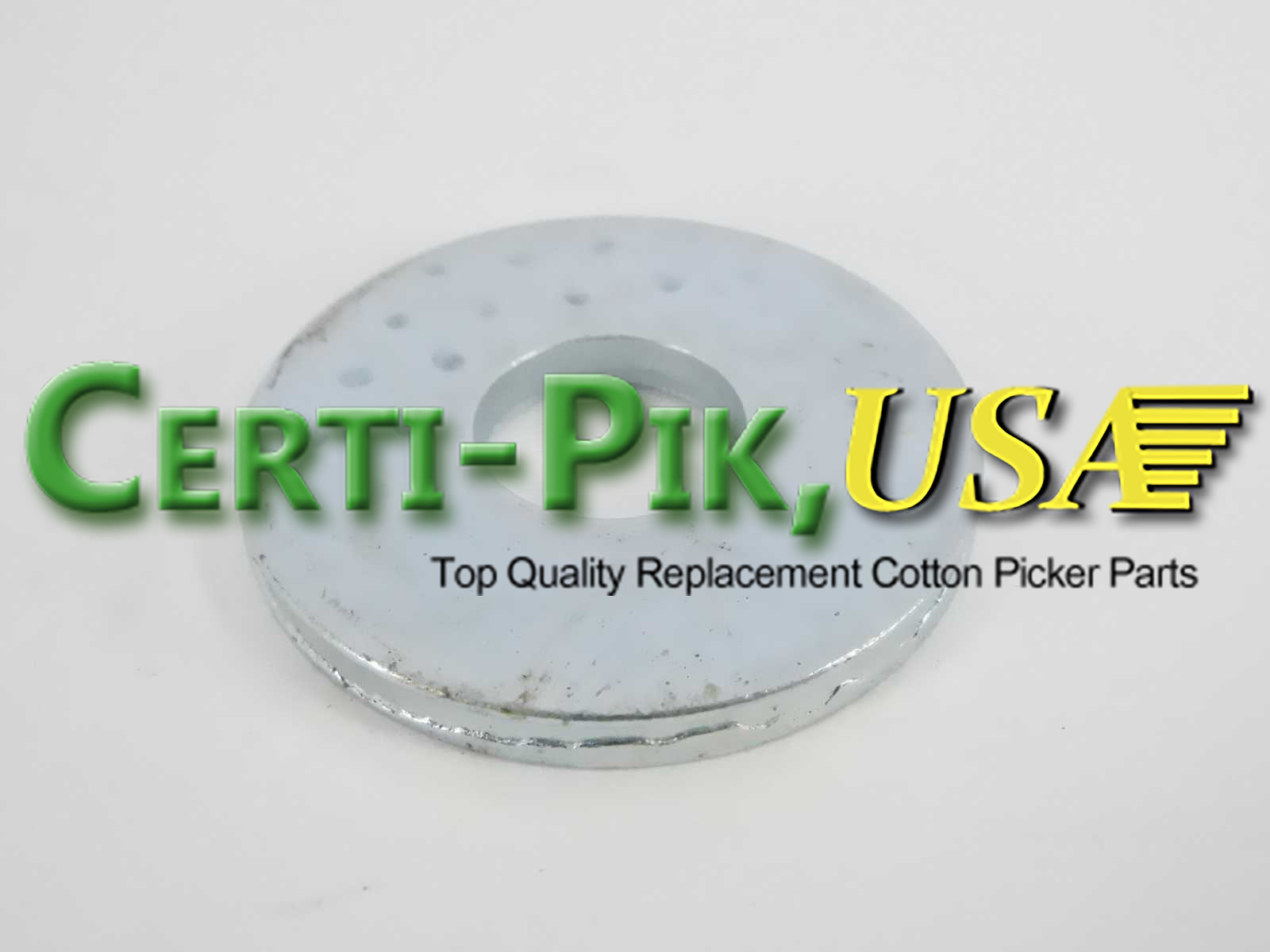 Description: WASHER – CP690, CP770 PRO-16

OEM Part: N134803

Section: Picking Unit System

John Deere Doffer and Lower Housing Assembly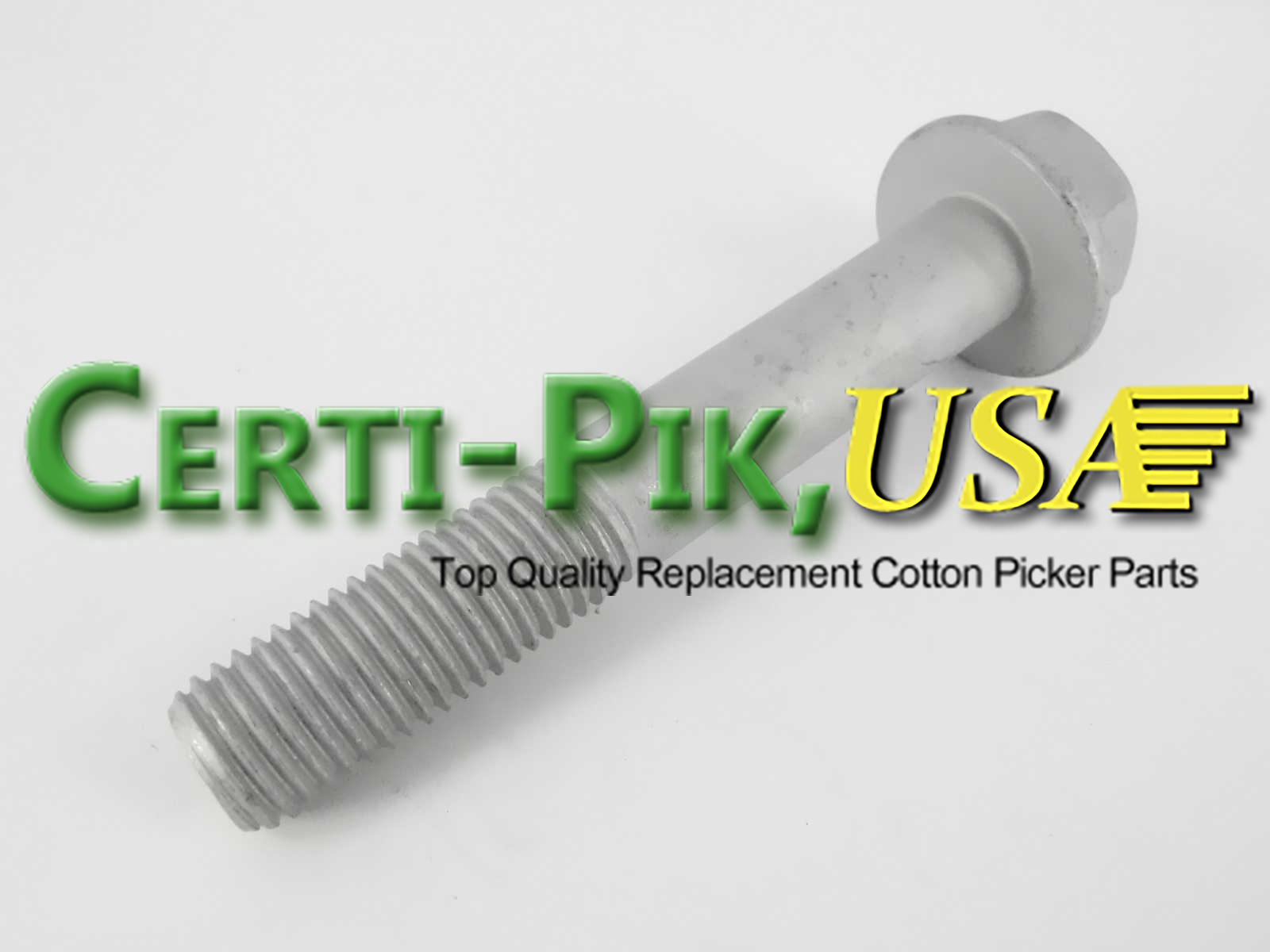 Description: BOLT – M16 X 100 – SMOOTH HEX FLANGE – CP690, CP770 PRO-16

OEM Part: 19M7828

Section: Picking Unit System

John Deere Doffer and Lower Housing Assembly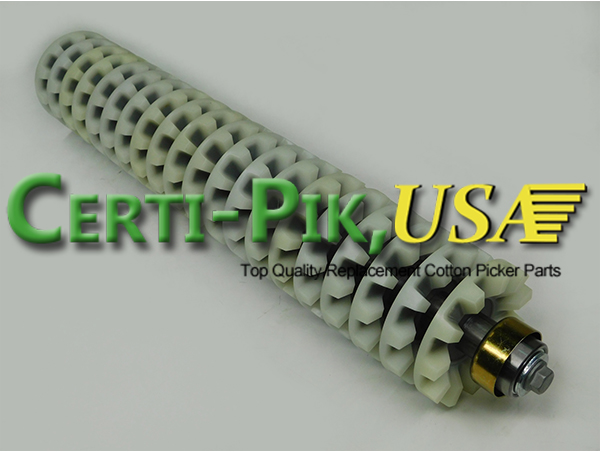 Description: DOFFER ASSEMBLY – CP690, CP770 PRO-16 BALER – 20S (HIGH SPEED) – FITS ALL 20 SPINDLE CONVENTIONAL AND PRO MACHINES

OEM Part: AKK17562

Section: Picking Unit System

John Deere Doffer and Lower Housing Assembly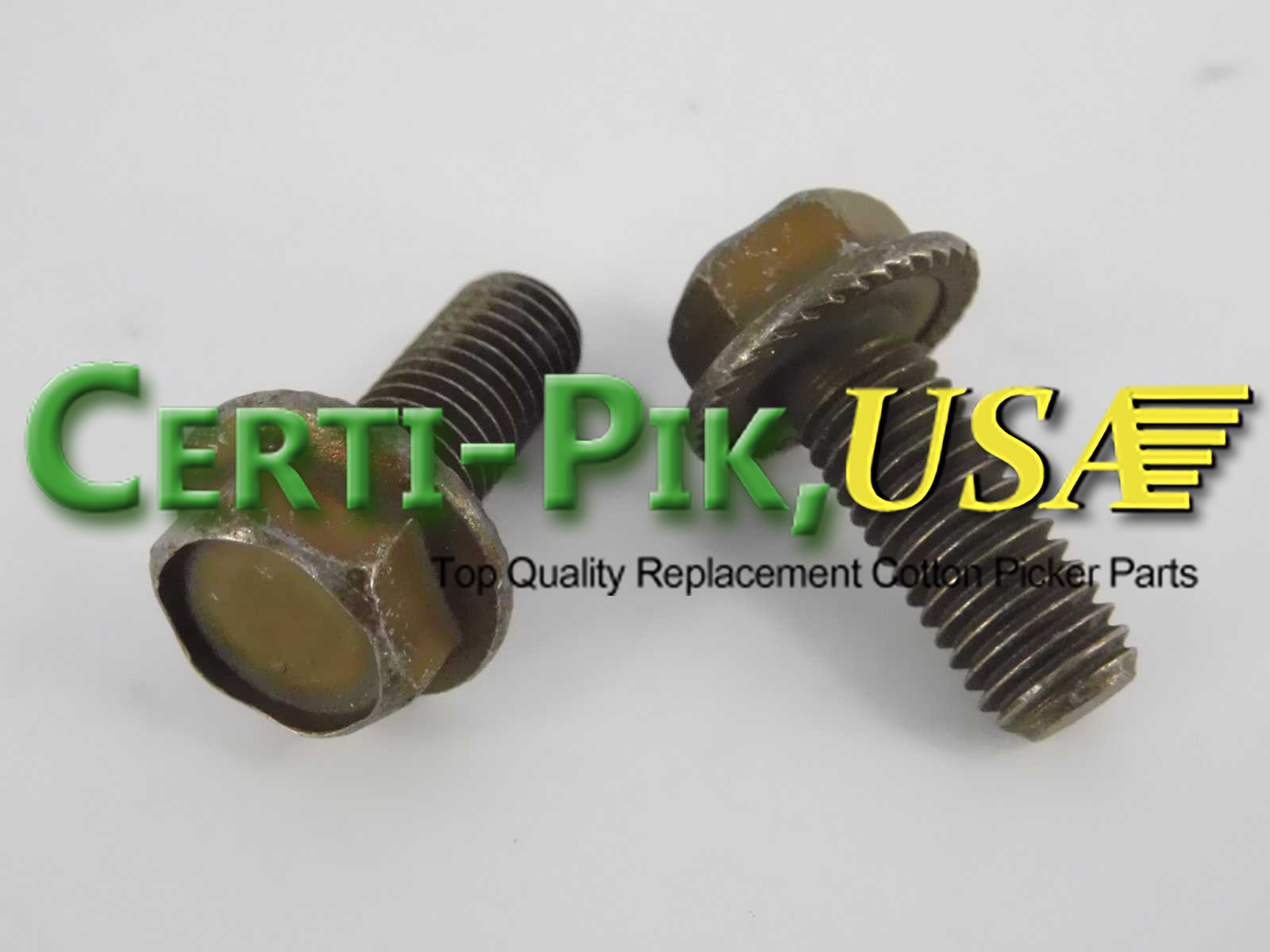 Description: BOLT – M10 X 25 – SERR HEX FLANGE

OEM Part: N275625P

Section: Picking Unit System

John Deere Doffer and Lower Housing Assembly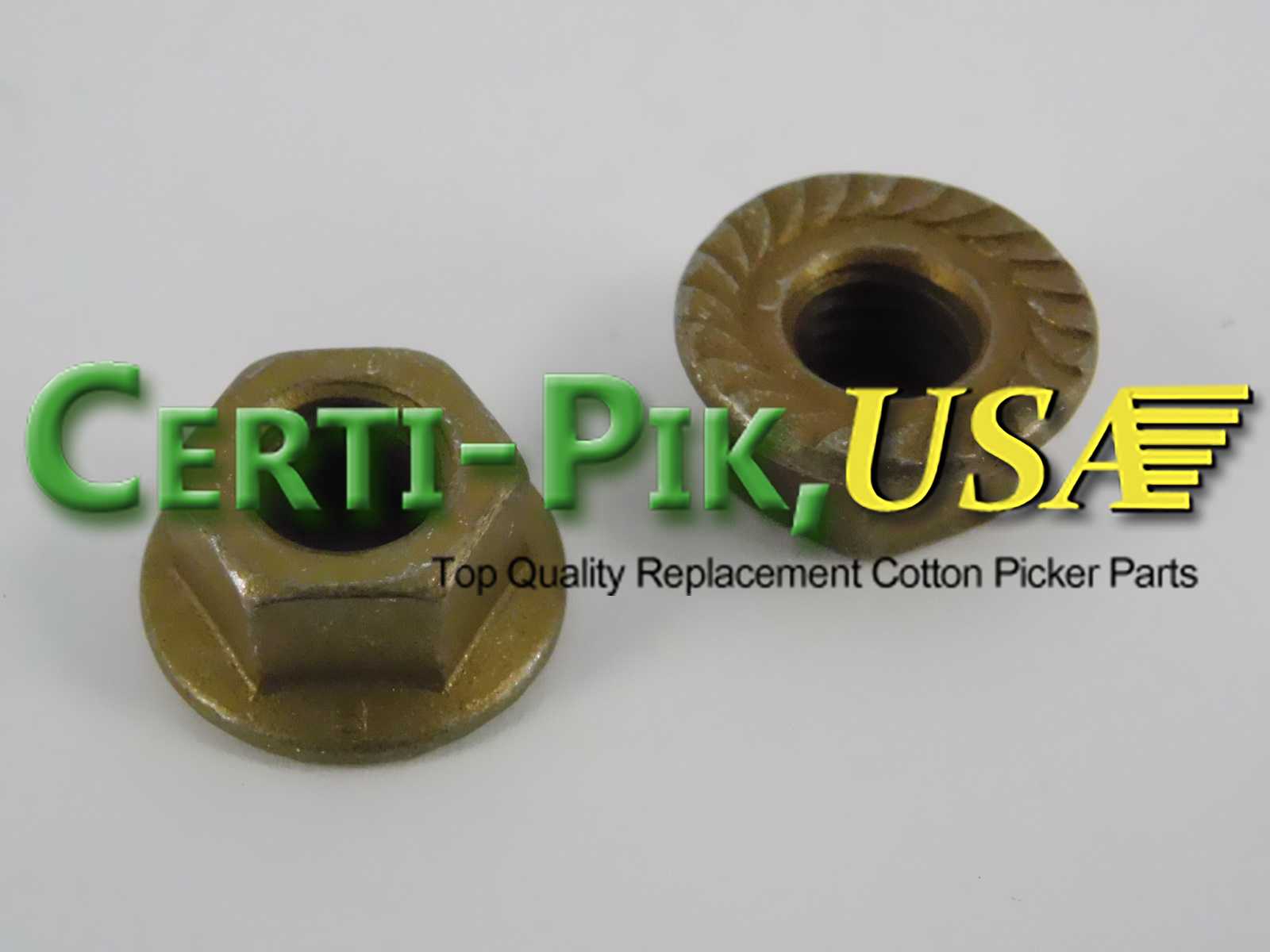 Description: NUT – M10 – SERR HEX FLANGE

OEM Part: E63526

Section: Picking Unit System

John Deere Doffer and Lower Housing Assembly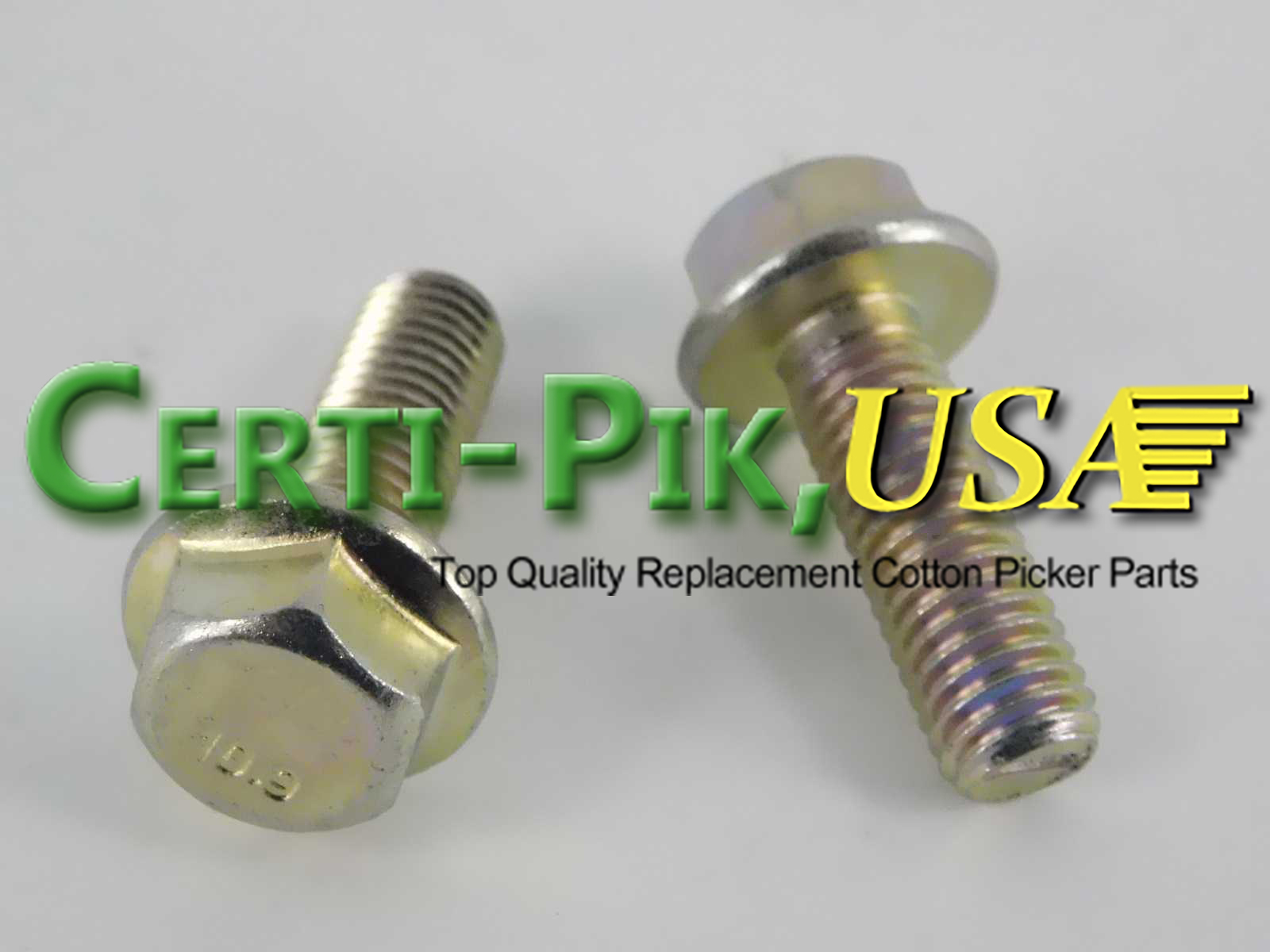 Description: BOLT – M10 X 30 – SMOOTH HEX FLANGE

OEM Part: 19M7786

Section: Picking Unit Cabinet

John Deere Doffer and Lower Housing Assembly