Case IH Picker Bar Assembly Parts
Case / IH 18 Spindle Picker Bar Assy
Cotton Picker Parts Manufacturer
You will find complete details on Case IH Picker Bars and their components right here.
If you're a farmer or Case/IH Cotton Picking Machinery dealer, then we can supply you with new aftermarket replacement parts for your cotton harvesting equipment. Your Case International Harvester machinery lasts longer if you adhere to the recommended maintenance schedule for your cotton picker. It will reduce wear and tear and extend the life of all the components.
Assembly Drawings – Part Numbers
Using the link below, you can access the assembly drawing and use them to identify the part numbers you require. We have a full complement of replacement parts available, including picker bars, cam rollers, bearings, pins, bar journals, thrust washers, retaining rings, spindle assemblies, bottom bar bushings, pivots, and shims.
Aluminum Picker Bar Maintenance
During the off-season, maintenance and repair of the picker bar are essential. As the primary component in the picking unit, the picker bar undergoes a huge amount of stress. As the aluminum bar is threaded for steel components, it's important that the replacement and maintenance of the spindles is carefully done by a qualified mechanic. Otherwise, cross-threading or damage to the picker bar could result in a costly replacement. Our spindle socket combines strong hard material and a light weight design to reduce operator fatigue. In addition it incorporates an internal lining to reduce chipping the spindle barbs.
It pays to check for cracks and other signs of wear on the picker bar, but with the improvement in design, the life of this component has been prolonged substantially. Damage and wear to individual components within the picker bar assembly are not uncommon and we carry a full complement of replacement parts, so if you identify exactly what you need, we can supply it to you quickly and efficiently.
The picker bar undergoes its fair share of wear and tear during harvesting and the operator's manual covers the daily greasing and regular maintenance requirements such as daily cleaning and inspection when in harvest configuration, which will potentially save you a lot of money. Correct daily greasing as well as checking the clearances will help you identify a problem before it can potentially cause a costly failure or in the case of broken spindles, further damage inside the machinery. Should you require assistance, we are just a phone call away.
Ordering the Right Parts is Quick and Easy
Our job is to make it as easy as possible for you to order and receive the exact part or assembly you need to get your machinery fixed or serviced and back out where it belongs, making you money. To avoid mistakes and any chance of error, please provide us with the following information when ordering:
The model number of the machinery you're fixing | Certi-Pik part number or OEM part number | A description of the item
Our Promise
As soon as we get your order, we'll confirm it with you and have it sent out the same afternoon. Our streamlined ordering process helps you place your order quickly and easily and will have your order shipped out to you as soon as we possibly can.
Contact Us
If you have the time, view the links to our very extensive list of picker bar parts at the bottom of this page. You're welcome to call us at Certi-Pik USA on our toll-free number, 1-888-CERTIPIK (237-8474), and our staff will help you find exactly what you need.
Alternatively, use the following options to contact us:
Email: [email protected] | Fax: 1-712-752-8472 | Shopping Cart: You can place your order through the links on our website and we will confirm your order via email or get in contact with you to discuss any details that may be unclear.
Important
Please provide us with the following information when placing your order:
Certi-Pik part number or OEM part number | A description of the item | The model number of the machinery you're fixing
Case / IH 18 Spindle Picker Bar Assy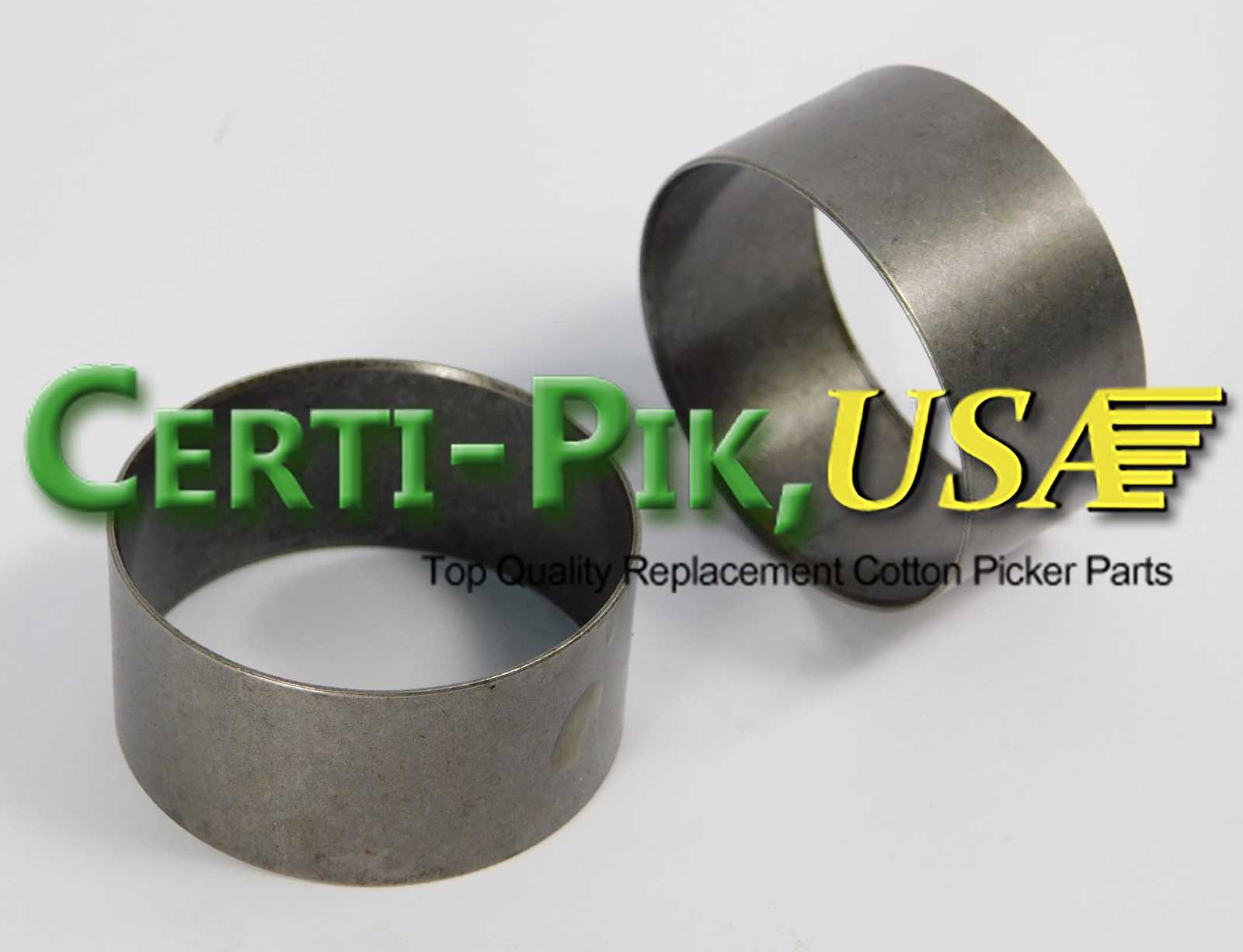 Description: SLEEVE – PICKER BAR (2/BAR)

OEM Part: 223634C1

Section: Picking Unit System

Case / IH 18 Spindle Picker Bar Assy