John Deere Bars and Spindles Page
John Deere 9900-9920, 9940 Picker Bar and Spindle Assembly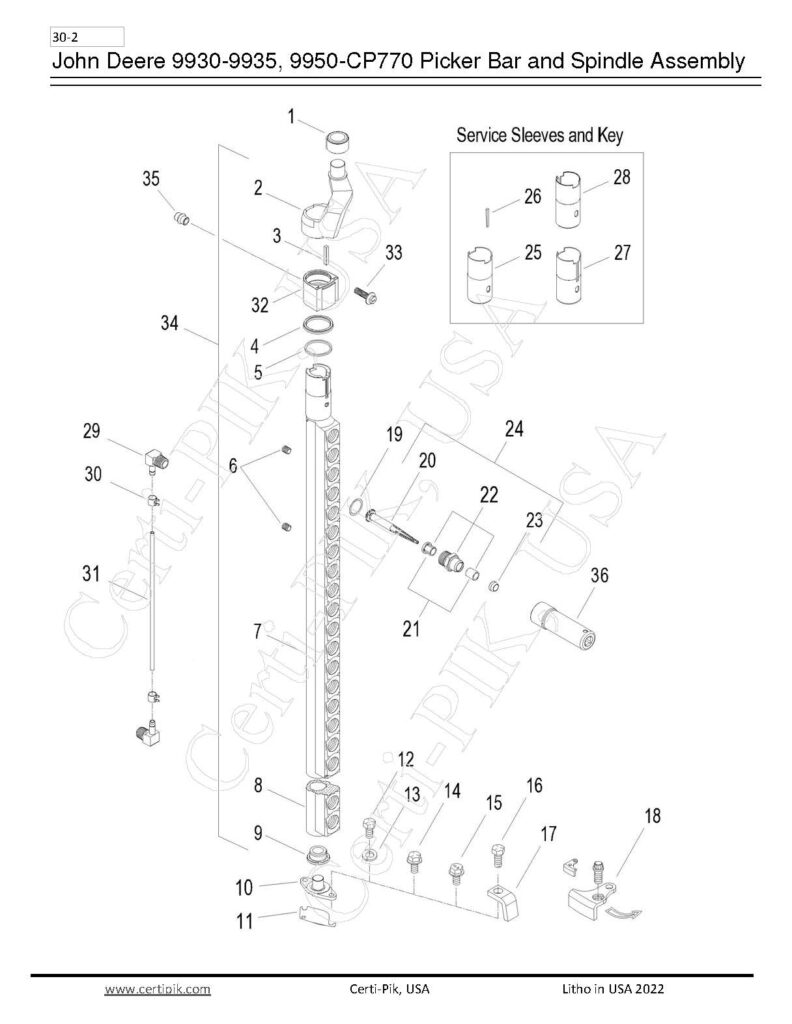 John Deere 9930-9935, 9950-CP690 Picker Bar and Spindle Assembly
You will find complete details on John Deere Bars and Spindles parts right here. If you're a farmer or John Deere Cotton Picking Machinery dealer, then we can supply you with original replacement parts for your cotton harvesting equipment. Your machinery will last longer if you adhere to the recommended maintenance schedule for your cotton picker. This reduces wear and tear and extends the life of all components.
John Deere Picker Bars and Spindle Assemblies
The spindle assemblies are vital for the correct functioning of your cotton picker. We stock all the items you will need to repair or replace the spindle assembly on your machine. So, if you need a spindle, spindle bushings, nuts, and dust collars, you will find them here. We also offer the items fully assembled, or in individual units, so you can decide which options are best for you. Whether it's regular maintenance, fixing, or repairing a broken part, there's no time to waste. We are perfectly placed to ensure that you receive whatever parts or assemblies you need in the shortest time possible.
Contact Us Now
For urgent orders, rather than searching through our very extensive list of parts, give us a call at Certi-Pick USA on our toll-free number, 1-888-CERTIPIK (237-8474), and one of our staff will help you out right away. On the other hand, if you know exactly what you're looking for, then click the links below to access detailed assembly drawings that will show you exactly what you may need. Selecting the right John Deere spindle assembly and picker bars to rebuild your cotton picker or to replace any worn-out items will be quick and easy.
Picker Bar and Spindle Assembly Drawings (With Part Numbers)
Contact us using the following methods and avoid costly delays:
Fax

: 1-712-752-8472 (Yes, it's old-school but it works)

Email: [email protected] 
Shopping Cart

: You can place your order through the links on our website and we will confirm your order via email or get in contact with you to discuss any details that may be unclear.
Comprehensive Inventory in Stock
Our stock control system ensures that we don't run out of those mission-critical spares and components that we know you are going to need. As nothing can be more frustrating than placing your order, only to discover that it's going to be delayed because there's no stock, we carry adequate stock on hand. We ensure our warehouse is filled with replacement parts, ready to ship to you at a moment's notice.
Comprehensive John Deere Picker Bar and Spindle Assembly Replacement Parts Available
Maintaining your picker unit requires that you pay attention to the wear on your spindle assembly. These remove the cotton from the plant by rotating the spindles.
With the abrasive nature of a cotton plant, wear and tear on the spindles is unavoidable and needs to be checked regularly. We can help you order the correct spindles and shims as well as the other miscellaneous parts required for your machine.
Avoid Frustration
Nothing is more frustrating than receiving the wrong parts when you're in the middle of a job or when you're right in the middle of harvesting. That's why we've made the ordering process quick and simple.
Ordering the Right Parts is Quick and Easy
Our job is to make it as easy as possible for you to order and receive the exact part or assembly you need to get your machinery fixed or serviced and back out where it belongs, making you money. To avoid mistakes and any chance of error, please provide us with the following information when ordering:
Certi-Pik part number or OEM part number | A description of the item | The model number of the machinery you're fixing
Our Promise
As soon as we get your order, we'll confirm it with you and have it sent out the same afternoon.
Our streamlined ordering process helps you place your order quickly and easily and will have your order shipped out to you as soon as we possibly can.
Contact us today for your replacement John Deere Picker Bar and Spindle Assembly.
John Deere 9900-9920, 9940 Picker Bar and Spindle Assembly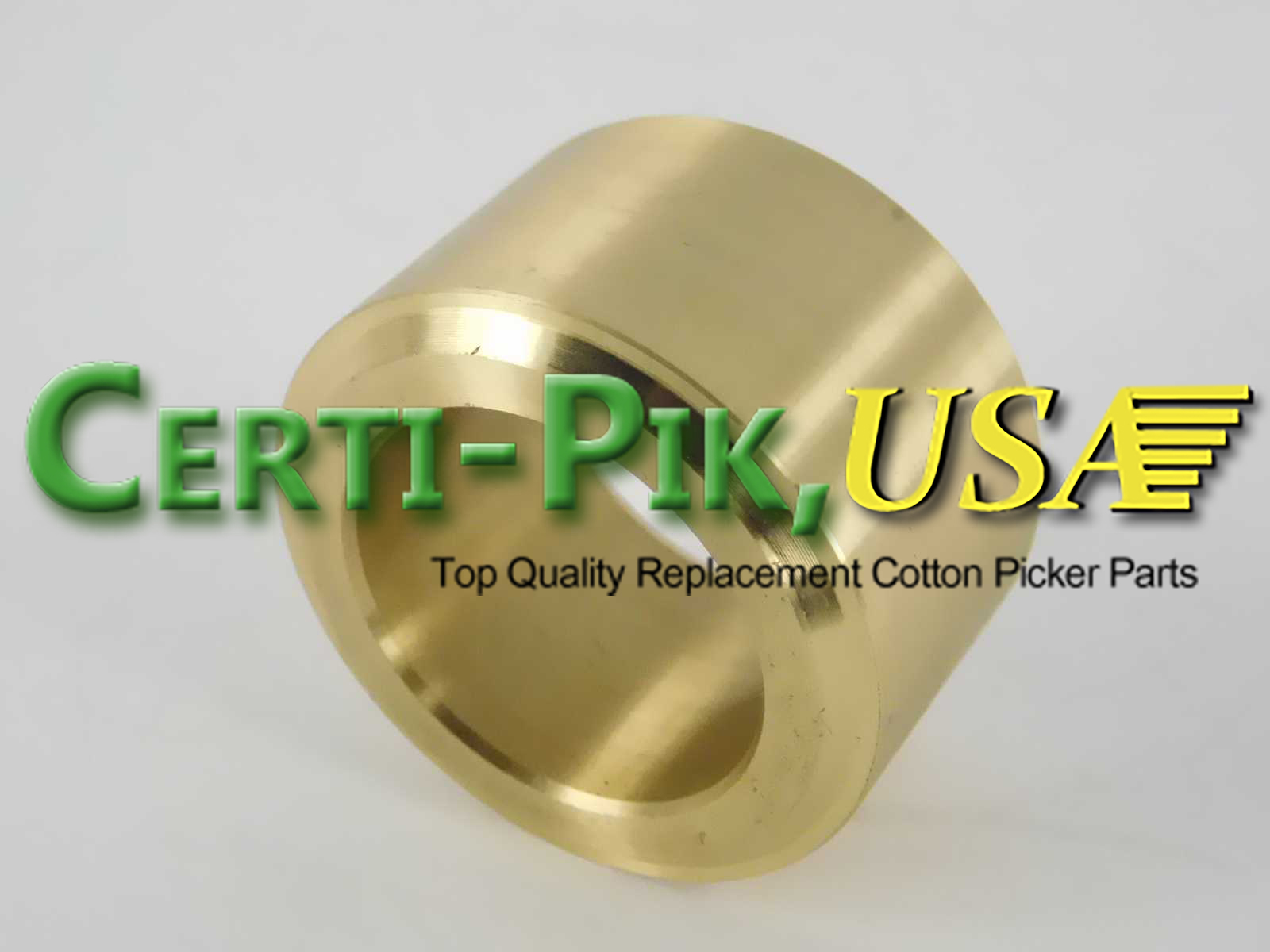 Description: CAM ROLLER

OEM Part: N193500

Section: Picking Unit System

John Deere 9900-9920, 9940 Picker Bar and Spindle Assembly



---
John Deere 9930-9935, 9950-CP690 Picker Bar and Spindle Assembly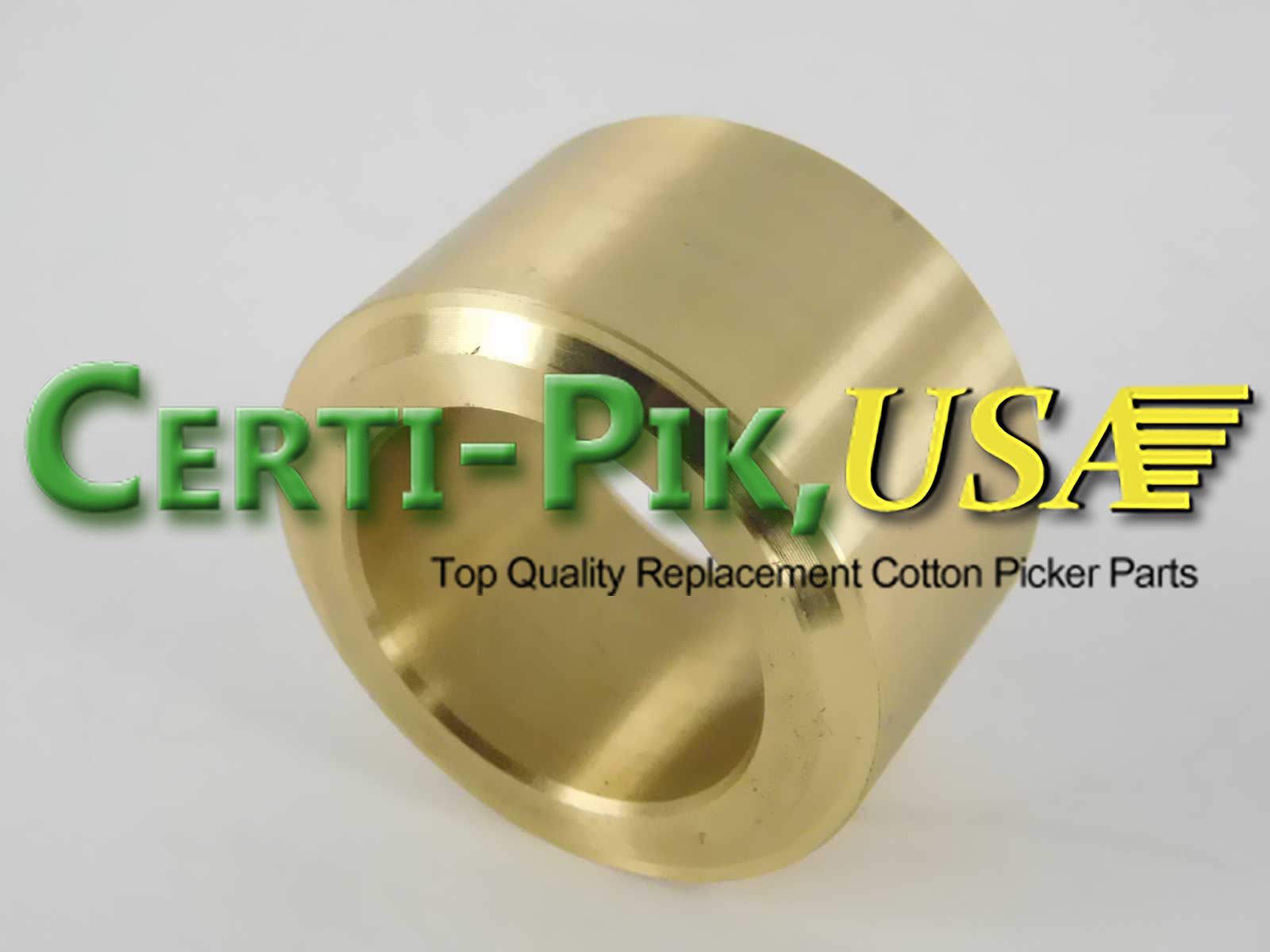 Description: CAM ROLLER

OEM Part: N193500

Section: Picking Unit System

John Deere 9930-9935, 9950-CP770 Picker Bar and Spindle Assembly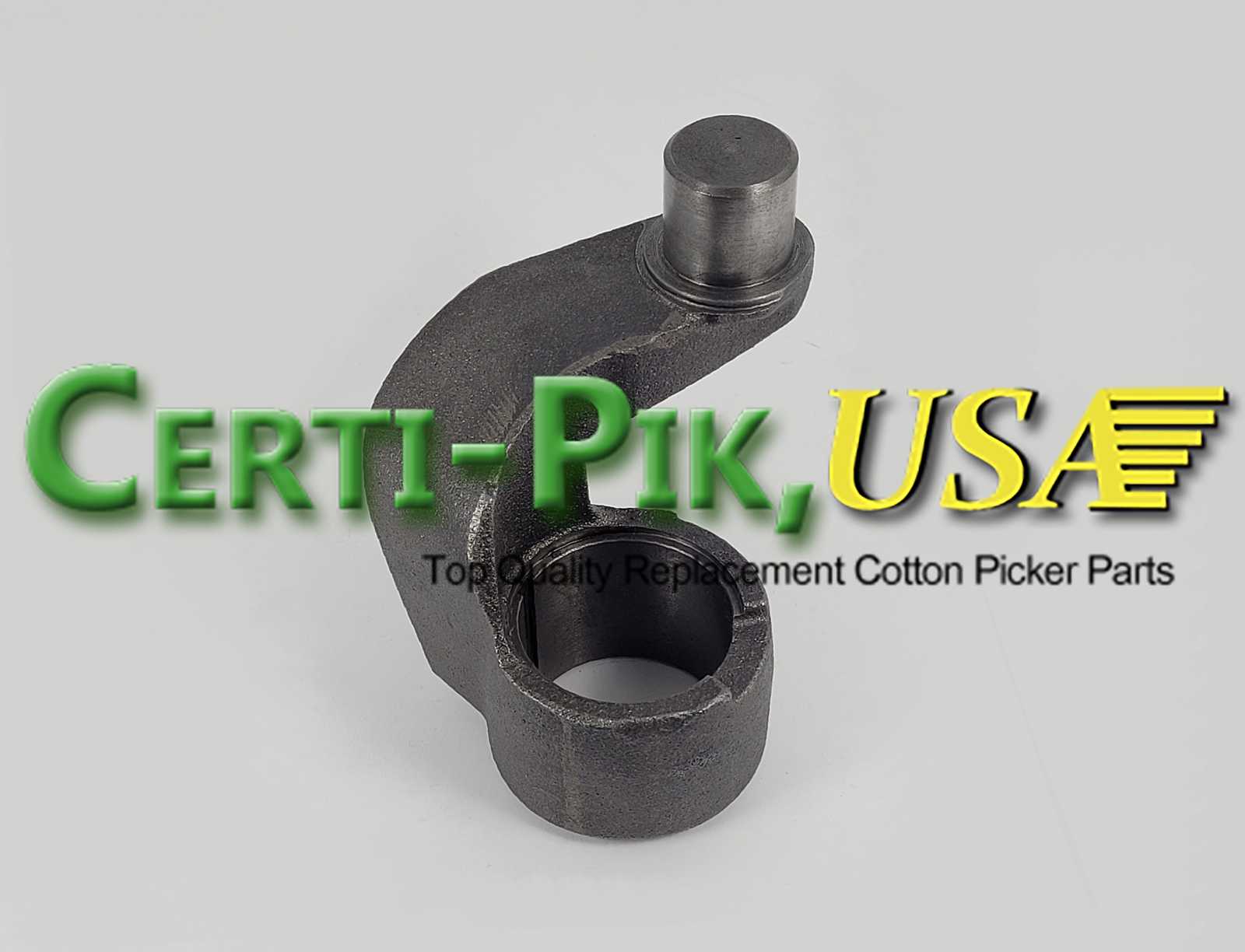 Description: ARM – R.H. CAM FOLLOWER ARM (9930,9950-CP690)

OEM Part: N198724

Section: Picking Unit System

John Deere 9930-9935, 9950-CP770 Picker Bar and Spindle Assembly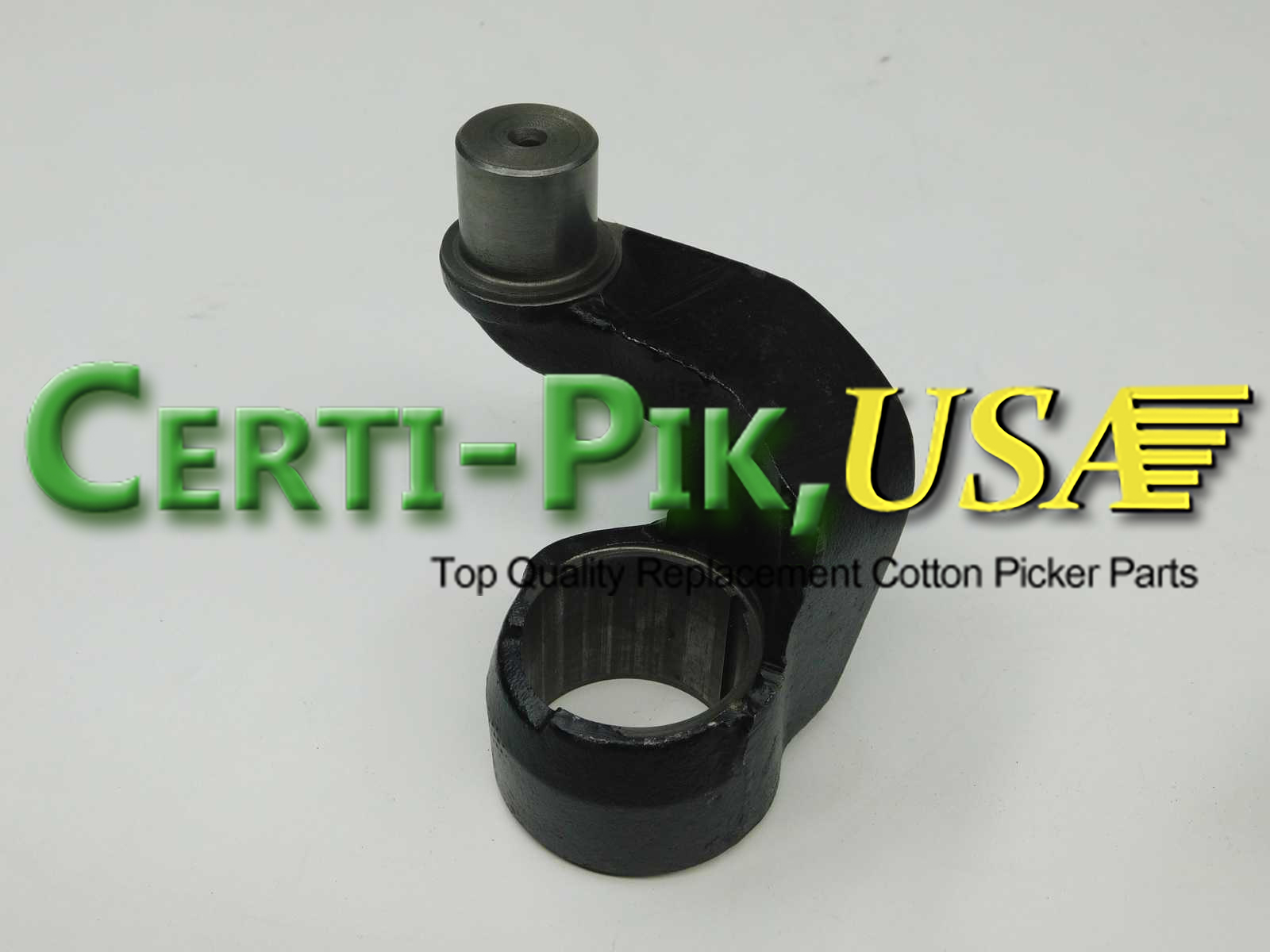 Description: ARM – L.H. CAM FOLLOWER ARM, CONV. UNITS ONLY (ILL.)

OEM Part: N198725

Section: Picking Unit System

John Deere 9930-9935, 9950-CP770 Picker Bar and Spindle Assembly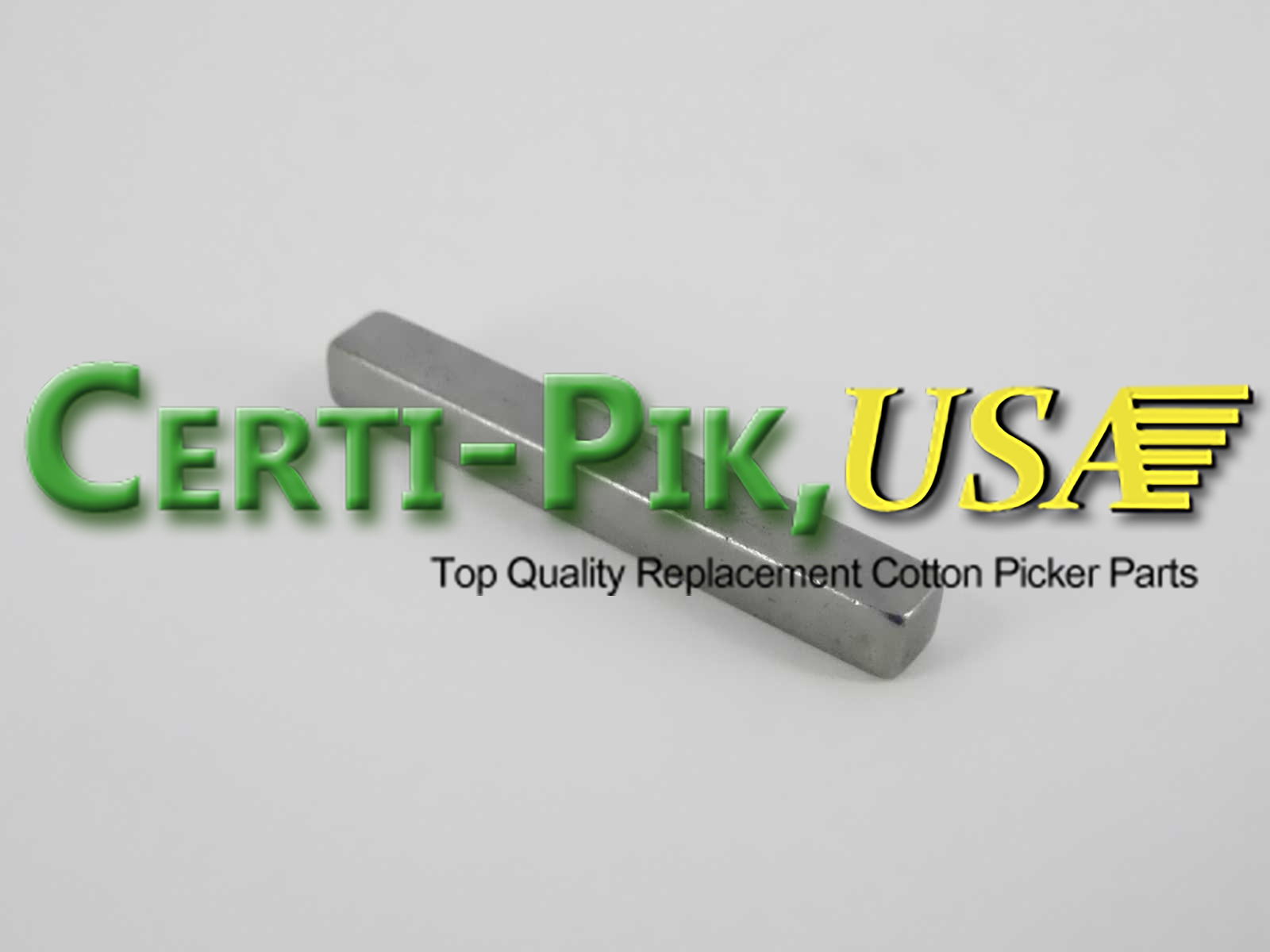 Description: SQUARE KEY

OEM Part: H64373

Section: Picking Unit System

John Deere 9930-9935, 9950-CP770 Picker Bar and Spindle Assembly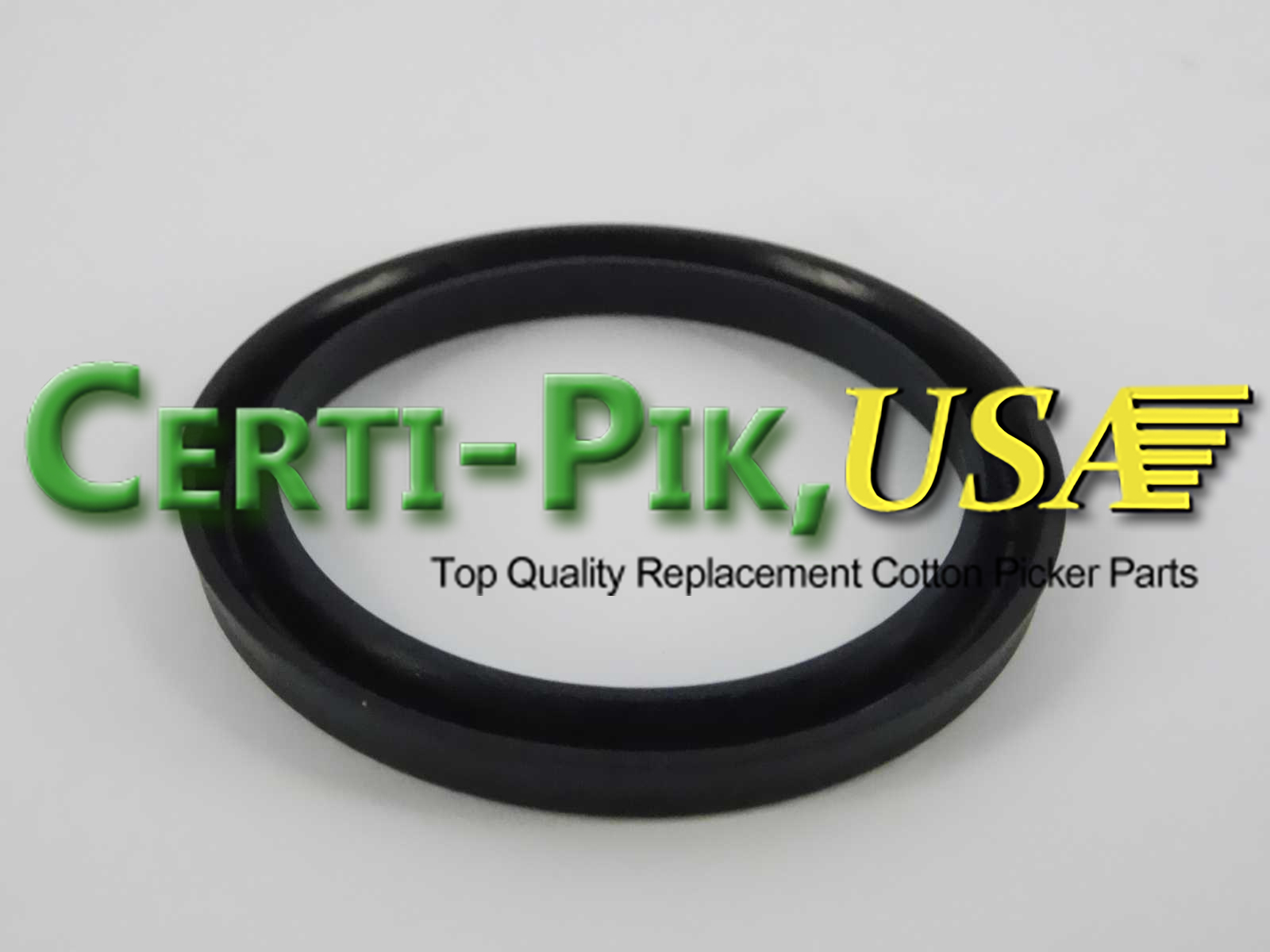 Description: SEAL – UPPER CUP (NOT USED ON PRO BARS)

OEM Part: N119589

Section: Picking Unit System

John Deere 9930-9935, 9950-CP770 Picker Bar and Spindle Assembly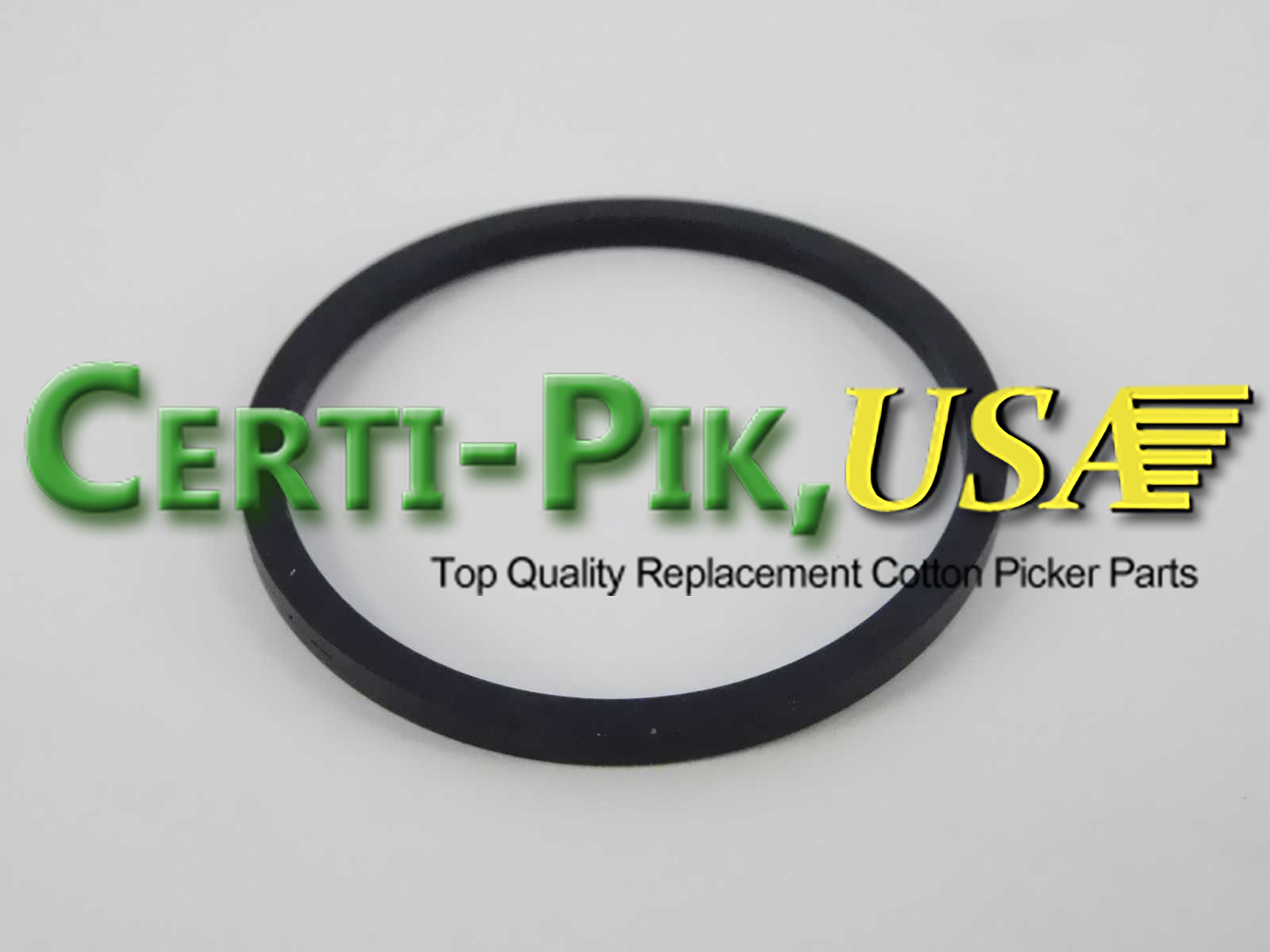 Description: SEAL – LOWER SQUARE (NOT USED ON PRO BARS)

OEM Part: N119581

Section: Picking Unit System

John Deere 9930-9935, 9950-CP770 Picker Bar and Spindle Assembly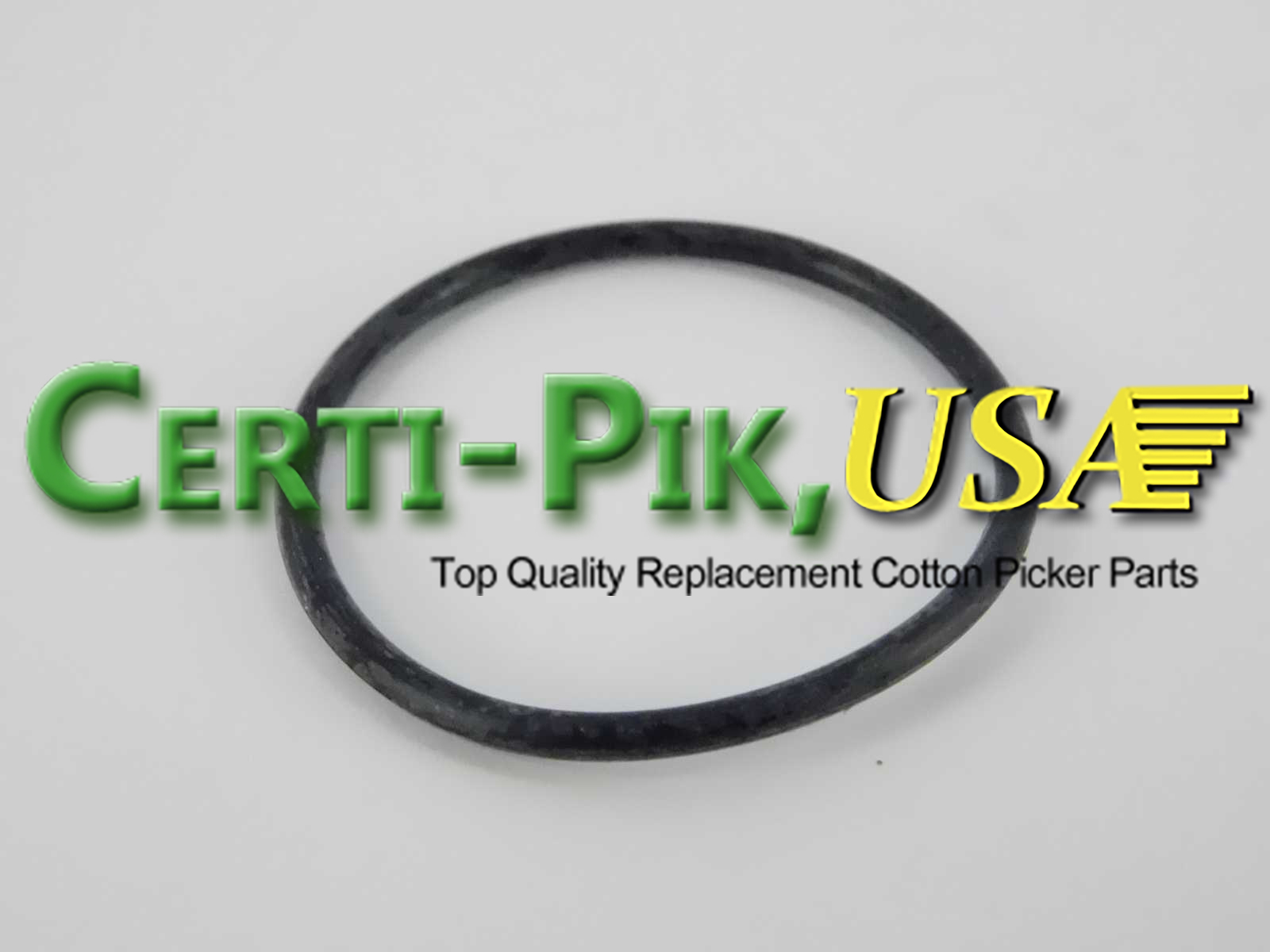 Description: O-RING SEAL – (9900-CP770) (2 USED ON PRO BARS)

OEM Part: T19854

Section: Picking Unit System

John Deere 9930-9935, 9950-CP770 Picker Bar and Spindle Assembly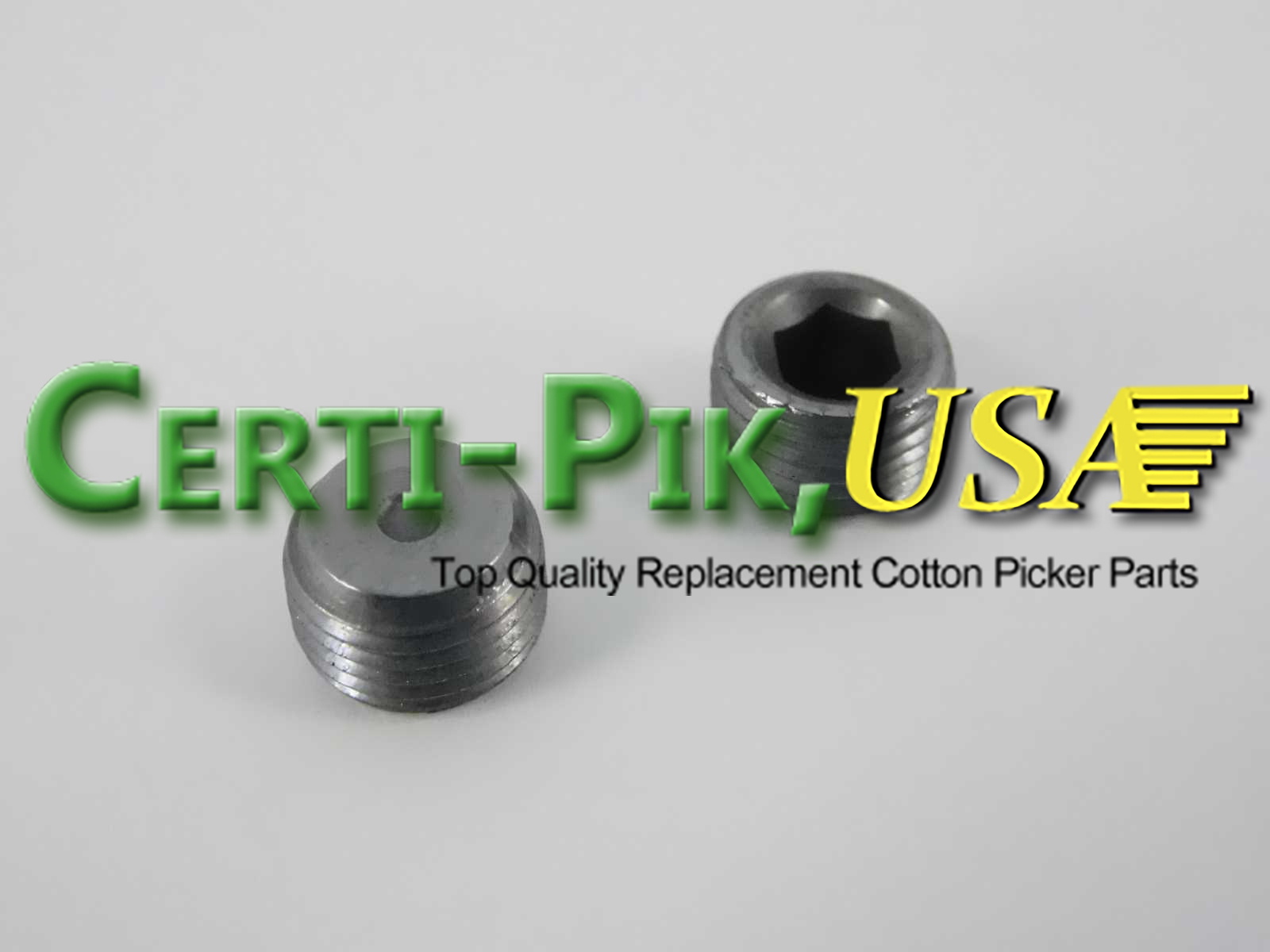 Description: PLUG – 1/8 PIPE PLUG

OEM Part: 15H558

Section: Picking Unit System

John Deere 9930-9935, 9950-CP770 Picker Bar and Spindle Assembly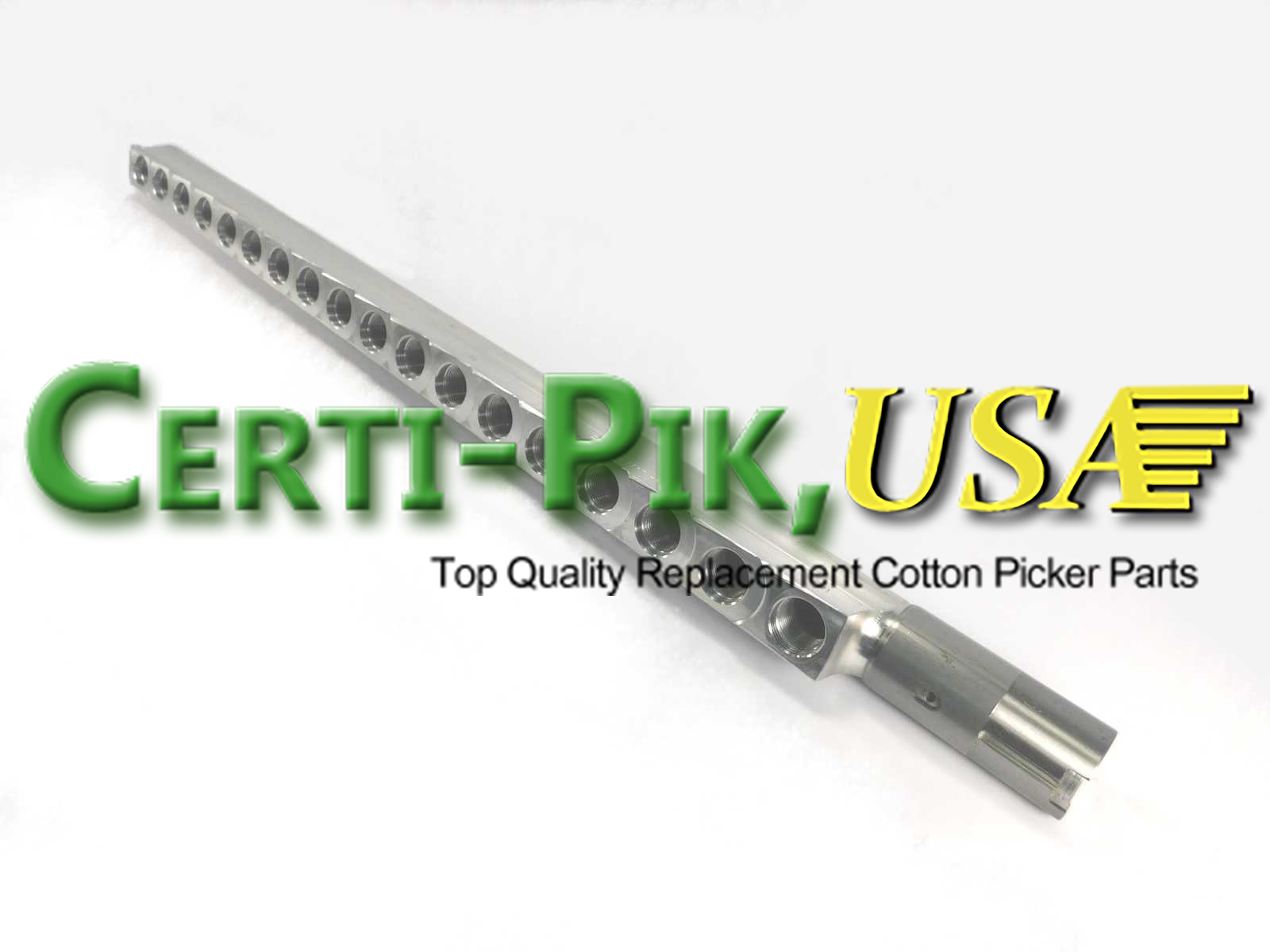 Description: BAR – 18 SPINDLE R.H. WITH PRESSED ON SLEEVE

OEM Part: AN193320

Section: Picking Unit System

John Deere 9930-9935, 9950-CP770 Picker Bar and Spindle Assembly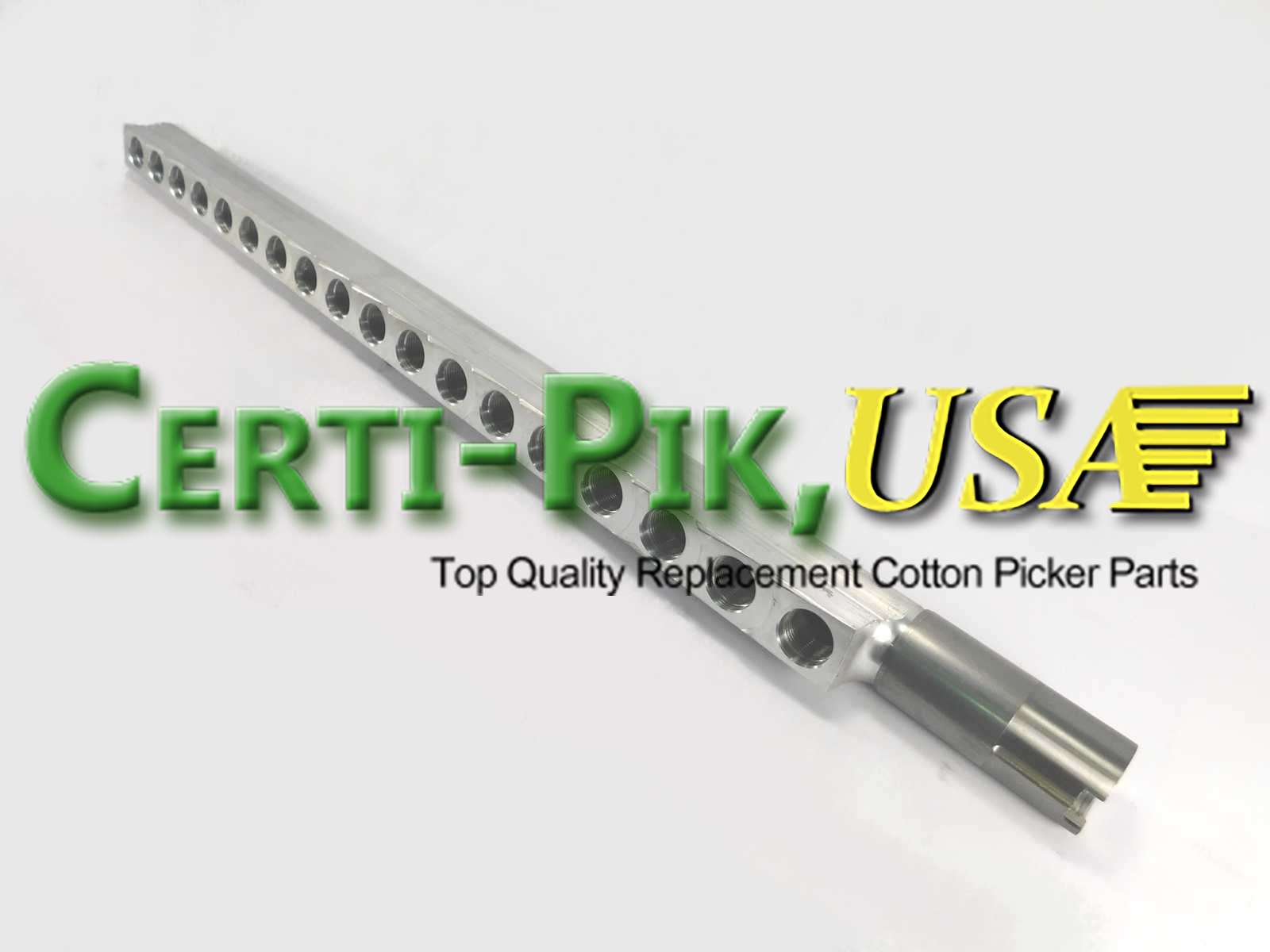 Description: BAR – PRO-12, 18 SPINDLE PRO-12 SERIES WITH SLEEVE

OEM Part: AN274501

Section: Picking Unit System

John Deere 9930-9935, 9950-CP770 Picker Bar and Spindle Assembly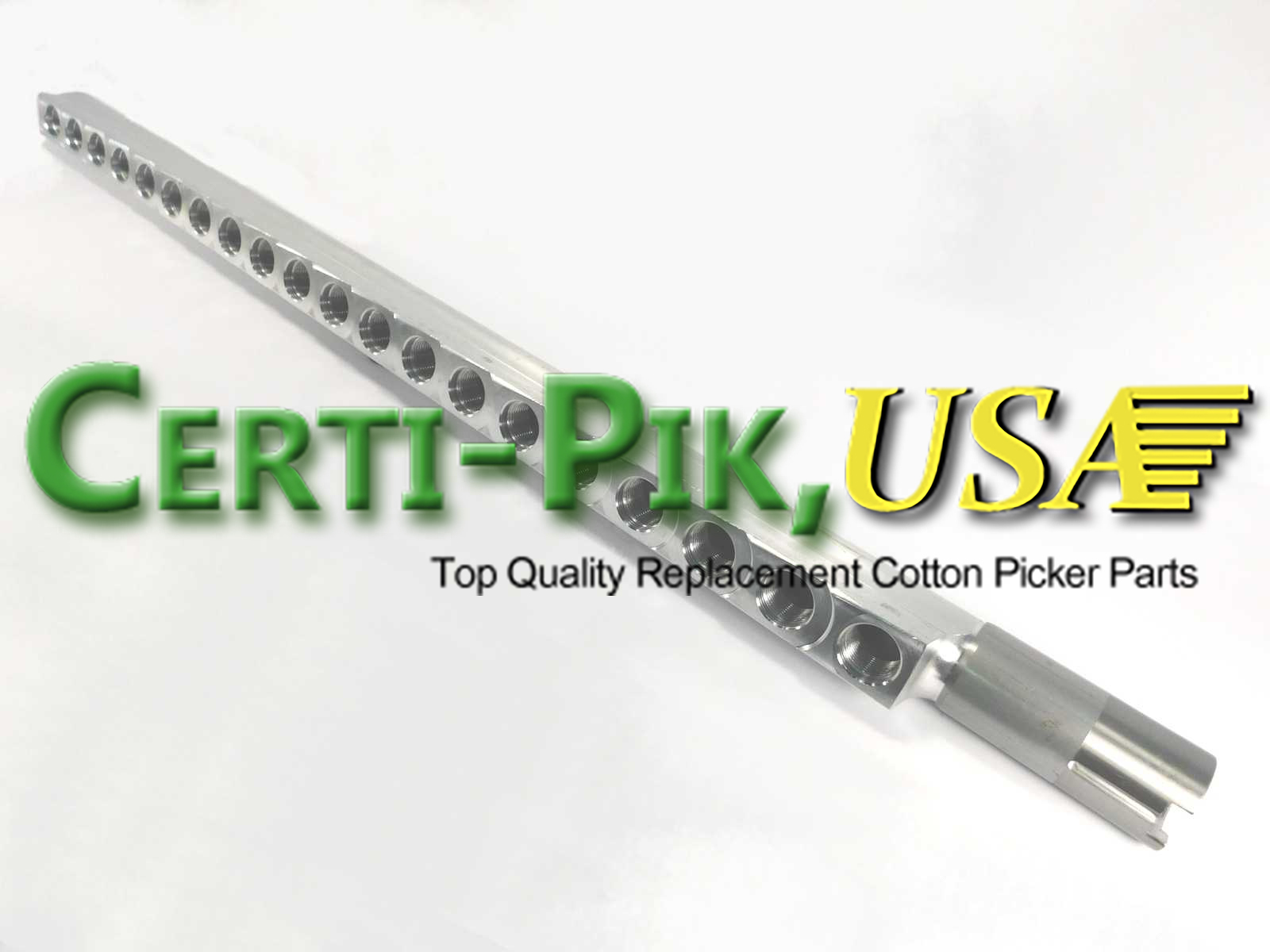 Description: BAR – PRO-16, 20 SPINDLE PRO-16 SERIES WITH SLEEVE

OEM Part: AN273434

Section: Picking Unit System

John Deere 9930-9935, 9950-CP770 Picker Bar and Spindle Assembly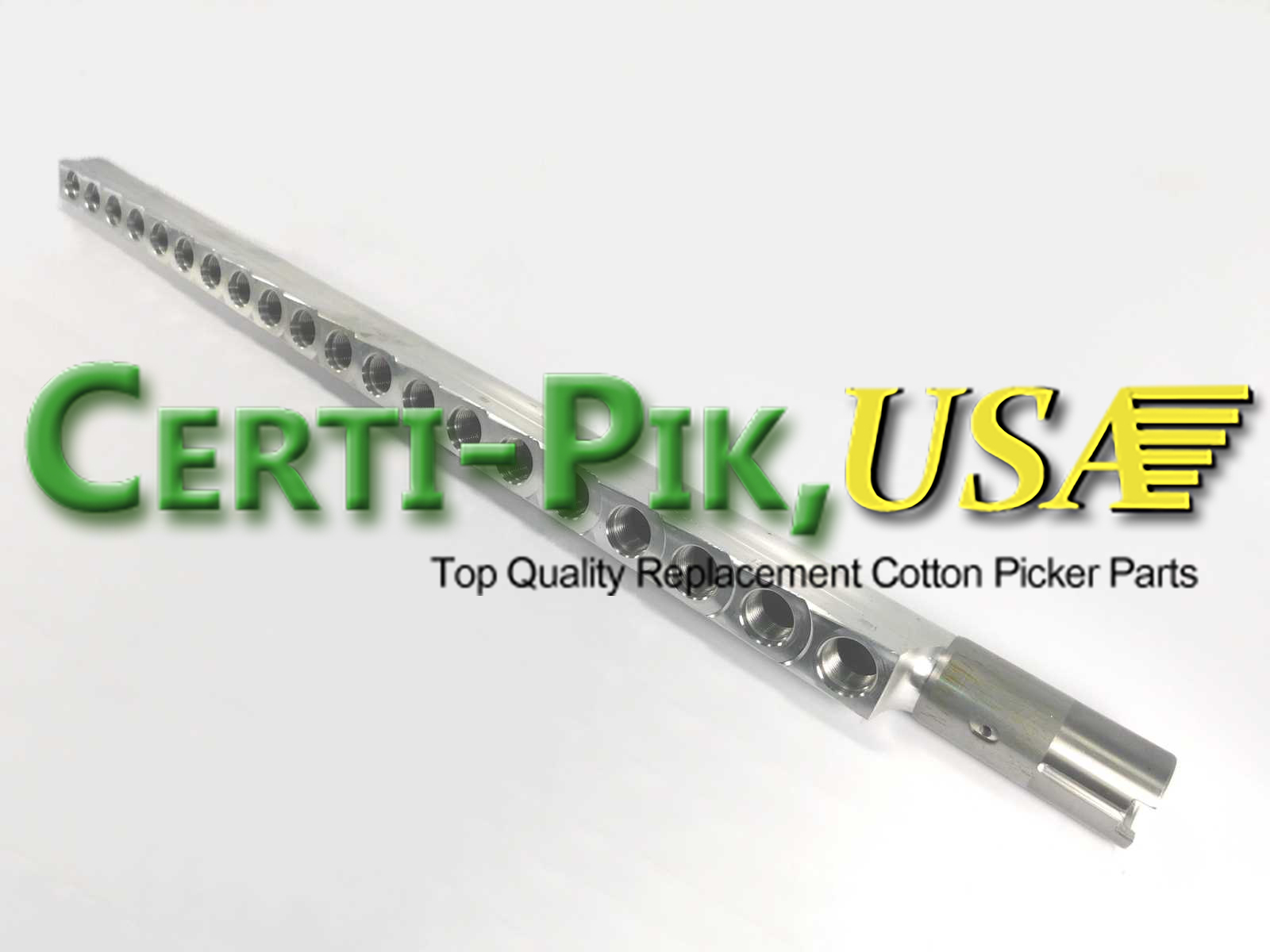 Description: BAR – 20 SPINDLE R.H. WITH PRESSED ON SLEEVE

OEM Part: AN192810

Section: Picking Unit System

John Deere 9930-9935, 9950-CP770 Picker Bar and Spindle Assembly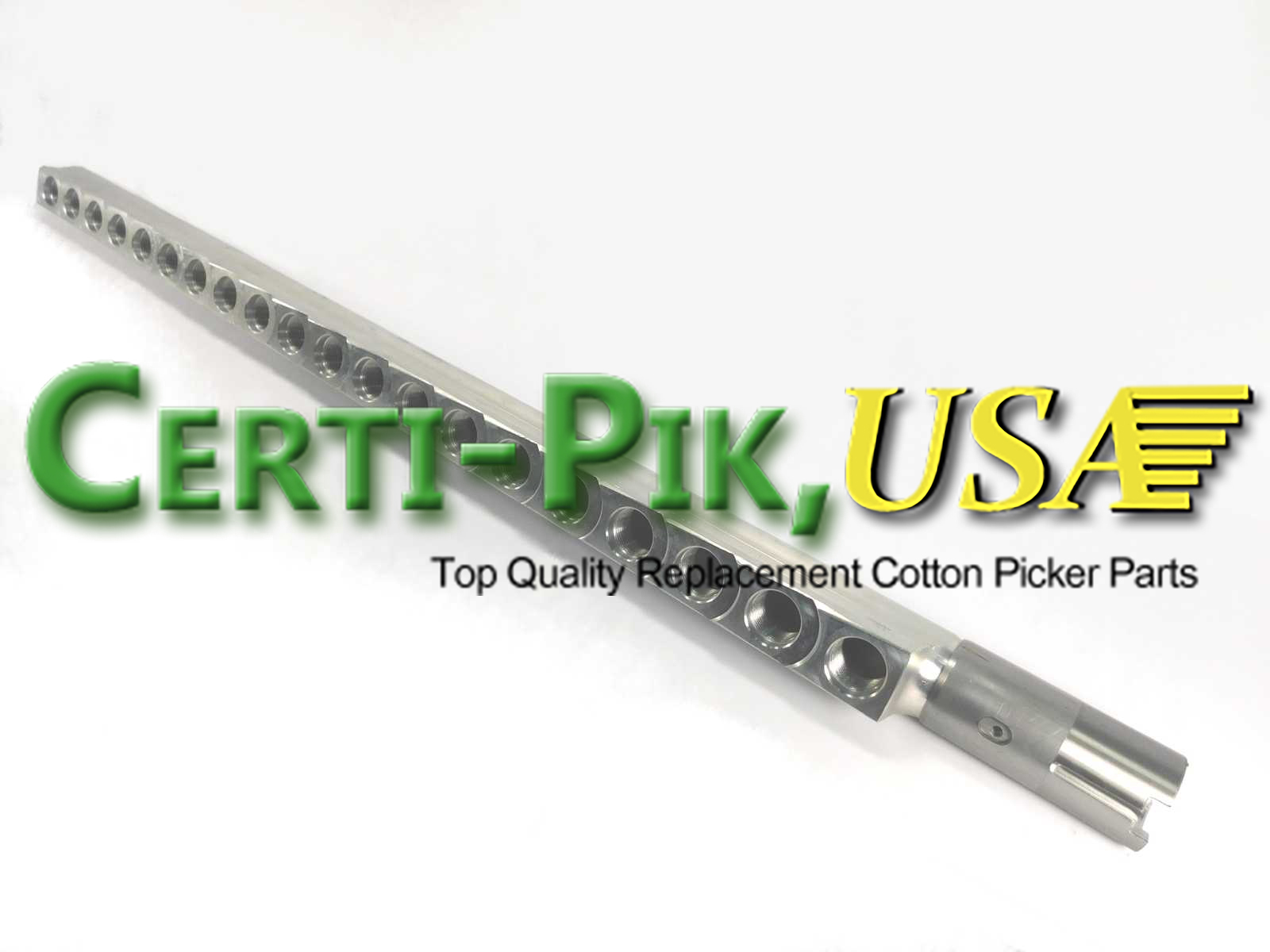 Description: BAR – 20 SPINDLE L.H. WITH PRESSED ON SLEEVE

OEM Part: AN192809

Section: Picking Unit System

John Deere 9930-9935, 9950-CP770 Picker Bar and Spindle Assembly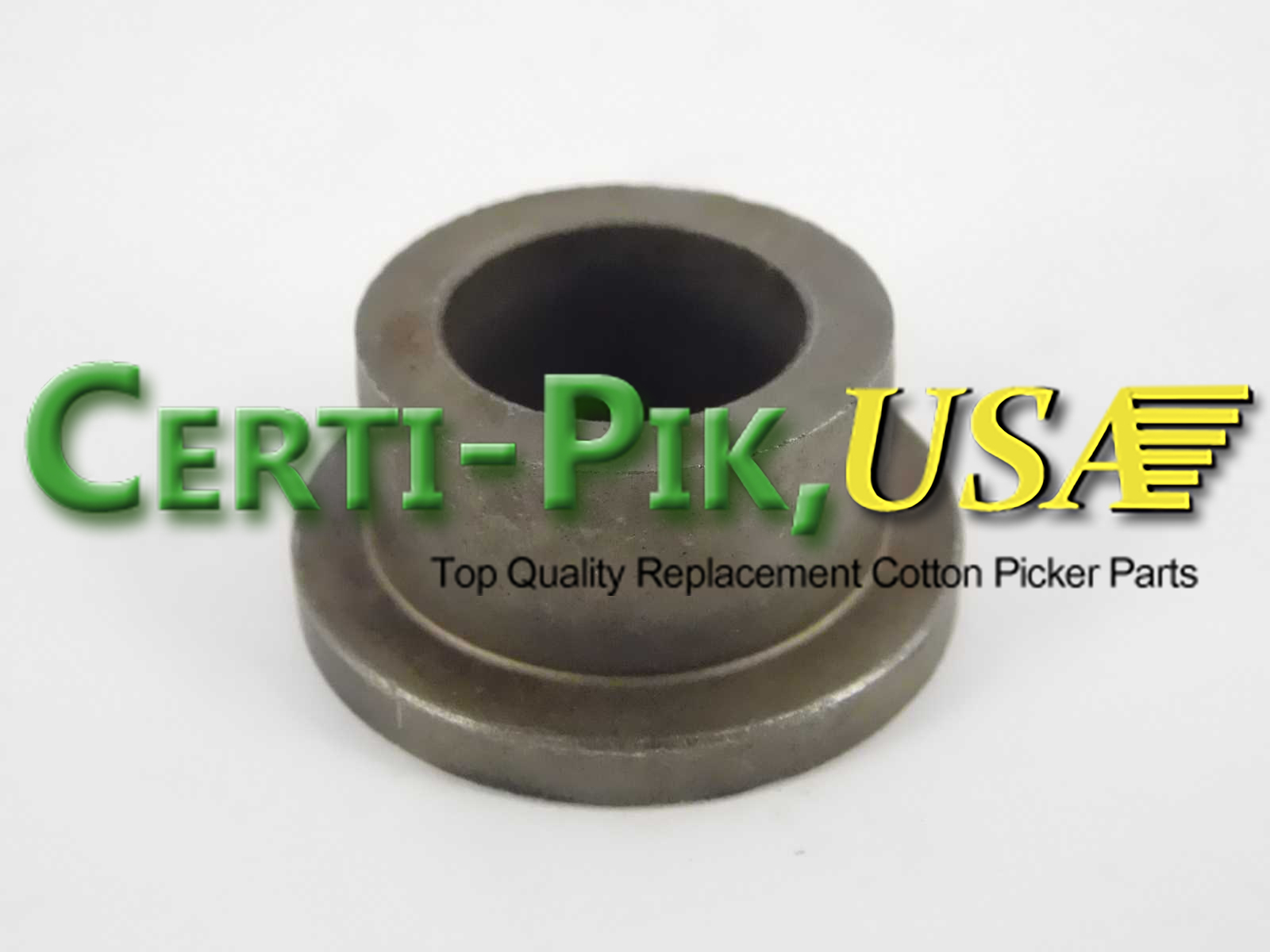 Description: JD BAR BUSHING ( NEW STYLE SHORTER )

OEM Part: N374832

Section: Picking Unit System

John Deere 9930-9935, 9950-CP770 Picker Bar and Spindle Assembly
Description: BAR STOOL PIVOT (9900-CP770)

OEM Part: N112291

Section: Picking Unit System

John Deere 9930-9935, 9950-CP770 Picker Bar and Spindle Assembly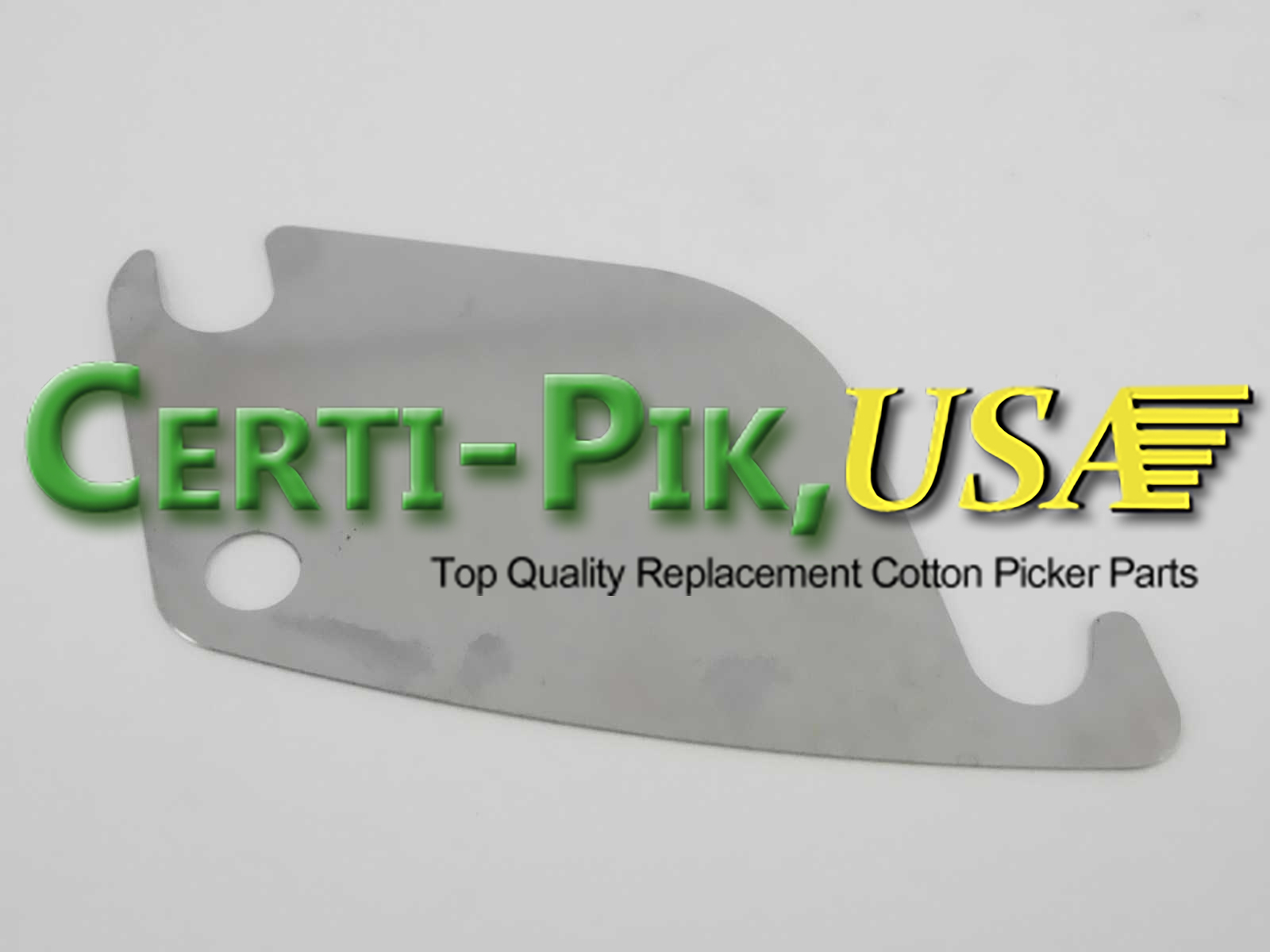 Description: SHIM – .003″ BAR STOOL SHIM

OEM Part: N193694

Section: Picking Unit System

John Deere 9930-9935, 9950-CP770 Picker Bar and Spindle Assembly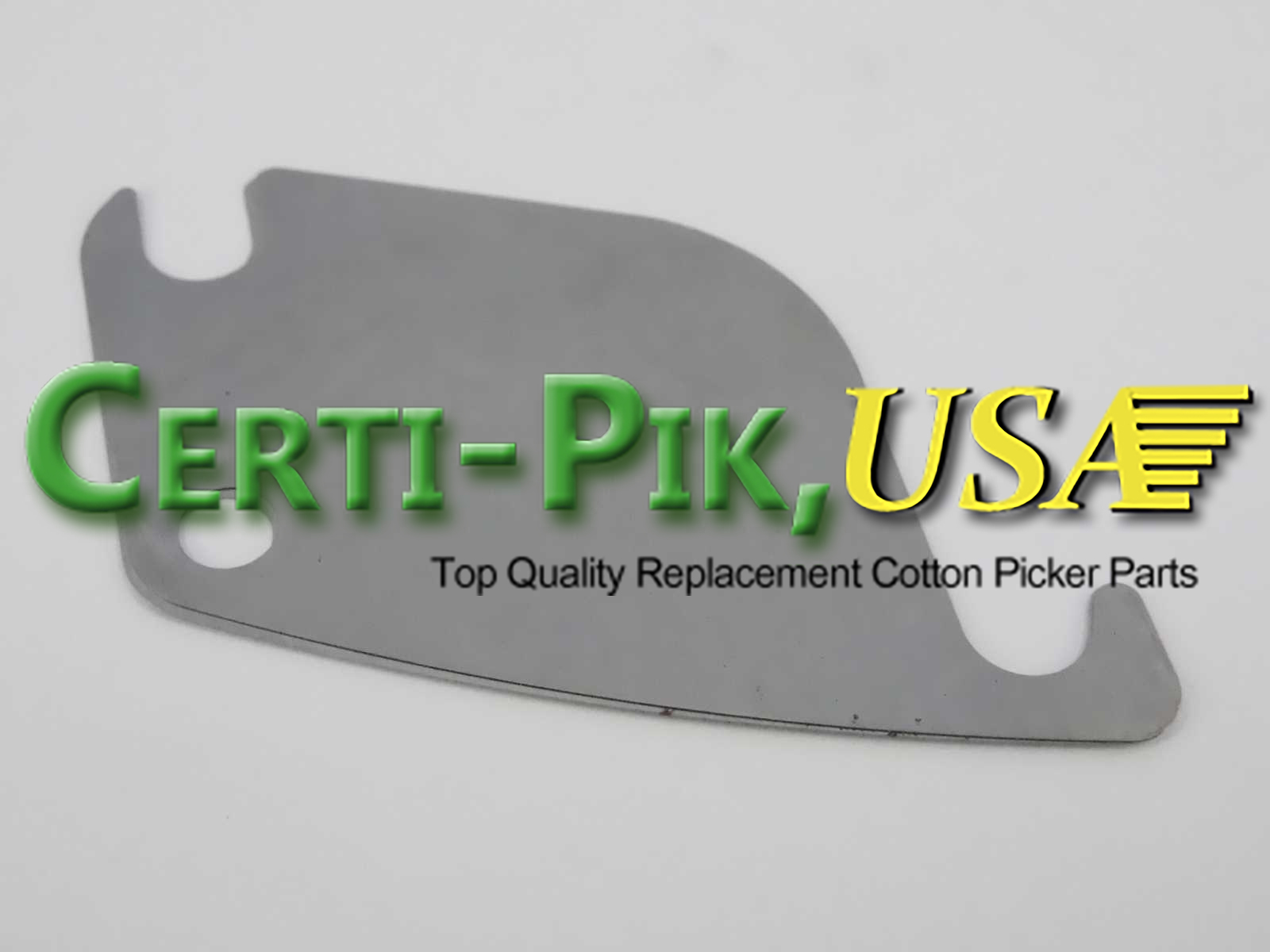 Description: SHIM – .005″ BAR STOOL SHIM

OEM Part: N190952

Section: Picking Unit System

John Deere 9930-9935, 9950-CP770 Picker Bar and Spindle Assembly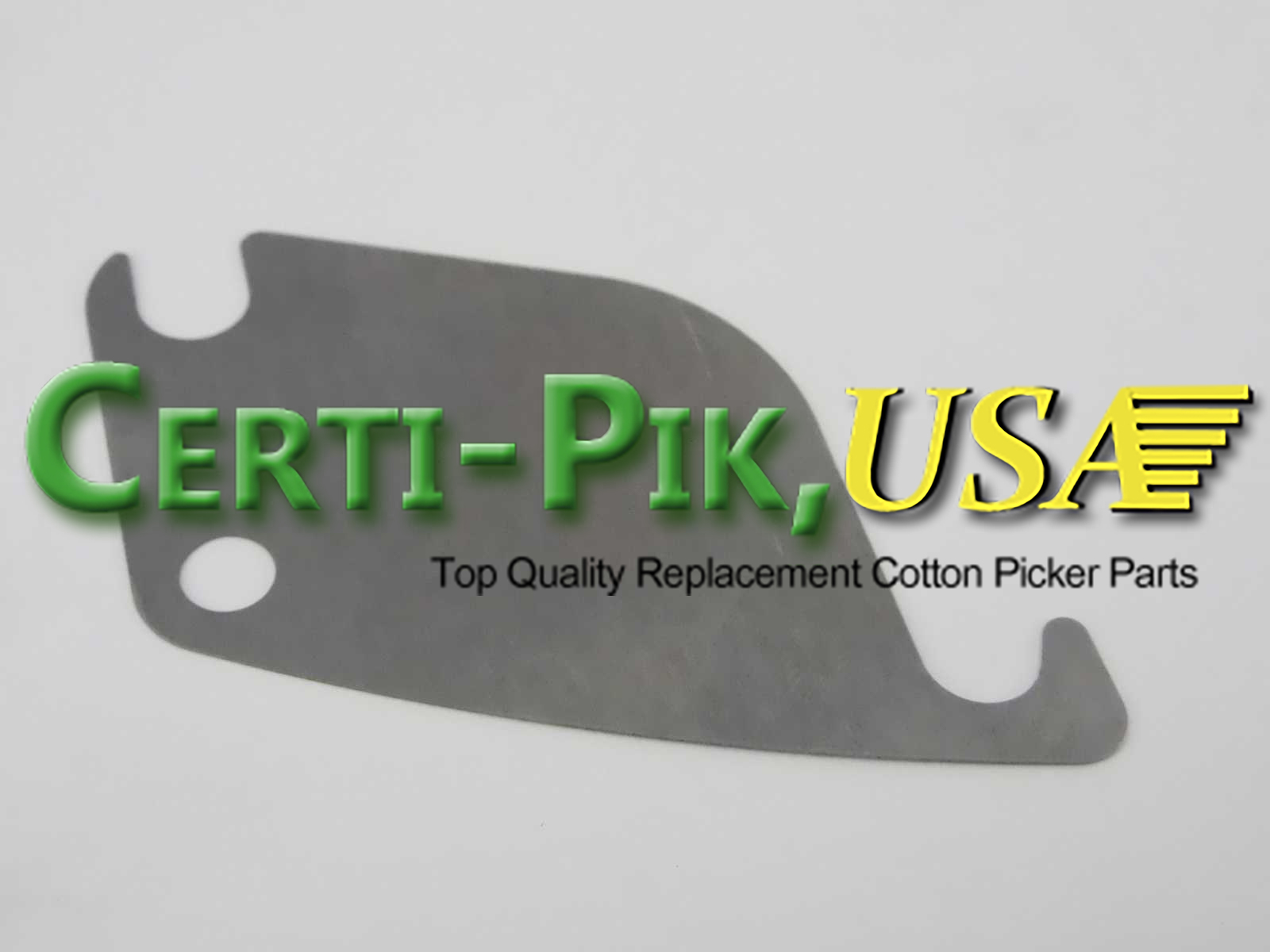 Description: SHIM – .010″ BAR STOOL SHIM

OEM Part: N190953

Section: Picking Unit System

John Deere 9930-9935, 9950-CP770 Picker Bar and Spindle Assembly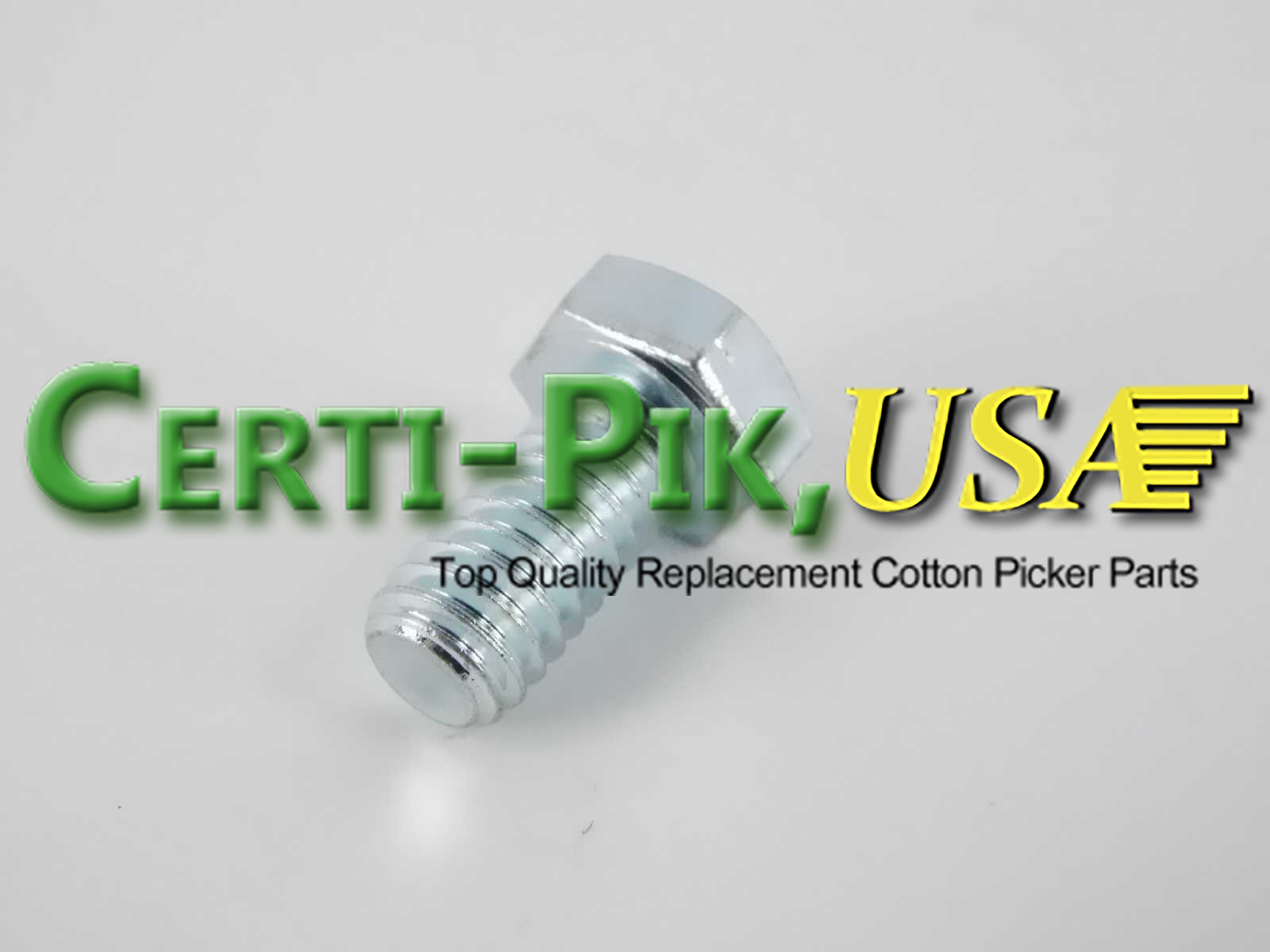 Description: BOLT – 5/16 X 5/8″ HEX HEAD GD5

OEM Part: 19H1813

Section: Picking Unit System

John Deere 9930-9935, 9950-CP770 Picker Bar and Spindle Assembly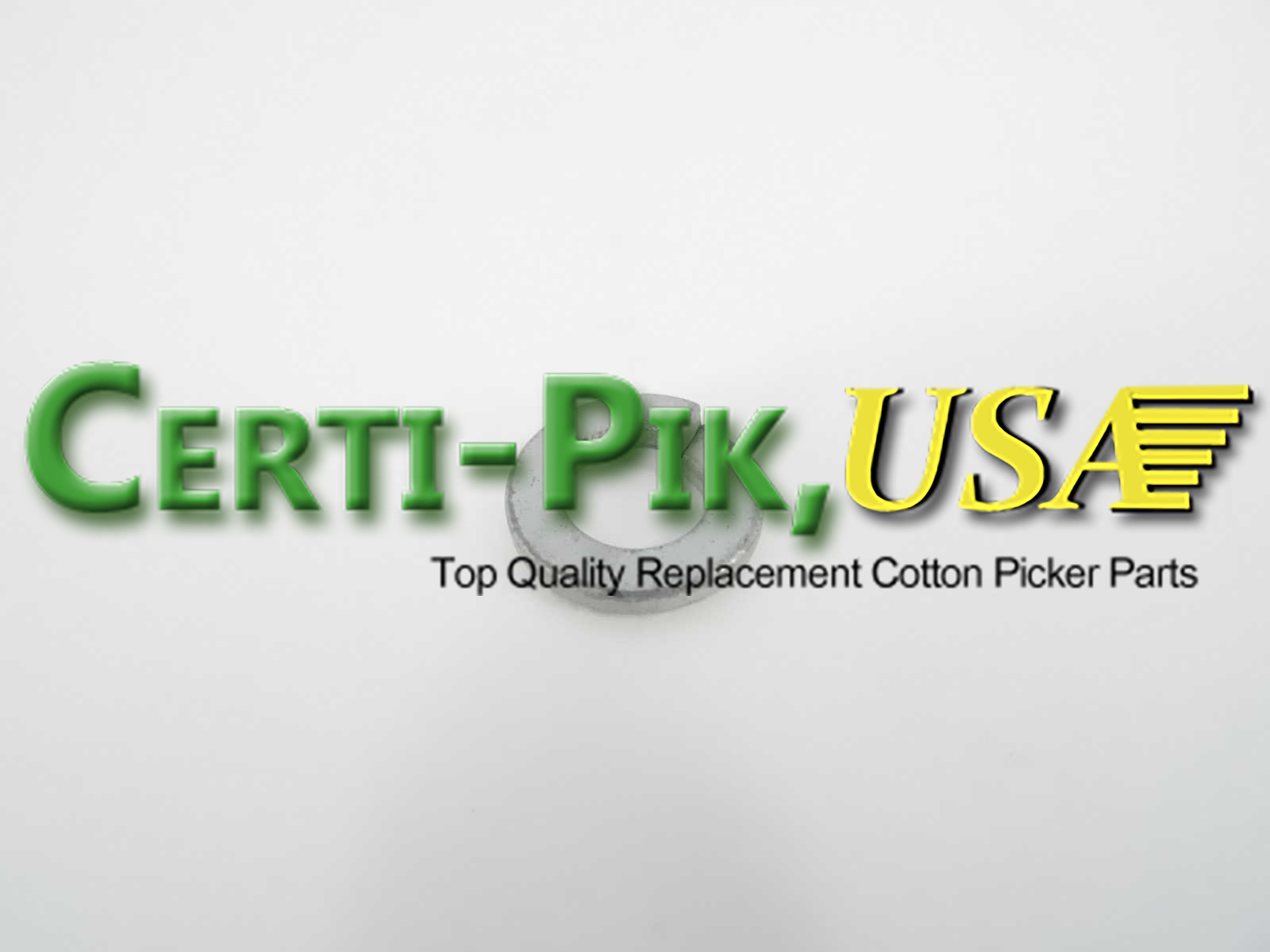 Description: WASHER – 8mm LOCK (REPLACES 5/16″)

OEM Part: 12M7065

Section: Picking Unit System

John Deere 9930-9935, 9950-CP770 Picker Bar and Spindle Assembly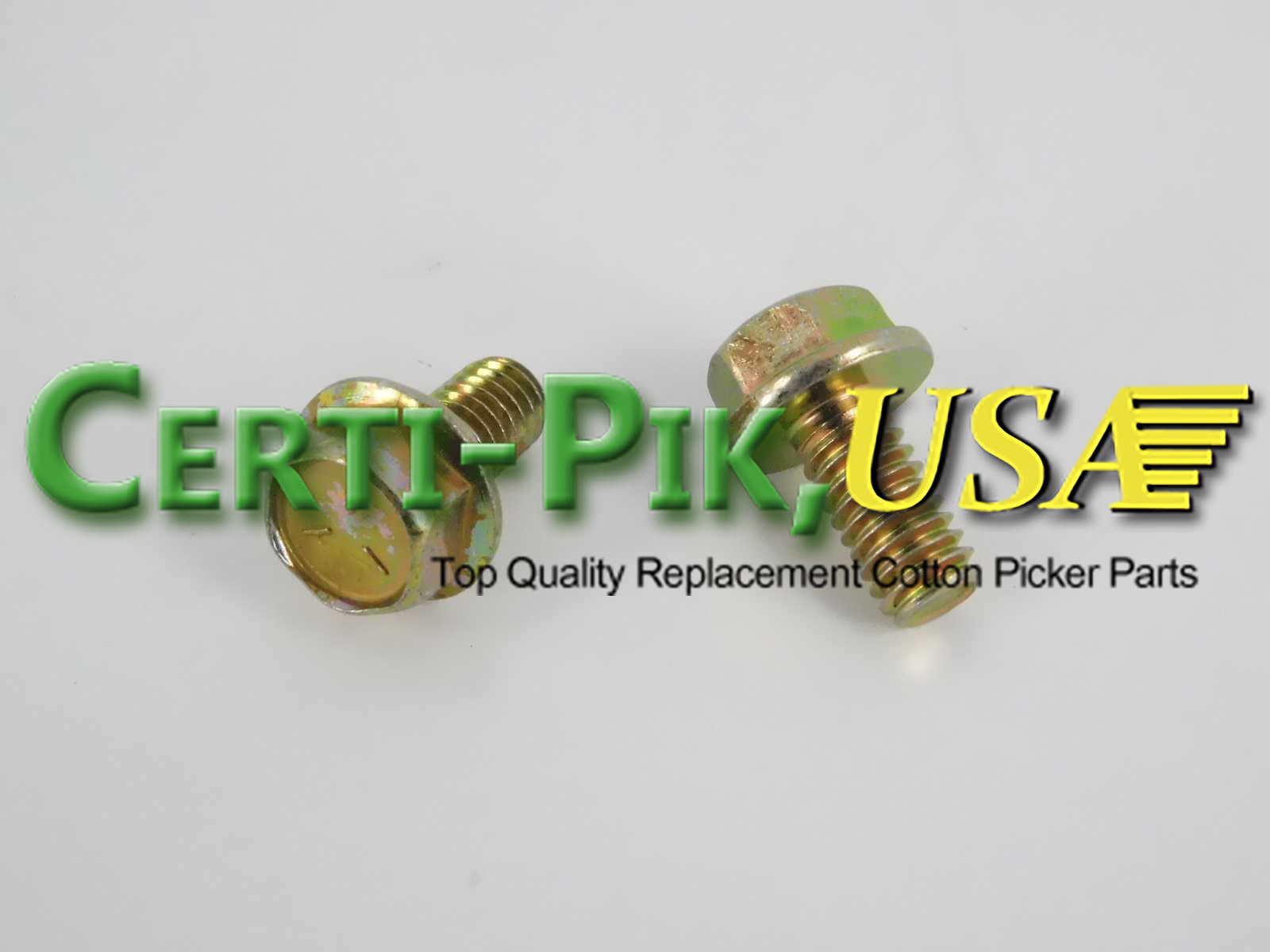 Description: BOLT – 5/16 X 5/8″ – SMOOTH HEX FLANGE GD5

OEM Part: 19H3695

Section: Picking Unit System

John Deere 9930-9935, 9950-CP770 Picker Bar and Spindle Assembly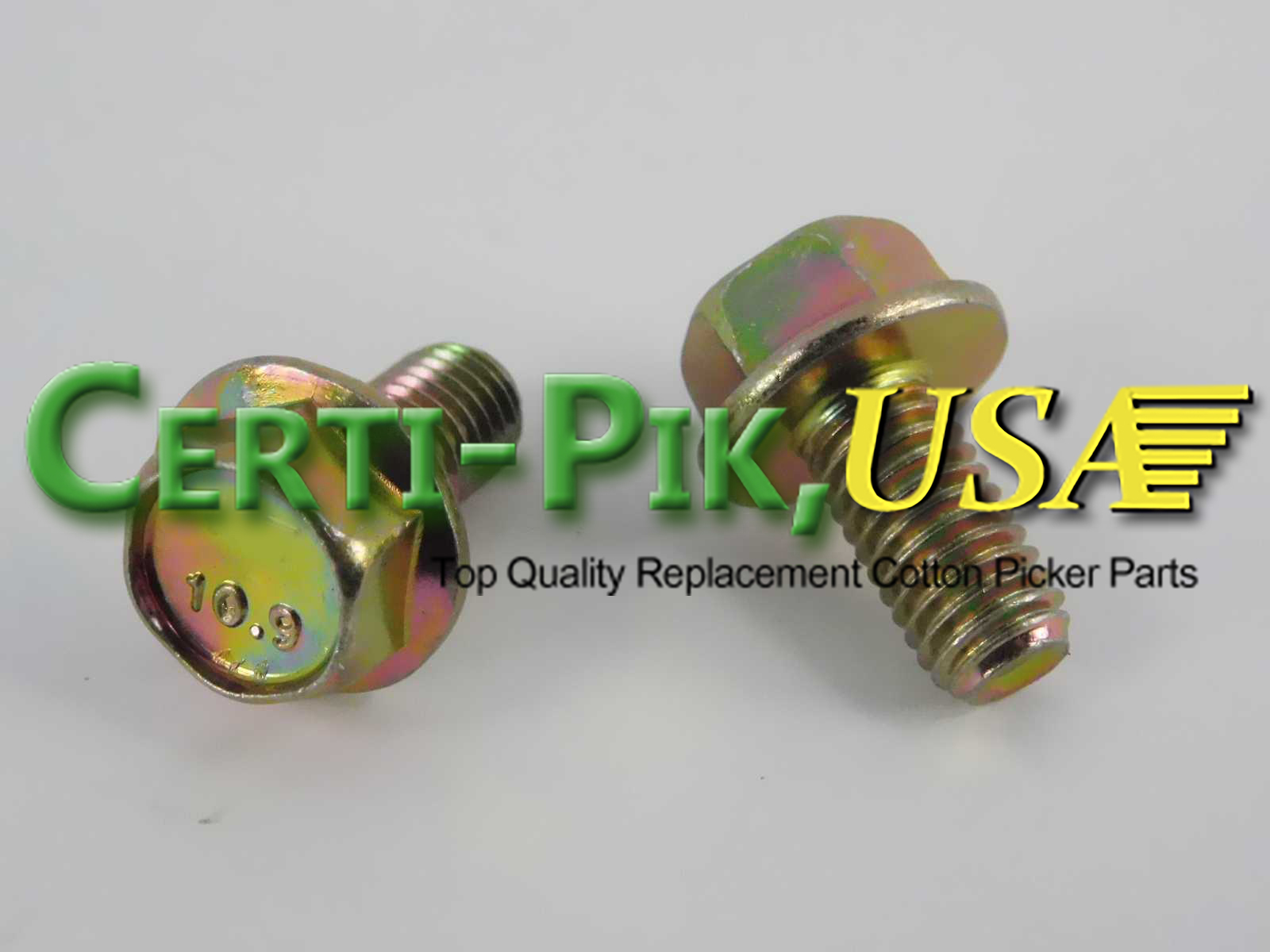 Description: BOLT – M8 X 16 – SMOOTH HEX FLANGE

OEM Part: 19M7865

Section: Picking Unit System

John Deere 9930-9935, 9950-CP770 Picker Bar and Spindle Assembly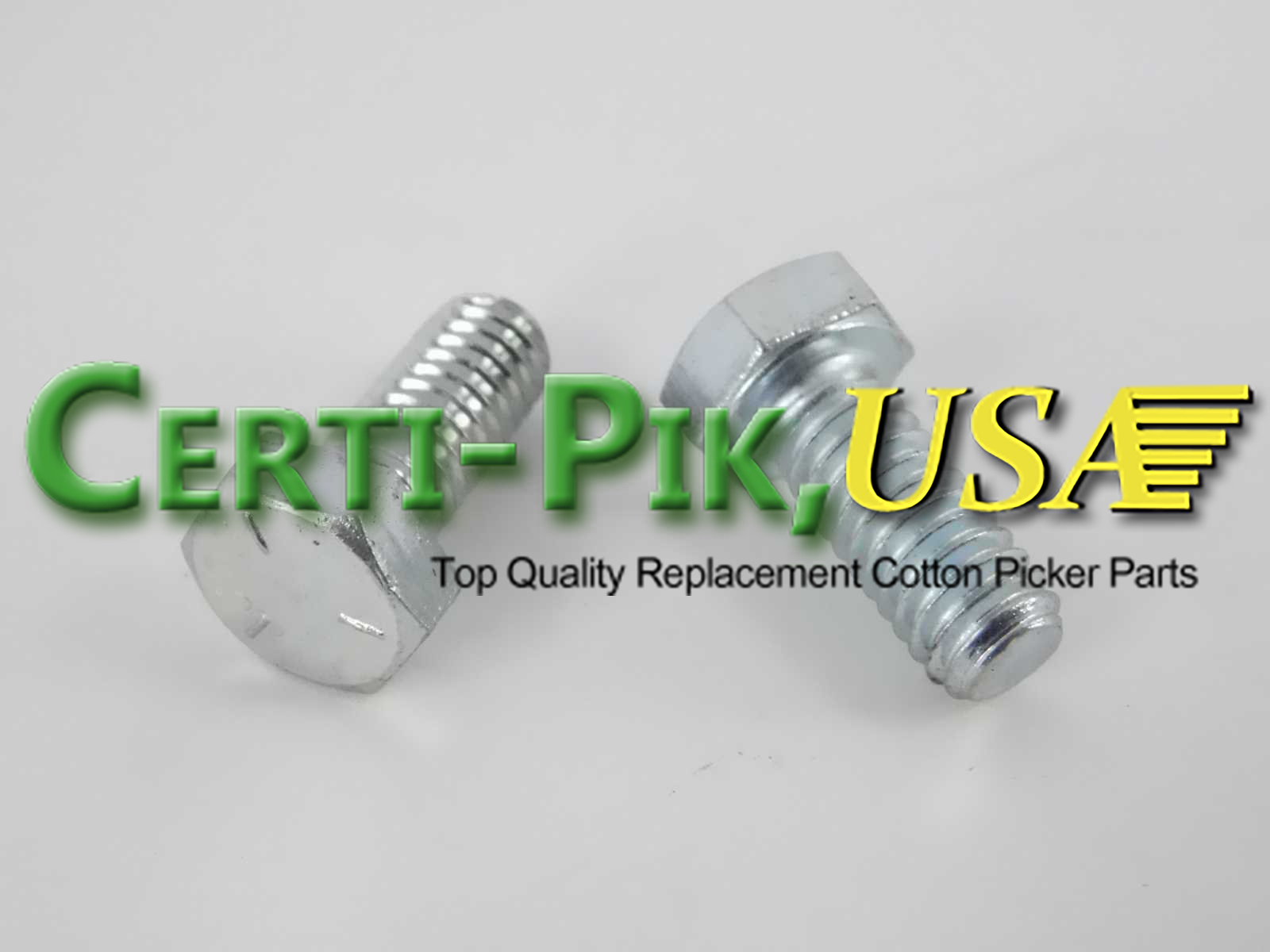 Description: BOLT – 5/16 X 3/4″ HEX HEAD (USED W/ #CPE683 DIRT SCRAPER)

OEM Part: 19H1900

Section: Picking Unit System

John Deere 9930-9935, 9950-CP770 Picker Bar and Spindle Assembly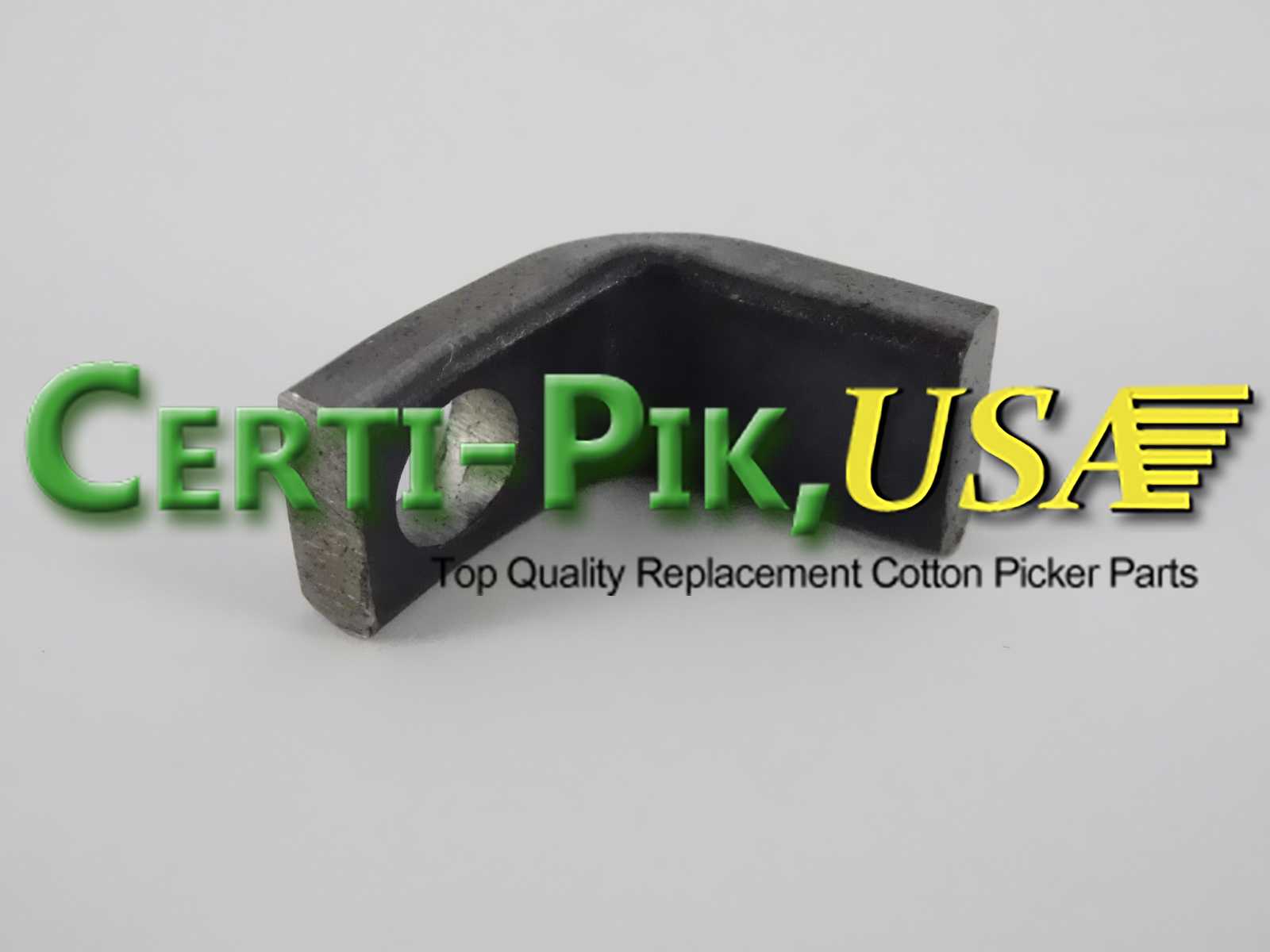 Description: DIRT SCRAPER ( CAN BE ATTACHED POINTING UP OR DOWN )

OEM Part: CPE683

Section: Picking Unit System

John Deere 9930-9935, 9950-CP770 Picker Bar and Spindle Assembly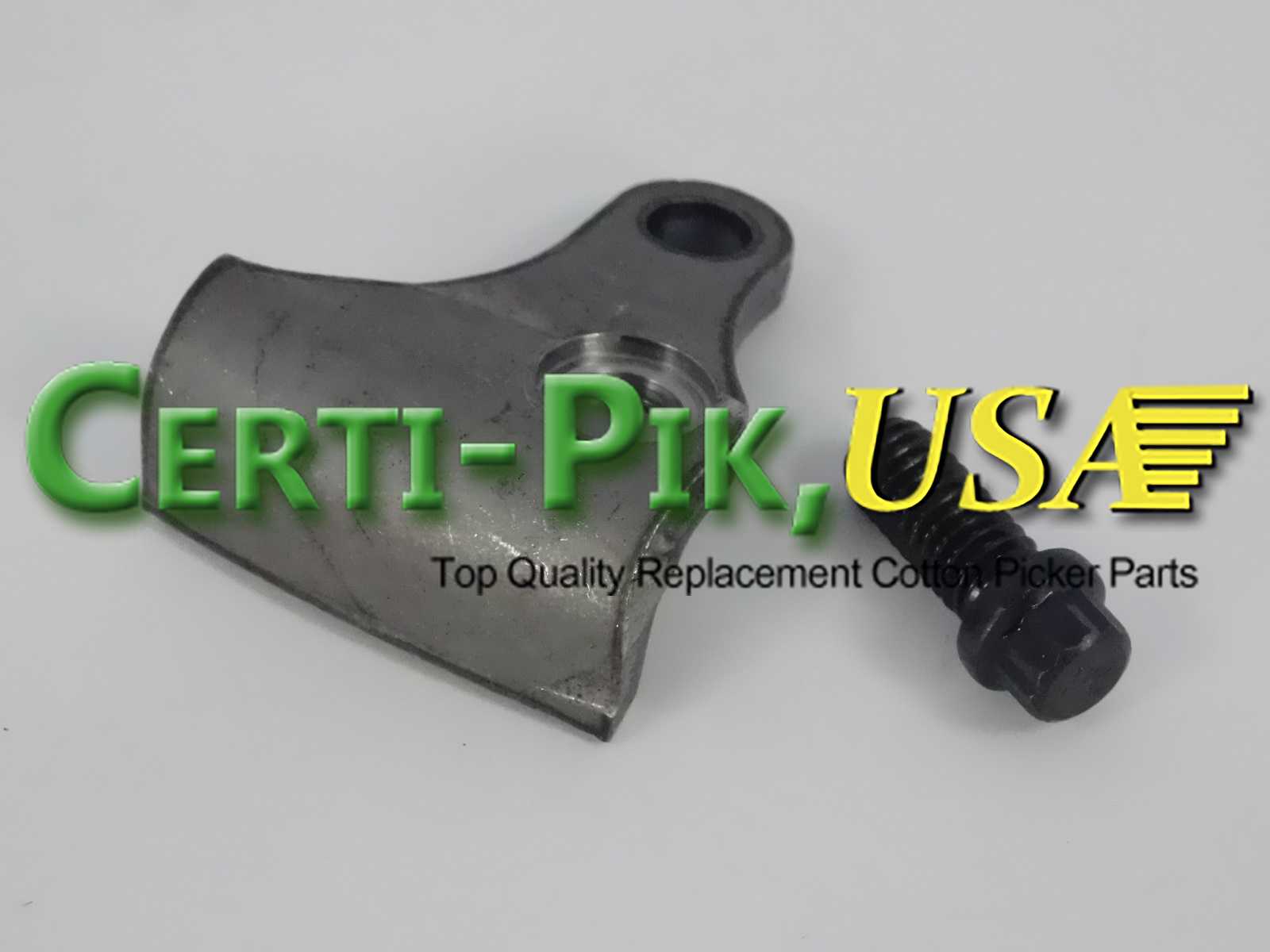 Description: DIRT SCRAPER – CCW ROTATION, IN-LINE, INCLUDES 1x ATTACHING SCREW # CPE686P (ILL.)

OEM Part: CPE684CCW

Section: Picking Unit System

John Deere 9930-9935, 9950-CP770 Picker Bar and Spindle Assembly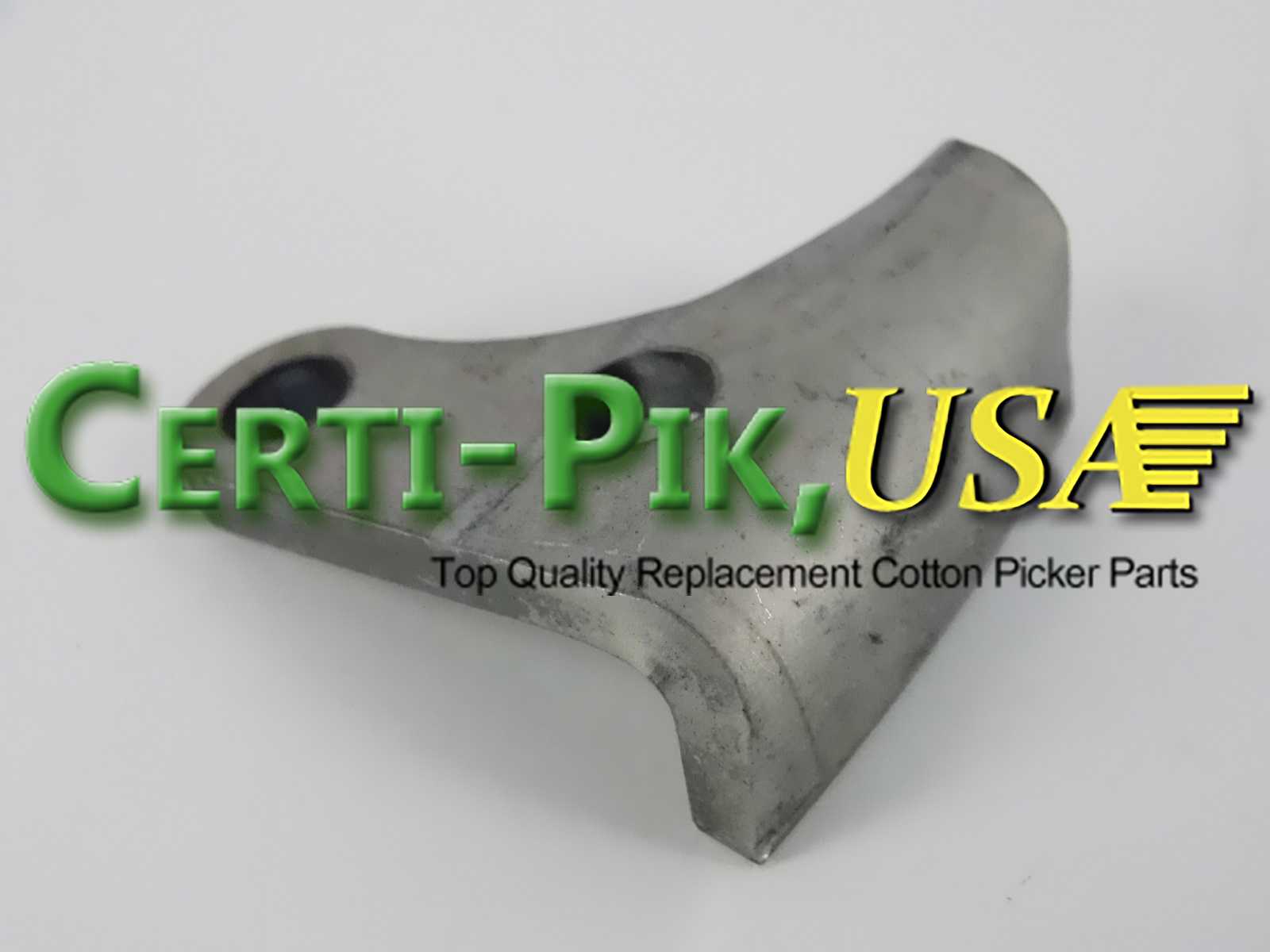 Description: DIRT SCRAPER – CW ROTATION

OEM Part: CPE685CW

Section: Picking Unit System

John Deere 9930-9935, 9950-CP770 Picker Bar and Spindle Assembly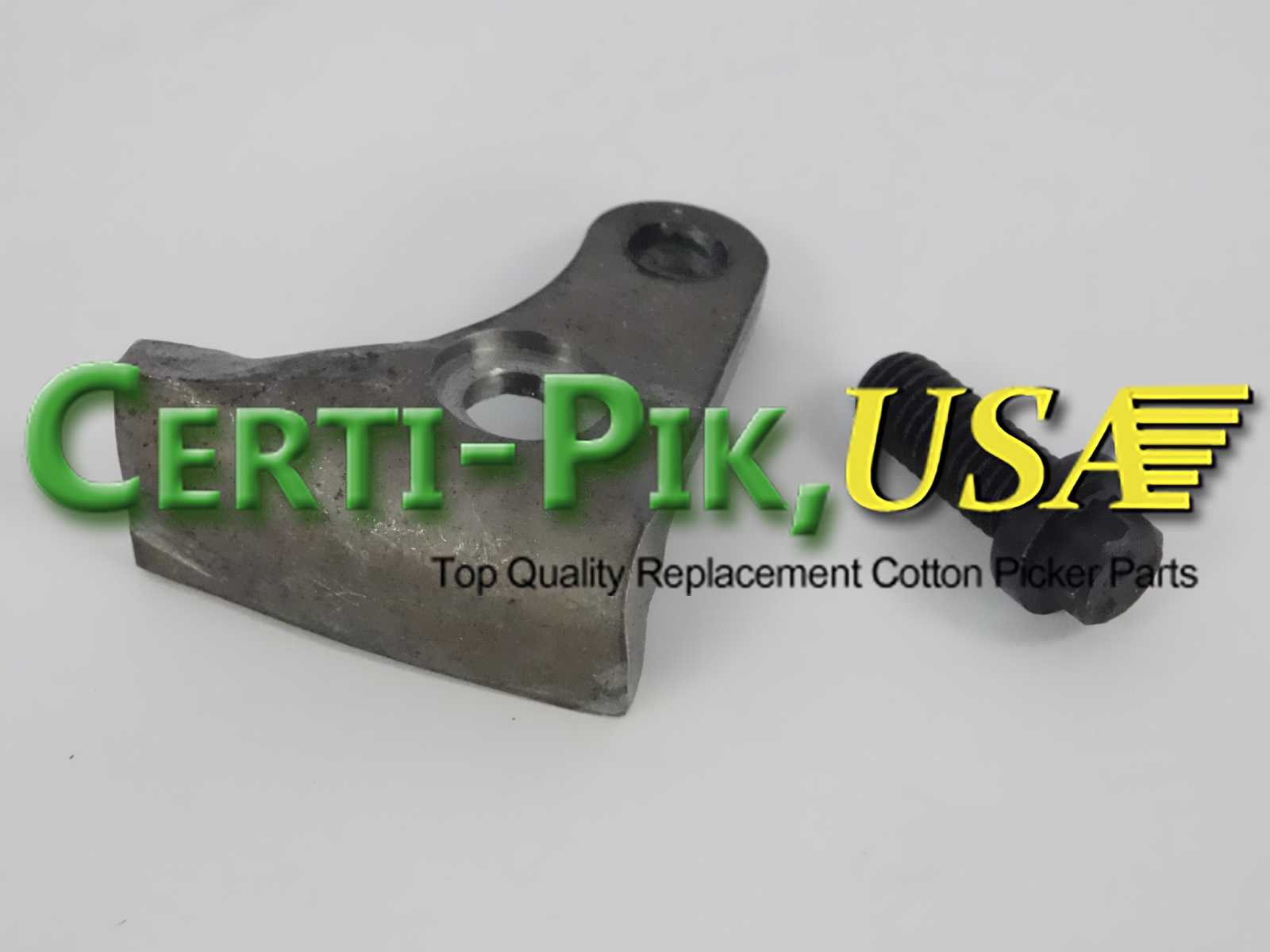 Description: PRO – DIRT SCRAPER ON BAR STOOL – CCW ROTATION – 9970-7760 – REQUIRES 1x CPE688P BOLT EACH ATTACHING HARDWARE (M8 X 20)

OEM Part: CPE687CCW

Section: Picking Unit System

John Deere 9930-9935, 9950-CP770 Picker Bar and Spindle Assembly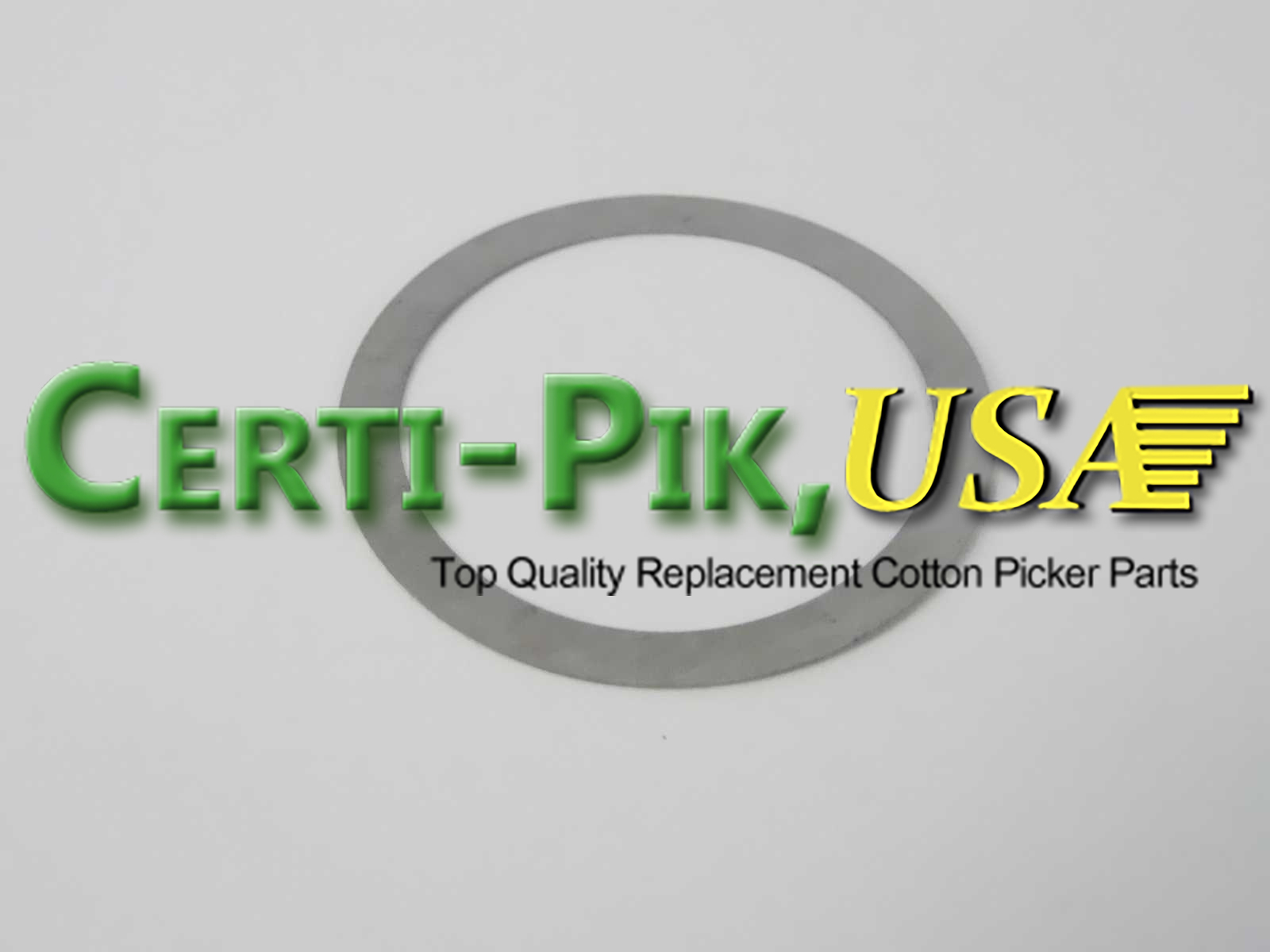 Description: SHIM – .005″ SPINDLE NUT SHIM

OEM Part: L2889N

Section: Picking Unit System

John Deere 9930-9935, 9950-CP770 Picker Bar and Spindle Assembly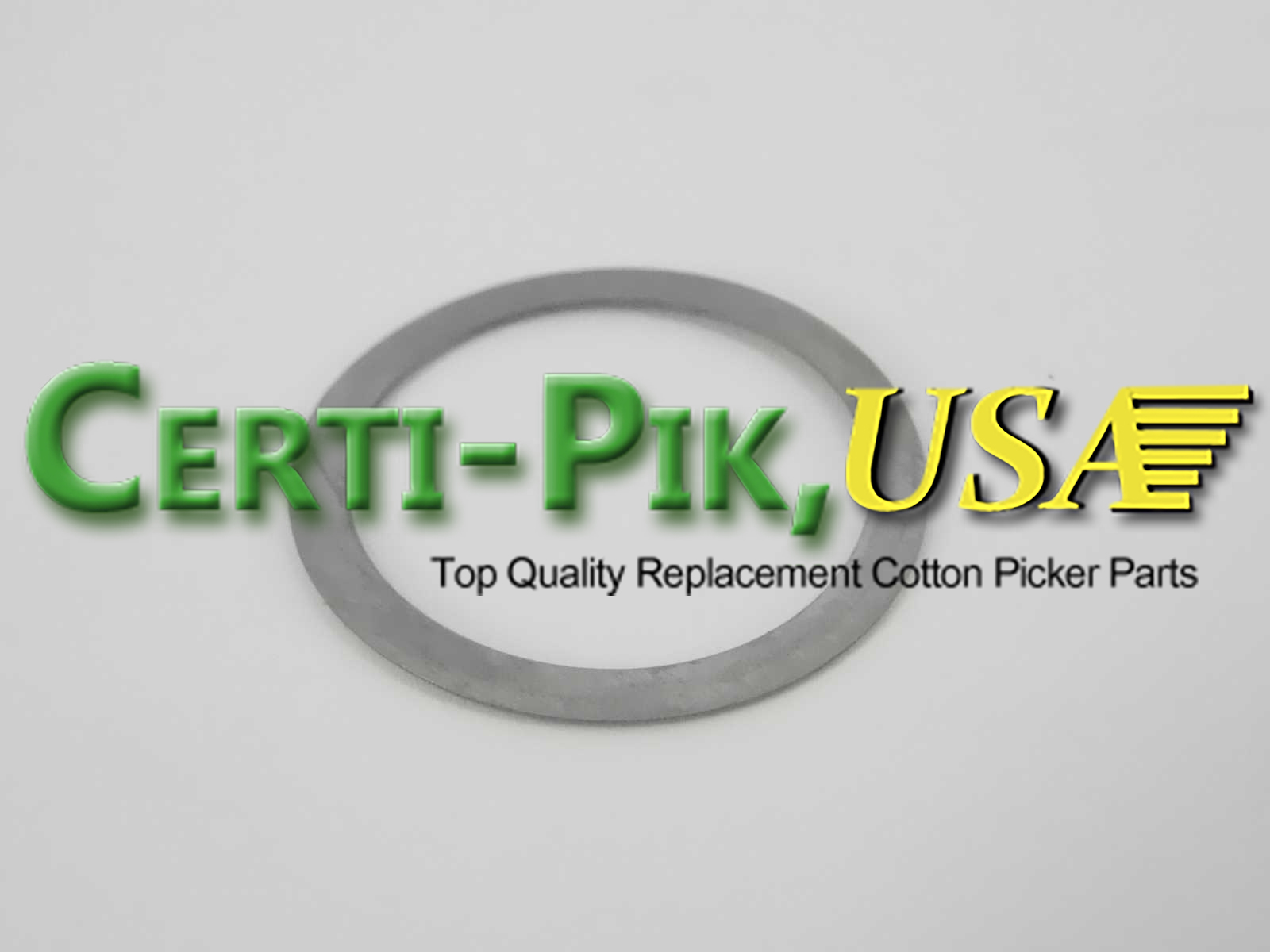 Description: SHIM – .010″ SPINDLE NUT – (REPLACES CASE/IH #674980R2)

OEM Part: N110223

Section: Picking Unit System

John Deere 9930-9935, 9950-CP770 Picker Bar and Spindle Assembly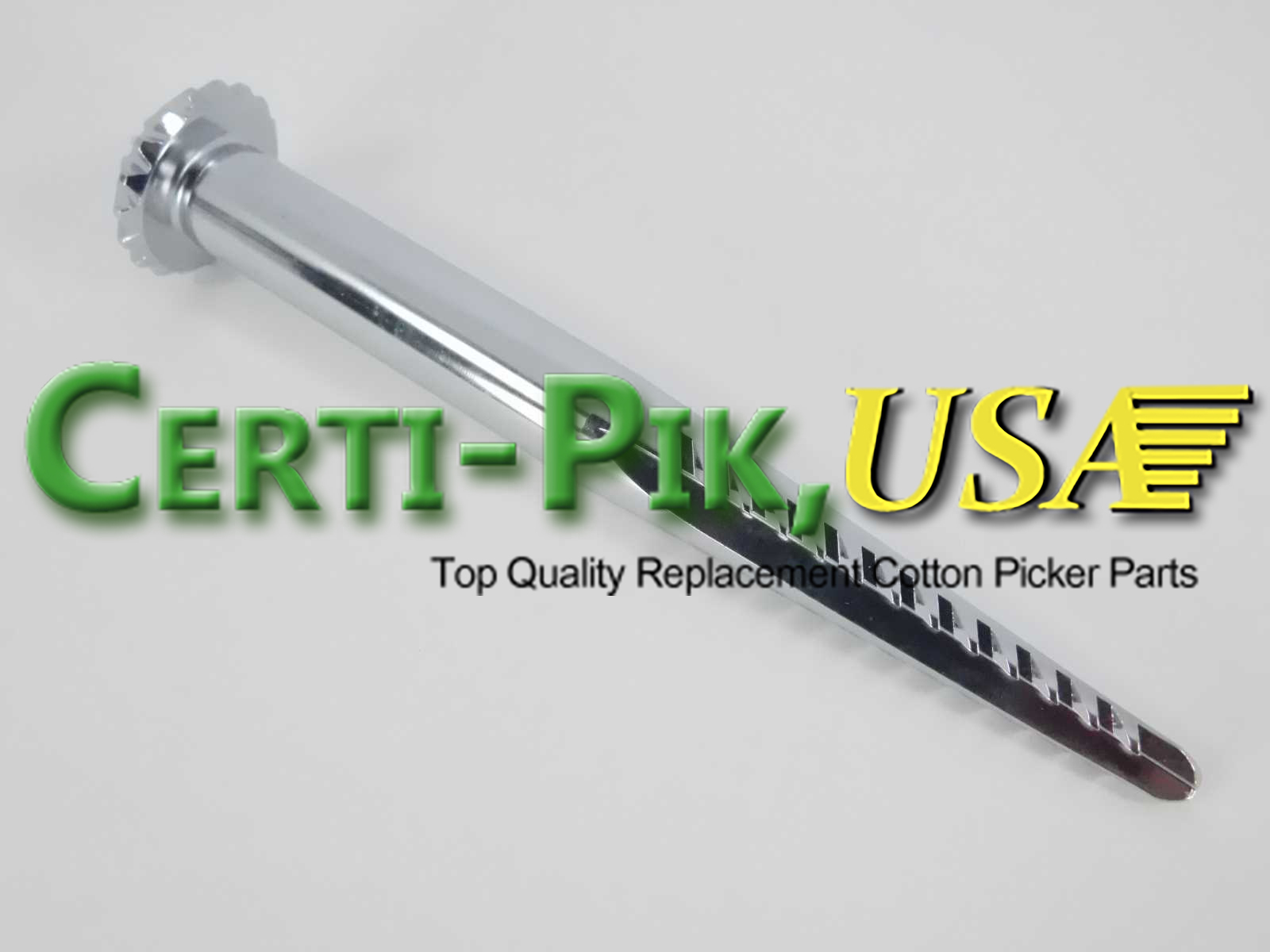 Description: SPINDLE – PRO-XL PICKER SPINDLE RIGHT HAND

OEM Part: KK28390

Section: Picking Unit System

John Deere 9930-9935, 9950-CP770 Picker Bar and Spindle Assembly – Replaces #N277078 & N190332R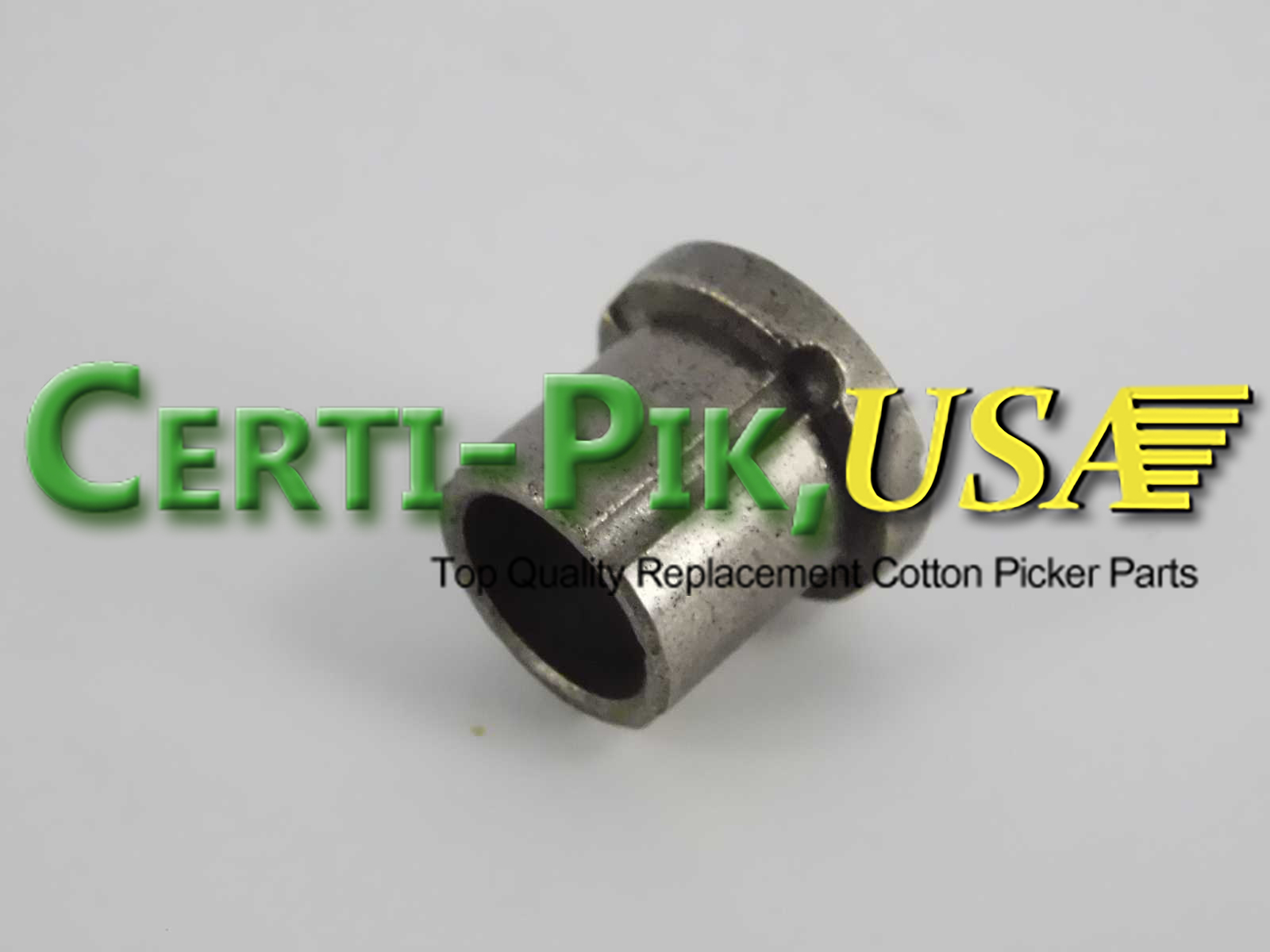 Description: BUSHING – SPIN. BUSH. FLANGED

OEM Part: N113307

Section: Picking Unit System

John Deere 9930-9935, 9950-CP770 Picker Bar and Spindle Assembly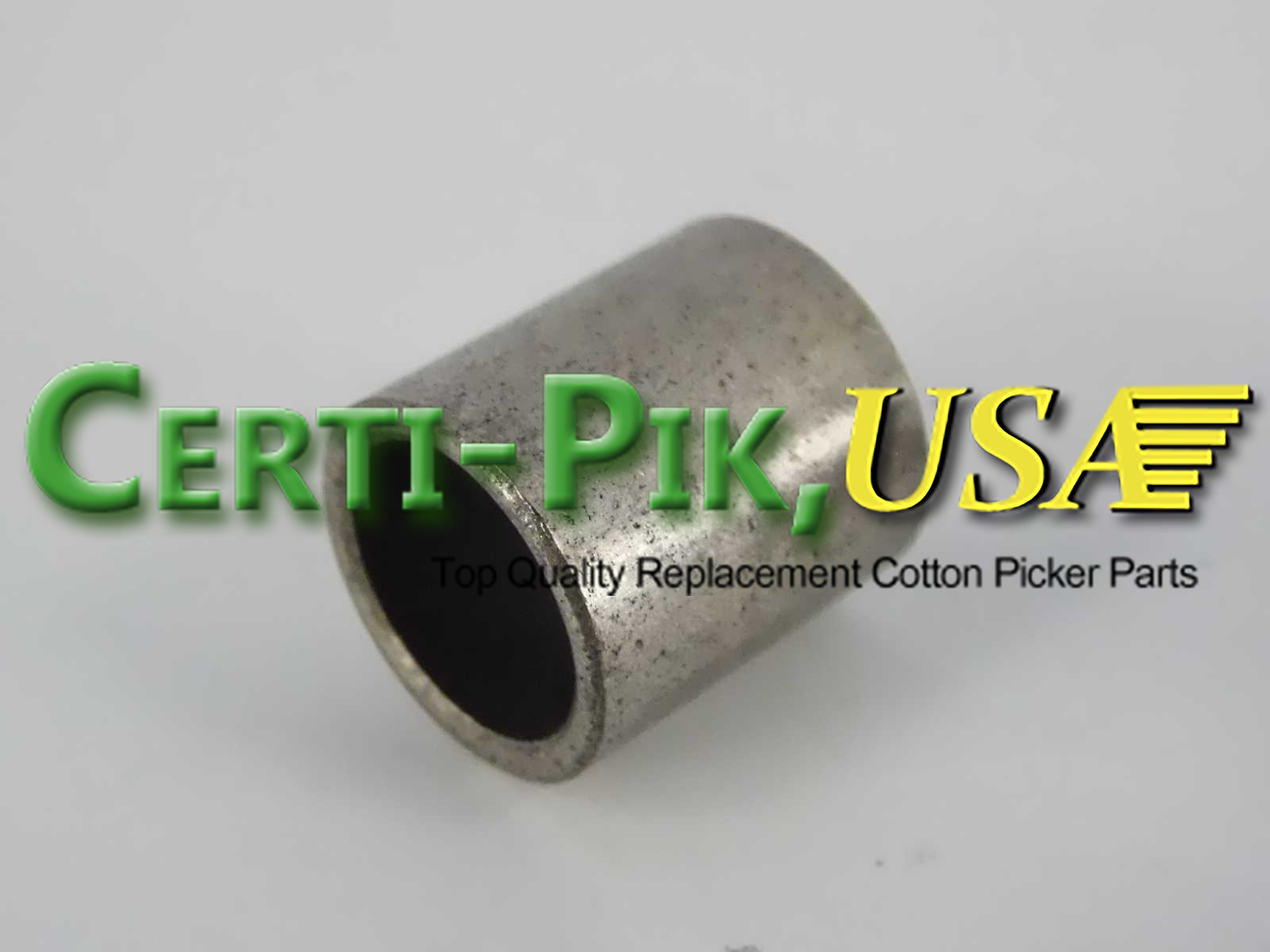 Description: BUSHING – SPIN. BUSH. STRAIGHT

OEM Part: N112394

Section: Picking Unit System

John Deere 9930-9935, 9950-CP770 Picker Bar and Spindle Assembly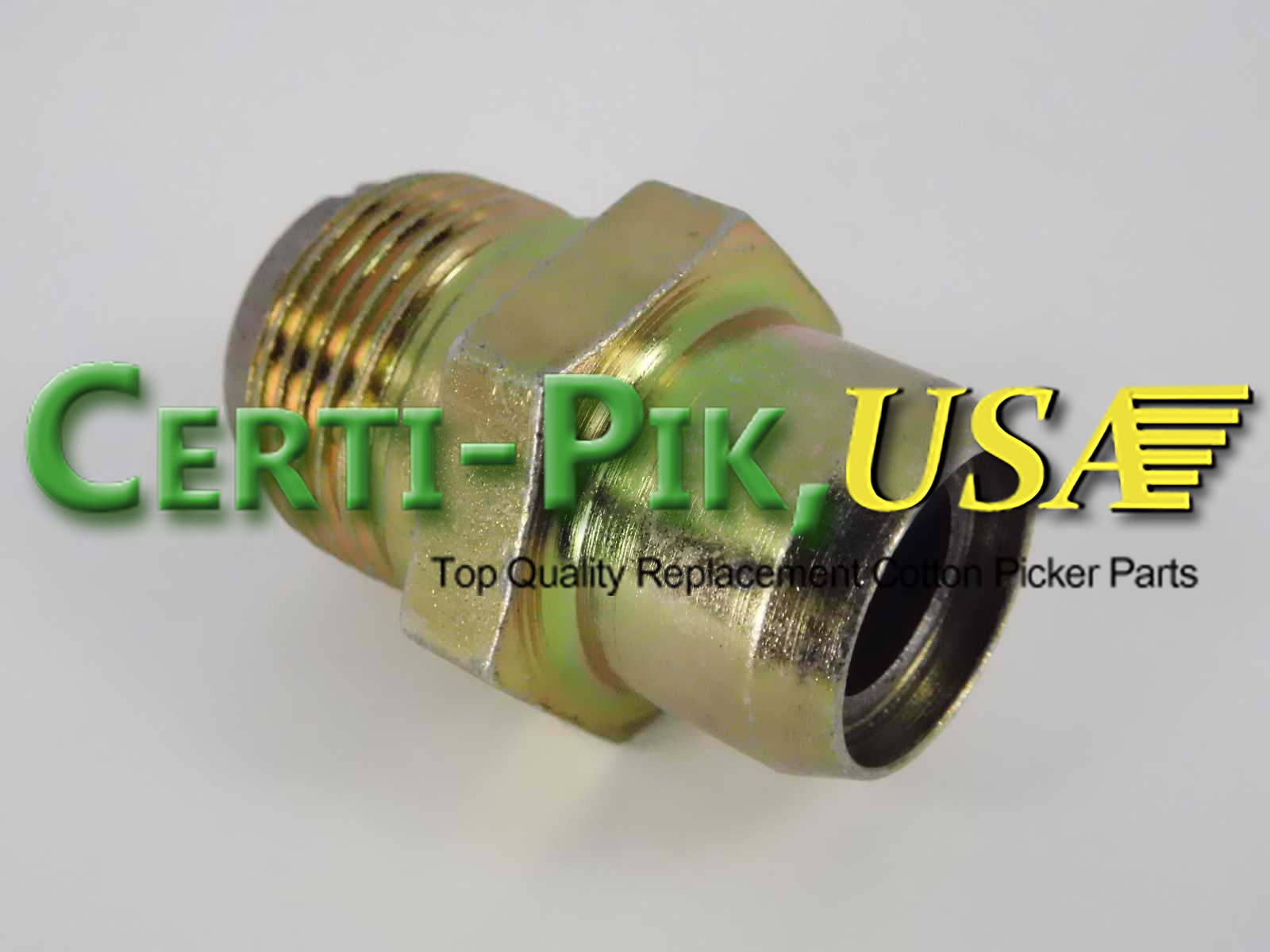 Description: ASSEMBLY – R.H. SPINDLE NUT WITH PRESSED BUSHINGS

OEM Part: AN111948

Section: Picking Unit System

John Deere 9930-9935, 9950-CP770 Picker Bar and Spindle Assembly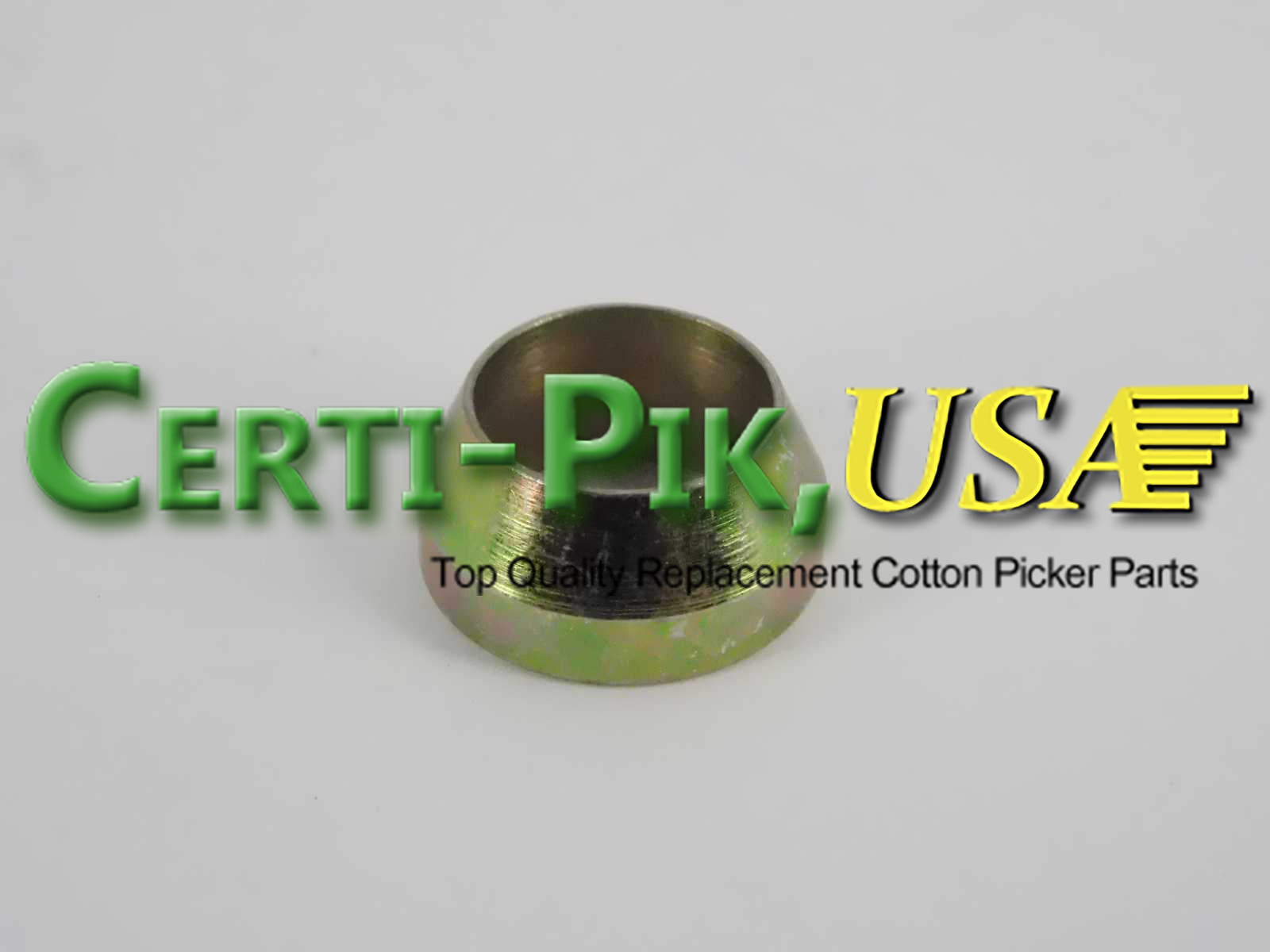 Description: DUST CAP – SPINDLE (9900-CP770)

OEM Part: N279986

Section: Picking Unit System

John Deere 9930-9935, 9950-CP770 Picker Bar and Spindle Assembly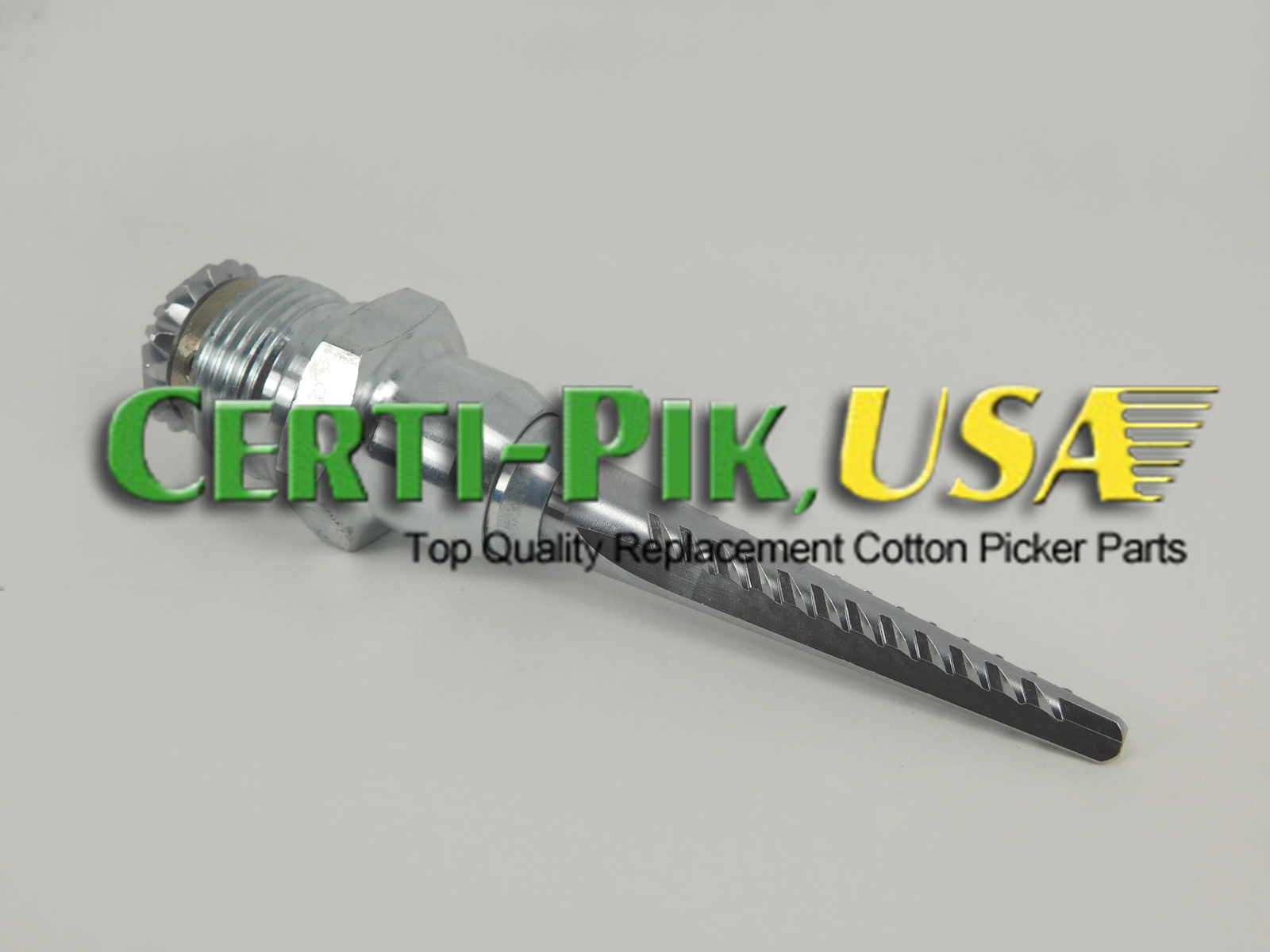 Description: JD – PRO R.H. SPINDLE ASSEMBLY – Replaces #AN274216 & AN195082

OEM Part: AKK18840

Section: Picking Unit Cabinet

John Deere 9930-9935, 9950-CP770 Picker Bar and Spindle Assembly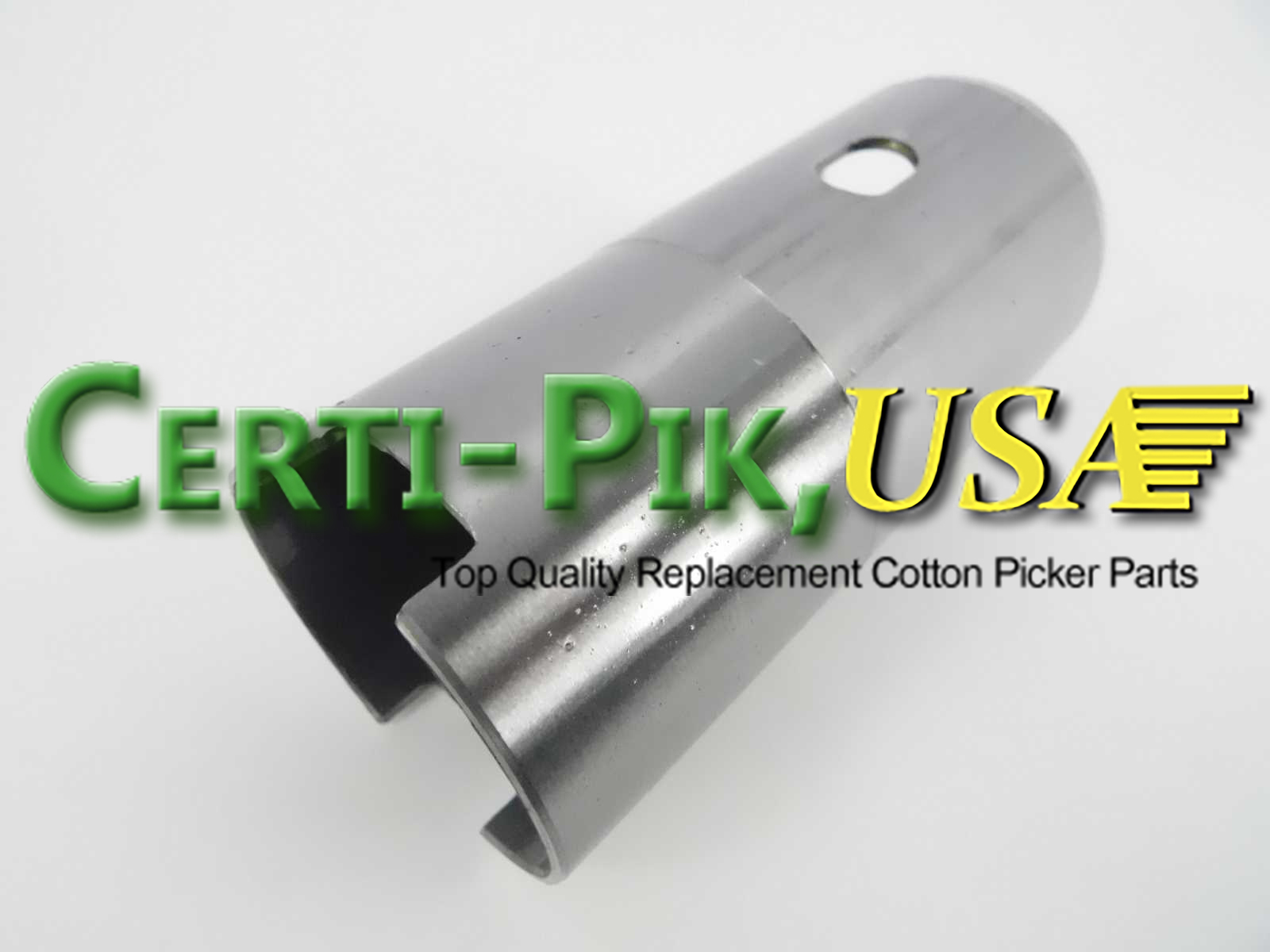 Description: SLEEVE – FULL LENGTH SERVICE SLEEVE, REPLACES DEERE N195657 & N279372

OEM Part: N276373

Section: Picking Unit System

John Deere 9930-9935, 9950-CP770 Picker Bar and Spindle Assembly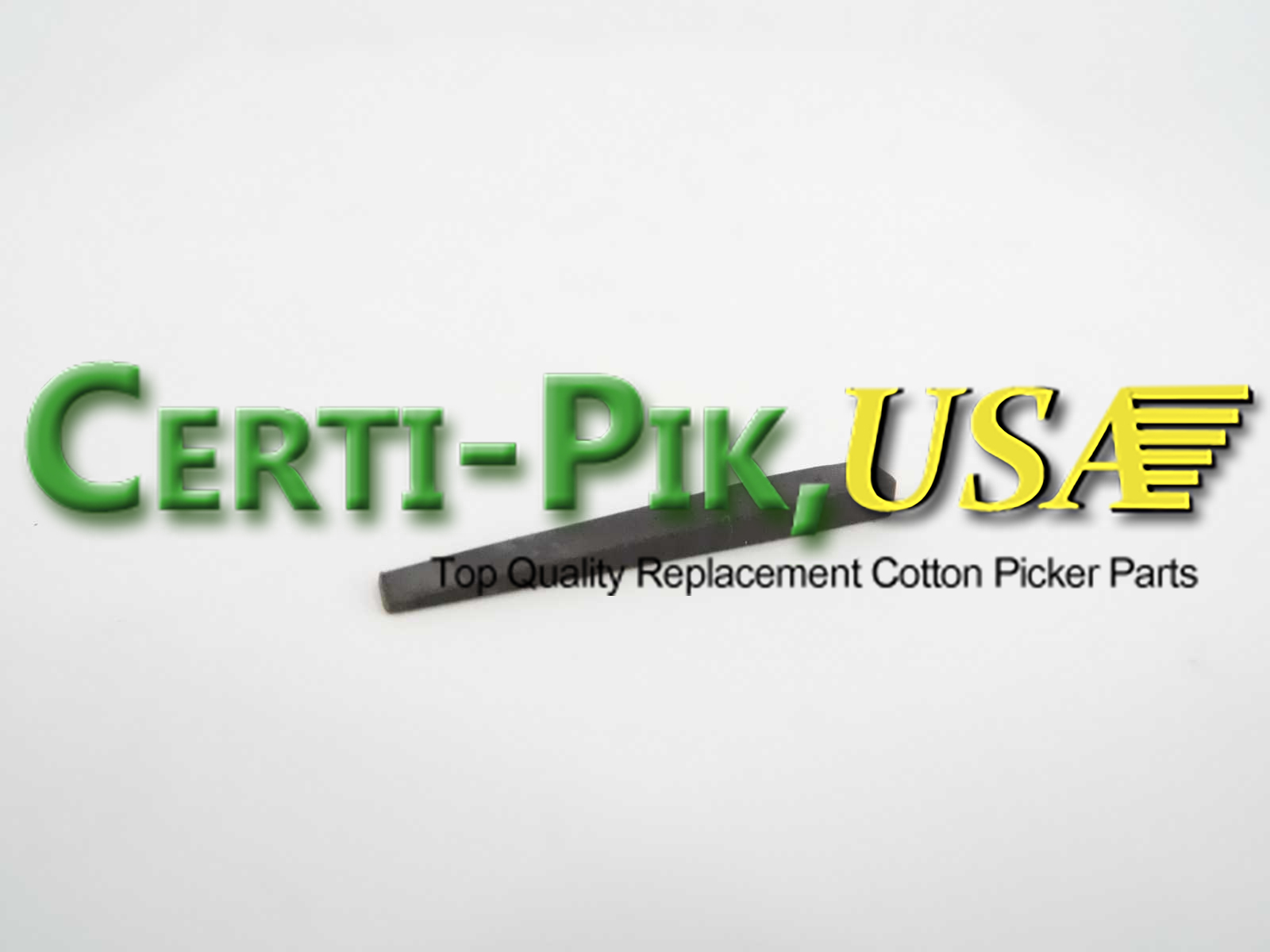 Description: KEY – TAPERED SERVICE

OEM Part: N195970

Section: Picking Unit System

John Deere 9930-9935, 9950-CP770 Picker Bar and Spindle Assembly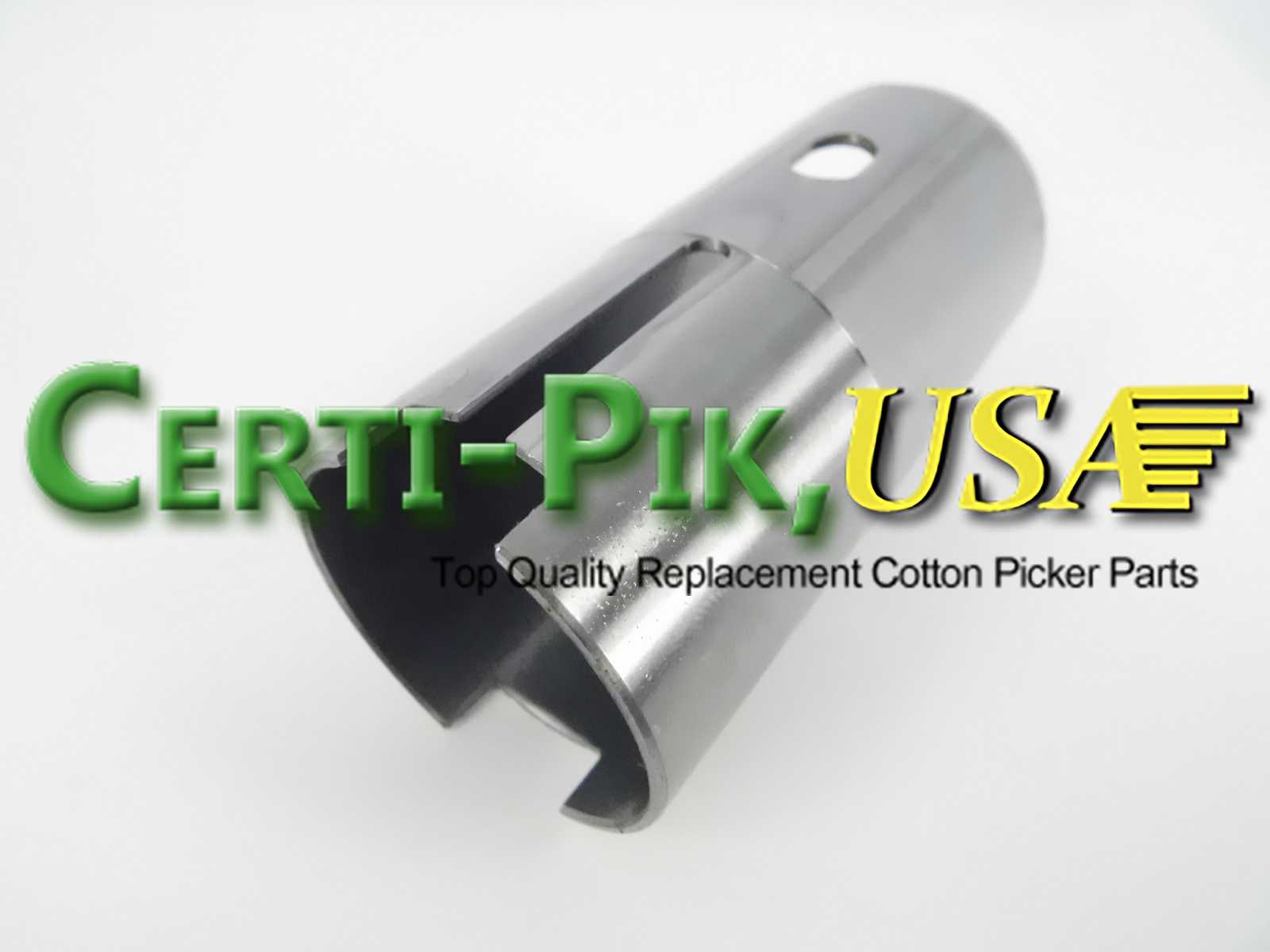 Description: SLEEVE – KEYED SERVICE SLEEVE – CONV. & IN-LINE (NOT PRO)

OEM Part: 95657K

Section: Picking Unit System

John Deere 9930-9935, 9950-CP770 Picker Bar and Spindle Assembly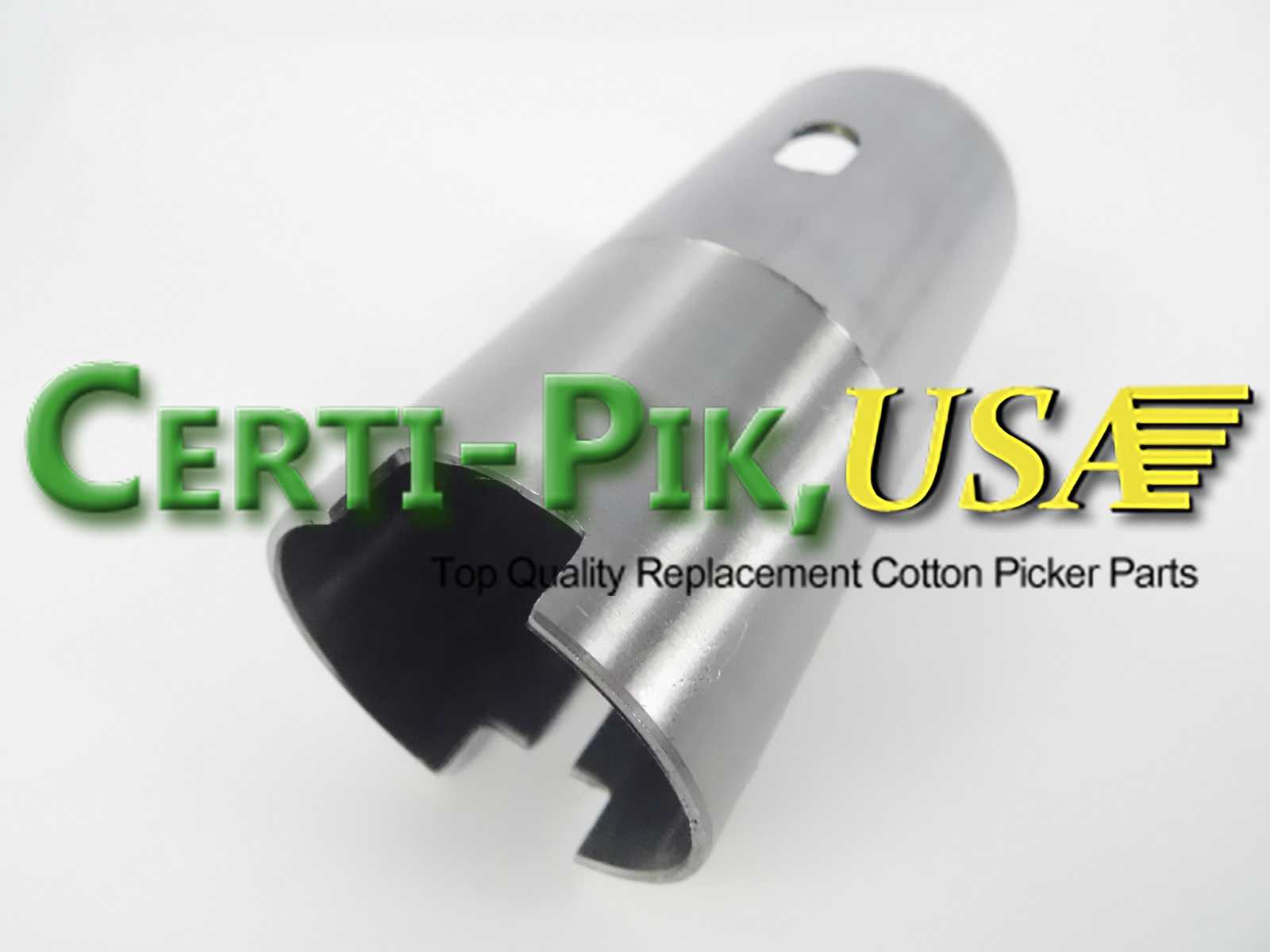 Description: SLEEVE – KEYED SERVICE SLEEVE – PRO ONLY

OEM Part: 76373K

Section: Picking Unit System

John Deere 9930-9935, 9950-CP770 Picker Bar and Spindle Assembly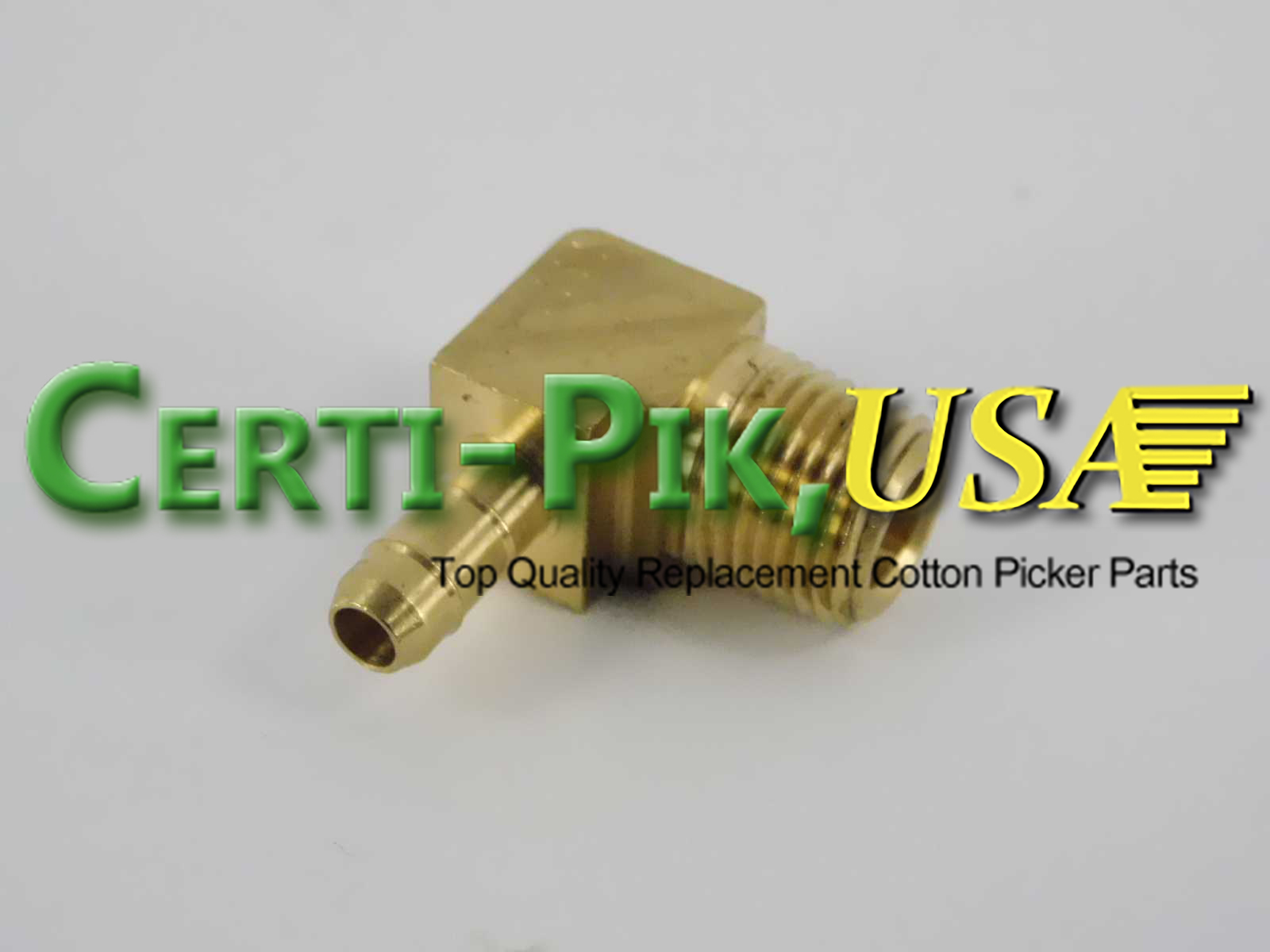 Description: UNION FITTING – 90 DEG LUBE LINE ELBOW

OEM Part: N115724

Section: Picking Unit System

John Deere 9930-9935, 9950-CP770 Picker Bar and Spindle Assembly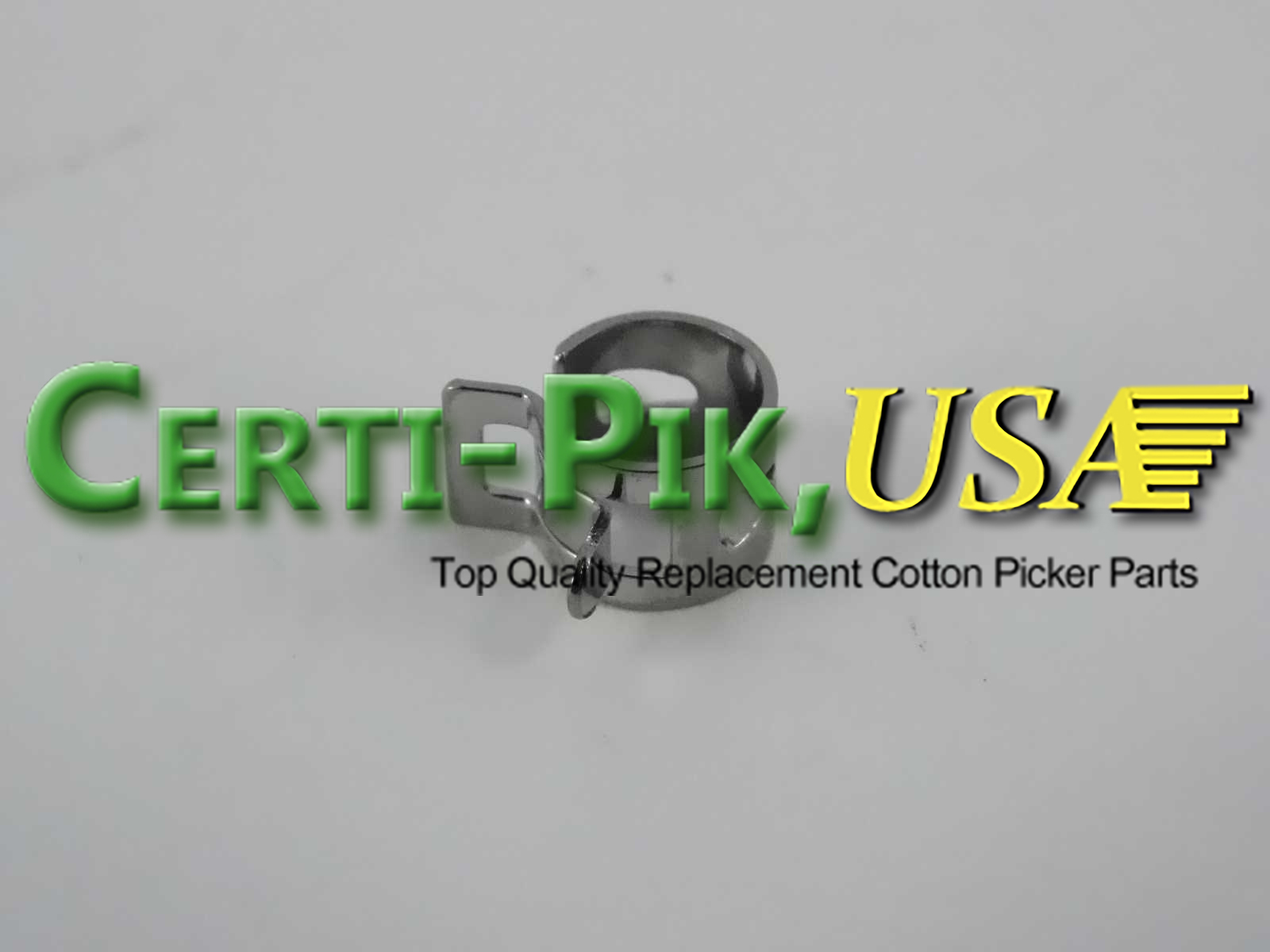 Description: HOSE CLAMP – (HOSE OD .280)

OEM Part: N117044

Section: Picking Unit System

John Deere 9930-9935, 9950-CP770 Picker Bar and Spindle Assembly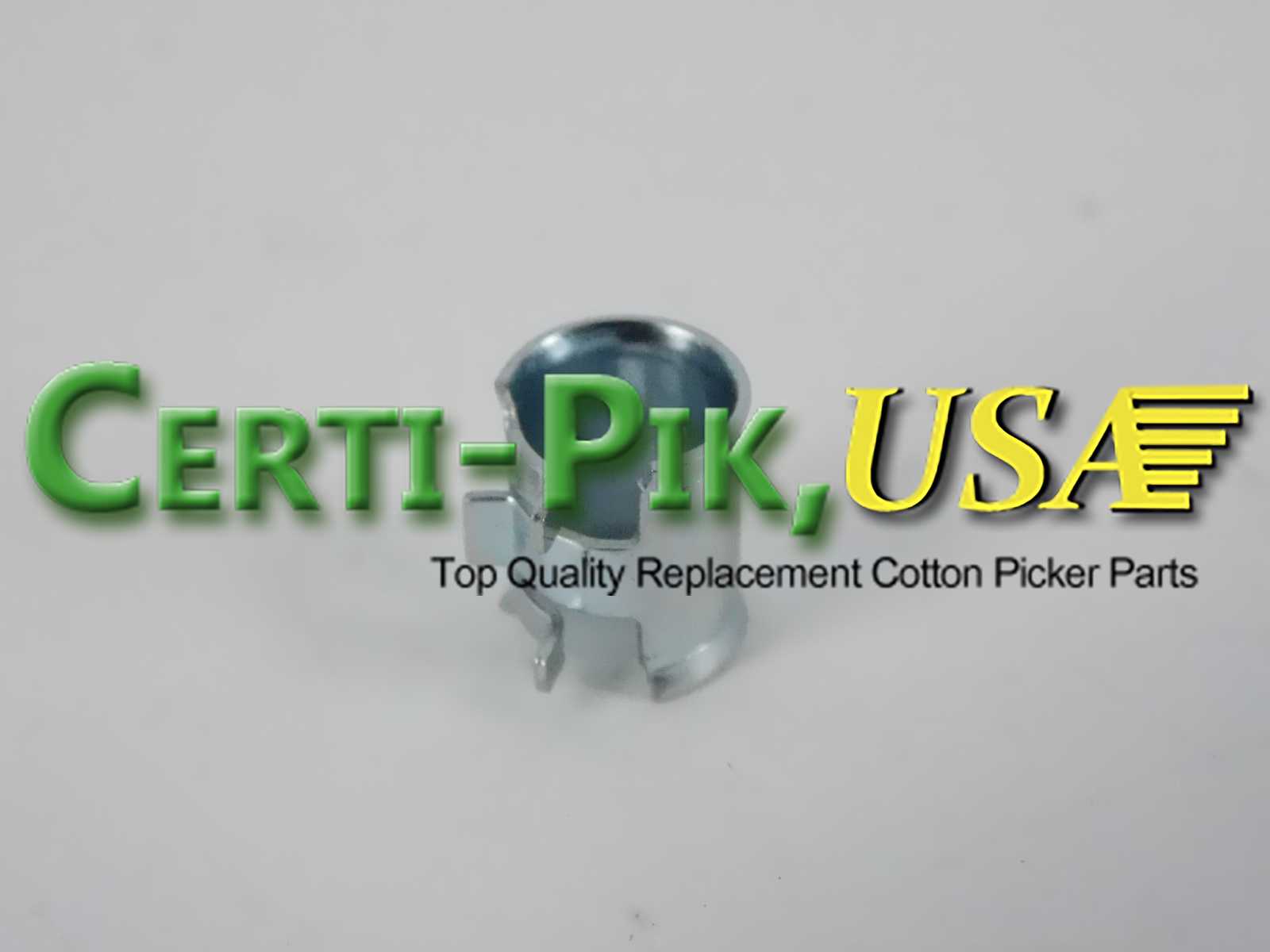 Description: HOSE CLAMP – 3/8″ LONG FLARED ENDS (HOSE OD .280)

OEM Part: 17044FP

Section: Picking Unit System

John Deere 9930-9935, 9950-CP770 Picker Bar and Spindle Assembly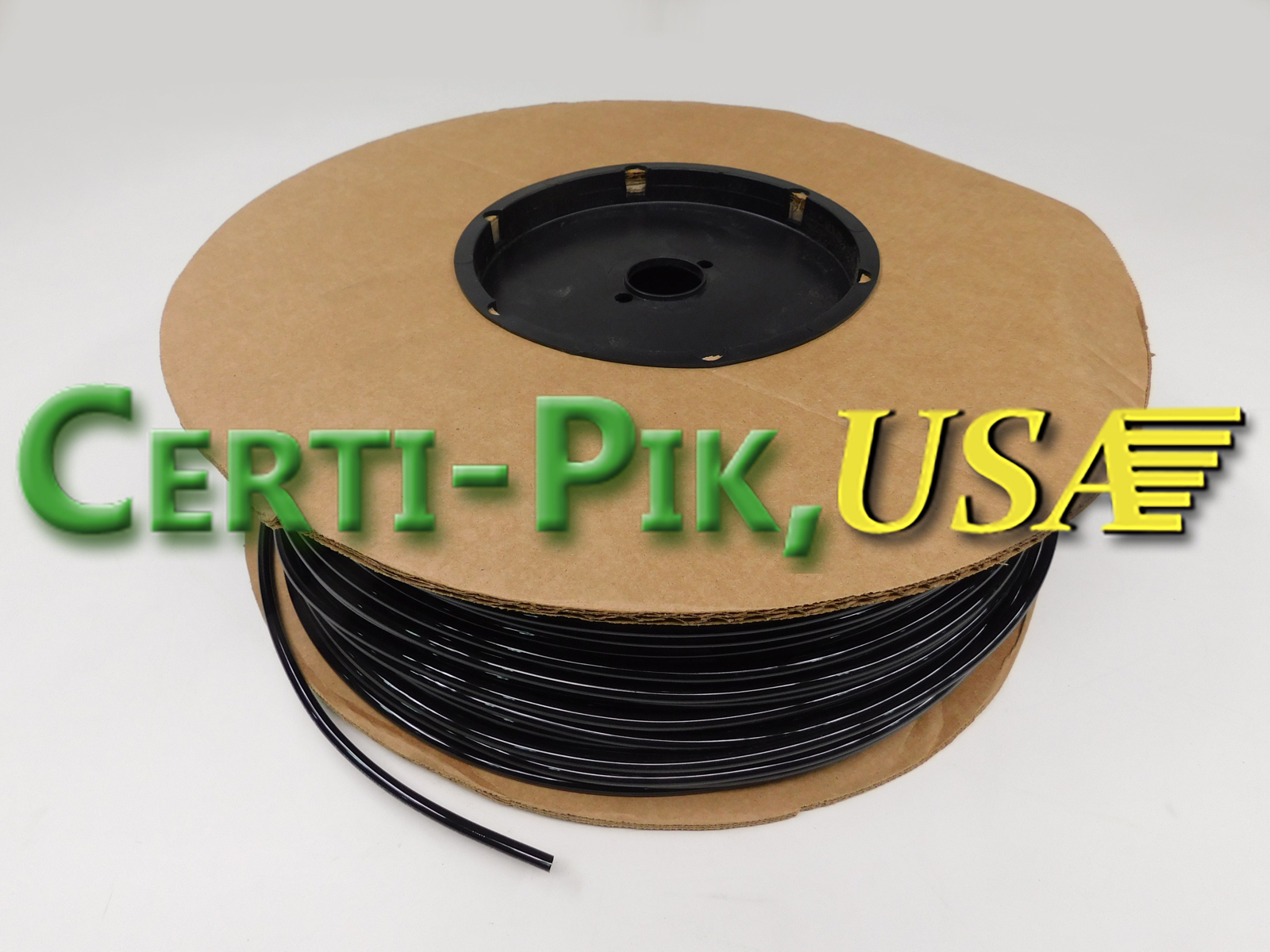 Description: HOSE – PICKER BAR LUBE (1000 FT)

OEM Part: N274964

Section: Picking Unit System

John Deere 9930-9935, 9950-CP770 Picker Bar and Spindle Assembly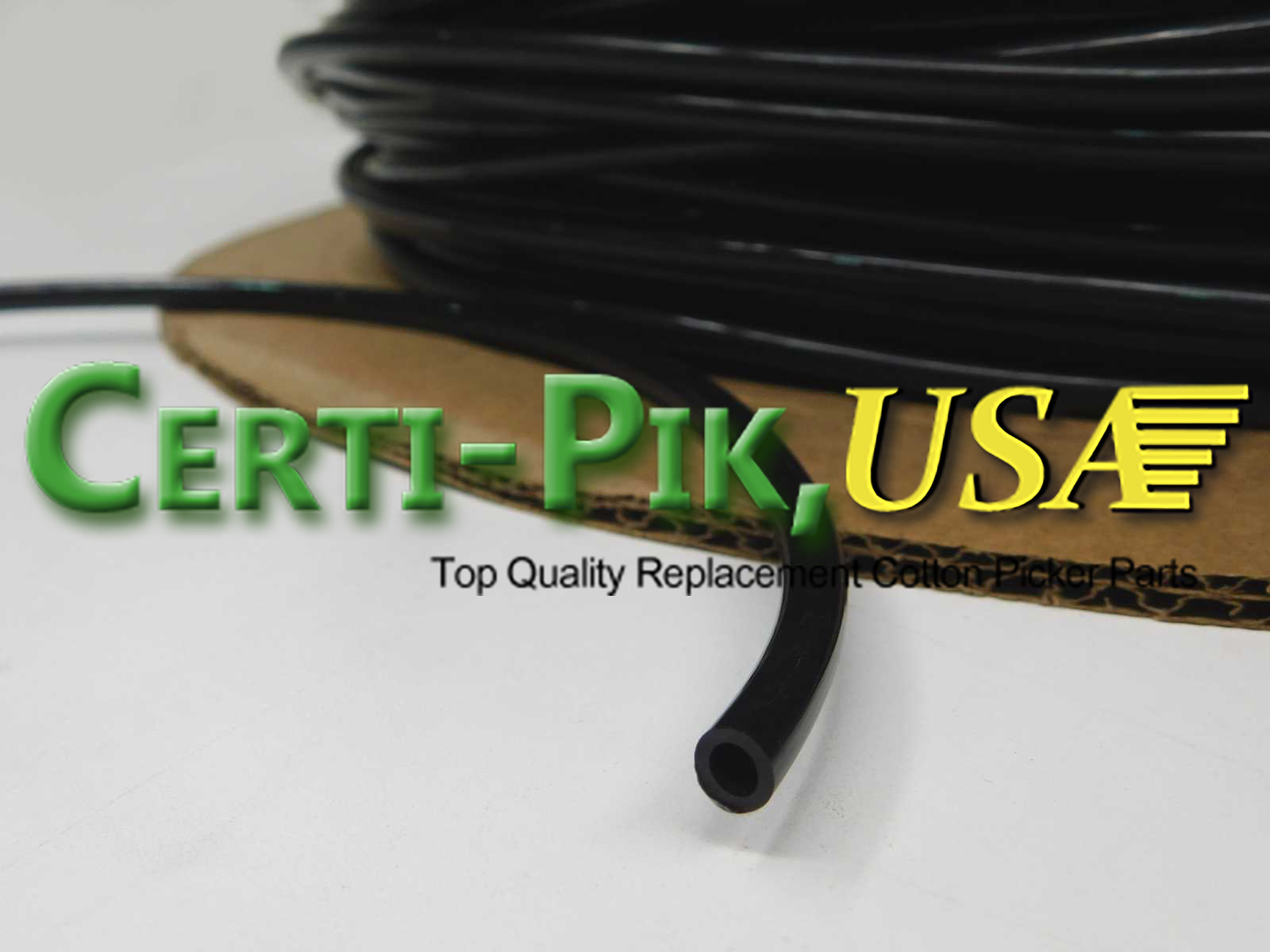 Description: HOSE – PICKER BAR LUBE (100 FT MIN. RANDOM CUT)

OEM Part: N274964

Section: Picking Unit System

John Deere 9930-9935, 9950-CP770 Picker Bar and Spindle Assembly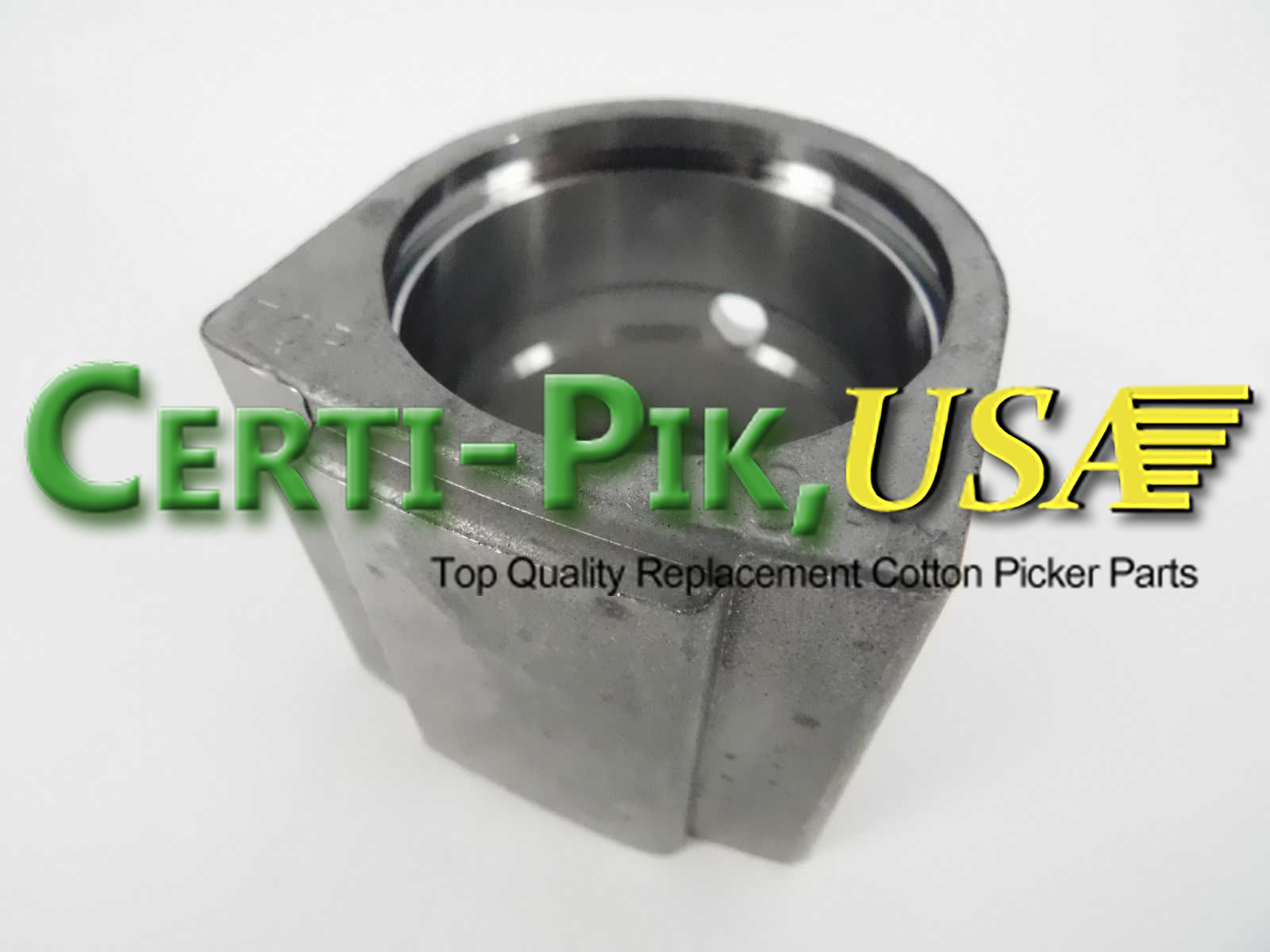 Description: PRO BEARING – BAR JOURNAL ( C-PIK ) (9935-CP770)

OEM Part: N370976

Section: Picking Unit System

John Deere 9930-9935, 9950-CP770 Picker Bar and Spindle Assembly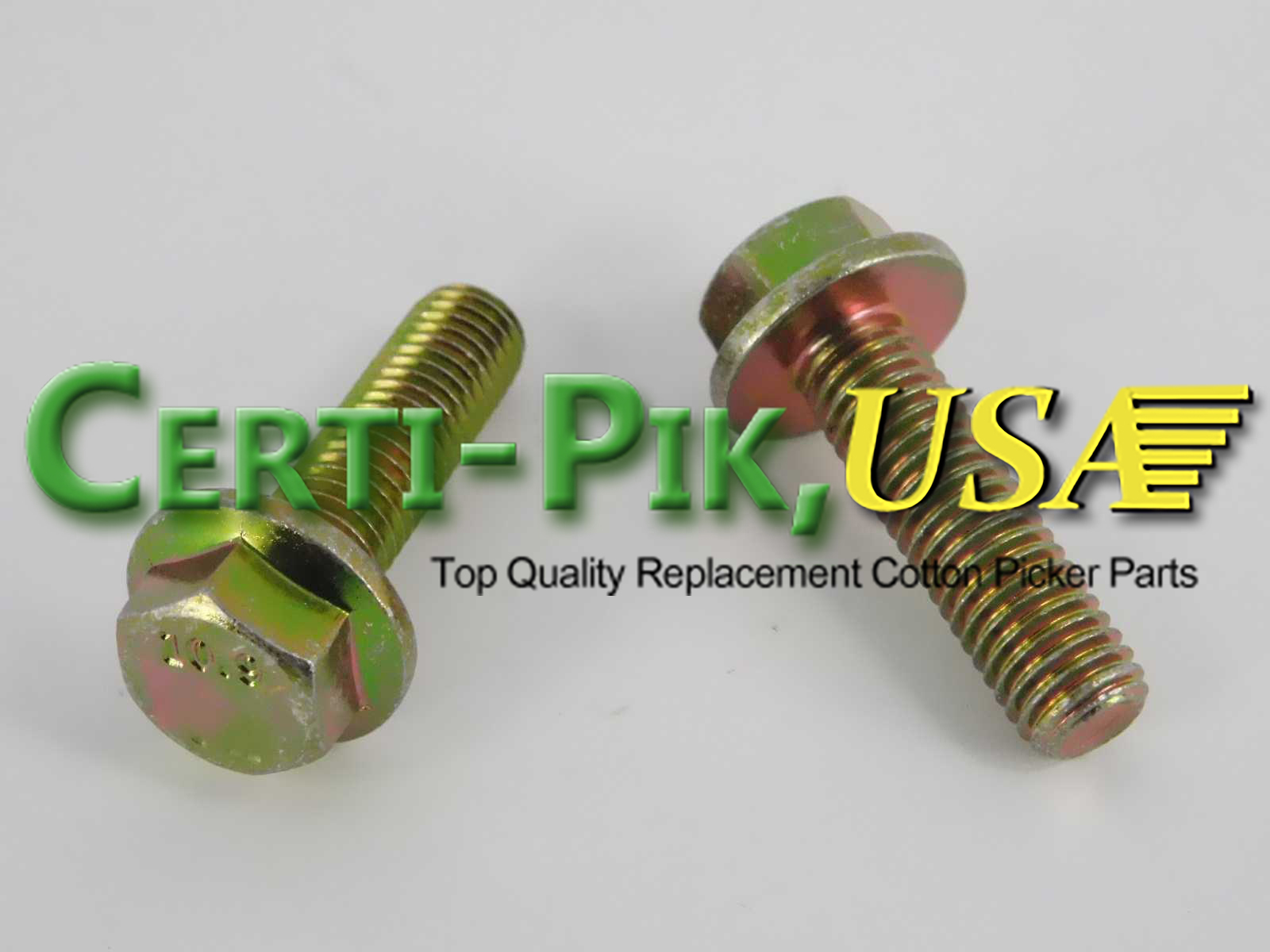 Description: BOLT – M10 X 35 – SMOOTH HEX FLANGE – PRO BEARING RETAINER

OEM Part: 19M7835

Section: Picking Unit System

John Deere 9930-9935, 9950-CP770 Picker Bar and Spindle Assembly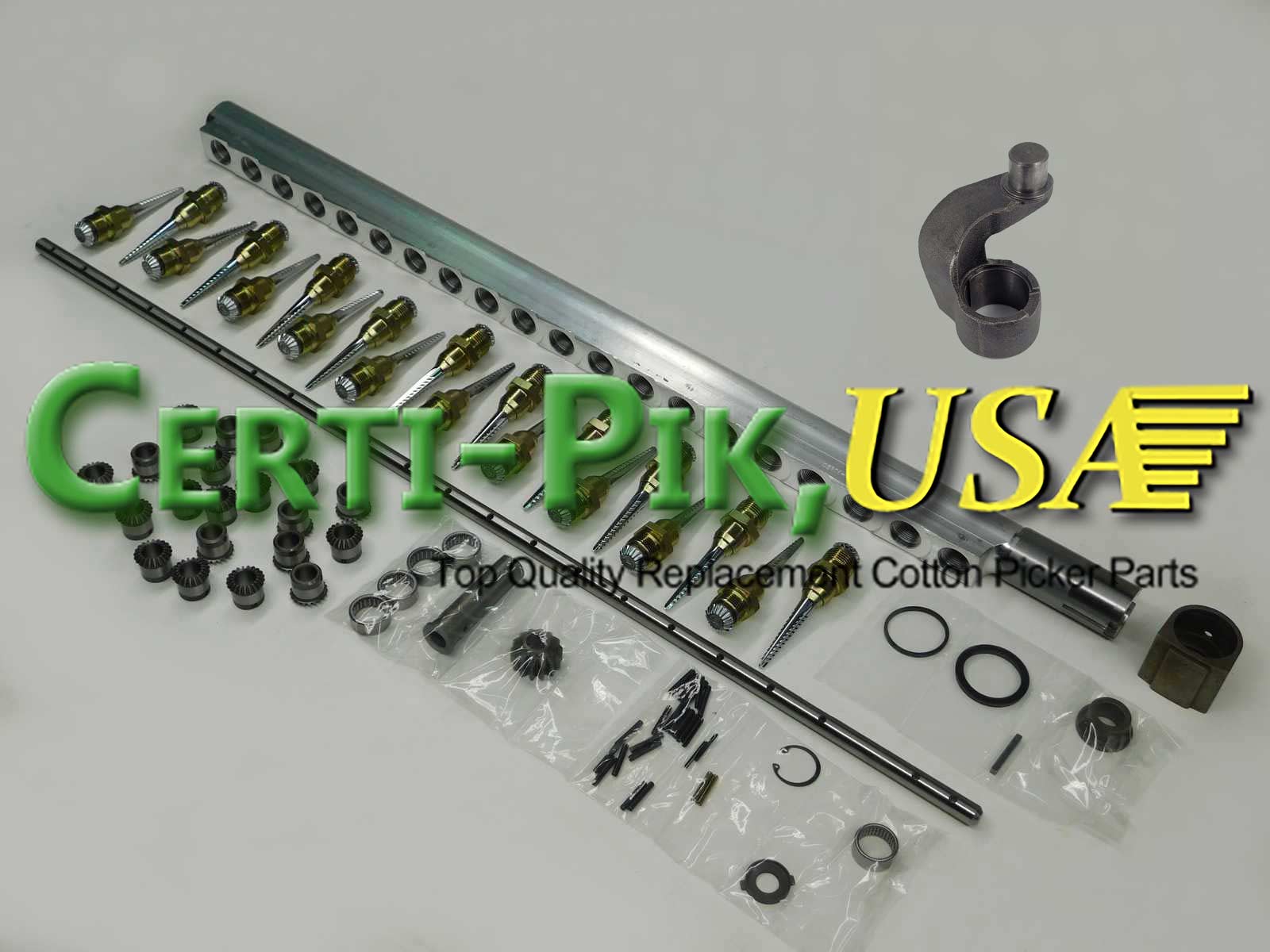 Description: ** KIT ** 20 SPINDLE (PRO) PICKER BAR ( NOT ASSEMBLED ) – DOES NOT INCLUDE SHIMS #02889P – INCLUDES PARTS IN DRIVE SHAFT KIT #76737-K & ARM #98724R

OEM Part: AN276734

Section: Picking Unit System

John Deere 9930-9935, 9950-CP770 Picker Bar and Spindle Assembly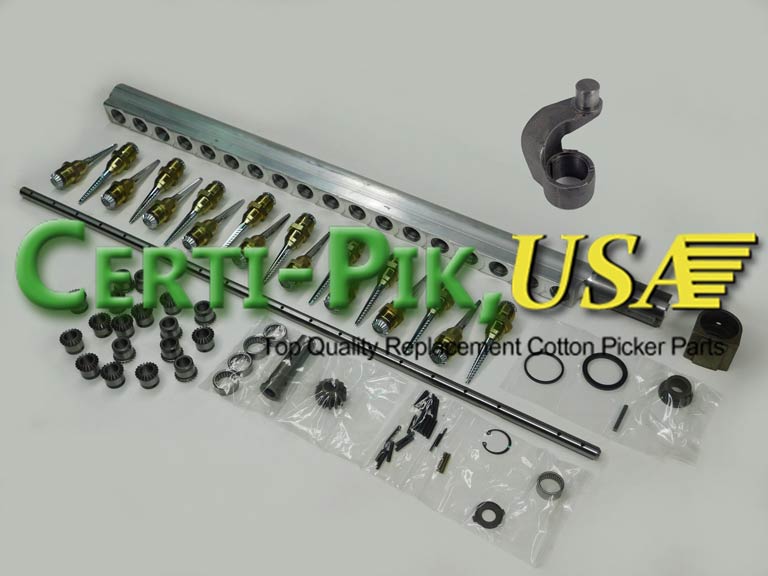 Description: ** KIT ** 18 SPINDLE (PRO) PICKER BAR ( NOT ASSEMBLED ) – DOES NOT INCLUDE SHIMS #02889P – INCLUDES PARTS IN DRIVE SHAFT KIT #76743-K & ARM #98724R

OEM Part: AN274502

Section: Picking Unit System

John Deere 9930-9935, 9950-CP770 Picker Bar and Spindle Assembly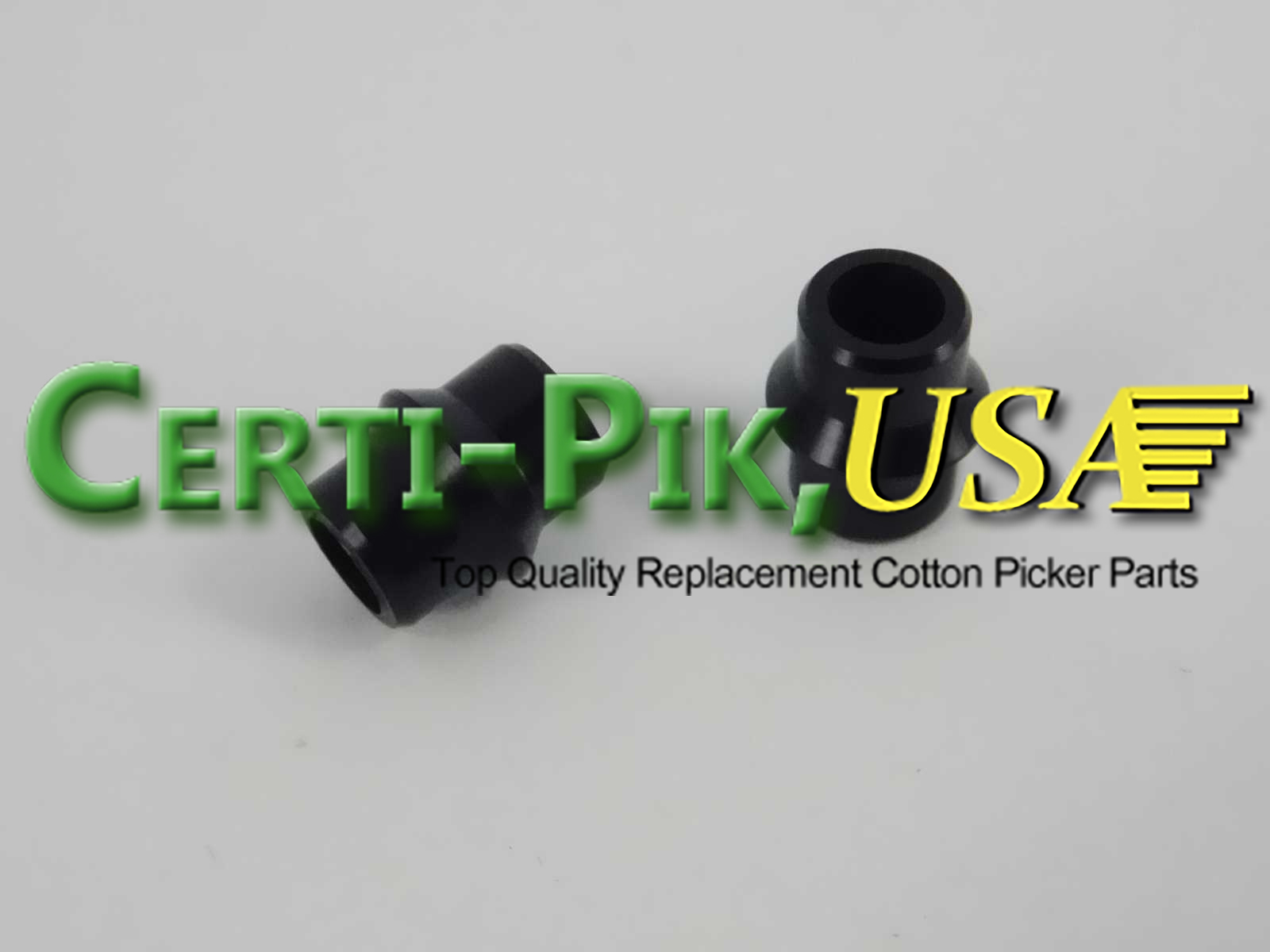 Description: BUSHING – INSERT , BAR SEAL – PRO DRUM HEAD

OEM Part: N279871

Section: Picking Unit System

John Deere 9930-9935, 9950-CP770 Picker Bar and Spindle Assembly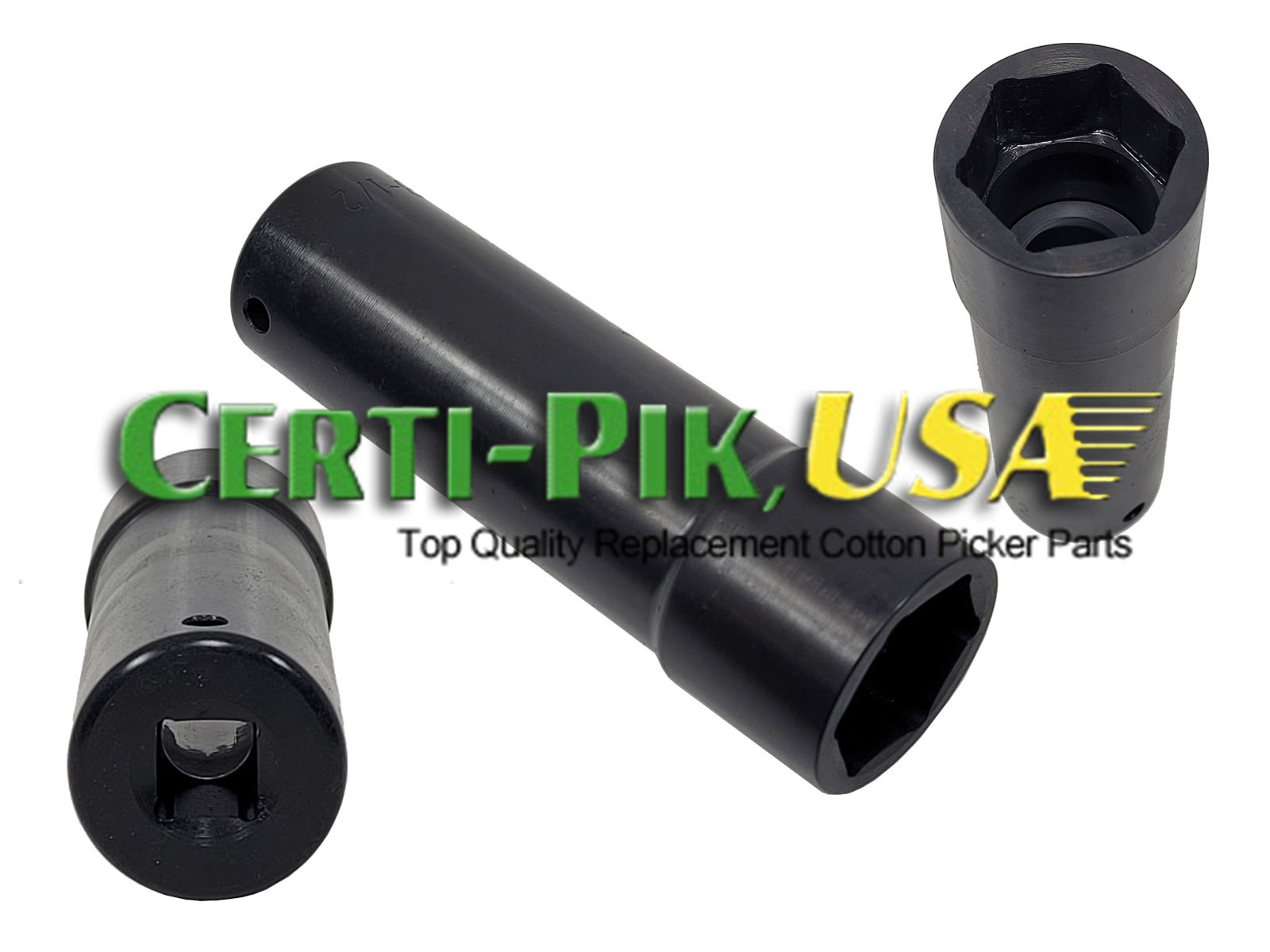 Description: PICKER SPINDLE 1-1/8″ IMPACT SOCKET 1/2″ DRIVE, HARDENED, REDUCED WEIGHT, LINED WITH PLASTIC TO PROTECT BARBS

OEM Part: N275063

Section: Picking Unit System

John Deere 9930-9935, 9950-CP770 Picker Bar and Spindle Assembly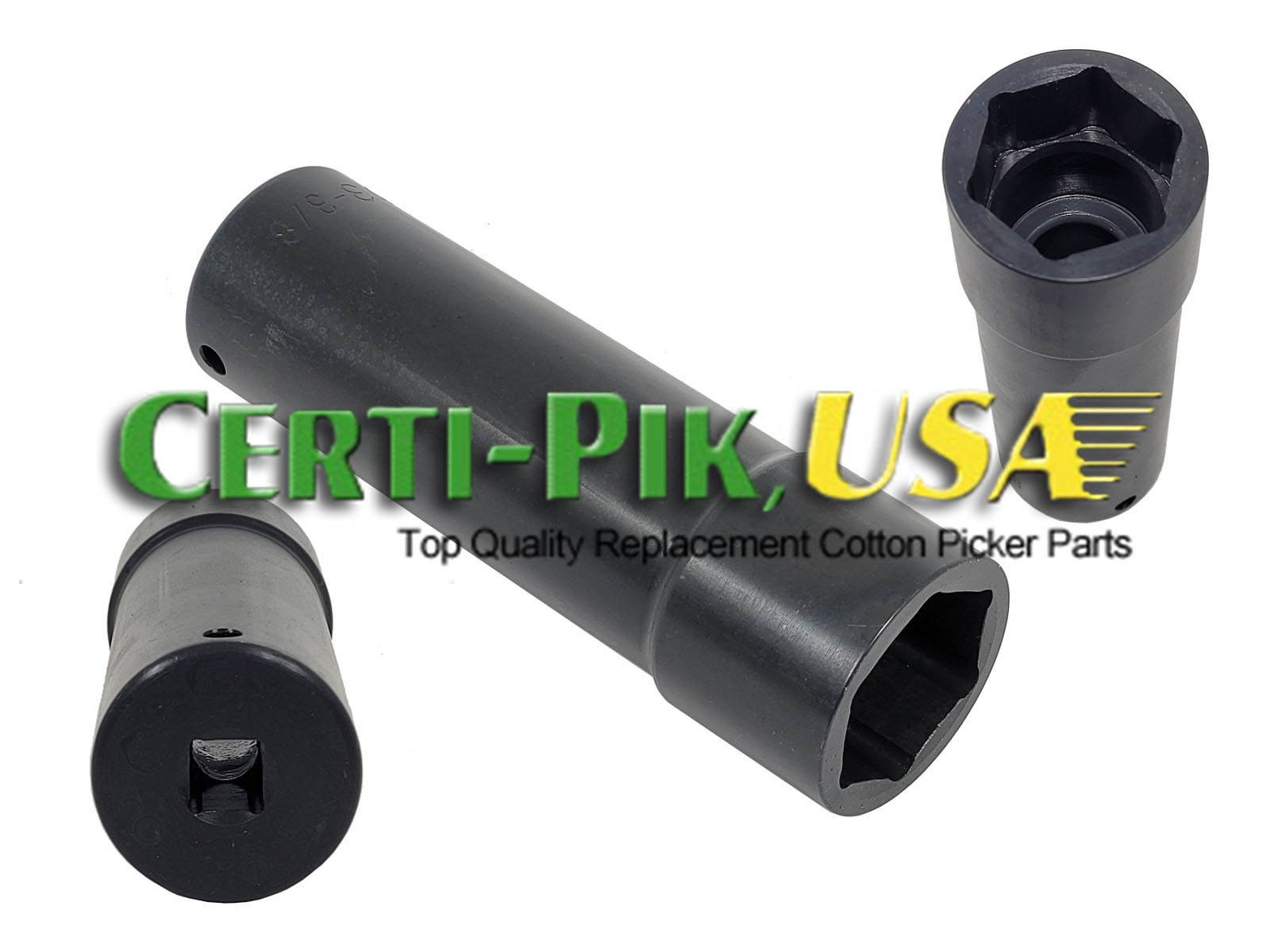 Description: PICKER SPINDLE 1-1/8″ IMPACT SOCKET 3/8″ DRIVE, HARDENED, REDUCED WEIGHT, LINED WITH PLASTIC TO PROTECT BARBS

OEM Part: N275063

Section: Picking Unit System

John Deere 9930-9935, 9950-CP770 Picker Bar and Spindle Assembly