John Deere Pressure Plate Parts
We are a major supplier of specialized and OEM style John Deere Pressure Plates and other cotton picker parts and accessories. Our high-quality, cutting-edge components include extended deep dish doors, or 'CTX' doors. We also can supply you with pressure doors and components for older conventional equipment up through the new in-line and Pro units, including parts such as the scrapping plates, extensions, springs, and hardware.
Whether you're a dealer in John Deere Cotton Harvesting Machinery or one of our farming customers, we are committed to working hard to guarantee that you receive the best aftermarket replacement parts for your harvesting equipment.
Comprehensive Inventory in Stock
We've developed a pretty good system to ensure that we don't run out of those mission-critical spares and components that we know you are going to need. As there's nothing worse than placing your order, only to discover that it's going to be delayed because there's no stock.  We strive to carry adequate stock on hand.Our warehouse is filled with replacement parts, ready to ship to you at a moment's notice.
Comprehensive John Deere Pressure
Plate Replacement Parts Available
As replacement component fabricators for the top pickers in the industry, we have a full range of specialty items and sheet metal components for use in rebuilding cotton-harvesting equipment. We can supply you with pressure plate assemblies as well as other cabinet components that work alongside of the pressure doors to help your harvester operate at its top performance such as the inspection covers, front- and rear-grid bars, left- and right-side posts, clamps, hex bolts, nuts, flanges, frames, wear-plates and shields, and posts that you may need to get your harvesters back out in the field.
Avoid Frustration
Nothing is more frustrating than receiving the wrong parts when you want to start harvesting or when you're right in the middle of harvesting. That's why we've made the ordering process quick and simple.
Time is Money
Every minute wasted costs you money out of your pocket.
Time is money, and no one knows that better than you when breakage or damage to critical components delays harvesting. That's where we come in… Whether it's a maintenance issue, operator error, or just plain bad luck, there's no time to waste and we are perfectly placed to ensure that you receive what you need in the shortest time possible.
Contact Us Now
If you're in a rush, rather than searching through our very extensive list of parts, give us a call at Certi-Pik USA on our toll-free number, 1-888-CERTIPIK (237-8474), and one of our staff will help you out right away.
If you know exactly what you're looking for, then follow the links on this page for detailed assembly drawings. Selecting the right John Deere pressure plates to rebuild your cotton picker or to replace any worn-out items will be quick and easy.
Contact us using the following methods and avoid costly delays:
Fax: 1-712-752-8472
Email:

[email protected]

Shopping Cart: You can place your order through the links on our website and we will confirm your order via email or get in contact with you to discuss any details that may be unclear.
Ordering the Right Parts is Quick and Easy
Our job is to make it as easy as possible for you to order and receive the exact part or assembly you need to get your machinery fixed or serviced and back out where it belongs, making you money. To avoid mistakes and any chance of error, please provide us with the following information when ordering:
The model number of the machinery you're fixing
Certi-Pik part number or OEM part number
A description of the item
Our Certi-Pik Promise
As soon as we get your order, we'll confirm it with you and have it sent out the same afternoon. Our streamlined ordering process helps you place your order quickly and easily and will have your order shipped out to you as soon as we possibly can.
John Deere 9900-9965 Conv. F&R Pressure Plate (Hi-Drum) Assembly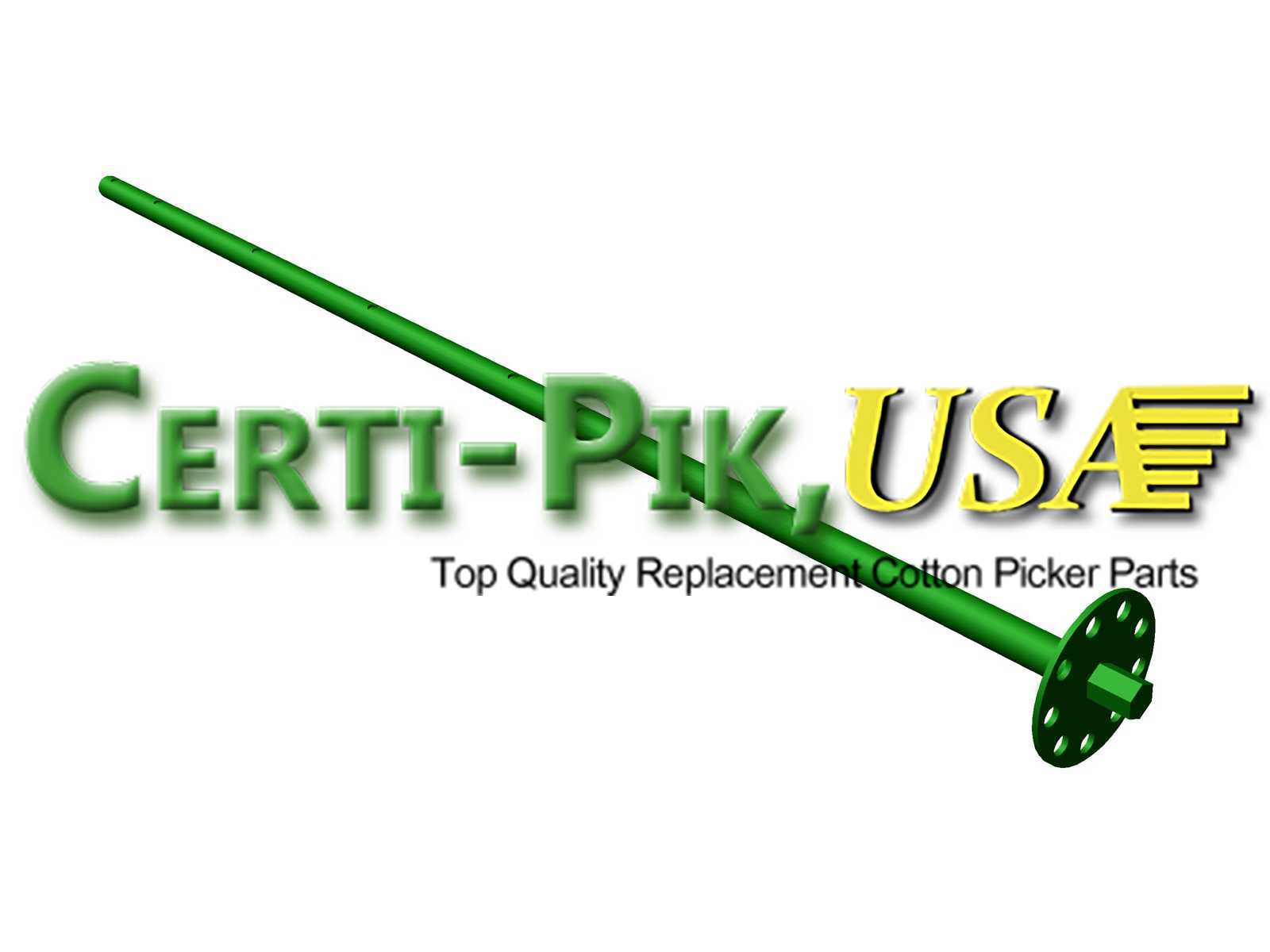 Description: SPRING TUBE – 20S, 9900-9965 CONV.

OEM Part: AN192467

Section: Picking Unit Cabinet

John Deere 9900-9965 Conv. F&R Pressure Plate (Hi-Drum) Assembly



---
John Deere 9935, 9960-9965 In-line F&R Pressure Plate Assembly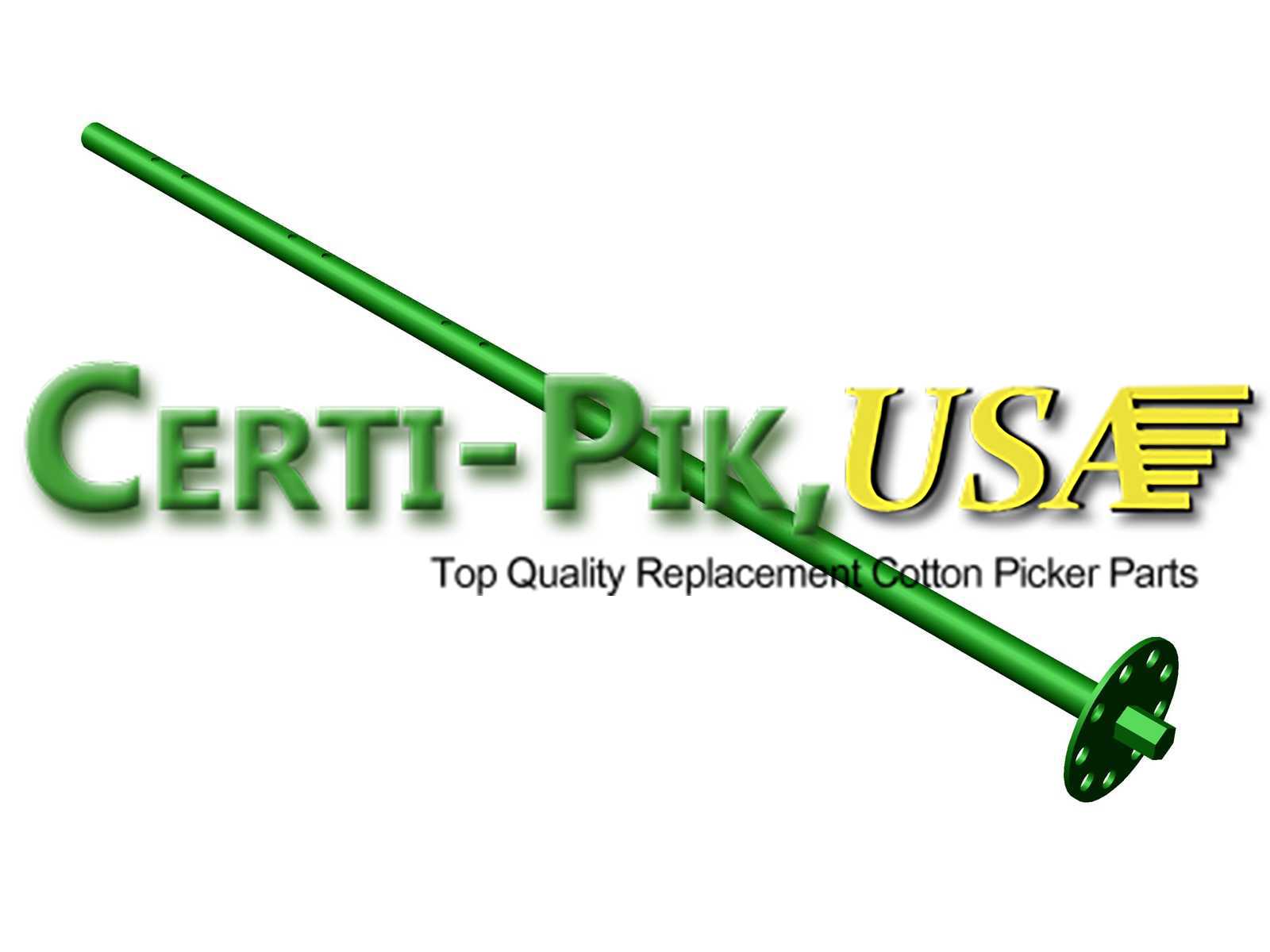 Description: SPRING TUBE – 18S, 9935, 9960-9965 IN-LINE

OEM Part: AN193129

Section: Picking Unit Cabinet

John Deere 9935, 9960-9965 In-line F&R Pressure Plate Assembly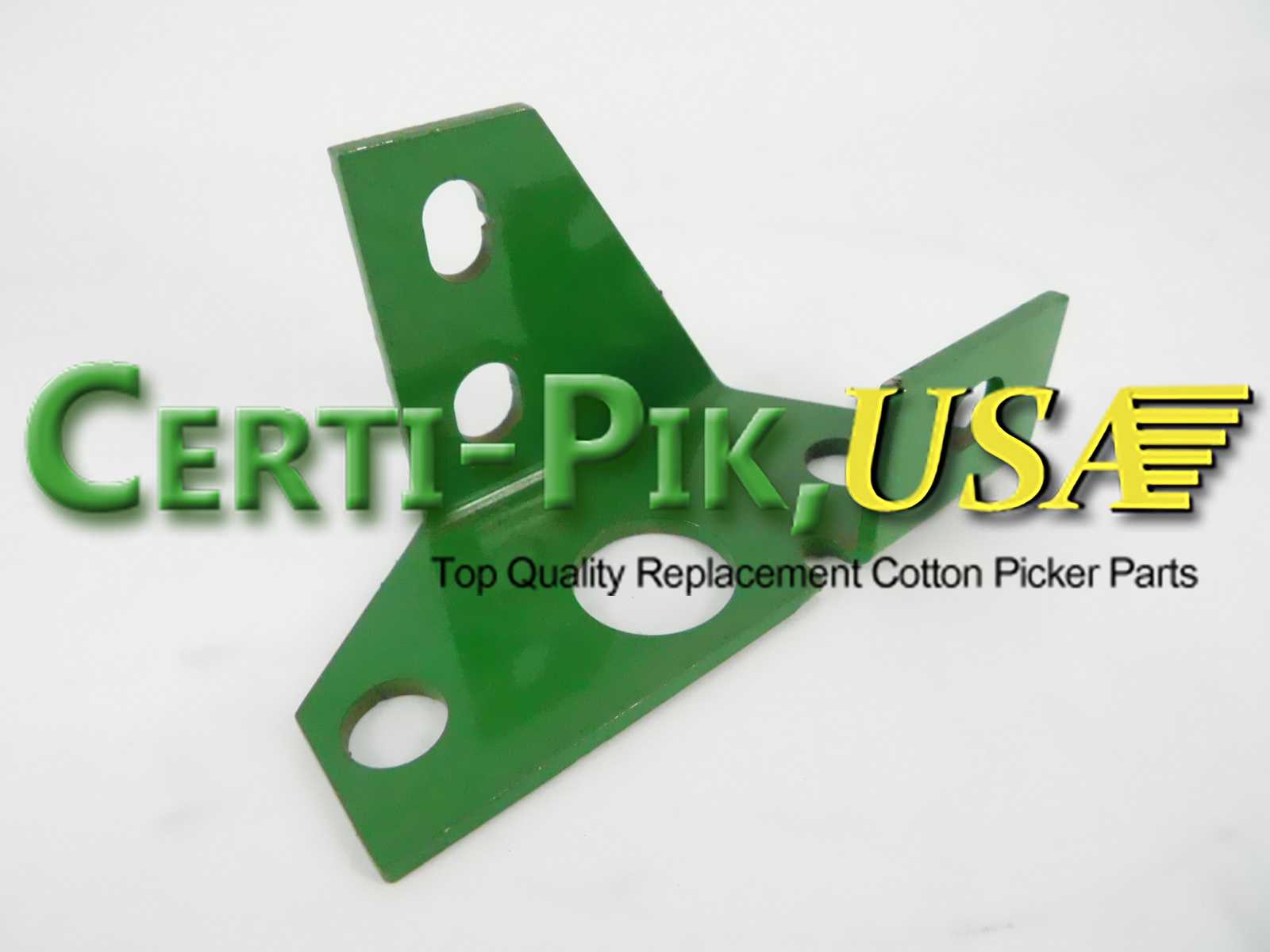 Description: ANGLE – PRESSURE DOOR ANGLE (9935, 9960-9965 IN-LINE)

OEM Part: N199910

Section: Picking Unit Cabinet

John Deere 9935, 9960-9965 In-line F&R Pressure Plate Assembly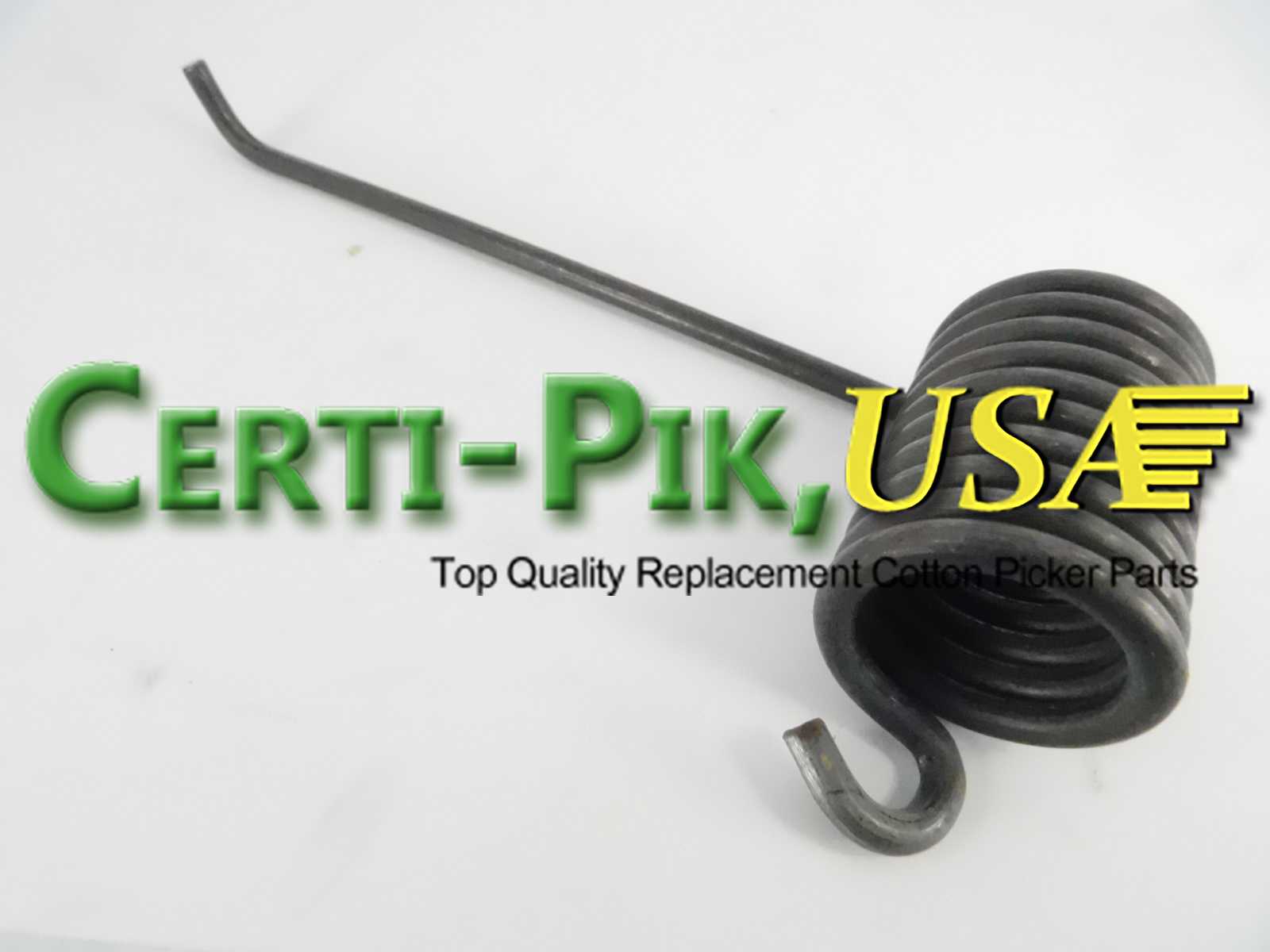 Description: SPRING – R.H. TORSION (9900-CP690)

OEM Part: N190464

Section: Picking Unit Cabinet

John Deere 9935, 9960-9965 In-line F&R Pressure Plate Assembly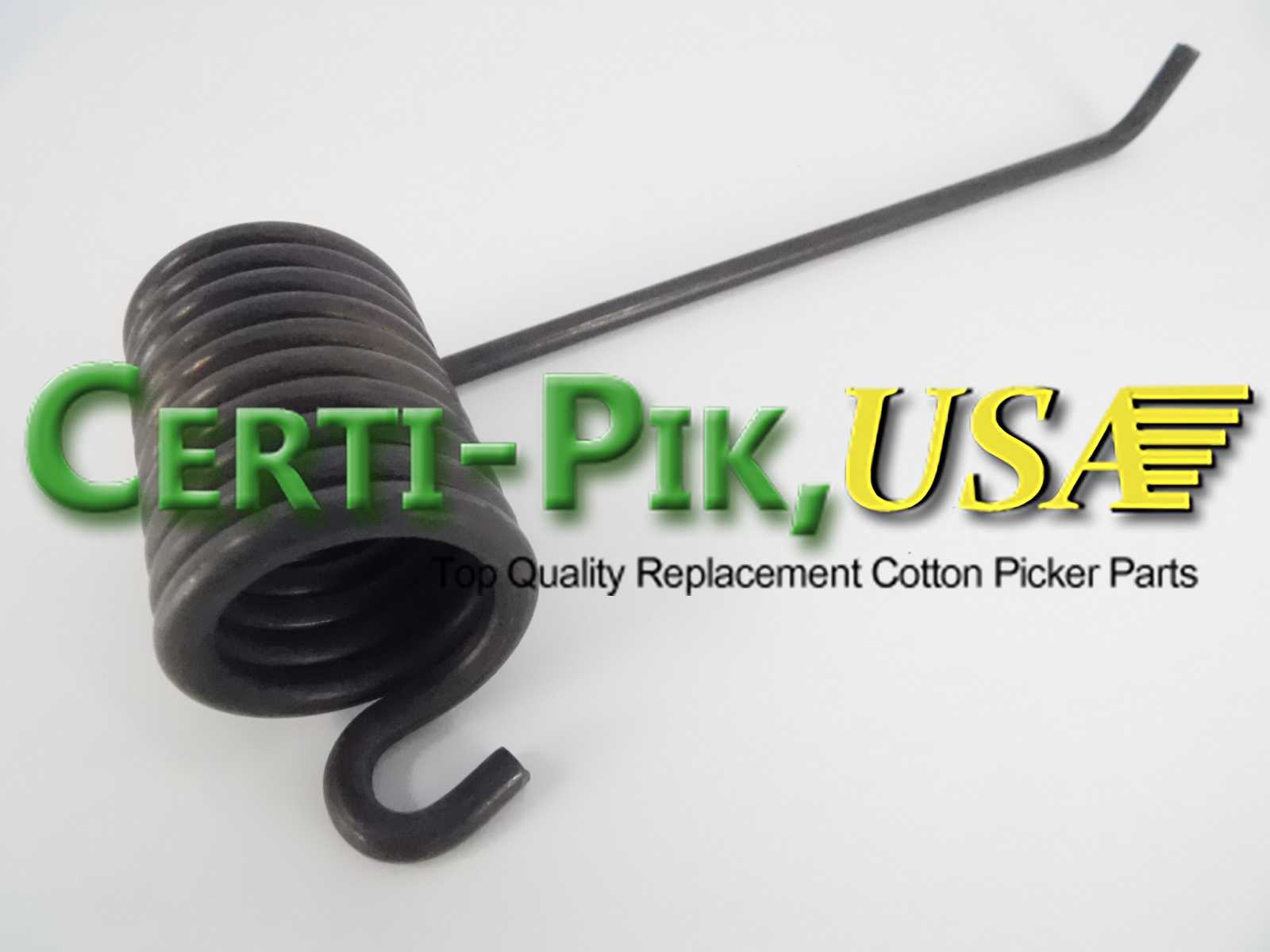 Description: SPRING – L.H. TORSION (9900-9965) (FRONT)

OEM Part: N190465

Section: Picking Unit Cabinet

John Deere 9935, 9960-9965 In-line F&R Pressure Plate Assembly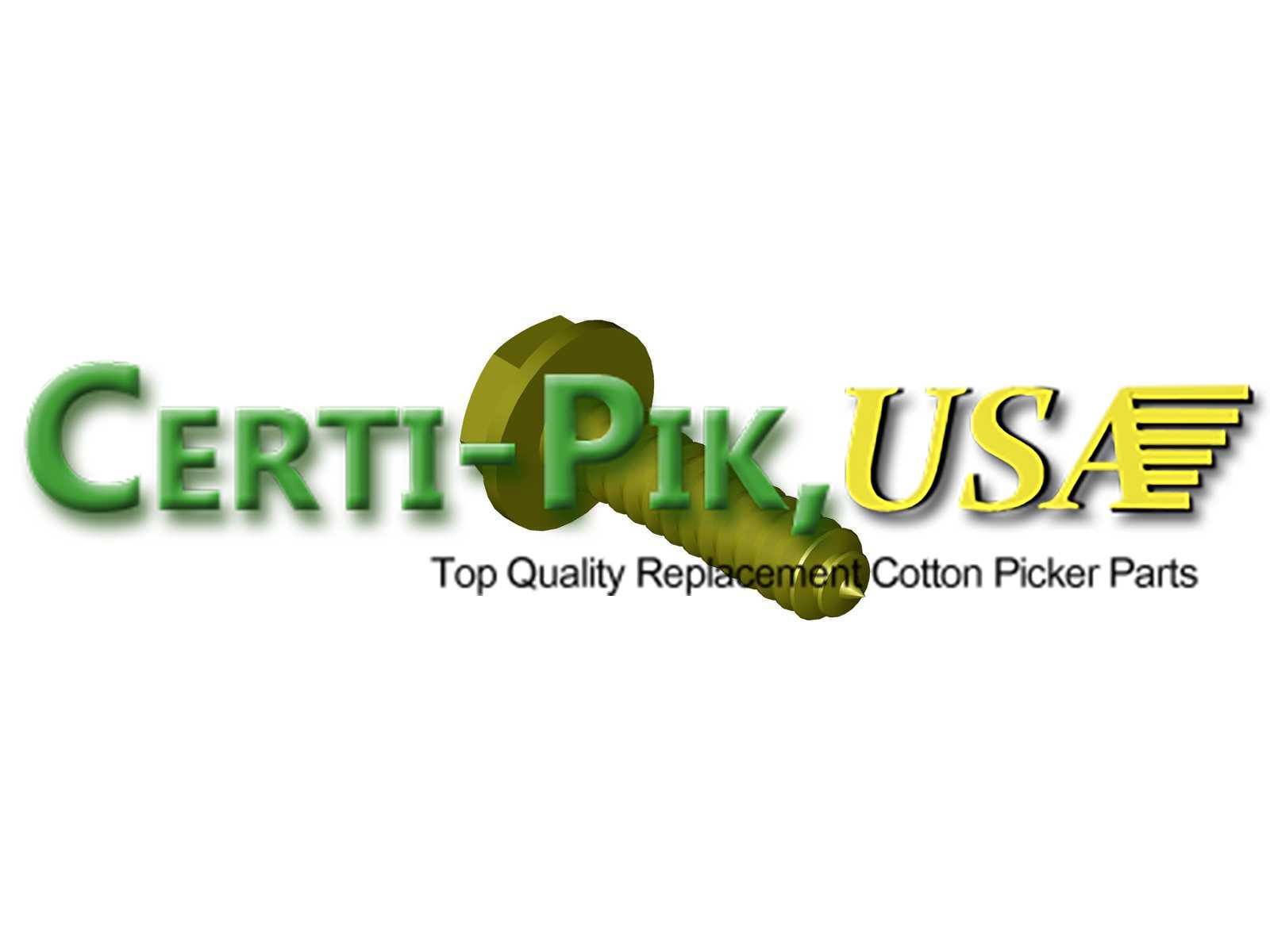 Description: SCREW – 5/16 X 1-1/4″ TF HEX FLANGE

OEM Part: H79578

Section: Picking Unit Cabinet

John Deere 9935, 9960-9965 In-line F&R Pressure Plate Assembly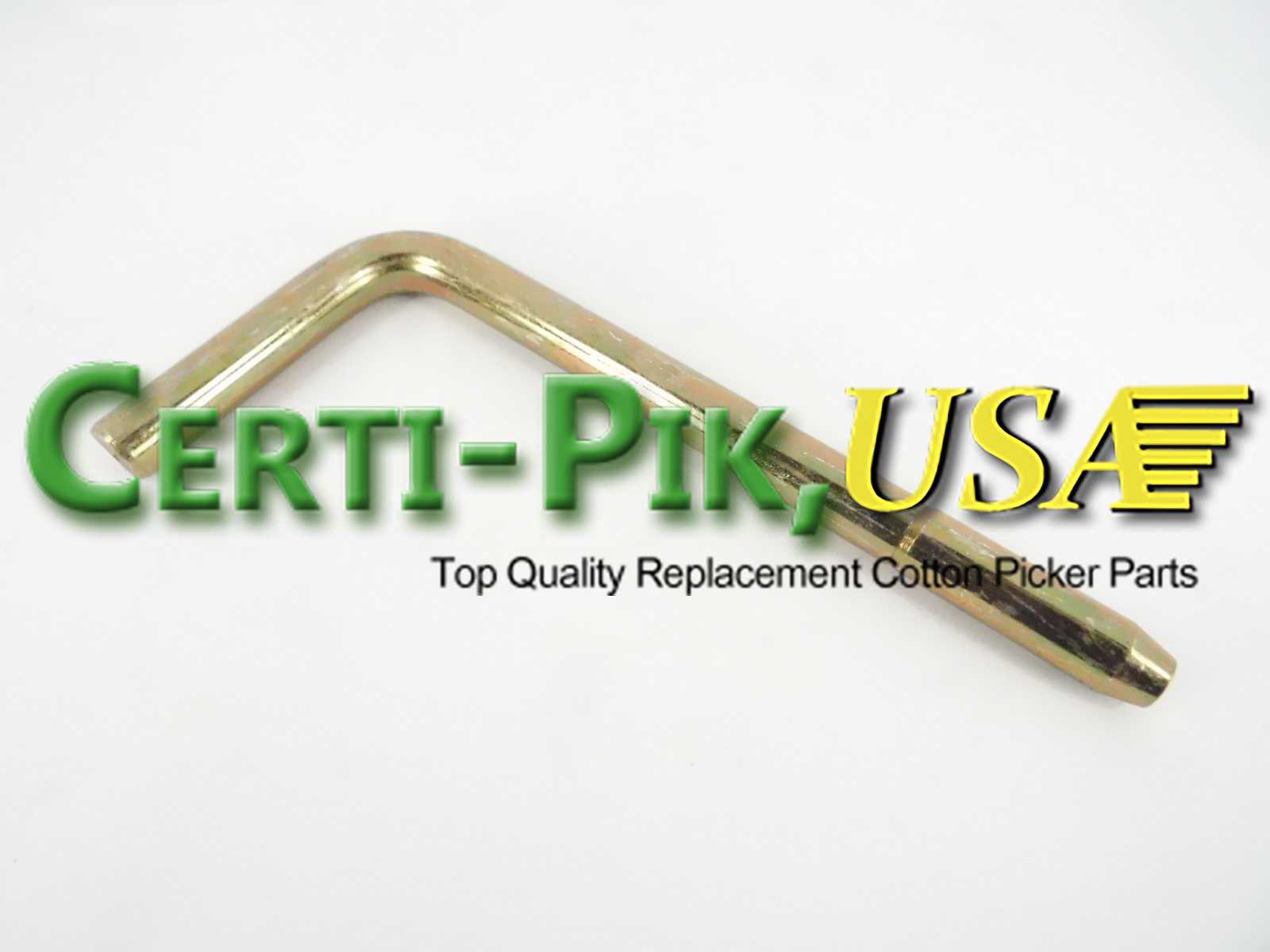 Description: HINGE PIN

OEM Part: N34274

Section: Picking Unit Cabinet

John Deere 9935, 9960-9965 In-line Front Pressure Plate Assembly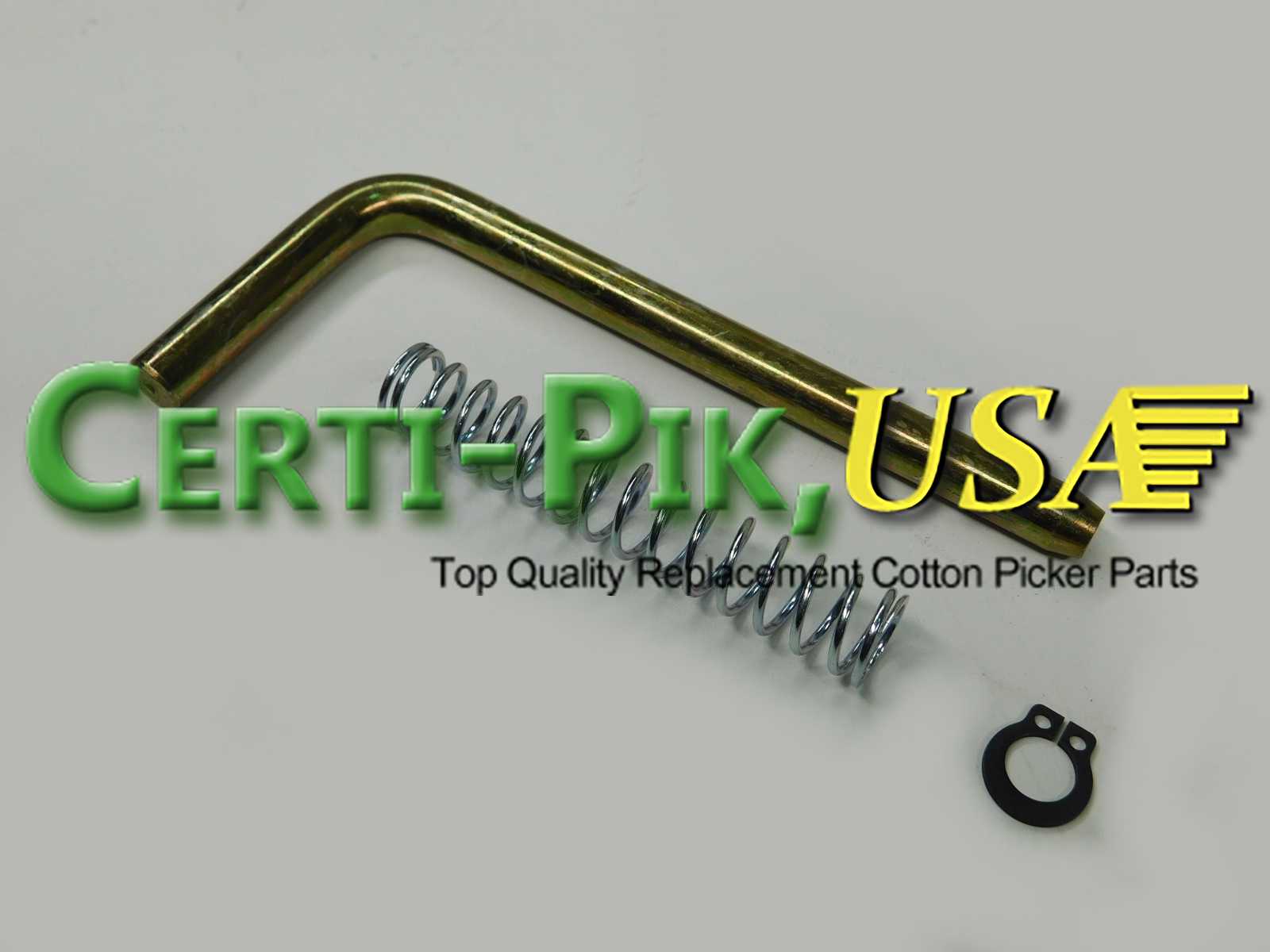 Description: PIN KIT – INCLUDES: 1x #34274-PIN, 1x #19488P-SPRING, 1x #33504P-SNAP RING

OEM Part: 34274K

Section: Picking Unit Cabinet

John Deere 9935, 9960-9965 In-line Front Pressure Plate Assembly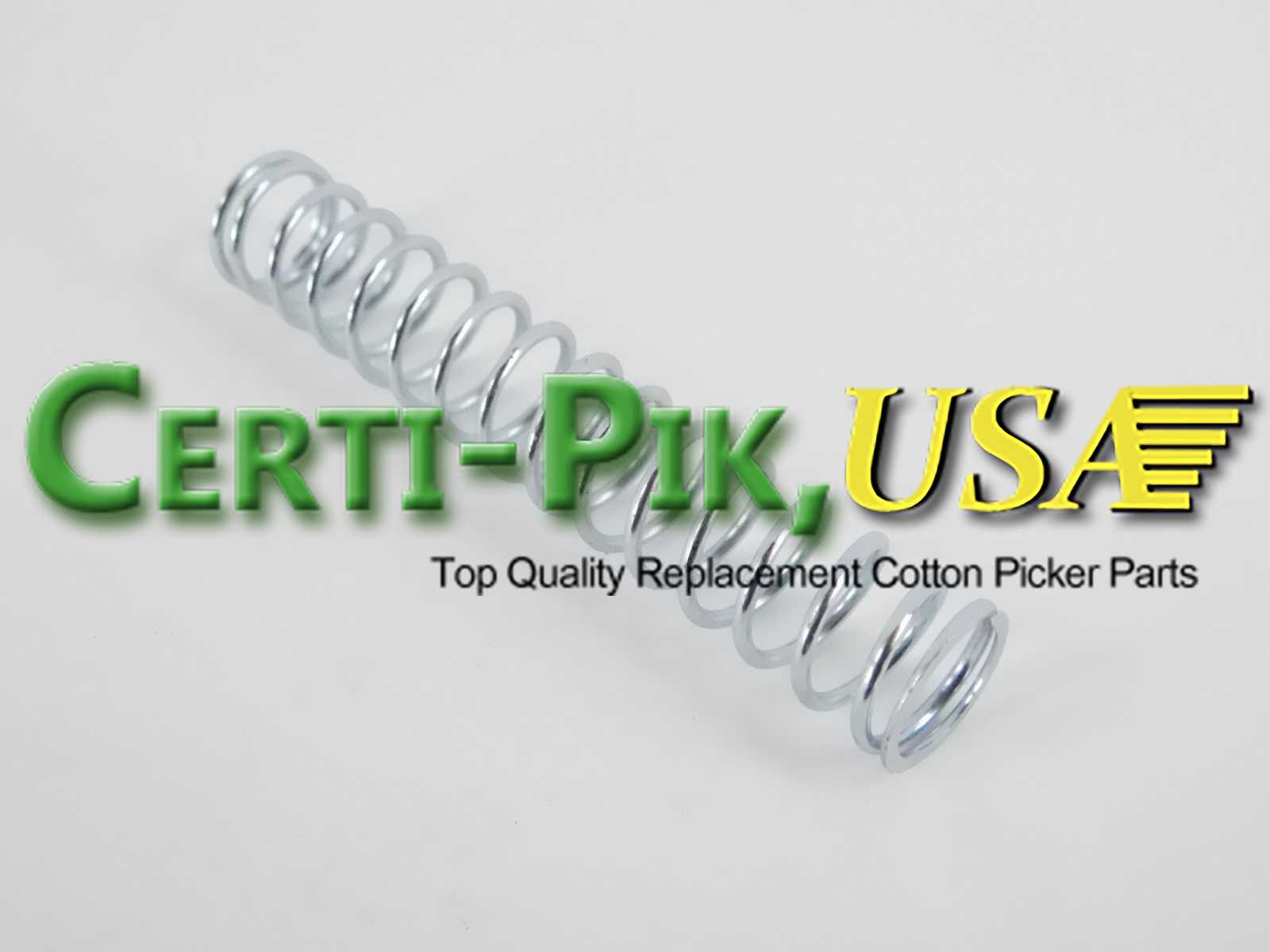 Description: SPRING – (9900-CP690) REPLACES N33404

OEM Part: KK19488

Section: Picking Unit Cabinet

John Deere 9935, 9960-9965 In-line F&R Pressure Plate Assembly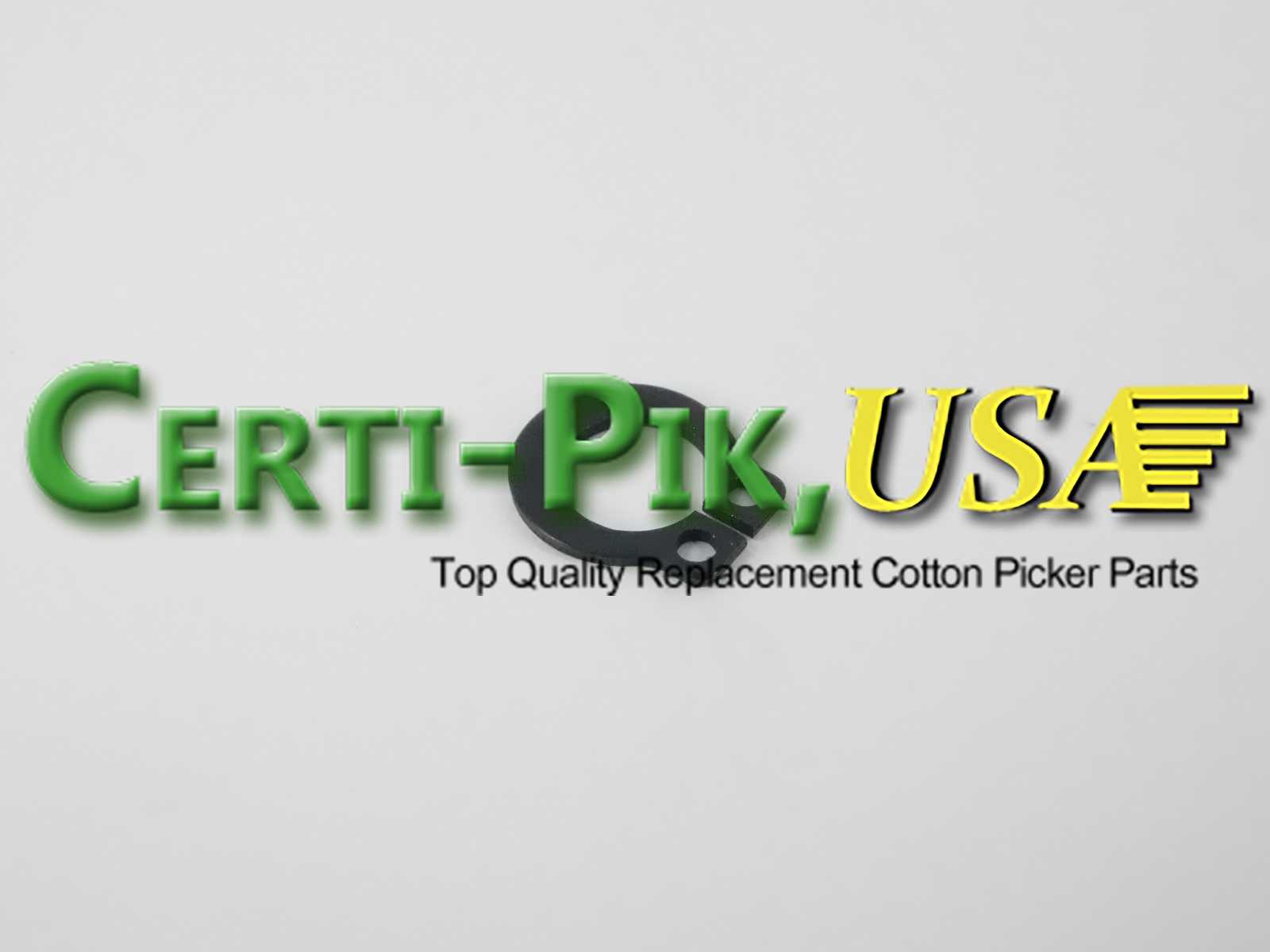 Description: SNAP RING (9900-CP690)

OEM Part: N33504

Section: Picking Unit Cabinet

John Deere 9935, 9960-9965 In-line F&R Pressure Plate Assembly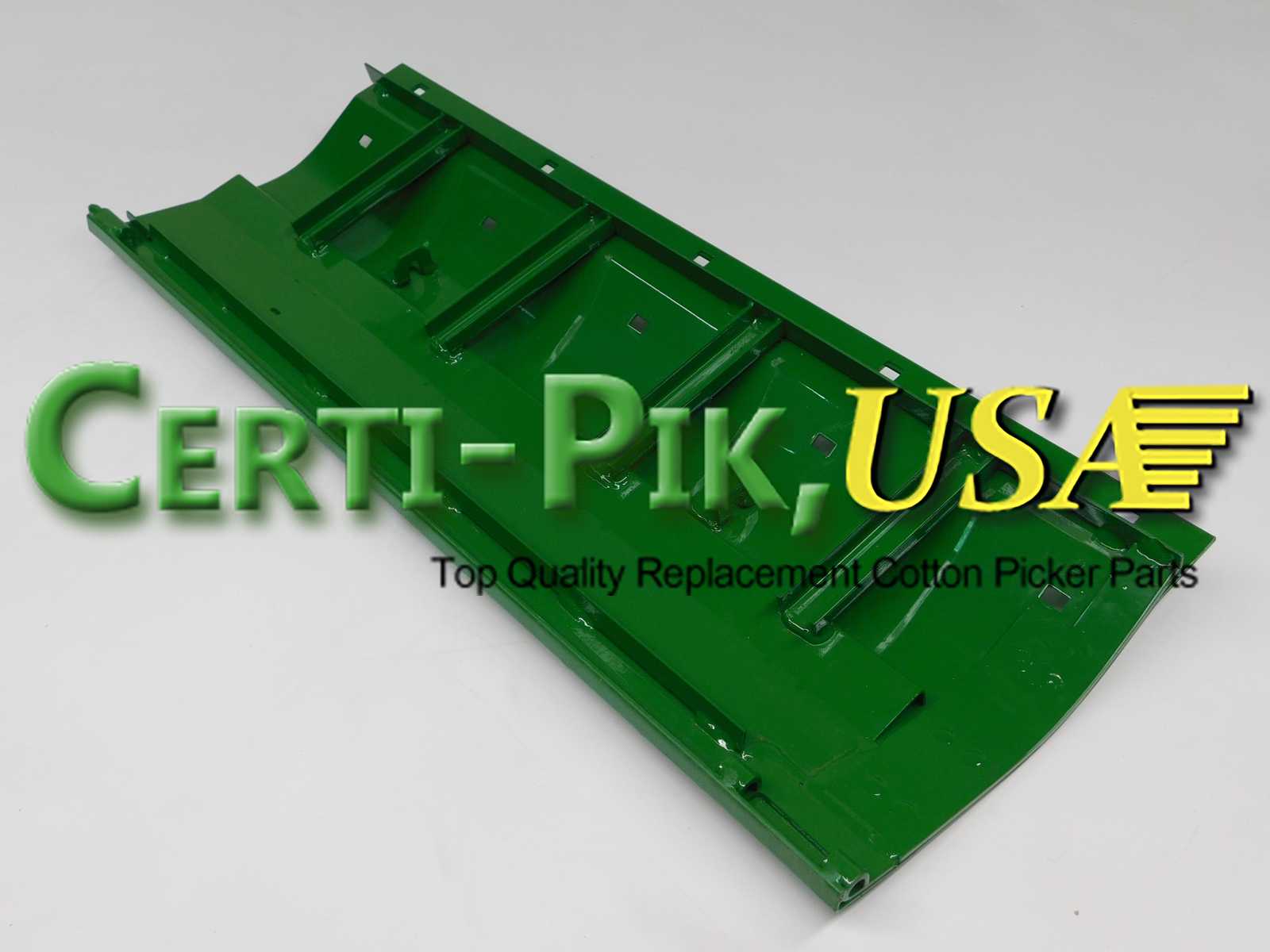 Description: PRESSURE PLATE (FRONT & REAR)

OEM Part: AN193029

Section: Picking Unit Cabinet

John Deere 9935, 9960-9965 In-line F&R Pressure Plate Assembly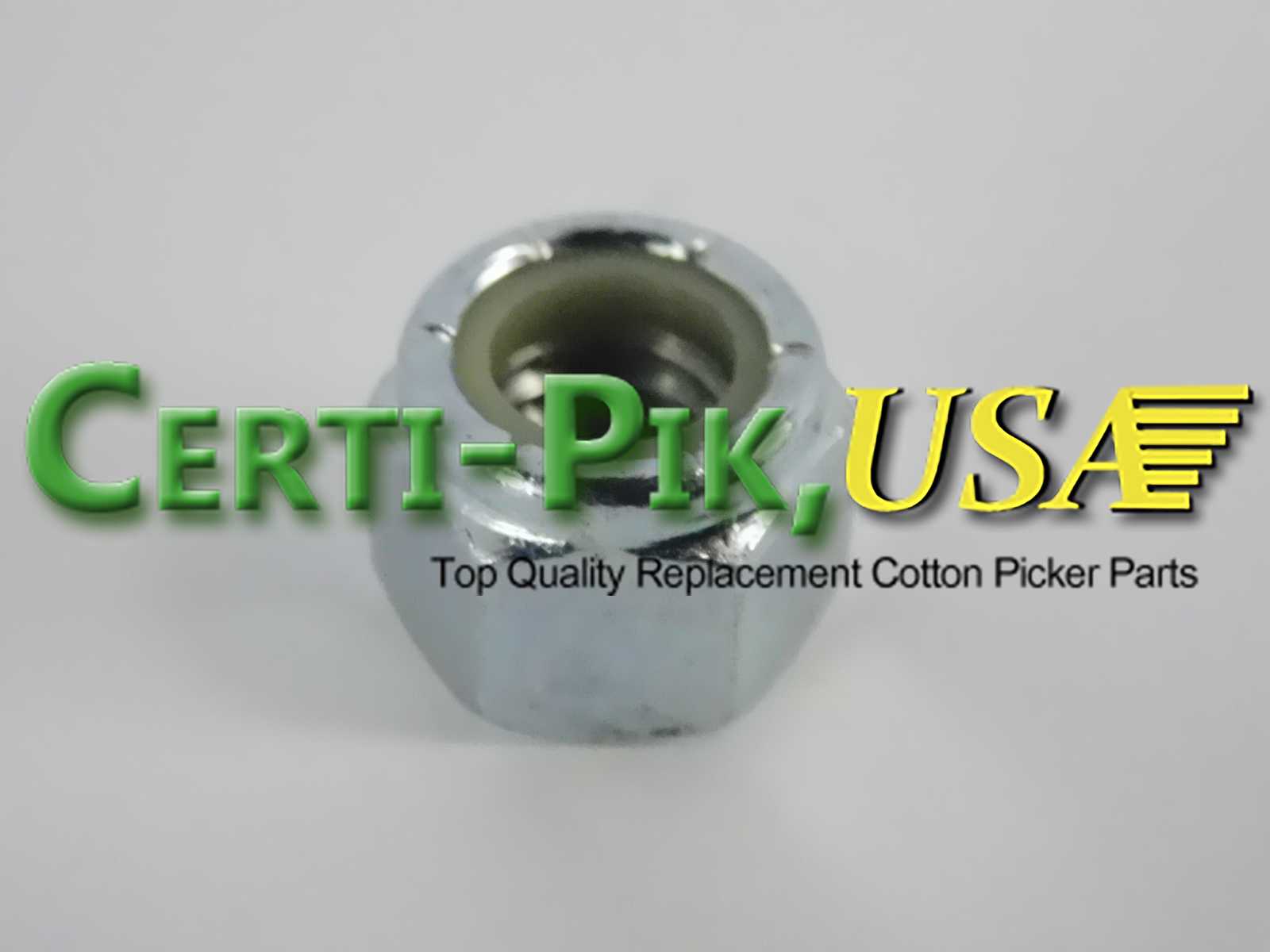 Description: NUT – 3/8 – NYLON LOCK

OEM Part: T11234

Section: Picking Unit Cabinet

John Deere 9935, 9960-9965 In-line F&R Pressure Plate Assembly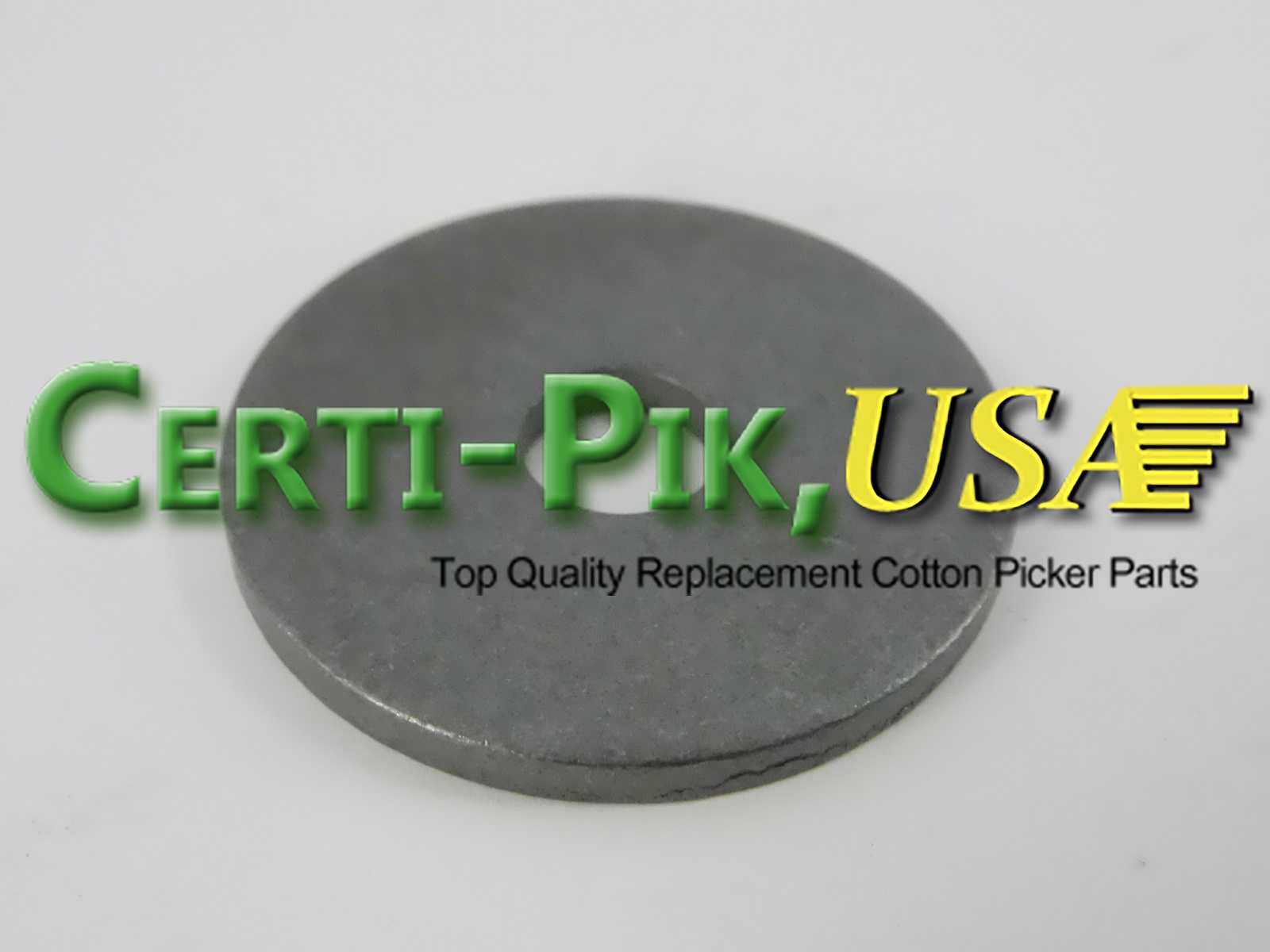 Description: WASHER – .410 X 1.5 X .120″

OEM Part: 24H1309

Section: Picking Unit Cabinet

John Deere 9935, 9960-9965 In-line F&R Pressure Plate Assembly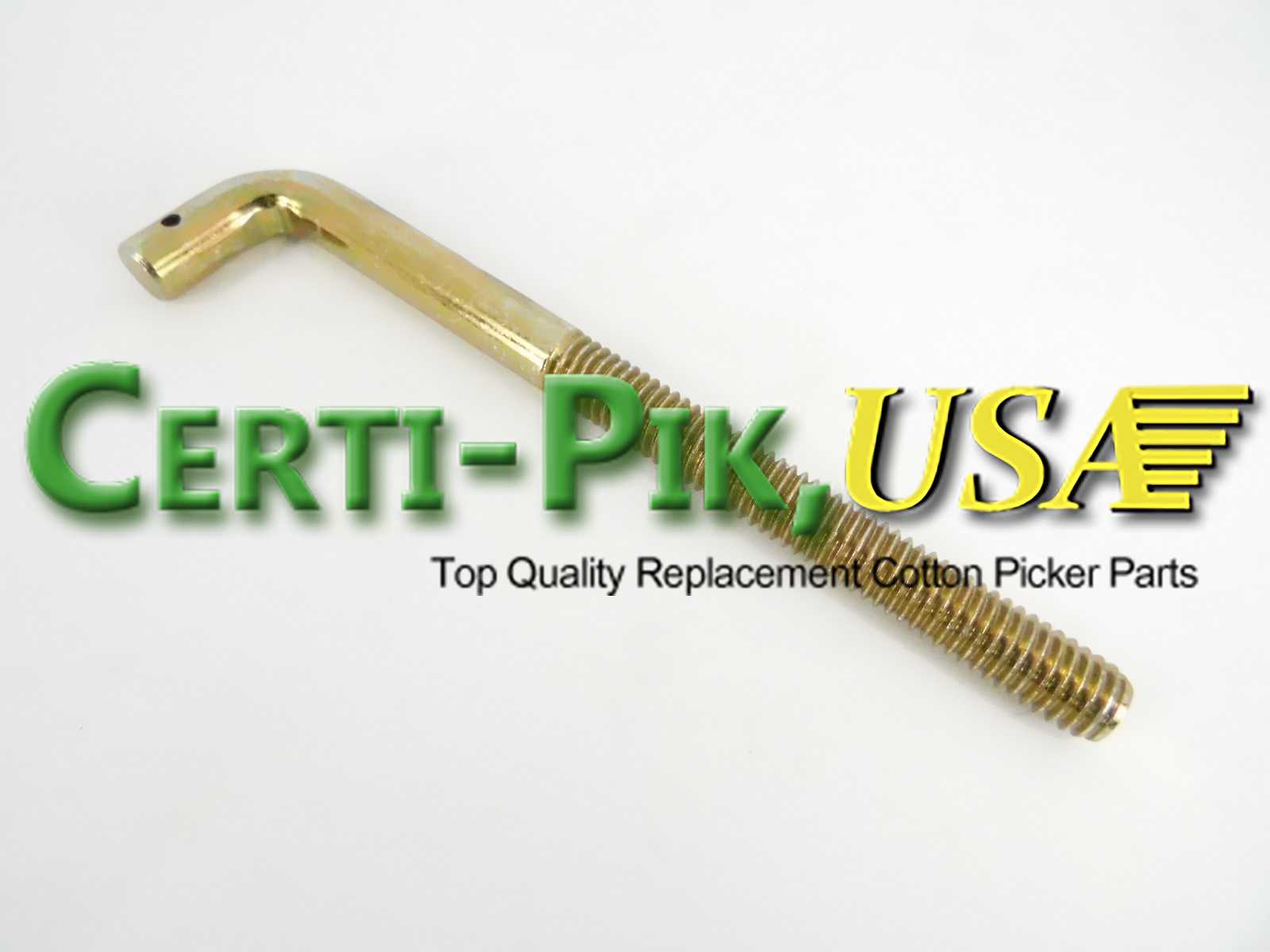 Description: BOLT – 3/8 ADJUSTMENT (FRONT)

OEM Part: N110008

Section: Picking Unit Cabinet

John Deere 9935, 9960-9965 In-line F&R Pressure Plate Assembly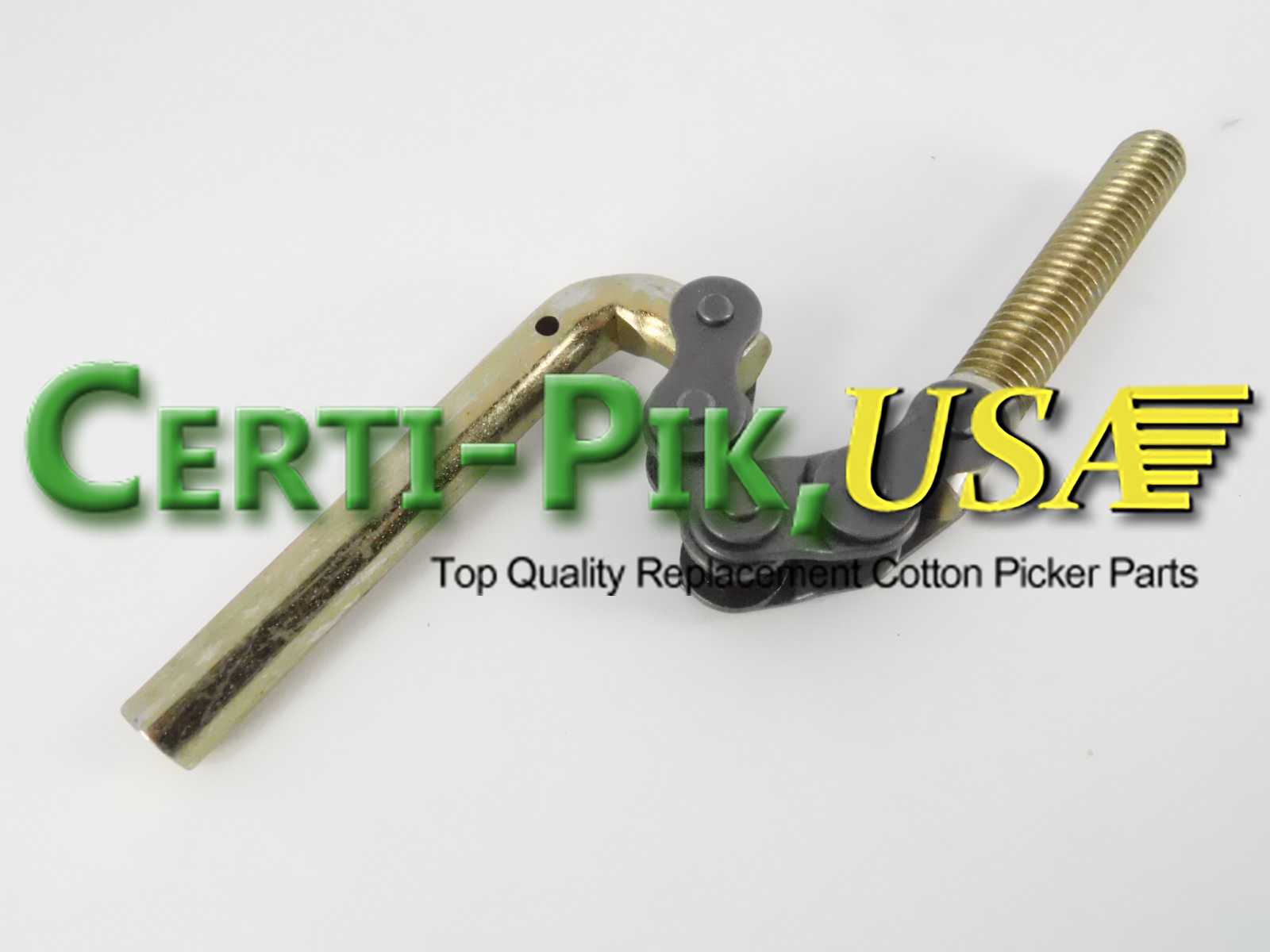 Description: BOLT – LINK CHAIN ADJUSTMENT (REAR)

OEM Part: AN194089

Section: Picking Unit Cabinet

John Deere 9935, 9960-9965 In-line F&R Pressure Plate Assembly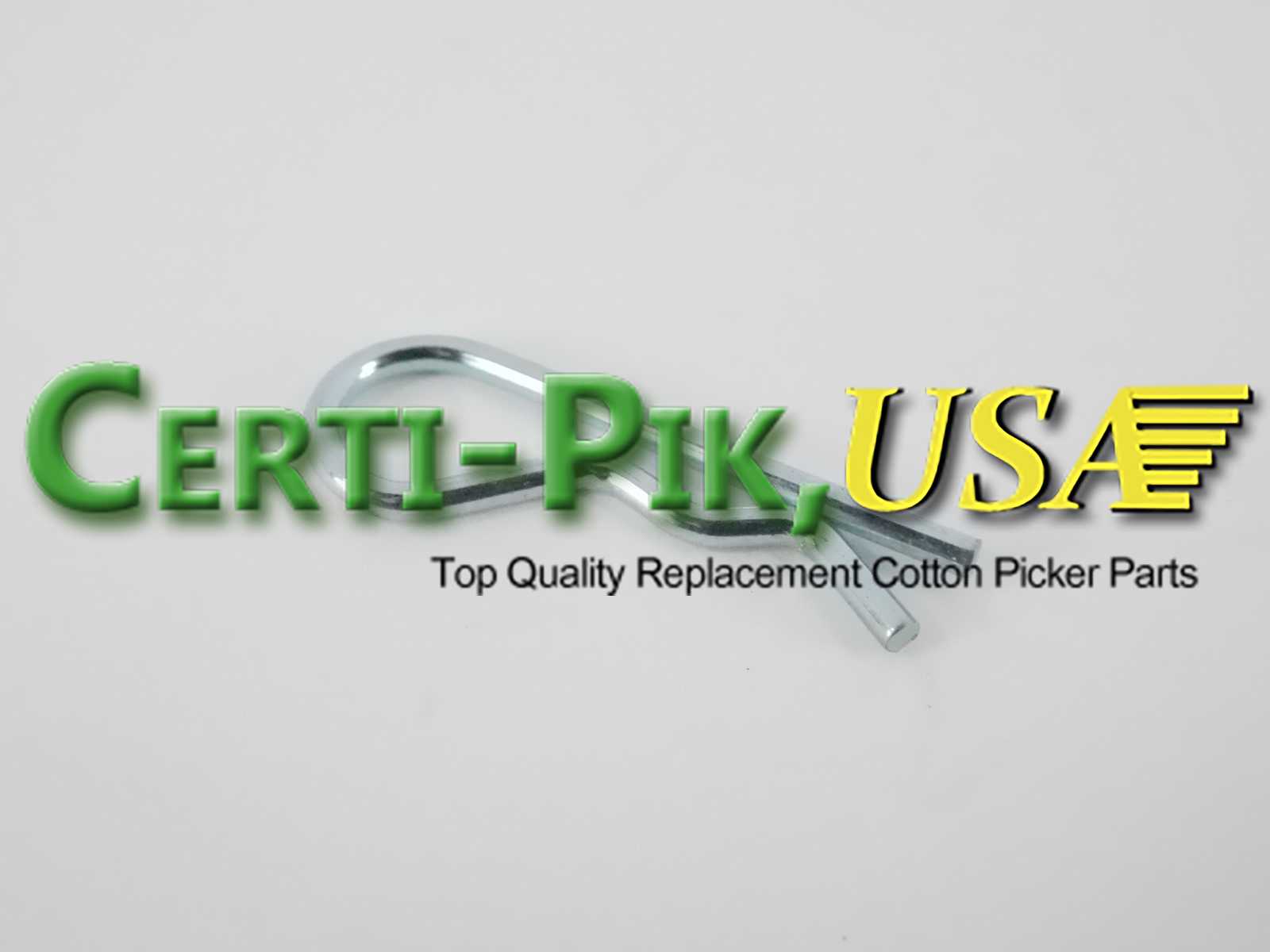 Description: PIN – SPRING LOCK PIN

OEM Part: J16931

Section: Picking Unit Cabinet

John Deere 9935, 9960-9965 In-line F&R Pressure Plate Assembly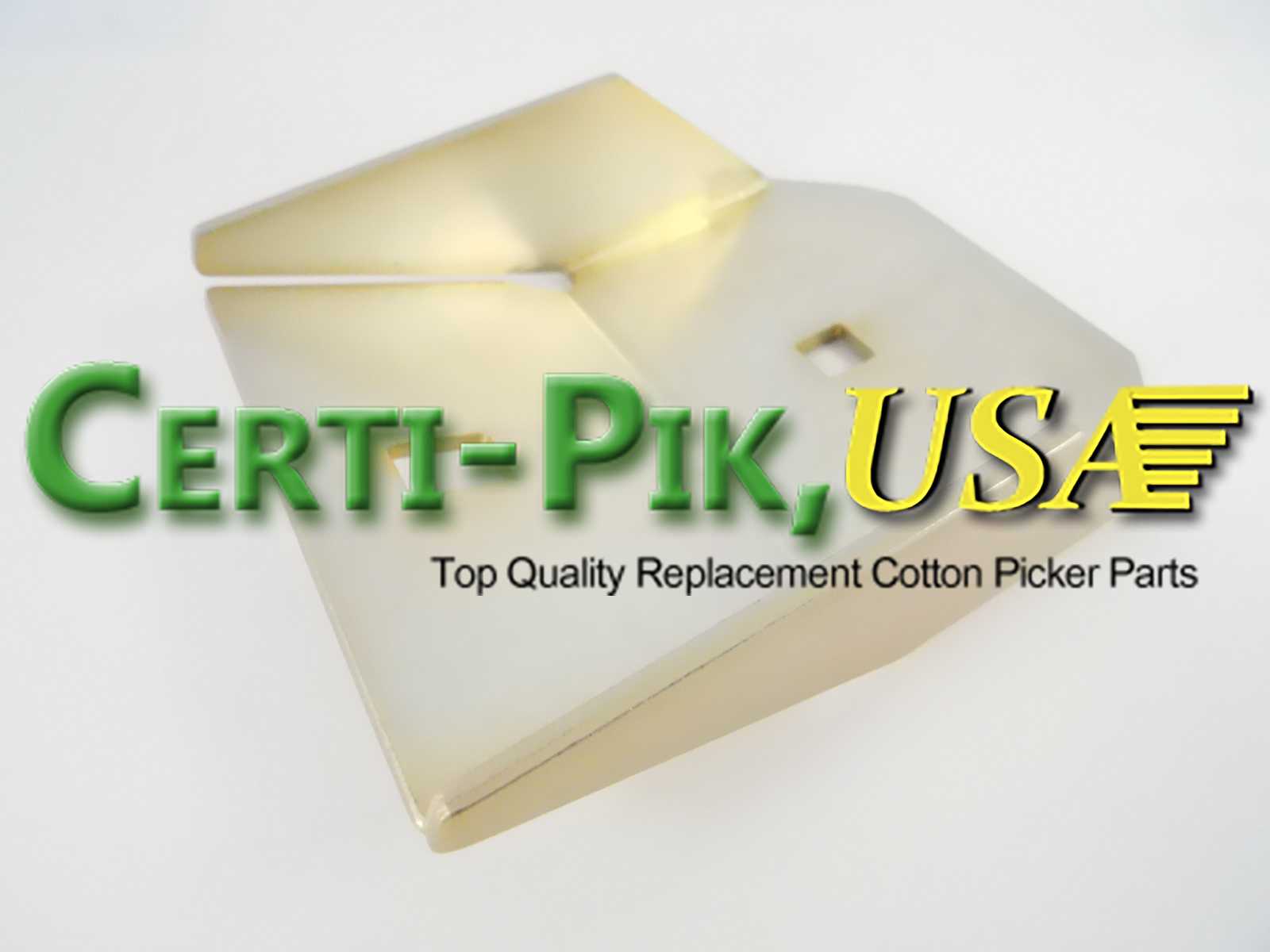 Description: PLATE – SCRAPPING

OEM Part: N196767

Section: Picking Unit Cabinet

John Deere 9935, 9960-9965 In-line F&R Pressure Plate Assembly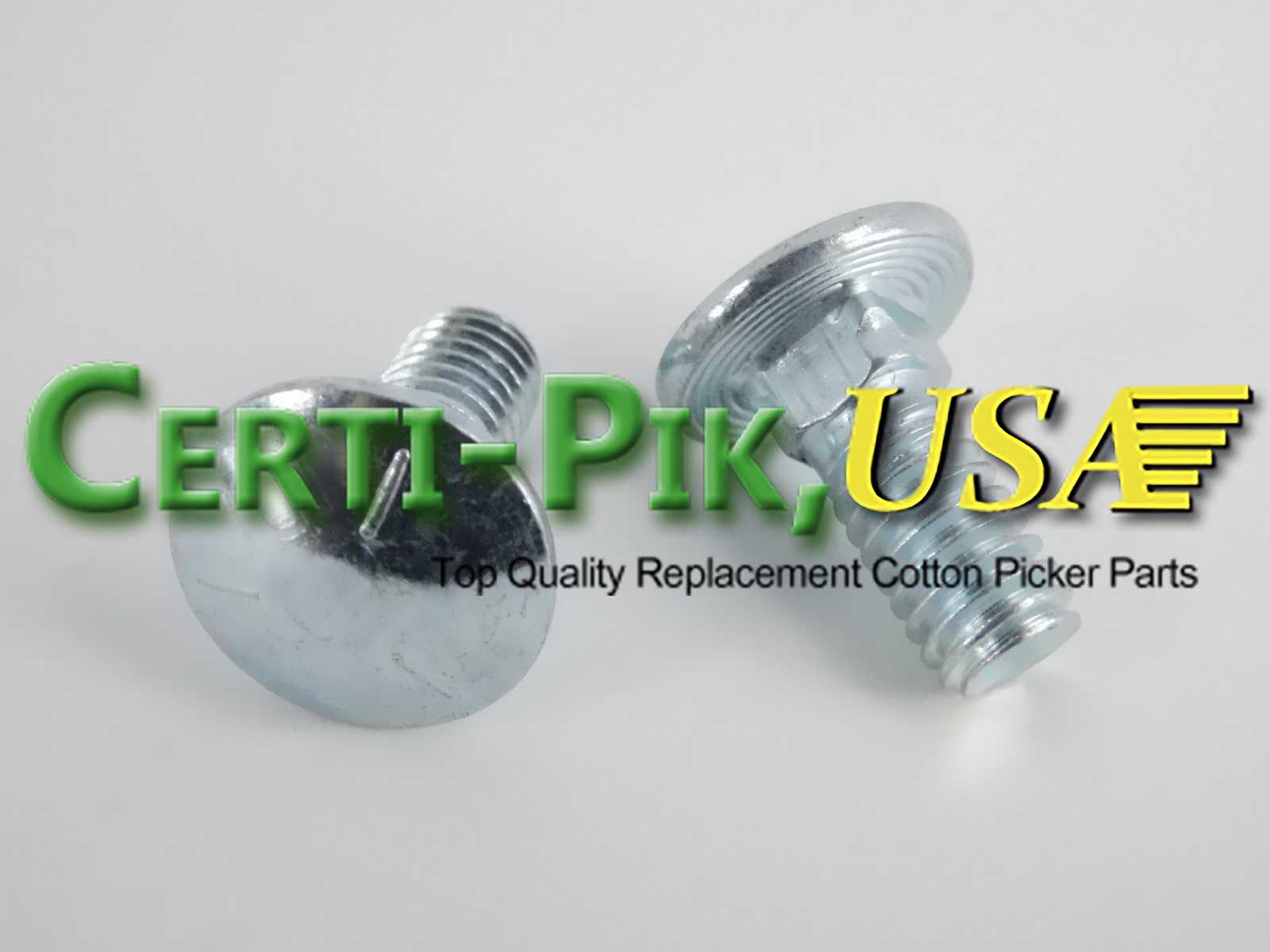 Description: BOLT – 5/16 X 3/4″ CARRIAGE

OEM Part: 03H1540

Section: Picking Unit Cabinet

John Deere 9935, 9960-9965 In-line F&R Pressure Plate Assembly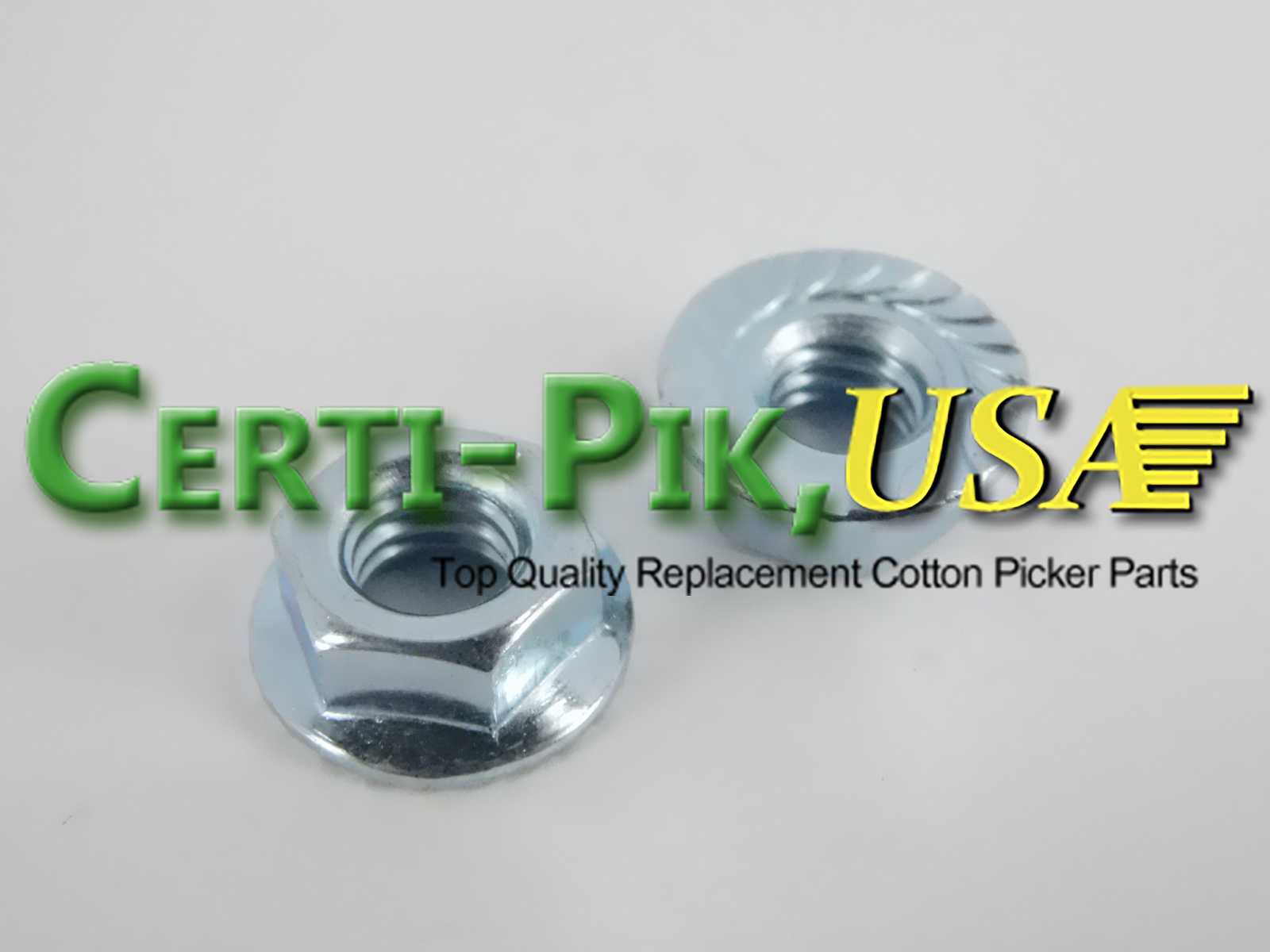 Description: NUT – 5/16 – SERR HEX FLANGE

OEM Part: N10213

Section: Picking Unit Cabinet

John Deere 9935, 9960-9965 In-line F&R Pressure Plate Assembly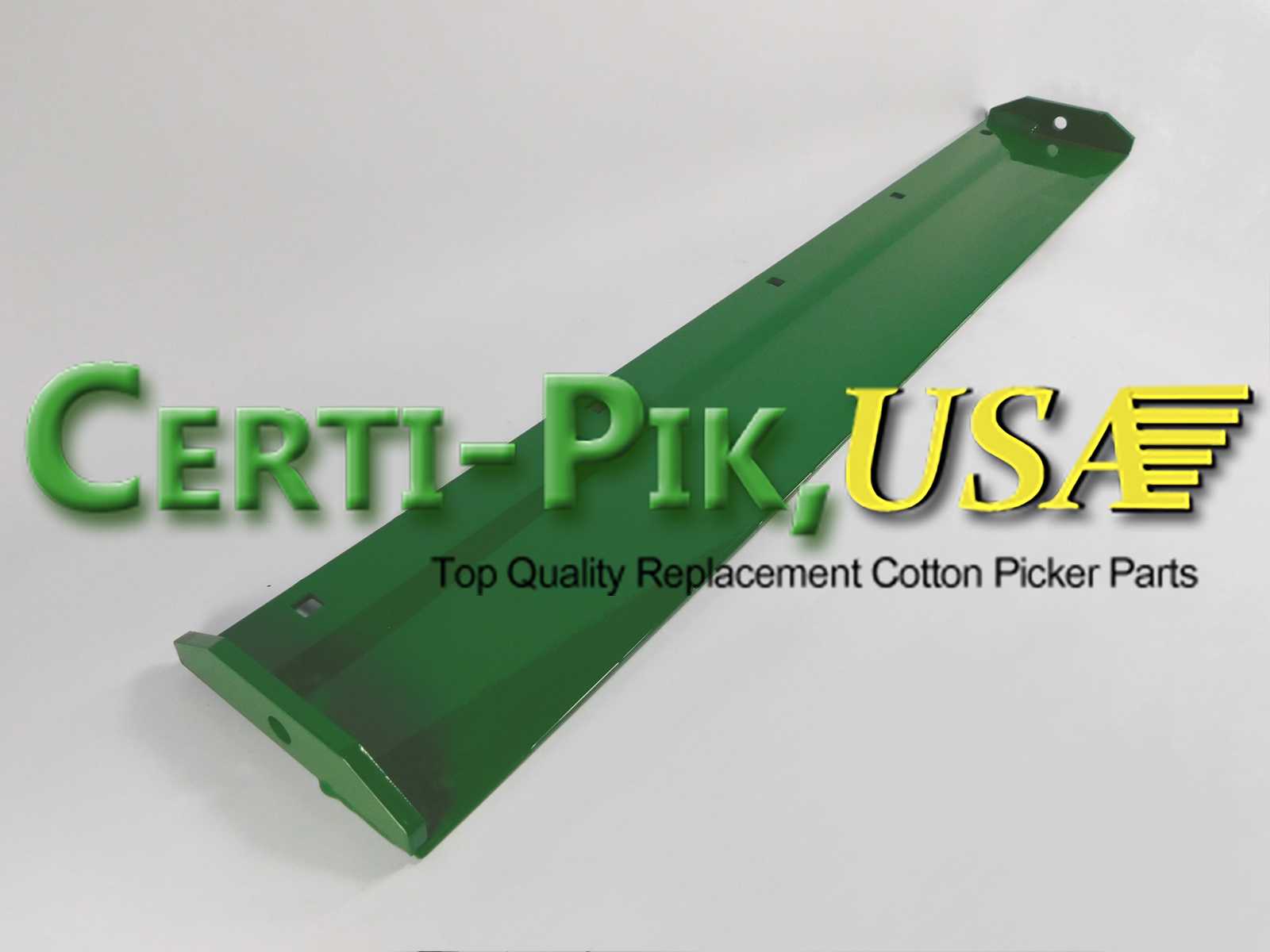 Description: SUPPORT EXTENSION (FRONT)

OEM Part: AN272810

Section: Picking Unit Cabinet

John Deere 9935, 9960-9965 In-line F&R Pressure Plate Assembly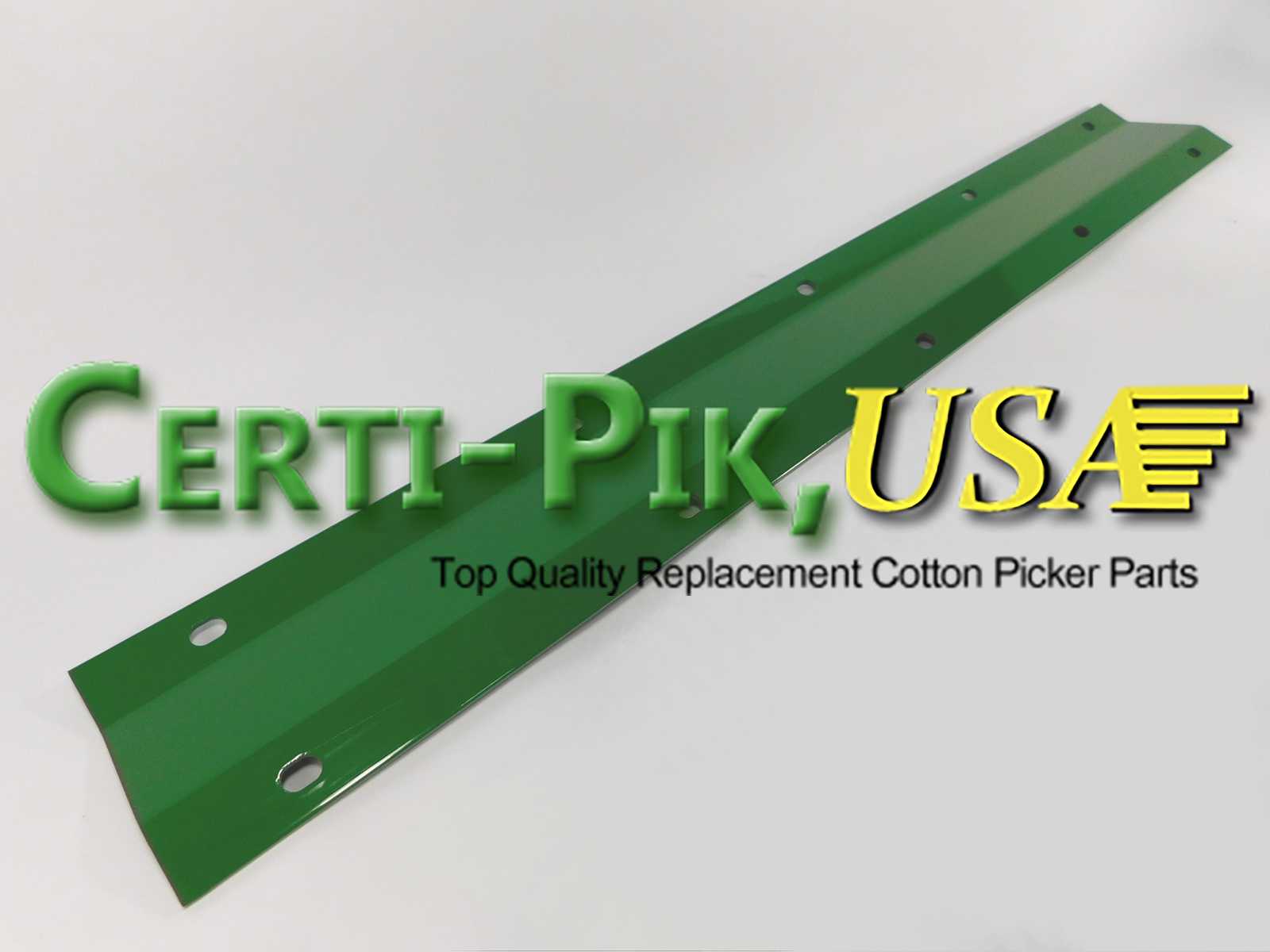 Description: EXTENSION (REAR)

OEM Part: N196120

Section: Picking Unit Cabinet

John Deere 9935, 9960-9965 In-line F&R Pressure Plate Assembly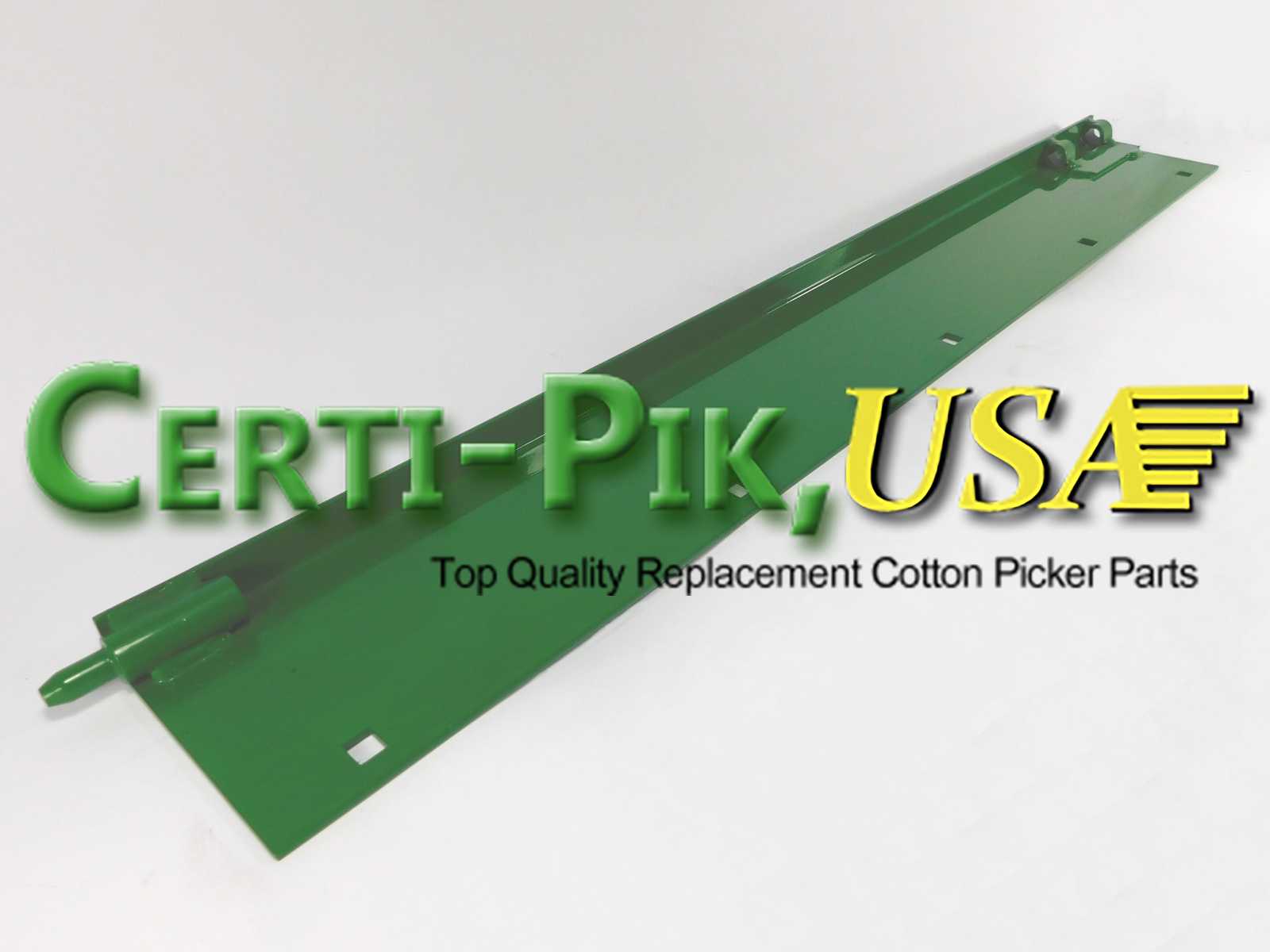 Description: EXTENSION (FRONT)

OEM Part: AN193844

Section: Picking Unit Cabinet

John Deere 9935, 9960-9965 In-line F&R Pressure Plate Assembly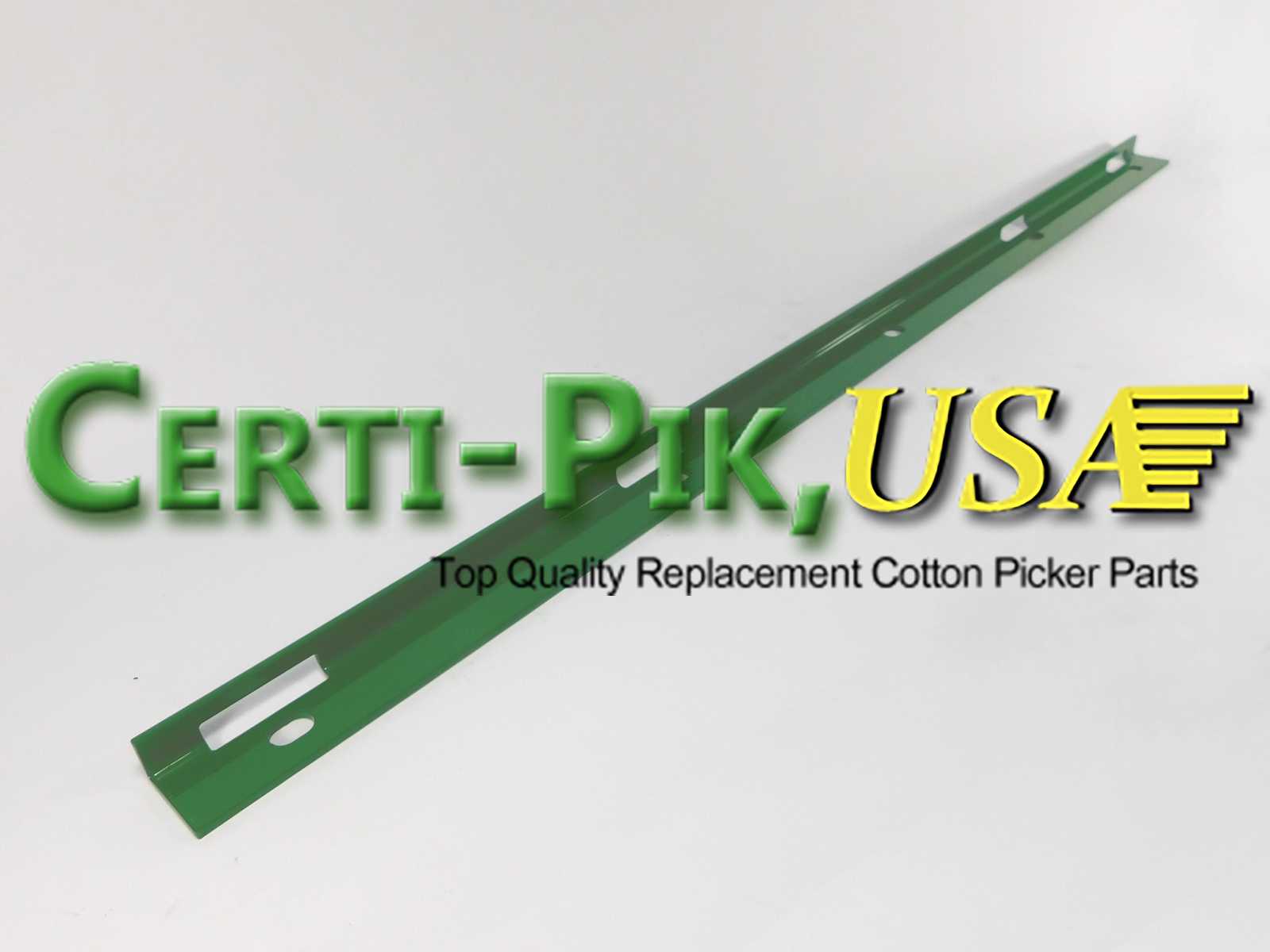 Description: ANGLE – EXTENSION CLAMP (FRONT & REAR)

OEM Part: N198851

Section: Picking Unit Cabinet

John Deere 9935, 9960-9965 In-line F&R Pressure Plate Assembly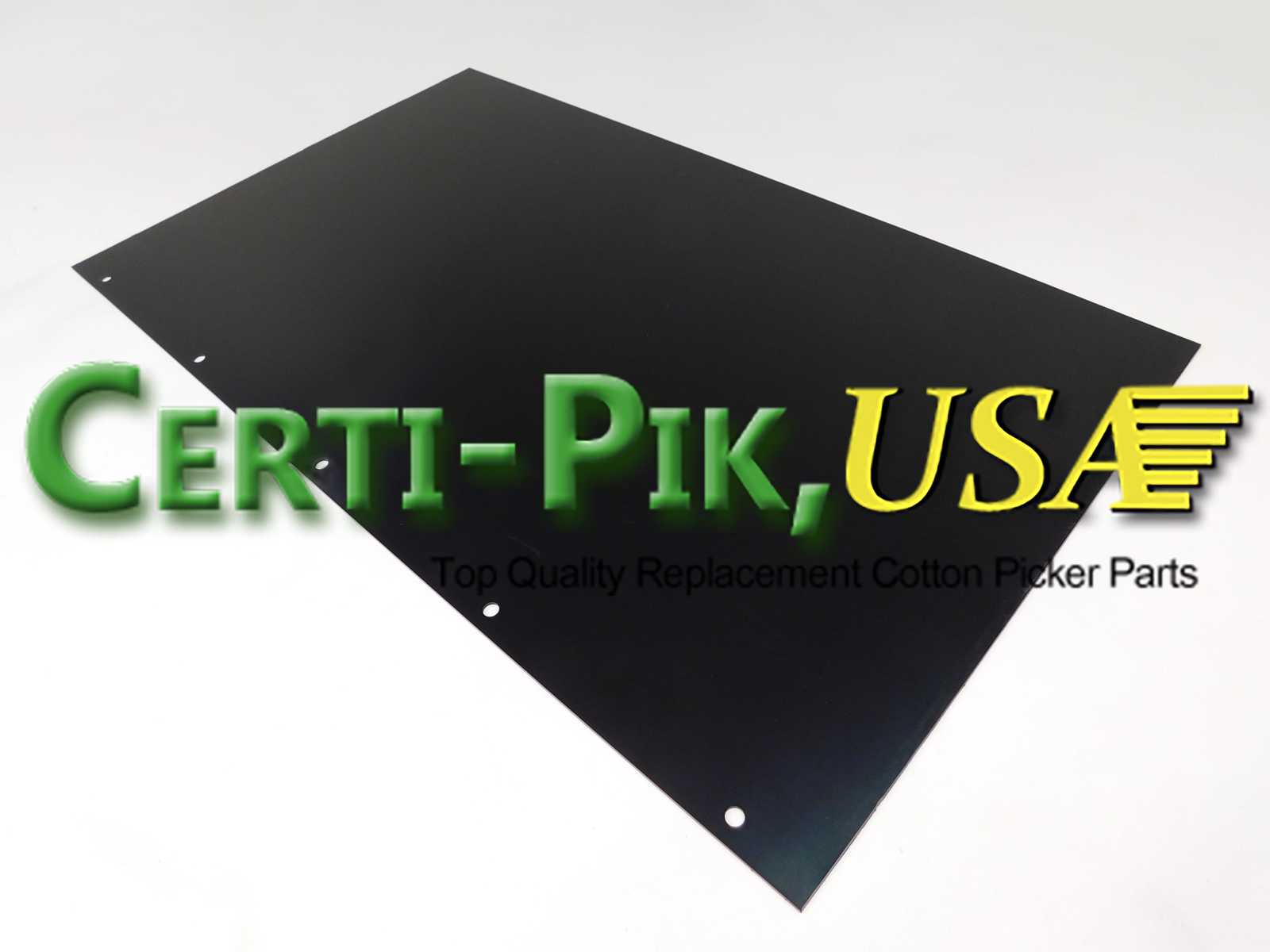 Description: EXTENSION – PLASTIC (FRONT & REAR)

OEM Part: N196126

Section: Picking Unit Cabinet

John Deere 9935, 9960-9965 In-line F&R Pressure Plate Assembly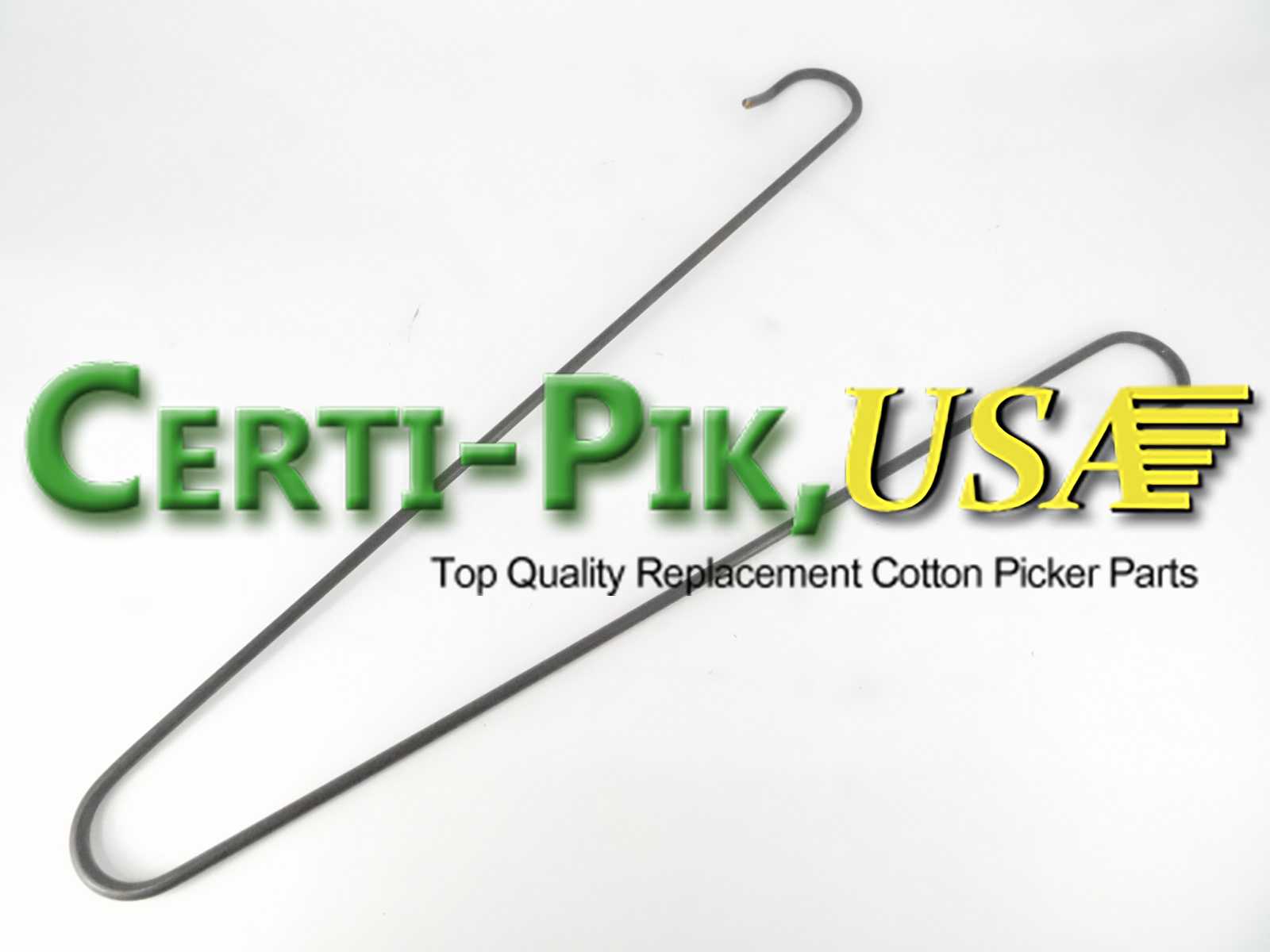 Description: REINFORCEMENT – PRESSURE PLATE (9935-CP690 – IN-LINE & PRO) 2x / 18S PLATE, 3x / 20S PLATE

OEM Part: N198712

Section: Picking Unit Cabinet

John Deere 9935, 9960-9965 In-line F&R Pressure Plate Assembly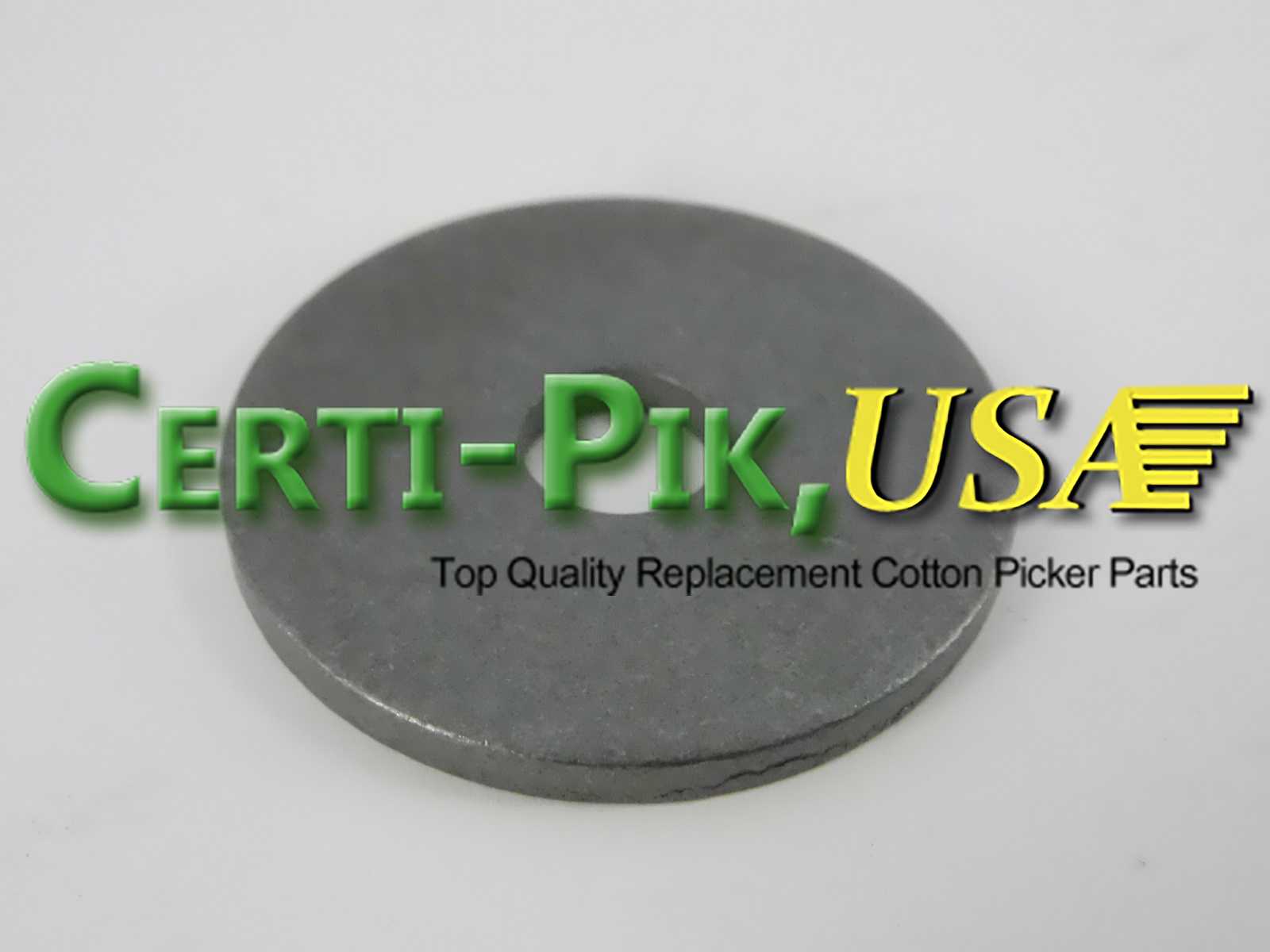 Description: WASHER – .410 X 1.5 X .120″

OEM Part: 24H1296

Section: Picking Unit Cabinet

John Deere 9935, 9960-9965 In-line F&R Pressure Plate Assembly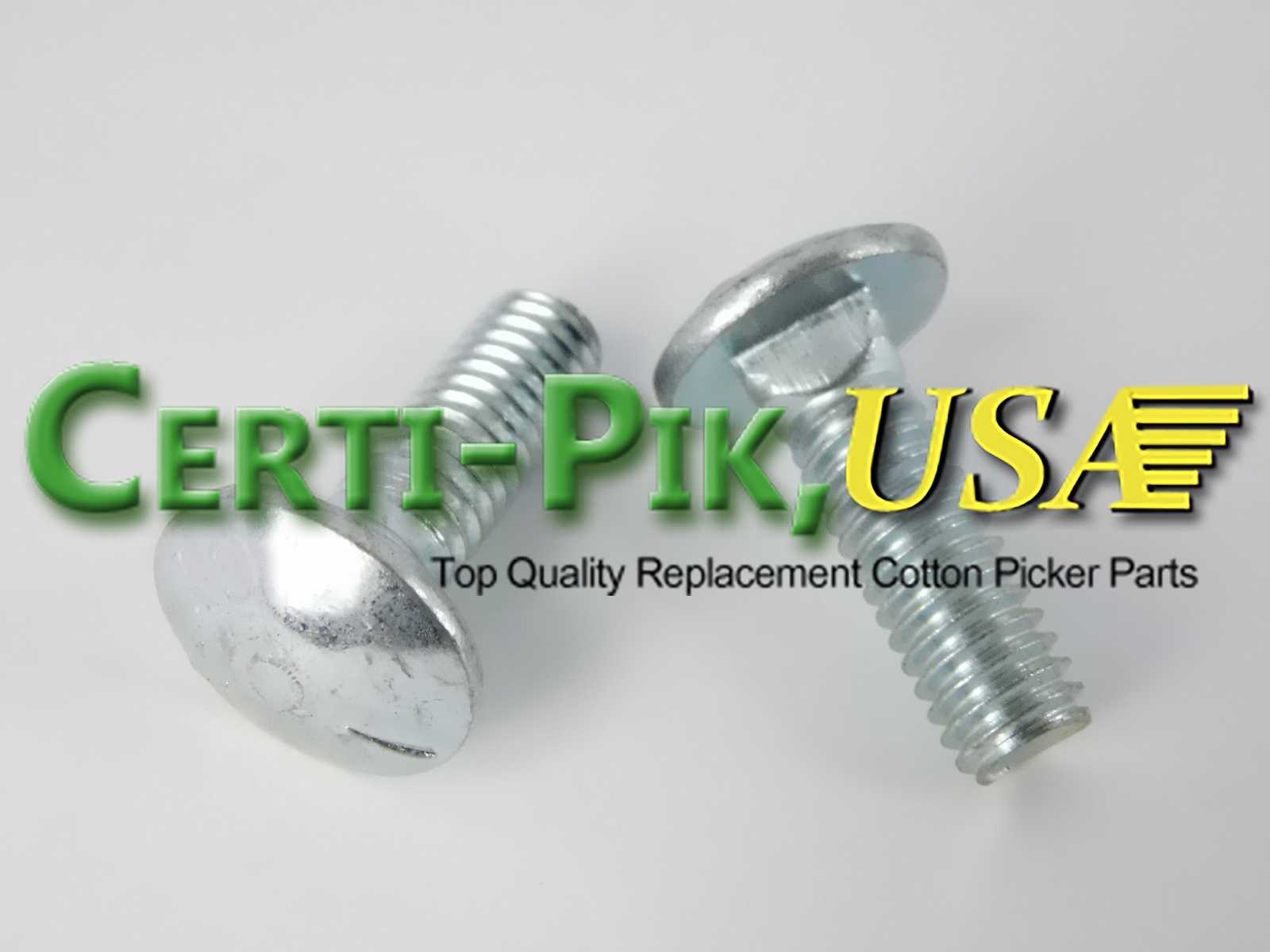 Description: BOLT – 5/16 X 1″ CARRIAGE

OEM Part: 03H1709

Section: Picking Unit Cabinet

John Deere 9935, 9960-9965 In-line F&R Pressure Plate Assembly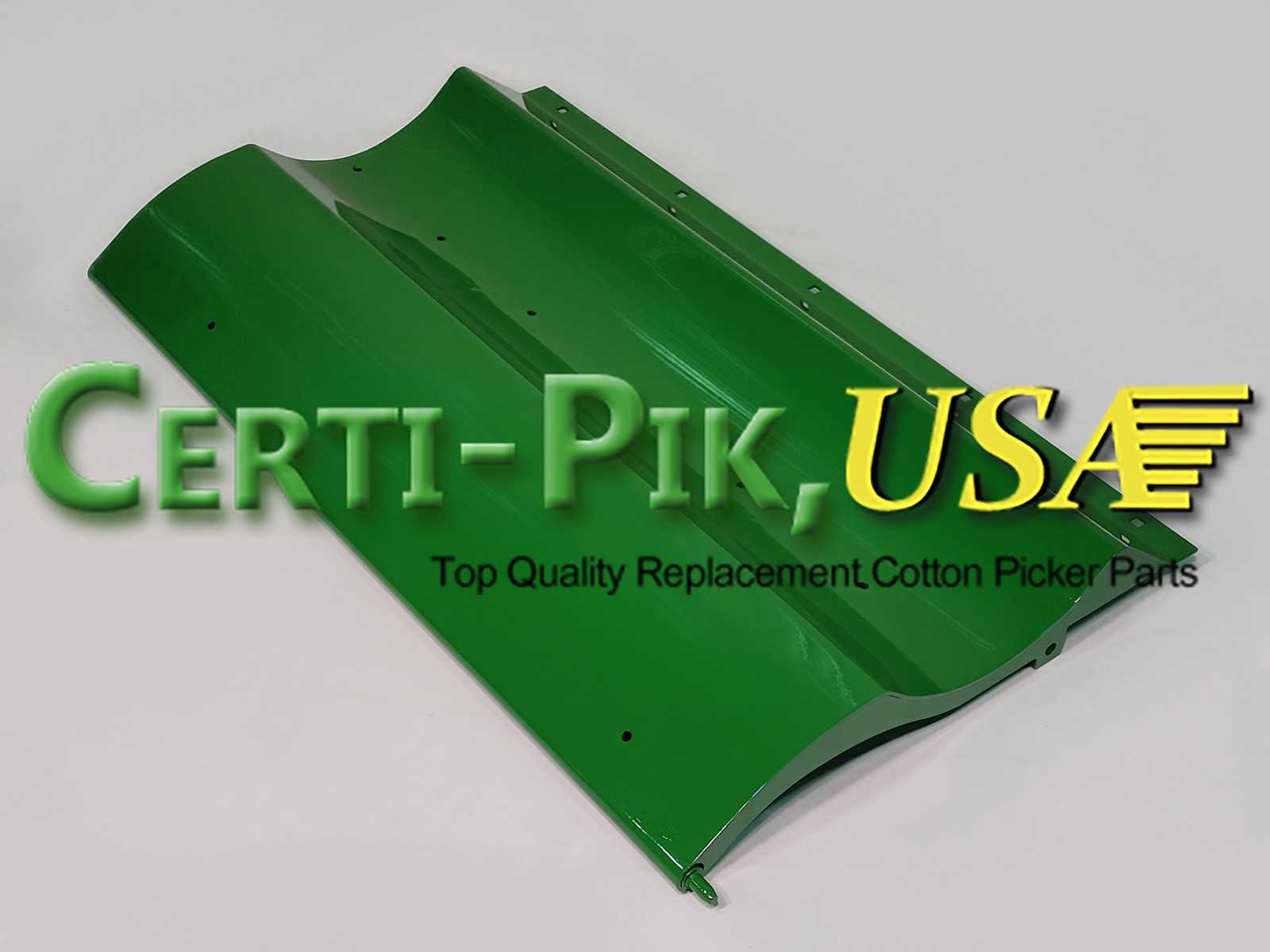 Description: Single Pik – CTX ExtenDoor – JD – PRESSURE PLATE – FRONT & REAR – (9960-9965 IN-LINE) REPLACES OEM# AN193029 – ( THIS DOOR USES 3x #669970 SCRAPPING PLATES)

OEM Part: CTX93029

Section: Picking Unit Cabinet

John Deere 9935, 9960-9965 In-line F&R Pressure Plate Assembly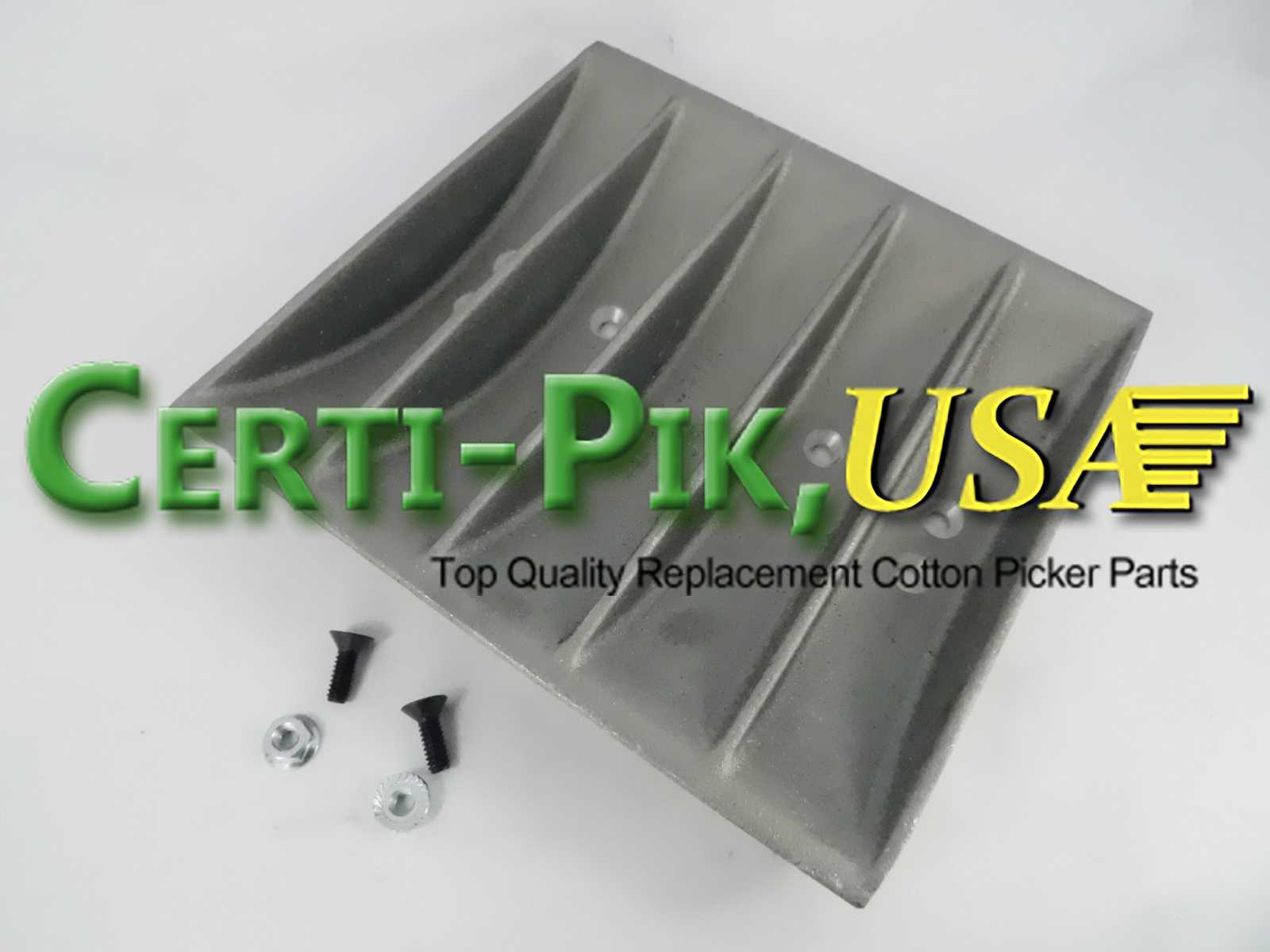 Description: CTX (5-SPINDLE) SCRAPPING PLATE – SOLD WITH ATTACHING HARDWARE- 2 BOLTS, & NUTS, NOT USED W/ REAR CASE

OEM Part: 669970

Section: Picking Unit Cabinet

John Deere 9935, 9960-9965 In-line F&R Pressure Plate Assembly



---
John Deere 9935, 9970-CP690 PRO-12 18S Pressure Plate Assembly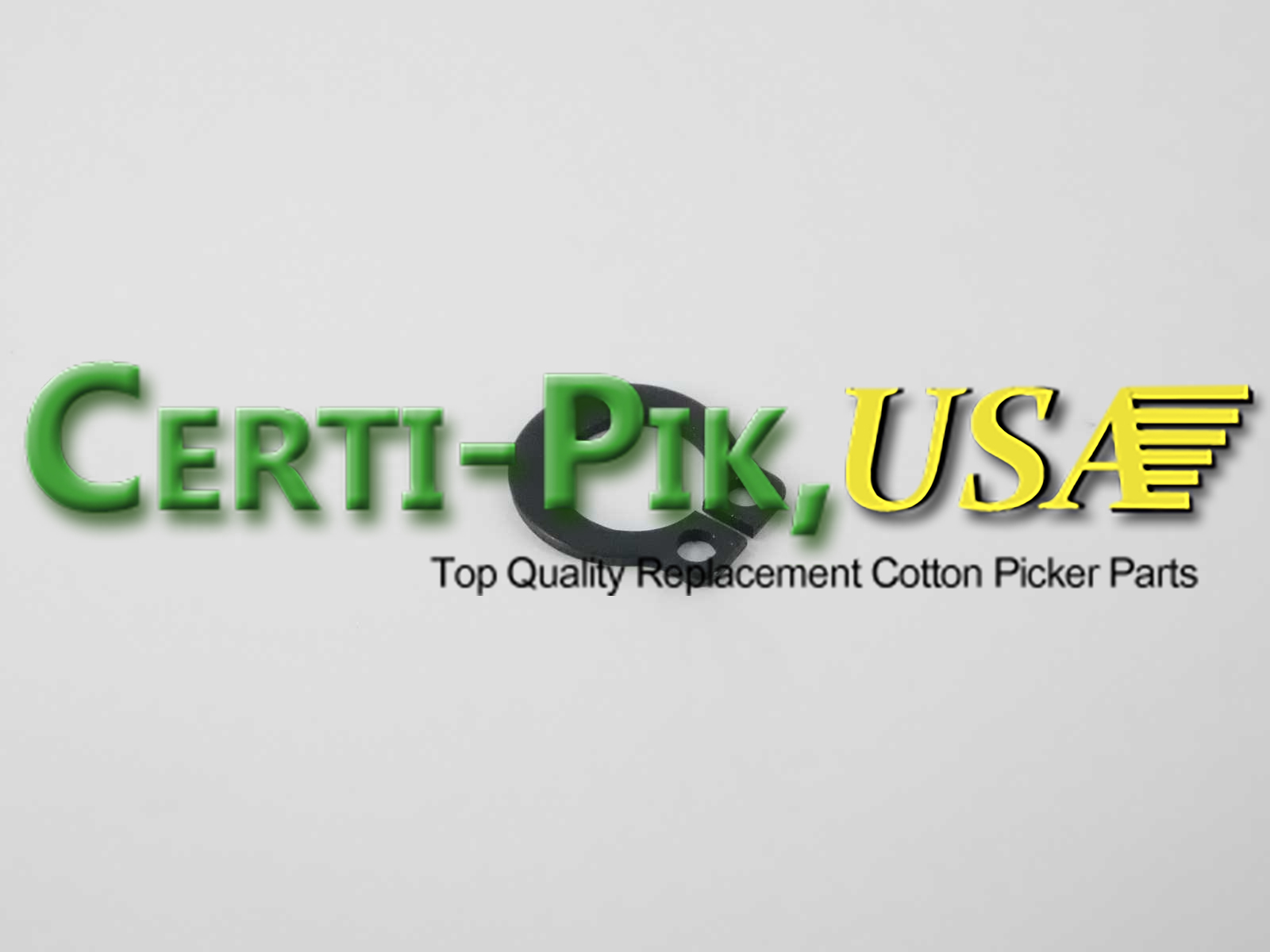 Description: SNAP RING (9900-CP690)

OEM Part: N33504

Section: Picking Unit Cabinet

John Deere 9935, 9970-CP690 18S Pressure Plate Assembly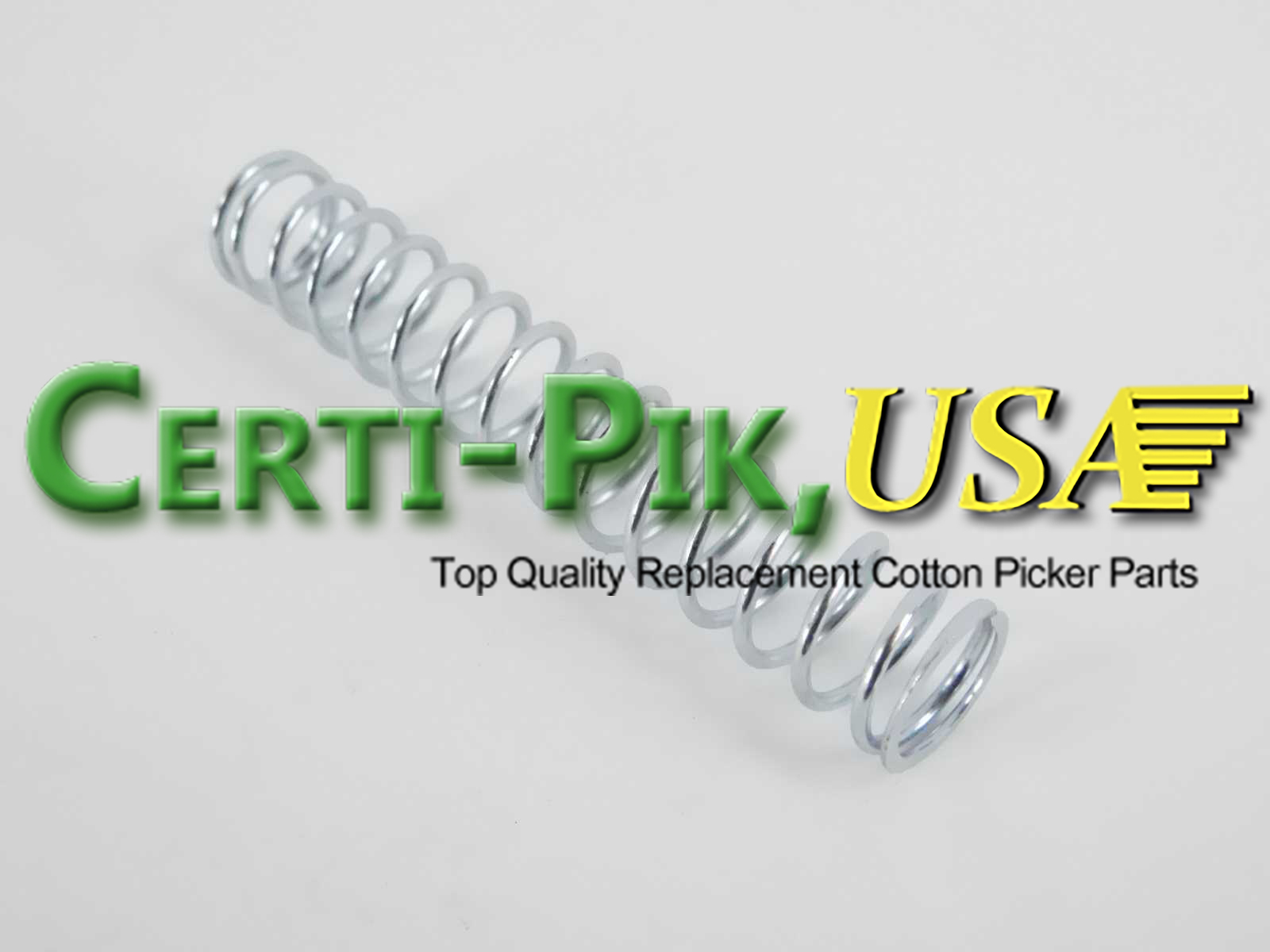 Description: SPRING – (9900-CP690) REPLACES N33404

OEM Part: KK19488

Section: Picking Unit Cabinet

John Deere 9935, 9970-CP690 18S Pressure Plate Assembly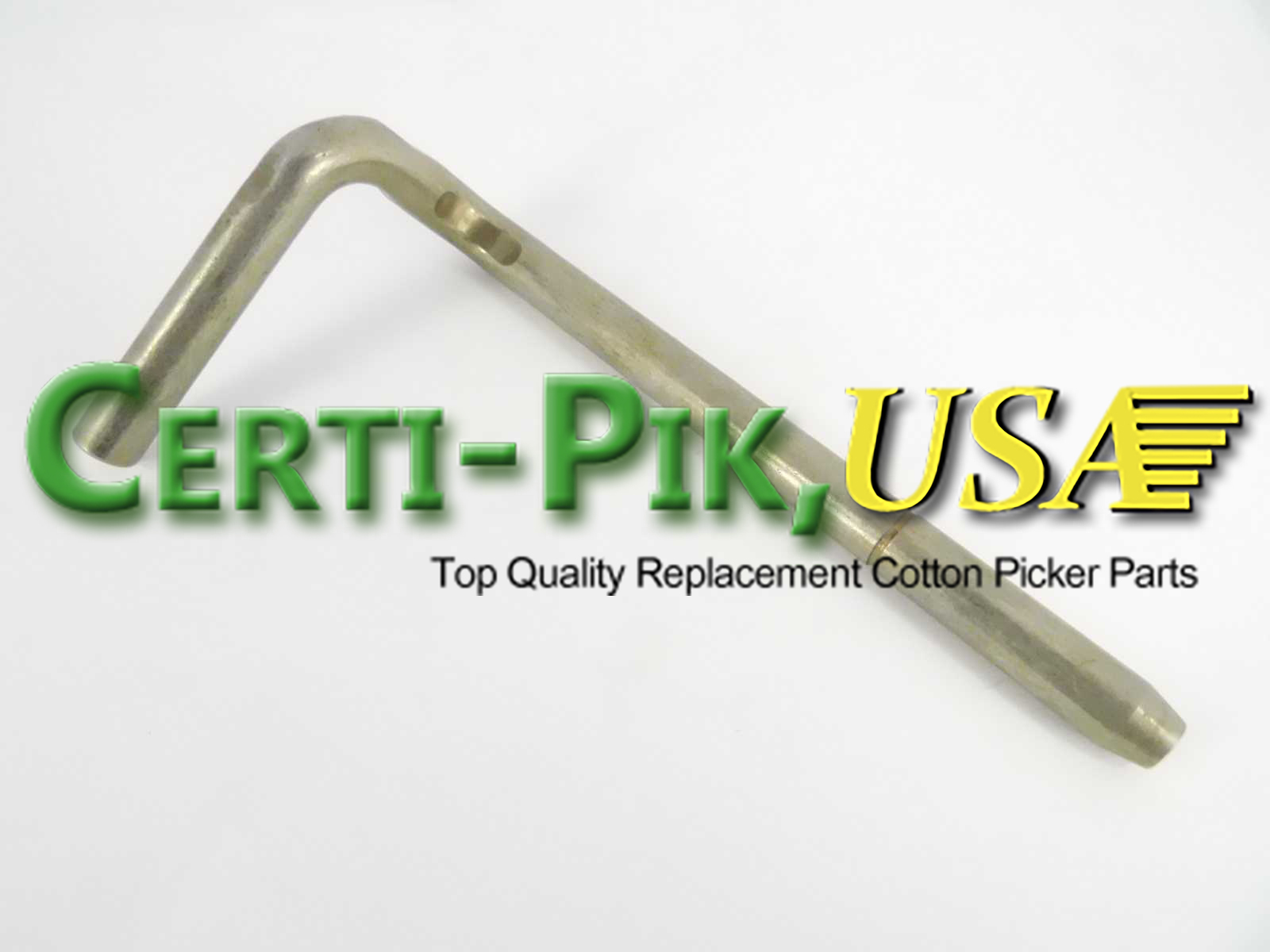 Description: PIN – PRESSURE PLATE PRO SERIES (9935, 9970-CP690)

OEM Part: N275113

Section: Picking Unit Cabinet

John Deere 9935, 9970-CP690 18S Pressure Plate Assembly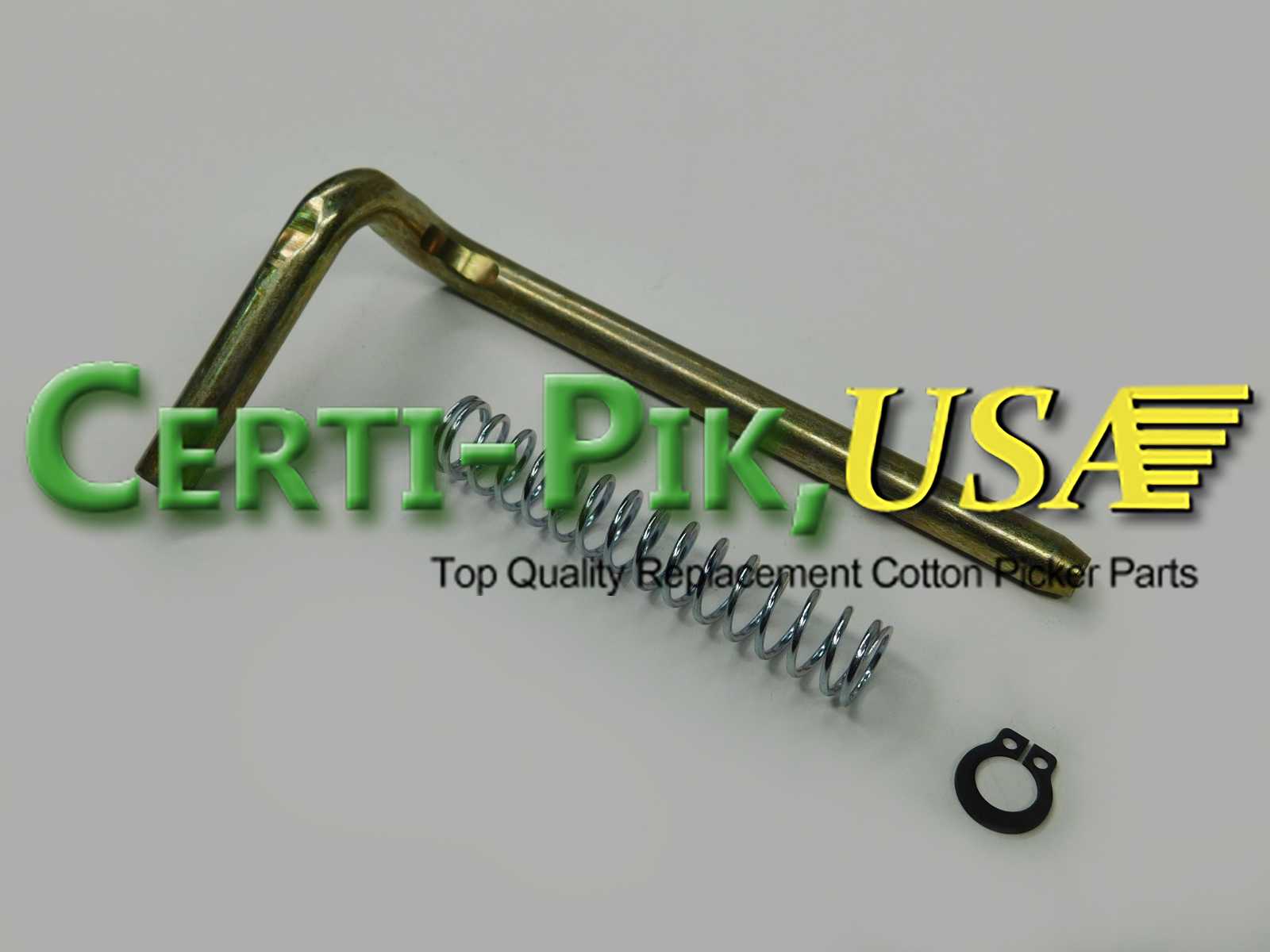 Description: PIN KIT – INCLUDES: 1x #75113-PIN, 1x #19488P-SPRING, 1x #33504P-SNAP RING

OEM Part: 75113K

Section: Picking Unit Cabinet

John Deere 9935, 9970-CP690 18S Pressure Plate Assembly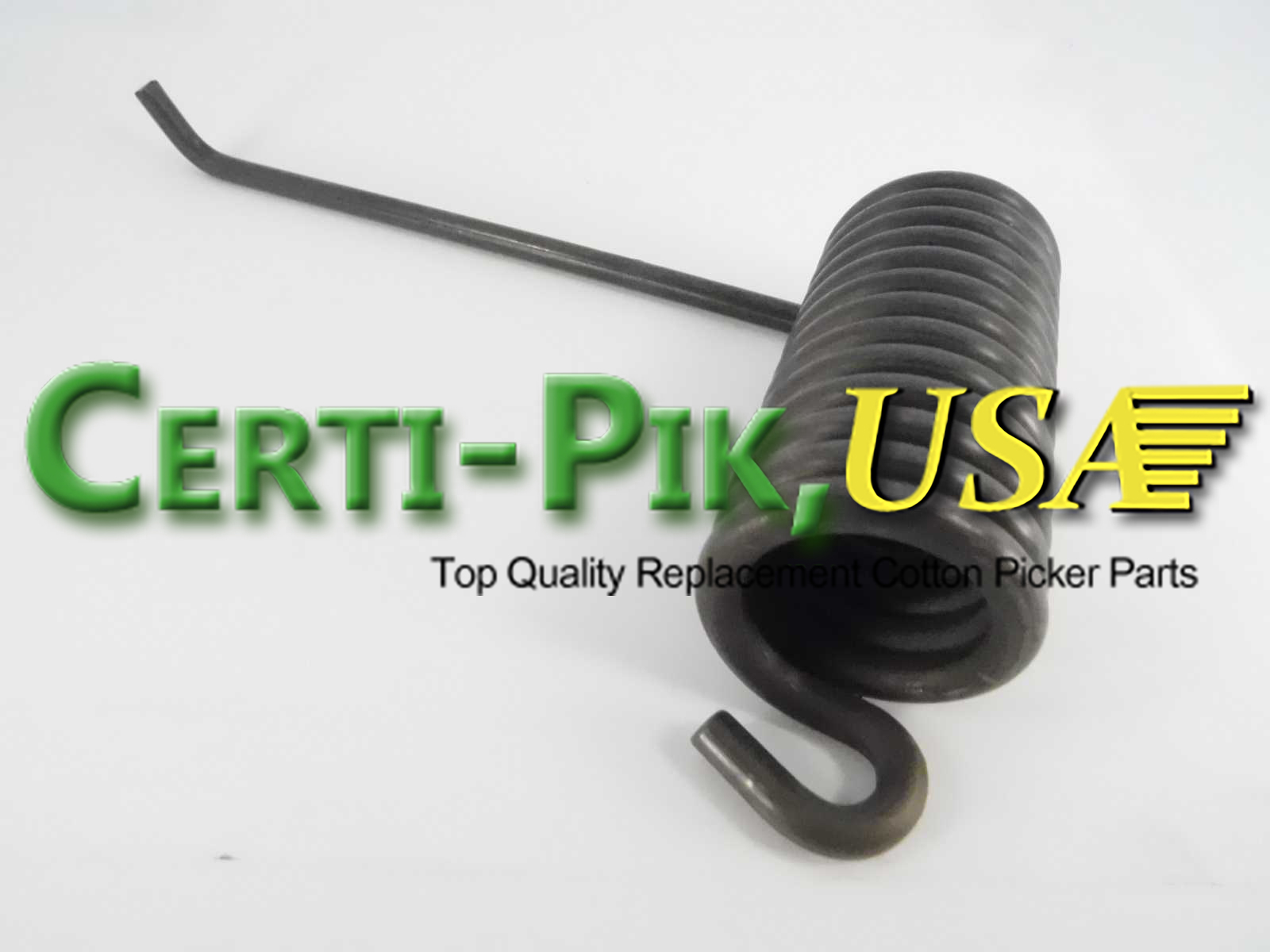 Description: SPRING – R.H. TORSION, PRO – PRESSURE PLATE, 9935-CP690 ( TOP AND BOTTOM POSITIONS )

OEM Part: N276341

Section: Picking Unit Cabinet

John Deere 9935, 9970-CP690 18S Pressure Plate Assembly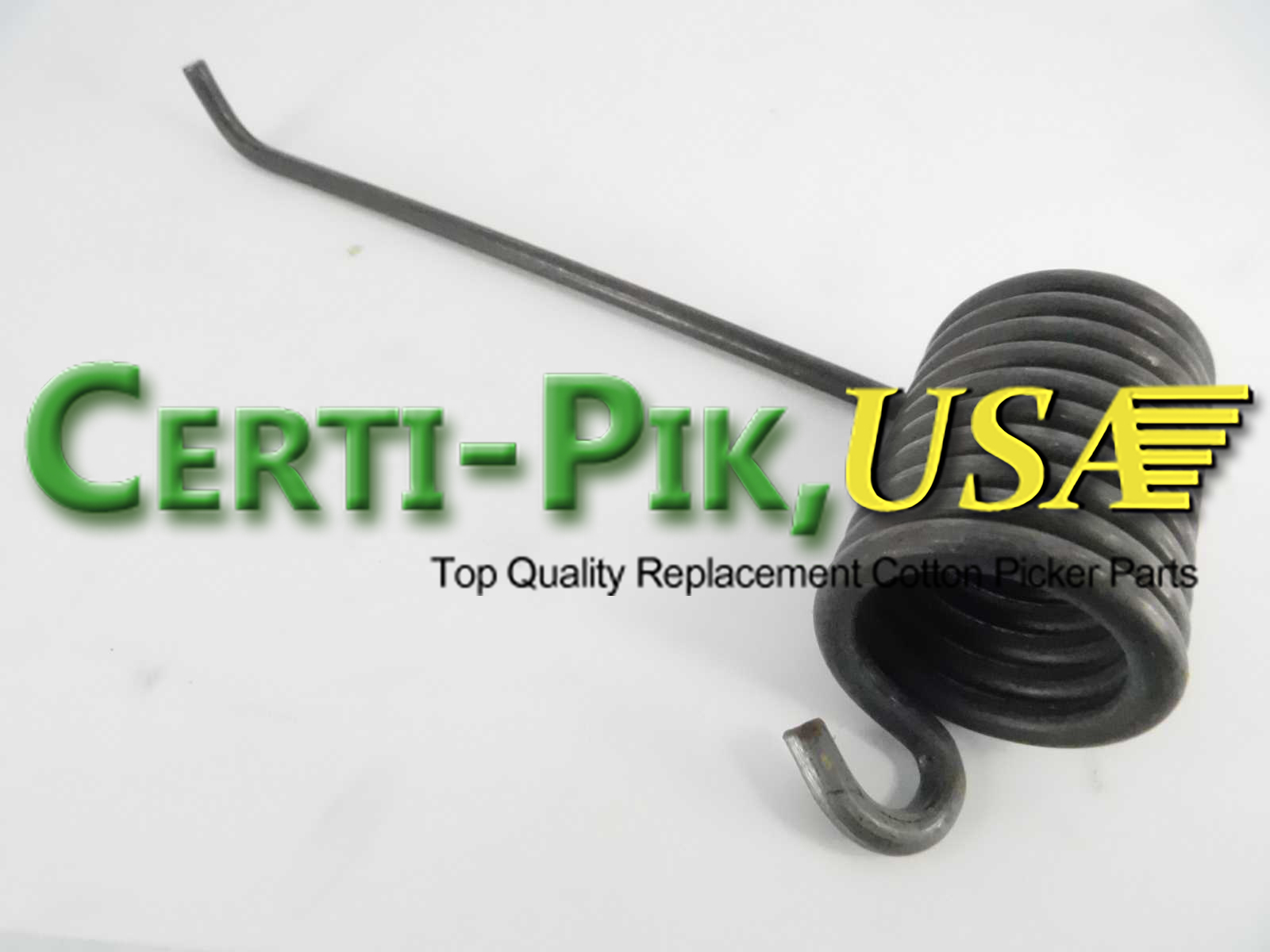 Description: SPRING – R.H. TORSION, 9900-CP690- FRONT PRESSURE PLATE

OEM Part: N190464

Section: Picking Unit Cabinet

John Deere 9935, 9970-CP690 18S Pressure Plate Assembly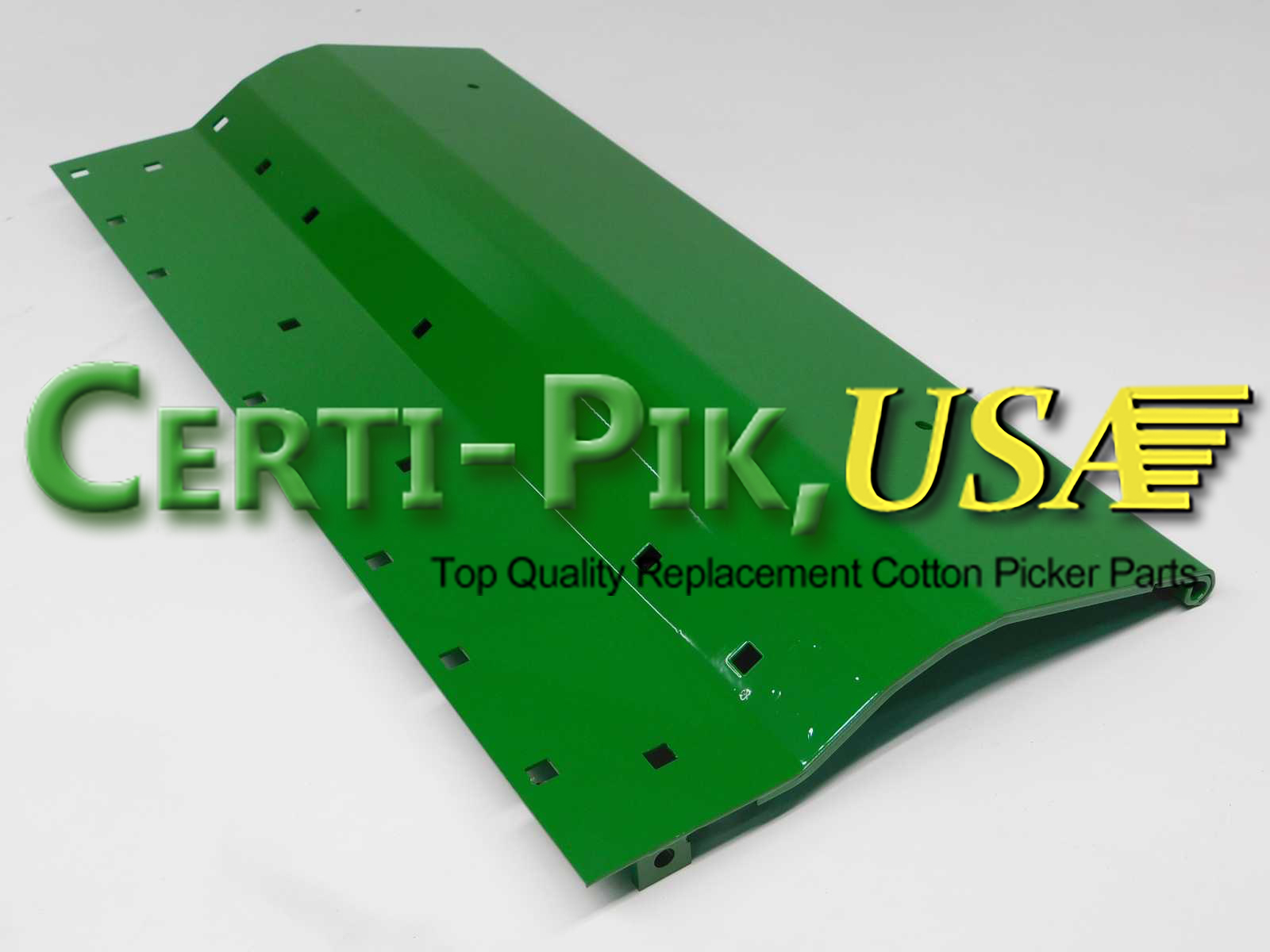 Description: PRESSURE PLATE – PRO-12 18S (9935-CP690)

OEM Part: AN274587

Section: Picking Unit Cabinet

John Deere 9935, 9970-CP690 18S Pressure Plate Assembly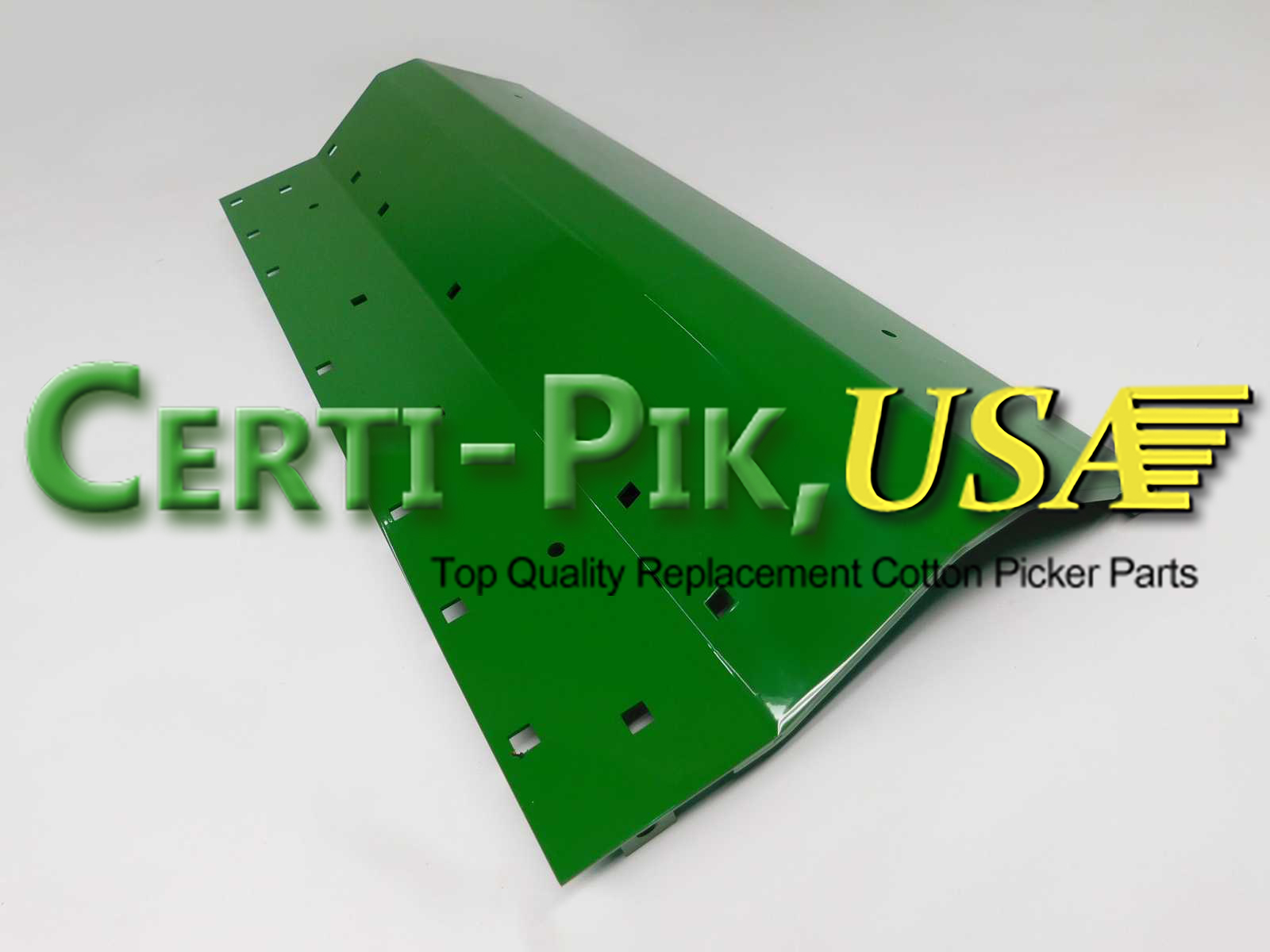 Description: PRESSURE PLATE – PRO-12 (18S)- NEW DEEP STYLE CONTOUR (9970-CP690) (ILL.)

OEM Part: AN279557

Section: Picking Unit Cabinet

John Deere 9935, 9970-CP690 18S Pressure Plate Assembly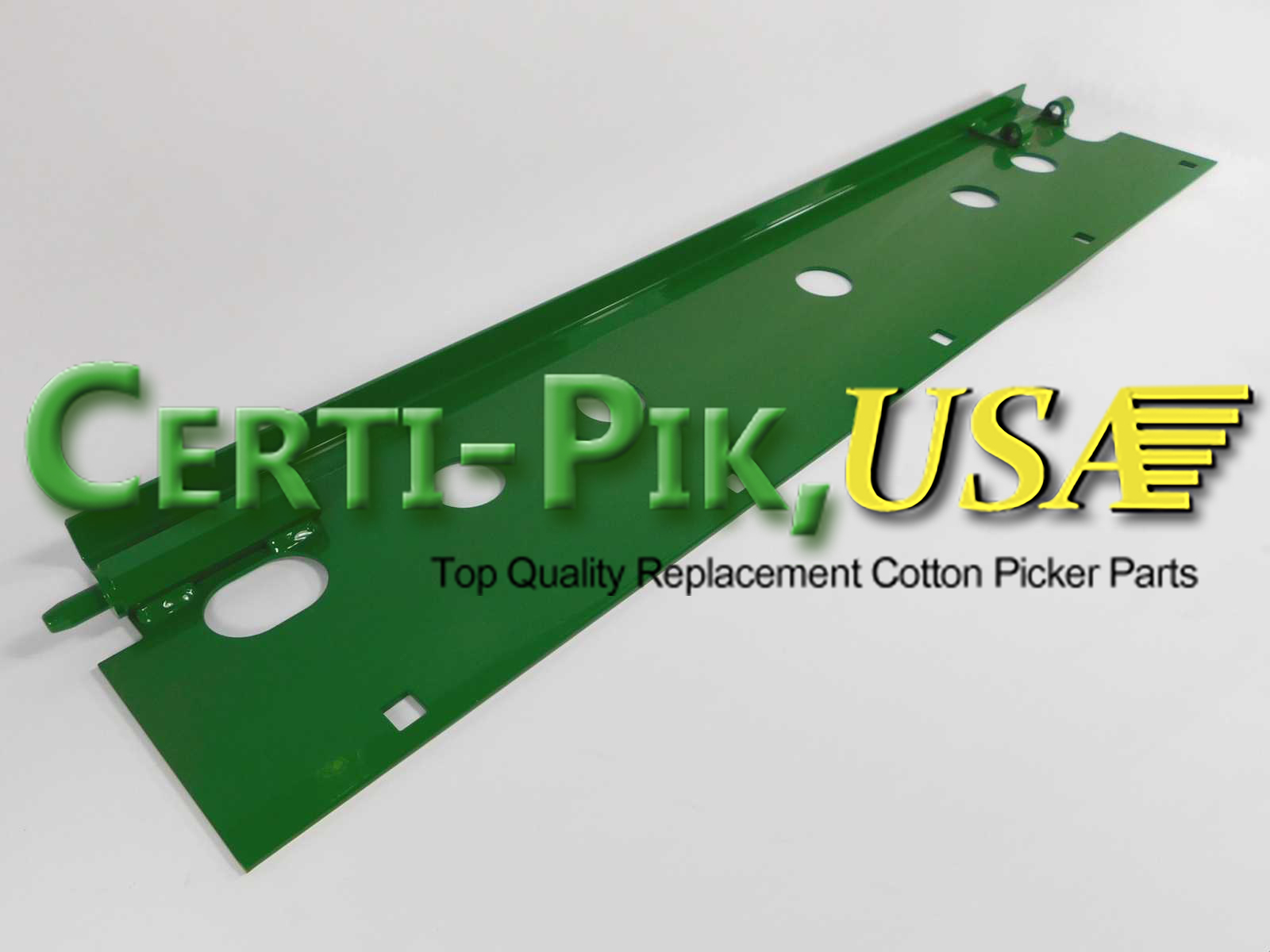 Description: EXTENSION – FRONT PRESSURE PLATE, PRO-12 18S (9970-CP690)

OEM Part: AN274542

Section: Picking Unit Cabinet

John Deere 9935, 9970-CP690 18S Pressure Plate Assembly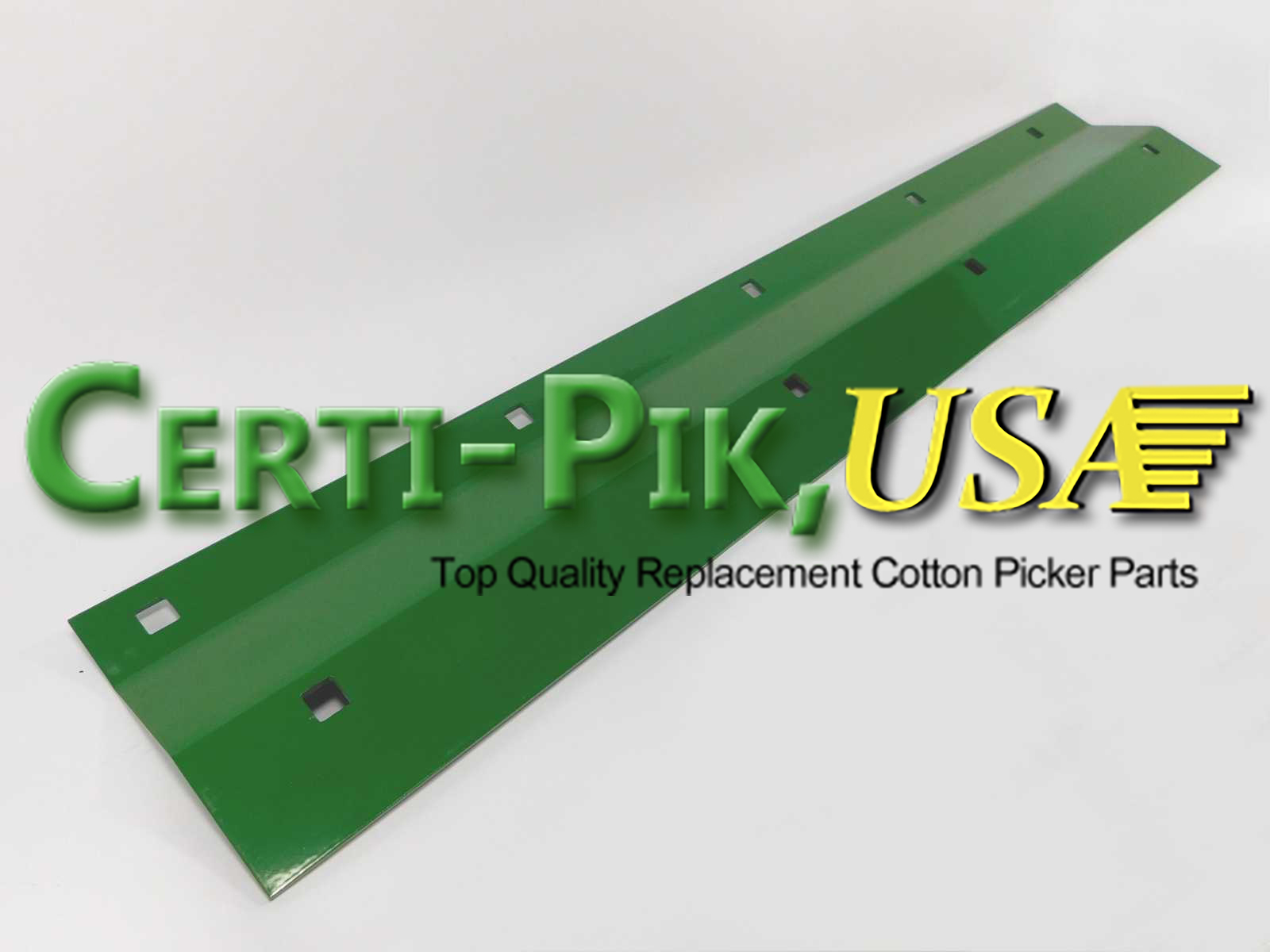 Description: EXTENSION – REAR PRESSURE PLATE, PRO-12 18S (9970-CP690)

OEM Part: N278127

Section: Picking Unit Cabinet

John Deere 9935, 9970-CP690 18S Pressure Plate Assembly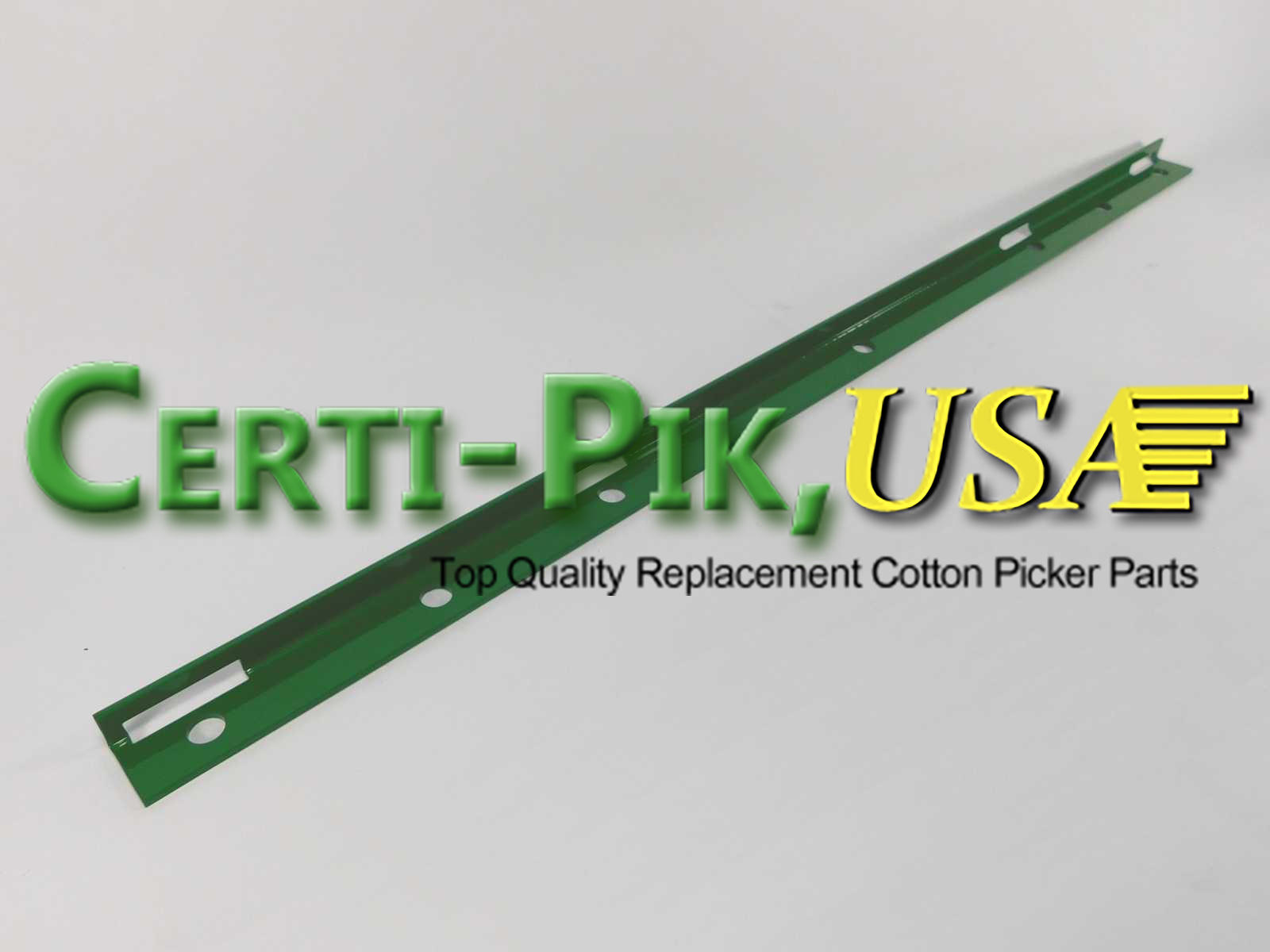 Description: ANGLE – EXTENSION CLAMP, PRESSURE PLATE, PRO-12 18S, (AR: 5x 01519-1″-BOLT & 5x 10215P-NUT) (9970-CP690)

OEM Part: N278107

Section: Picking Unit Cabinet

John Deere 9935, 9970-CP690 18S Pressure Plate Assembly
Description: EXTENSION – PLASTIC, PRESSURE PLATE, PRO-12 (9935-9996)- 18S (FRONT & REAR)- SUBS TO #KK10468: (7760-CP690)

OEM Part: N278108

Section: Picking Unit Cabinet

John Deere 9935, 9970-CP690 18S Pressure Plate Assembly
Description: REINFORCEMENT – PRESSURE PLATE (9935-CP690 – IN-LINE & PRO) 2x / 18S PLATE, 3x / 20S PLATE

OEM Part: N198712

Section: Picking Unit Cabinet

John Deere 9935, 9970-CP690 18S Pressure Plate Assembly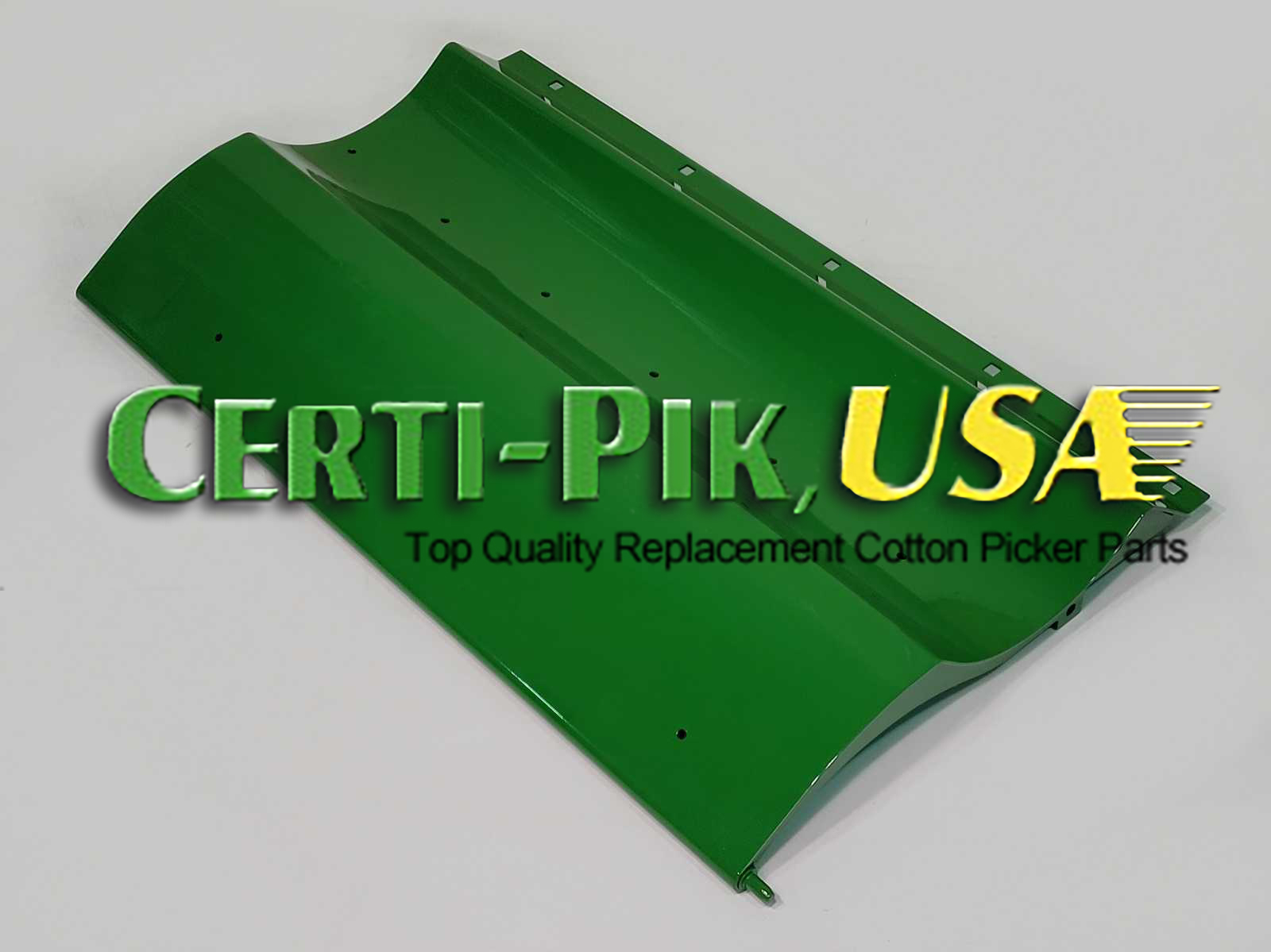 Description: Single Pik – CTX ExtenDoor – JD – PRESSURE PLATE – PRO 12 18S : FRONT (9970-CP690) REPLACES OEM #AN274587 & AN279557 – (THIS DOOR USES 3x #669970 SCRAPPING PLATES)

OEM Part: CTX74587F

Section: Picking Unit Cabinet

John Deere 9935, 9970-CP690 18S Pressure Plate Assembly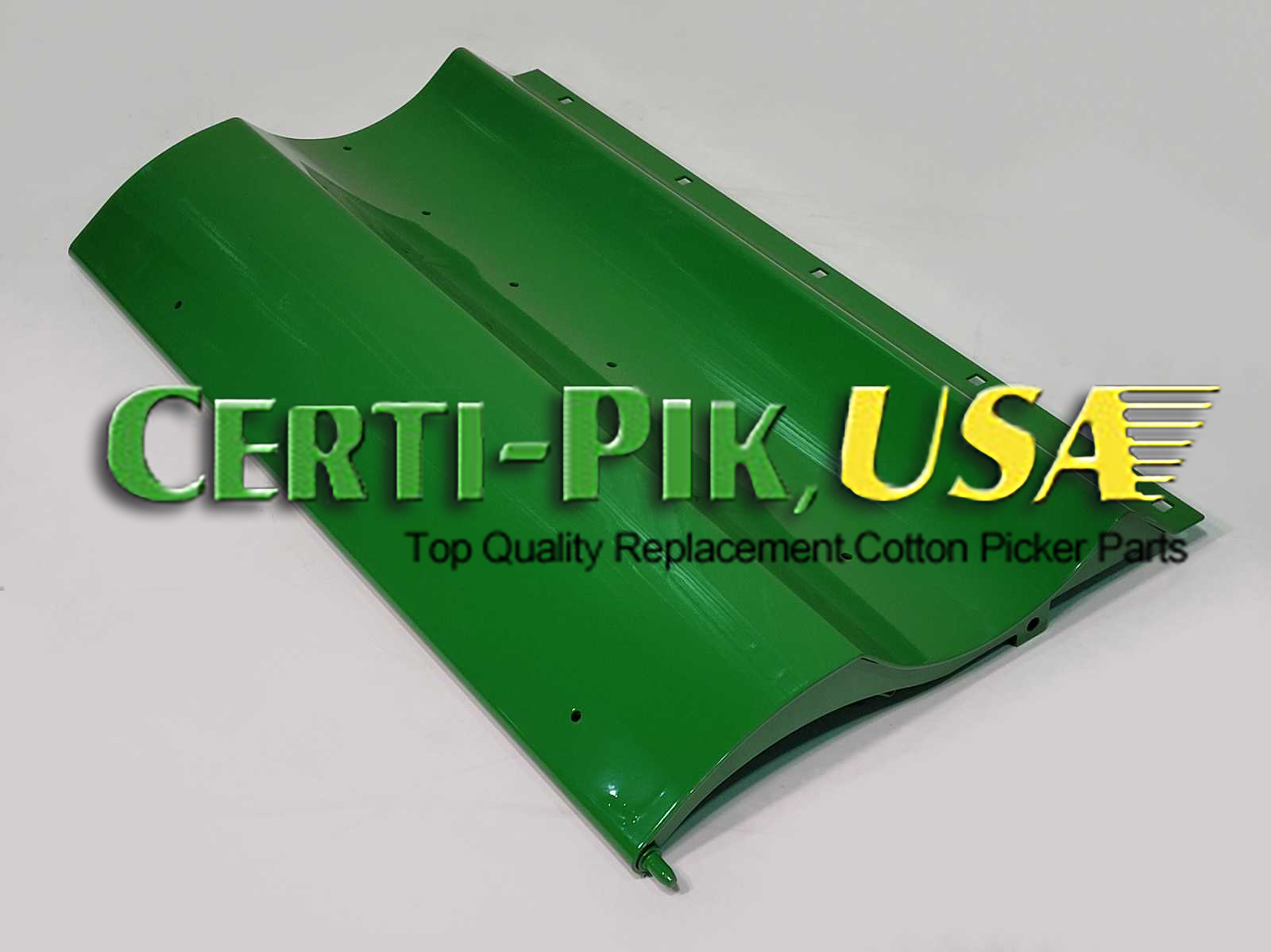 Description: Single Pik – CTX ExtenDoor – JD – PRESSURE PLATE – PRO 12 18S : REAR (9970-CP690) REPLACES OEM #AN274587 – (THIS DOOR USES 3x #669970 SCRAPPING PLATES)

OEM Part: CTX74587R

Section: Picking Unit Cabinet

John Deere 9935, 9970-CP690 18S Pressure Plate Assembly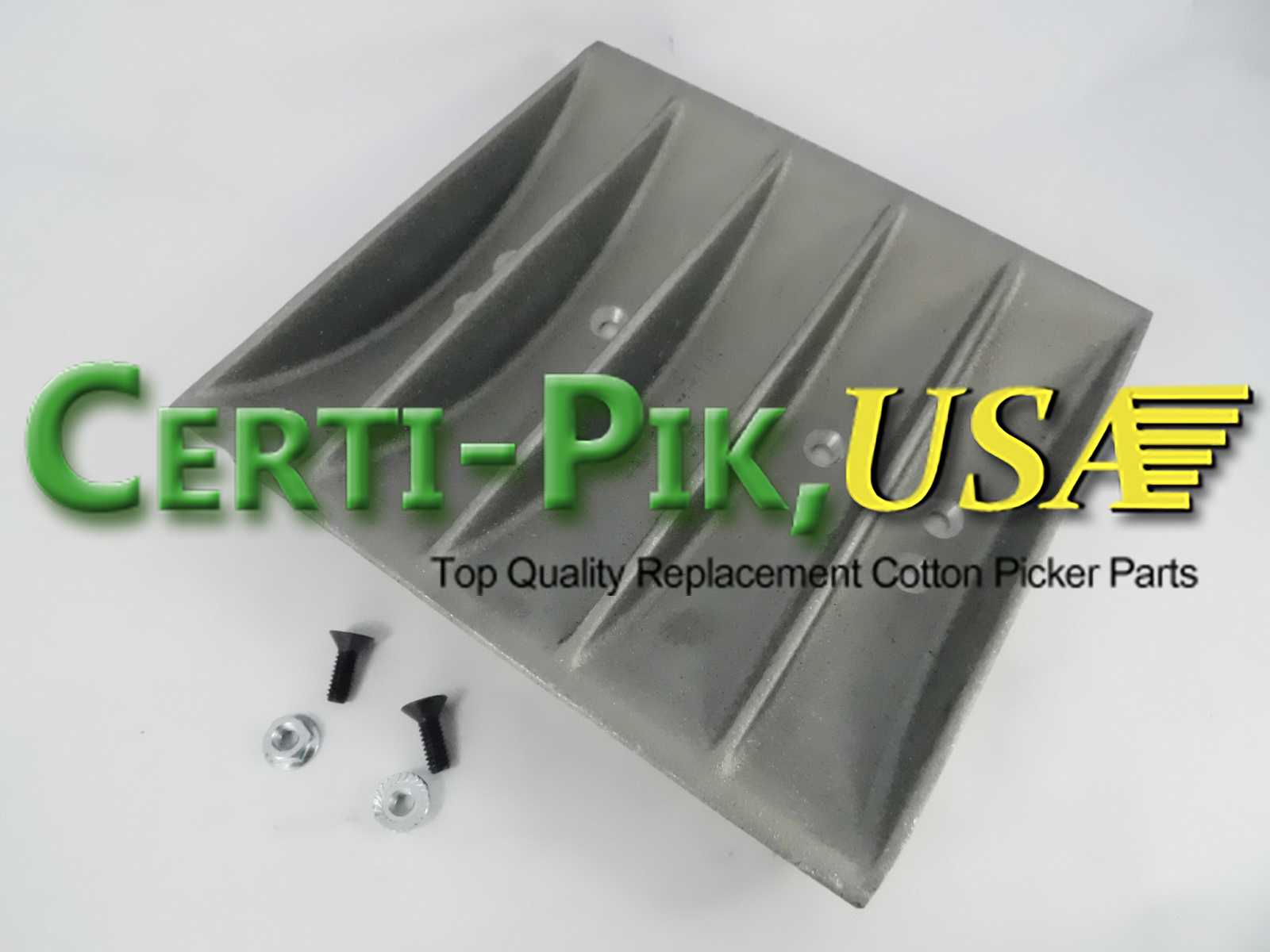 Description: CTX (5-SPINDLE) SCRAPPING PLATE – SOLD WITH ATTACHING HARDWARE- 2 BOLTS, & NUTS, NOT USED W/ REAR CASE

OEM Part: 669970

Section: Picking Unit Cabinet

John Deere 9935, 9970-CP690 18S Pressure Plate Assembly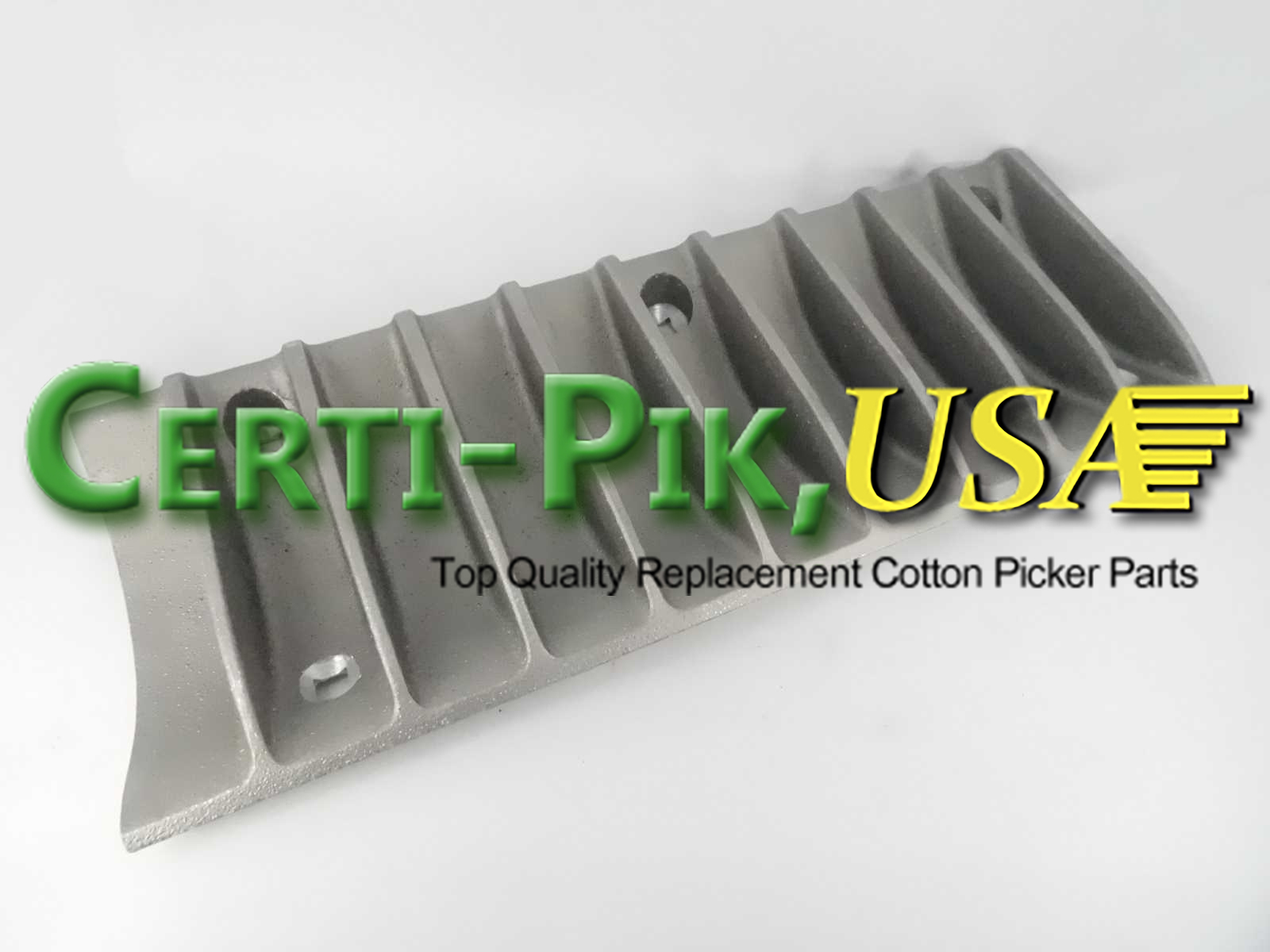 Description: 10 SPINDLE SCRAPPING PLATE – FITS OEM STYLE JD DOORS – PRO SERIES – 2 / PRO-16 DOOR , 1 / PRO-12 DOOR

OEM Part: N372970

Section: Picking Unit Cabinet

John Deere 9935, 9970-CP690 18S Pressure Plate Assembly
Description: 4 SPINDLE SCRAPPING PLATE – FITS OEM STYLE JD DOORS – PRO SERIES – 2 / PRO-12 DOOR

OEM Part: N372971

Section: Picking Unit Cabinet

John Deere 9935, 9970-CP690 18S Pressure Plate Assembly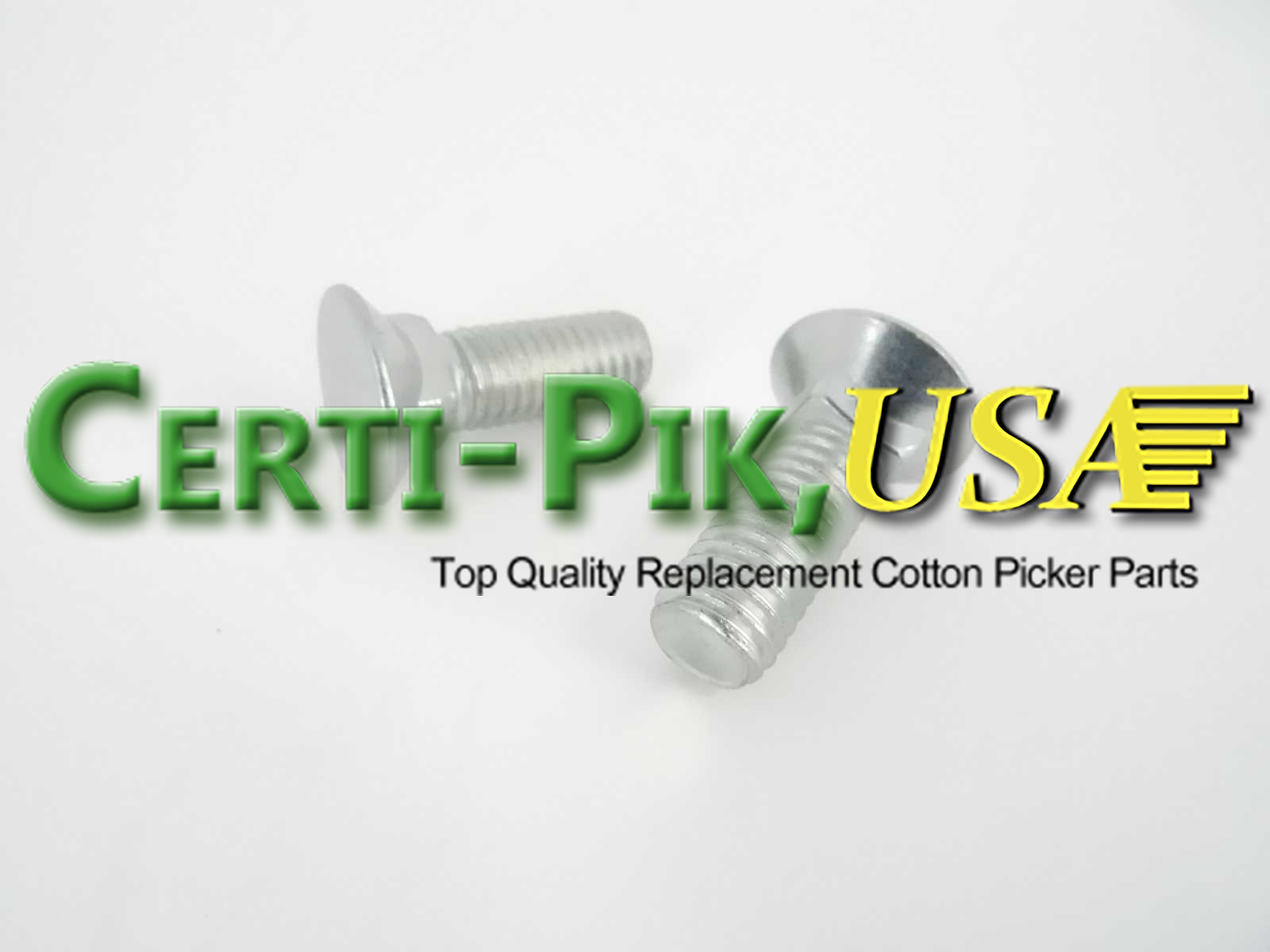 Description: BOLT – M10 X 30 – PLOW – PRO SCRAPPING PLATE

OEM Part: 09M7004

Section: Picking Unit Cabinet

John Deere 9935, 9970-CP690 18S Pressure Plate Assembly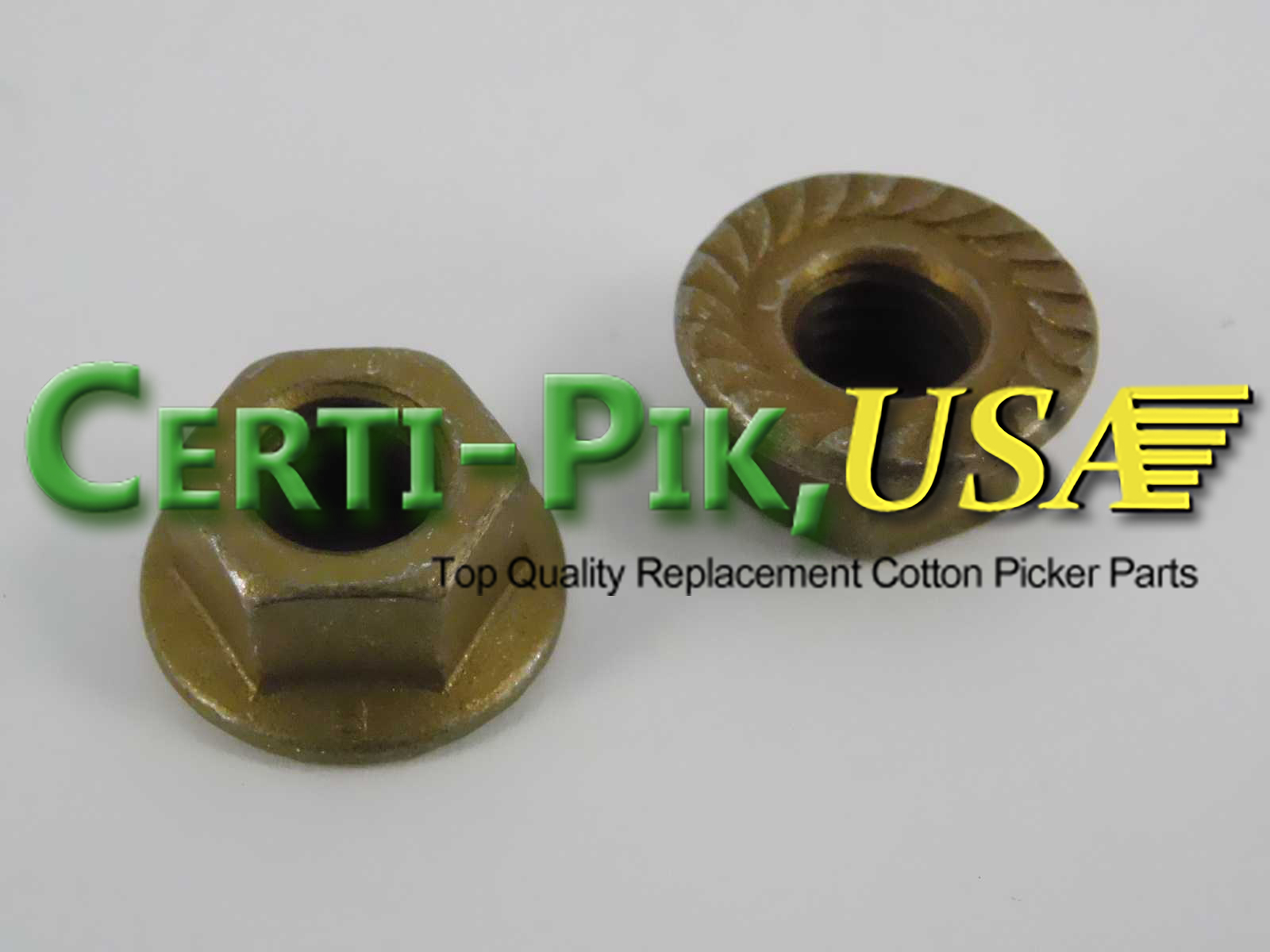 Description: NUT – M10 – SERR HEX FLANGE

OEM Part: E63526

Section: Picking Unit Cabinet

John Deere 9935, 9970-CP690 18S Pressure Plate Assembly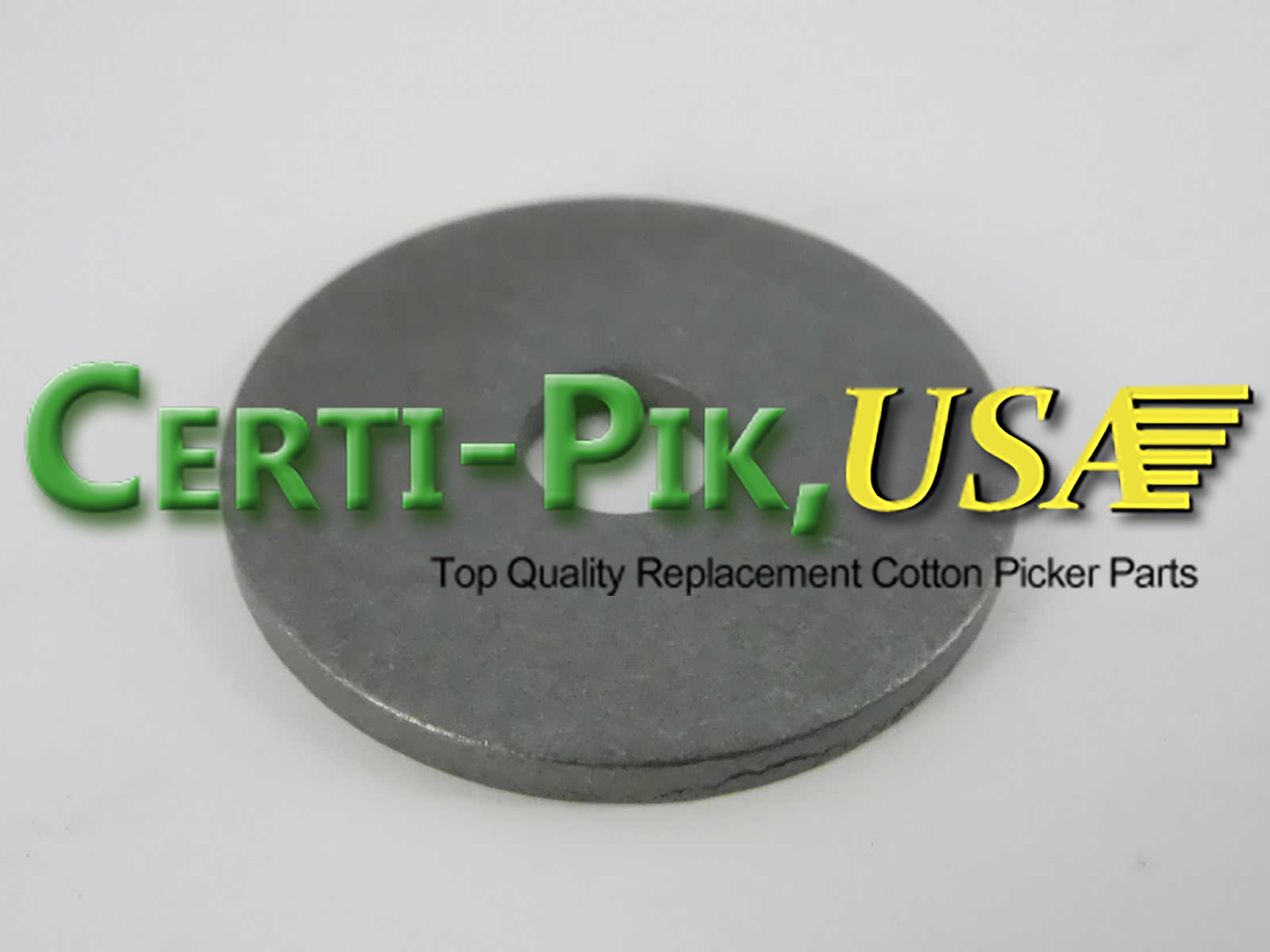 Description: WASHER – .410 X 1.5 X .120″

OEM Part: 24H1296

Section: Picking Unit Cabinet

John Deere 9935, 9970-CP690 18S Pressure Plate Assembly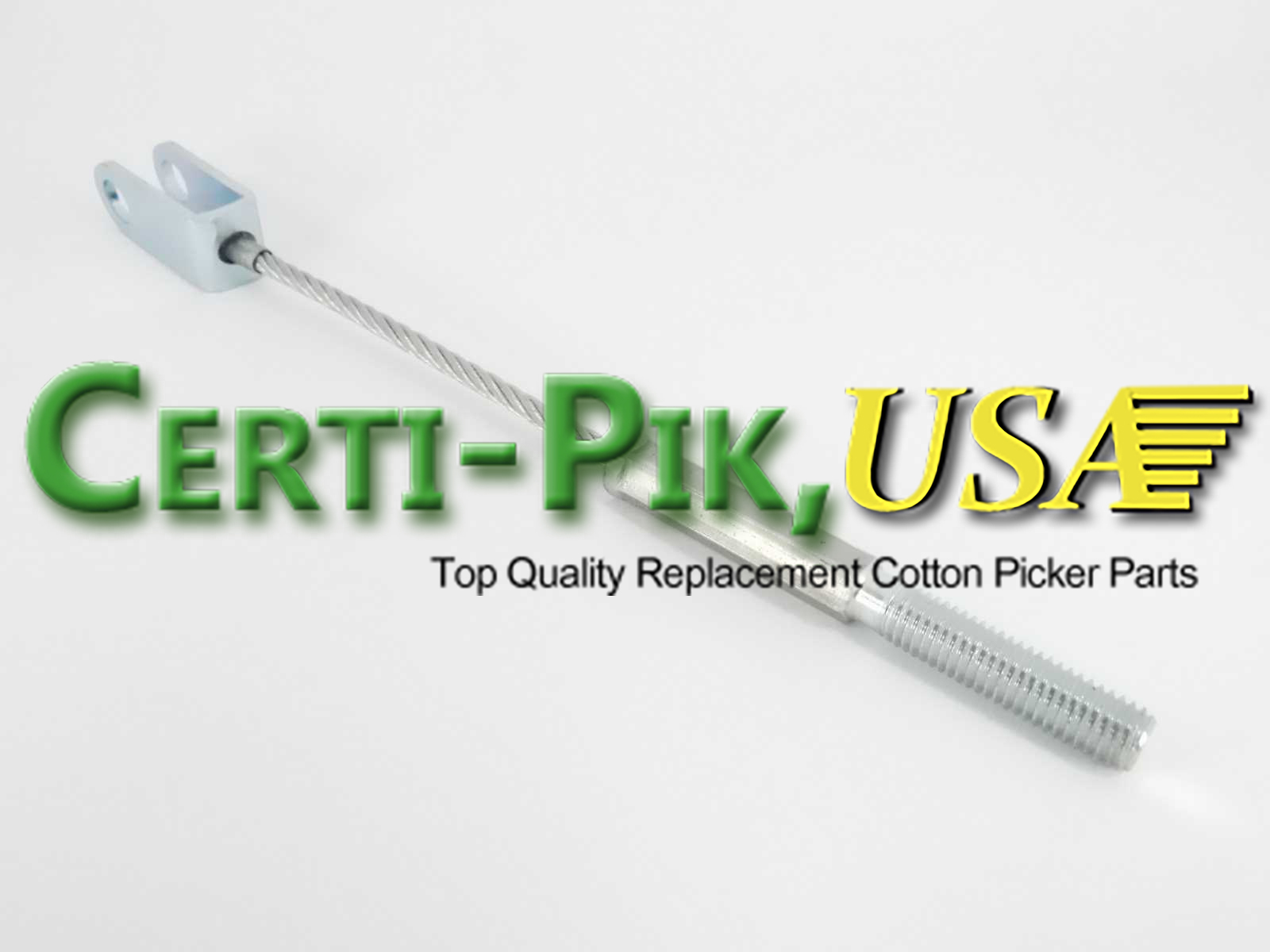 Description: CABLE ASSEMBLY – PRO – REAR PRESSURE DOOR TENSION

OEM Part: AN273753

Section: Picking Unit Cabinet

John Deere 9935, 9970-CP690 18S Pressure Plate Assembly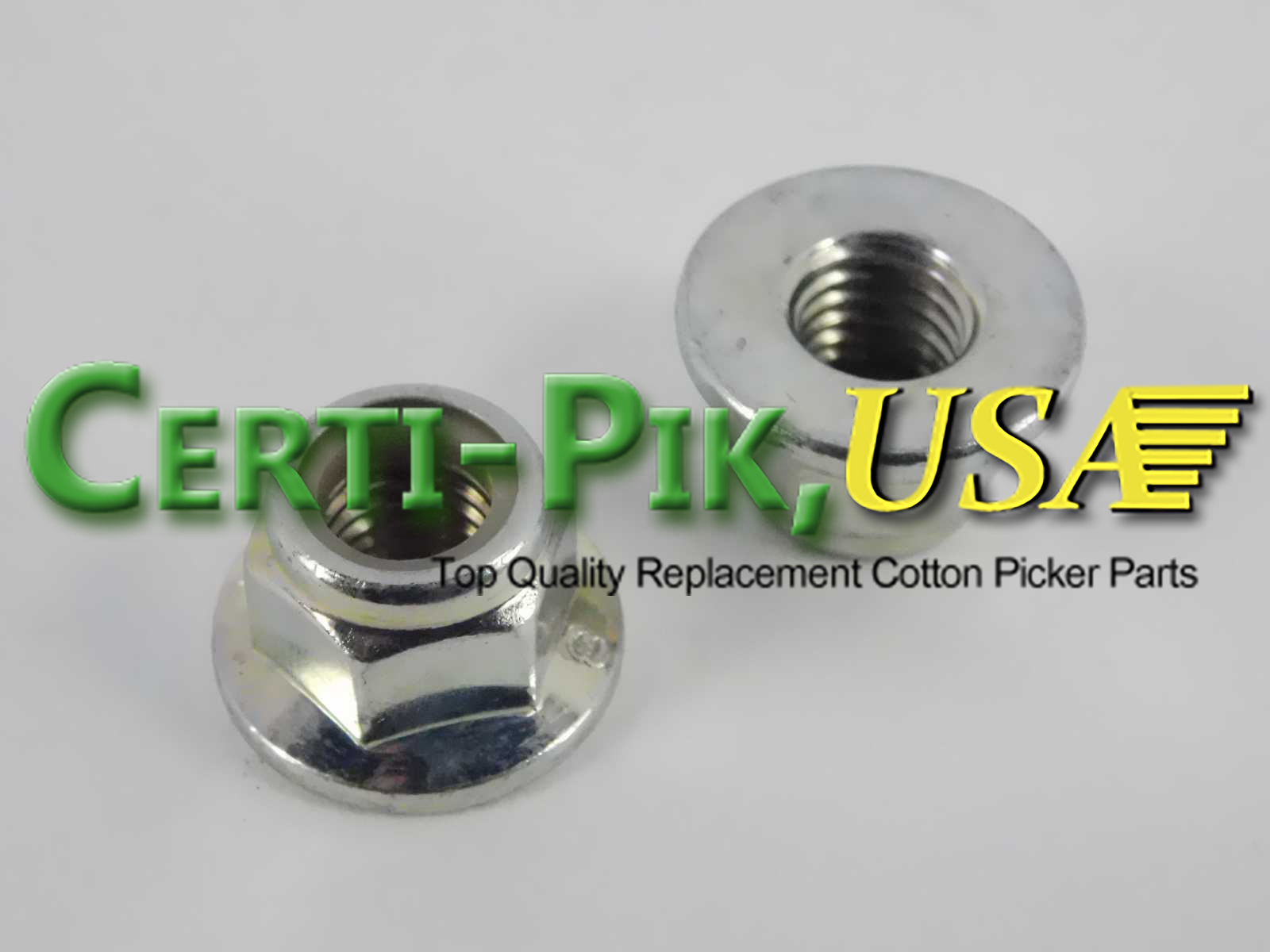 Description: NUT – M10-1.5 – NYLON LOCK

OEM Part: 14M7400

Section: Picking Unit Cabinet

John Deere 9935, 9970-CP690 18S Pressure Plate Assembly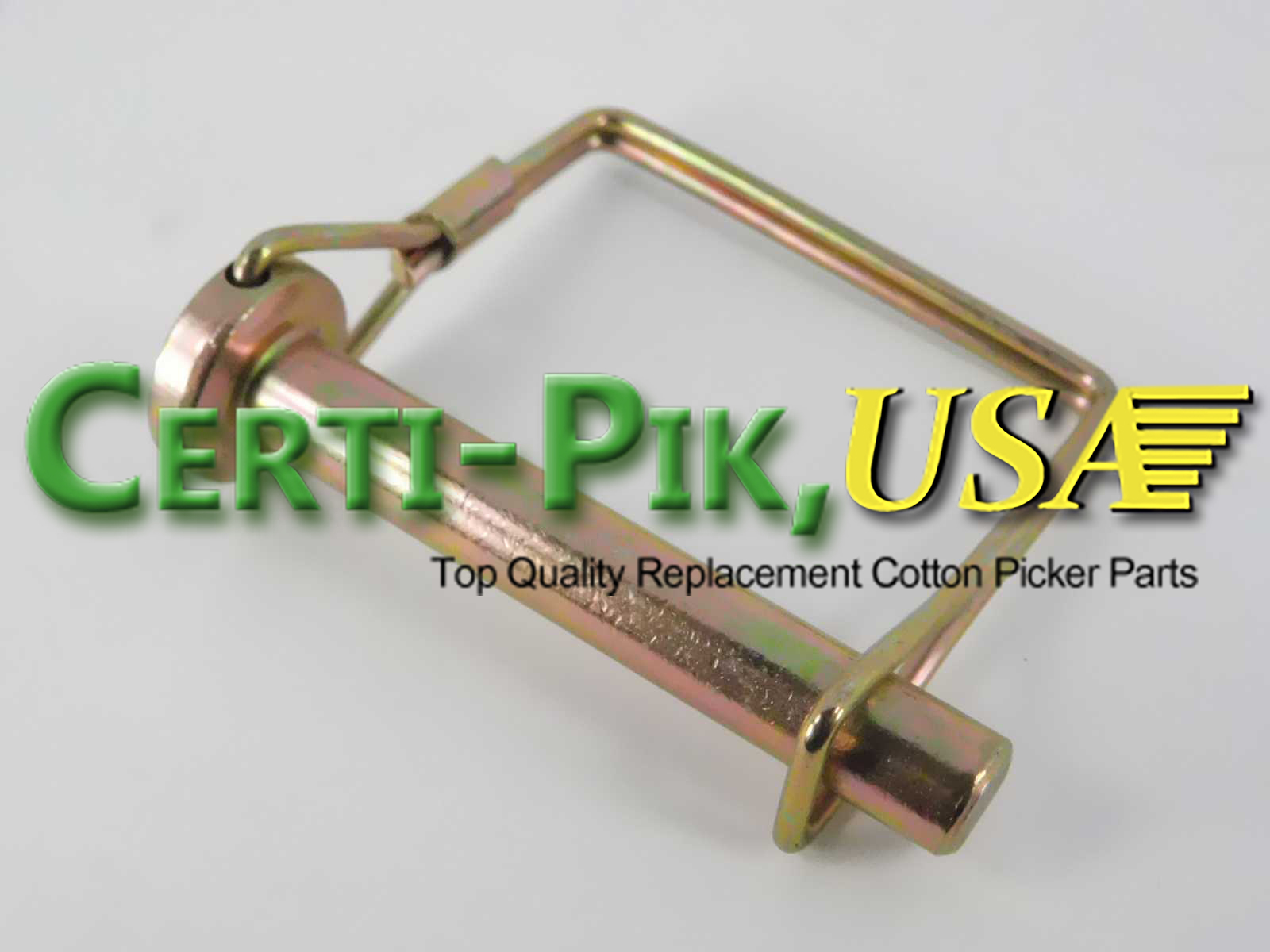 Description: PIN FASTENER LOCK – PRO – REAR PRESSURE DOOR

OEM Part: AN131764

Section: Picking Unit Cabinet

John Deere 9935, 9970-CP690 18S Pressure Plate Assembly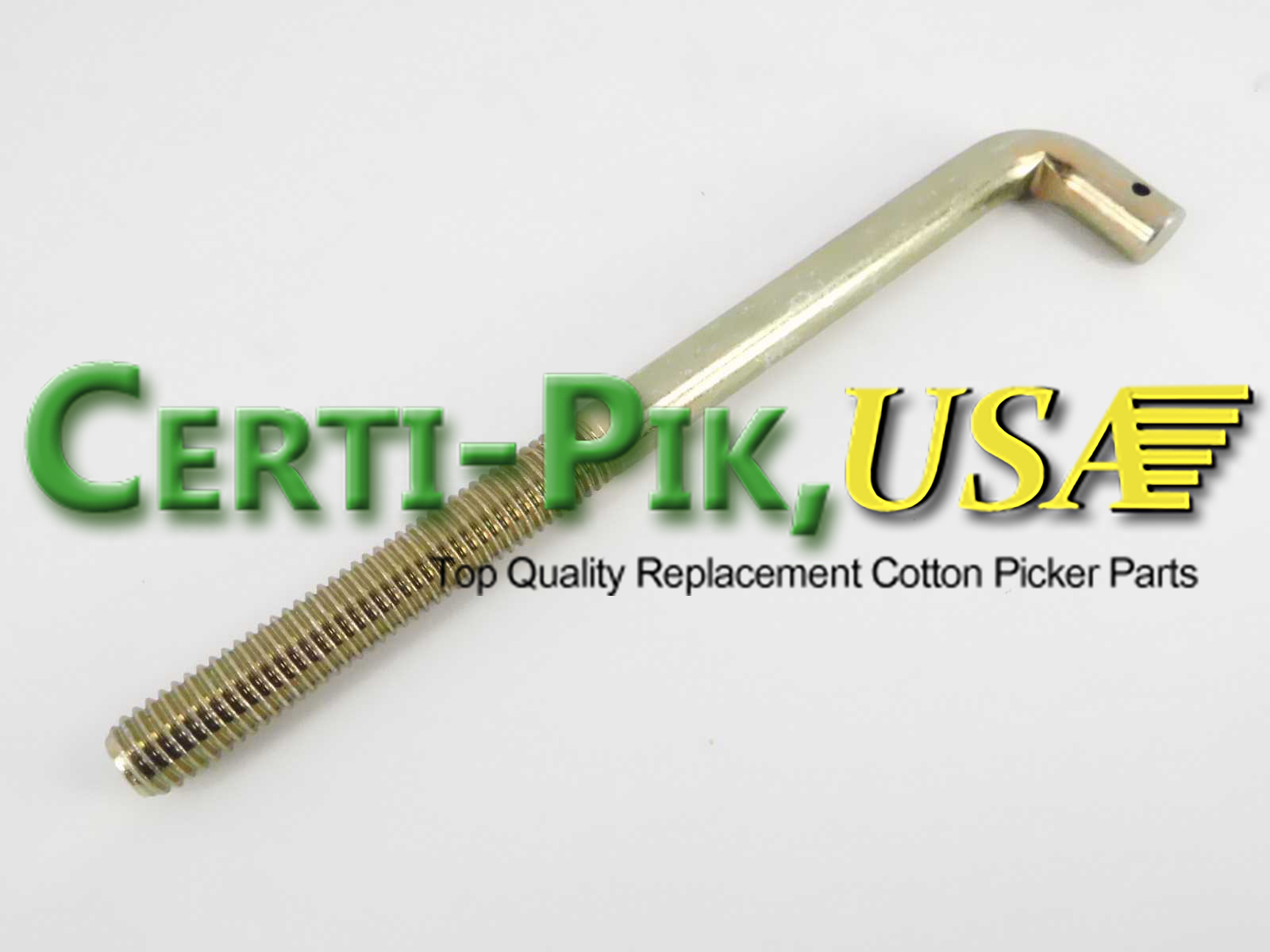 Description: HOOK BOLT – PRO – FRONT PRESSURE DOOR TENSION

OEM Part: N276049

Section: Picking Unit Cabinet

John Deere 9935, 9970-CP690 18S Pressure Plate Assembly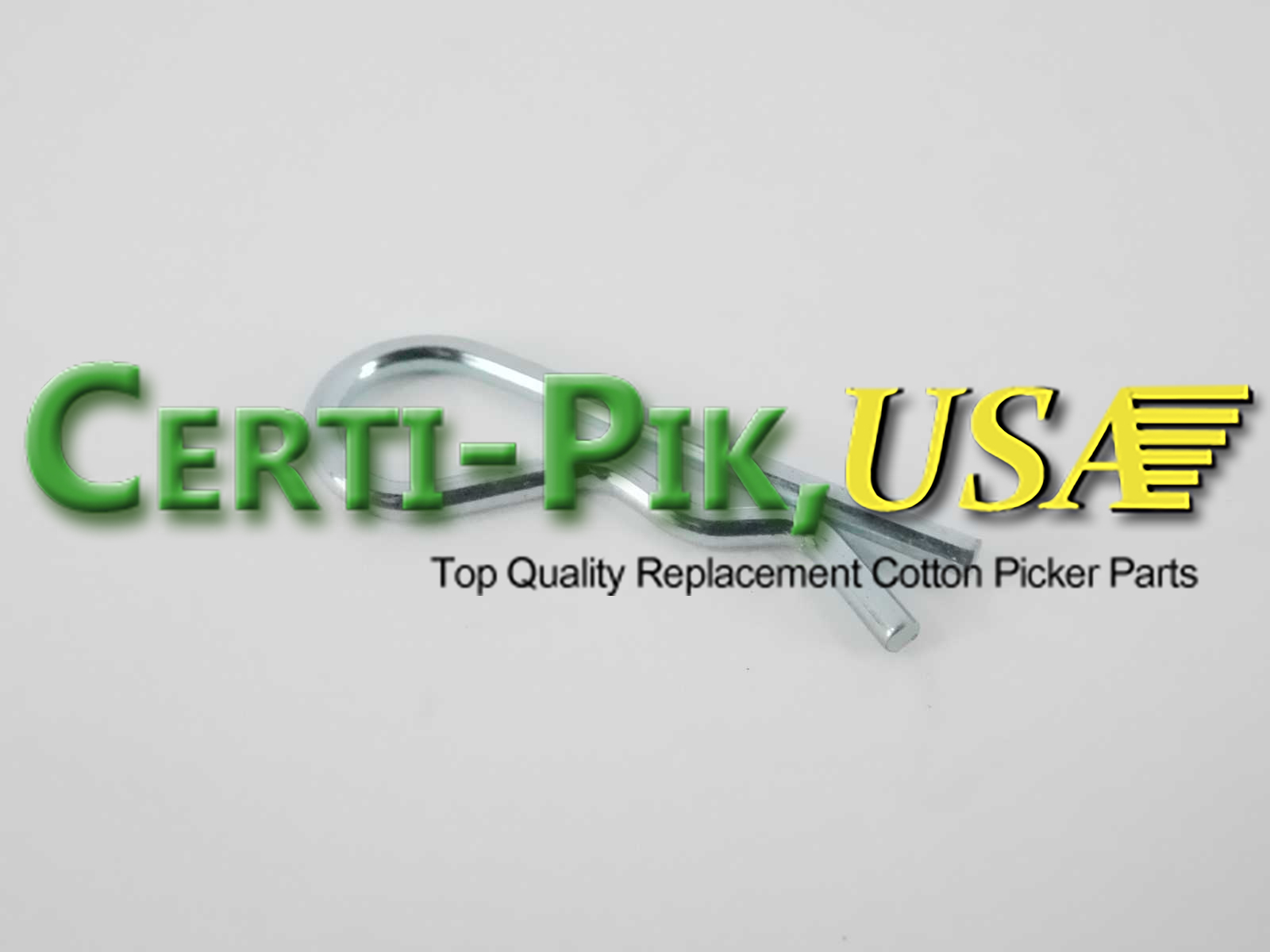 Description: PIN – SPRING LOCK PIN

OEM Part: J16931

Section: Picking Unit Cabinet

John Deere 9935, 9970-CP690 18S Pressure Plate Assembly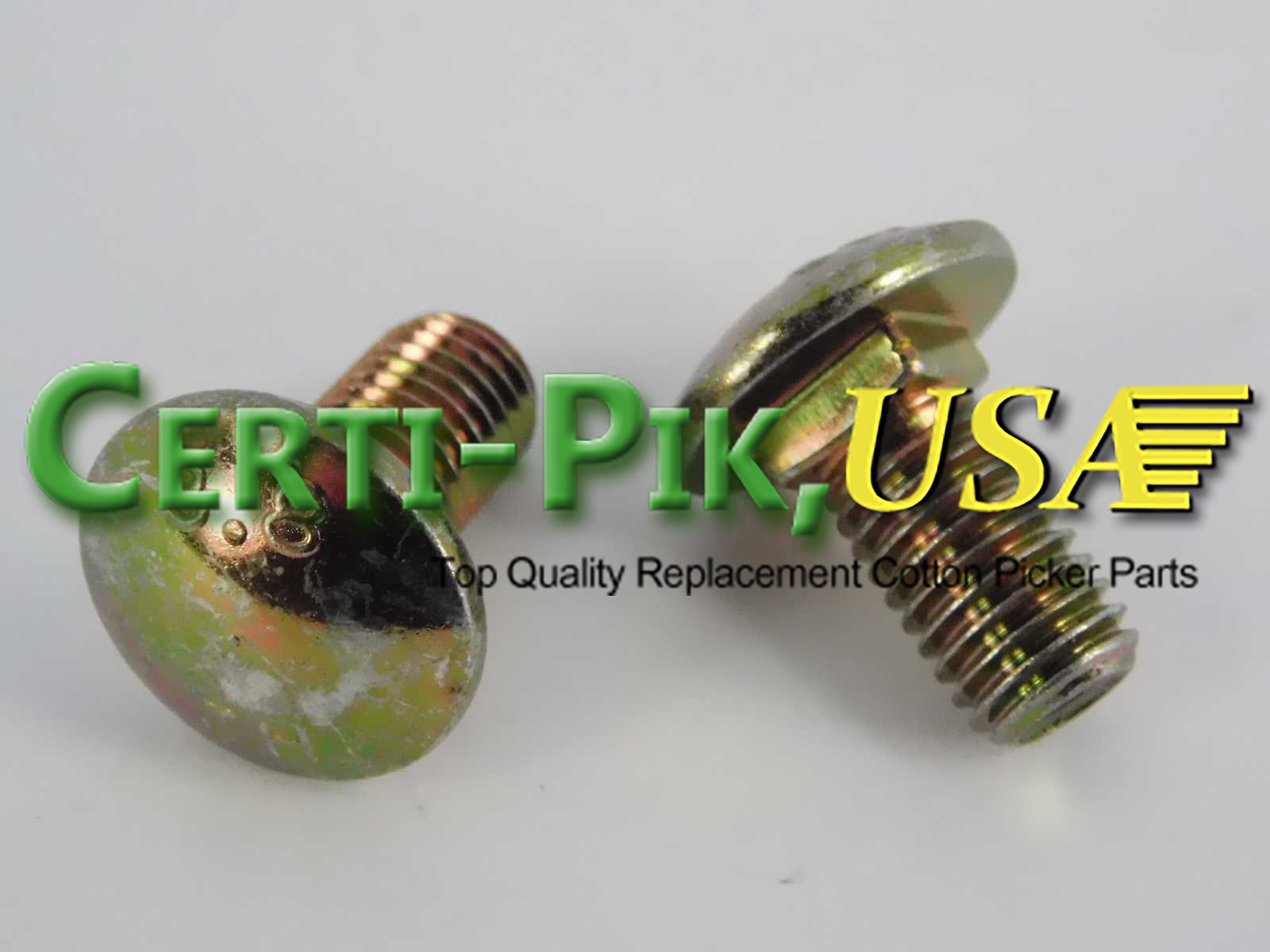 Description: BOLT – M10 X 20 ROUND HEAD – SQR NECK

OEM Part: 03M7190

Section: Picking Unit Cabinet

John Deere 9935, 9970-CP690 18S Pressure Plate Assembly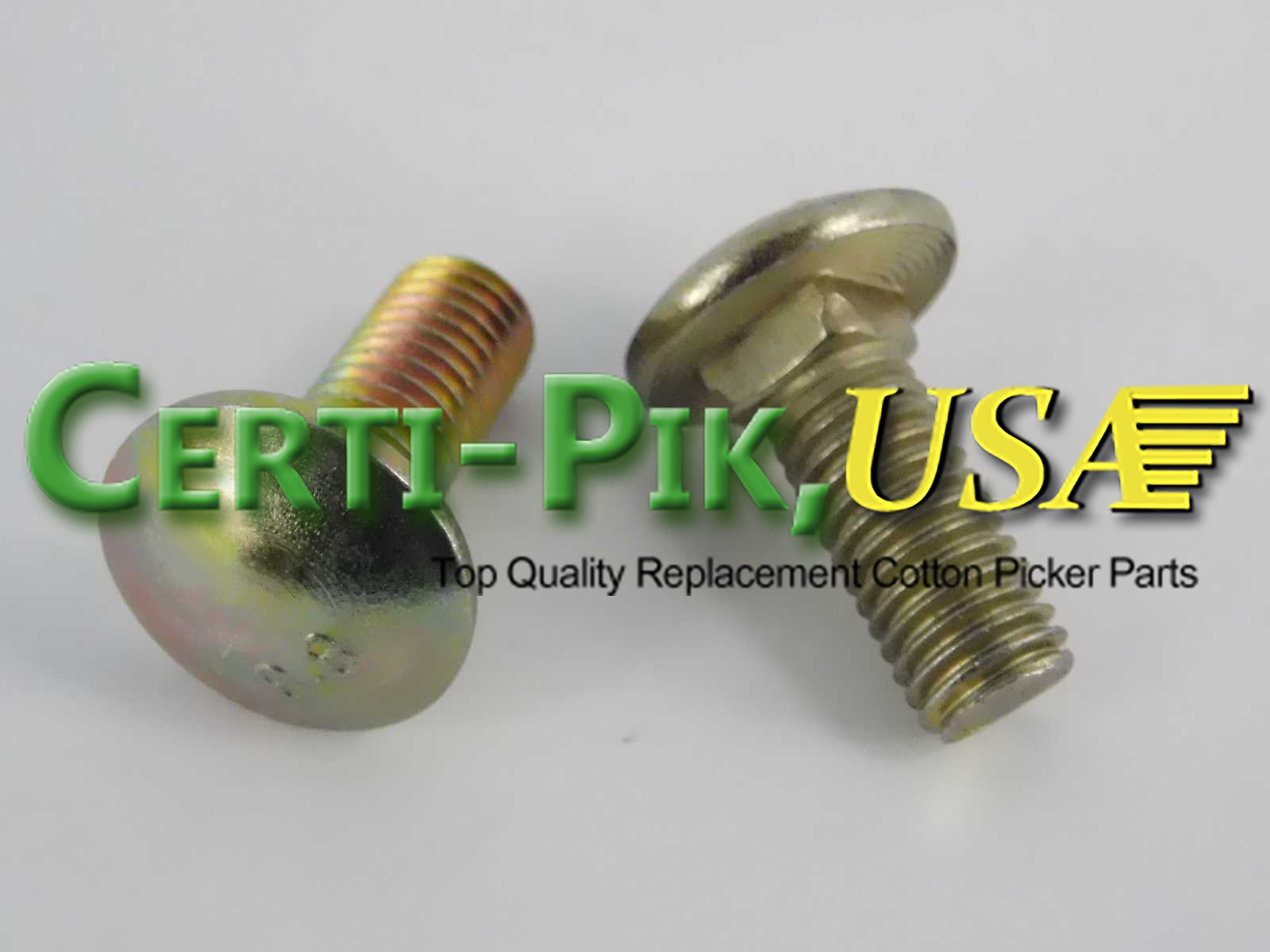 Description: BOLT – M10 X 25 ROUND HEAD – SQR NECK

OEM Part: 03M7191

Section: Picking Unit Cabinet

John Deere 9935, 9970-CP690 18S Pressure Plate Assembly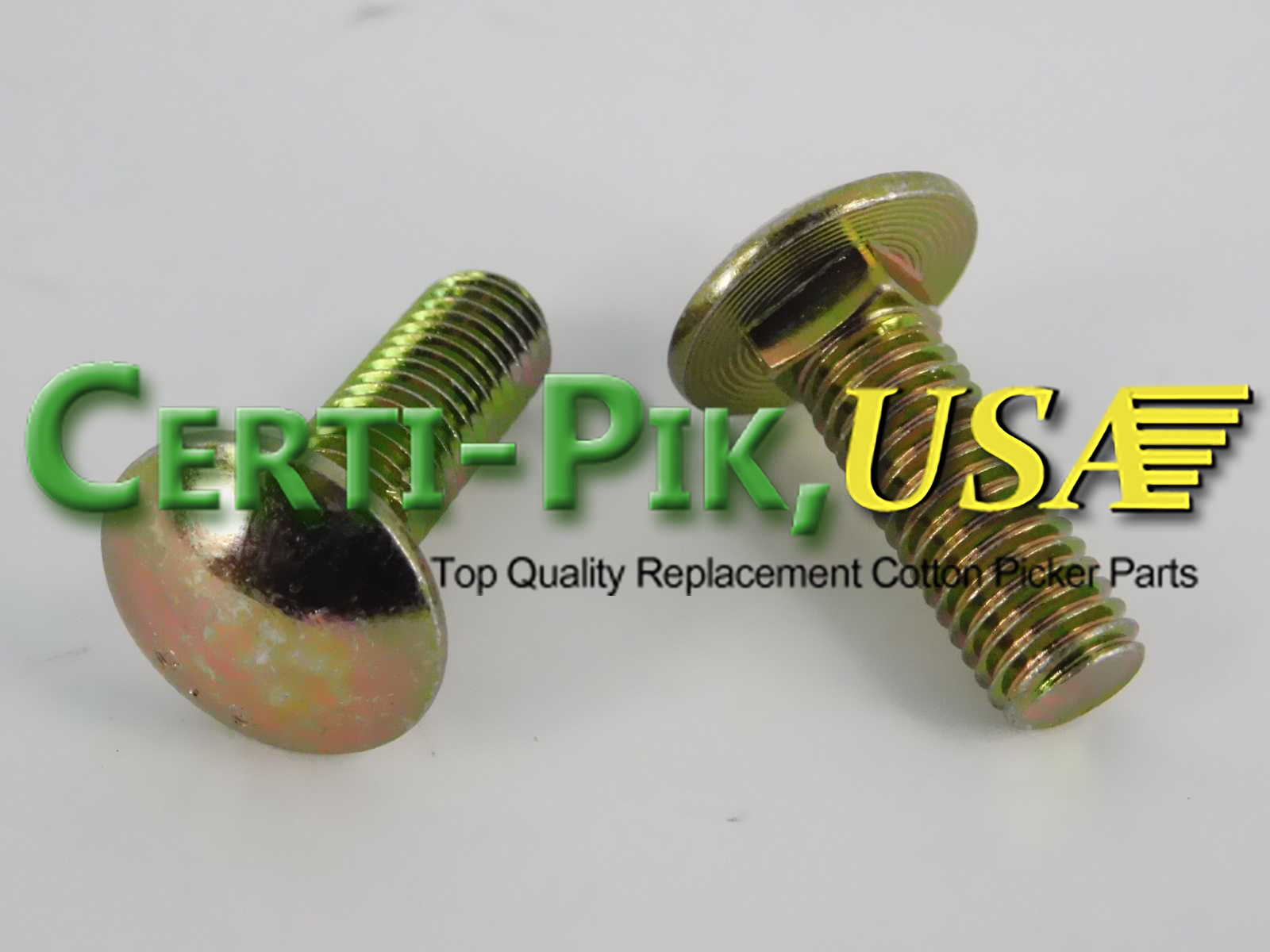 Description: BOLT – M10 X 30 ROUND HEAD – SQR NECK

OEM Part: 03M7192

Section: Picking Unit Cabinet

John Deere 9935, 9970-CP690 18S Pressure Plate Assembly



---
John Deere 9976-CP690 PRO-16 20S Pressure Plate Assembly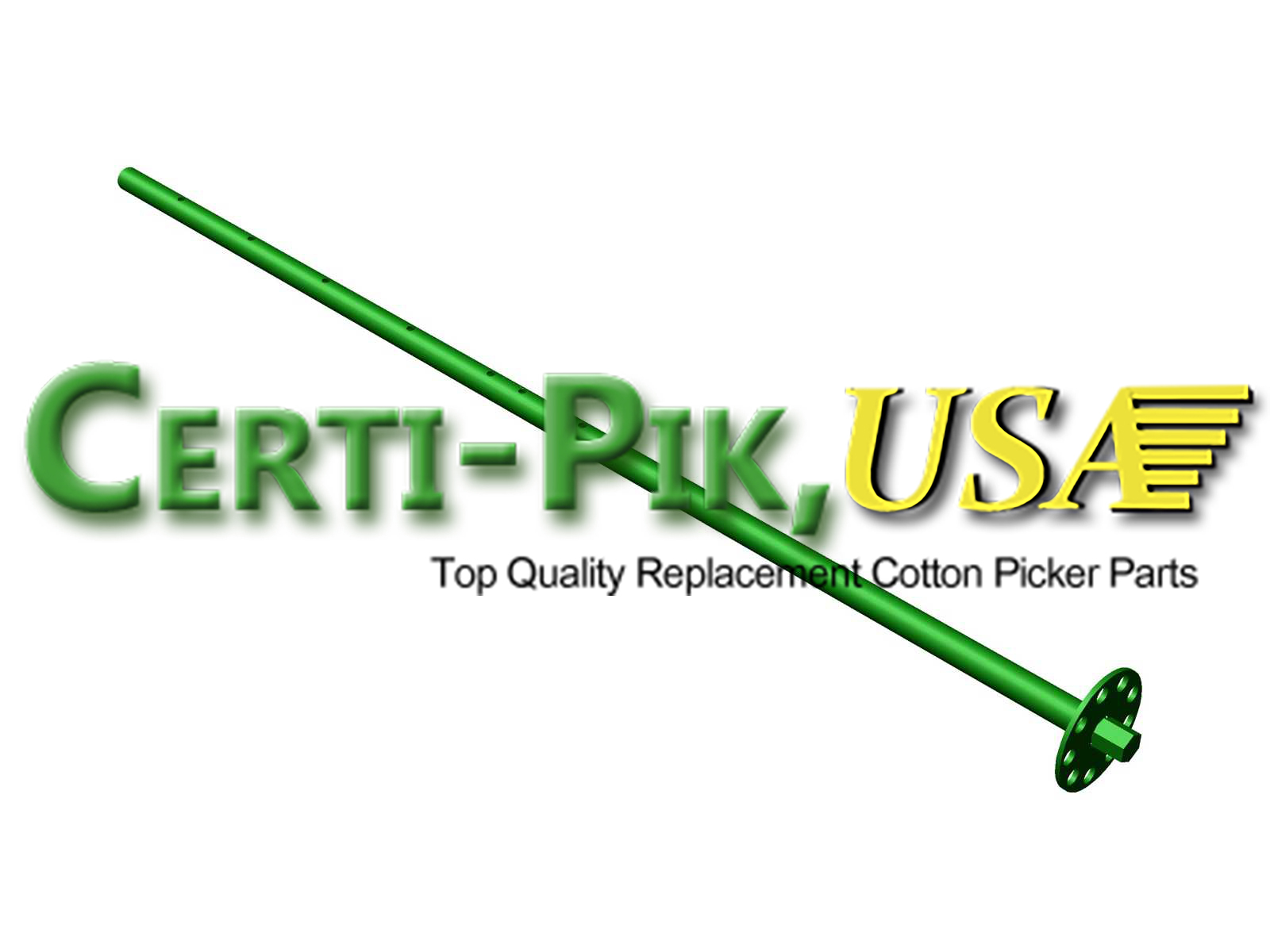 Description: SPRING TUBE – 20S, 9976 PRO16

OEM Part: AN272903

Section: Picking Unit Cabinet

John Deere 9976-CP770 20S Pressure Plate Assembly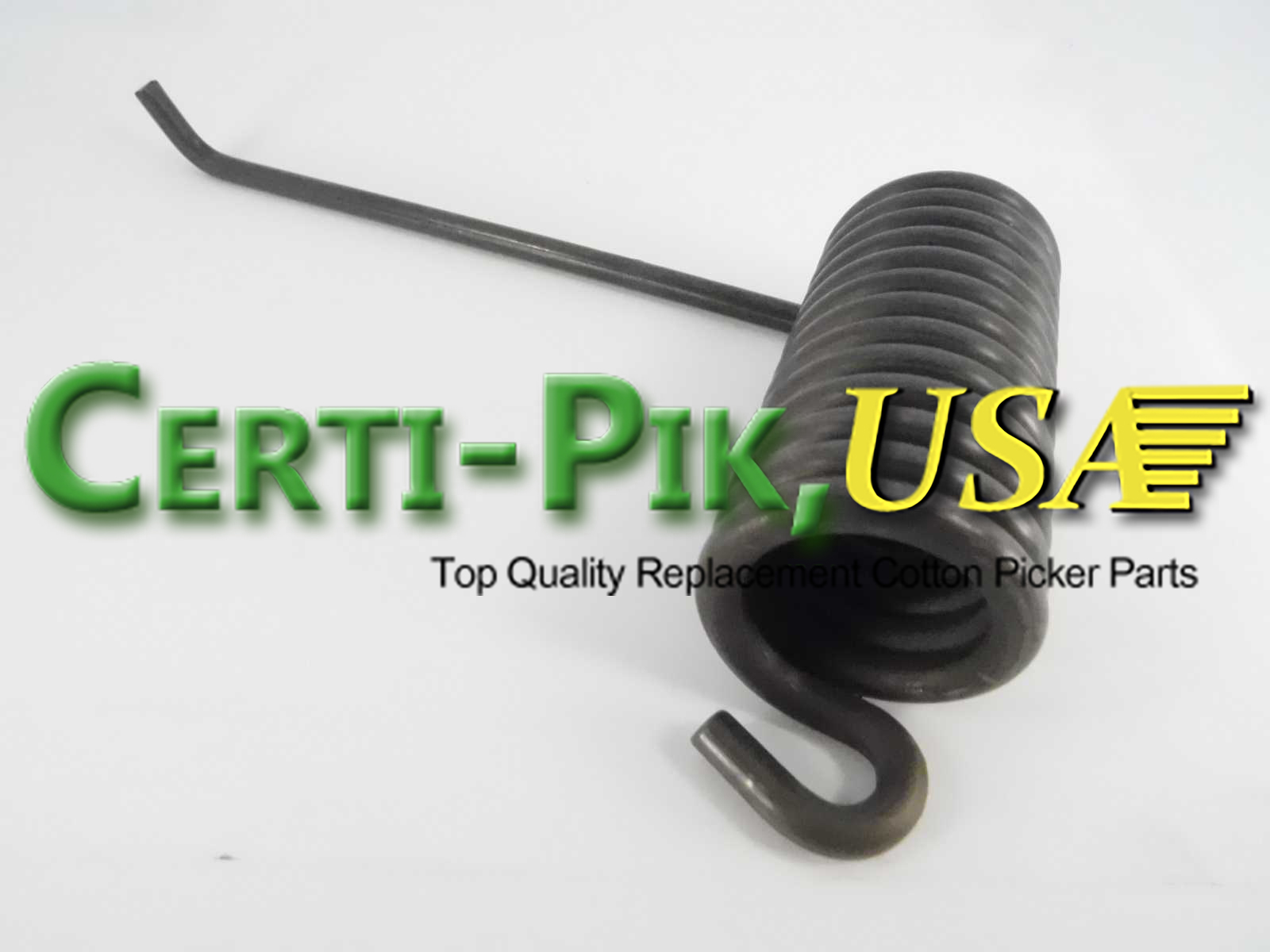 Description: SPRING – R.H. TORSION, PRO – PRESSURE PLATE, 9935-CP770 ( TOP AND BOTTOM POSITIONS )

OEM Part: N276341

Section: Picking Unit Cabinet

John Deere 9976-CP770 20S Pressure Plate Assembly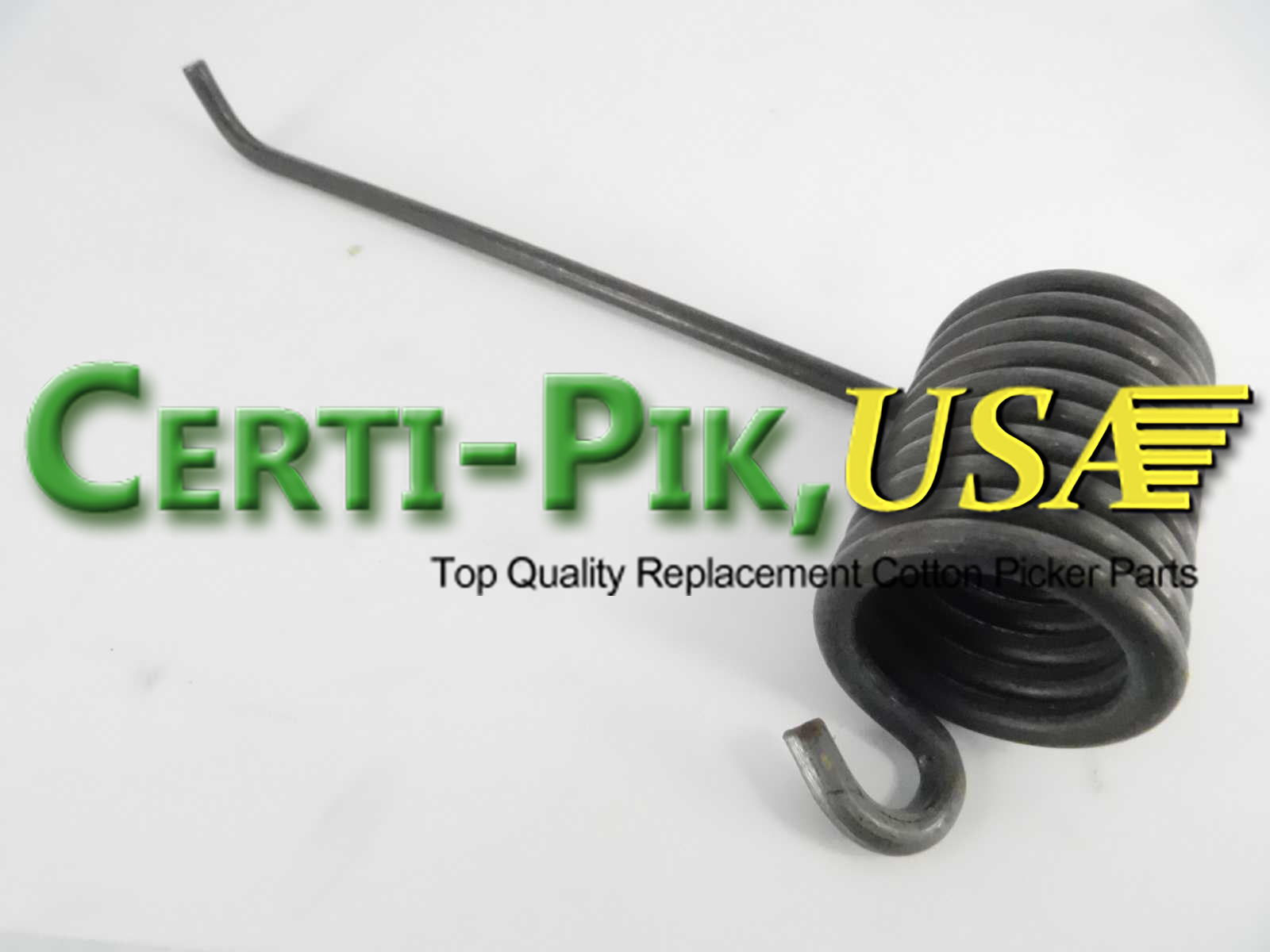 Description: SPRING – R.H. TORSION, 9900-CP690- FRONT PRESSURE PLATE

OEM Part: N190464

Section: Picking Unit Cabinet

John Deere 9976-CP770 20S Pressure Plate Assembly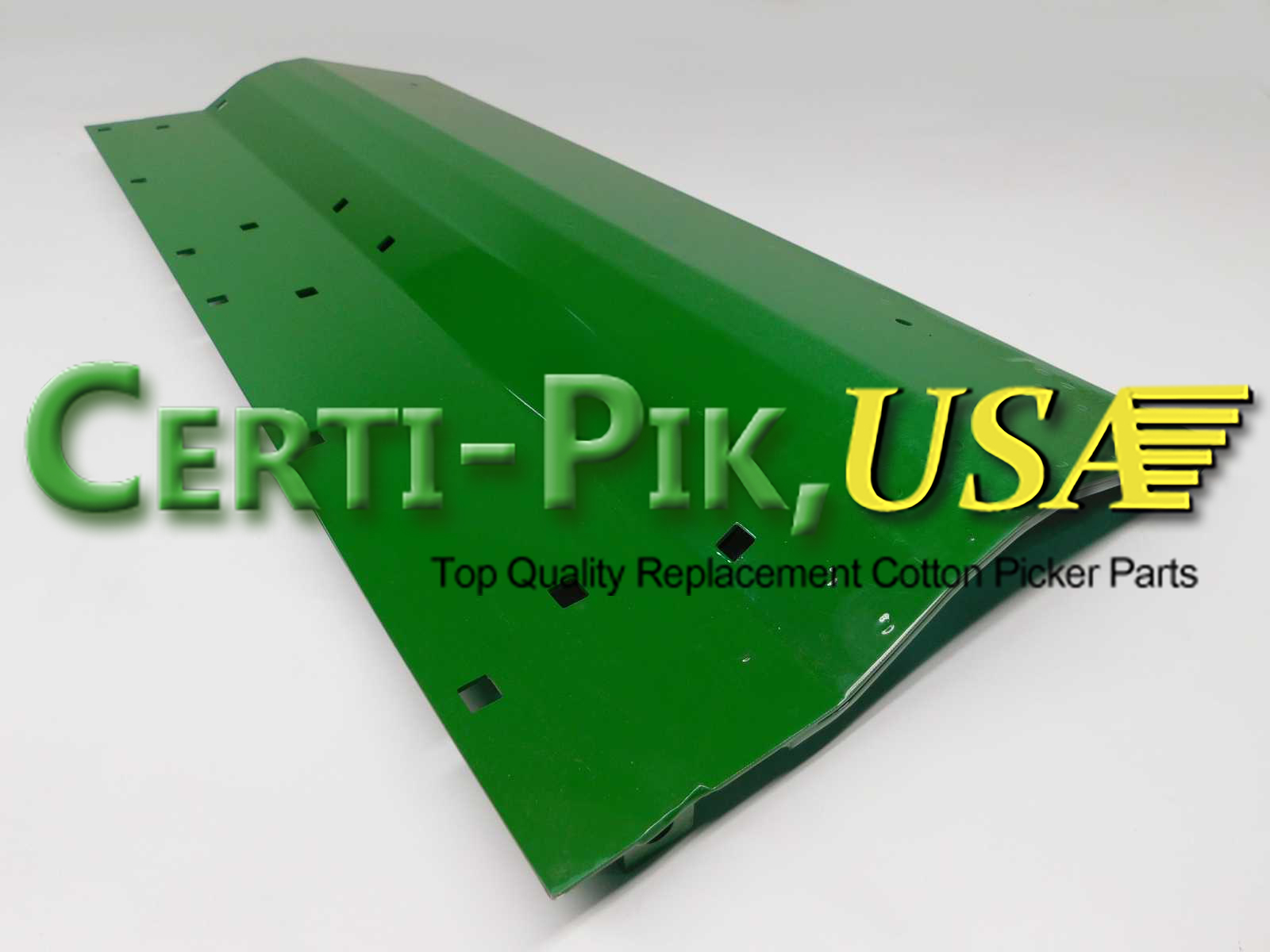 Description: PRESSURE PLATE – PRO-16 20S (9976-CP690)

OEM Part: AN274593

Section: Picking Unit Cabinet

John Deere 9976-CP770 20S Pressure Plate Assembly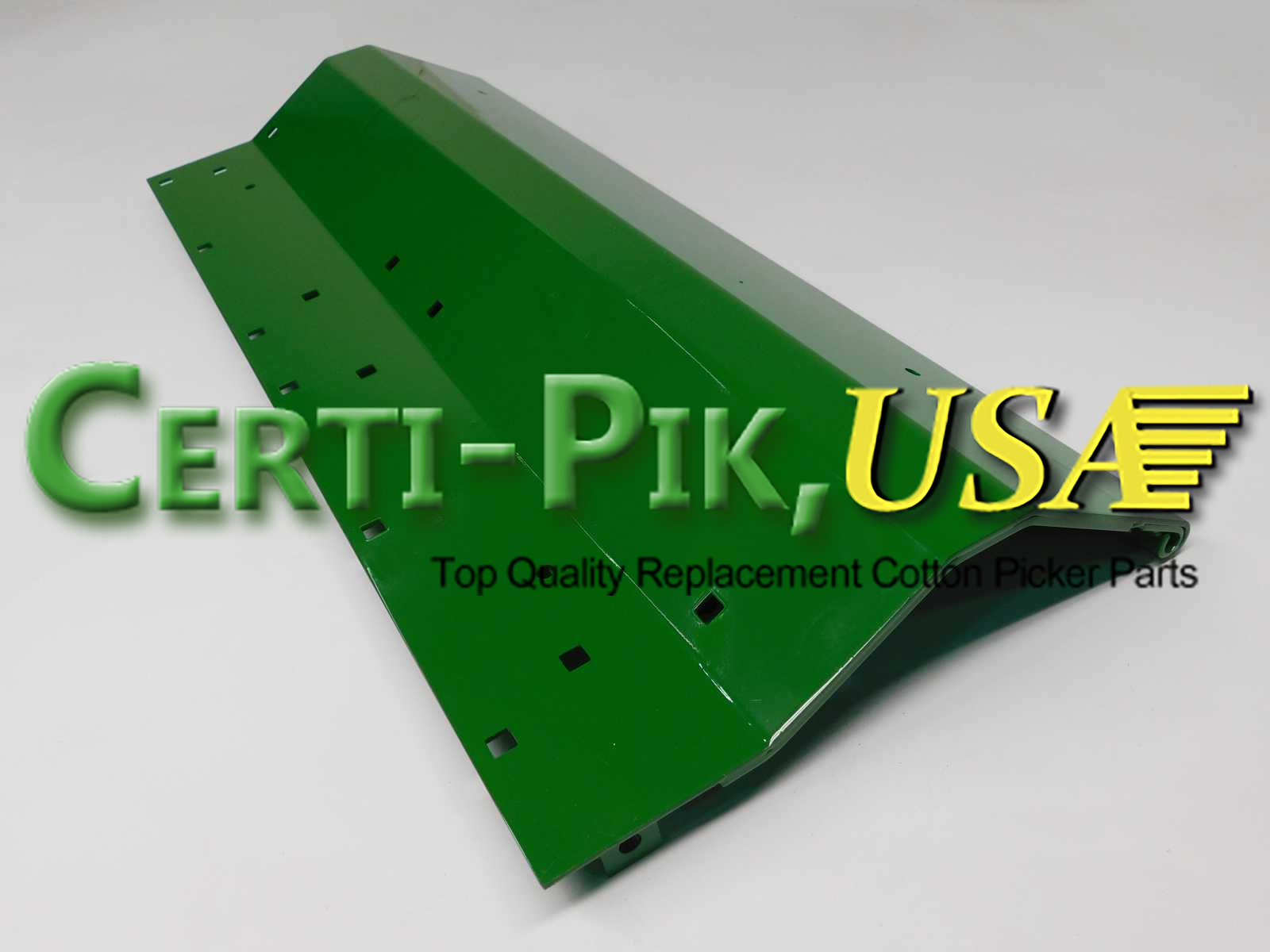 Description: PRESSURE PLATE – PRO-16 (20S)- NEW DEEP STYLE CONTOUR (9976-CP770) (ILL.)

OEM Part: AN279558

Section: Picking Unit Cabinet

John Deere 9976-CP770 20S Pressure Plate Assembly
Description: PIN – PRESSURE PLATE PRO SERIES (9935, 9970-CP770)

OEM Part: N275113

Section: Picking Unit Cabinet

John Deere 9976-CP770 20S Pressure Plate Assembly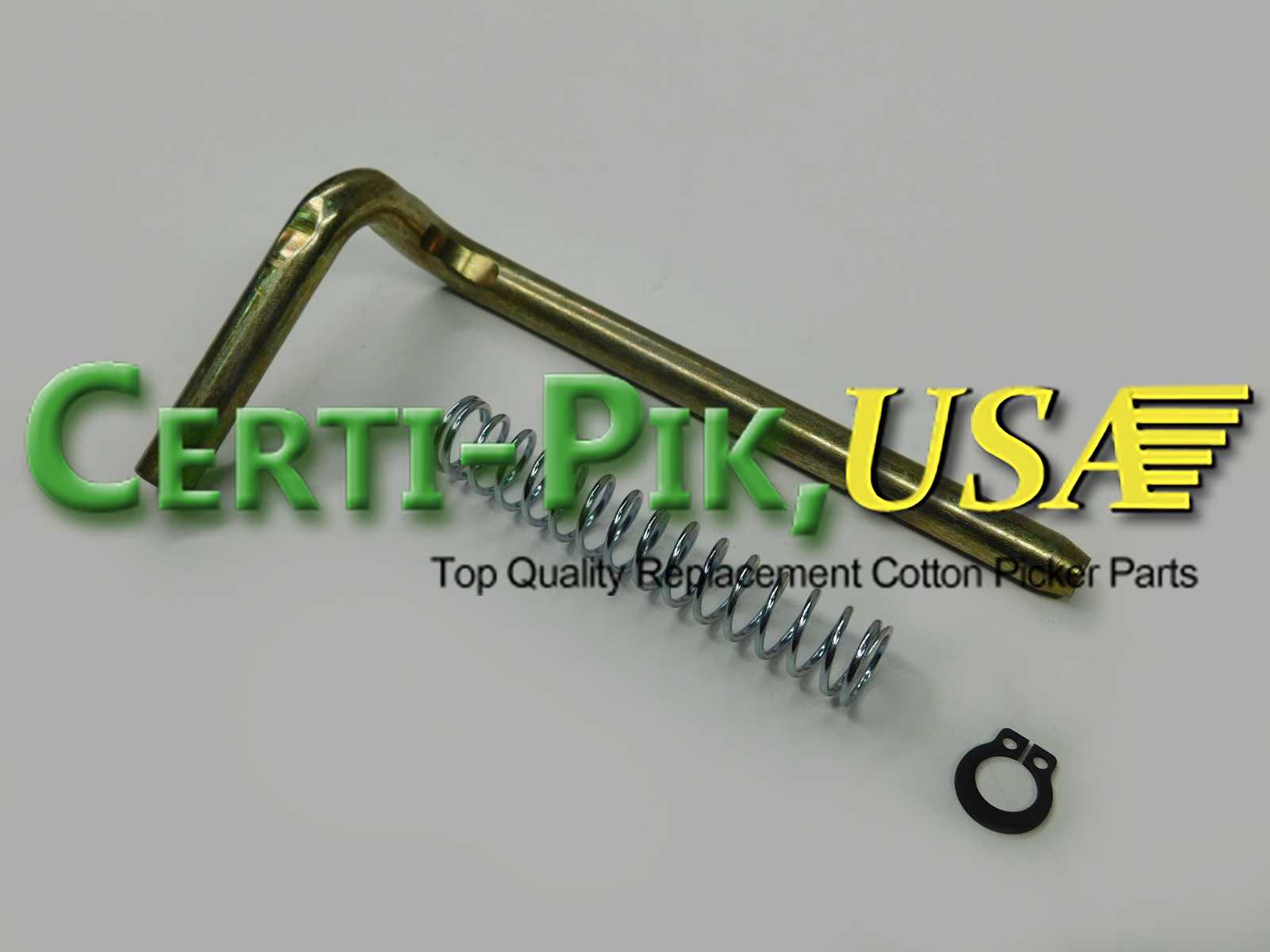 Description: PIN KIT – INCLUDES: 1x #75113-PIN, 1x #19488P-SPRING, 1x #33504P-SNAP RING

OEM Part: 75113K

Section: Picking Unit Cabinet

John Deere 9976-CP770 20S Pressure Plate Assembly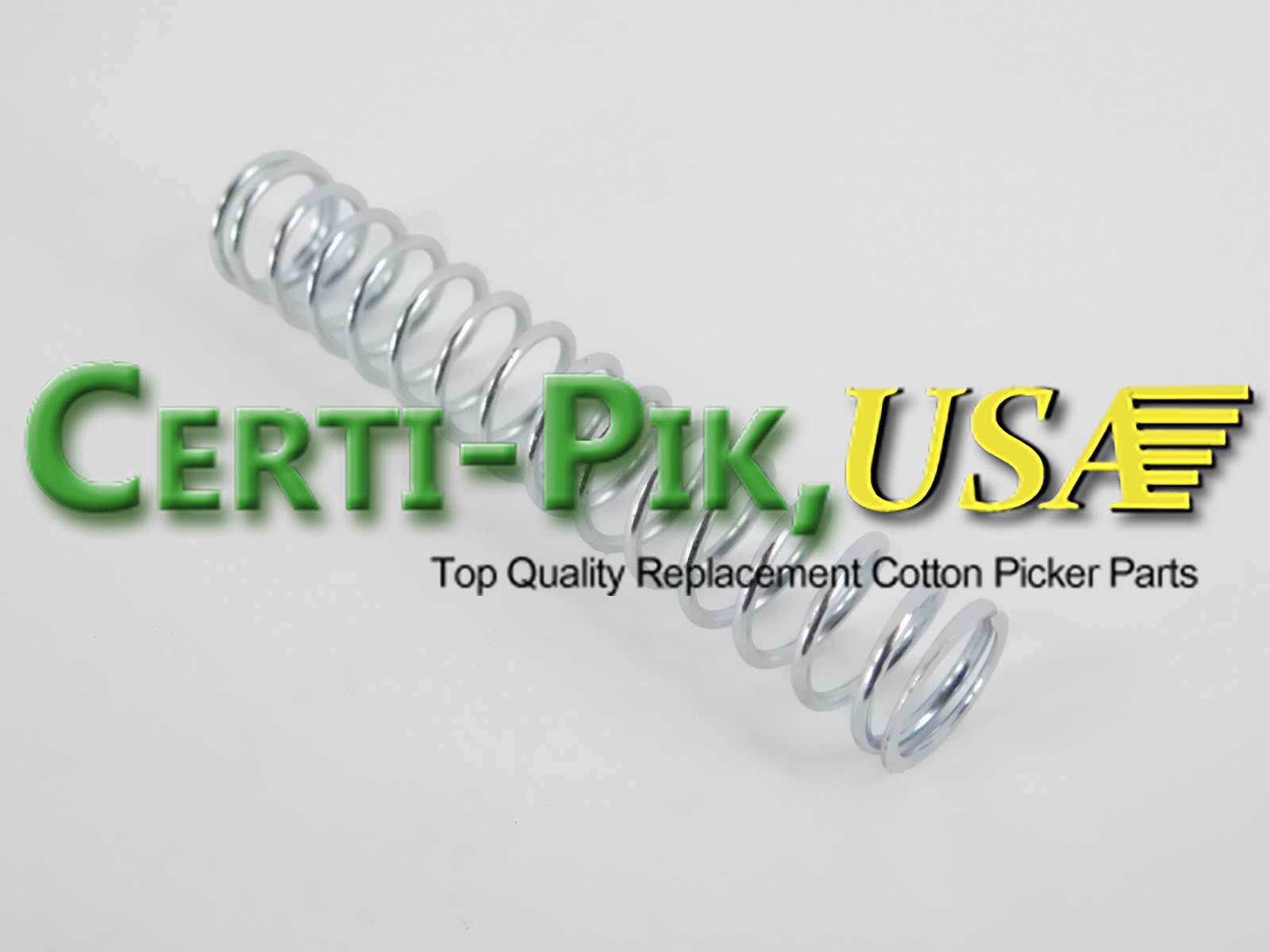 Description: SPRING – (9900-CP770) REPLACES N33404

OEM Part: KK19488

Section: Picking Unit Cabinet

John Deere 9976-CP770 20S Pressure Plate Assembly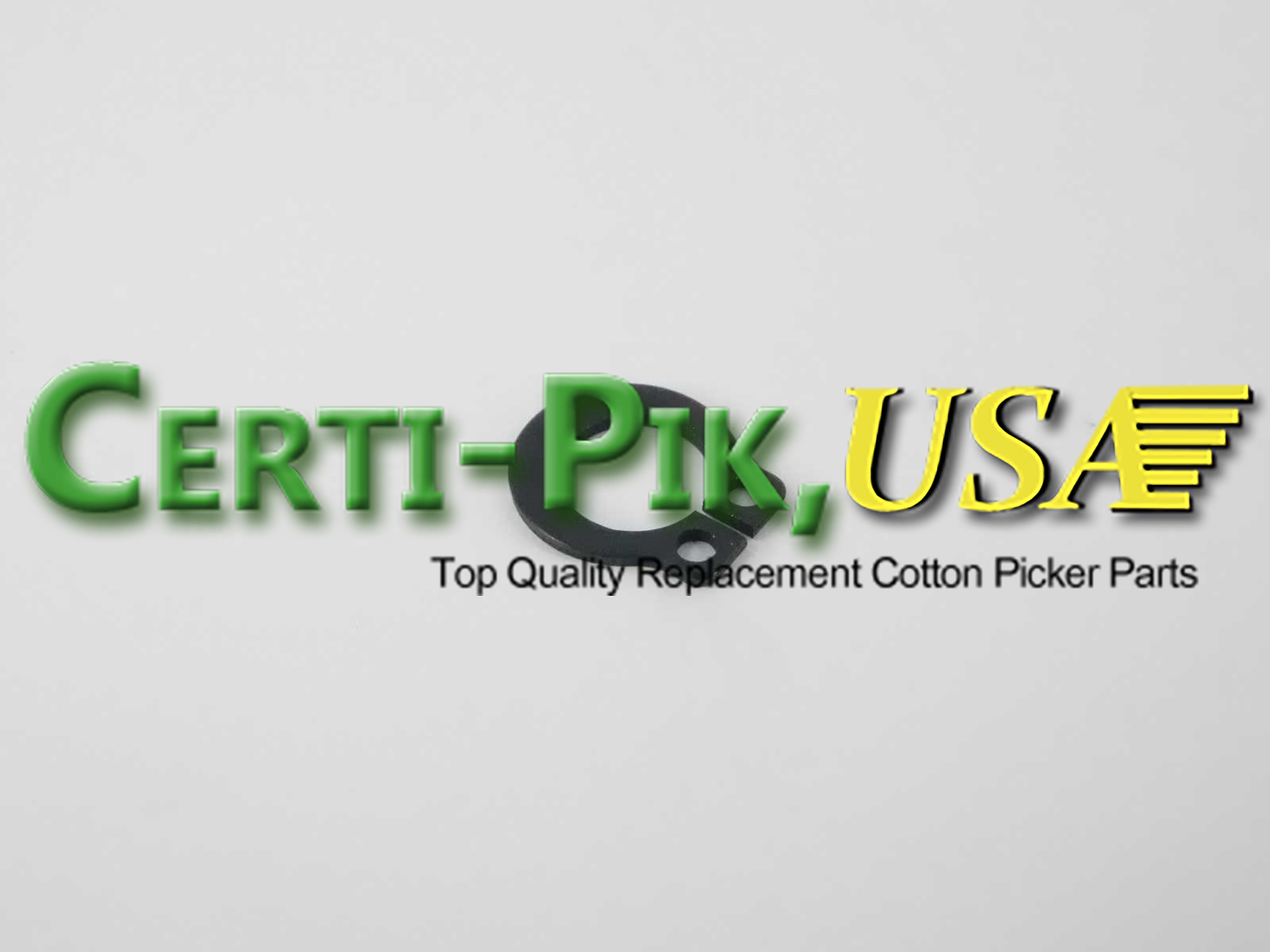 Description: SNAP RING (9900-CP770)

OEM Part: N33504

Section: Picking Unit Cabinet

John Deere 9976-CP770 20S Pressure Plate Assembly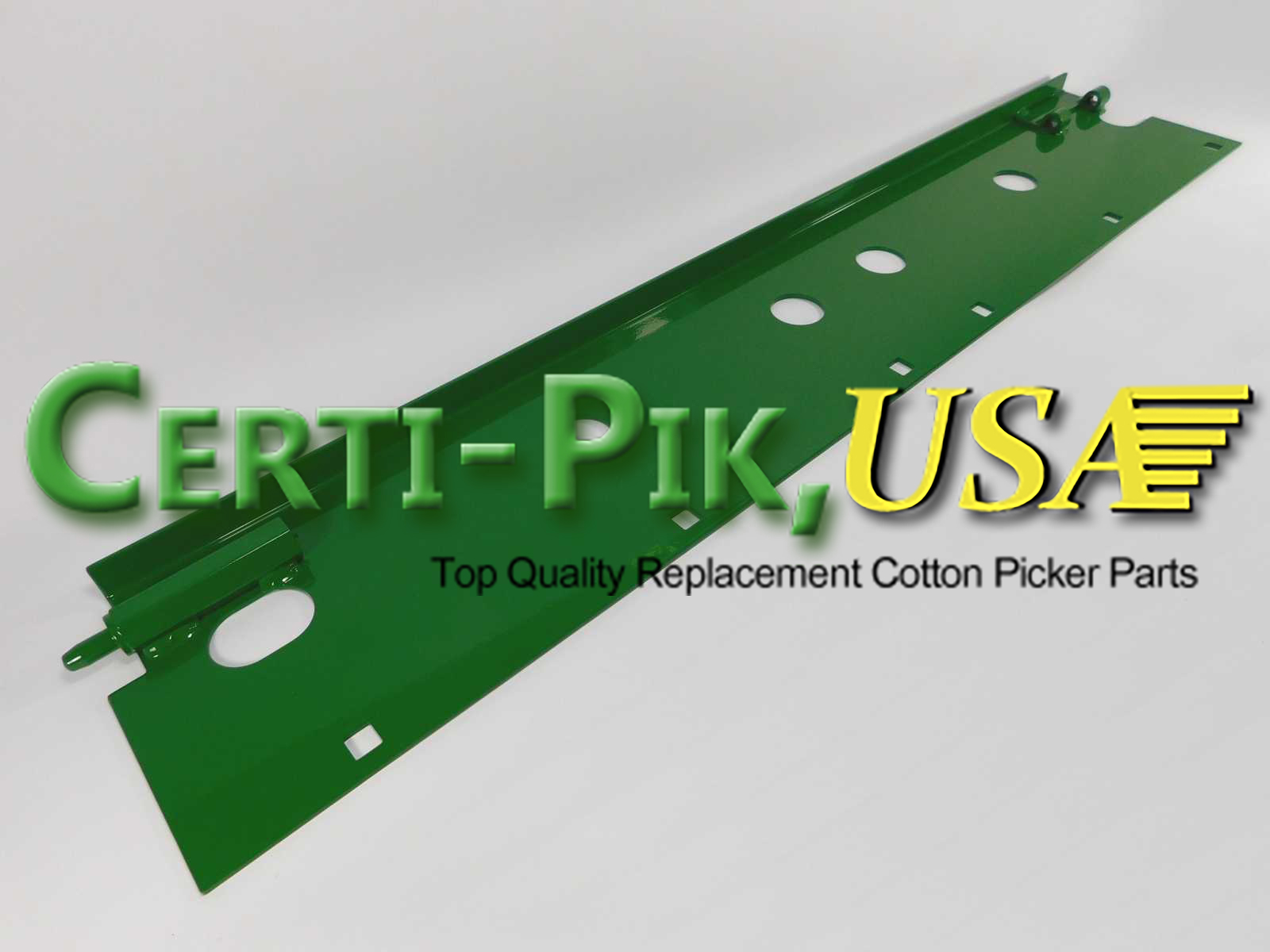 Description: EXT. – FRONT PRESSURE PLATE, PRO-16 20S (9976-CP770)

OEM Part: AN272944

Section: Picking Unit Cabinet

John Deere 9976-CP770 20S Pressure Plate Assembly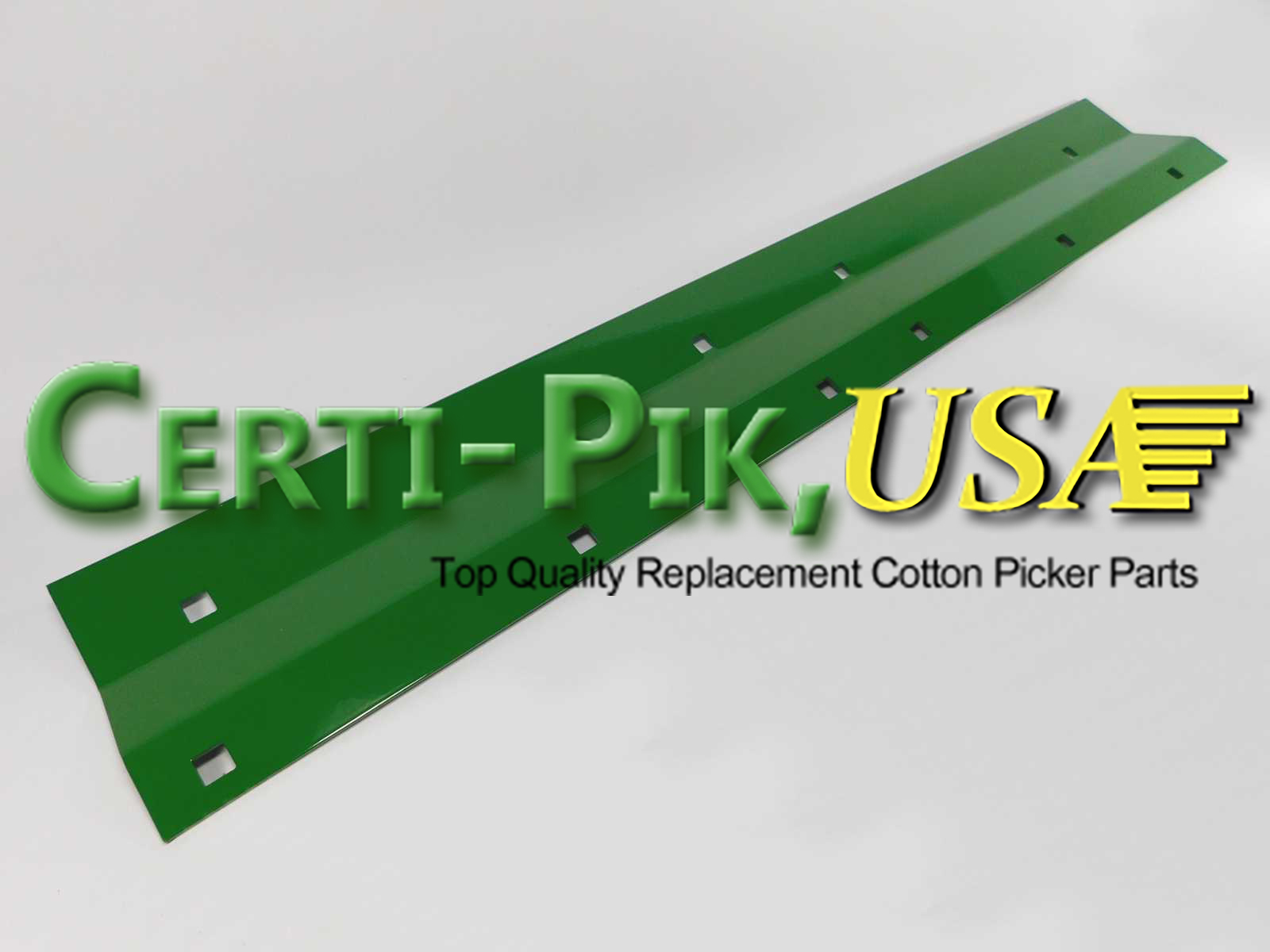 Description: EXT. – REAR PRESSURE PLATE, PRO-16 20S (9976-CP690)

OEM Part: N274103

Section: Picking Unit Cabinet

John Deere 9976-CP770 20S Pressure Plate Assembly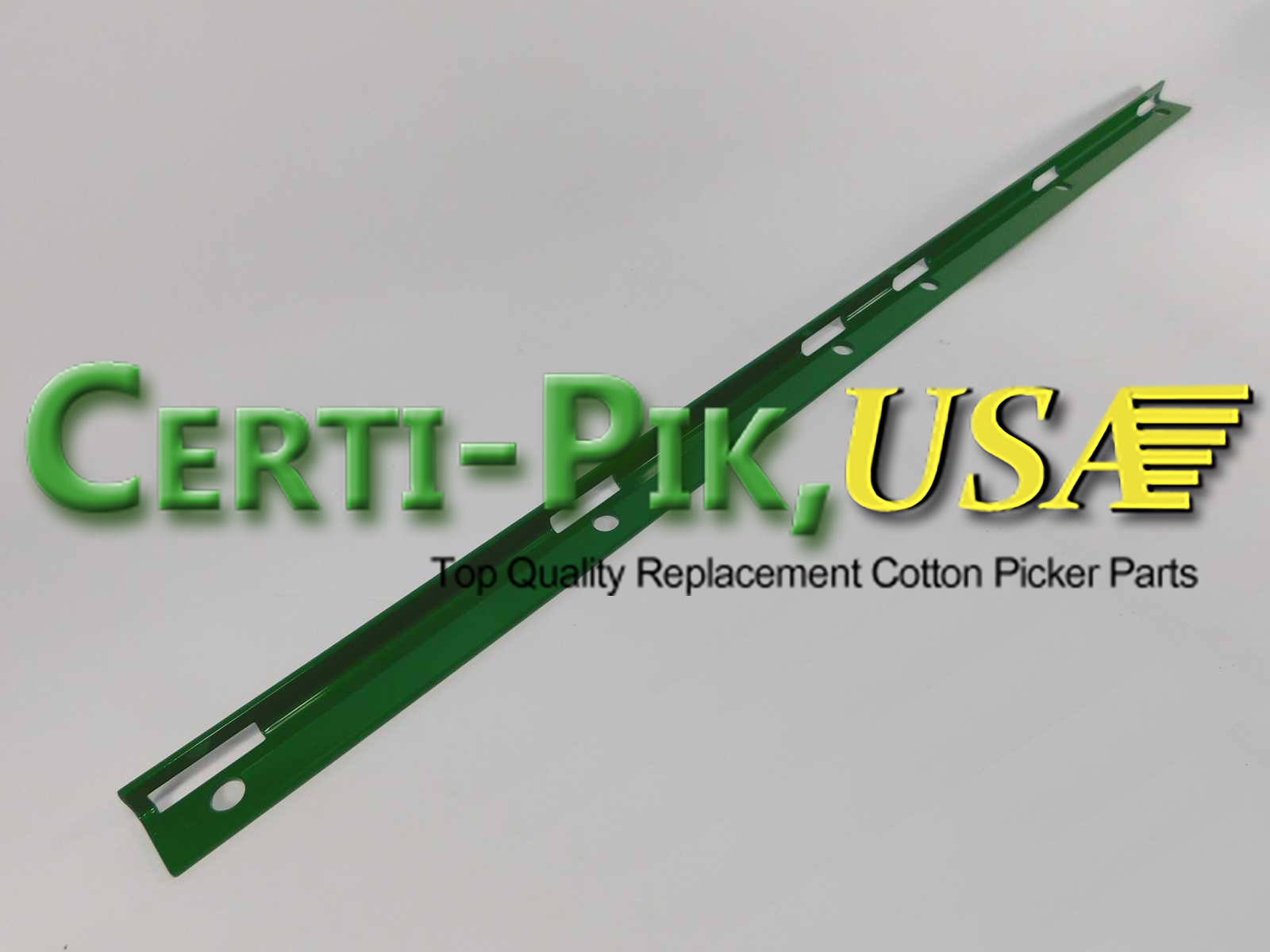 Description: ANGLE – EXTENSION CLAMP, PRESSURE PLATE, PRO-16 20S (9976-CP770) (AR: 6x 01519-1″-BOLT & 6x 10215P-NUT)

OEM Part: N274102

Section: Picking Unit Cabinet

John Deere 9976-CP770 20S Pressure Plate Assembly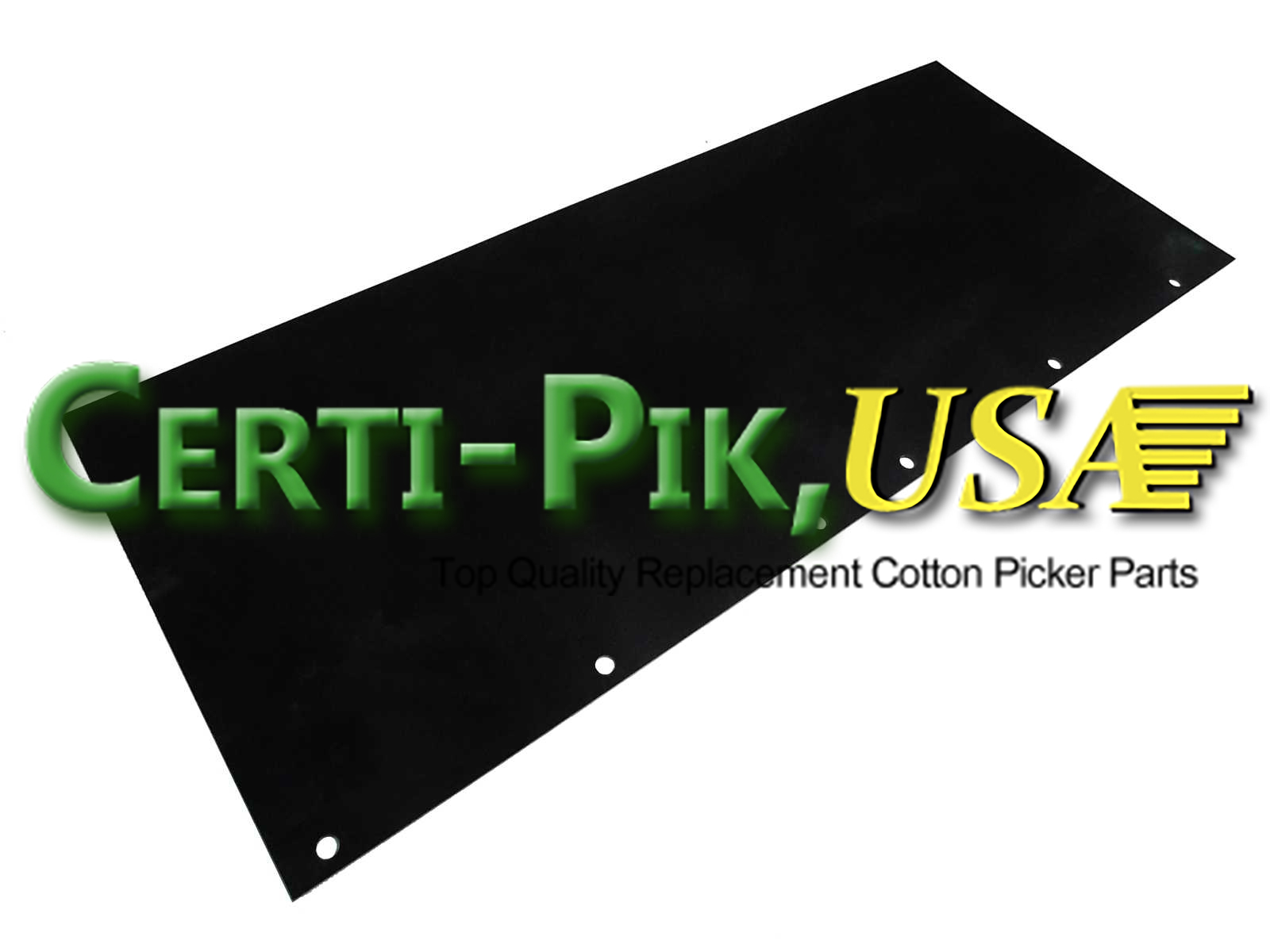 Description: EXTENSION – PLASTIC, PRESSURE PLATE, PRO-16 20S, FRONT & REAR – REPLACES #N274104 : (7760-CP770)

OEM Part: KK10467

Section: Picking Unit Cabinet

John Deere 9976-CP770 20S Pressure Plate Assembly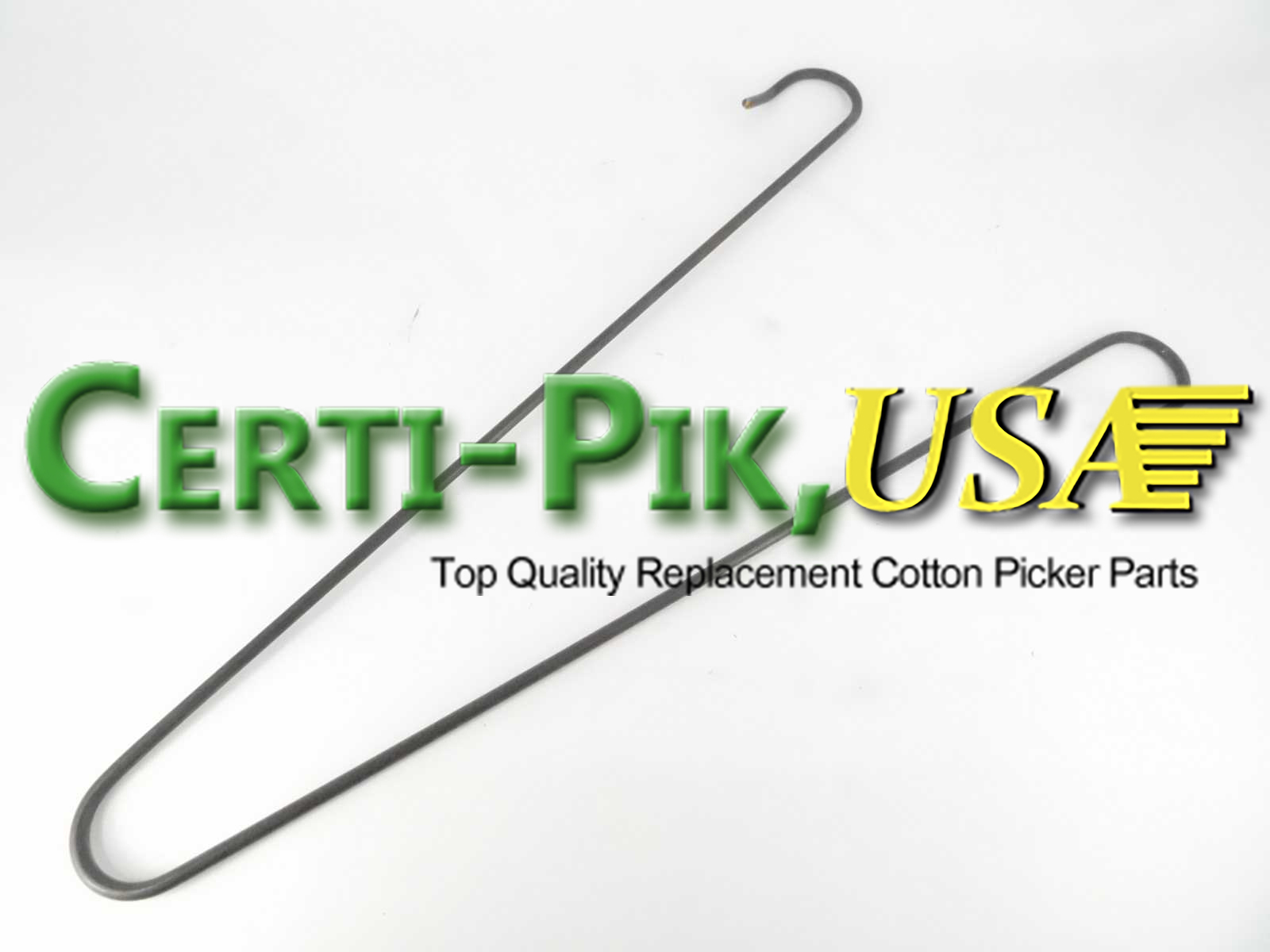 Description: REINFORCEMENT – PRESSURE PLATE (9935-CP770 – IN-LINE & PRO) 2x / 18S PLATE, 3x / 20S PLATE

OEM Part: N198712

Section: Picking Unit Cabinet

John Deere 9976-CP770 20S Pressure Plate Assembly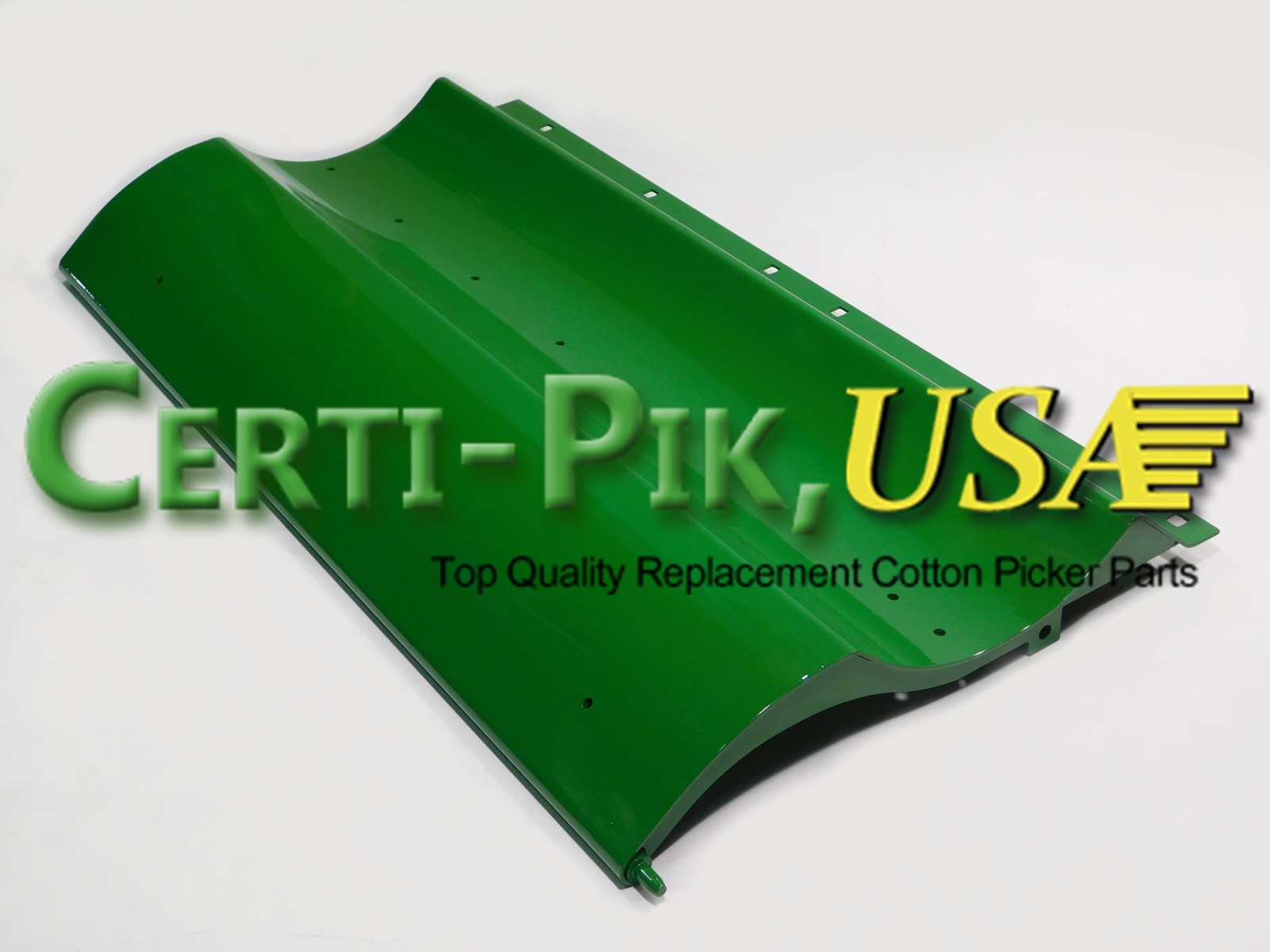 Description: Single Pik – CTX ExtenDoor – JD – PRESSURE PLATE – PRO 16 20S : FRONT (9976-CP770) & REAR (7760&CP770) – REPLACES OEM #AN274593 & AN279558 – ( THIS DOOR USES 3x #669970 & 1x #669971 SCRAPPING PLATES)

OEM Part: CTX74593F

Section: Picking Unit Cabinet

John Deere 9976-CP770 20S Pressure Plate Assembly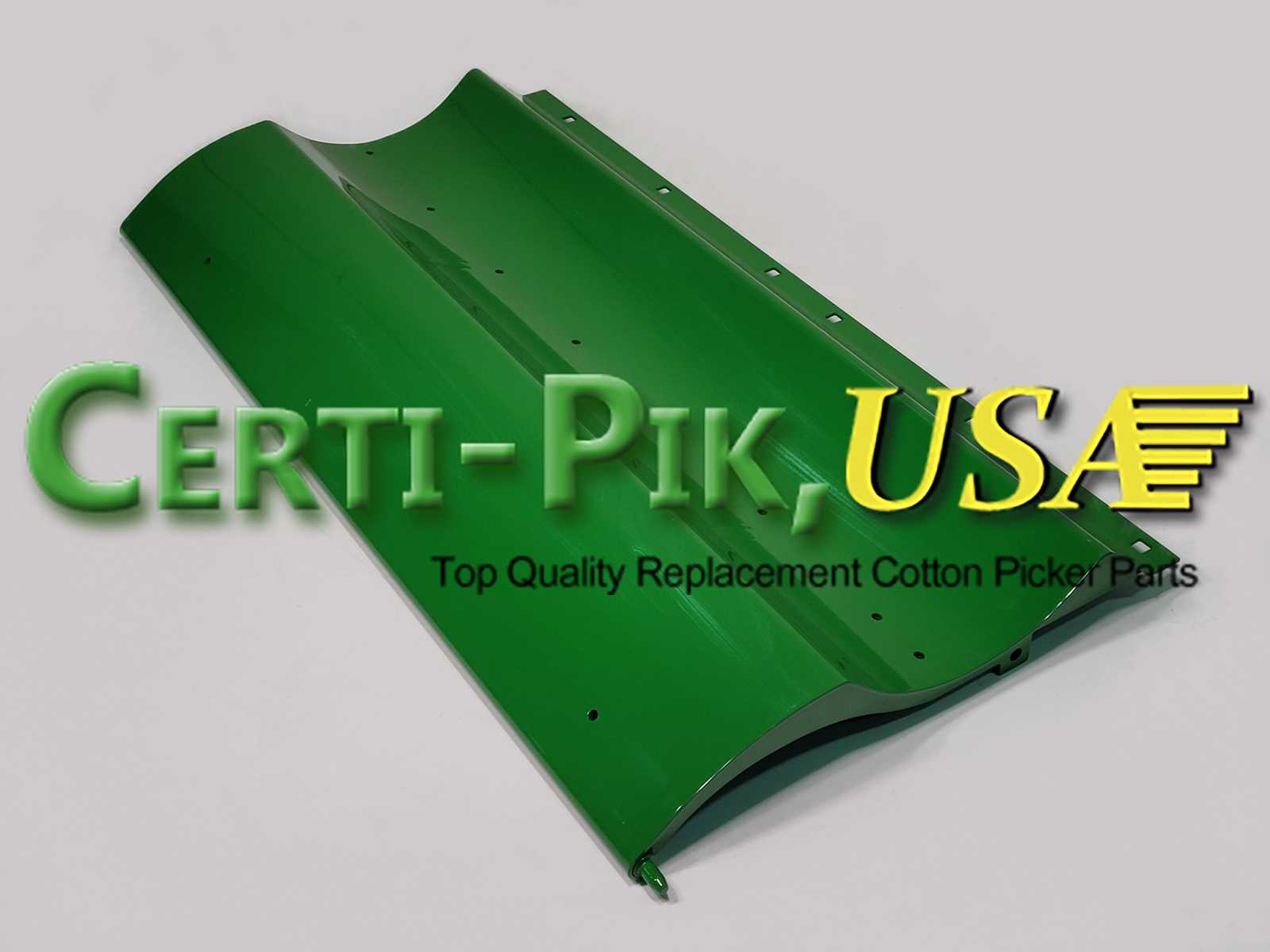 Description: Single Pik – CTX ExtenDoor – JD – PRESSURE PLATE – PRO 16 20S : REAR (9976-9996) REPLACES OEM #AN274593 – (THIS DOOR USES 3x #669970 & 1x #669971 SCRAPPING PLATES)

OEM Part: CTX74593R

Section: Picking Unit Cabinet

John Deere 9976-CP770 20S Pressure Plate Assembly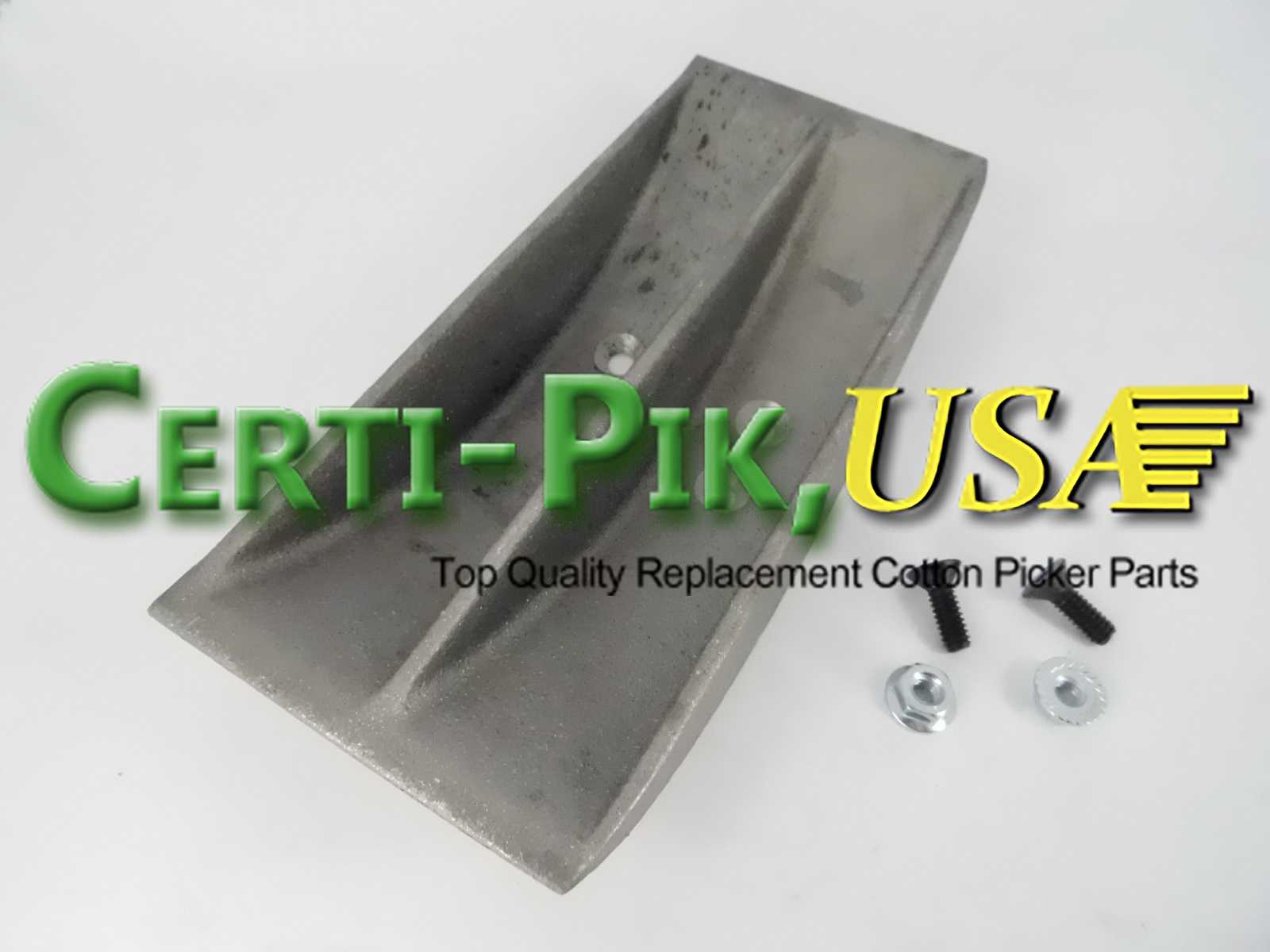 Description: TOP (2-SPINDLE) CTX SCRAPPING PLATE – SOLD WITH ATTACHING HARDWARE – 2 BOLTS, & NUTS, (1 ON TOP OF 20 SPIN. DOOR)

OEM Part: 669971

Section: Picking Unit Cabinet

John Deere 9976-CP770 20S Pressure Plate Assembly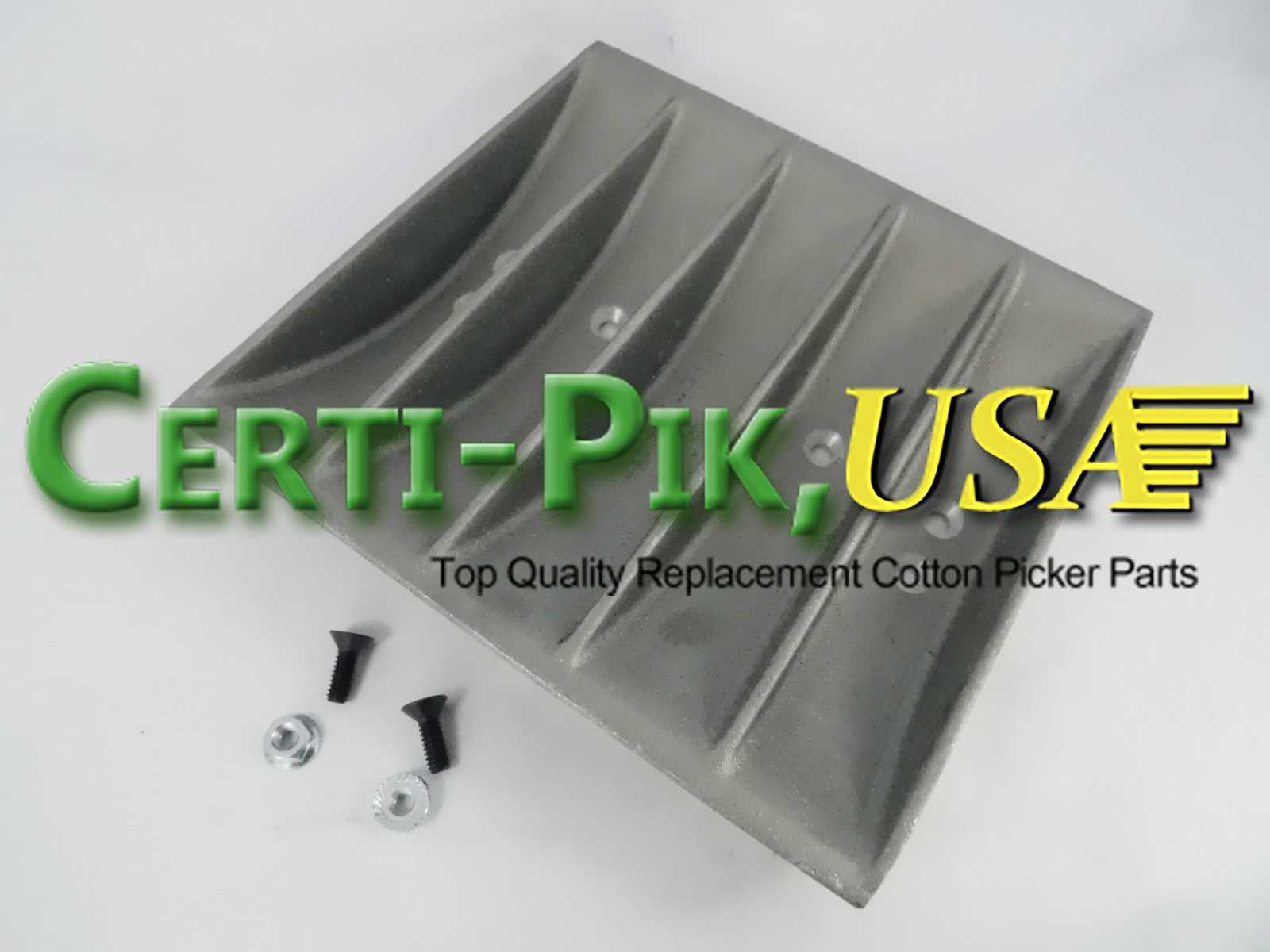 Description: CTX (5-SPINDLE) SCRAPPING PLATE – SOLD WITH ATTACHING HARDWARE- 2 BOLTS, & NUTS, NOT USED W/ REAR CASE

OEM Part: 669970

Section: Picking Unit Cabinet

John Deere 9976-CP770 20S Pressure Plate Assembly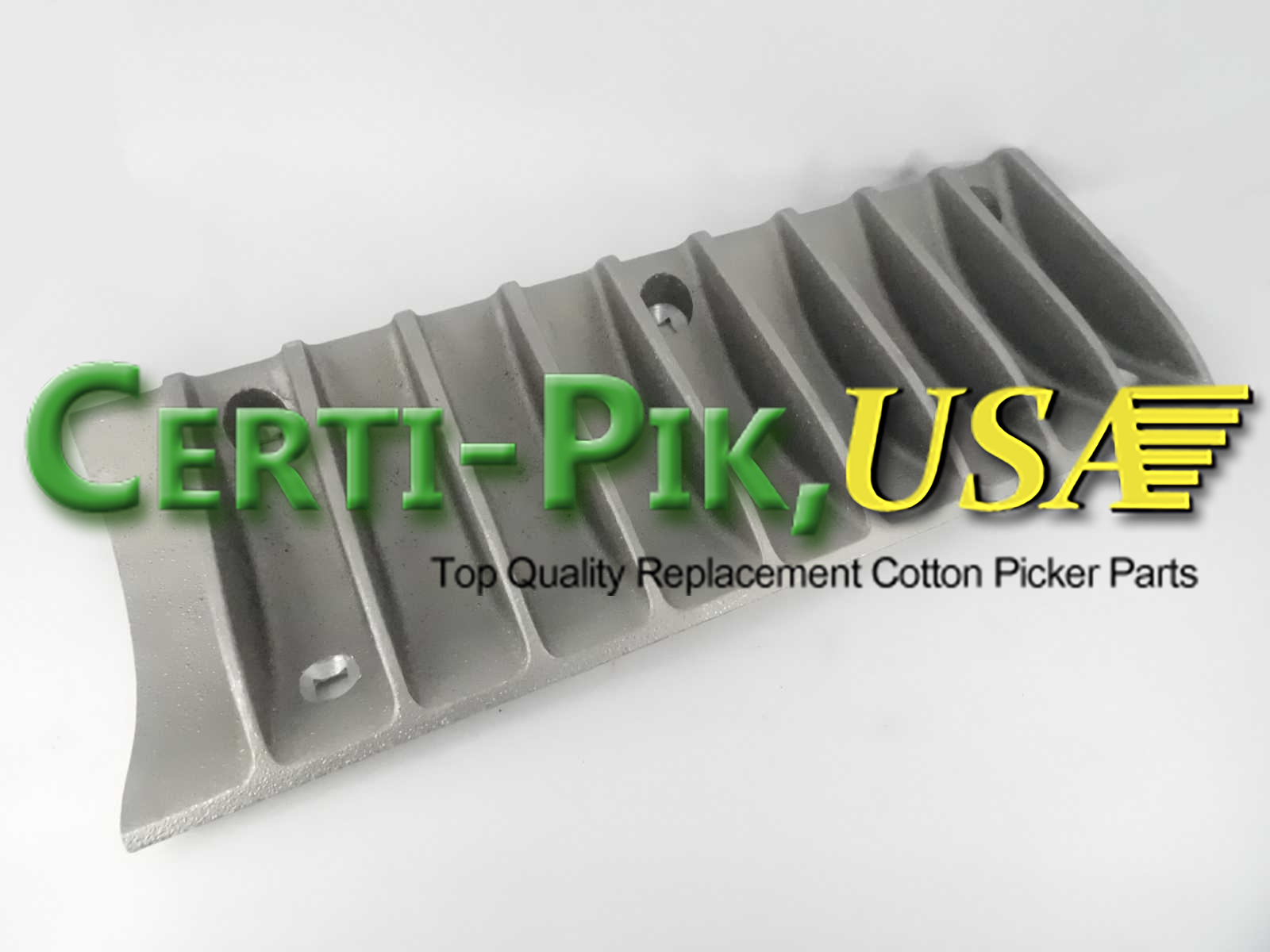 Description: 10 SPINDLE SCRAPPING PLATE – FITS OEM STYLE JD DOORS – PRO SERIES – 2 / PRO-16 DOOR , 1 / PRO-12 DOOR

OEM Part: N372970

Section: Picking Unit Cabinet

John Deere 9976-CP770 20S Pressure Plate Assembly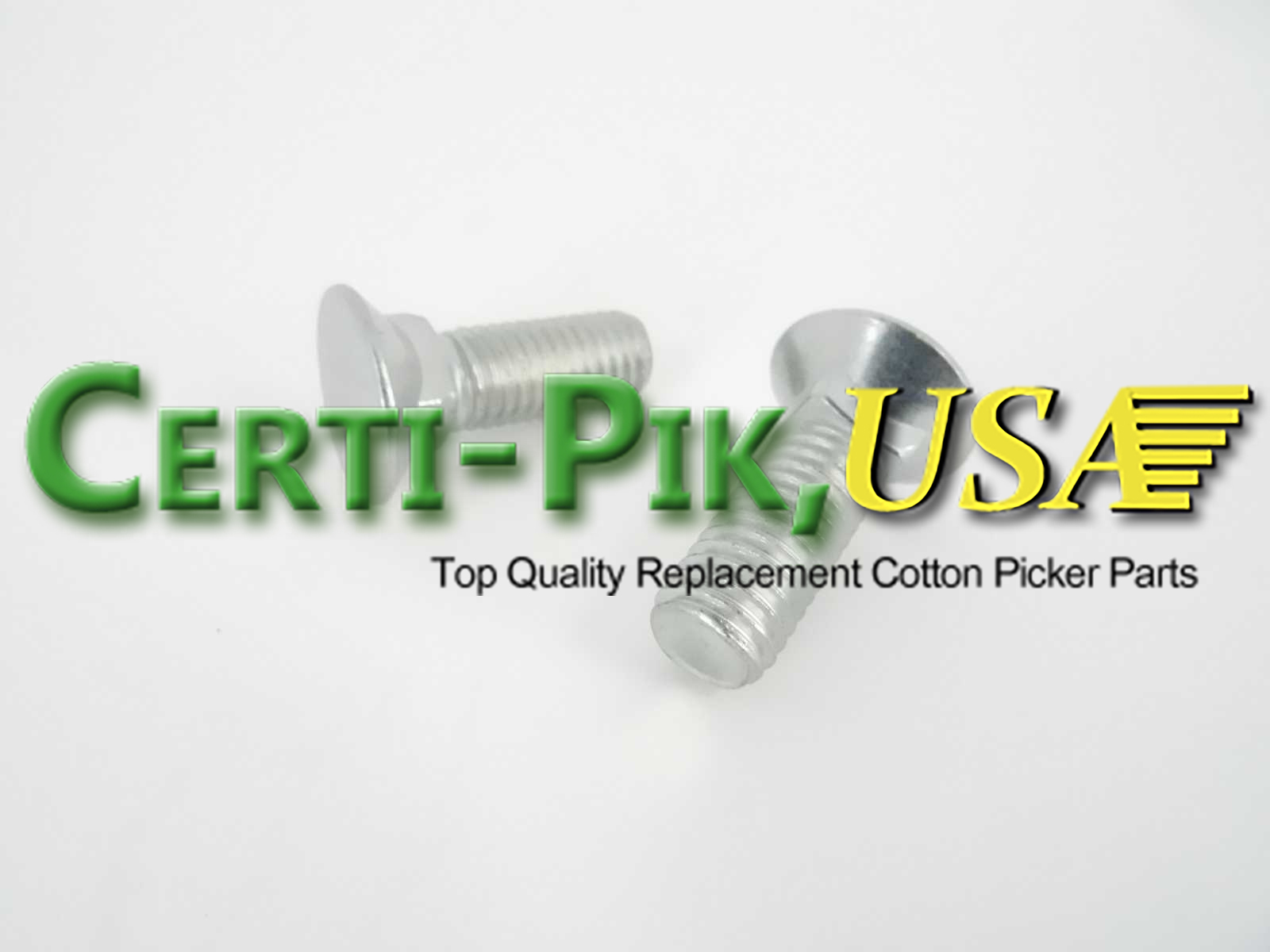 Description: BOLT – M10 X 30 – PLOW – PRO SCRAPPING PLATE

OEM Part: 09M7004

Section: Picking Unit Cabinet

John Deere 9976-CP770 20S Pressure Plate Assembly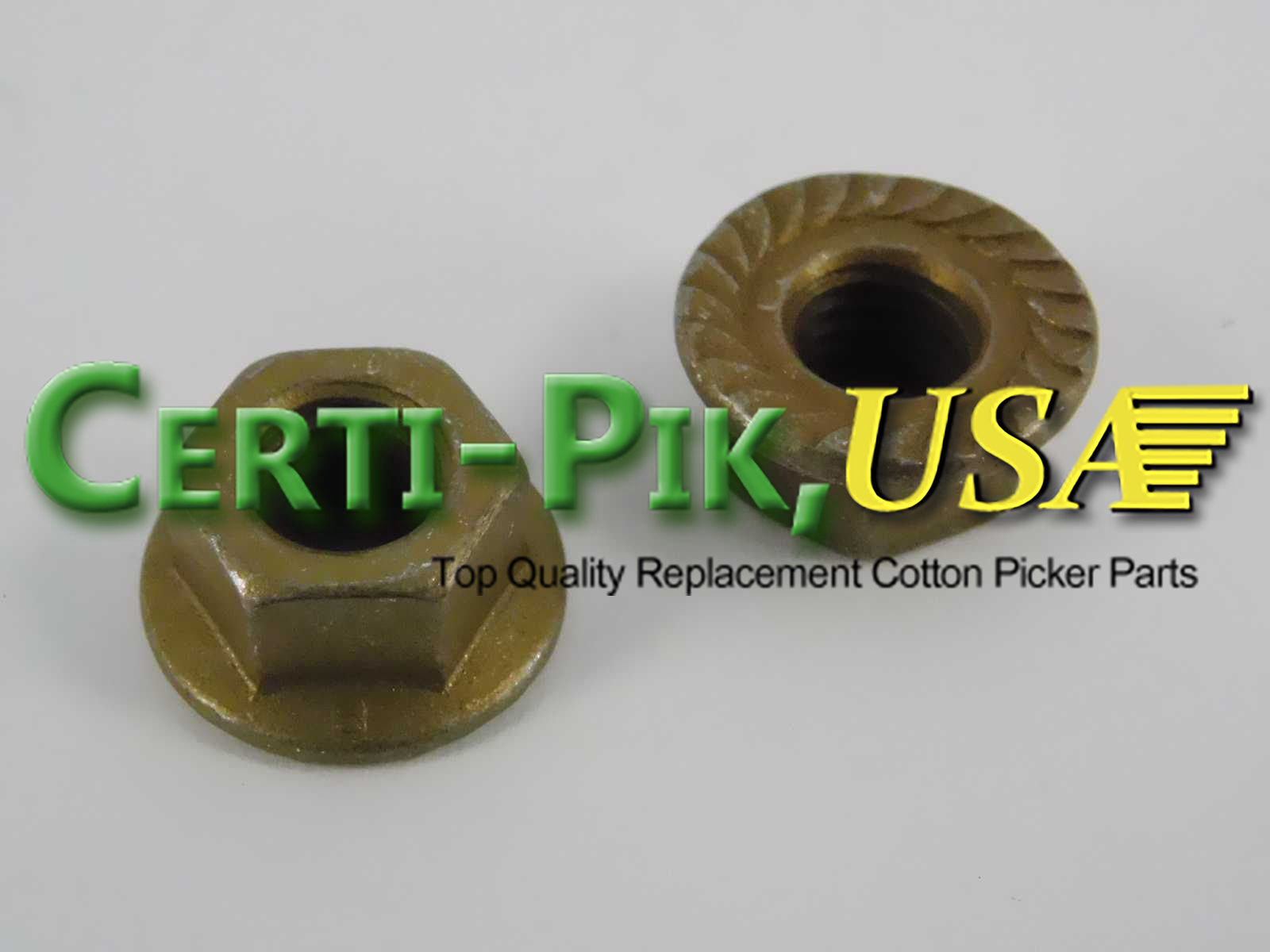 Description: NUT – M10 – SERR HEX FLANGE

OEM Part: E63526

Section: Picking Unit Cabinet

John Deere 9976-CP770 20S Pressure Plate Assembly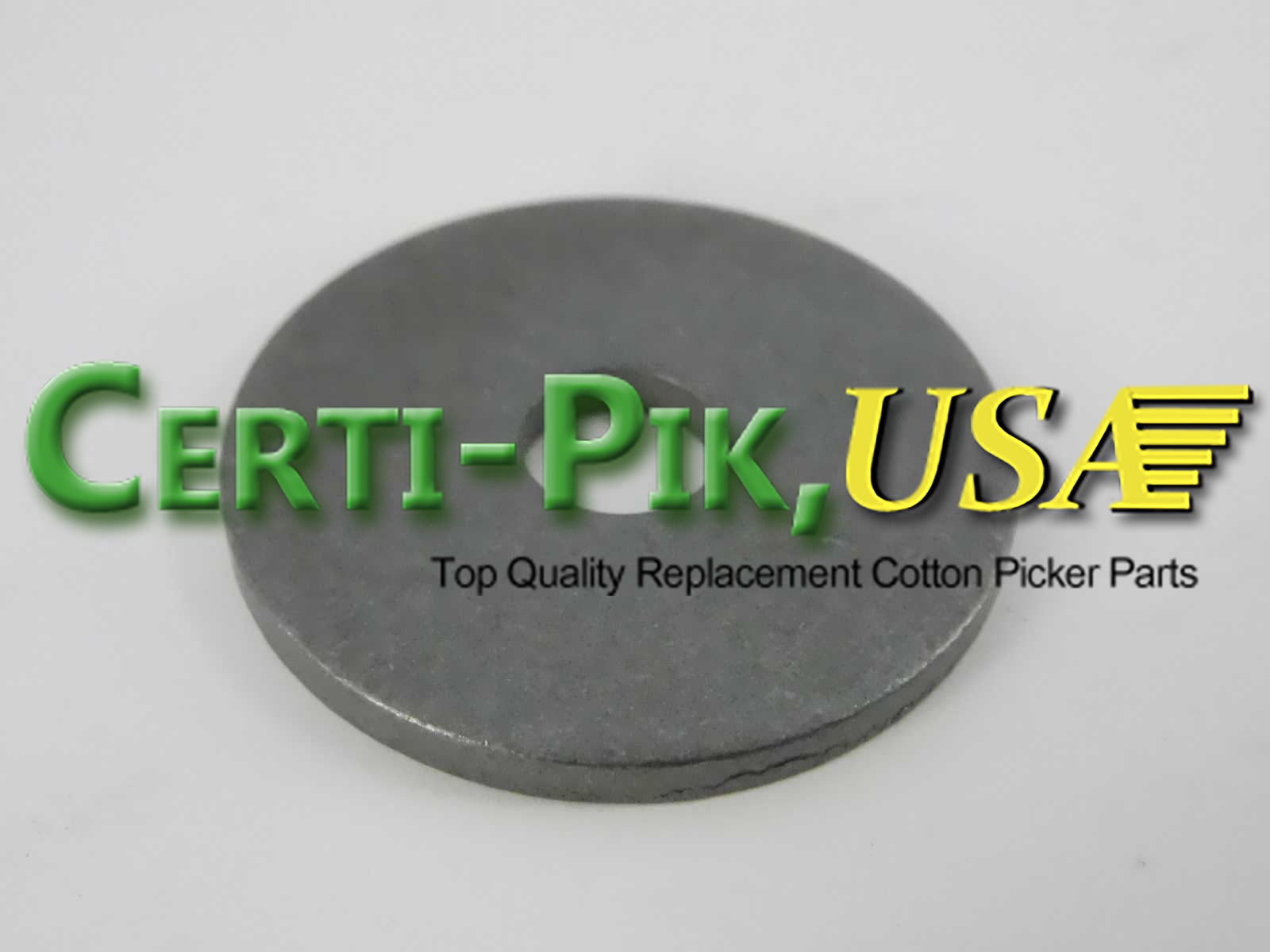 Description: WASHER – .410 X 1.5 X .120″

OEM Part: 24H1296

Section: Picking Unit Cabinet

John Deere 9976-CP770 20S Pressure Plate Assembly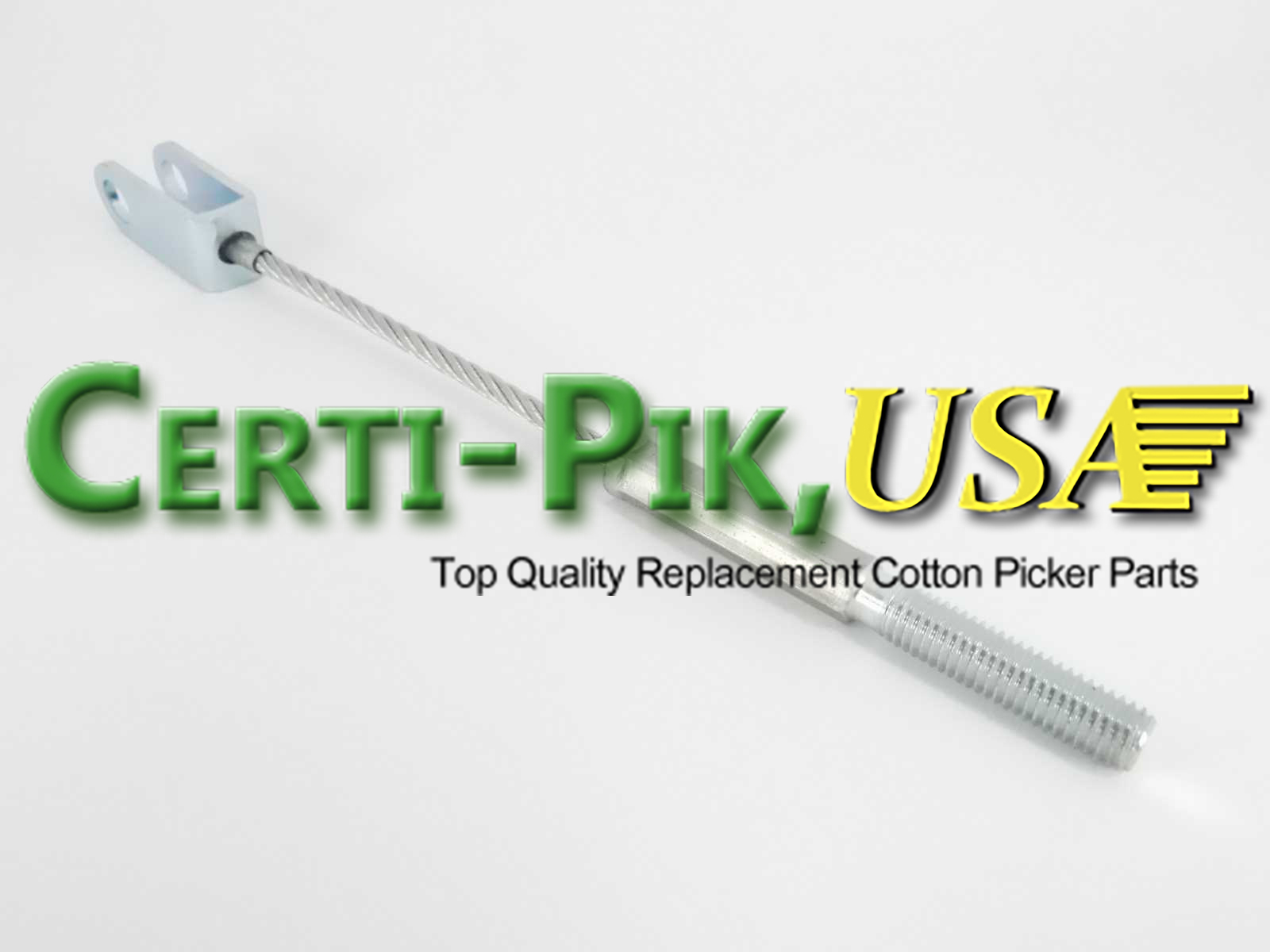 Description: CABLE ASSEMBLY – PRO – REAR PRESSURE DOOR TENSION

OEM Part: AN273753

Section: Picking Unit Cabinet

John Deere 9976-CP770 20S Pressure Plate Assembly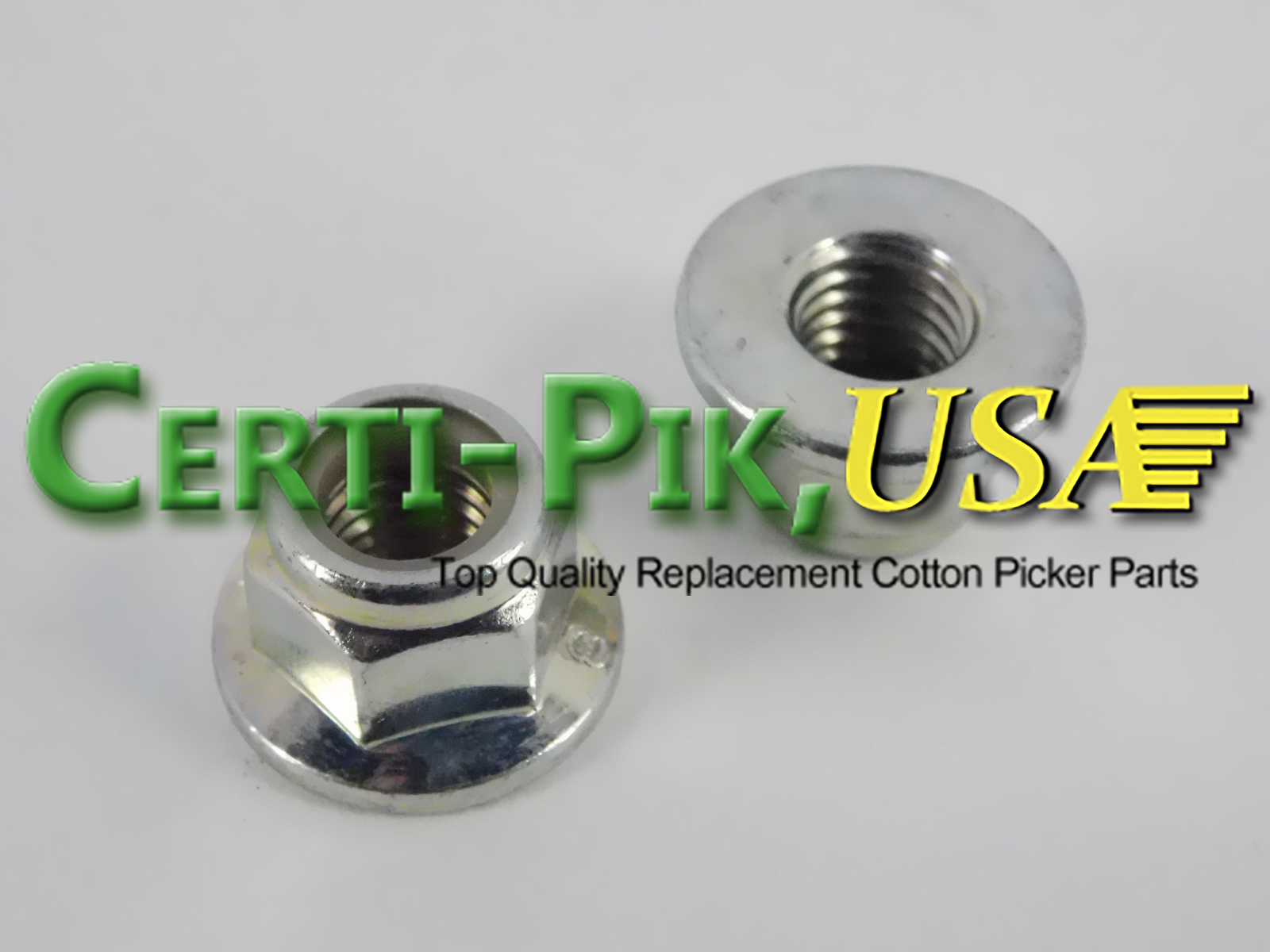 Description: NUT – M10-1.5 – NYLON LOCK

OEM Part: 14M7400

Section: Picking Unit Cabinet

John Deere 9976-CP770 20S Pressure Plate Assembly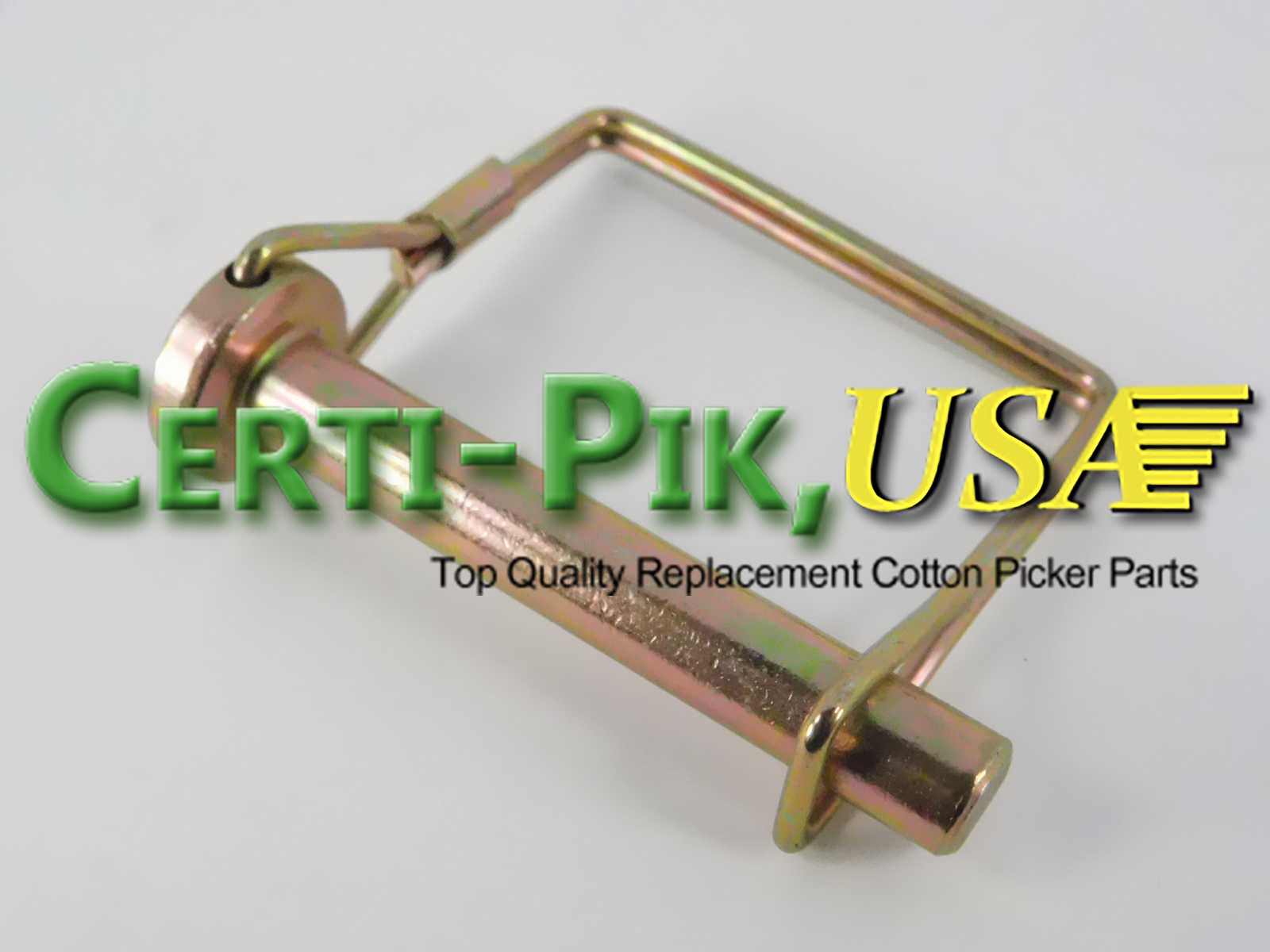 Description: PIN FASTENER LOCK – PRO – REAR PRESSURE DOOR

OEM Part: AN131764

Section: Picking Unit Cabinet

John Deere 9976-CP770 20S Pressure Plate Assembly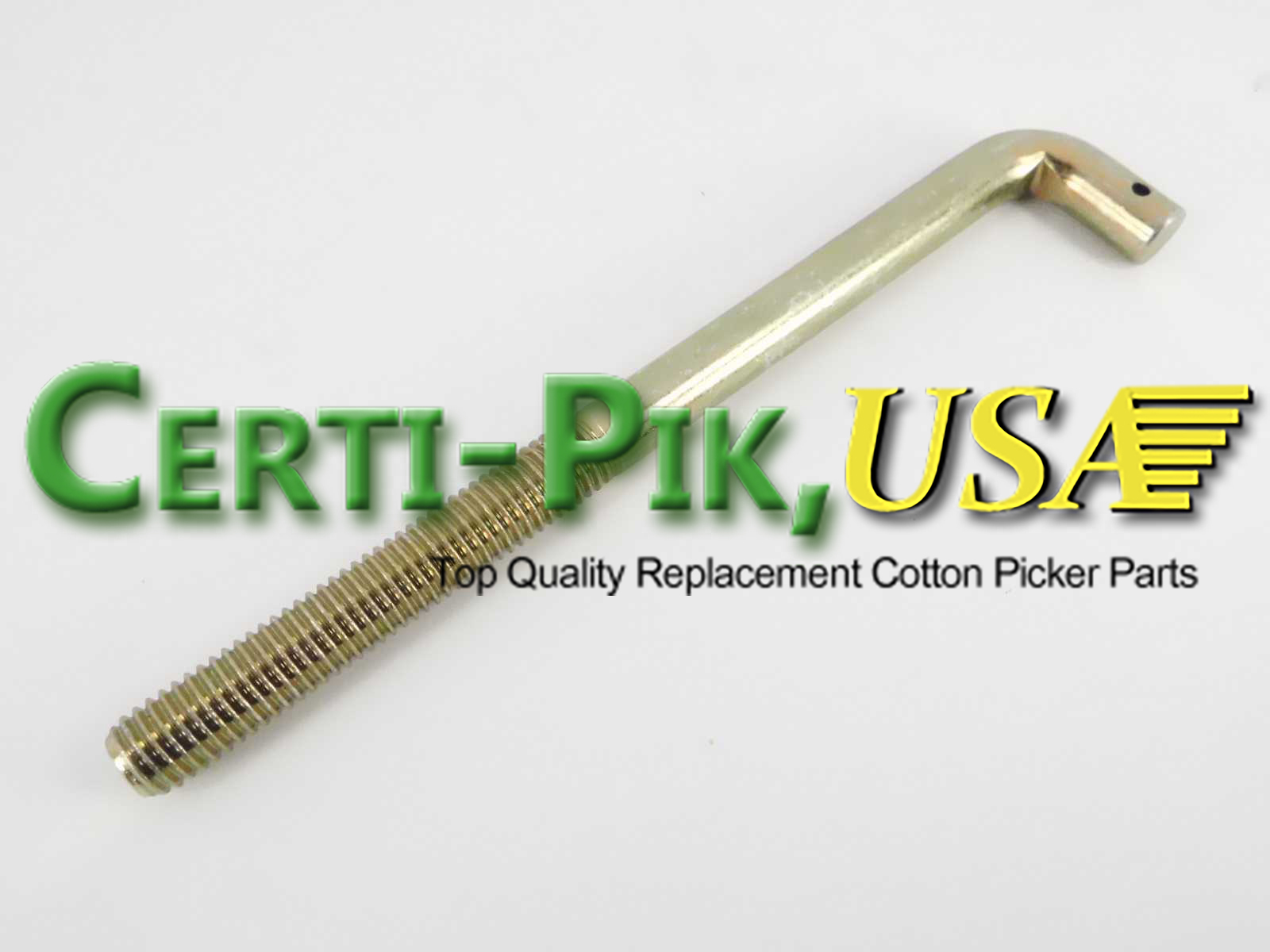 Description: HOOK BOLT – PRO – FRONT PRESSURE DOOR TENSION

OEM Part: N276049

Section: Picking Unit Cabinet

John Deere 9976-CP770 20S Pressure Plate Assembly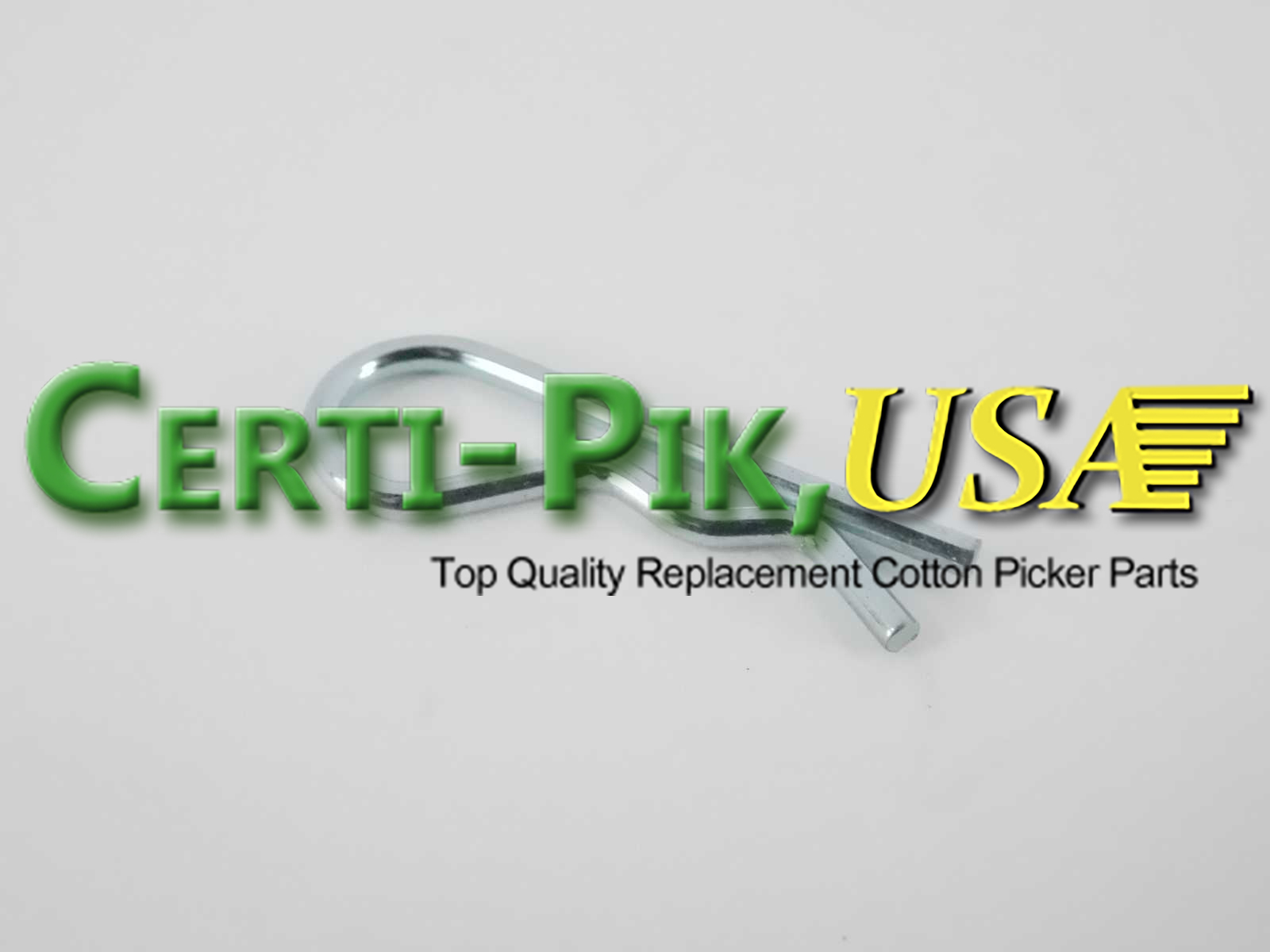 Description: PIN – SPRING LOCK PIN

OEM Part: J16931

Section: Picking Unit Cabinet

John Deere 9976-CP770 20S Pressure Plate Assembly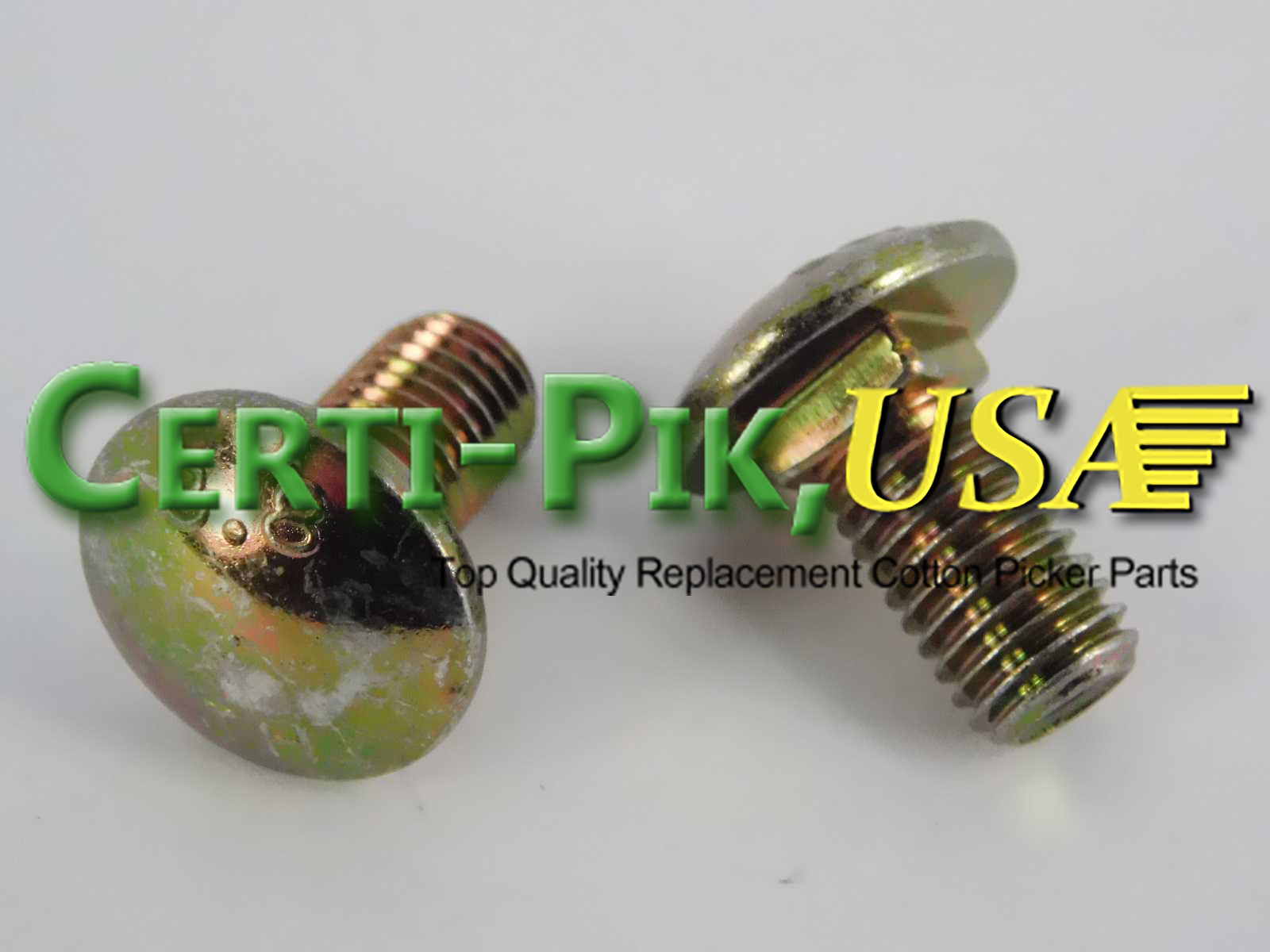 Description: BOLT – M10 X 20 ROUND HEAD – SQR NECK

OEM Part: 03M7190

Section: Picking Unit Cabinet

John Deere 9976-CP770 20S Pressure Plate Assembly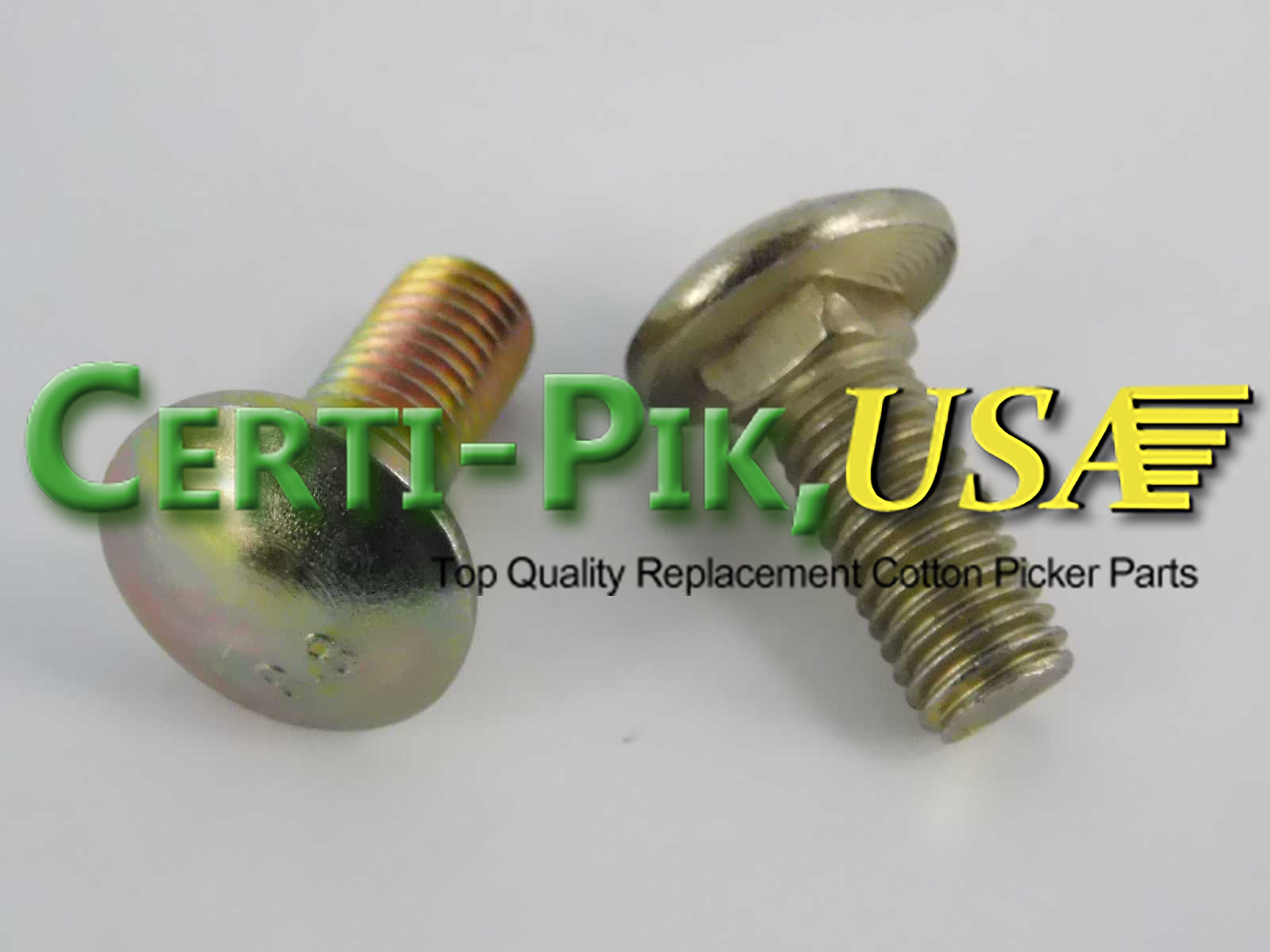 Description: BOLT – M10 X 25 ROUND HEAD – SQR NECK

OEM Part: 03M7191

Section: Picking Unit Cabinet

John Deere 9976-CP770 20S Pressure Plate Assembly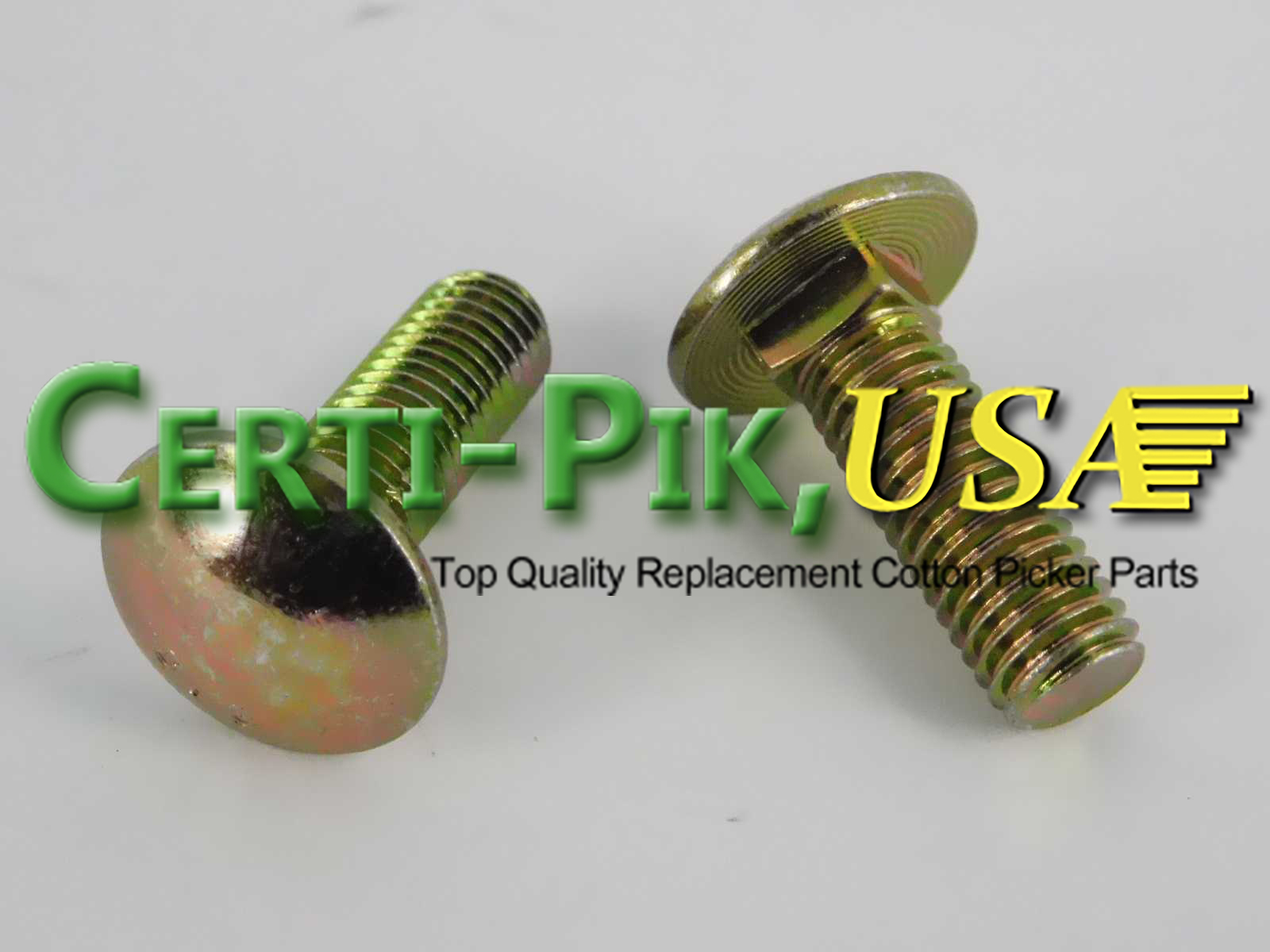 Description: BOLT – M10 X 30 ROUND HEAD – SQR NECK

OEM Part: 03M7192

Section: Picking Unit Cabinet

John Deere 9976-CP770 20S Pressure Plate Assembly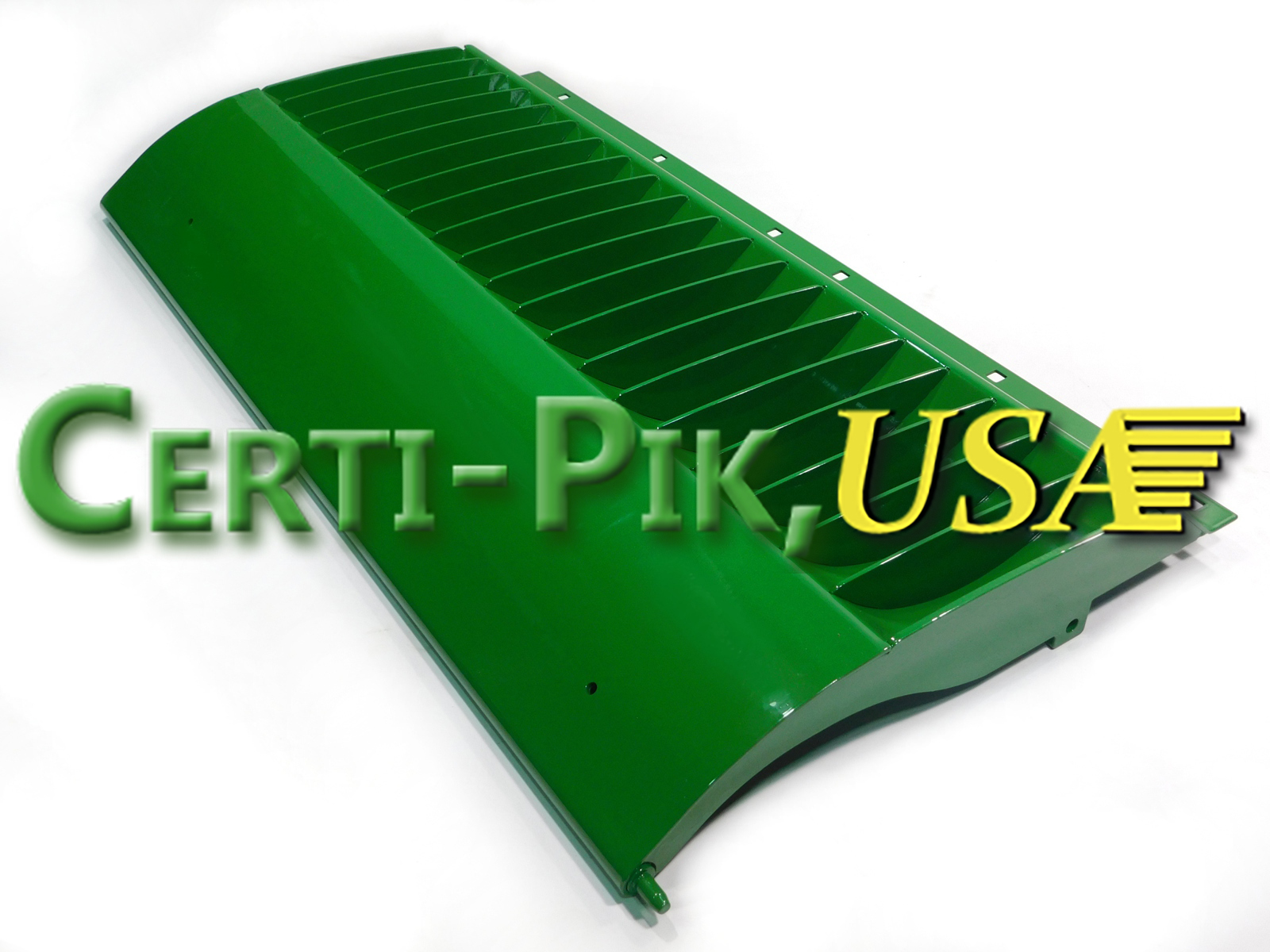 Description: Single Pik – CTX ExtenDoor – JD – PRESSURE PLATE – WELDED STEEL SCRAPPING FINS – PRO 16 20S : FRONT (9976-CP770) & REAR (7760&CP770) – REPLACES OEM #AN274593 & AN279558

OEM Part: CTX79558FIN

Section: Picking Unit Cabinet

John Deere 9976-CP770 20S Pressure Plate Assembly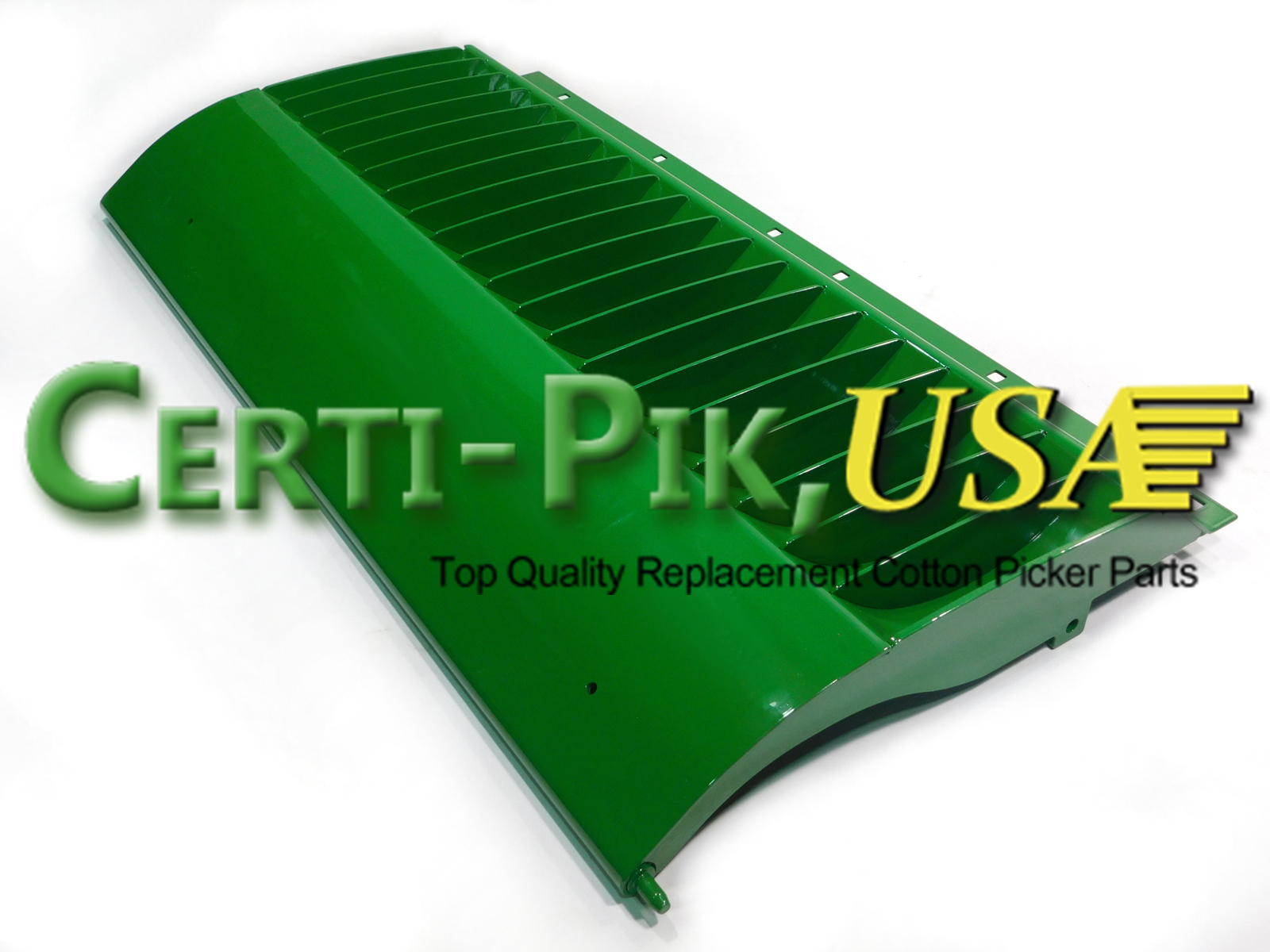 Description: Single Pik – CTX ExtenDoor – JD – PRESSURE PLATE – WELDED STEEL SCRAPPING FINS – PRO 16 20S : REAR (9976-9996) REPLACES OEM #AN274593

OEM Part: CTX79558FINR

Section: Picking Unit Cabinet

John Deere 9976-CP770 20S Pressure Plate Assembly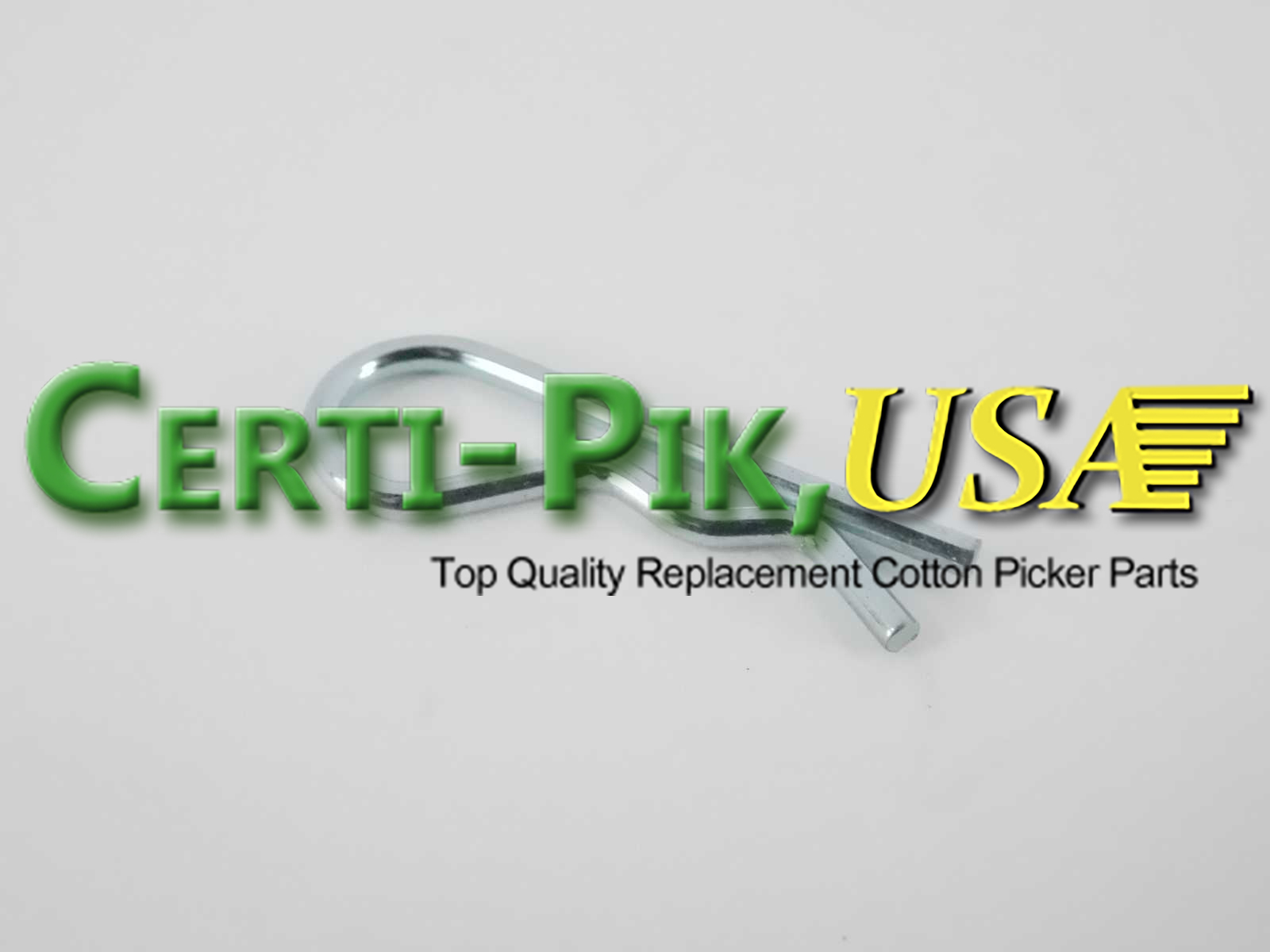 Description: PIN – SPRING LOCK PIN

OEM Part: J16931

Section: Picking Unit Cabinet

John Deere 9976-CP770 20S Pressure Plate Assembly