Case IH Fan Parts
As a major supplier of Case IH fans, components, and spares, we carry new aftermarket air system parts as well as other aftermarket cotton picker parts and accessories. Our high-quality, cutting-edge components include front and rear fan assemblies, housing components, inner blade, and shaft parts, pulleys, and bolt kits together with other miscellaneous components. We are committed to working hard to guarantee that whether you're a dealer in Case/IH Cotton Picking Machinery or one of our farming customers, you receive the best new aftermarket replacement parts for your harvesting equipment.
Downtime Costs Money
If one of your Miscellaneous Parts needs to be We know as well as you that cotton pickers are temperamental beasts. Any time you combine a vehicle with ultra-fine tolerances with the harsh reality of farming, you're headed for possible trouble.
Unless you take the time to perform proper maintenance and daily inspections, you'll end up with a very expensive piece of machinery either under-performing or stranded during a critical period during the harvest.
We recommend the following
Lint build-up on the fan blade and elsewhere causes balance problems as well as a multitude of other problems and needs to be cleaned immediately before it causes serious system failure
By inspecting your fans and air system regularly and replacing worn components timeously, you'll save time and money.
It is essential that your air system operates optimally as it will prevent choke problems within your harvester.
Regular Case IH Air System Inspection
Avoiding Catastrophic Failures
Catastrophic fan assembly failure along with cracking, vibration, and lowered airflow can all be avoided by adhering to proper maintenance procedures. As the cotton harvester relies on the fan to push the cotton into the containment area from the picking unit, any damage or wear in the fan and air system has a knock-on effect which results in clogging in the ducting and even the picking unit itself. Replacement of worn or damaged air system components or fan assemblies can potentially save you a lot of time and money during optimal harvest times. Each wasted minute costs you money. And that is where we aim to help you. Whether you require regular maintenance, fixing a broken part, or urgently requiring the replacement of a worn-out component, there's no time to waste.We are ideally placed to provide you with whatever parts or assemblies you urgently require.
Case IH Cotton Picker Air System Parts
We stock a wide variety of the critical spare parts you need, ranging from side panels, keys, pulleys, baffles, baffle belts, and many other parts.
You can check out our catalog of parts below that includes all the air system parts that we have available to ship to you when you order.
We have the following Case IH Fan Assemblies and parts available below:
Case/IH Front Fan Assembly, 1822-2555 (S.N.499) If you are looking for a Case IH Front fan Assembly, we offer two options. Kit 1 is a complete front fan kit unassembled, and Kit 2 is a fully assembled front fan kit. Optionally if you are looking for the hardware components: Kit 3 is a Bolt kit.
Case /IH Rear Fan Assembly, 1822-2555 (S.N.499) If the rear fan assembly is not working, you need to replace it. You can replace the full assembly or individual parts for the rear fan assembly detailed below.
Case / IH Front or Rear Fan Assembly, 2555(S.N.500)-635 Mod Exp There are three Kits available if you are looking for the front or rear fan assembly for the newer models also. You can choose to buy them assembled or unassembled. Individual components are available, including parts for the housing assembly, inner blade, and shaft assembly, pulleys, and bolt kits.
Contact Certi-Pik today!
Certi-Pik, USA also offers a range of specialized accessories and sheet metal components for cotton-harvesting equipment rebuilds in order to give easy, one-stop ordering for all your cotton harvester's aftermarket parts. Allow the industry leader in cotton harvester components to provide every OEM-quality aftermarket component your Case IH harvester requires. For more information about our case IH aftermarket parts, call us at (712) 752-8460 or contact us online today. For urgent orders, rather than searching through our very extensive list of parts, give us a call at Certi-Pik USA on our toll-free number, 1-888-CERTIPIK (237-8474), and one of our staff will help you out right away. In any case, to reduce possible confusion, it helps to take a few moments and provide us with the correct part number you are looking for.On the other hand, if you'd like to browse to find exactly what you're looking for, then click the links below to access detailed assembly drawings that will show you exactly what you may need.
Selecting the right Case IH Fan assembly to rebuild your cotton picker or to replace any worn-out items will be quick and easy. All purchases are covered by our 90-day warranty. We offer fast shipment so that you get your order ASAP. We accept several credit cards, or cash on delivery, so there's no need to worry about payment slowing things down.
You can contact us using the following additional options:
Shopping Cart: You can place your order through the links on our website and we will confirm your order via email or get in contact with you to discuss any details that may be unclear. For your convenience, you can order your parts any time of the day or night.
Email: [email protected]
Fax: 1-712-752-8472
Case /IH Front Fan Assembly, 1822-2555 (S.N.499)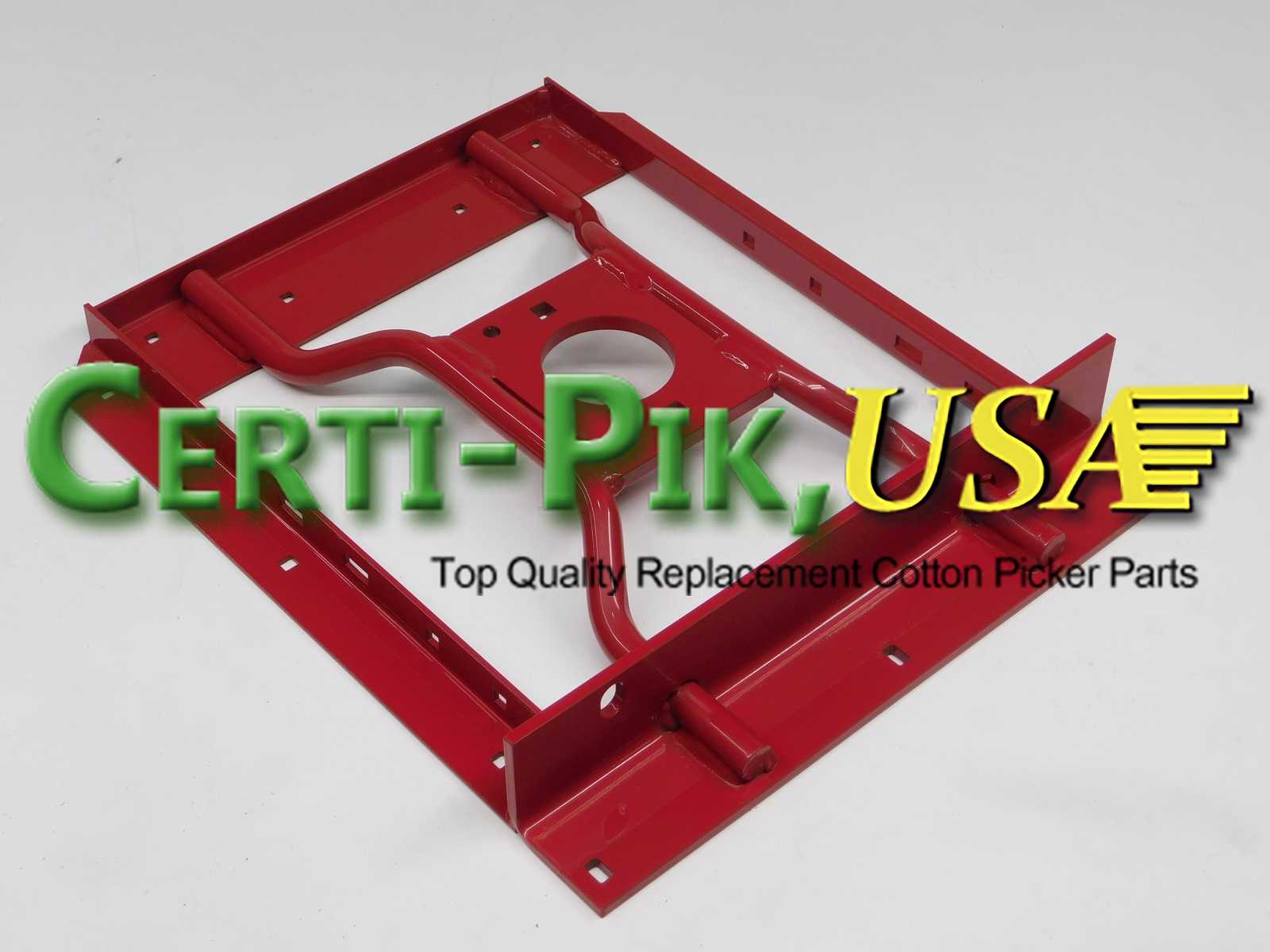 Description: SIDE SUPPORT – BEARING ( 1/FRONT FAN, 2/REAR FAN )

OEM Part: 1260120C3

Section: Air System

Case /IH Front Fan Assembly, 1822-2555 (S.N.499)



---
Case /IH Rear Fan Assembly, 1822-2555 (S.N.499)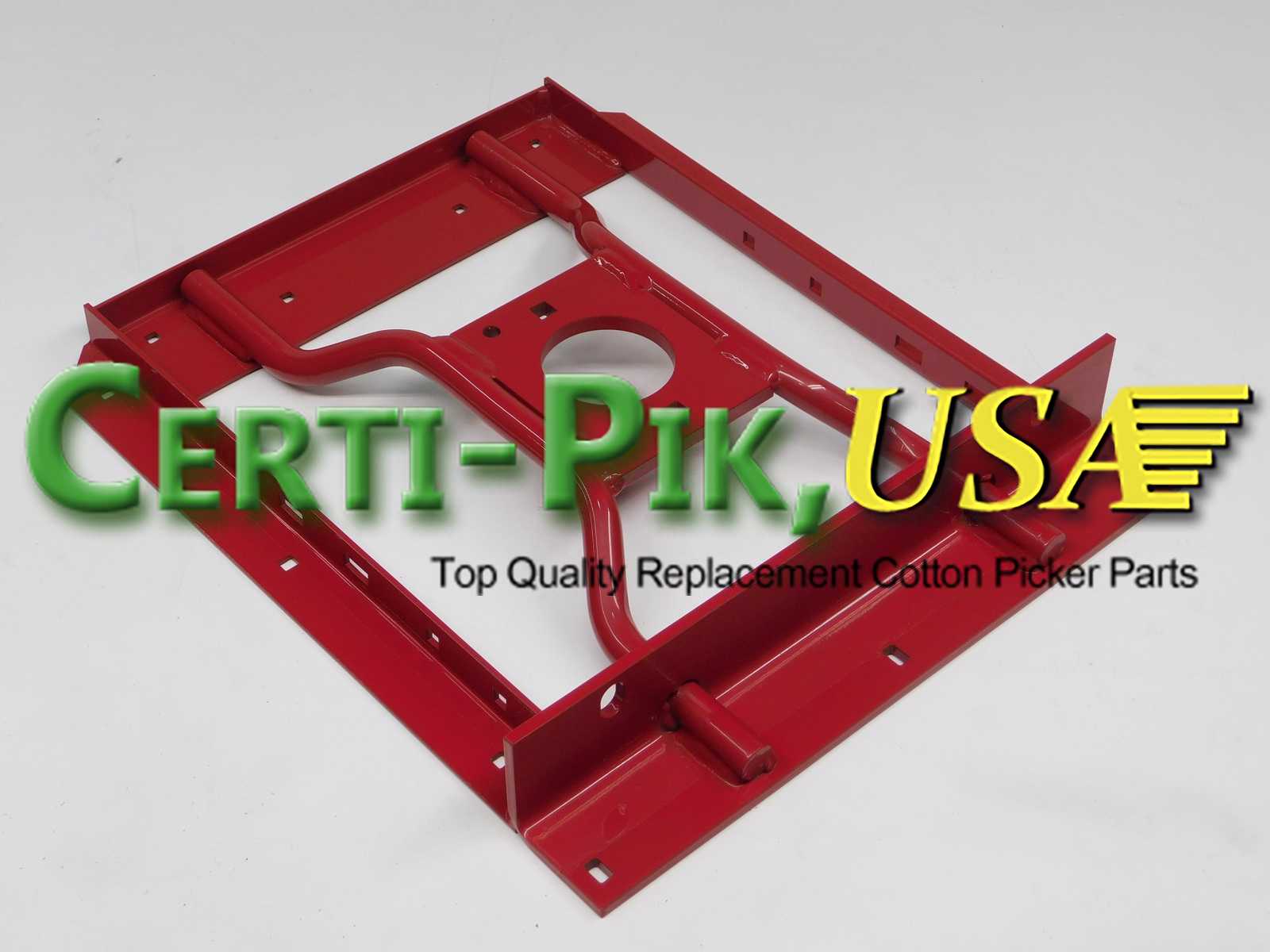 Description: SIDE SUPPORT – BEARING ( 1/FRONT FAN, 2/REAR FAN )

OEM Part: 1260120C3

Section: Air System

Case /IH Rear Fan Assembly, 1822-2555 (S.N.499)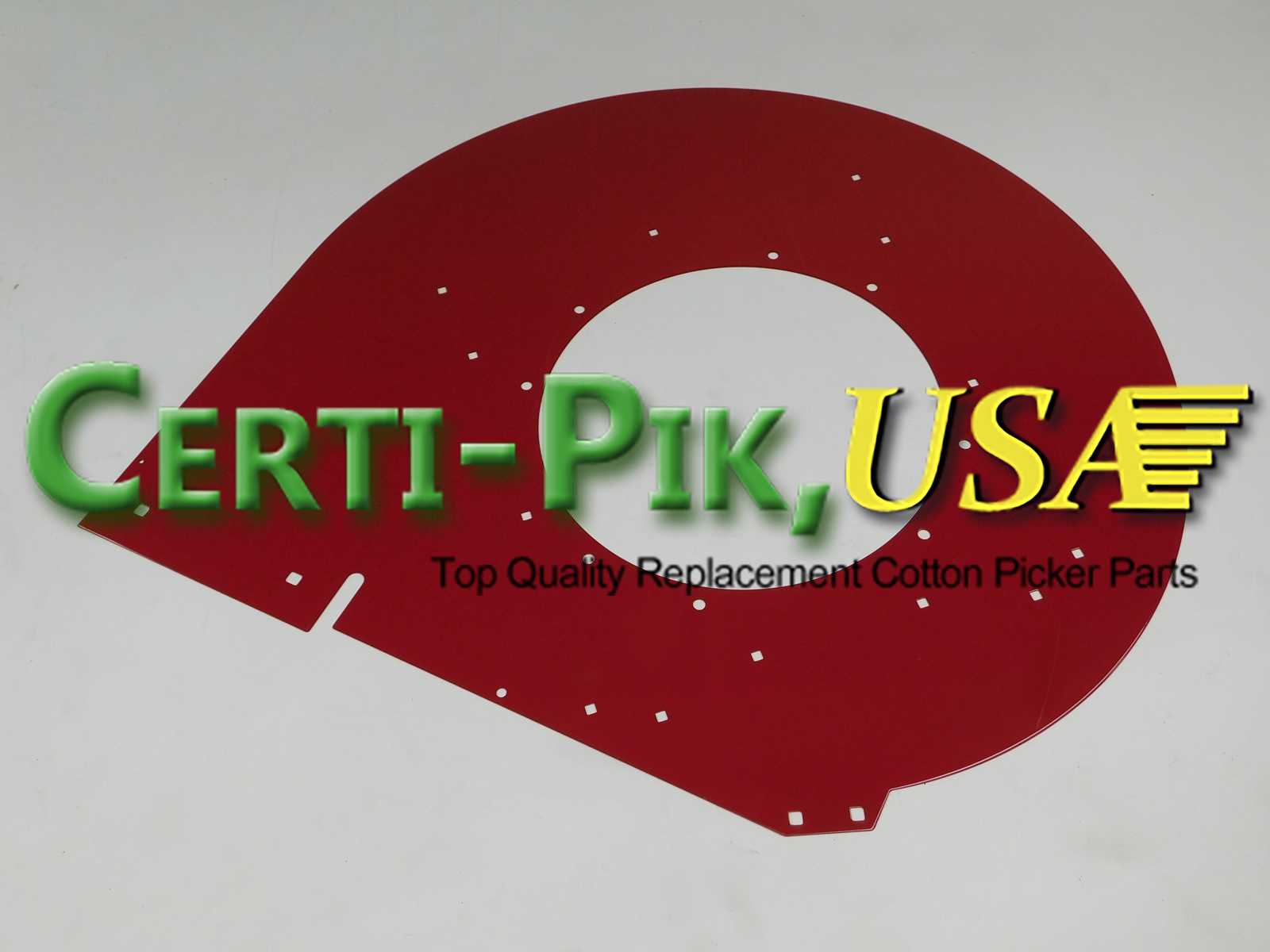 Description: FAN 45DEGREE SIDE PANEL – NEW STYLE – LARGER TRANSITION NOTCH

OEM Part: 1260066C2

Section: Air System

Case /IH Rear Fan Assembly, 1822-2555 (S.N.499)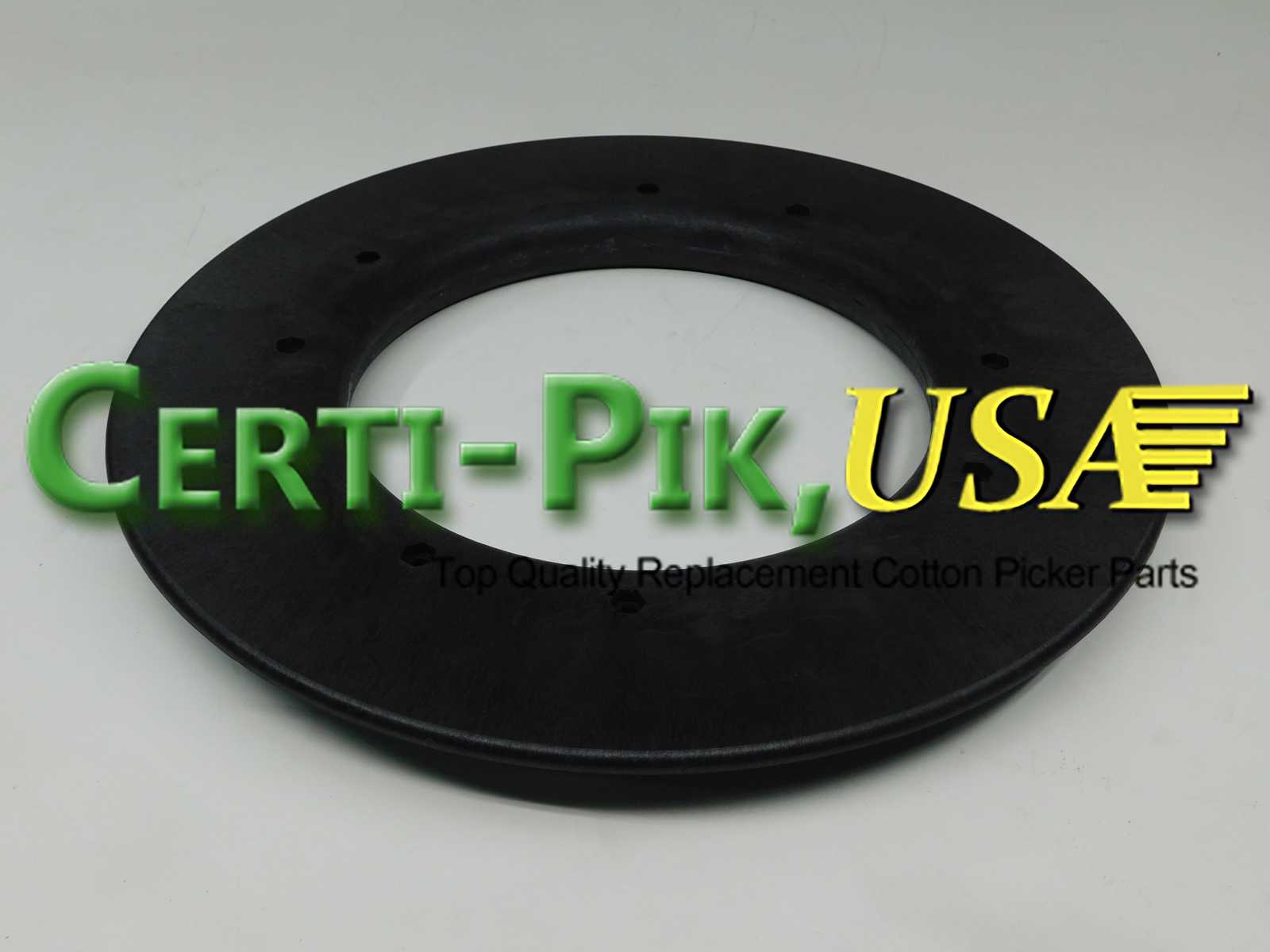 Description: BAFFLE – PLASTIC BAFFLE OR ORIFICE

OEM Part: 207515C1

Section: Air System

Case /IH Rear Fan Assembly, 1822-2555 (S.N.499)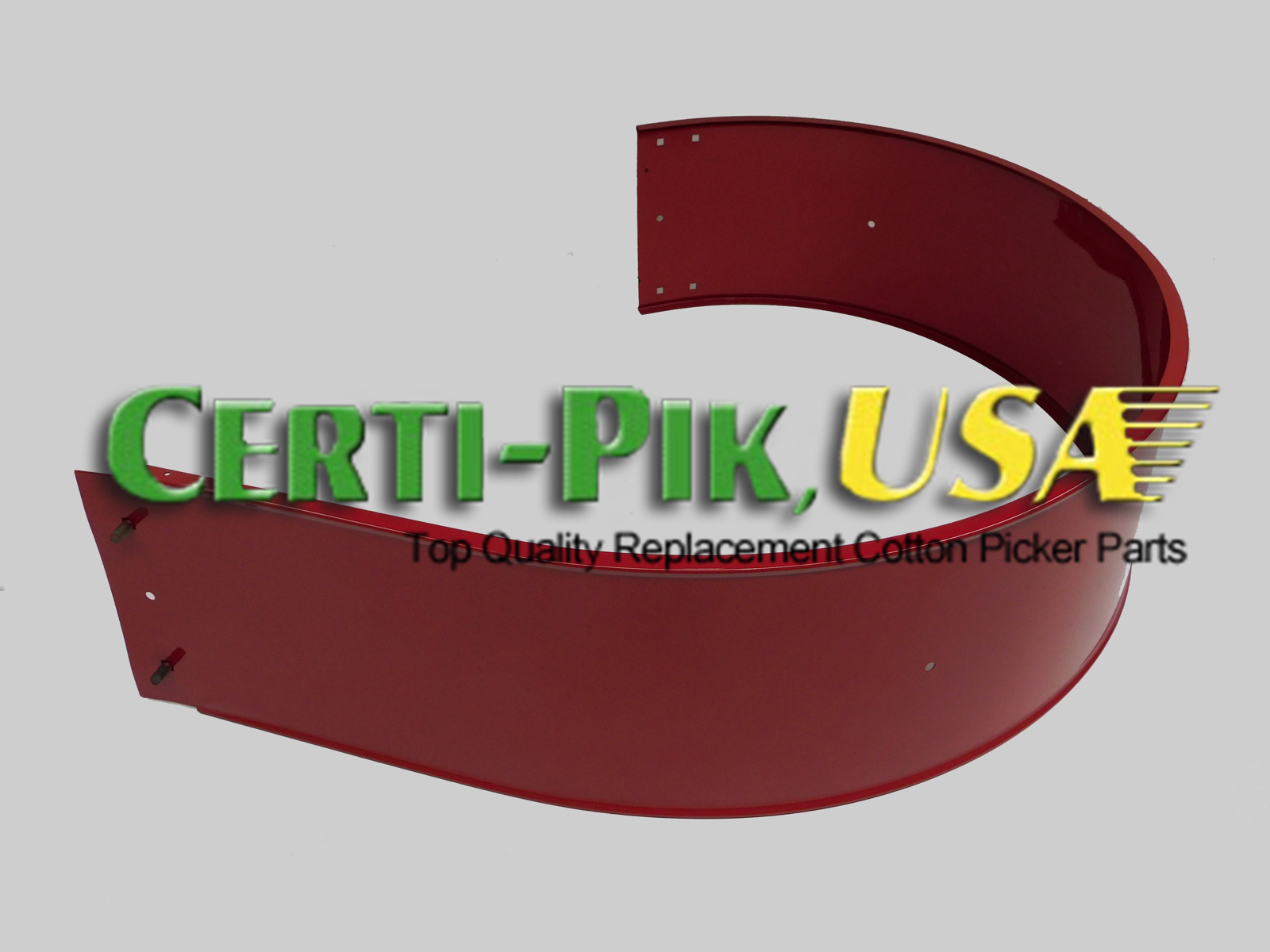 Description: WRAP AROUND – HOUSING COVER

OEM Part: 221533C1

Section: Air System

Case /IH Rear Fan Assembly, 1822-2555 (S.N.499)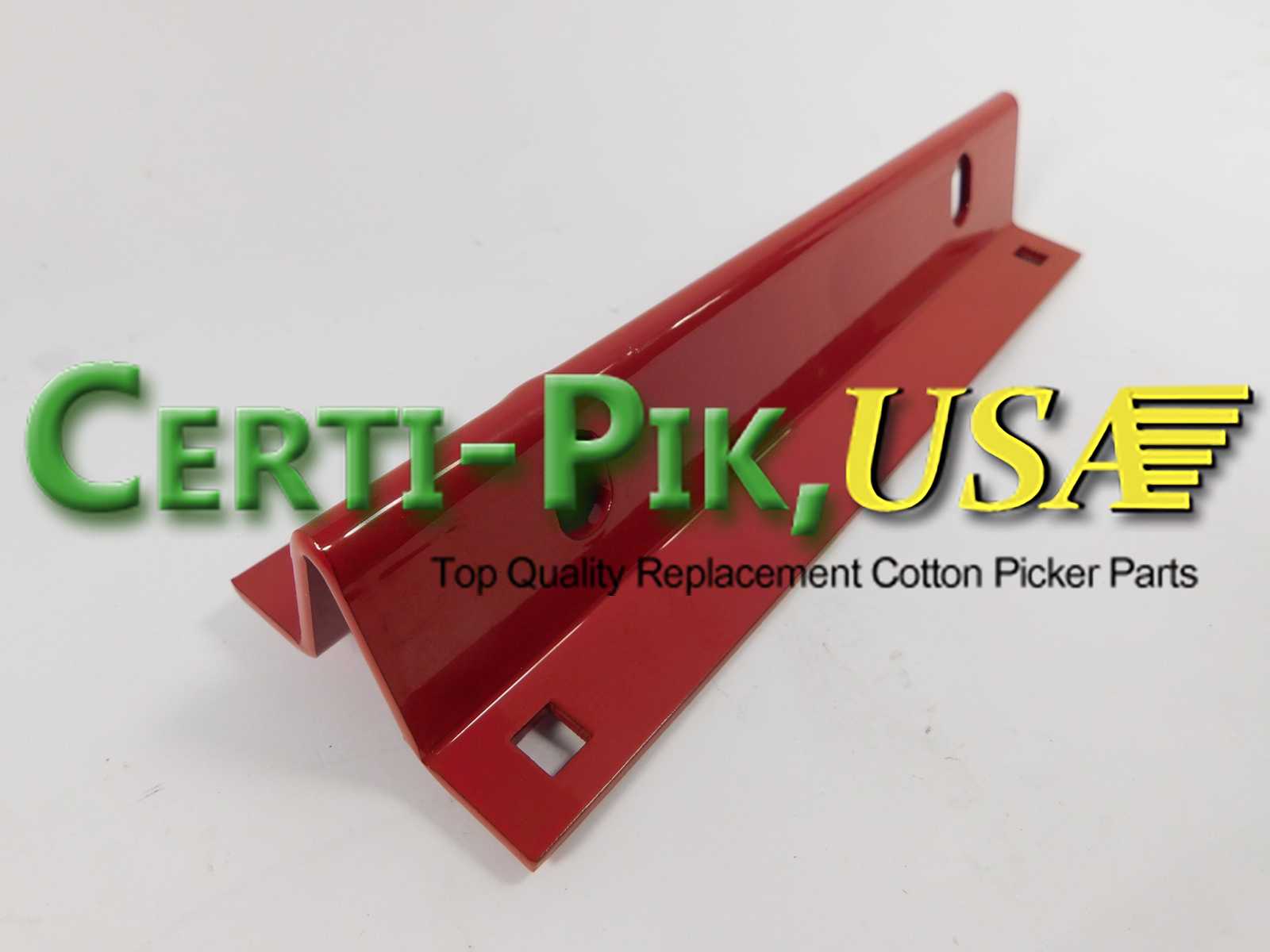 Description: BRACKET – HOUSING COVER TENSION BRACKET

OEM Part: 204414C1

Section: Air System

Case /IH Rear Fan Assembly, 1822-2555 (S.N.499)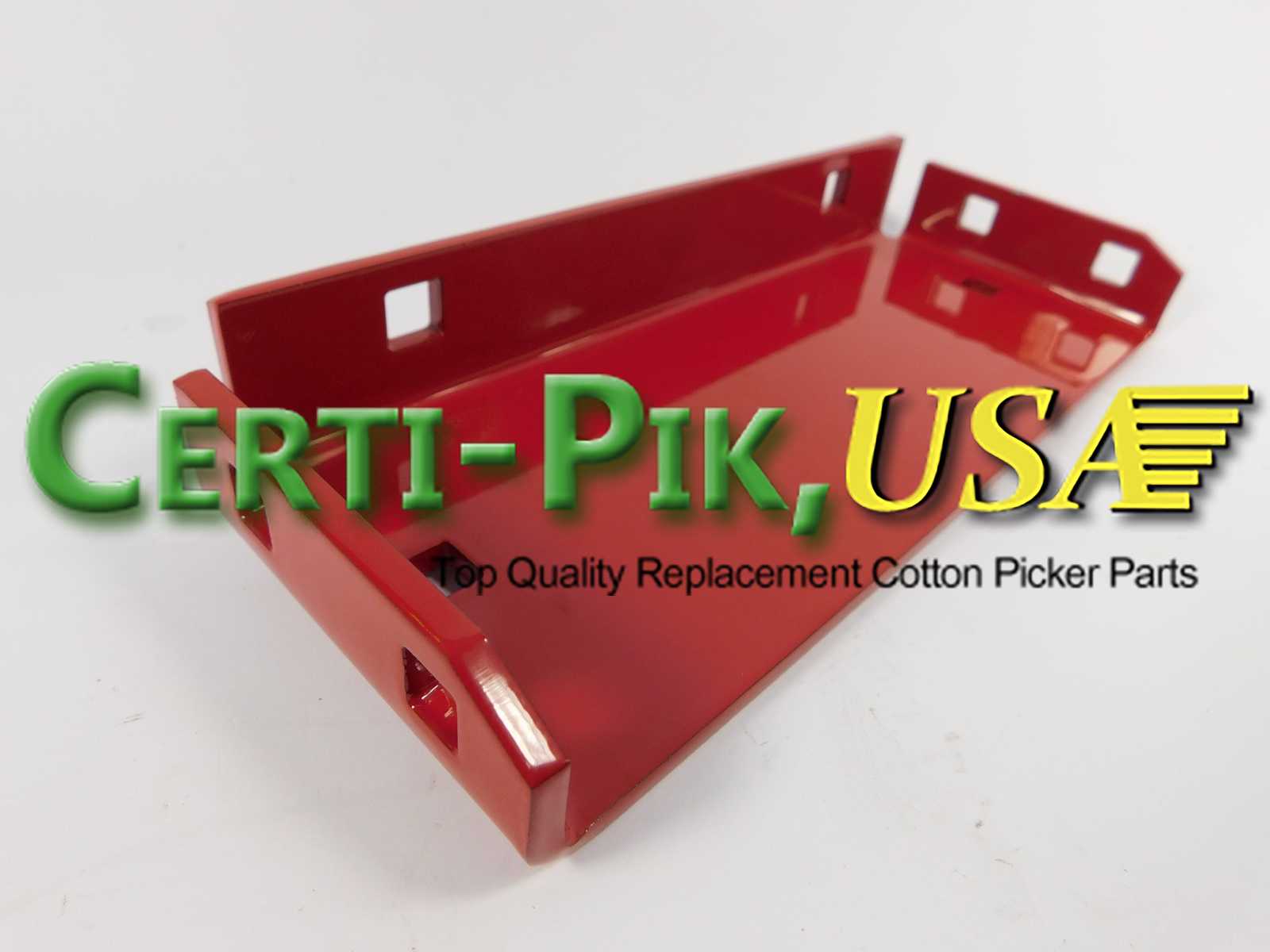 Description: BRACKET – UNDER SHROUD TENSION BRACKET

OEM Part: 204415C1

Section: Air System

Case /IH Rear Fan Assembly, 1822-2555 (S.N.499)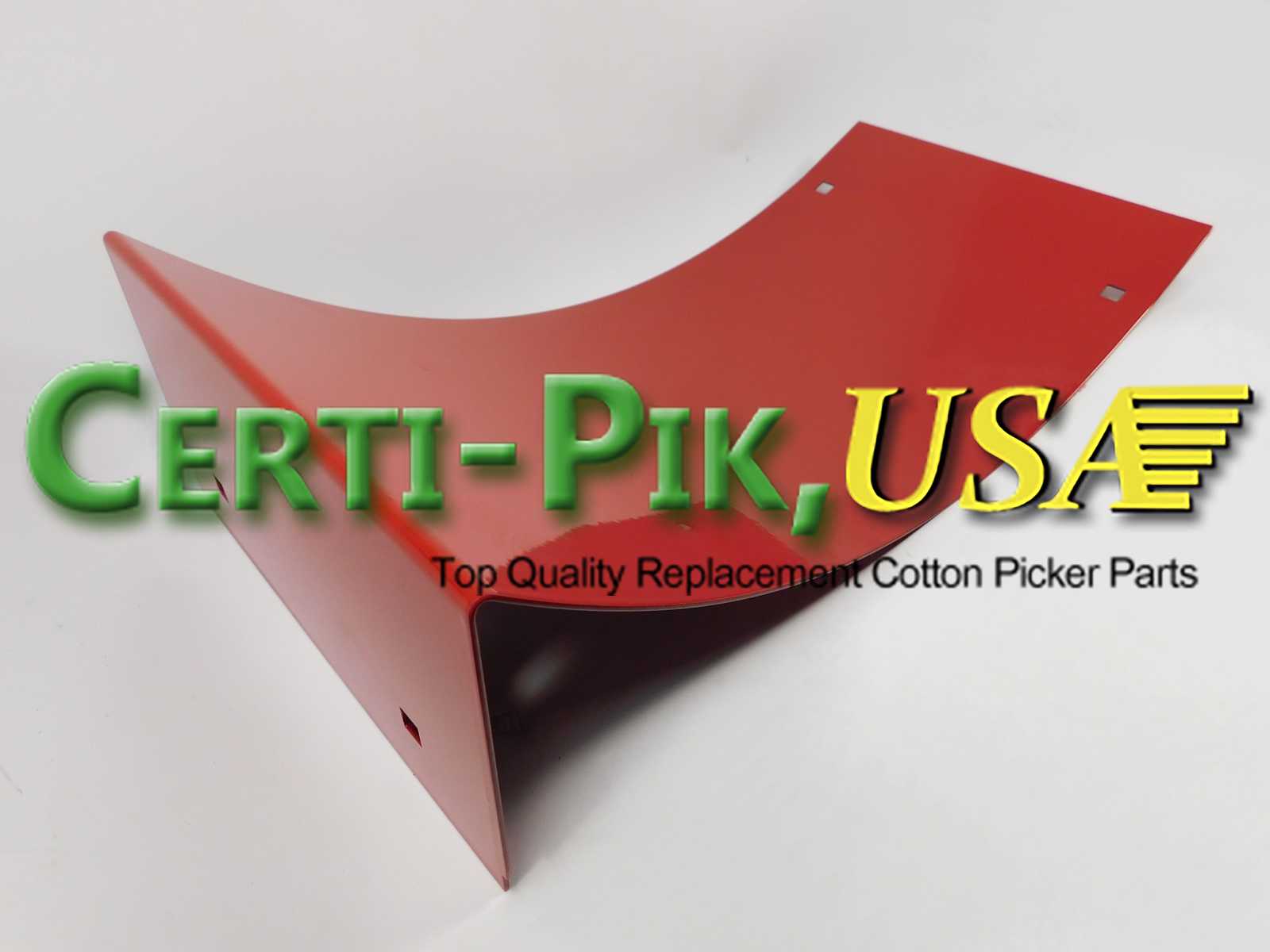 Description: UNDER SHROUD – HOUSING COVER

OEM Part: 204416C1

Section: Air System

Case /IH Rear Fan Assembly, 1822-2555 (S.N.499)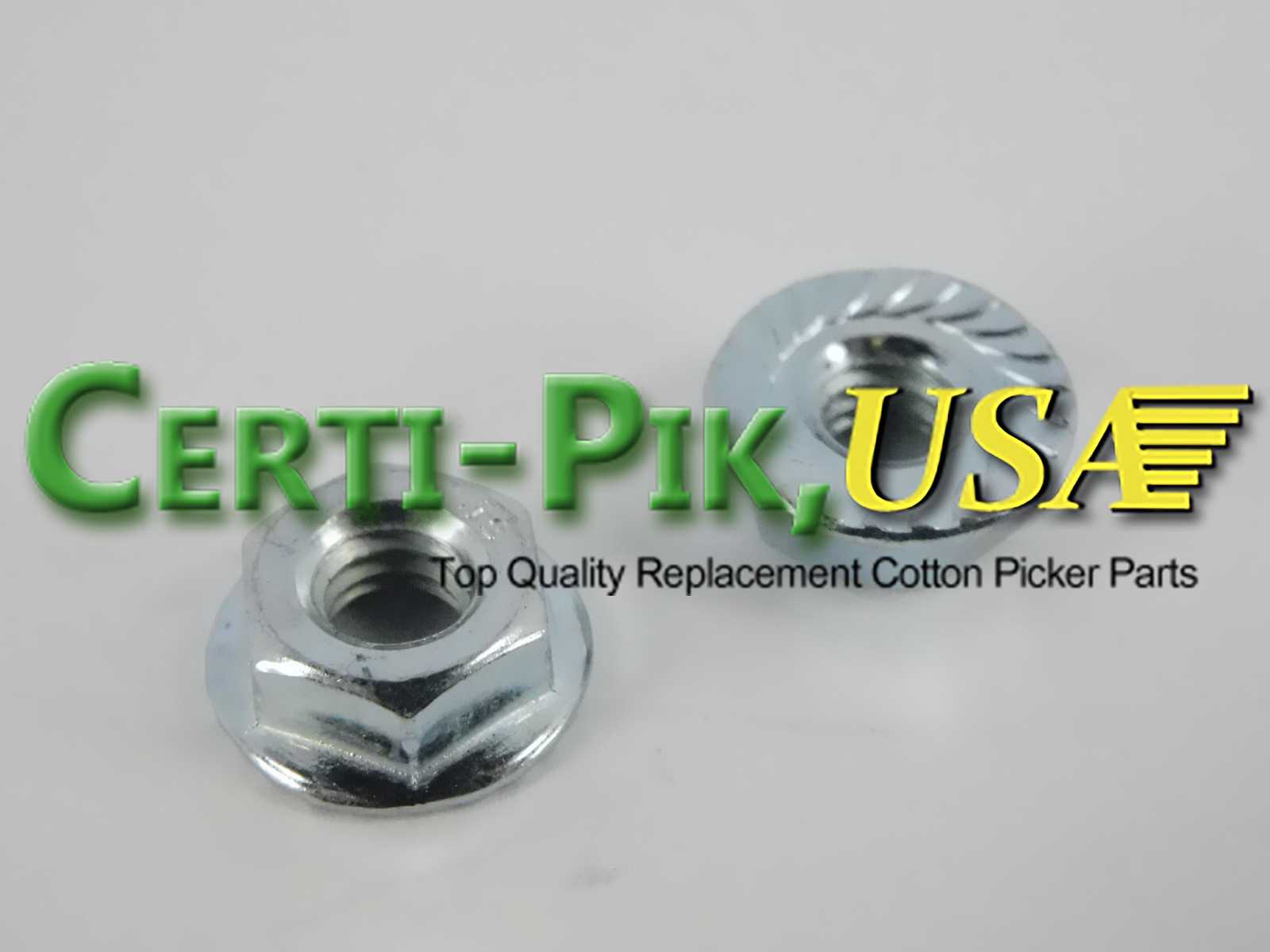 Description: NUT – 1/4 – SERR HEX FLANGE

OEM Part: 10217P

Section: Air System

Case /IH Rear Fan Assembly, 1822-2555 (S.N.499)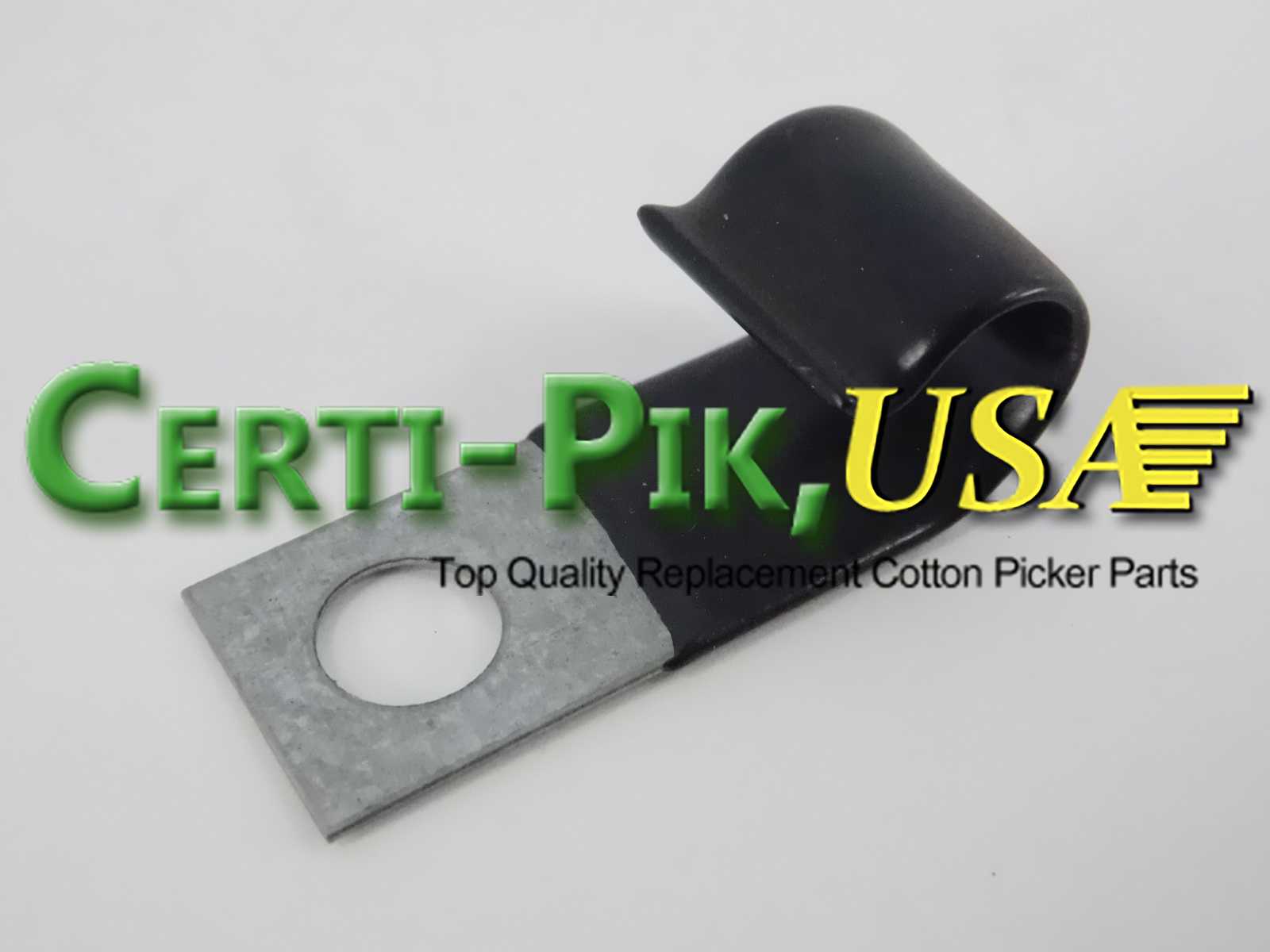 Description: CLASP – CABLE CLIP

OEM Part: 362120R1

Section: Air System

Case /IH Rear Fan Assembly, 1822-2555 (S.N.499)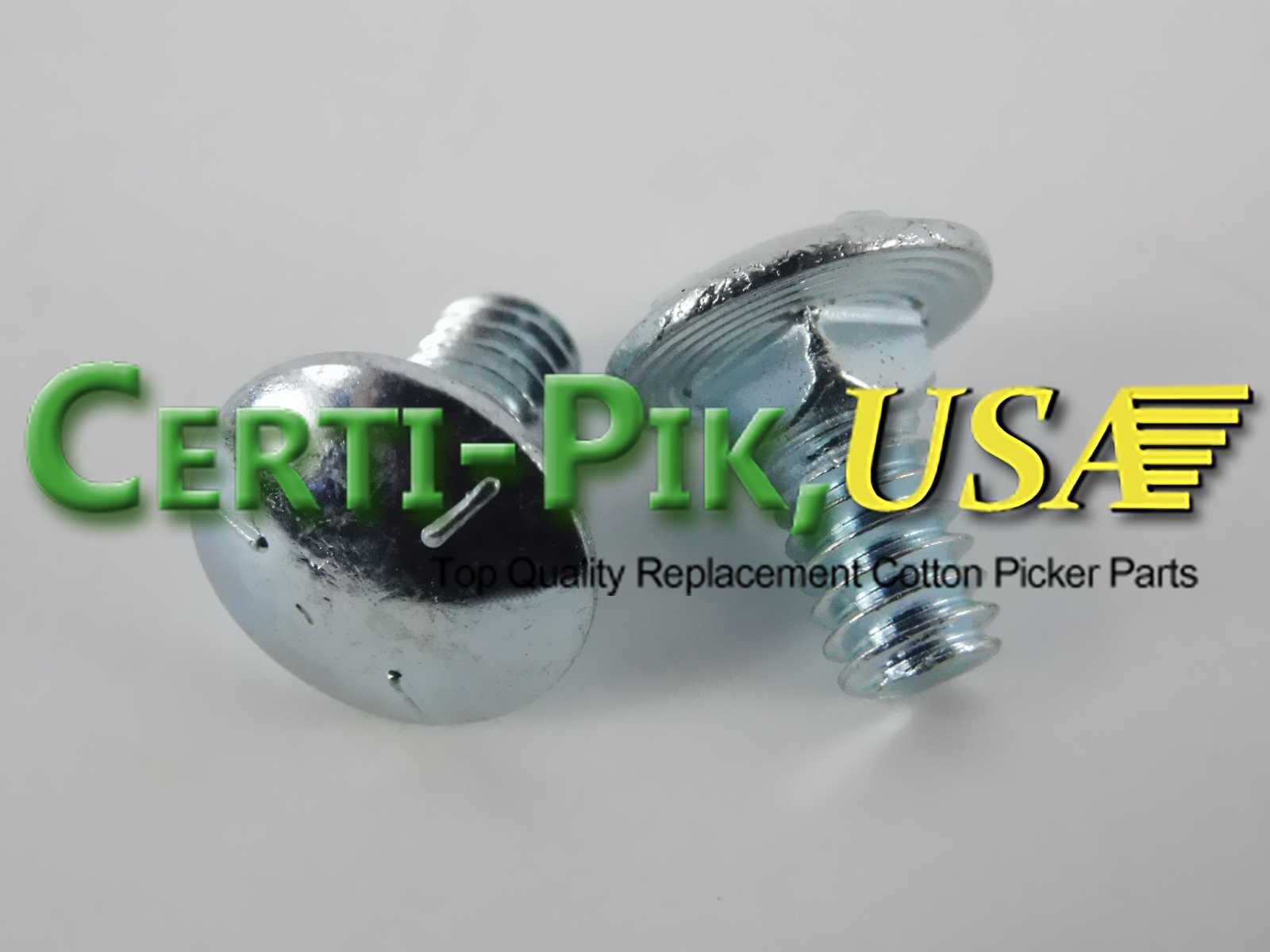 Description: BOLT – 1/4 X 1/2″ CARRIAGE

OEM Part: 434-48

Section: Air System

Case /IH Rear Fan Assembly, 1822-2555 (S.N.499)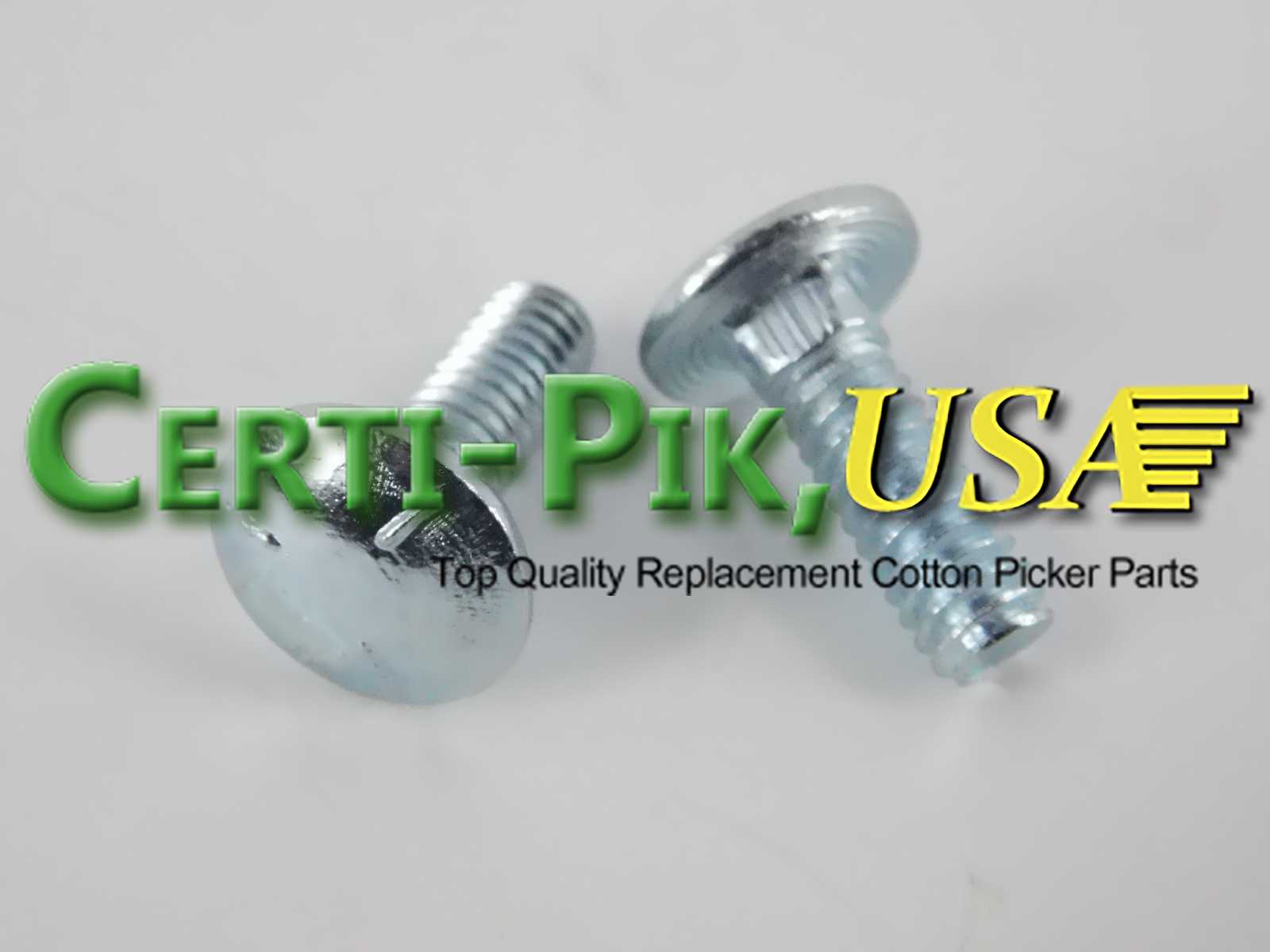 Description: BOLT – 1/4 X 3/4″ CARRIAGE

OEM Part: 434-412

Section: Air System

Case /IH Rear Fan Assembly, 1822-2555 (S.N.499)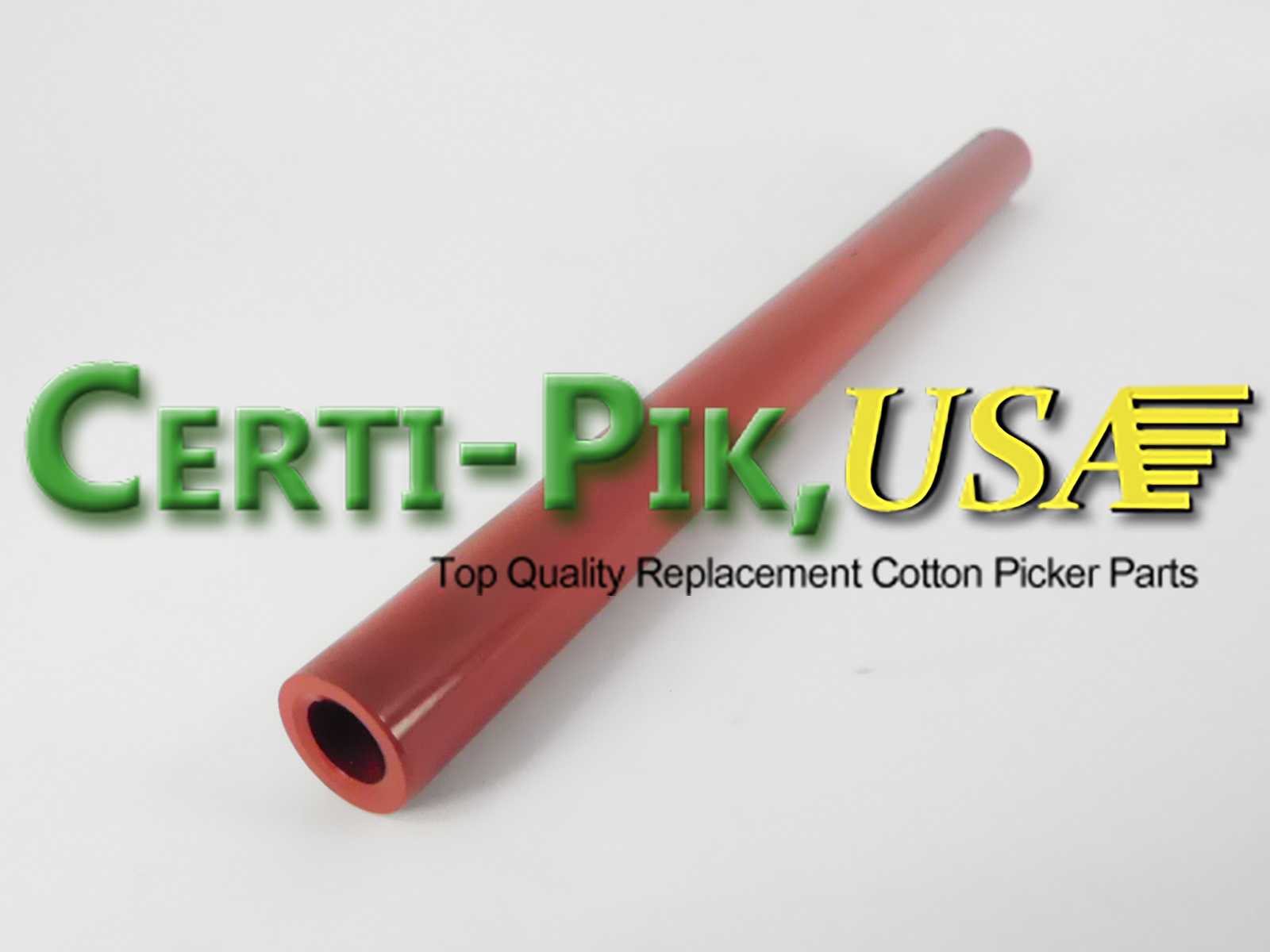 Description: PIPE – HOUSING SPACER

OEM Part: 215020C1

Section: Air System

Case /IH Rear Fan Assembly, 1822-2555 (S.N.499)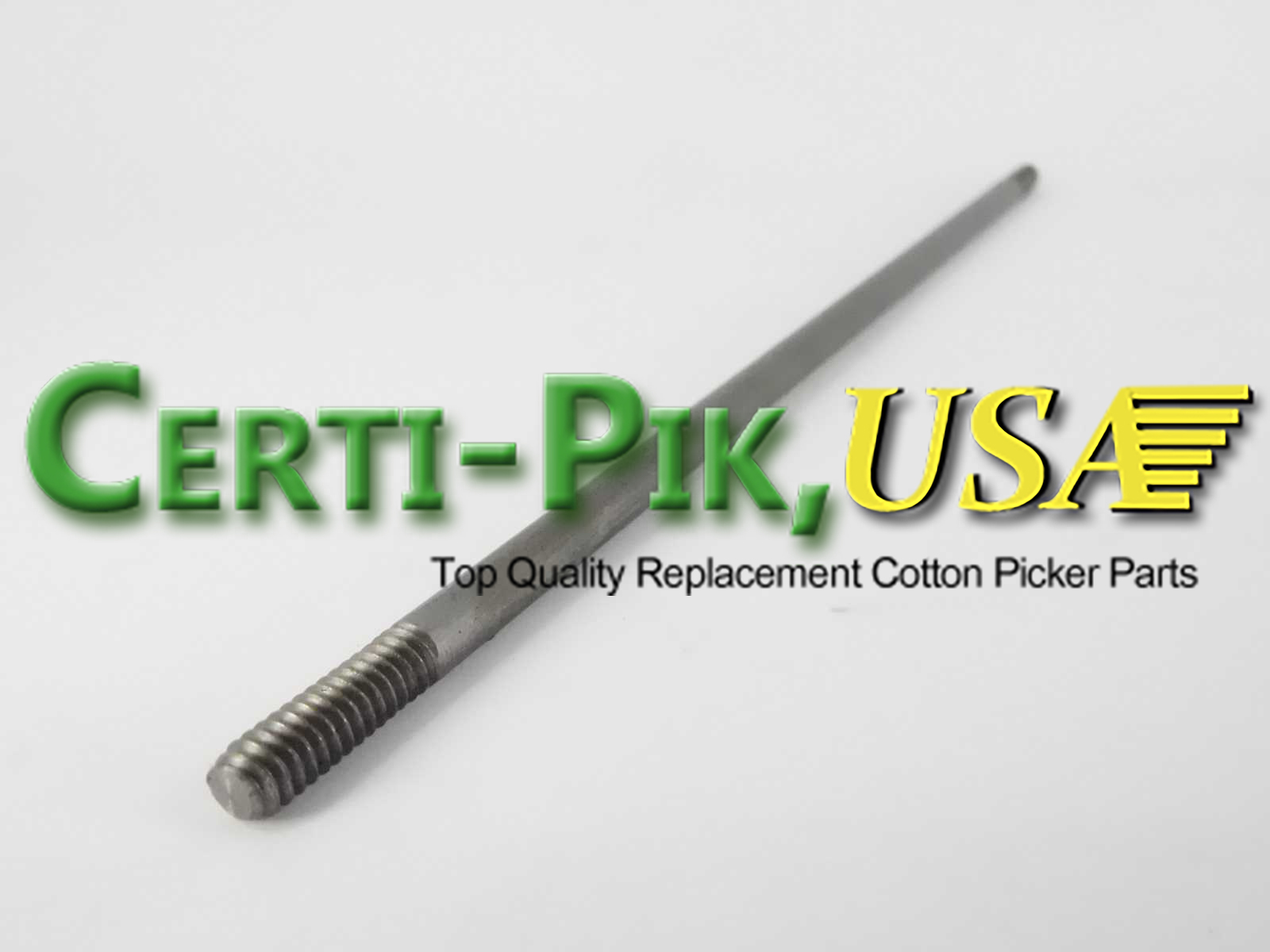 Description: STUD

OEM Part: 215709C1

Section: Air System

Case /IH Rear Fan Assembly, 1822-2555 (S.N.499)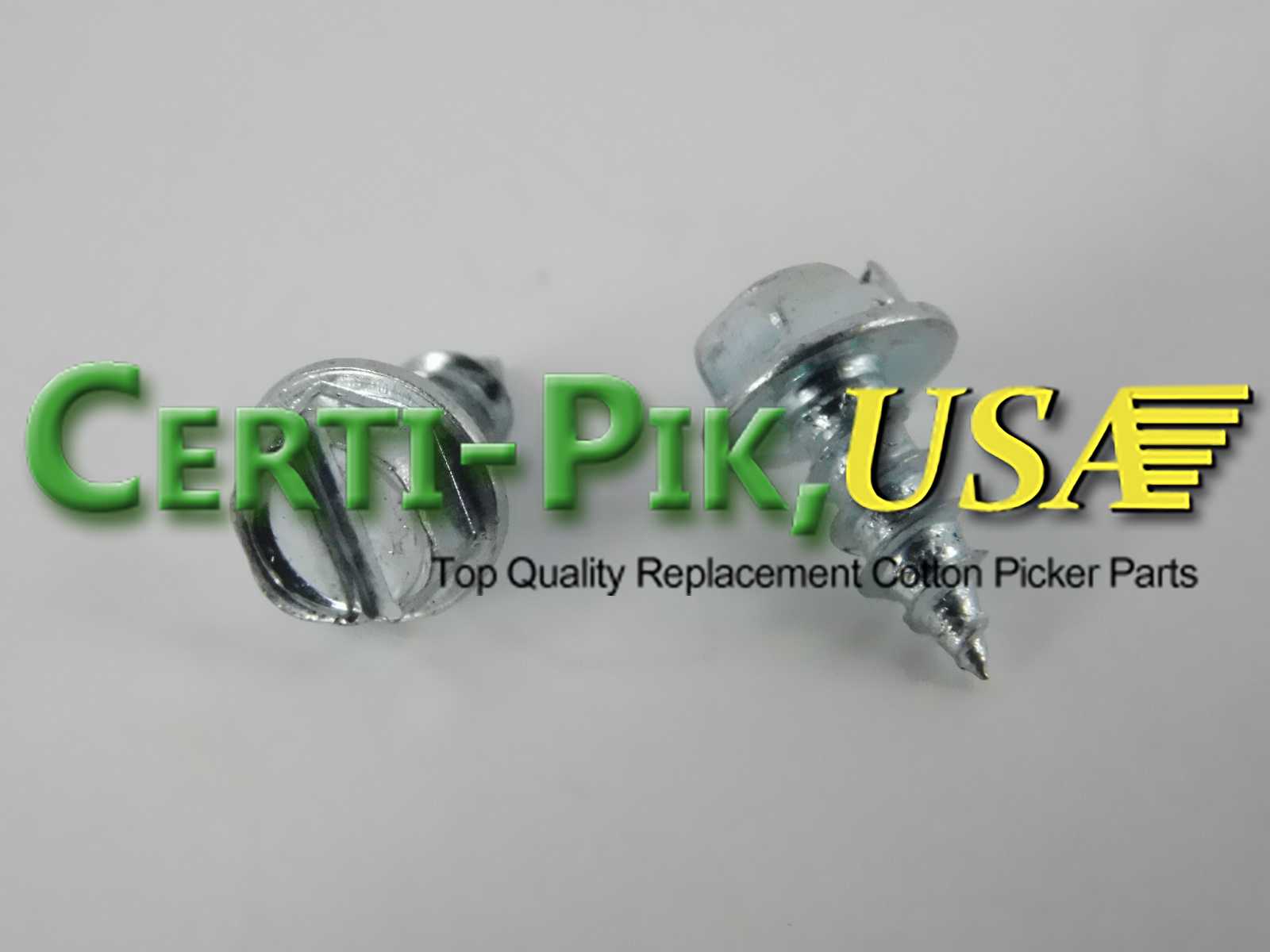 Description: SCREW – 8-18 X 3/8″ SELF-TAP

OEM Part: 260-1346

Section: Air System

Case /IH Rear Fan Assembly, 1822-2555 (S.N.499)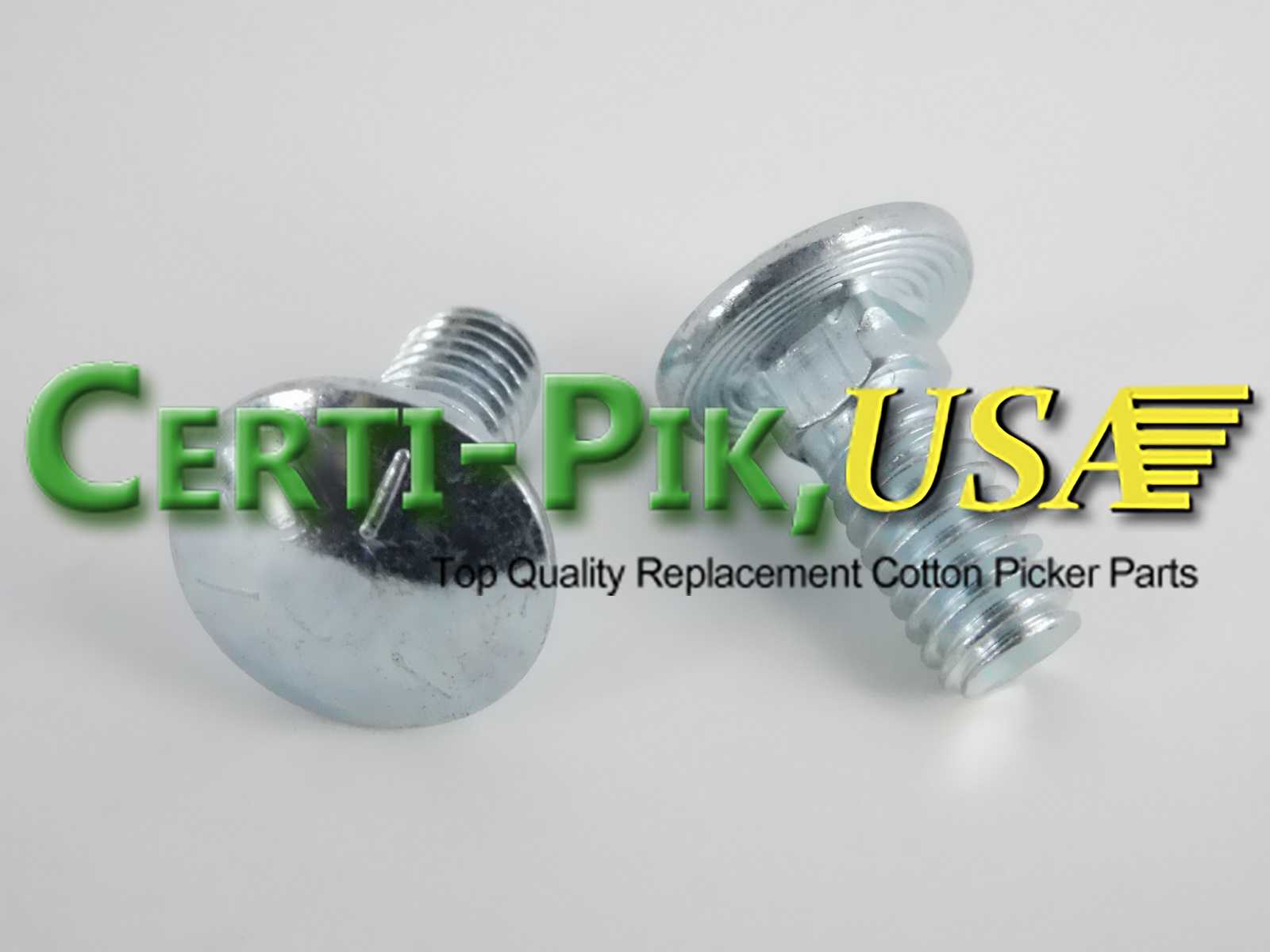 Description: BOLT – 5/16 X 3/4″ CARRIAGE

OEM Part: 434-512

Section: Air System

Case /IH Rear Fan Assembly, 1822-2555 (S.N.499)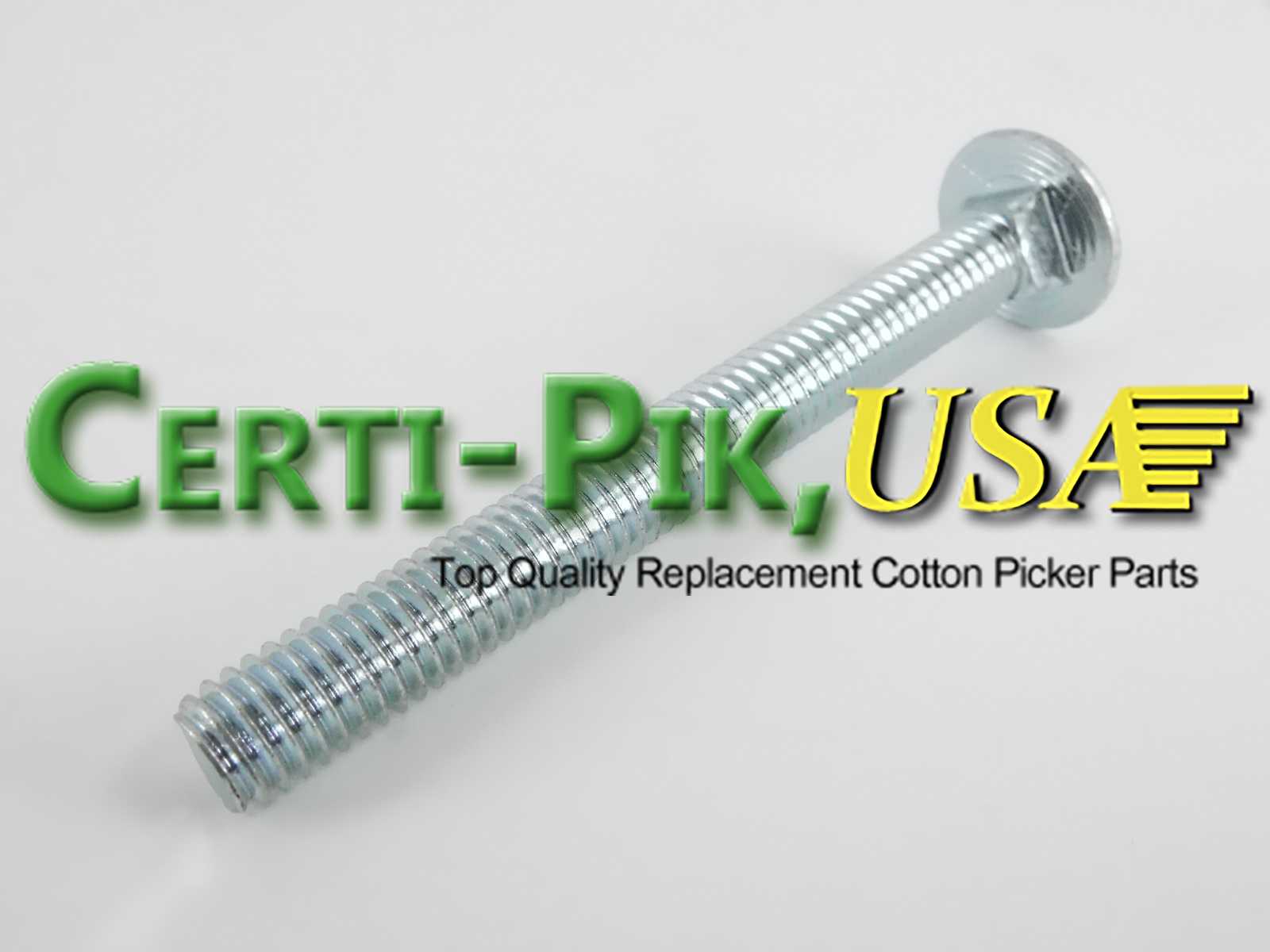 Description: BOLT – 3/8 X 3″ CARRIAGE

OEM Part: 433-648

Section: Air System

Case /IH Rear Fan Assembly, 1822-2555 (S.N.499)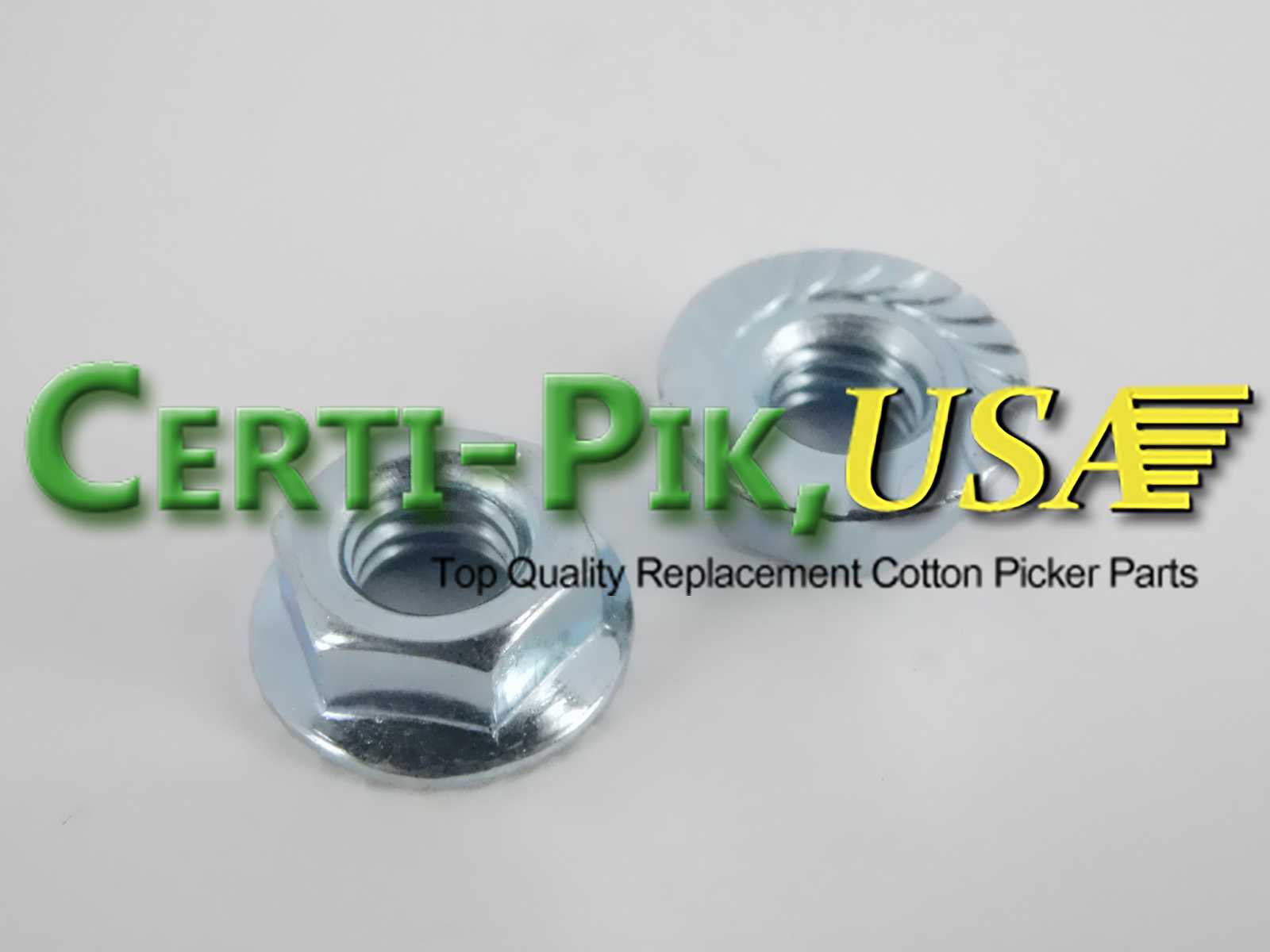 Description: NUT – 5/16 – SERR HEX FLANGE

OEM Part: 425-105

Section: Air System

Case /IH Rear Fan Assembly, 1822-2555 (S.N.499)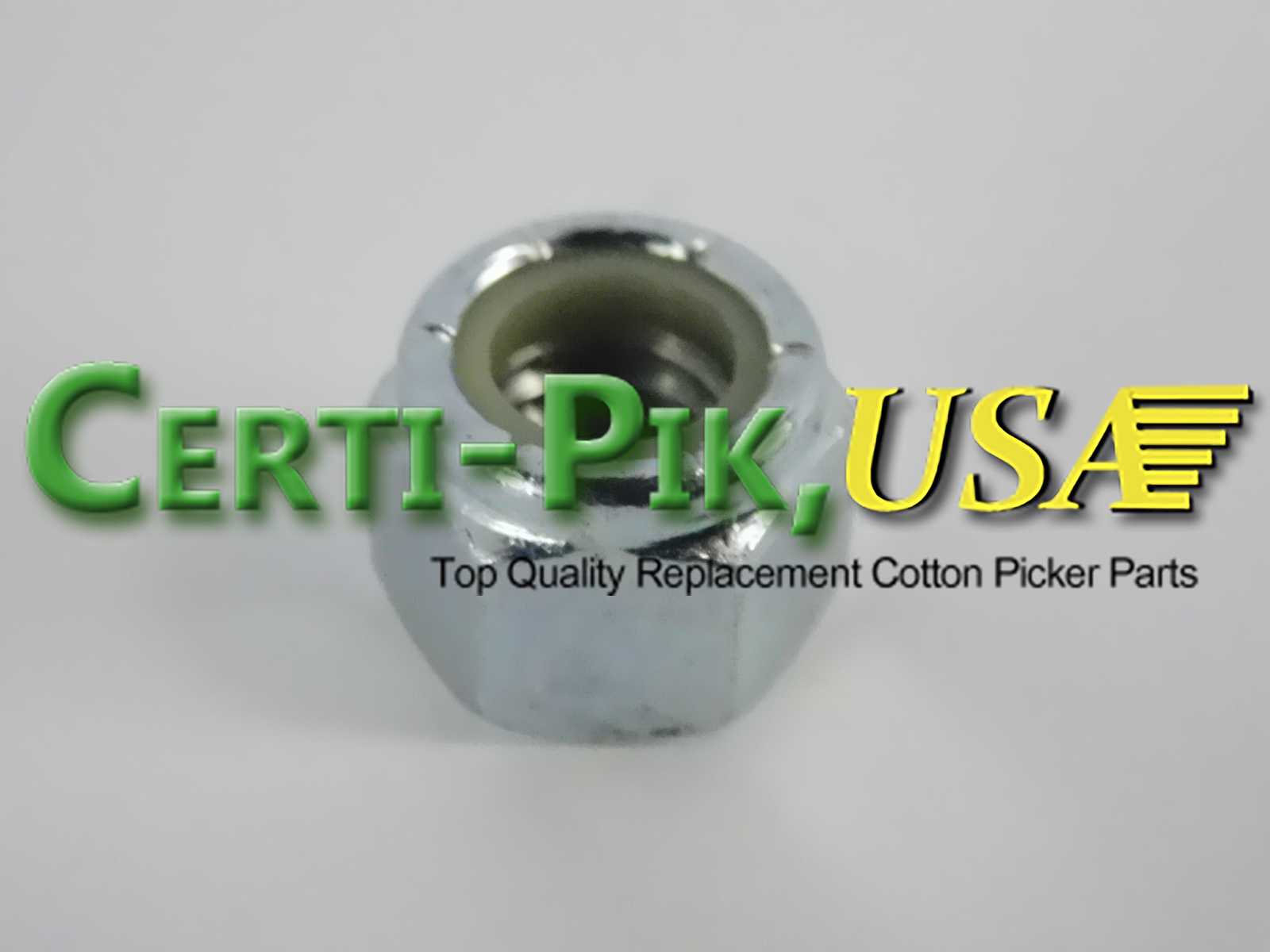 Description: NUT – 3/8 – NYLON LOCK

OEM Part: 425-106

Section: Air System

Case /IH Rear Fan Assembly, 1822-2555 (S.N.499)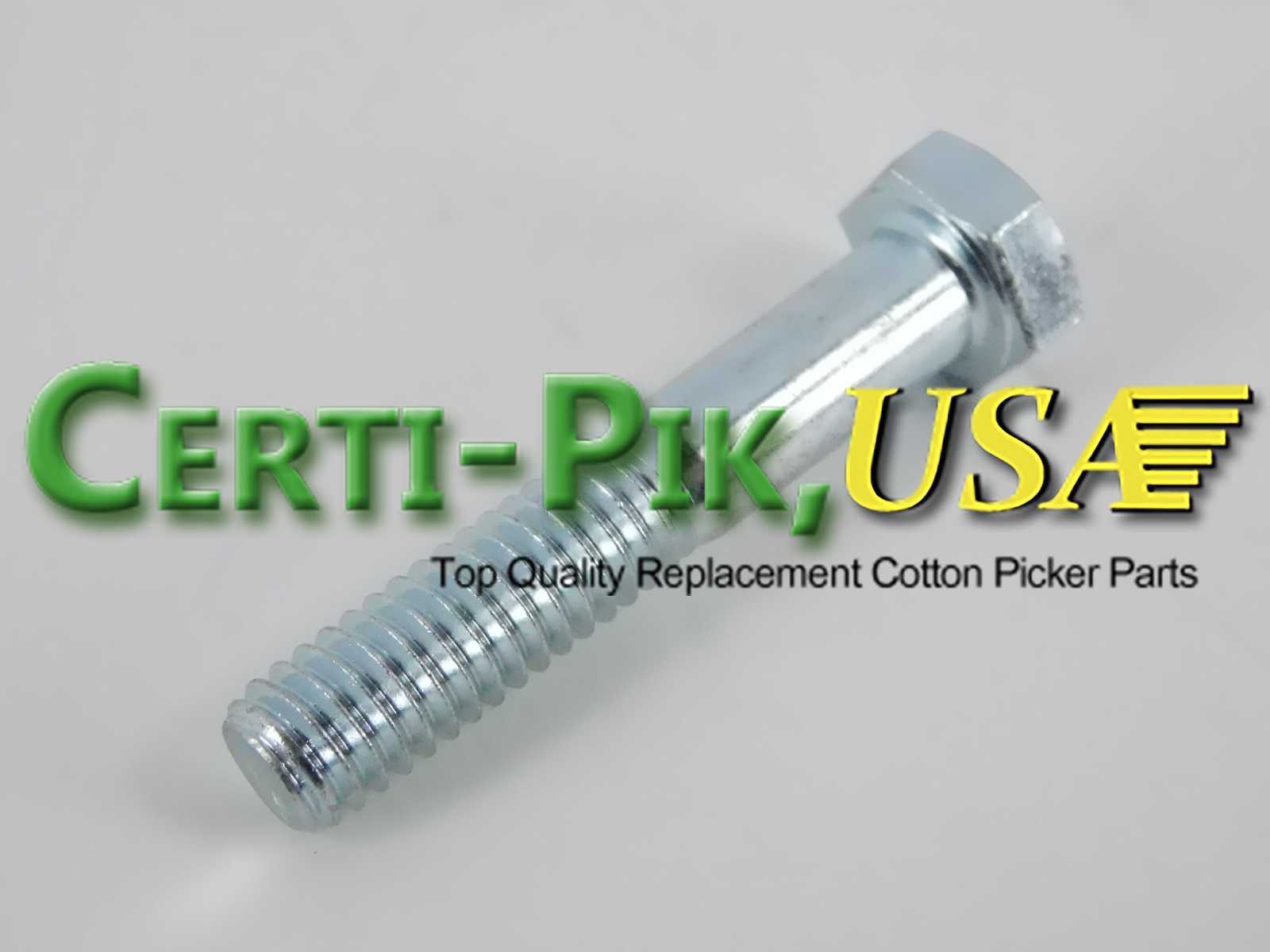 Description: BOLT – 5/16 X 1-3/4″ HEX HEAD

OEM Part: 413-528

Section: Air System

Case /IH Rear Fan Assembly, 1822-2555 (S.N.499)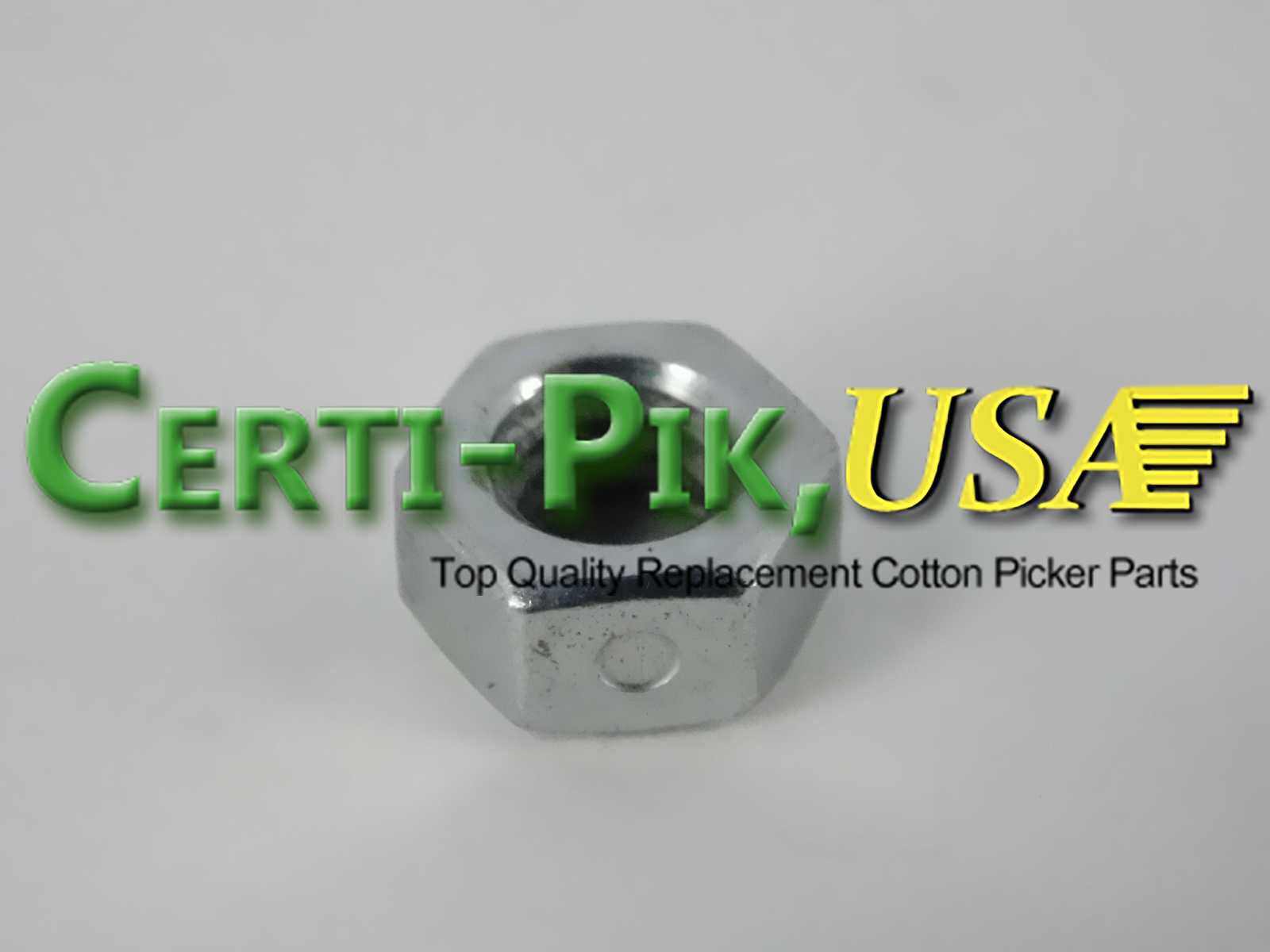 Description: NUT – 5/16 – CENTER LOCK

OEM Part: 131-1215

Section: Air System

Case /IH Rear Fan Assembly, 1822-2555 (S.N.499)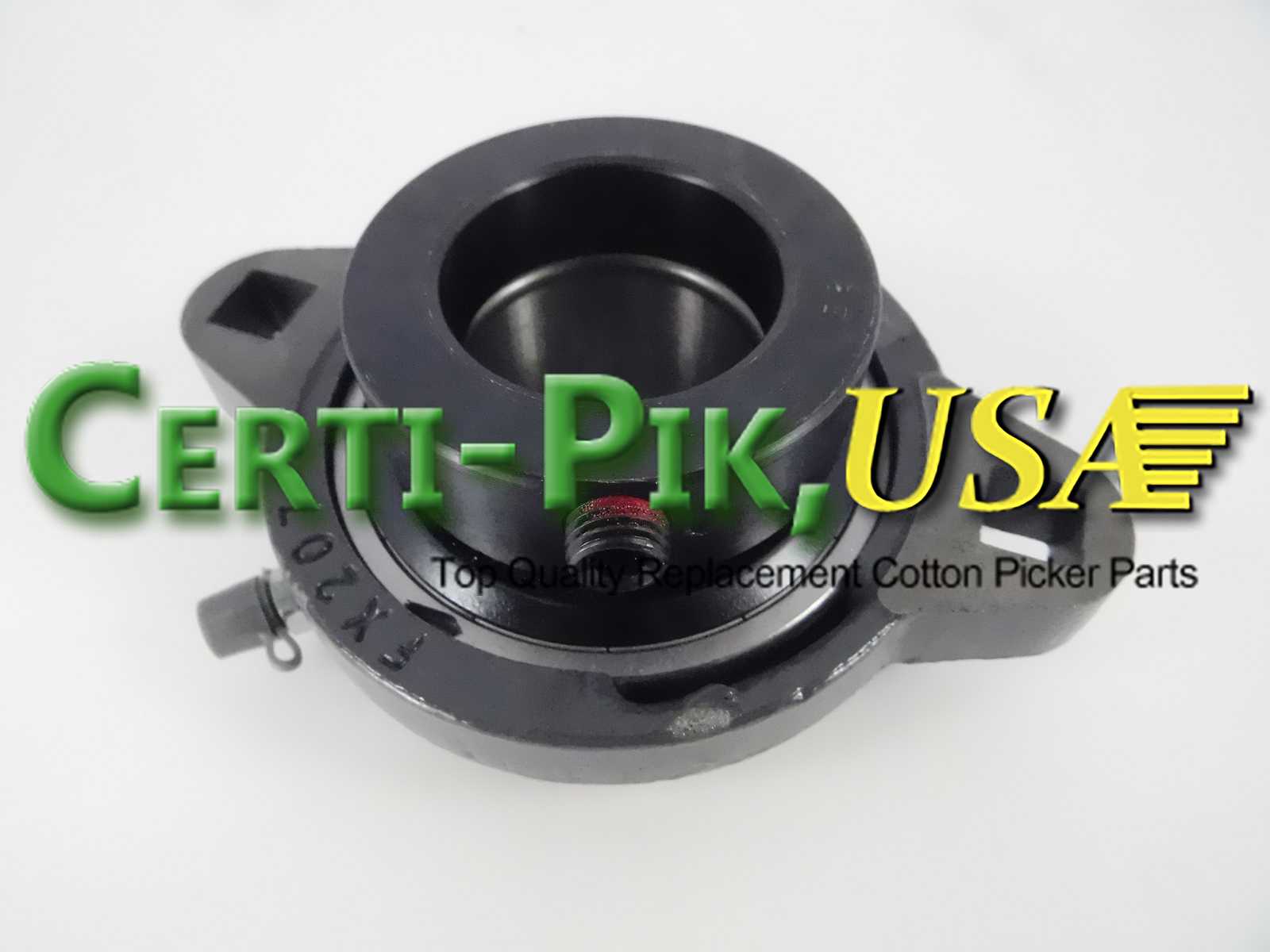 Description: REAR BEARING, INCLUDES HOUSING AND LOCKING COLLAR

OEM Part: 1263058C91

Section: Air System

Case /IH Rear Fan Assembly, 1822-2555 (S.N.499)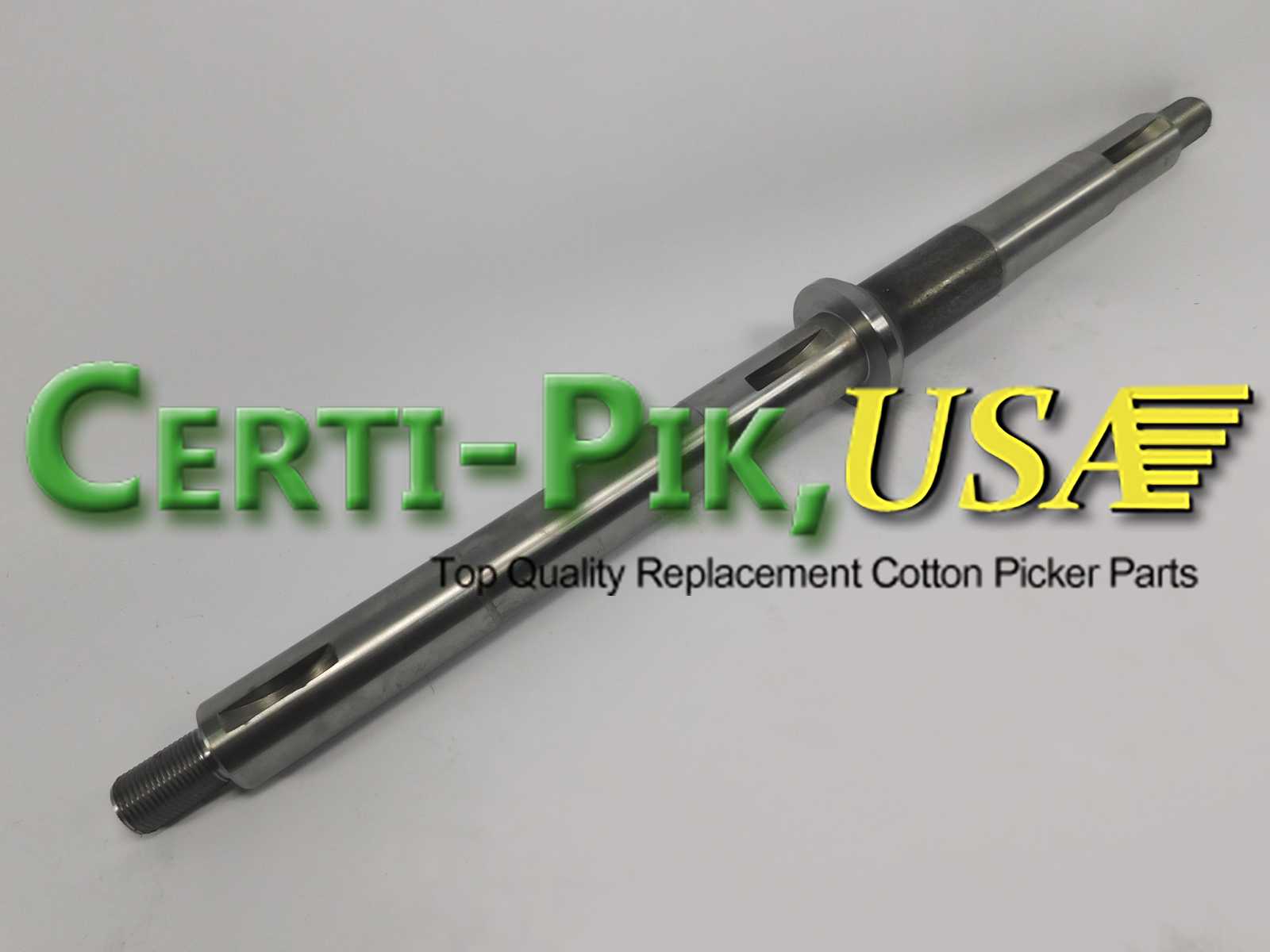 Description: SHAFT – REAR FAN

OEM Part: 1260072C3

Section: Air System

Case /IH Rear Fan Assembly, 1822-2555 (S.N.499)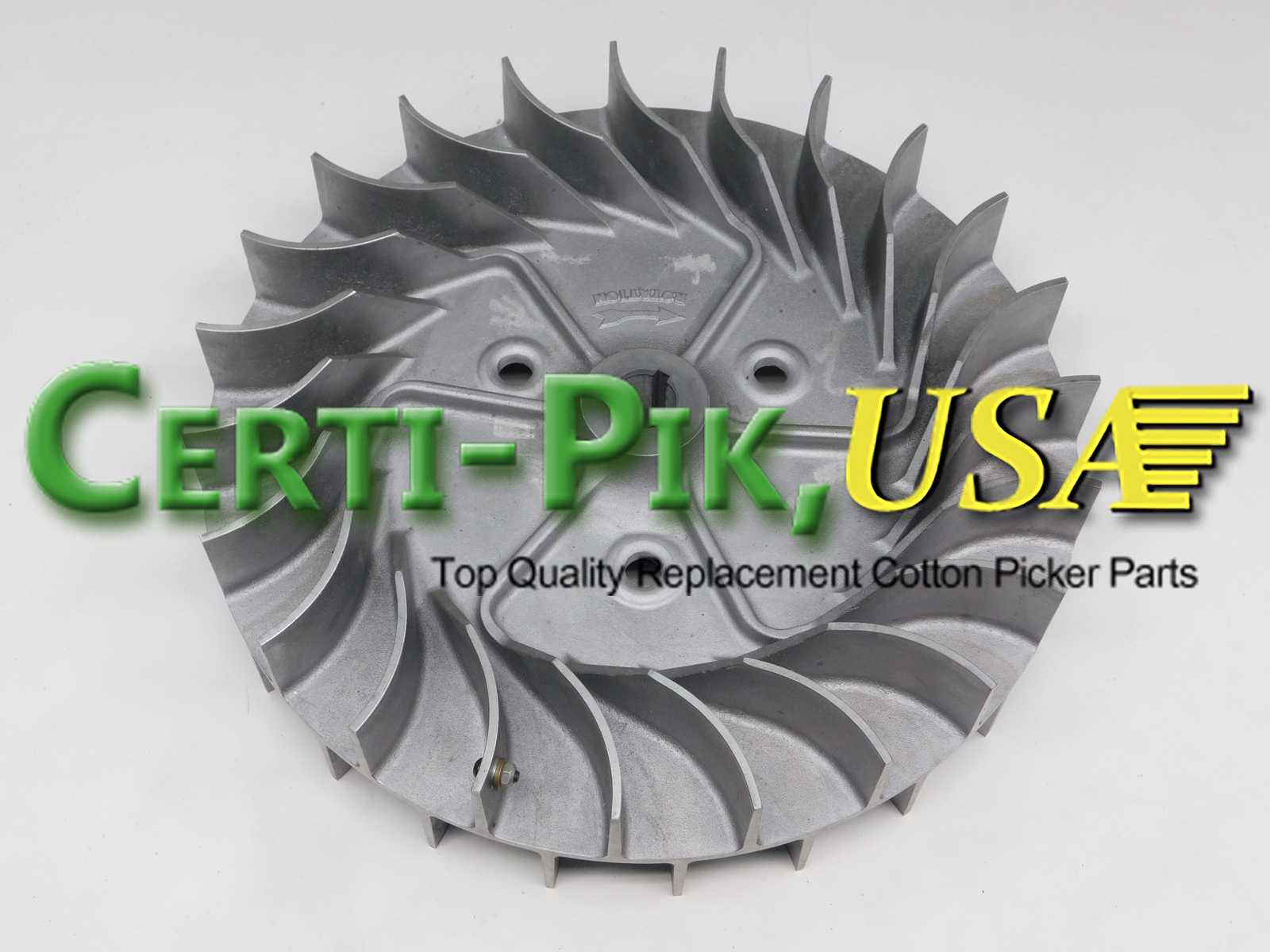 Description: FAN BLADE

OEM Part: 1260010C1

Section: Air System

Case /IH Rear Fan Assembly, 1822-2555 (S.N.499)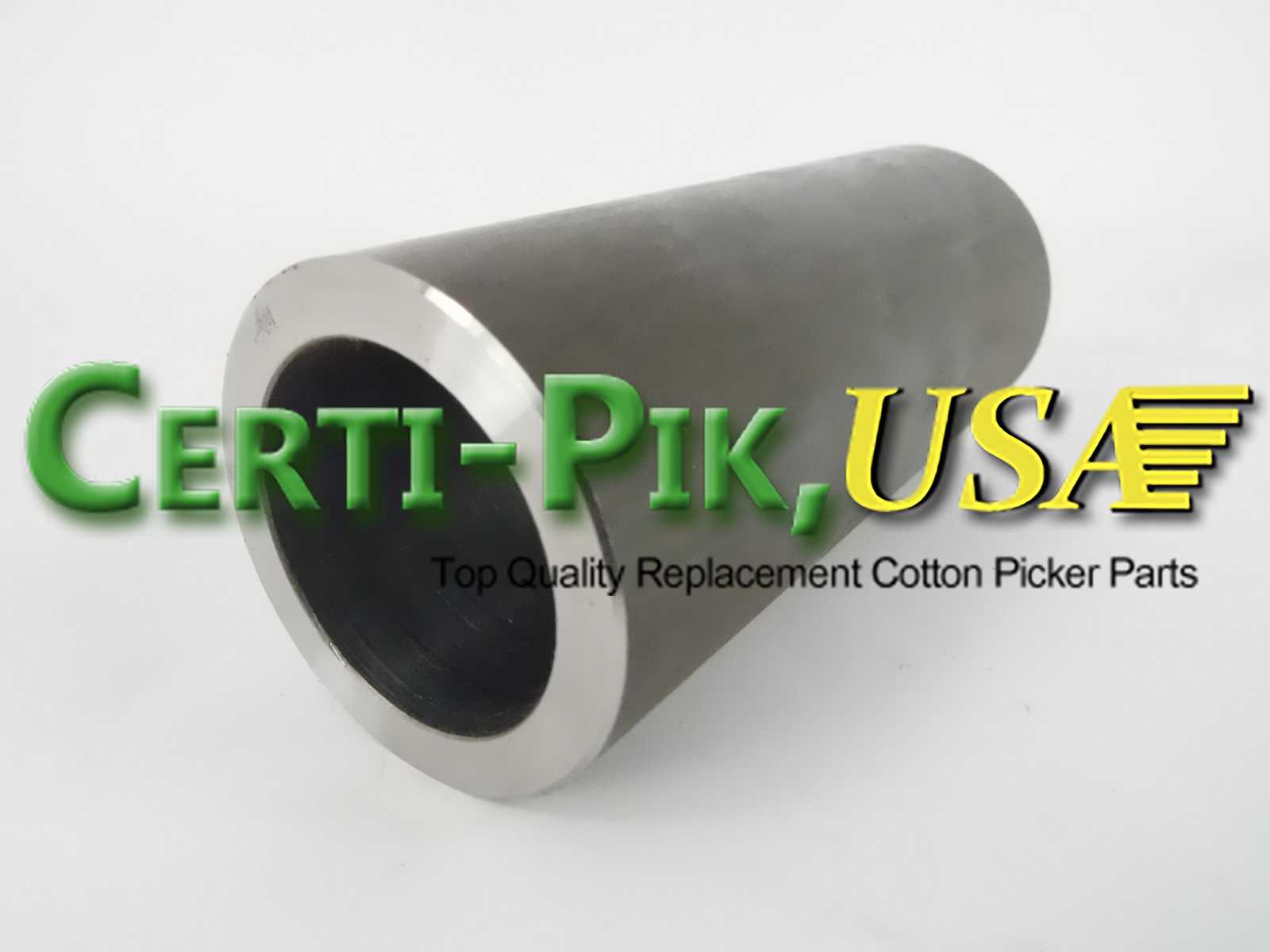 Description: SHAFT SPACER

OEM Part: 1260073C1

Section: Air System

Case /IH Rear Fan Assembly, 1822-2555 (S.N.499)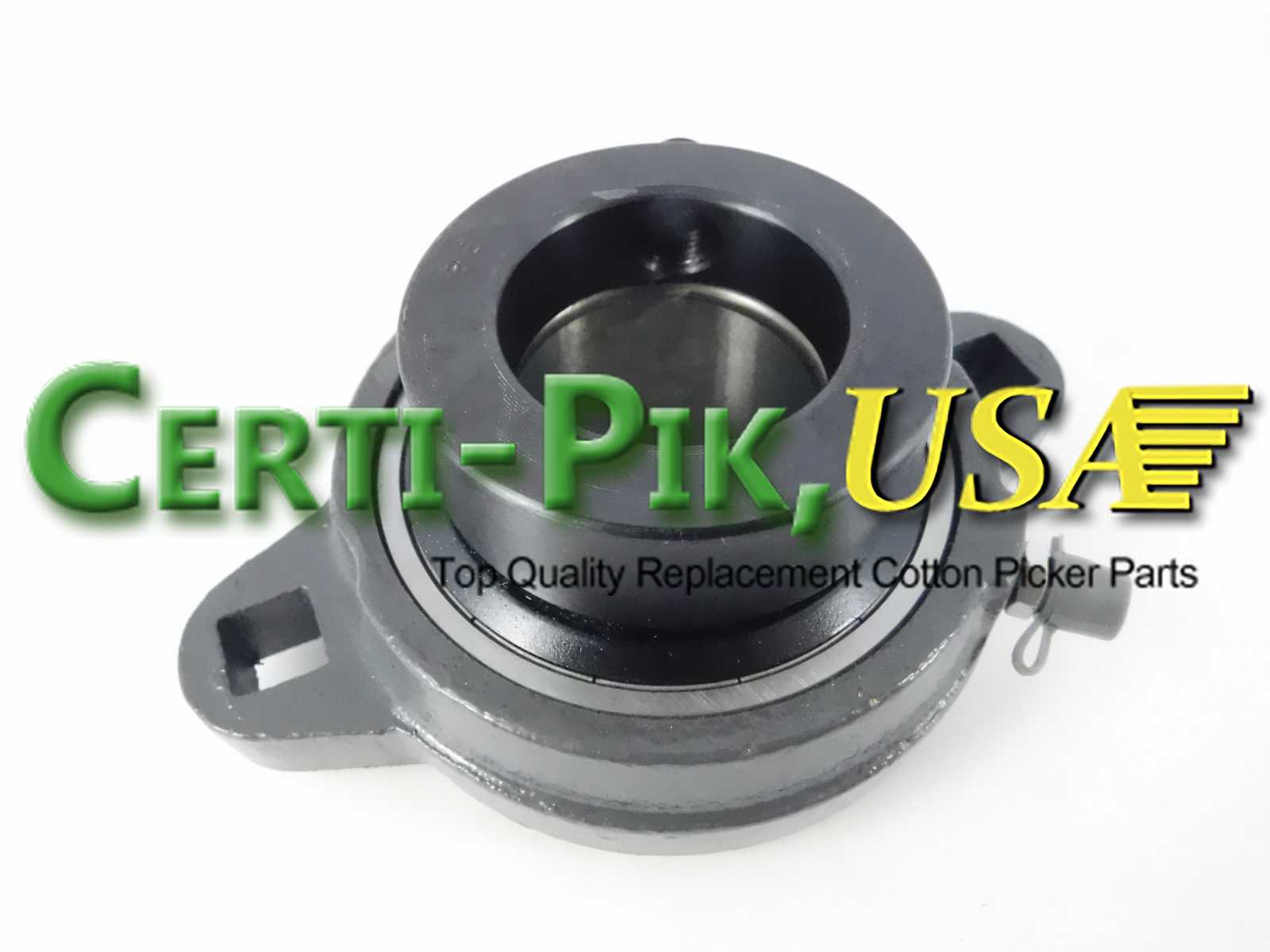 Description: FRONT BEARING – INCLUDES HOUSING AND LOCKING COLLAR ( 2/FRONT FAN, 1/ REAR FAN )

OEM Part: 1260257C1

Section: Air System

Case /IH Rear Fan Assembly, 1822-2555 (S.N.499)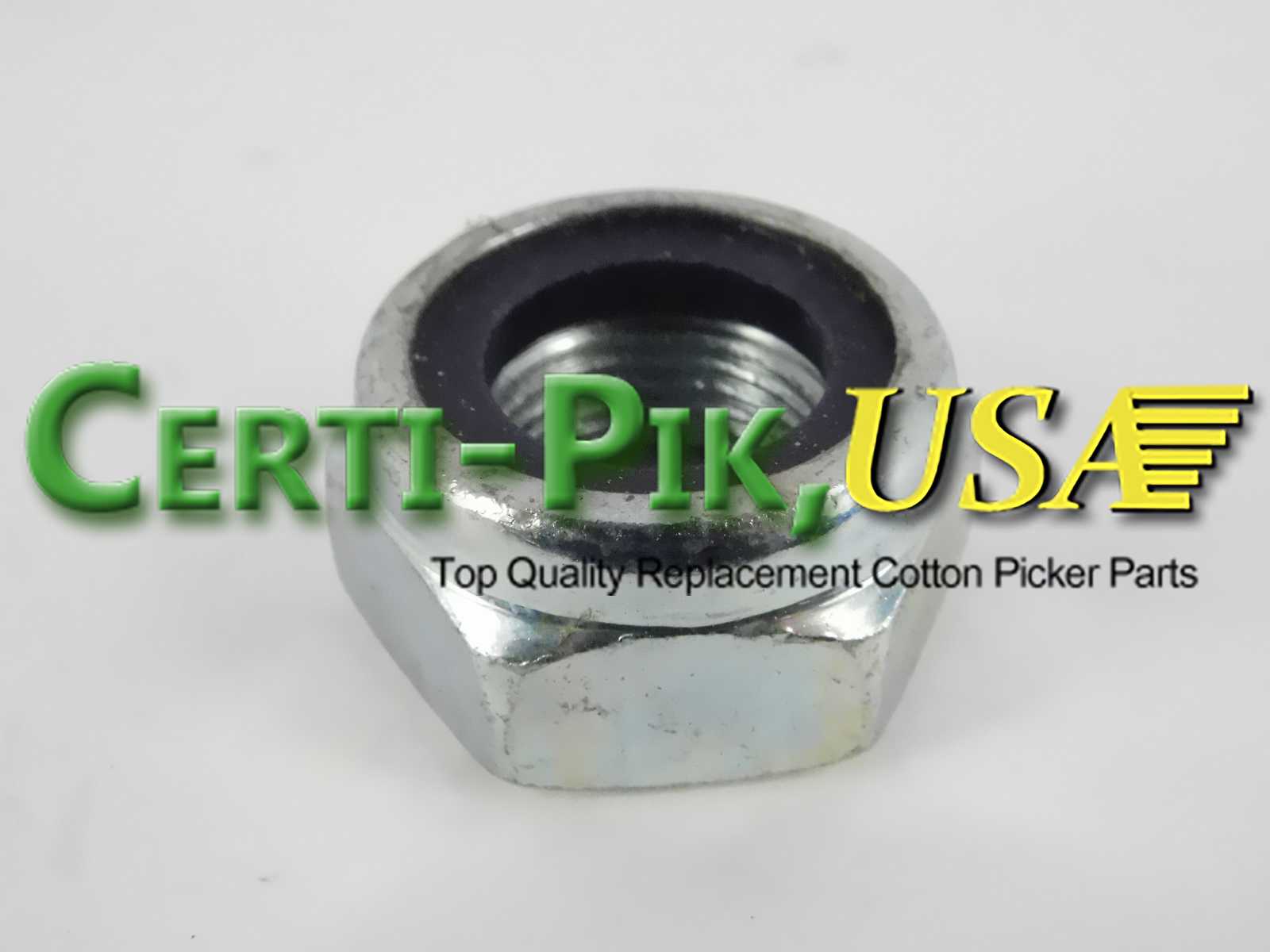 Description: NUT – 7/8 – NYLON LOCK

OEM Part: 543386R1

Section: Air System

Case /IH Rear Fan Assembly, 1822-2555 (S.N.499)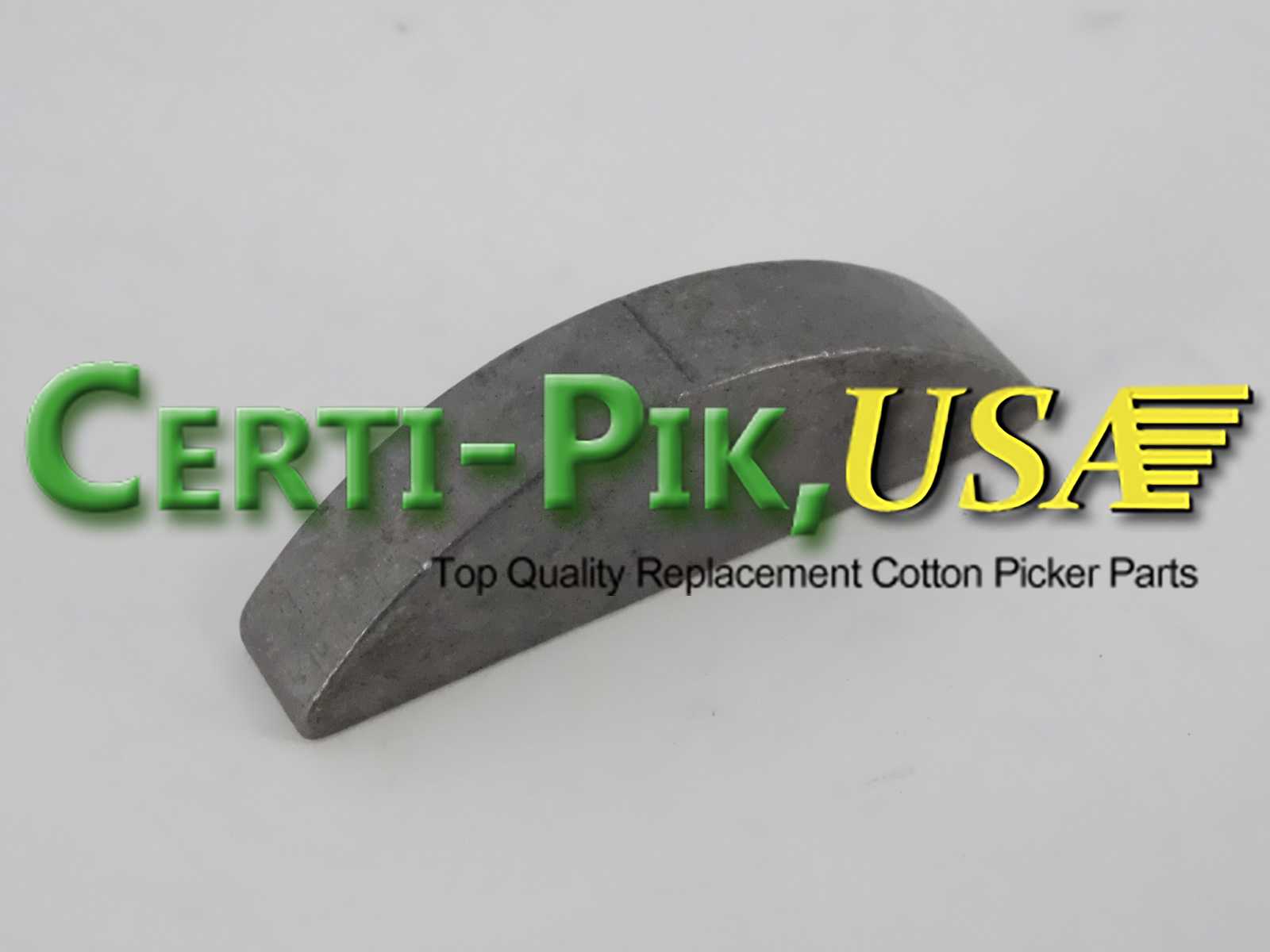 Description: KEY – 5/16 X 2-1/8WOODRUFF

OEM Part: 118001

Section: Air System

Case /IH Rear Fan Assembly, 1822-2555 (S.N.499)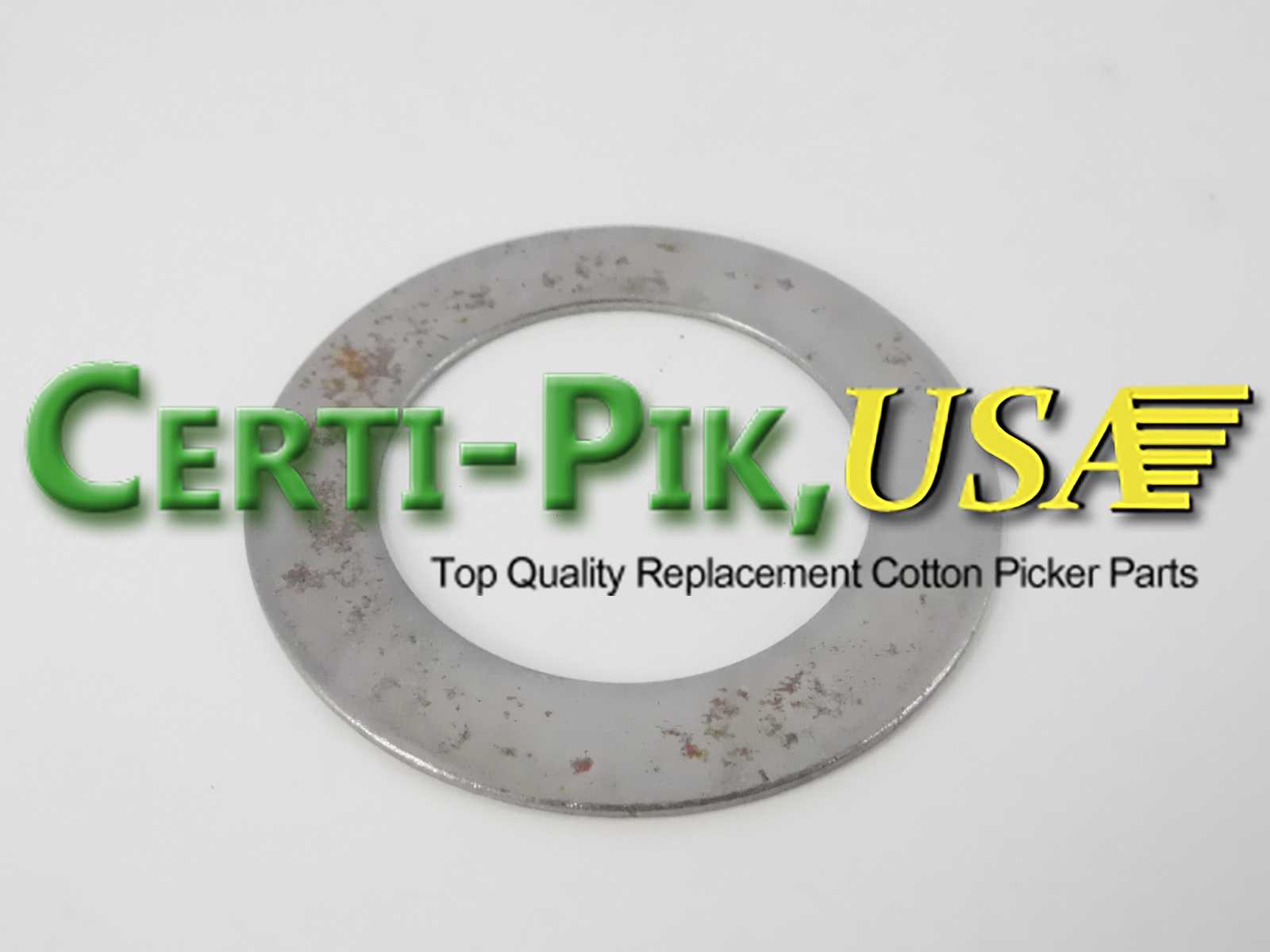 Description: WASHER – 1-13/32 X 2-1/4 X 1/16

OEM Part: 495-81214

Section: Air System

Case /IH Rear Fan Assembly, 1822-2555 (S.N.499)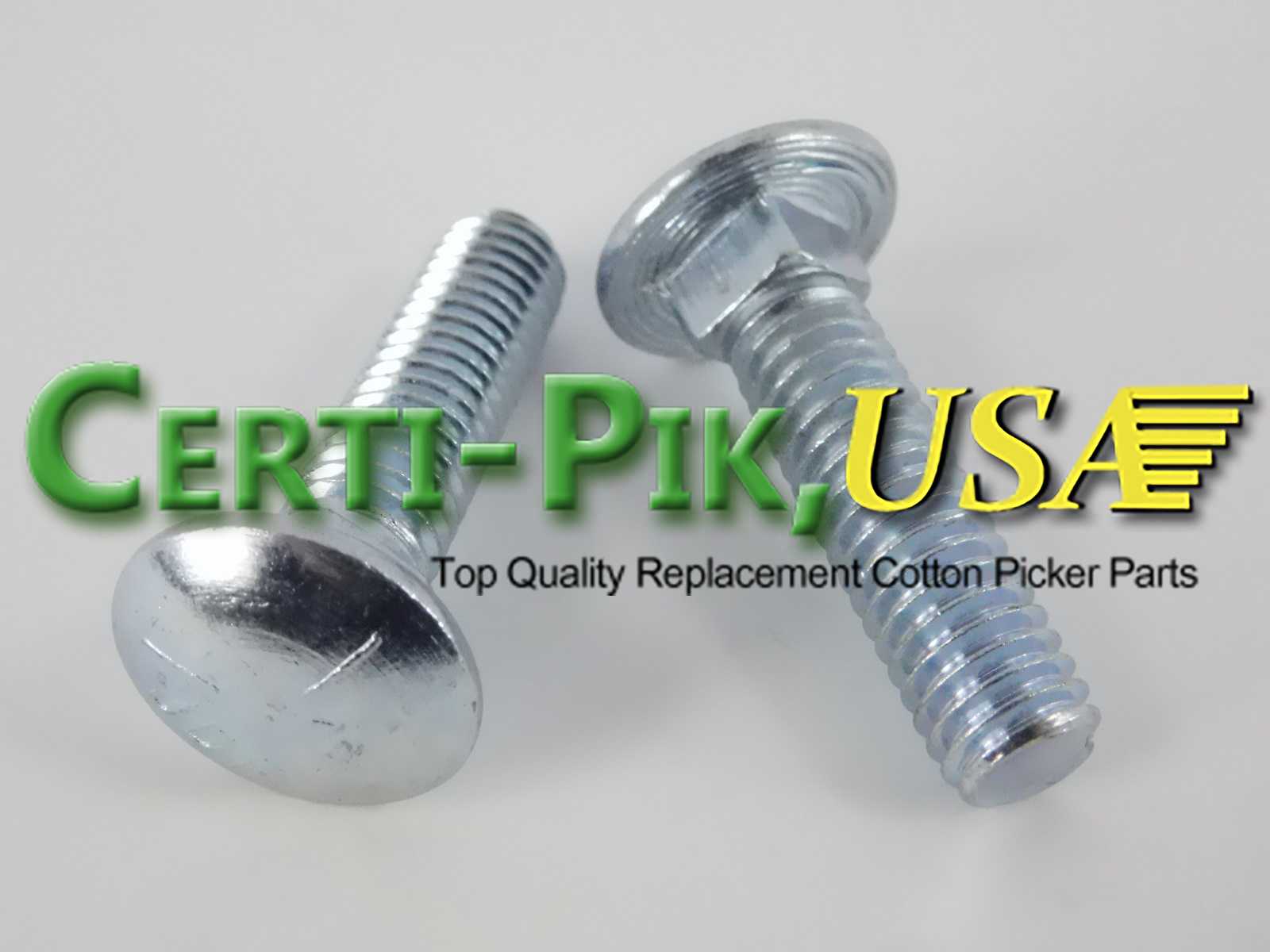 Description: BOLT – 3/8 X 1-1/2″ CARRIAGE

OEM Part: 434-624

Section: Air System

Case /IH Rear Fan Assembly, 1822-2555 (S.N.499)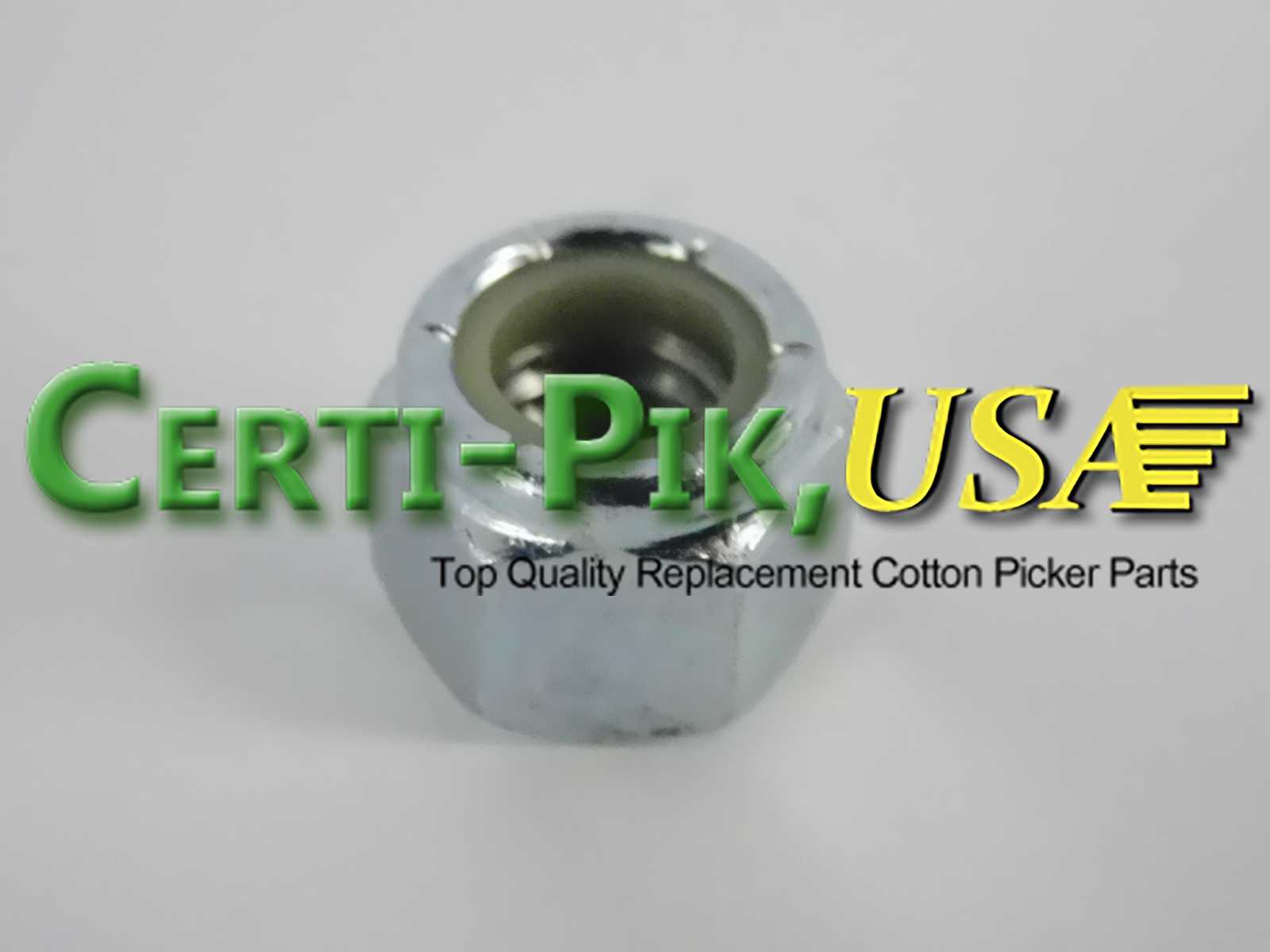 Description: NUT – 3/8 – NYLON LOCK

OEM Part: 21622R1

Section: Air System

Case /IH Rear Fan Assembly, 1822-2555 (S.N.499)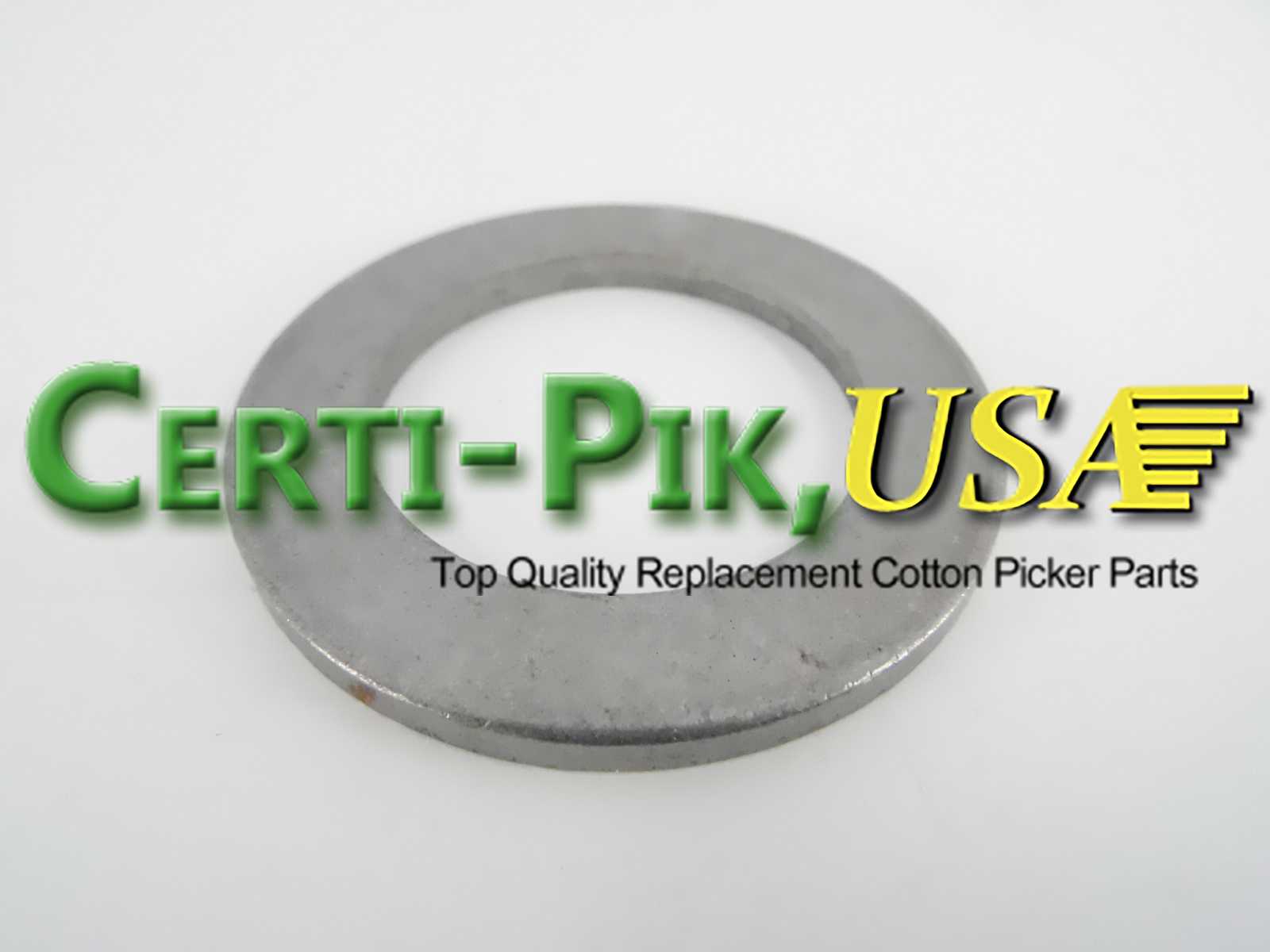 Description: WASHER – 1.390 X 2.125 X .135″

OEM Part: 96-11144

Section: Air System

Case /IH Rear Fan Assembly, 1822-2555 (S.N.499)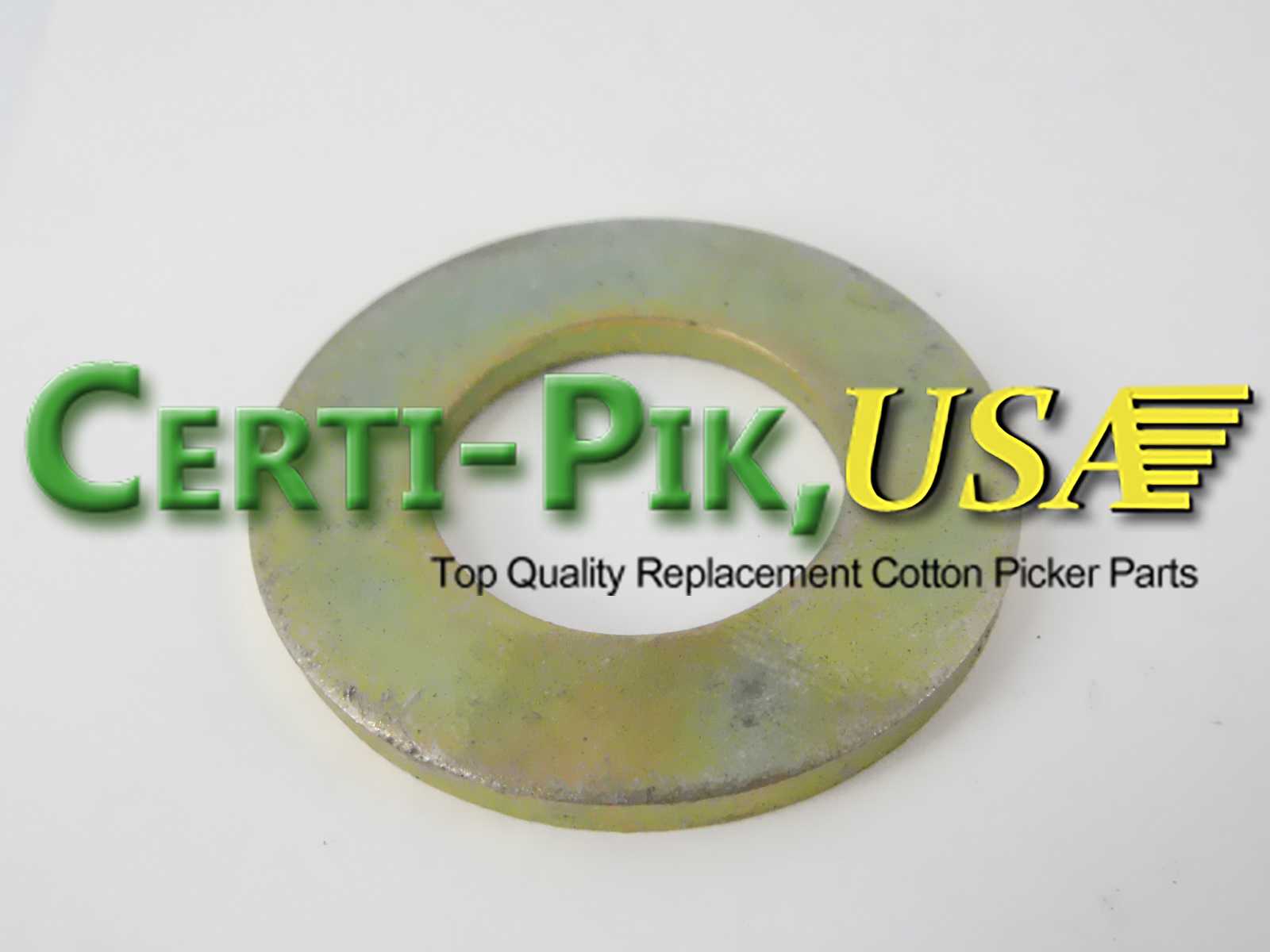 Description: WASHER – 1.75 X .937 X .13 HDN

OEM Part: 496-11094

Section: Air System

Case /IH Rear Fan Assembly, 1822-2555 (S.N.499)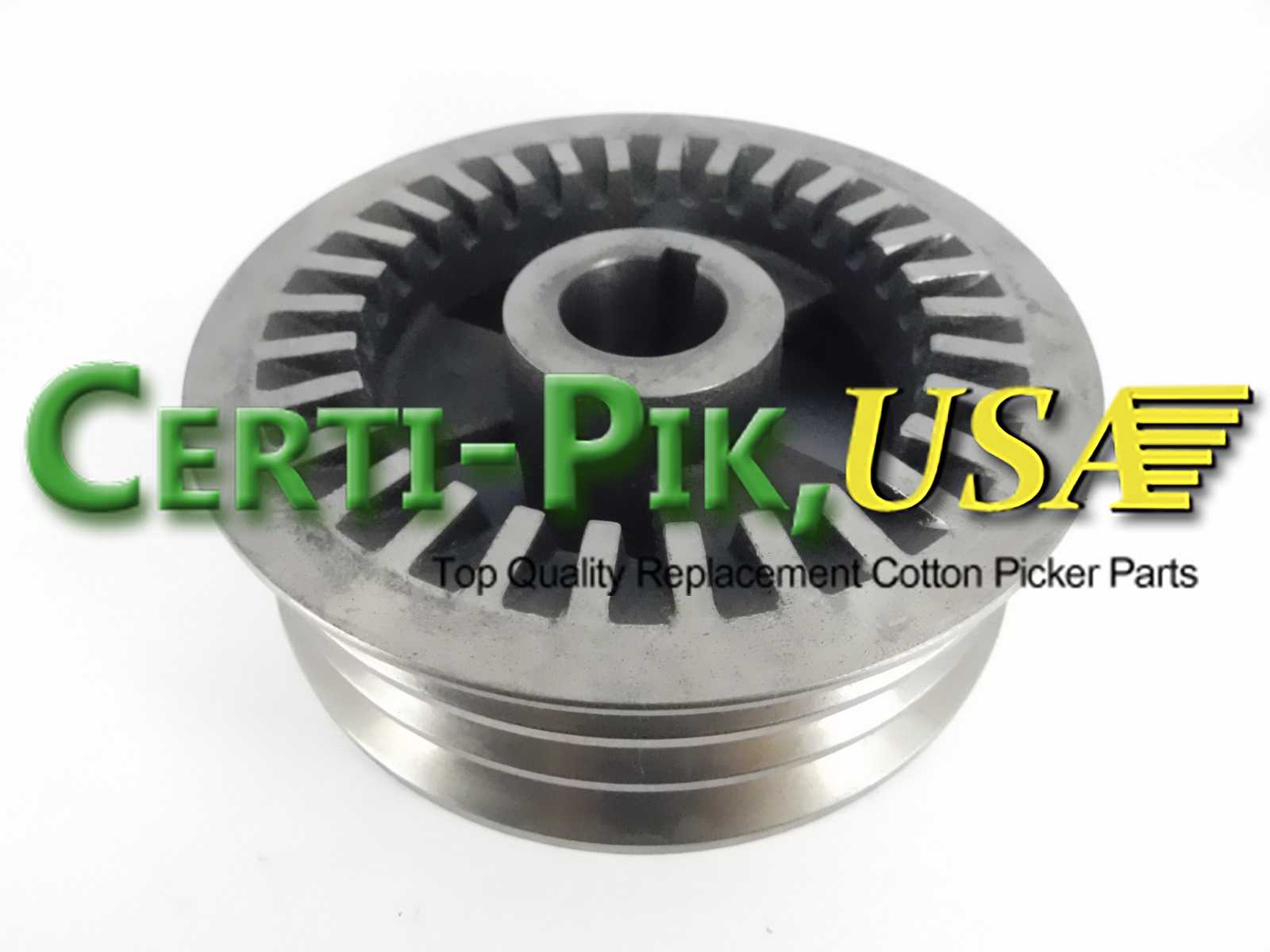 Description: PULLEY – FAN (1844-635)

OEM Part: 1338322C1

Section: Air System

Case /IH Rear Fan Assembly, 1822-2555 (S.N.499)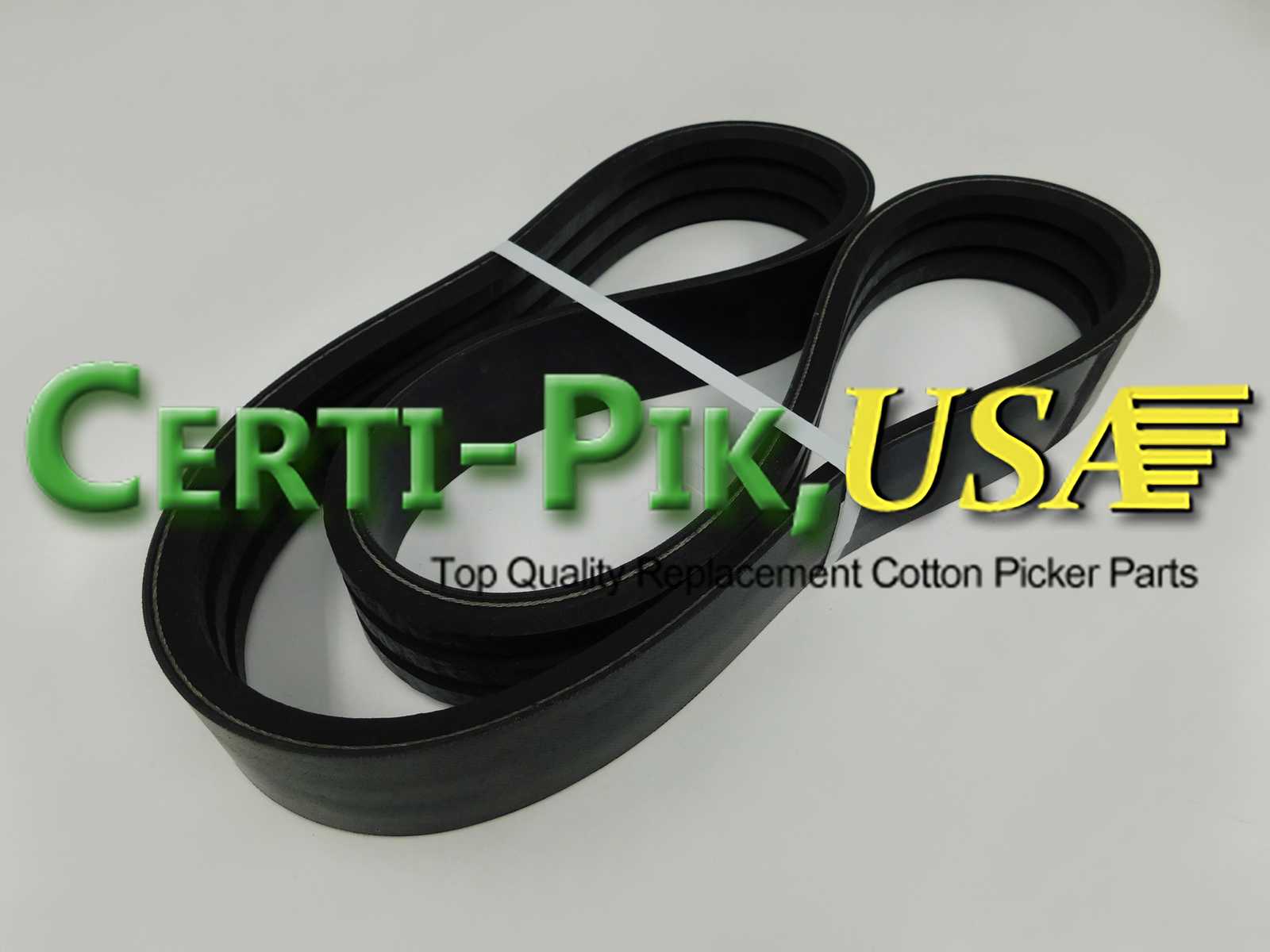 Description: BELT – FAN ROTOR – 1822, 1844, 2022, 2044 – (2 Band) Length 73-55/64

OEM Part: 1288899C5

Section: Air System

Case /IH Rear Fan Assembly, 1822-2555 (S.N.499)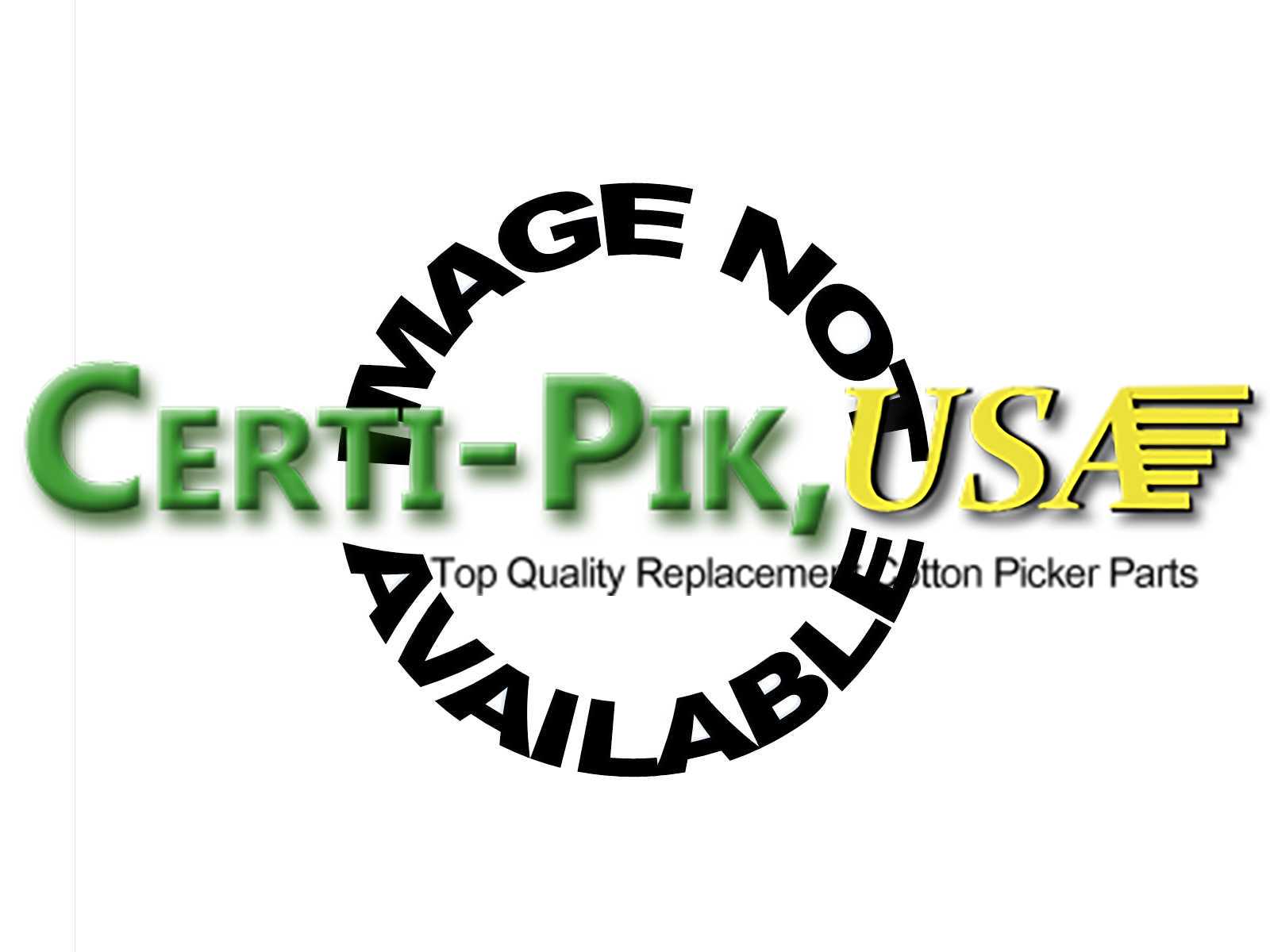 Description: BELT – FAN ROTOR – 2055, 2155 – (2 Band) – 63.8″

OEM Part: 1546117C1

Section: Air System

Case /IH Rear Fan Assembly, 1822-2555 (S.N.499)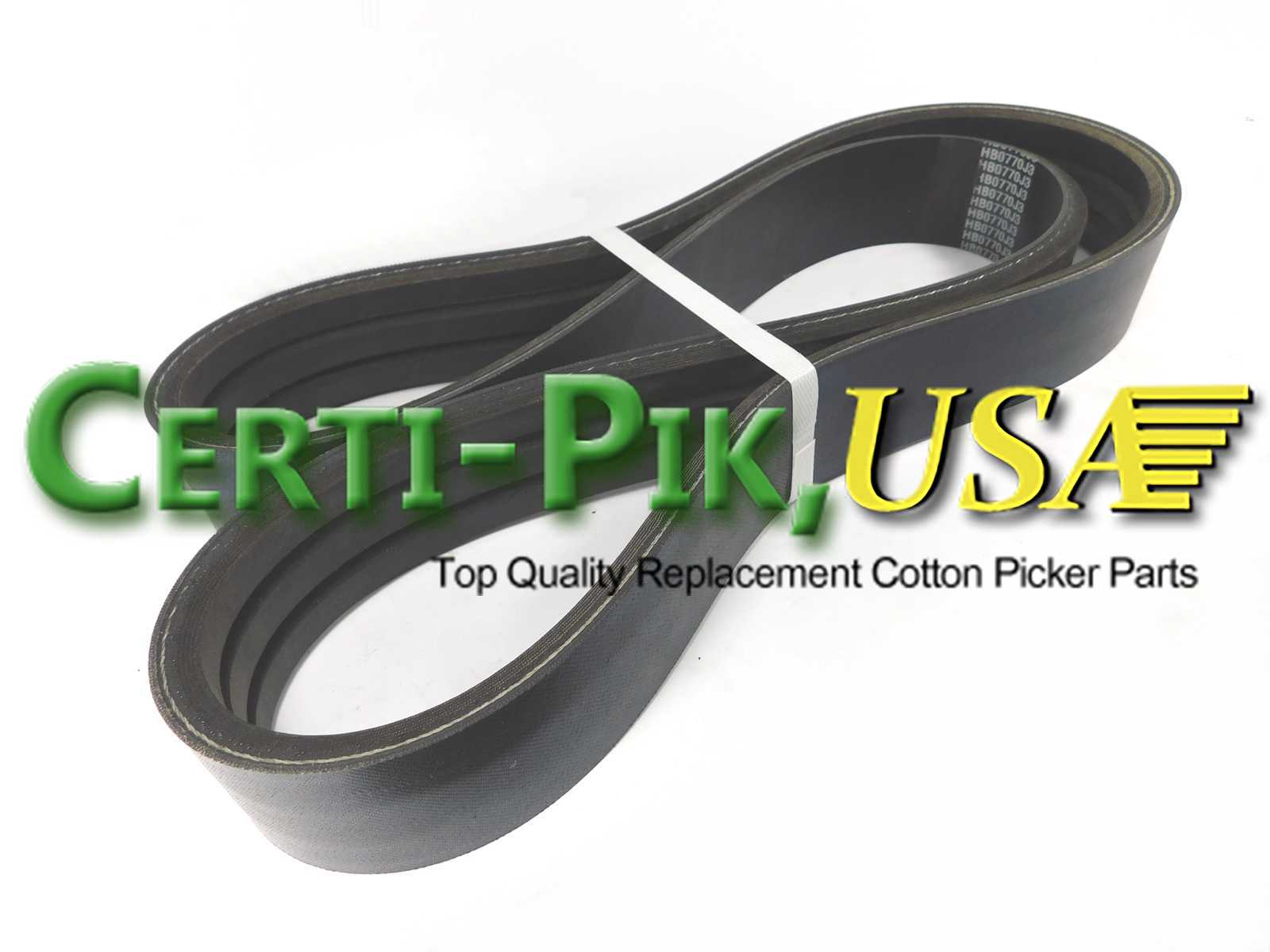 Description: BELT – FAN ROTOR – (3 Band) – 76.5″ (2055, 2155, 2555, CPX420, CPX420 Tier III, CPX610, CPX620) (Prior to S/N Y6T011701)

OEM Part: 1546117C2

Section: Air System

Case /IH Rear Fan Assembly, 1822-2555 (S.N.499)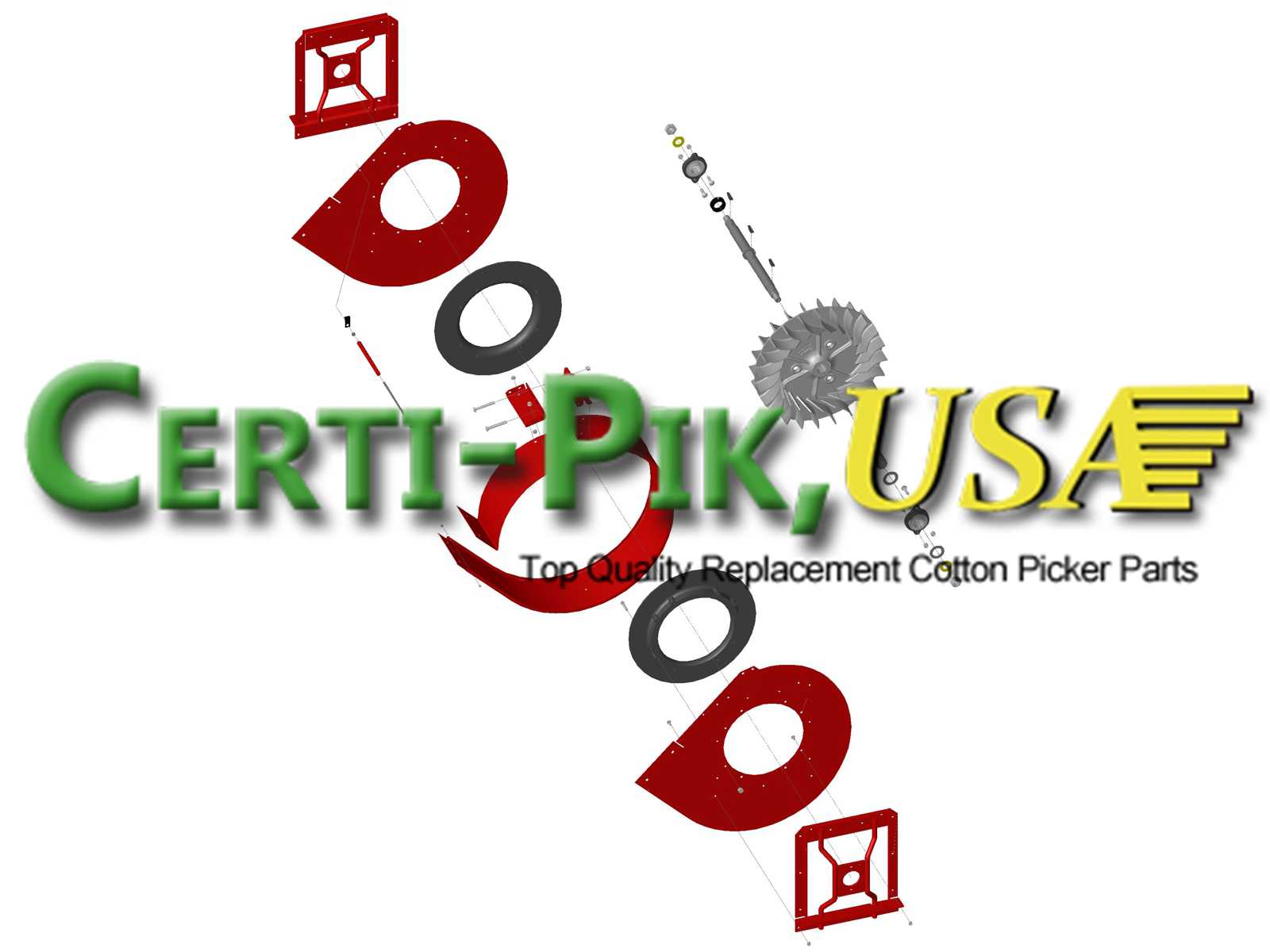 Description: REAR FAN KIT – ALL PARTS UNASSEMBLED, INCLUDES # 08400 BOLT KIT, INCLUDES ITEMS #1-#33)

OEM Part: 1345031C1

Section: Air System

Case /IH Rear Fan Assembly, 1822-2555 (S.N.499)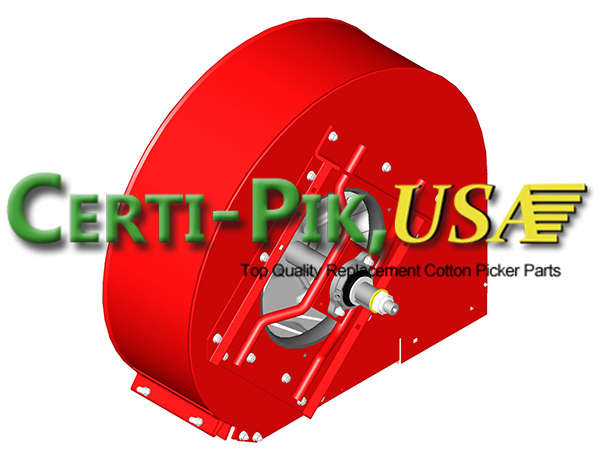 Description: REAR FAN KIT – ALL PARTS ASSEMBLED

OEM Part: 1345031C1

Section: Air System

Case /IH Rear Fan Assembly, 1822-2555 (S.N.499)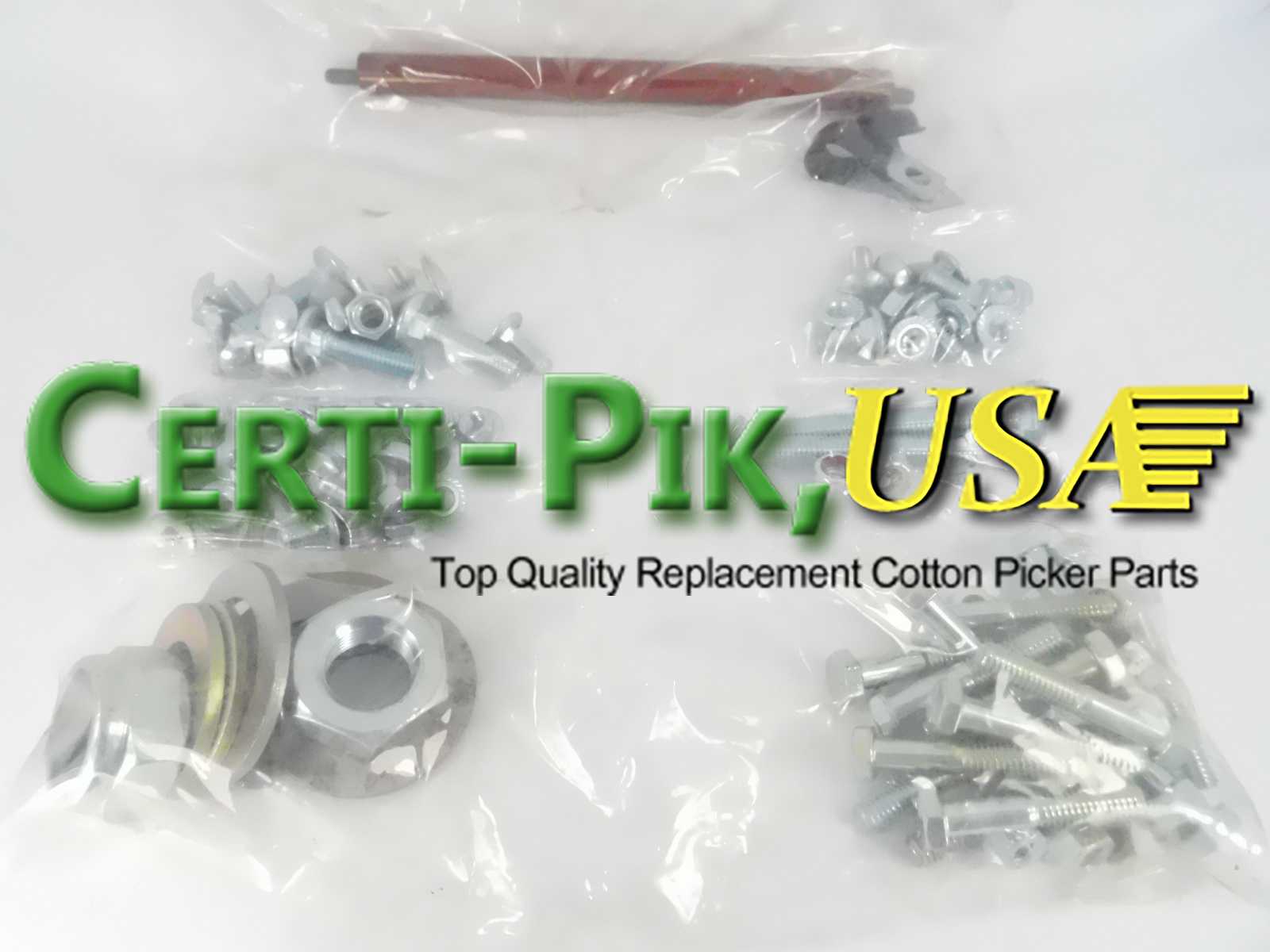 Description: BOLT KIT – COMPLETE FOR REAR CASE/IH FAN KIT, 1822-2555

OEM Part: 8400

Section: Air System

Case /IH Rear Fan Assembly, 1822-2555 (S.N.499)



---
Case / IH Front Fan Assembly, 2555 (S.N.500) – 635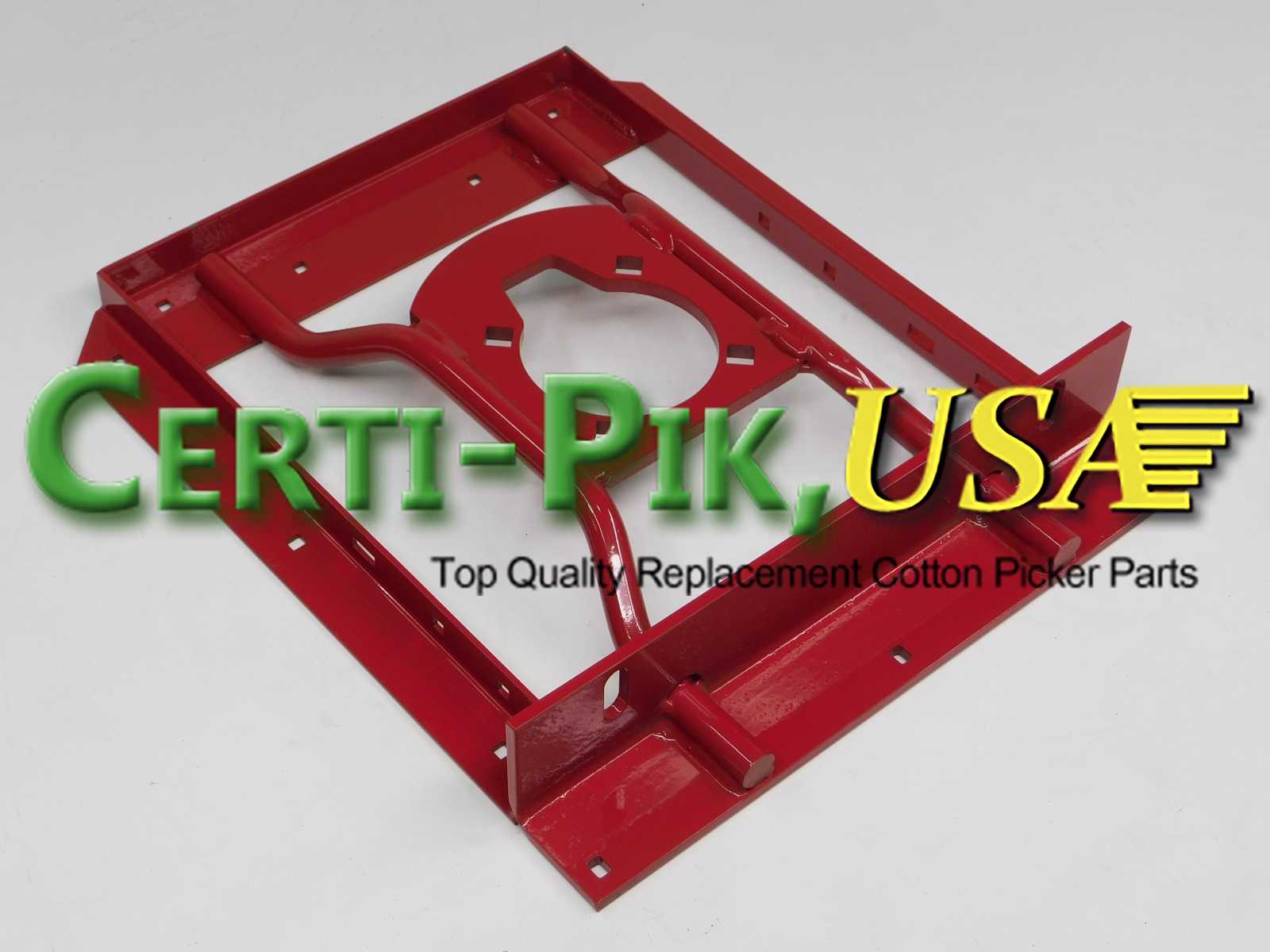 Description: SIDE SUPPORT 4-BOLT REAR – 1.75 DIA SHAFT – 1 ON FRONT FAN – 2 ON REAR FAN

OEM Part: 243038A2

Section: Air System

Case / IH Front Fan Assembly, 2555(S.N.500)-635 Mod Exp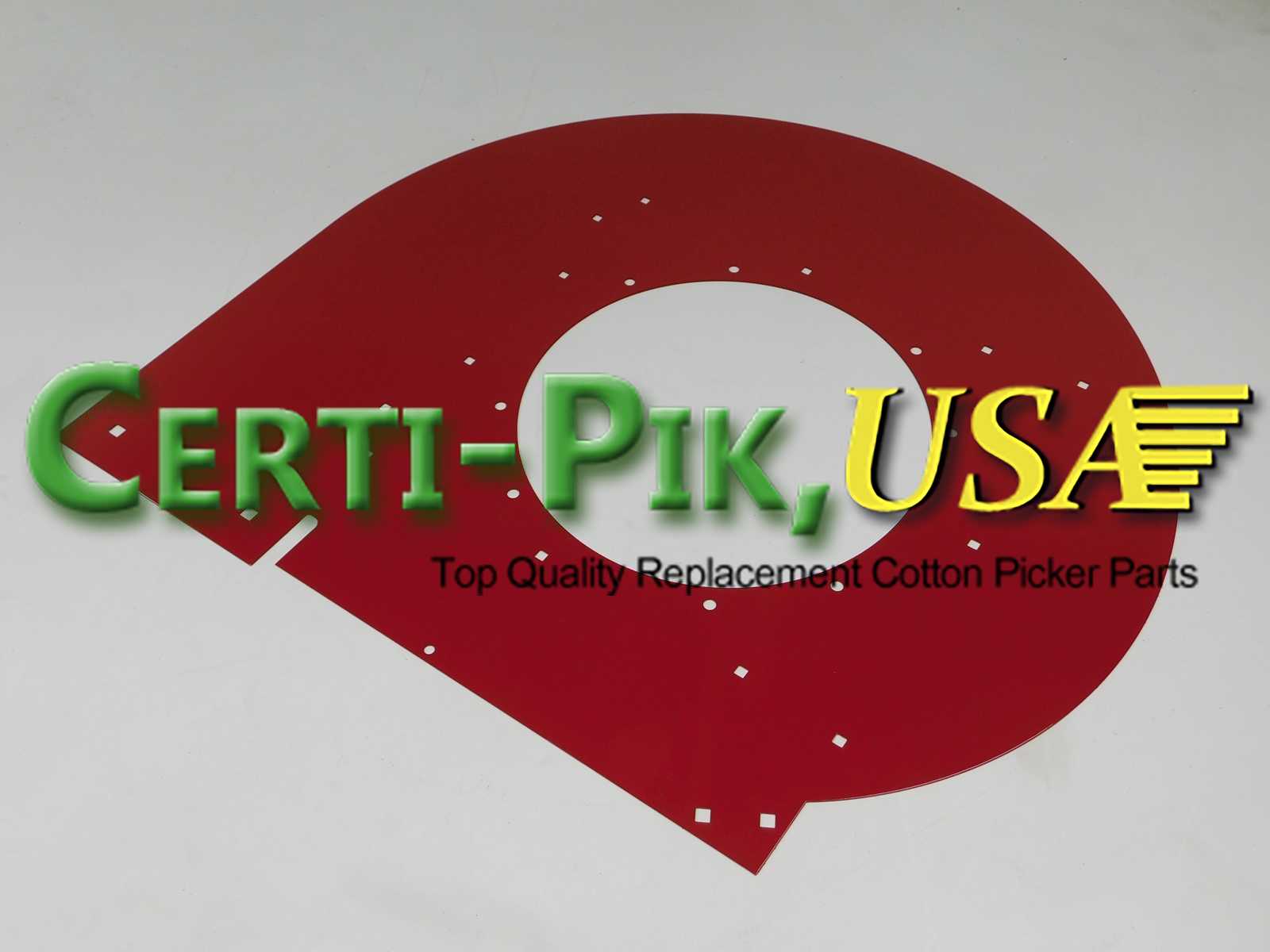 Description: FAN SIDE PANEL – NEW STYLE – LARGER TRANSITION NOTCH

OEM Part: 1260067C2

Section: Air System

Case / IH Front Fan Assembly, 2555(S.N.500)-635 Mod Exp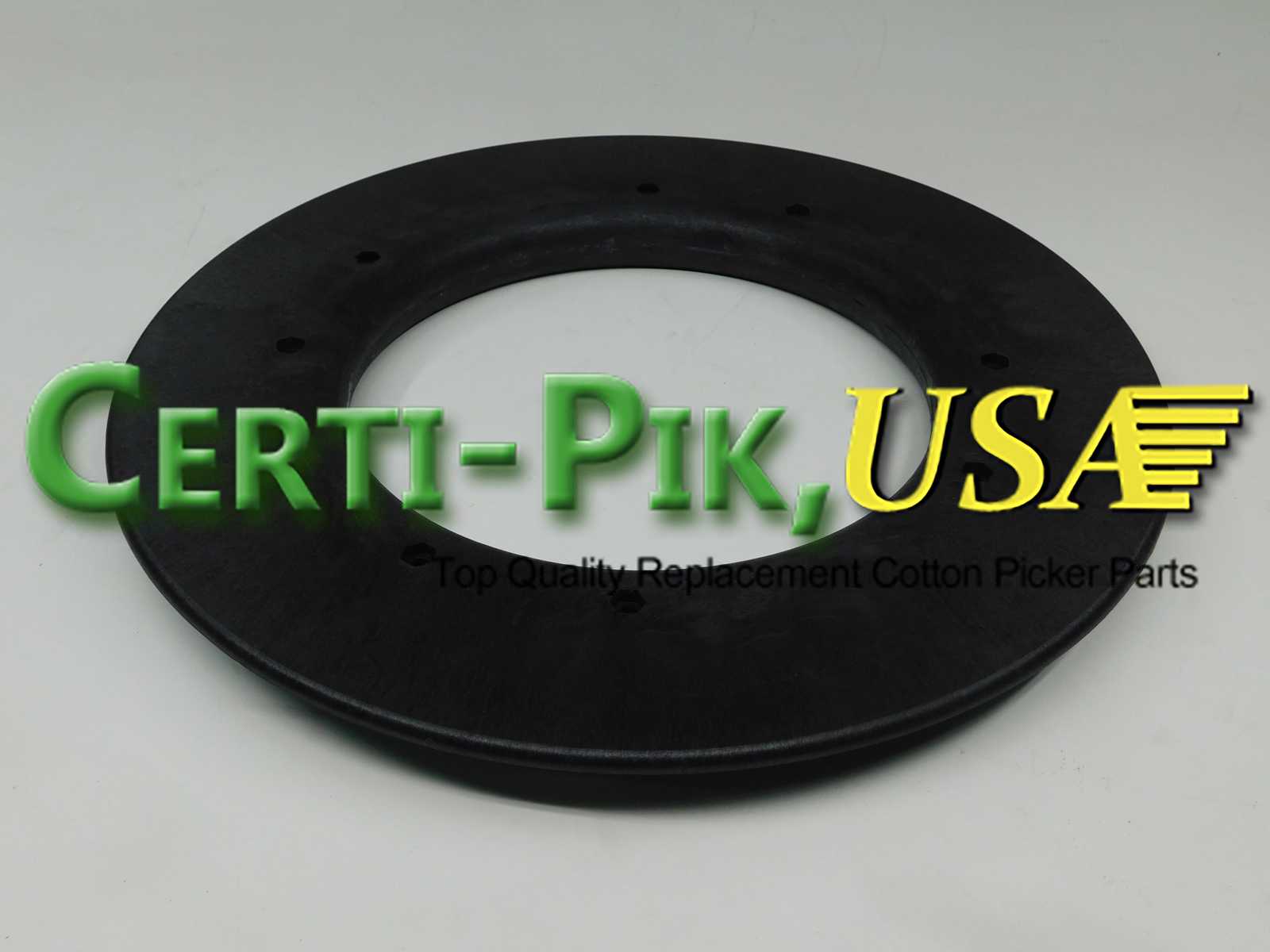 Description: BAFFLE – PLASTIC BAFFLE OR ORIFICE

OEM Part: 207515C1

Section: Air System

Case / IH Front Fan Assembly, 2555(S.N.500)-635 Mod Exp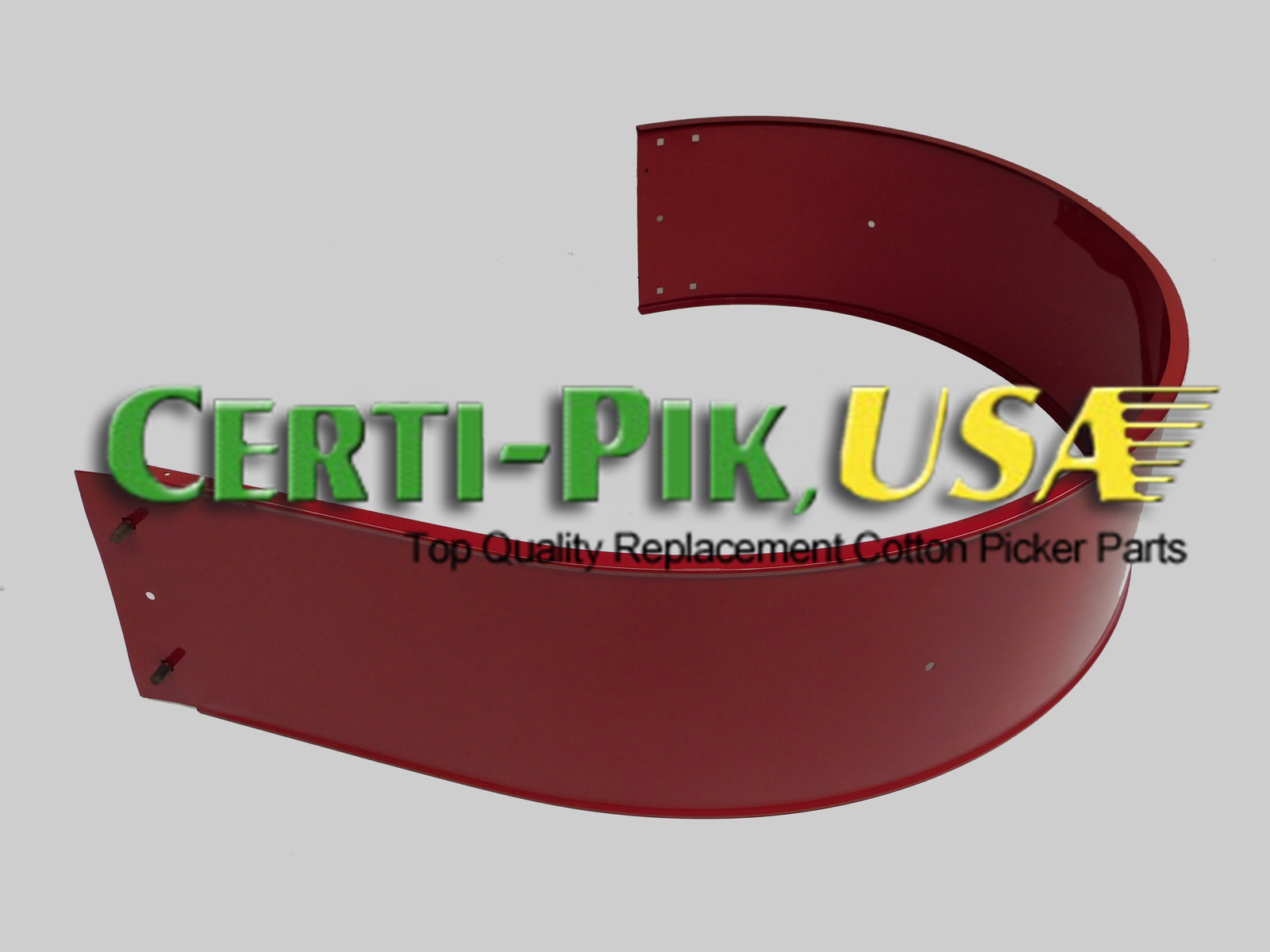 Description: WRAP AROUND – HOUSING COVER

OEM Part: 221533C1

Section: Air System

Case / IH Front Fan Assembly, 2555(S.N.500)-635 Mod Exp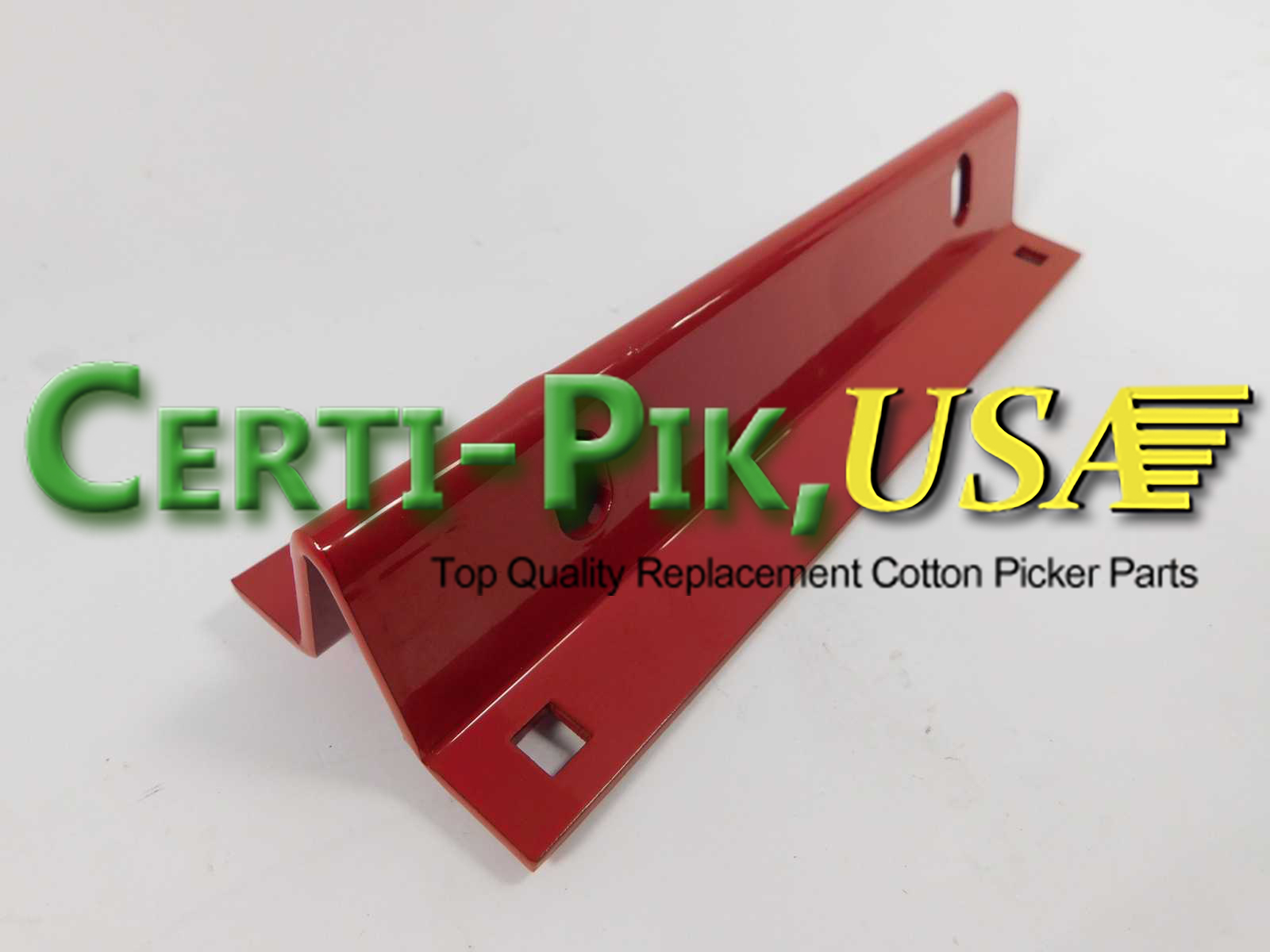 Description: BRACKET – HOUSING COVER TENSION BRACKET

OEM Part: 204414C1

Section: Air System

Case / IH Front Fan Assembly, 2555(S.N.500)-635 Mod Exp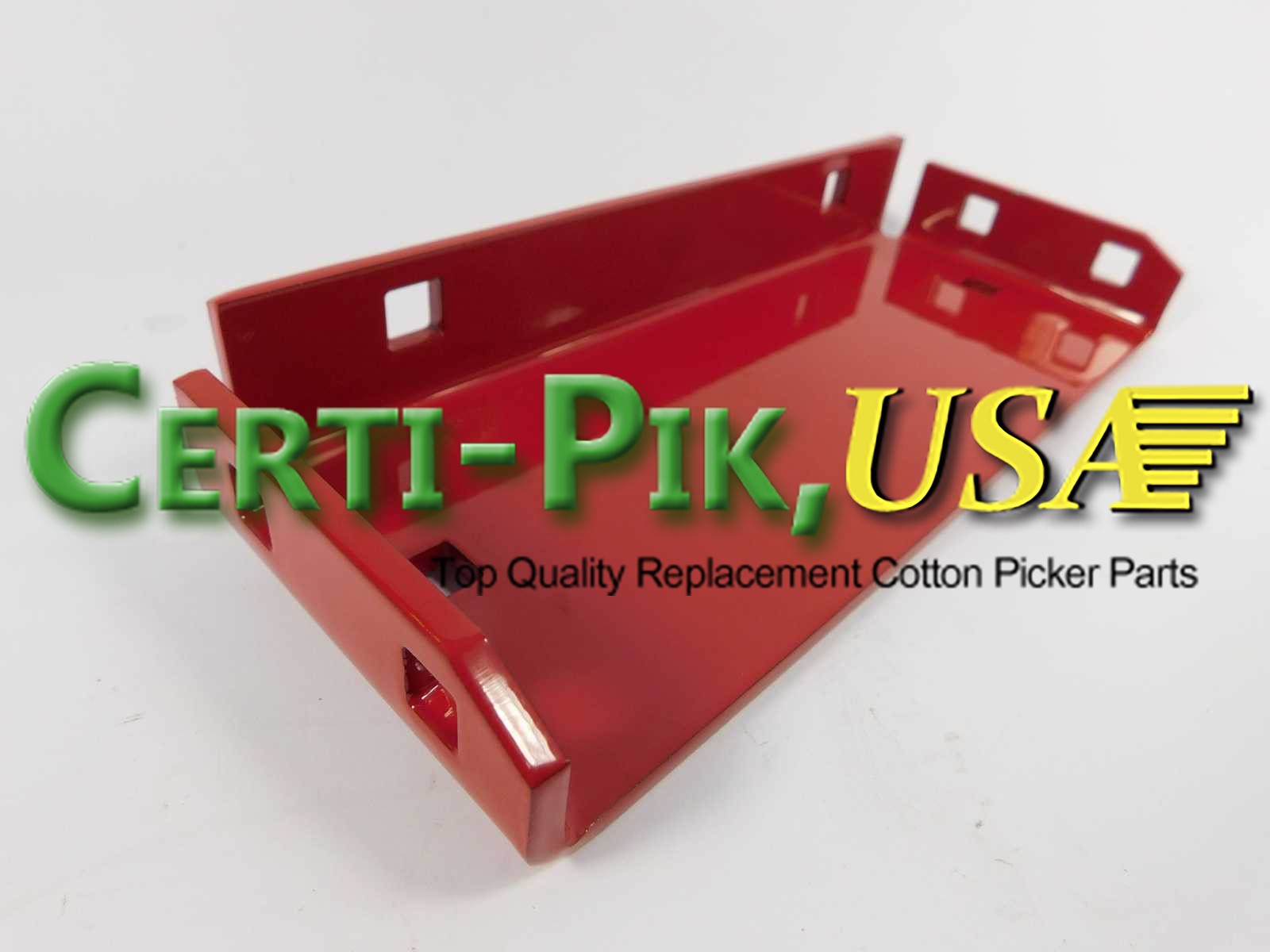 Description: BRACKET – UNDER SHROUD TENSION BRACKET

OEM Part: 204415C1

Section: Air System

Case / IH Front Fan Assembly, 2555(S.N.500)-635 Mod Exp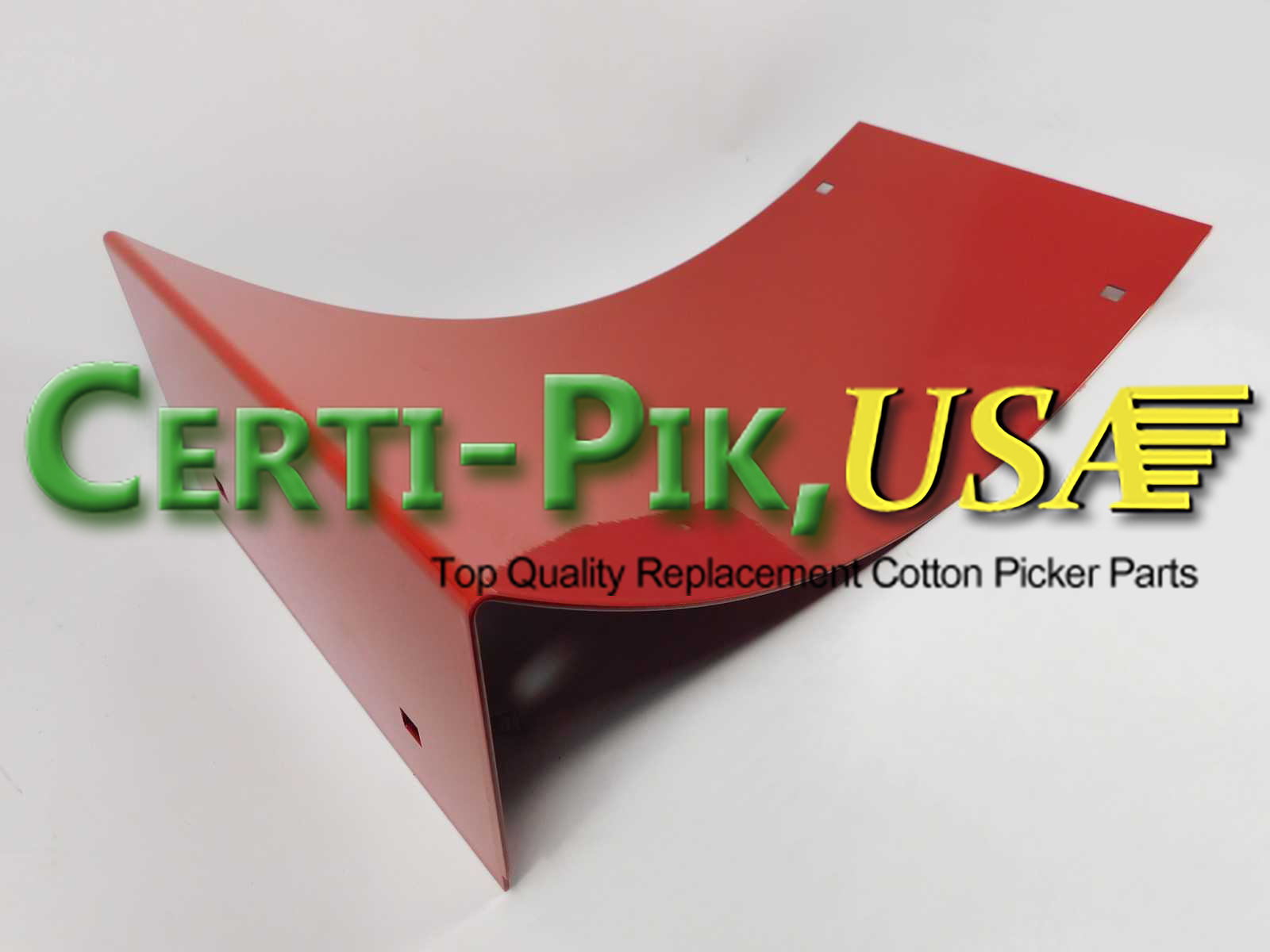 Description: UNDER SHROUD – HOUSING COVER

OEM Part: 204416C1

Section: Air System

Case / IH Front Fan Assembly, 2555(S.N.500)-635 Mod Exp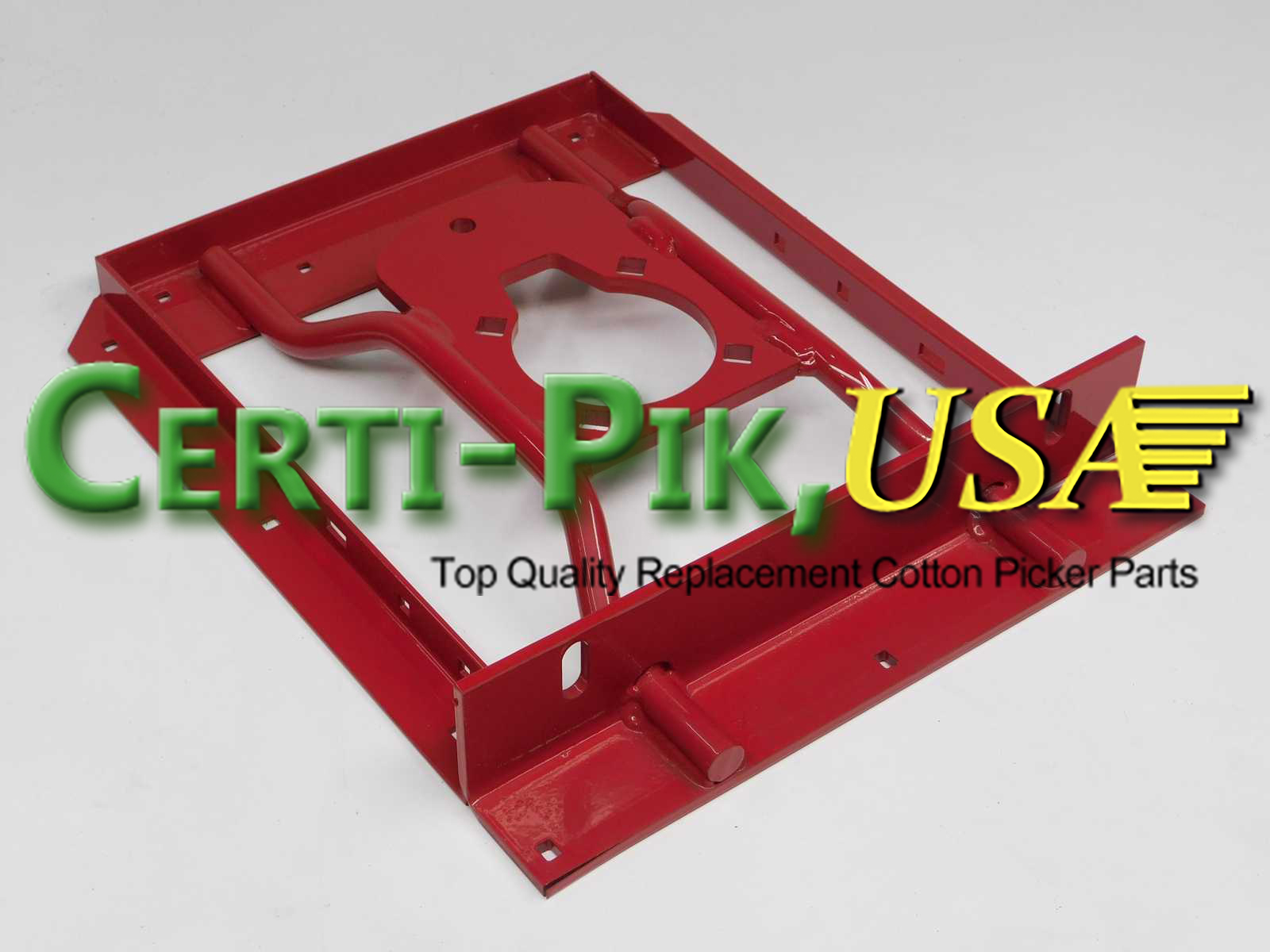 Description: CNH SIDE SUPPORT 4-BOLT FRONT – 1.75 DIA SHAFT – 1 ON FRONT FAN – NOT ON REAR FAN

OEM Part: 87403361

Section: Air System

Case / IH Front Fan Assembly, 2555(S.N.500)-635 Mod Exp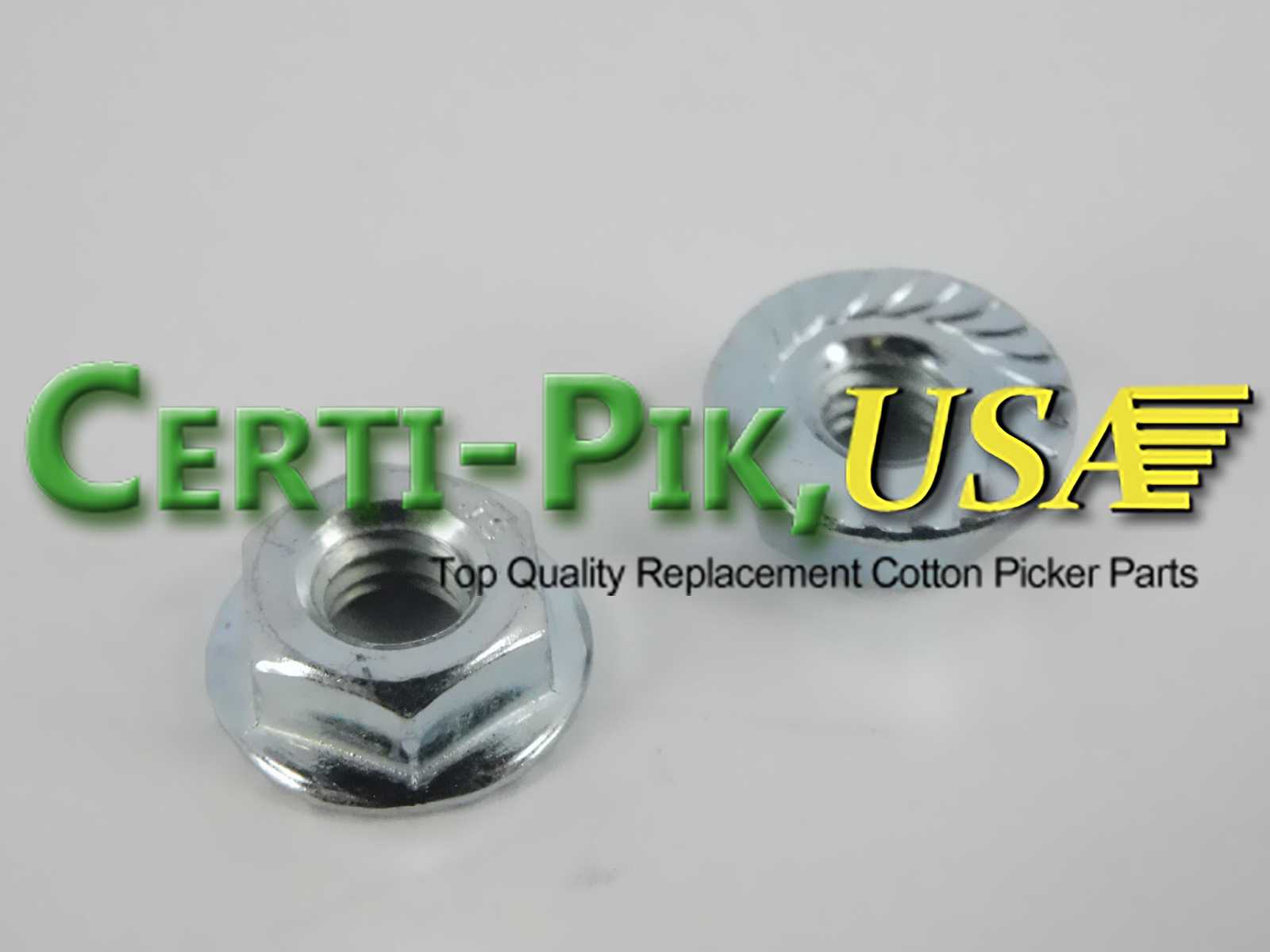 Description: NUT – 1/4 – SERR HEX FLANGE

OEM Part: N10217

Section: Air System

Case / IH Front Fan Assembly, 2555(S.N.500)-635 Mod Exp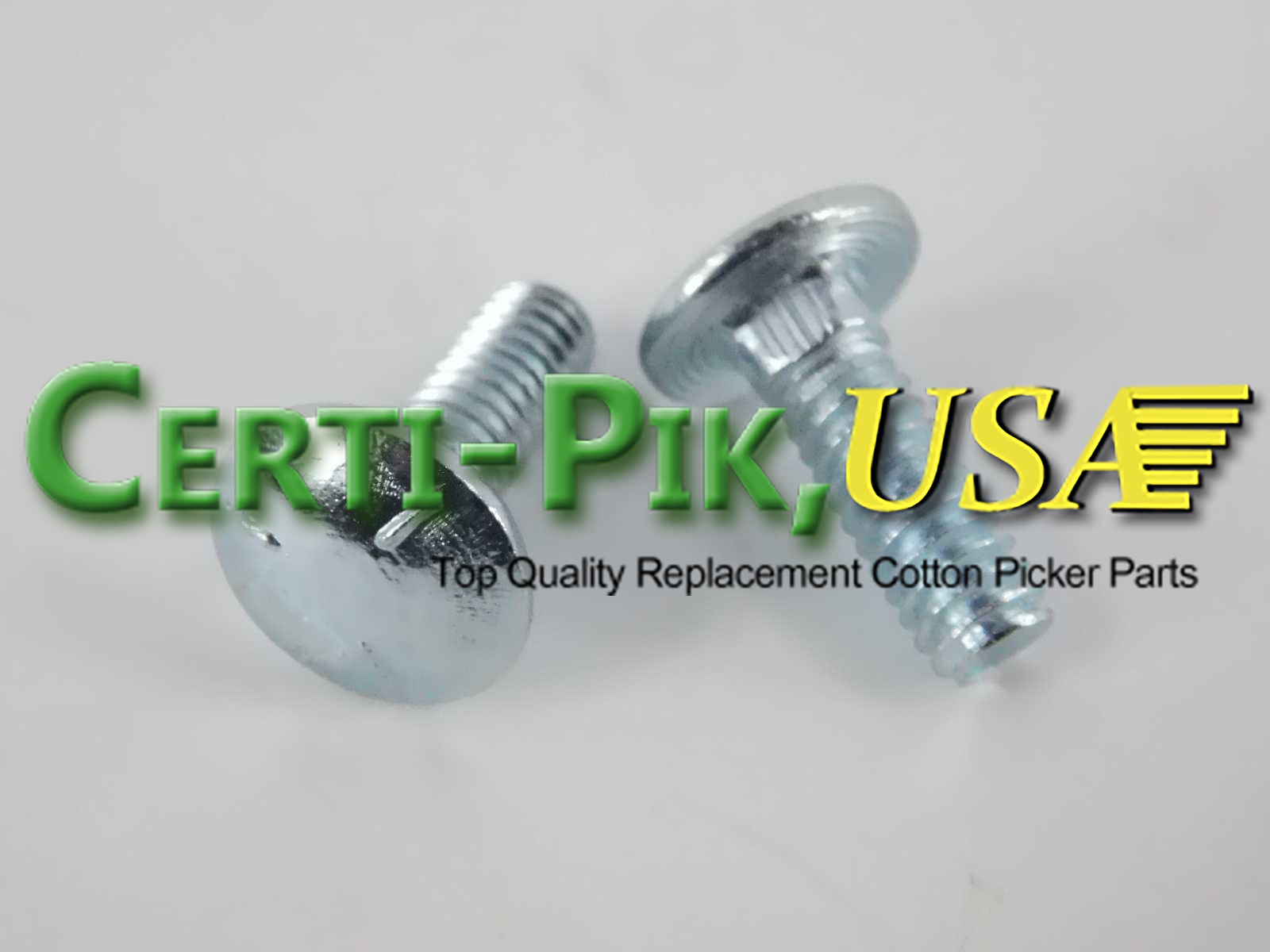 Description: BOLT – 1/4 X 3/4″ CARRIAGE

OEM Part: 434-412

Section: Air System

Case / IH Front Fan Assembly, 2555(S.N.500)-635 Mod Exp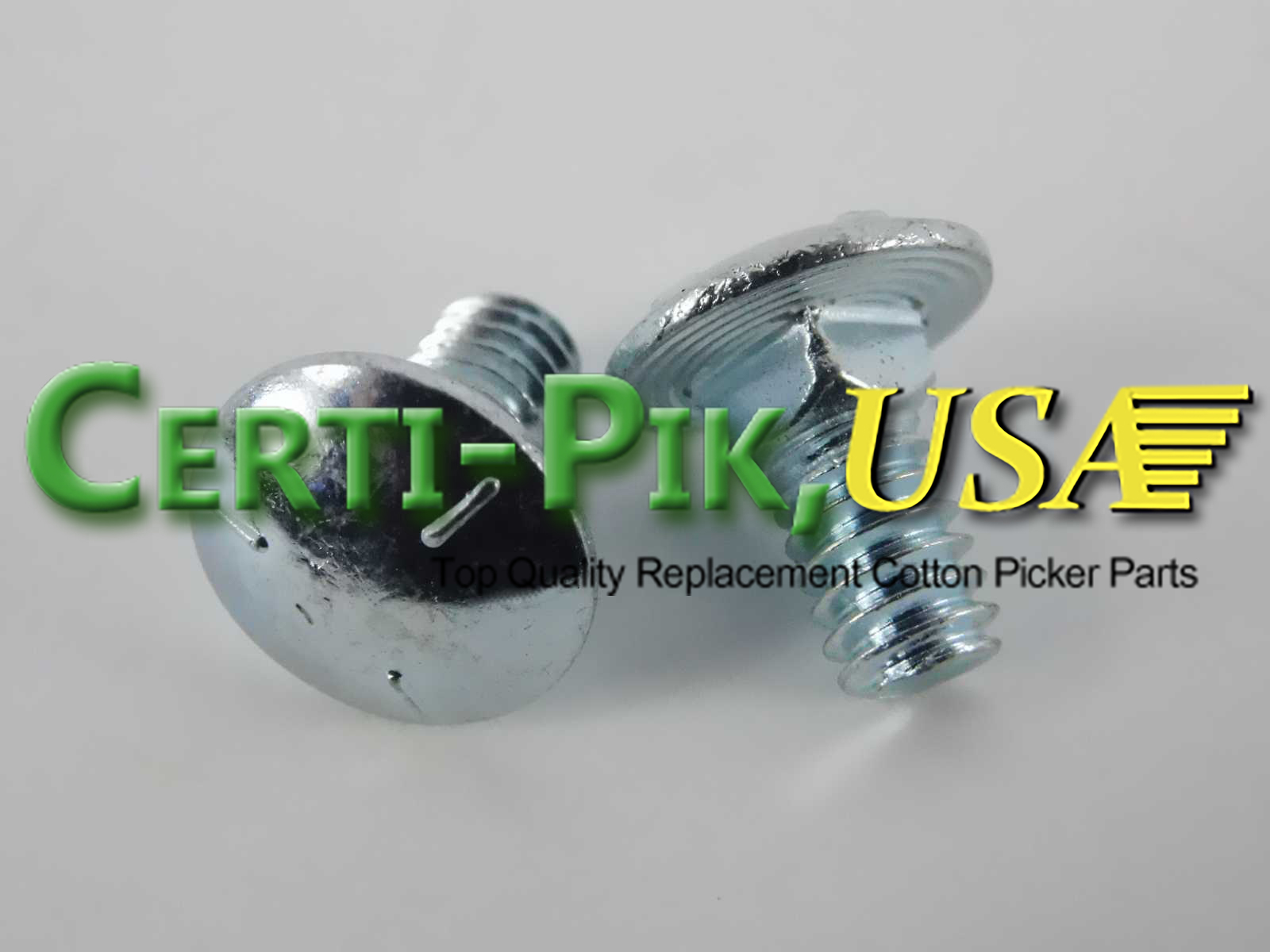 Description: BOLT – 1/4 X 1/2″ CARRIAGE

OEM Part: 434-48

Section: Air System

Case / IH Front Fan Assembly, 2555(S.N.500)-635 Mod Exp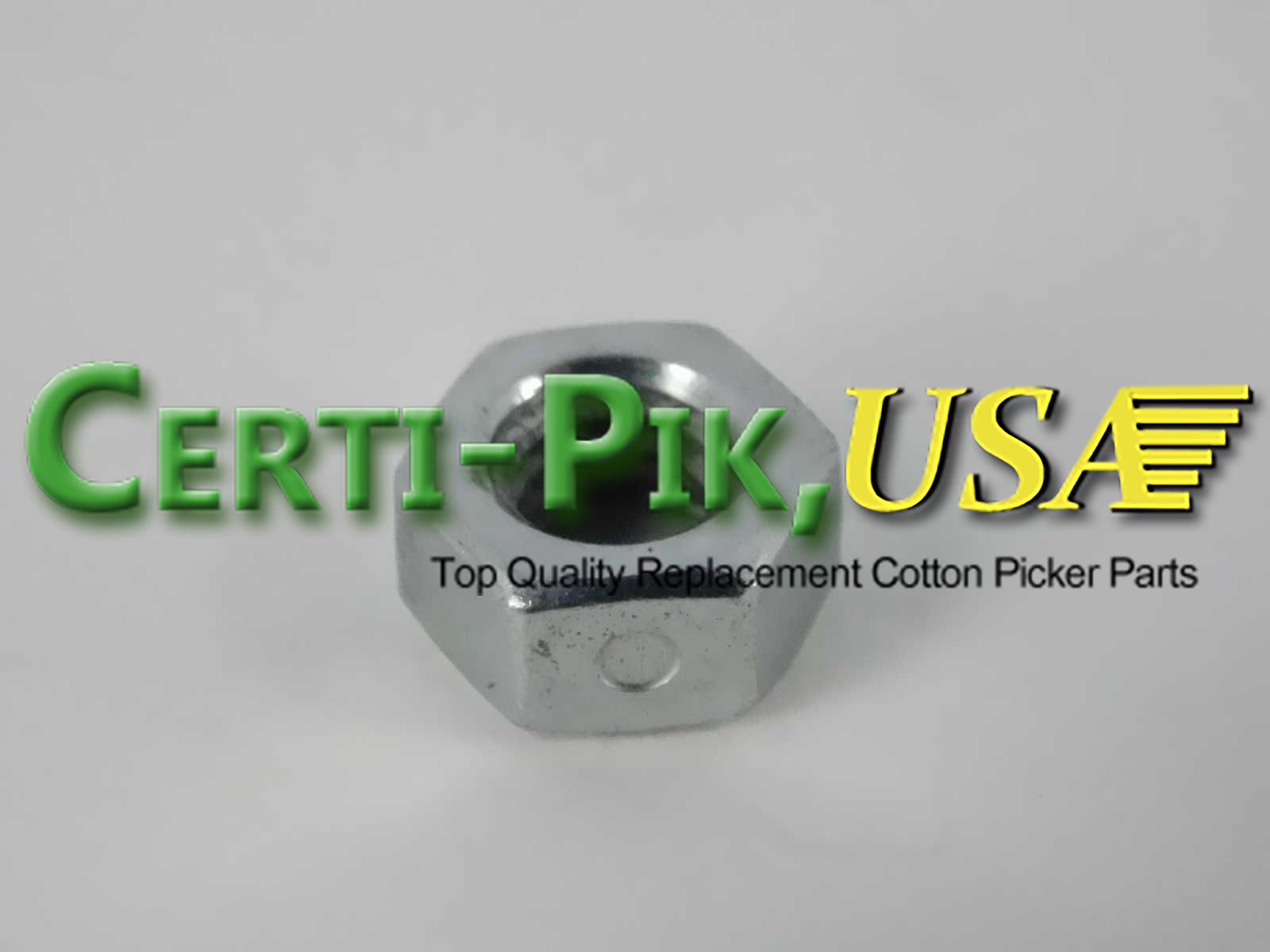 Description: NUT – 5/16 – CENTER LOCK

OEM Part: 131-1215

Section: Air System

Case / IH Front Fan Assembly, 2555(S.N.500)-635 Mod Exp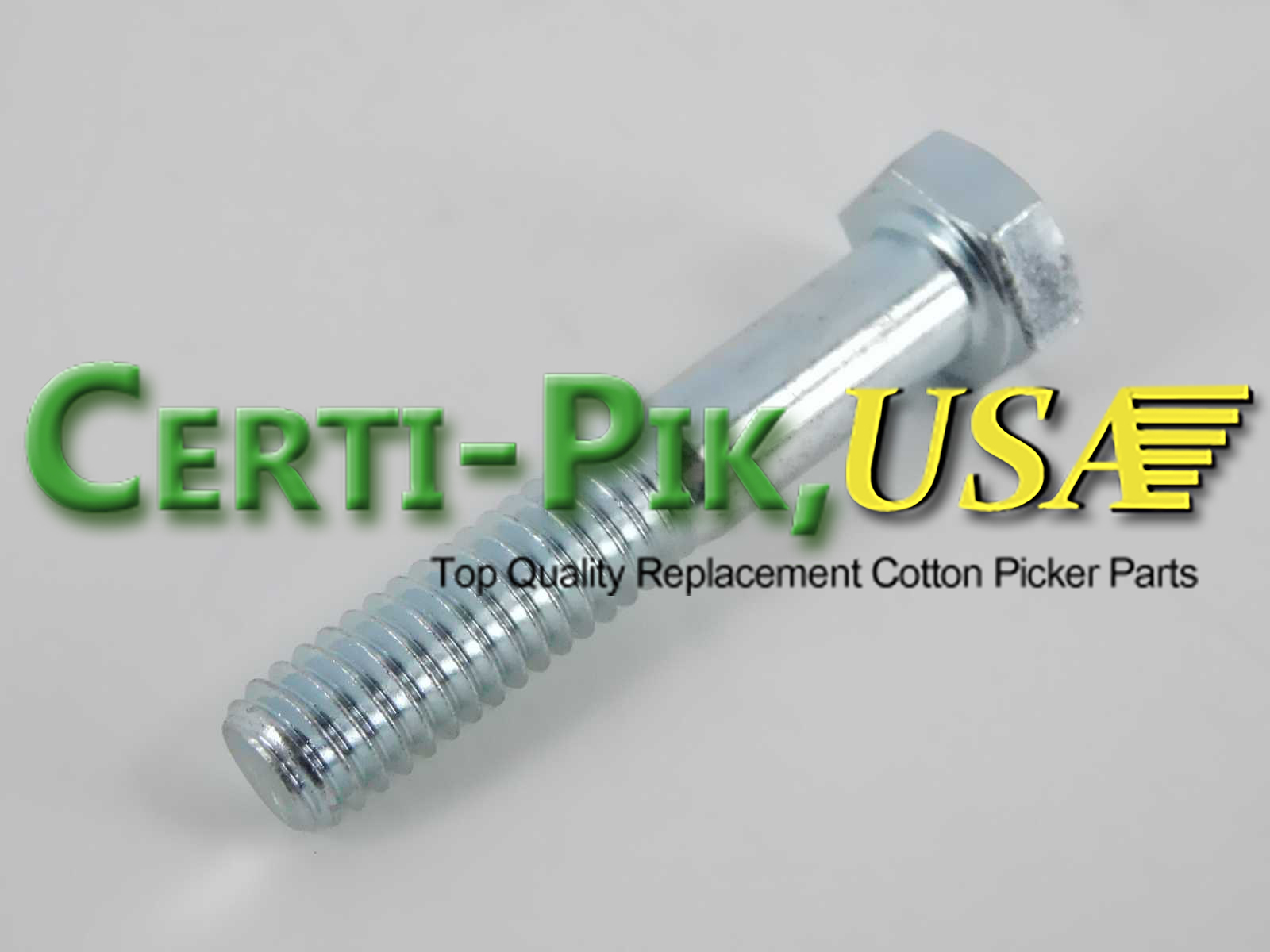 Description: BOLT – 5/16 X 1-3/4″ HEX HEAD

OEM Part: 413-528

Section: Air System

Case / IH Front Fan Assembly, 2555(S.N.500)-635 Mod Exp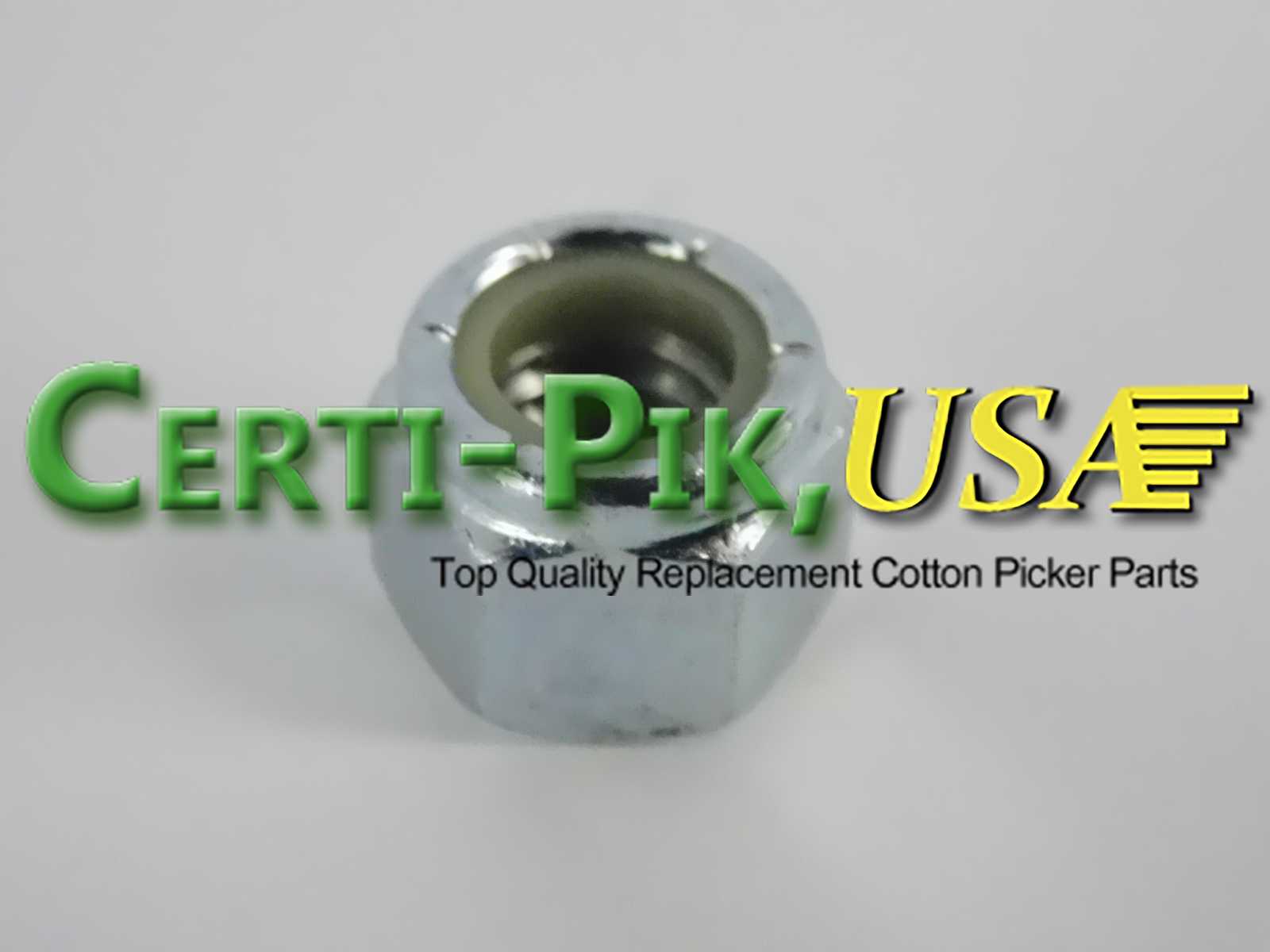 Description: NUT – 3/8 – NYLON LOCK

OEM Part: 425-106

Section: Air System

Case / IH Front Fan Assembly, 2555(S.N.500)-635 Mod Exp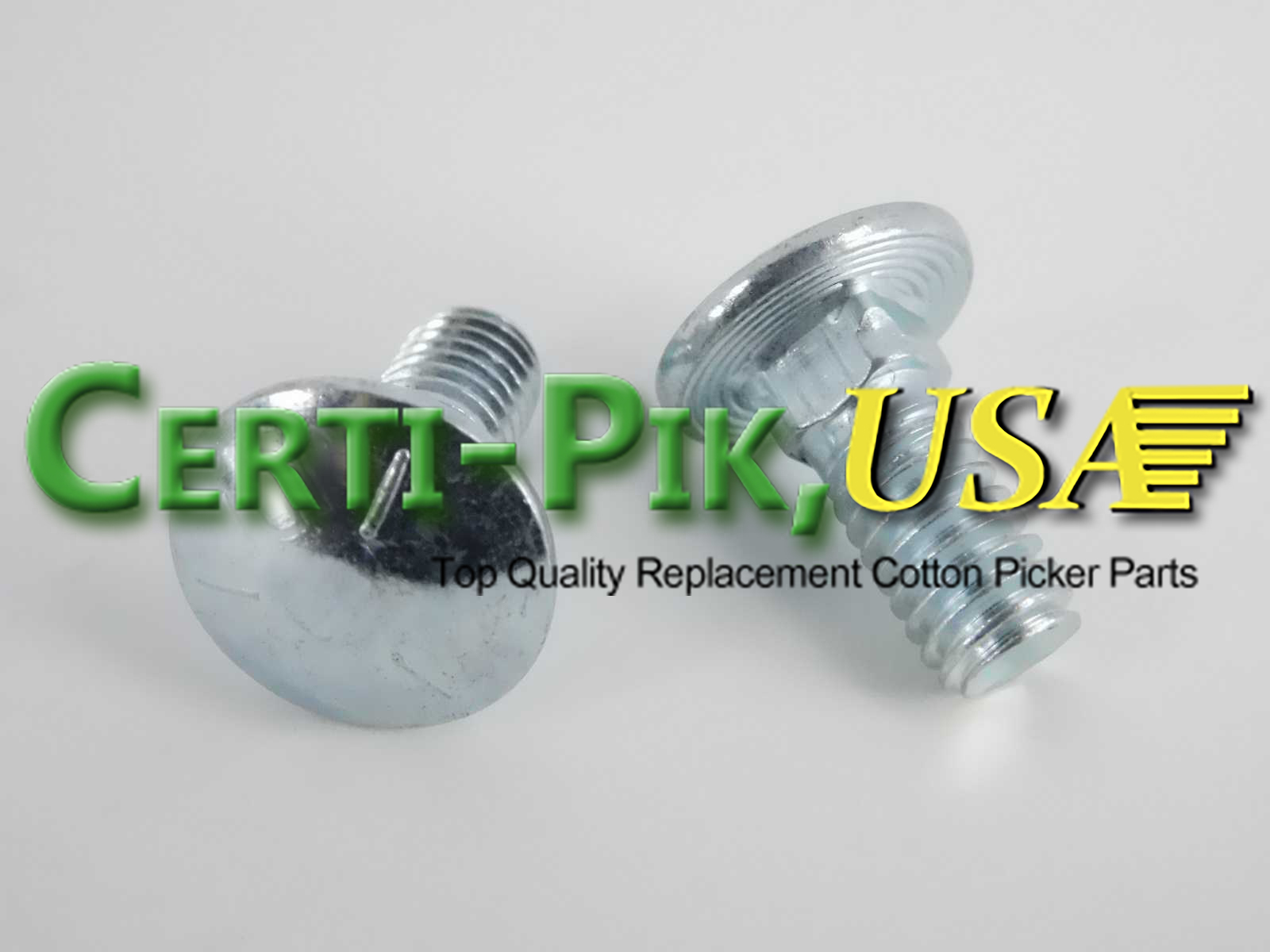 Description: BOLT – 5/16 X 3/4″ CARRIAGE

OEM Part: 434-512

Section: Air System

Case / IH Front Fan Assembly, 2555(S.N.500)-635 Mod Exp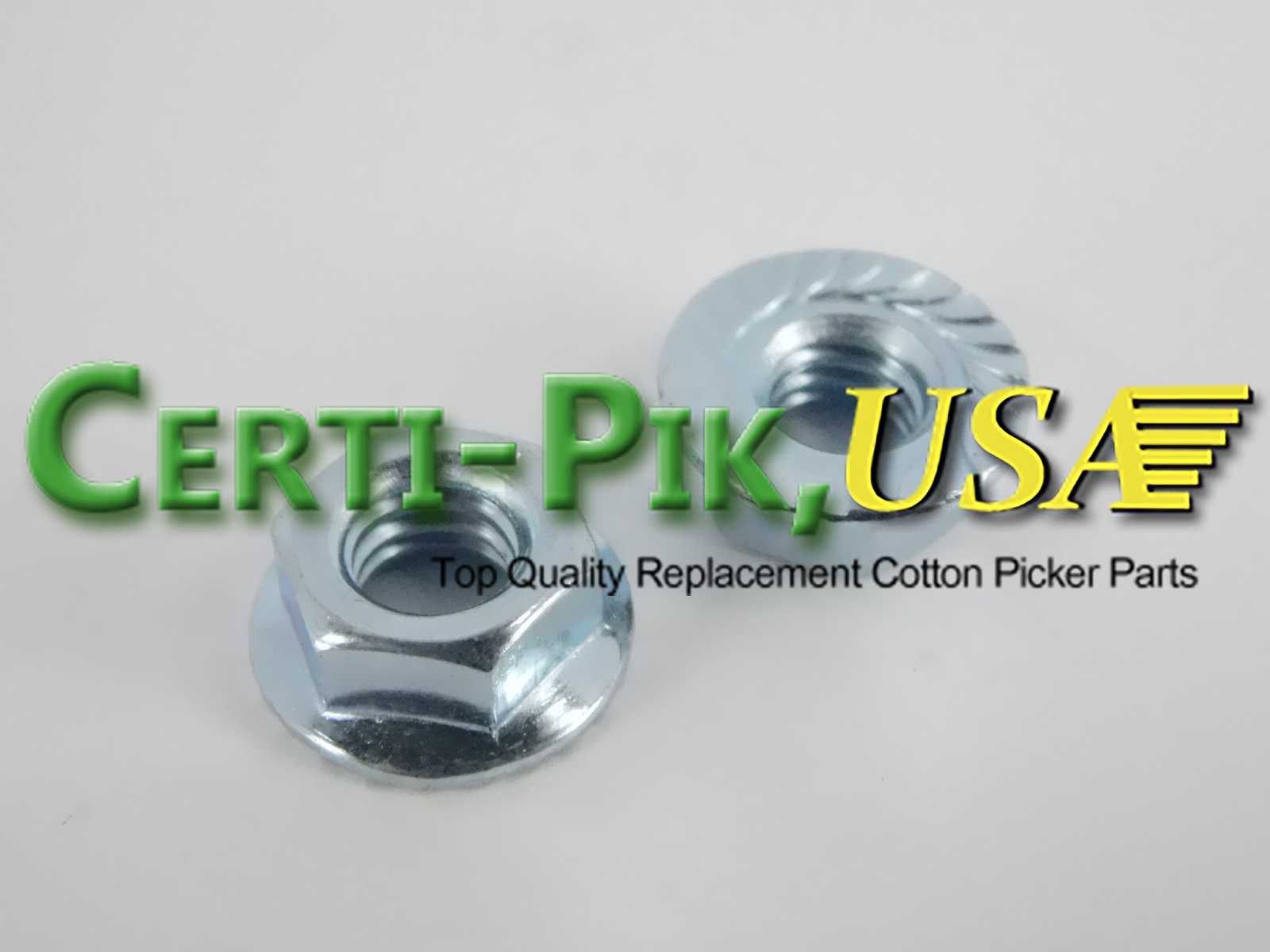 Description: NUT – 5/16 – SERR HEX FLANGE

OEM Part: 425-105

Section: Air System

Case / IH Front Fan Assembly, 2555(S.N.500)-635 Mod Exp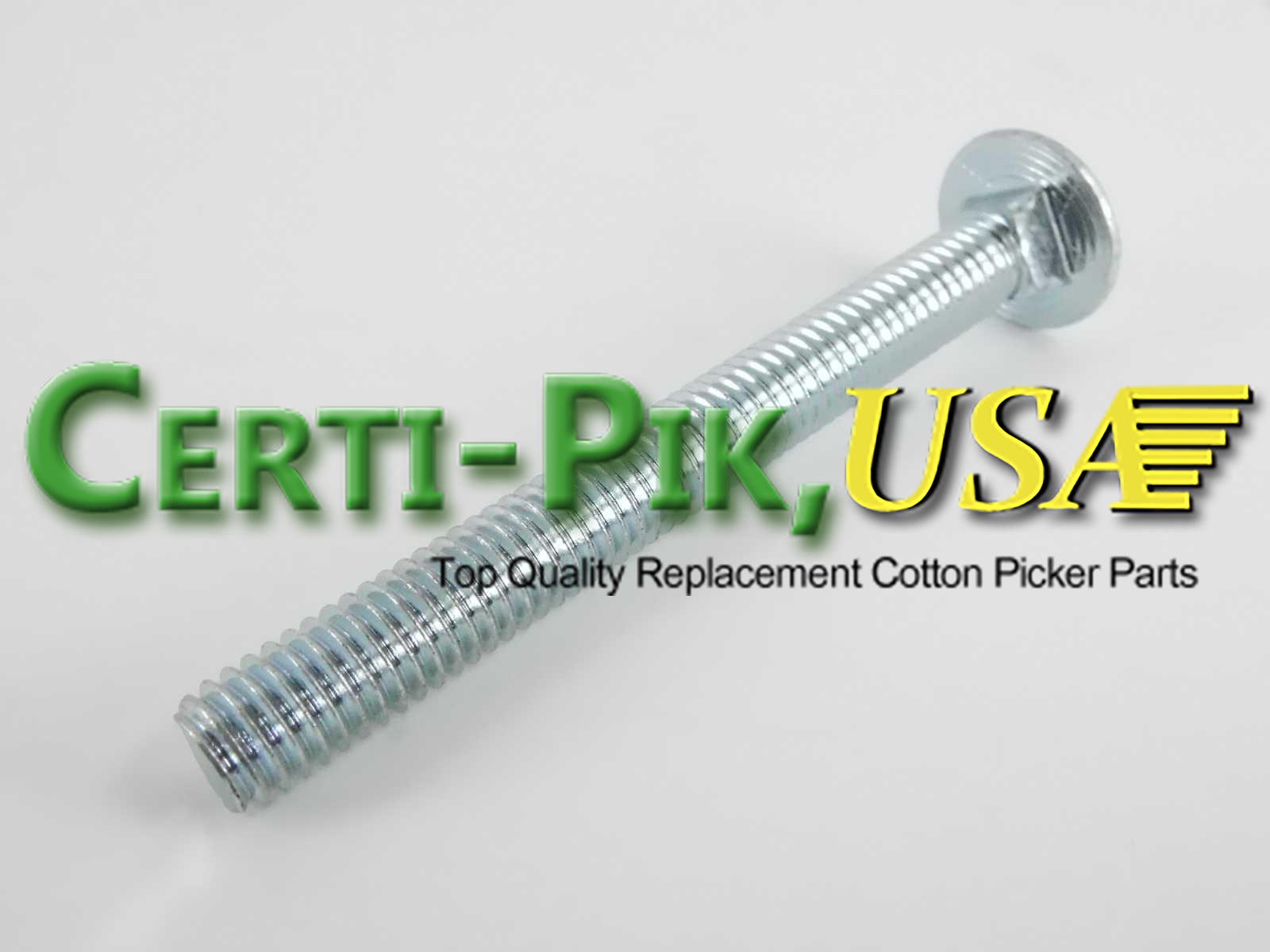 Description: BOLT – 3/8 X 3″ CARRIAGE

OEM Part: 433-648

Section: Air System

Case / IH Front Fan Assembly, 2555(S.N.500)-635 Mod Exp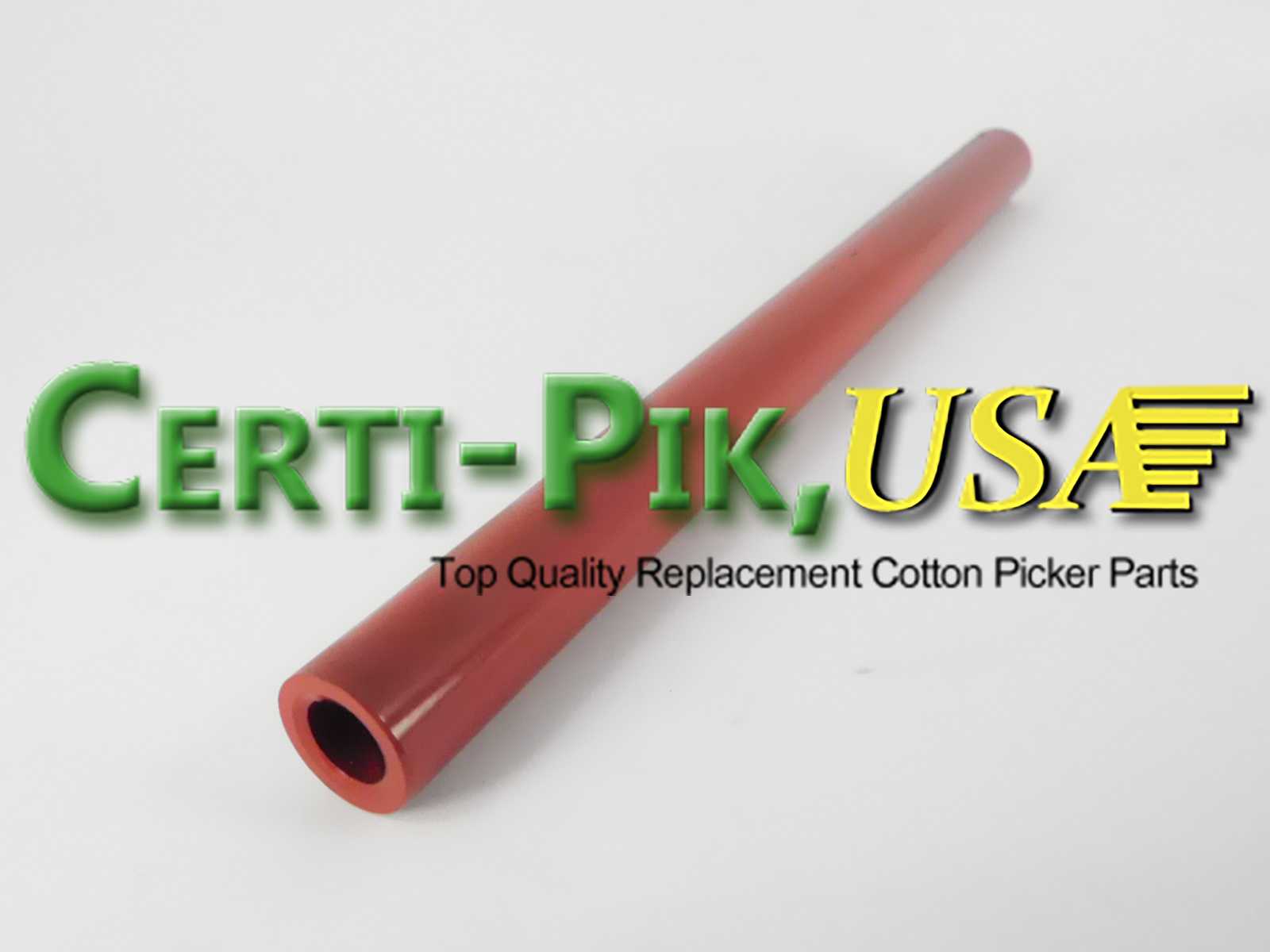 Description: PIPE – HOUSING SPACER

OEM Part: 215020C1

Section: Air System

Case / IH Front Fan Assembly, 2555(S.N.500)-635 Mod Exp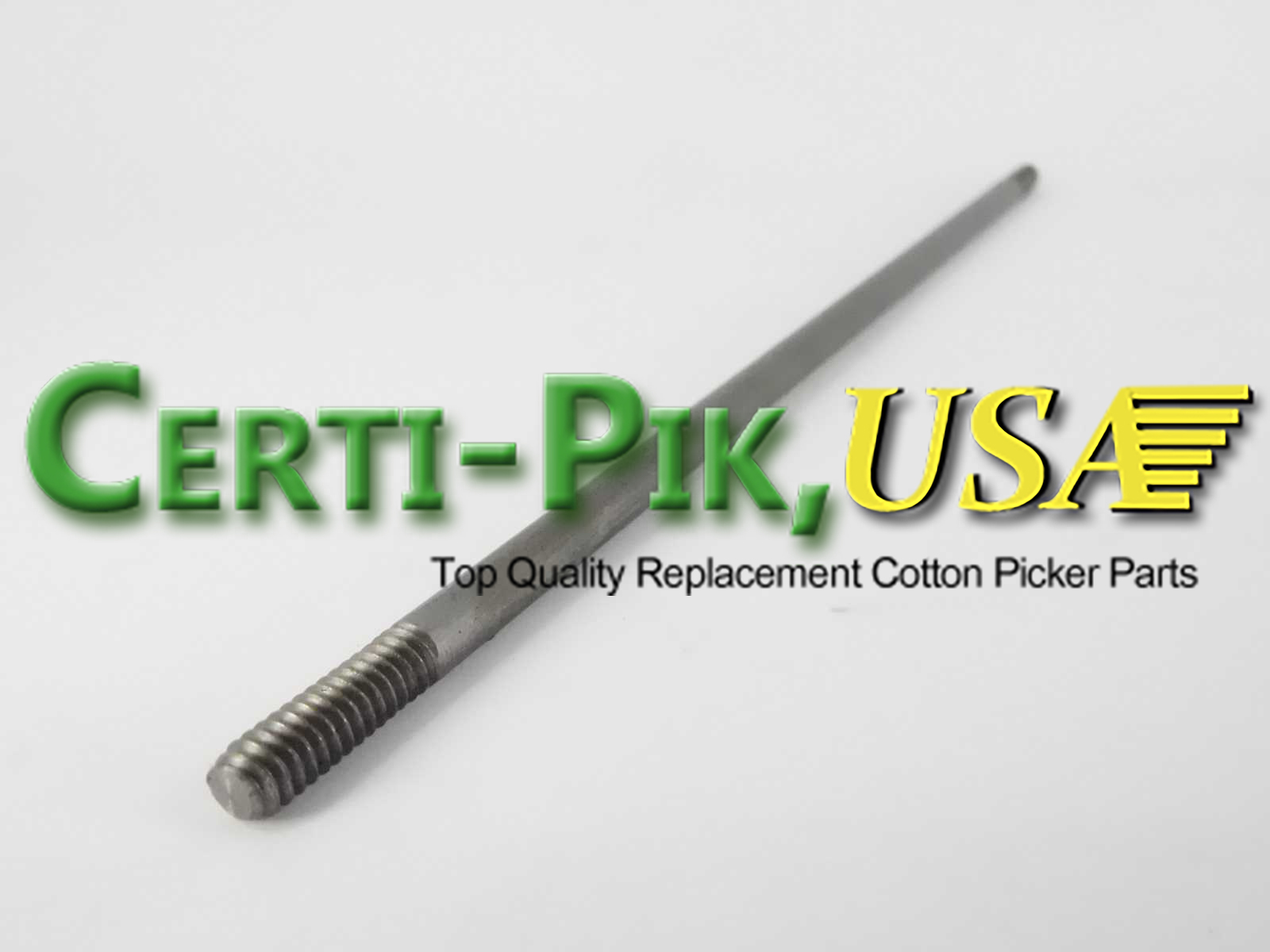 Description: STUD

OEM Part: 215709C1

Section: Air System

Case / IH Front Fan Assembly, 2555(S.N.500)-635 Mod Exp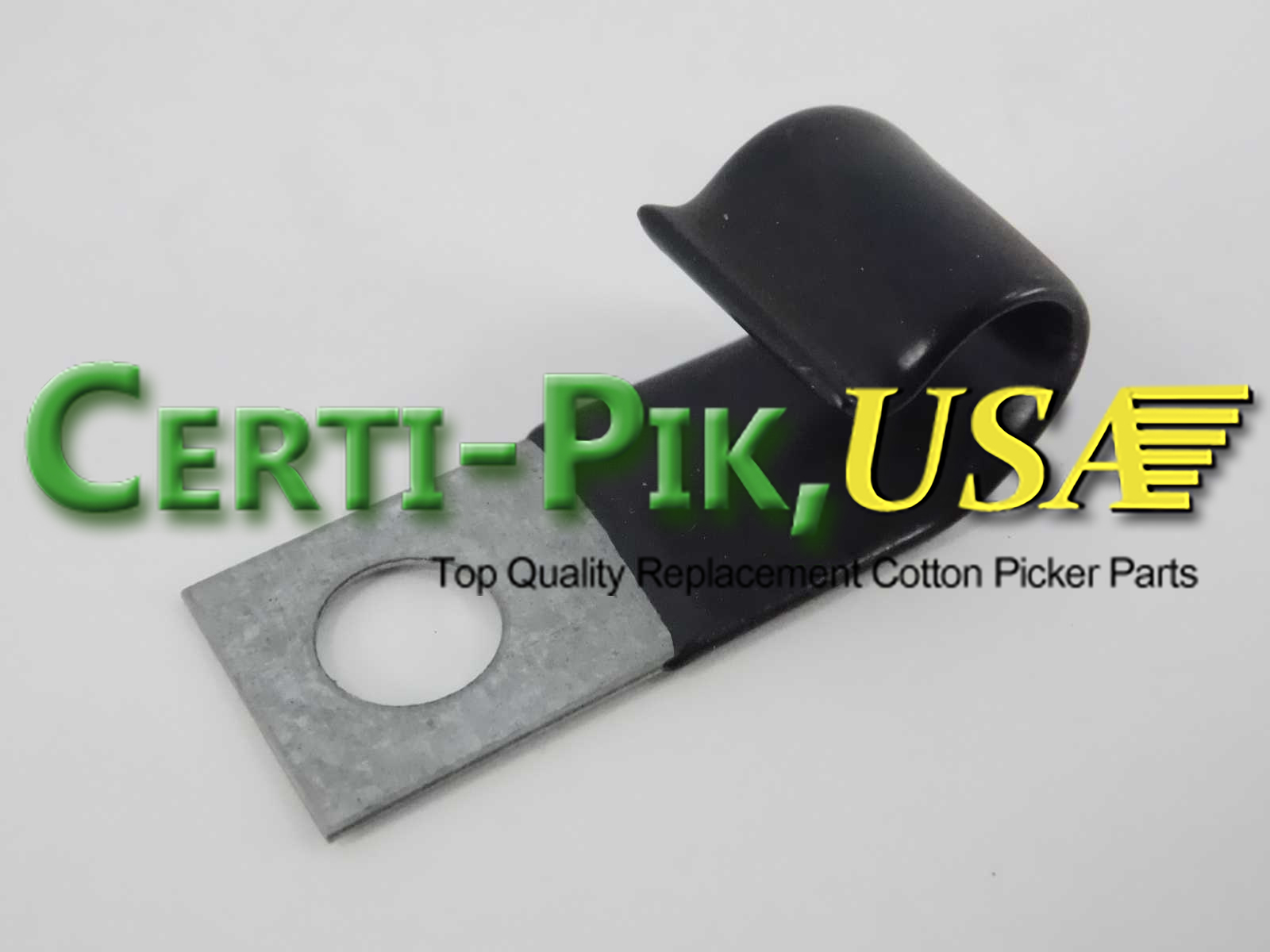 Description: CLASP – CABLE CLIP

OEM Part: 362120R1

Section: Air System

Case / IH Front Fan Assembly, 2555(S.N.500)-635 Mod Exp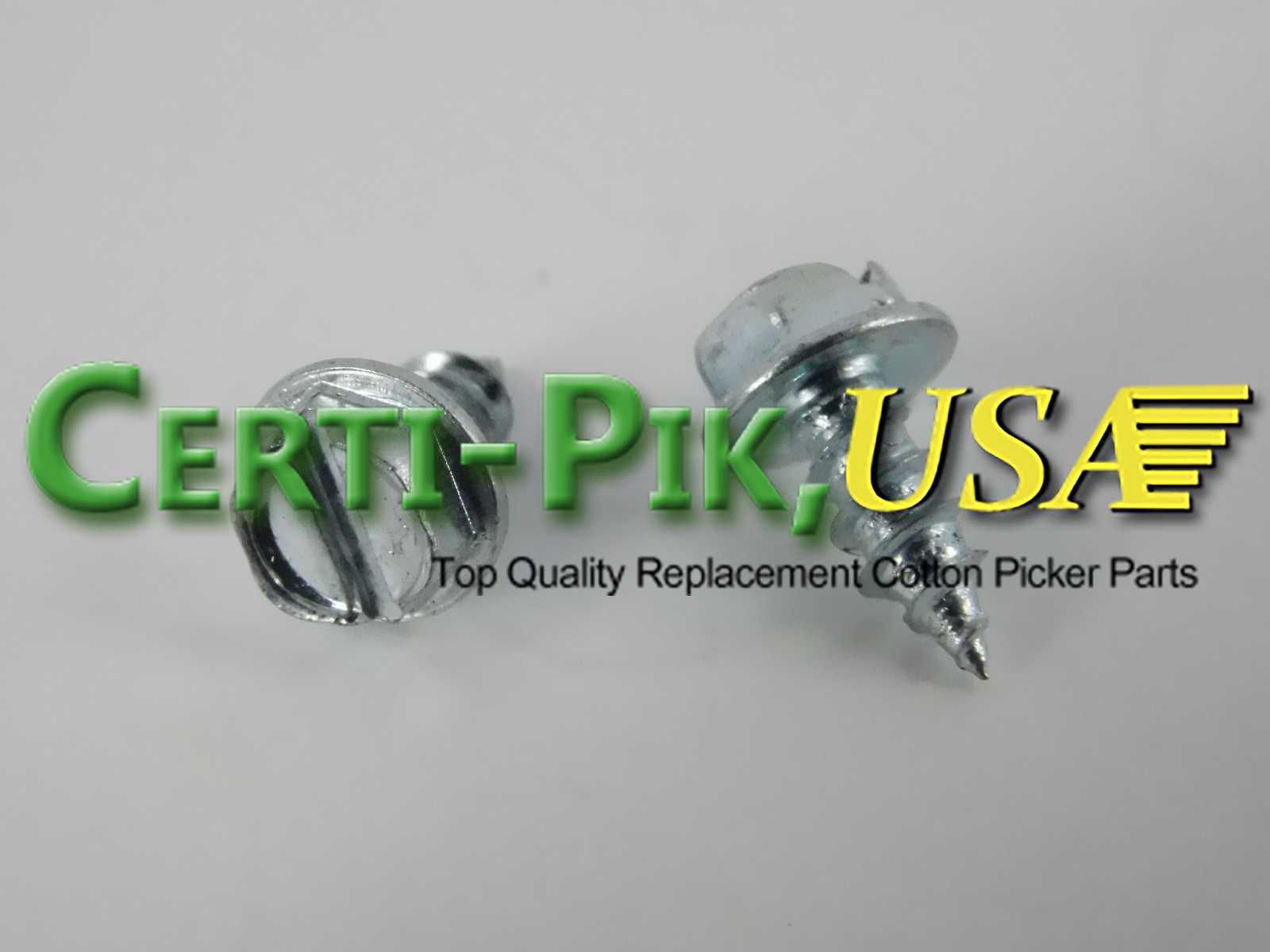 Description: SCREW – 8-18 X 3/8″ SELF-TAP

OEM Part: 260-1346

Section: Air System

Case / IH Front Fan Assembly, 2555(S.N.500)-635 Mod Exp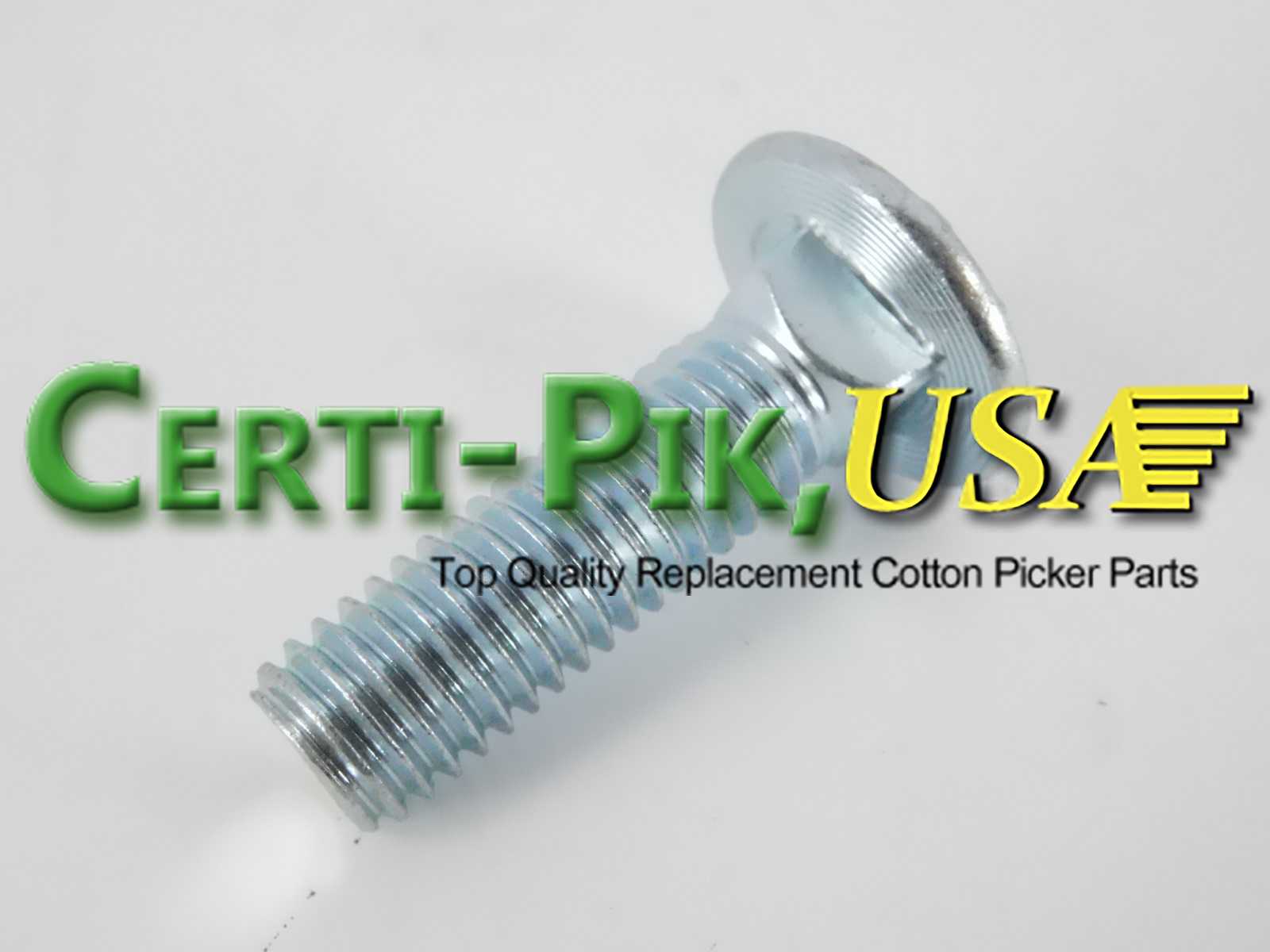 Description: BOLT – 1/2-13 X 1-3/4″ CARRIAGE

OEM Part: 433-832

Section: Air System

Case / IH Front Fan Assembly, 2555(S.N.500)-635 Mod Exp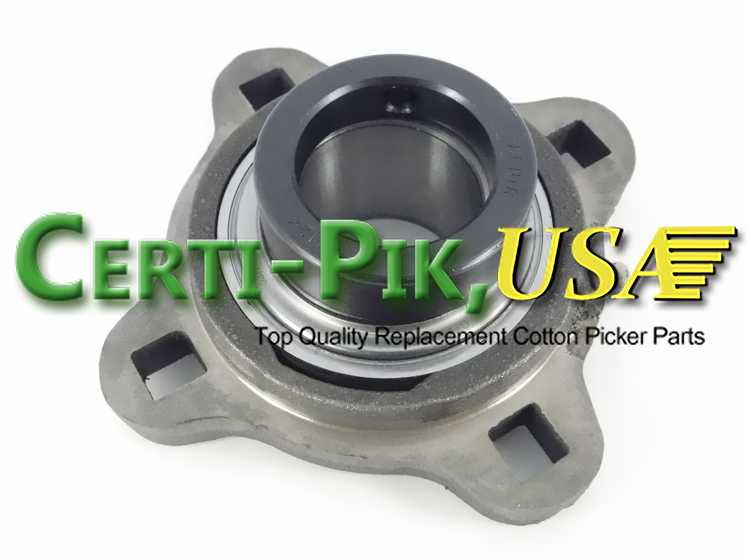 Description: 1-3/4″ BEARING ASSEMBLY

OEM Part: 242834A2

Section: Air System

Case / IH Front Fan Assembly, 2555(S.N.500)-635 Mod Exp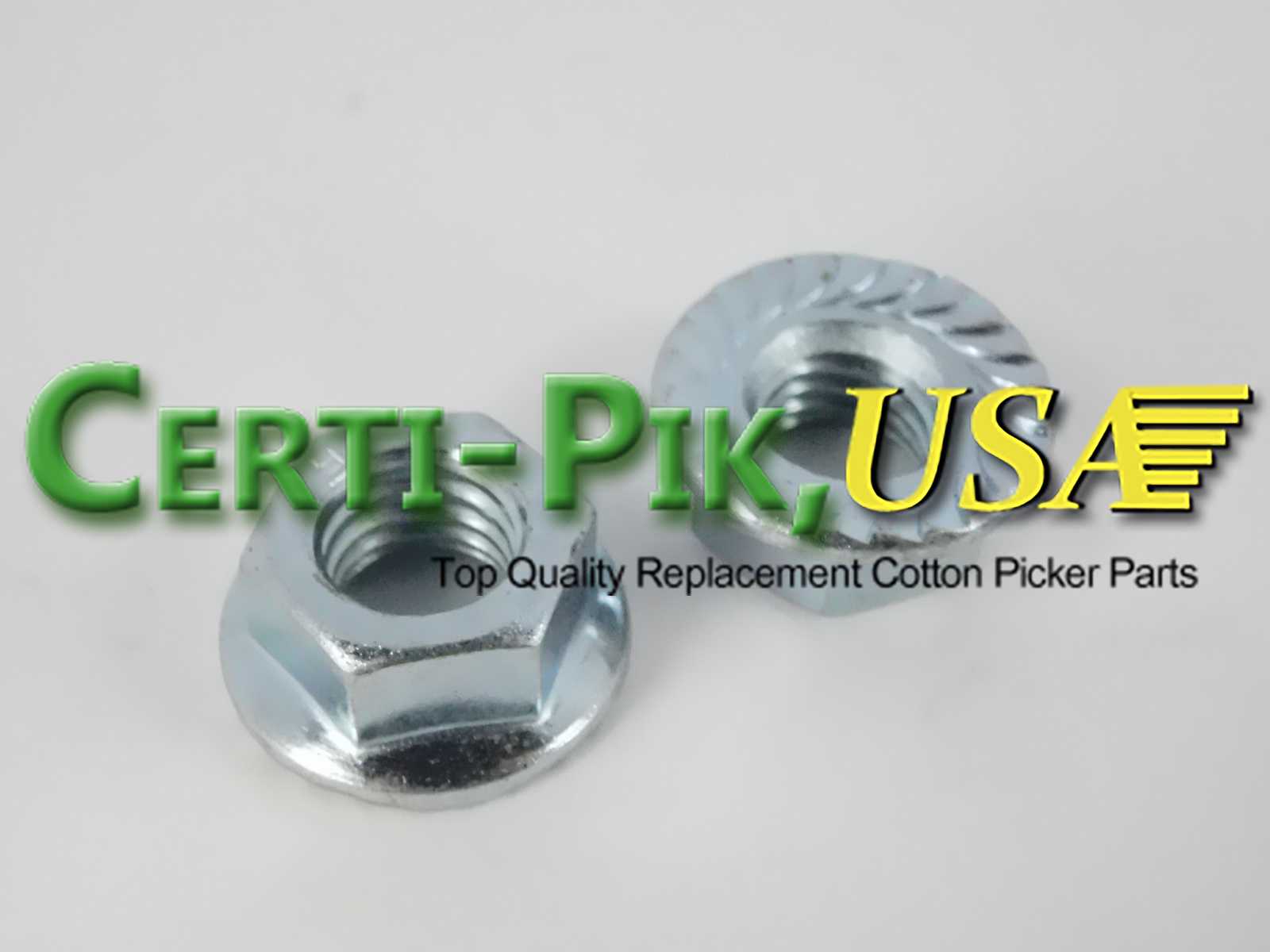 Description: NUT – 1/2 – SERR HEX FLANGE

OEM Part: E62934

Section: Air System

Case / IH Front Fan Assembly, 2555(S.N.500)-635 Mod Exp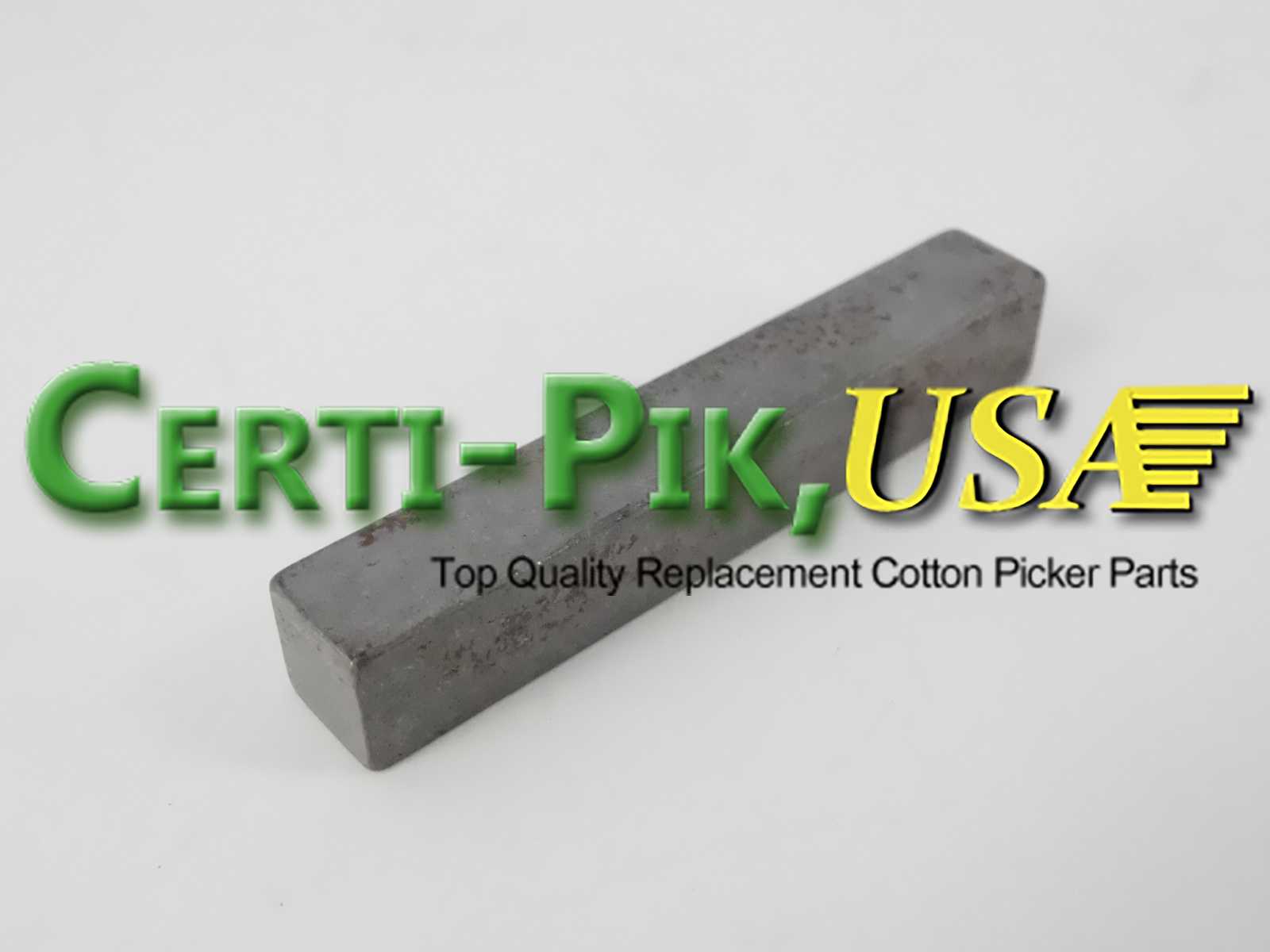 Description: 3/8 SQUARE KEY – 2-3/8 " LONG

OEM Part: 657206R1

Section: Air System

Case / IH Front Fan Assembly, 2555(S.N.500)-635 Mod Exp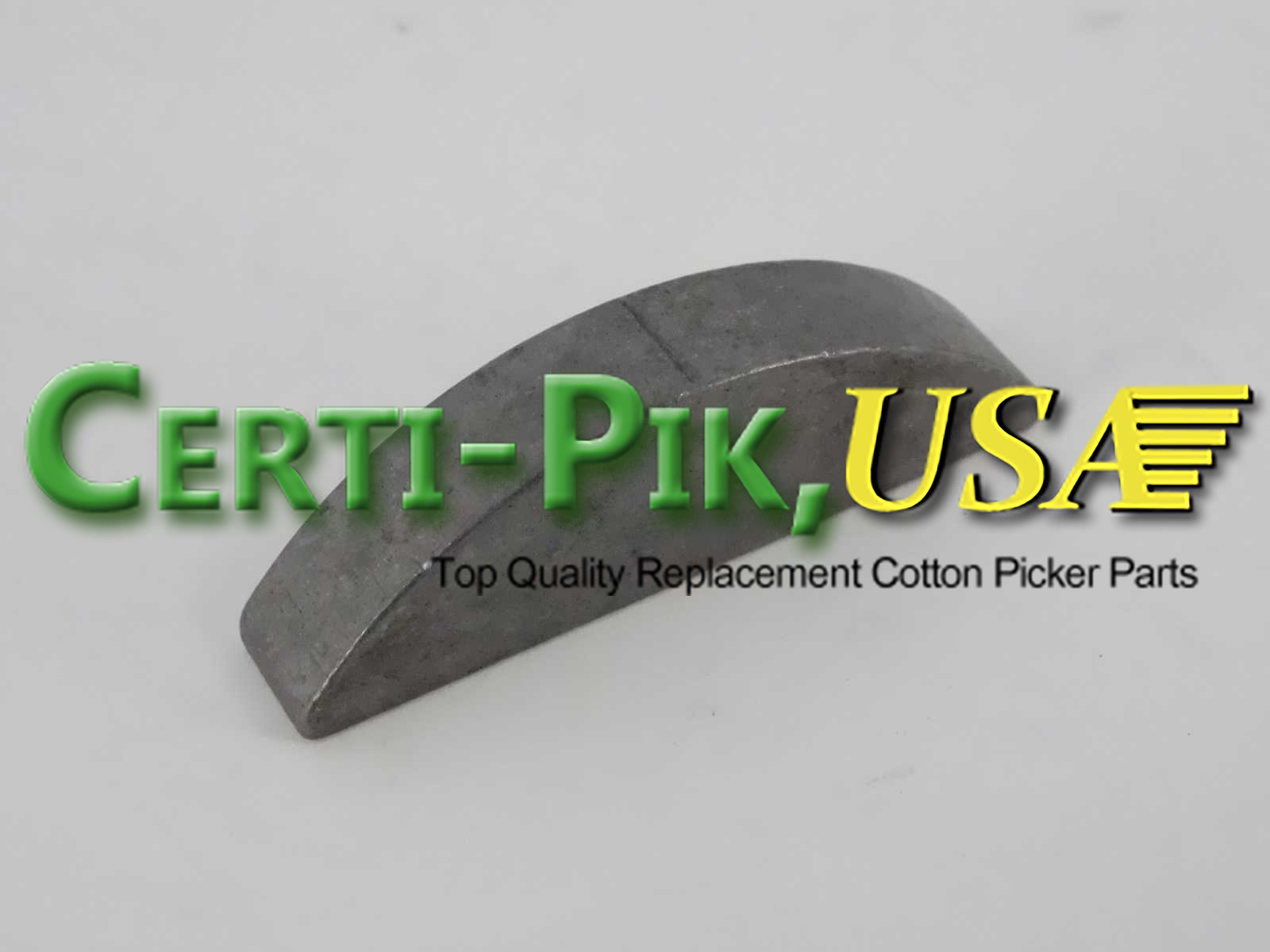 Description: KEY – 5/16 X 2-1/8WOODRUFF

OEM Part: 126-147

Section: Air System

Case / IH Front Fan Assembly, 2555(S.N.500)-635 Mod Exp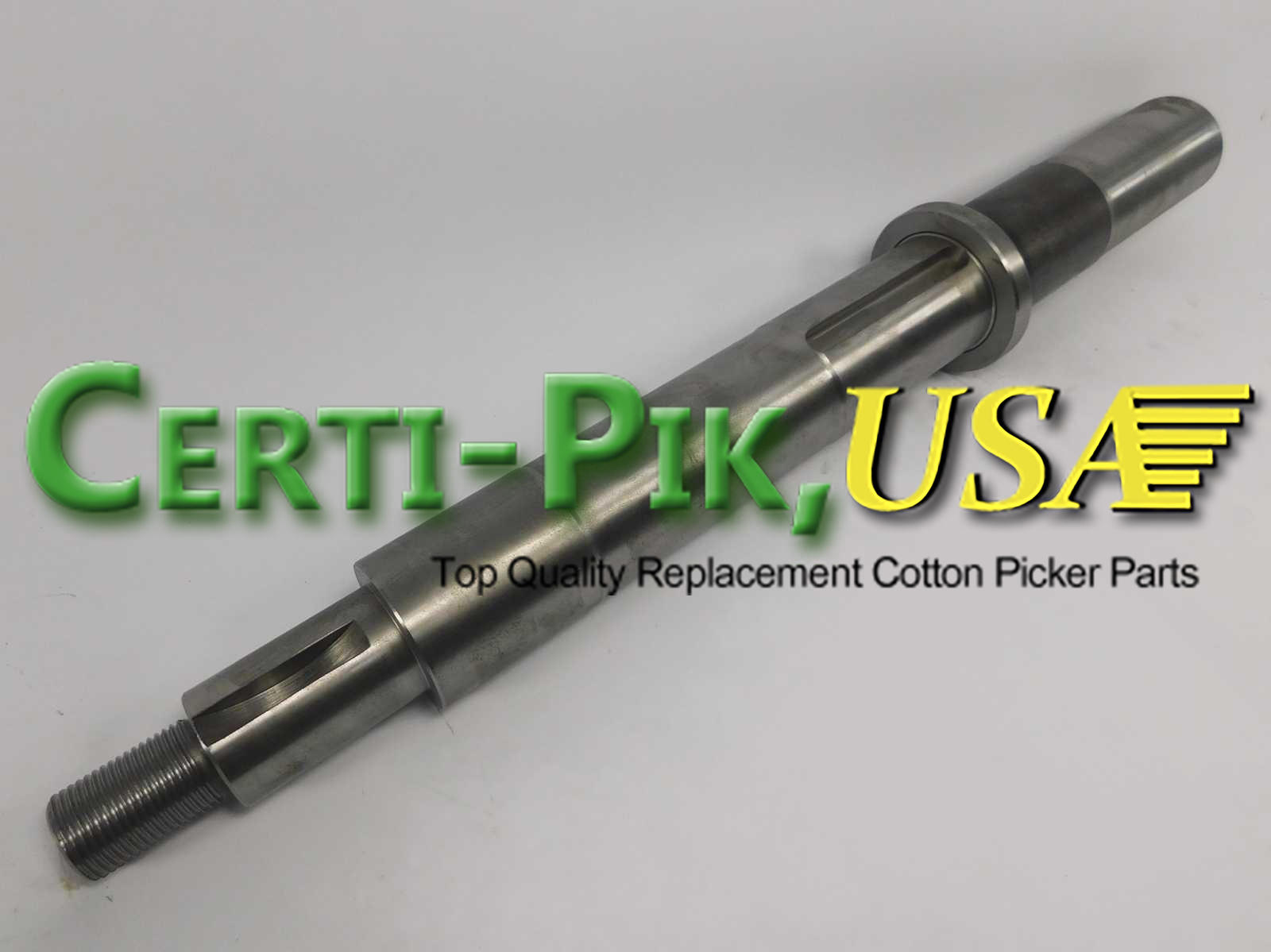 Description: FRONT FAN SHAFT – CNH 1.75″ DIA

OEM Part: 449301A2

Section: Air System

Case / IH Front Fan Assembly, 2555(S.N.500)-635 Mod Exp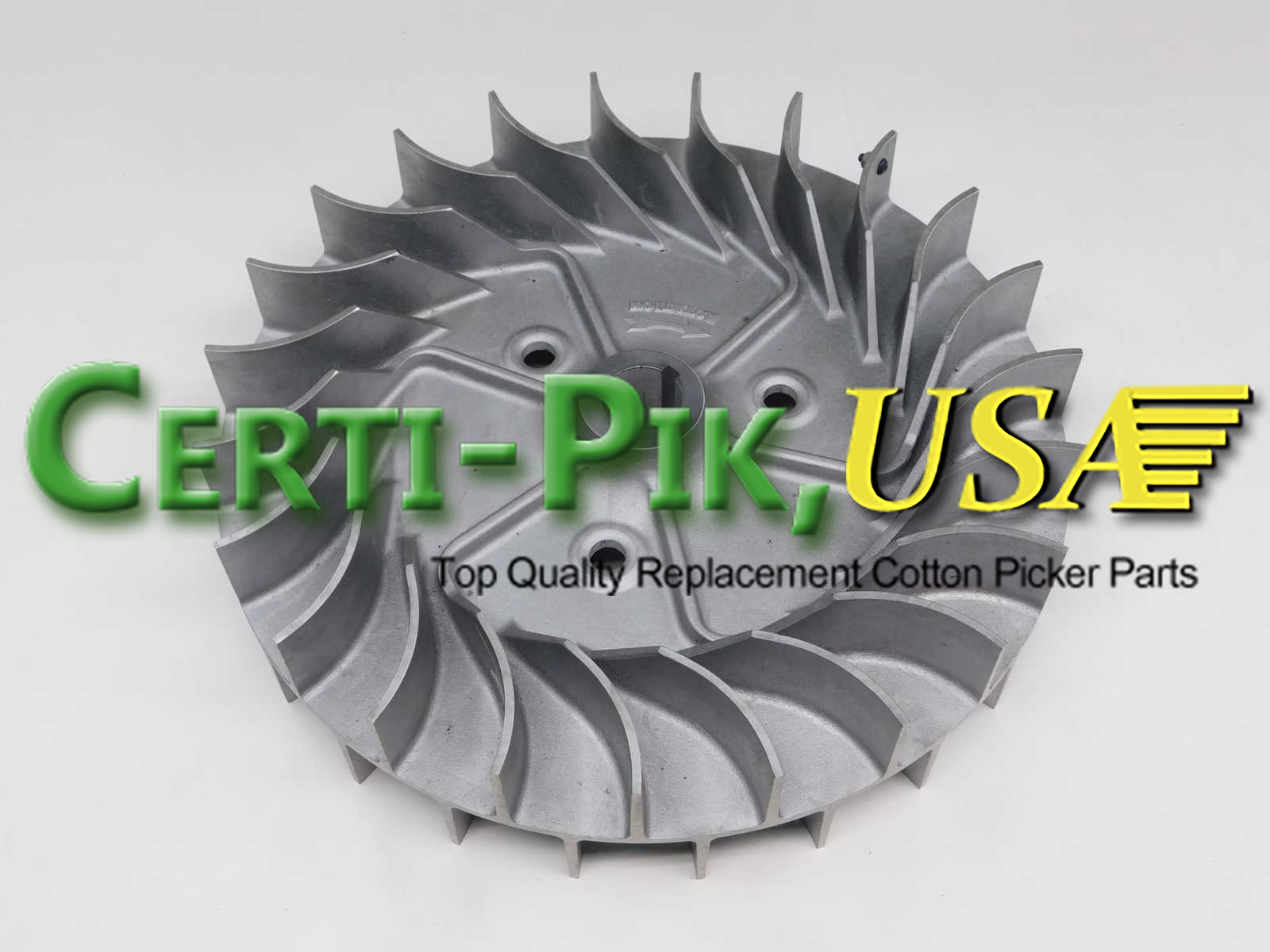 Description: FAN BLADE – 1.75″ ID – NEW STYLE

OEM Part: 243041A1

Section: Air System

Case / IH Front Fan Assembly, 2555(S.N.500)-635 Mod Exp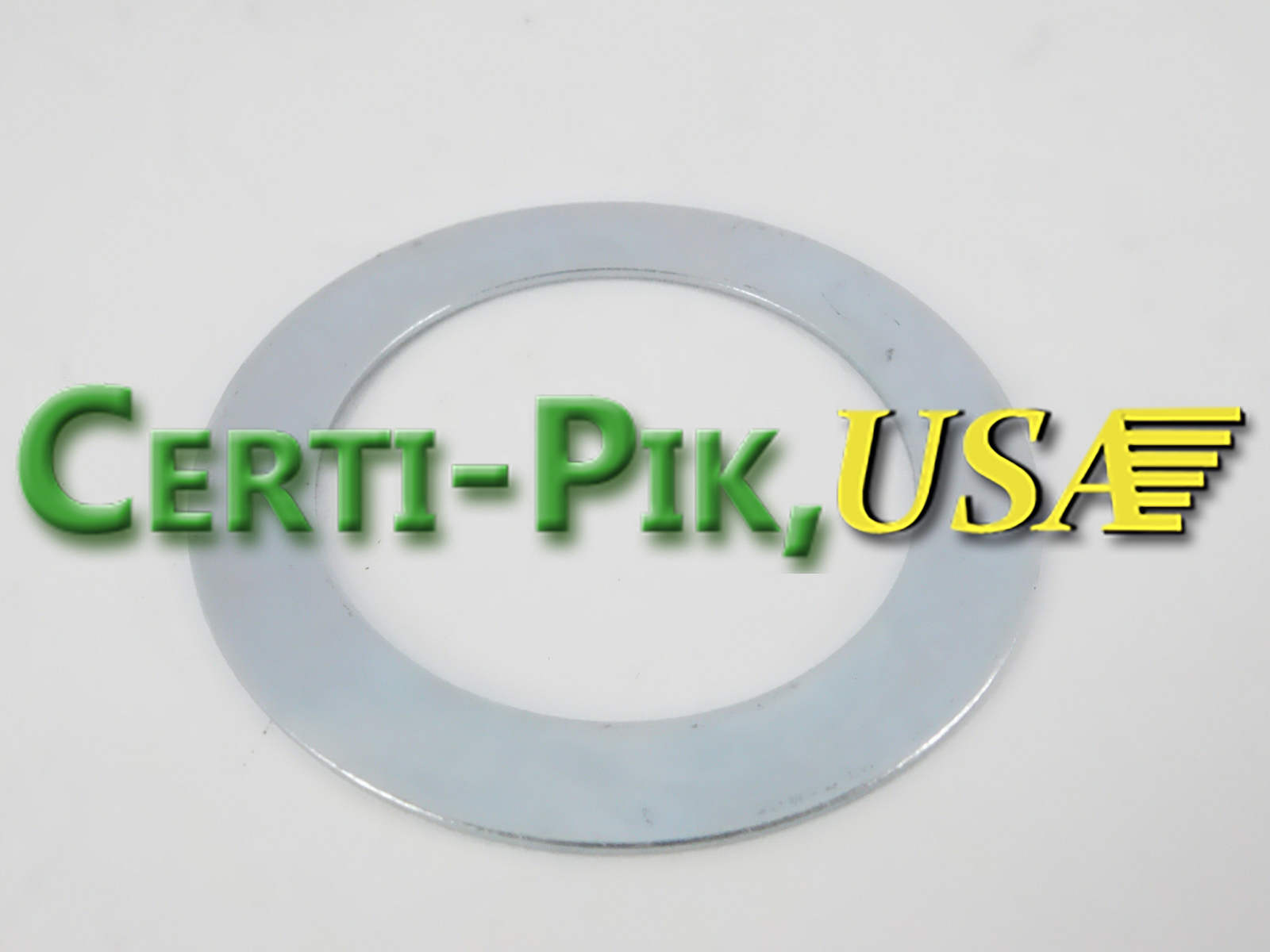 Description: WASHER – 2.50 X 1.78 X .06

OEM Part: 495-81092

Section: Air System

Case / IH Front Fan Assembly, 2555(S.N.500)-635 Mod Exp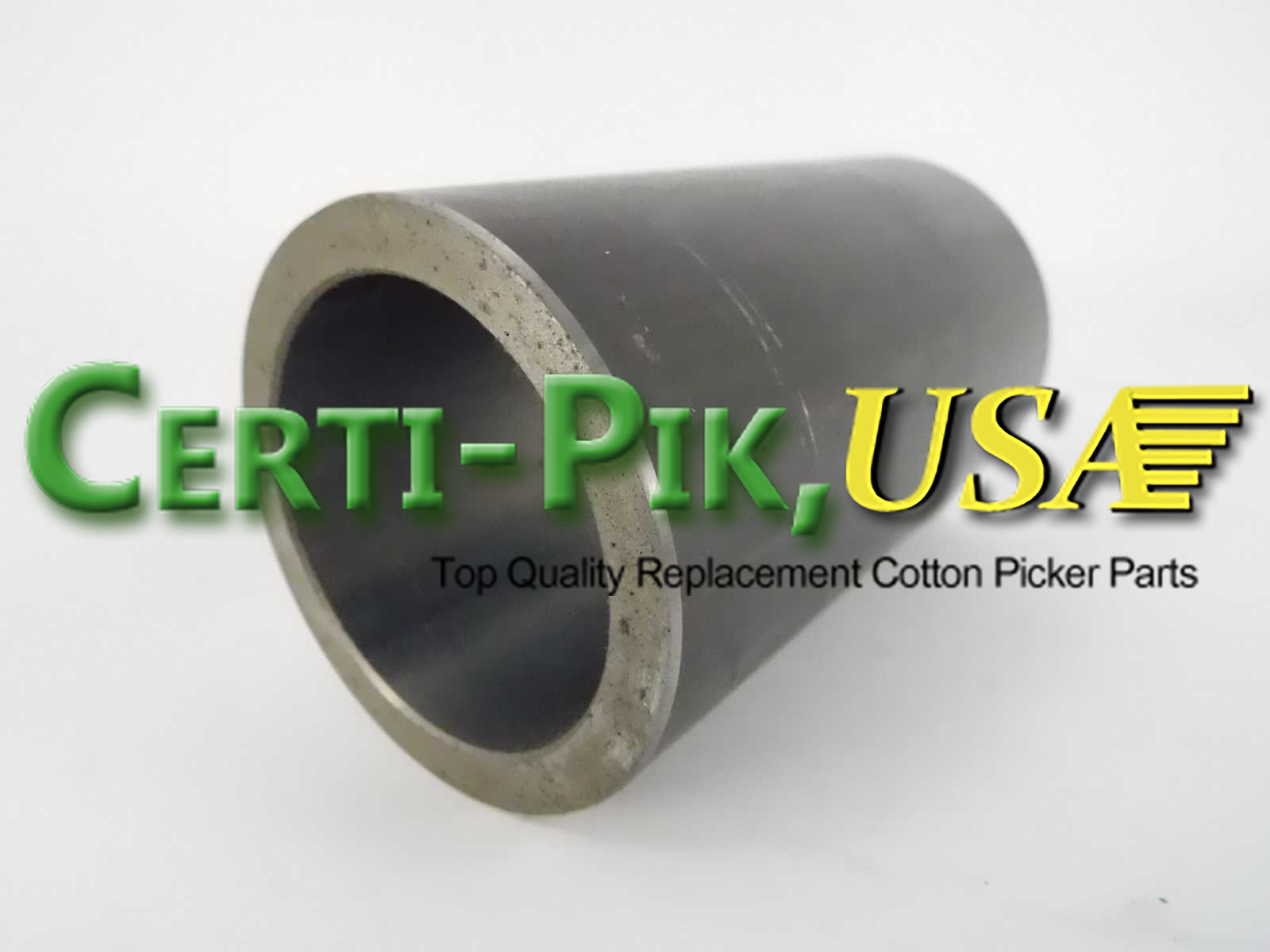 Description: SPACER – 1.75 ID CNH FAN SHAFT

OEM Part: 243037A1

Section: Air System

Case / IH Front Fan Assembly, 2555(S.N.500)-635 Mod Exp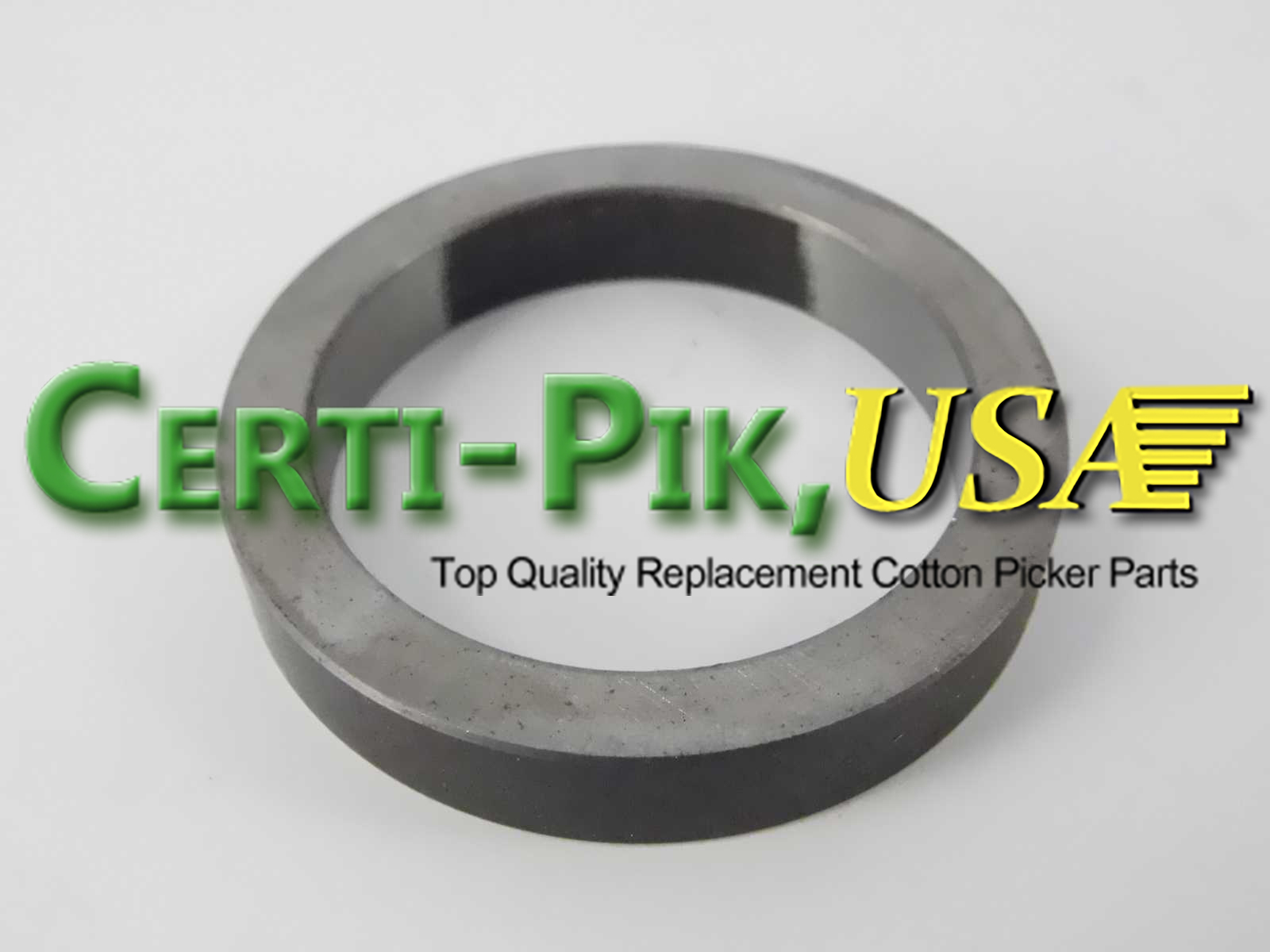 Description: SPACER – .38 THICK, 1.75 FAN SHAFT

OEM Part: 449746A1

Section: Air System

Case / IH Front Fan Assembly, 2555(S.N.500)-635 Mod Exp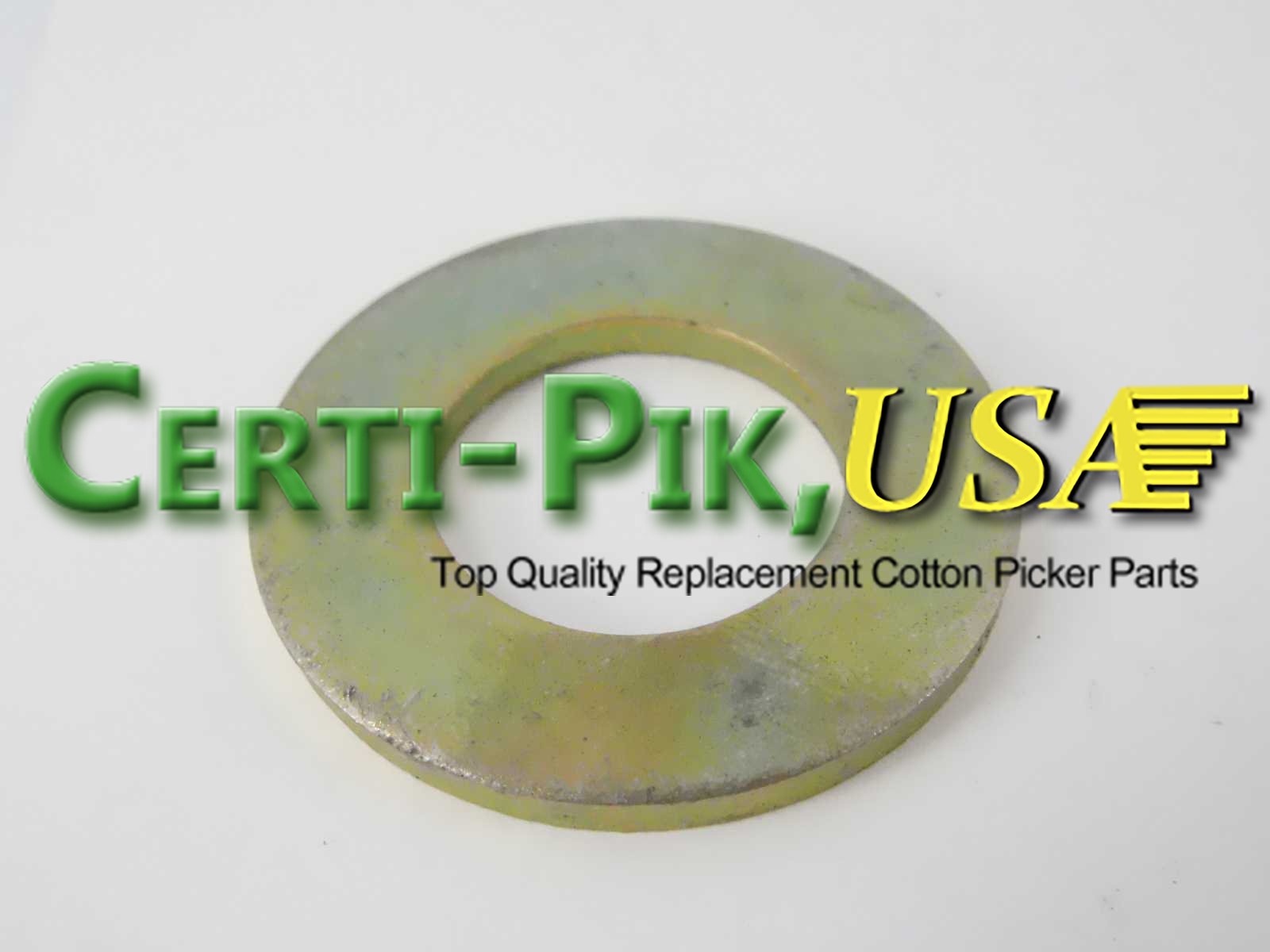 Description: WASHER – 1.75 X .937 X .13 HDN

OEM Part: 496-11094

Section: Air System

Case / IH Front Fan Assembly, 2555(S.N.500)-635 Mod Exp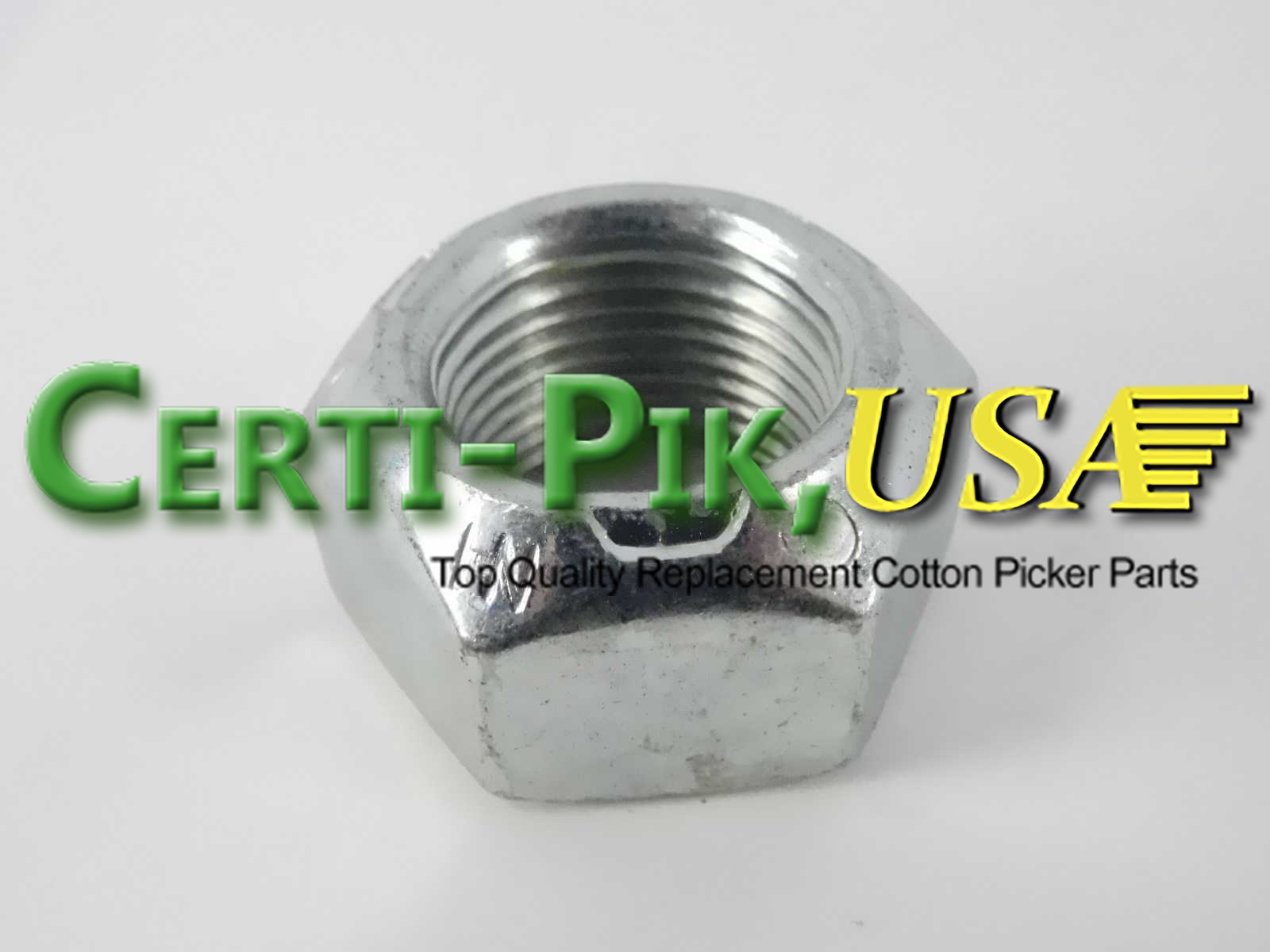 Description: 7/8-14 GC – TOP LOCK NUT (USED IN BOLT KIT & FAN ASSY)

OEM Part: 281010

Section: Air System

Case / IH Front Fan Assembly, 2555(S.N.500)-635 Mod Exp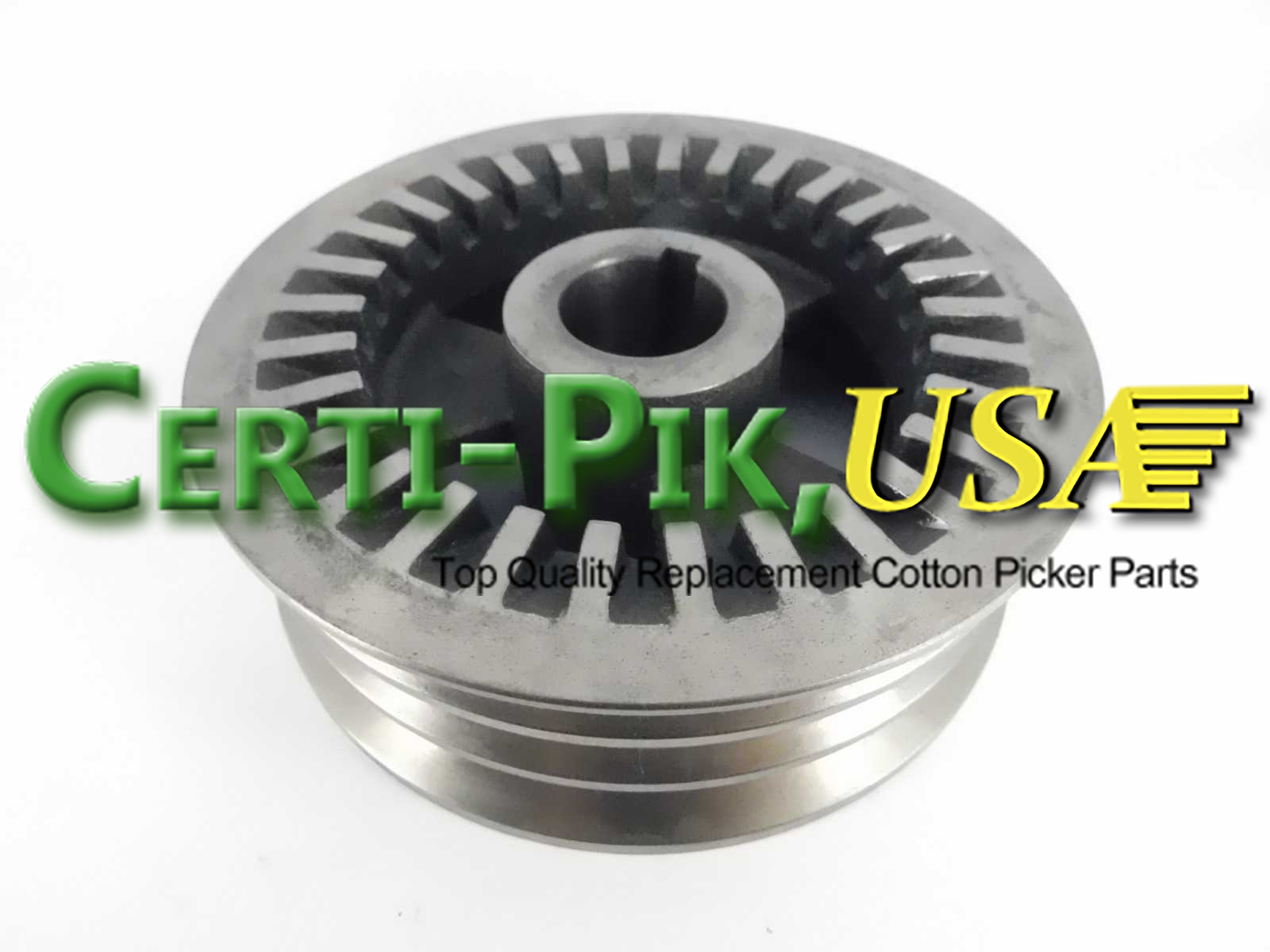 Description: PULLEY – FAN (1844-635)

OEM Part: 1338322C1

Section: Air System

Case / IH Front Fan Assembly, 2555(S.N.500)-635 Mod Exp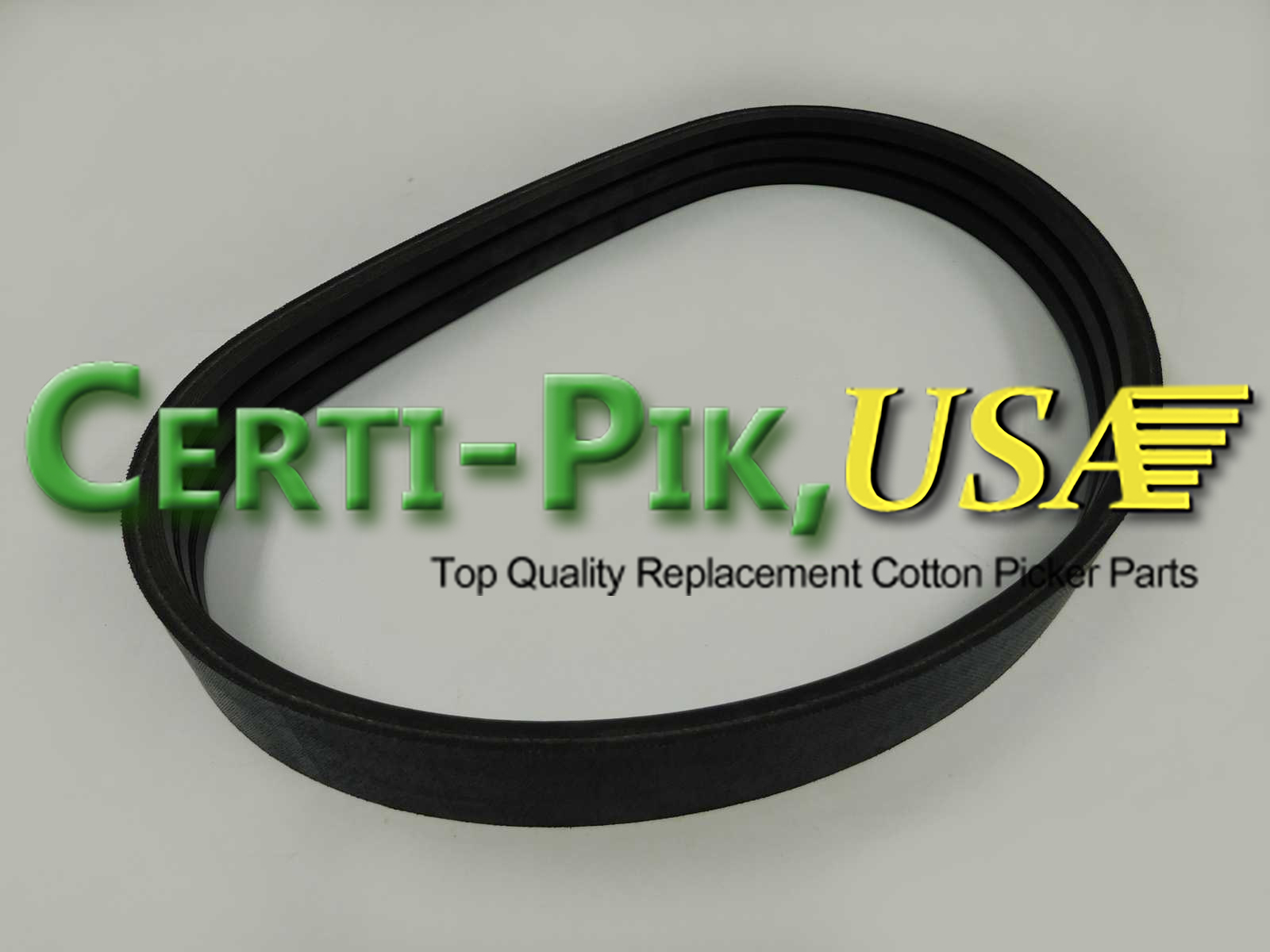 Description: BELT – FAN ROTOR, FRONT – 1844 (S/N JJC002462 & above), 2044, 2055, 2155, 2555, CPX420, CPX420 Tier III, CPX610, CPX620, 625, 635-REAR – (3 Band)

OEM Part: 1338328C1

Section: Air System

Case / IH Front Fan Assembly, 2555(S.N.500)-635 Mod Exp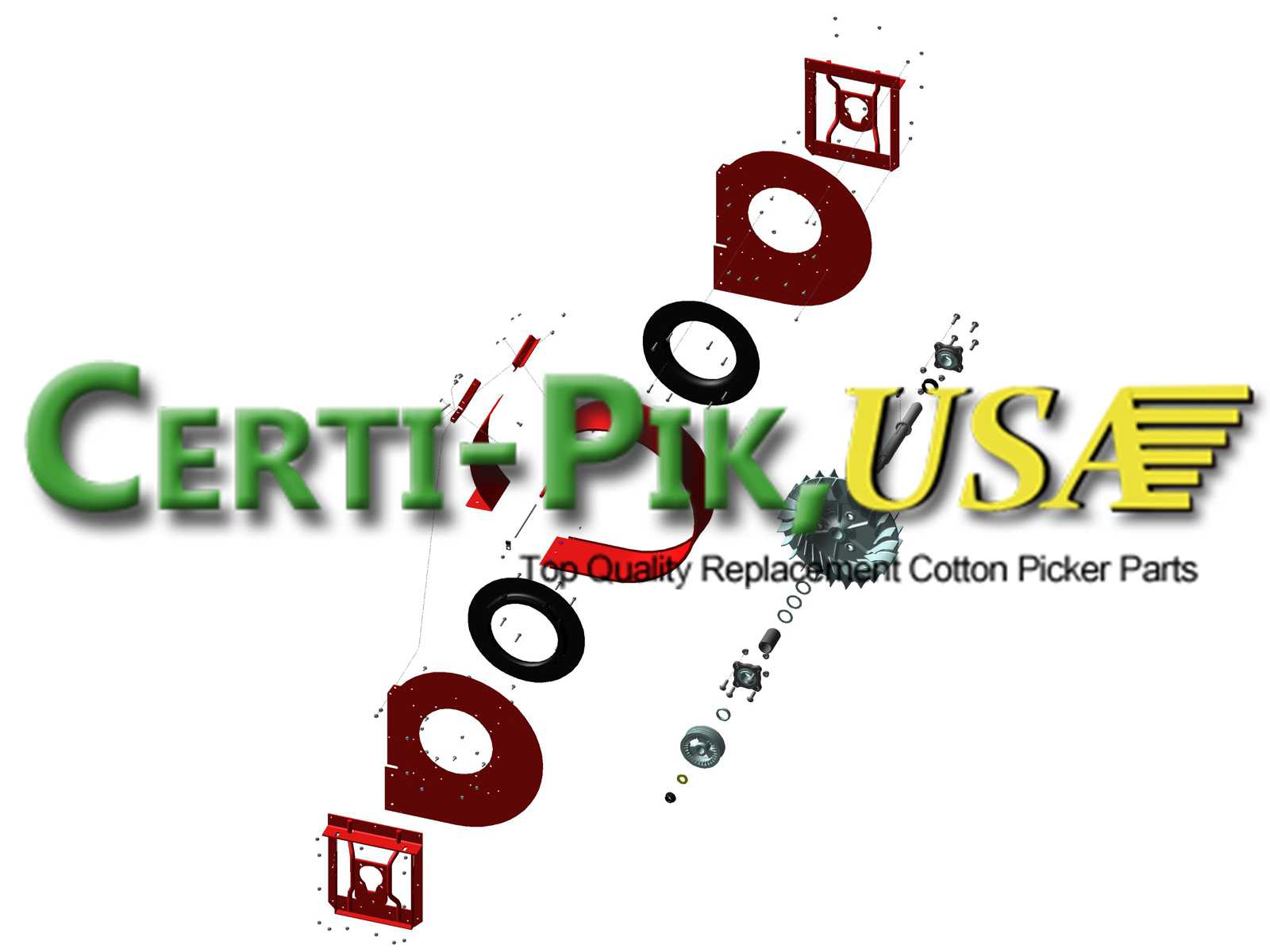 Description: FRONT FAN KIT – ALL PARTS UNASSEMBLED, & # 09030 BOLT KIT (INCLUDES ITEMS #1-#34), MODELS 2555-635

OEM Part: 449982A1

Section: Air System

Case / IH Front Fan Assembly, 2555(S.N.500)-635 Mod Exp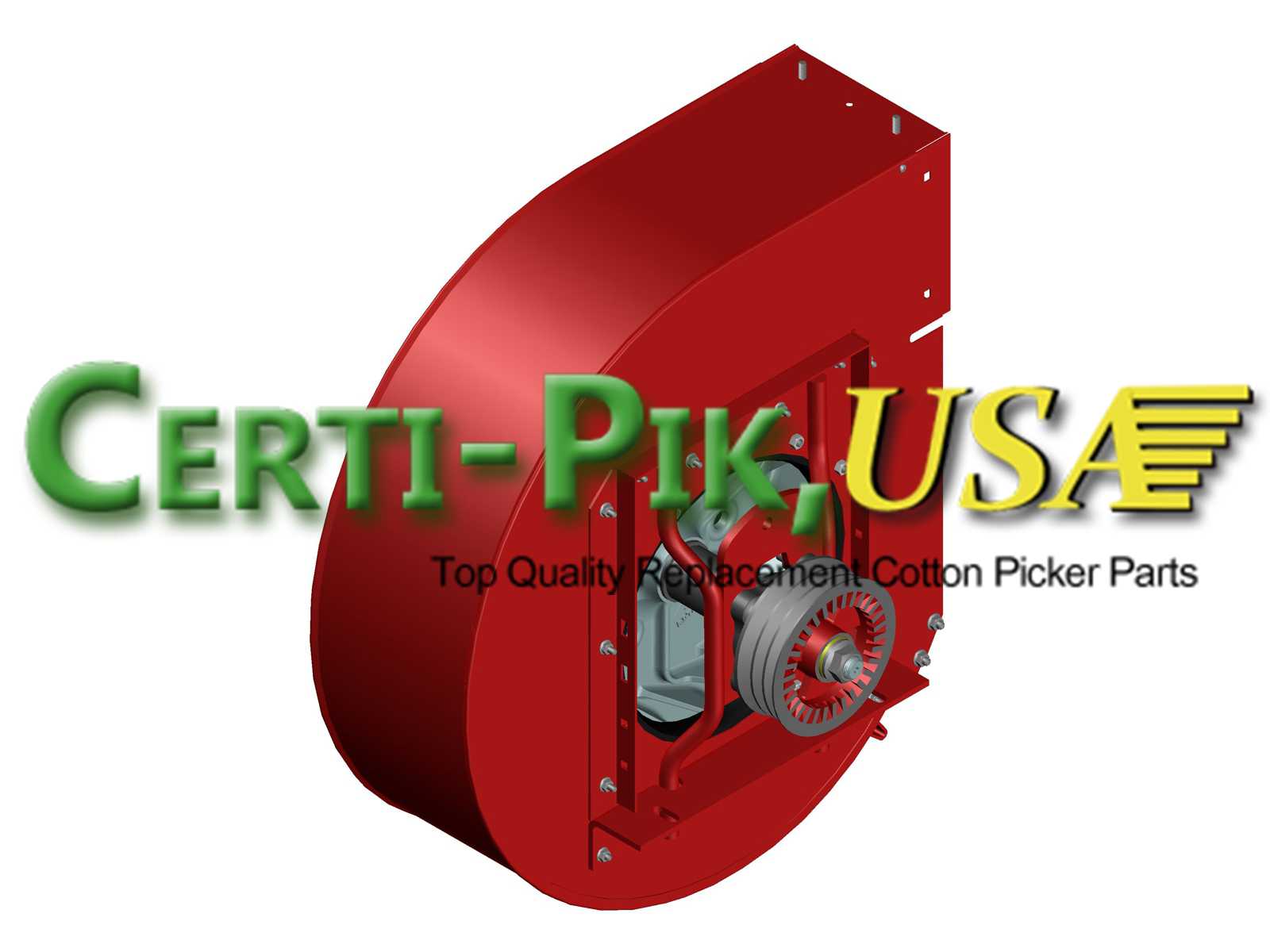 Description: FRONT FAN KIT – ALL PARTS ASSEMBLED, (INCLUDES ITEMS #1-#34), MODELS 2555-635

OEM Part: 449982A1

Section: Air System

Case / IH Front Fan Assembly, 2555(S.N.500)-635 Mod Exp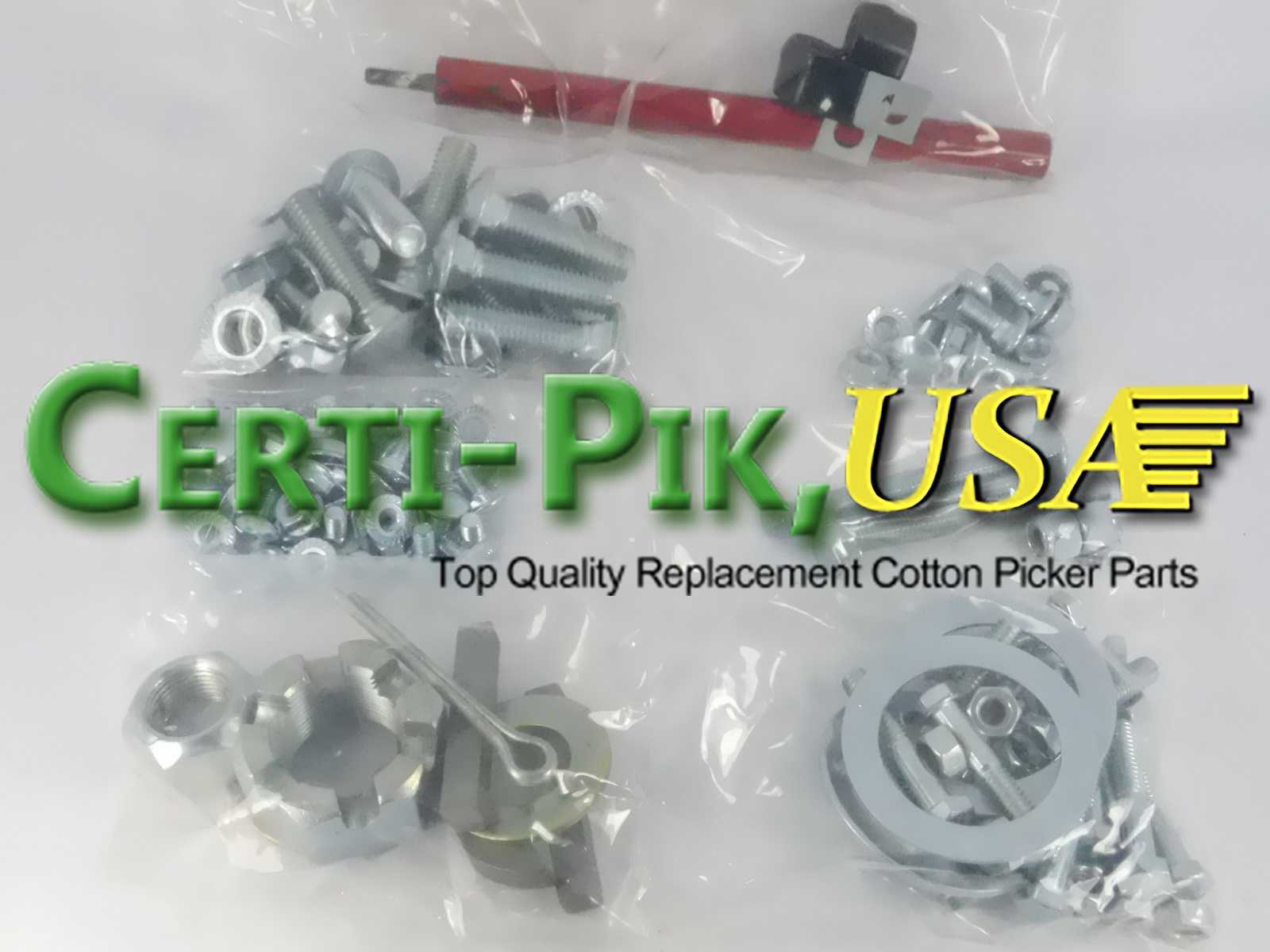 Description: BOLT KIT – COMPLETE FOR CNH REAR FAN KIT, 2555-635 (1.75 SHAFT)

Section: Air System

Case / IH Rear Fan Assembly, 2555(S.N.500)-635 Mod Exp



---
Case / IH Rear Fan Assembly, 2555 (S.N.500) – 635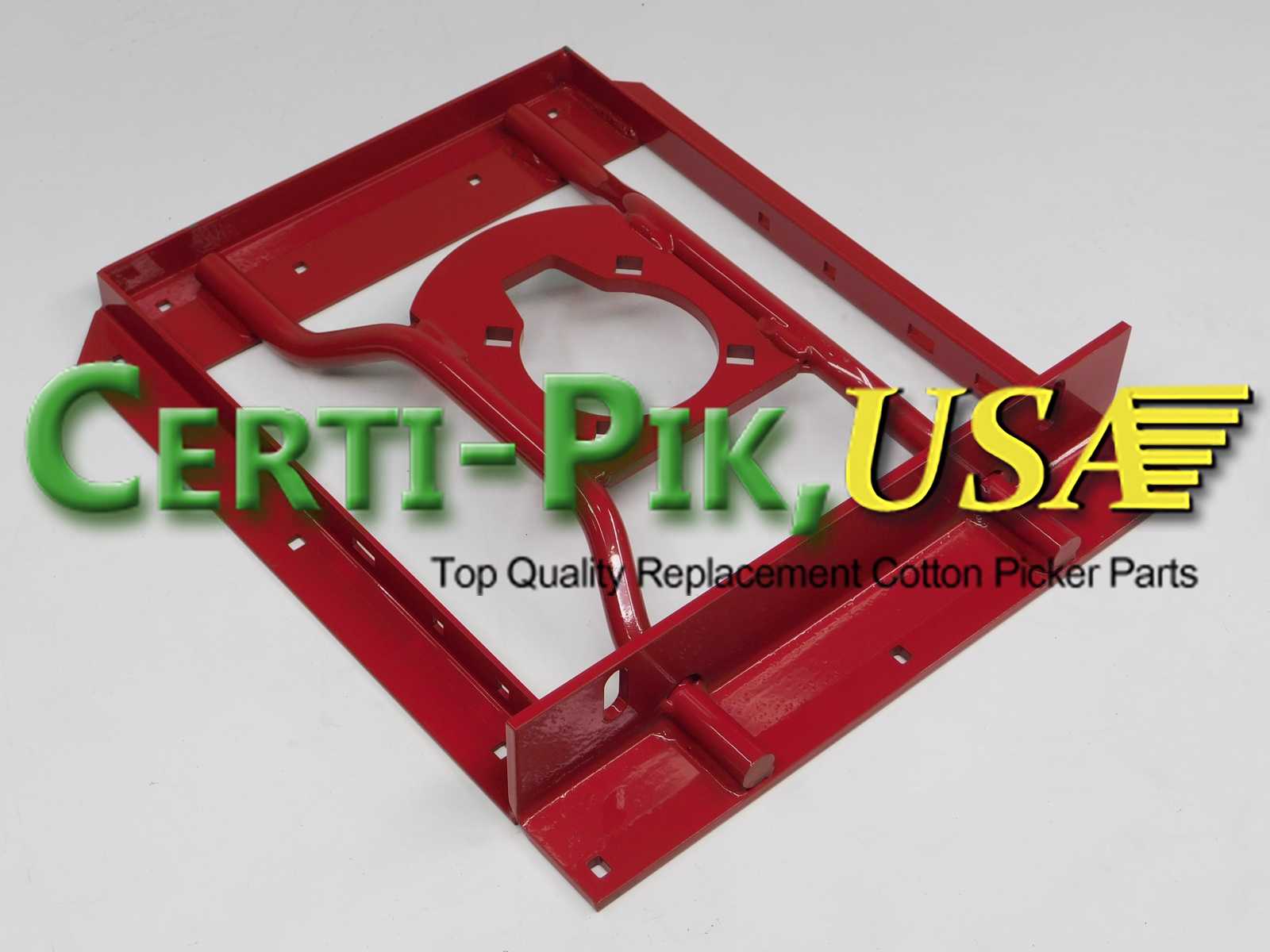 Description: SIDE SUPPORT 4-BOLT REAR – 1.75 DIA SHAFT – 1 ON FRONT FAN – 2 ON REAR FAN

OEM Part: 243038A2

Section: Air System

Case / IH Rear Fan Assembly, 2555(S.N.500)-635 Mod Exp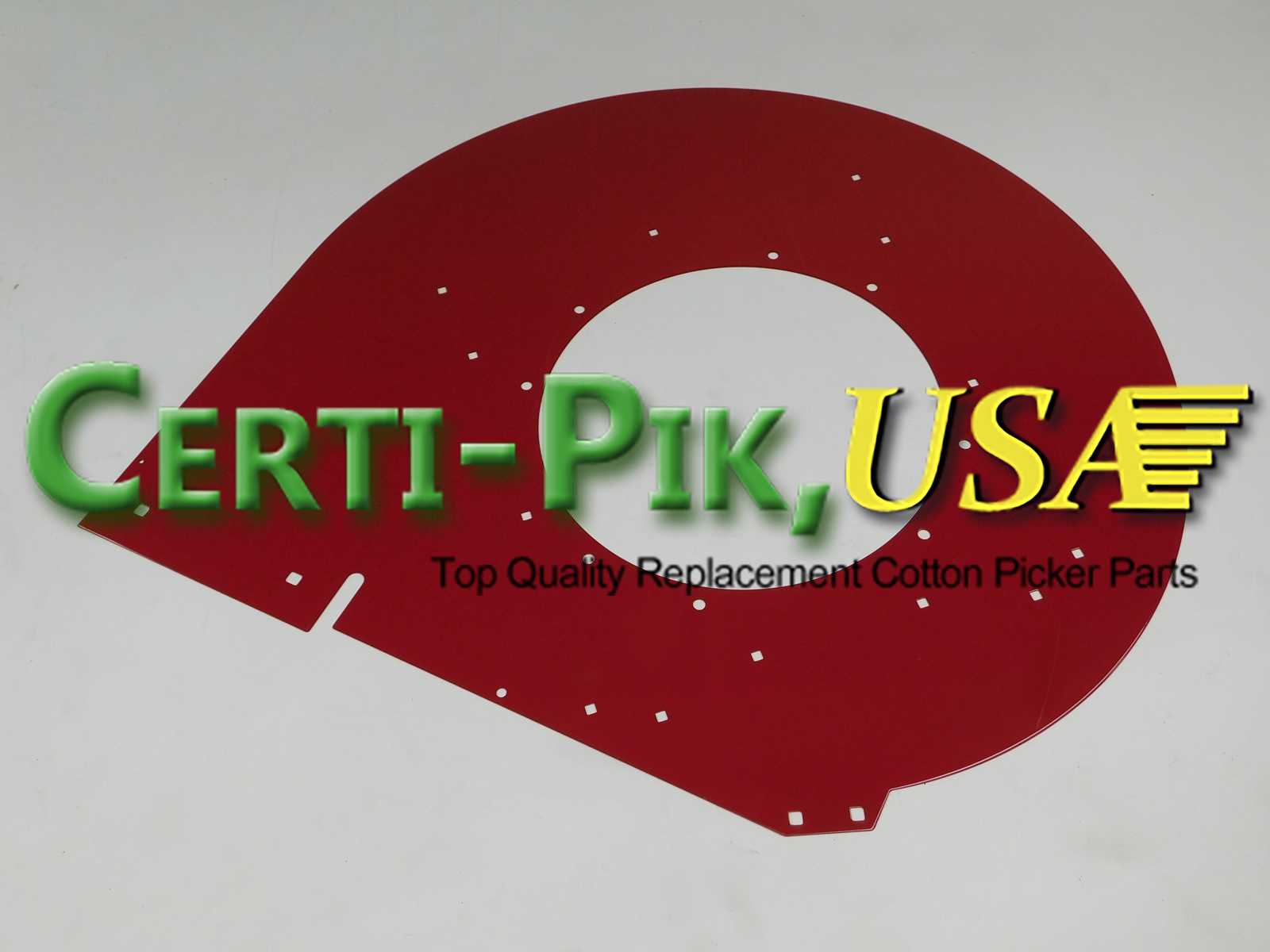 Description: FAN 45DEGREE SIDE PANEL – NEW STYLE – LARGER TRANSITION NOTCH

OEM Part: 1260066C2

Section: Air System

Case /IH Rear Fan Assembly, 1822-2555 (S.N.499)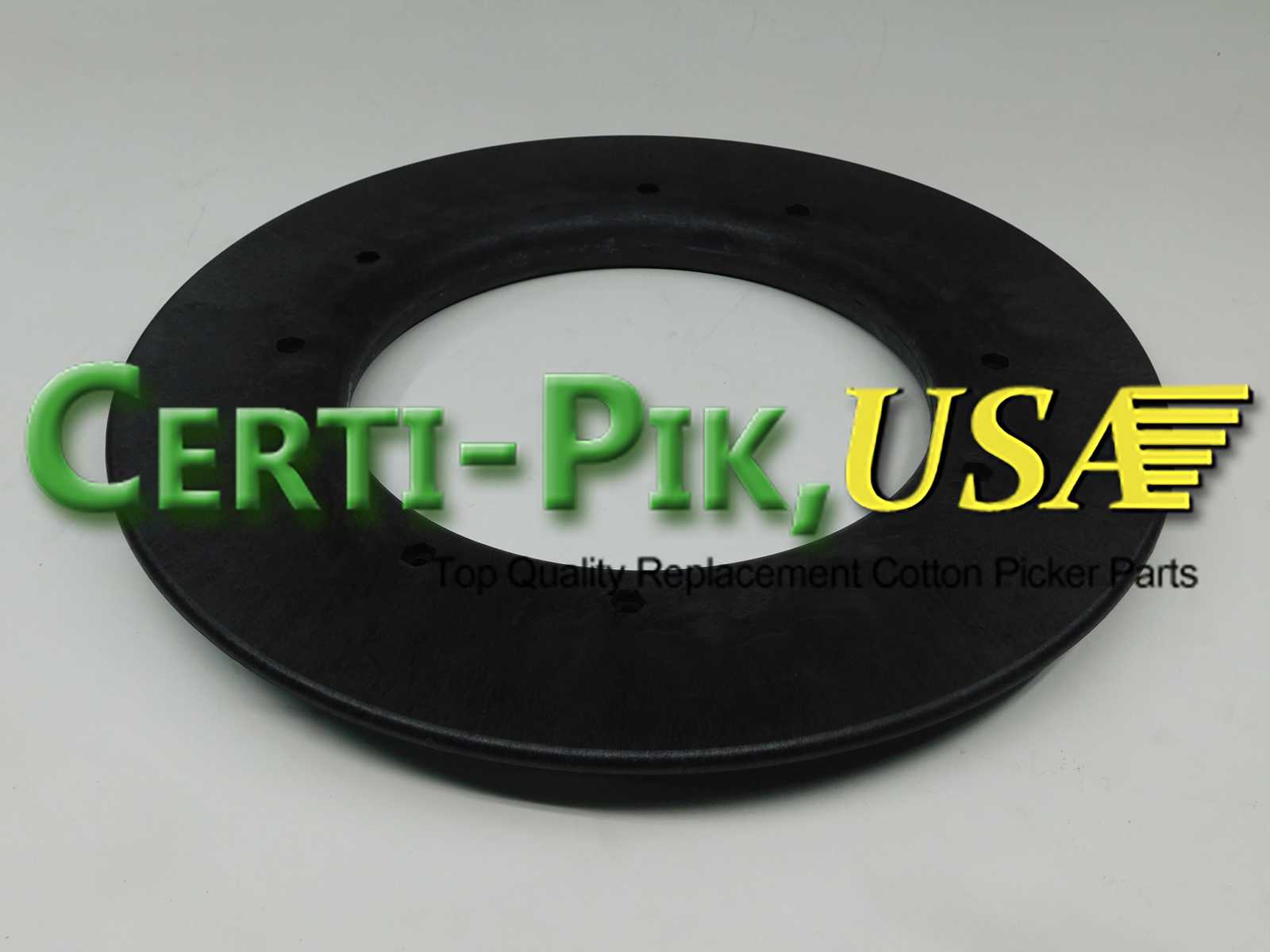 Description: BAFFLE – PLASTIC BAFFLE OR ORIFICE

OEM Part: 207515C1

Section: Air System

Case / IH Rear Fan Assembly, 2555(S.N.500)-635 Mod Exp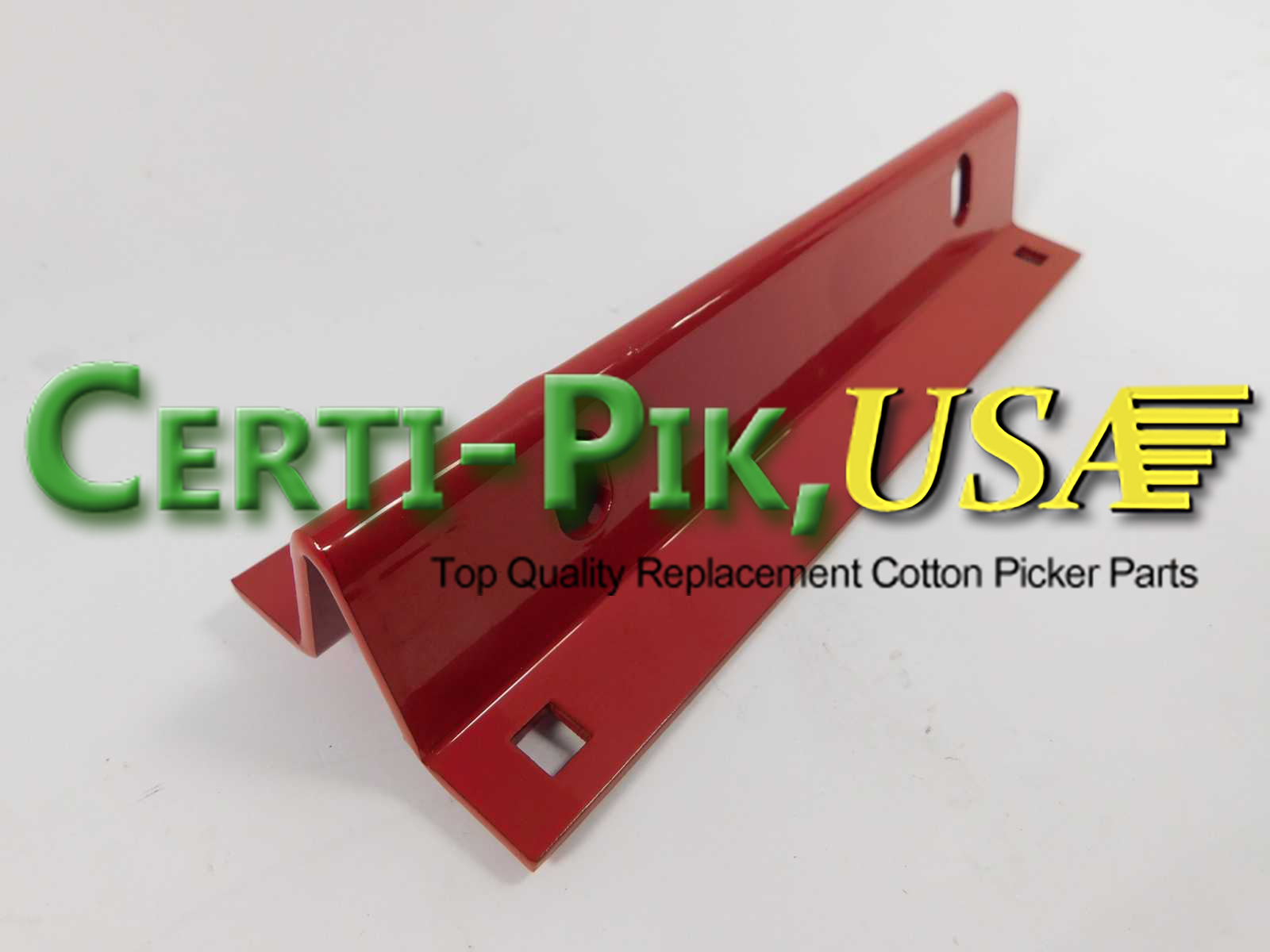 Description: BRACKET – HOUSING COVER TENSION BRACKET

OEM Part: 204414C1

Section: Air System

Case / IH Rear Fan Assembly, 2555(S.N.500)-635 Mod Exp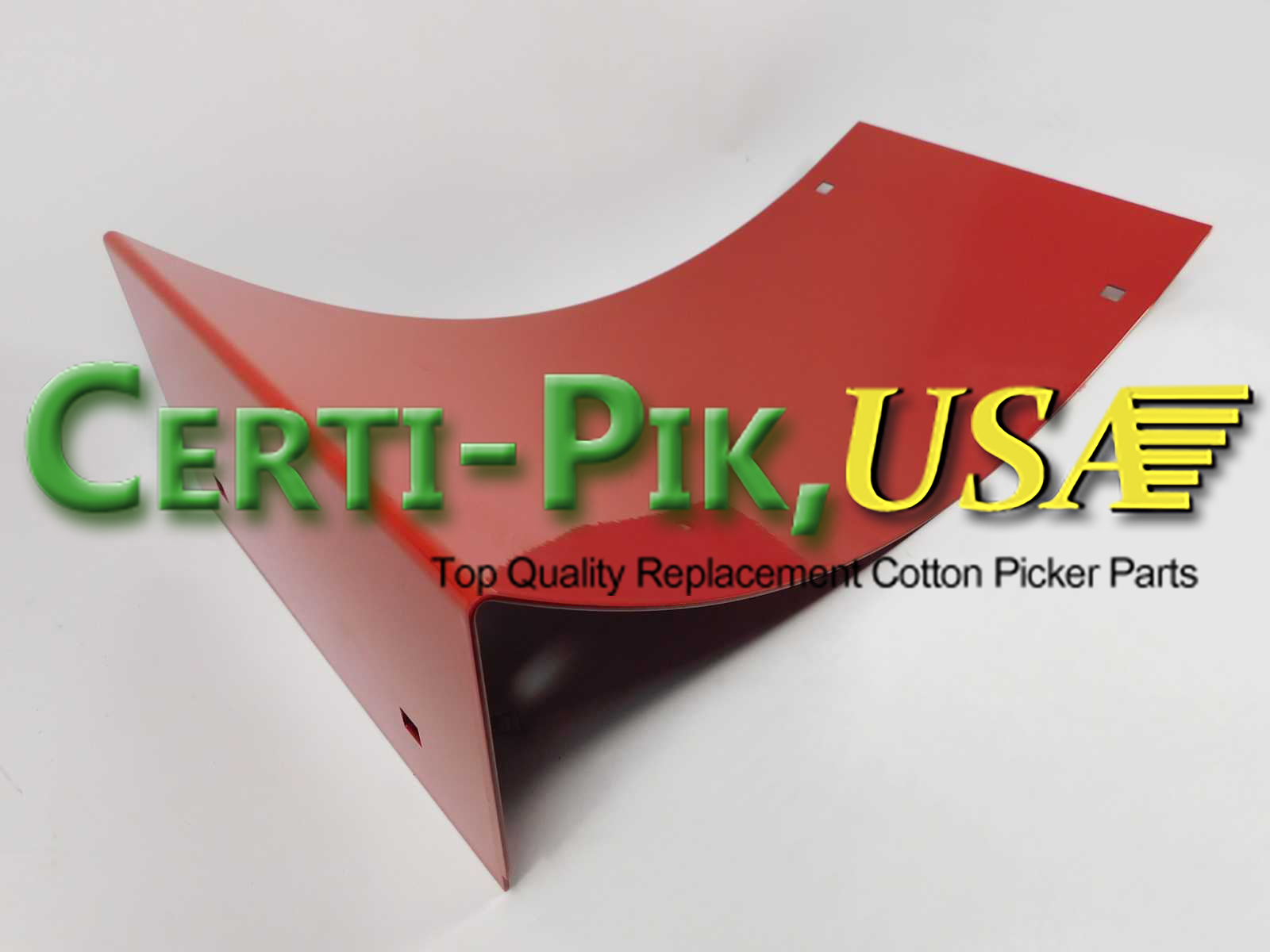 Description: UNDER SHROUD – HOUSING COVER

OEM Part: 204416C1

Section: Air System

Case / IH Rear Fan Assembly, 2555(S.N.500)-635 Mod Exp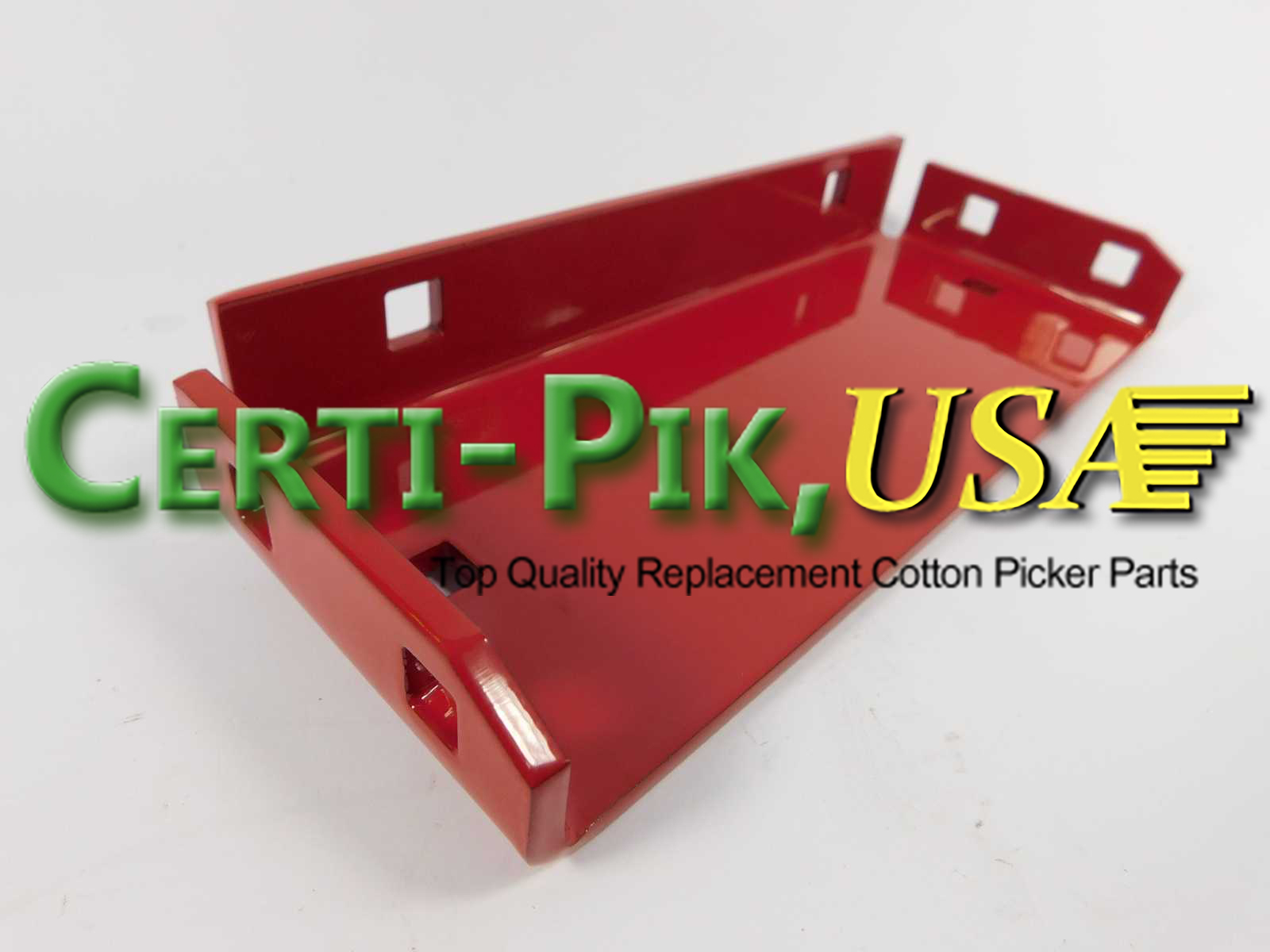 Description: BRACKET – UNDER SHROUD TENSION BRACKET

OEM Part: 204415C1

Section: Air System

Case / IH Rear Fan Assembly, 2555(S.N.500)-635 Mod Exp
Description: WRAP AROUND – HOUSING COVER

OEM Part: 221533C1

Section: Air System

Case / IH Rear Fan Assembly, 2555(S.N.500)-635 Mod Exp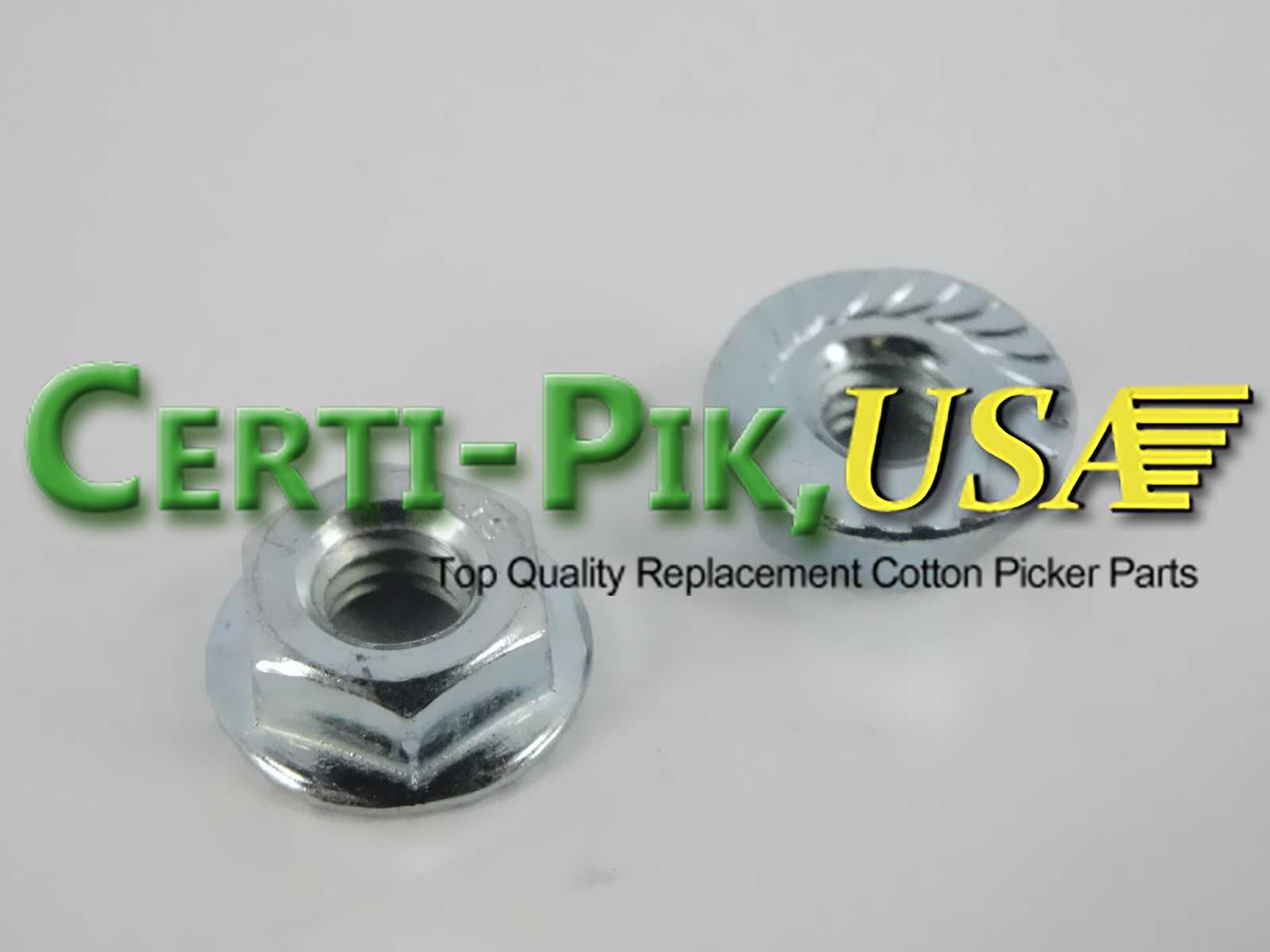 Description: NUT – 1/4 – SERR HEX FLANGE

OEM Part: N10217

Section: Air System

Case / IH Rear Fan Assembly, 2555(S.N.500)-635 Mod Exp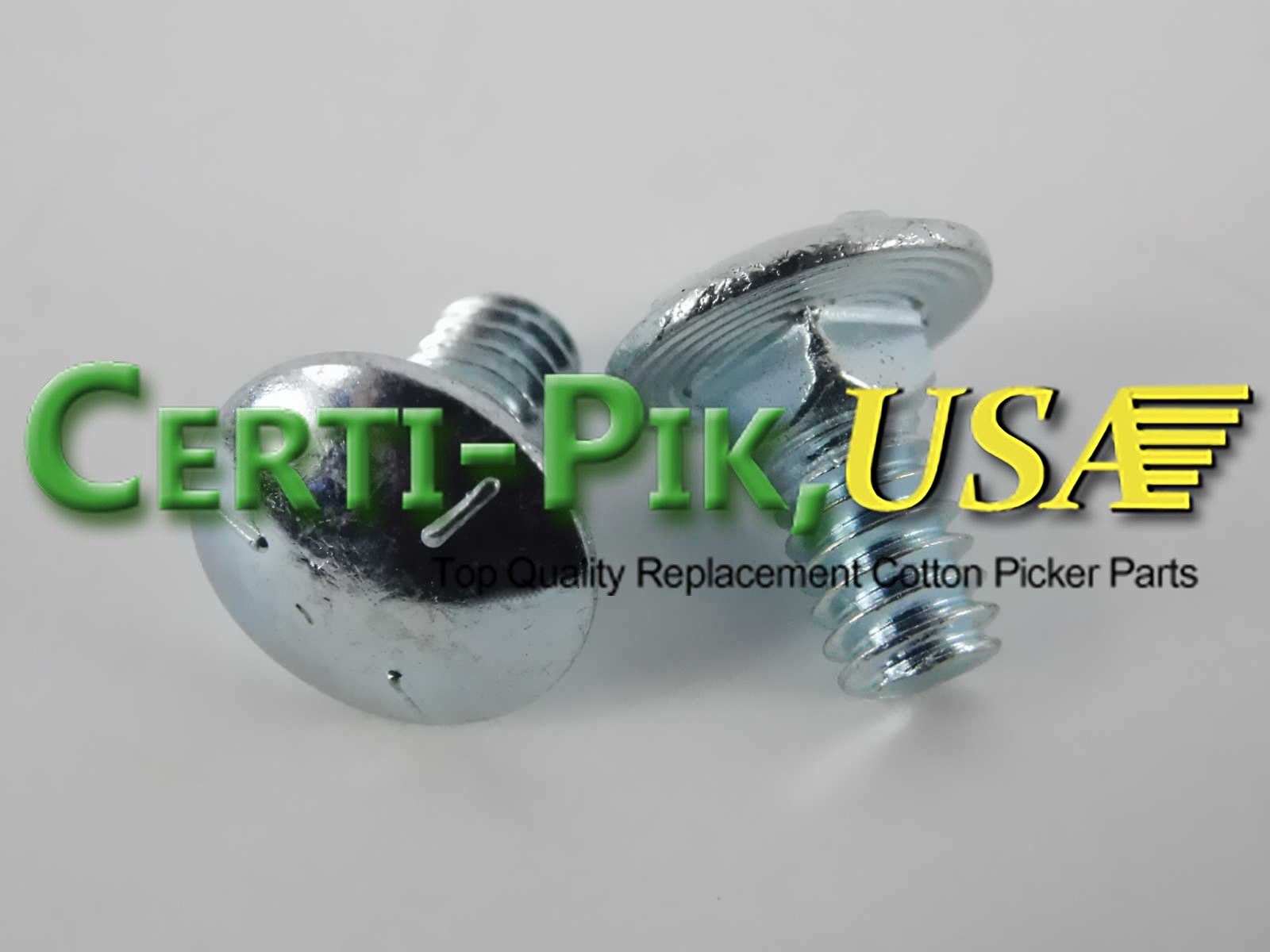 Description: BOLT – 1/4 X 1/2″ CARRIAGE

OEM Part: 434-48

Section: Air System

Case / IH Rear Fan Assembly, 2555(S.N.500)-635 Mod Exp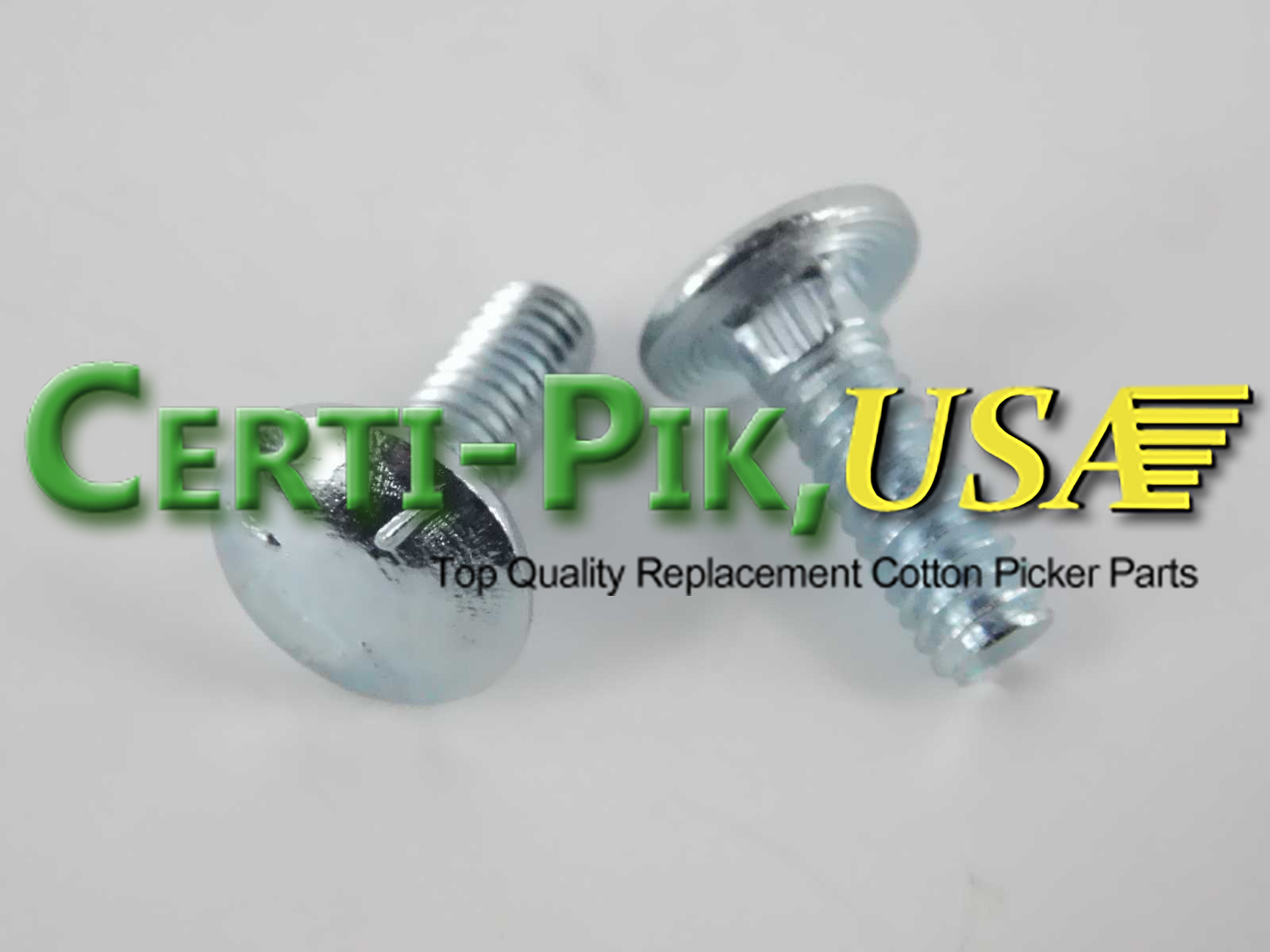 Description: BOLT – 1/4 X 3/4″ CARRIAGE

OEM Part: 434-412

Section: Air System

Case / IH Rear Fan Assembly, 2555(S.N.500)-635 Mod Exp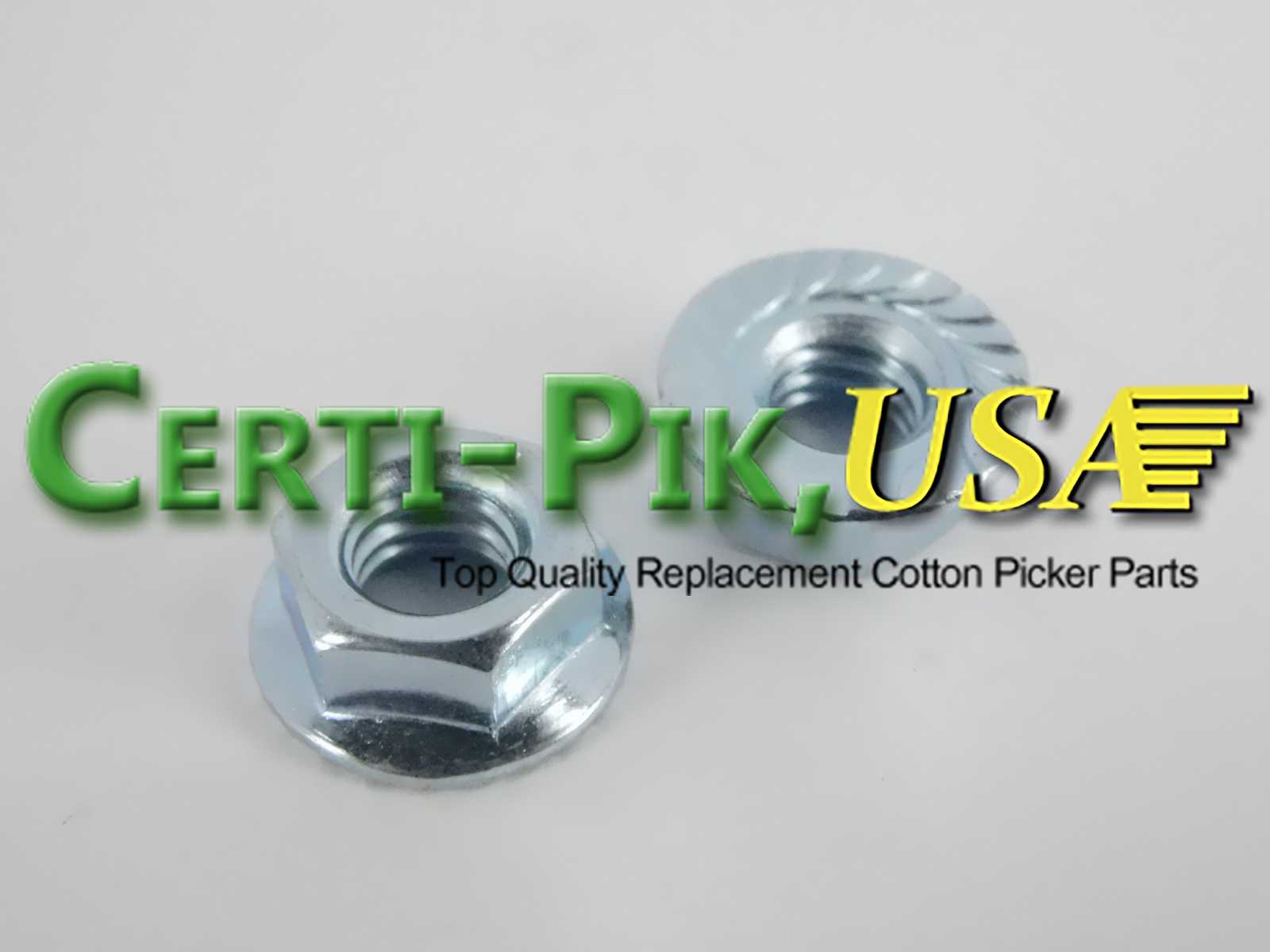 Description: NUT – 5/16 – SERR HEX FLANGE

OEM Part: 425-105

Section: Air System

Case / IH Rear Fan Assembly, 2555(S.N.500)-635 Mod Exp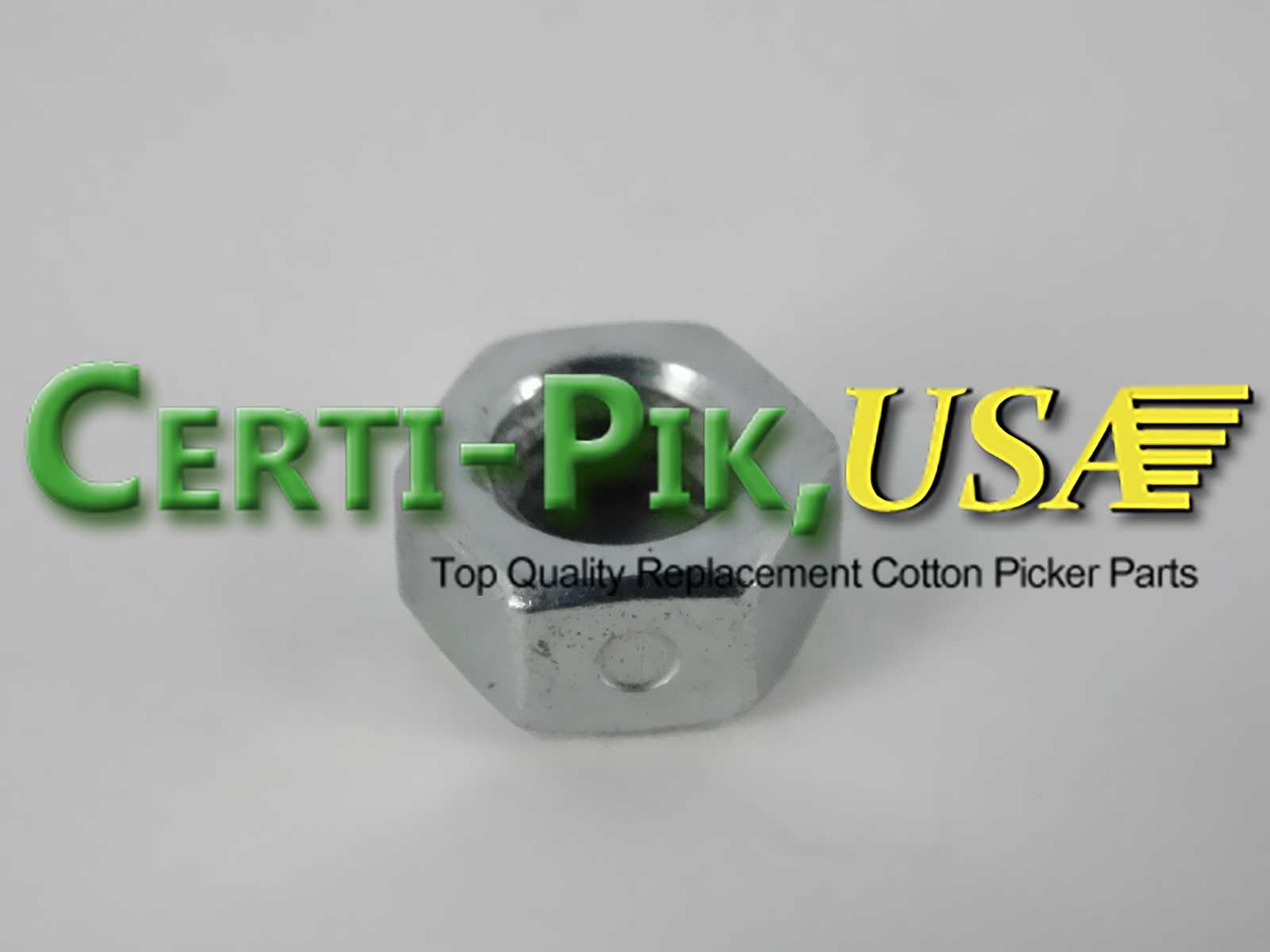 Description: NUT – 5/16 – CENTER LOCK

OEM Part: 131-1215

Section: Air System

Case / IH Rear Fan Assembly, 2555(S.N.500)-635 Mod Exp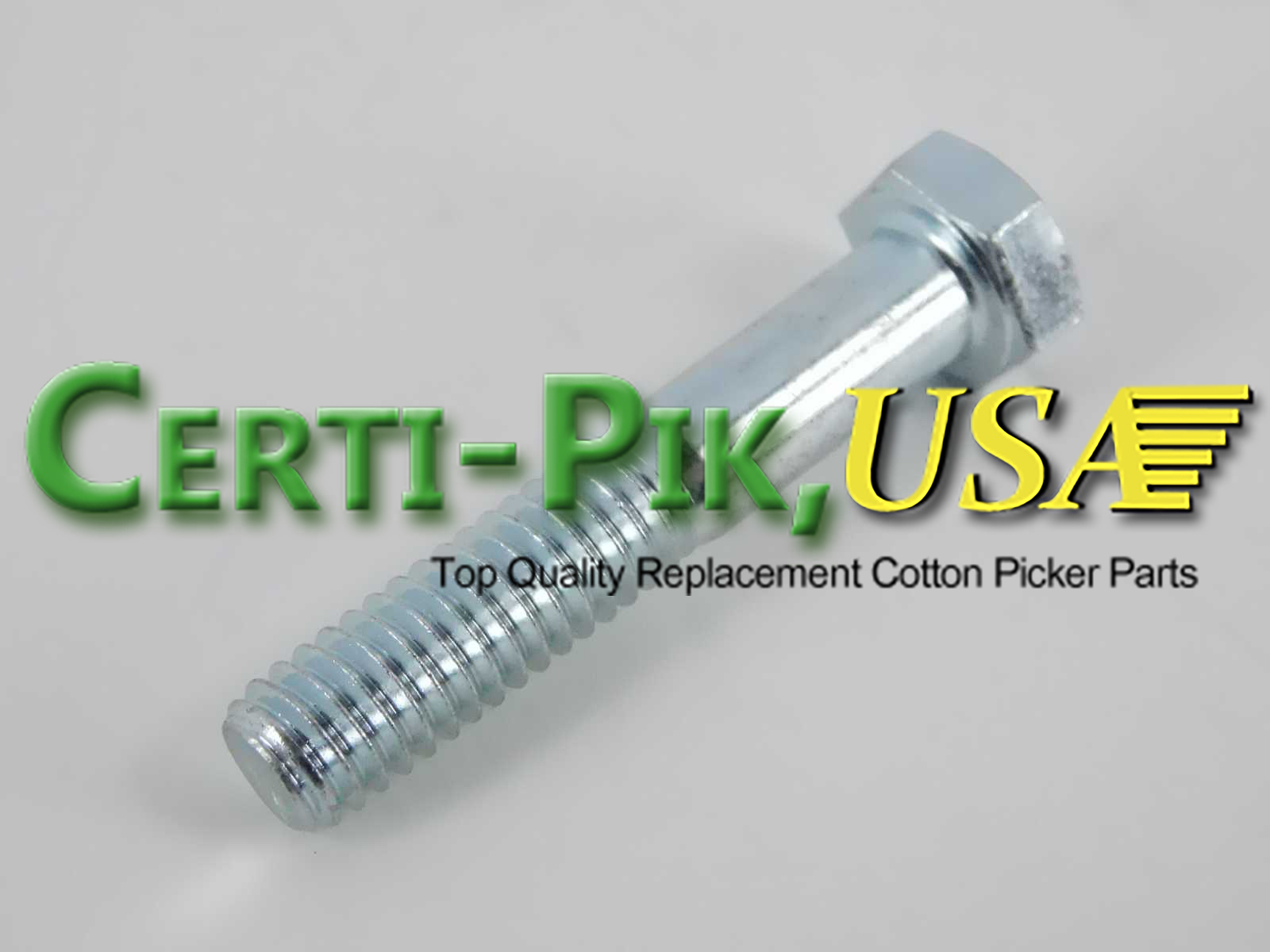 Description: BOLT – 5/16 X 1-3/4″ HEX HEAD

OEM Part: 413-528

Section: Air System

Case / IH Rear Fan Assembly, 2555(S.N.500)-635 Mod Exp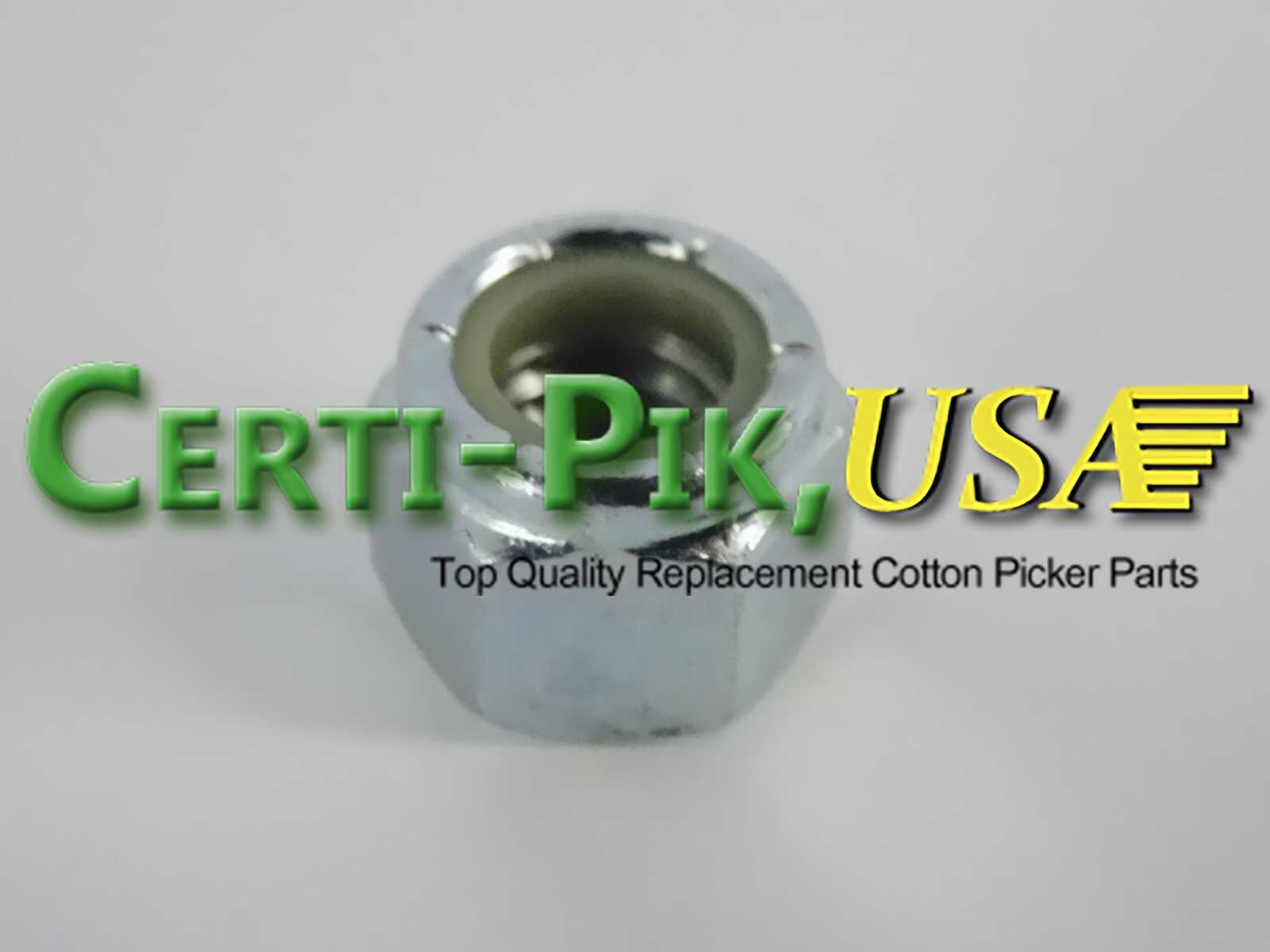 Description: NUT – 3/8 – NYLON LOCK

OEM Part: 425-106

Section: Air System

Case / IH Rear Fan Assembly, 2555(S.N.500)-635 Mod Exp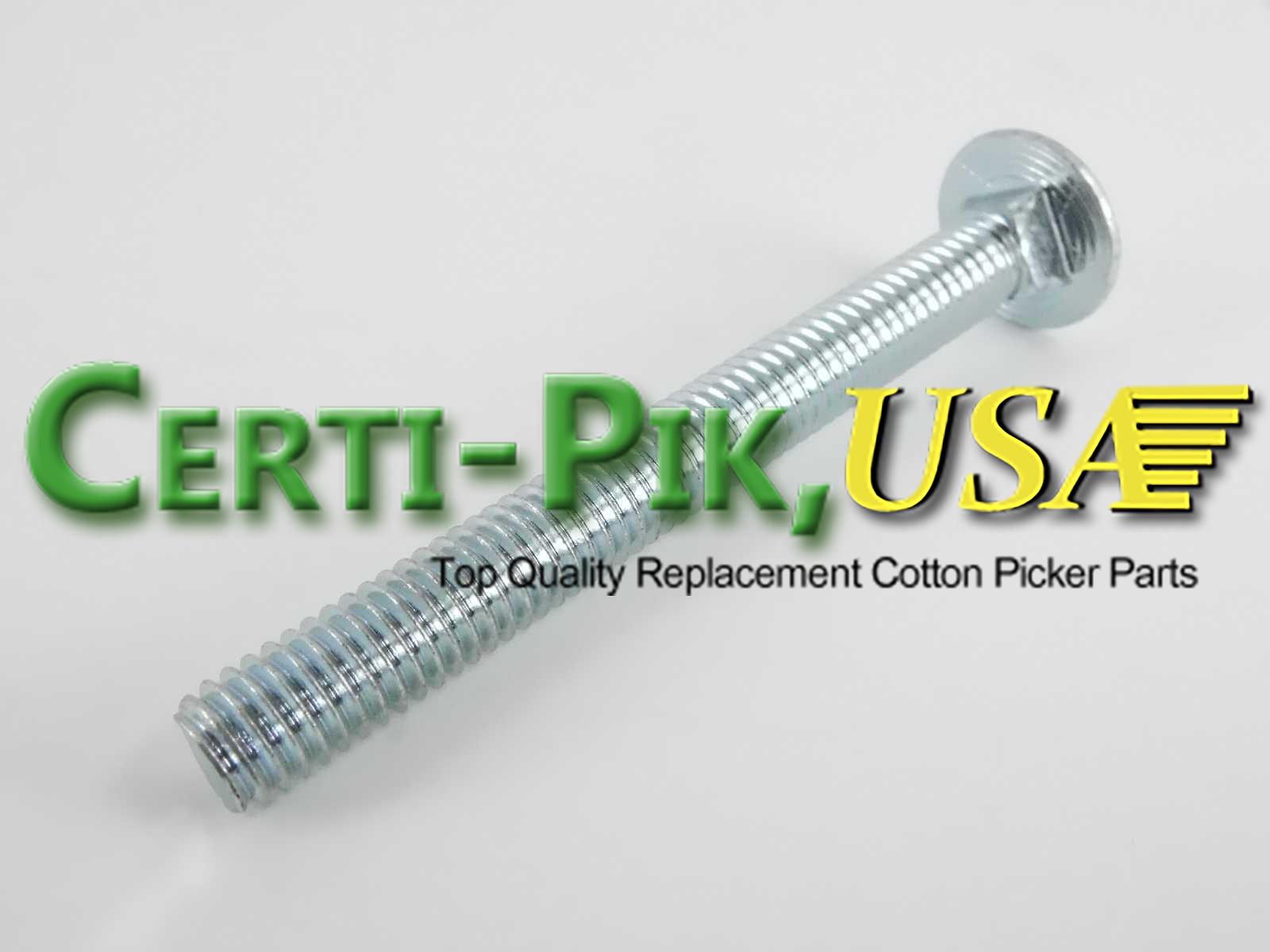 Description: BOLT – 3/8 X 3″ CARRIAGE

OEM Part: 433-648

Section: Air System

Case / IH Rear Fan Assembly, 2555(S.N.500)-635 Mod Exp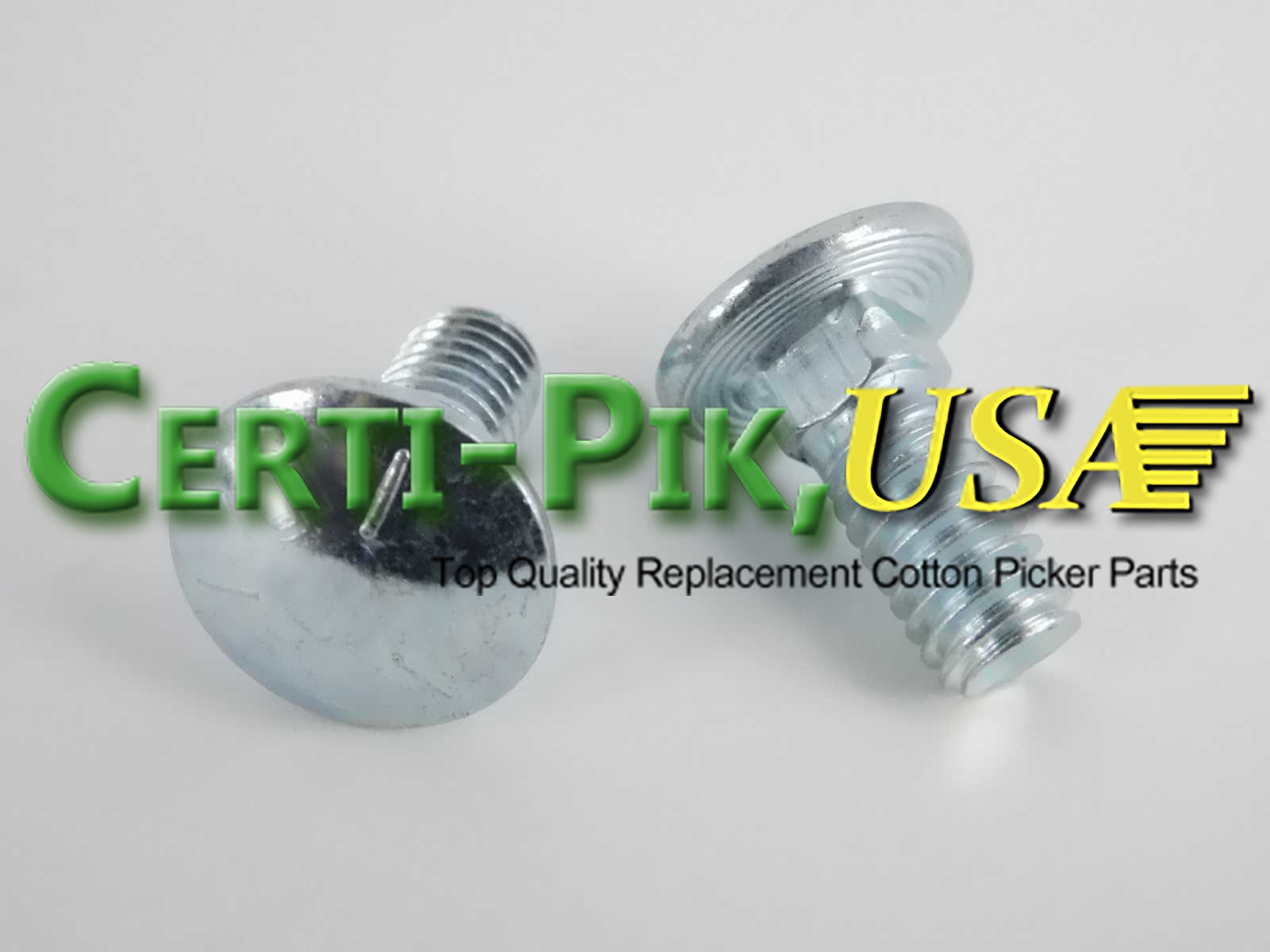 Description: BOLT – 5/16 X 3/4″ CARRIAGE

OEM Part: 434-512

Section: Air System

Case / IH Rear Fan Assembly, 2555(S.N.500)-635 Mod Exp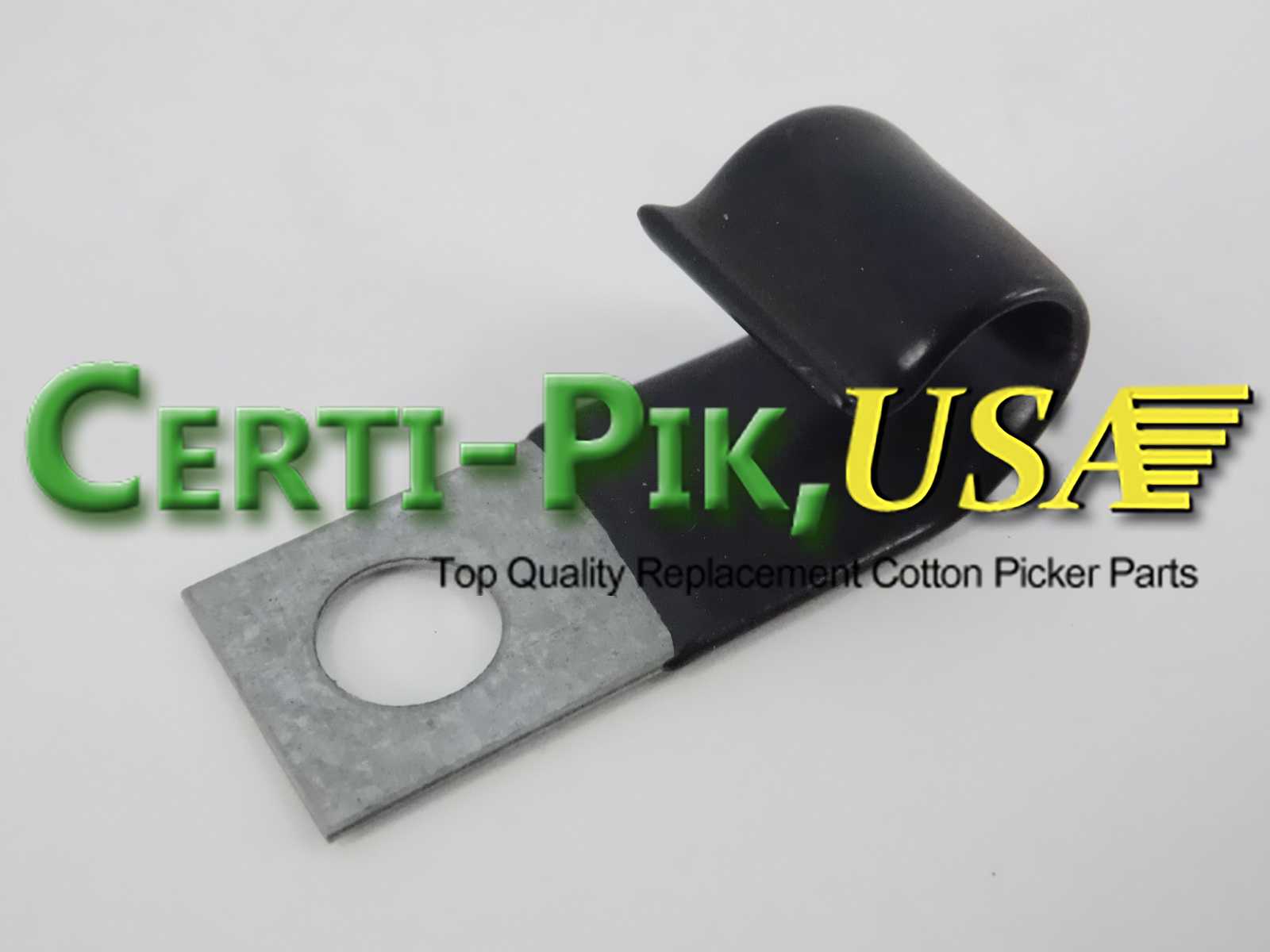 Description: CLASP – CABLE CLIP

OEM Part: 362120R1

Section: Air System

Case / IH Rear Fan Assembly, 2555(S.N.500)-635 Mod Exp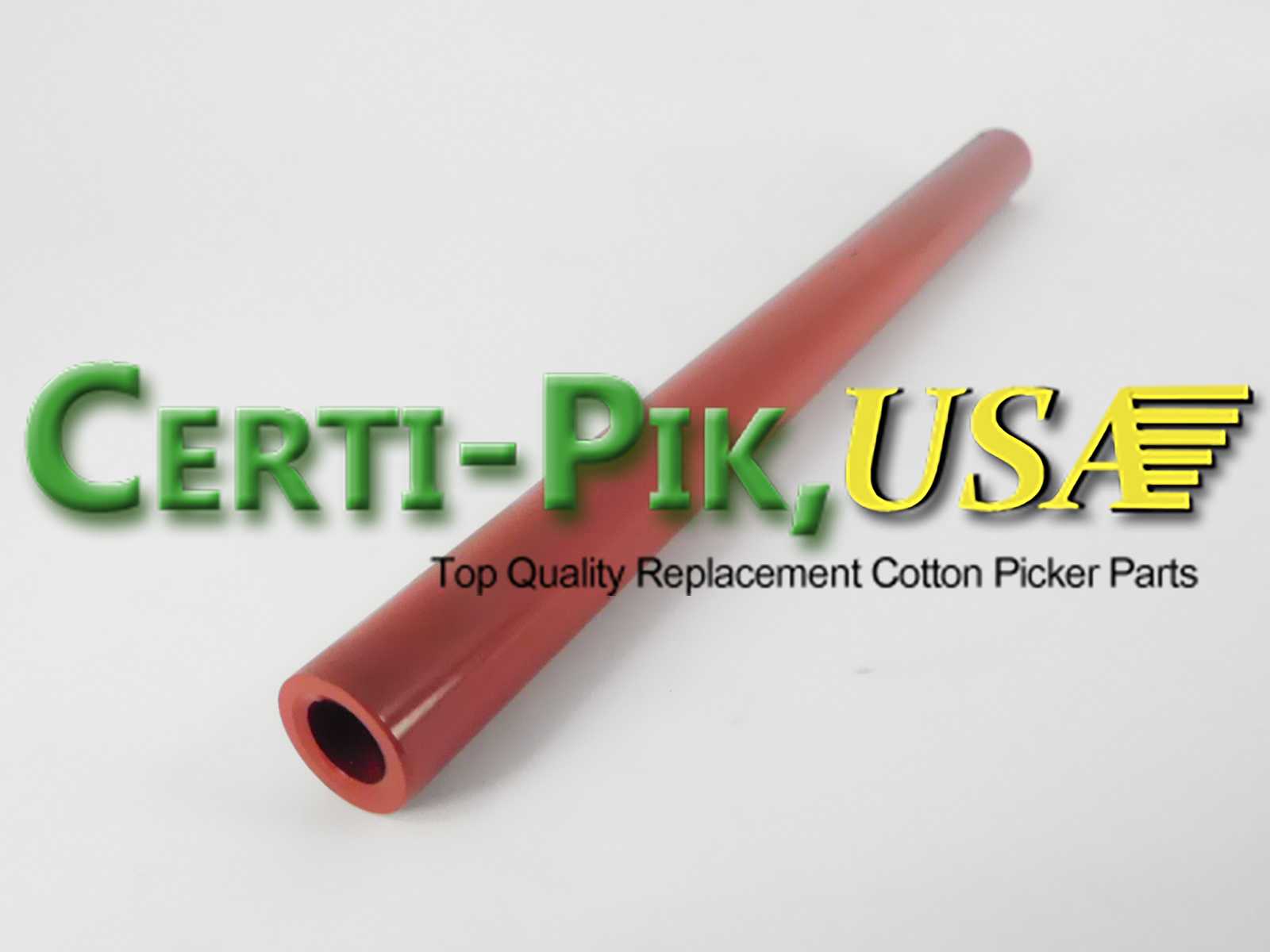 Description: PIPE – HOUSING SPACER

OEM Part: 215020C1

Section: Air System

Case / IH Rear Fan Assembly, 2555(S.N.500)-635 Mod Exp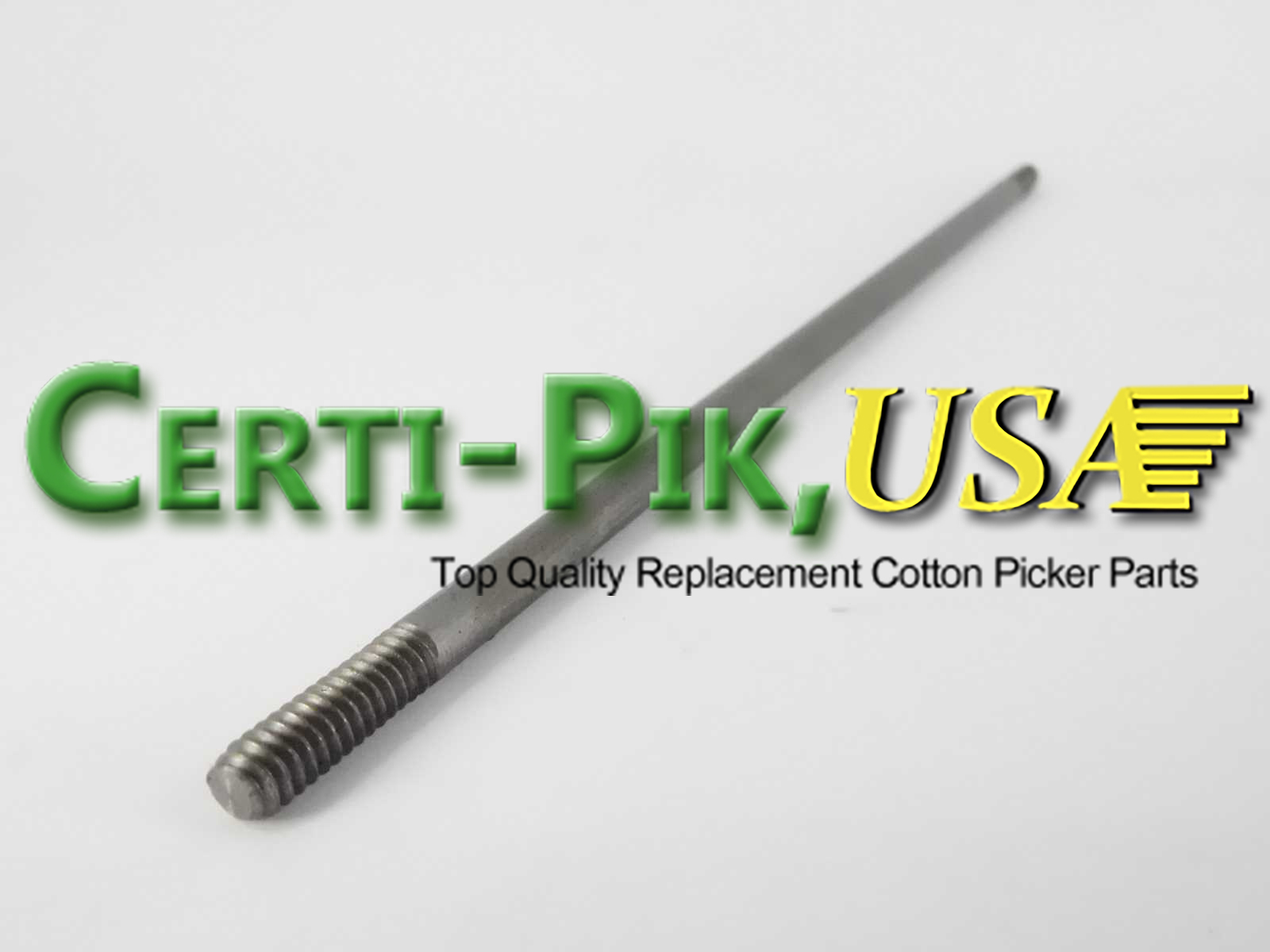 Description: STUD

OEM Part: 215709C1

Section: Air System

Case / IH Rear Fan Assembly, 2555(S.N.500)-635 Mod Exp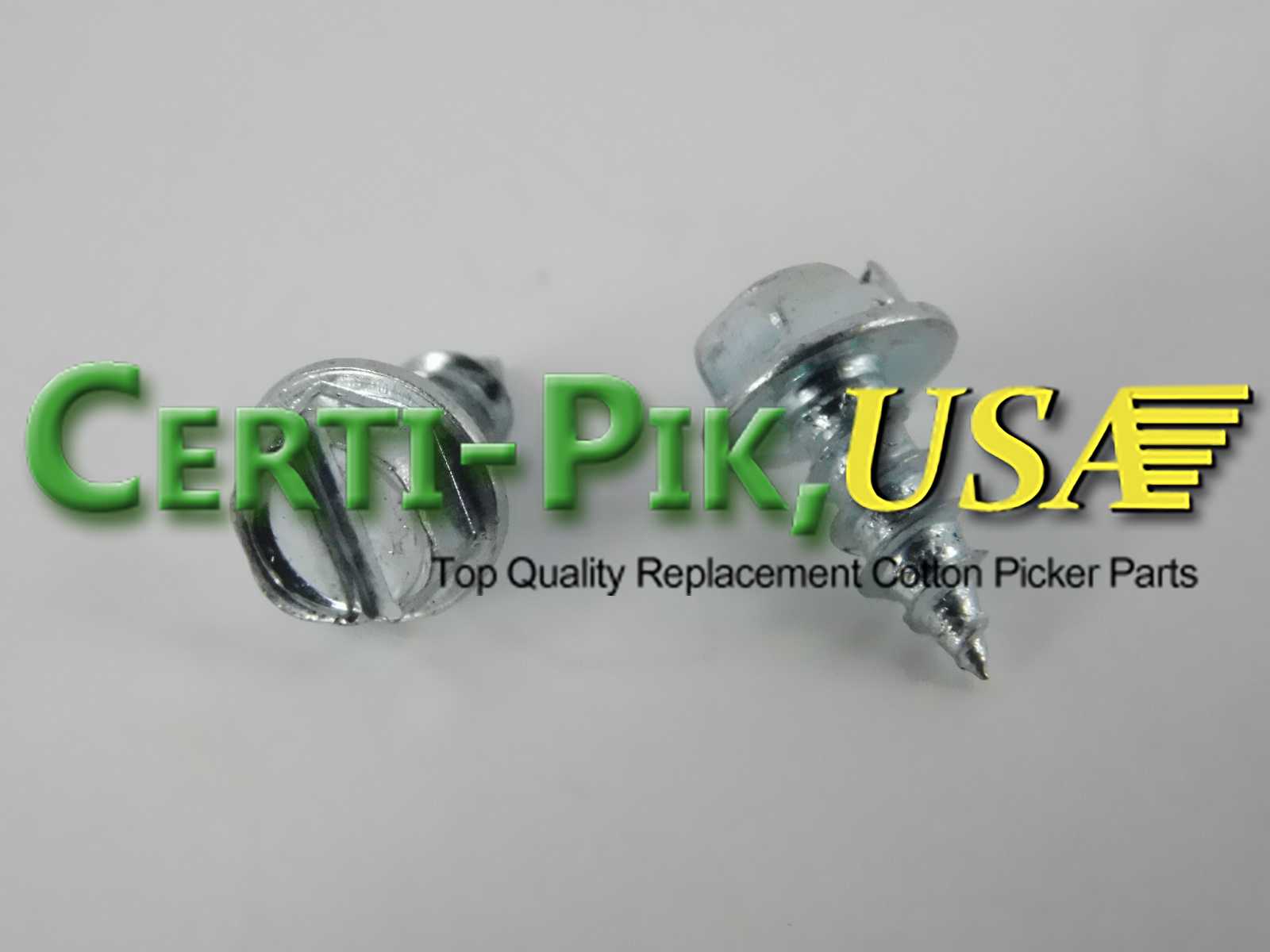 Description: SCREW – 8-18 X 3/8″ SELF-TAP

OEM Part: 260-1346

Section: Air System

Case / IH Rear Fan Assembly, 2555(S.N.500)-635 Mod Exp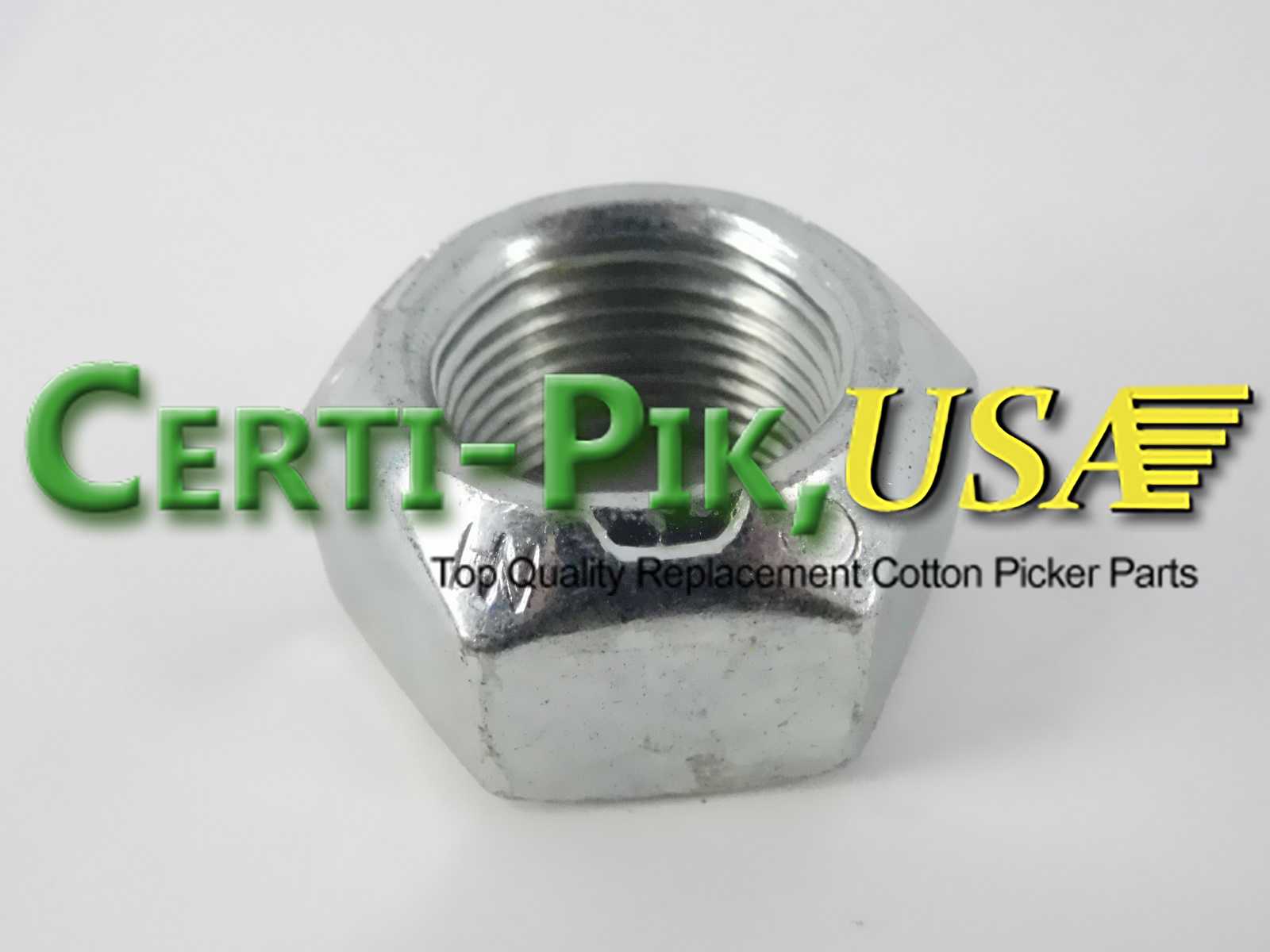 Description: 7/8-14 GC – TOP LOCK NUT (USED IN BOLT KIT & FAN ASSY)

OEM Part: 281010

Section: Air System

Case / IH Rear Fan Assembly, 2555(S.N.500)-635 Mod Exp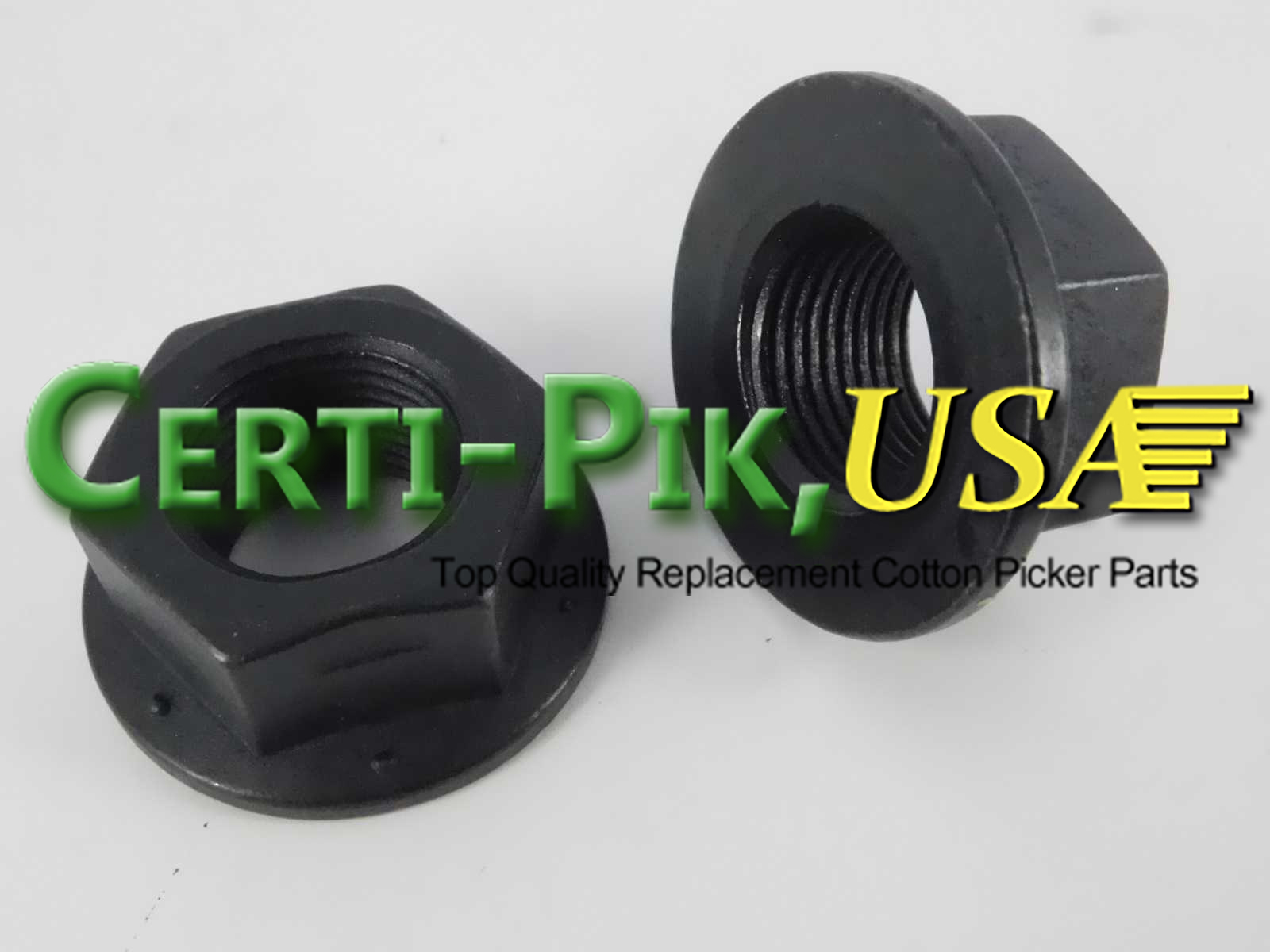 Description: 7/8-14 GC – FLANGED – TOP LOCK NUT

OEM Part: 232-46314

Section: Air System

Case / IH Rear Fan Assembly, 2555(S.N.500)-635 Mod Exp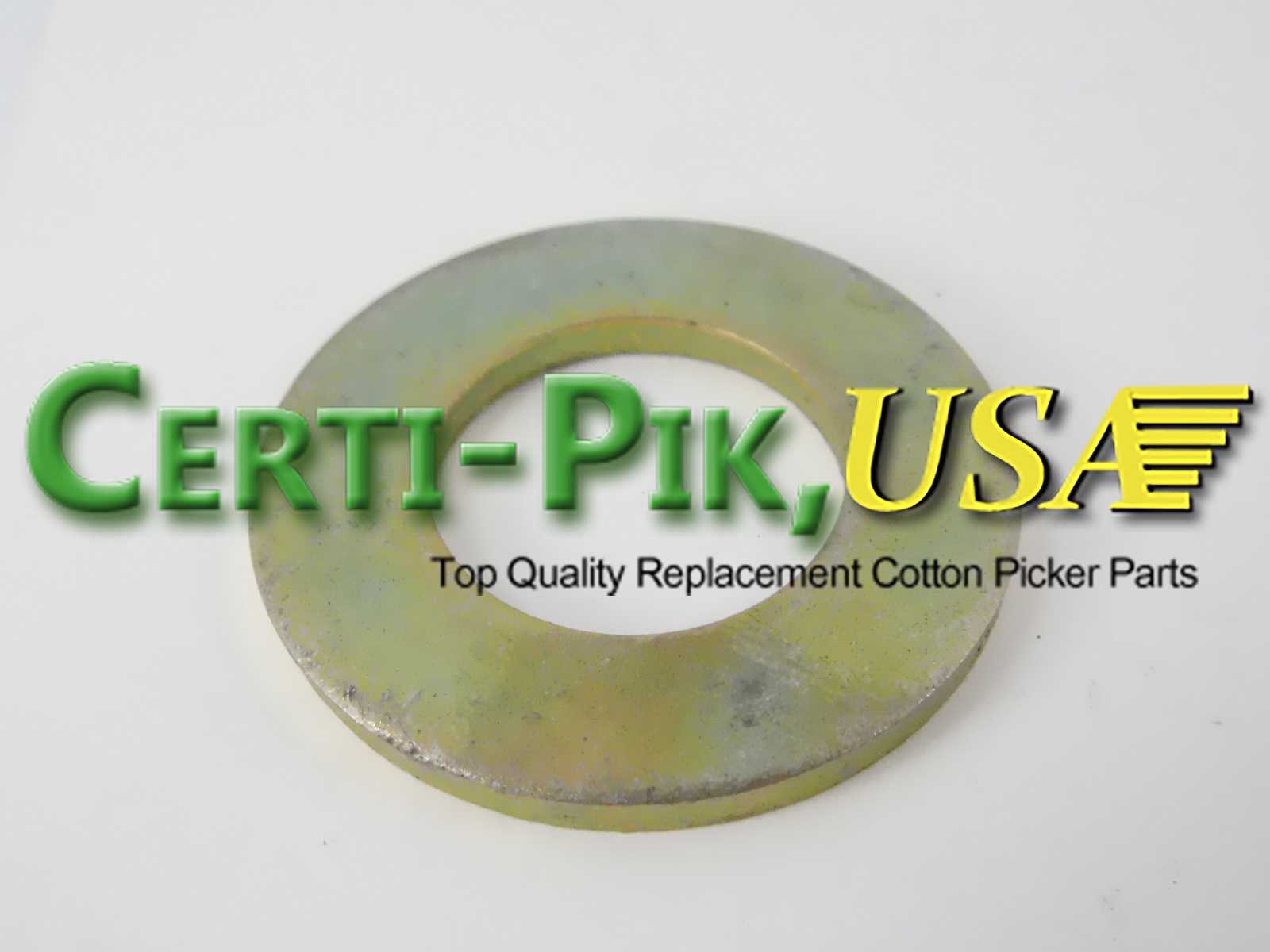 Description: WASHER – 1.75 X .937 X .13 HDN

OEM Part: 496-11094

Section: Air System

Case / IH Rear Fan Assembly, 2555(S.N.500)-635 Mod Exp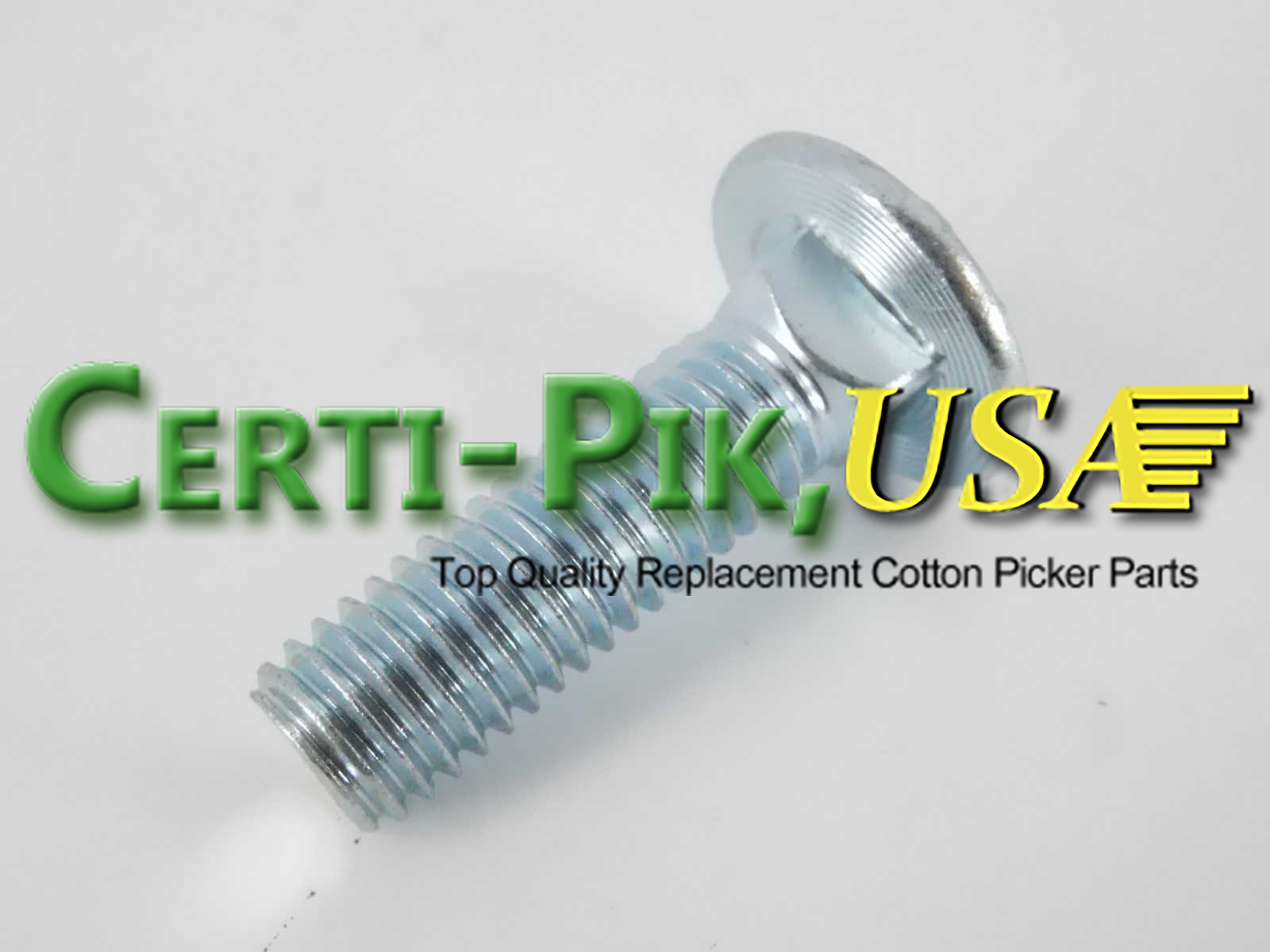 Description: BOLT – 1/2-13 X 1-3/4″ CARRIAGE

OEM Part: 433-832

Section: Air System

Case / IH Rear Fan Assembly, 2555(S.N.500)-635 Mod Exp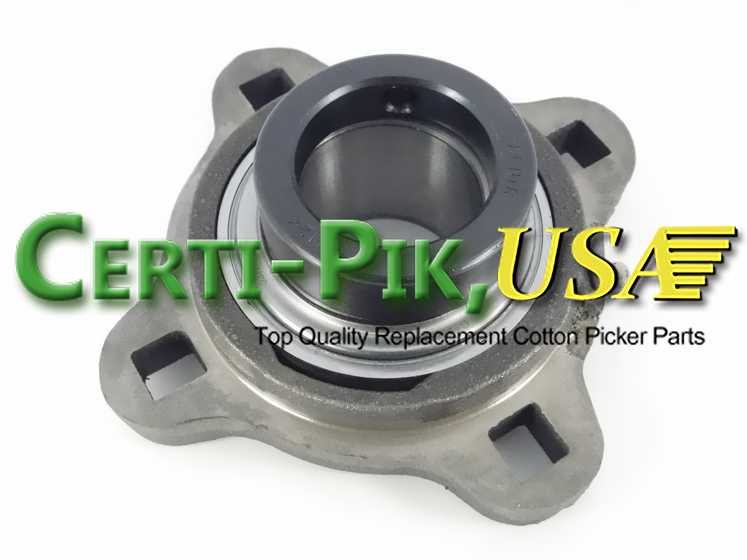 Description: 1-3/4″ BEARING ASSEMBLY

OEM Part: 242834A2

Section: Air System

Case / IH Rear Fan Assembly, 2555(S.N.500)-635 Mod Exp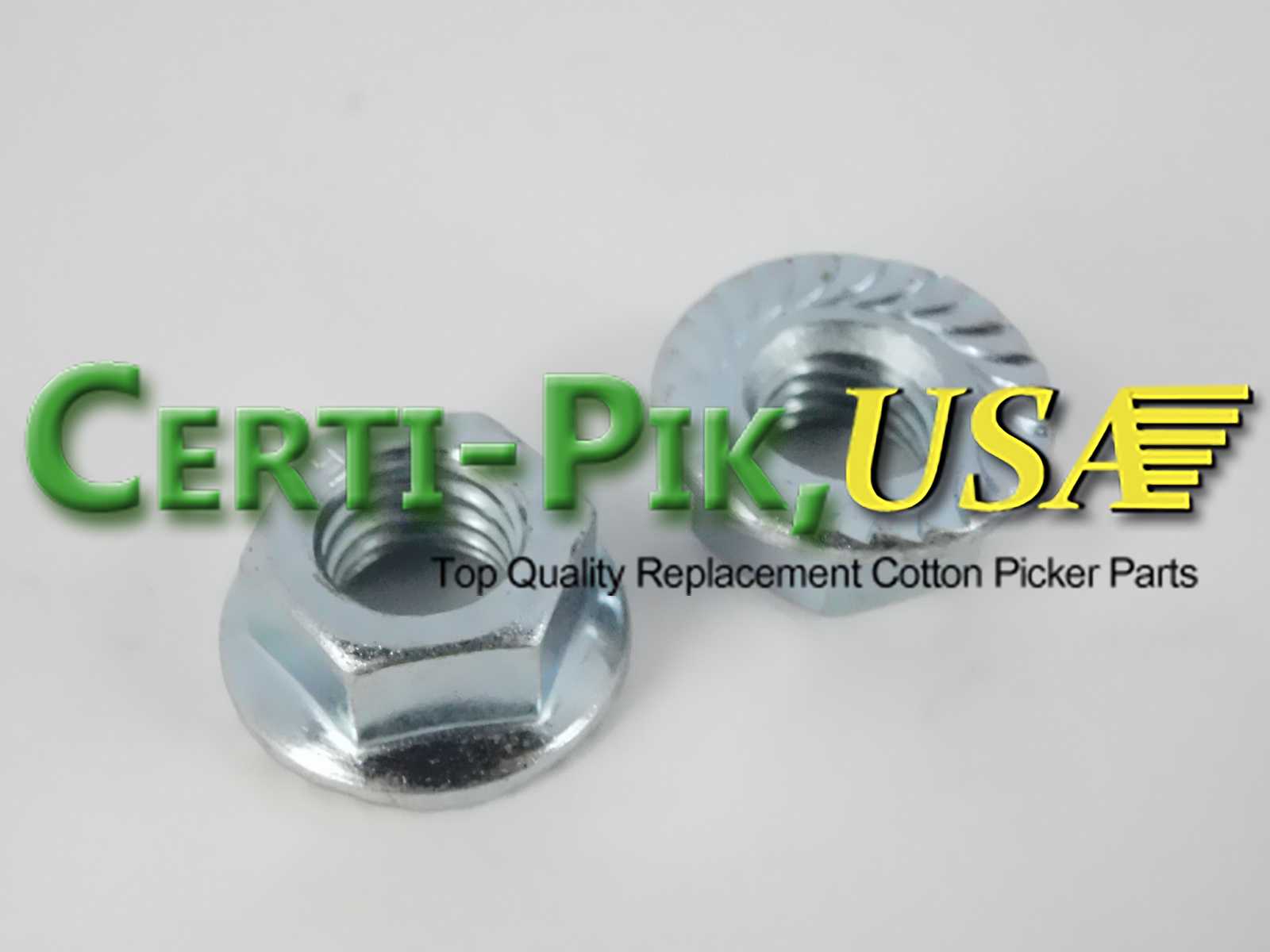 Description: NUT – 1/2 – SERR HEX FLANGE

OEM Part: E62934

Section: Air System

Case / IH Rear Fan Assembly, 2555(S.N.500)-635 Mod Exp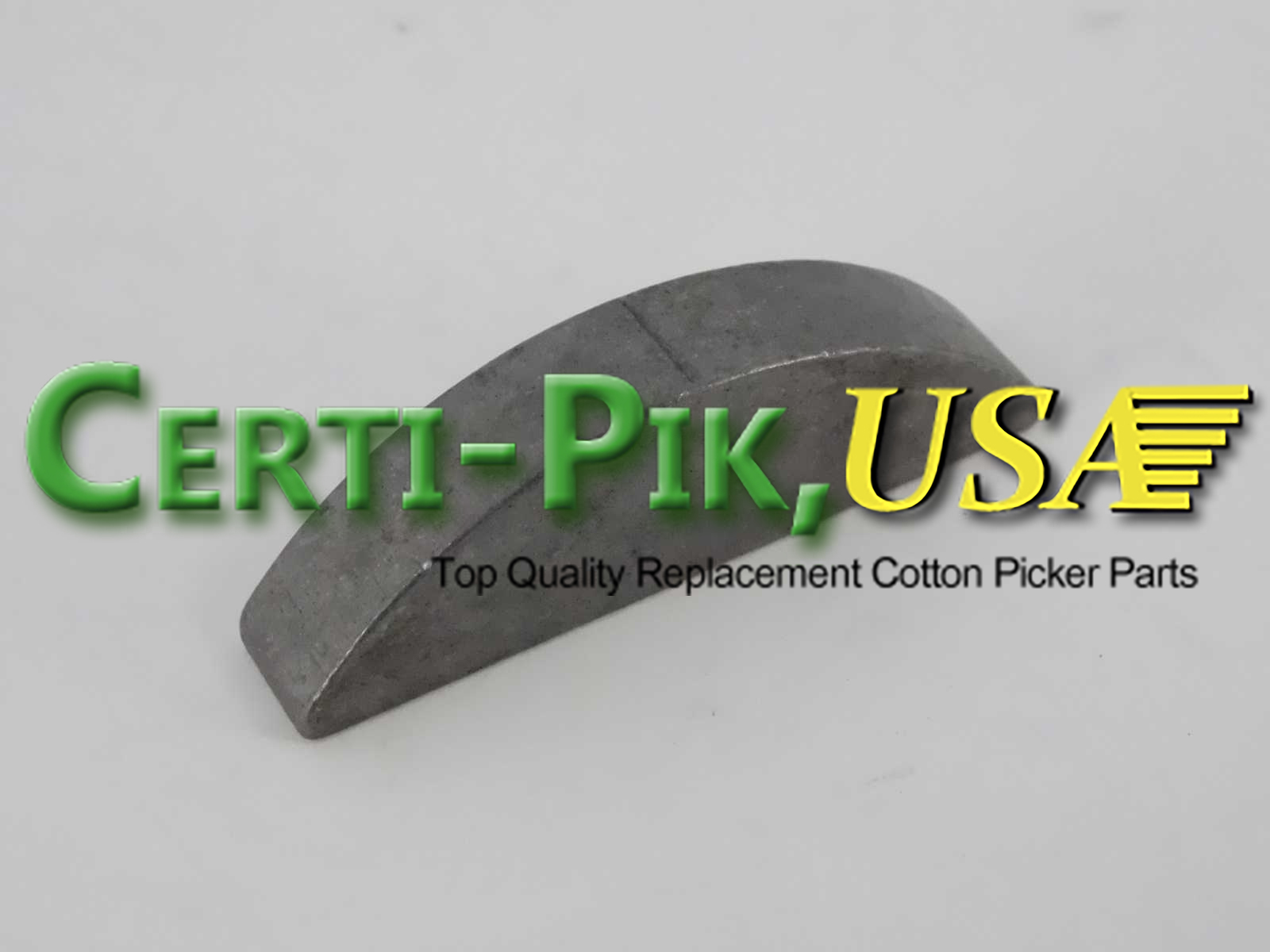 Description: KEY – 5/16 X 2-1/8WOODRUFF

OEM Part: 126-147

Section: Air System

Case / IH Rear Fan Assembly, 2555(S.N.500)-635 Mod Exp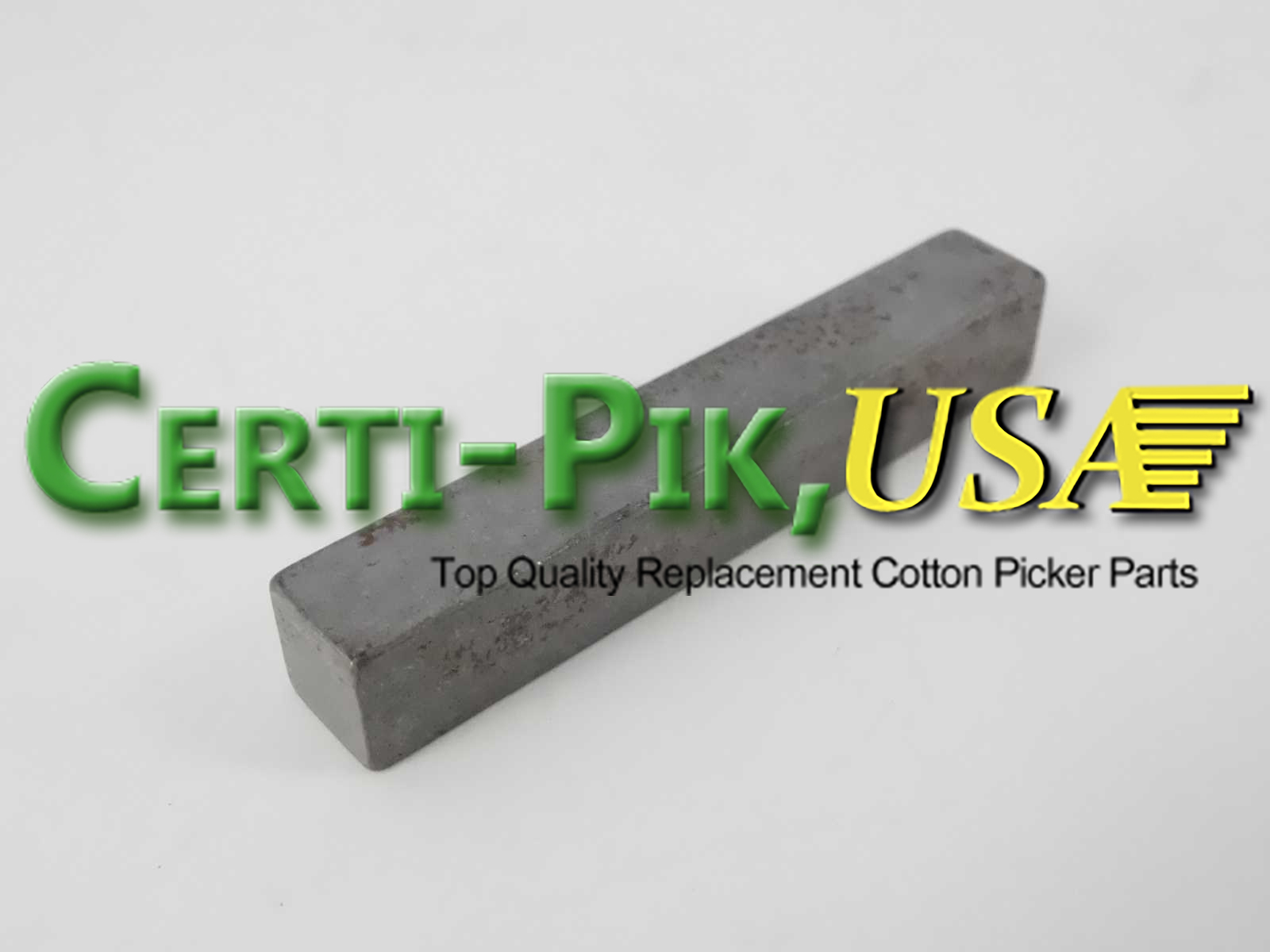 Description: 3/8 SQUARE KEY – 2-3/8 " LONG

OEM Part: 657206R1

Section: Air System

Case / IH Rear Fan Assembly, 2555(S.N.500)-635 Mod Exp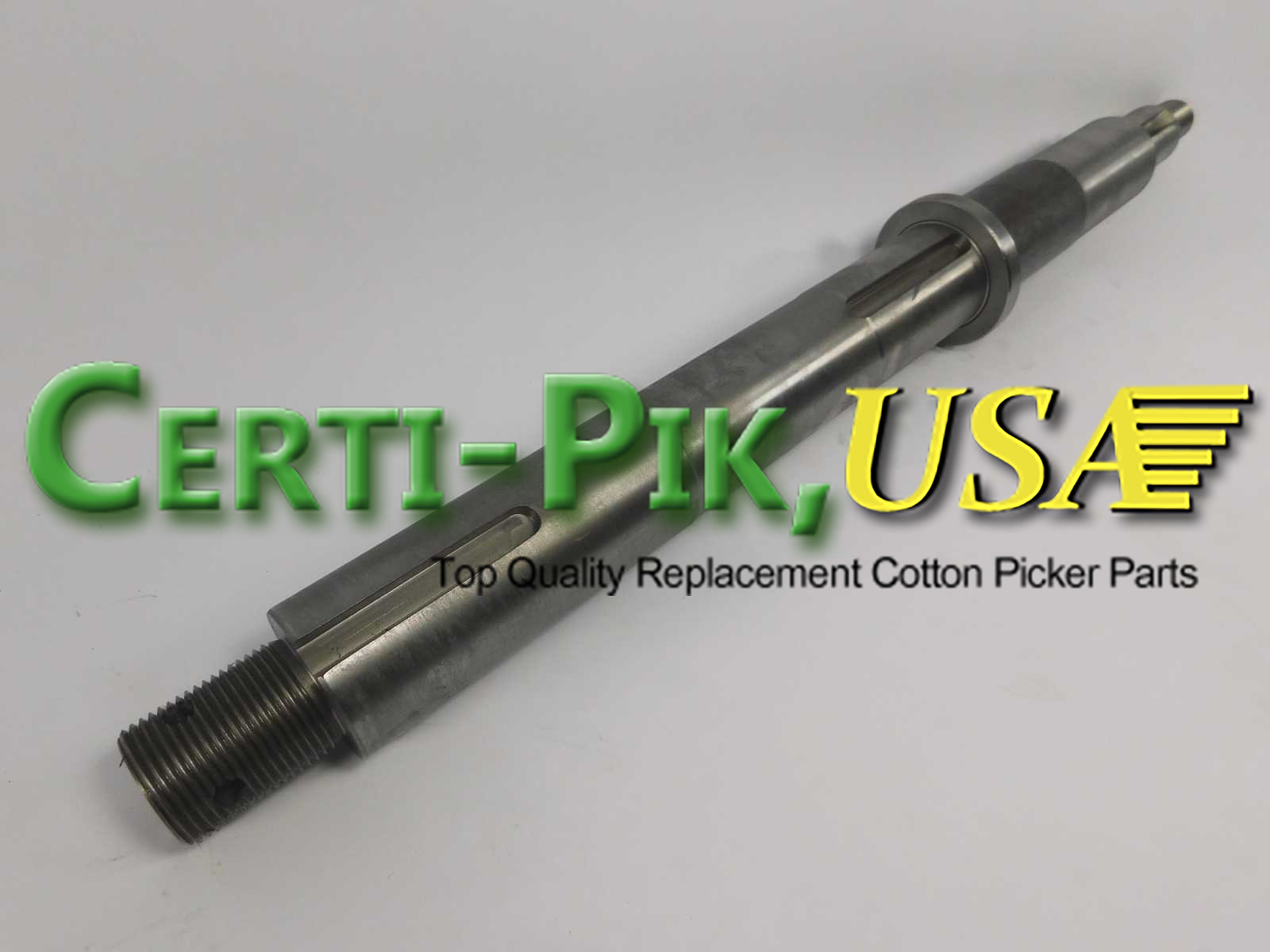 Description: REAR FAN SHAFT – CNH 1.75″ DIA

OEM Part: 405117A2

Section: Air System

Case / IH Rear Fan Assembly, 2555(S.N.500)-635 Mod Exp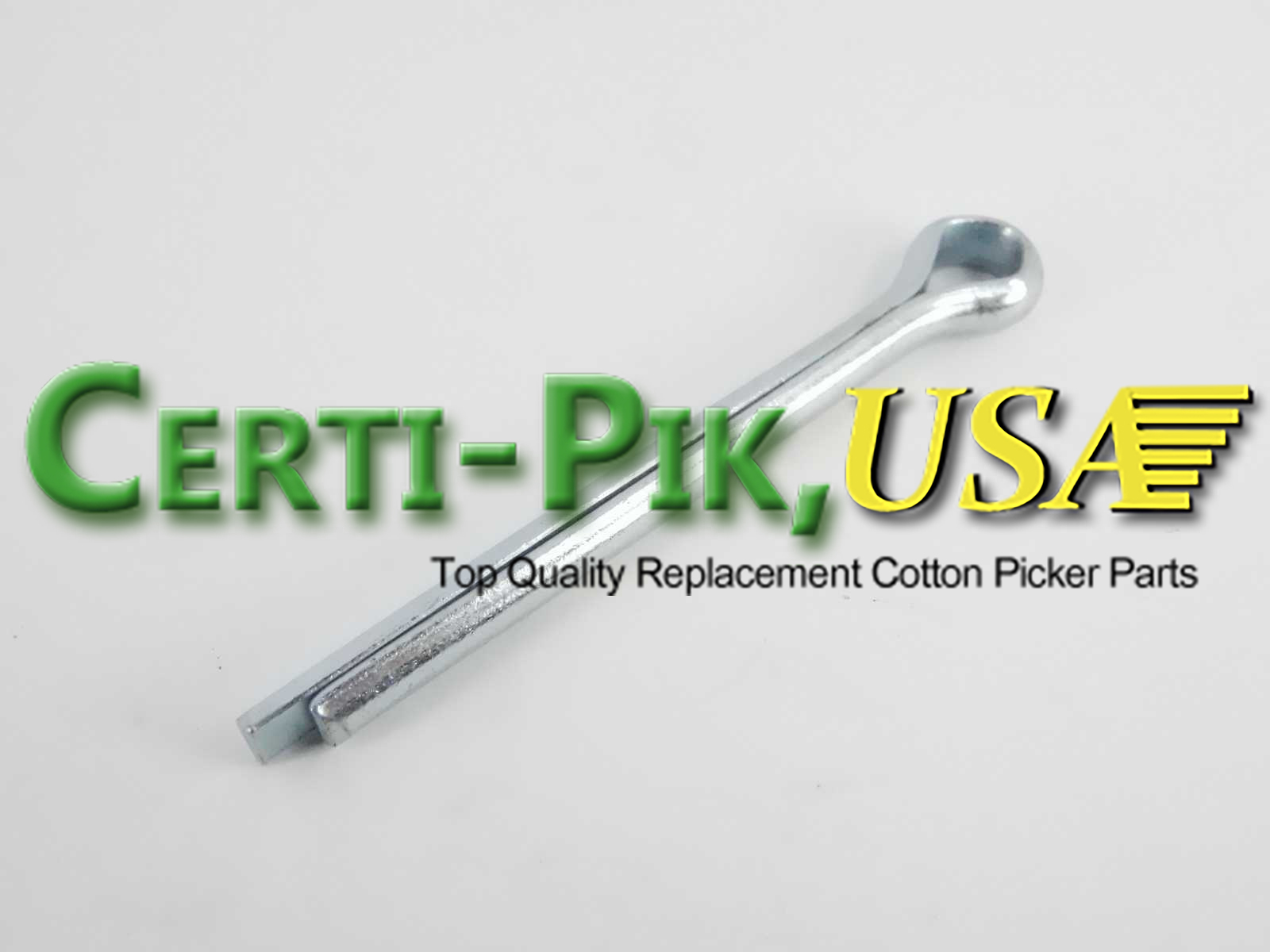 Description: COTTER PIN – 1/4 X 2-1/2″

OEM Part: 432-1636

Section: Air System

Case / IH Rear Fan Assembly, 2555(S.N.500)-635 Mod Exp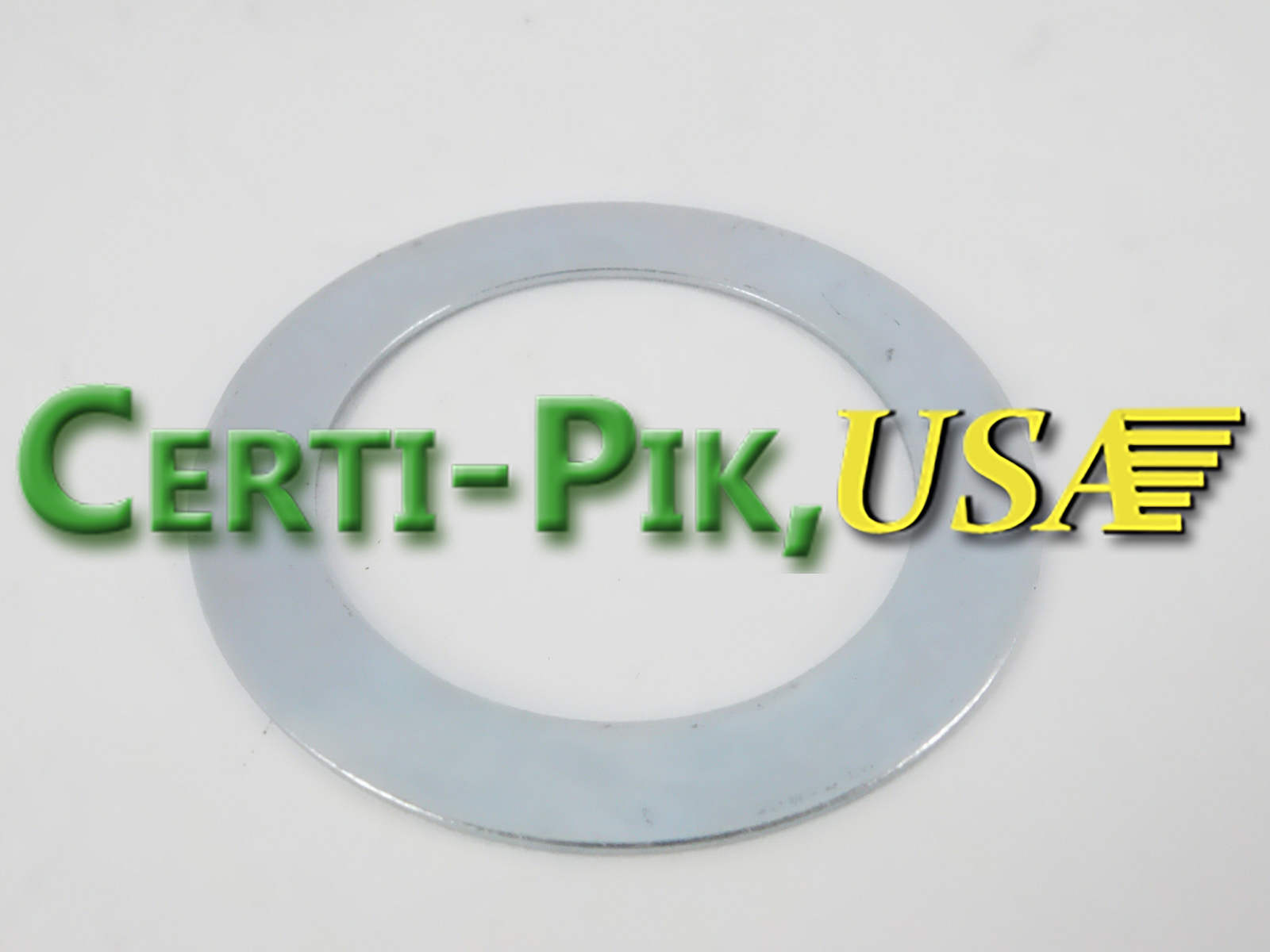 Description: WASHER – 2.50 X 1.78 X .06

OEM Part: 495-81092

Section: Air System

Case / IH Rear Fan Assembly, 2555(S.N.500)-635 Mod Exp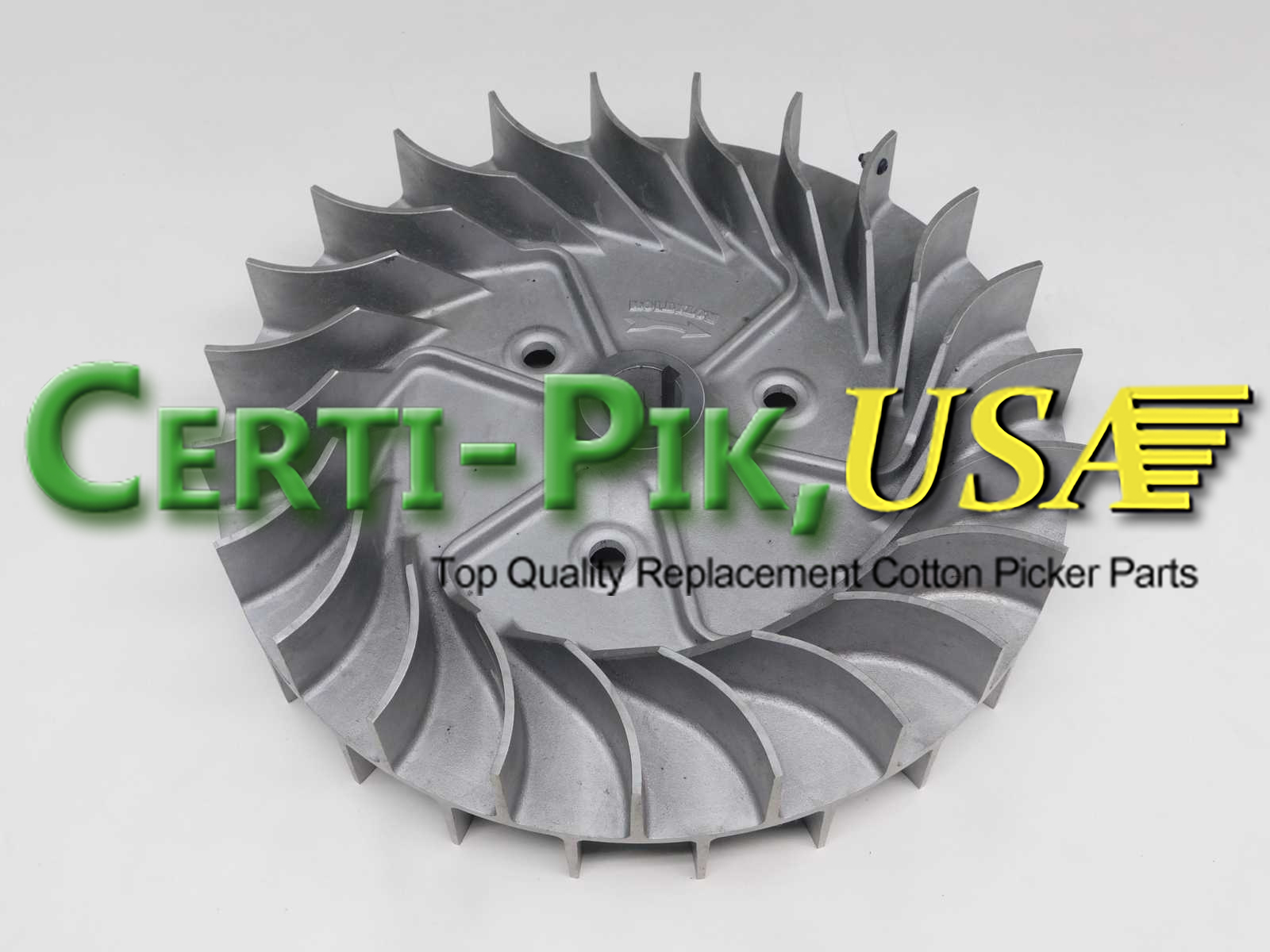 Description: FAN BLADE – 1.75″ ID – NEW STYLE

OEM Part: 243041A1

Section: Air System

Case / IH Rear Fan Assembly, 2555(S.N.500)-635 Mod Exp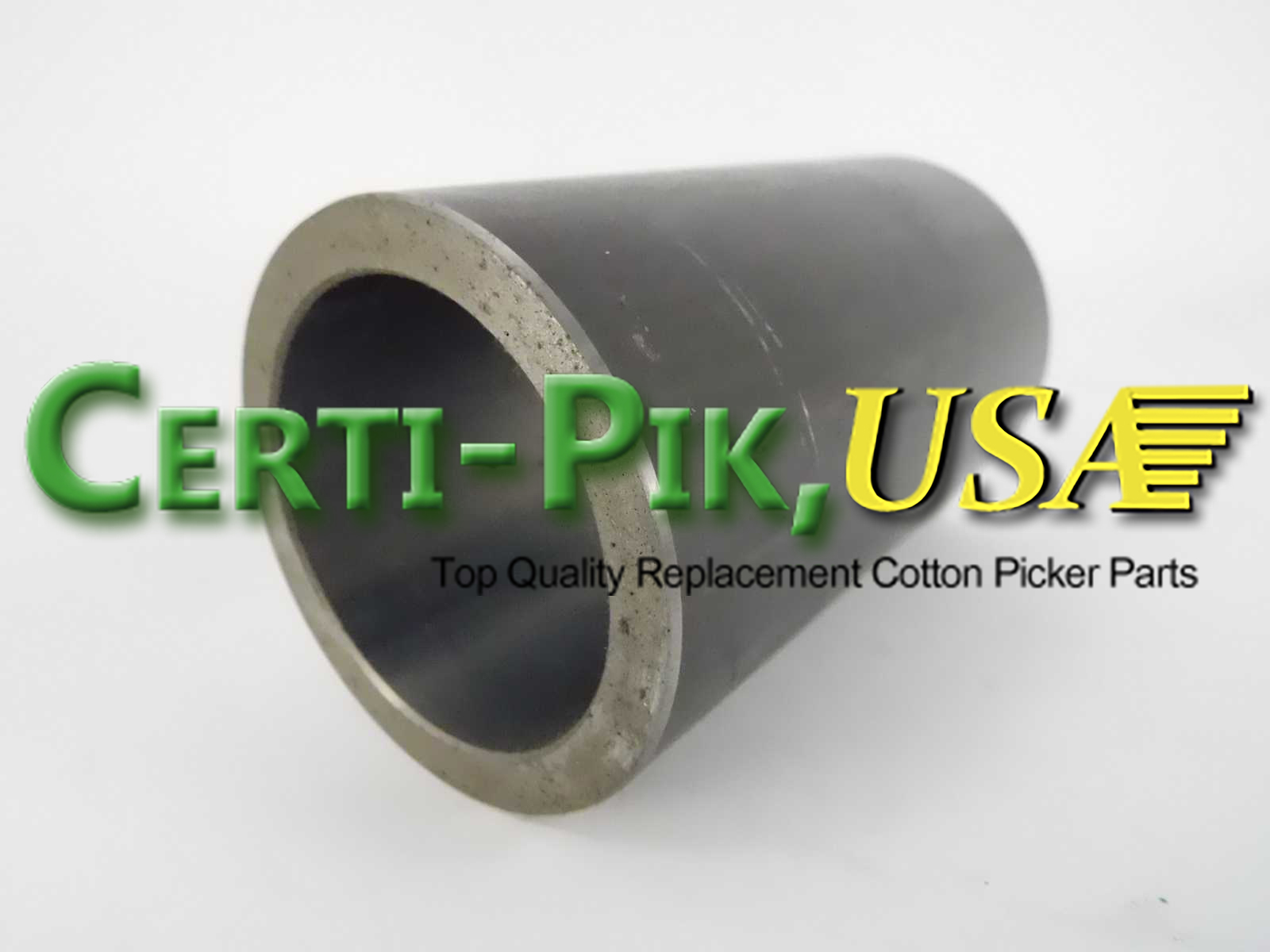 Description: SPACER – 1.75 ID CNH FAN SHAFT

OEM Part: 243037A1

Section: Air System

Case / IH Rear Fan Assembly, 2555(S.N.500)-635 Mod Exp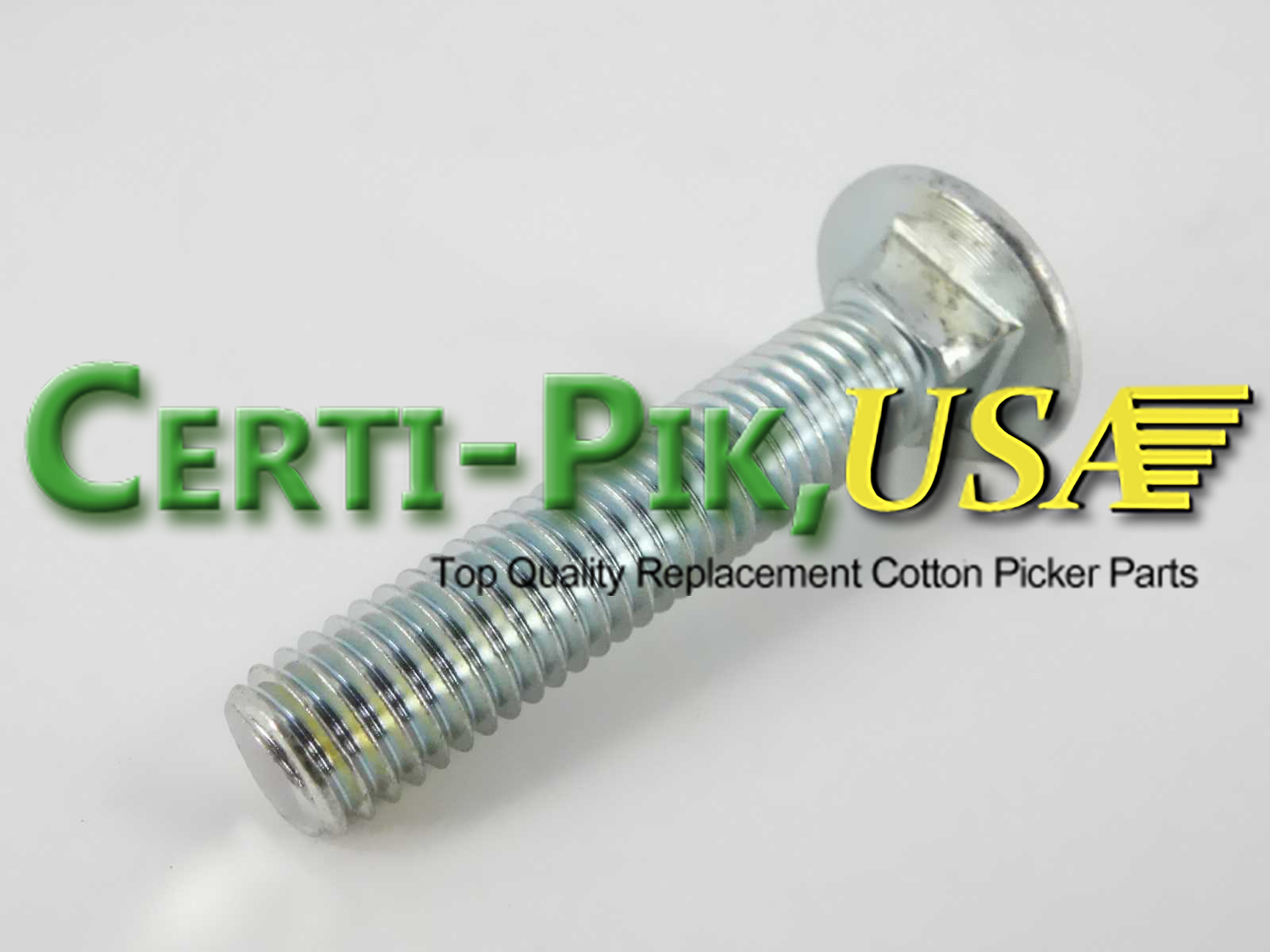 Description: BOLT – 1/2-13 X 2-1/2″ CARRIAGE

OEM Part: 433-840

Section: Air System

Case / IH Rear Fan Assembly, 2555(S.N.500)-635 Mod Exp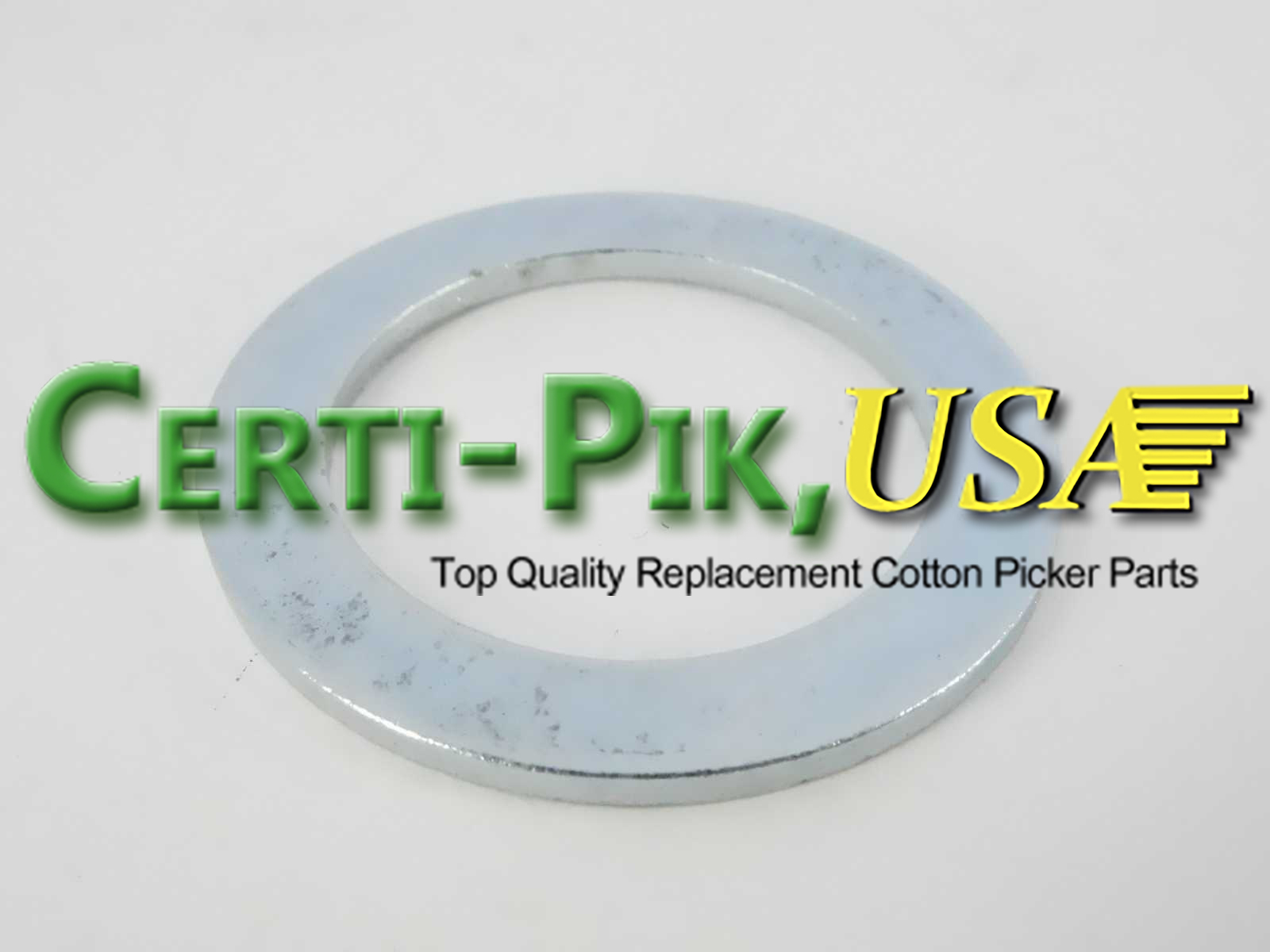 Description: WASHER – 2.50 X 1.78 X .12

OEM Part: 495-81093

Section: Air System

Case / IH Rear Fan Assembly, 2555(S.N.500)-635 Mod Exp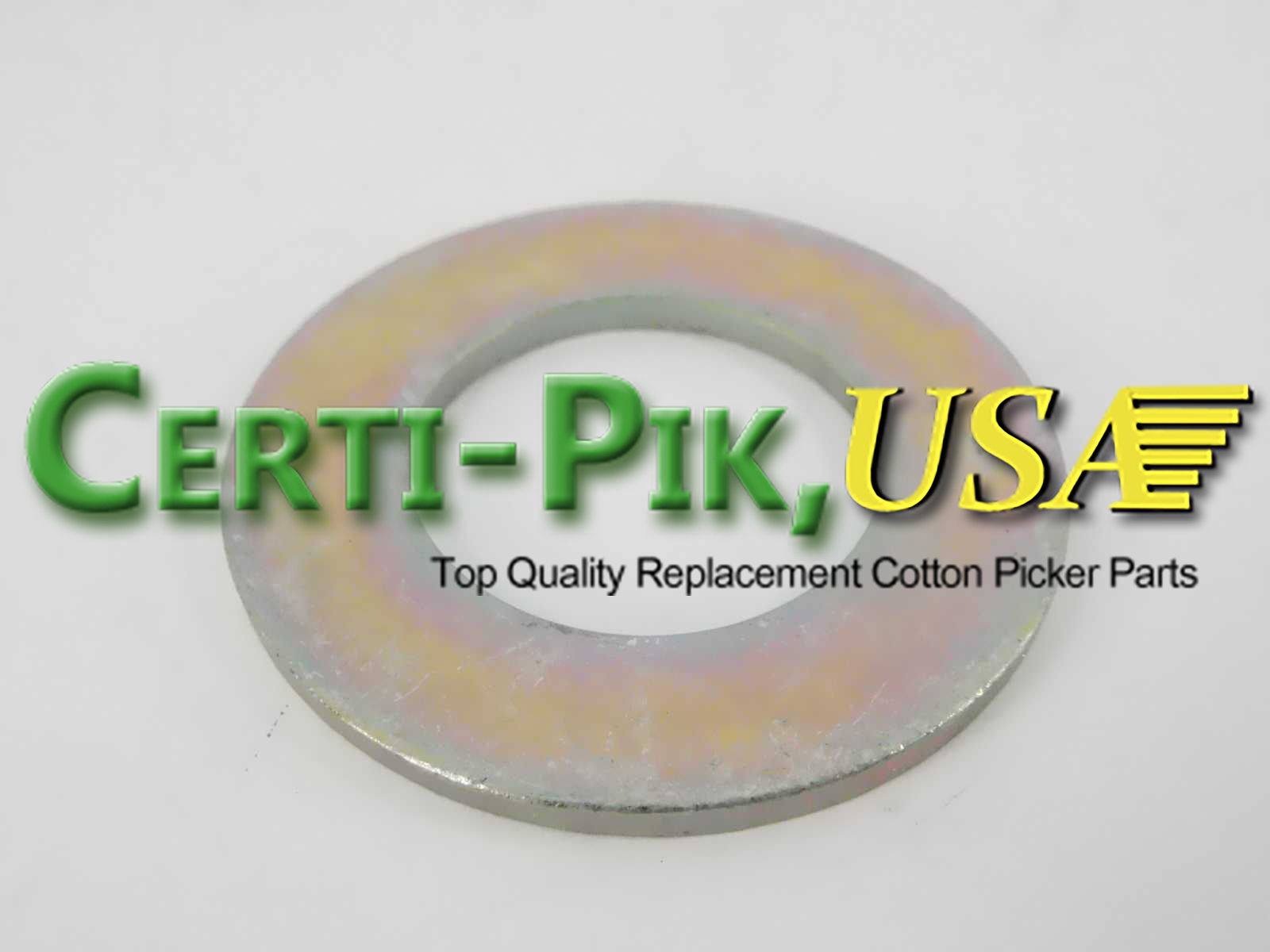 Description: WASHER – 2.50 X 1.31 X .13 HDN

OEM Part: 396-11131

Section: Air System

Case / IH Rear Fan Assembly, 2555(S.N.500)-635 Mod Exp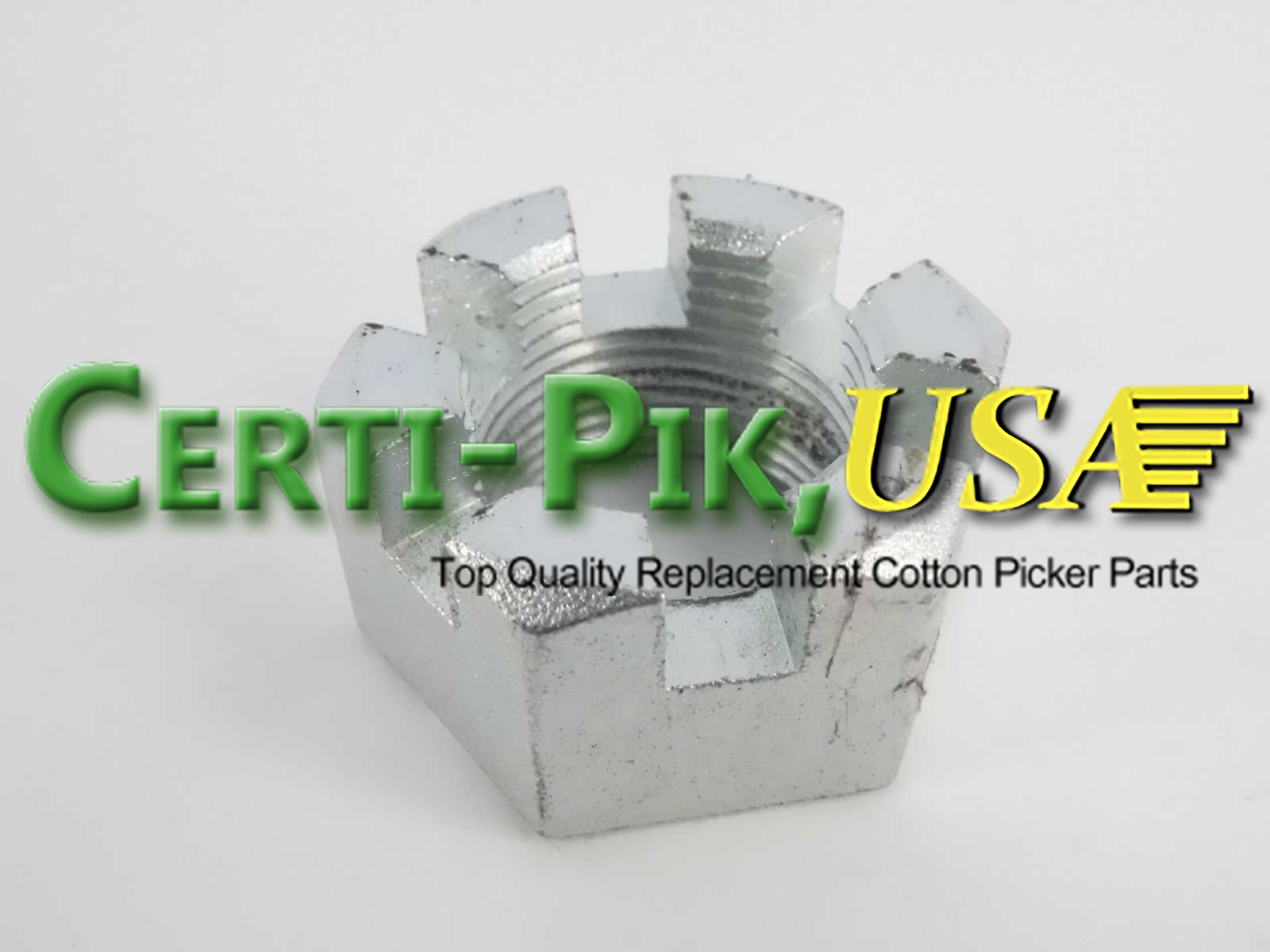 Description: NUT – 1-1/4-12 CASTLE

OEM Part: 25-1320

Section: Air System

Case / IH Rear Fan Assembly, 2555(S.N.500)-635 Mod Exp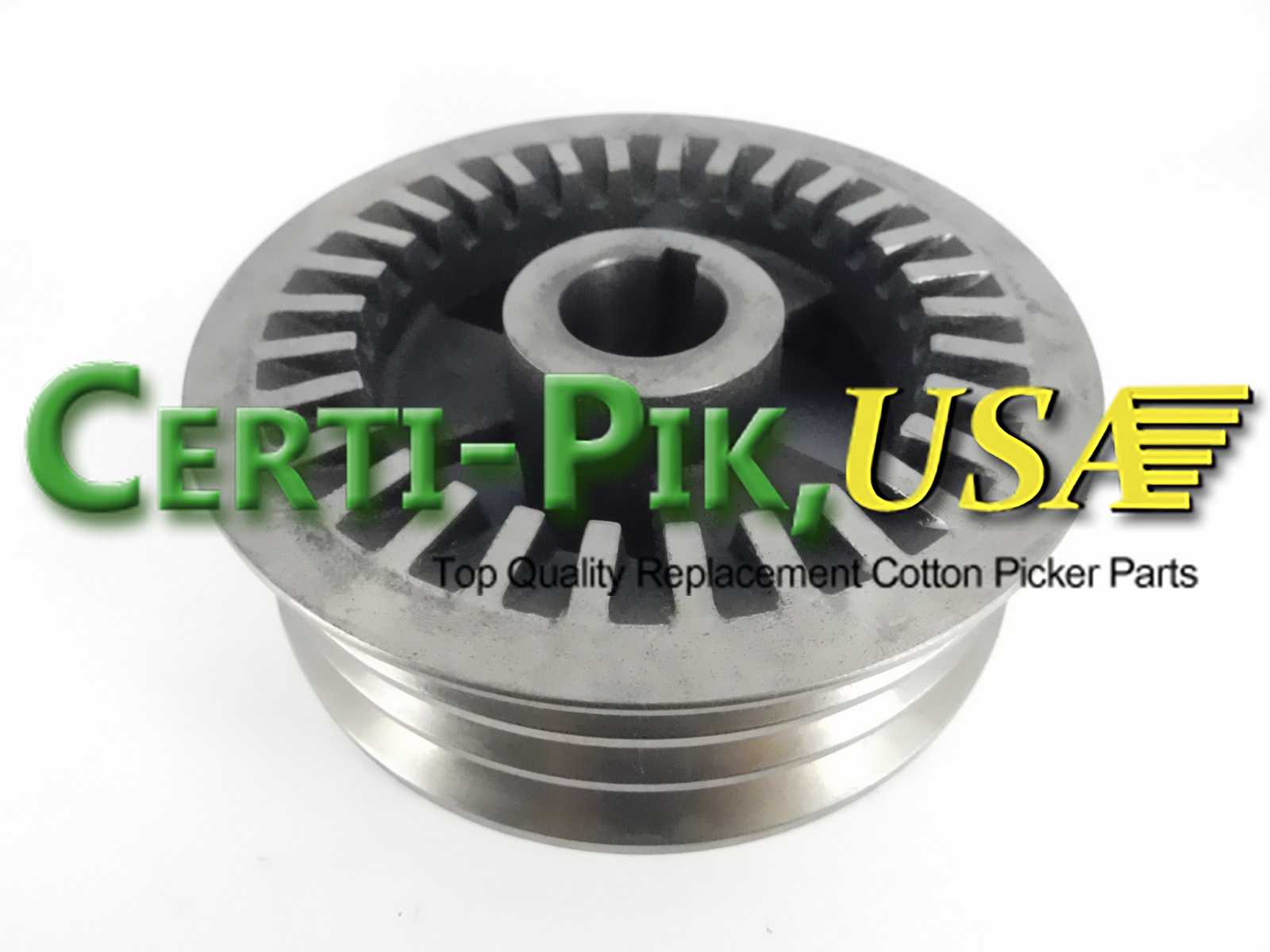 Description: PULLEY – FAN (1844-635)

OEM Part: 1338322C1

Section: Air System

Case / IH Rear Fan Assembly, 2555(S.N.500)-635 Mod Exp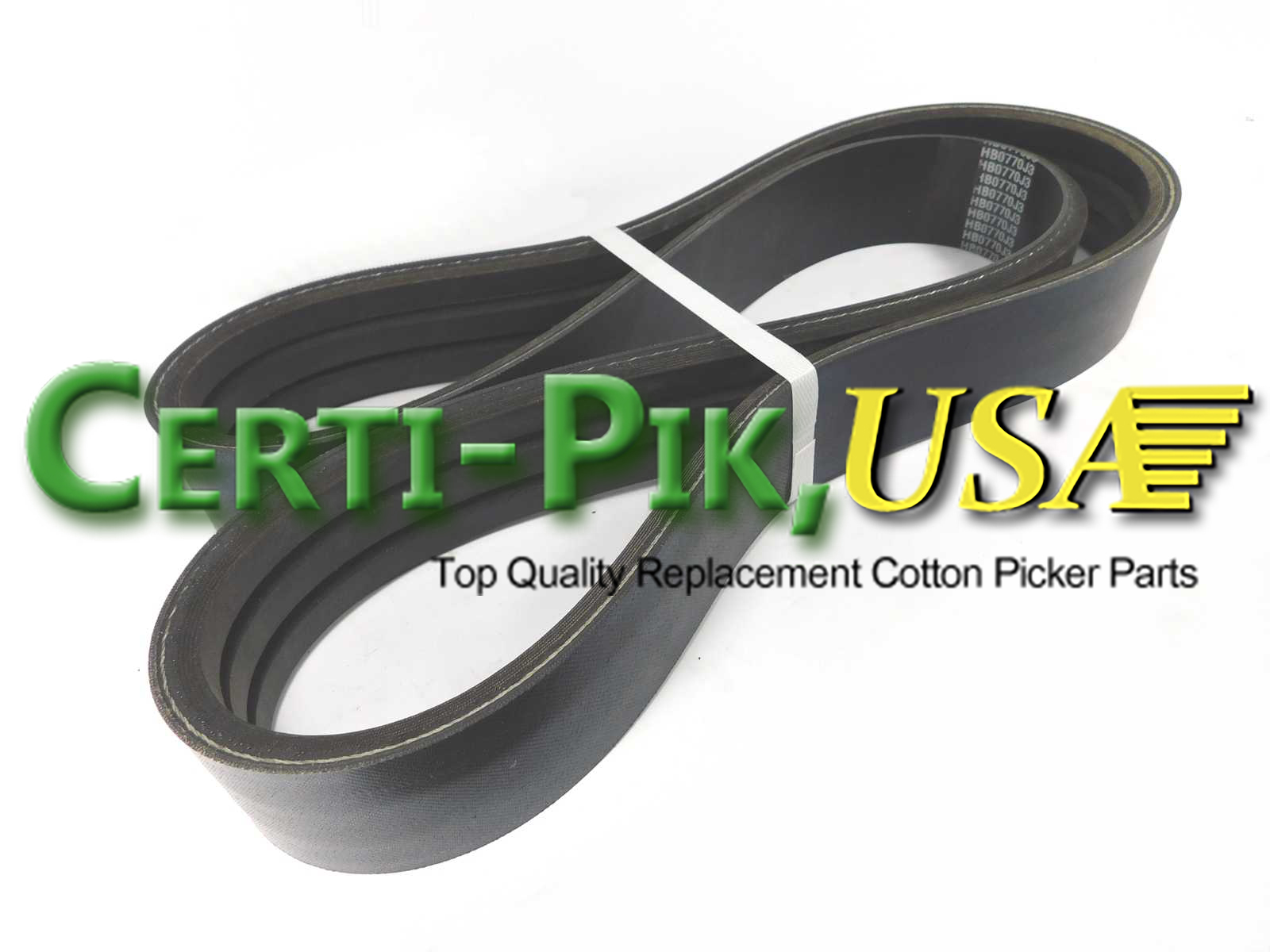 Description: BELT – FAN ROTOR – (3 Band) – 76.5″ (2055, 2155, 2555, CPX420, CPX420 Tier III, CPX610, CPX620) (Prior to S/N Y6T011701)

OEM Part: 1546117C2

Section: Air System

Case / IH Rear Fan Assembly, 2555(S.N.500)-635 Mod Exp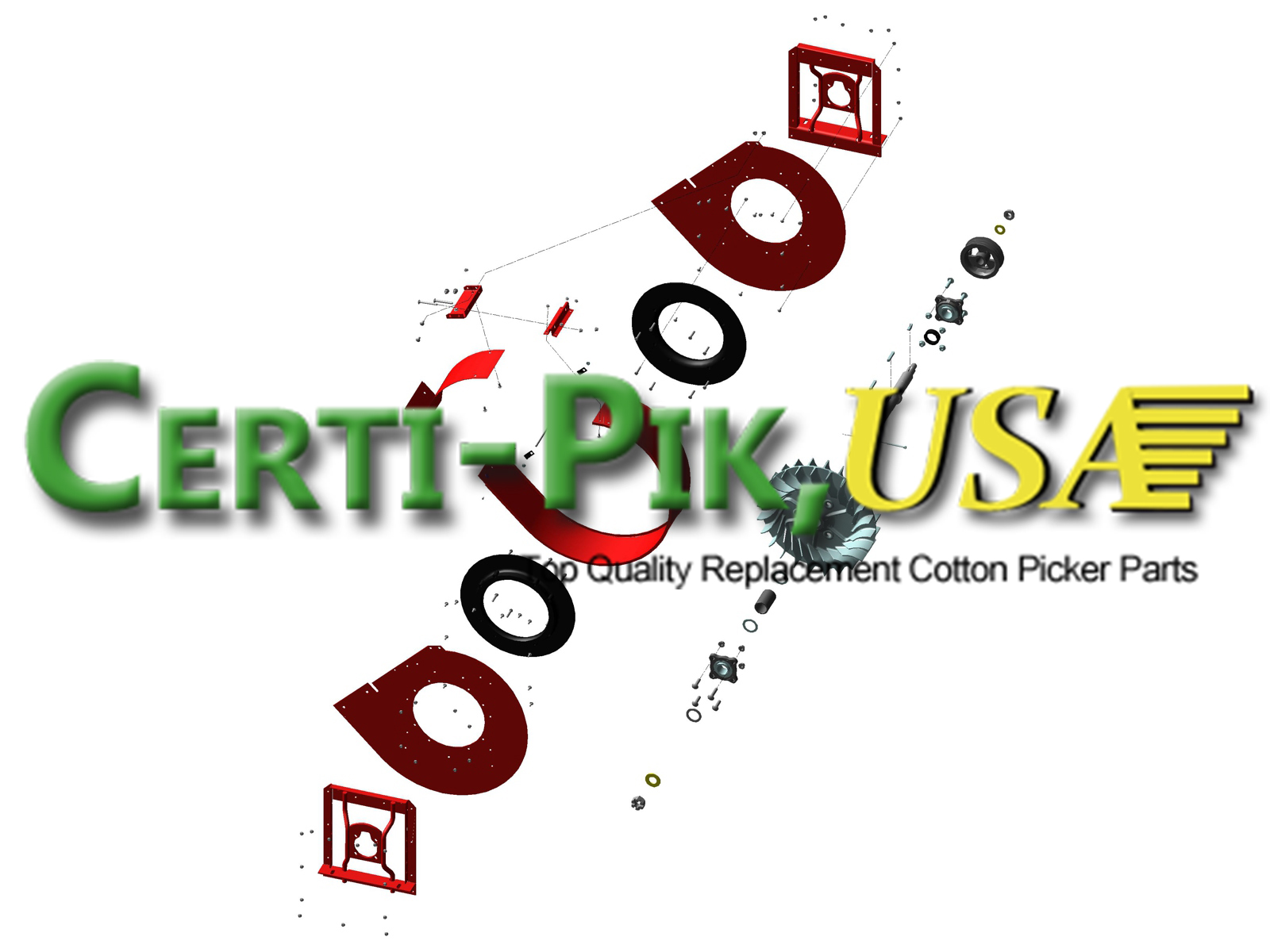 Description: REAR FAN KIT – ALL PARTS UNASSEMBLED, (INCLUDES ITEMS #1-#37) & #09040 BOLT KIT, MODELS 2555-635 – (DRIVE PULLEY #38 NOT IN KIT – NA)

OEM Part: 450631A1

Section: Air System

Case / IH Rear Fan Assembly, 2555(S.N.500)-635 Mod Exp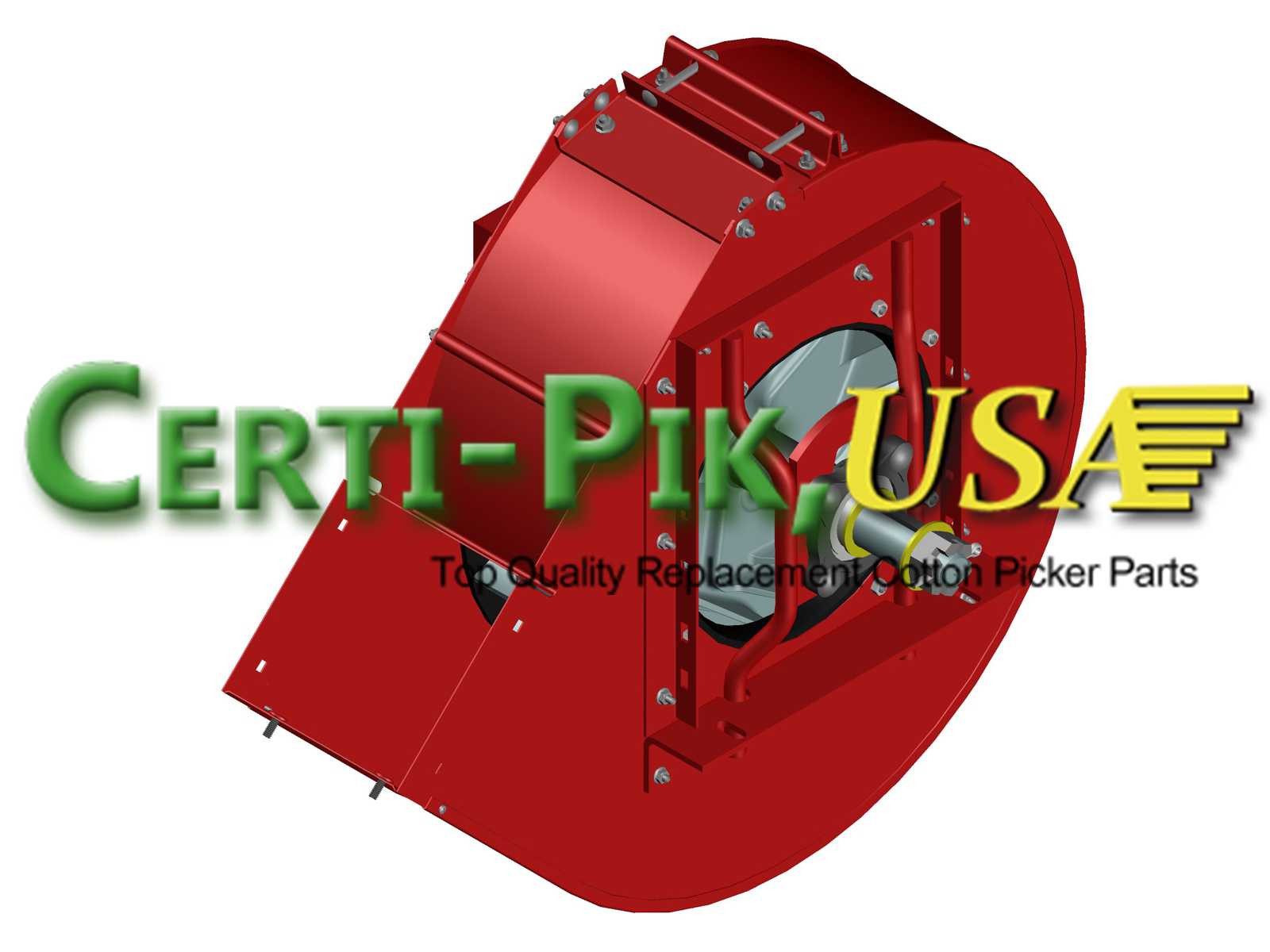 Description: REAR FAN KIT – ALL PARTS ASSEMBLED, (INCLUDES ITEMS #1-#37), MODELS 2555-635 – (DRIVE PULLEY #38 NOT IN KIT – NA)

OEM Part: 450631A1

Section: Air System

Case / IH Rear Fan Assembly, 2555(S.N.500)-635 Mod Exp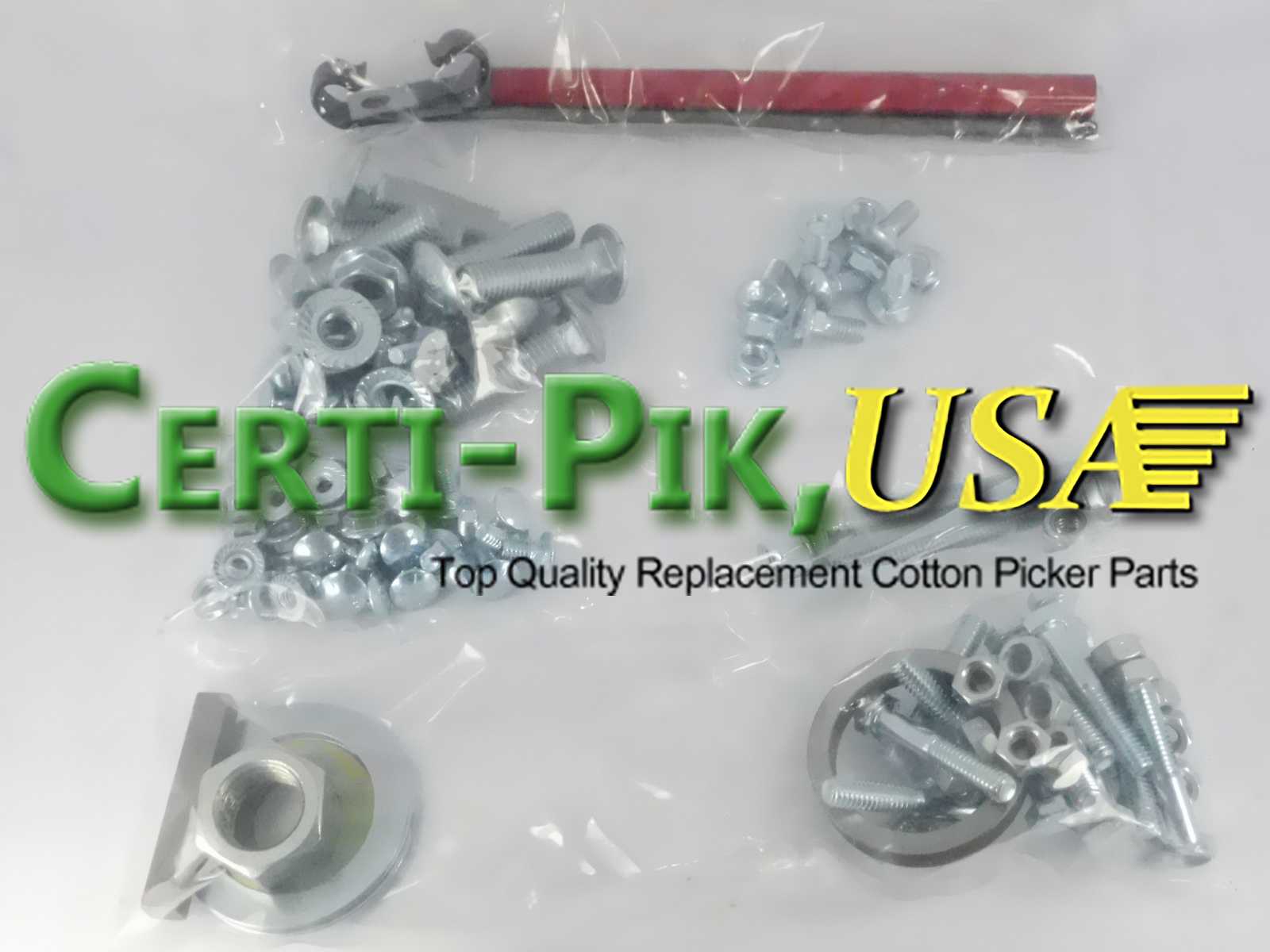 Description: BOLT KIT – COMPLETE FOR CNH FRONT FAN KIT, 2555-635 (1.75 SHAFT)

OEM Part: 9030

Section: Air System

Case / IH Front Fan Assembly, 2555(S.N.500)-635 Mod Exp