Case IH Fan Parts
Case /IH Front Fan Assembly, 1822-2555 (S.N.499)
Case IH harvester replacement parts are critical to getting the job done when parts on the cotton- harvesting machine fail. The Case IH front fan assembly is a component of the air system. The equipment models range from 1822-2555 (S.N.499).
It is hectic when parts malfunction, but there is relief available for the farmers when getting aftermarket harvester parts. It is not always necessary to get every component of an assembly for replacement. Another option is to get only the worn or broken pieces needing replacement and repair. Either way it saves time and money and gets the farmer back up and running, with little idle time waiting for parts, when you can get them when you need them.
The air system keeps everything flowing smoothly so the picker can effectively get the cotton in the basket. Sometimes cotton fragments or other debris can clog up the air system, especially if the front fan assembly is not operating as it should. It doesn't take a big piece to malfunction for the entire operation to stop.
A maintenance checklist for the cotton-picking machine should be performed before, during, and after the harvest season. Some more maintenance tips are to clean and inspect all parts at the end of the work day. Make sure lint is removed from the fins on the fan blades. Excess lint can cause the blade to be out of balance, breaking welds, causing premature wear, and tearing sheet metal. It is best to replace all worn parts before they break once detrimental wear is noticed. All it takes is one small part of an assembly to stop the machine from working.
Look for cracks, obstructed airflow, and any vibrations that are out of the ordinary. Parts used on a regular routine will wear down over time and break. The aftermarket parts give another option to the farmers, reducing downtime which would cost them more money in the long run.
Case IH parts for the front fan assembly 1822-2555 (S.N.499) are shown here with all 32 parts and three kits.
How Certi-Pik, USA Helps the Dealers
The local dealers are also vital to keeping the farmers' harvesting techniques up and running. Dealers can contact the warehouse and order the parts needed to keep their shelves stocked. When something breaks, and the farmers need the parts, they are satisfied when they know the parts are available and in stock.
Farmers are comfortable going through the dealers they know and trust. It is essential to keep them happy by having the parts most likely to wear down or malfunction handy.
The Parts of the Case IH Front Fan Assembly 1822-2555 (S.N.499)
Bearing Side Support (1/ Front Fan 2/ Rear Fan)
New Style Fan Side Panel Larger Transition Notch
Plastic Baffle or Orifice
Wrap Around Housing Cover
Housing Cover Tension Bracket
Side Support – Drive Side (1/ Front Fan)
Under Shroud Tension Bracket
Under Shroud Housing Cover
Cable Clip Clasp
Housing Spacer Pipe
Stud
Front Bearing with Housing and Locking Collar (2/ Front Fan 1/ Rear Fan)
Front Fan Shaft
Fan Blade
Shaft Spacer
5/16 x 2-1/8 Woodruff Key
Fan Pulley
46-13/16 Length (2 Band) Middle Fan Rotor Belt
3 Band Fan Rotor Front Belt
Front Fan Kit (All Parts Not Assembled) Includes Bolt Kit #08200 and Parts 1-31
All Parts Assembled Front Fan Kit
Complete Bolt Kit for Front Case IH Fan Kit 1822-2555
Nuts, Bolts, and Washers for Case IH Front Fan Assembly 1822-2555 (S.N.499)
1/4 Serr Hex Flange Nut
1/4 x 1/2″ Carriage Bolt
1/4 x 3/4″ Carriage Bolt
8-18 x 3/8″ Self Tap Screw
5/16 x 3/4″ Carriage Bolt
3/8 x 3″ Carriage Bolt
5/16 Serr Hex Flange Nut
3/8 Nylon Lock Nut
5/16 x 1-3/4″ Hex Head Bolt
5/16 Center Lock Nut
3/8 x 1-1/2″ Carriage Bolt
1-13/32 x 2-1/4 x 1/16 Washer
1.75 x .937 x .13 HDN Washer
7/8 Nylon Lock Nut
You can contact us using the following additional options:
Shopping Cart: You can place your order through the links on our website and we will confirm your order via email or get in contact with you to discuss any details that may be unclear. For your convenience, you can order your parts any time of the day or night.
Email: [email protected]
Fax: 1-712-752-8472
Case /IH Front Fan Assembly, 1822-2555 (S.N.499)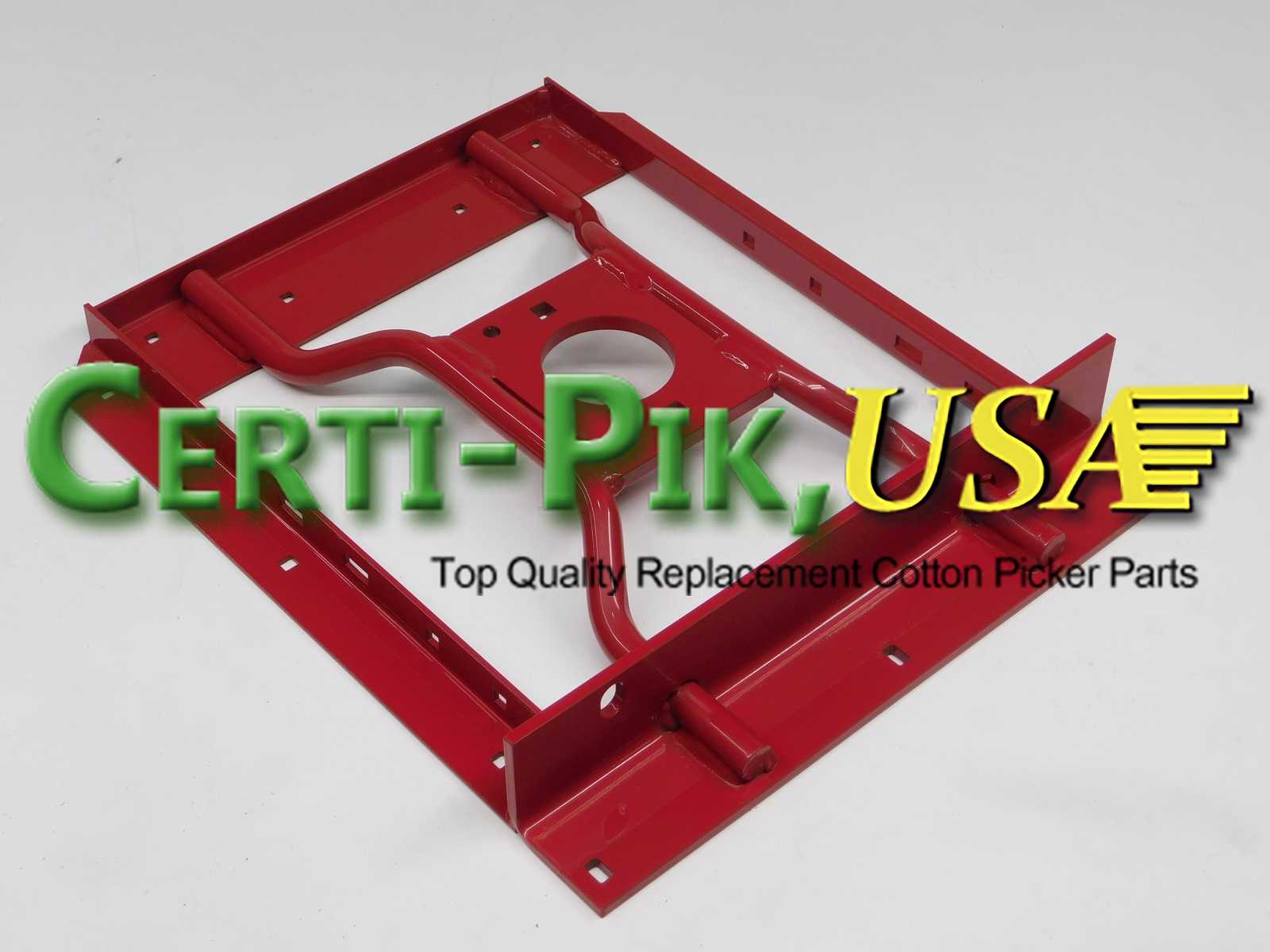 Description: SIDE SUPPORT – BEARING ( 1/FRONT FAN, 2/REAR FAN )

OEM Part: 1260120C3

Section: Air System

Case /IH Front Fan Assembly, 1822-2555 (S.N.499)