Case IH Air System Parts
Case IH Cotton Picker Air System Parts
Getting the best replacement parts for your picker is essential. These parts include cotton picker air system parts. At Certi-Pik, we are a top supplier of these components. We have excellent parts for Case IH Cotton Picker air systems, and will ensure your cotton picker performs optimally. We are Better Business Bureau accredited and certified by the Federation of Independent Business. Our team of experienced and knowledgeable individuals ensures that our customers receive the cotton picker air system parts that they need.
Case IH Air System
Your air system is crucial in preventing choke problems within your harvester. It is therefore essential that your fan and air system are working correctly. Wear and tear is one of the primary ways that your system gets damaged. It is, therefore, essential that you regularly inspect your fans and air system and replace worn-out parts.
If you have lint build-up in your fan, you need to clean it immediately, or replace it if necessary. Lint build-up on your blower can increase the occurrence of choke problems, less air flow, vibration, cracking, and catastrophic fan assembly failure. If your fan is not working optimally, you may also have problems with your picking spindles. These can result in reduced performance during harvesting.
That is because your cotton harvester's conveyor duct relies on the fan to push the cotton into the containment area from the picking unit. A damaged fan and air system will lead to clogging in the ductwork and picking unit. If you notice wear and damage signs on your fan or air system, you should replace it immediately with one of our parts for the Case IH fan systems.
Why You Should Buy from Certi-Pik USA
Here are some of the reasons you should buy your parts from Certi-Pik USA.
Many payment methods including Visa, MasterCard cash on delivery, etc.
It is easy to make an order through email, fax, or a phone call.
90-day warranty on all our products.
We offer fast shipment.
At Certi-Pik USA, we have a wide range of cotton picker air system parts and assemblies. If you want to learn or make an order, send us an e-mail online or call us at (712) 752-8460.
Air System Components
We stock a wide variety of cotton picker air system components you can use for your air system. You can order these parts from Certi-Pik USA at any time. We have a wide variety of the spare parts you need, ranging from side panels, keys, pulleys, baffles belts, among others. It's vital to carry out regular maintenance inspections on your cotton picker air system. If some parts are worn out or damaged, you need to replace them to ensure that the machine works correctly. Check out our catalog that includes air system parts that we ship to you when you order.
Case/IH Front Fan Assembly, 1822-2555 (S.N.499)
If you are looking for a Case IH Front fan Assembly, we offer three options. Kit 1 is a complete front fan kit unassembled, Kit 2 a fully assembled front fan kit, and Kit 3 a Bolt kit. You can also purchase individual parts to replace damaged components of your air system. We also have an image catalog that you can use to identify the parts you need for your front fan assembly.
Case /IH Rear Fan Assembly, 1822-2555 (S.N.499)
If the rear fan assembly is not working, you need to replace it. You can also replace parts of the rear fan assembly. There is a picture catalog available you can use to choose the components you are looking for. If you need the entire fan assembly, you can choose to buy an assembled or unassembled one.
Case / IH Front or Rear Fan Assembly, 2555(S.N.500)-635 Mod Exp
There are three Kits available if you are looking for this fan assembly. You can choose to buy them assembled or unassembled. There are also individual components available, including parts for the housing assembly, inner blade, and shaft assembly, pulleys, and bolt kits. You can talk to a member of our team to get help when placing your order.
Case /IH Front Fan Assembly, 1822-2555 (S.N.499)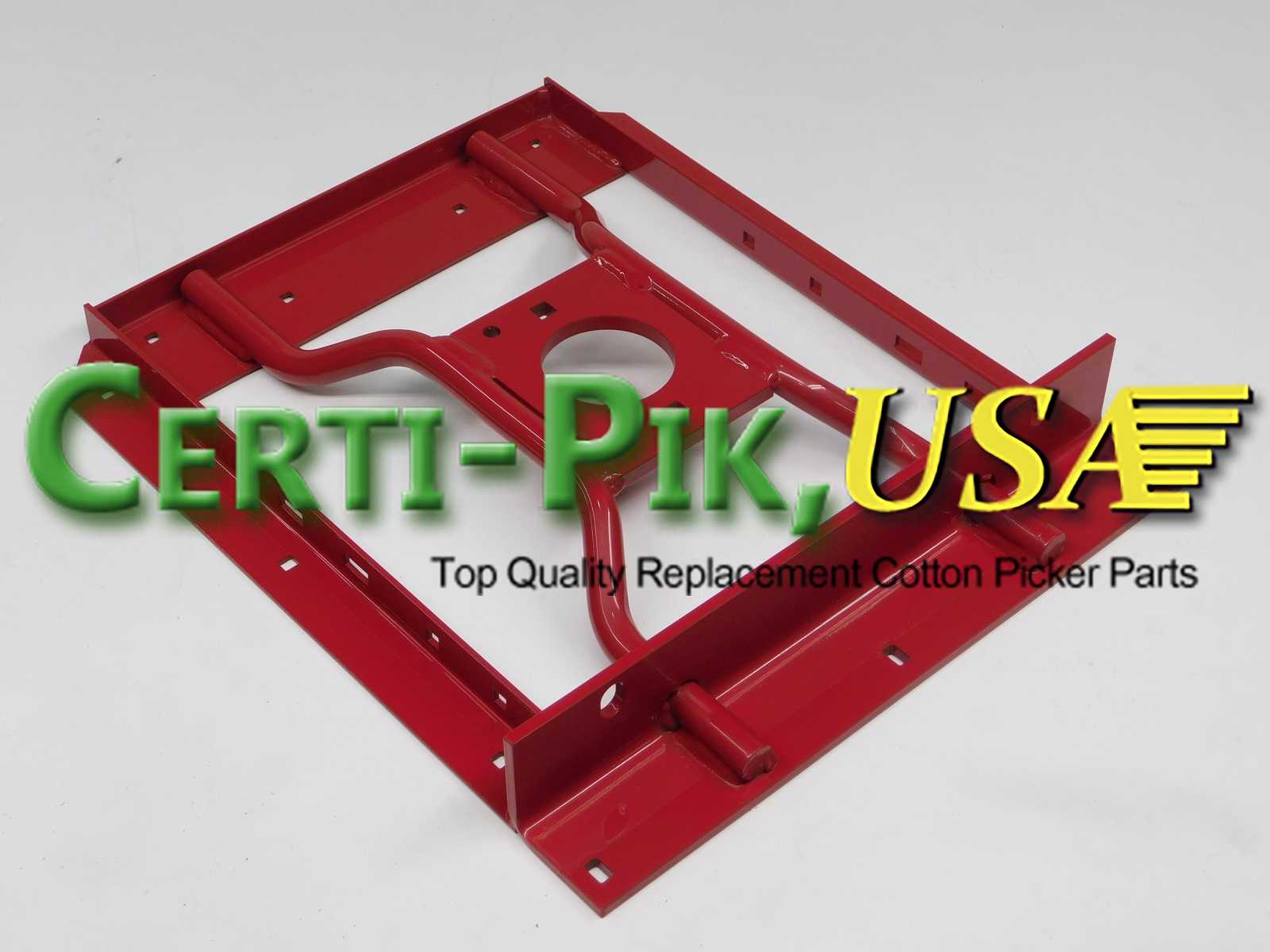 Description: SIDE SUPPORT – BEARING ( 1/FRONT FAN, 2/REAR FAN )

OEM Part: 1260120C3

Section: Air System

Case /IH Front Fan Assembly, 1822-2555 (S.N.499)



---
Case / IH Front Fan Assembly, 2555 (S.N.500) – 635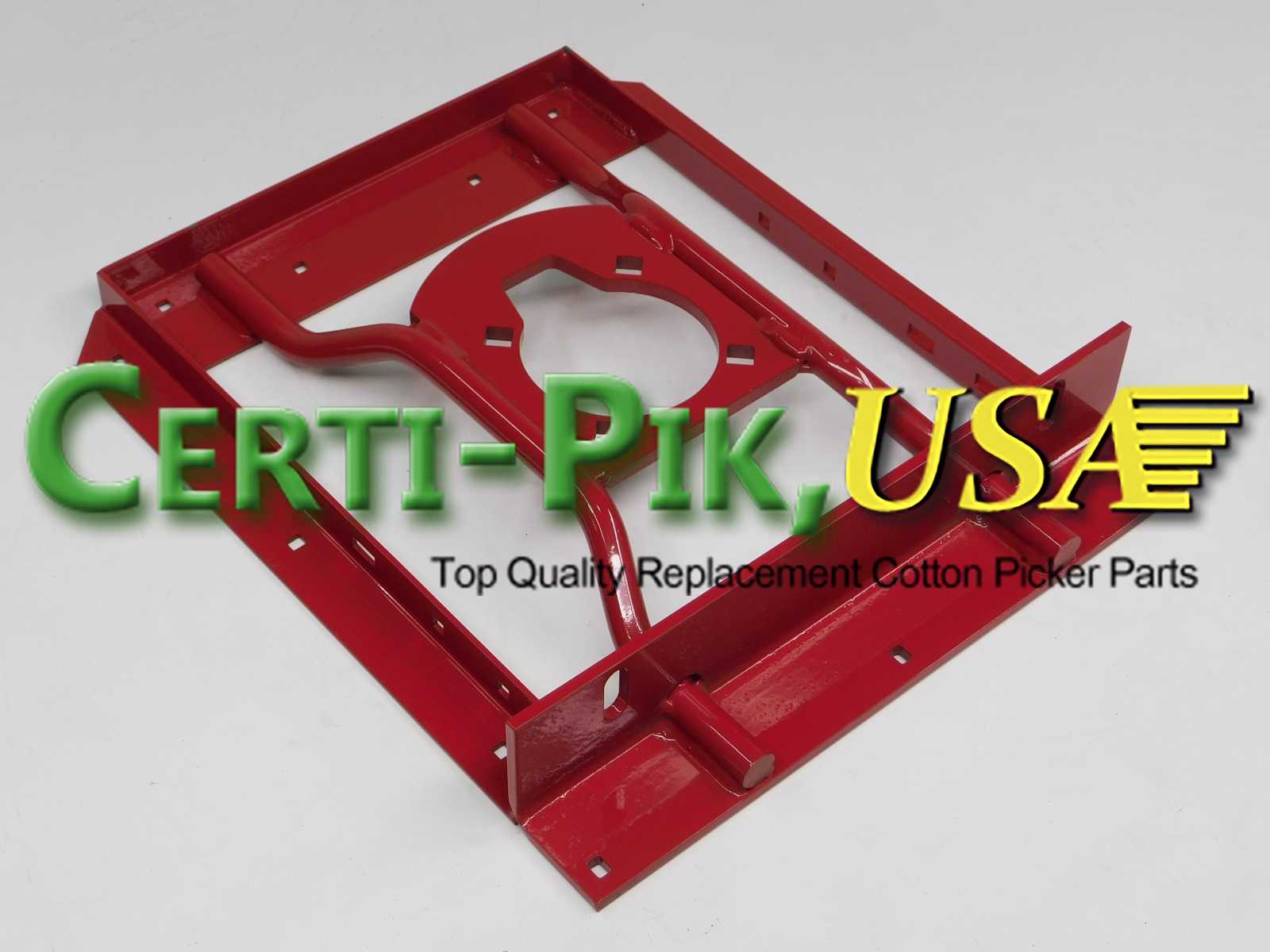 Description: SIDE SUPPORT 4-BOLT REAR – 1.75 DIA SHAFT – 1 ON FRONT FAN – 2 ON REAR FAN

OEM Part: 243038A2

Section: Air System

Case / IH Front Fan Assembly, 2555(S.N.500)-635 Mod Exp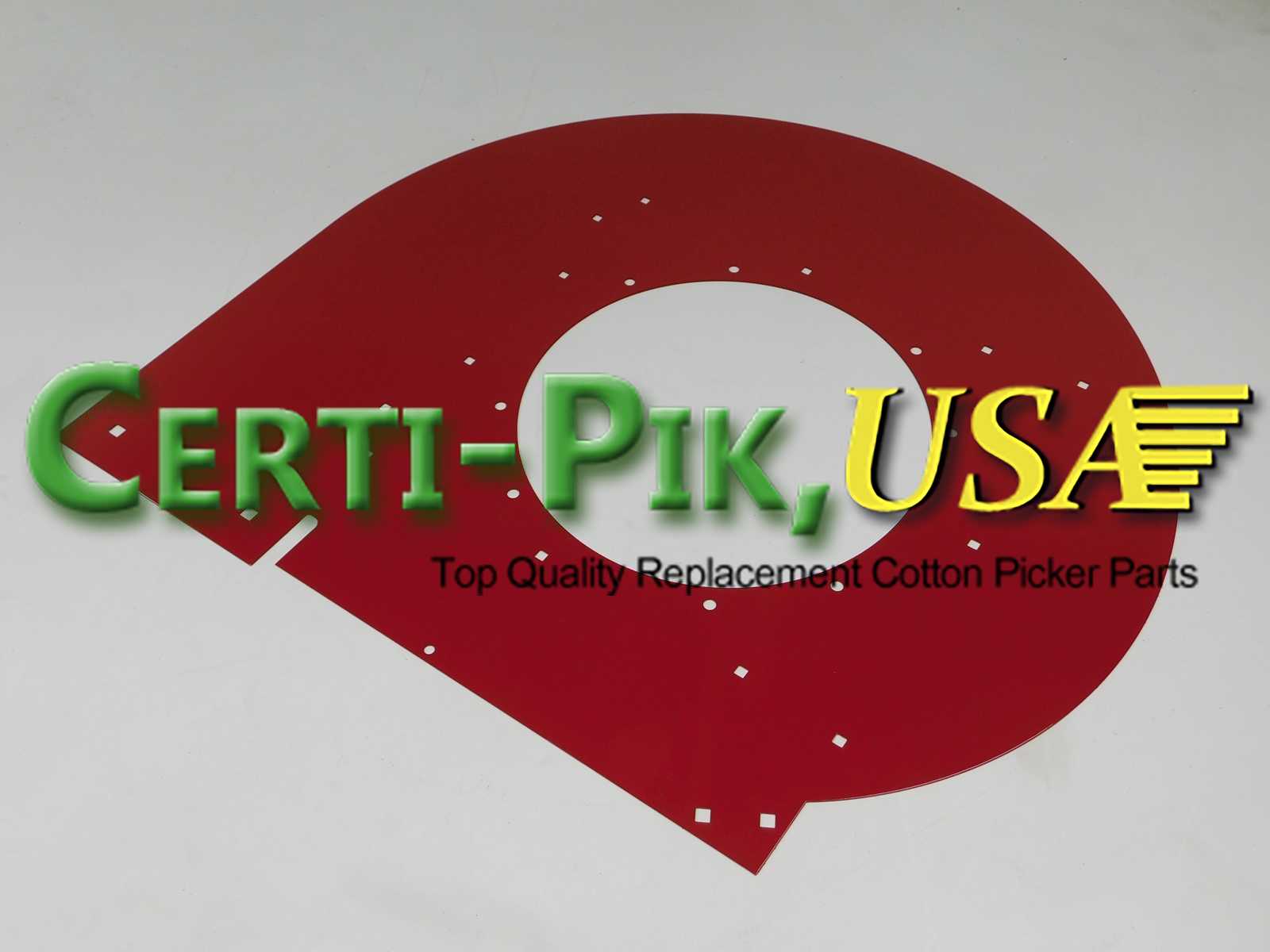 Description: FAN SIDE PANEL – NEW STYLE – LARGER TRANSITION NOTCH

OEM Part: 1260067C2

Section: Air System

Case / IH Front Fan Assembly, 2555(S.N.500)-635 Mod Exp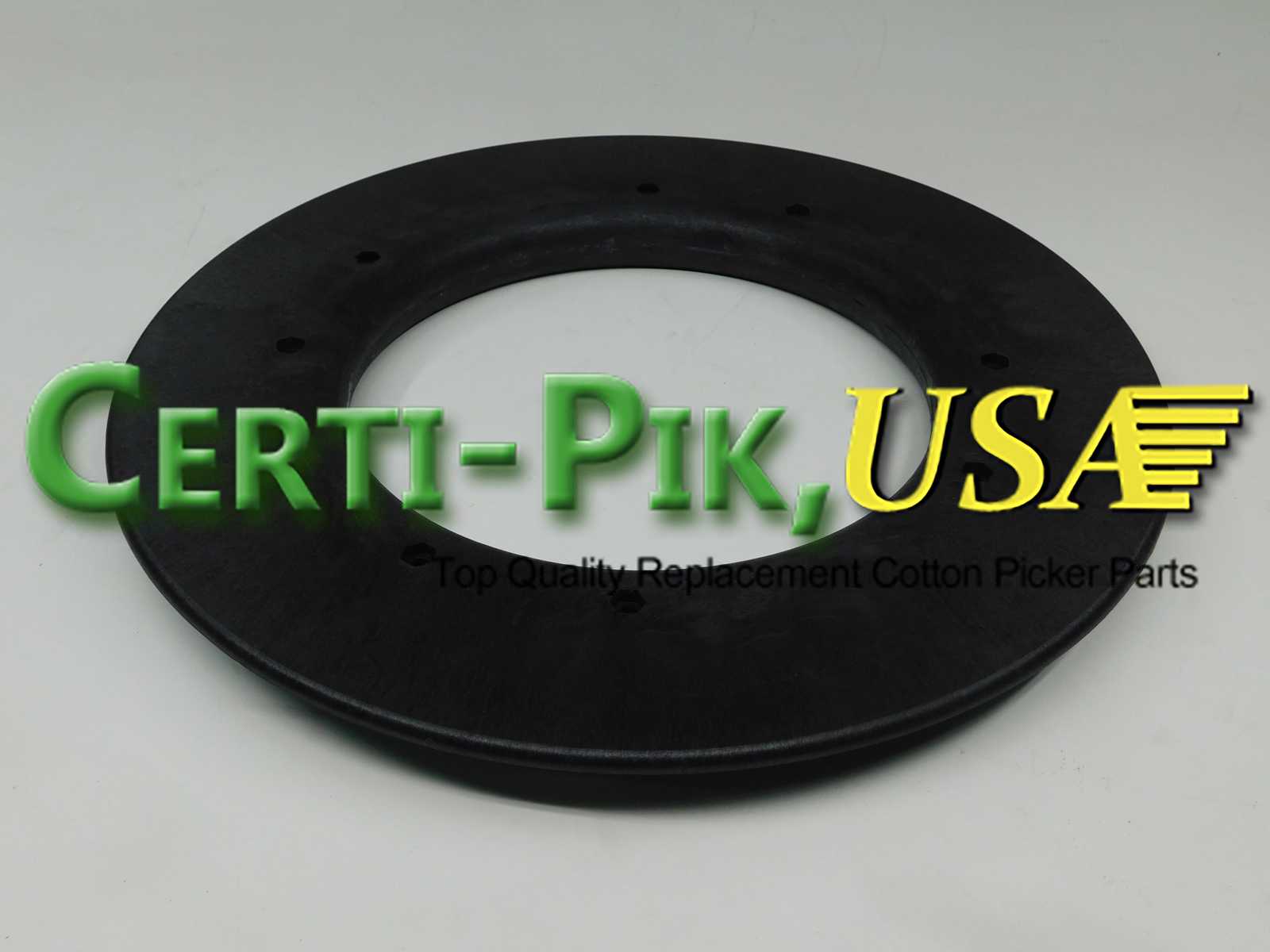 Description: BAFFLE – PLASTIC BAFFLE OR ORIFICE

OEM Part: 207515C1

Section: Air System

Case / IH Front Fan Assembly, 2555(S.N.500)-635 Mod Exp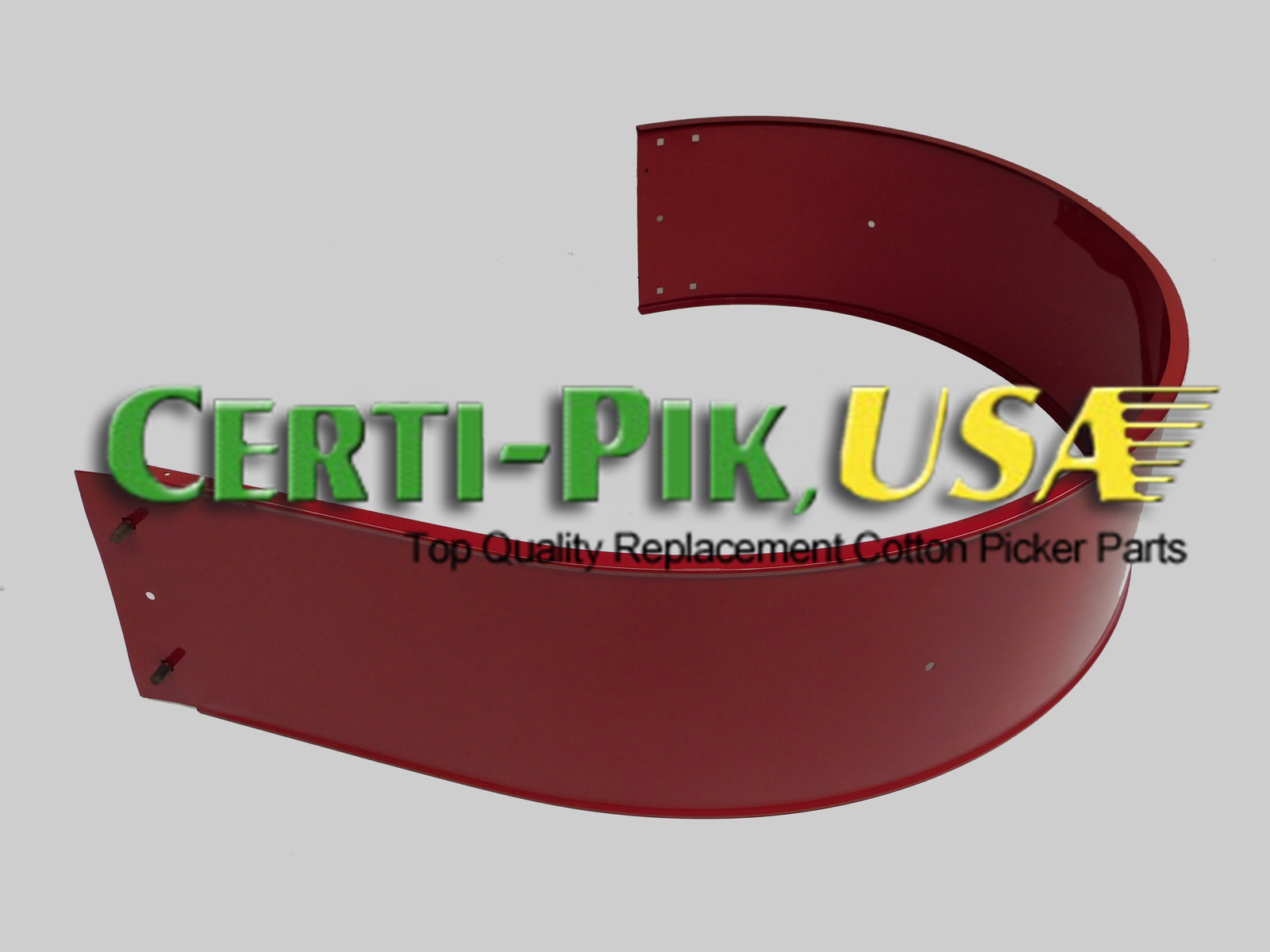 Description: WRAP AROUND – HOUSING COVER

OEM Part: 221533C1

Section: Air System

Case / IH Front Fan Assembly, 2555(S.N.500)-635 Mod Exp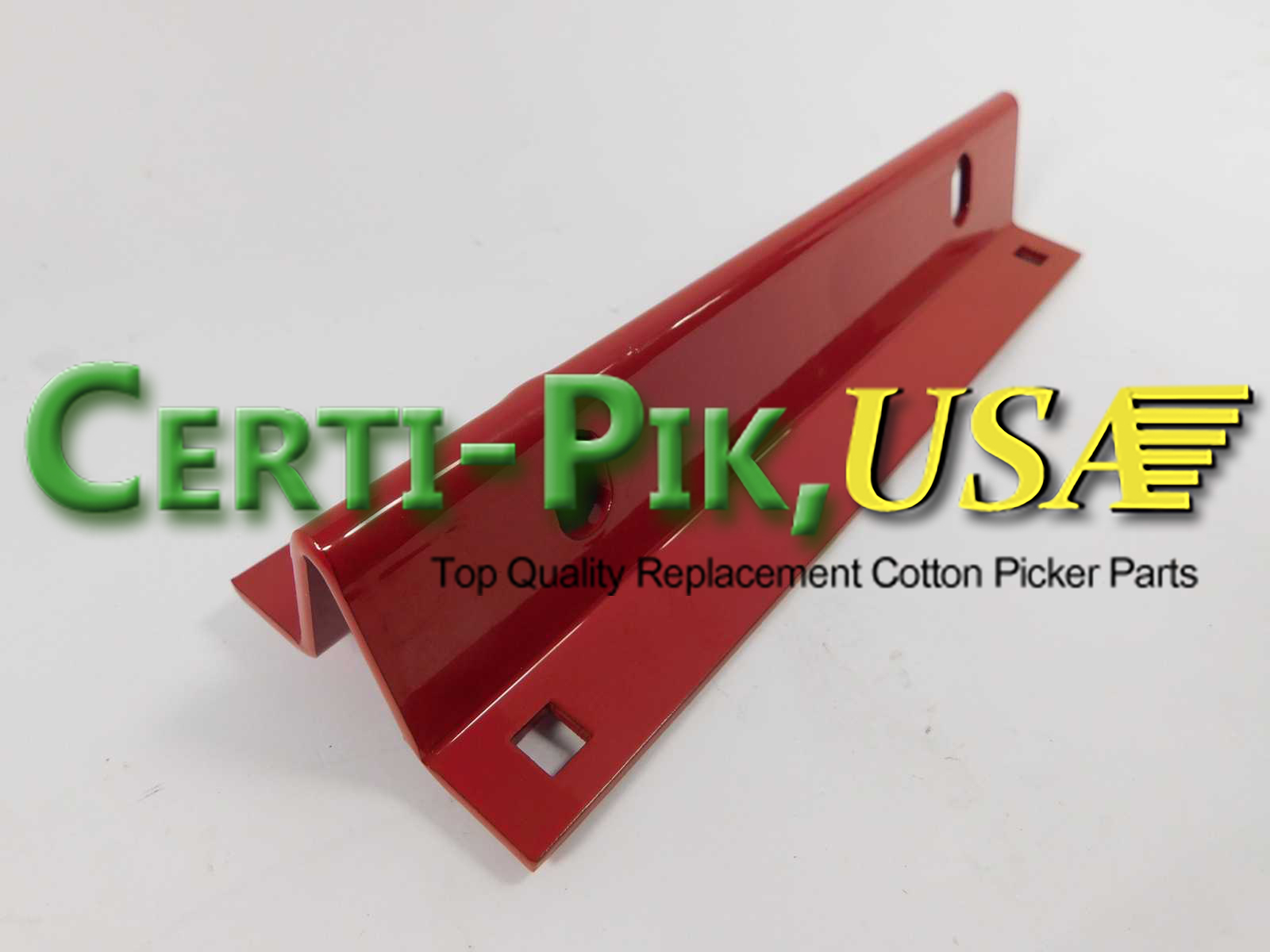 Description: BRACKET – HOUSING COVER TENSION BRACKET

OEM Part: 204414C1

Section: Air System

Case / IH Front Fan Assembly, 2555(S.N.500)-635 Mod Exp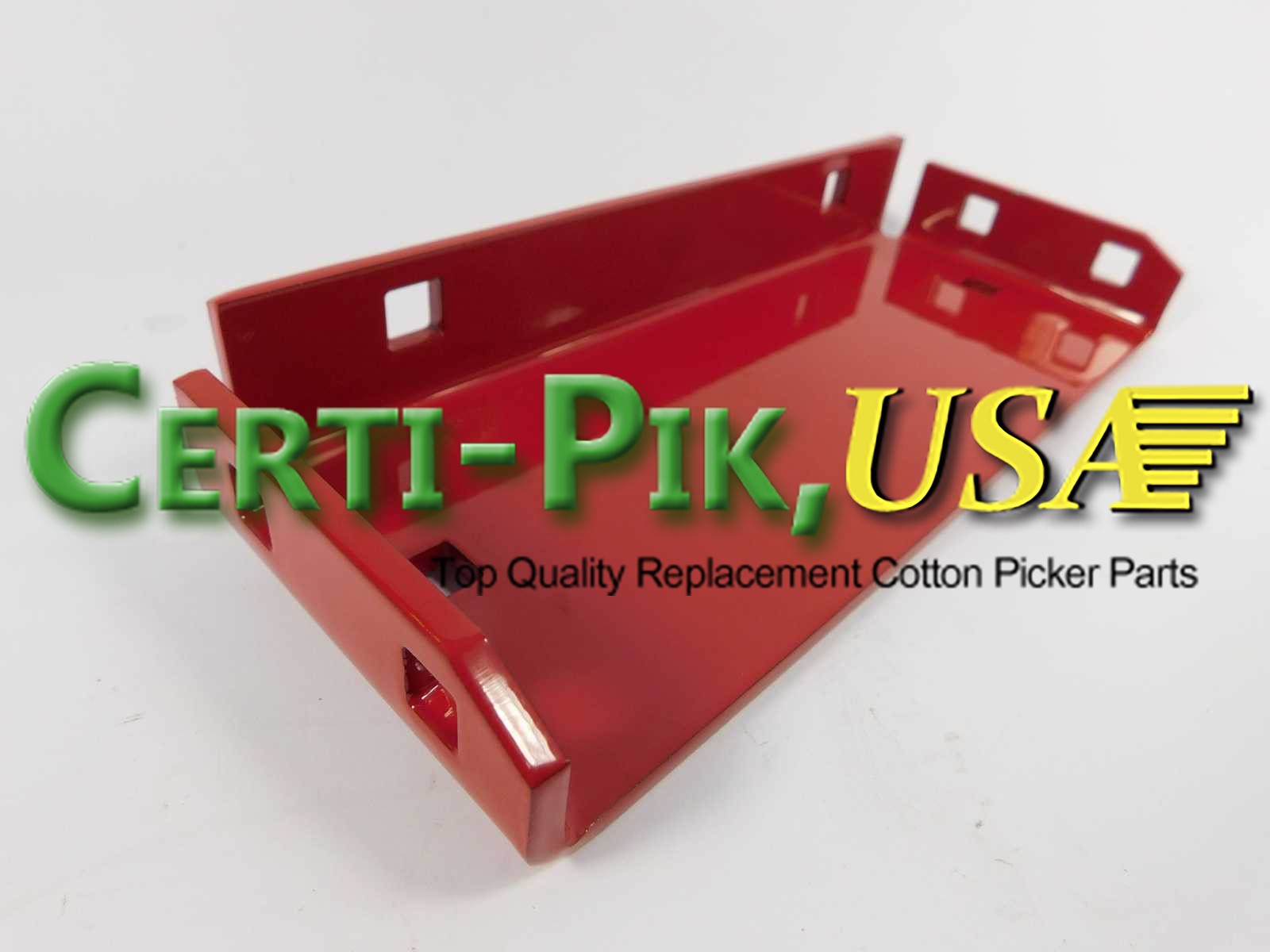 Description: BRACKET – UNDER SHROUD TENSION BRACKET

OEM Part: 204415C1

Section: Air System

Case / IH Front Fan Assembly, 2555(S.N.500)-635 Mod Exp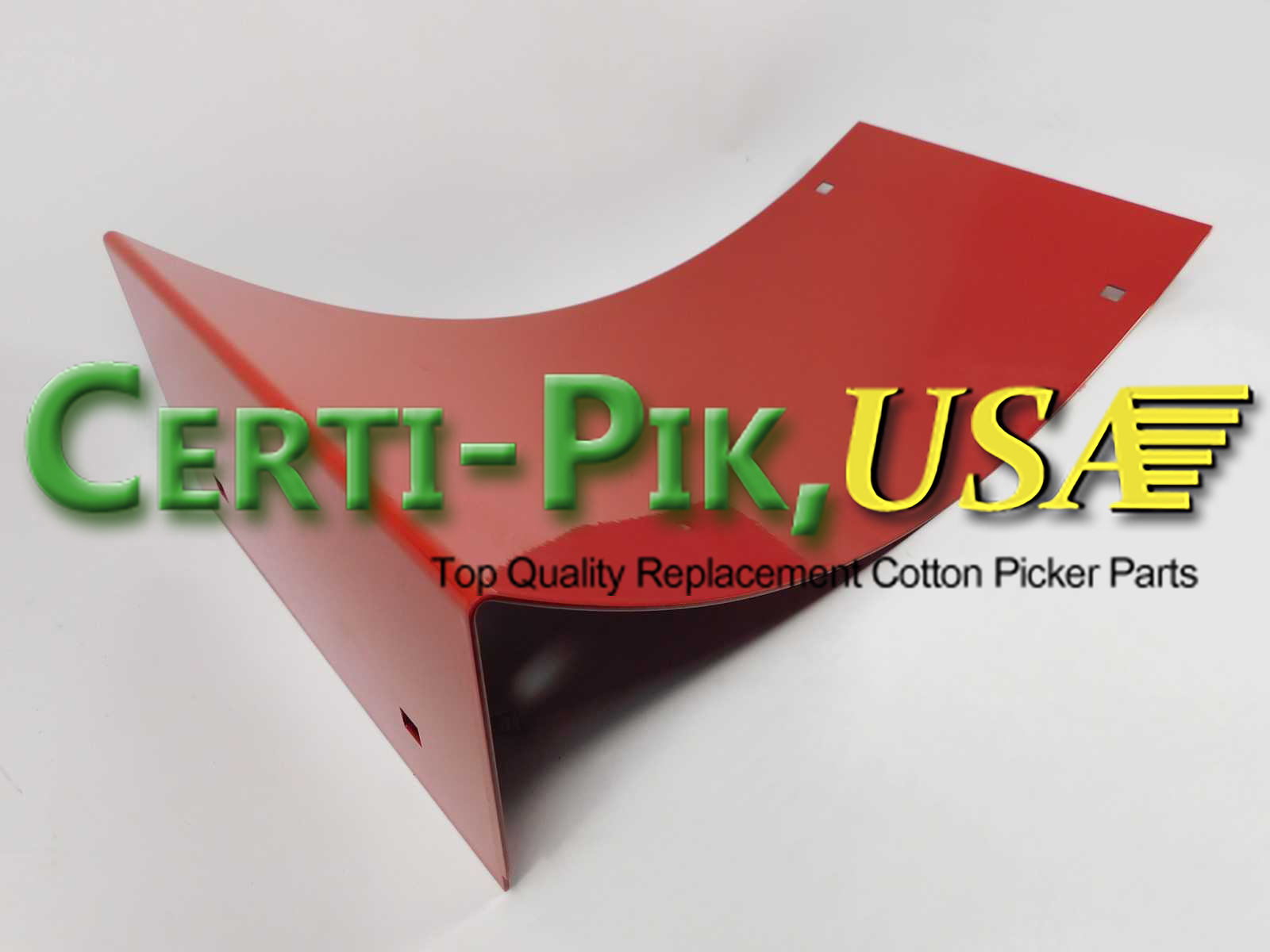 Description: UNDER SHROUD – HOUSING COVER

OEM Part: 204416C1

Section: Air System

Case / IH Front Fan Assembly, 2555(S.N.500)-635 Mod Exp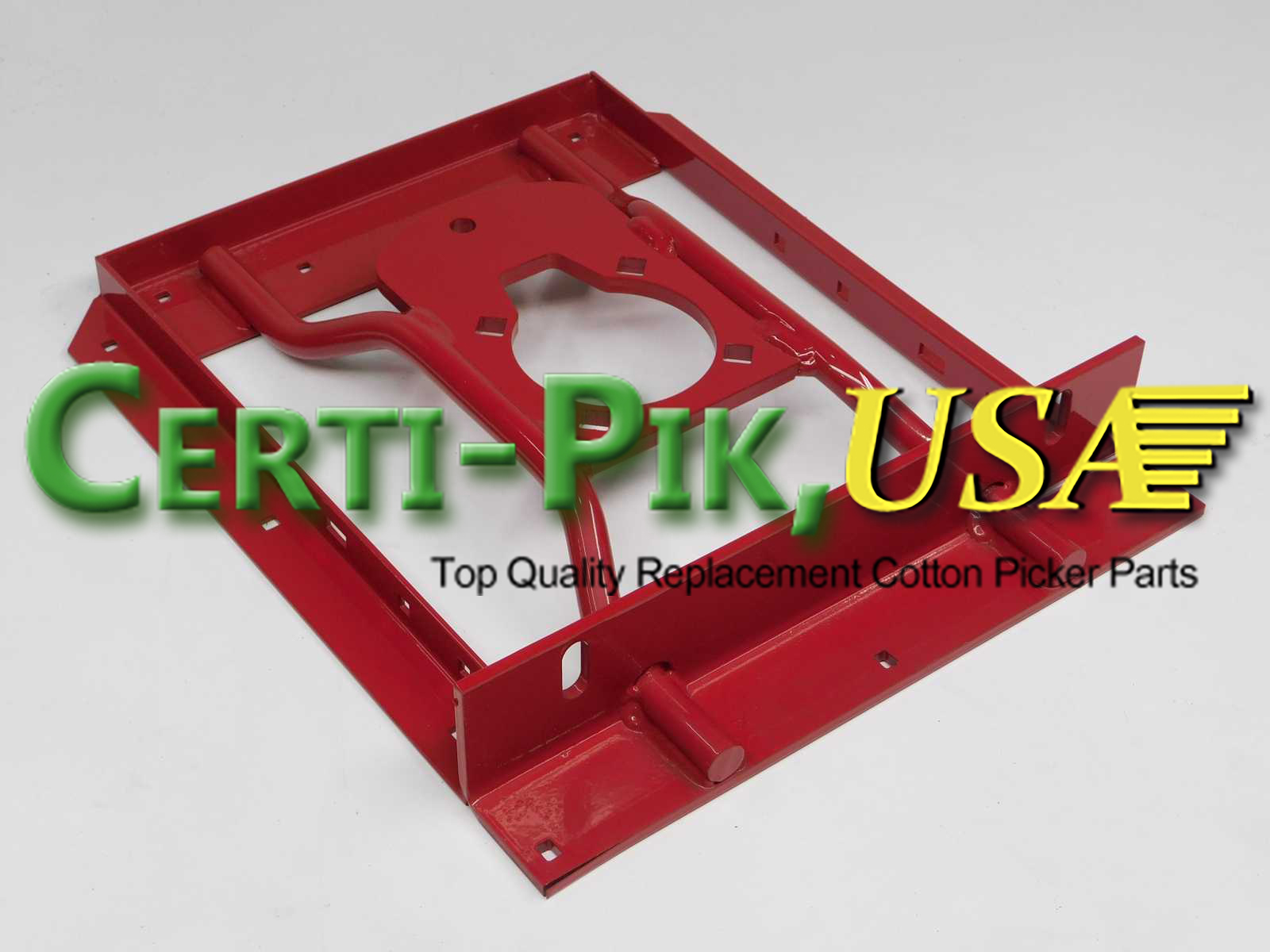 Description: CNH SIDE SUPPORT 4-BOLT FRONT – 1.75 DIA SHAFT – 1 ON FRONT FAN – NOT ON REAR FAN

OEM Part: 87403361

Section: Air System

Case / IH Front Fan Assembly, 2555(S.N.500)-635 Mod Exp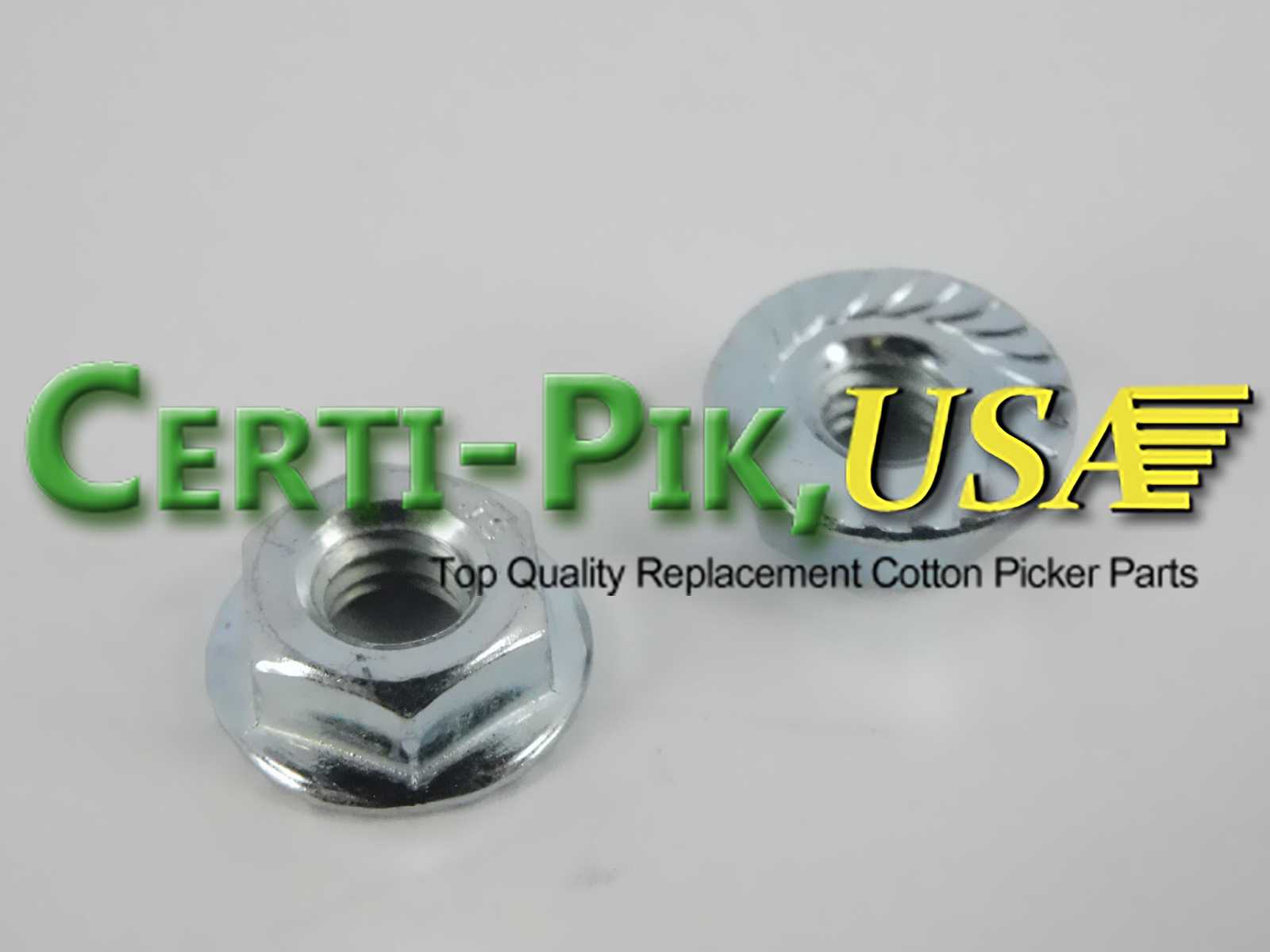 Description: NUT – 1/4 – SERR HEX FLANGE

OEM Part: N10217

Section: Air System

Case / IH Front Fan Assembly, 2555(S.N.500)-635 Mod Exp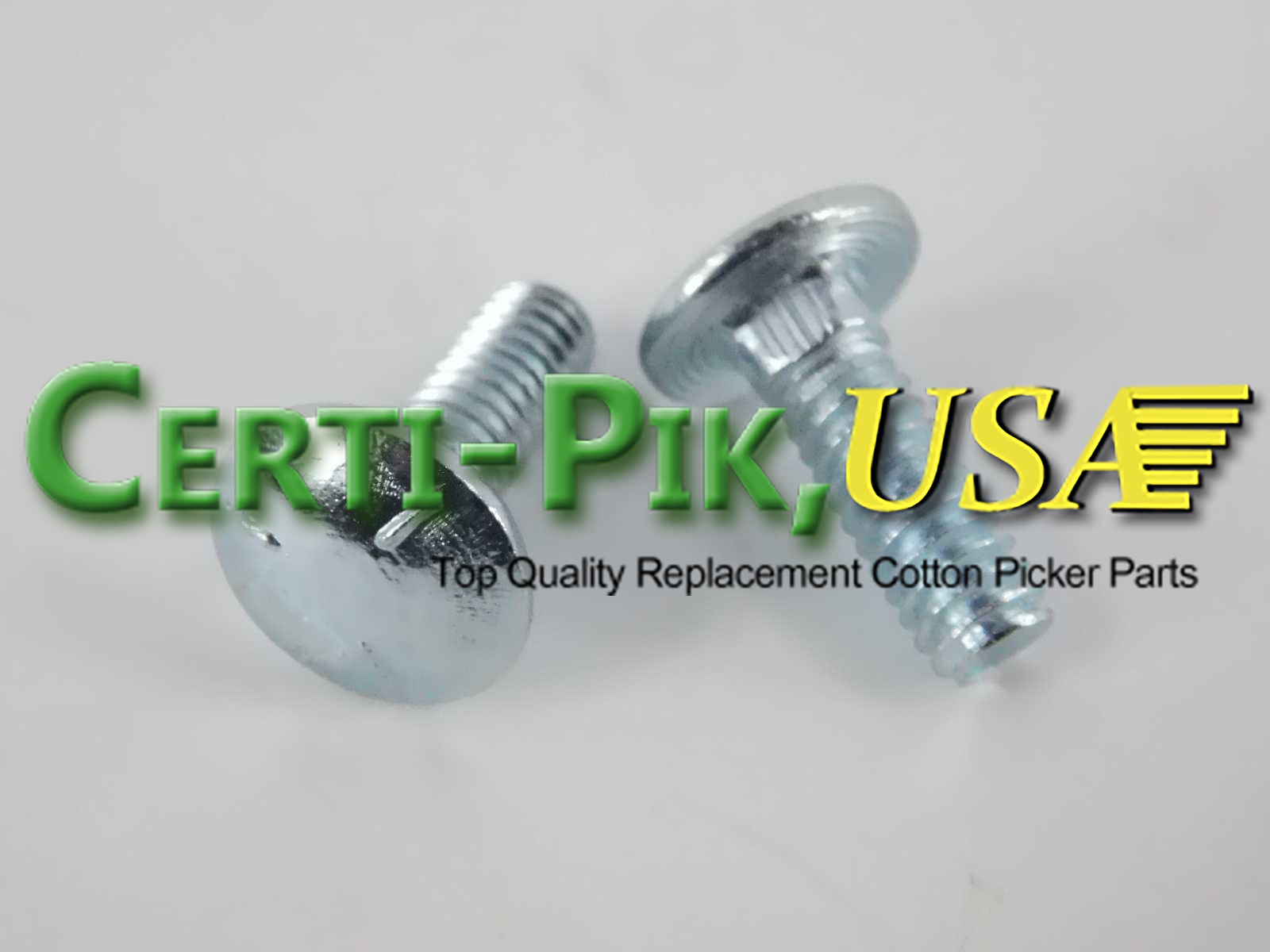 Description: BOLT – 1/4 X 3/4″ CARRIAGE

OEM Part: 434-412

Section: Air System

Case / IH Front Fan Assembly, 2555(S.N.500)-635 Mod Exp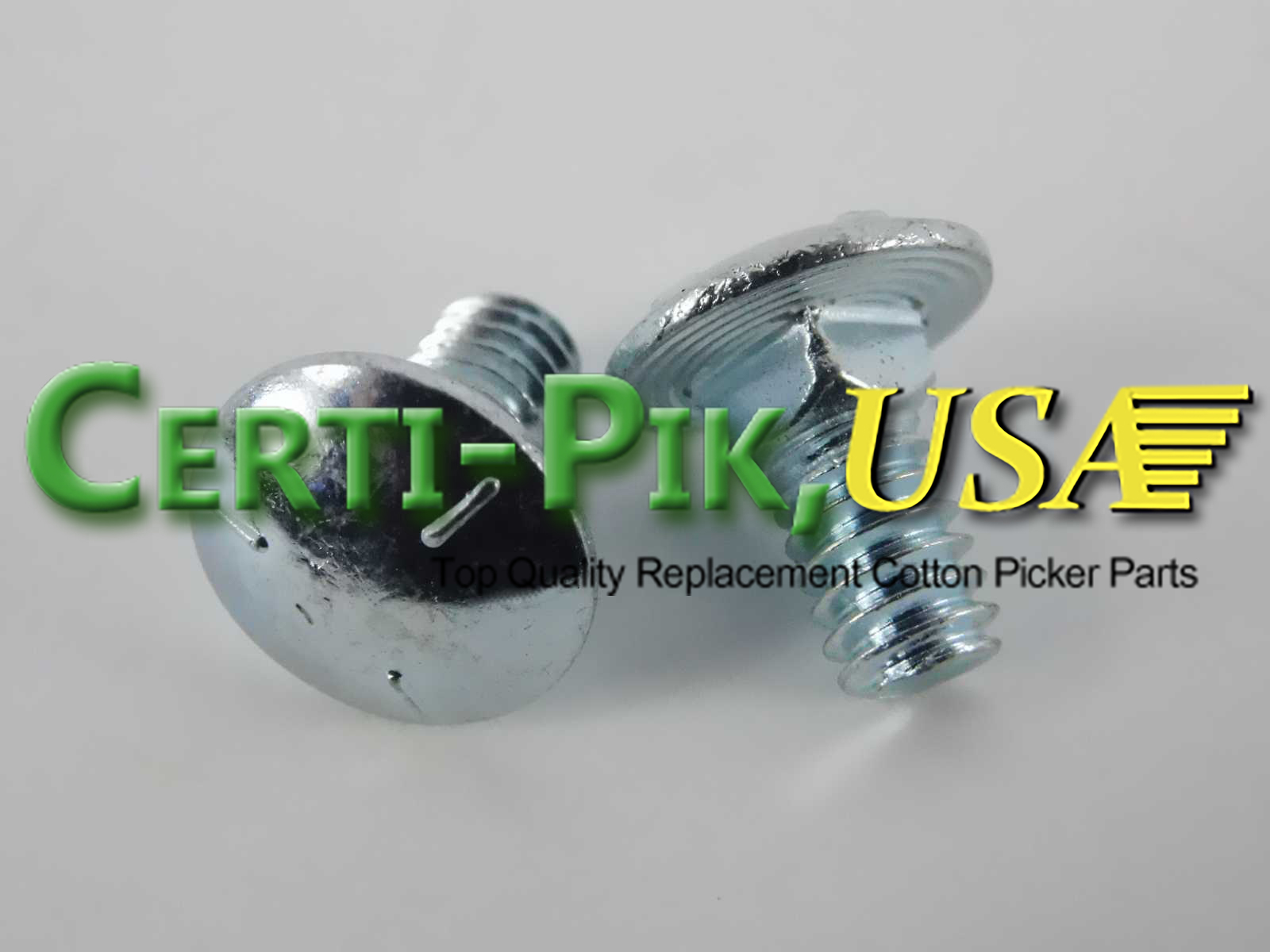 Description: BOLT – 1/4 X 1/2″ CARRIAGE

OEM Part: 434-48

Section: Air System

Case / IH Front Fan Assembly, 2555(S.N.500)-635 Mod Exp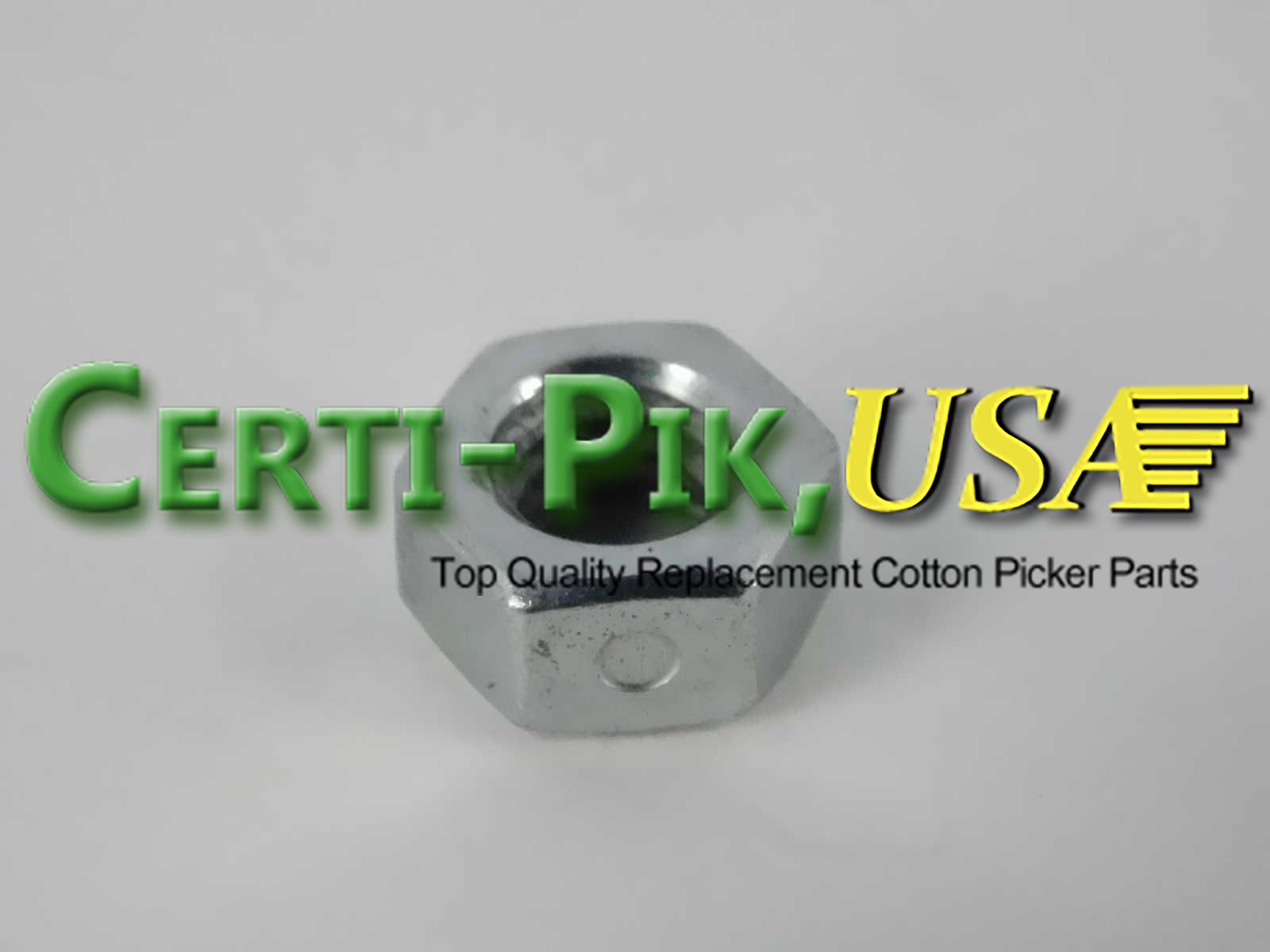 Description: NUT – 5/16 – CENTER LOCK

OEM Part: 131-1215

Section: Air System

Case / IH Front Fan Assembly, 2555(S.N.500)-635 Mod Exp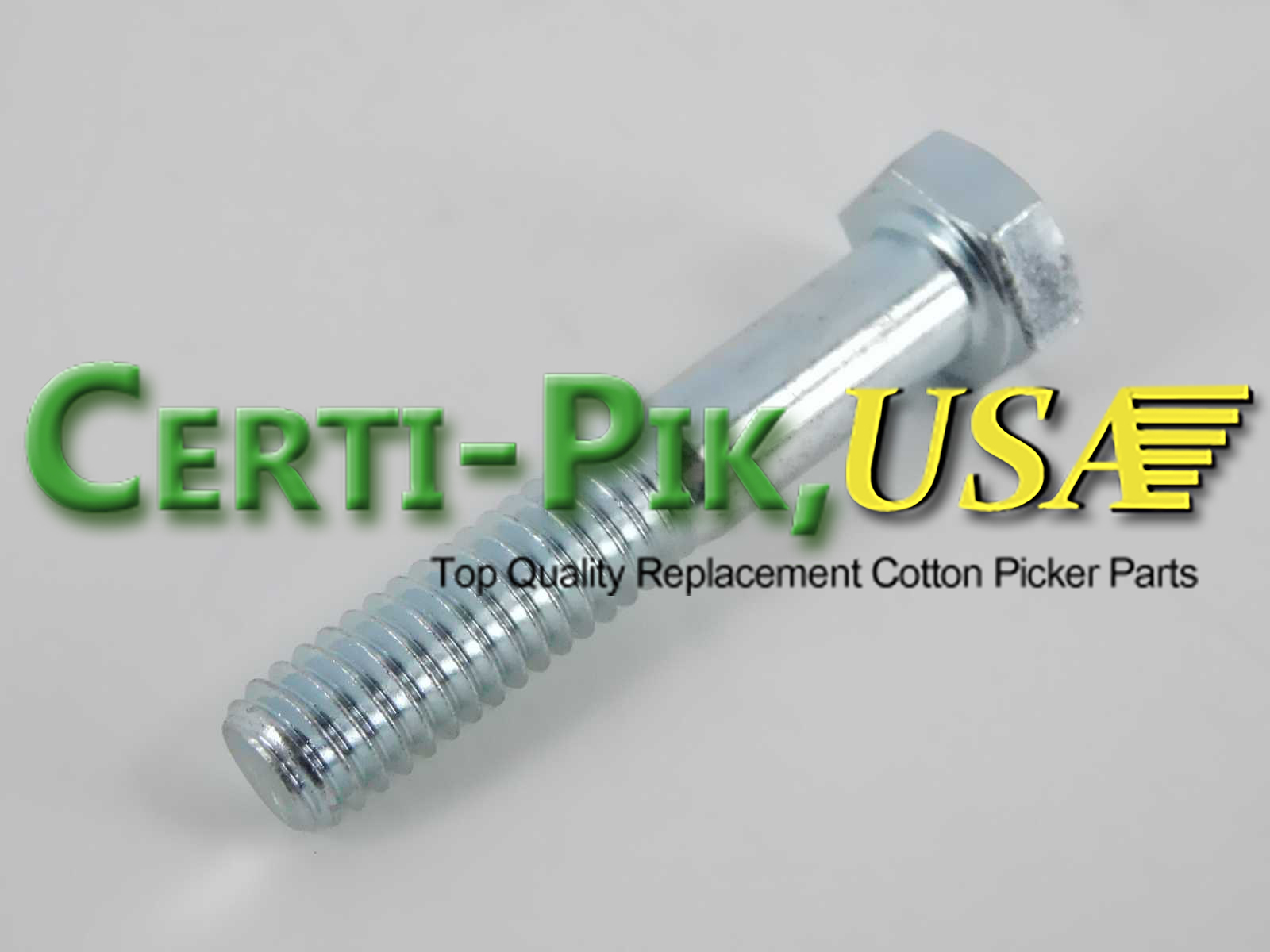 Description: BOLT – 5/16 X 1-3/4″ HEX HEAD

OEM Part: 413-528

Section: Air System

Case / IH Front Fan Assembly, 2555(S.N.500)-635 Mod Exp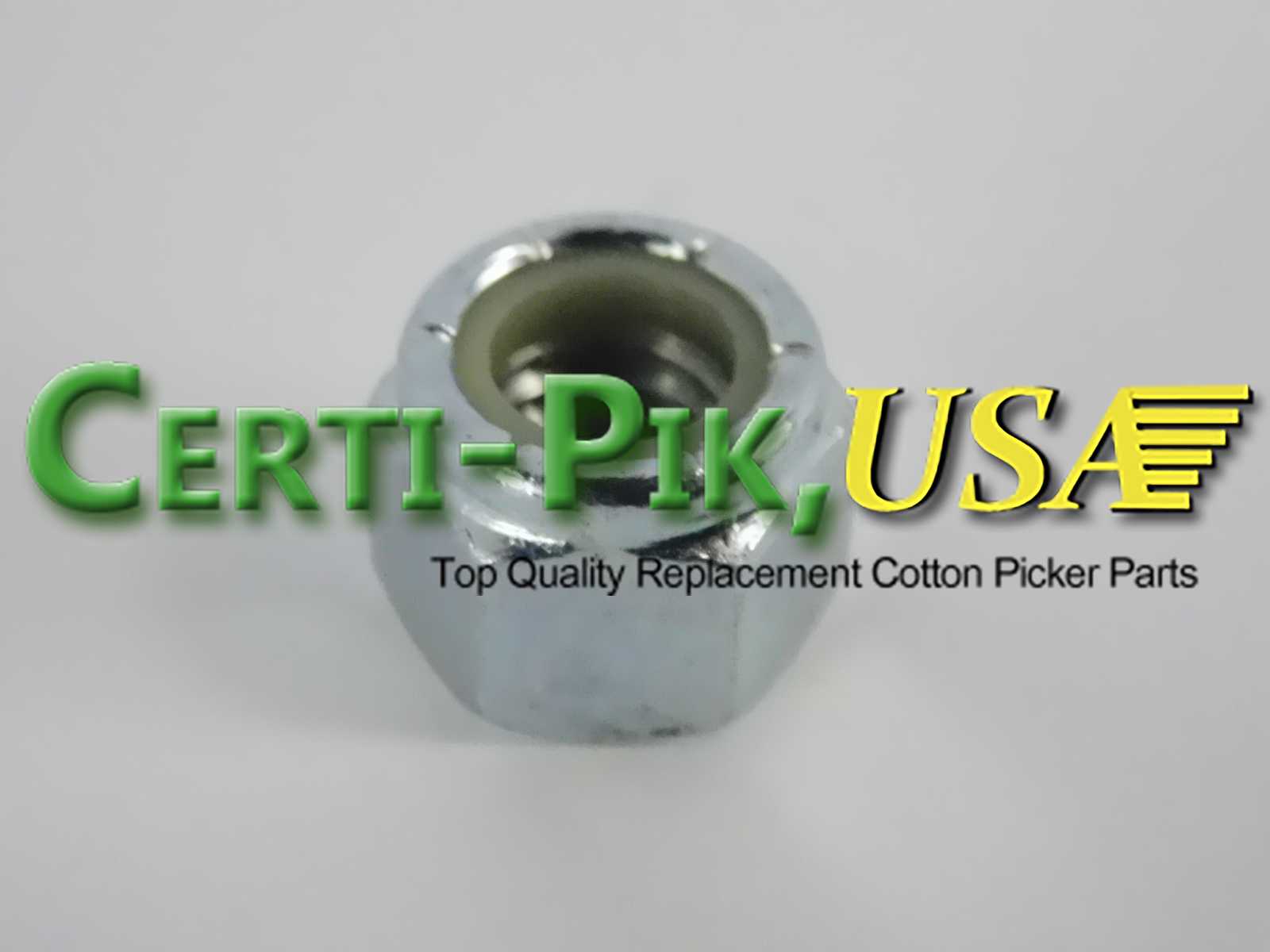 Description: NUT – 3/8 – NYLON LOCK

OEM Part: 425-106

Section: Air System

Case / IH Front Fan Assembly, 2555(S.N.500)-635 Mod Exp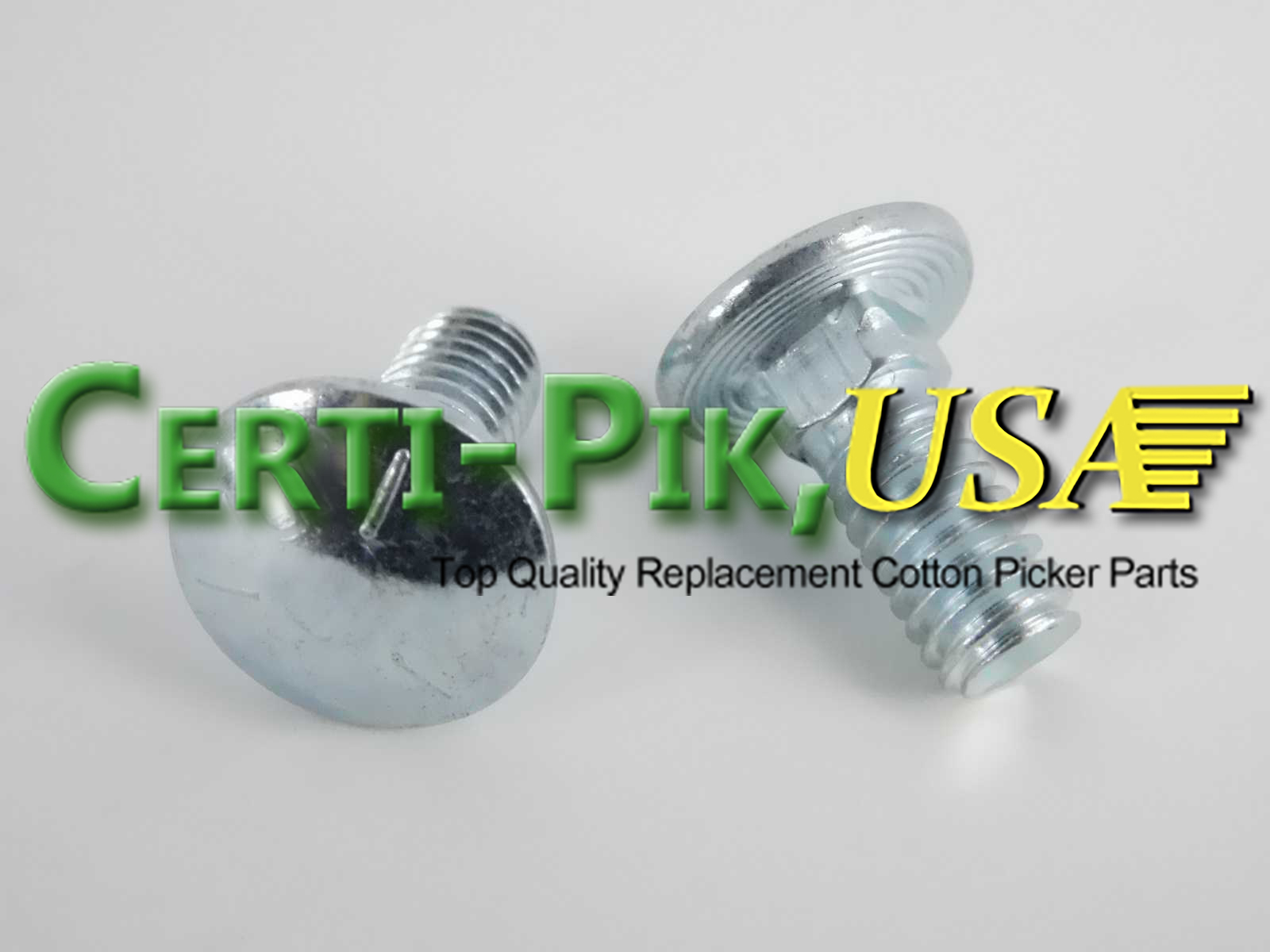 Description: BOLT – 5/16 X 3/4″ CARRIAGE

OEM Part: 434-512

Section: Air System

Case / IH Front Fan Assembly, 2555(S.N.500)-635 Mod Exp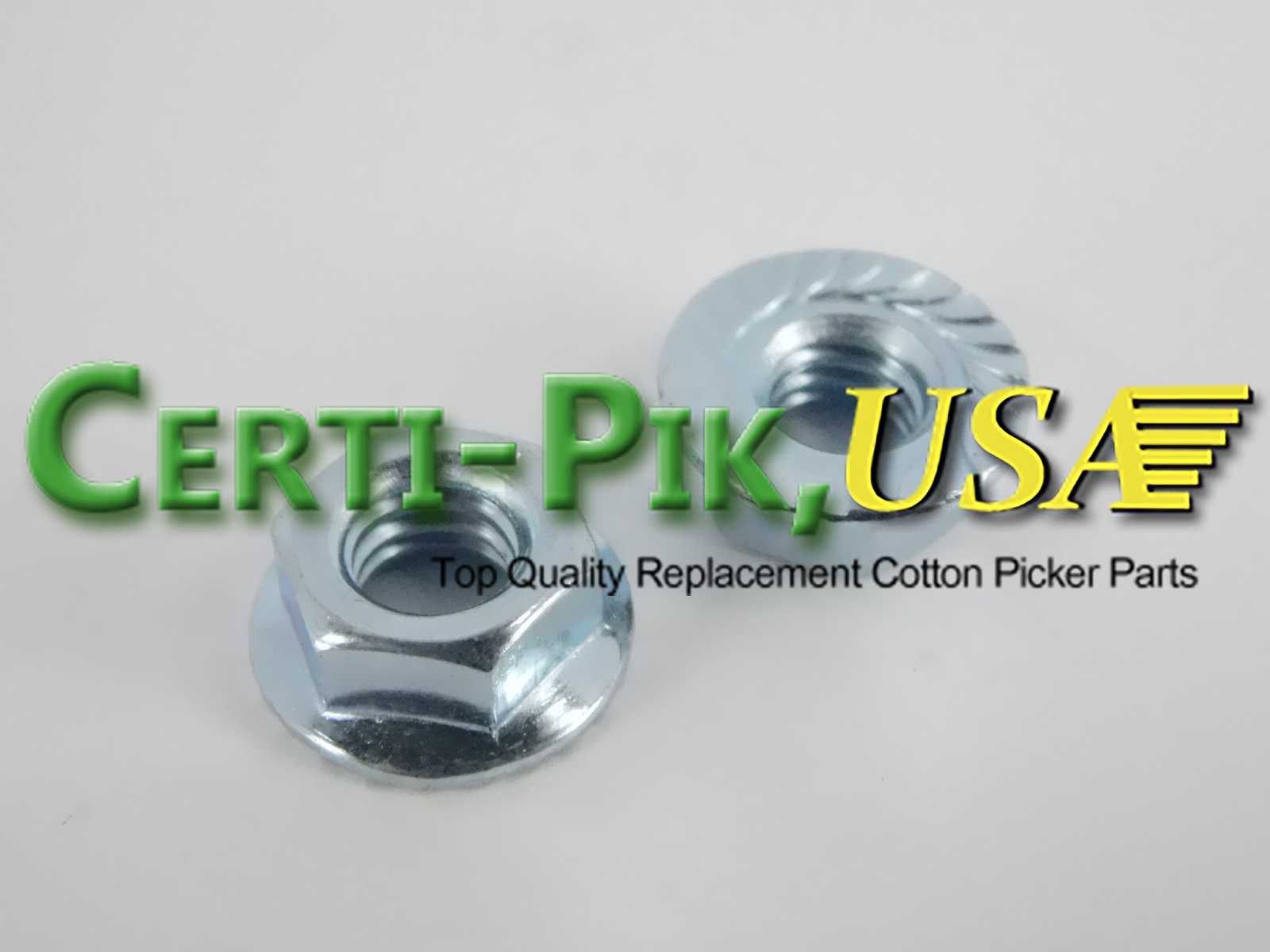 Description: NUT – 5/16 – SERR HEX FLANGE

OEM Part: 425-105

Section: Air System

Case / IH Front Fan Assembly, 2555(S.N.500)-635 Mod Exp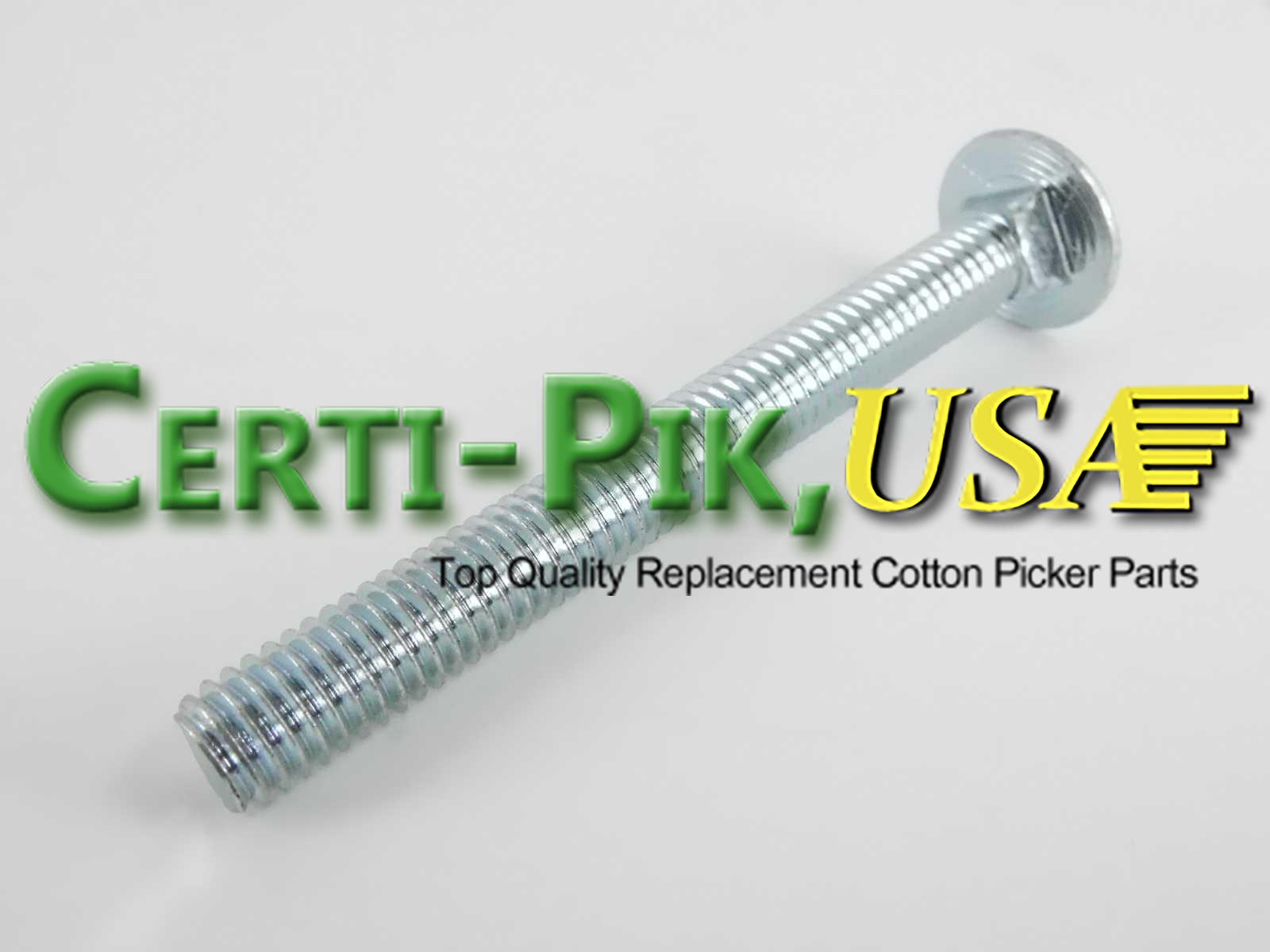 Description: BOLT – 3/8 X 3″ CARRIAGE

OEM Part: 433-648

Section: Air System

Case / IH Front Fan Assembly, 2555(S.N.500)-635 Mod Exp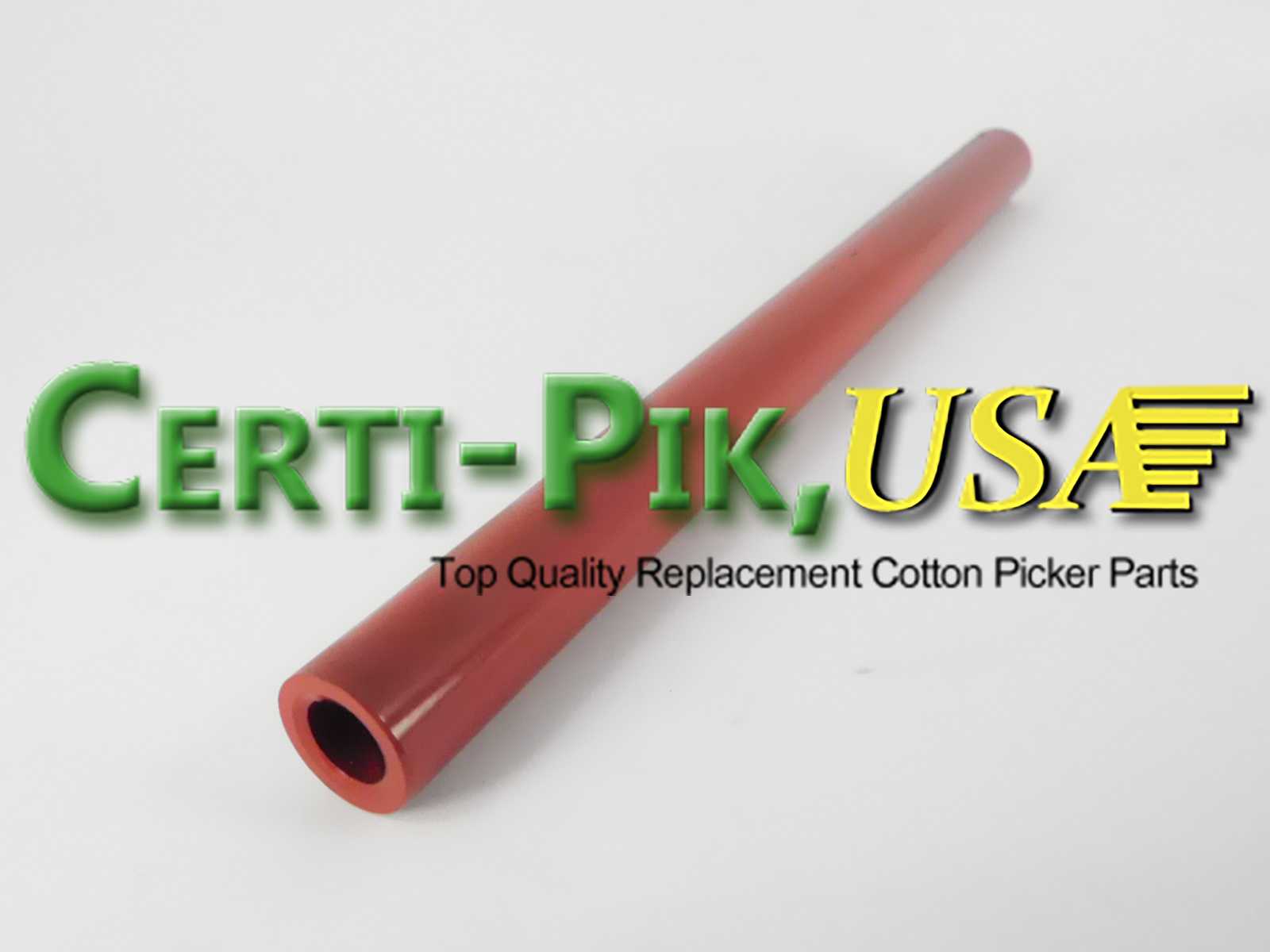 Description: PIPE – HOUSING SPACER

OEM Part: 215020C1

Section: Air System

Case / IH Front Fan Assembly, 2555(S.N.500)-635 Mod Exp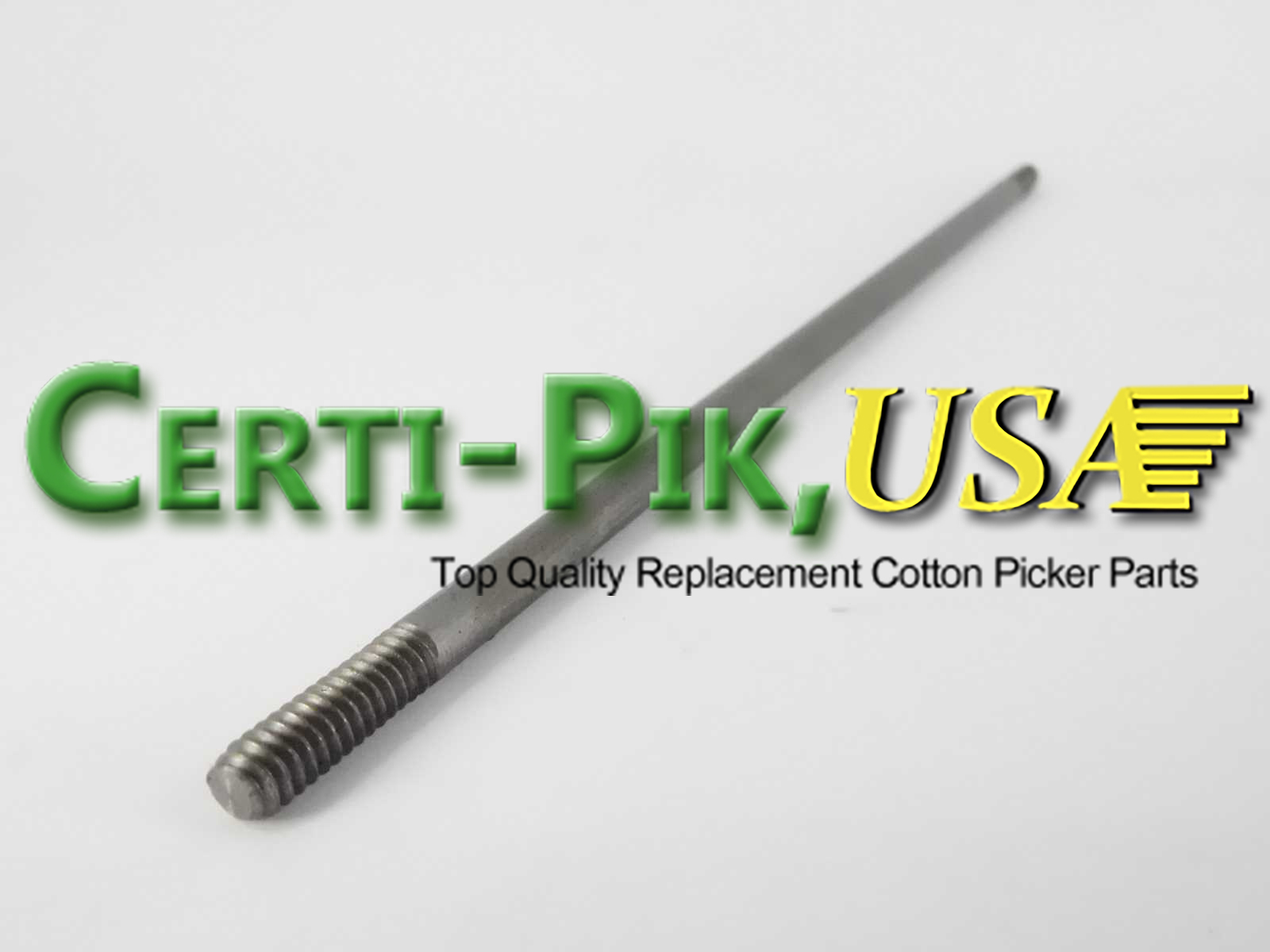 Description: STUD

OEM Part: 215709C1

Section: Air System

Case / IH Front Fan Assembly, 2555(S.N.500)-635 Mod Exp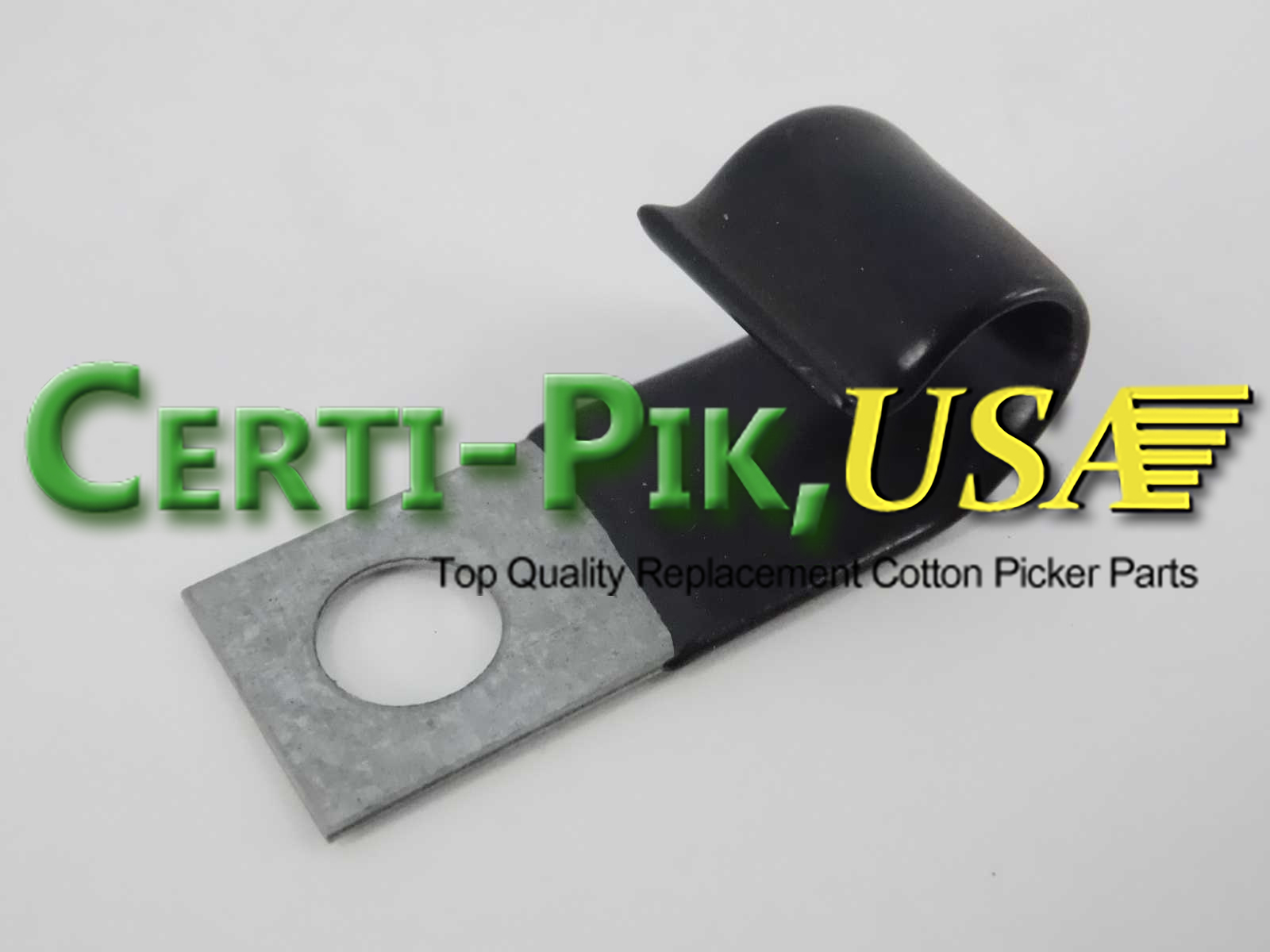 Description: CLASP – CABLE CLIP

OEM Part: 362120R1

Section: Air System

Case / IH Front Fan Assembly, 2555(S.N.500)-635 Mod Exp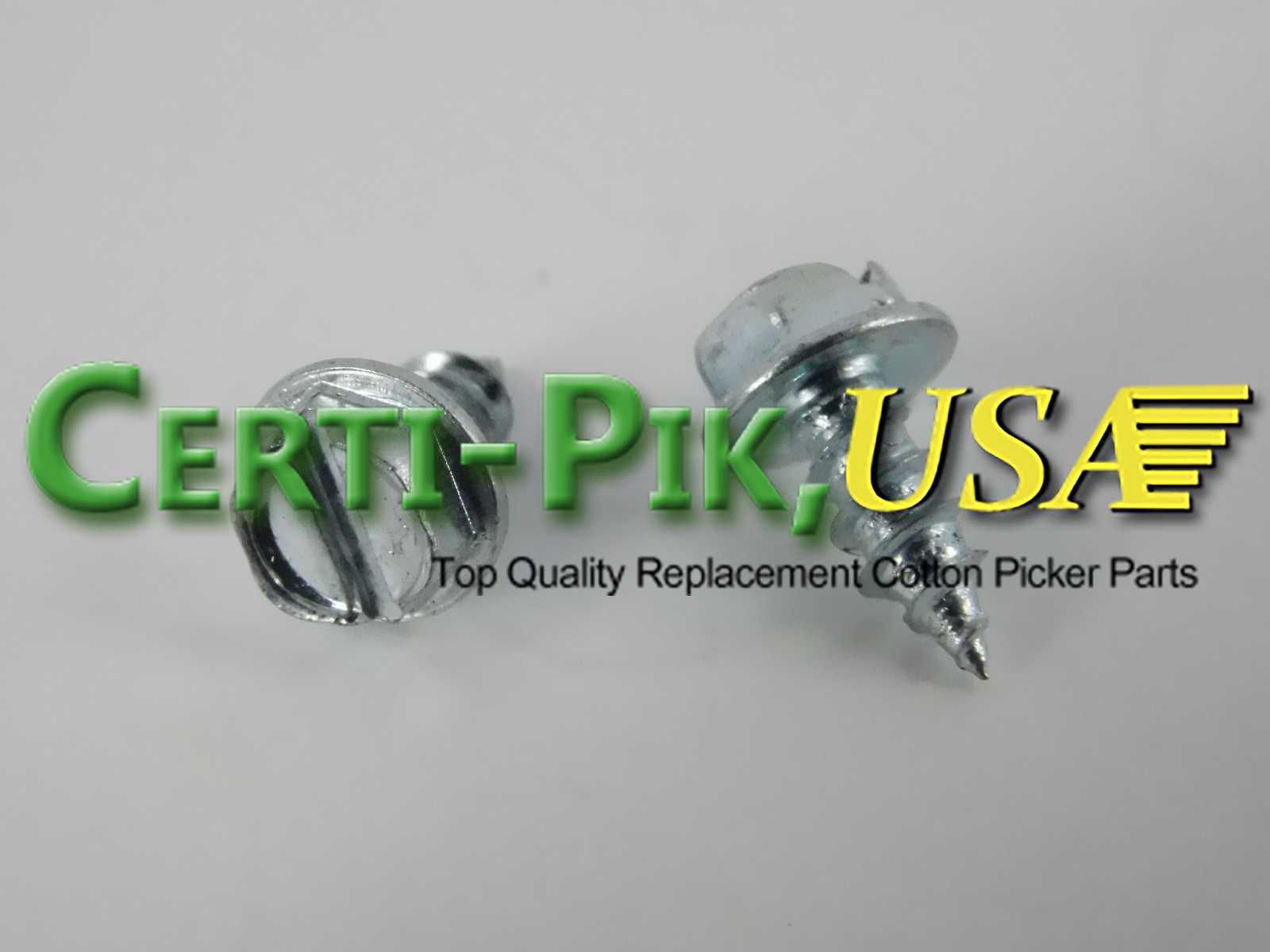 Description: SCREW – 8-18 X 3/8″ SELF-TAP

OEM Part: 260-1346

Section: Air System

Case / IH Front Fan Assembly, 2555(S.N.500)-635 Mod Exp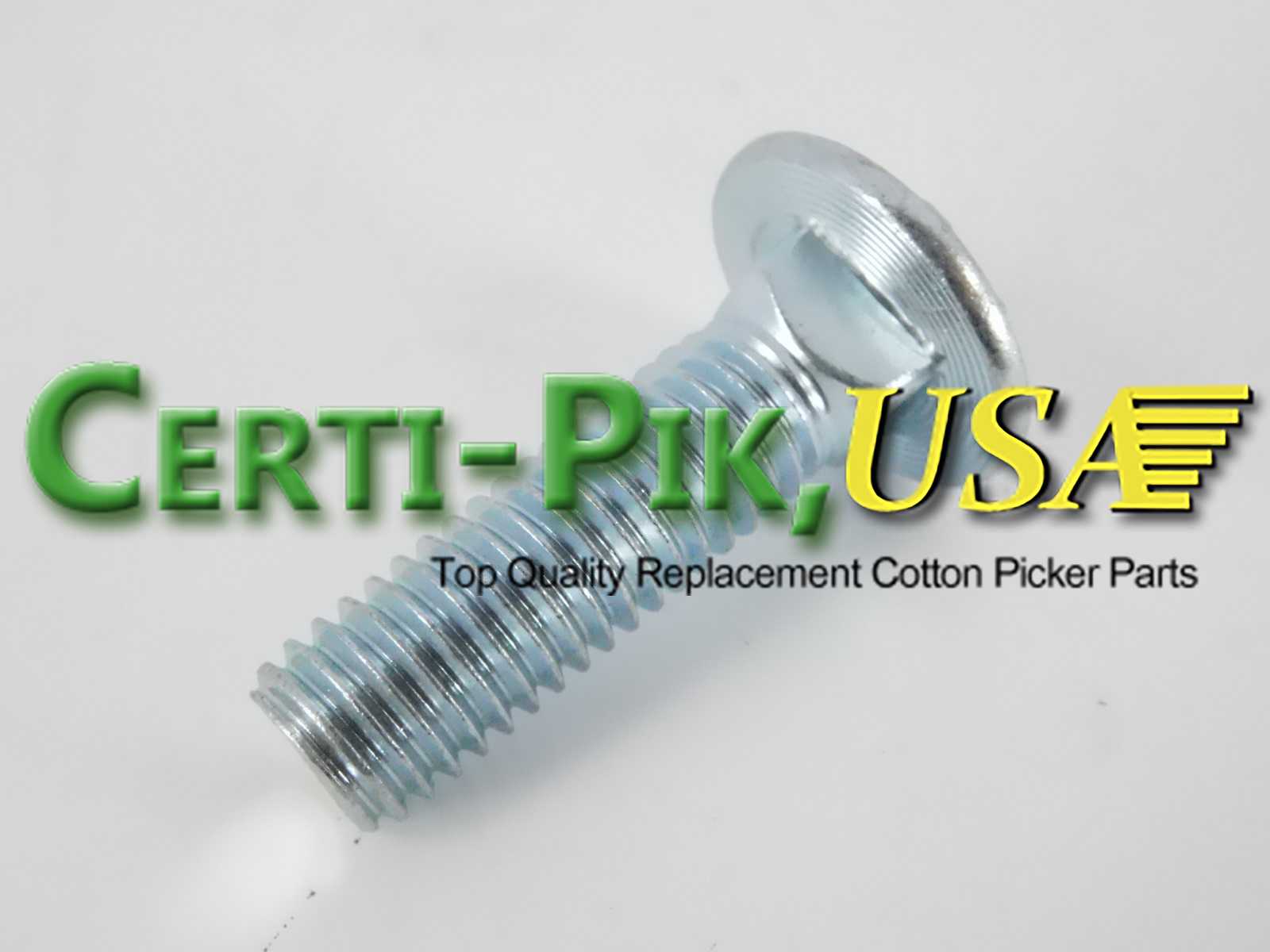 Description: BOLT – 1/2-13 X 1-3/4″ CARRIAGE

OEM Part: 433-832

Section: Air System

Case / IH Front Fan Assembly, 2555(S.N.500)-635 Mod Exp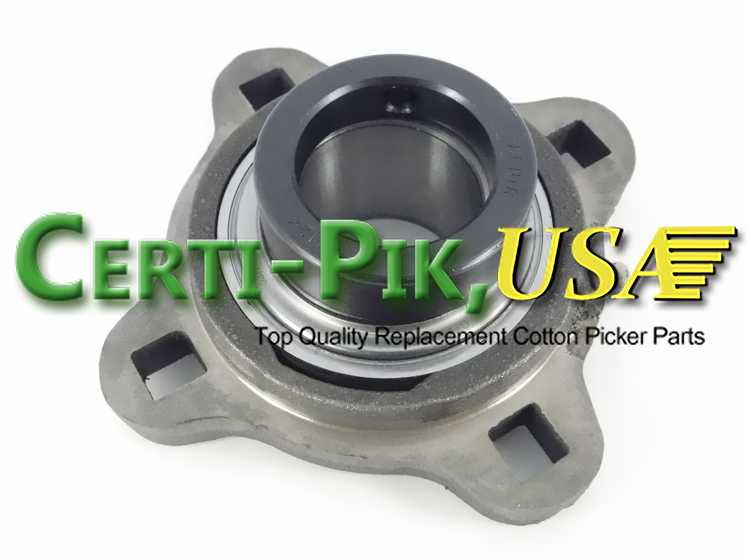 Description: 1-3/4″ BEARING ASSEMBLY

OEM Part: 242834A2

Section: Air System

Case / IH Front Fan Assembly, 2555(S.N.500)-635 Mod Exp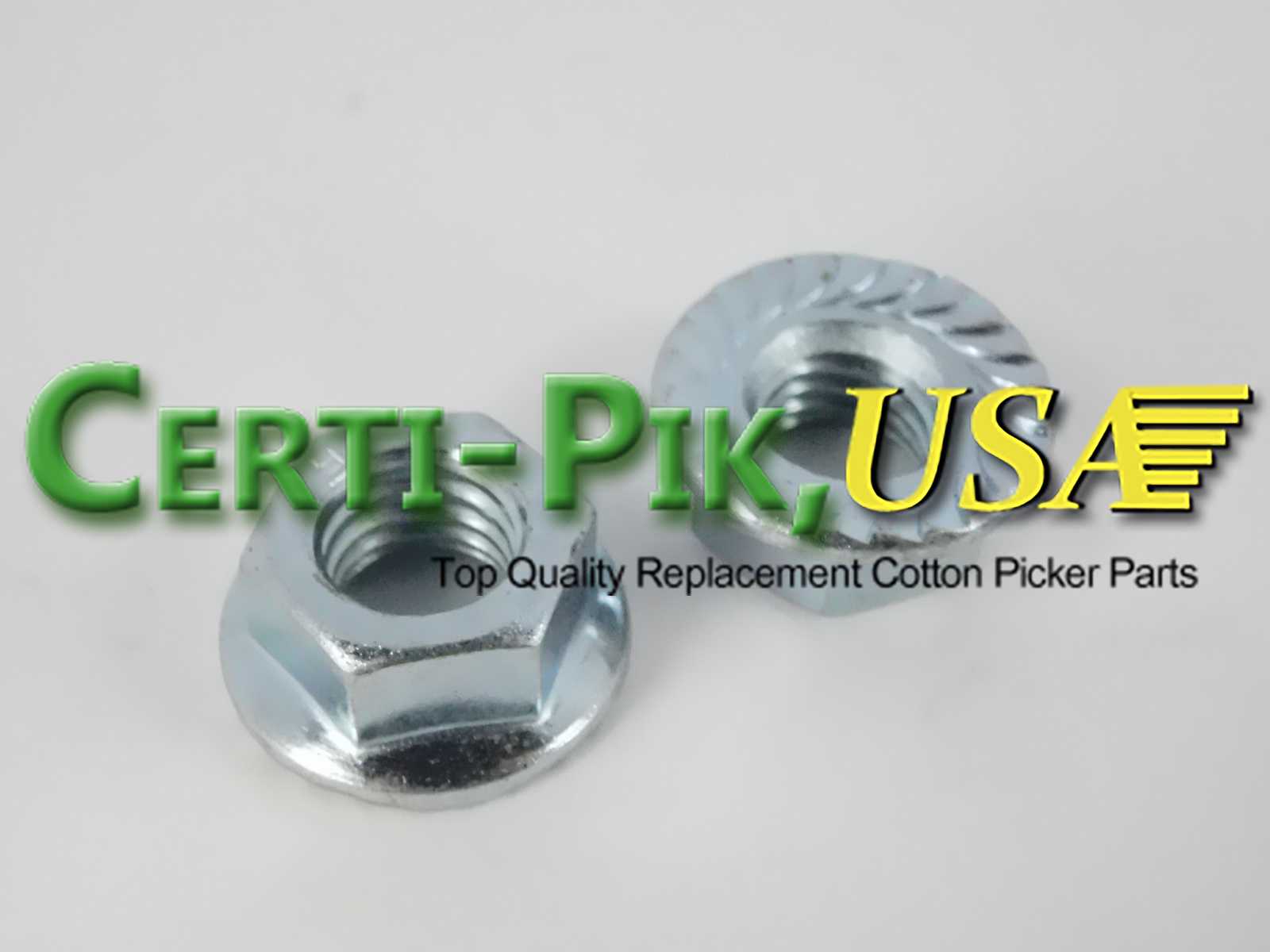 Description: NUT – 1/2 – SERR HEX FLANGE

OEM Part: E62934

Section: Air System

Case / IH Front Fan Assembly, 2555(S.N.500)-635 Mod Exp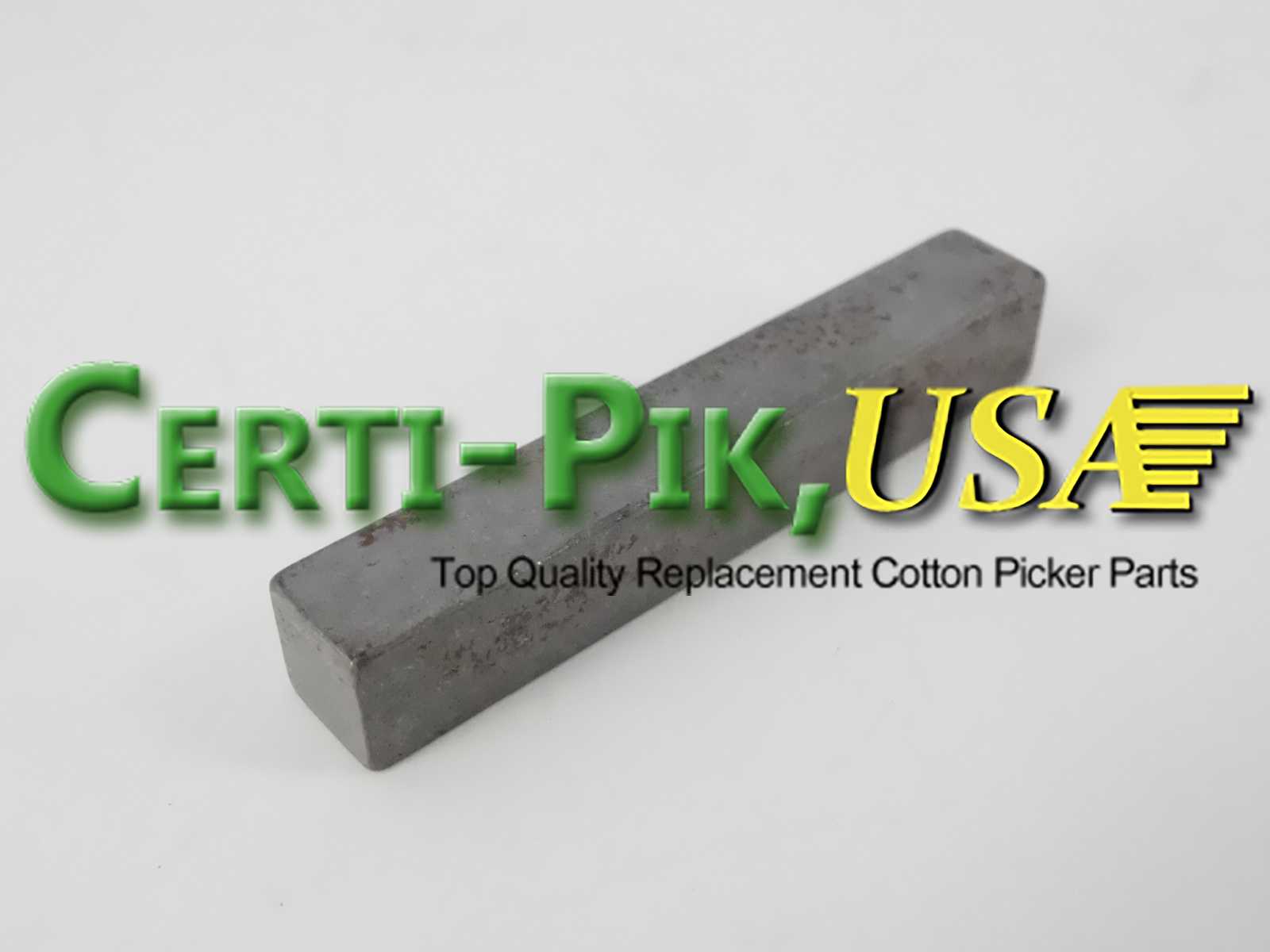 Description: 3/8 SQUARE KEY – 2-3/8 " LONG

OEM Part: 657206R1

Section: Air System

Case / IH Front Fan Assembly, 2555(S.N.500)-635 Mod Exp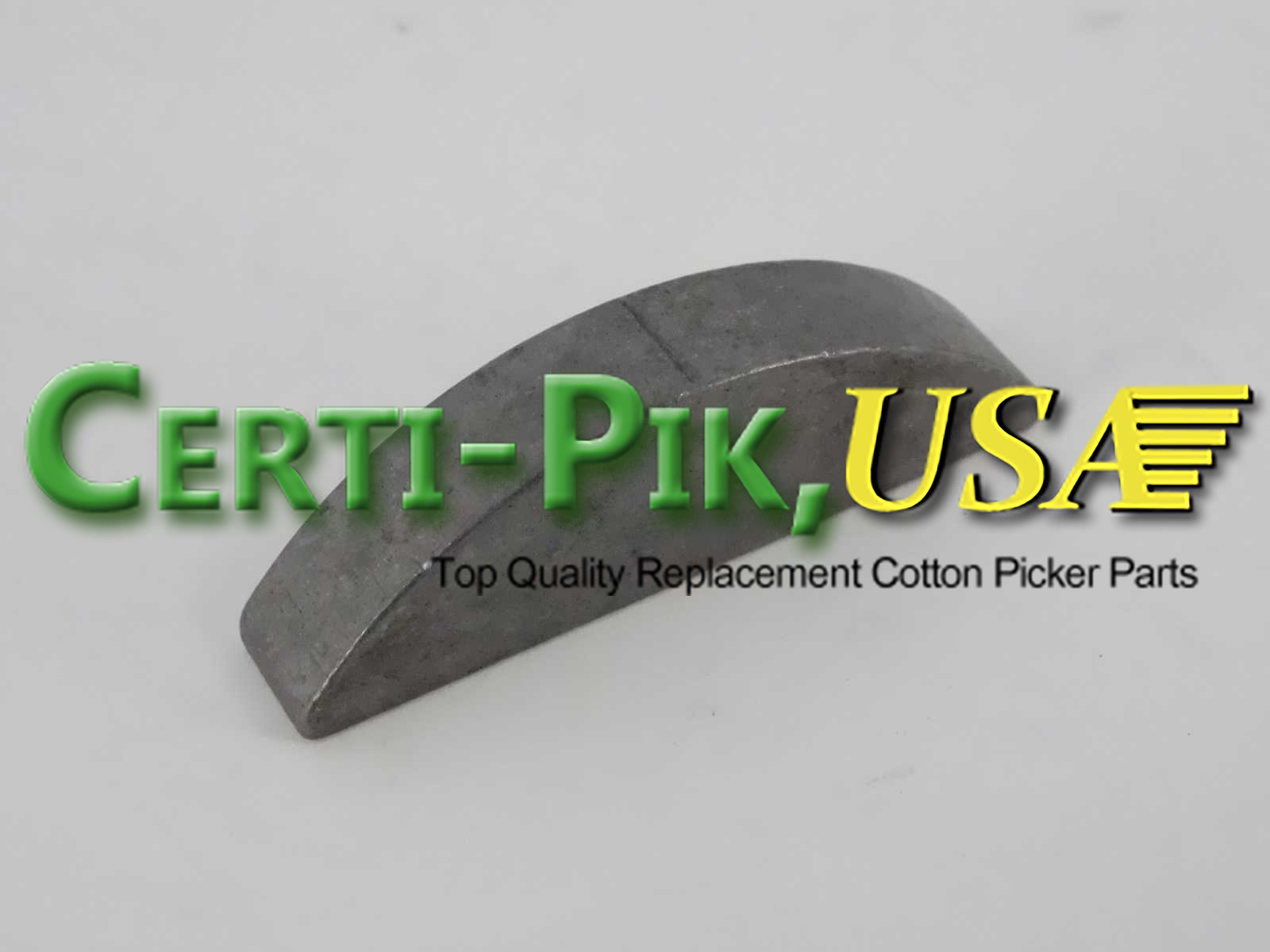 Description: KEY – 5/16 X 2-1/8WOODRUFF

OEM Part: 126-147

Section: Air System

Case / IH Front Fan Assembly, 2555(S.N.500)-635 Mod Exp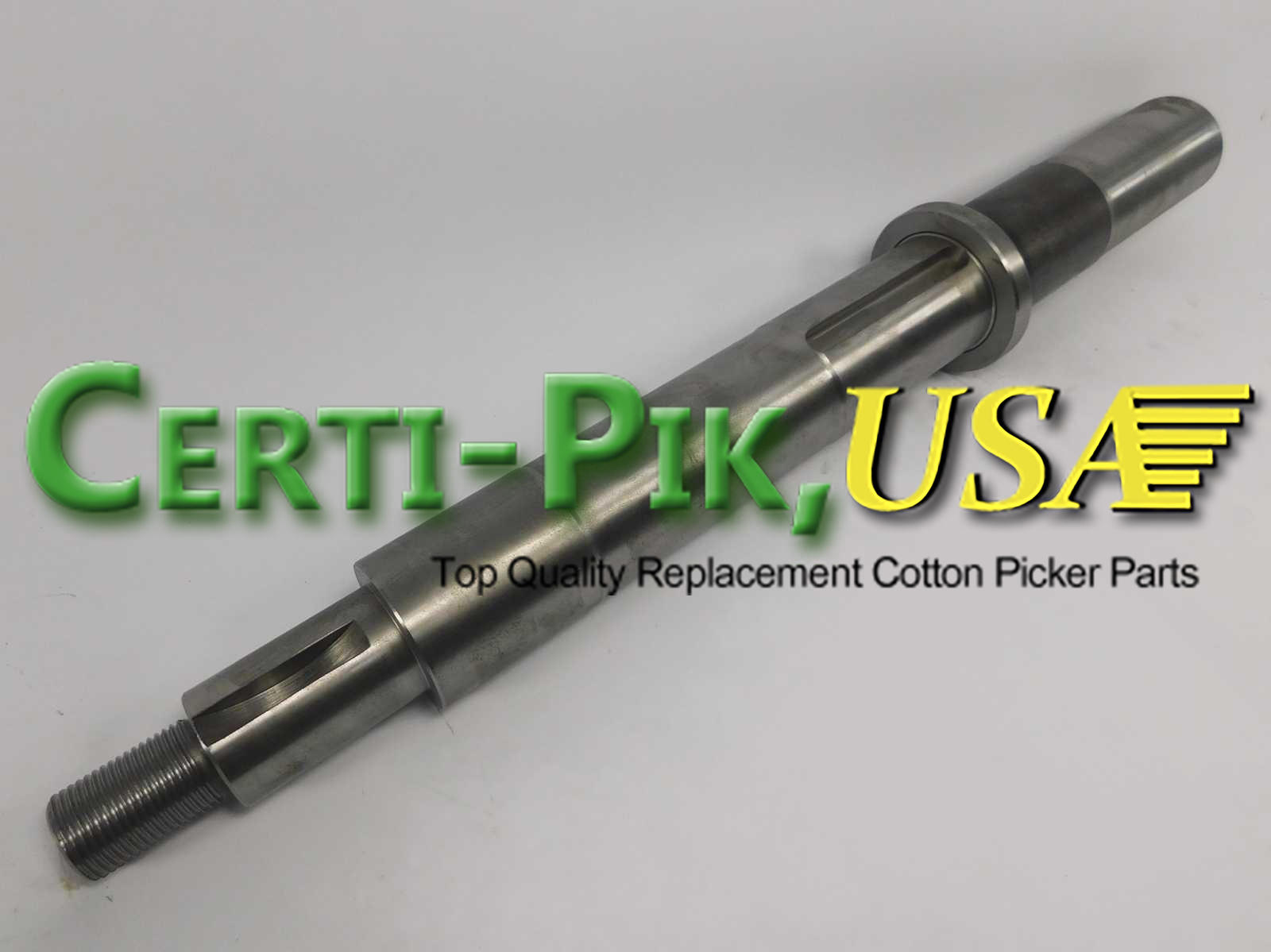 Description: FRONT FAN SHAFT – CNH 1.75″ DIA

OEM Part: 449301A2

Section: Air System

Case / IH Front Fan Assembly, 2555(S.N.500)-635 Mod Exp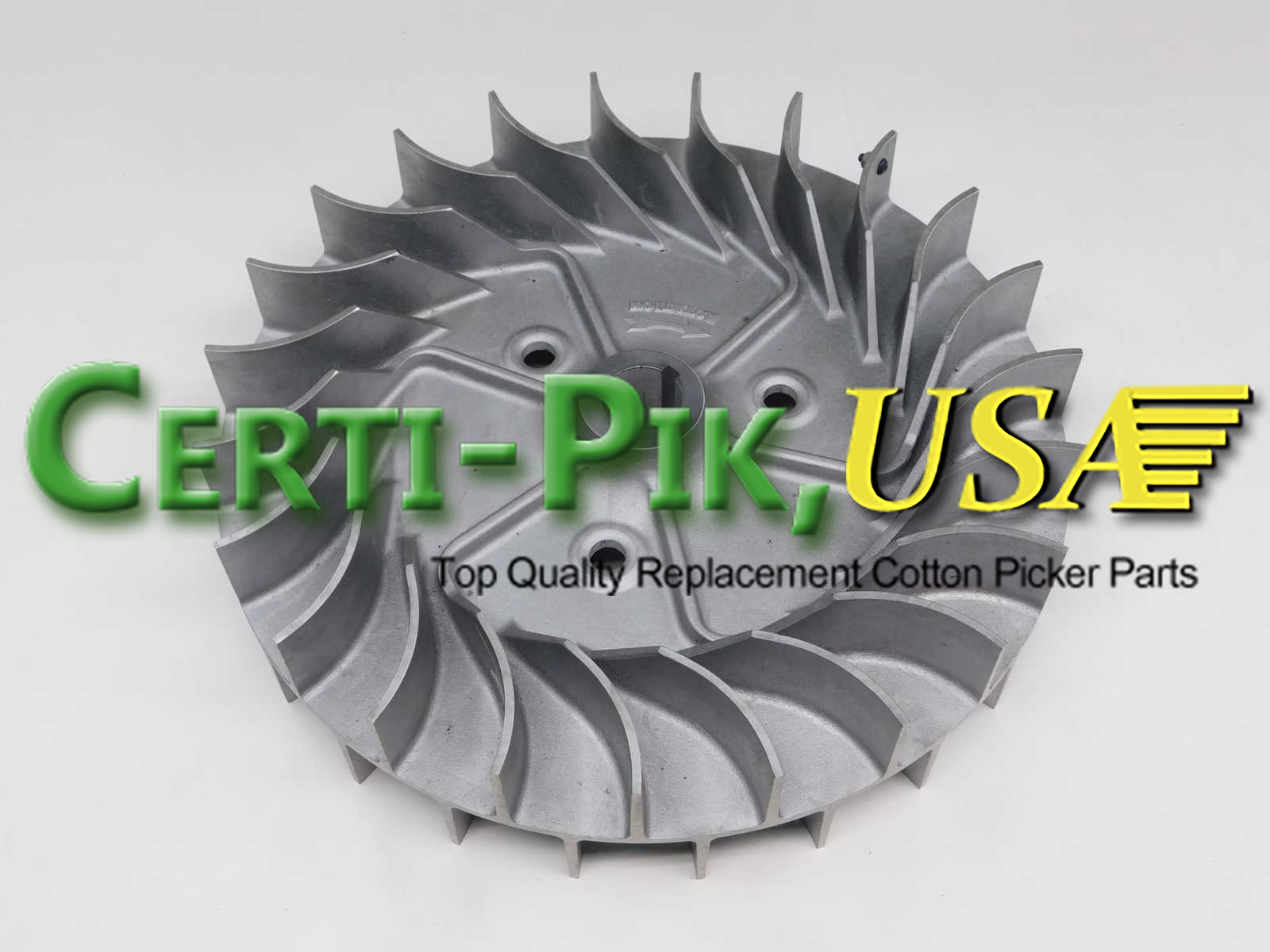 Description: FAN BLADE – 1.75″ ID – NEW STYLE

OEM Part: 243041A1

Section: Air System

Case / IH Front Fan Assembly, 2555(S.N.500)-635 Mod Exp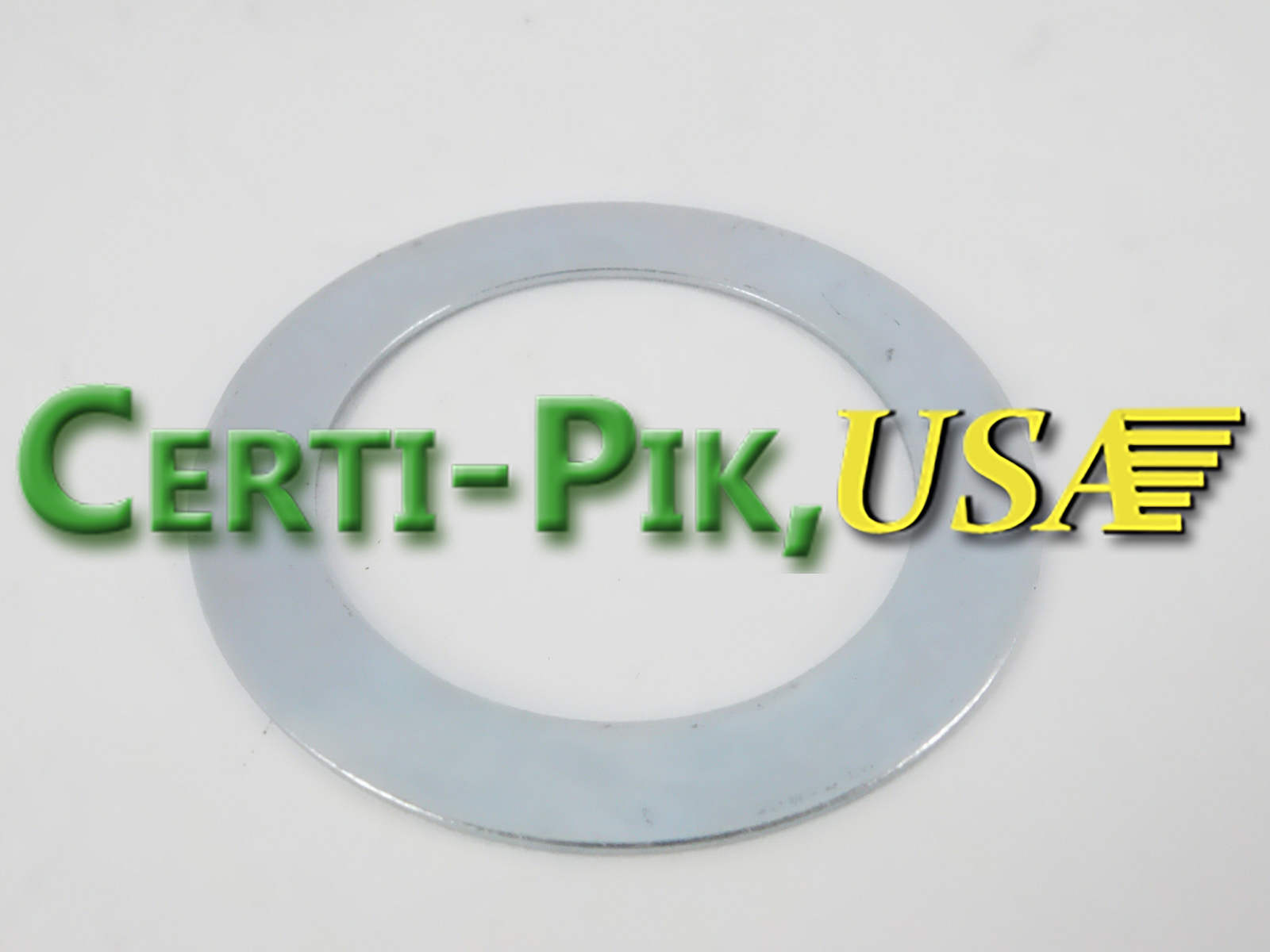 Description: WASHER – 2.50 X 1.78 X .06

OEM Part: 495-81092

Section: Air System

Case / IH Front Fan Assembly, 2555(S.N.500)-635 Mod Exp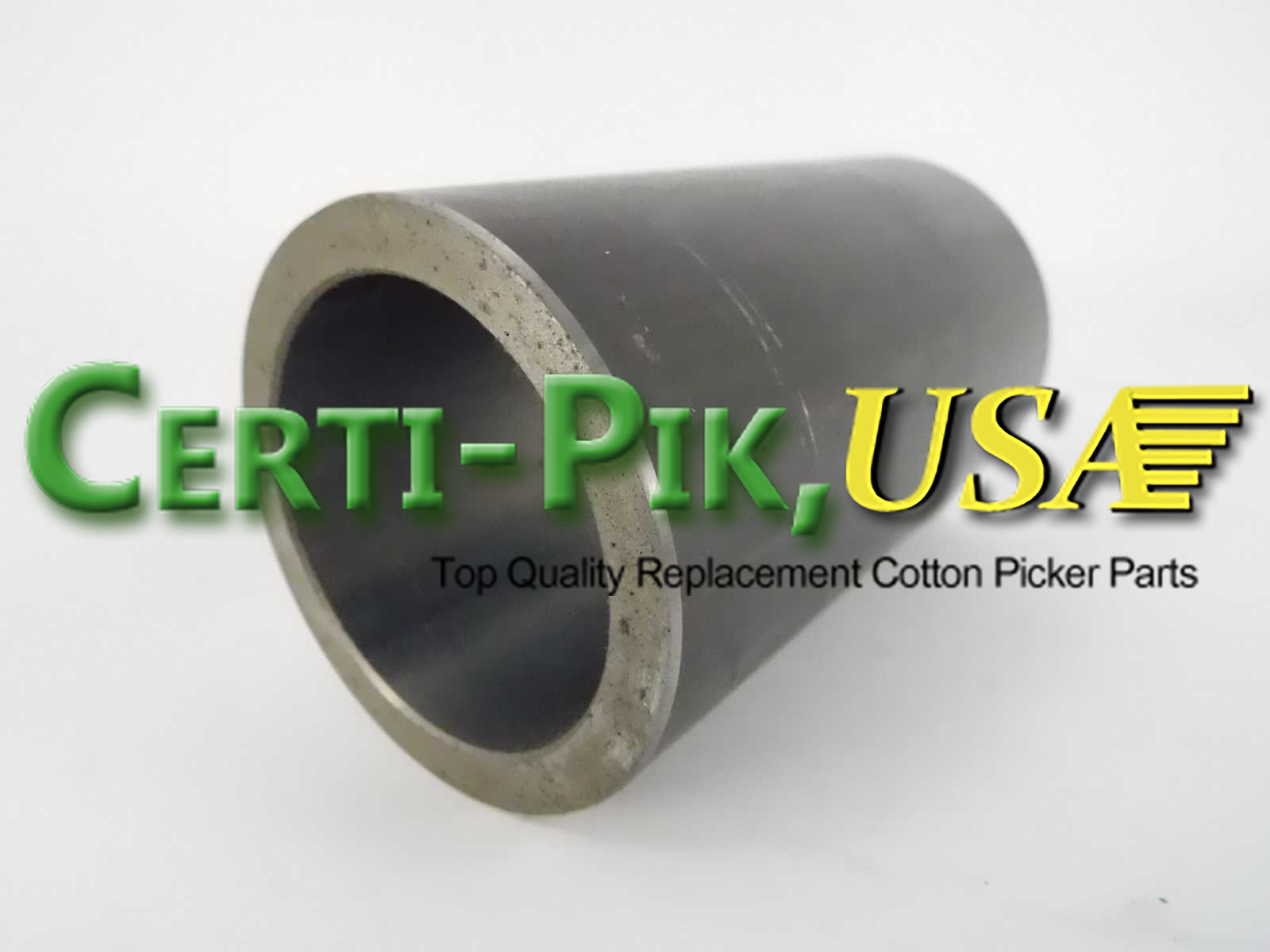 Description: SPACER – 1.75 ID CNH FAN SHAFT

OEM Part: 243037A1

Section: Air System

Case / IH Front Fan Assembly, 2555(S.N.500)-635 Mod Exp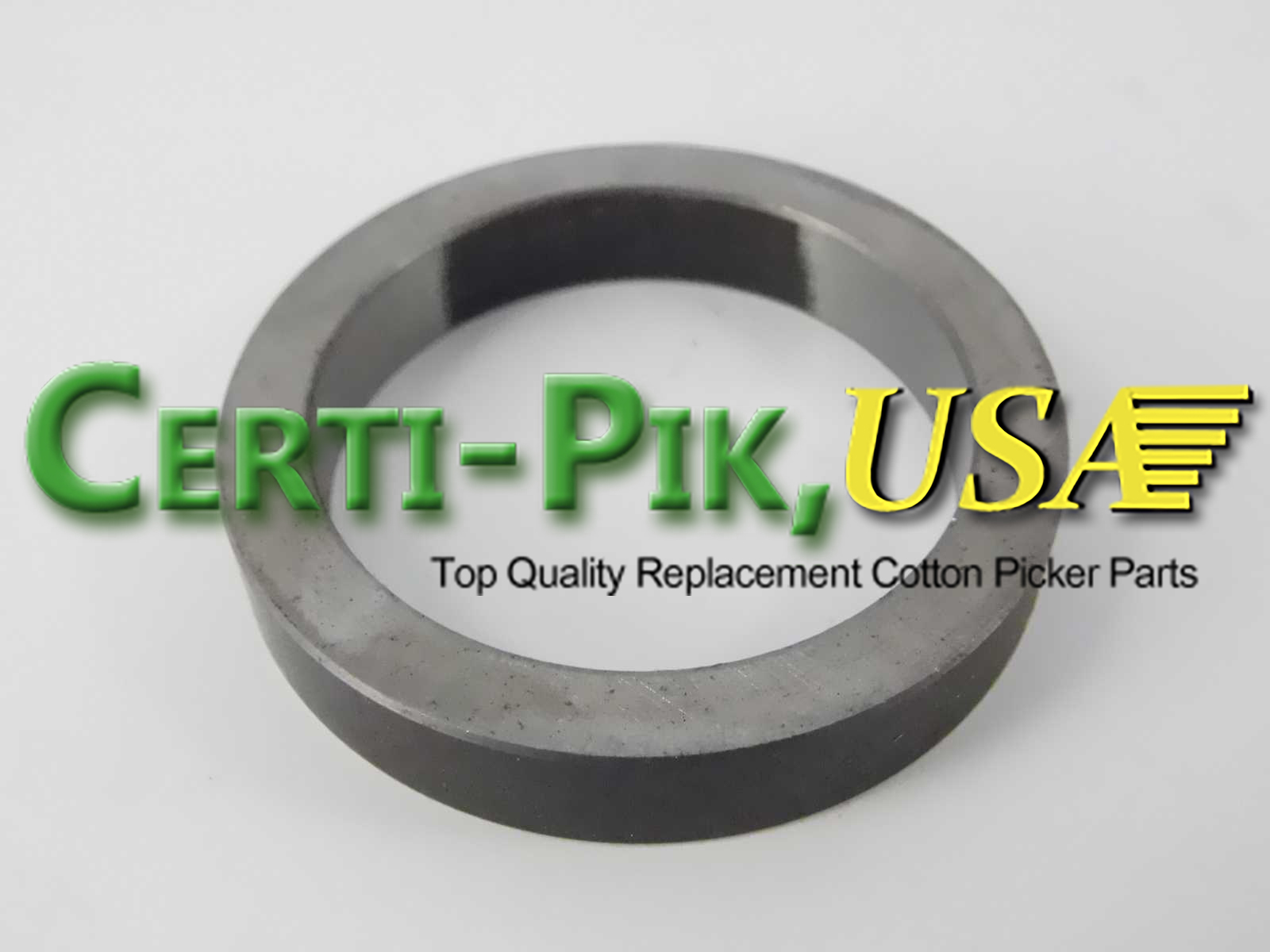 Description: SPACER – .38 THICK, 1.75 FAN SHAFT

OEM Part: 449746A1

Section: Air System

Case / IH Front Fan Assembly, 2555(S.N.500)-635 Mod Exp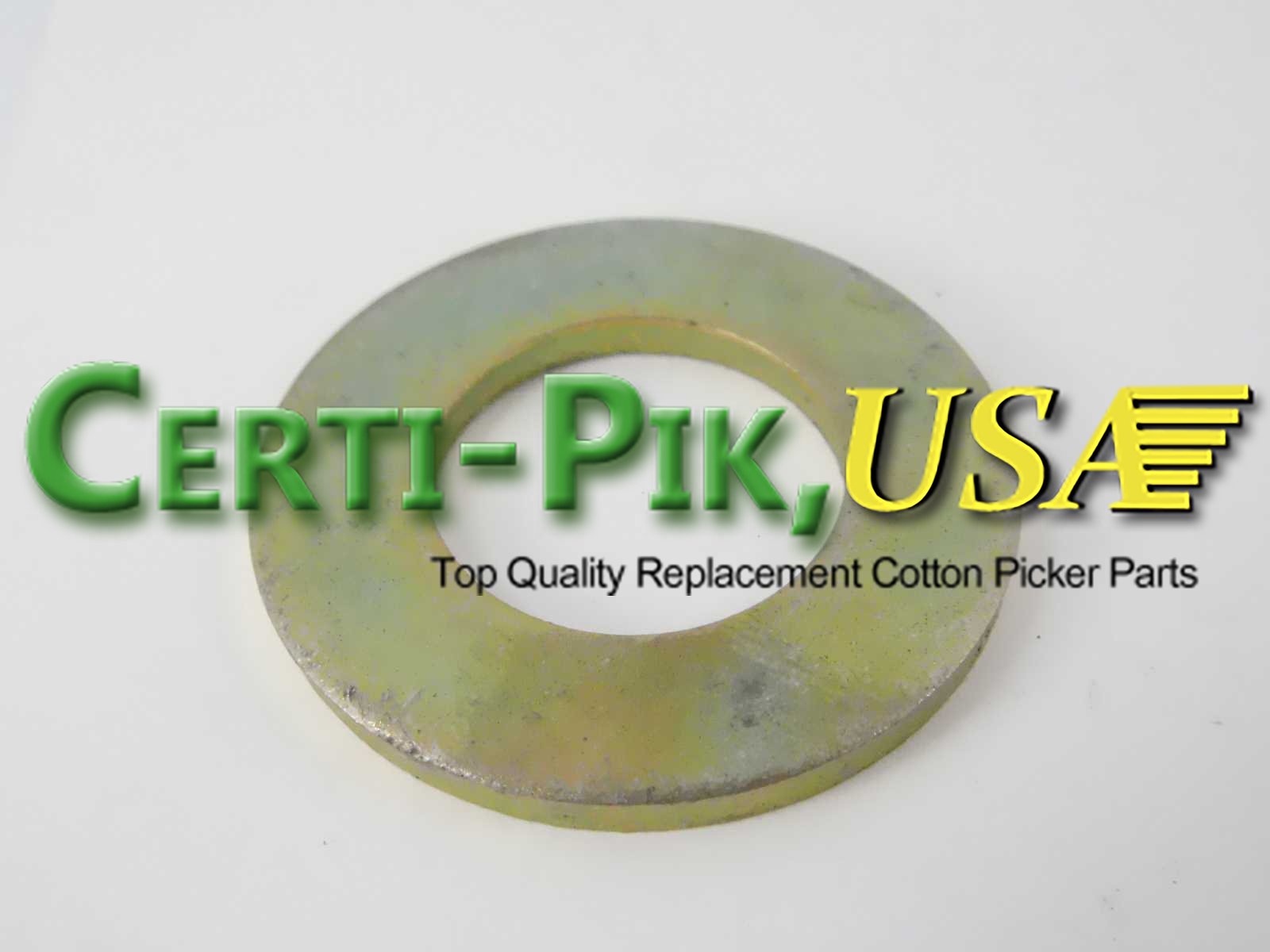 Description: WASHER – 1.75 X .937 X .13 HDN

OEM Part: 496-11094

Section: Air System

Case / IH Front Fan Assembly, 2555(S.N.500)-635 Mod Exp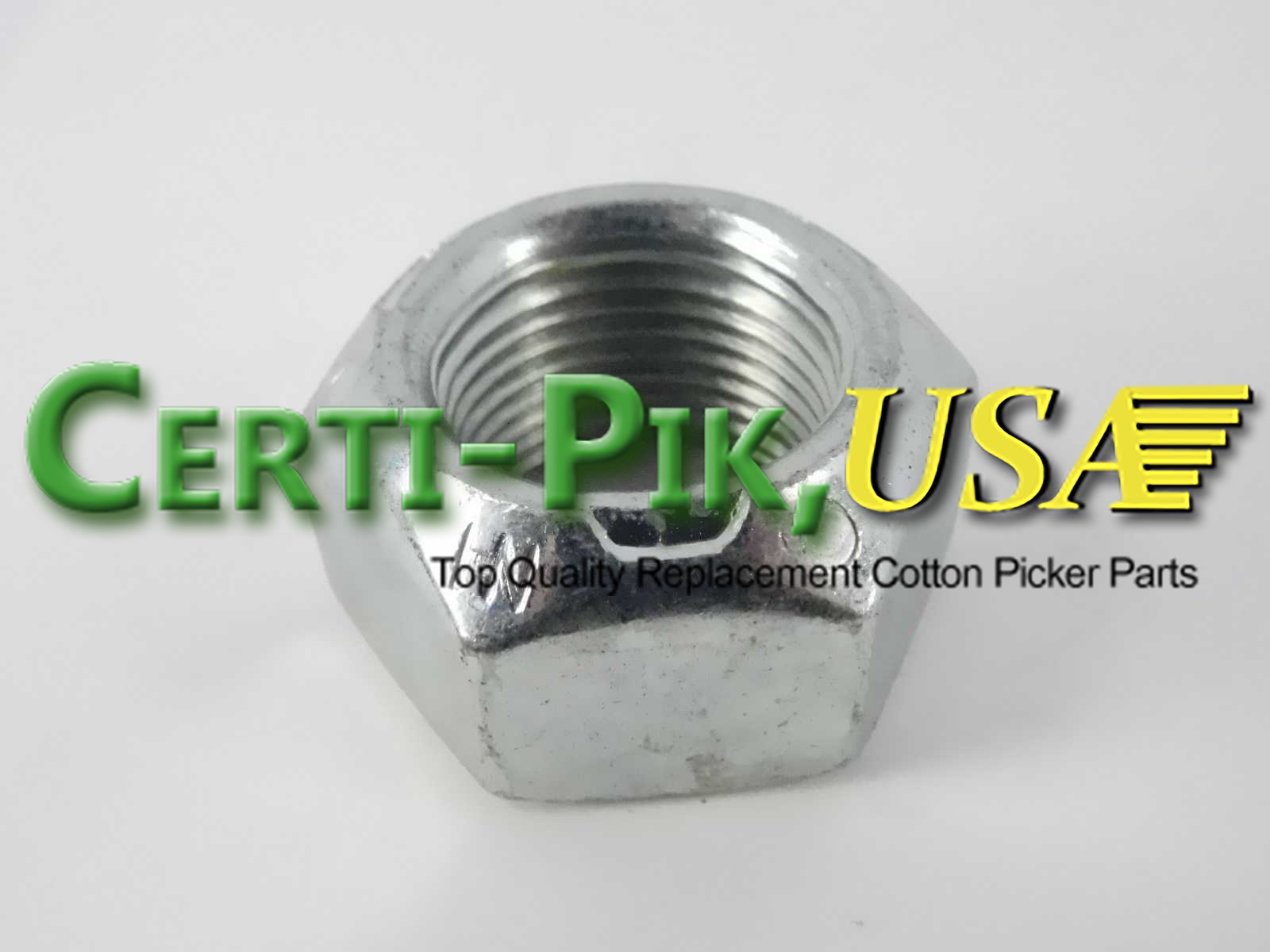 Description: 7/8-14 GC – TOP LOCK NUT (USED IN BOLT KIT & FAN ASSY)

OEM Part: 281010

Section: Air System

Case / IH Front Fan Assembly, 2555(S.N.500)-635 Mod Exp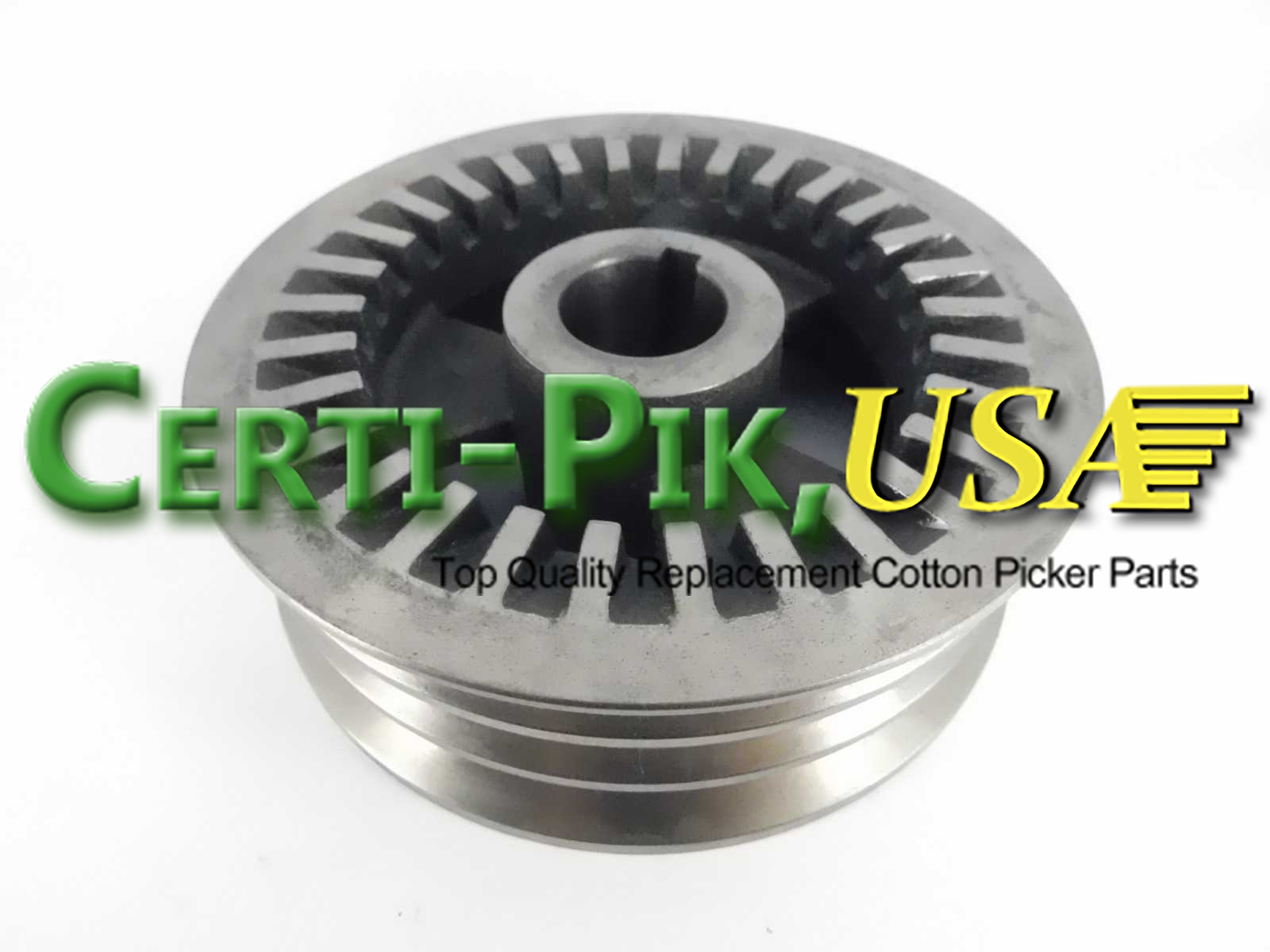 Description: PULLEY – FAN (1844-635)

OEM Part: 1338322C1

Section: Air System

Case / IH Front Fan Assembly, 2555(S.N.500)-635 Mod Exp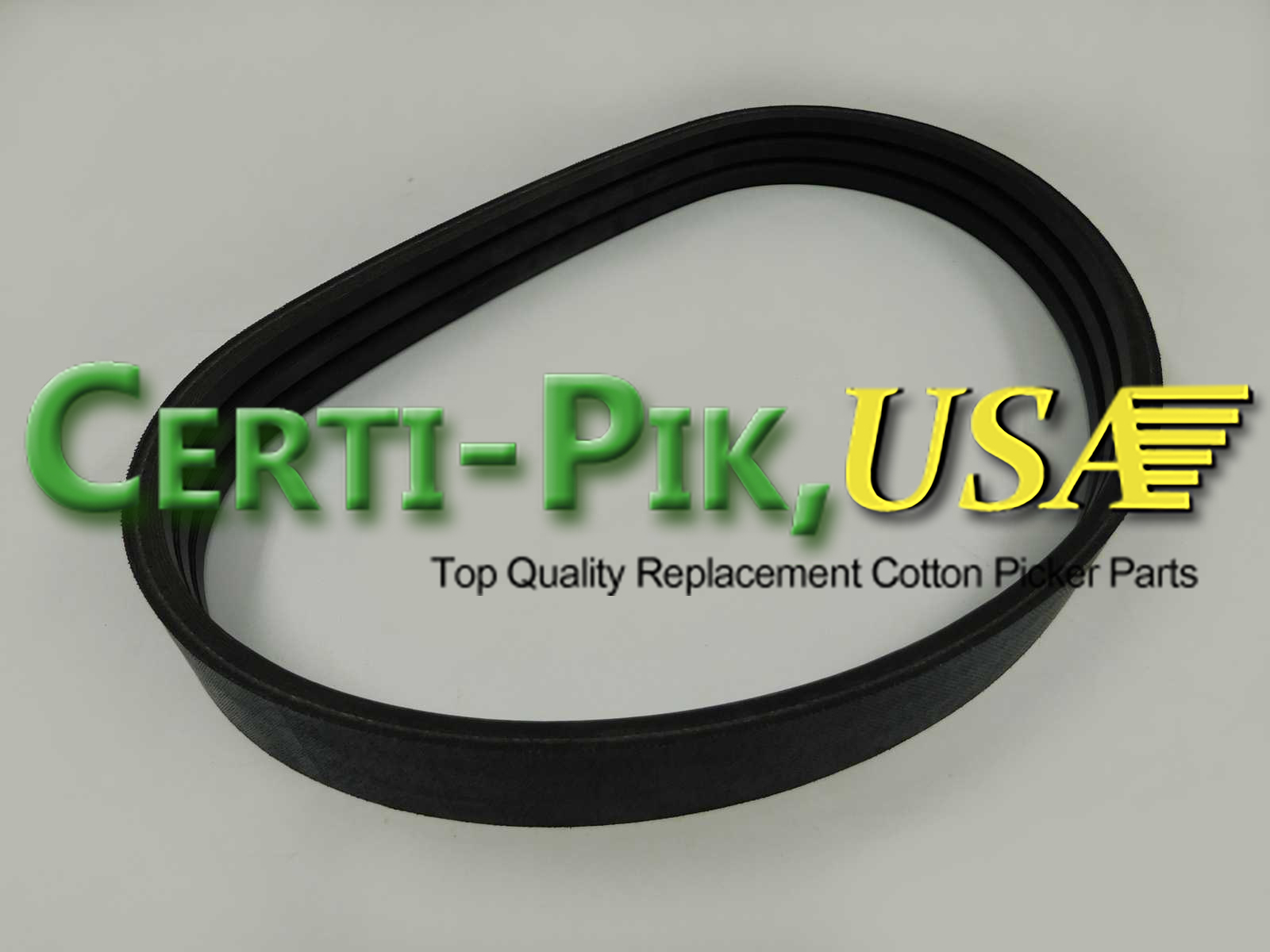 Description: BELT – FAN ROTOR, FRONT – 1844 (S/N JJC002462 & above), 2044, 2055, 2155, 2555, CPX420, CPX420 Tier III, CPX610, CPX620, 625, 635-REAR – (3 Band)

OEM Part: 1338328C1

Section: Air System

Case / IH Front Fan Assembly, 2555(S.N.500)-635 Mod Exp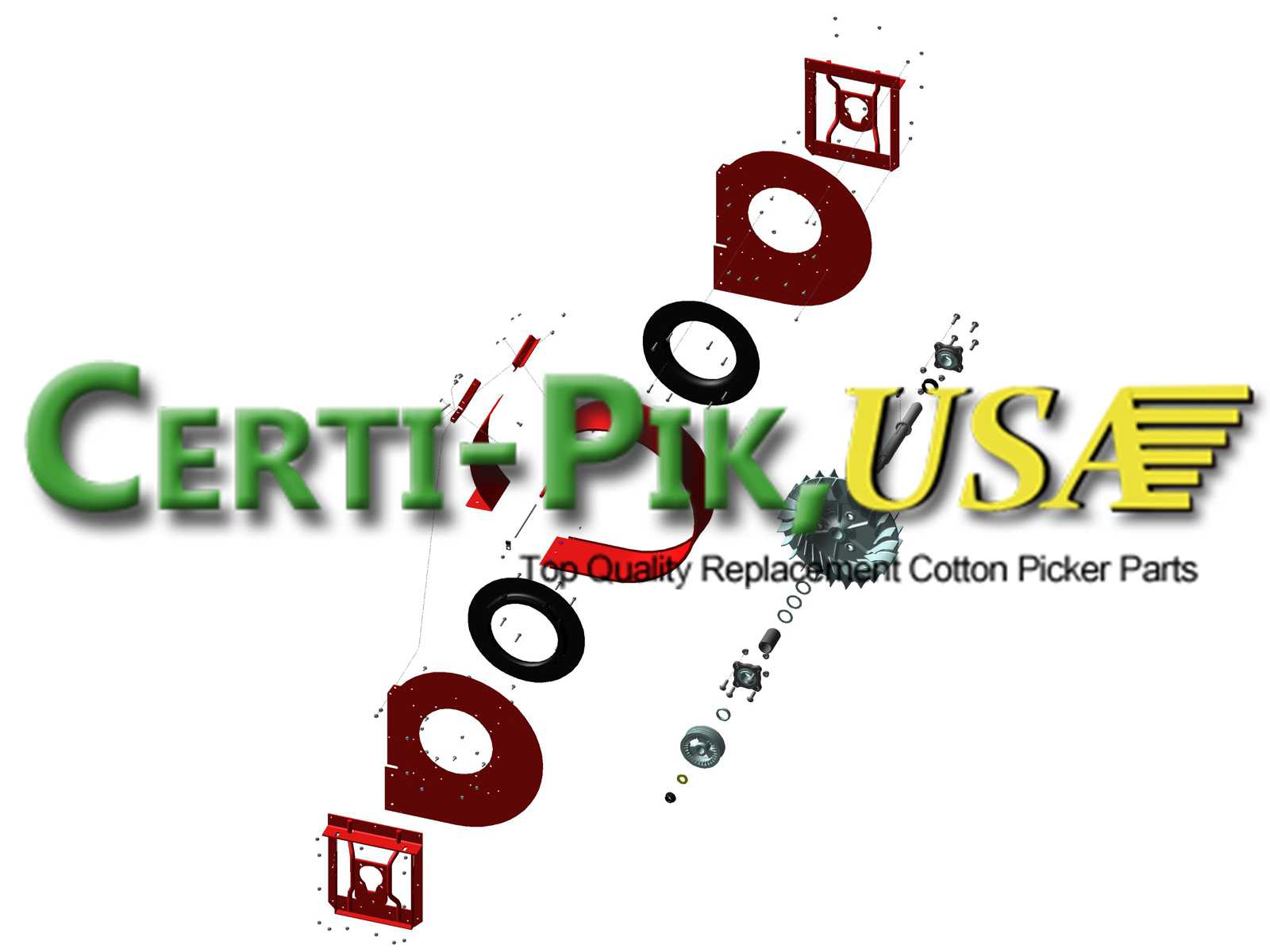 Description: FRONT FAN KIT – ALL PARTS UNASSEMBLED, & # 09030 BOLT KIT (INCLUDES ITEMS #1-#34), MODELS 2555-635

OEM Part: 449982A1

Section: Air System

Case / IH Front Fan Assembly, 2555(S.N.500)-635 Mod Exp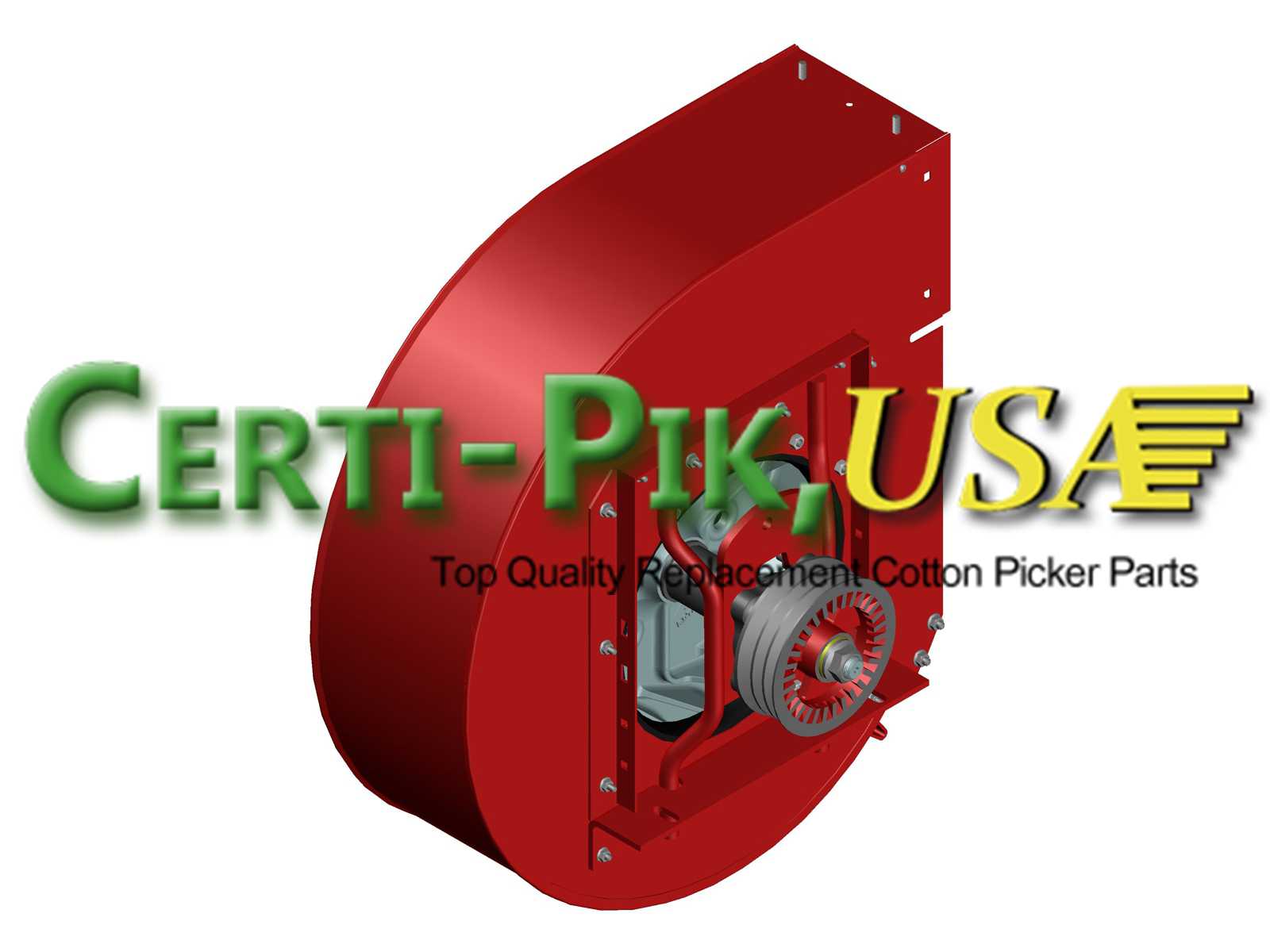 Description: FRONT FAN KIT – ALL PARTS ASSEMBLED, (INCLUDES ITEMS #1-#34), MODELS 2555-635

OEM Part: 449982A1

Section: Air System

Case / IH Front Fan Assembly, 2555(S.N.500)-635 Mod Exp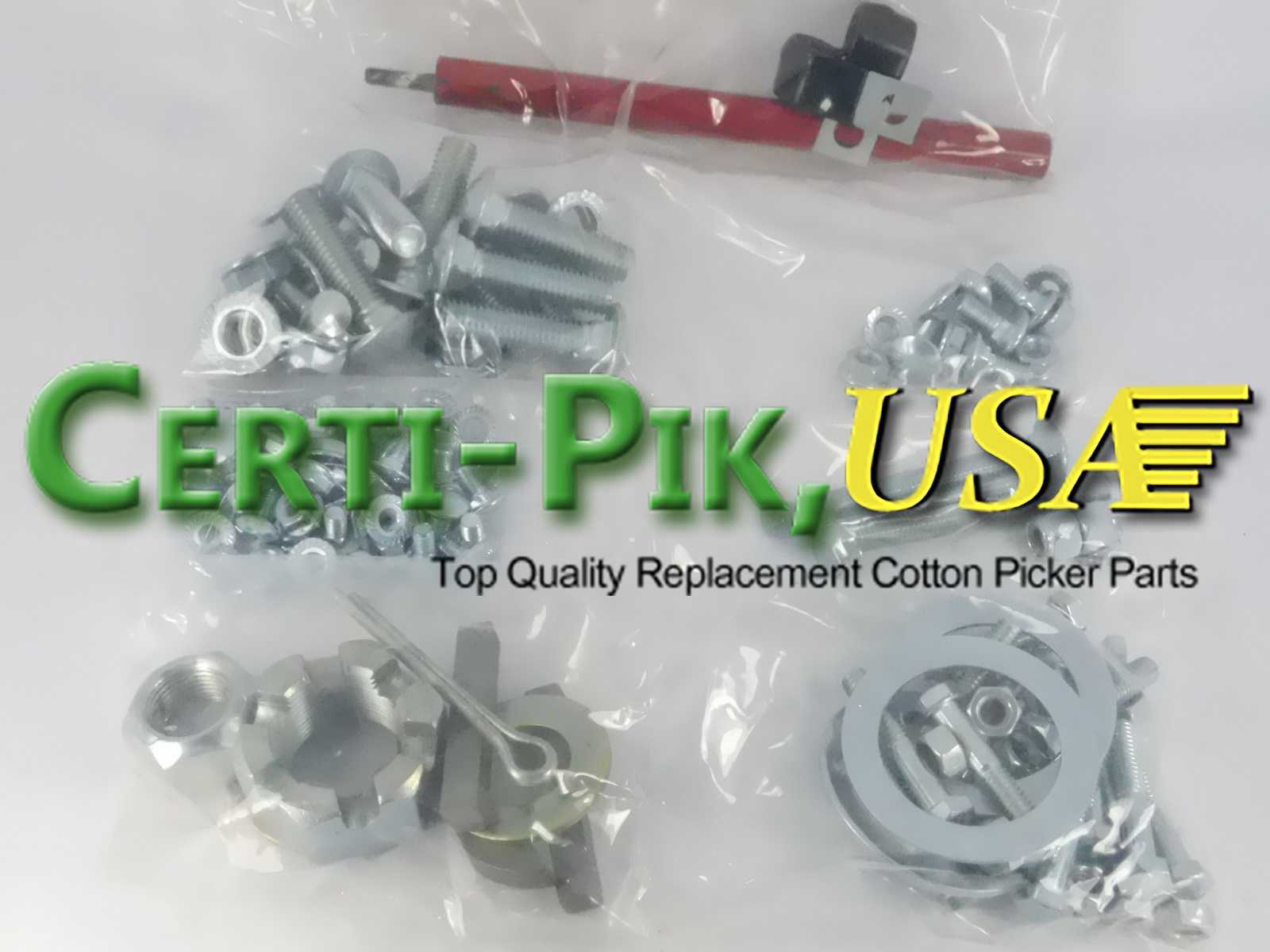 Description: BOLT KIT – COMPLETE FOR CNH REAR FAN KIT, 2555-635 (1.75 SHAFT)

Section: Air System

Case / IH Rear Fan Assembly, 2555(S.N.500)-635 Mod Exp



---
Case /IH Rear Fan Assembly, 1822-2555 (S.N.499)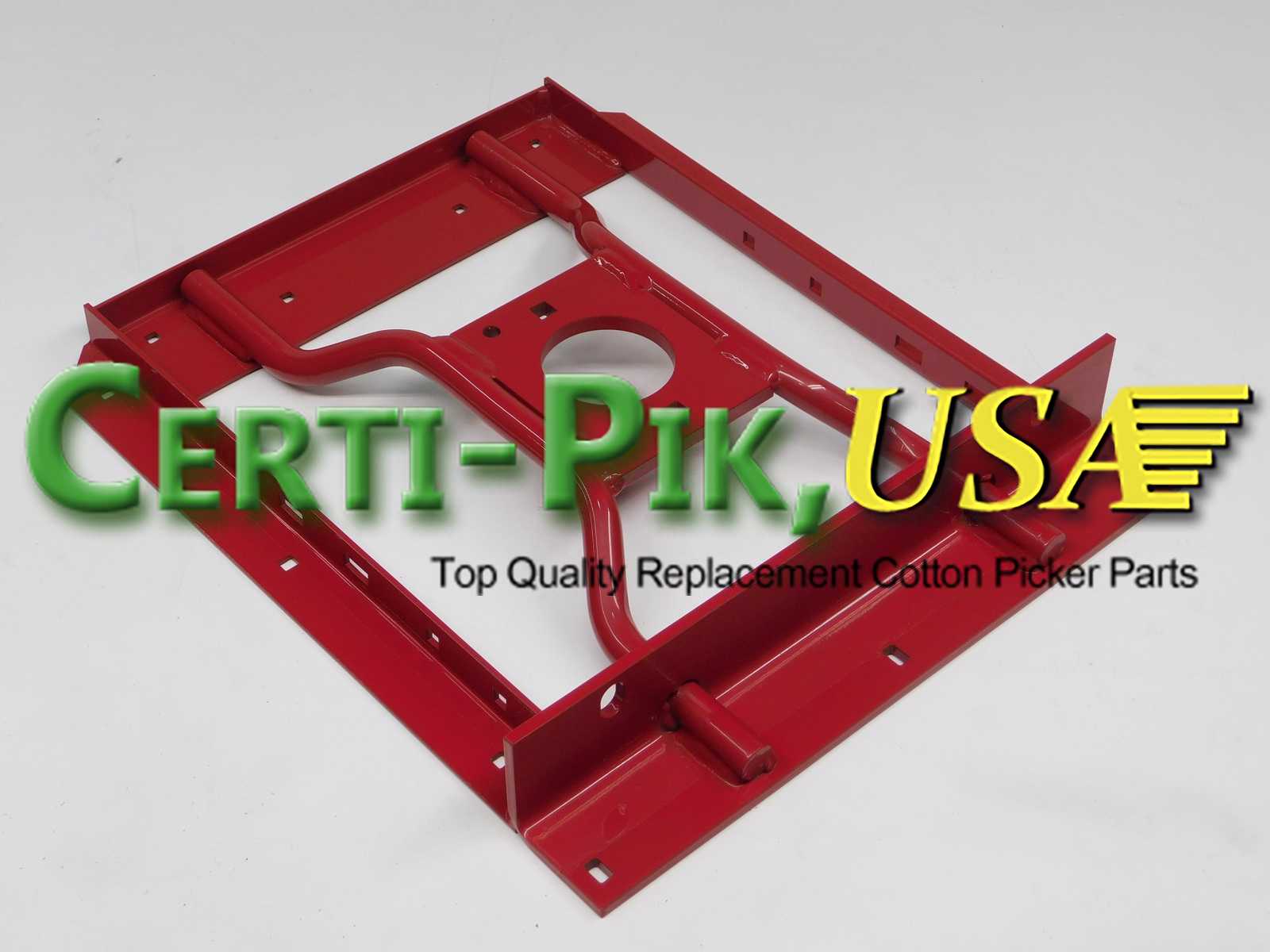 Description: SIDE SUPPORT – BEARING ( 1/FRONT FAN, 2/REAR FAN )

OEM Part: 1260120C3

Section: Air System

Case /IH Rear Fan Assembly, 1822-2555 (S.N.499)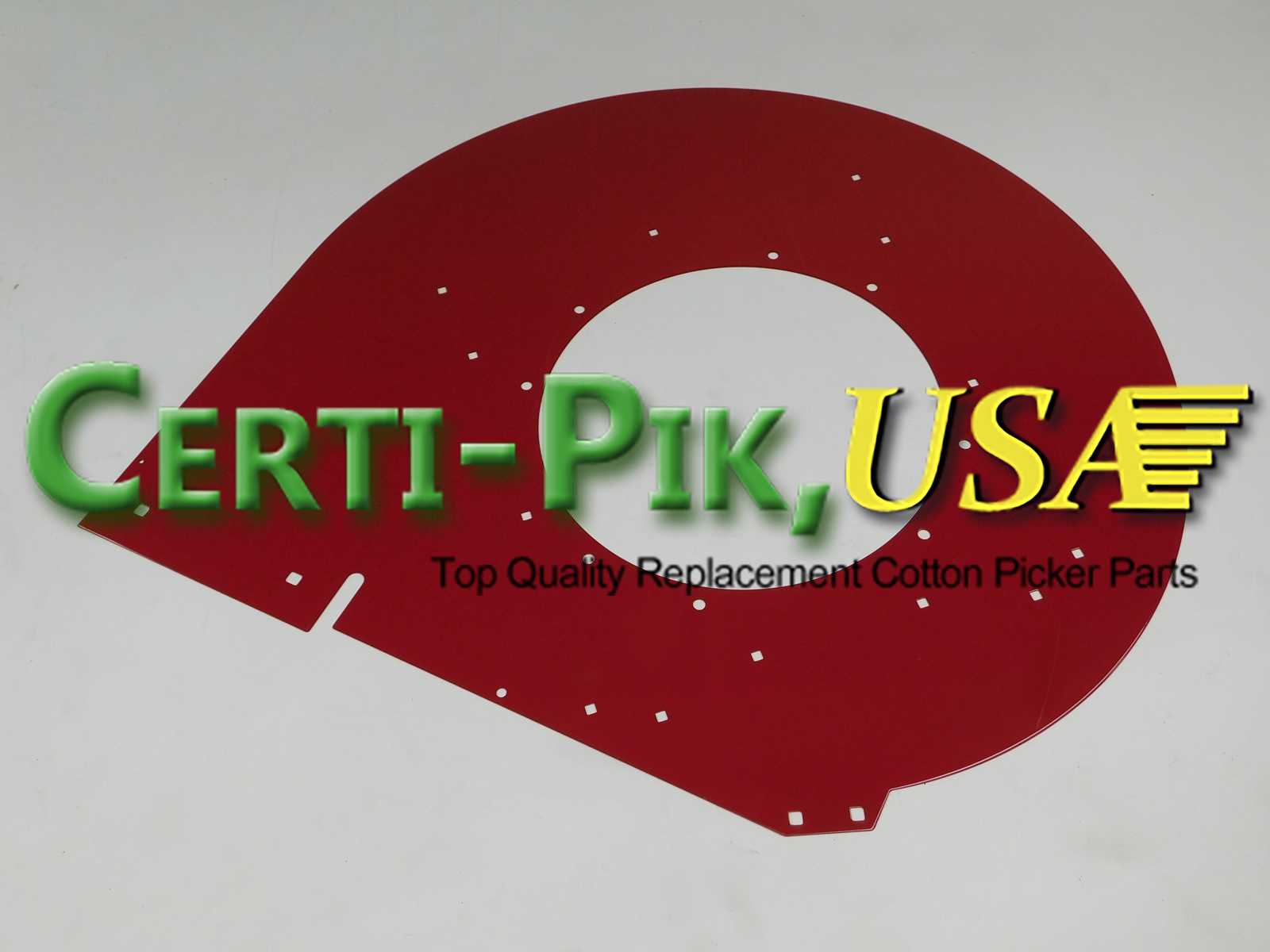 Description: FAN 45DEGREE SIDE PANEL – NEW STYLE – LARGER TRANSITION NOTCH

OEM Part: 1260066C2

Section: Air System

Case /IH Rear Fan Assembly, 1822-2555 (S.N.499)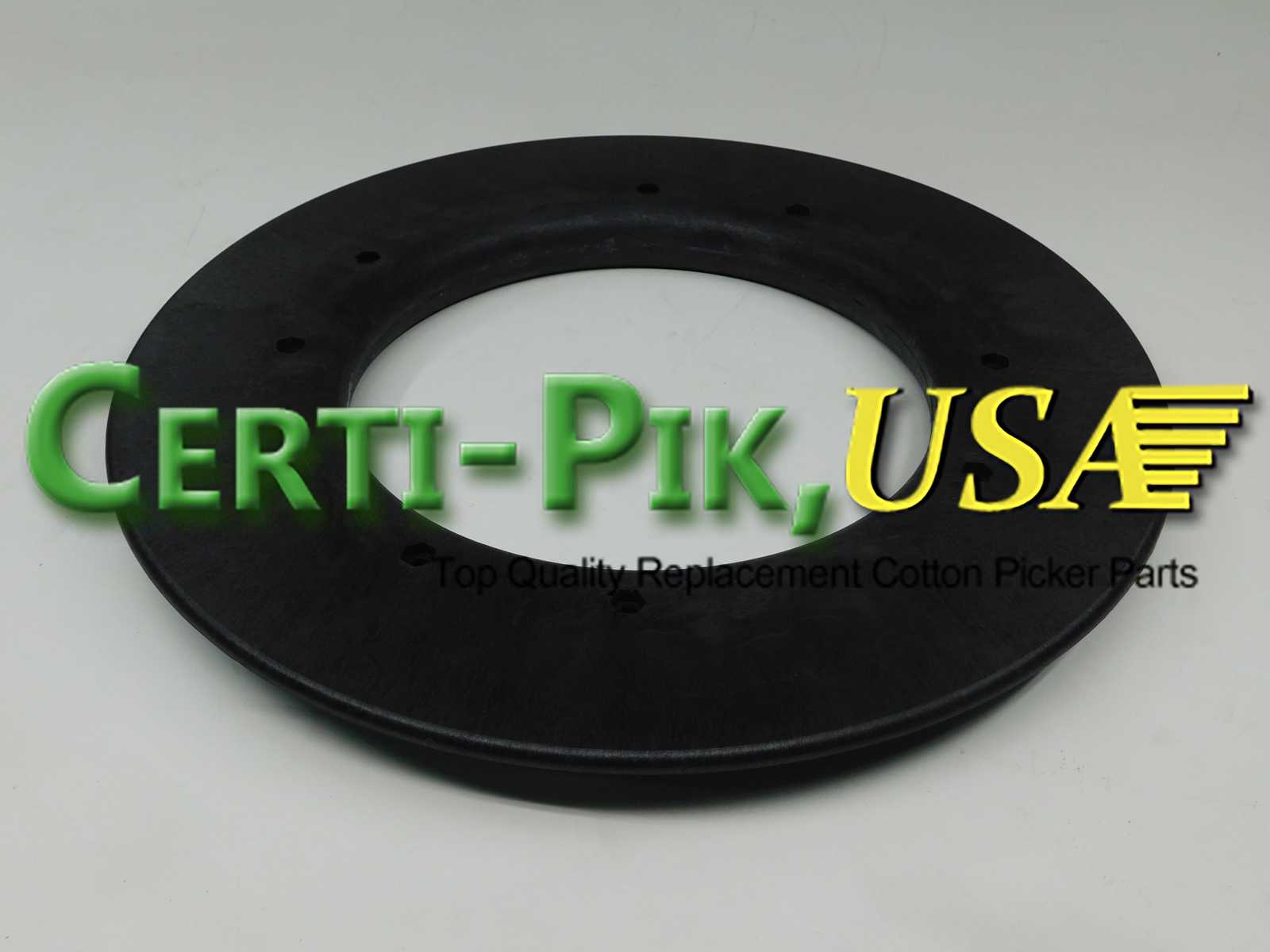 Description: BAFFLE – PLASTIC BAFFLE OR ORIFICE

OEM Part: 207515C1

Section: Air System

Case /IH Rear Fan Assembly, 1822-2555 (S.N.499)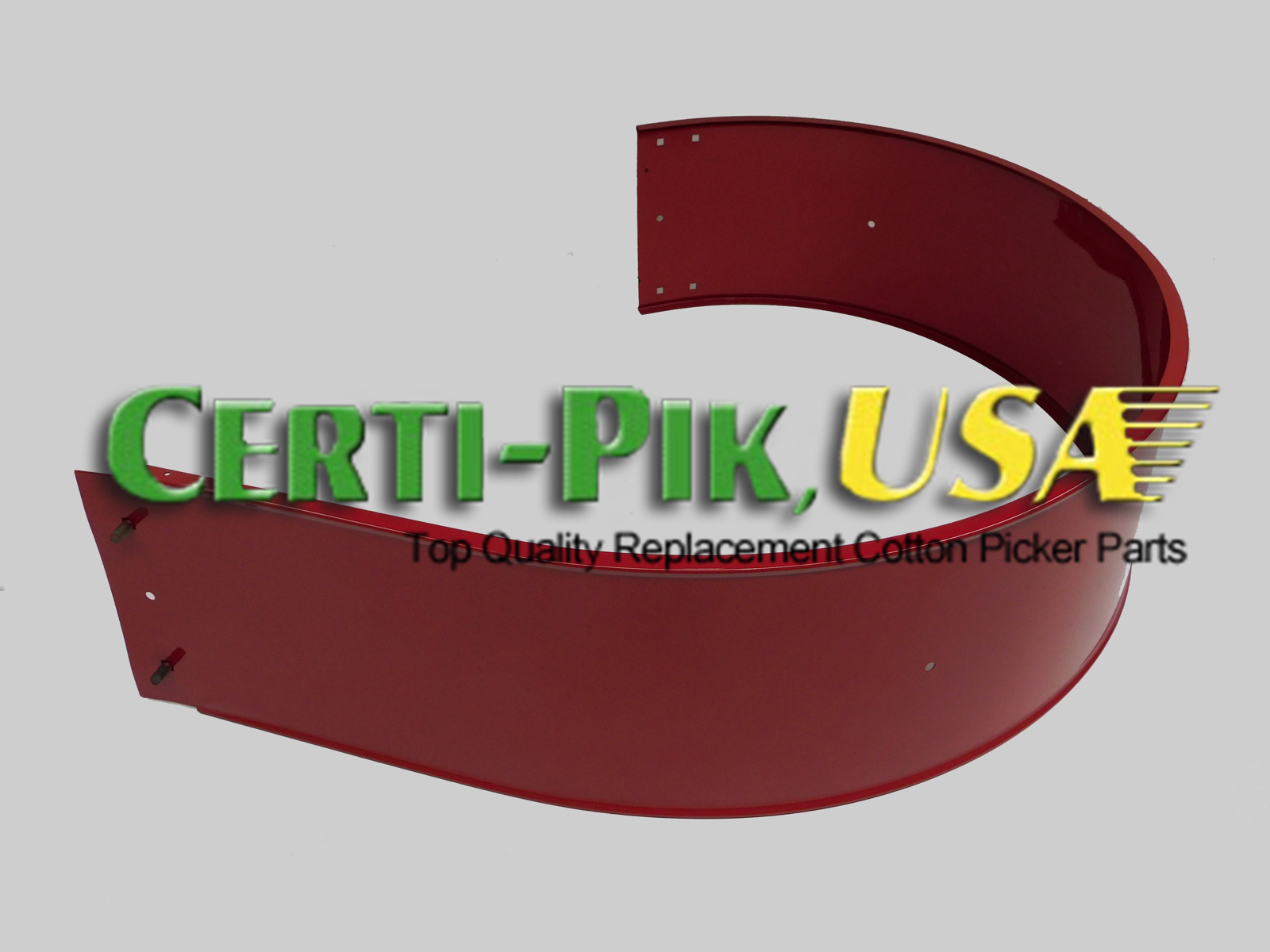 Description: WRAP AROUND – HOUSING COVER

OEM Part: 221533C1

Section: Air System

Case /IH Rear Fan Assembly, 1822-2555 (S.N.499)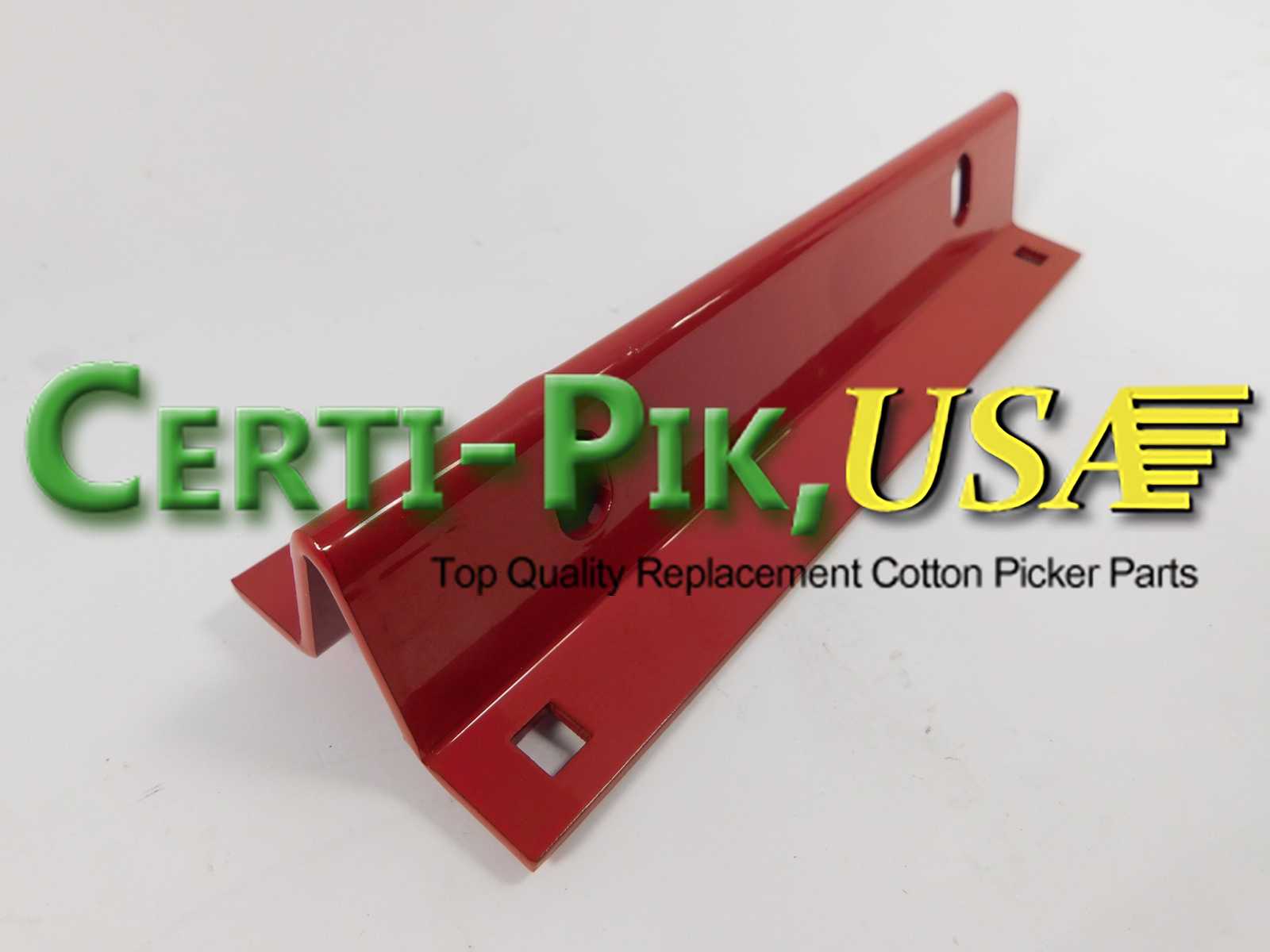 Description: BRACKET – HOUSING COVER TENSION BRACKET

OEM Part: 204414C1

Section: Air System

Case /IH Rear Fan Assembly, 1822-2555 (S.N.499)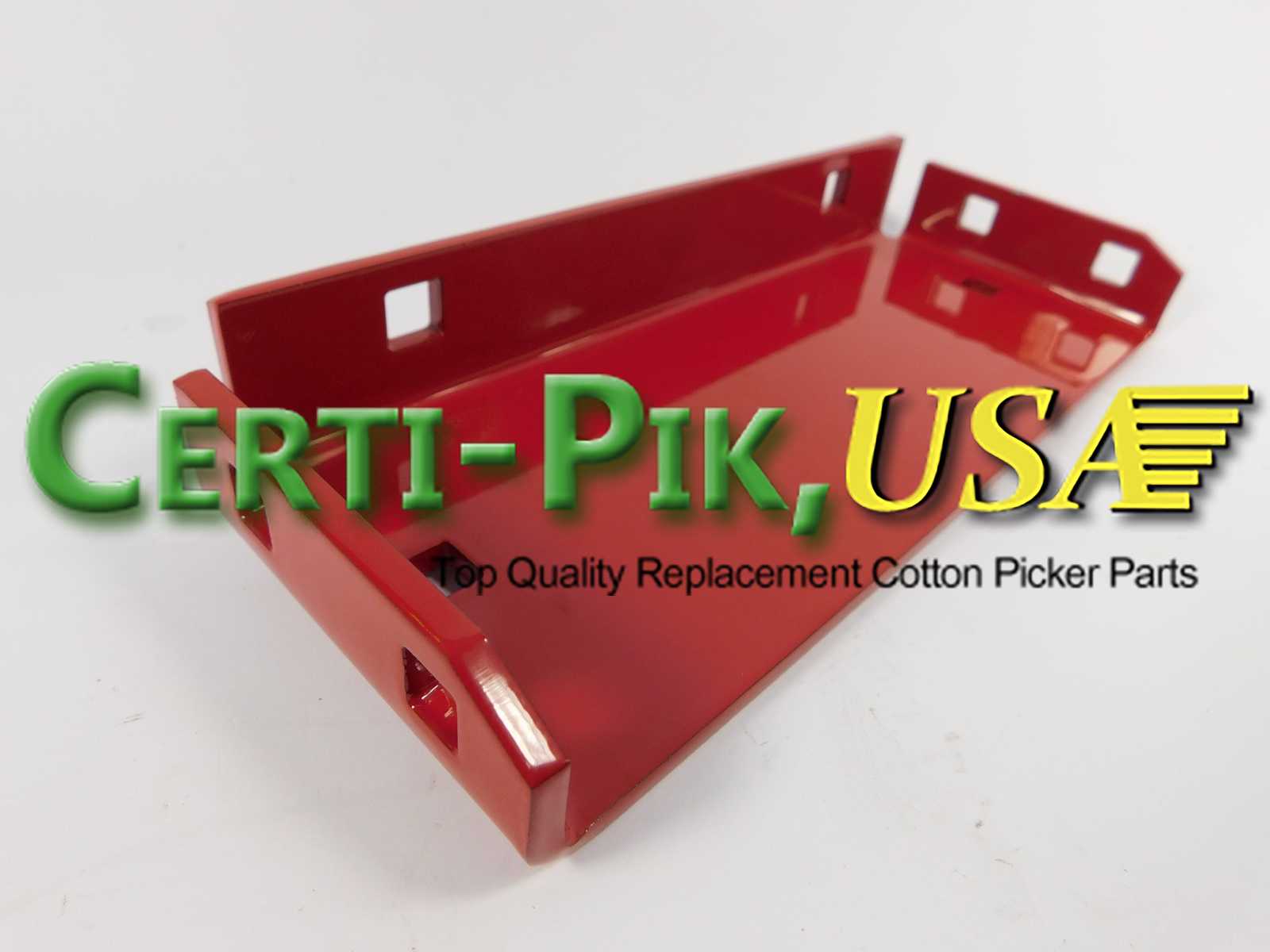 Description: BRACKET – UNDER SHROUD TENSION BRACKET

OEM Part: 204415C1

Section: Air System

Case /IH Rear Fan Assembly, 1822-2555 (S.N.499)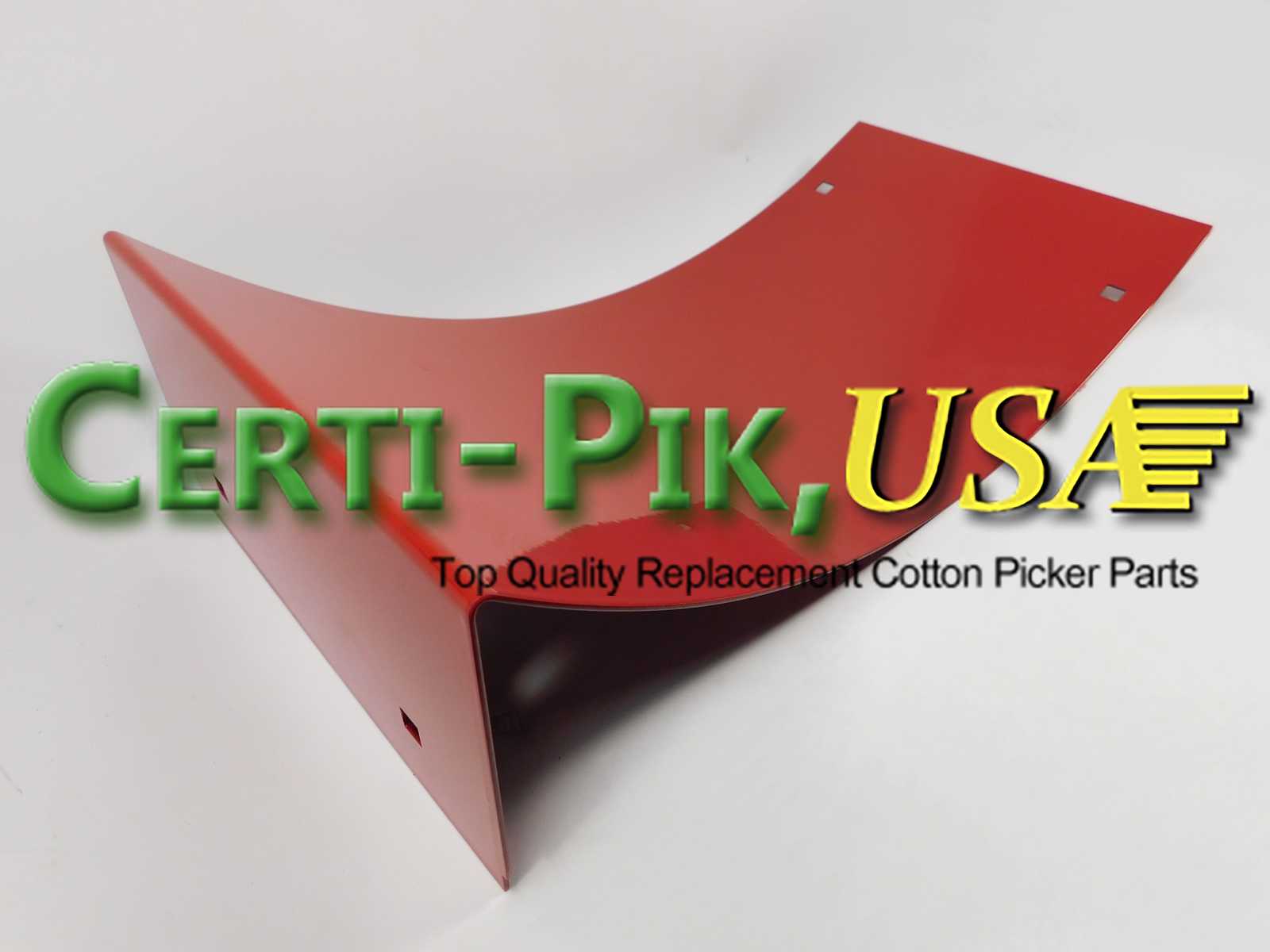 Description: UNDER SHROUD – HOUSING COVER

OEM Part: 204416C1

Section: Air System

Case /IH Rear Fan Assembly, 1822-2555 (S.N.499)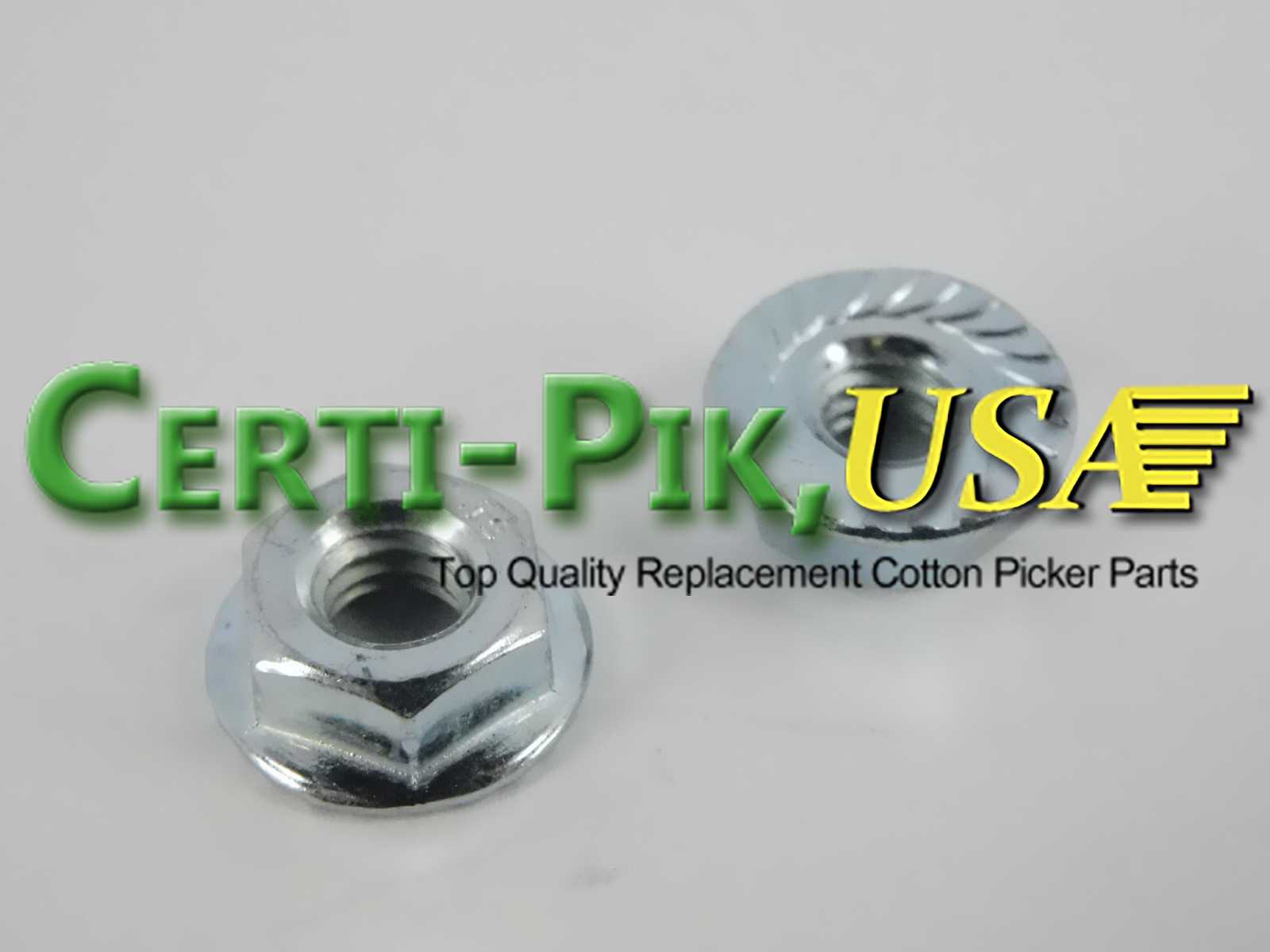 Description: NUT – 1/4 – SERR HEX FLANGE

OEM Part: 10217P

Section: Air System

Case /IH Rear Fan Assembly, 1822-2555 (S.N.499)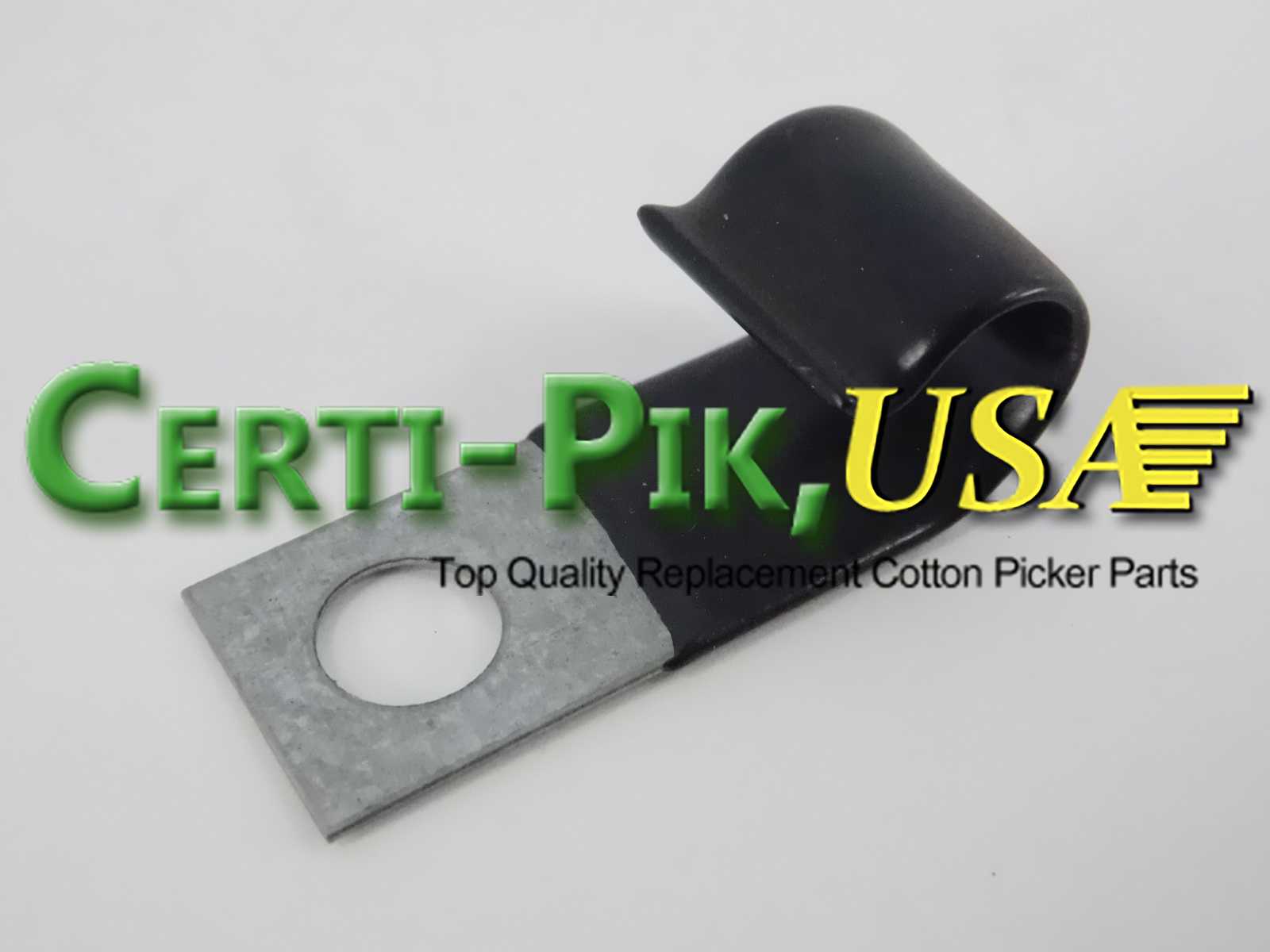 Description: CLASP – CABLE CLIP

OEM Part: 362120R1

Section: Air System

Case /IH Rear Fan Assembly, 1822-2555 (S.N.499)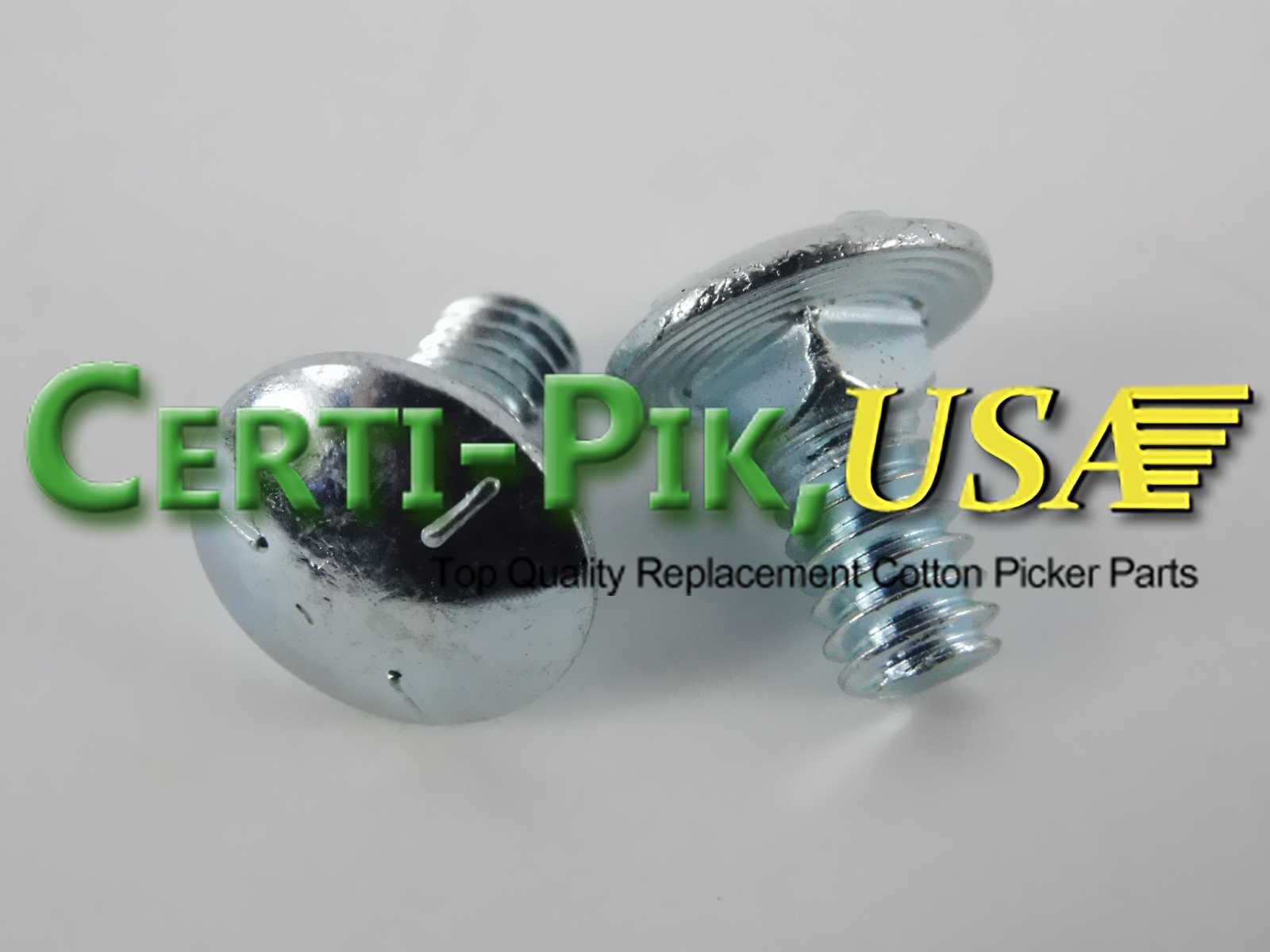 Description: BOLT – 1/4 X 1/2″ CARRIAGE

OEM Part: 434-48

Section: Air System

Case /IH Rear Fan Assembly, 1822-2555 (S.N.499)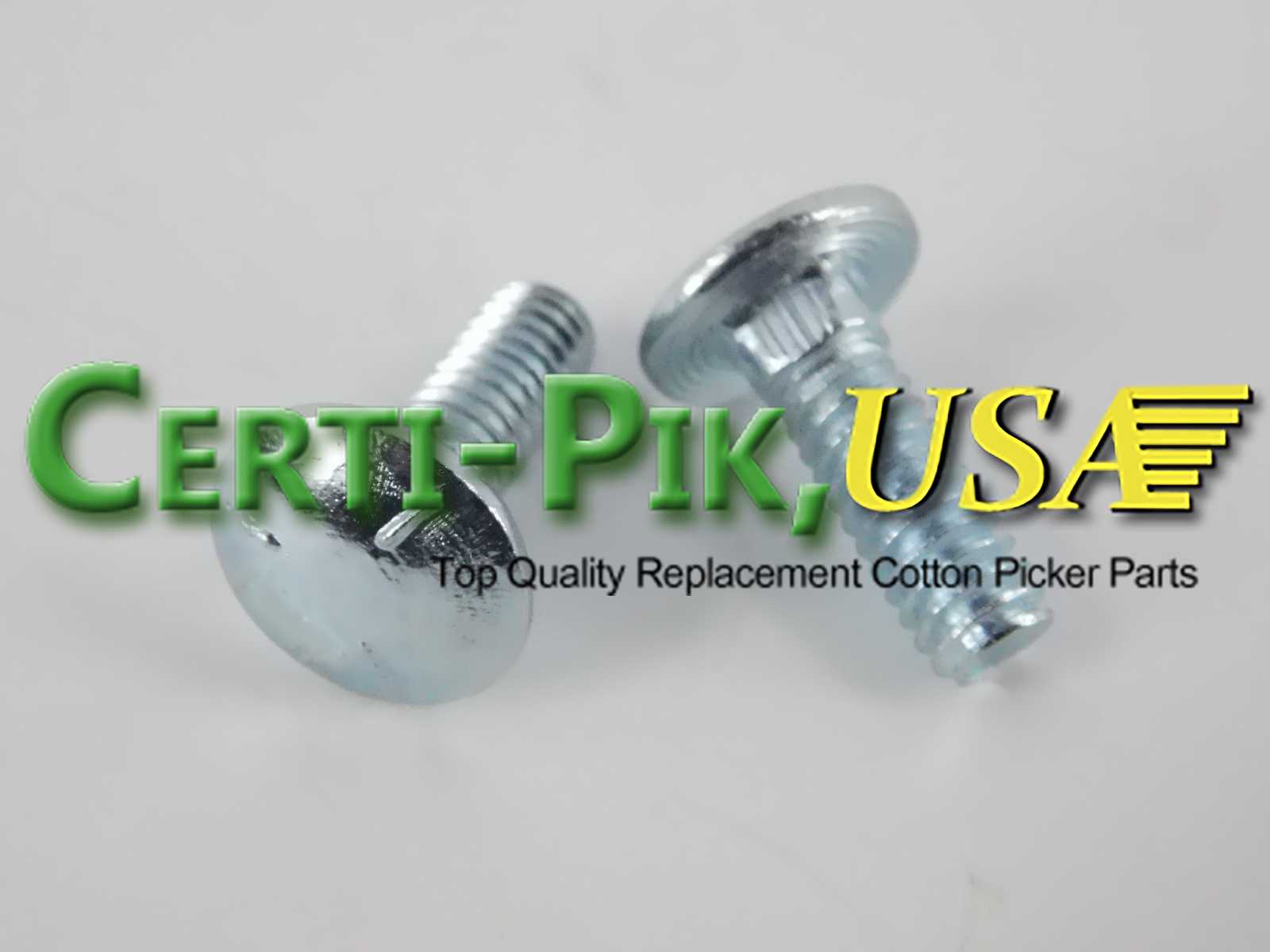 Description: BOLT – 1/4 X 3/4″ CARRIAGE

OEM Part: 434-412

Section: Air System

Case /IH Rear Fan Assembly, 1822-2555 (S.N.499)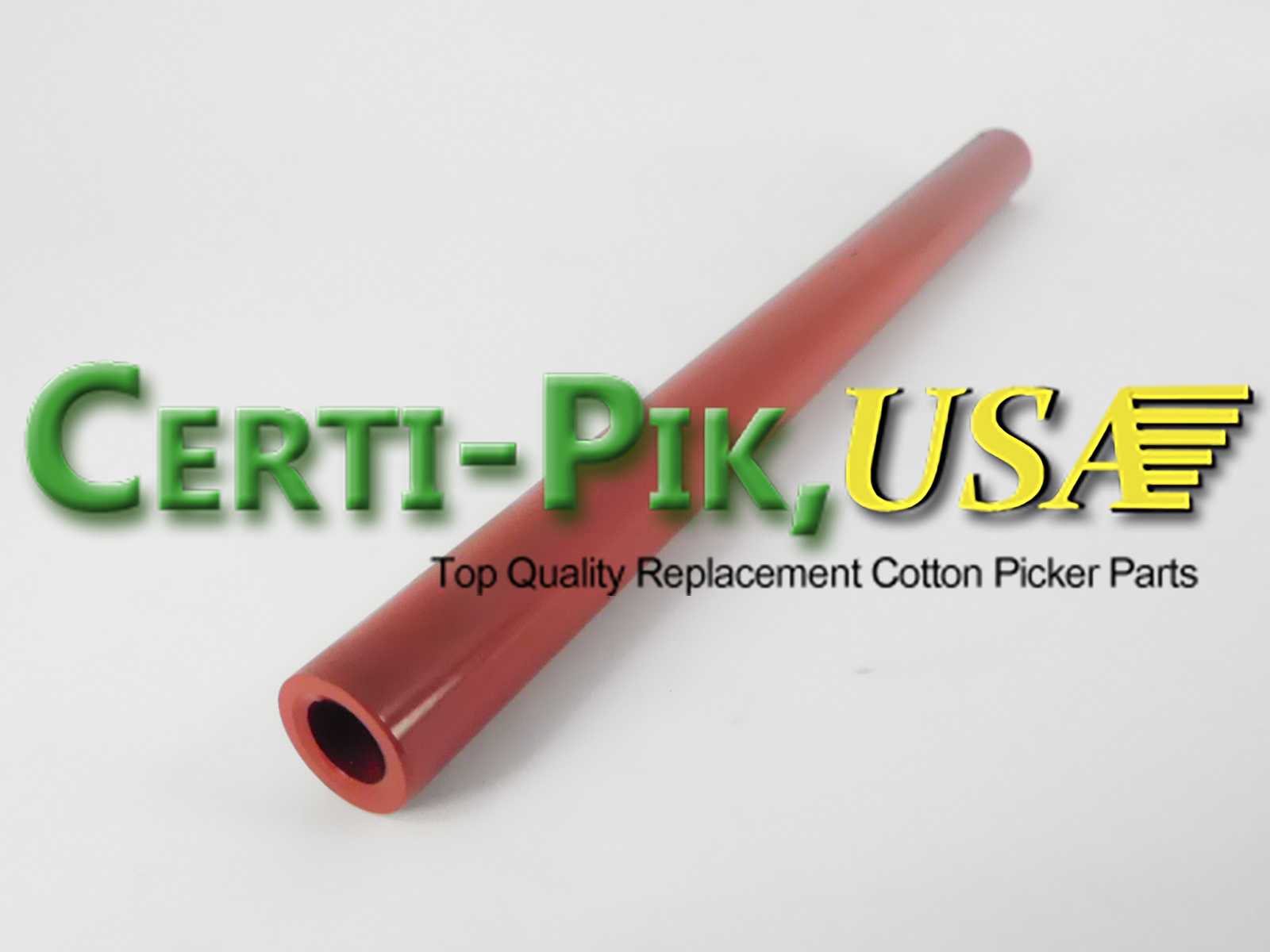 Description: PIPE – HOUSING SPACER

OEM Part: 215020C1

Section: Air System

Case /IH Rear Fan Assembly, 1822-2555 (S.N.499)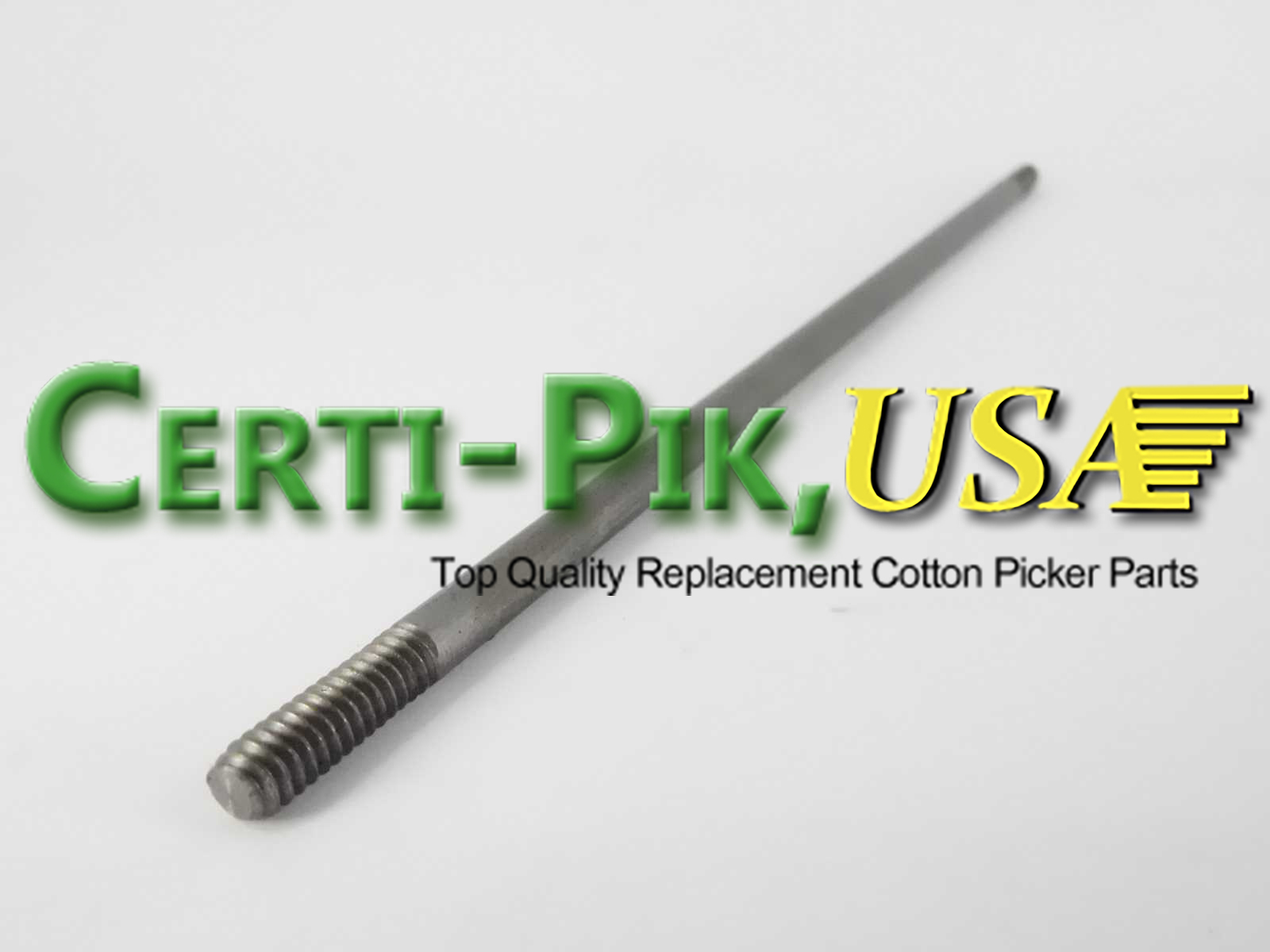 Description: STUD

OEM Part: 215709C1

Section: Air System

Case /IH Rear Fan Assembly, 1822-2555 (S.N.499)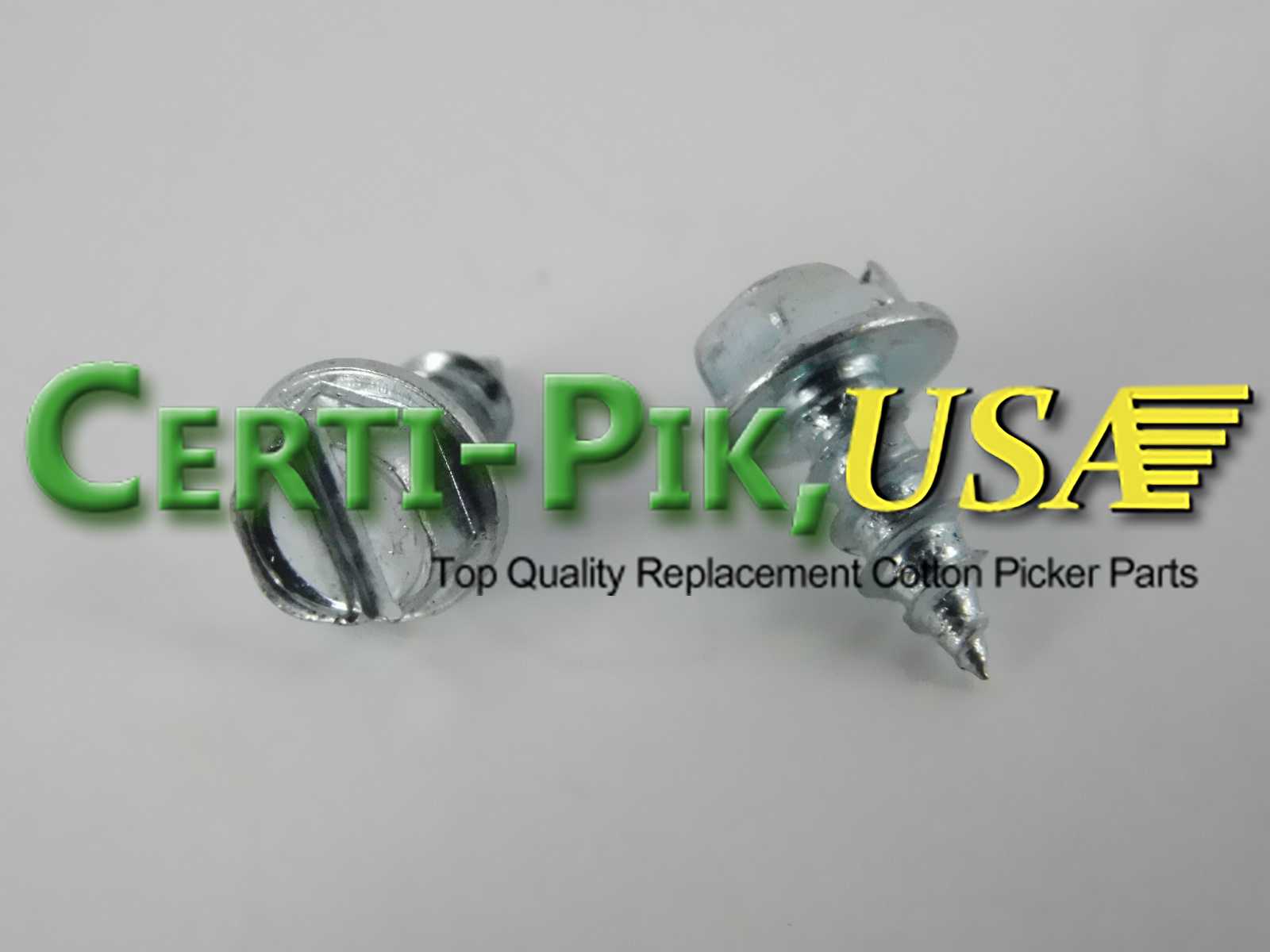 Description: SCREW – 8-18 X 3/8″ SELF-TAP

OEM Part: 260-1346

Section: Air System

Case /IH Rear Fan Assembly, 1822-2555 (S.N.499)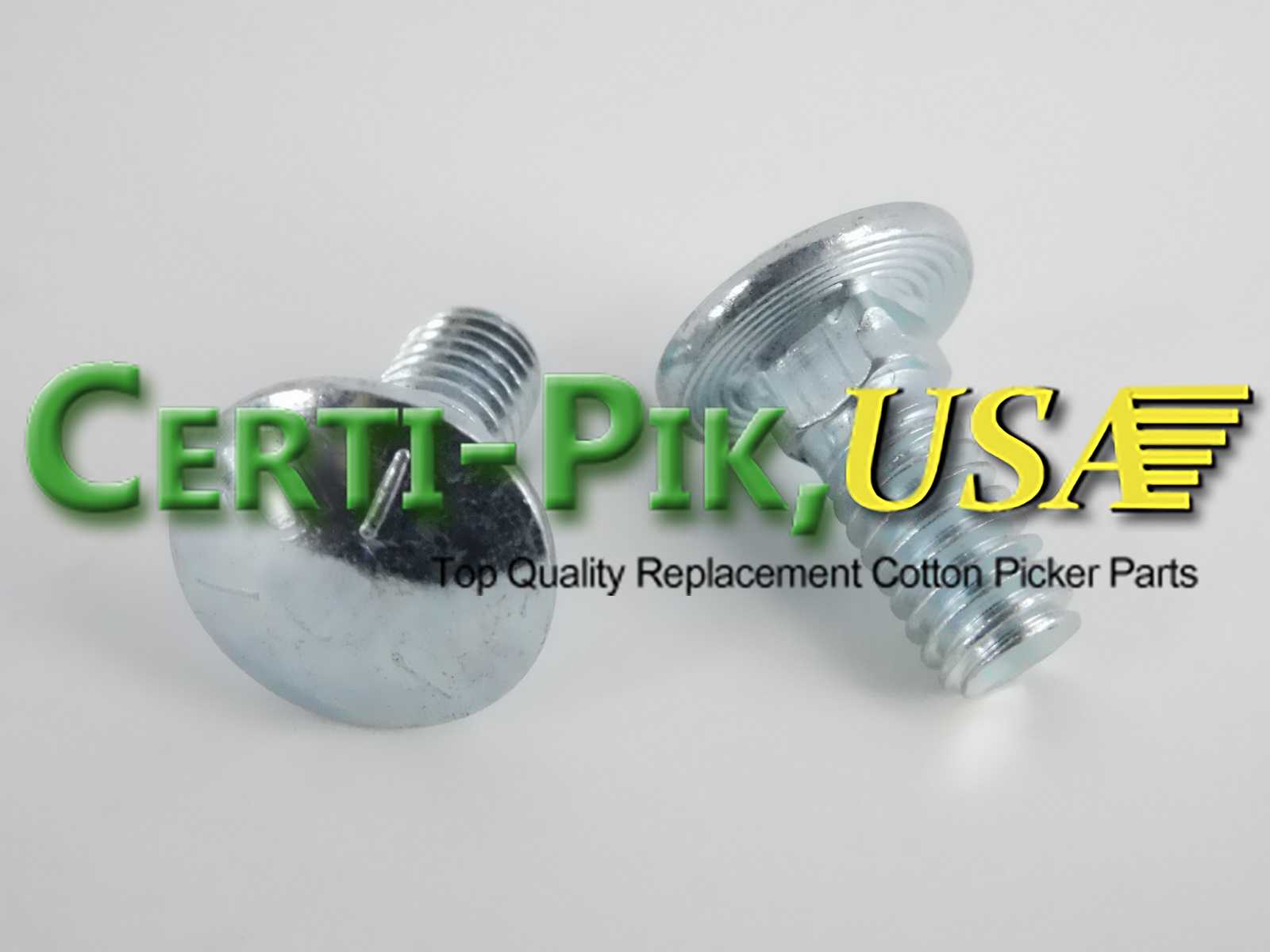 Description: BOLT – 5/16 X 3/4″ CARRIAGE

OEM Part: 434-512

Section: Air System

Case /IH Rear Fan Assembly, 1822-2555 (S.N.499)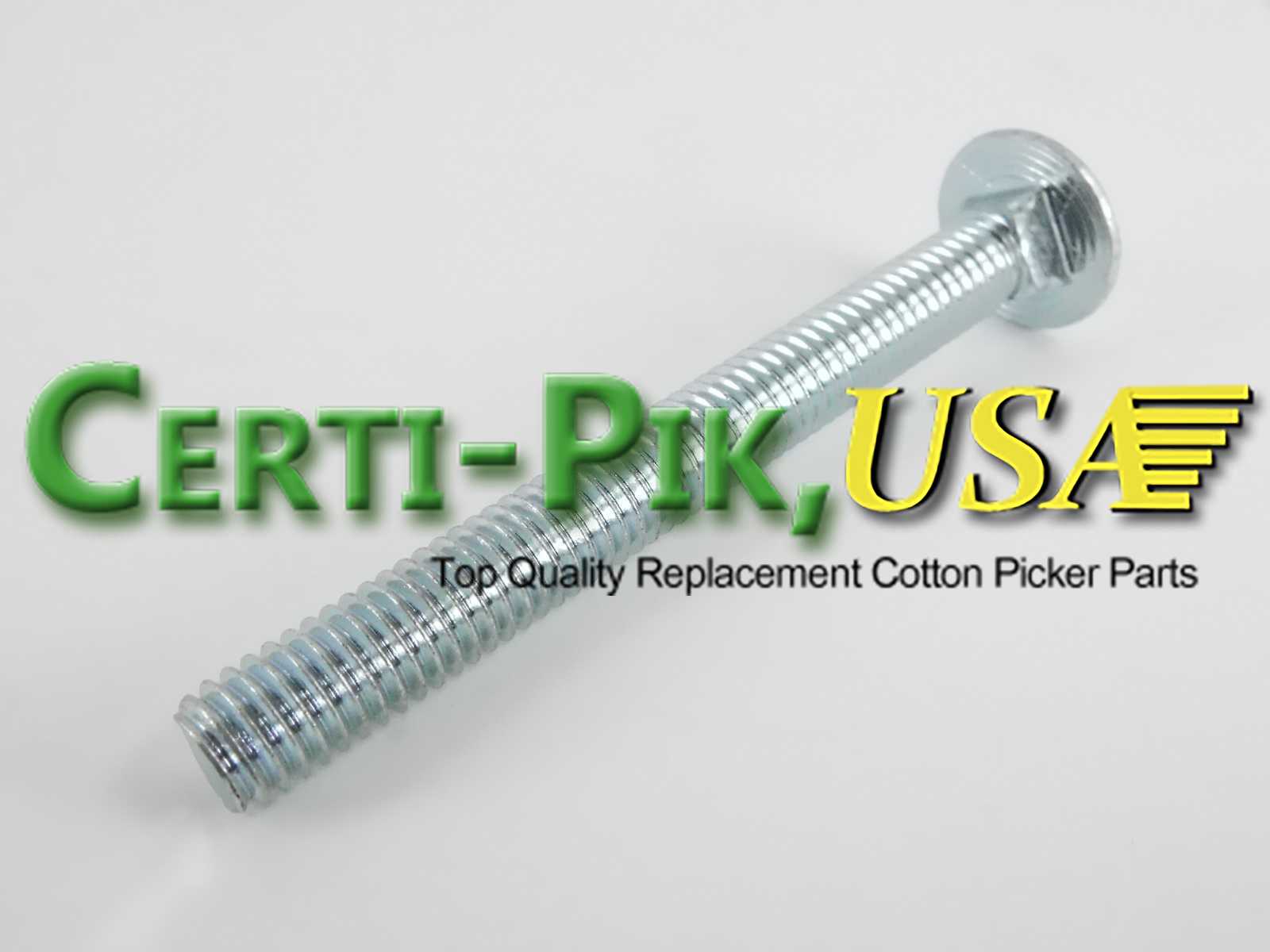 Description: BOLT – 3/8 X 3″ CARRIAGE

OEM Part: 433-648

Section: Air System

Case /IH Rear Fan Assembly, 1822-2555 (S.N.499)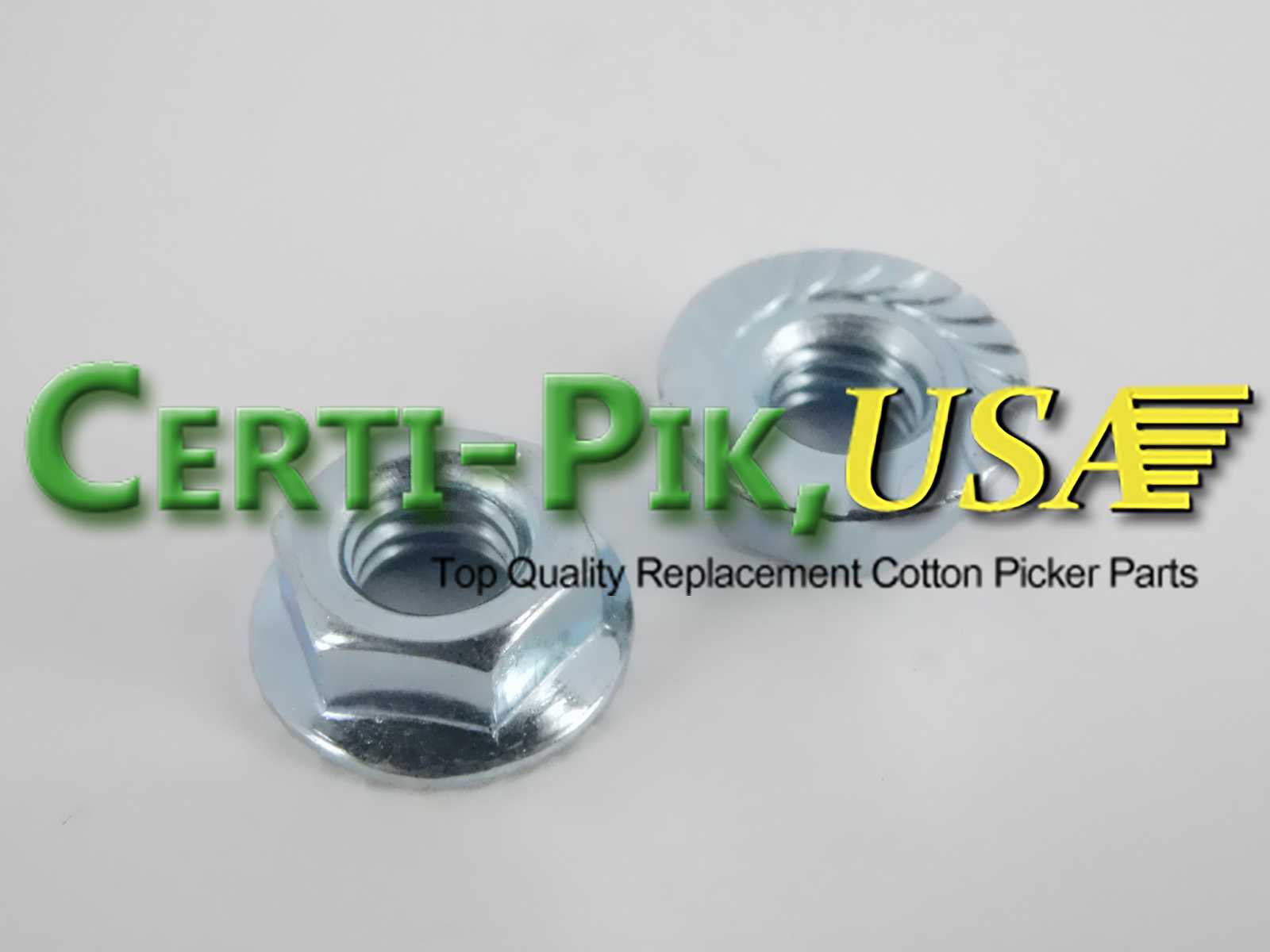 Description: NUT – 5/16 – SERR HEX FLANGE

OEM Part: 425-105

Section: Air System

Case /IH Rear Fan Assembly, 1822-2555 (S.N.499)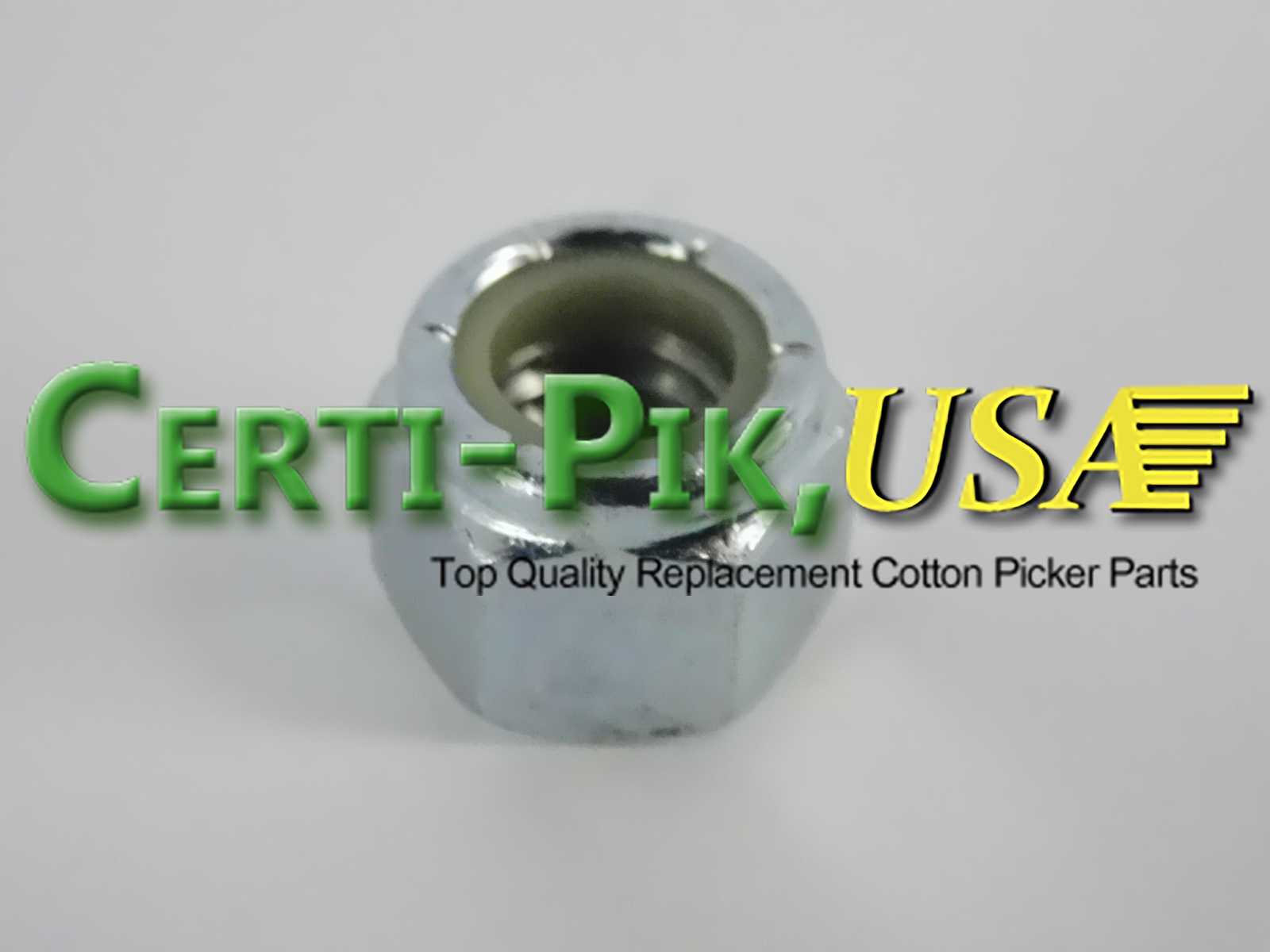 Description: NUT – 3/8 – NYLON LOCK

OEM Part: 425-106

Section: Air System

Case /IH Rear Fan Assembly, 1822-2555 (S.N.499)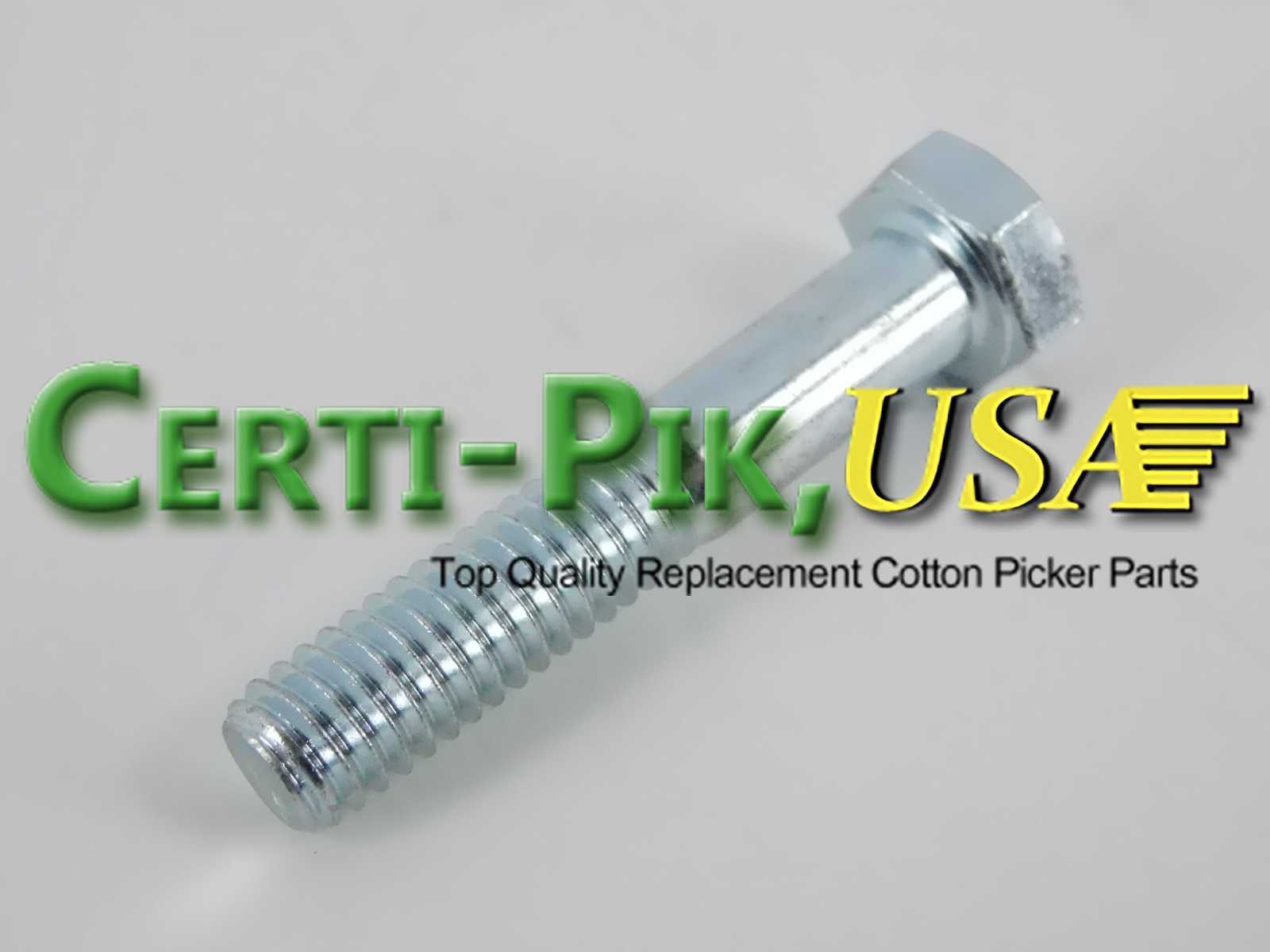 Description: BOLT – 5/16 X 1-3/4″ HEX HEAD

OEM Part: 413-528

Section: Air System

Case /IH Rear Fan Assembly, 1822-2555 (S.N.499)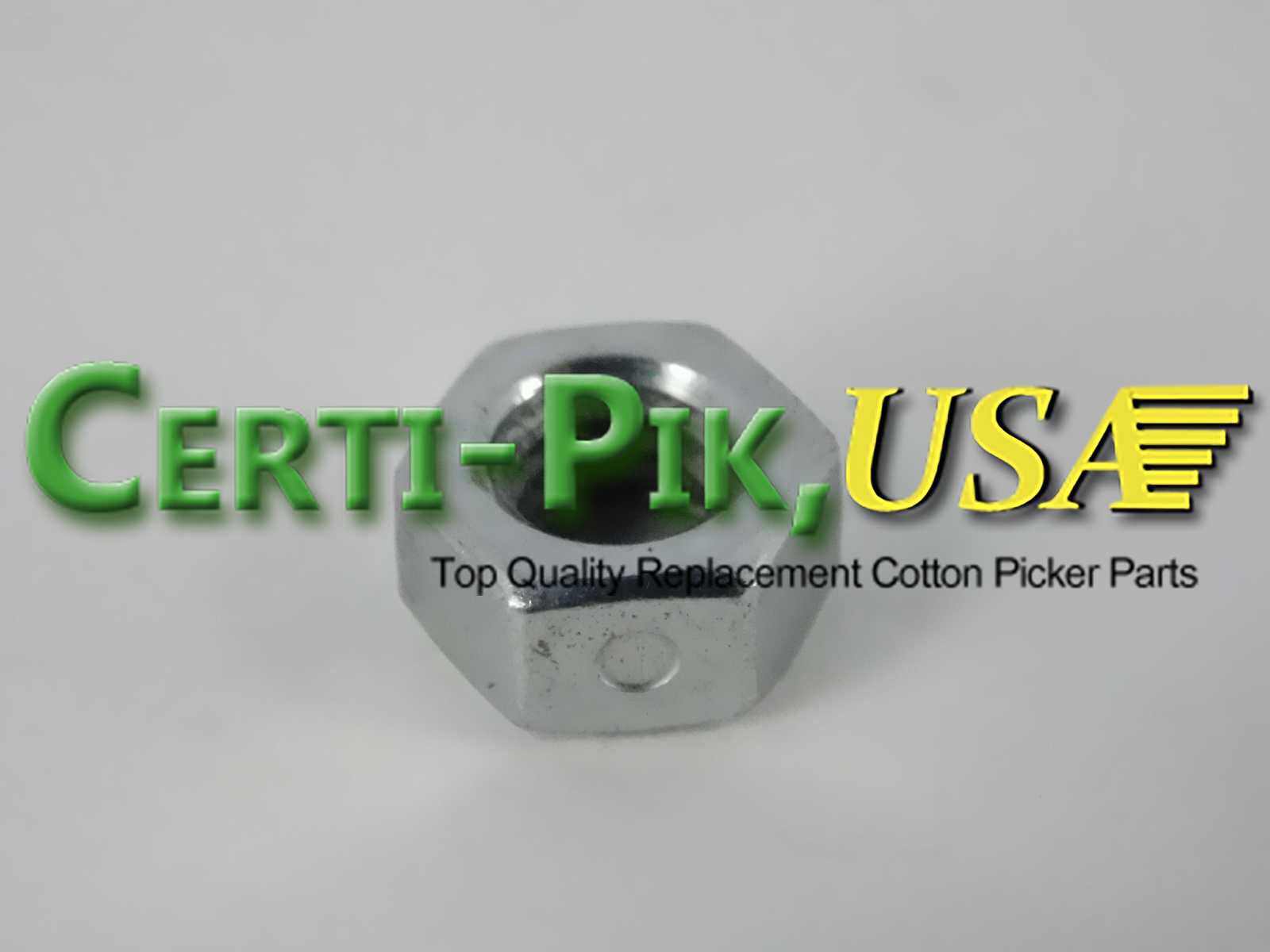 Description: NUT – 5/16 – CENTER LOCK

OEM Part: 131-1215

Section: Air System

Case /IH Rear Fan Assembly, 1822-2555 (S.N.499)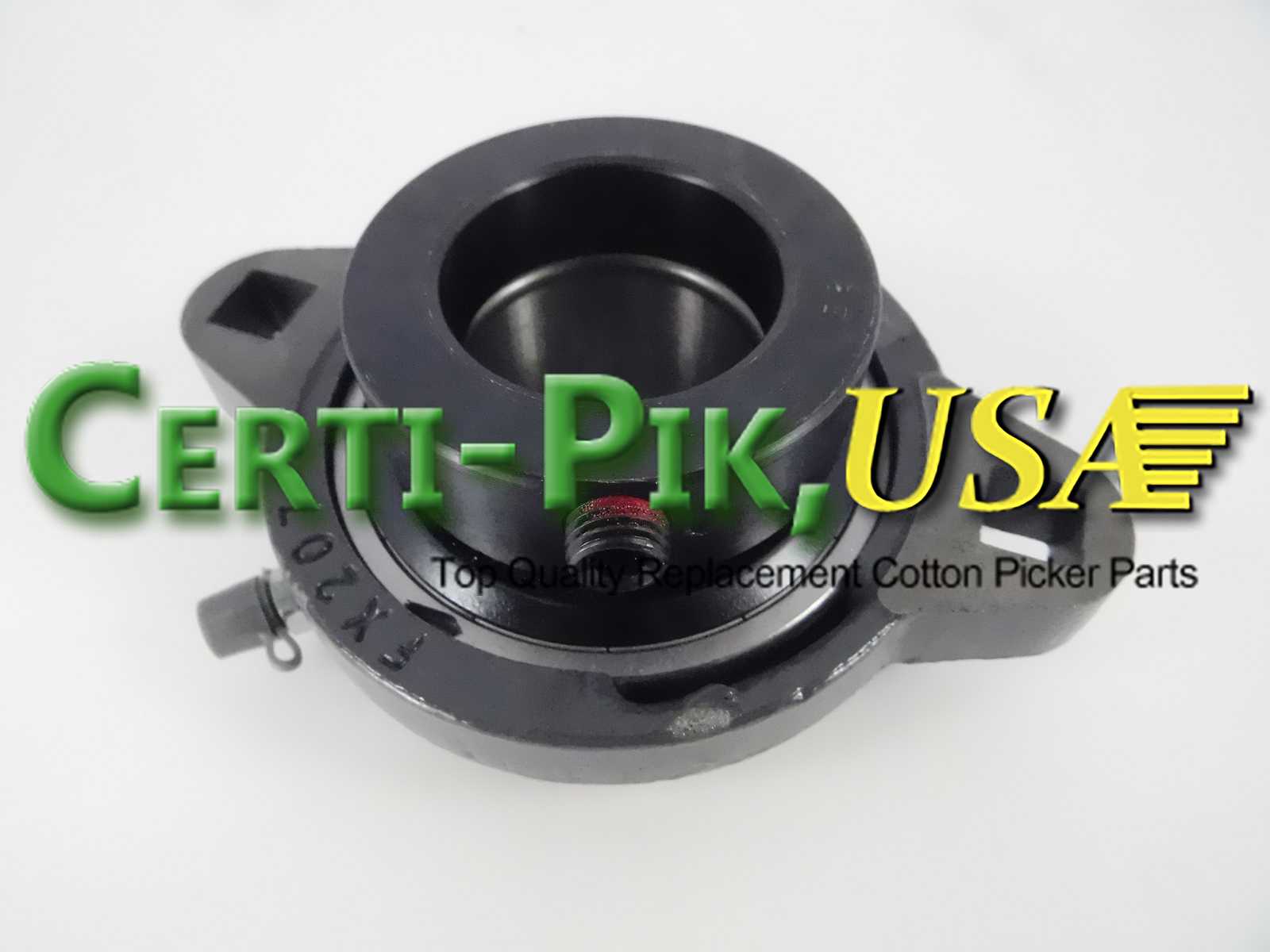 Description: REAR BEARING, INCLUDES HOUSING AND LOCKING COLLAR

OEM Part: 1263058C91

Section: Air System

Case /IH Rear Fan Assembly, 1822-2555 (S.N.499)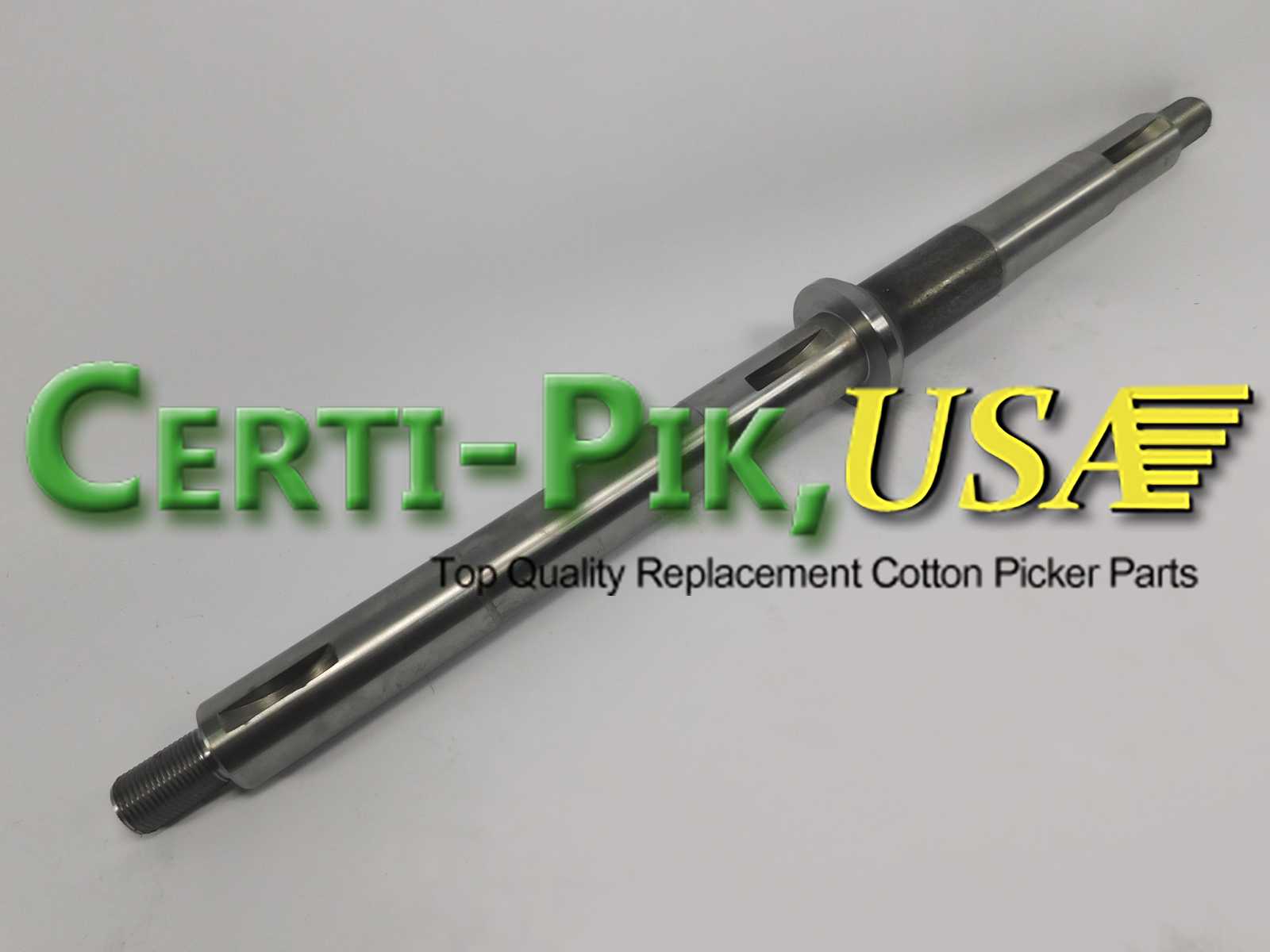 Description: SHAFT – REAR FAN

OEM Part: 1260072C3

Section: Air System

Case /IH Rear Fan Assembly, 1822-2555 (S.N.499)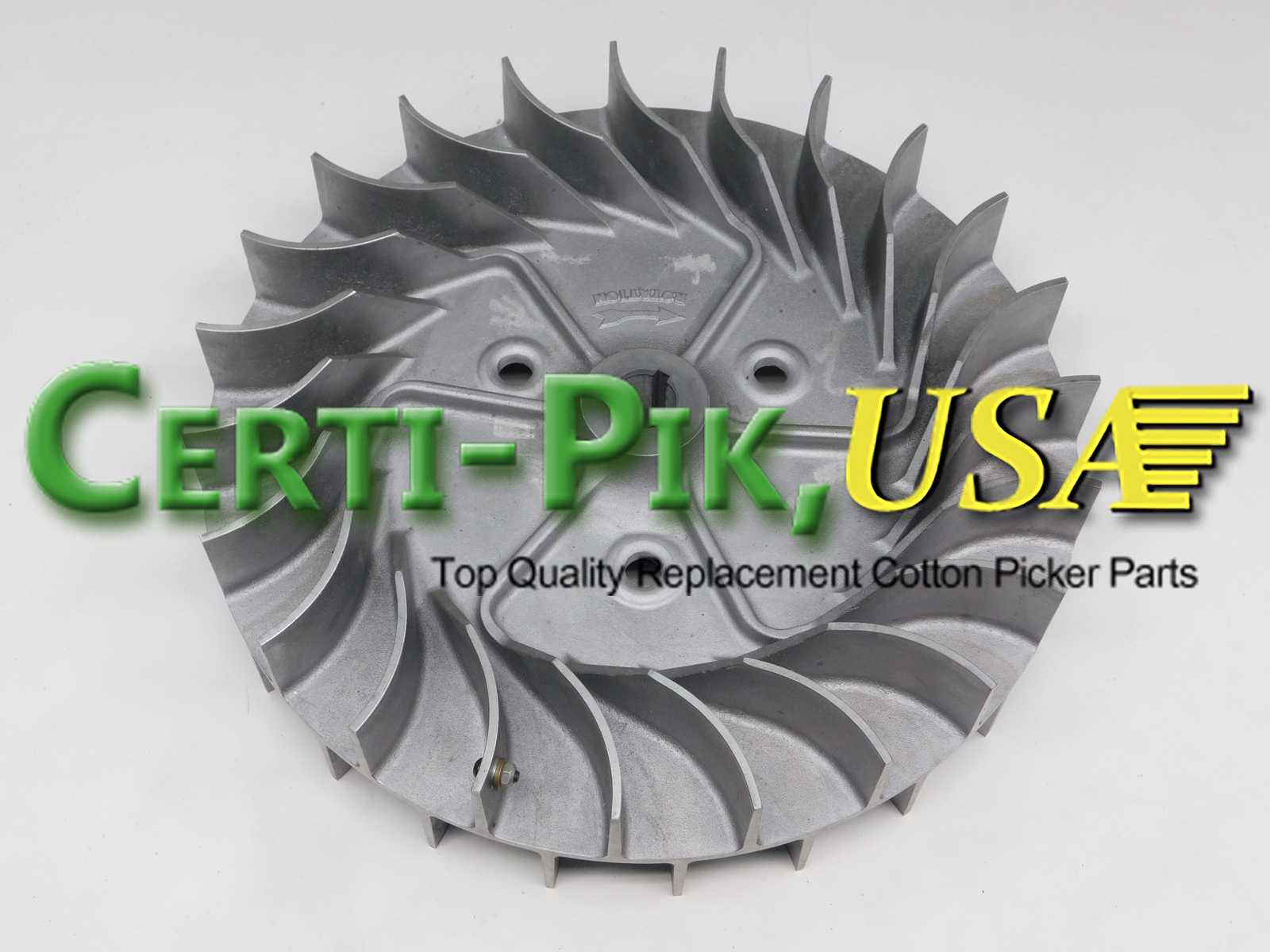 Description: FAN BLADE

OEM Part: 1260010C1

Section: Air System

Case /IH Rear Fan Assembly, 1822-2555 (S.N.499)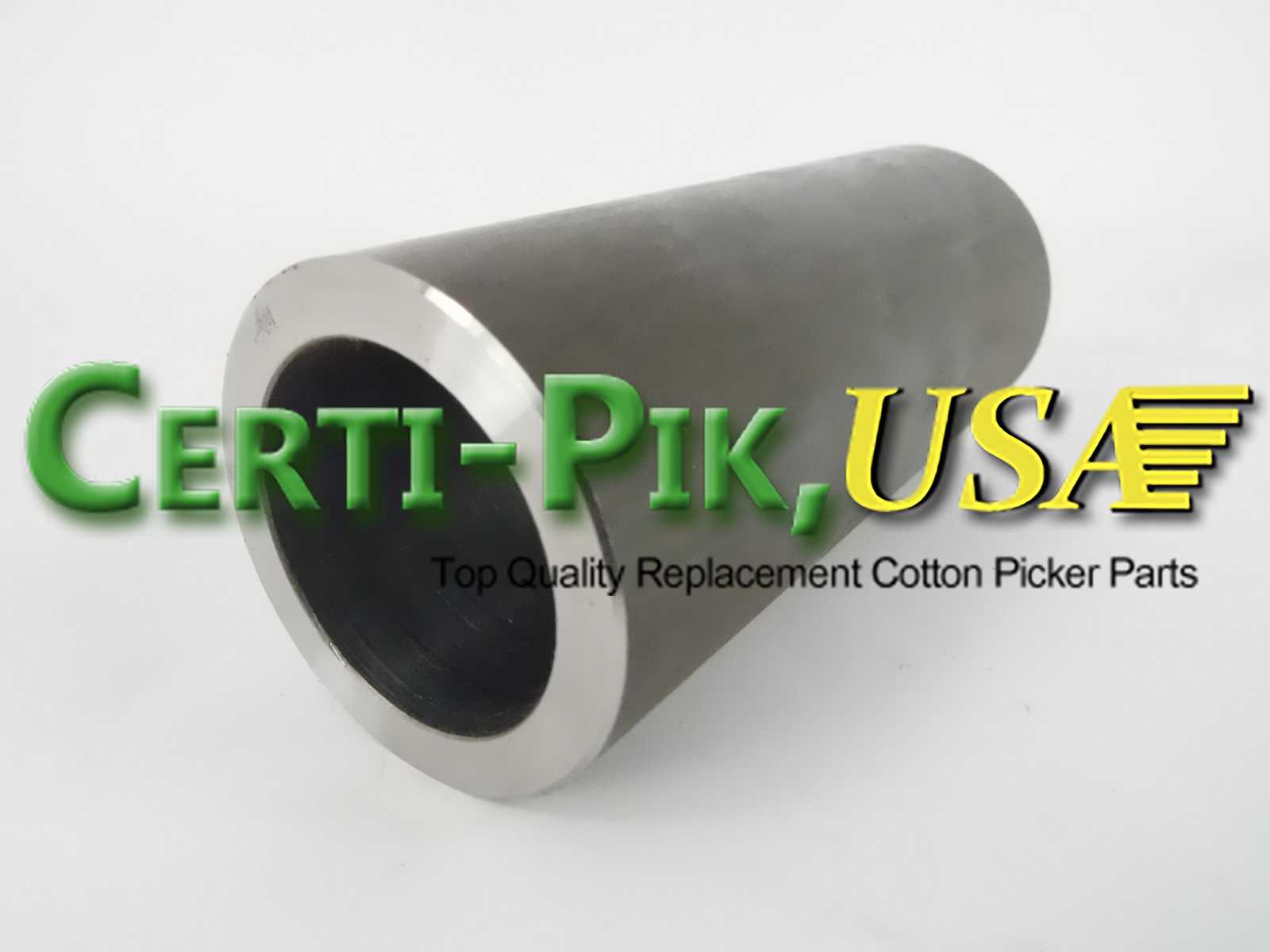 Description: SHAFT SPACER

OEM Part: 1260073C1

Section: Air System

Case /IH Rear Fan Assembly, 1822-2555 (S.N.499)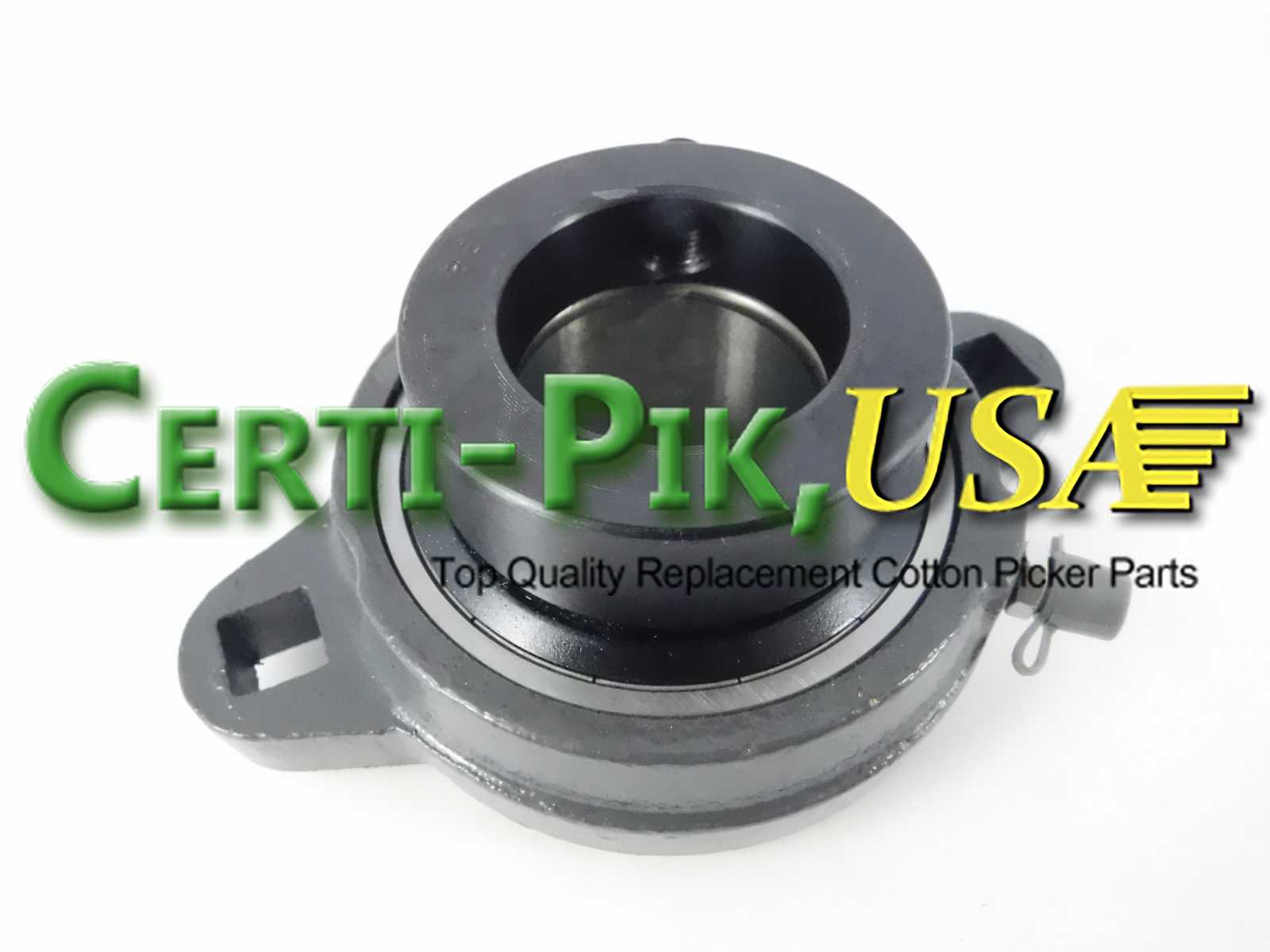 Description: FRONT BEARING – INCLUDES HOUSING AND LOCKING COLLAR ( 2/FRONT FAN, 1/ REAR FAN )

OEM Part: 1260257C1

Section: Air System

Case /IH Rear Fan Assembly, 1822-2555 (S.N.499)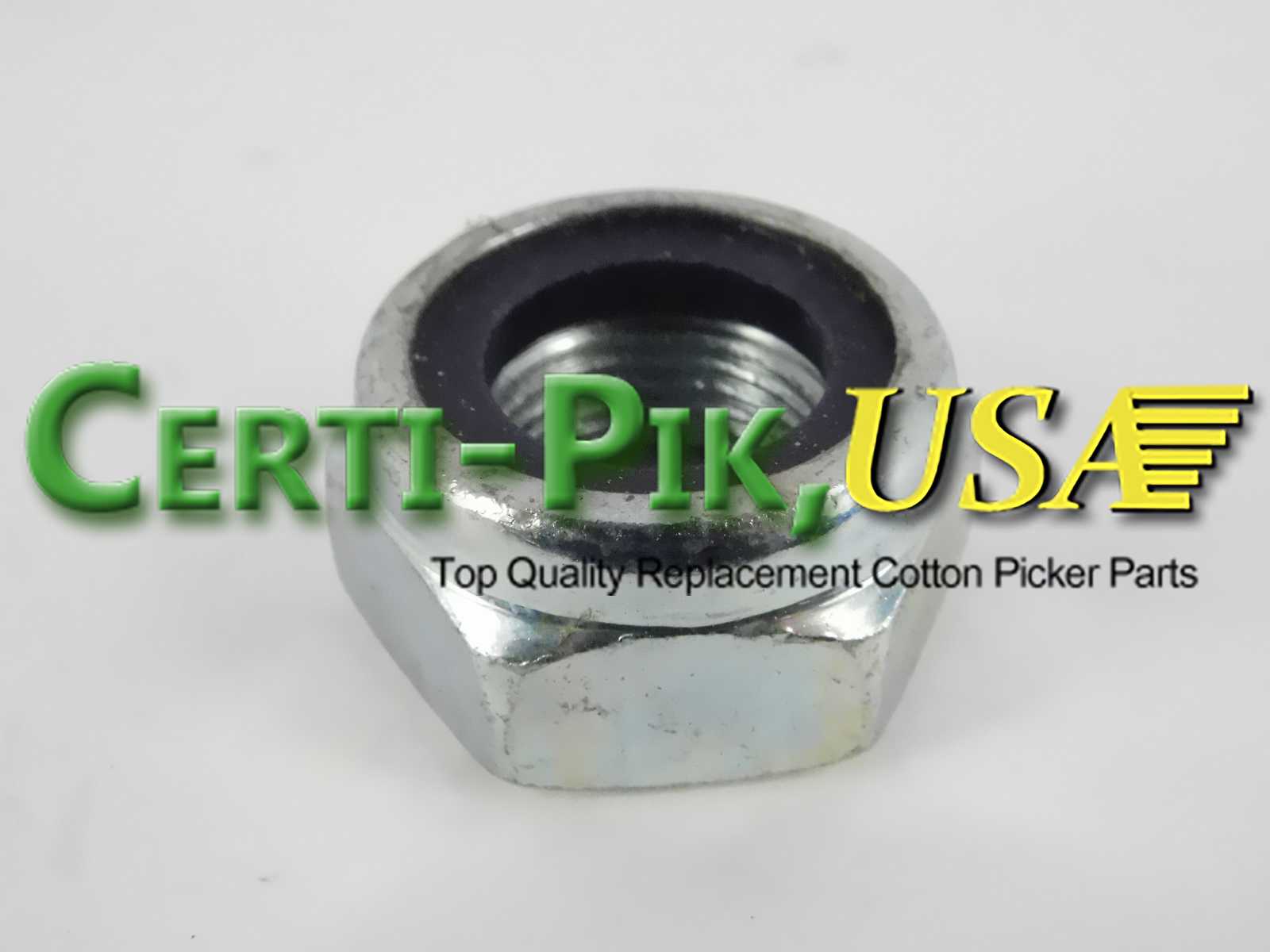 Description: NUT – 7/8 – NYLON LOCK

OEM Part: 543386R1

Section: Air System

Case /IH Rear Fan Assembly, 1822-2555 (S.N.499)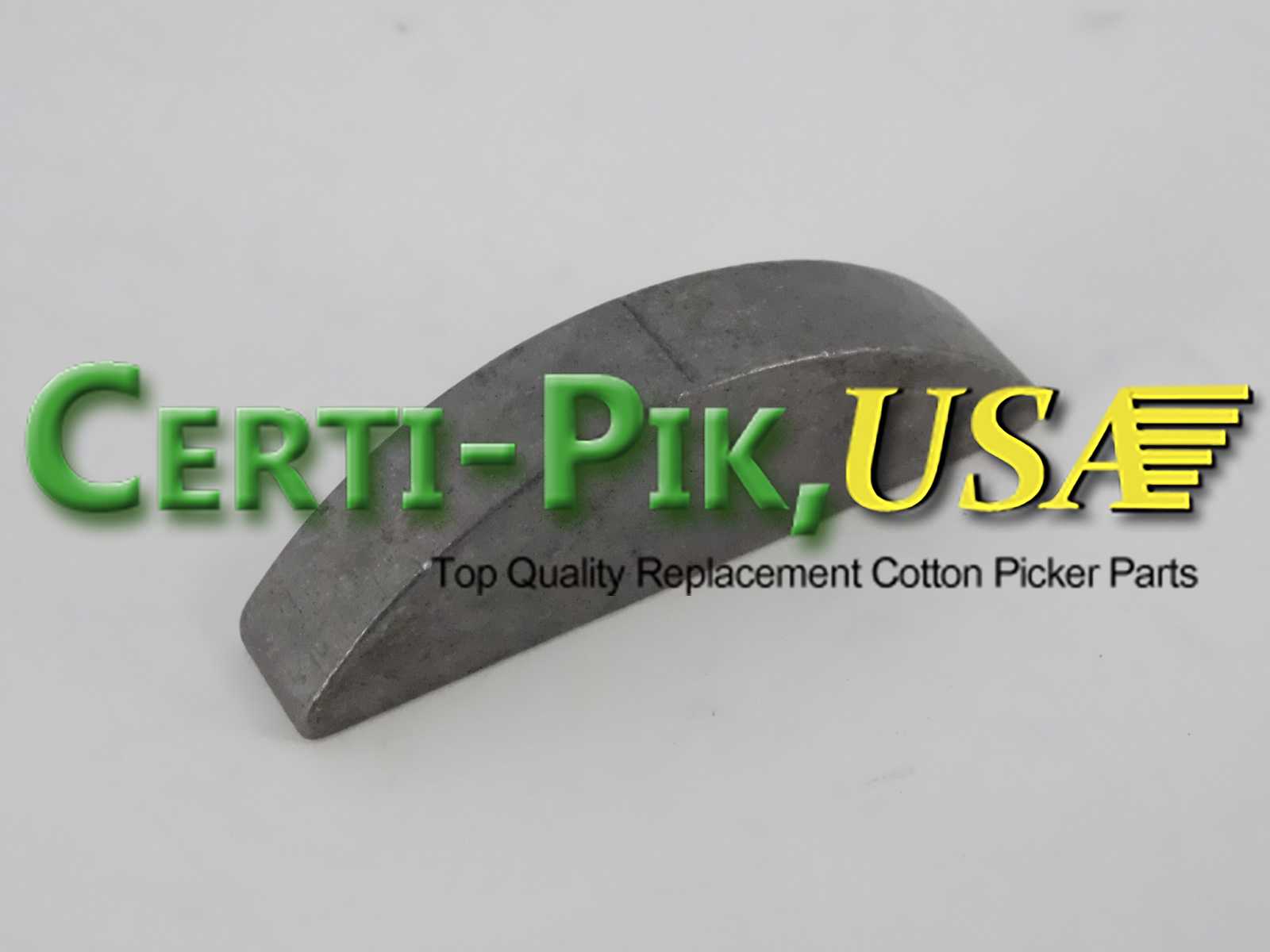 Description: KEY – 5/16 X 2-1/8WOODRUFF

OEM Part: 118001

Section: Air System

Case /IH Rear Fan Assembly, 1822-2555 (S.N.499)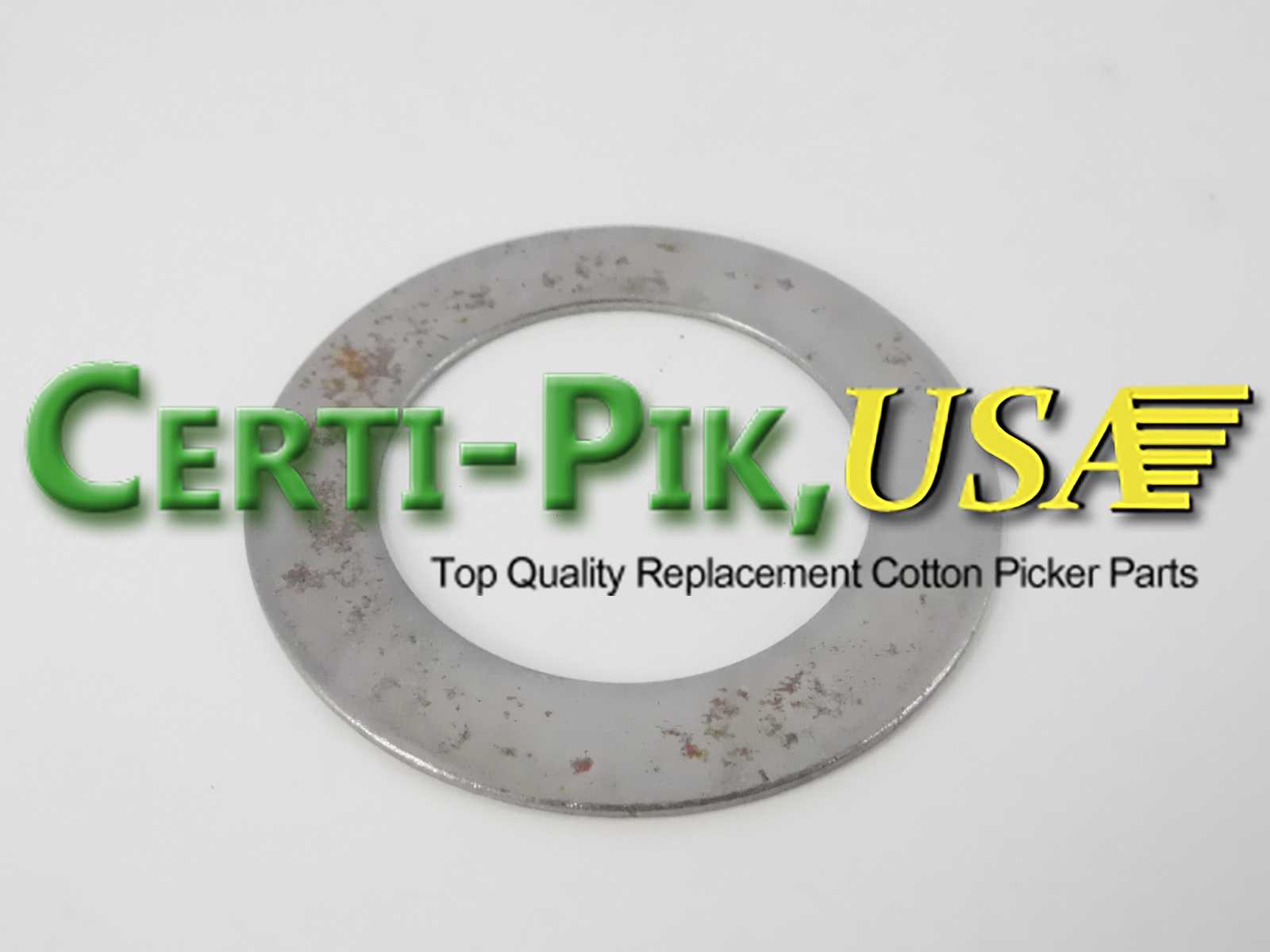 Description: WASHER – 1-13/32 X 2-1/4 X 1/16

OEM Part: 495-81214

Section: Air System

Case /IH Rear Fan Assembly, 1822-2555 (S.N.499)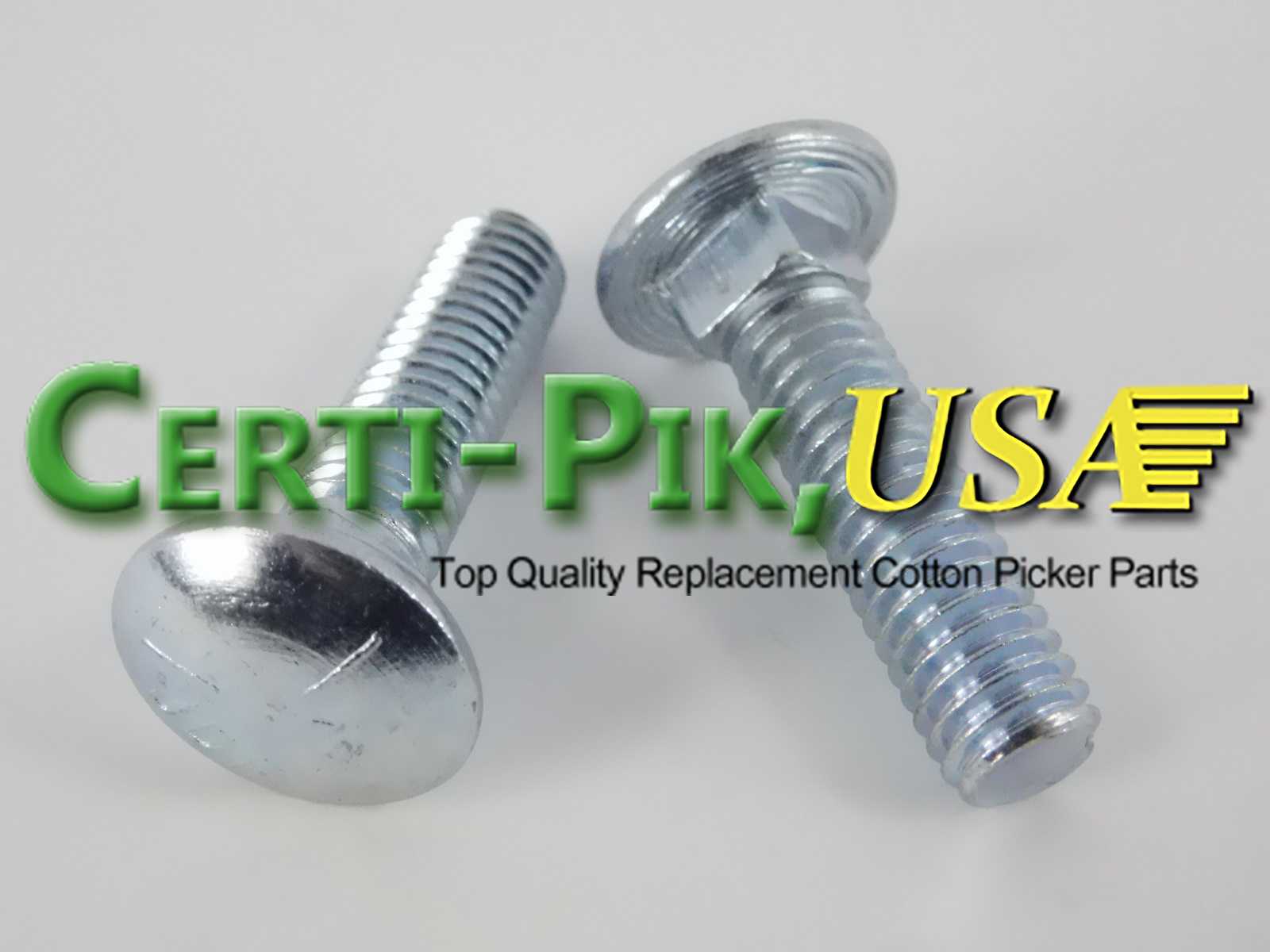 Description: BOLT – 3/8 X 1-1/2″ CARRIAGE

OEM Part: 434-624

Section: Air System

Case /IH Rear Fan Assembly, 1822-2555 (S.N.499)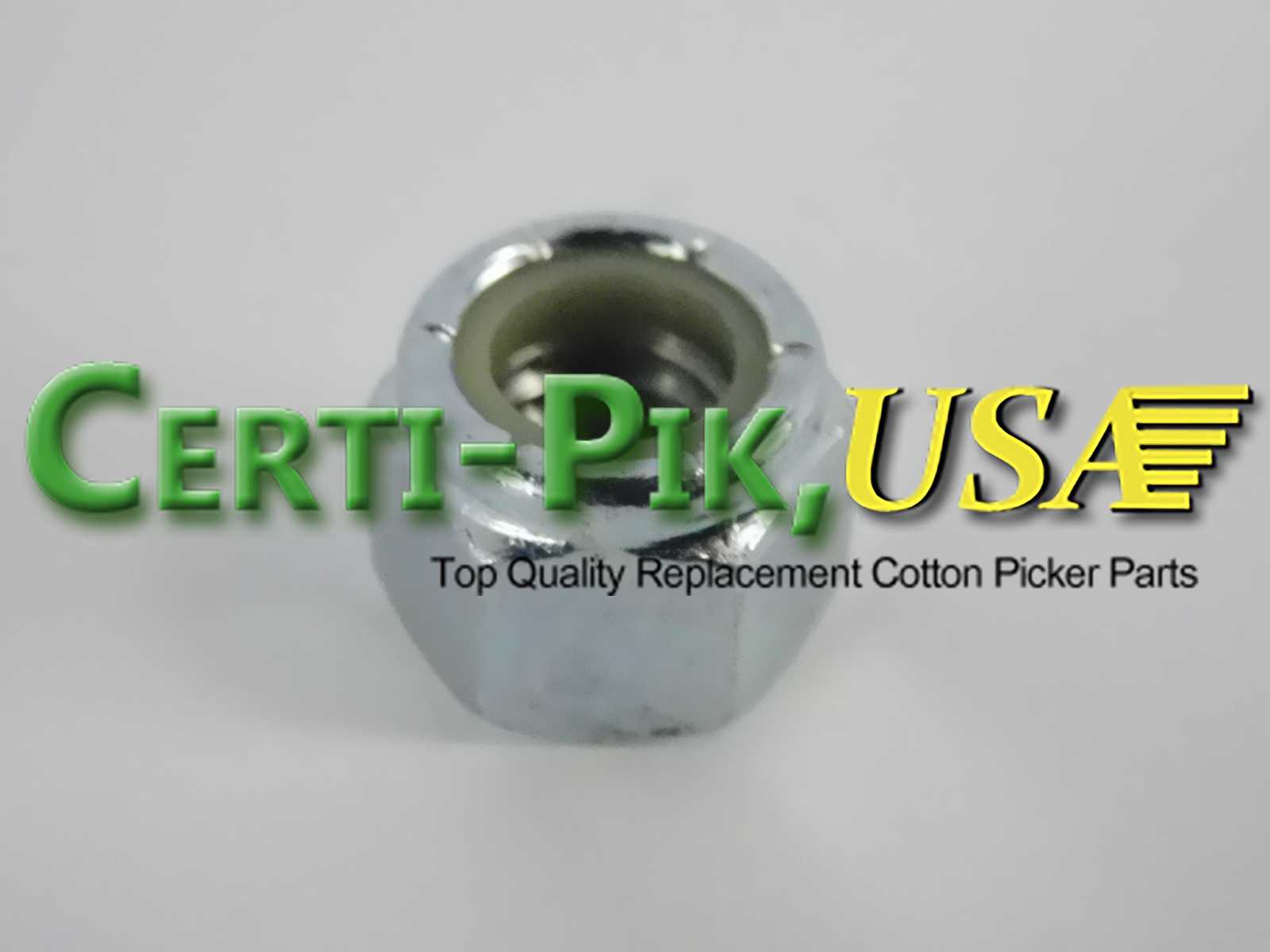 Description: NUT – 3/8 – NYLON LOCK

OEM Part: 21622R1

Section: Air System

Case /IH Rear Fan Assembly, 1822-2555 (S.N.499)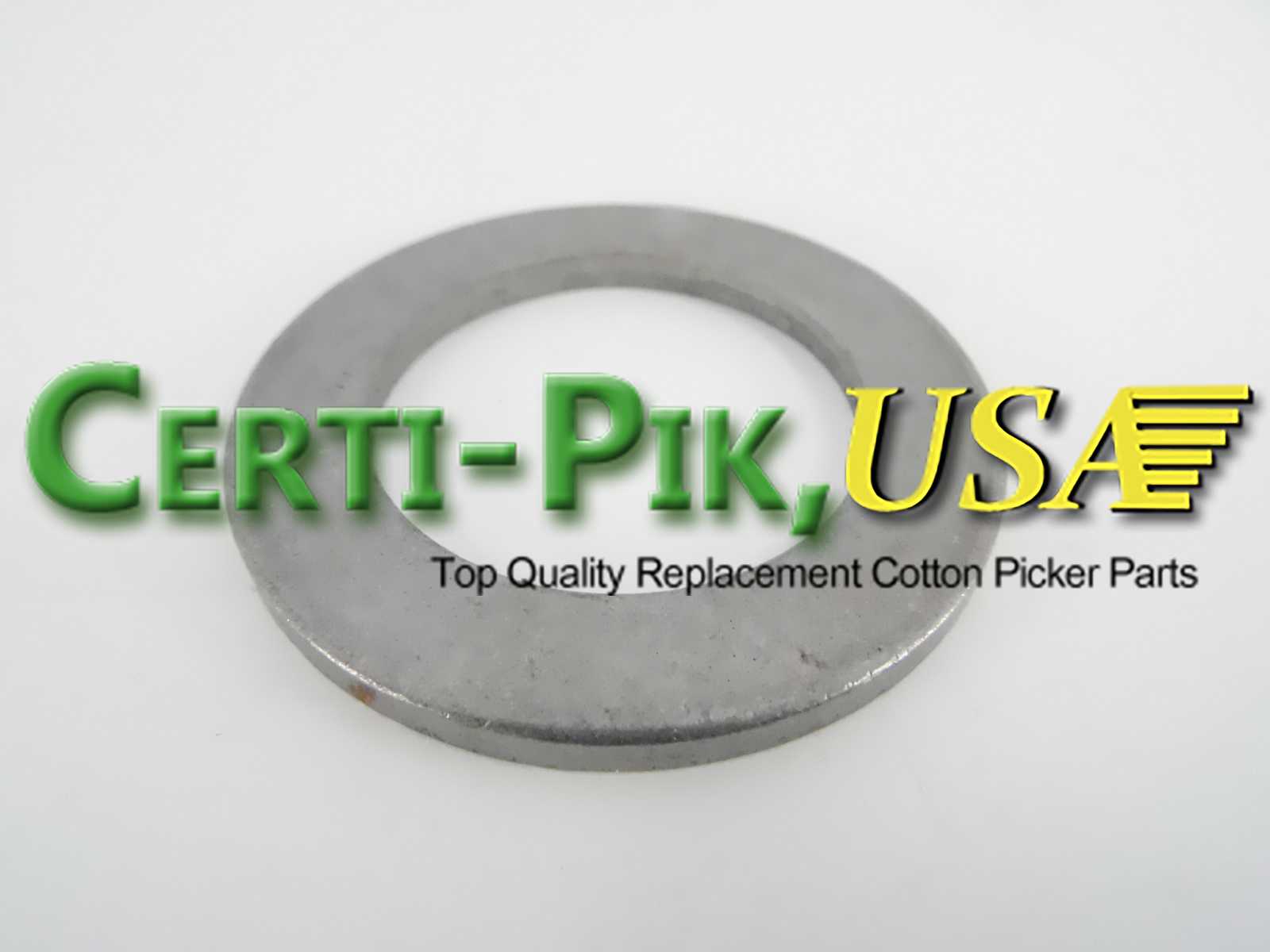 Description: WASHER – 1.390 X 2.125 X .135″

OEM Part: 96-11144

Section: Air System

Case /IH Rear Fan Assembly, 1822-2555 (S.N.499)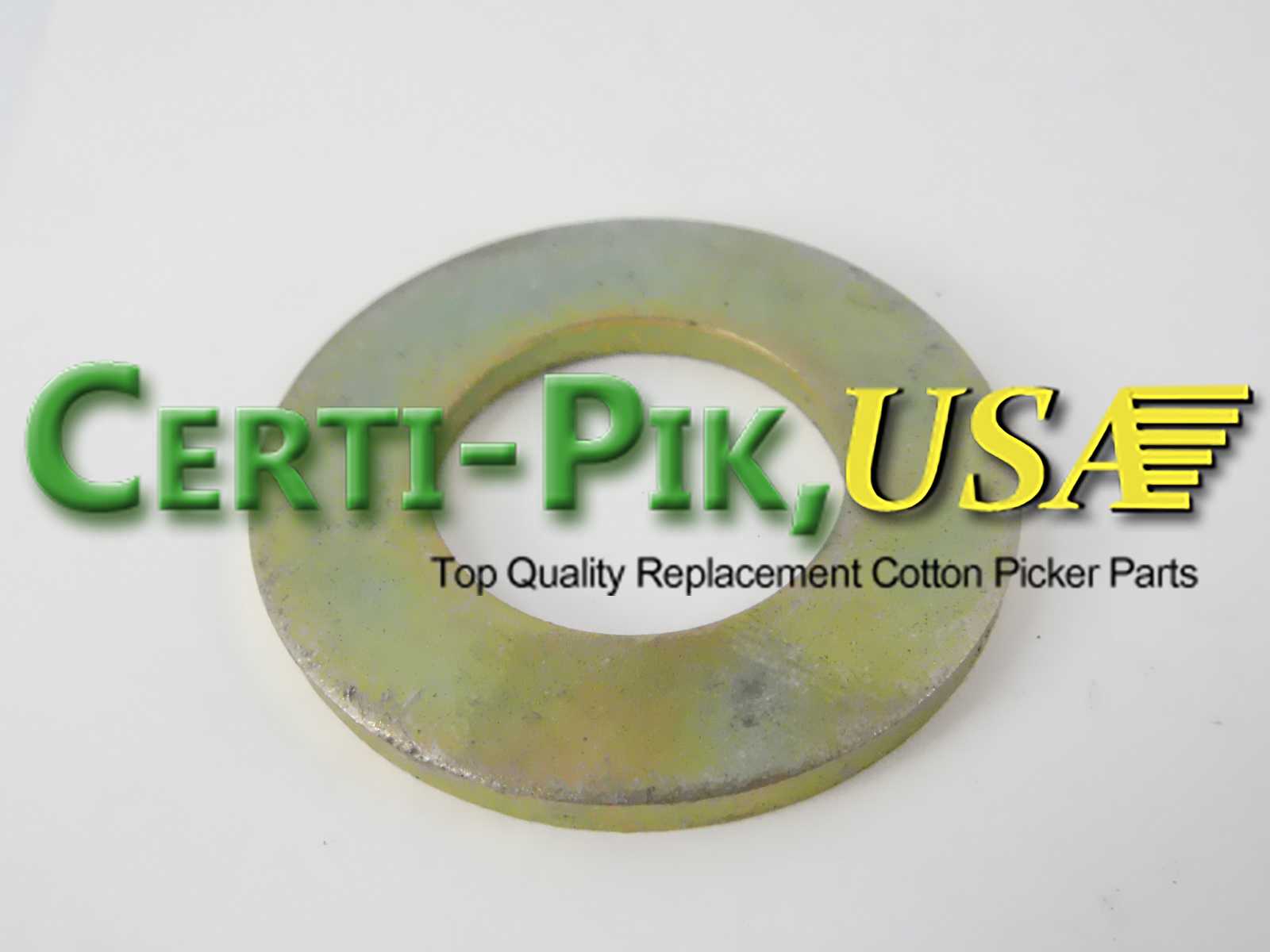 Description: WASHER – 1.75 X .937 X .13 HDN

OEM Part: 496-11094

Section: Air System

Case /IH Rear Fan Assembly, 1822-2555 (S.N.499)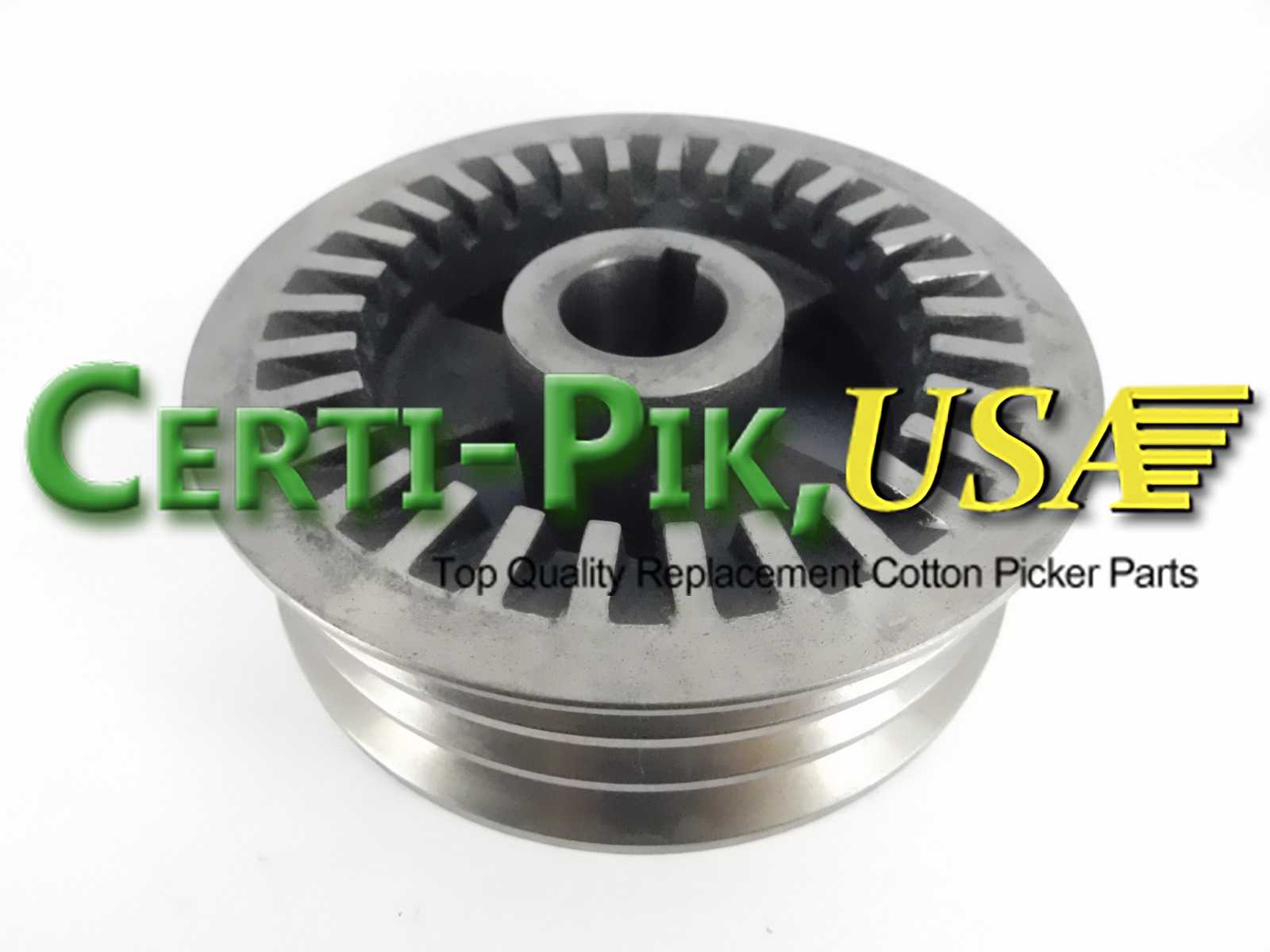 Description: PULLEY – FAN (1844-635)

OEM Part: 1338322C1

Section: Air System

Case /IH Rear Fan Assembly, 1822-2555 (S.N.499)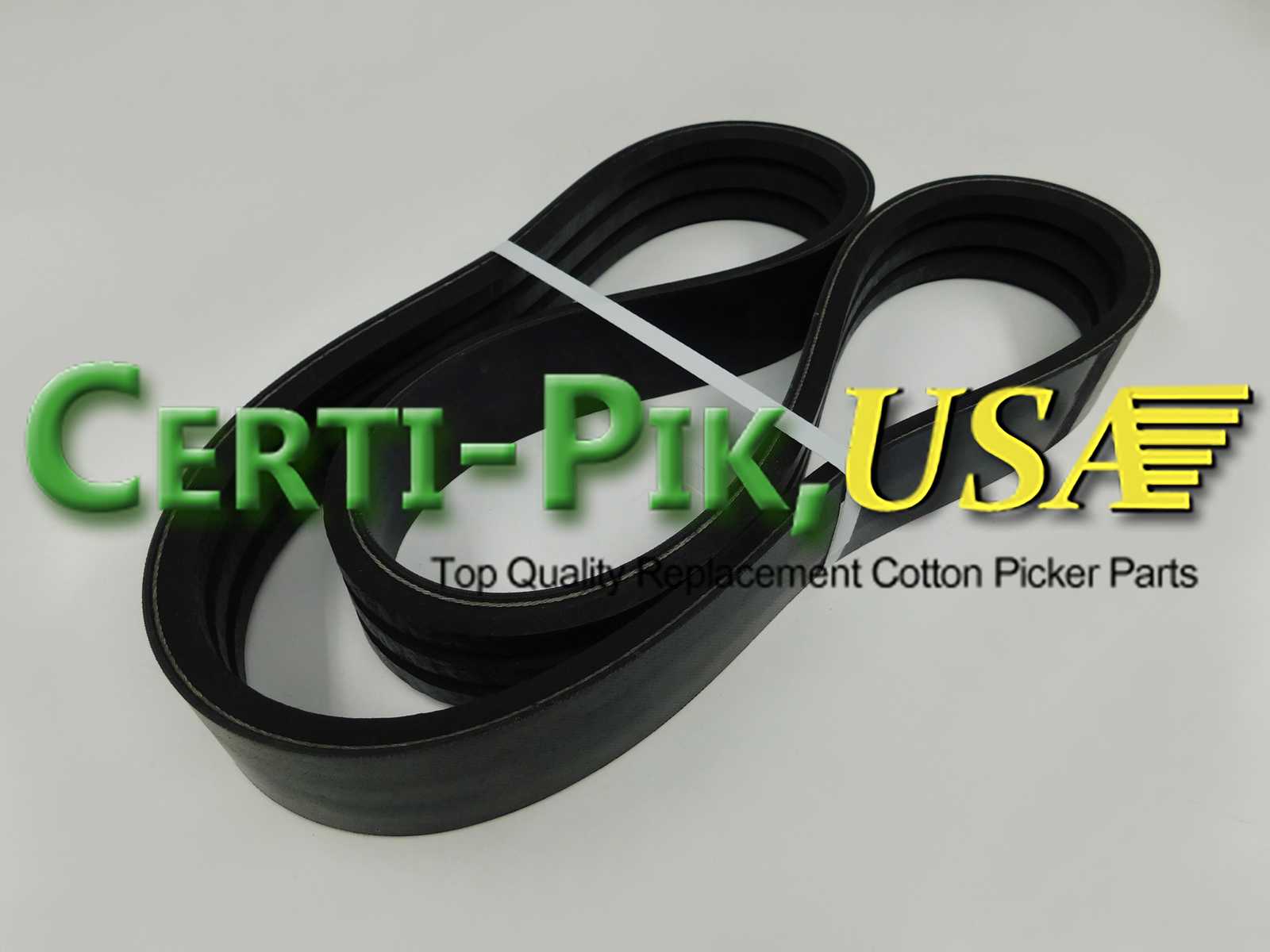 Description: BELT – FAN ROTOR – 1822, 1844, 2022, 2044 – (2 Band) Length 73-55/64

OEM Part: 1288899C5

Section: Air System

Case /IH Rear Fan Assembly, 1822-2555 (S.N.499)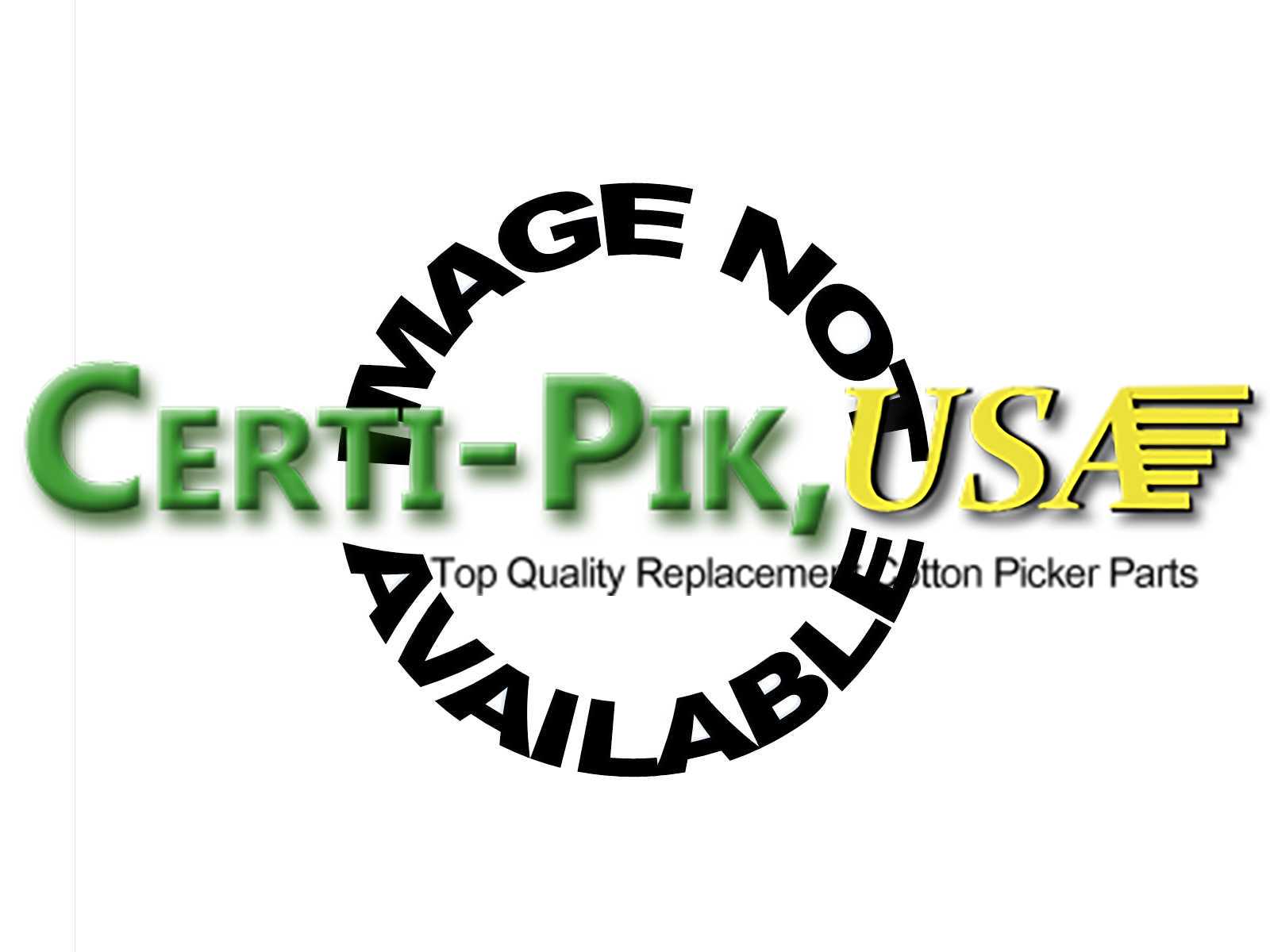 Description: BELT – FAN ROTOR – 2055, 2155 – (2 Band) – 63.8″

OEM Part: 1546117C1

Section: Air System

Case /IH Rear Fan Assembly, 1822-2555 (S.N.499)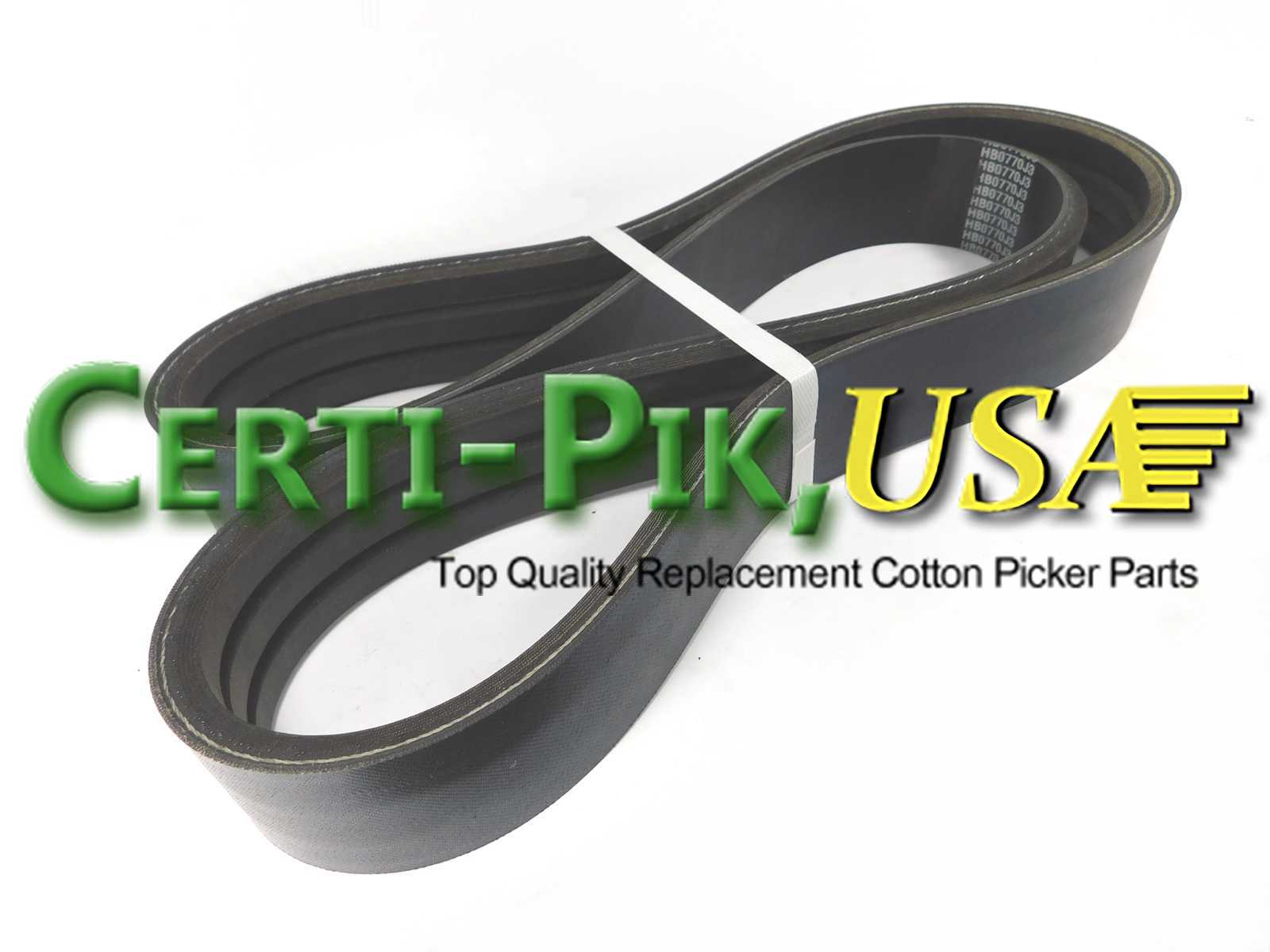 Description: BELT – FAN ROTOR – (3 Band) – 76.5″ (2055, 2155, 2555, CPX420, CPX420 Tier III, CPX610, CPX620) (Prior to S/N Y6T011701)

OEM Part: 1546117C2

Section: Air System

Case /IH Rear Fan Assembly, 1822-2555 (S.N.499)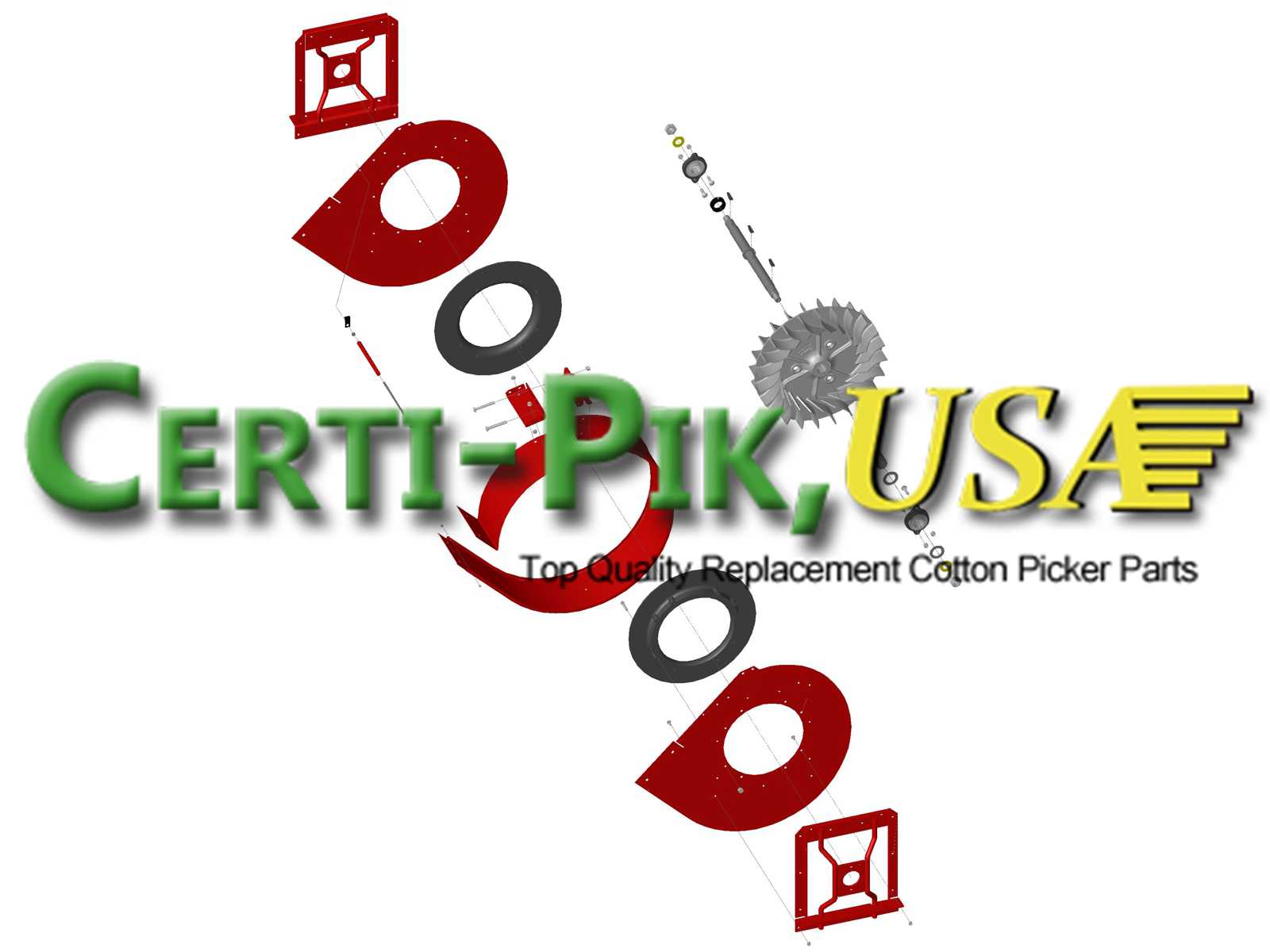 Description: REAR FAN KIT – ALL PARTS UNASSEMBLED, INCLUDES # 08400 BOLT KIT, INCLUDES ITEMS #1-#33)

OEM Part: 1345031C1

Section: Air System

Case /IH Rear Fan Assembly, 1822-2555 (S.N.499)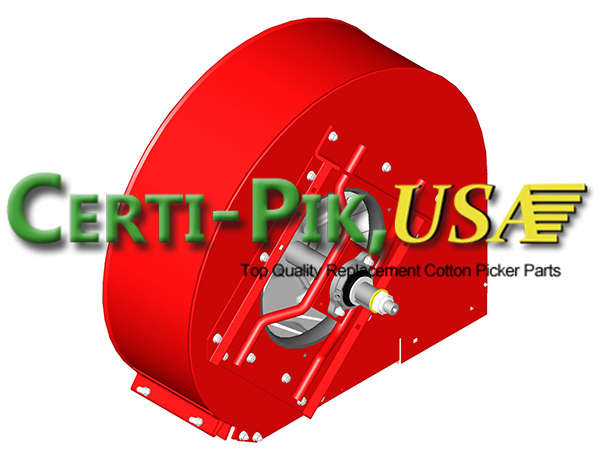 Description: REAR FAN KIT – ALL PARTS ASSEMBLED

OEM Part: 1345031C1

Section: Air System

Case /IH Rear Fan Assembly, 1822-2555 (S.N.499)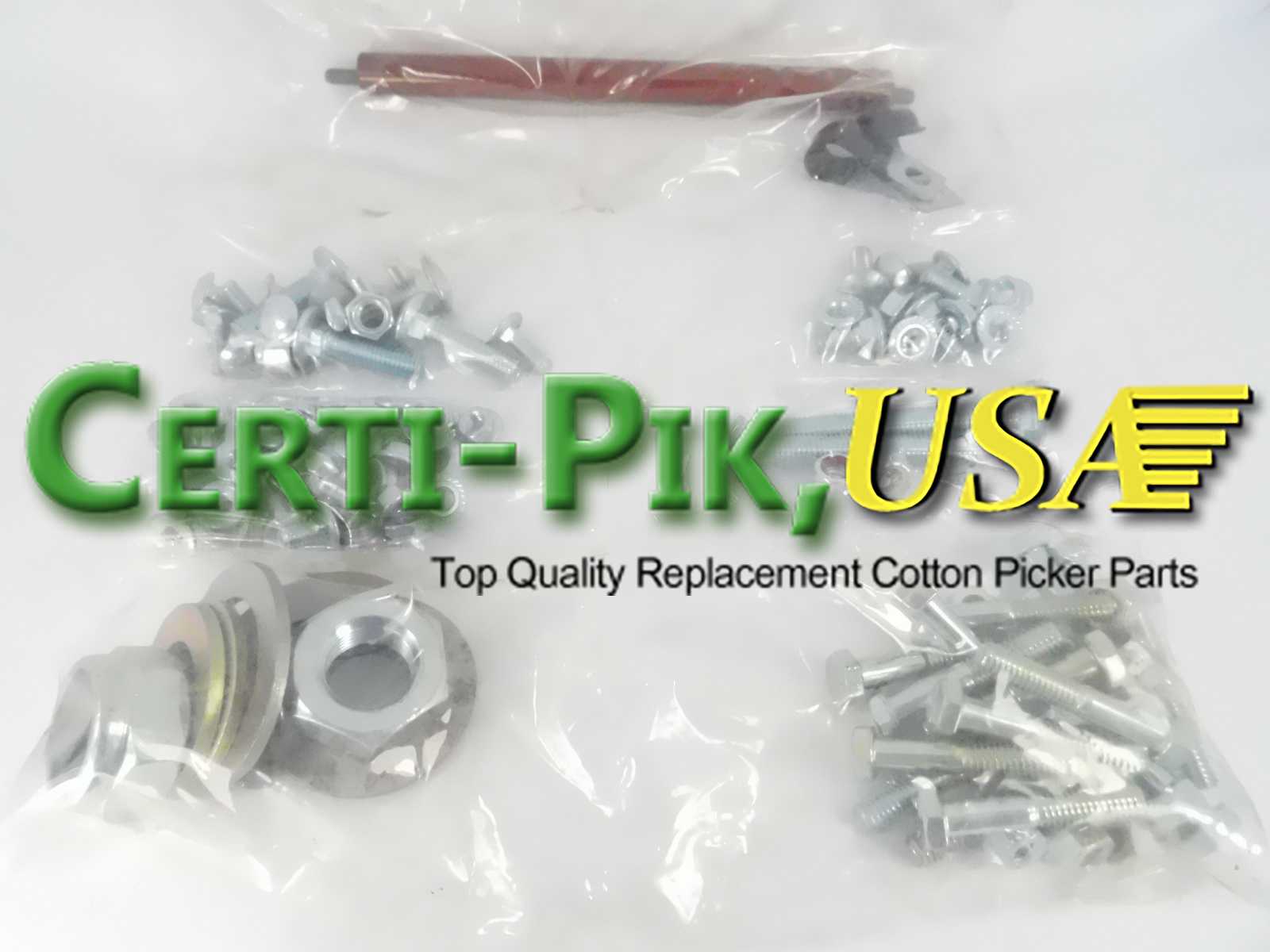 Description: BOLT KIT – COMPLETE FOR REAR CASE/IH FAN KIT, 1822-2555

OEM Part: 8400

Section: Air System

Case /IH Rear Fan Assembly, 1822-2555 (S.N.499)



---
Case / IH Rear Fan Assembly, 2555 (S.N.500) – 635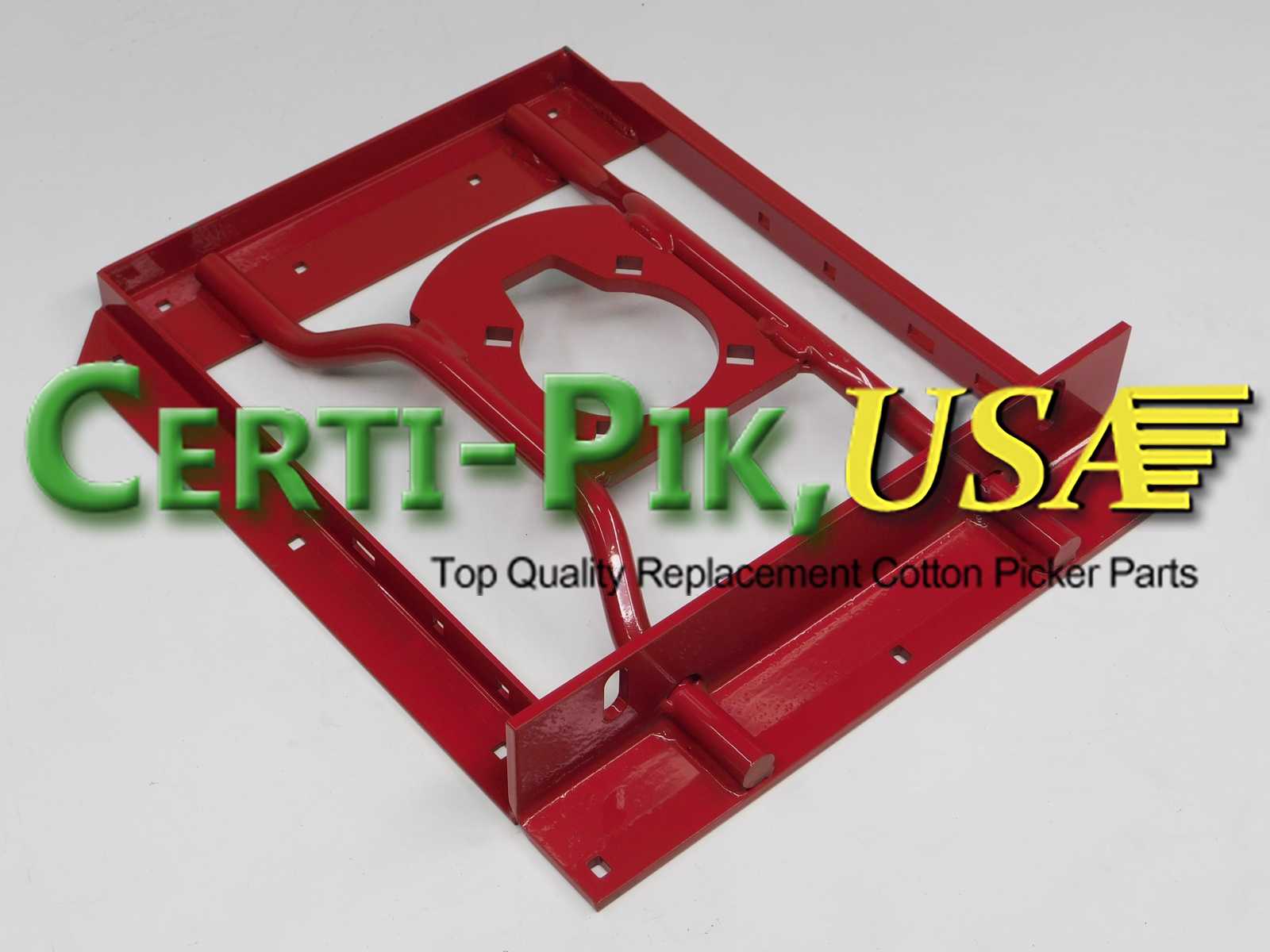 Description: SIDE SUPPORT 4-BOLT REAR – 1.75 DIA SHAFT – 1 ON FRONT FAN – 2 ON REAR FAN

OEM Part: 243038A2

Section: Air System

Case / IH Rear Fan Assembly, 2555(S.N.500)-635 Mod Exp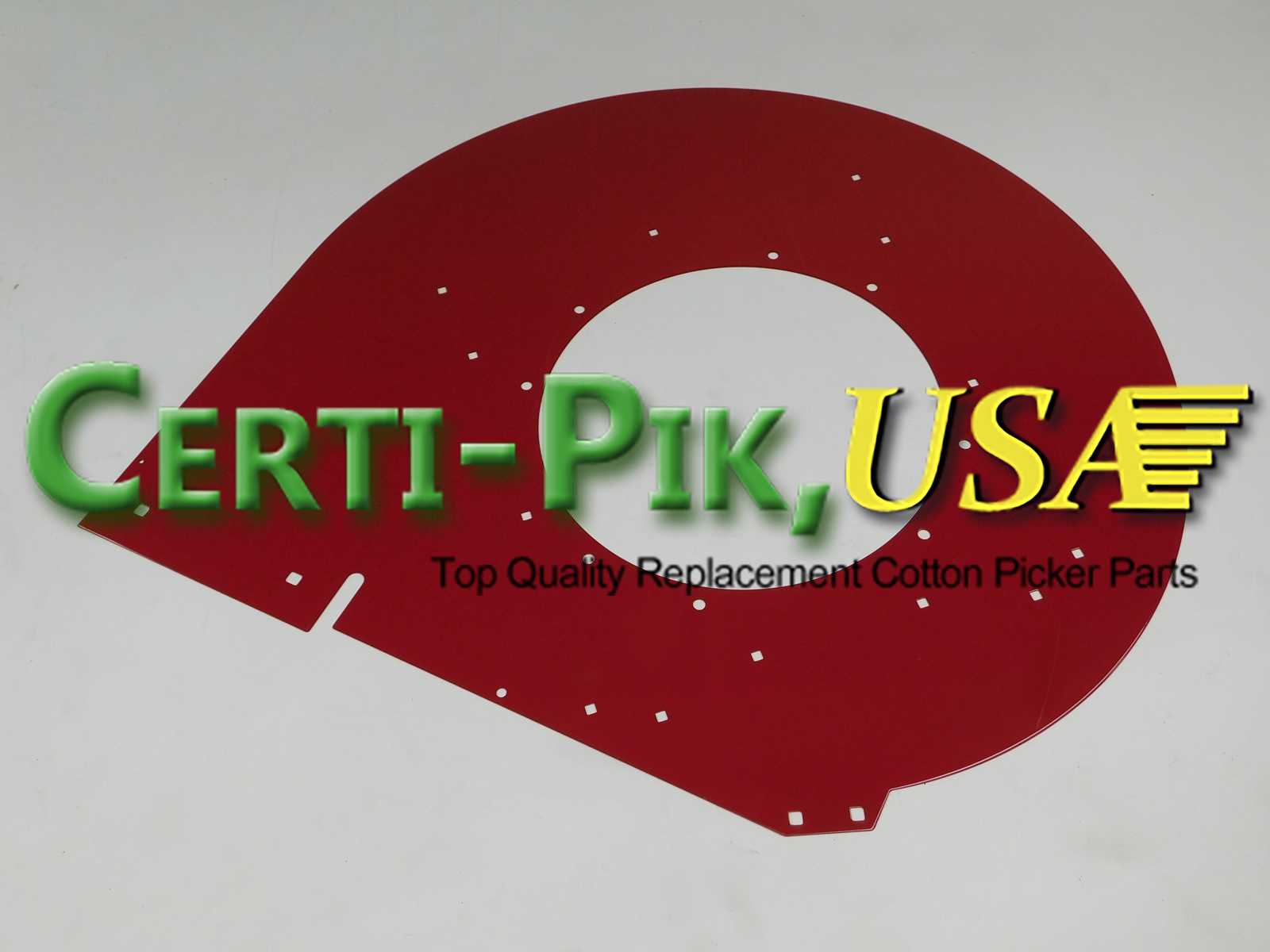 Description: FAN 45DEGREE SIDE PANEL – NEW STYLE – LARGER TRANSITION NOTCH

OEM Part: 1260066C2

Section: Air System

Case /IH Rear Fan Assembly, 1822-2555 (S.N.499)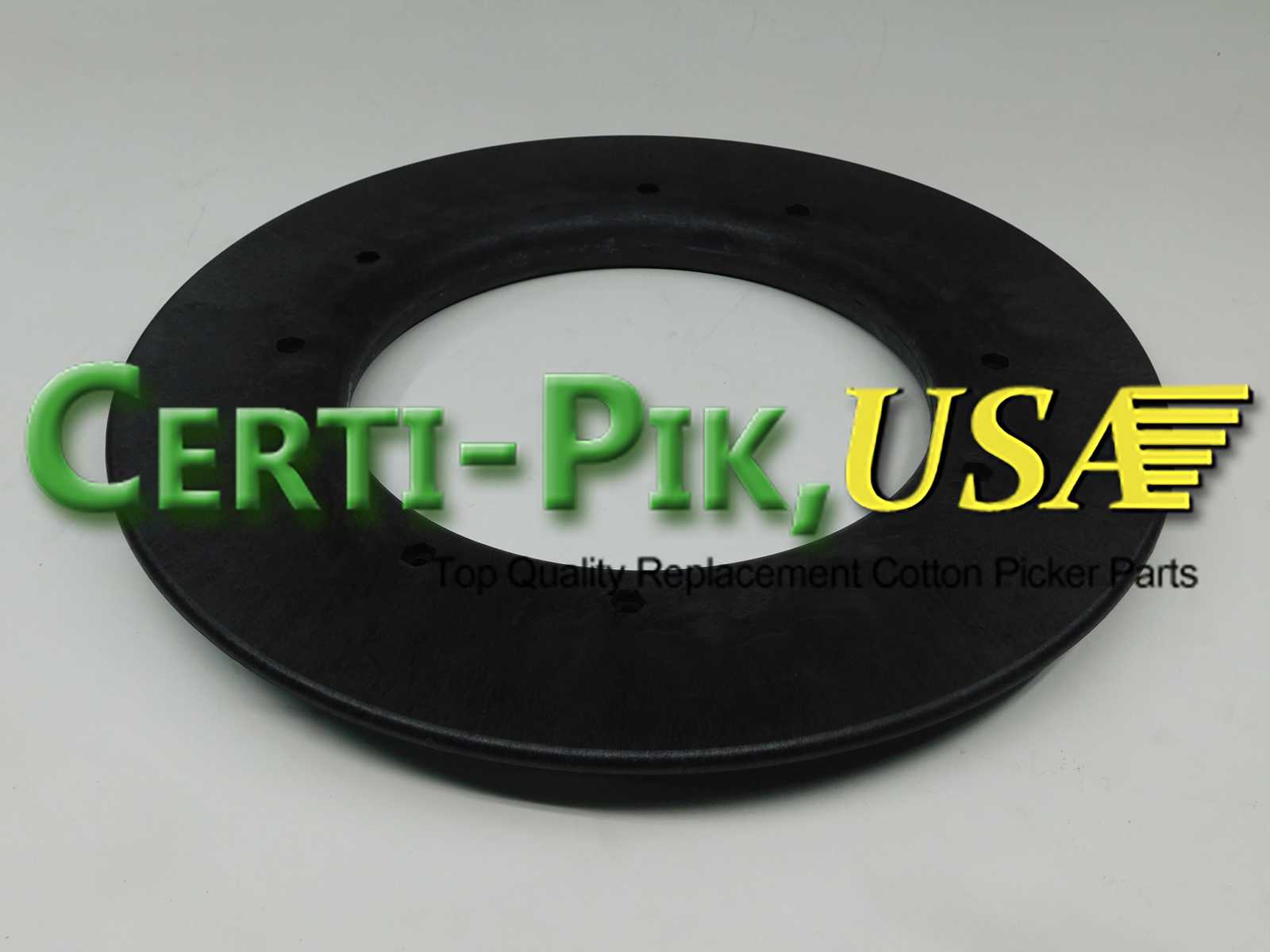 Description: BAFFLE – PLASTIC BAFFLE OR ORIFICE

OEM Part: 207515C1

Section: Air System

Case / IH Rear Fan Assembly, 2555(S.N.500)-635 Mod Exp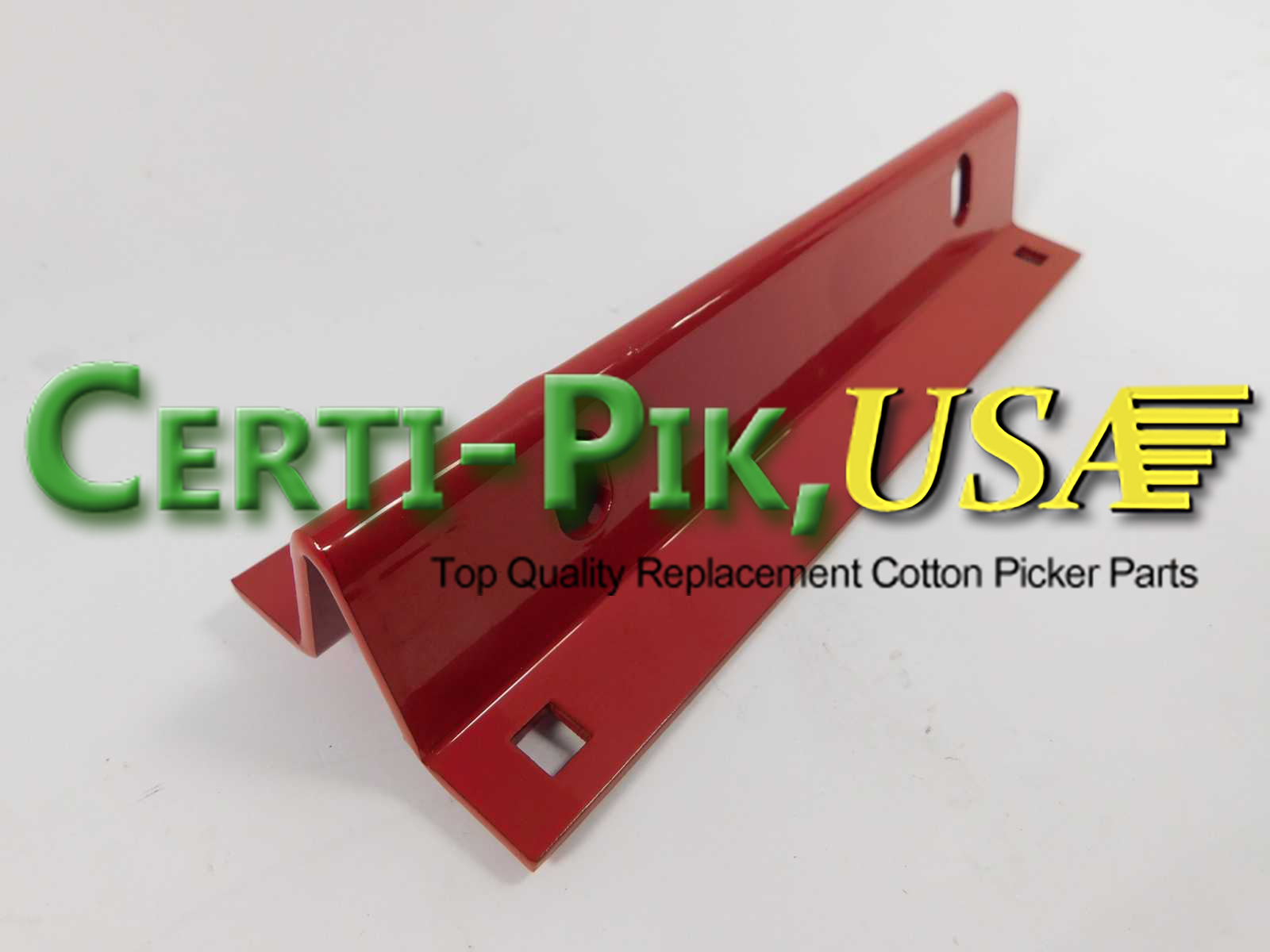 Description: BRACKET – HOUSING COVER TENSION BRACKET

OEM Part: 204414C1

Section: Air System

Case / IH Rear Fan Assembly, 2555(S.N.500)-635 Mod Exp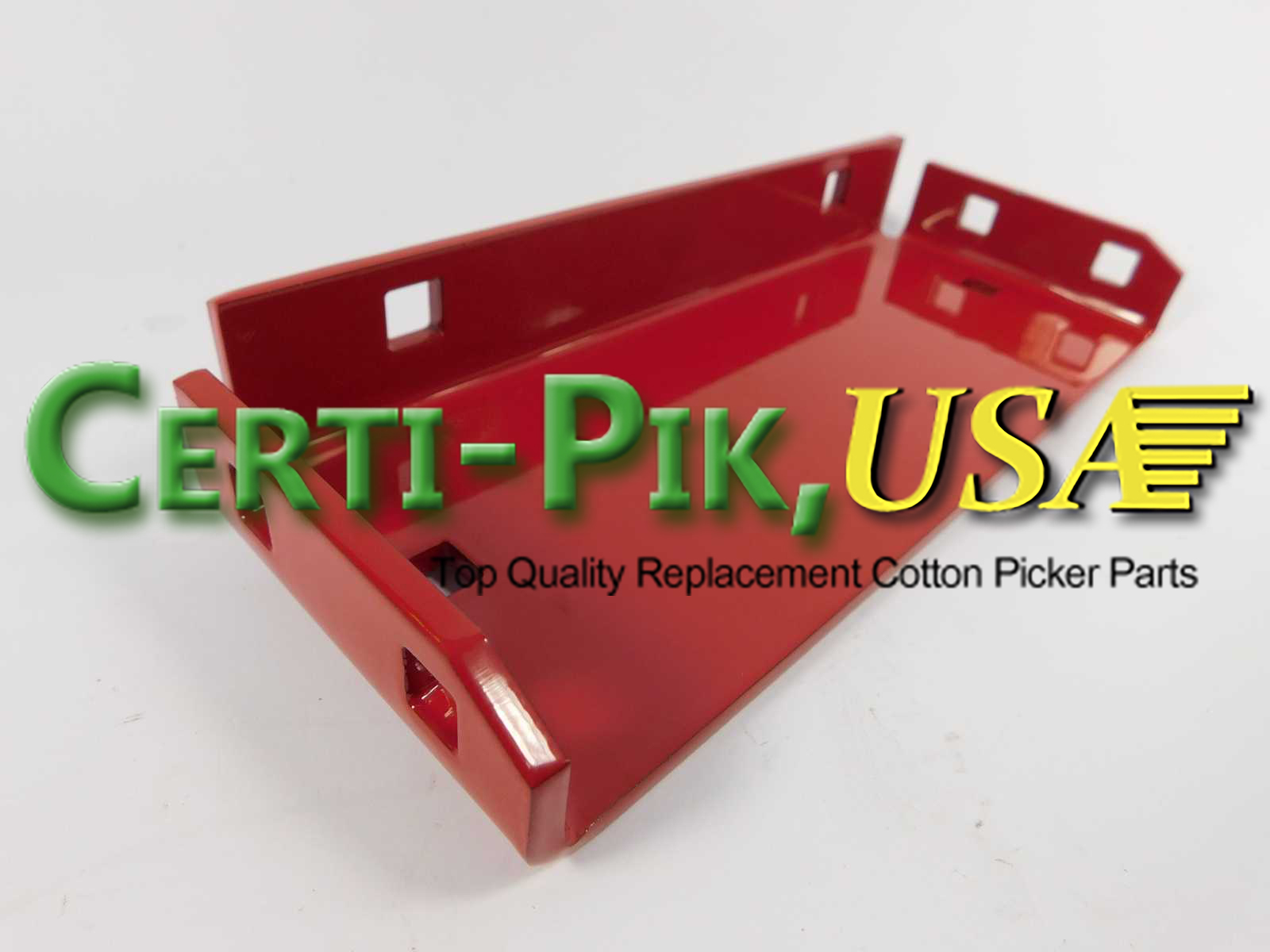 Description: BRACKET – UNDER SHROUD TENSION BRACKET

OEM Part: 204415C1

Section: Air System

Case / IH Rear Fan Assembly, 2555(S.N.500)-635 Mod Exp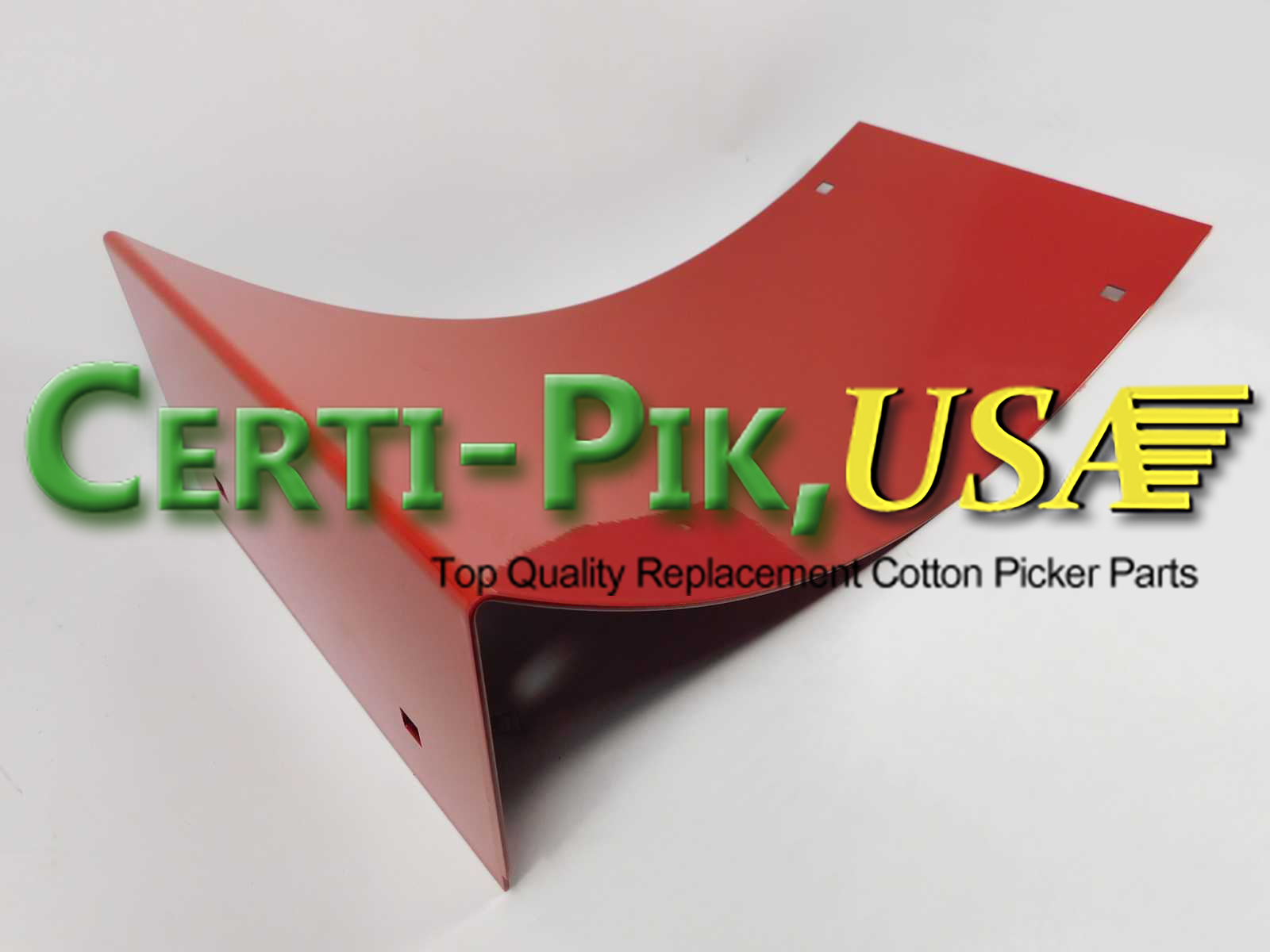 Description: UNDER SHROUD – HOUSING COVER

OEM Part: 204416C1

Section: Air System

Case / IH Rear Fan Assembly, 2555(S.N.500)-635 Mod Exp
Description: WRAP AROUND – HOUSING COVER

OEM Part: 221533C1

Section: Air System

Case / IH Rear Fan Assembly, 2555(S.N.500)-635 Mod Exp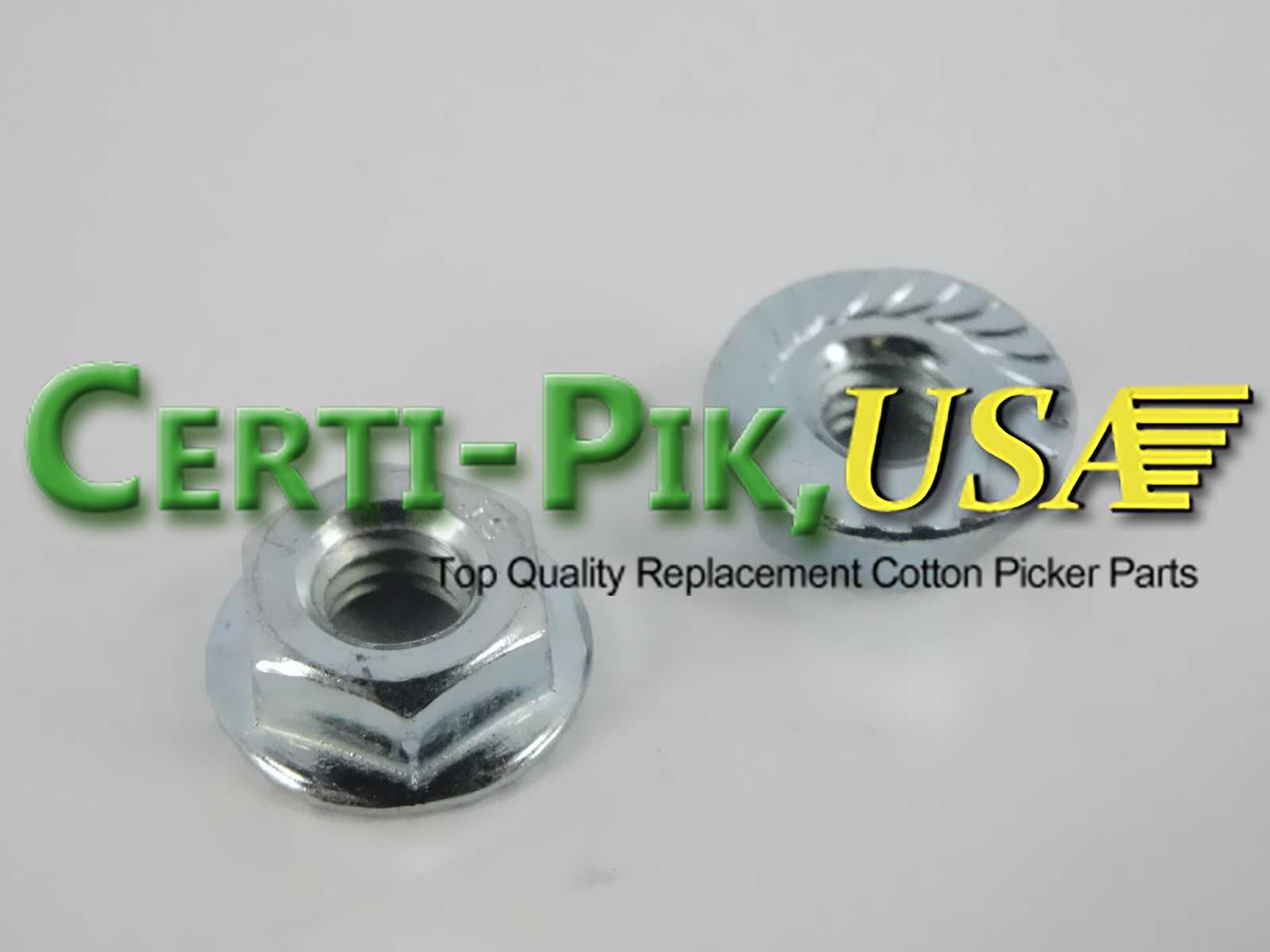 Description: NUT – 1/4 – SERR HEX FLANGE

OEM Part: N10217

Section: Air System

Case / IH Rear Fan Assembly, 2555(S.N.500)-635 Mod Exp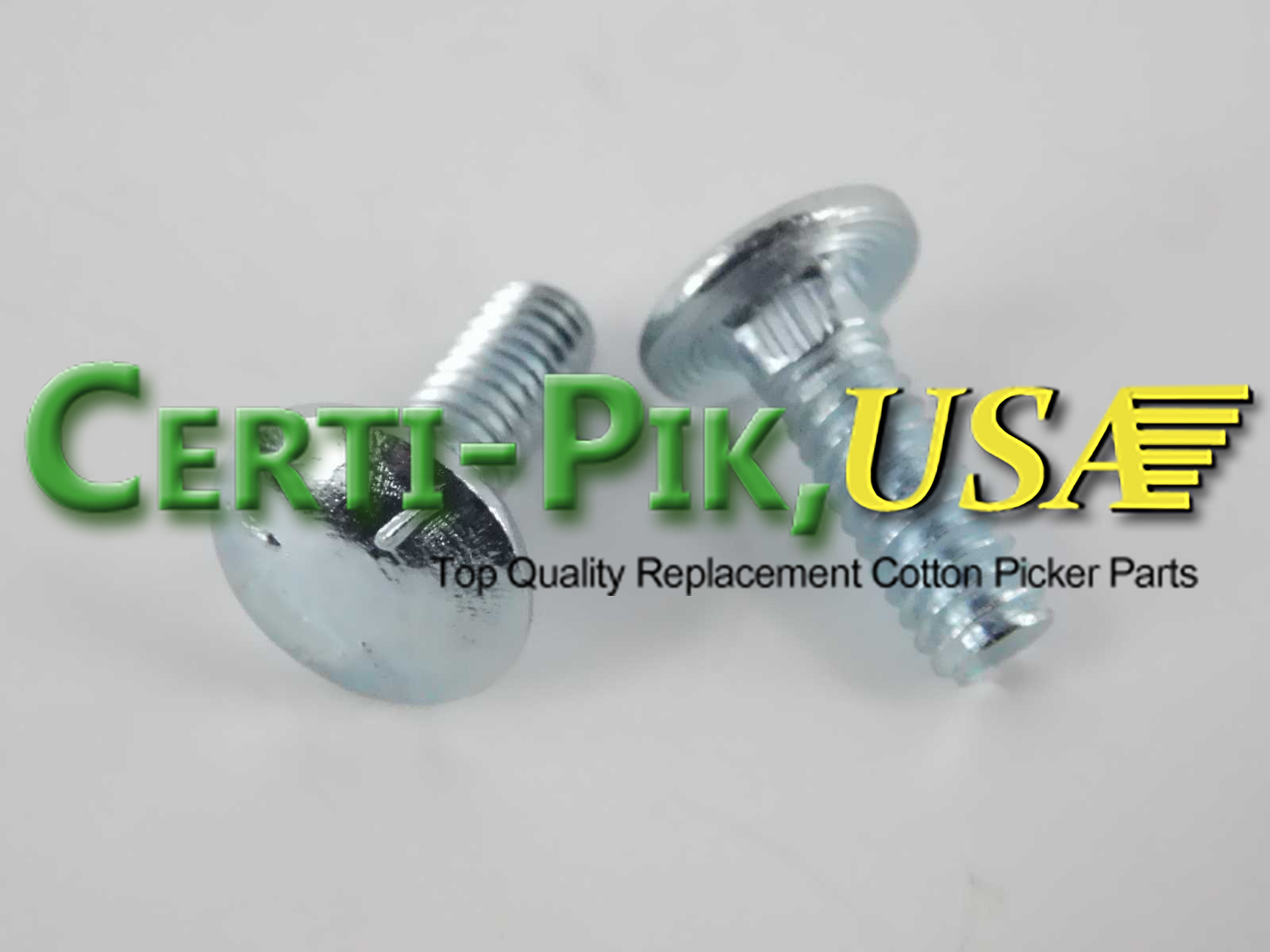 Description: BOLT – 1/4 X 3/4″ CARRIAGE

OEM Part: 434-412

Section: Air System

Case / IH Rear Fan Assembly, 2555(S.N.500)-635 Mod Exp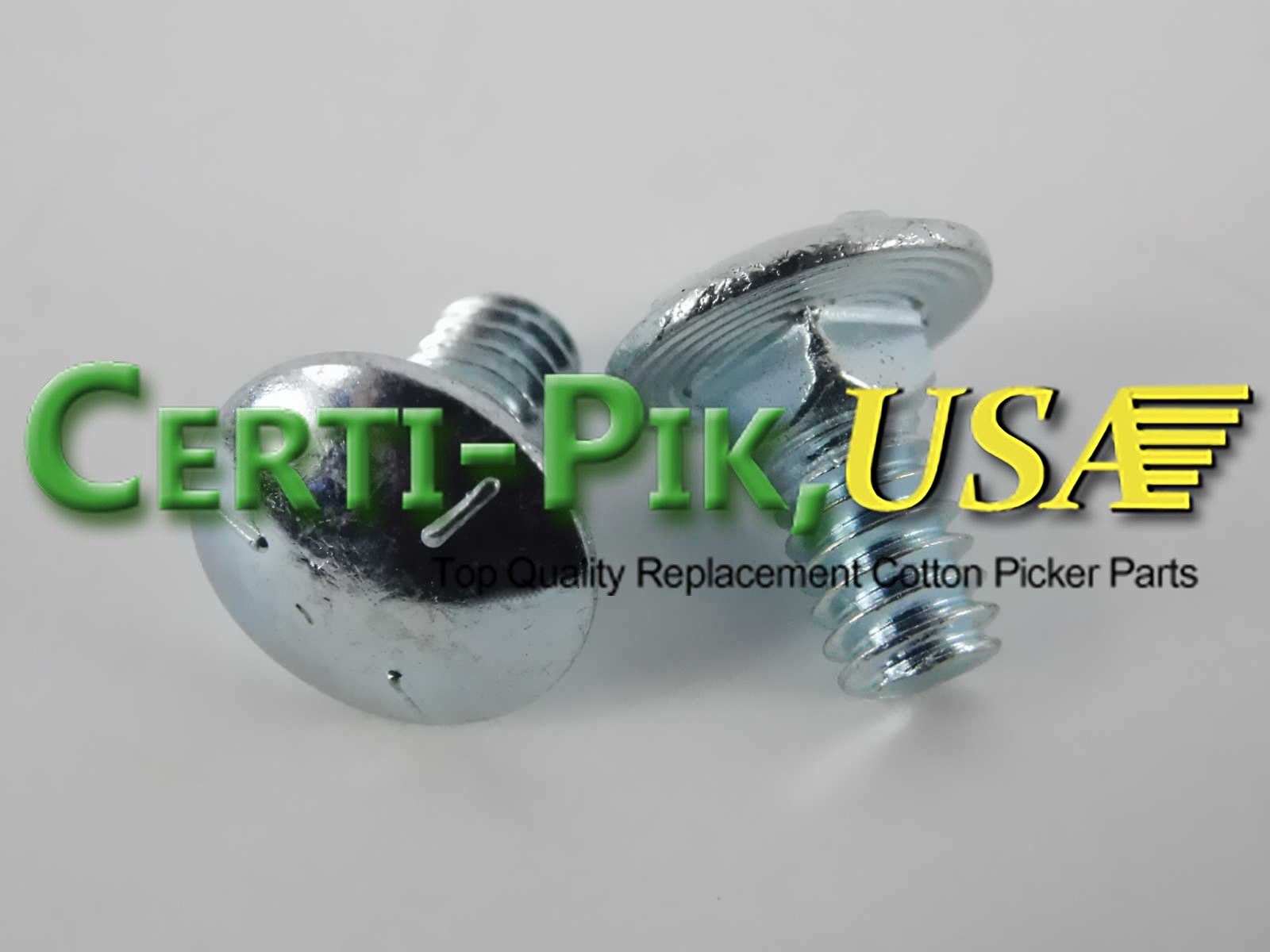 Description: BOLT – 1/4 X 1/2″ CARRIAGE

OEM Part: 434-48

Section: Air System

Case / IH Rear Fan Assembly, 2555(S.N.500)-635 Mod Exp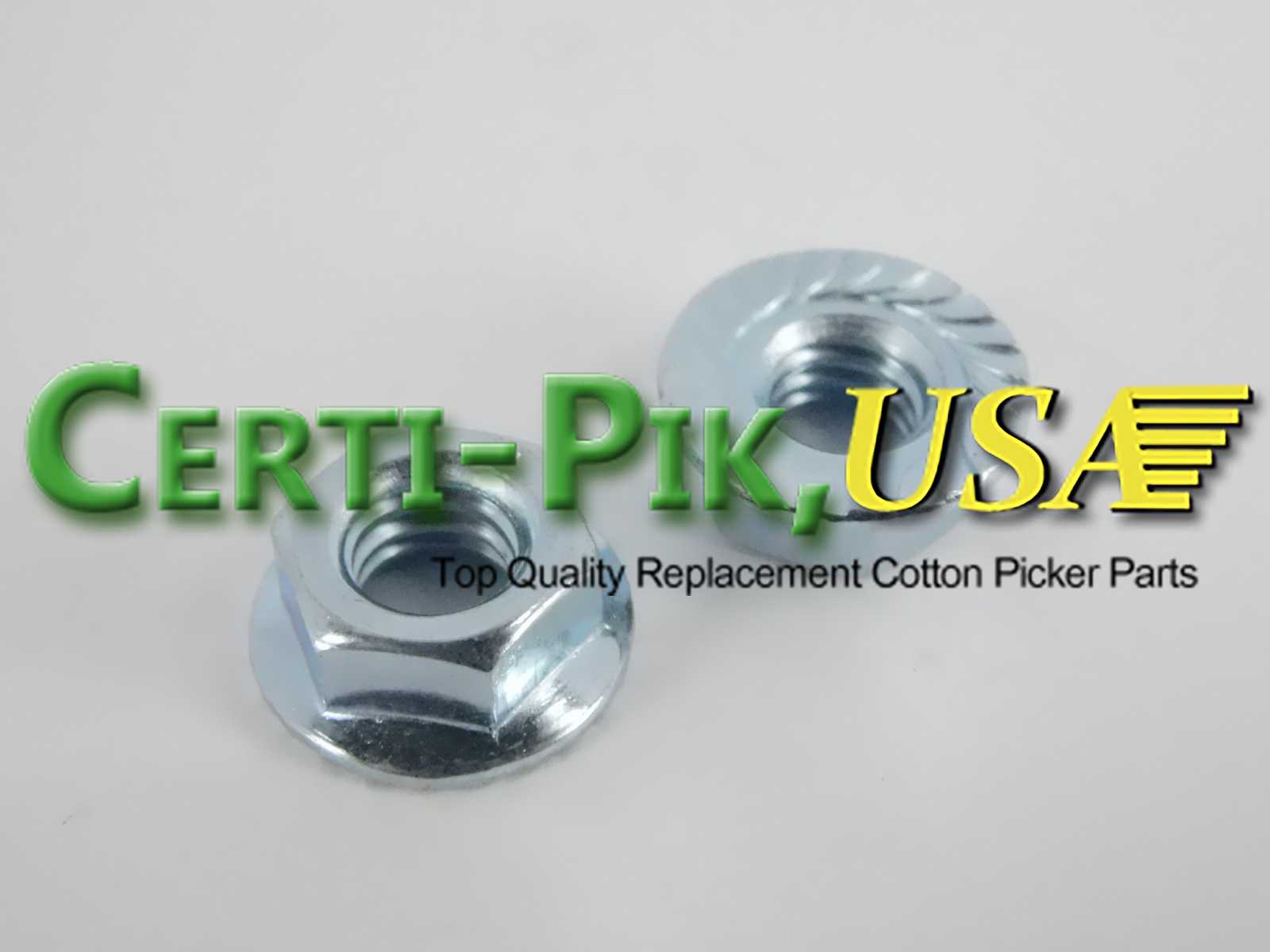 Description: NUT – 5/16 – SERR HEX FLANGE

OEM Part: 425-105

Section: Air System

Case / IH Rear Fan Assembly, 2555(S.N.500)-635 Mod Exp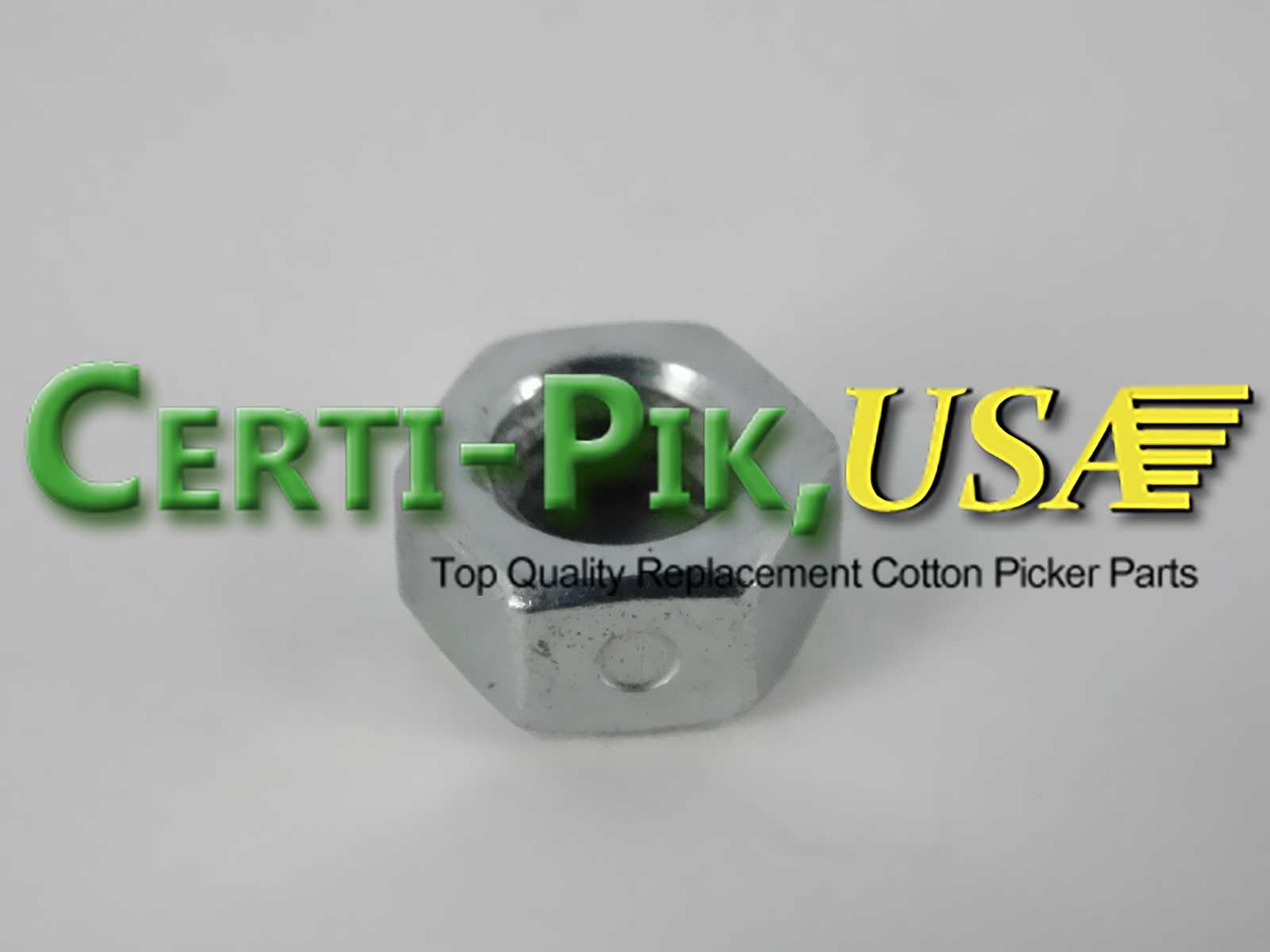 Description: NUT – 5/16 – CENTER LOCK

OEM Part: 131-1215

Section: Air System

Case / IH Rear Fan Assembly, 2555(S.N.500)-635 Mod Exp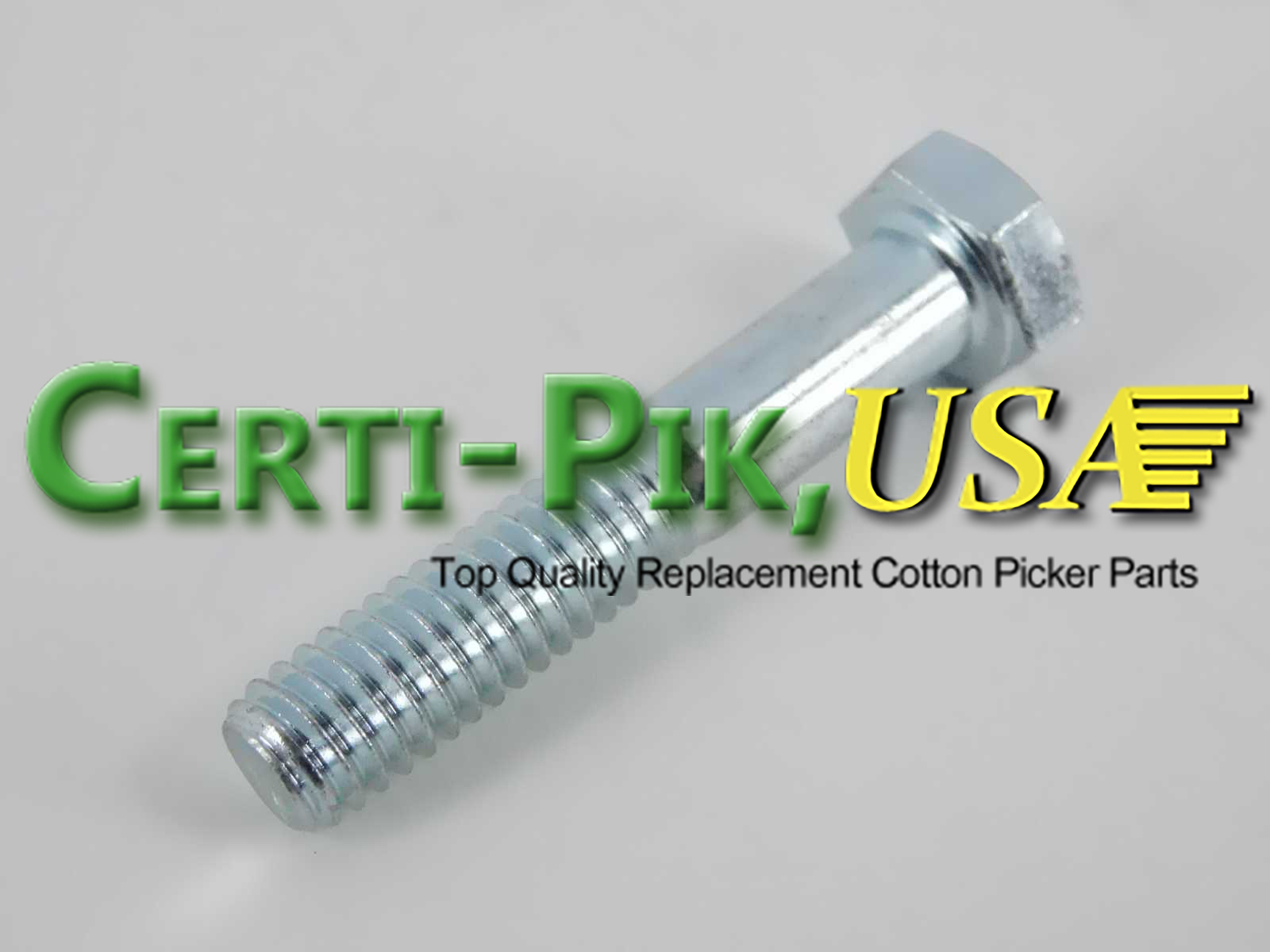 Description: BOLT – 5/16 X 1-3/4″ HEX HEAD

OEM Part: 413-528

Section: Air System

Case / IH Rear Fan Assembly, 2555(S.N.500)-635 Mod Exp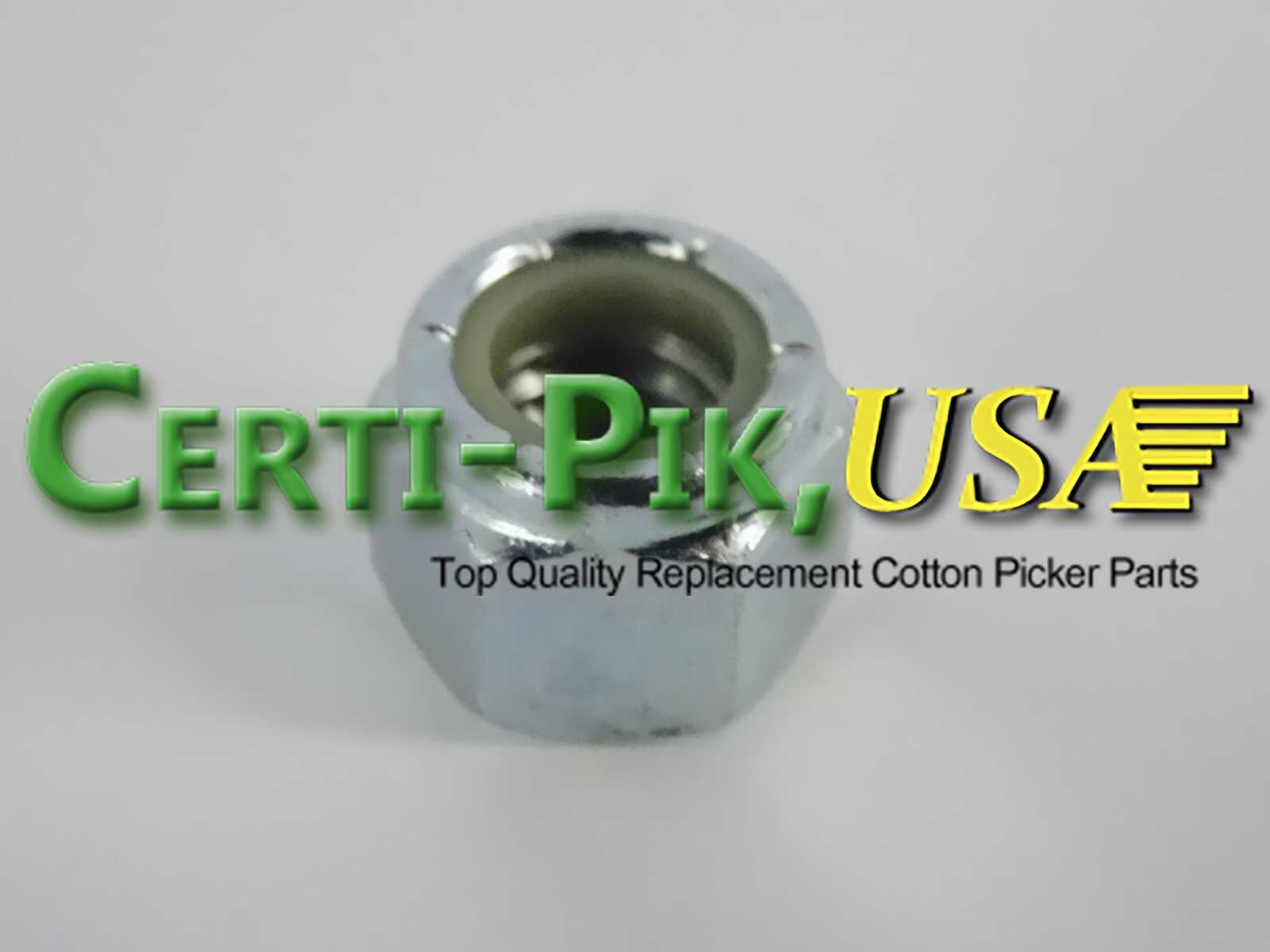 Description: NUT – 3/8 – NYLON LOCK

OEM Part: 425-106

Section: Air System

Case / IH Rear Fan Assembly, 2555(S.N.500)-635 Mod Exp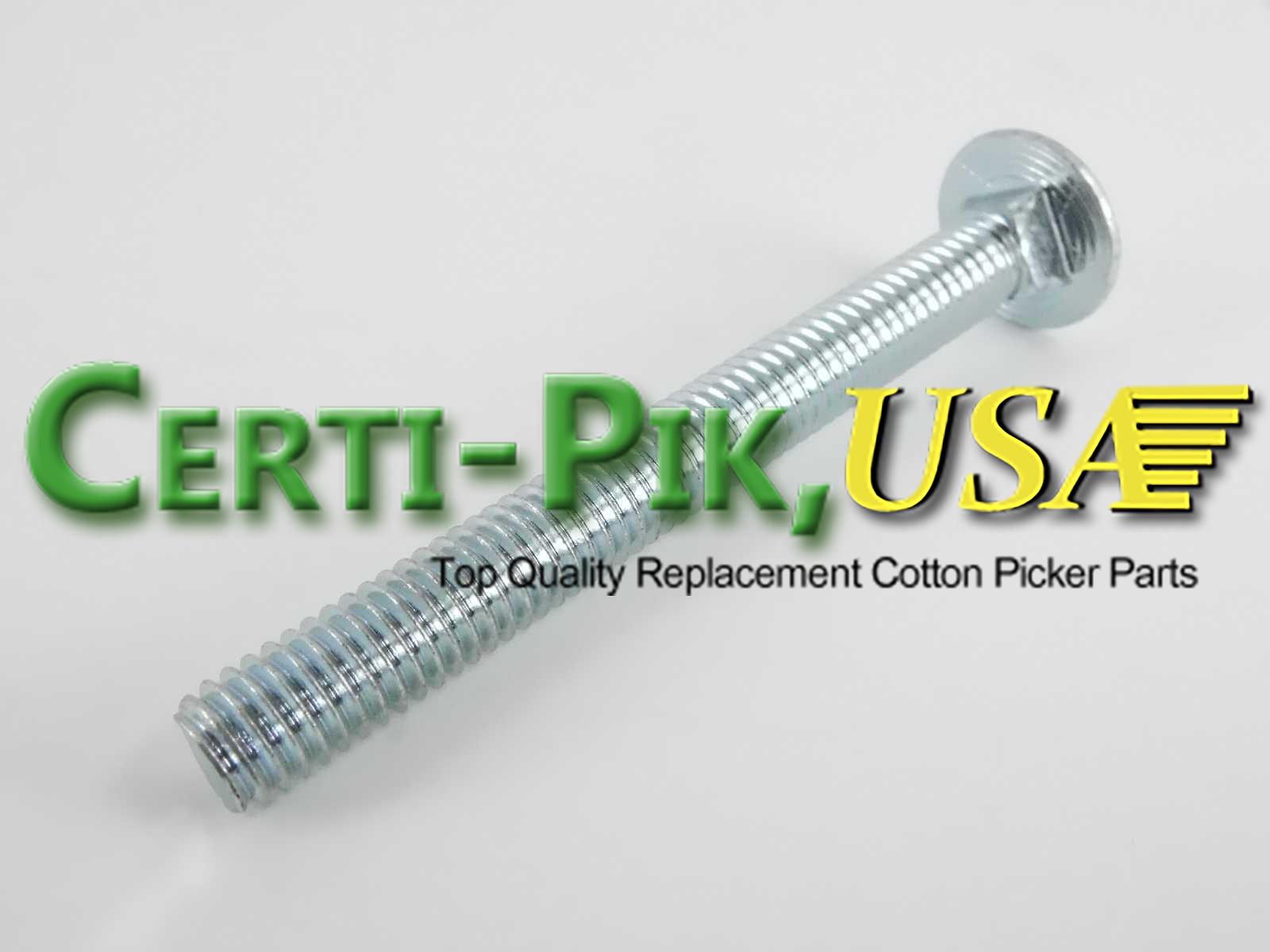 Description: BOLT – 3/8 X 3″ CARRIAGE

OEM Part: 433-648

Section: Air System

Case / IH Rear Fan Assembly, 2555(S.N.500)-635 Mod Exp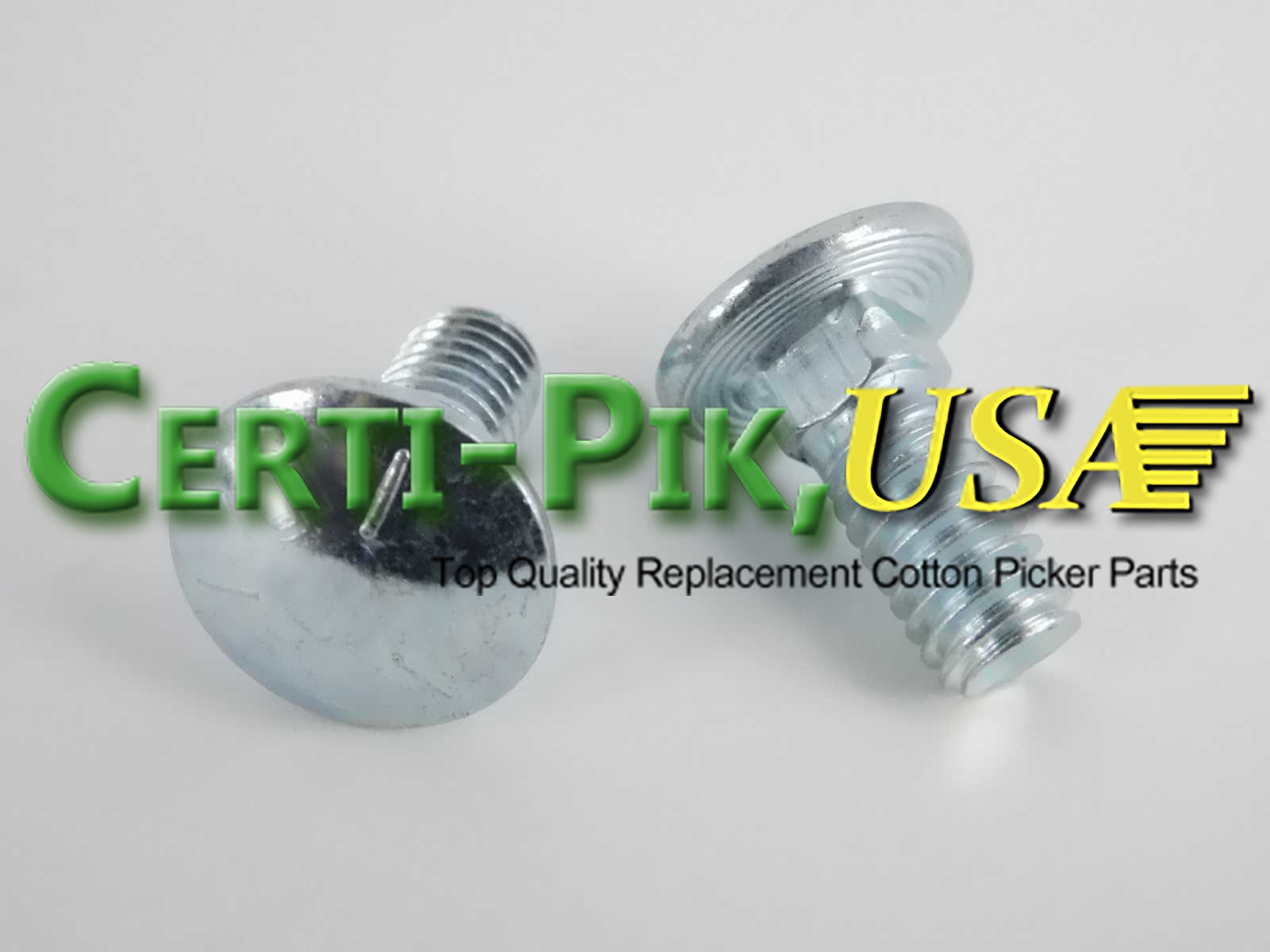 Description: BOLT – 5/16 X 3/4″ CARRIAGE

OEM Part: 434-512

Section: Air System

Case / IH Rear Fan Assembly, 2555(S.N.500)-635 Mod Exp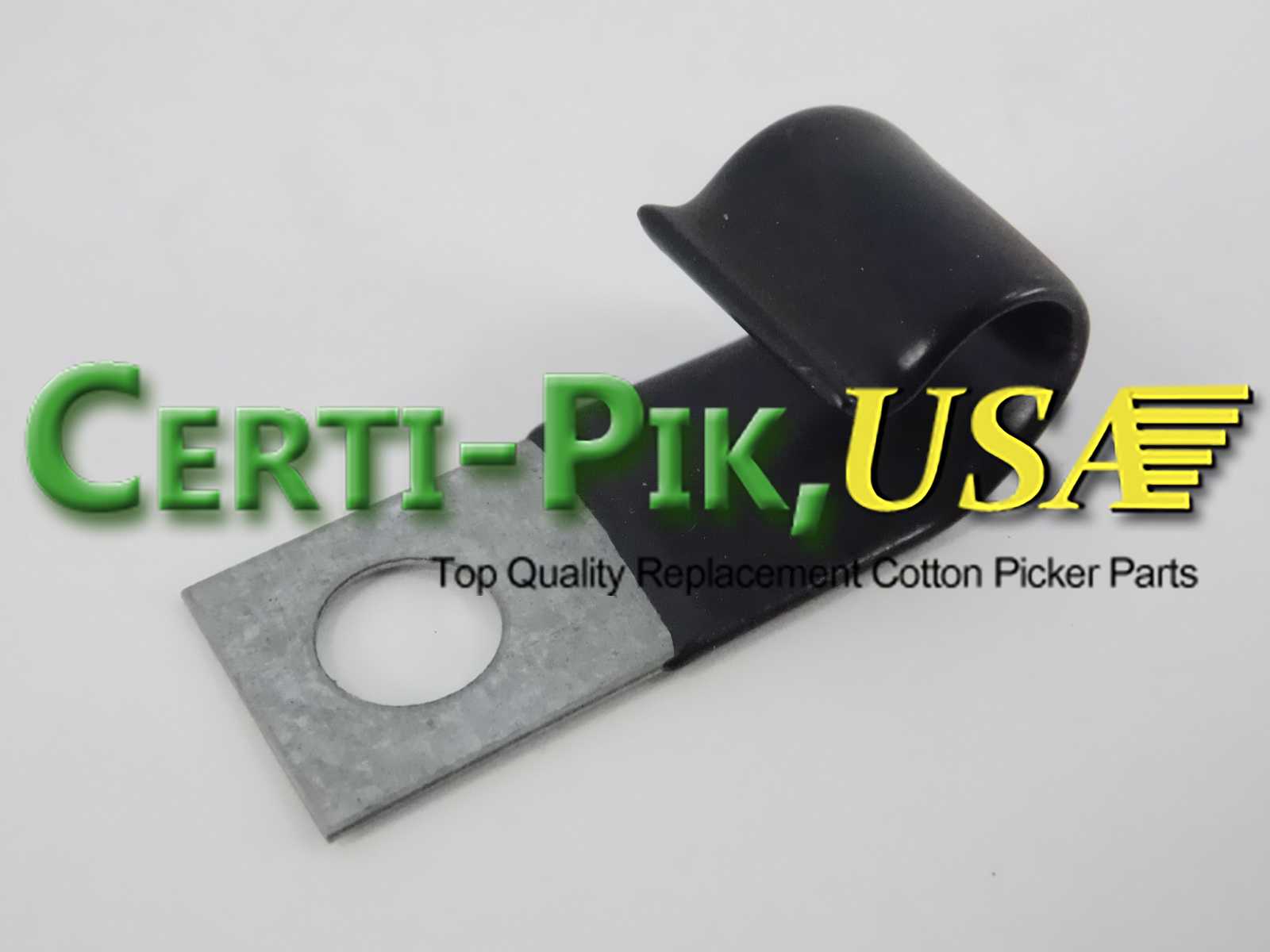 Description: CLASP – CABLE CLIP

OEM Part: 362120R1

Section: Air System

Case / IH Rear Fan Assembly, 2555(S.N.500)-635 Mod Exp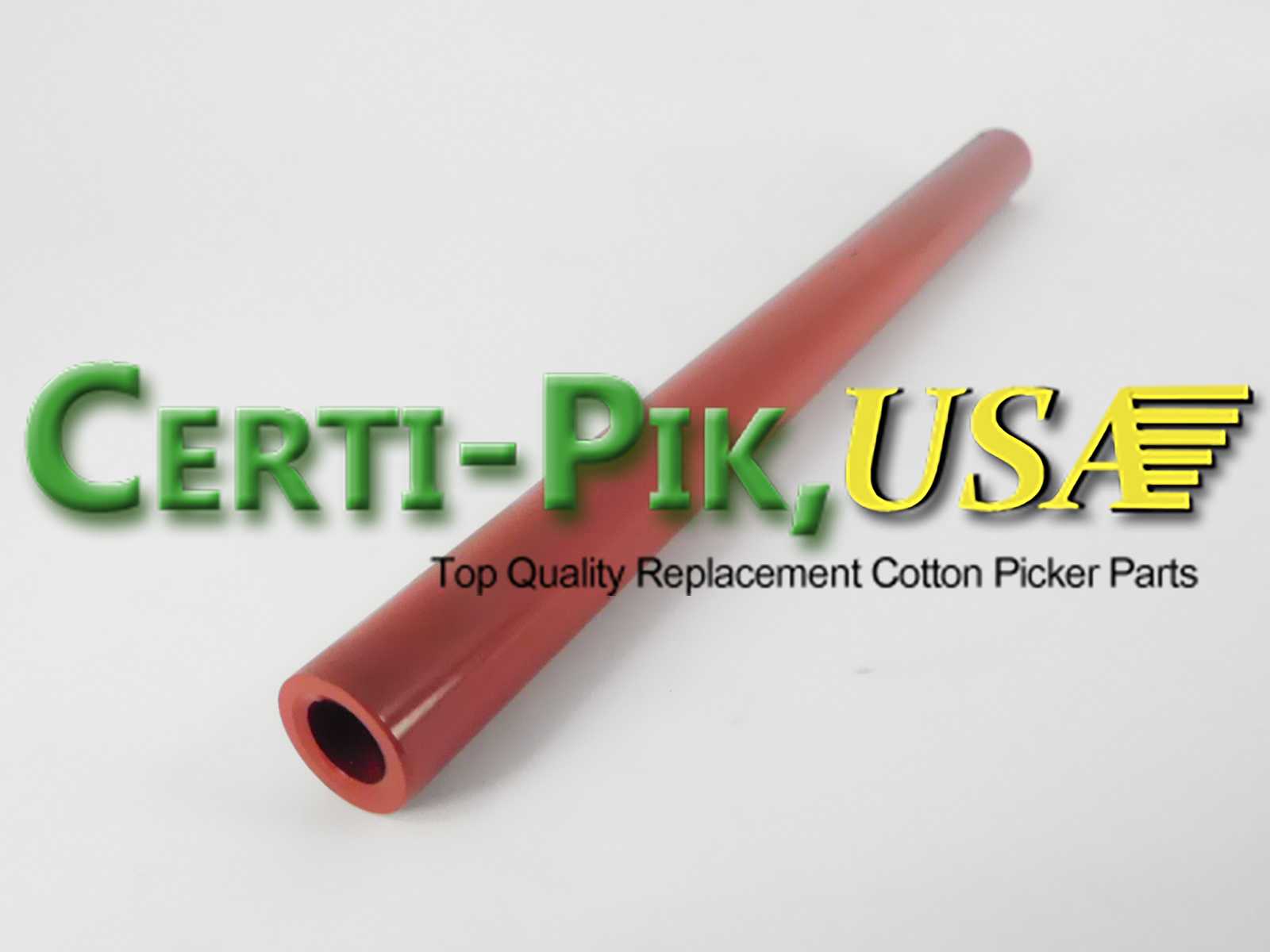 Description: PIPE – HOUSING SPACER

OEM Part: 215020C1

Section: Air System

Case / IH Rear Fan Assembly, 2555(S.N.500)-635 Mod Exp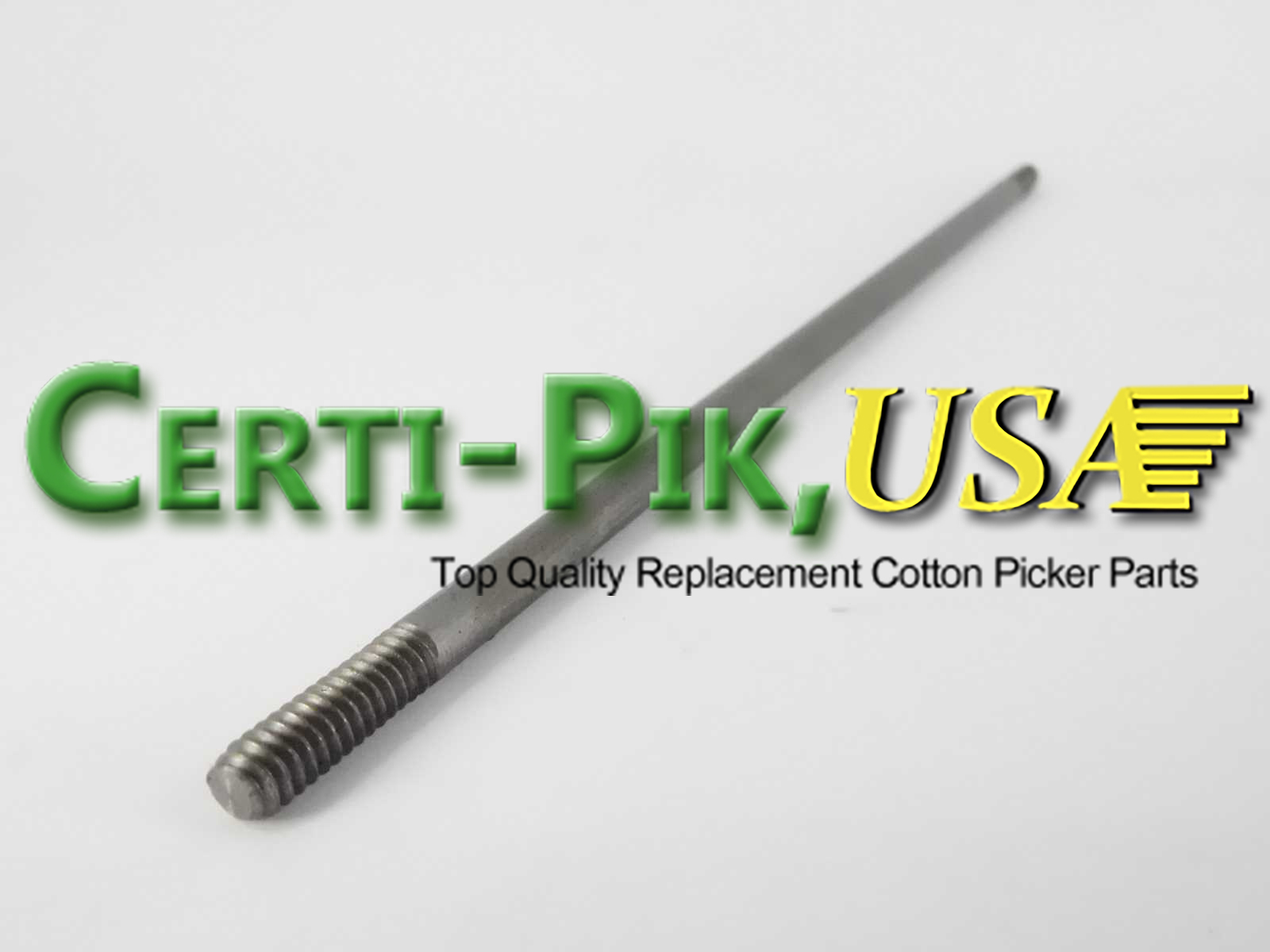 Description: STUD

OEM Part: 215709C1

Section: Air System

Case / IH Rear Fan Assembly, 2555(S.N.500)-635 Mod Exp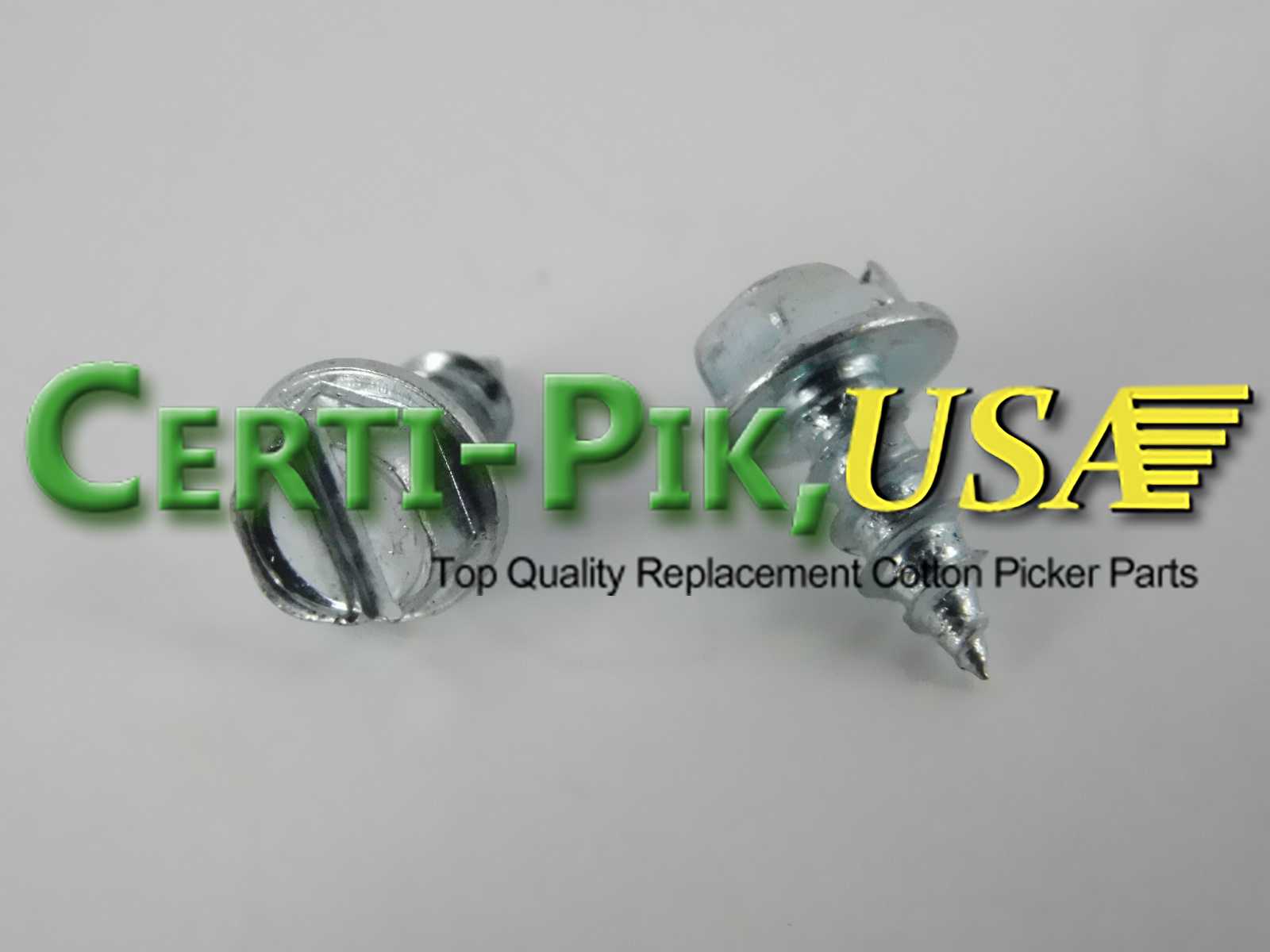 Description: SCREW – 8-18 X 3/8″ SELF-TAP

OEM Part: 260-1346

Section: Air System

Case / IH Rear Fan Assembly, 2555(S.N.500)-635 Mod Exp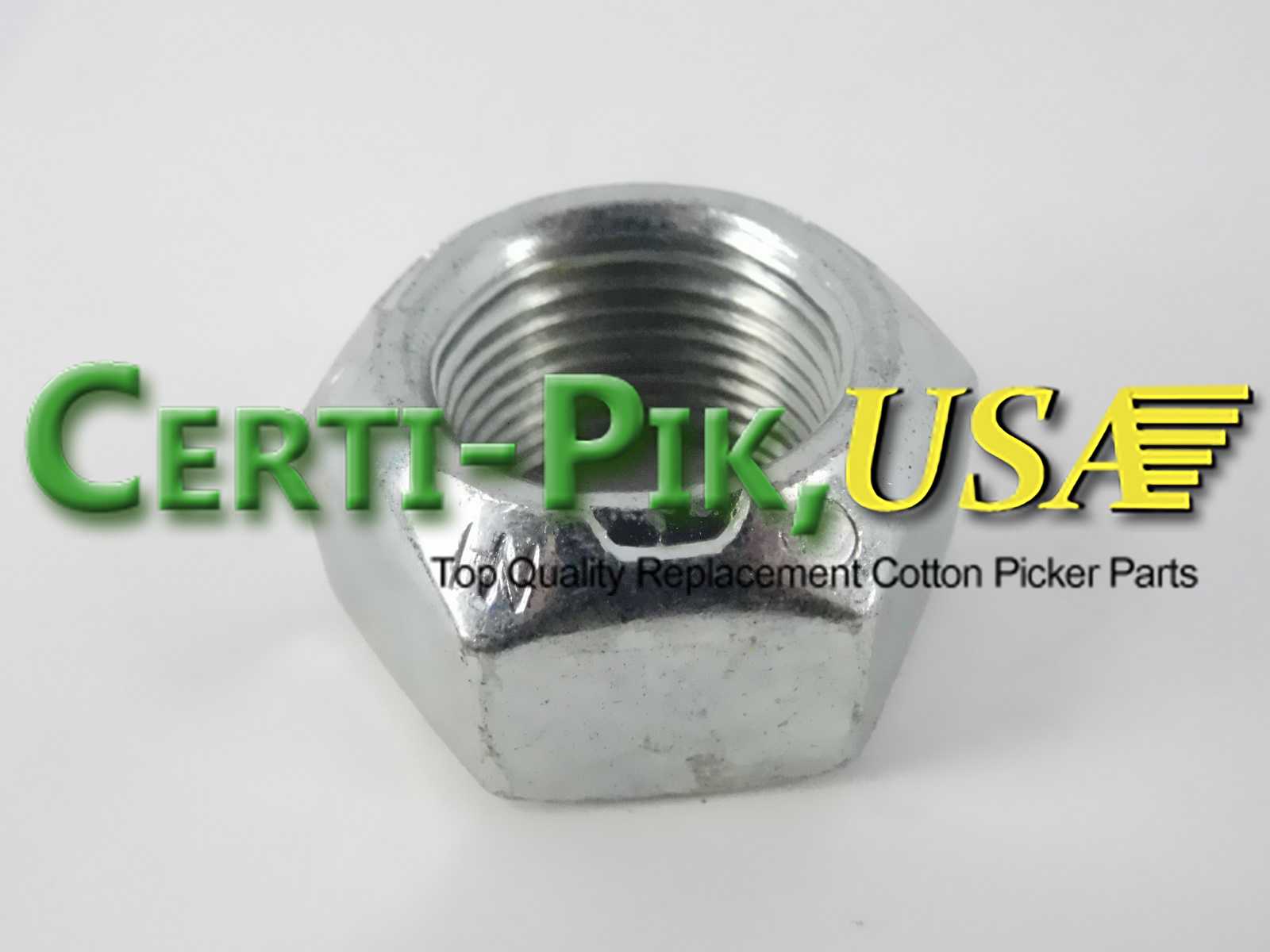 Description: 7/8-14 GC – TOP LOCK NUT (USED IN BOLT KIT & FAN ASSY)

OEM Part: 281010

Section: Air System

Case / IH Rear Fan Assembly, 2555(S.N.500)-635 Mod Exp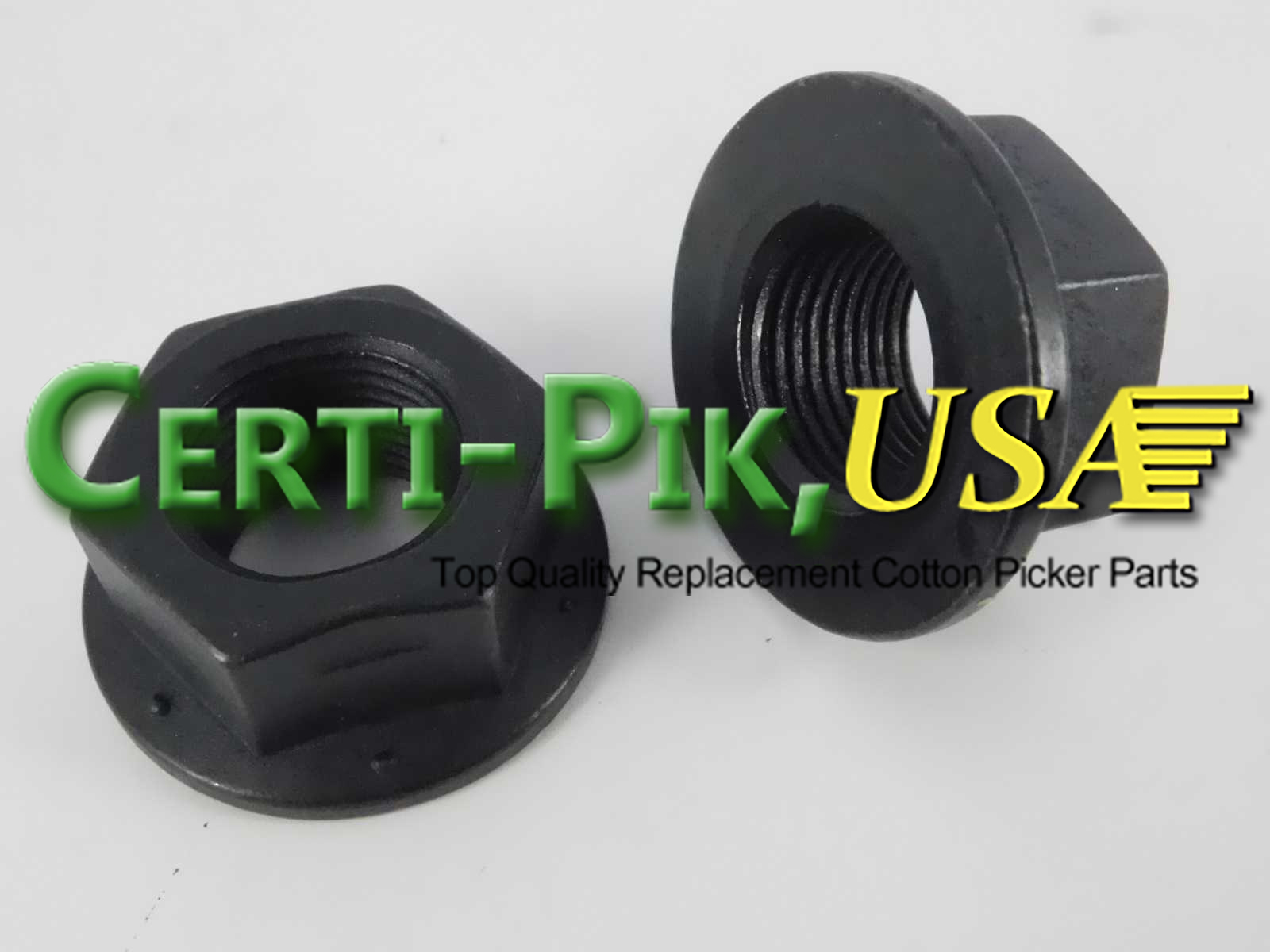 Description: 7/8-14 GC – FLANGED – TOP LOCK NUT

OEM Part: 232-46314

Section: Air System

Case / IH Rear Fan Assembly, 2555(S.N.500)-635 Mod Exp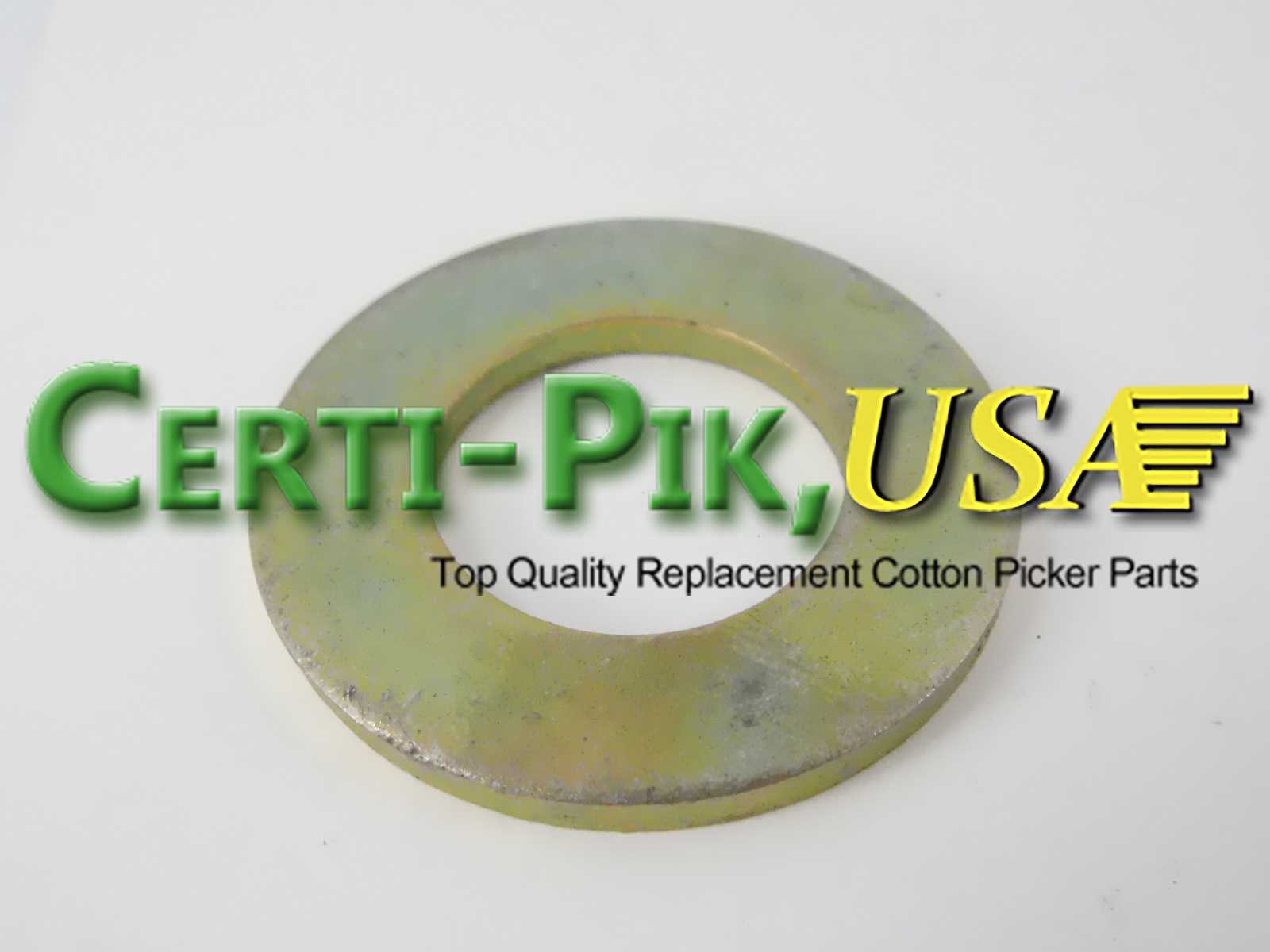 Description: WASHER – 1.75 X .937 X .13 HDN

OEM Part: 496-11094

Section: Air System

Case / IH Rear Fan Assembly, 2555(S.N.500)-635 Mod Exp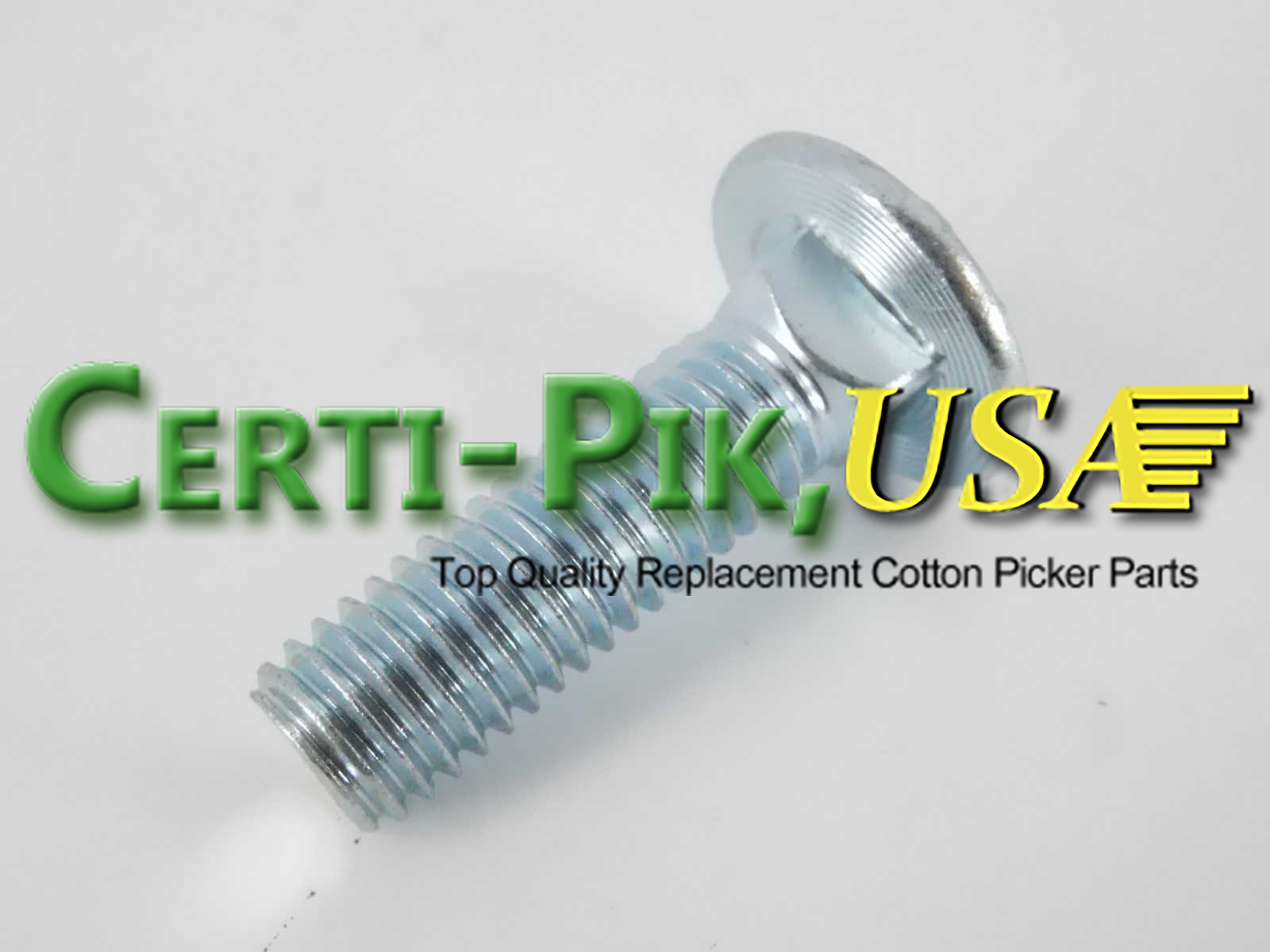 Description: BOLT – 1/2-13 X 1-3/4″ CARRIAGE

OEM Part: 433-832

Section: Air System

Case / IH Rear Fan Assembly, 2555(S.N.500)-635 Mod Exp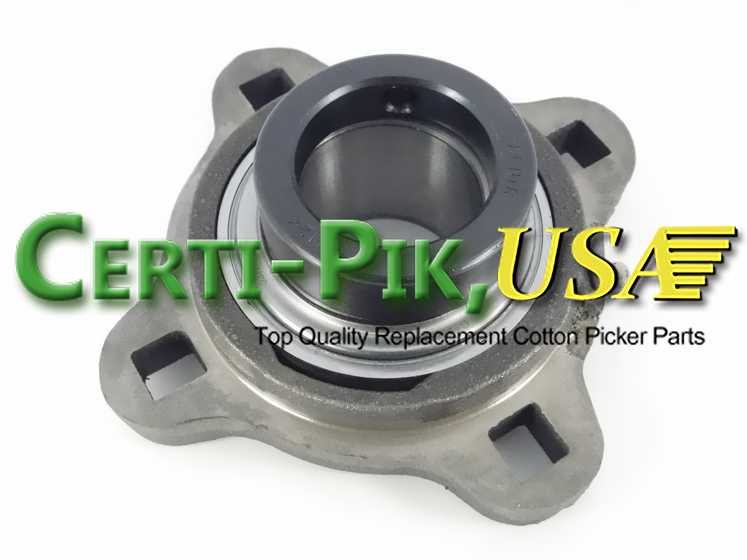 Description: 1-3/4″ BEARING ASSEMBLY

OEM Part: 242834A2

Section: Air System

Case / IH Rear Fan Assembly, 2555(S.N.500)-635 Mod Exp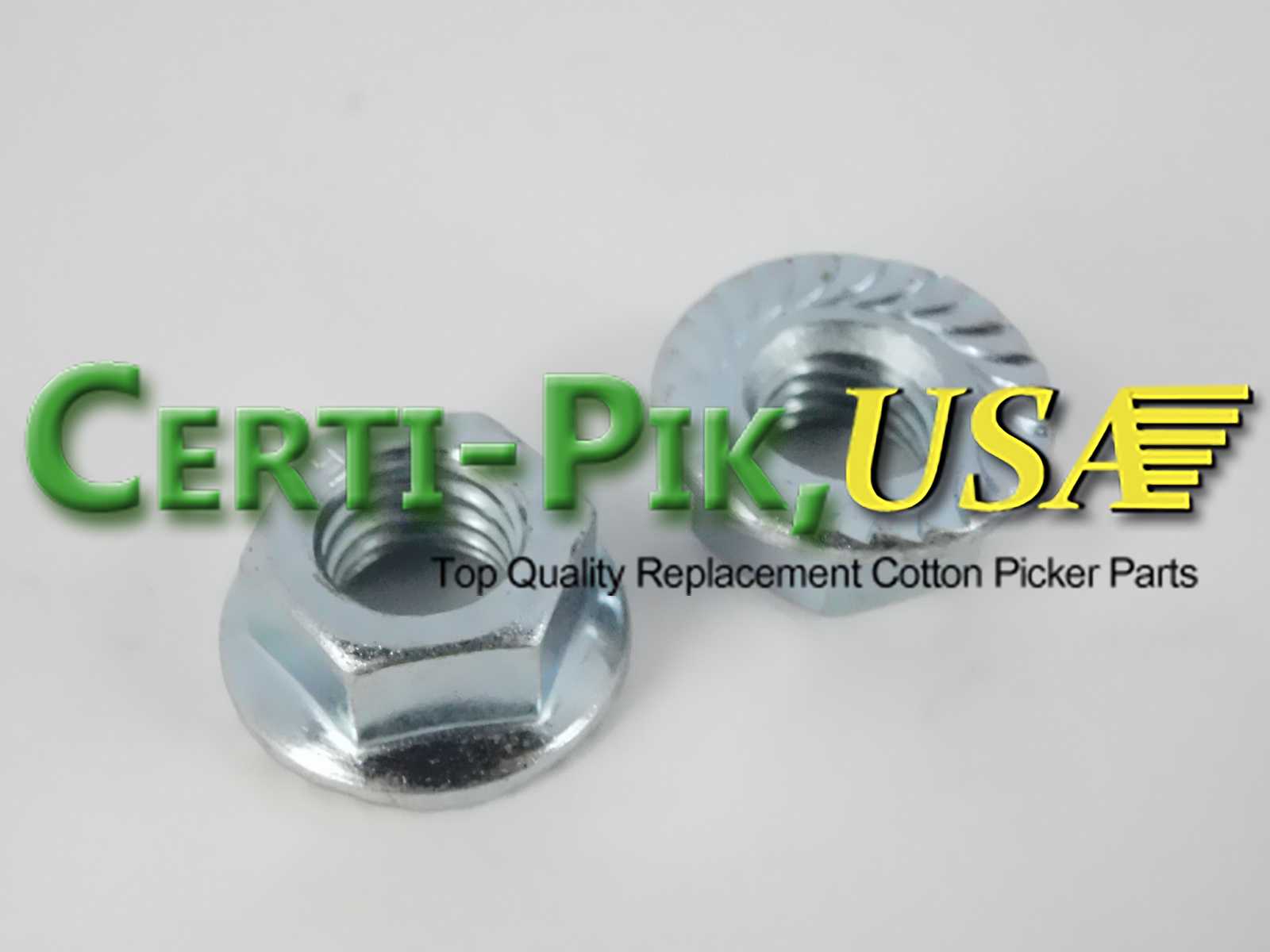 Description: NUT – 1/2 – SERR HEX FLANGE

OEM Part: E62934

Section: Air System

Case / IH Rear Fan Assembly, 2555(S.N.500)-635 Mod Exp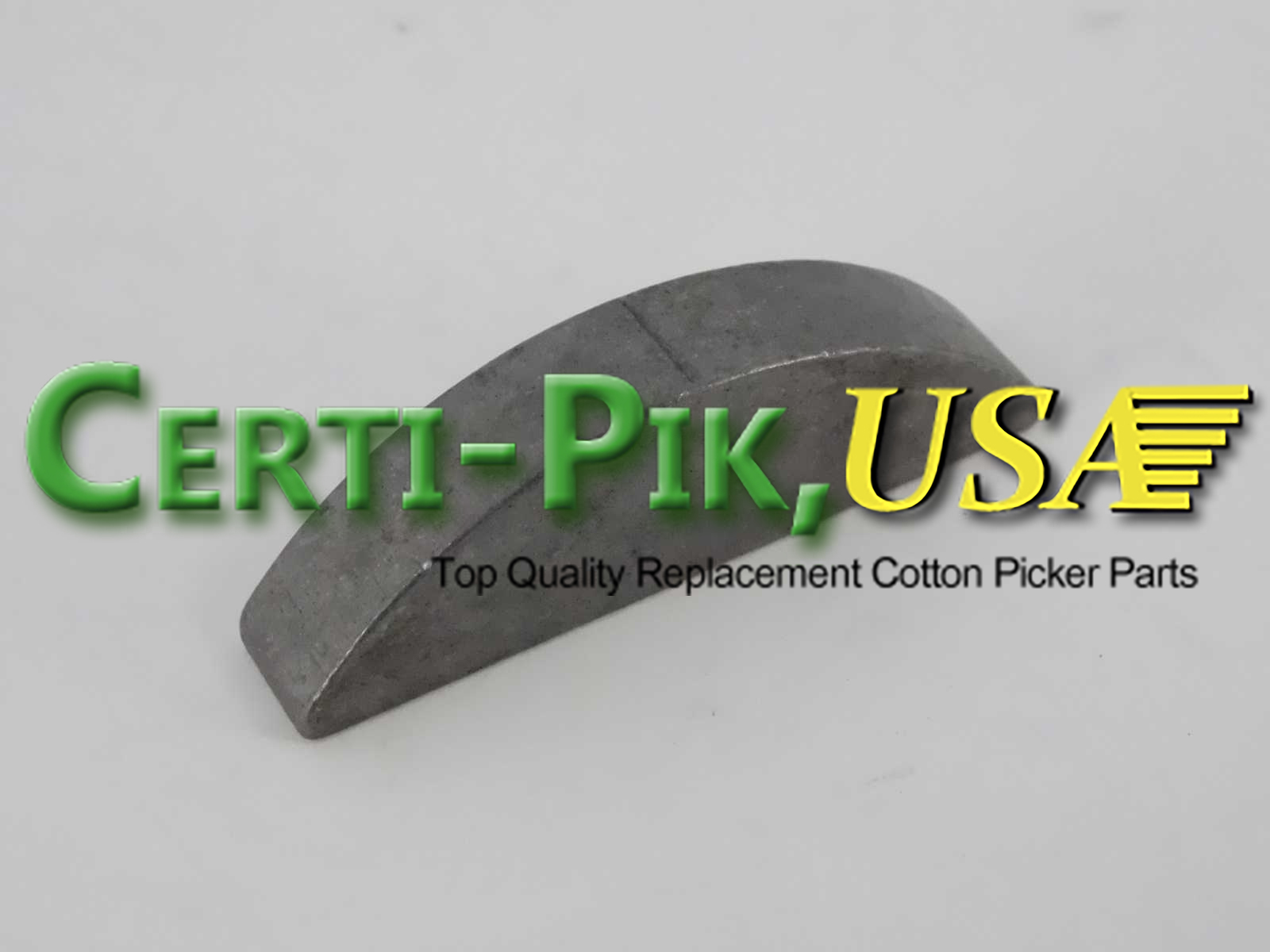 Description: KEY – 5/16 X 2-1/8WOODRUFF

OEM Part: 126-147

Section: Air System

Case / IH Rear Fan Assembly, 2555(S.N.500)-635 Mod Exp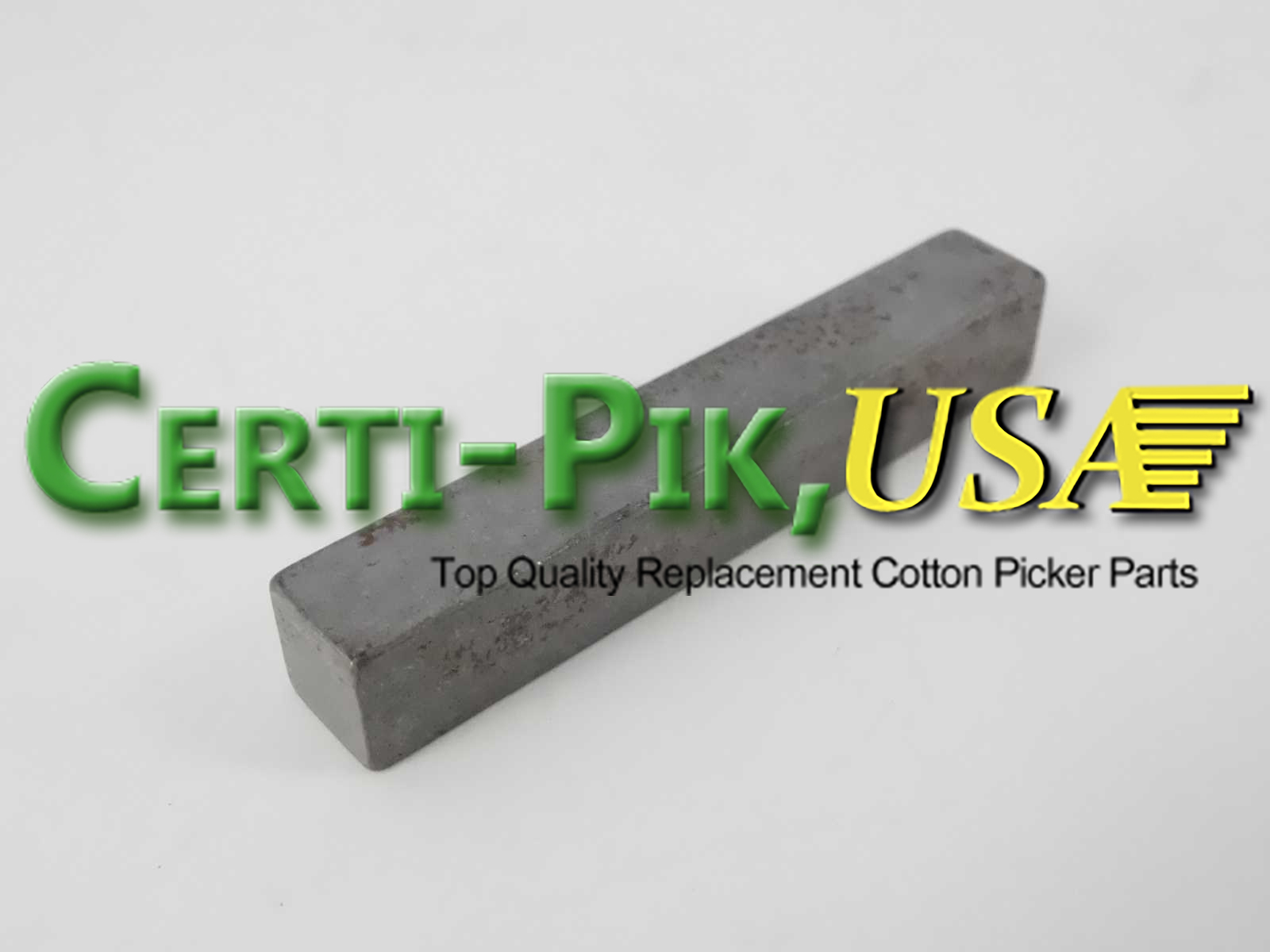 Description: 3/8 SQUARE KEY – 2-3/8 " LONG

OEM Part: 657206R1

Section: Air System

Case / IH Rear Fan Assembly, 2555(S.N.500)-635 Mod Exp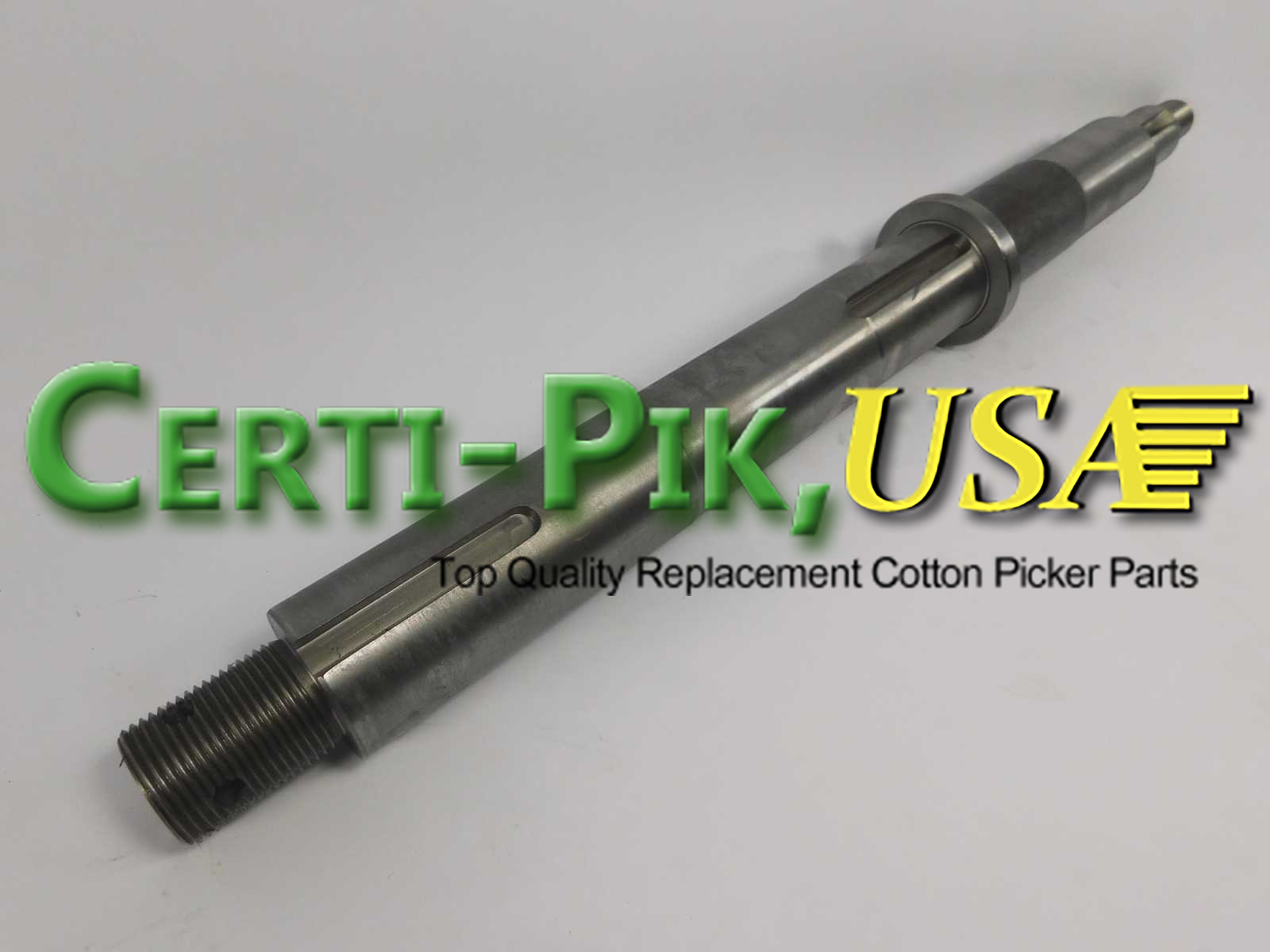 Description: REAR FAN SHAFT – CNH 1.75″ DIA

OEM Part: 405117A2

Section: Air System

Case / IH Rear Fan Assembly, 2555(S.N.500)-635 Mod Exp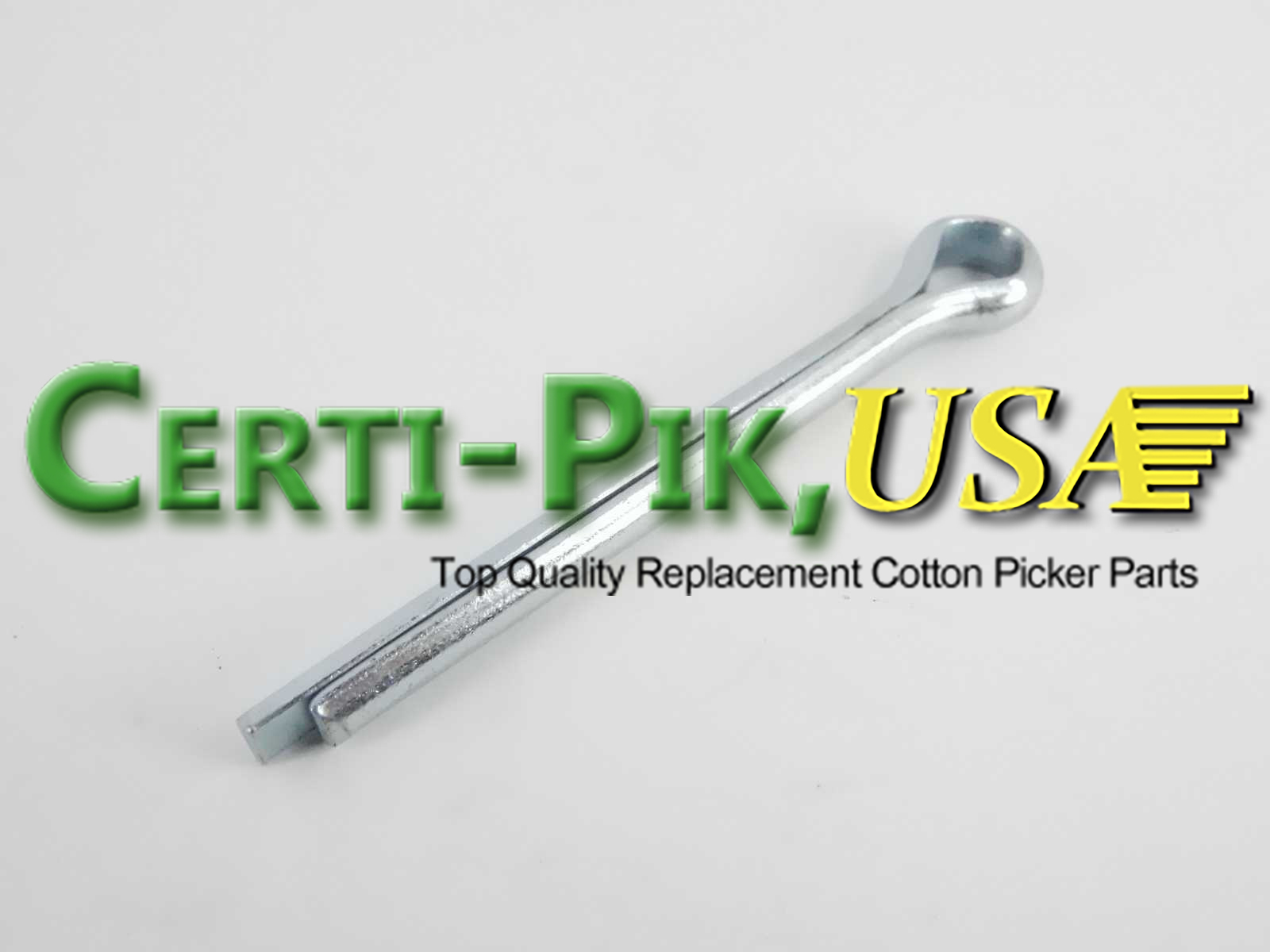 Description: COTTER PIN – 1/4 X 2-1/2″

OEM Part: 432-1636

Section: Air System

Case / IH Rear Fan Assembly, 2555(S.N.500)-635 Mod Exp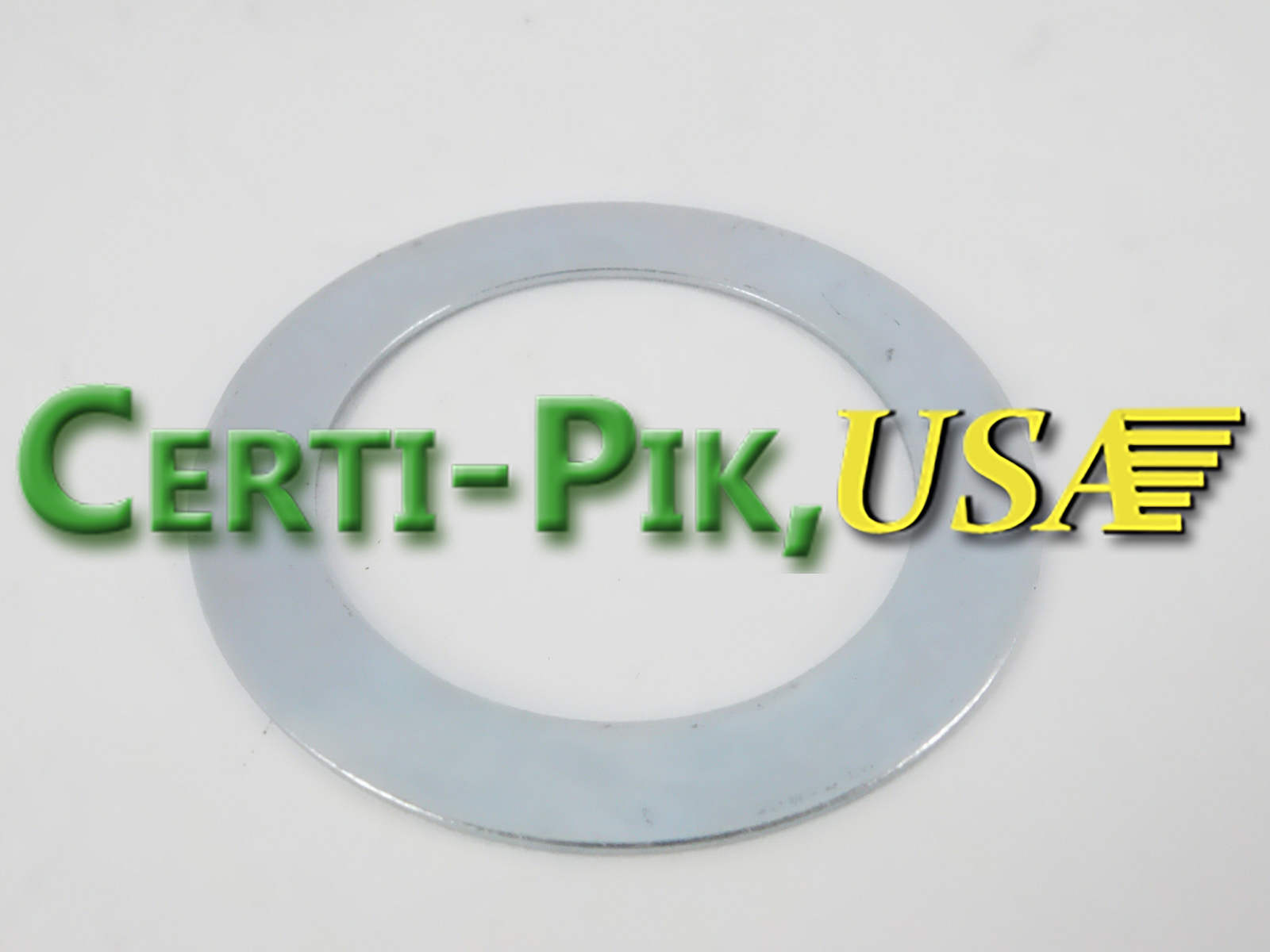 Description: WASHER – 2.50 X 1.78 X .06

OEM Part: 495-81092

Section: Air System

Case / IH Rear Fan Assembly, 2555(S.N.500)-635 Mod Exp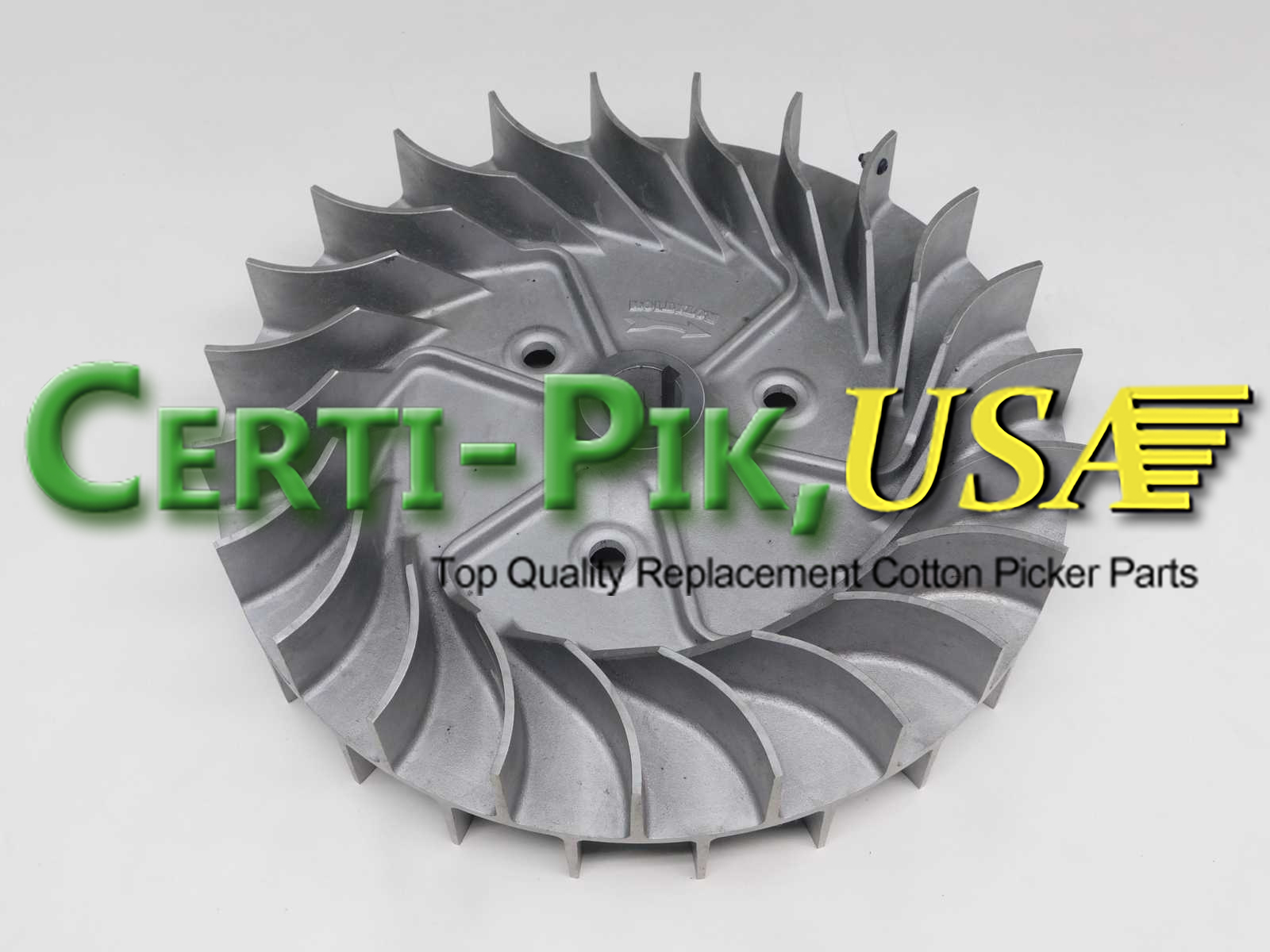 Description: FAN BLADE – 1.75″ ID – NEW STYLE

OEM Part: 243041A1

Section: Air System

Case / IH Rear Fan Assembly, 2555(S.N.500)-635 Mod Exp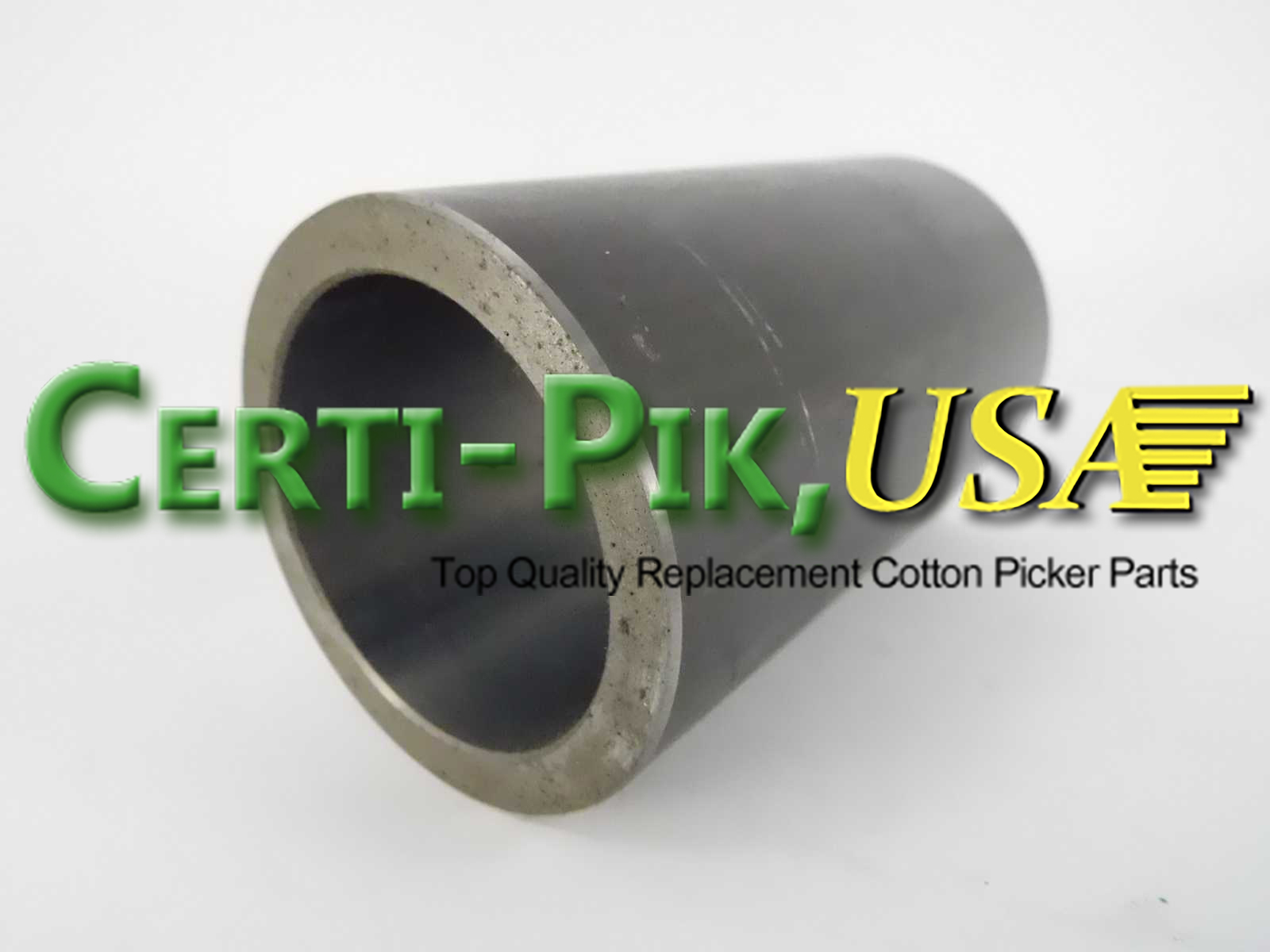 Description: SPACER – 1.75 ID CNH FAN SHAFT

OEM Part: 243037A1

Section: Air System

Case / IH Rear Fan Assembly, 2555(S.N.500)-635 Mod Exp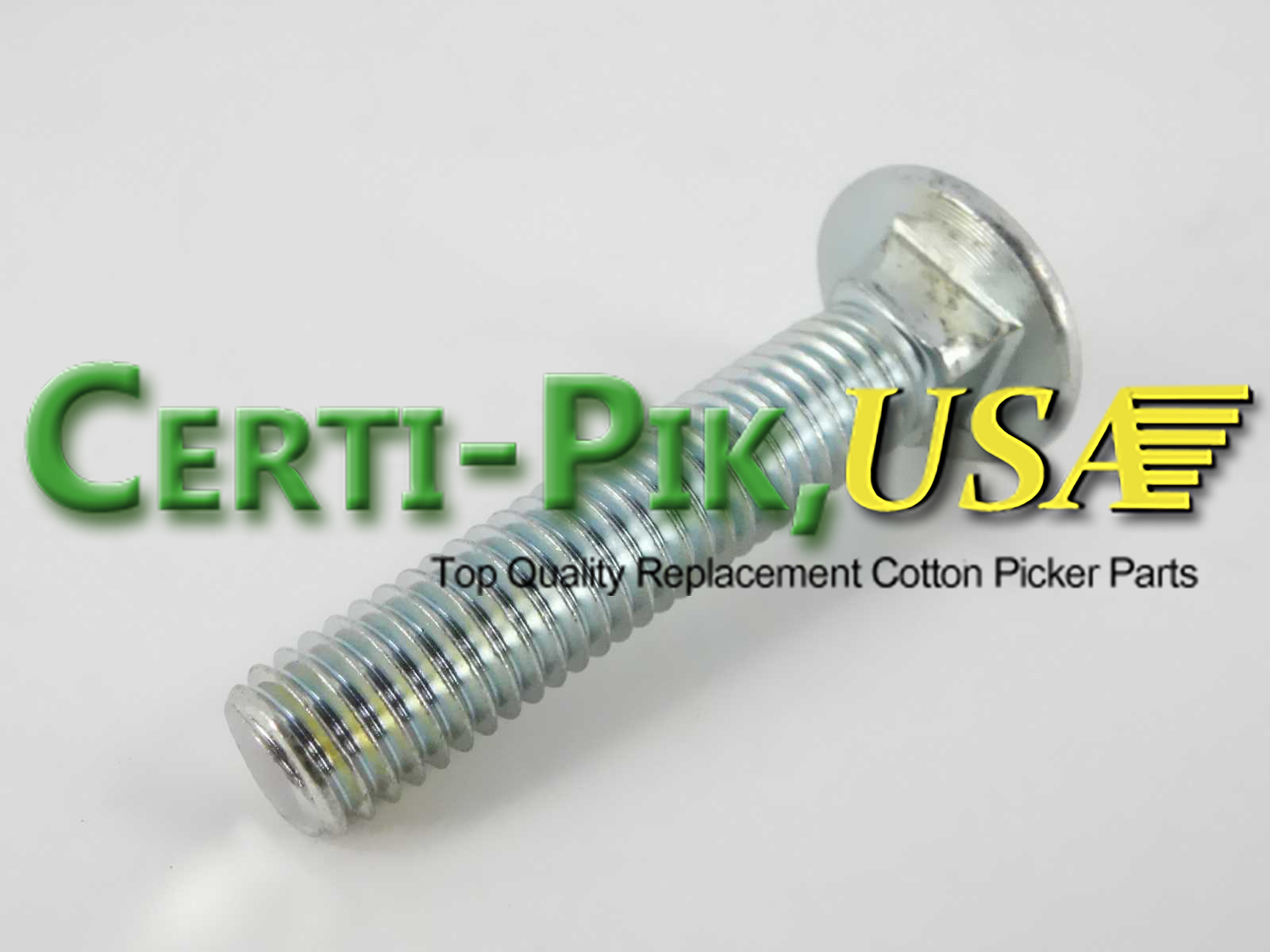 Description: BOLT – 1/2-13 X 2-1/2″ CARRIAGE

OEM Part: 433-840

Section: Air System

Case / IH Rear Fan Assembly, 2555(S.N.500)-635 Mod Exp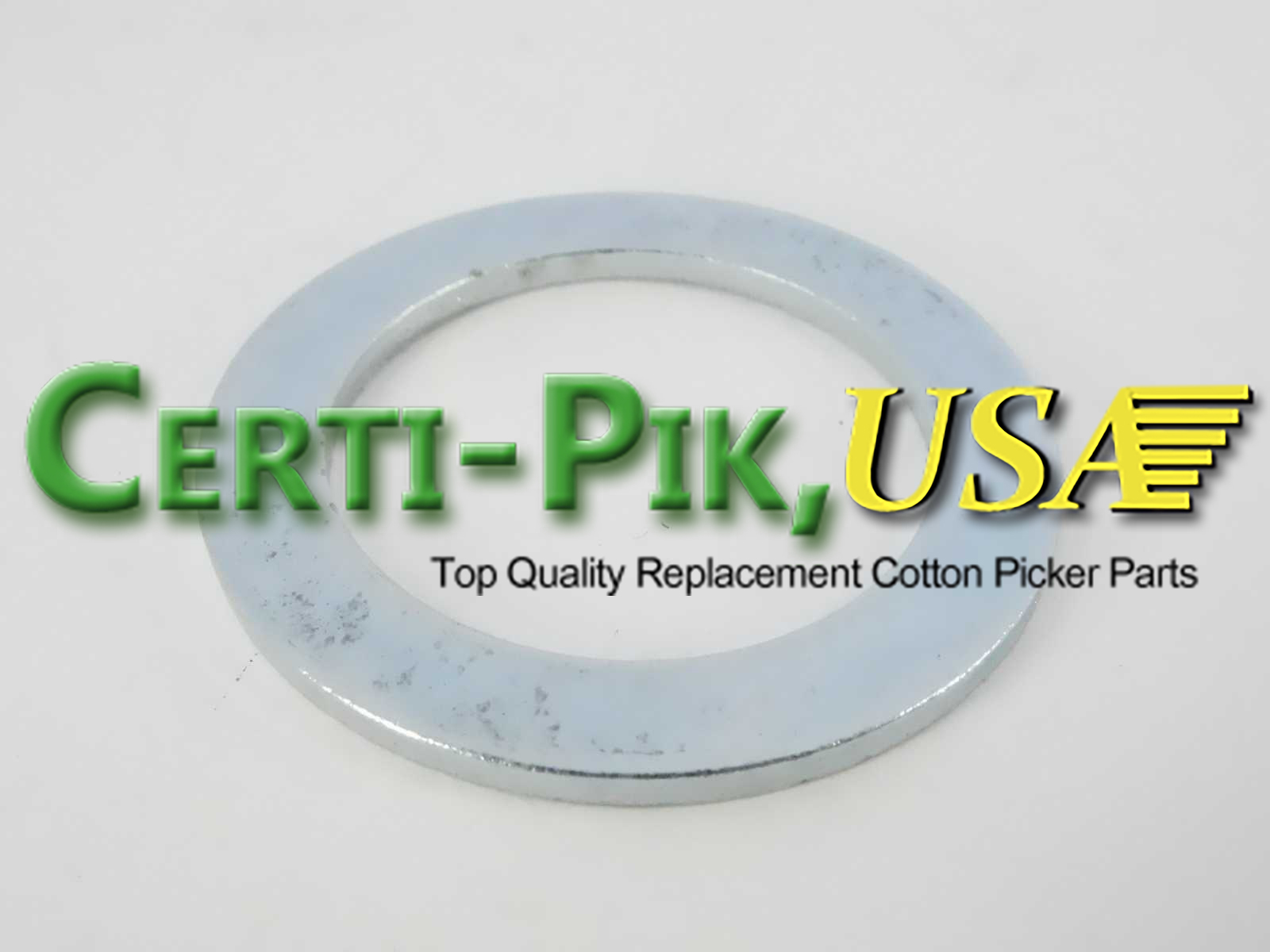 Description: WASHER – 2.50 X 1.78 X .12

OEM Part: 495-81093

Section: Air System

Case / IH Rear Fan Assembly, 2555(S.N.500)-635 Mod Exp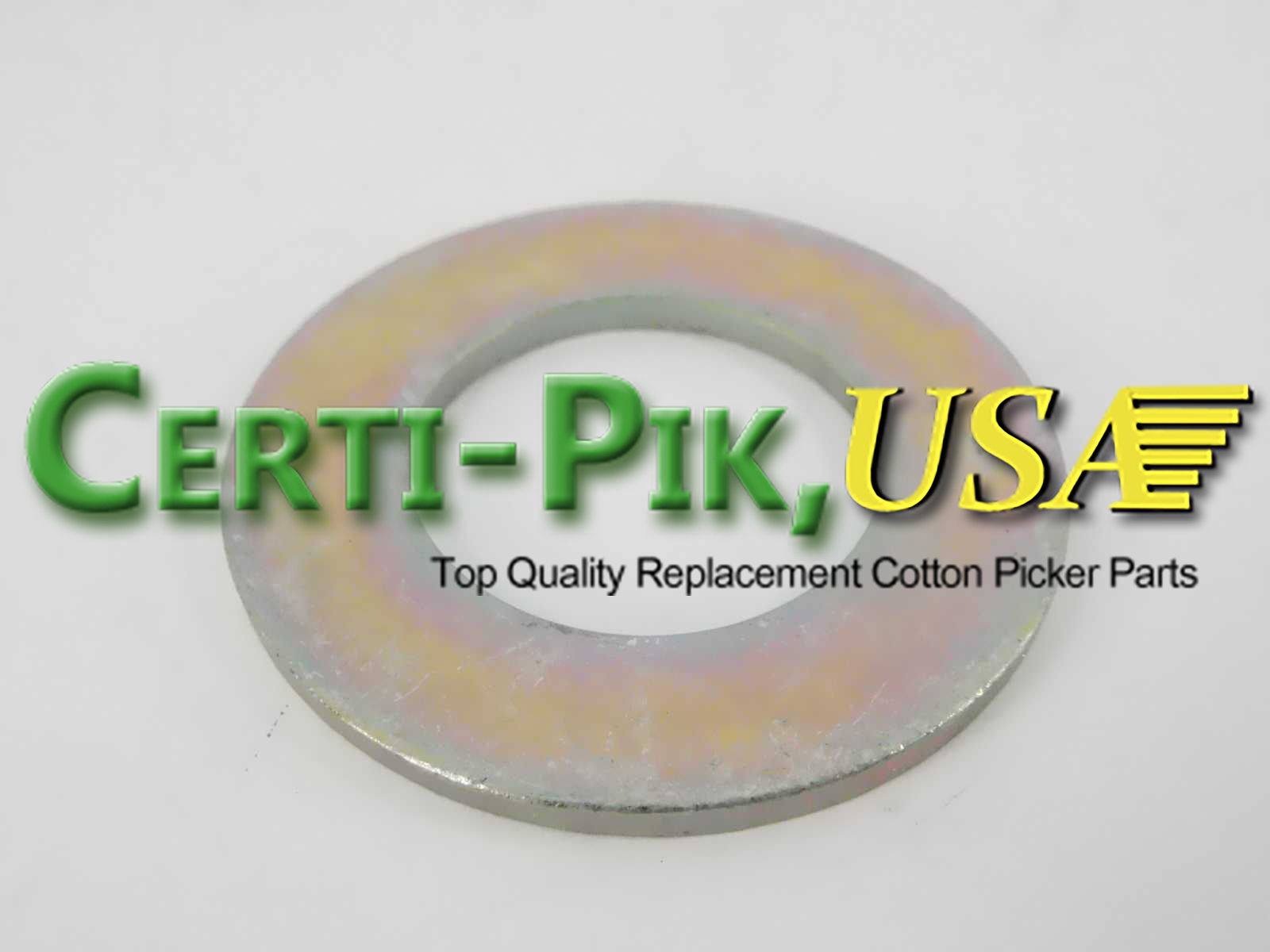 Description: WASHER – 2.50 X 1.31 X .13 HDN

OEM Part: 396-11131

Section: Air System

Case / IH Rear Fan Assembly, 2555(S.N.500)-635 Mod Exp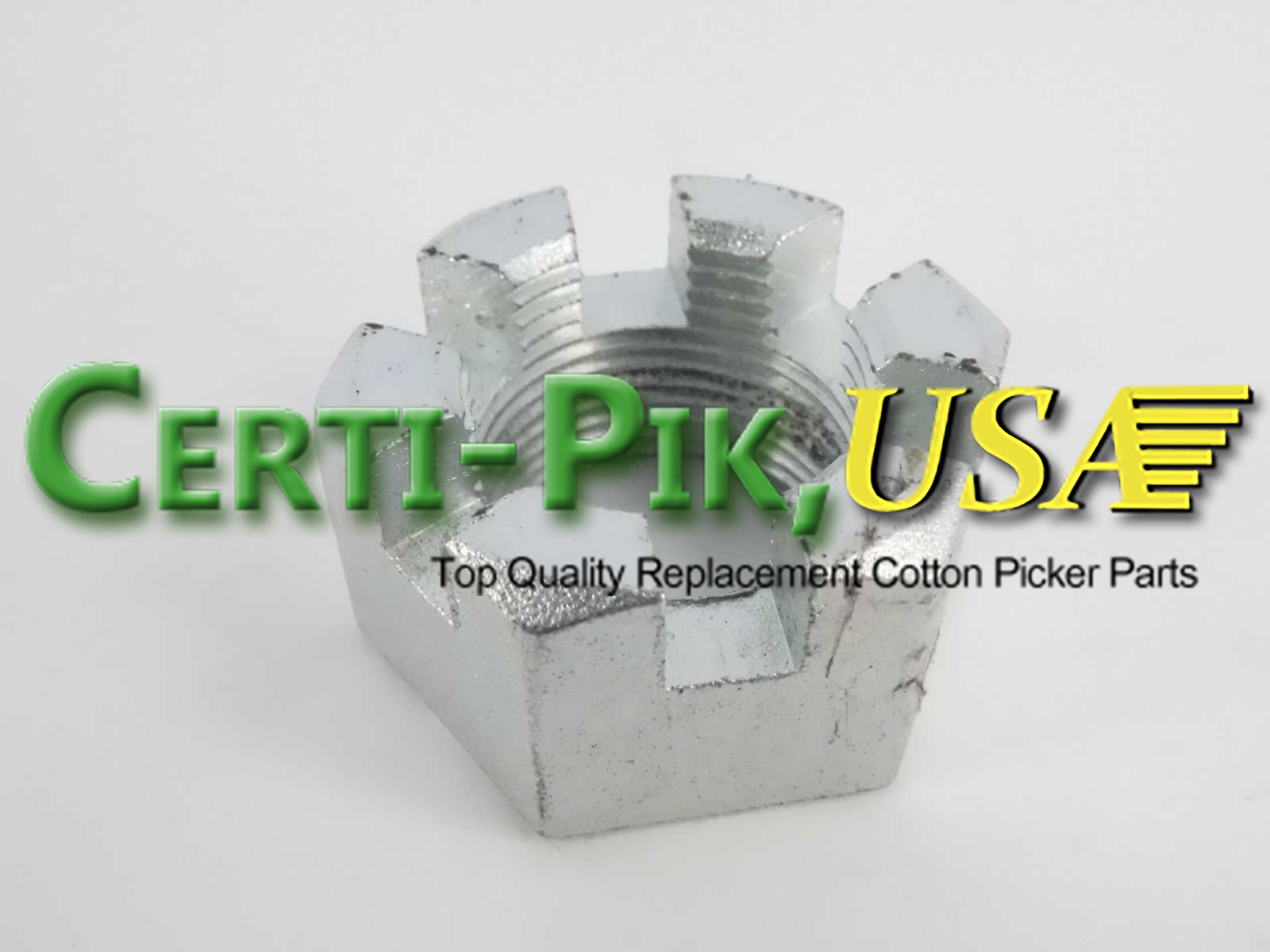 Description: NUT – 1-1/4-12 CASTLE

OEM Part: 25-1320

Section: Air System

Case / IH Rear Fan Assembly, 2555(S.N.500)-635 Mod Exp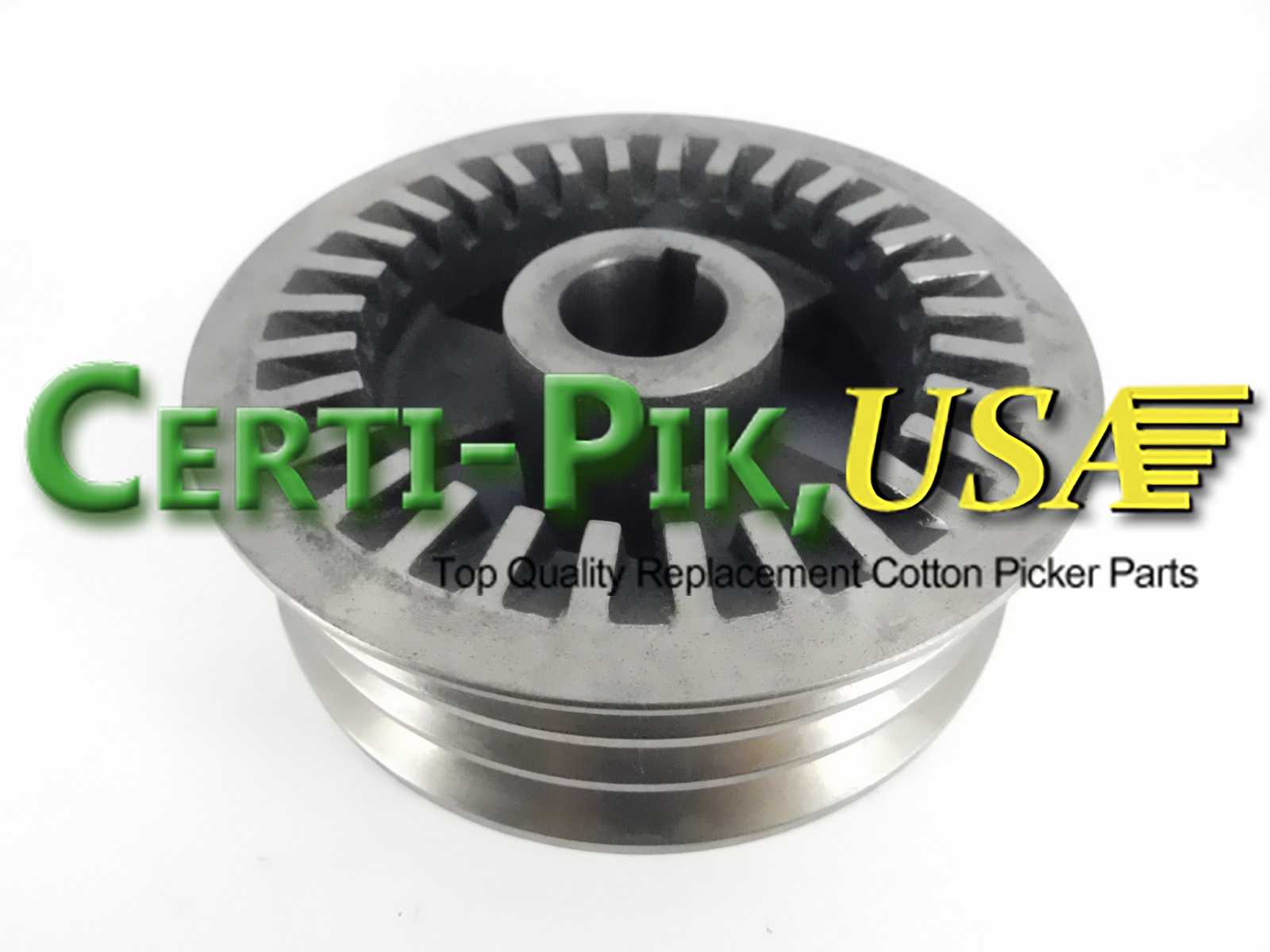 Description: PULLEY – FAN (1844-635)

OEM Part: 1338322C1

Section: Air System

Case / IH Rear Fan Assembly, 2555(S.N.500)-635 Mod Exp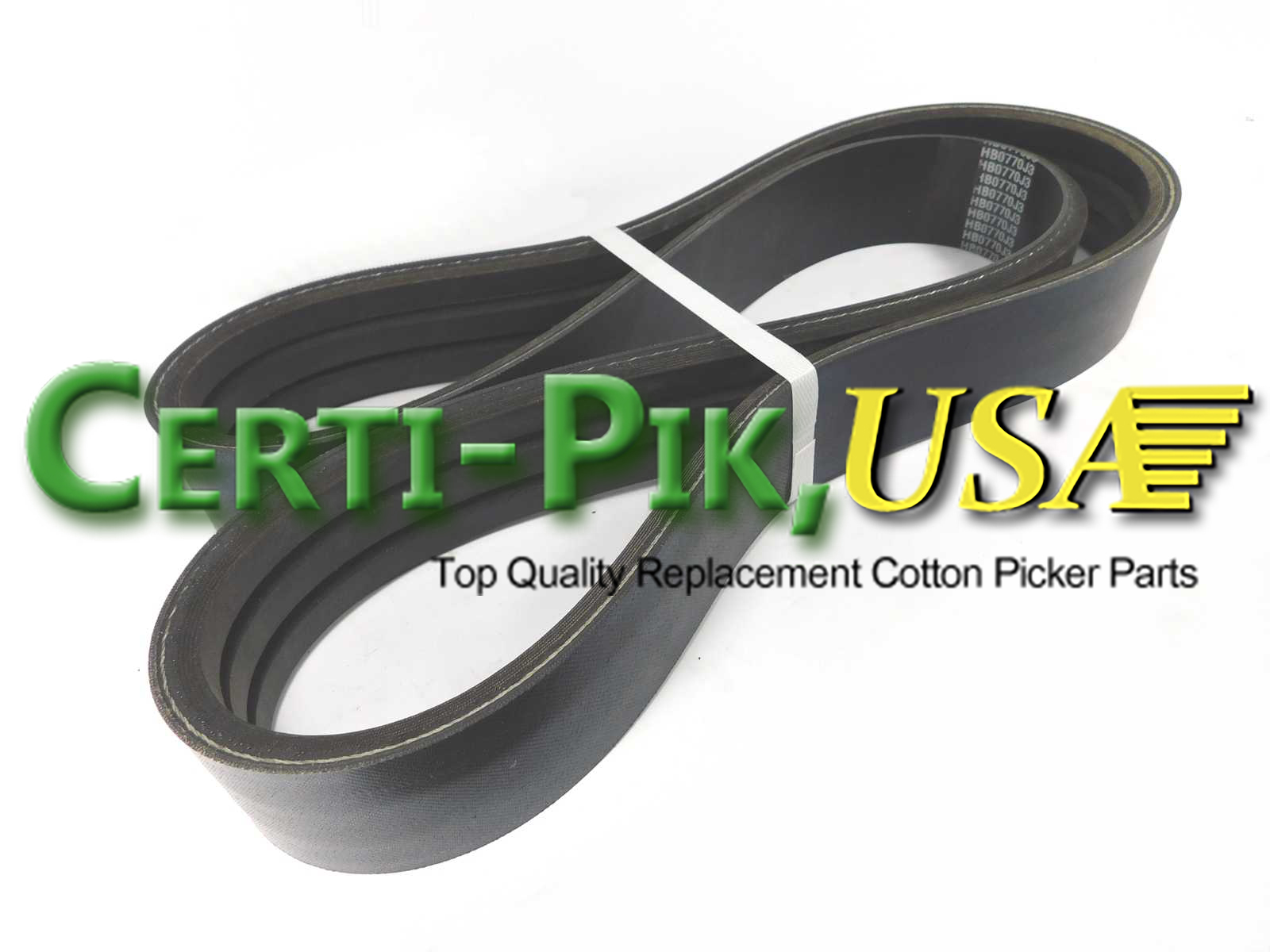 Description: BELT – FAN ROTOR – (3 Band) – 76.5″ (2055, 2155, 2555, CPX420, CPX420 Tier III, CPX610, CPX620) (Prior to S/N Y6T011701)

OEM Part: 1546117C2

Section: Air System

Case / IH Rear Fan Assembly, 2555(S.N.500)-635 Mod Exp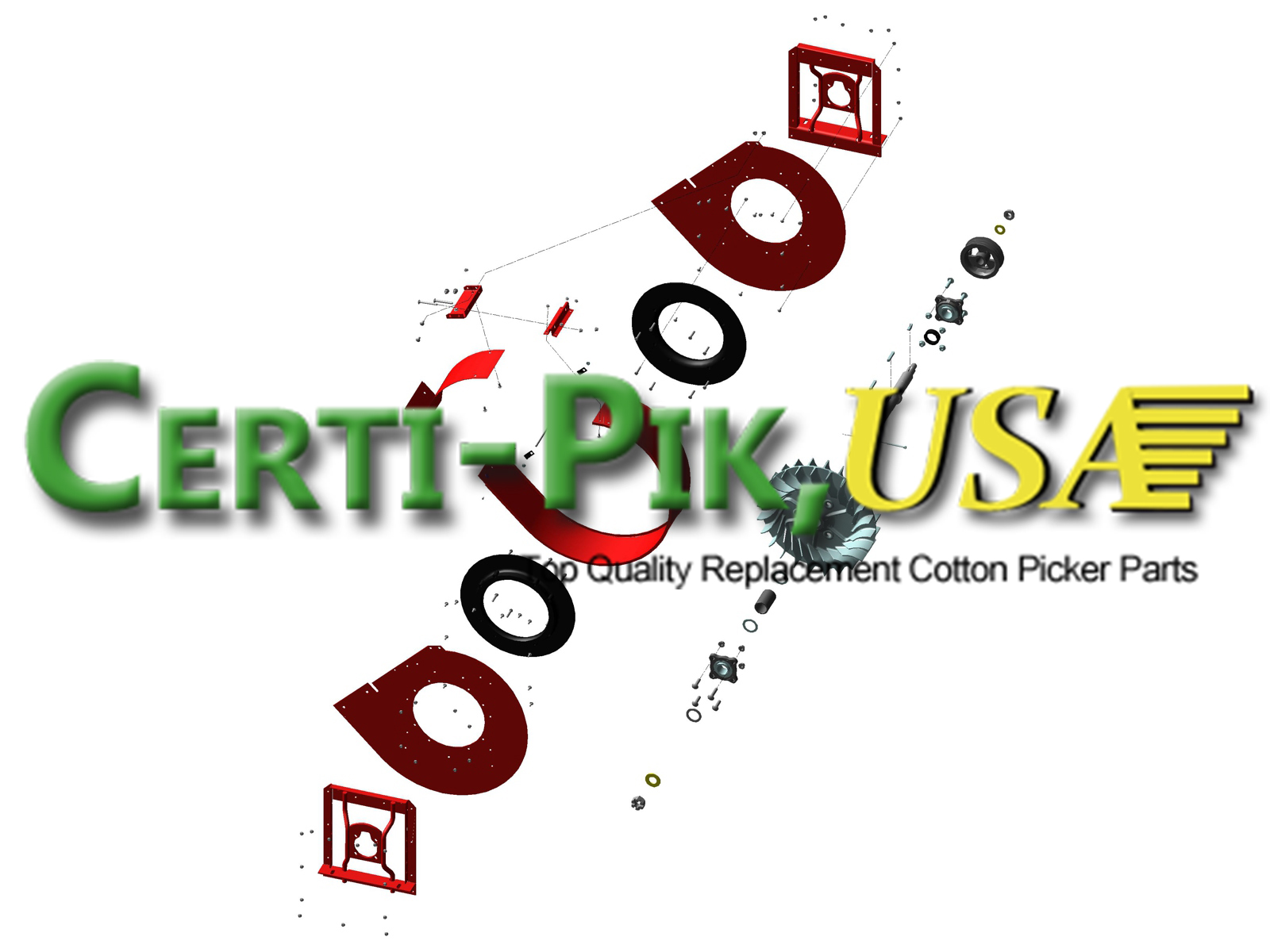 Description: REAR FAN KIT – ALL PARTS UNASSEMBLED, (INCLUDES ITEMS #1-#37) & #09040 BOLT KIT, MODELS 2555-635 – (DRIVE PULLEY #38 NOT IN KIT – NA)

OEM Part: 450631A1

Section: Air System

Case / IH Rear Fan Assembly, 2555(S.N.500)-635 Mod Exp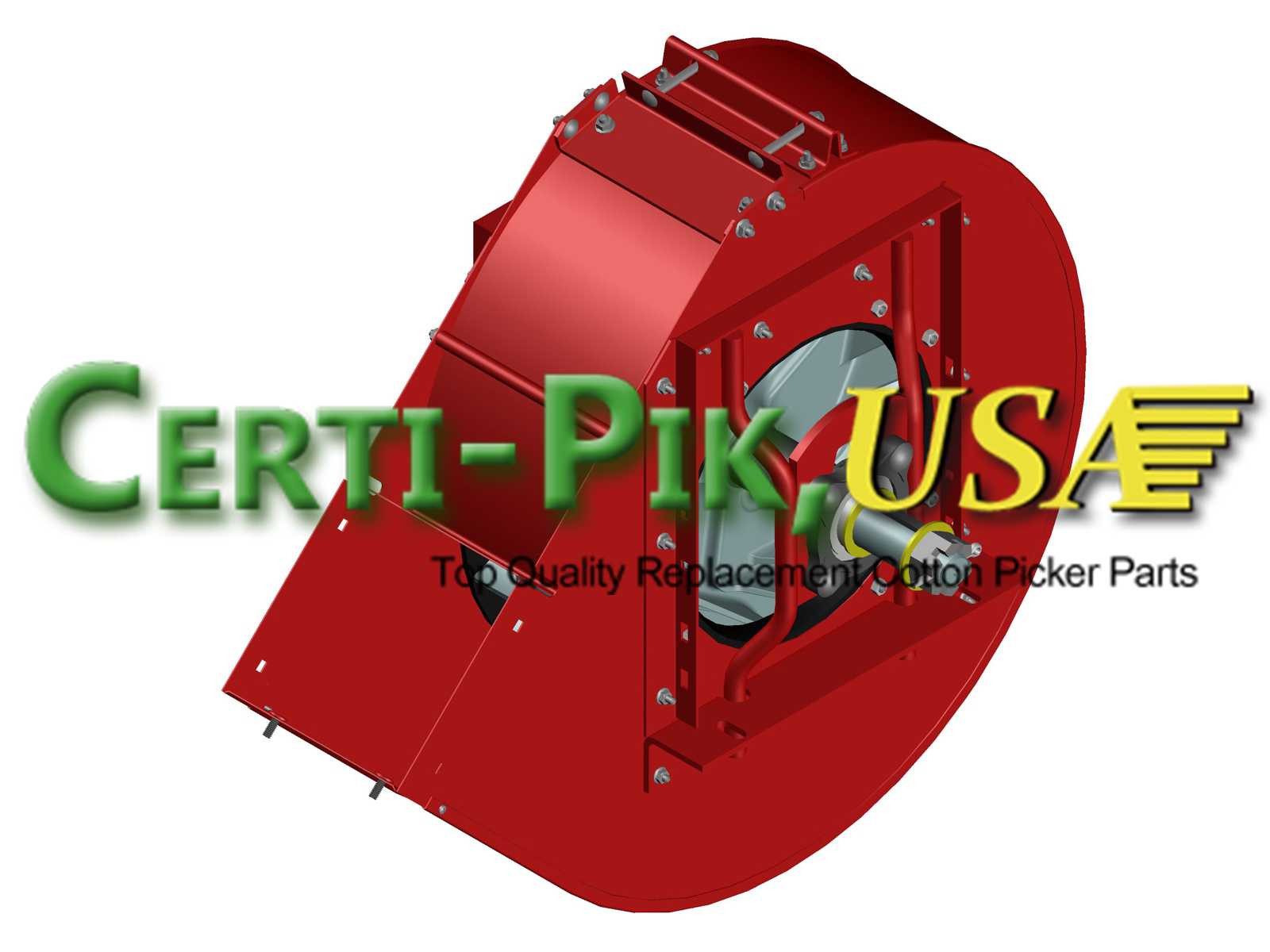 Description: REAR FAN KIT – ALL PARTS ASSEMBLED, (INCLUDES ITEMS #1-#37), MODELS 2555-635 – (DRIVE PULLEY #38 NOT IN KIT – NA)

OEM Part: 450631A1

Section: Air System

Case / IH Rear Fan Assembly, 2555(S.N.500)-635 Mod Exp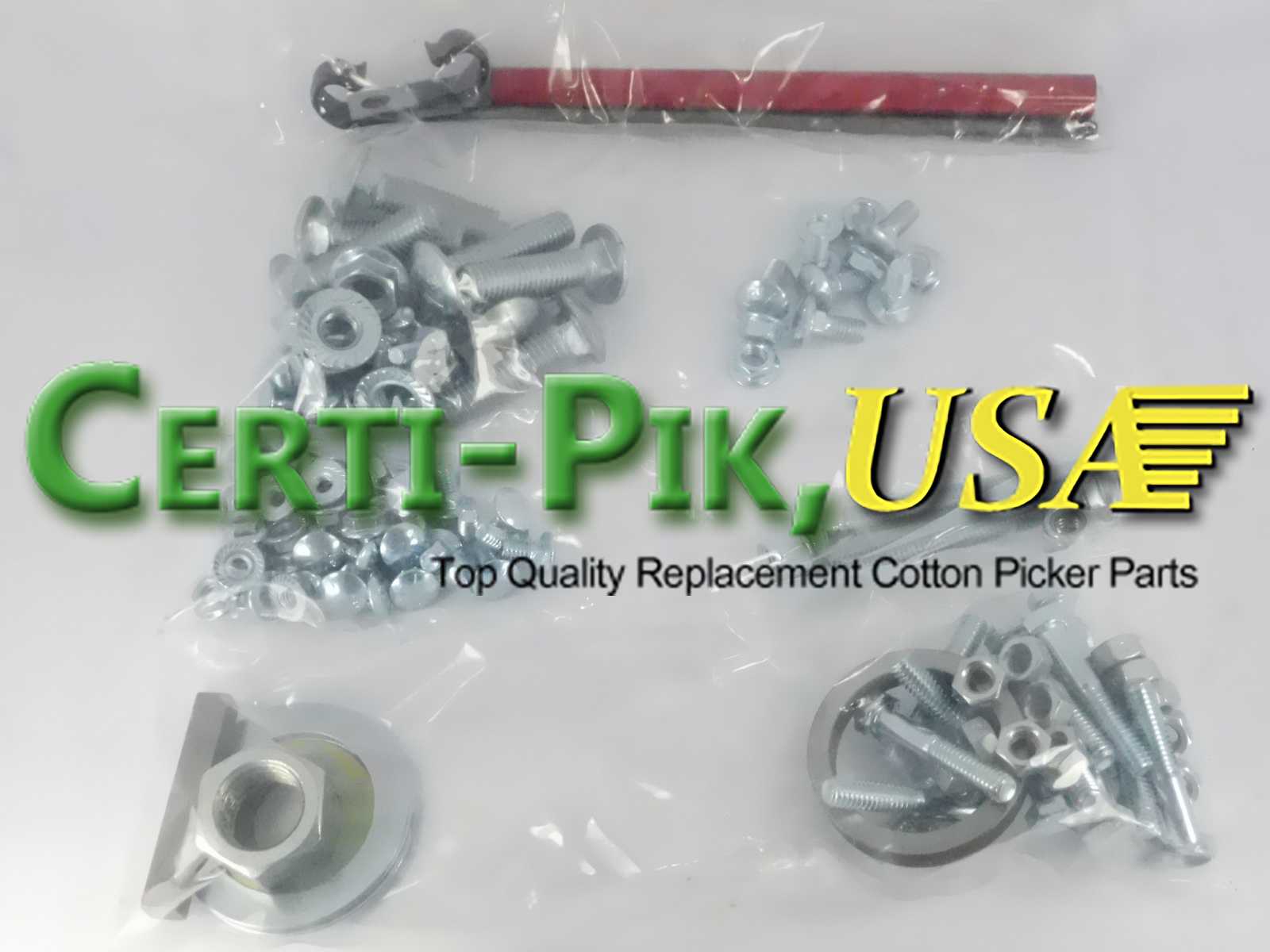 Description: BOLT KIT – COMPLETE FOR CNH FRONT FAN KIT, 2555-635 (1.75 SHAFT)

OEM Part: 9030

Section: Air System

Case / IH Front Fan Assembly, 2555(S.N.500)-635 Mod Exp