John Deere 9900-9965 Conv.
F & R Pressure Plate (Hi-Drum) Assembly
John Deere 9900-9965 Conv. F&R Pressure Plate (Hi-Drum) Assembly
The pressure plates (high drum) assembly is a part of John Deere cotton harvesting equipment. The diagram shown here has several parts to consider when looking at this assembly. Farmers can get the aftermarket parts through a dealer or Certi-Pik, USA if a part breaks. Nothing is more aggravating when a component breaks on a machine during harvest season. Knowing that the farmer can get the part as soon as possible without any hassles relieves most stress.
The Parts of the
Pressure Plate Assembly
Only the broken or worn piece of the assembly needs replacement. We have made it easier by breaking down the parts in our assembly drawing should they fail. The farmer only needs to replace what is broken with the specific piece in the assembly. There is no need to replace the entire thing.
Nuts, Bolts, and Washers
Below are all the parts offered that go with the pressure plate high drum assembly. Here are the screws, nuts, bolts, and washers that hold everything together.
Hex Head Bolt Grade 5-5/16 X 1-1/2″ | 5/16 Lock Washer | 5/16 Hex Nut | Rear Adjustment Bolt | Nylon Nut 3/8 | Washer .406 X .810 X .060″ | Front Adjustment Bolt | 5/16 Serrated Hex Flange Nut | Carriage Bolt 5/16 X 3/4″
Why Go Aftermarket Parts?
Aftermarket should not be confused with refurbished parts. They are generic only by a company's brand name other than the OEM. The price difference is the number one reason to buy aftermarket parts versus Original Equipment Manufacturers (OEM). You can expect significant savings over OEM product: sometimes 50% or more along with a product in new condition. Aftermarket parts are almost always in stock. If an OEM product is out of stock, chances are farmers and dealers will find the aftermarket parts more accessible to find than the OEM parts. In most cases they can be shipped out the same day, so the part gets to the farmer faster. We work with you to help you finish your job as fast as possible.
It may be surprising, but it is a fact that many aftermarket buyers have found some of the parts to be better, last longer, and are more durable than the OEM.
The only downsides to aftermarket parts are the warranty issues and the parts are not certified under the OEM brand name. There are added warranties that the OEM can offer for extended warranties that aftermarket parts do not have to follow. We strive to offer product that is made well, defect free, so you don't have to worry about warranty issues. We stand behind our product and will work with you as professionally as possible.
These are the parts of the pressure plate high drum assembly:
Snap Ring

Rear Pressure Plate 9900-9920, 9940 CONV

Rear Pressure Plate 9930, 9950-9965 CONV

Scraping Plate (9900, 9910)

Scraping Plate (9920-9965 CONV.)

Pin Kit including – 1x #34274-pin, 1x #19488P-Spring, 1x #33504P-Snap ring
Rear Adjustment Bolt

Spring Lock Pin

Plastic Rear Extension

Pressure Plate (Conv.) (9920-9655)

Extension Clamp Angle

Plastic Front Extension
Right-Handed Torsion Rear Spring 

Right-Handed Torsion Front Spring 

Left-Handed Torsion Rear Spring

Left-Handed Torsion Front Spring

Hinge Pin

Spring
How to Order from Certi-Pik, USA
There are a few things to keep in mind, whether the parts are for wholesale and retail, or the farmer is purchasing the parts directly from Certi-Pik, USA. The part numbers are critical. The model numbers or parts numbers can make the sale and repairs go much smoother. Without them, it leaves customer service guessing and possibly delivering the wrong part, especially if there are multiple parts that are the same but not the exact size or fit.
If the part number is not visible on the part itself, try looking in the owner's manual for more information. If a part number is not known, customer service will need to know a detailed description in addition to the quantity of parts desired. The parts that are listed in our catalog each have a unique part number corresponding to the assembly drawing.
Follow the Diagram for Assembly
The link in the first paragraph will take you to the diagram. Check the chart where everything is illustrated for these conventional pressure door parts. If you notice something is broken, corrupted, or needs a replacement, you can find each corresponding part that we offer in this section. Once you locate the part, double check your model number, locate the part number and email an order or give us a call to get it on the way.
John Deere 9900-9965 Conv. F&R Pressure Plate (Hi-Drum) Assembly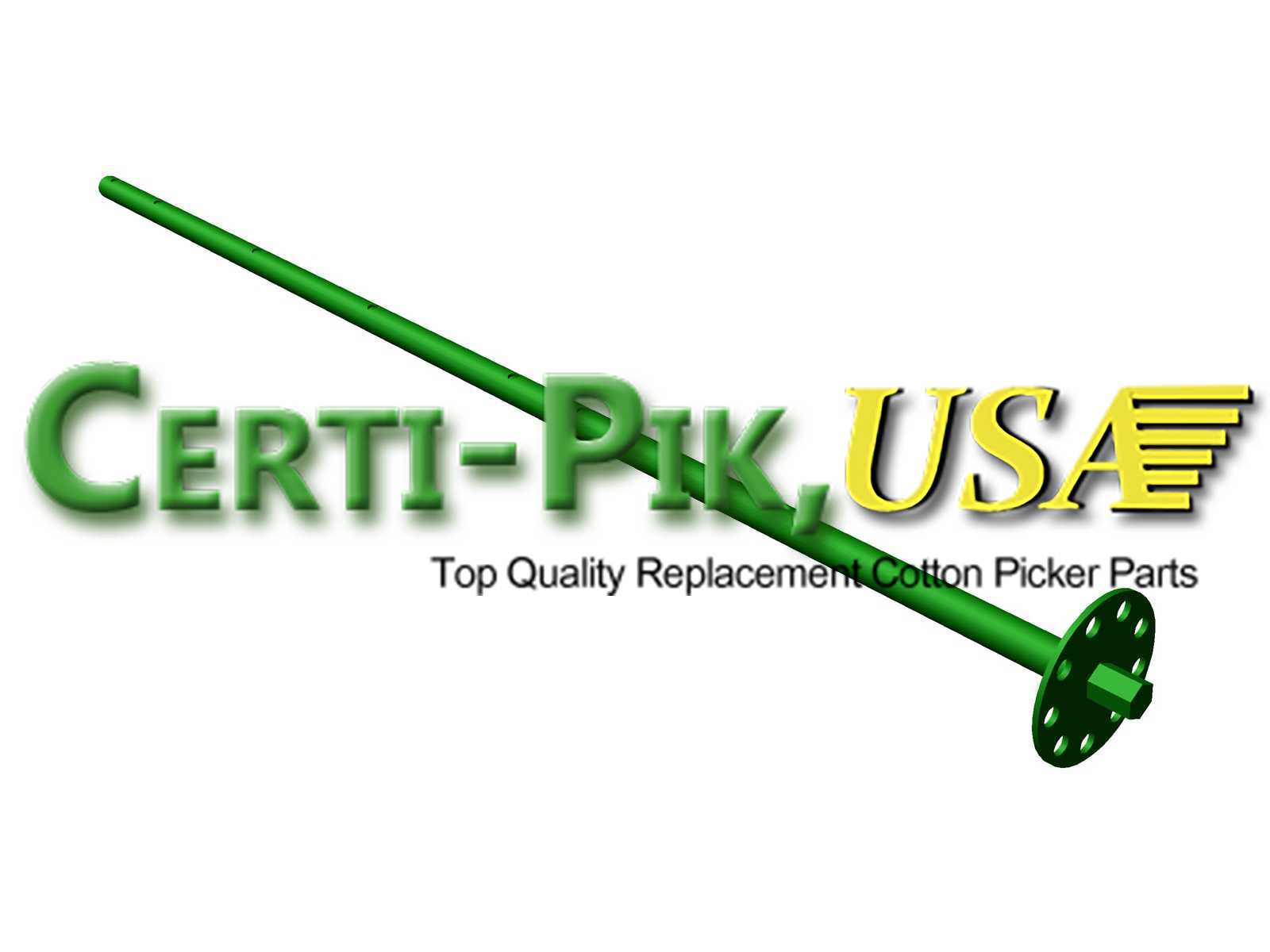 Description: SPRING TUBE – 20S, 9900-9965 CONV.

OEM Part: AN192467

Section: Picking Unit Cabinet

John Deere 9900-9965 Conv. F&R Pressure Plate (Hi-Drum) Assembly



---
John Deere 9935, 9960-9965 In-line F&R Pressure Plate Assembly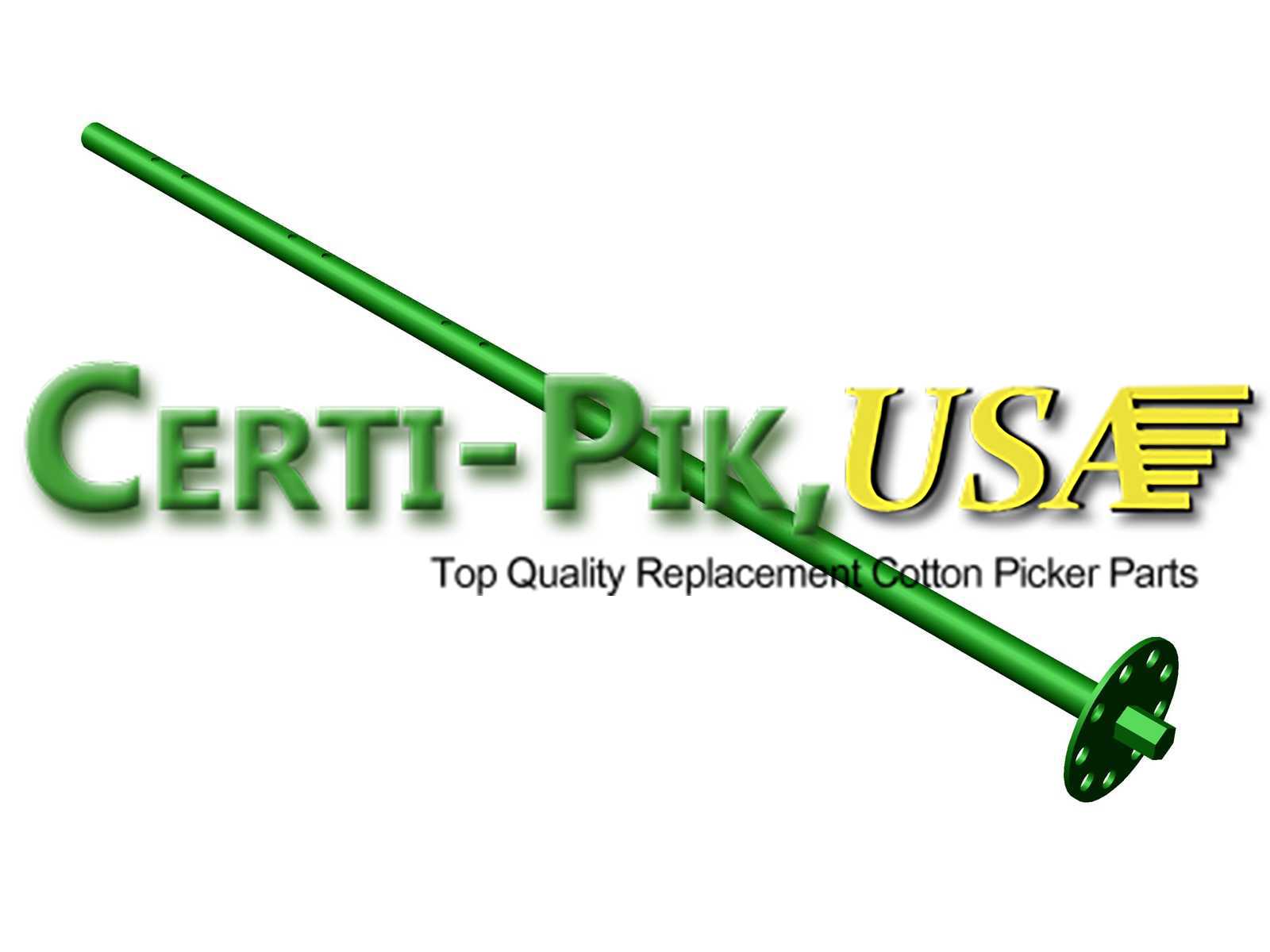 Description: SPRING TUBE – 18S, 9935, 9960-9965 IN-LINE

OEM Part: AN193129

Section: Picking Unit Cabinet

John Deere 9935, 9960-9965 In-line F&R Pressure Plate Assembly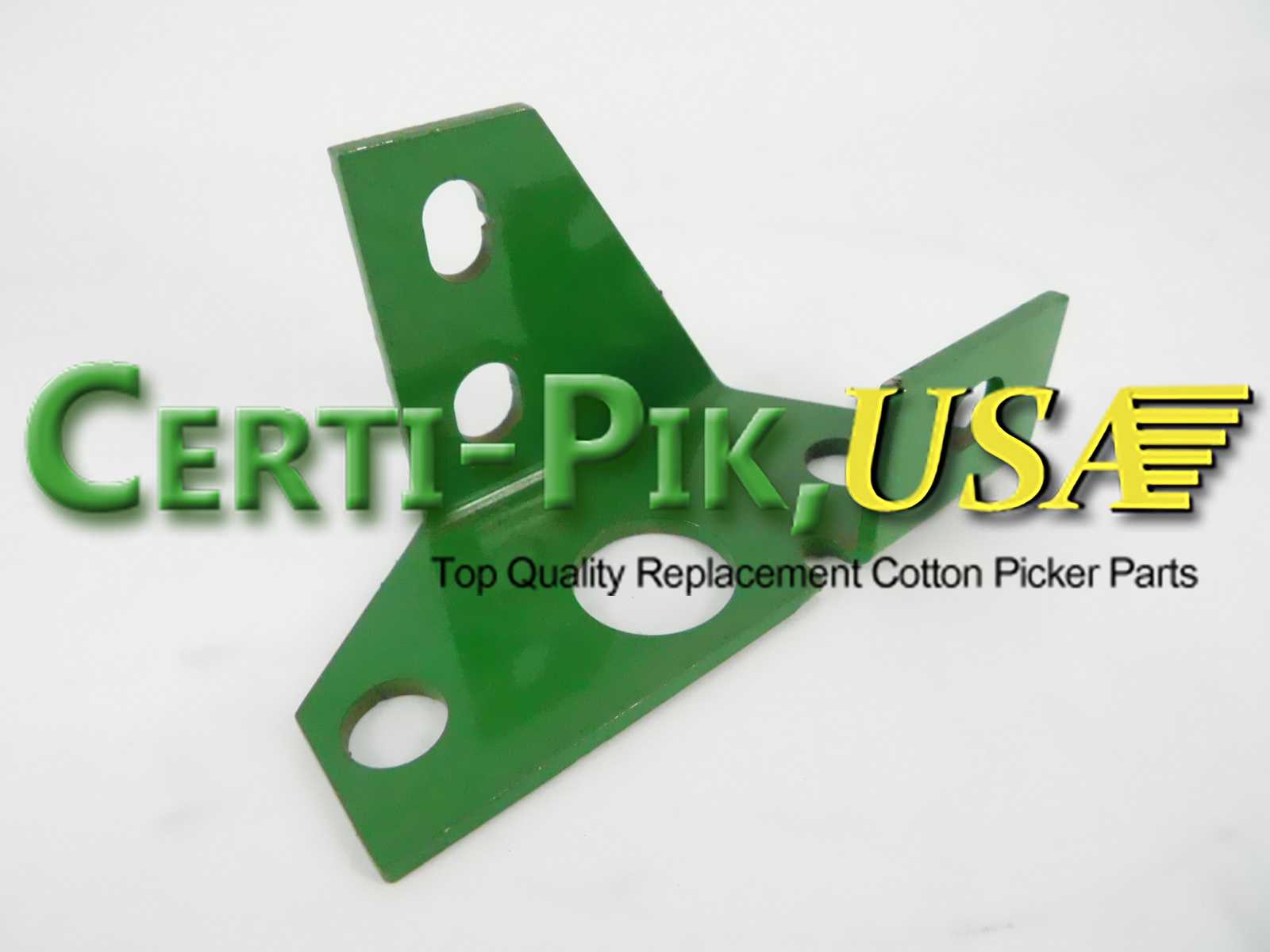 Description: ANGLE – PRESSURE DOOR ANGLE (9935, 9960-9965 IN-LINE)

OEM Part: N199910

Section: Picking Unit Cabinet

John Deere 9935, 9960-9965 In-line F&R Pressure Plate Assembly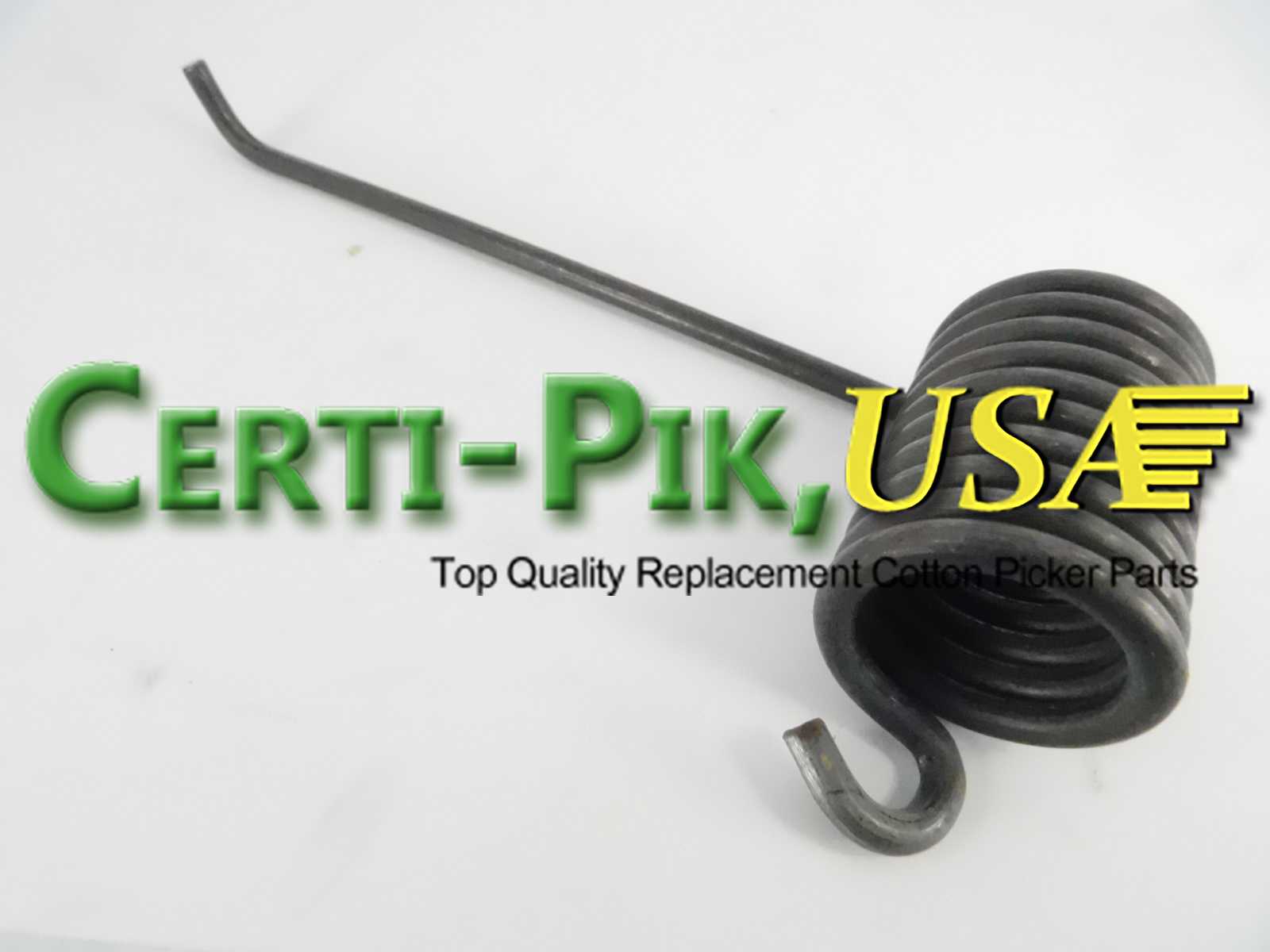 Description: SPRING – R.H. TORSION (9900-CP690)

OEM Part: N190464

Section: Picking Unit Cabinet

John Deere 9935, 9960-9965 In-line F&R Pressure Plate Assembly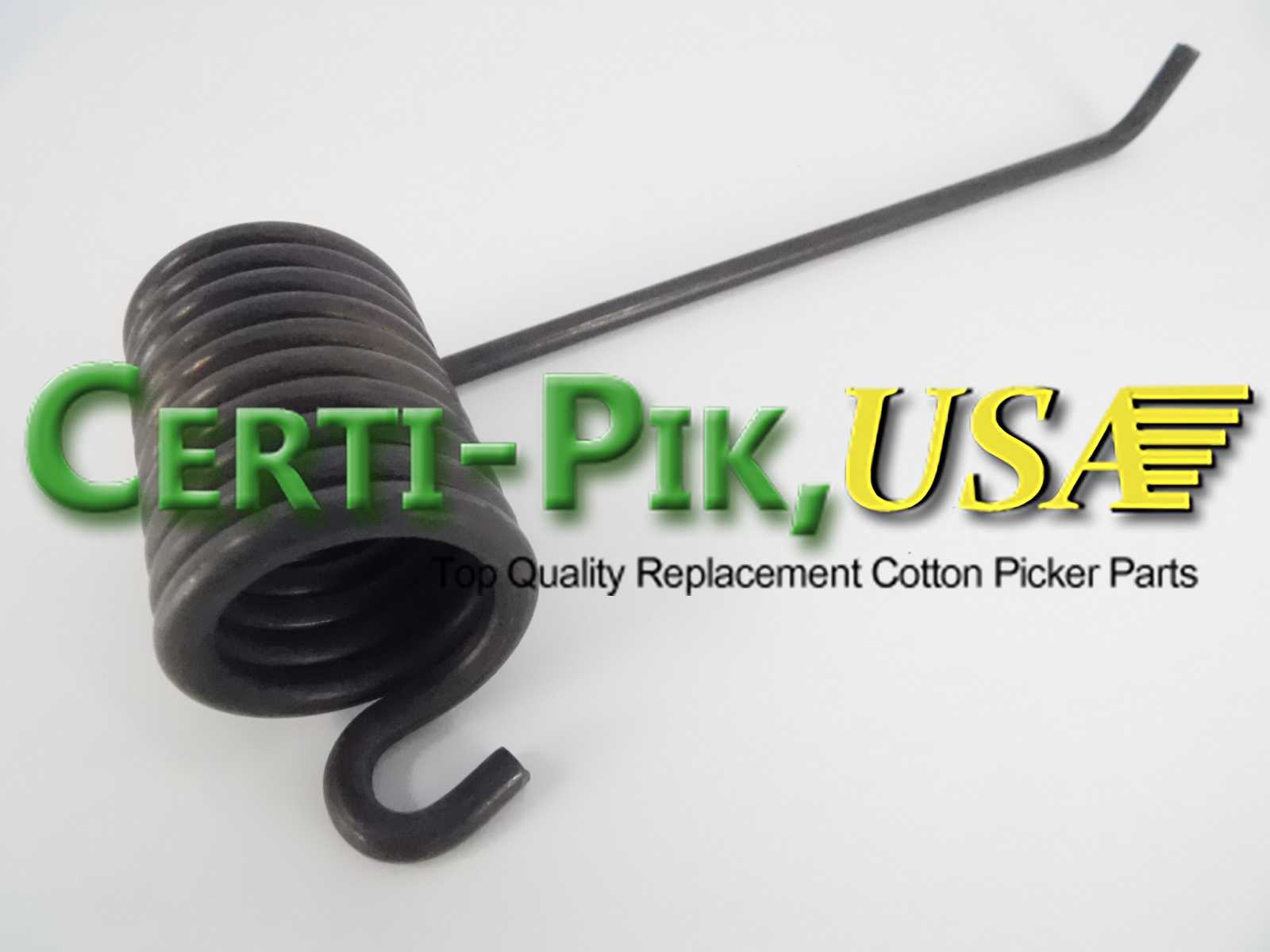 Description: SPRING – L.H. TORSION (9900-9965) (FRONT)

OEM Part: N190465

Section: Picking Unit Cabinet

John Deere 9935, 9960-9965 In-line F&R Pressure Plate Assembly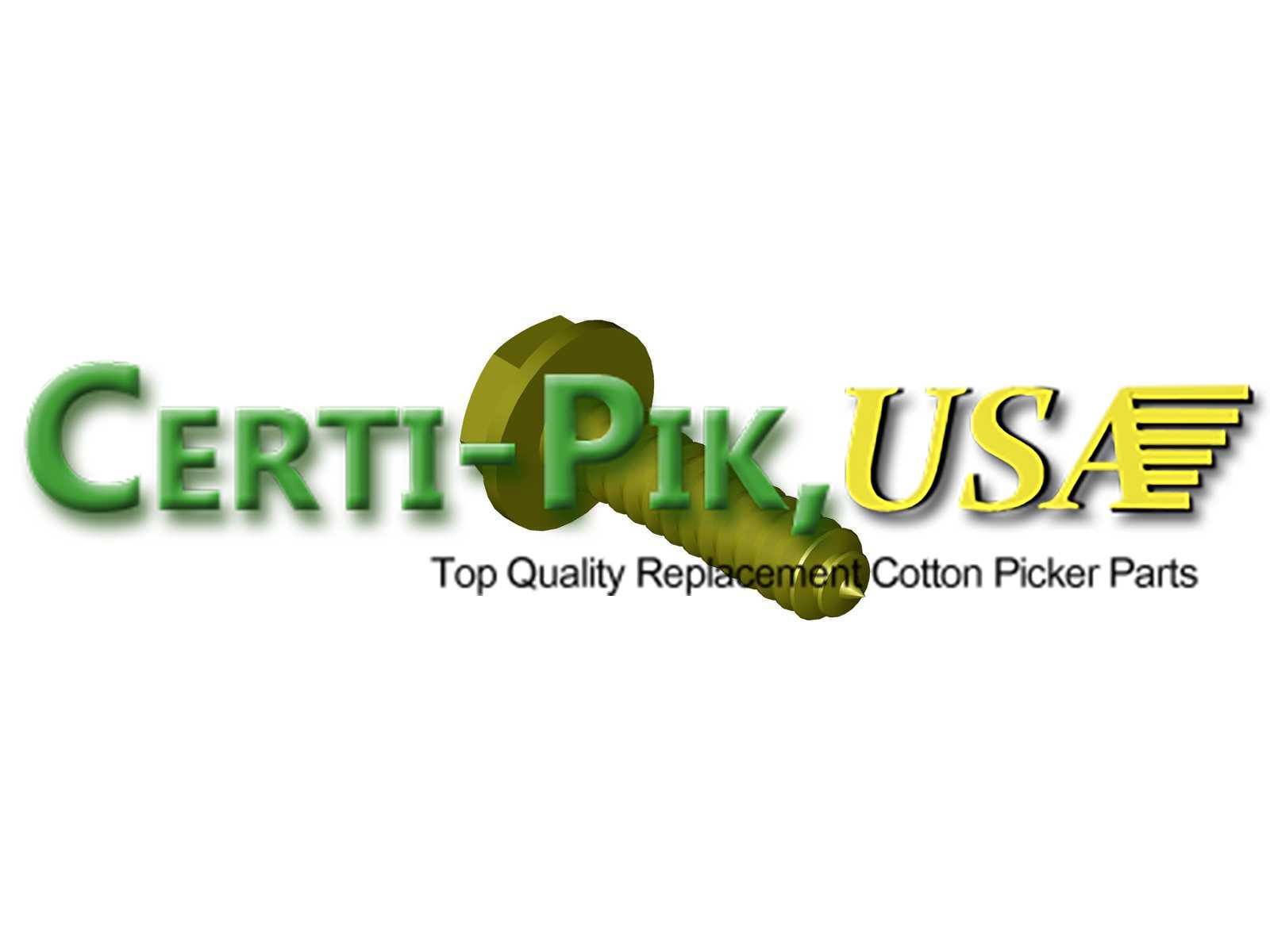 Description: SCREW – 5/16 X 1-1/4″ TF HEX FLANGE

OEM Part: H79578

Section: Picking Unit Cabinet

John Deere 9935, 9960-9965 In-line F&R Pressure Plate Assembly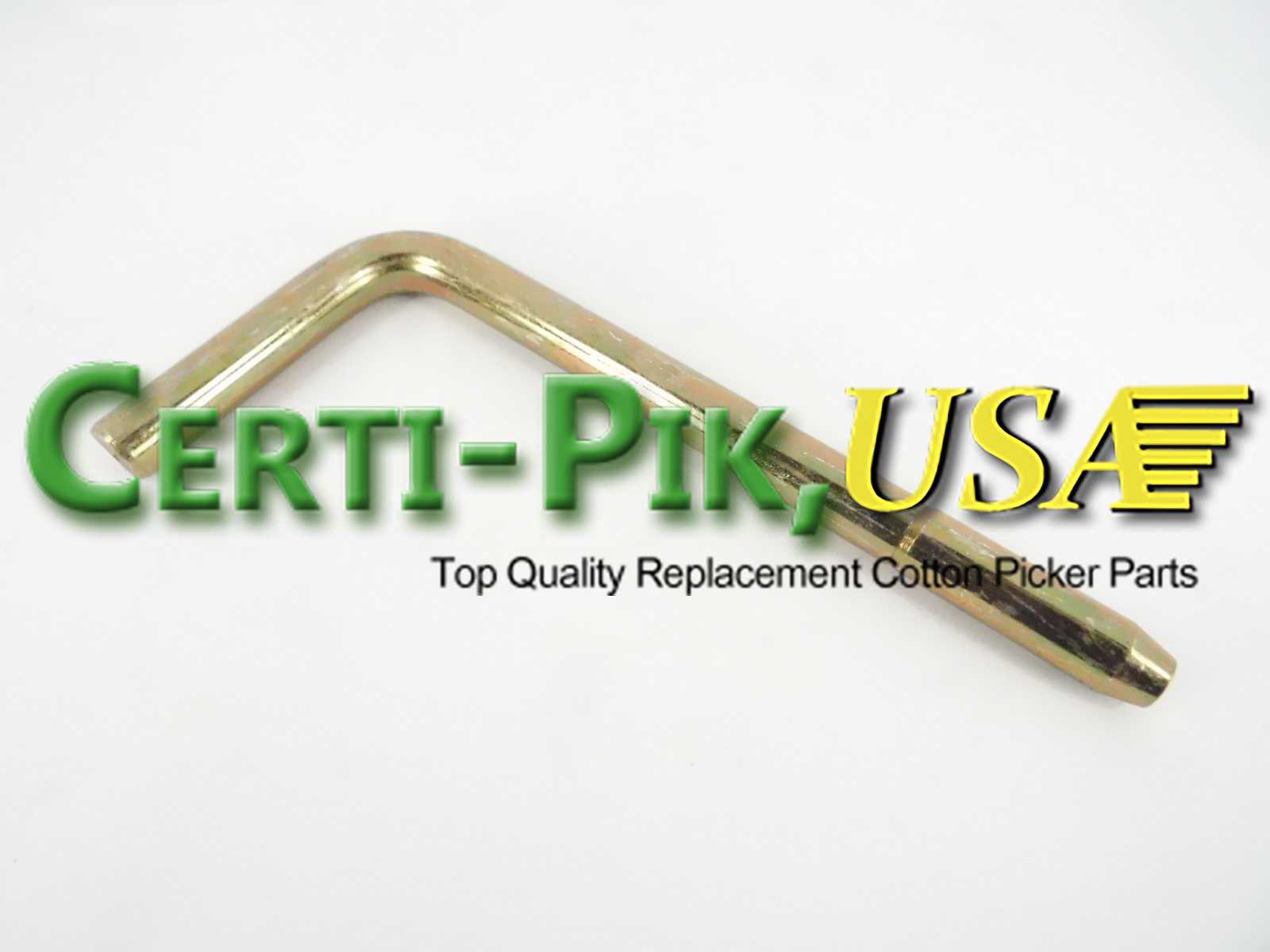 Description: HINGE PIN

OEM Part: N34274

Section: Picking Unit Cabinet

John Deere 9935, 9960-9965 In-line Front Pressure Plate Assembly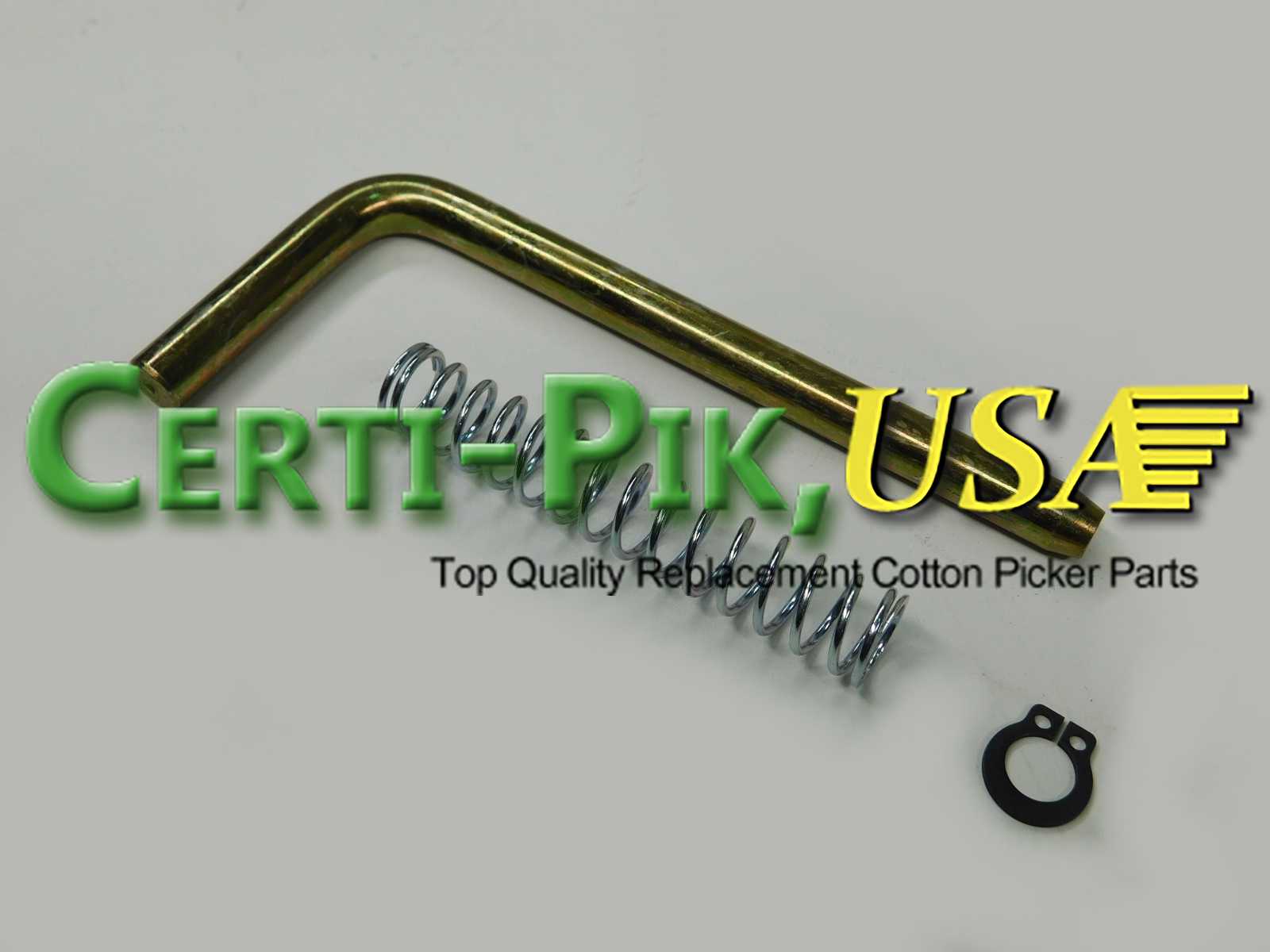 Description: PIN KIT – INCLUDES: 1x #34274-PIN, 1x #19488P-SPRING, 1x #33504P-SNAP RING

OEM Part: 34274K

Section: Picking Unit Cabinet

John Deere 9935, 9960-9965 In-line Front Pressure Plate Assembly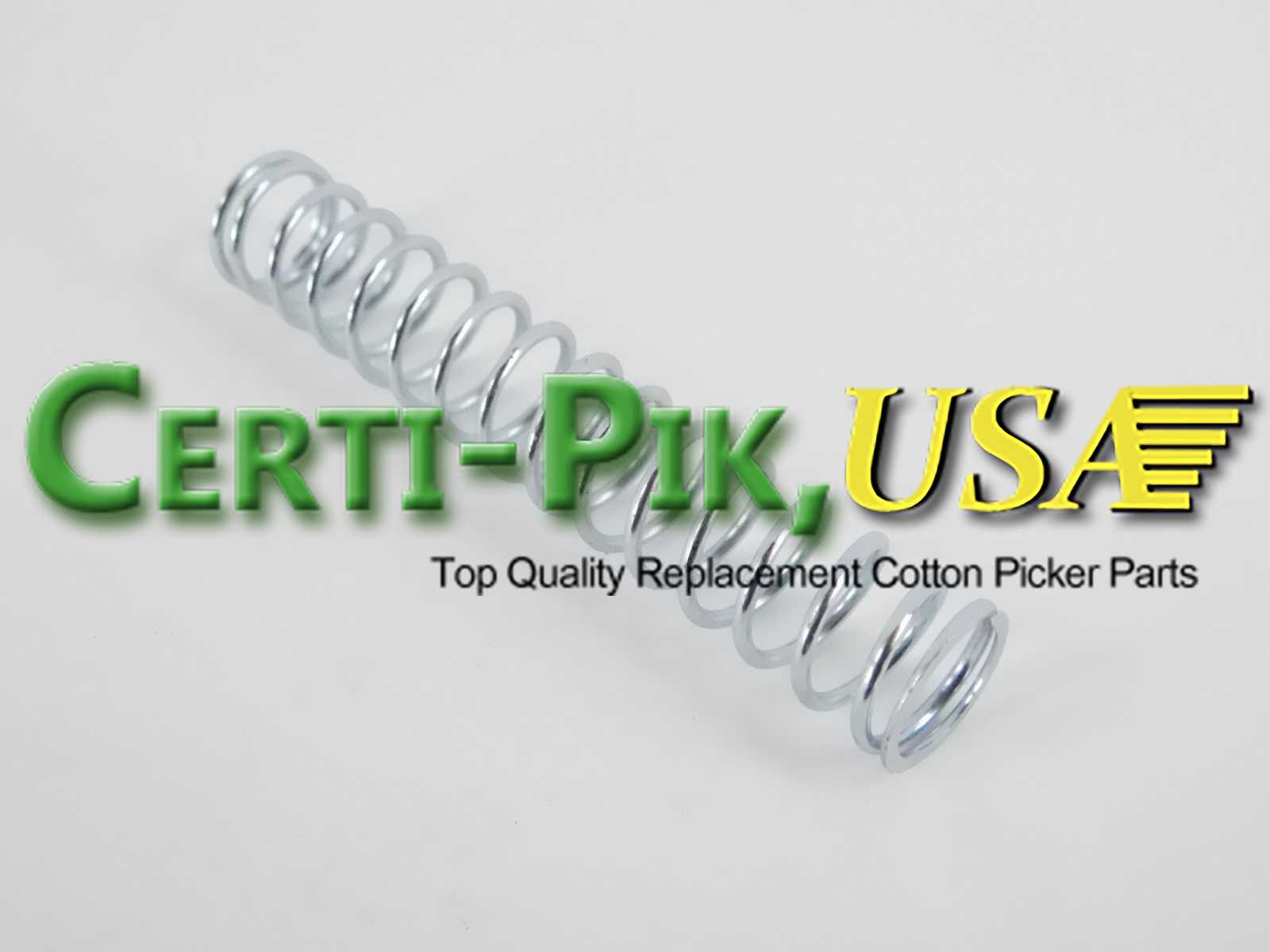 Description: SPRING – (9900-CP690) REPLACES N33404

OEM Part: KK19488

Section: Picking Unit Cabinet

John Deere 9935, 9960-9965 In-line F&R Pressure Plate Assembly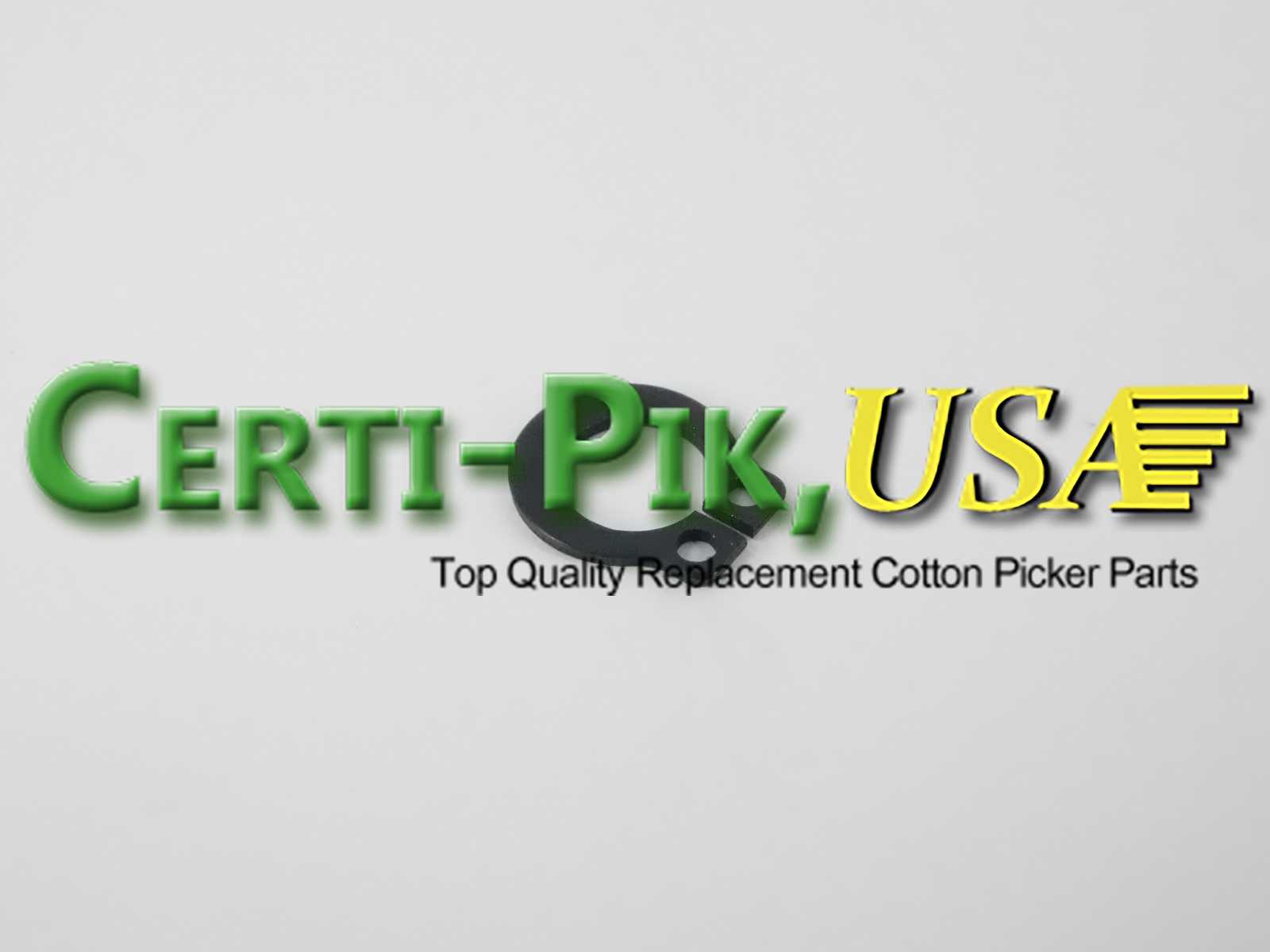 Description: SNAP RING (9900-CP690)

OEM Part: N33504

Section: Picking Unit Cabinet

John Deere 9935, 9960-9965 In-line F&R Pressure Plate Assembly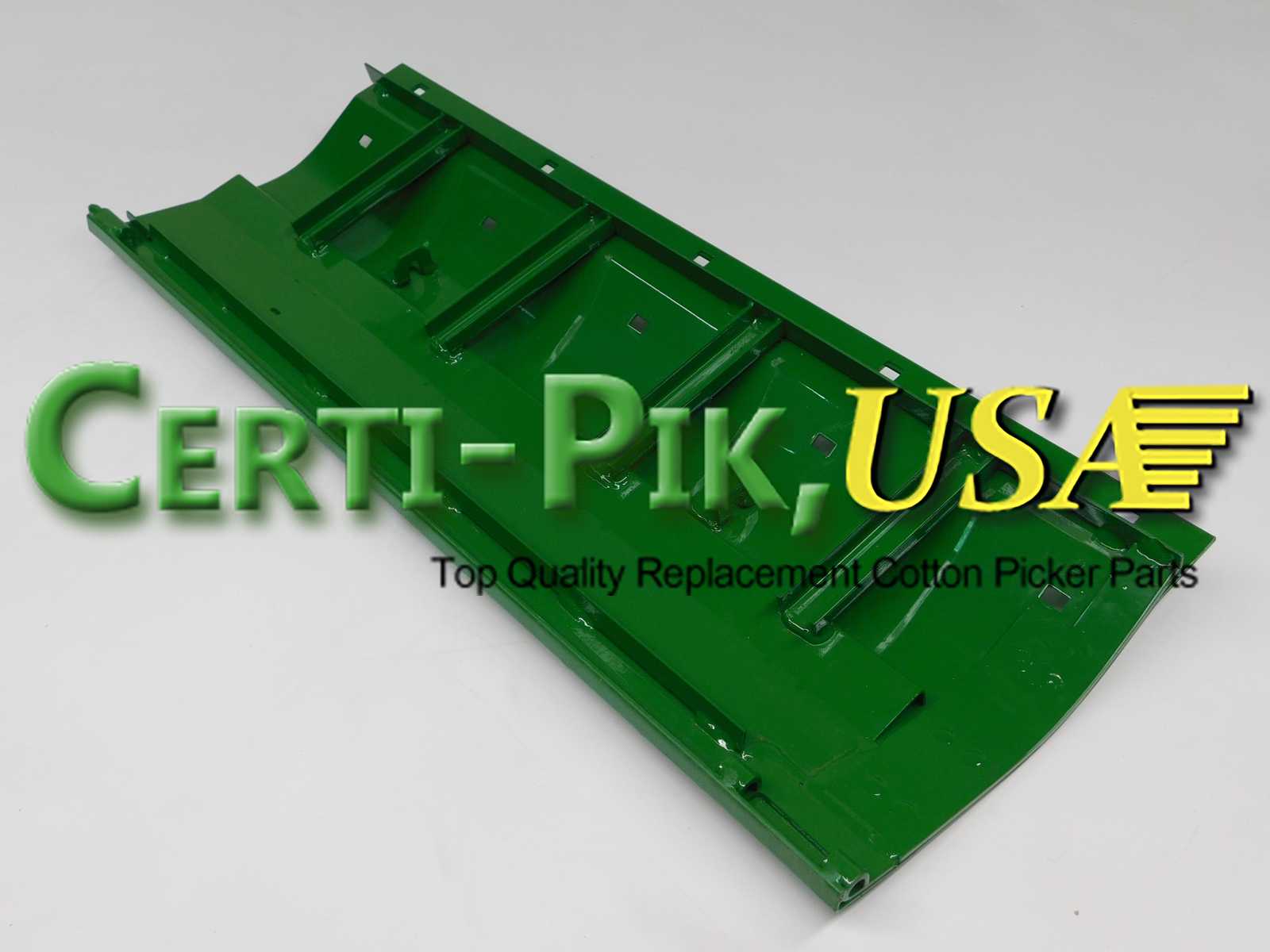 Description: PRESSURE PLATE (FRONT & REAR)

OEM Part: AN193029

Section: Picking Unit Cabinet

John Deere 9935, 9960-9965 In-line F&R Pressure Plate Assembly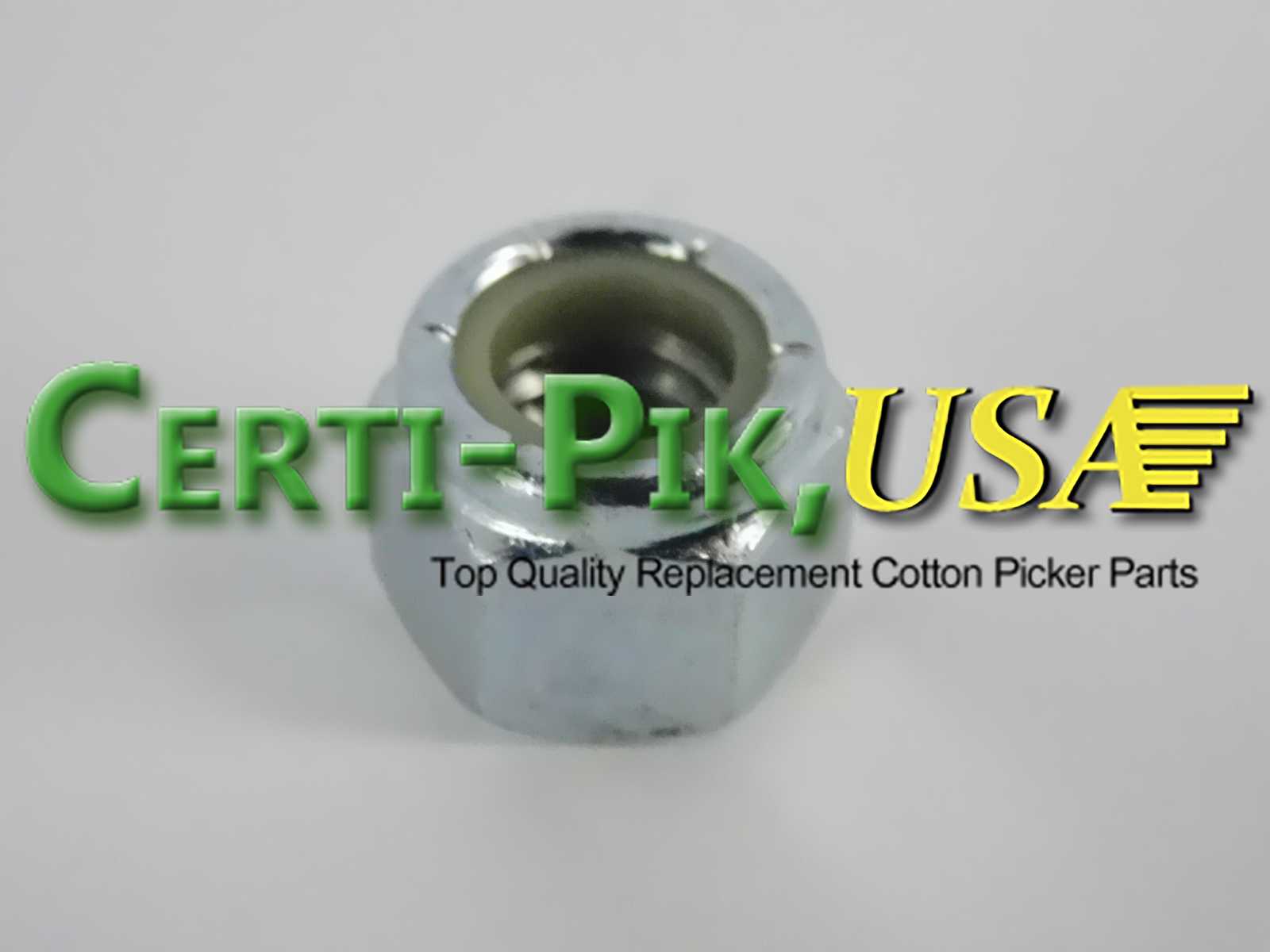 Description: NUT – 3/8 – NYLON LOCK

OEM Part: T11234

Section: Picking Unit Cabinet

John Deere 9935, 9960-9965 In-line F&R Pressure Plate Assembly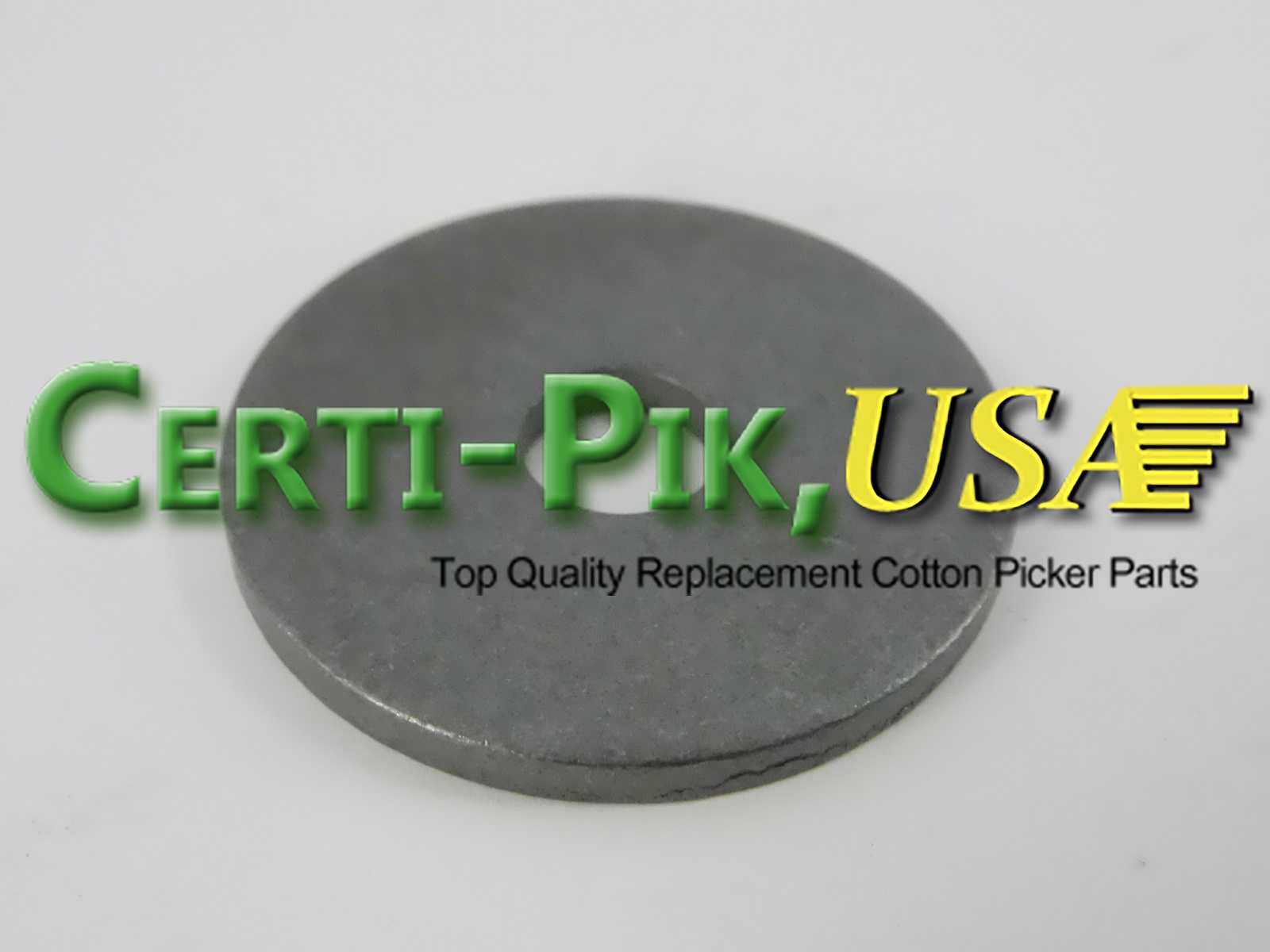 Description: WASHER – .410 X 1.5 X .120″

OEM Part: 24H1309

Section: Picking Unit Cabinet

John Deere 9935, 9960-9965 In-line F&R Pressure Plate Assembly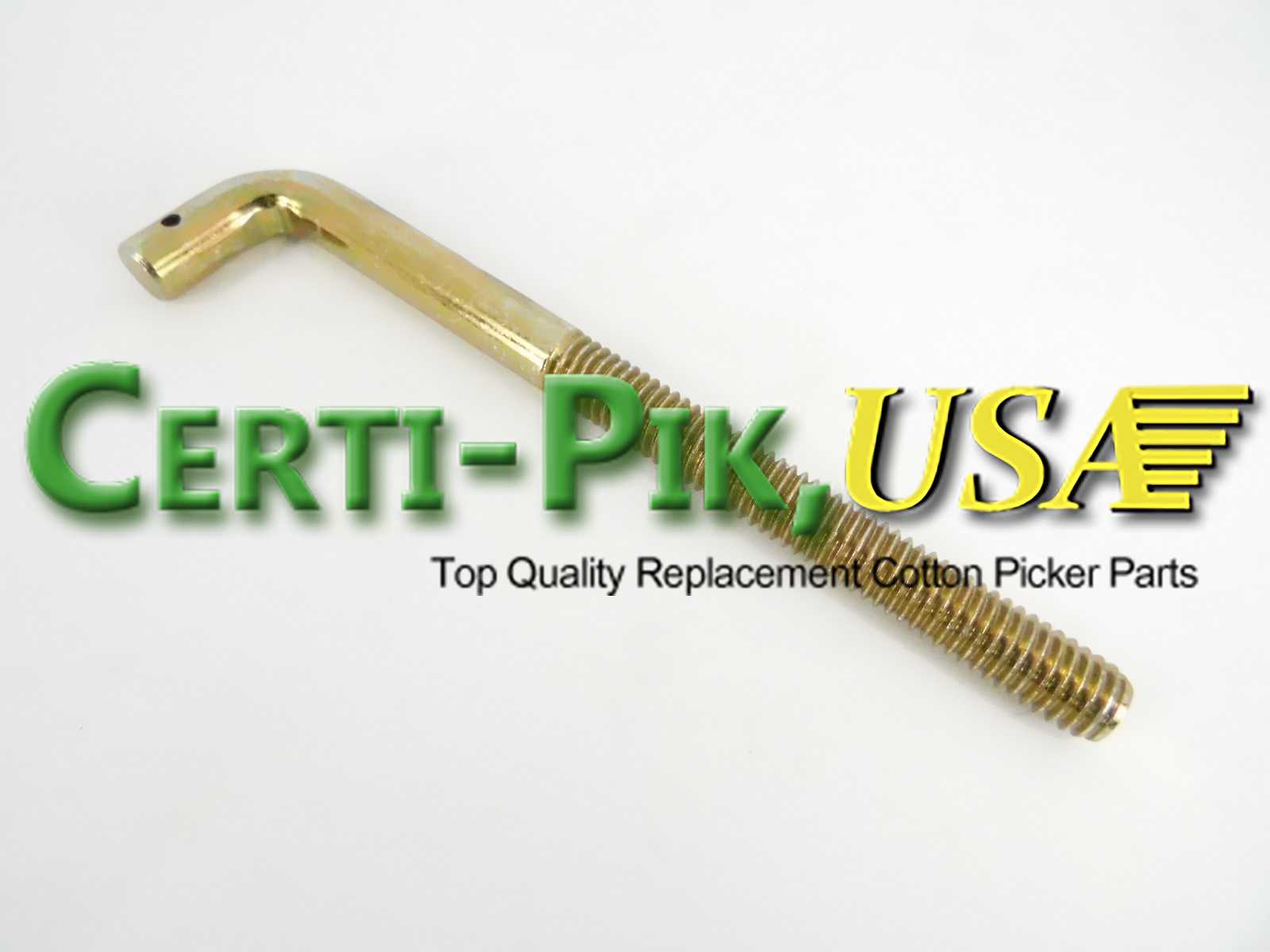 Description: BOLT – 3/8 ADJUSTMENT (FRONT)

OEM Part: N110008

Section: Picking Unit Cabinet

John Deere 9935, 9960-9965 In-line F&R Pressure Plate Assembly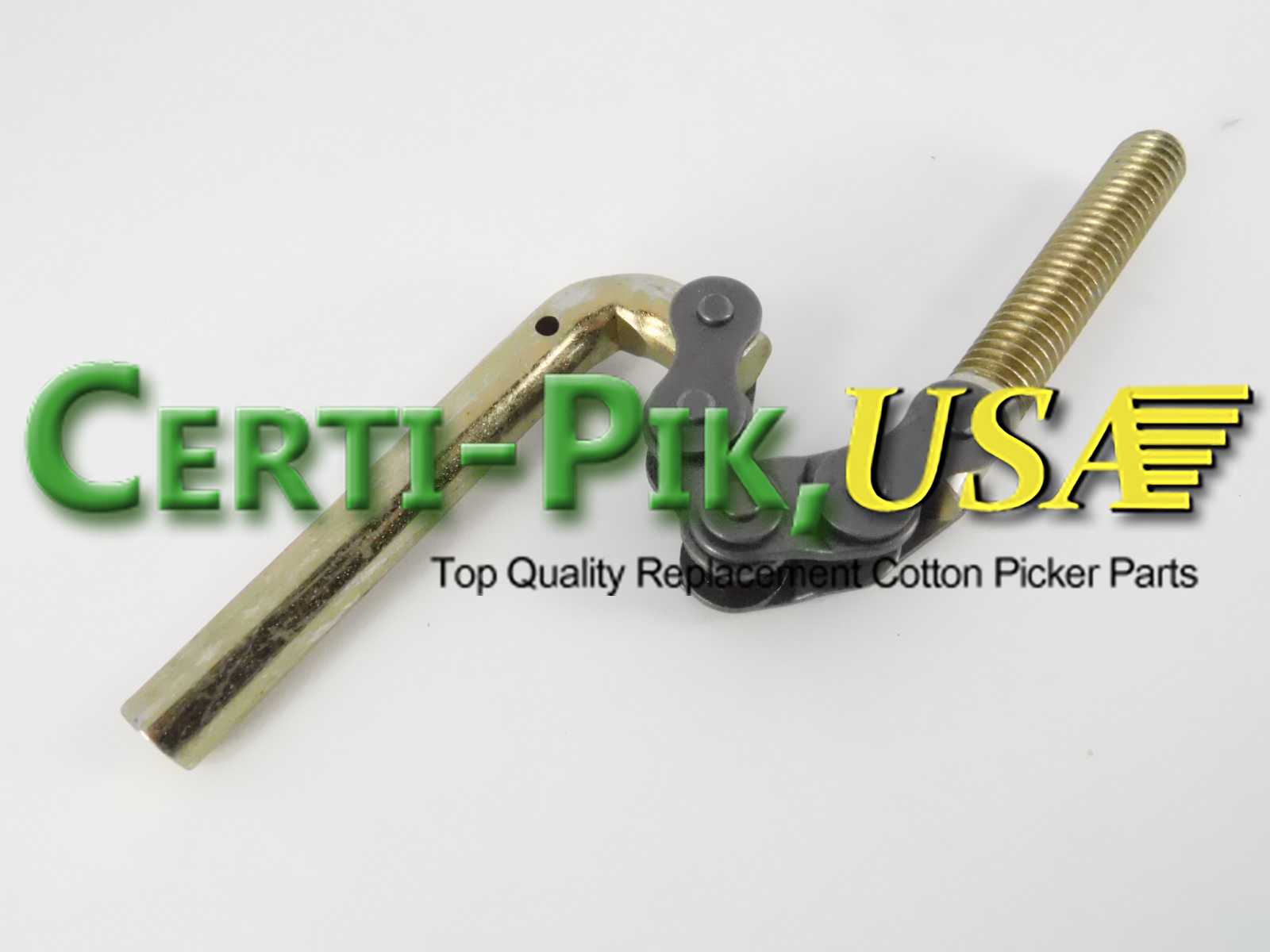 Description: BOLT – LINK CHAIN ADJUSTMENT (REAR)

OEM Part: AN194089

Section: Picking Unit Cabinet

John Deere 9935, 9960-9965 In-line F&R Pressure Plate Assembly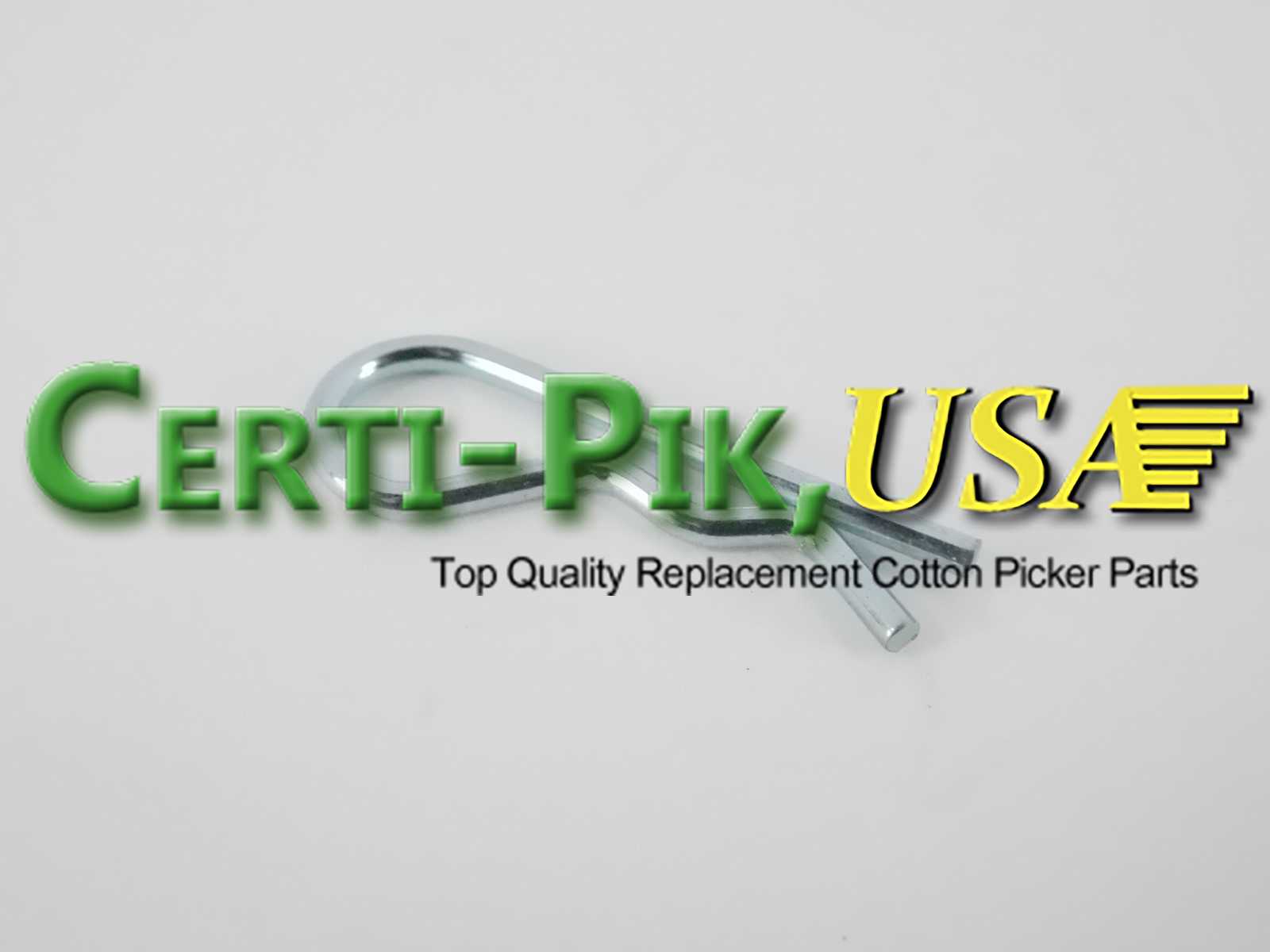 Description: PIN – SPRING LOCK PIN

OEM Part: J16931

Section: Picking Unit Cabinet

John Deere 9935, 9960-9965 In-line F&R Pressure Plate Assembly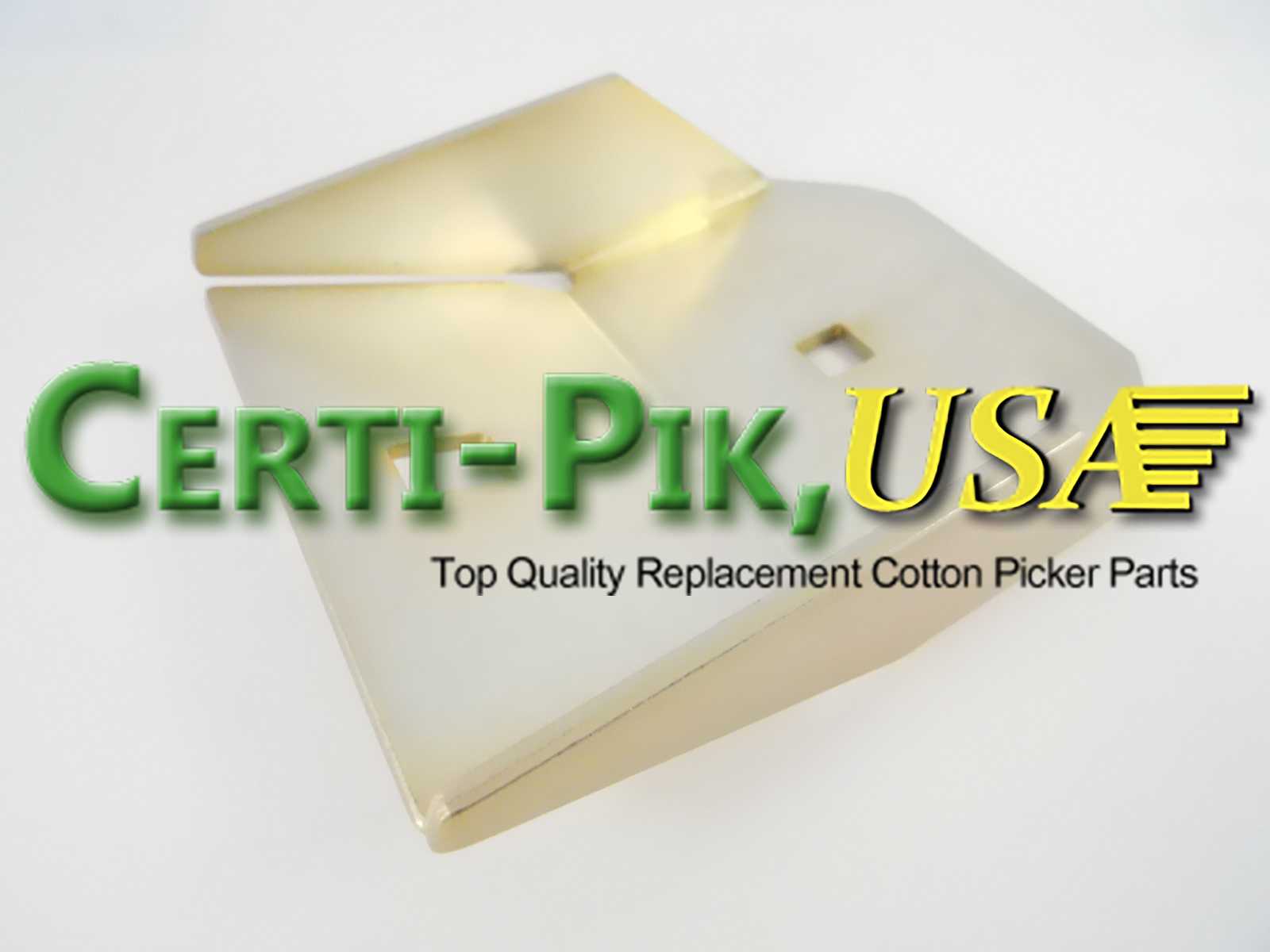 Description: PLATE – SCRAPPING

OEM Part: N196767

Section: Picking Unit Cabinet

John Deere 9935, 9960-9965 In-line F&R Pressure Plate Assembly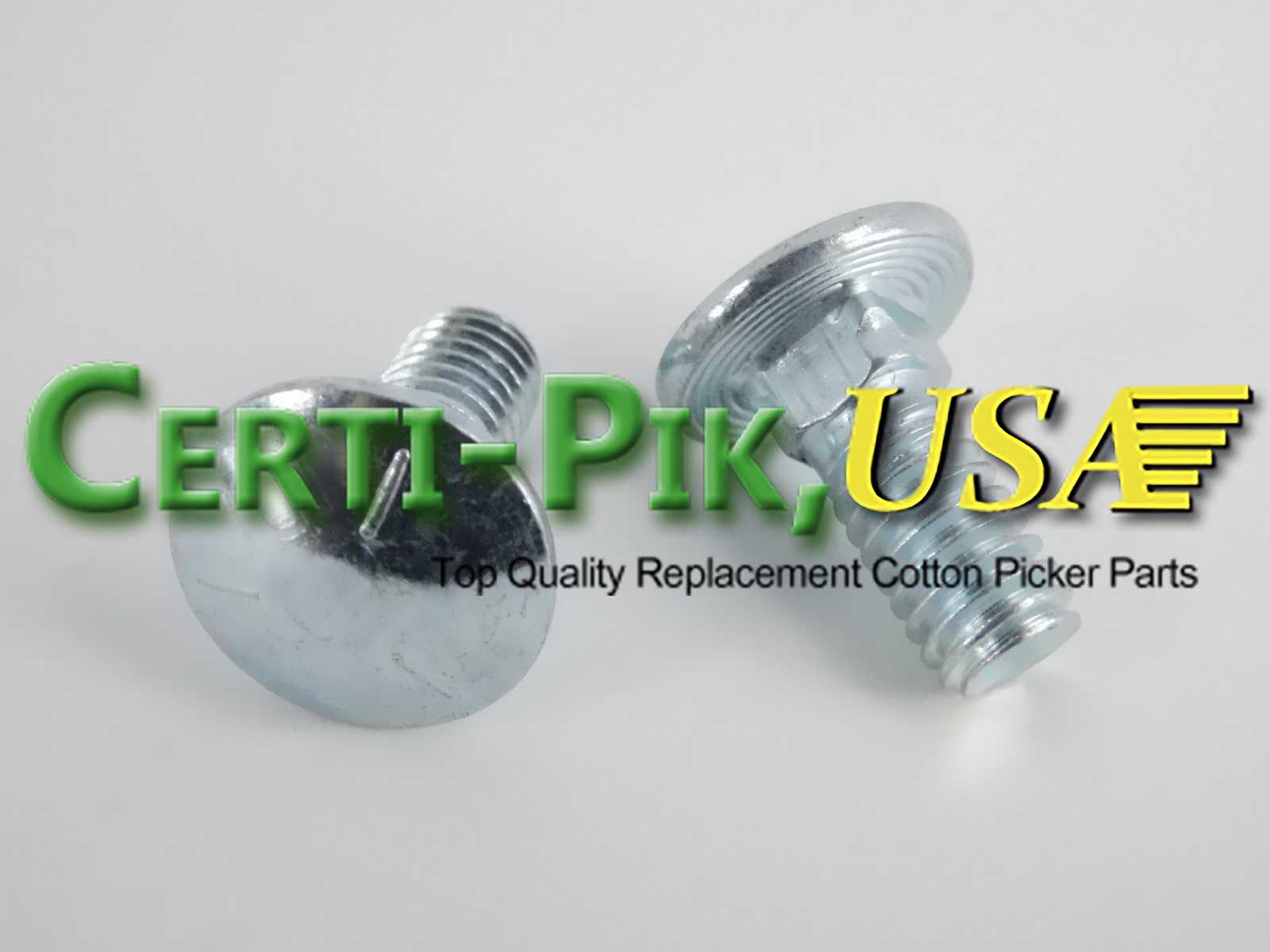 Description: BOLT – 5/16 X 3/4″ CARRIAGE

OEM Part: 03H1540

Section: Picking Unit Cabinet

John Deere 9935, 9960-9965 In-line F&R Pressure Plate Assembly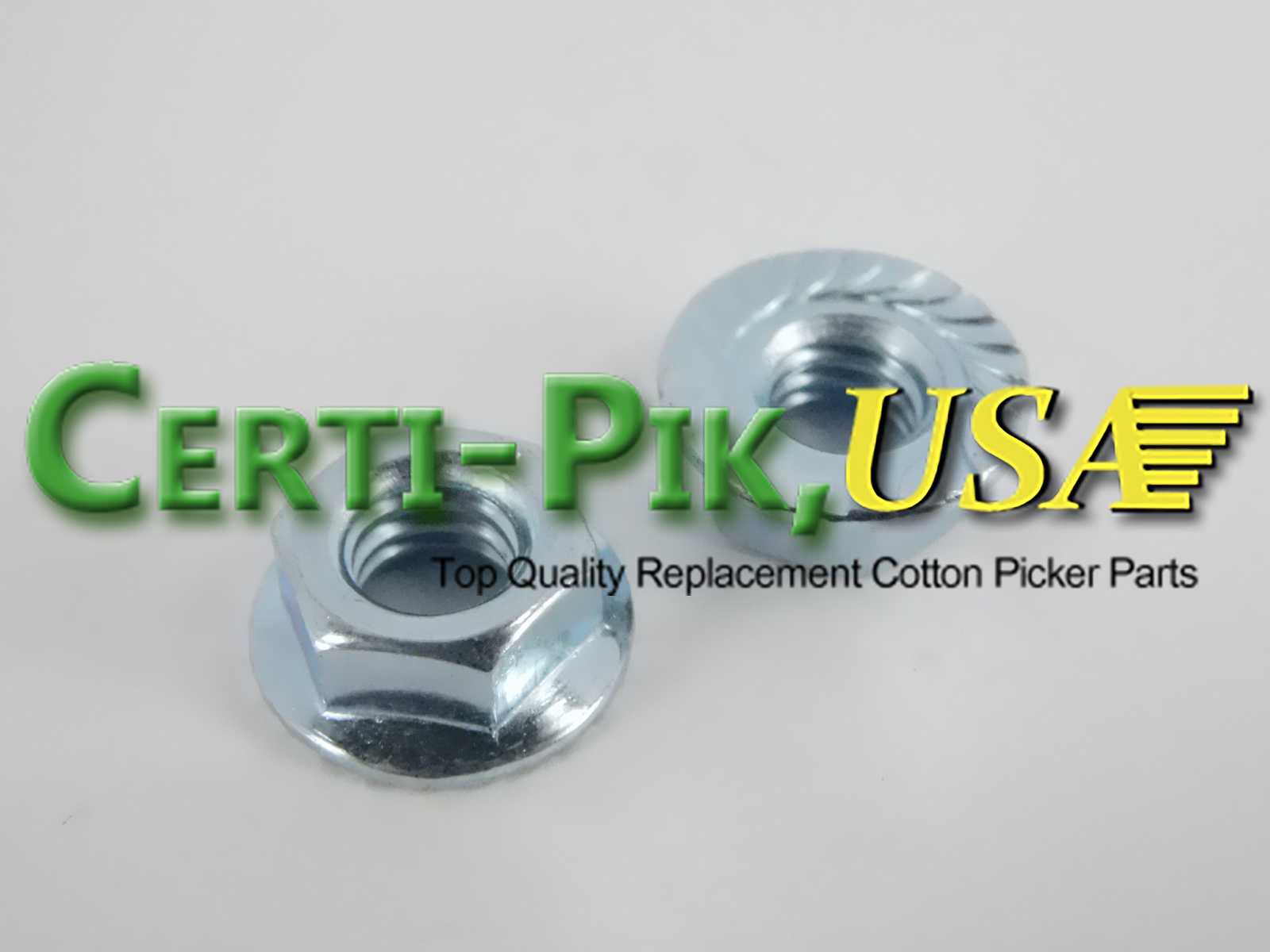 Description: NUT – 5/16 – SERR HEX FLANGE

OEM Part: N10213

Section: Picking Unit Cabinet

John Deere 9935, 9960-9965 In-line F&R Pressure Plate Assembly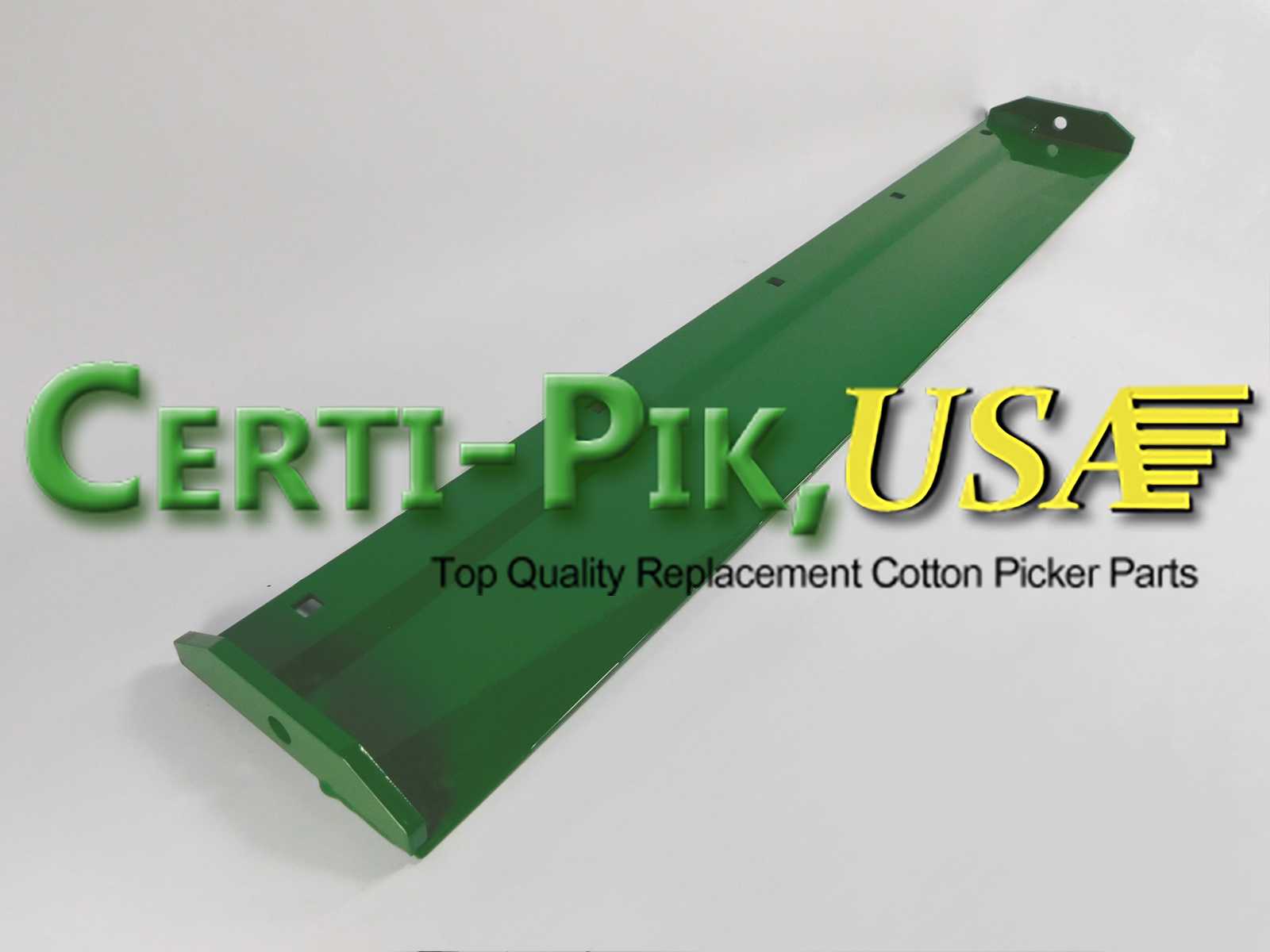 Description: SUPPORT EXTENSION (FRONT)

OEM Part: AN272810

Section: Picking Unit Cabinet

John Deere 9935, 9960-9965 In-line F&R Pressure Plate Assembly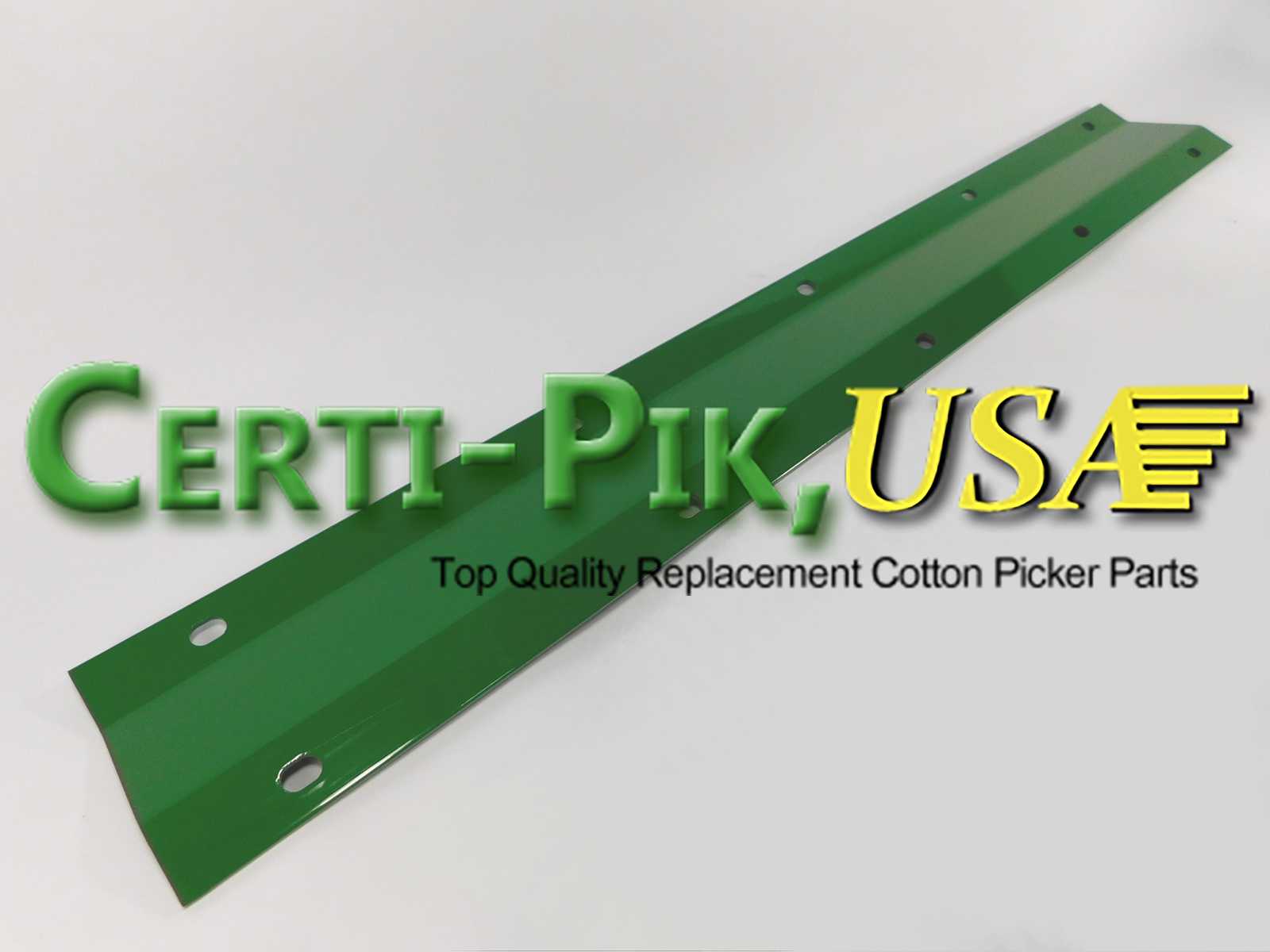 Description: EXTENSION (REAR)

OEM Part: N196120

Section: Picking Unit Cabinet

John Deere 9935, 9960-9965 In-line F&R Pressure Plate Assembly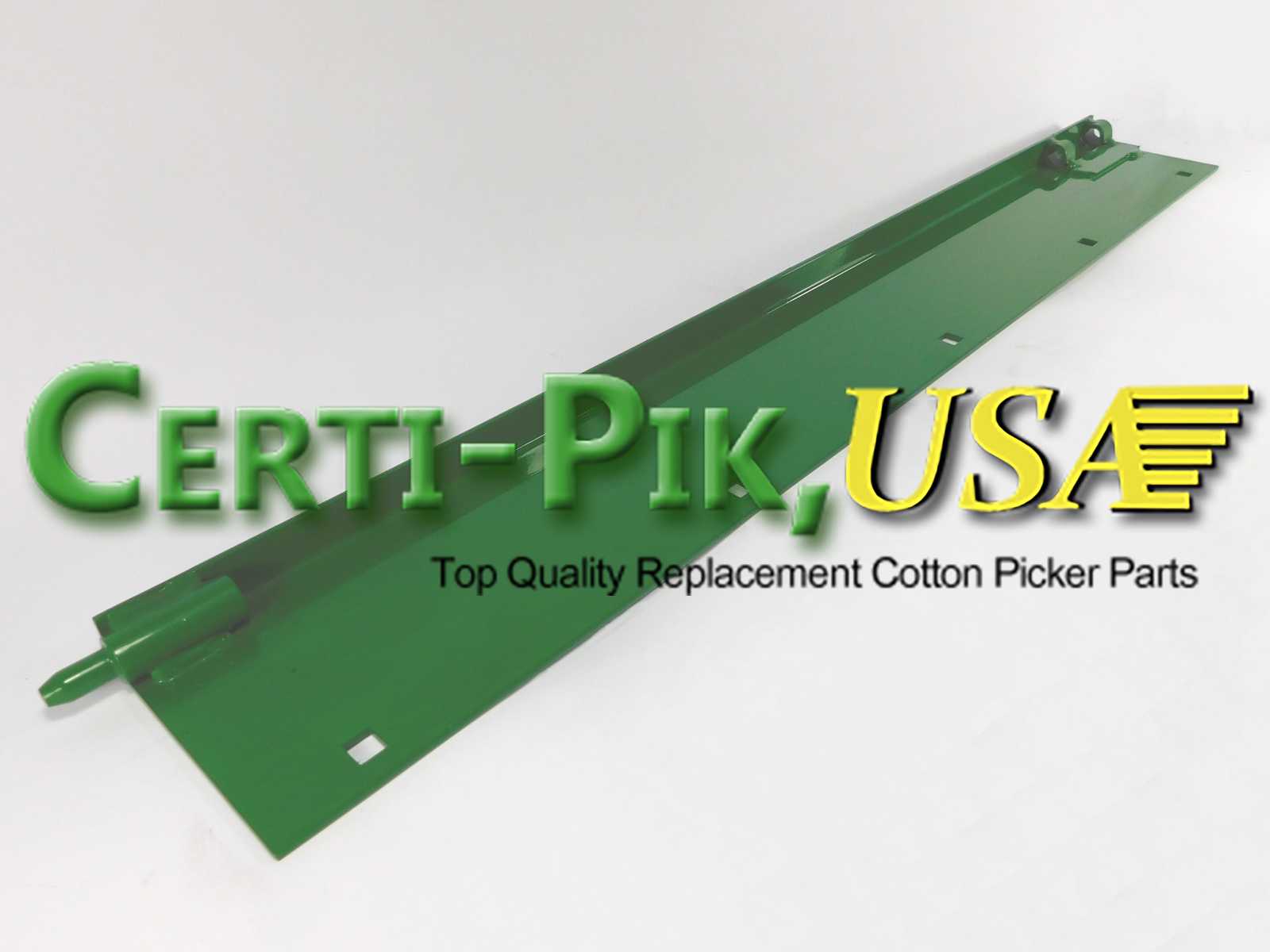 Description: EXTENSION (FRONT)

OEM Part: AN193844

Section: Picking Unit Cabinet

John Deere 9935, 9960-9965 In-line F&R Pressure Plate Assembly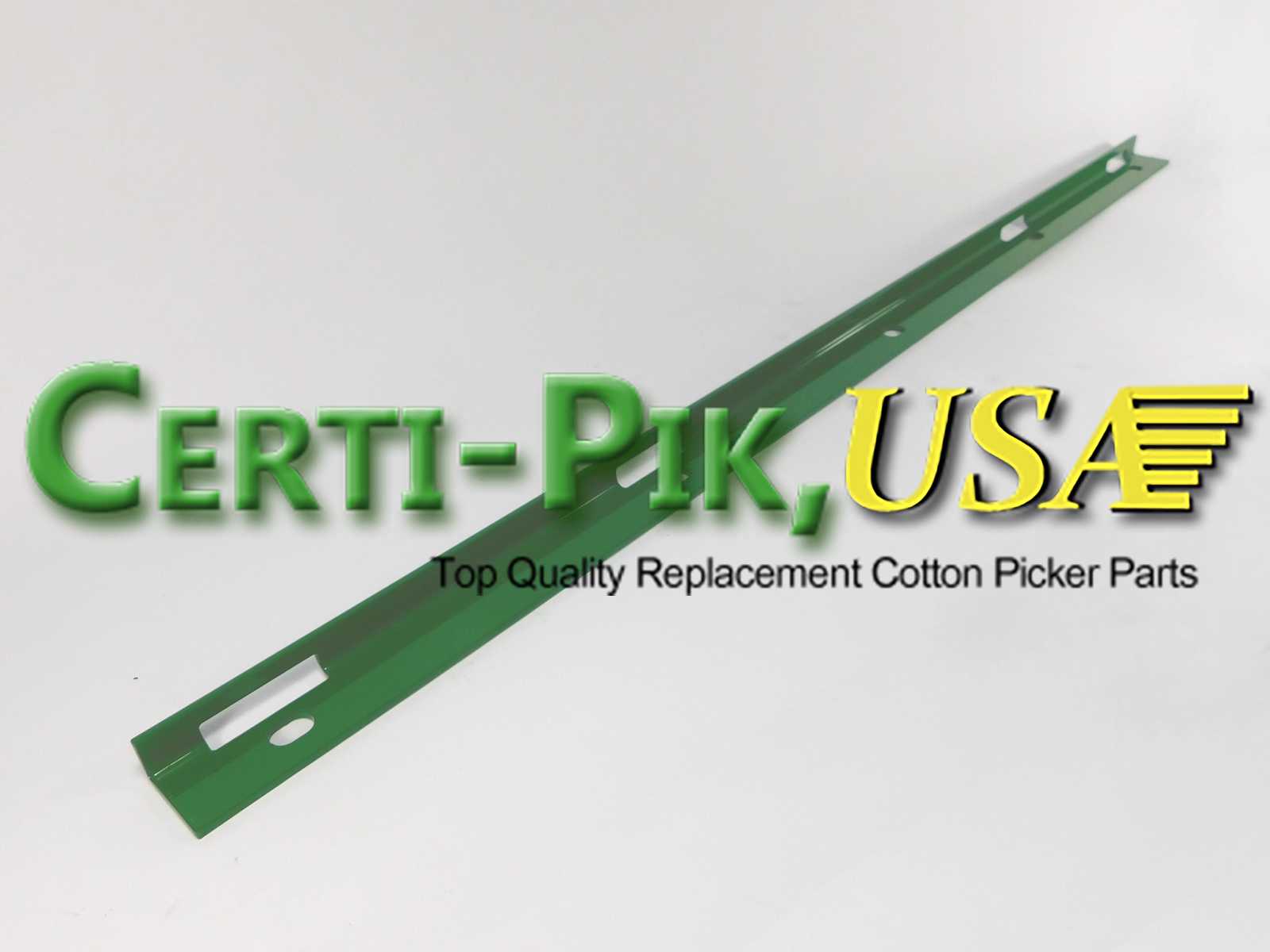 Description: ANGLE – EXTENSION CLAMP (FRONT & REAR)

OEM Part: N198851

Section: Picking Unit Cabinet

John Deere 9935, 9960-9965 In-line F&R Pressure Plate Assembly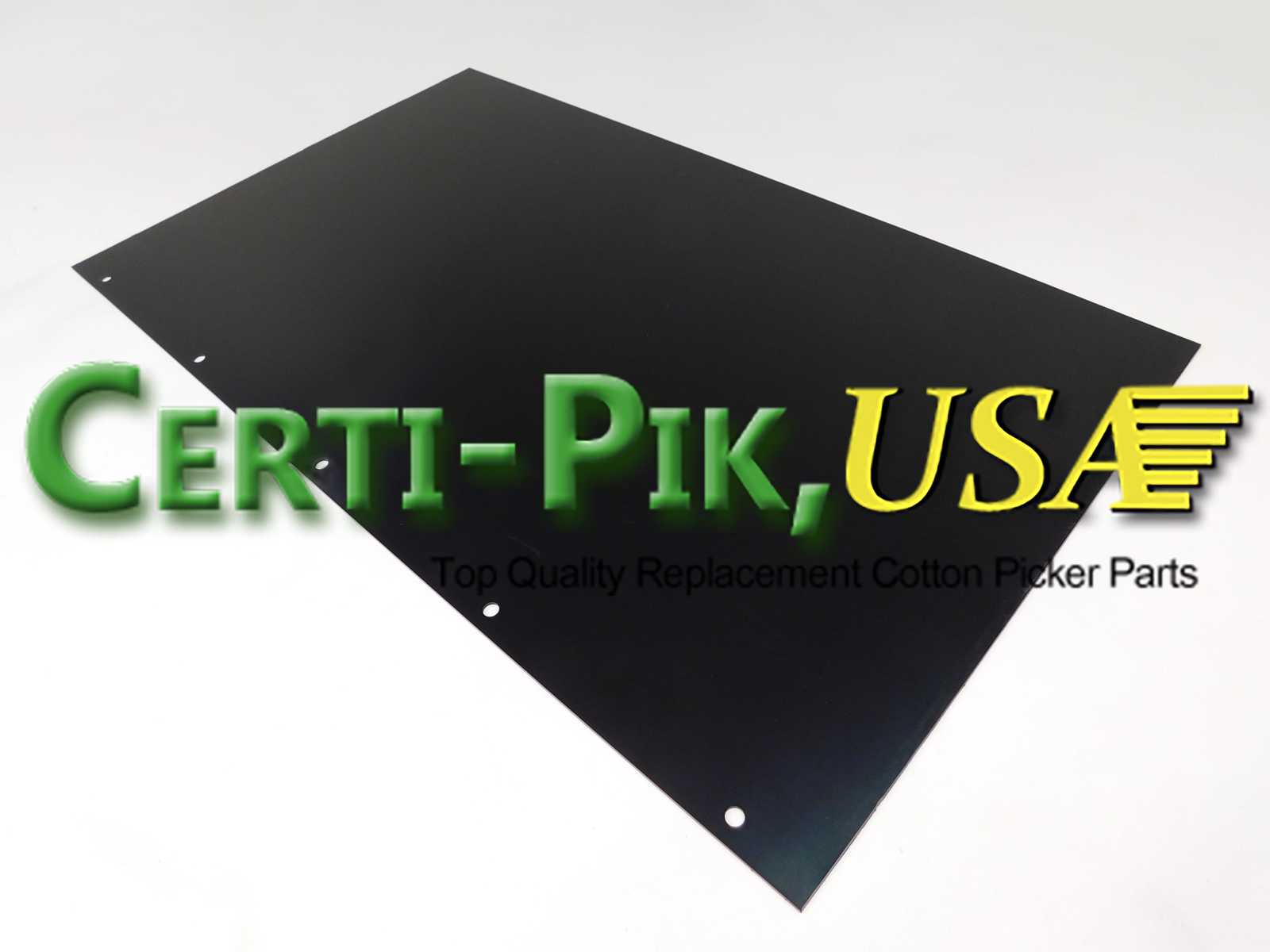 Description: EXTENSION – PLASTIC (FRONT & REAR)

OEM Part: N196126

Section: Picking Unit Cabinet

John Deere 9935, 9960-9965 In-line F&R Pressure Plate Assembly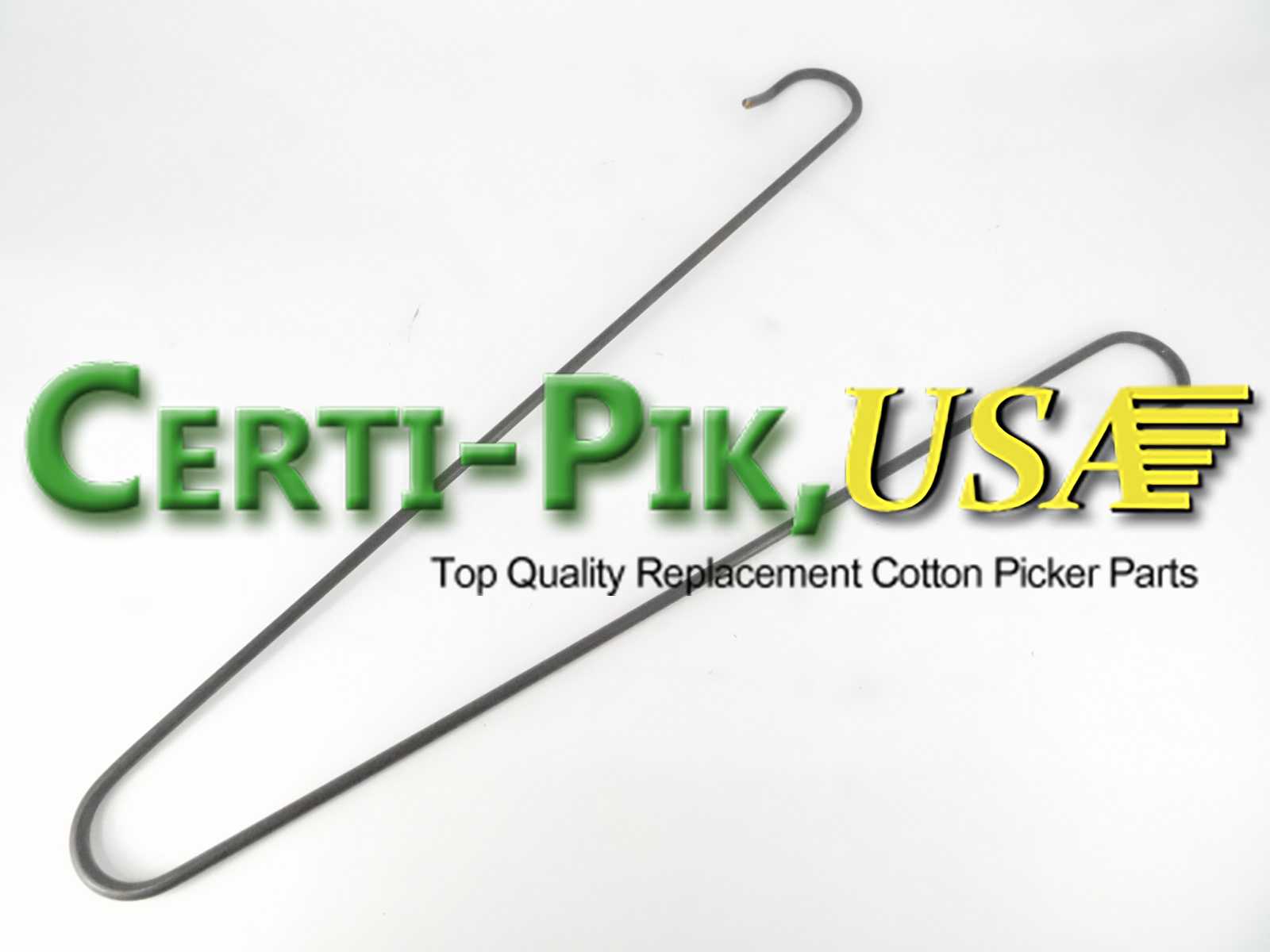 Description: REINFORCEMENT – PRESSURE PLATE (9935-CP690 – IN-LINE & PRO) 2x / 18S PLATE, 3x / 20S PLATE

OEM Part: N198712

Section: Picking Unit Cabinet

John Deere 9935, 9960-9965 In-line F&R Pressure Plate Assembly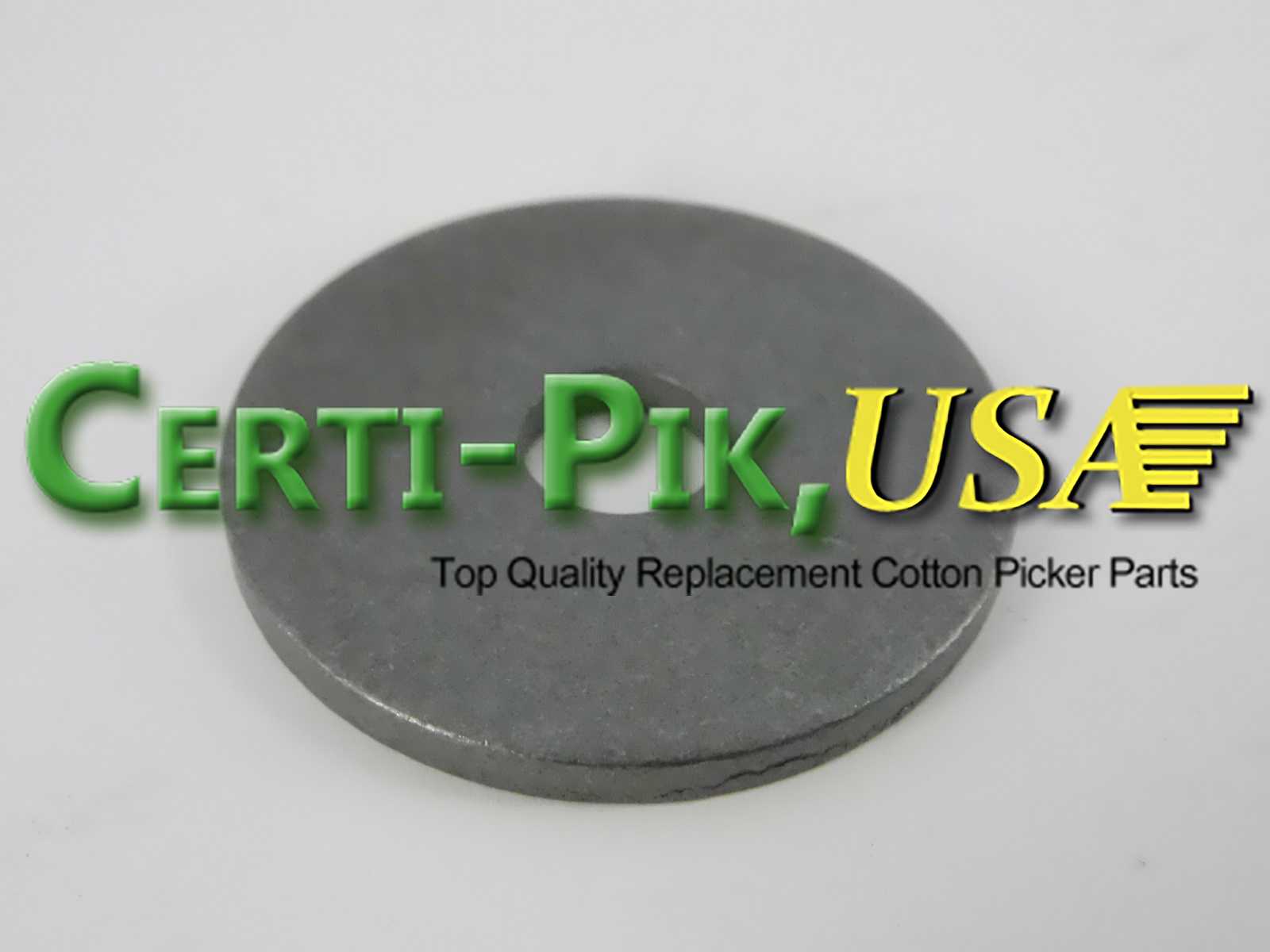 Description: WASHER – .410 X 1.5 X .120″

OEM Part: 24H1296

Section: Picking Unit Cabinet

John Deere 9935, 9960-9965 In-line F&R Pressure Plate Assembly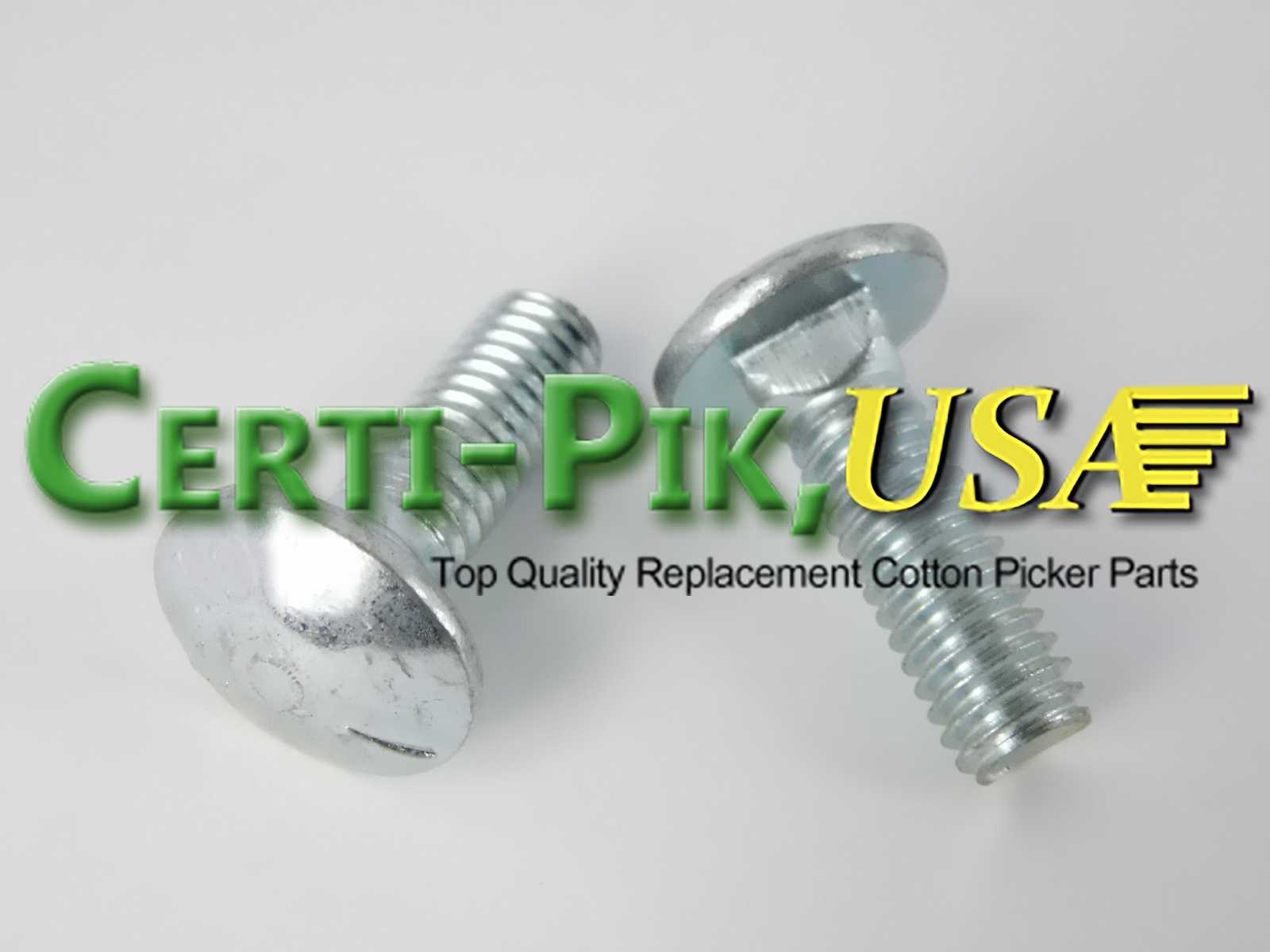 Description: BOLT – 5/16 X 1″ CARRIAGE

OEM Part: 03H1709

Section: Picking Unit Cabinet

John Deere 9935, 9960-9965 In-line F&R Pressure Plate Assembly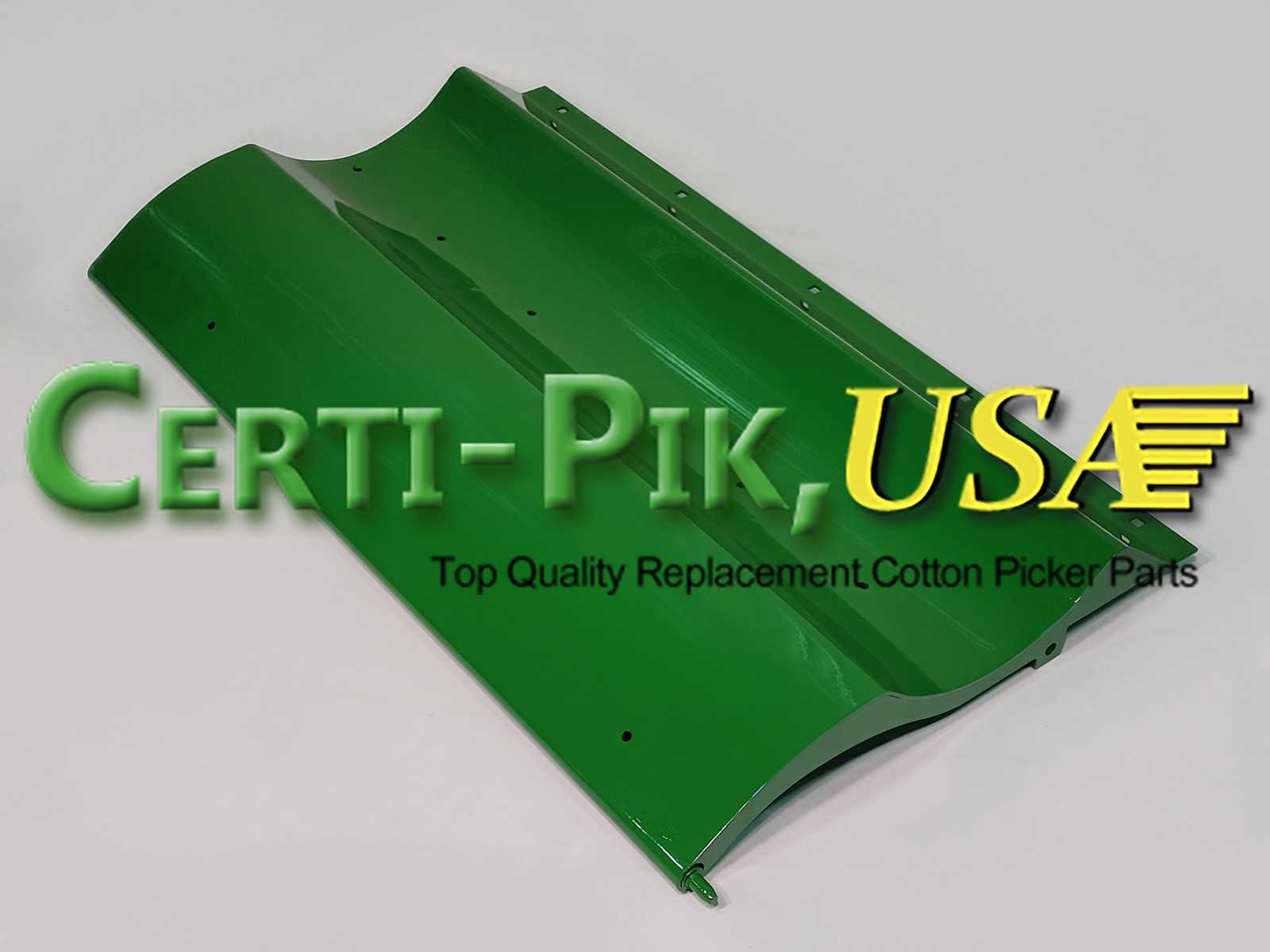 Description: Single Pik – CTX ExtenDoor – JD – PRESSURE PLATE – FRONT & REAR – (9960-9965 IN-LINE) REPLACES OEM# AN193029 – ( THIS DOOR USES 3x #669970 SCRAPPING PLATES)

OEM Part: CTX93029

Section: Picking Unit Cabinet

John Deere 9935, 9960-9965 In-line F&R Pressure Plate Assembly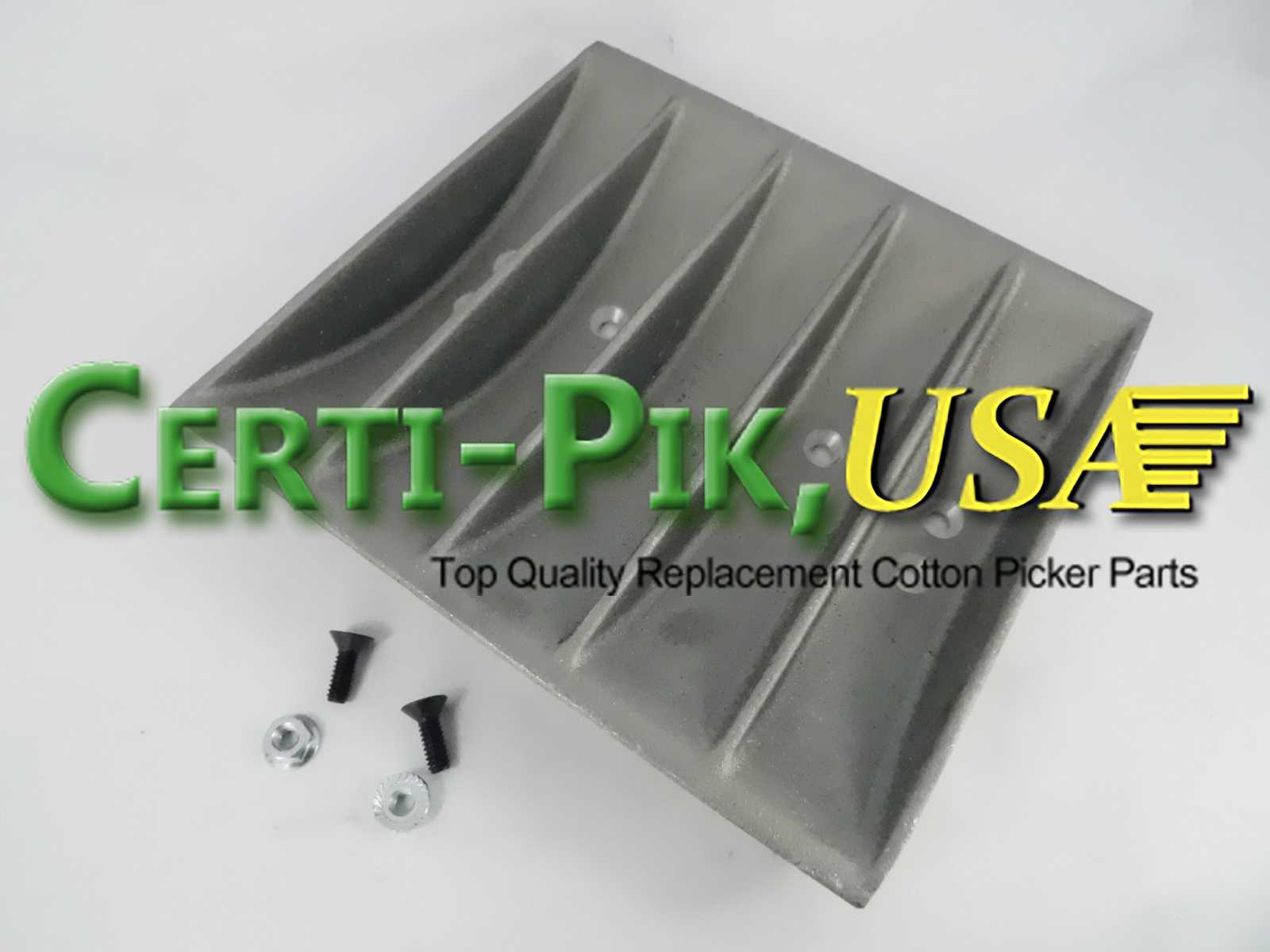 Description: CTX (5-SPINDLE) SCRAPPING PLATE – SOLD WITH ATTACHING HARDWARE- 2 BOLTS, & NUTS, NOT USED W/ REAR CASE

OEM Part: 669970

Section: Picking Unit Cabinet

John Deere 9935, 9960-9965 In-line F&R Pressure Plate Assembly



---
John Deere 9935, 9970-CP690 PRO-12 18S Pressure Plate Assembly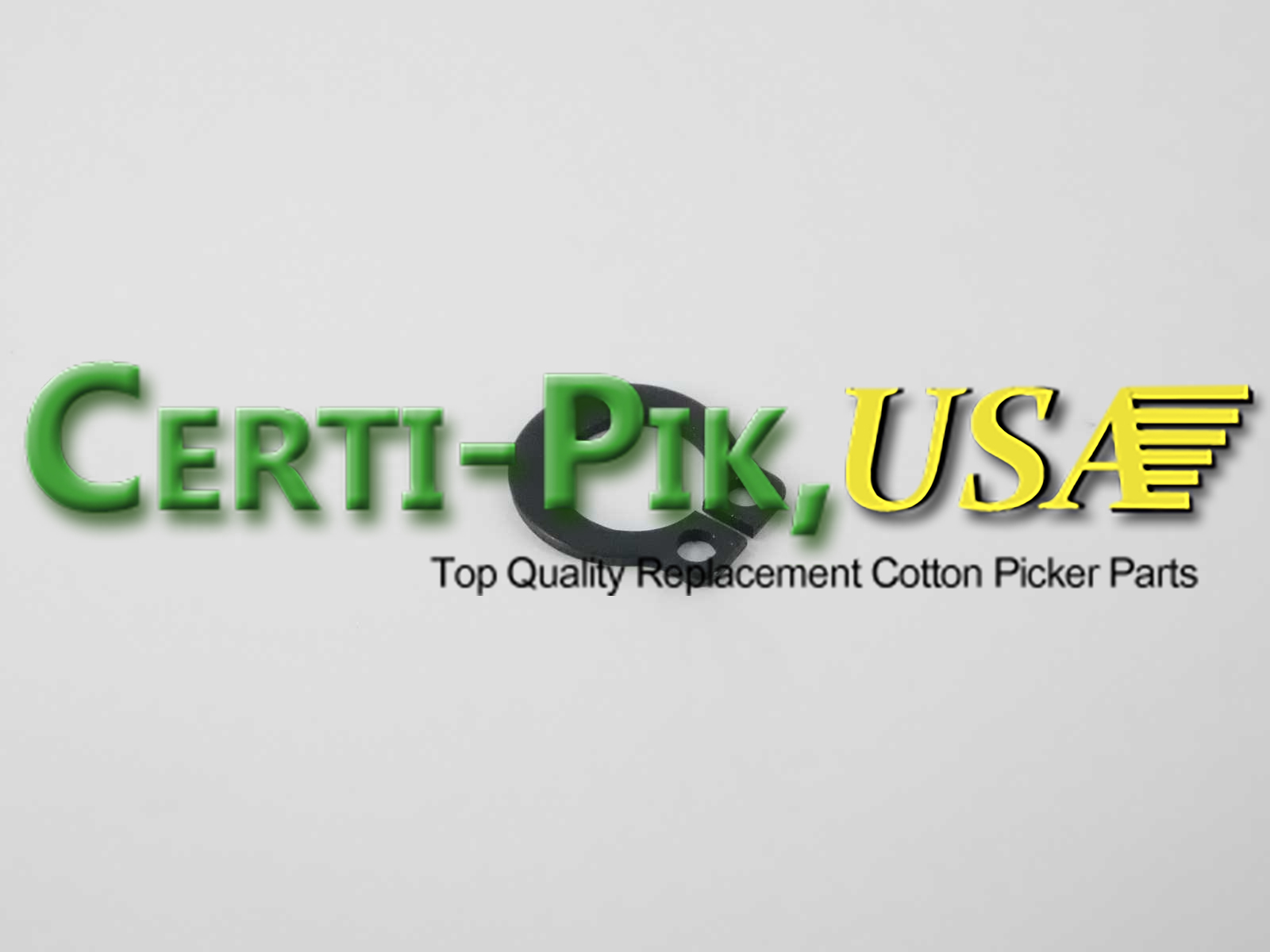 Description: SNAP RING (9900-CP690)

OEM Part: N33504

Section: Picking Unit Cabinet

John Deere 9935, 9970-CP690 18S Pressure Plate Assembly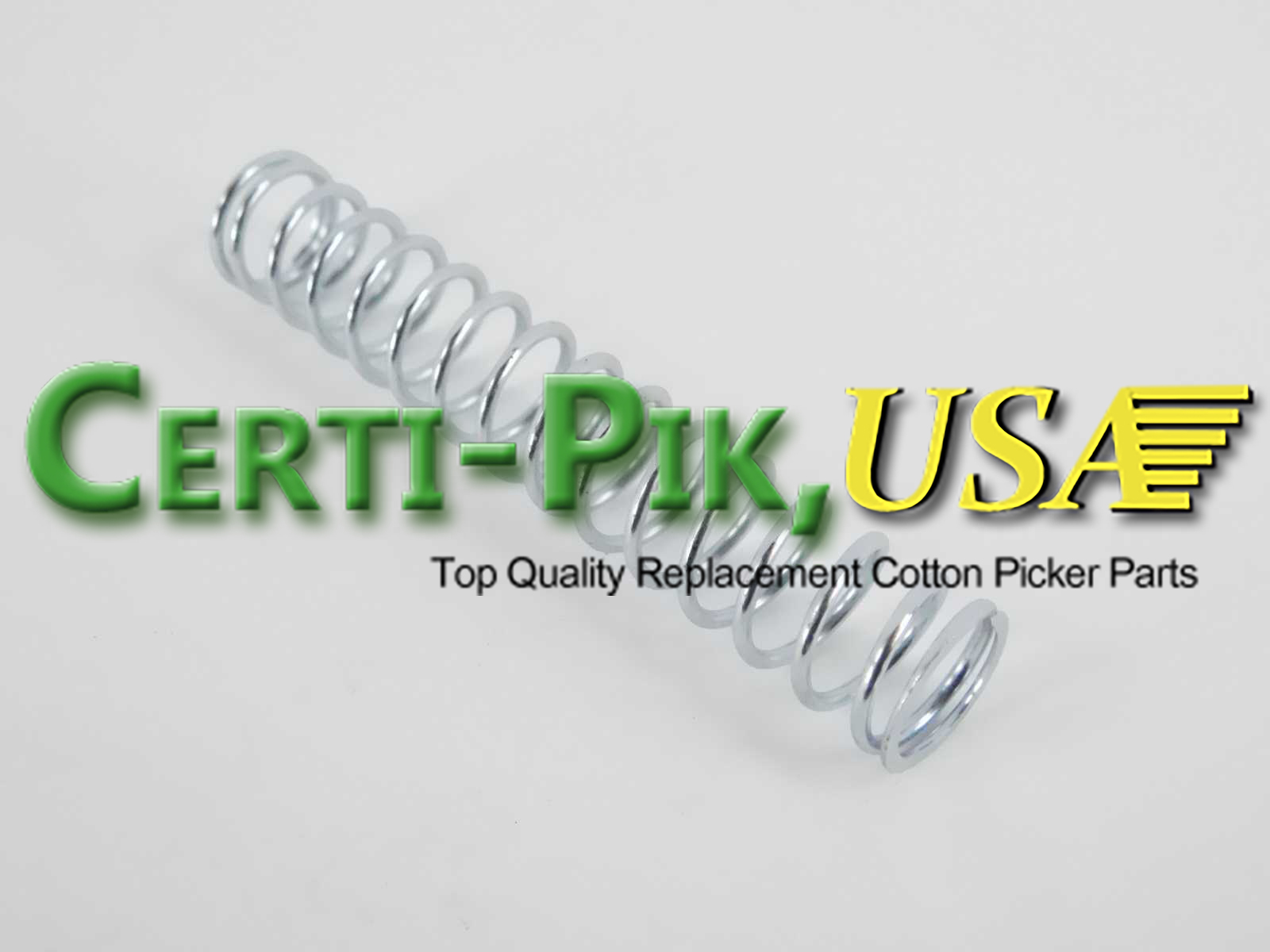 Description: SPRING – (9900-CP690) REPLACES N33404

OEM Part: KK19488

Section: Picking Unit Cabinet

John Deere 9935, 9970-CP690 18S Pressure Plate Assembly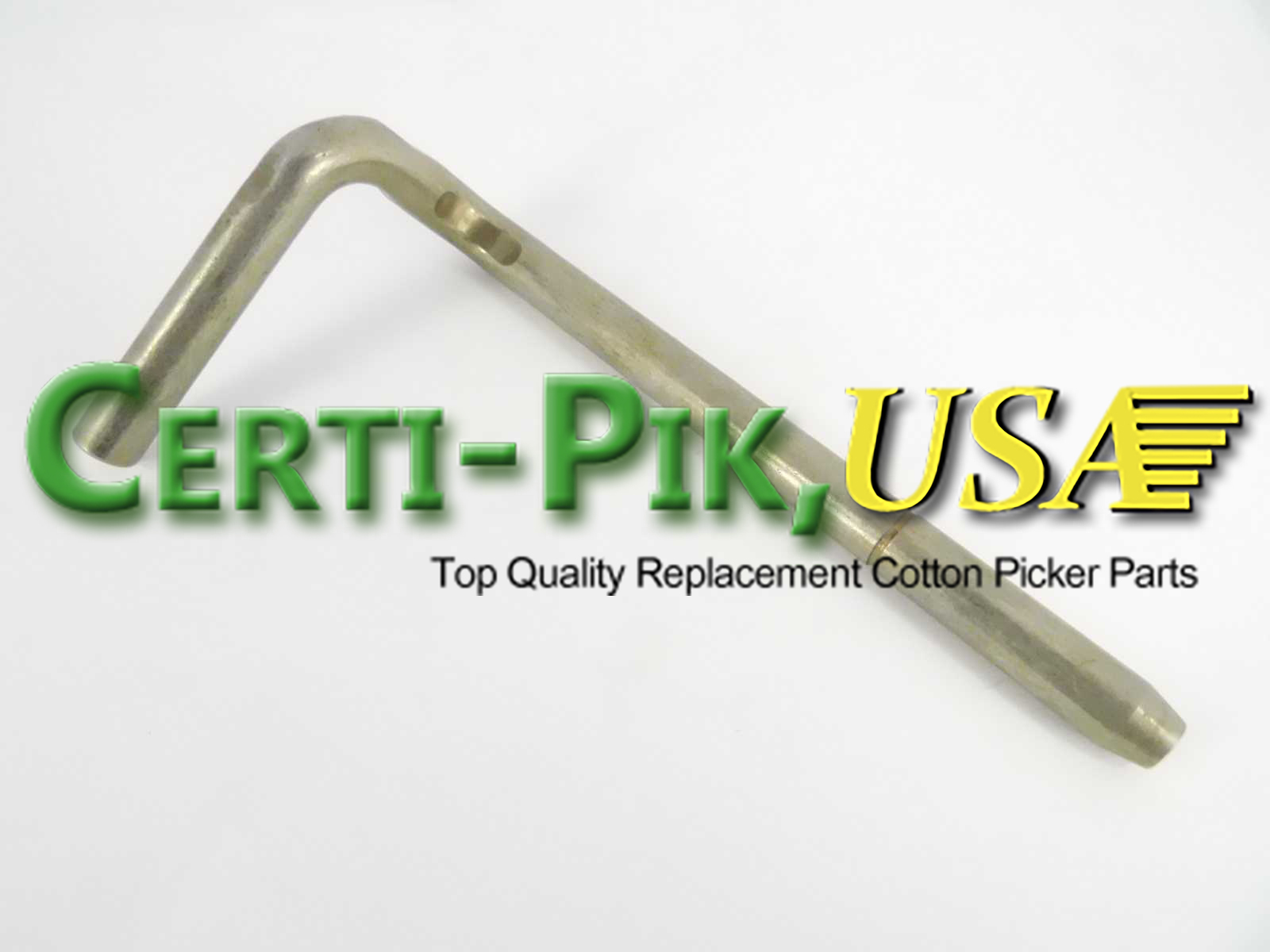 Description: PIN – PRESSURE PLATE PRO SERIES (9935, 9970-CP690)

OEM Part: N275113

Section: Picking Unit Cabinet

John Deere 9935, 9970-CP690 18S Pressure Plate Assembly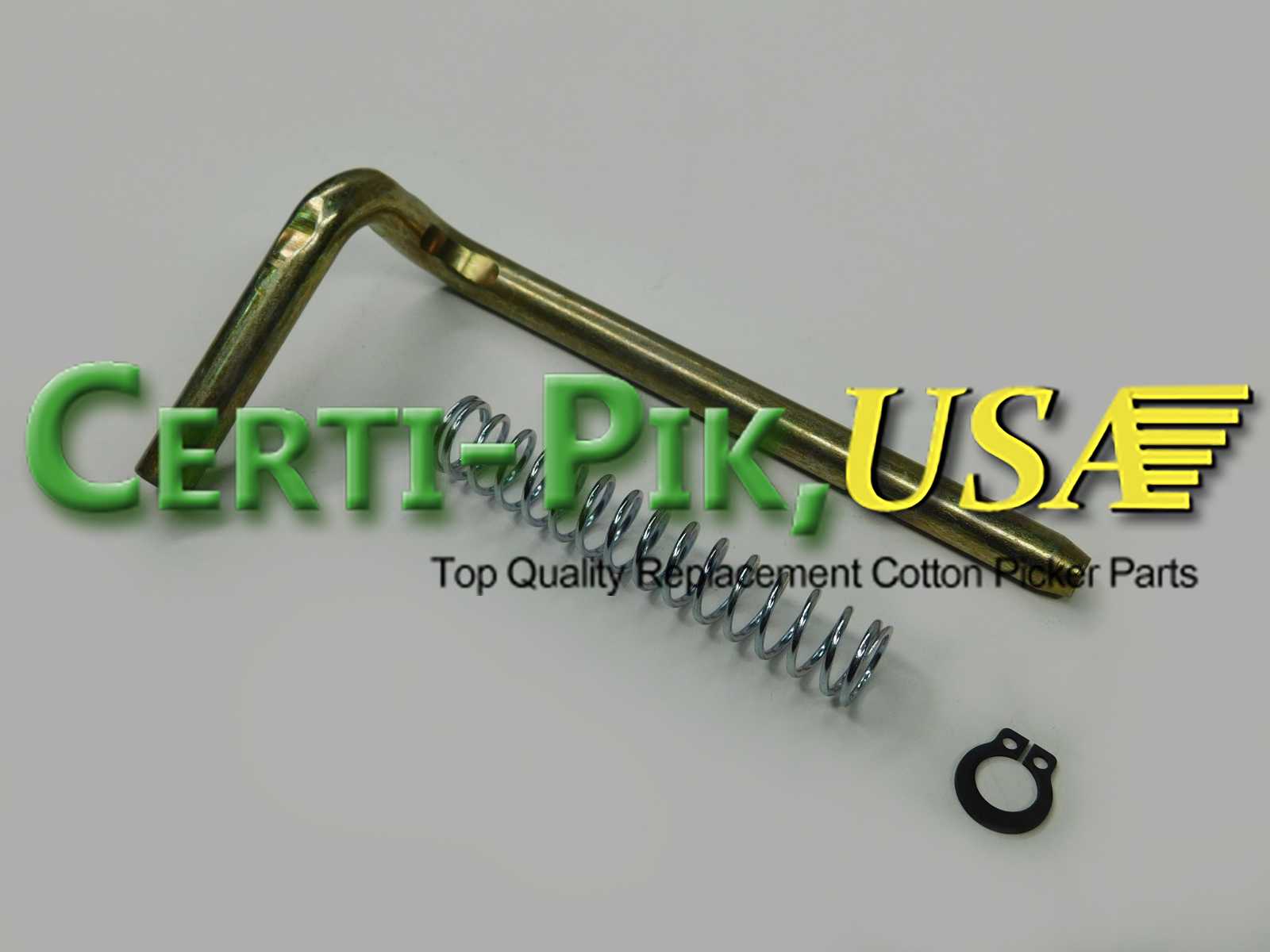 Description: PIN KIT – INCLUDES: 1x #75113-PIN, 1x #19488P-SPRING, 1x #33504P-SNAP RING

OEM Part: 75113K

Section: Picking Unit Cabinet

John Deere 9935, 9970-CP690 18S Pressure Plate Assembly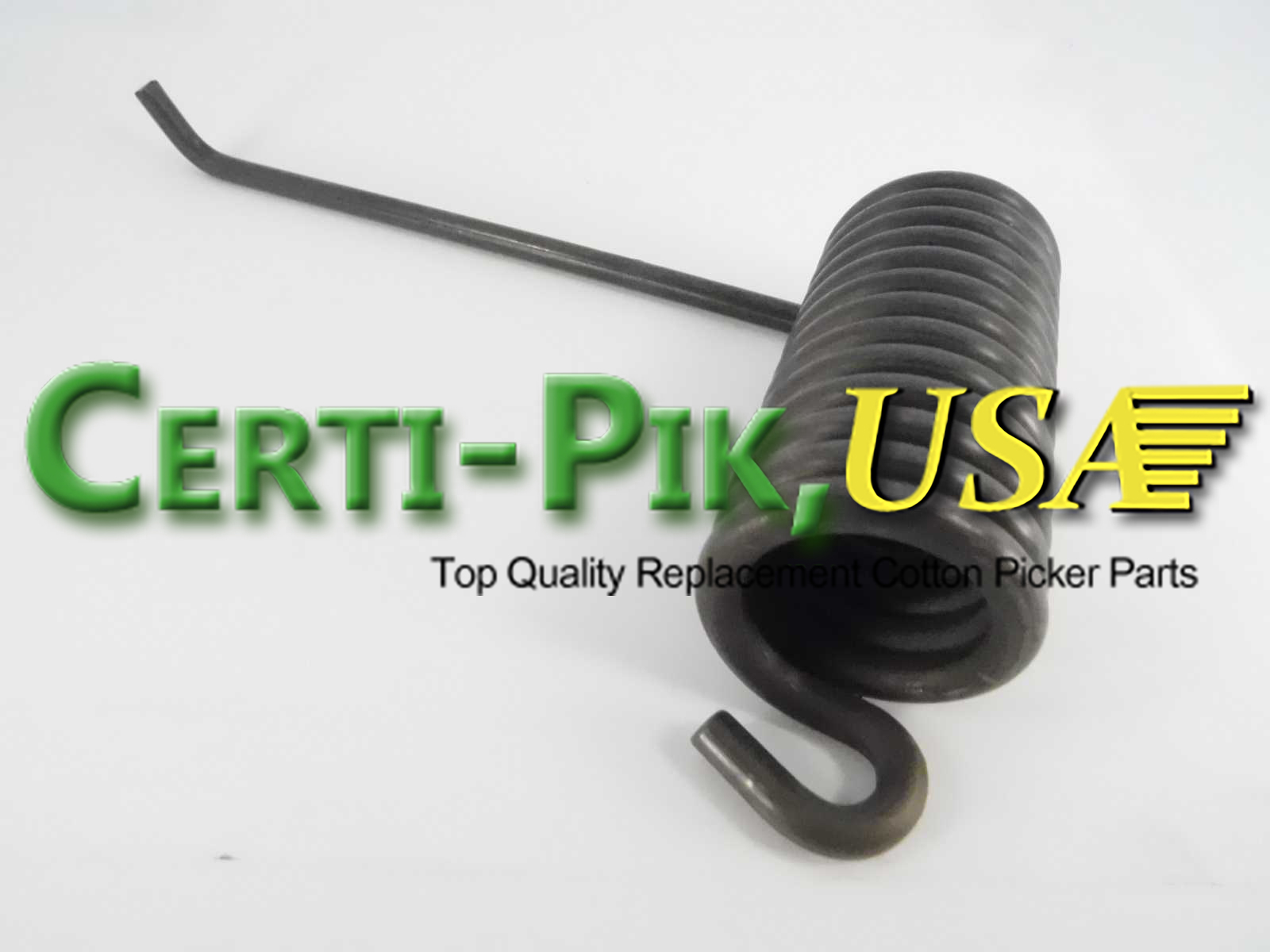 Description: SPRING – R.H. TORSION, PRO – PRESSURE PLATE, 9935-CP690 ( TOP AND BOTTOM POSITIONS )

OEM Part: N276341

Section: Picking Unit Cabinet

John Deere 9935, 9970-CP690 18S Pressure Plate Assembly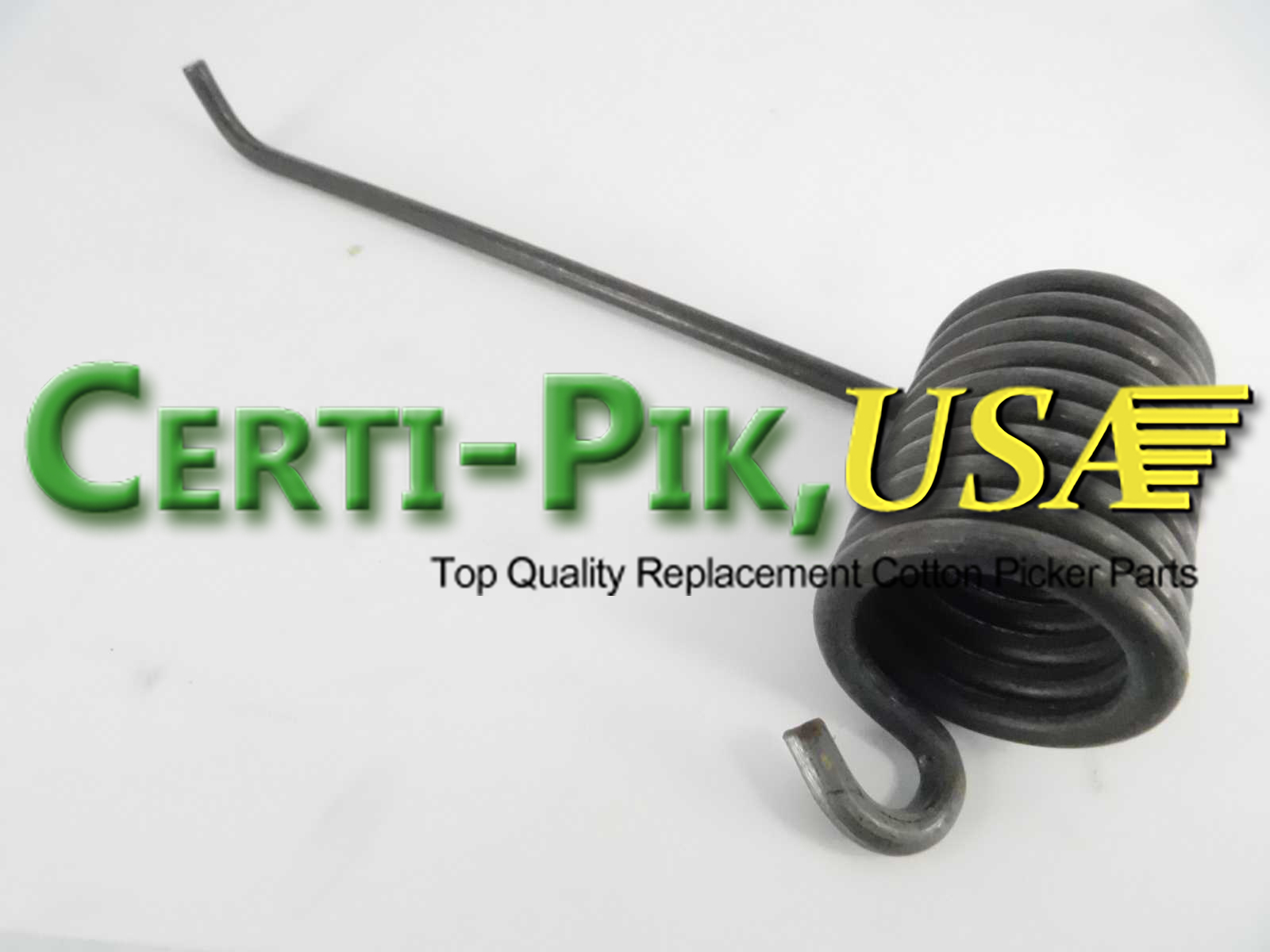 Description: SPRING – R.H. TORSION, 9900-CP690- FRONT PRESSURE PLATE

OEM Part: N190464

Section: Picking Unit Cabinet

John Deere 9935, 9970-CP690 18S Pressure Plate Assembly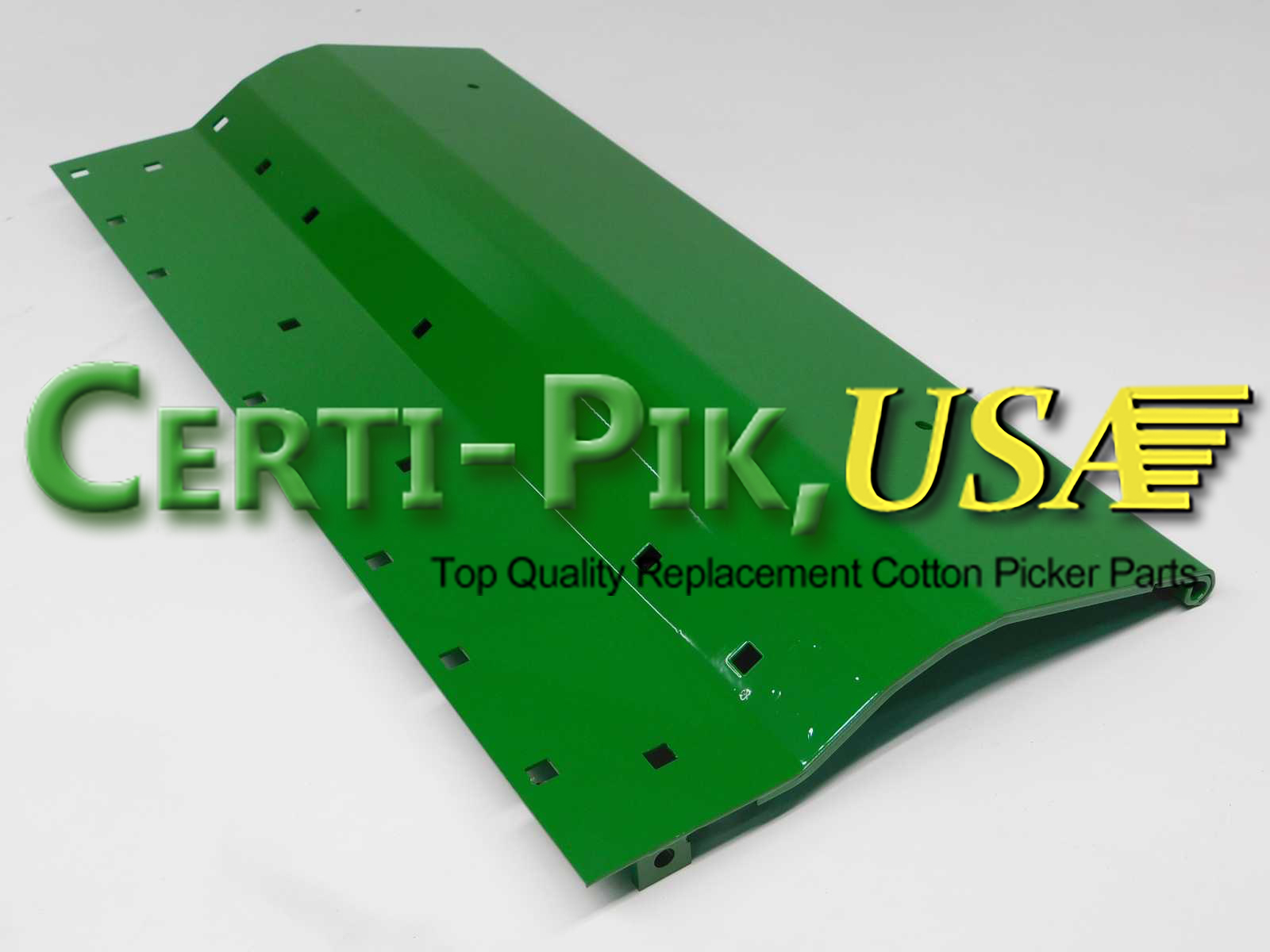 Description: PRESSURE PLATE – PRO-12 18S (9935-CP690)

OEM Part: AN274587

Section: Picking Unit Cabinet

John Deere 9935, 9970-CP690 18S Pressure Plate Assembly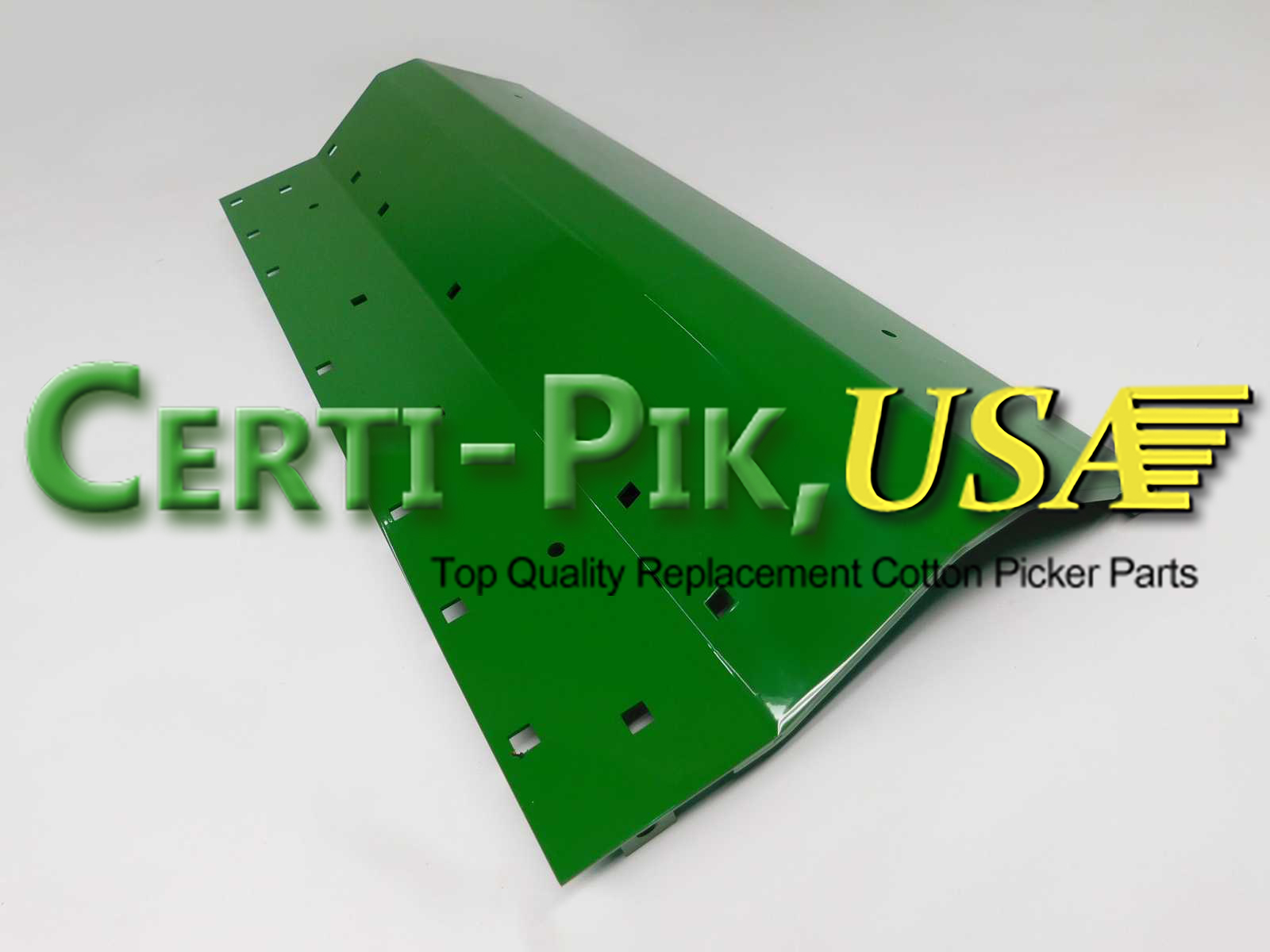 Description: PRESSURE PLATE – PRO-12 (18S)- NEW DEEP STYLE CONTOUR (9970-CP690) (ILL.)

OEM Part: AN279557

Section: Picking Unit Cabinet

John Deere 9935, 9970-CP690 18S Pressure Plate Assembly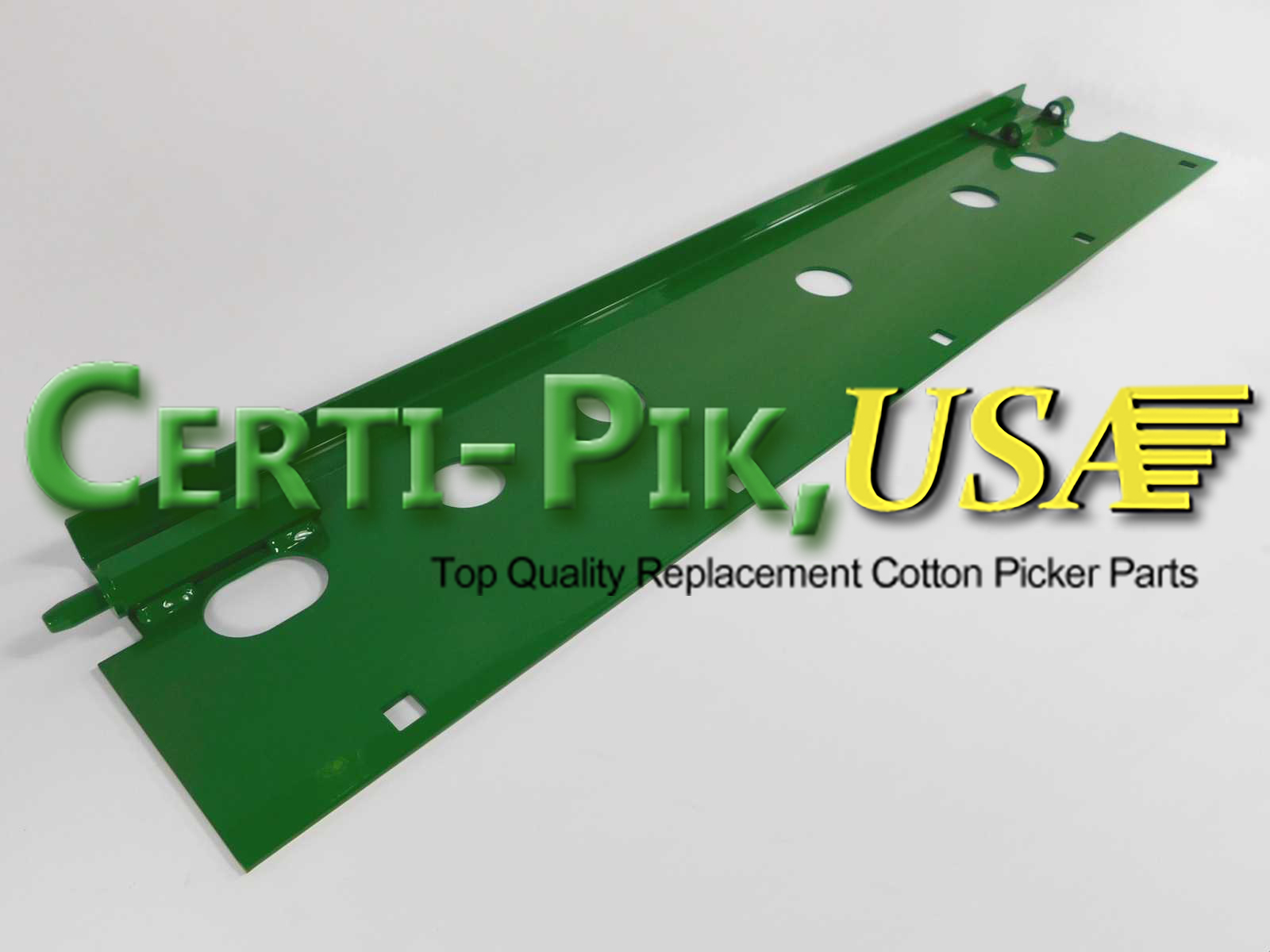 Description: EXTENSION – FRONT PRESSURE PLATE, PRO-12 18S (9970-CP690)

OEM Part: AN274542

Section: Picking Unit Cabinet

John Deere 9935, 9970-CP690 18S Pressure Plate Assembly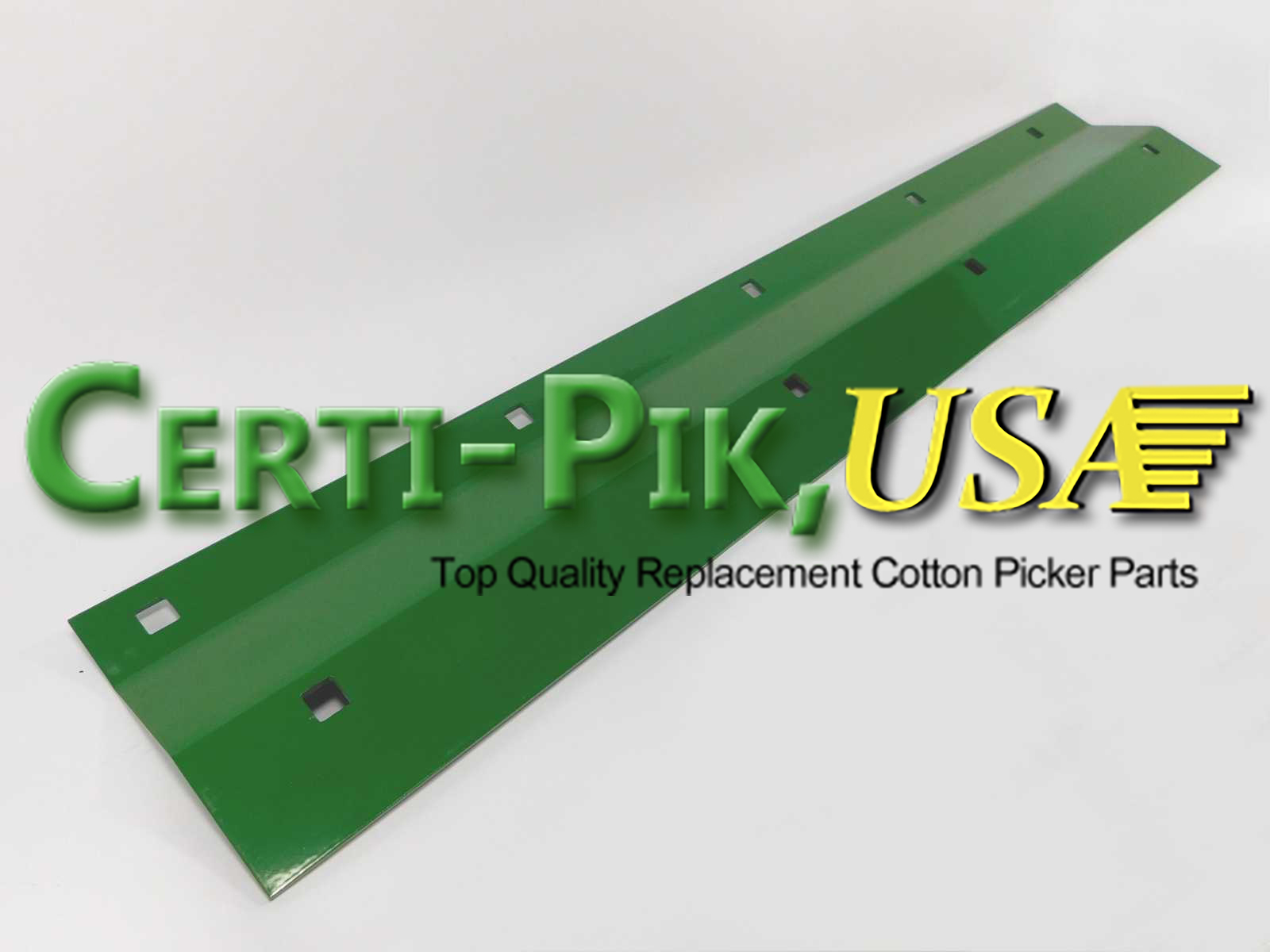 Description: EXTENSION – REAR PRESSURE PLATE, PRO-12 18S (9970-CP690)

OEM Part: N278127

Section: Picking Unit Cabinet

John Deere 9935, 9970-CP690 18S Pressure Plate Assembly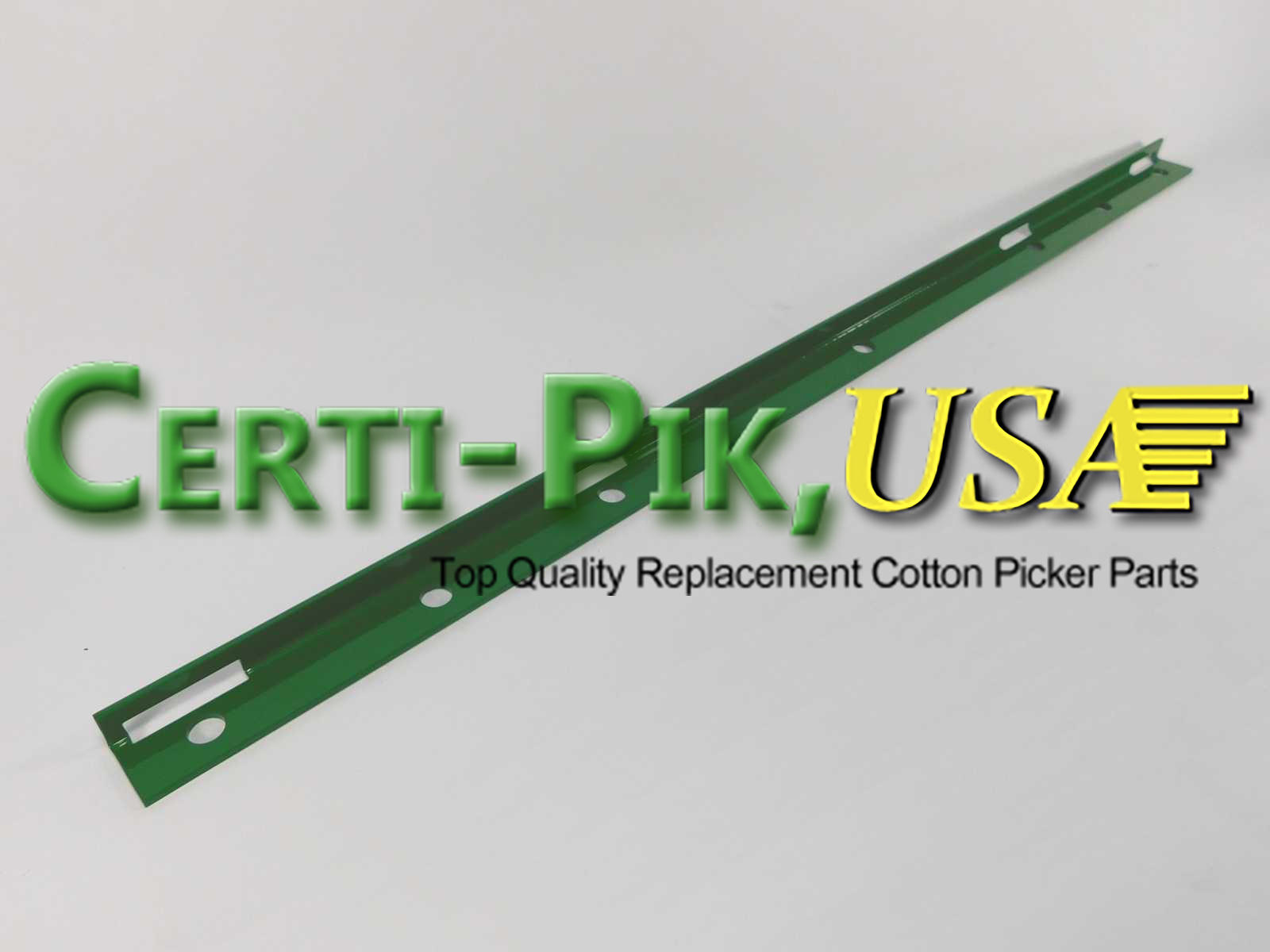 Description: ANGLE – EXTENSION CLAMP, PRESSURE PLATE, PRO-12 18S, (AR: 5x 01519-1″-BOLT & 5x 10215P-NUT) (9970-CP690)

OEM Part: N278107

Section: Picking Unit Cabinet

John Deere 9935, 9970-CP690 18S Pressure Plate Assembly
Description: EXTENSION – PLASTIC, PRESSURE PLATE, PRO-12 (9935-9996)- 18S (FRONT & REAR)- SUBS TO #KK10468: (7760-CP690)

OEM Part: N278108

Section: Picking Unit Cabinet

John Deere 9935, 9970-CP690 18S Pressure Plate Assembly
Description: REINFORCEMENT – PRESSURE PLATE (9935-CP690 – IN-LINE & PRO) 2x / 18S PLATE, 3x / 20S PLATE

OEM Part: N198712

Section: Picking Unit Cabinet

John Deere 9935, 9970-CP690 18S Pressure Plate Assembly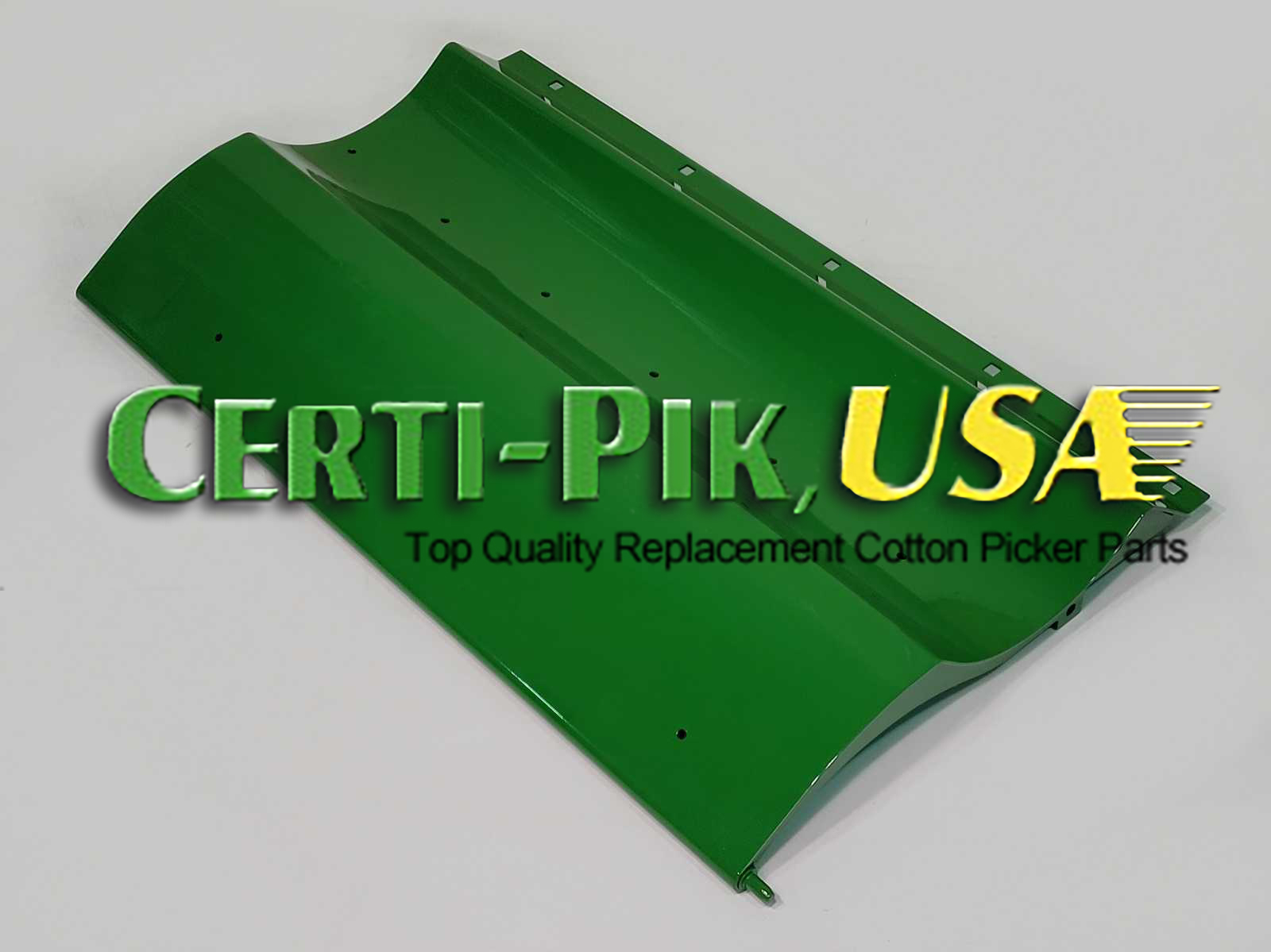 Description: Single Pik – CTX ExtenDoor – JD – PRESSURE PLATE – PRO 12 18S : FRONT (9970-CP690) REPLACES OEM #AN274587 & AN279557 – (THIS DOOR USES 3x #669970 SCRAPPING PLATES)

OEM Part: CTX74587F

Section: Picking Unit Cabinet

John Deere 9935, 9970-CP690 18S Pressure Plate Assembly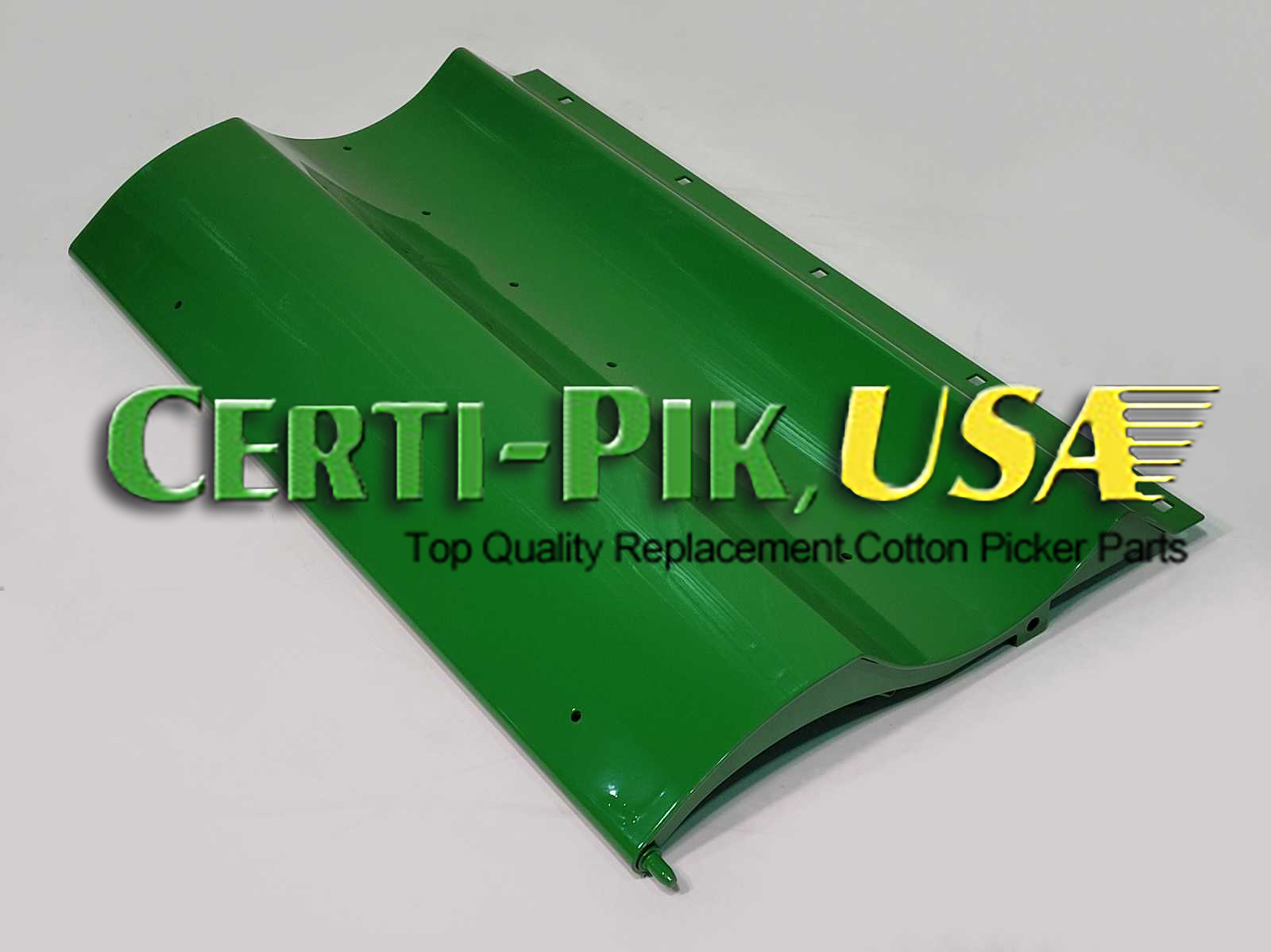 Description: Single Pik – CTX ExtenDoor – JD – PRESSURE PLATE – PRO 12 18S : REAR (9970-CP690) REPLACES OEM #AN274587 – (THIS DOOR USES 3x #669970 SCRAPPING PLATES)

OEM Part: CTX74587R

Section: Picking Unit Cabinet

John Deere 9935, 9970-CP690 18S Pressure Plate Assembly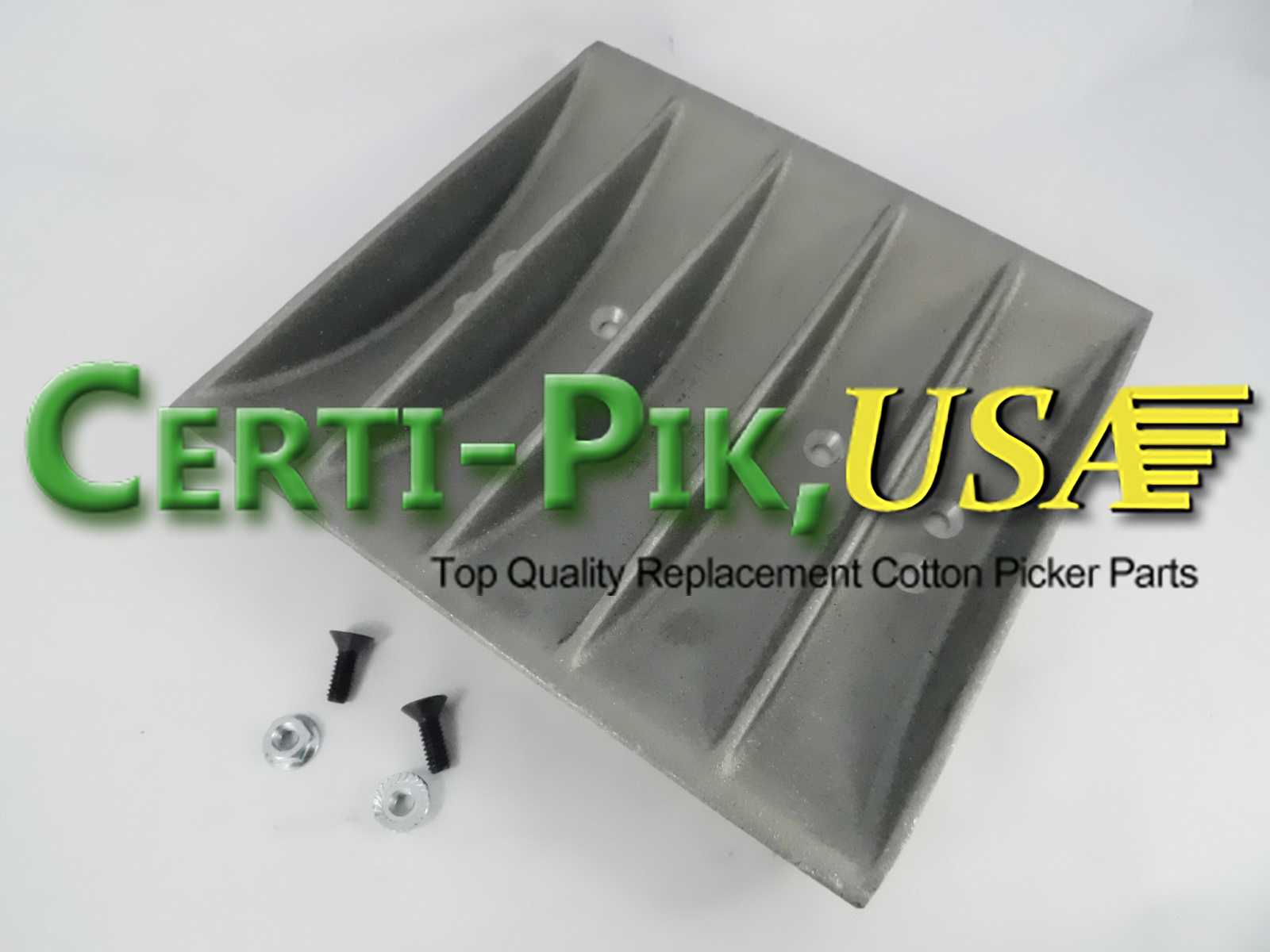 Description: CTX (5-SPINDLE) SCRAPPING PLATE – SOLD WITH ATTACHING HARDWARE- 2 BOLTS, & NUTS, NOT USED W/ REAR CASE

OEM Part: 669970

Section: Picking Unit Cabinet

John Deere 9935, 9970-CP690 18S Pressure Plate Assembly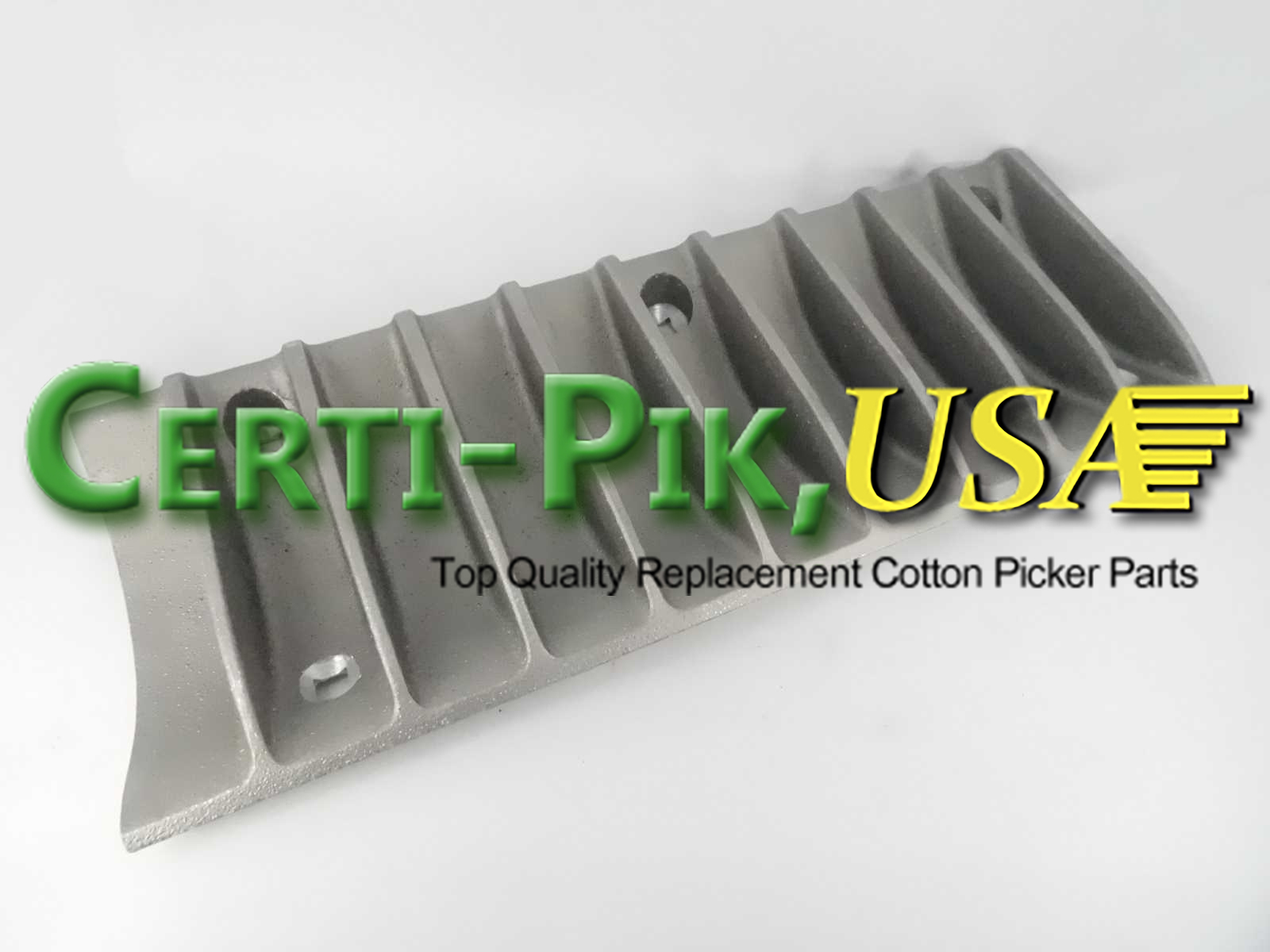 Description: 10 SPINDLE SCRAPPING PLATE – FITS OEM STYLE JD DOORS – PRO SERIES – 2 / PRO-16 DOOR , 1 / PRO-12 DOOR

OEM Part: N372970

Section: Picking Unit Cabinet

John Deere 9935, 9970-CP690 18S Pressure Plate Assembly
Description: 4 SPINDLE SCRAPPING PLATE – FITS OEM STYLE JD DOORS – PRO SERIES – 2 / PRO-12 DOOR

OEM Part: N372971

Section: Picking Unit Cabinet

John Deere 9935, 9970-CP690 18S Pressure Plate Assembly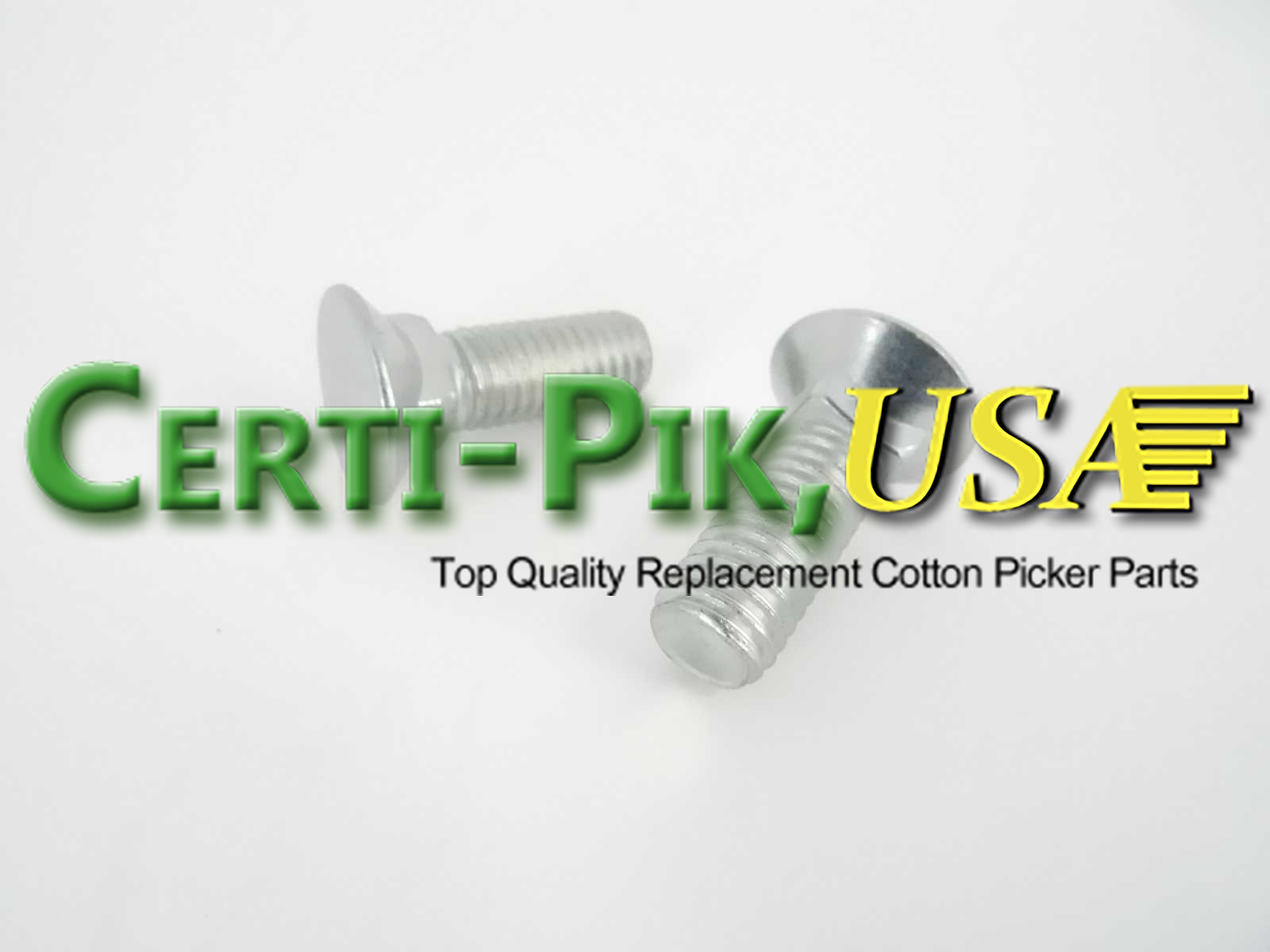 Description: BOLT – M10 X 30 – PLOW – PRO SCRAPPING PLATE

OEM Part: 09M7004

Section: Picking Unit Cabinet

John Deere 9935, 9970-CP690 18S Pressure Plate Assembly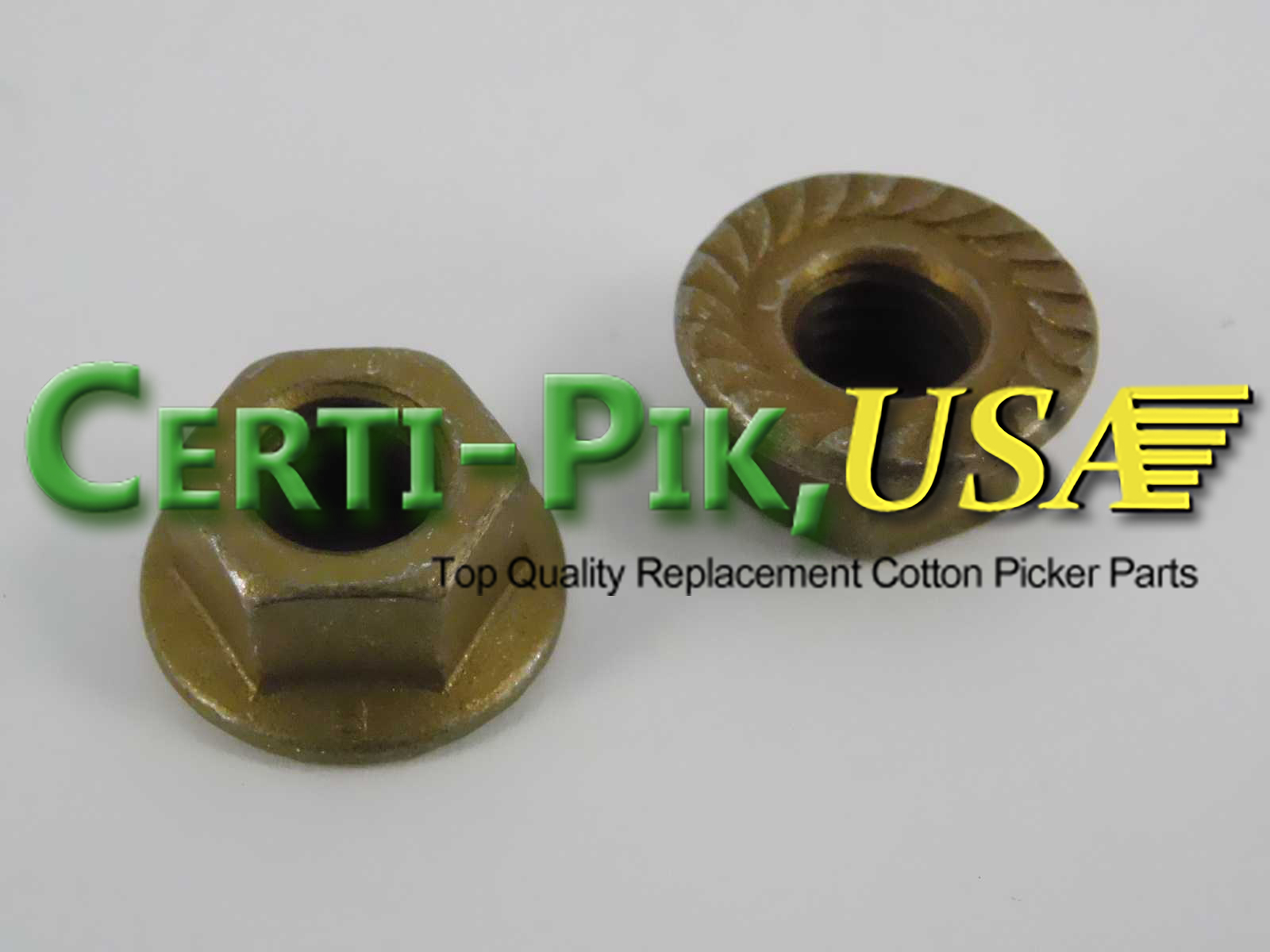 Description: NUT – M10 – SERR HEX FLANGE

OEM Part: E63526

Section: Picking Unit Cabinet

John Deere 9935, 9970-CP690 18S Pressure Plate Assembly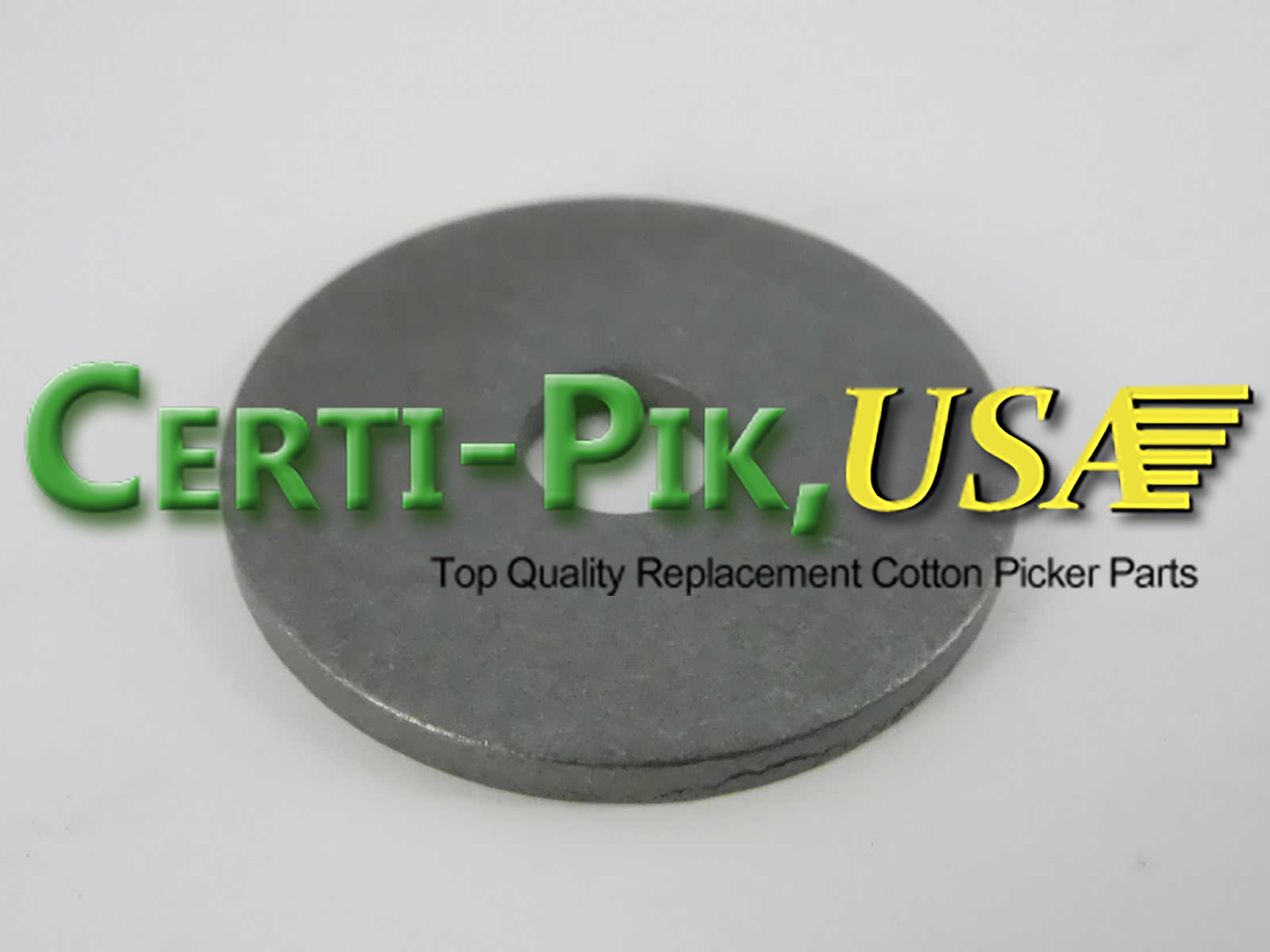 Description: WASHER – .410 X 1.5 X .120″

OEM Part: 24H1296

Section: Picking Unit Cabinet

John Deere 9935, 9970-CP690 18S Pressure Plate Assembly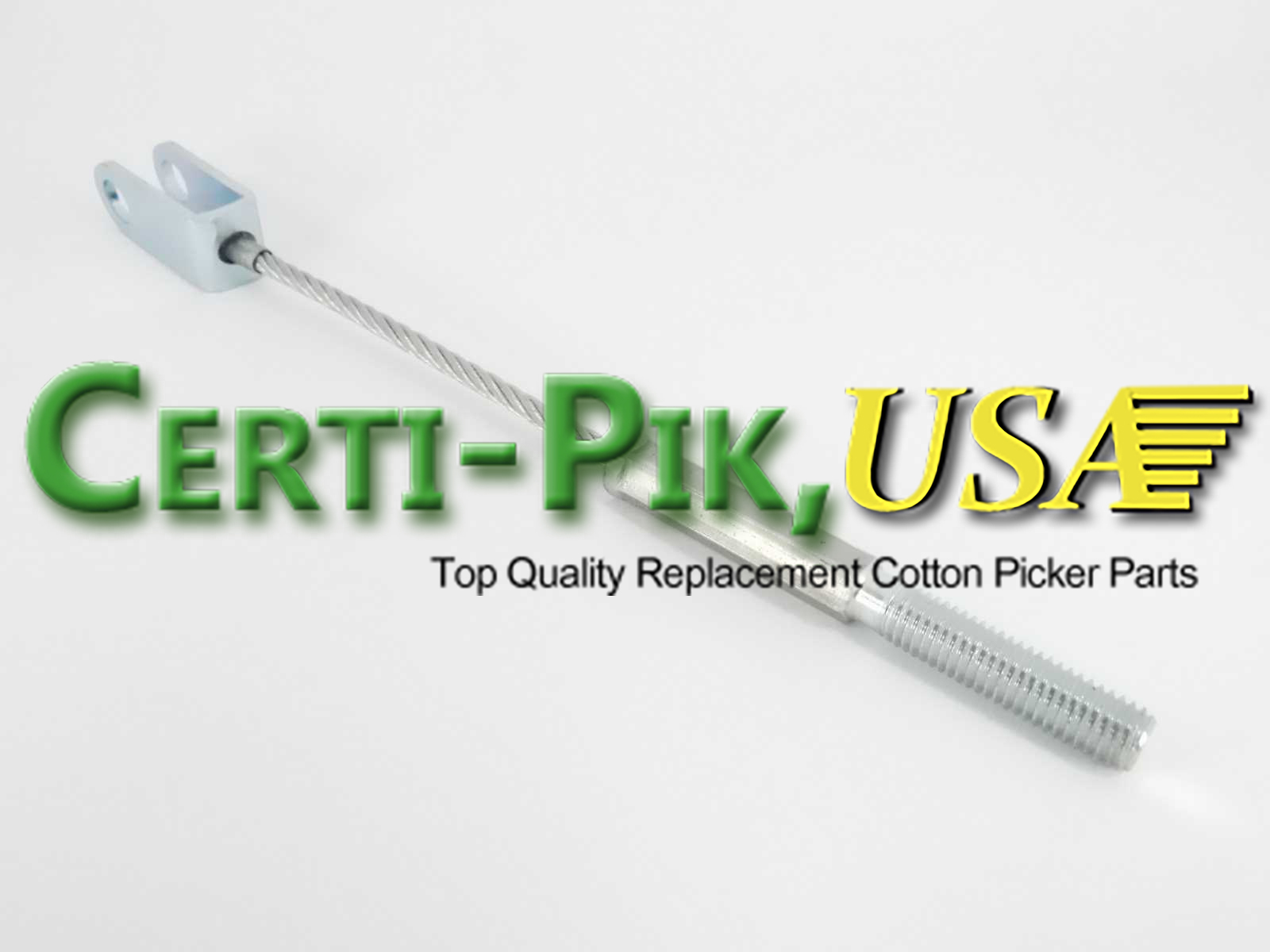 Description: CABLE ASSEMBLY – PRO – REAR PRESSURE DOOR TENSION

OEM Part: AN273753

Section: Picking Unit Cabinet

John Deere 9935, 9970-CP690 18S Pressure Plate Assembly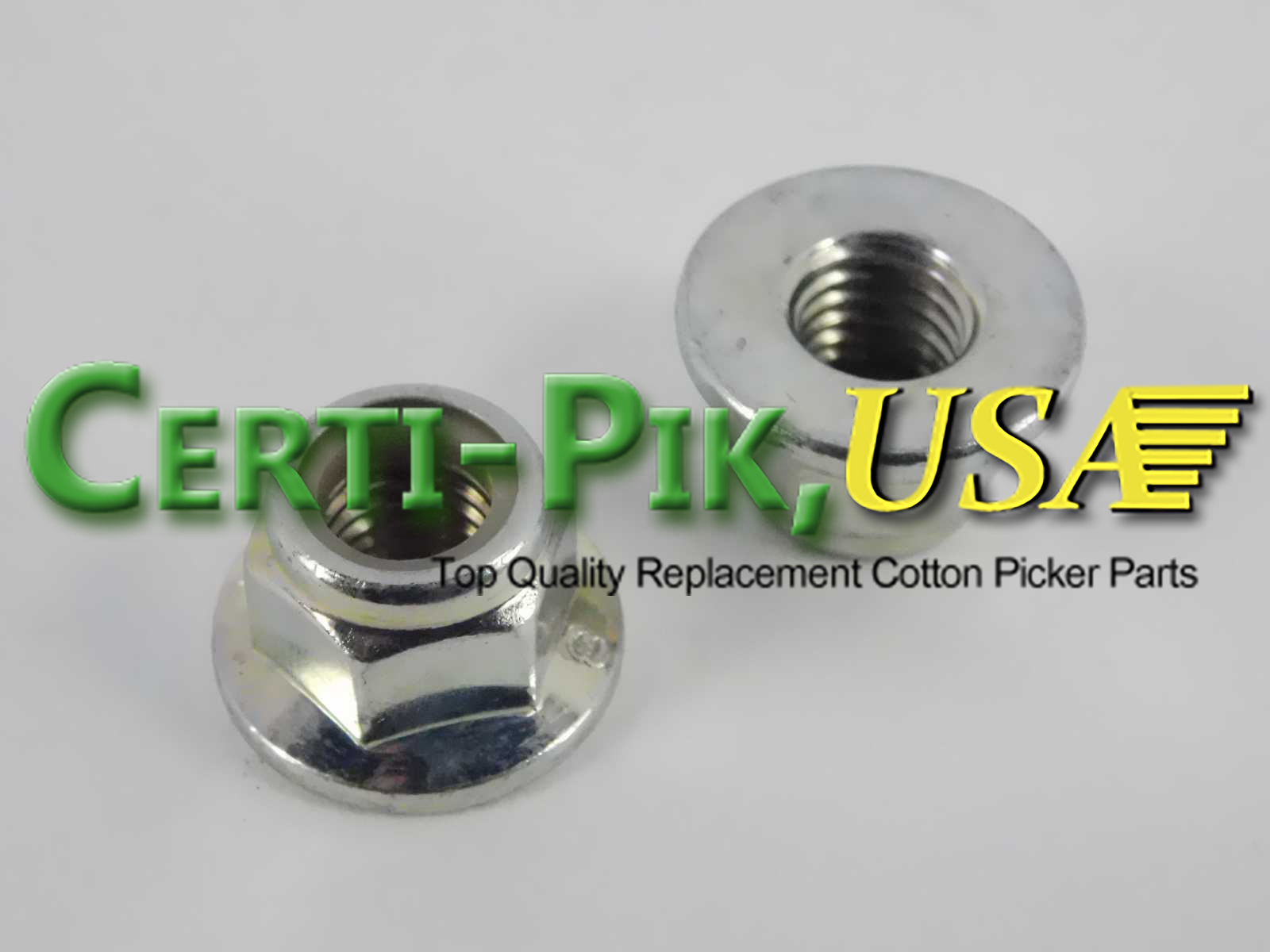 Description: NUT – M10-1.5 – NYLON LOCK

OEM Part: 14M7400

Section: Picking Unit Cabinet

John Deere 9935, 9970-CP690 18S Pressure Plate Assembly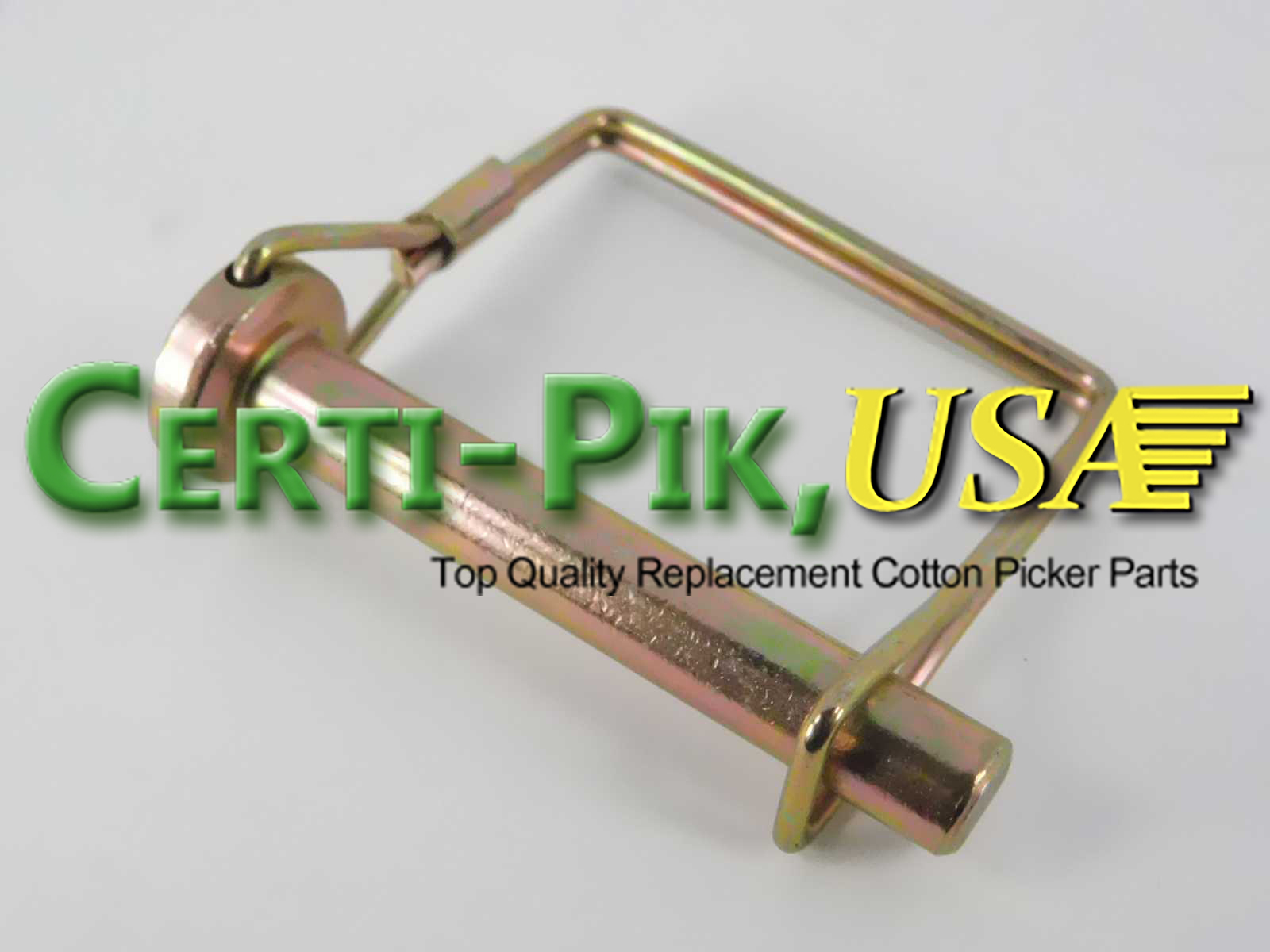 Description: PIN FASTENER LOCK – PRO – REAR PRESSURE DOOR

OEM Part: AN131764

Section: Picking Unit Cabinet

John Deere 9935, 9970-CP690 18S Pressure Plate Assembly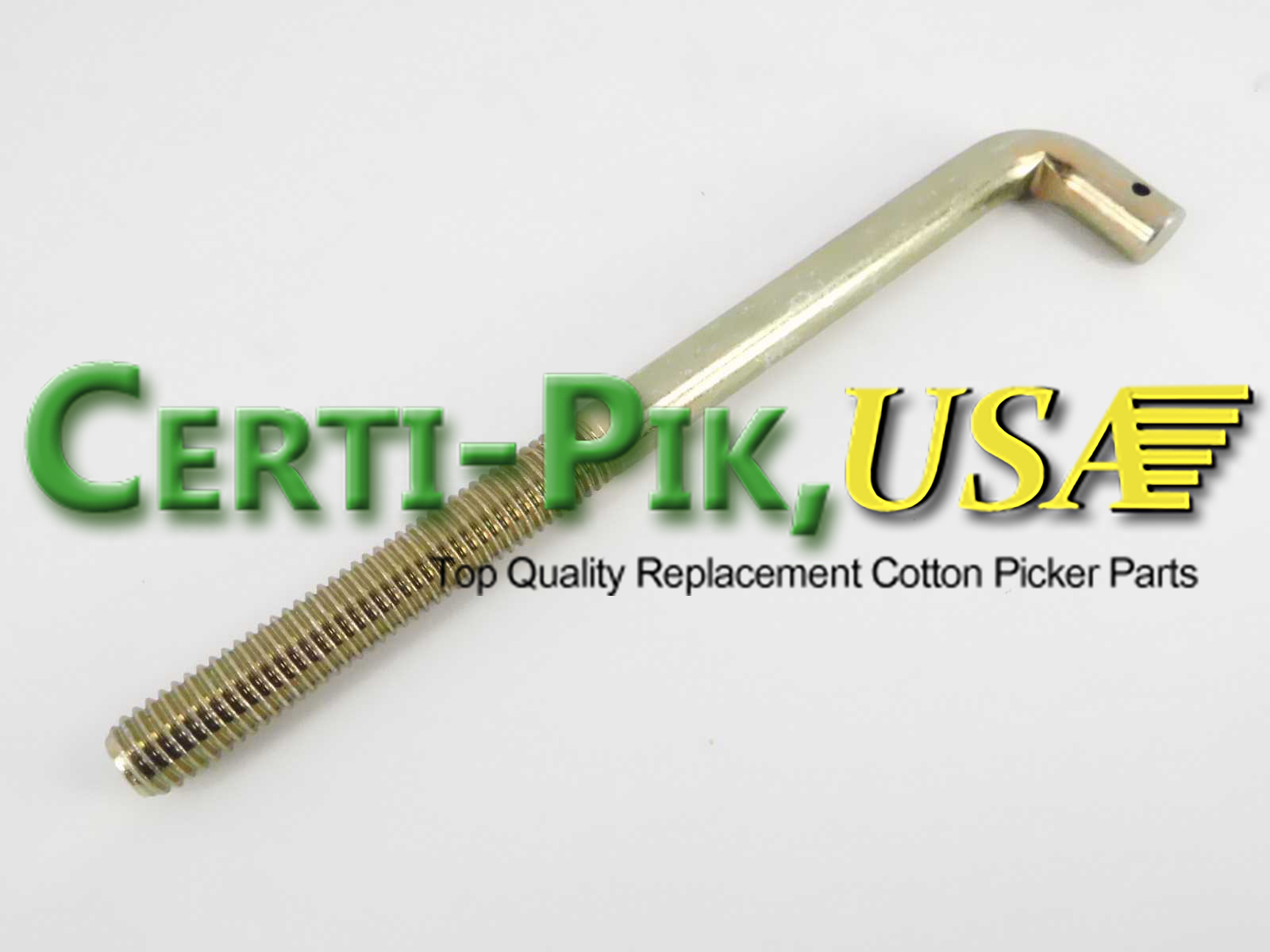 Description: HOOK BOLT – PRO – FRONT PRESSURE DOOR TENSION

OEM Part: N276049

Section: Picking Unit Cabinet

John Deere 9935, 9970-CP690 18S Pressure Plate Assembly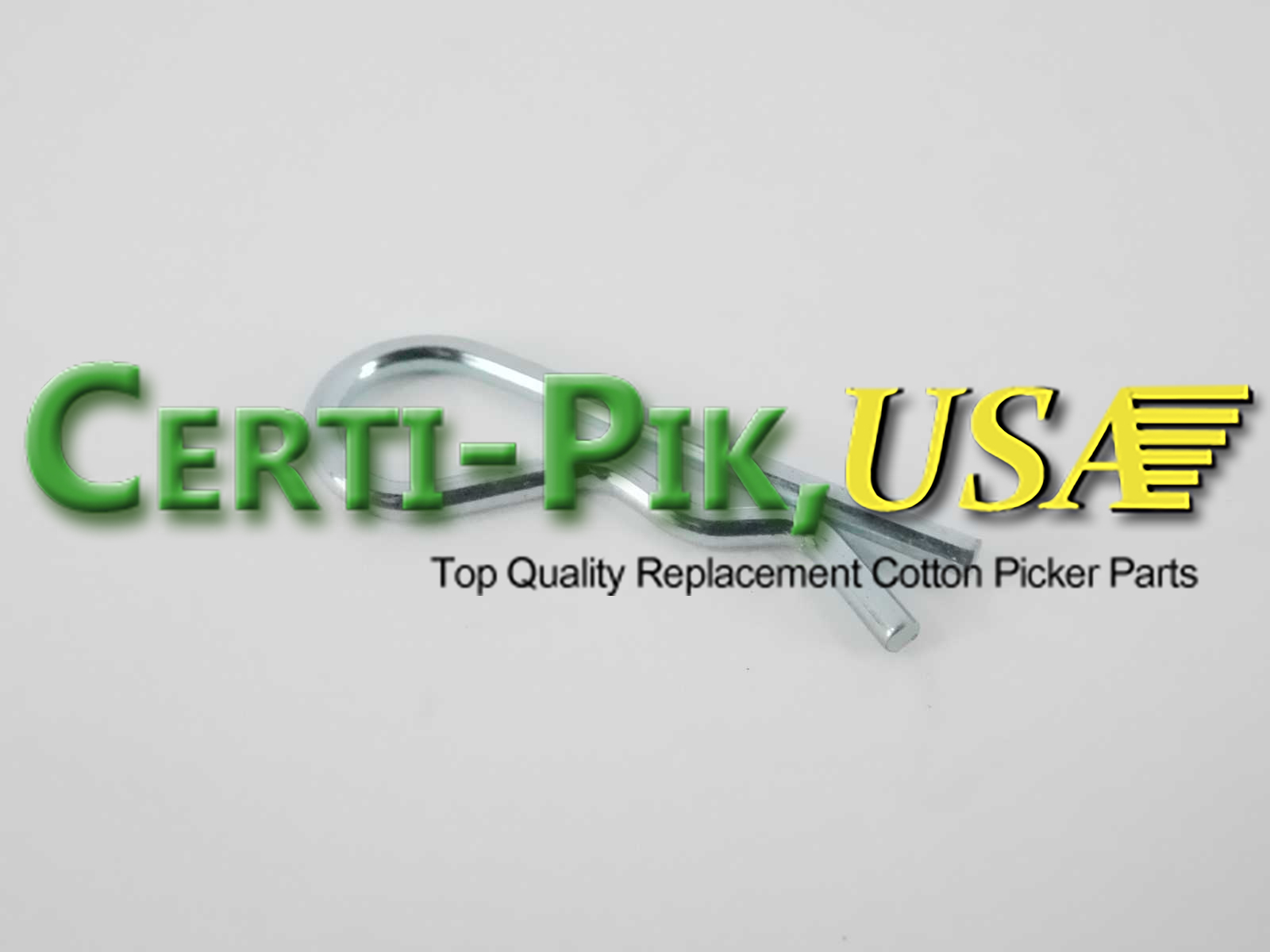 Description: PIN – SPRING LOCK PIN

OEM Part: J16931

Section: Picking Unit Cabinet

John Deere 9935, 9970-CP690 18S Pressure Plate Assembly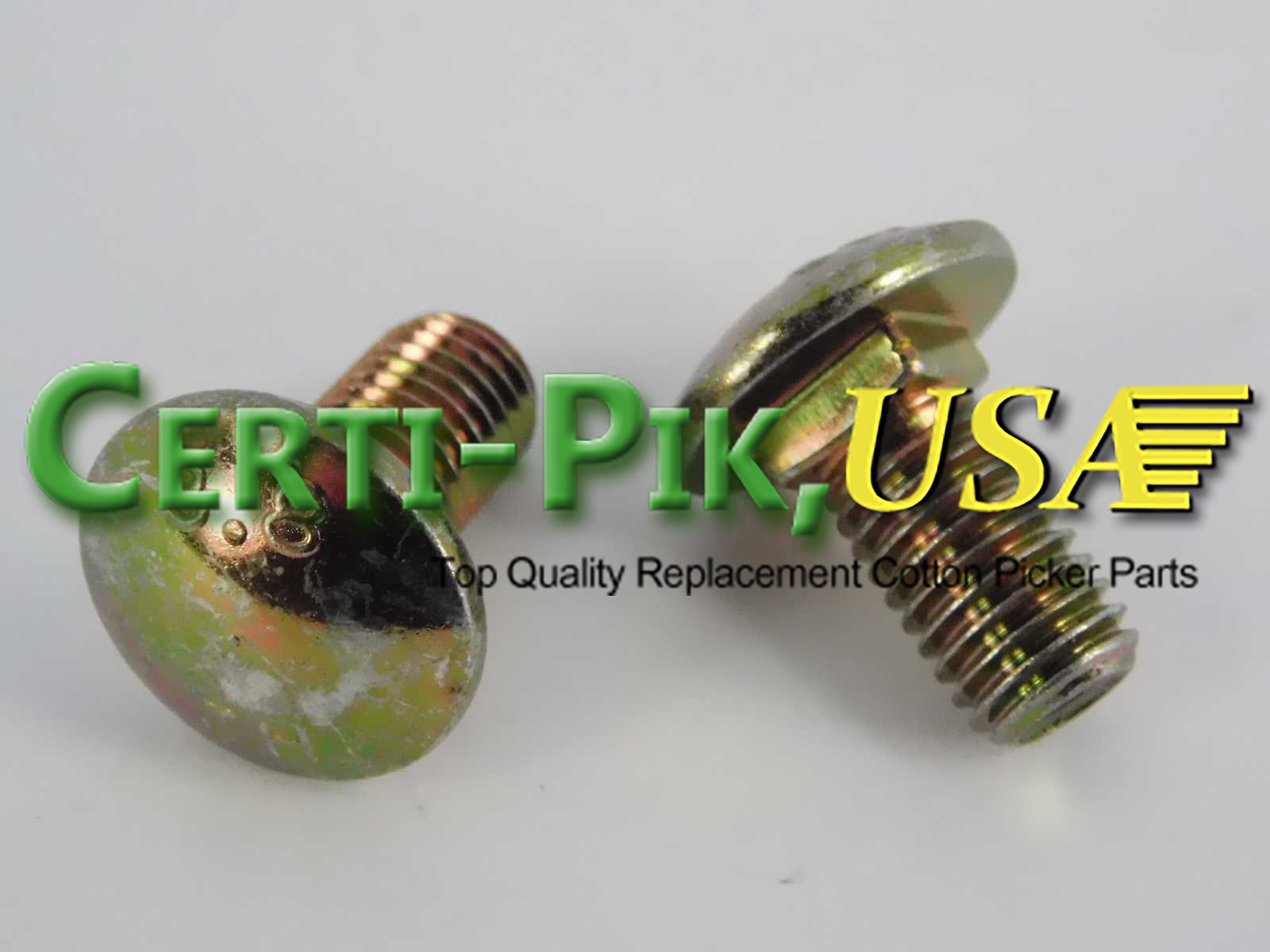 Description: BOLT – M10 X 20 ROUND HEAD – SQR NECK

OEM Part: 03M7190

Section: Picking Unit Cabinet

John Deere 9935, 9970-CP690 18S Pressure Plate Assembly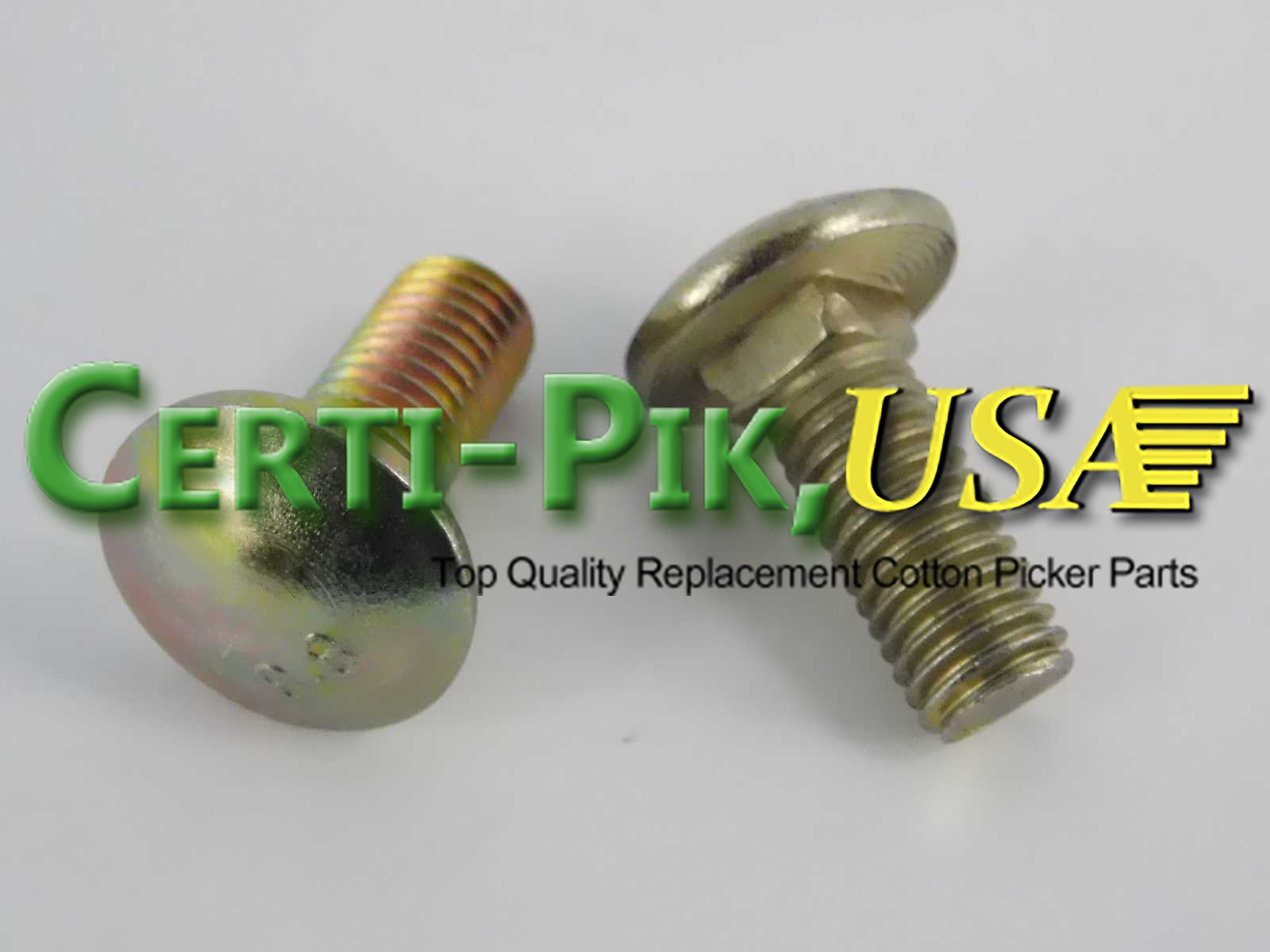 Description: BOLT – M10 X 25 ROUND HEAD – SQR NECK

OEM Part: 03M7191

Section: Picking Unit Cabinet

John Deere 9935, 9970-CP690 18S Pressure Plate Assembly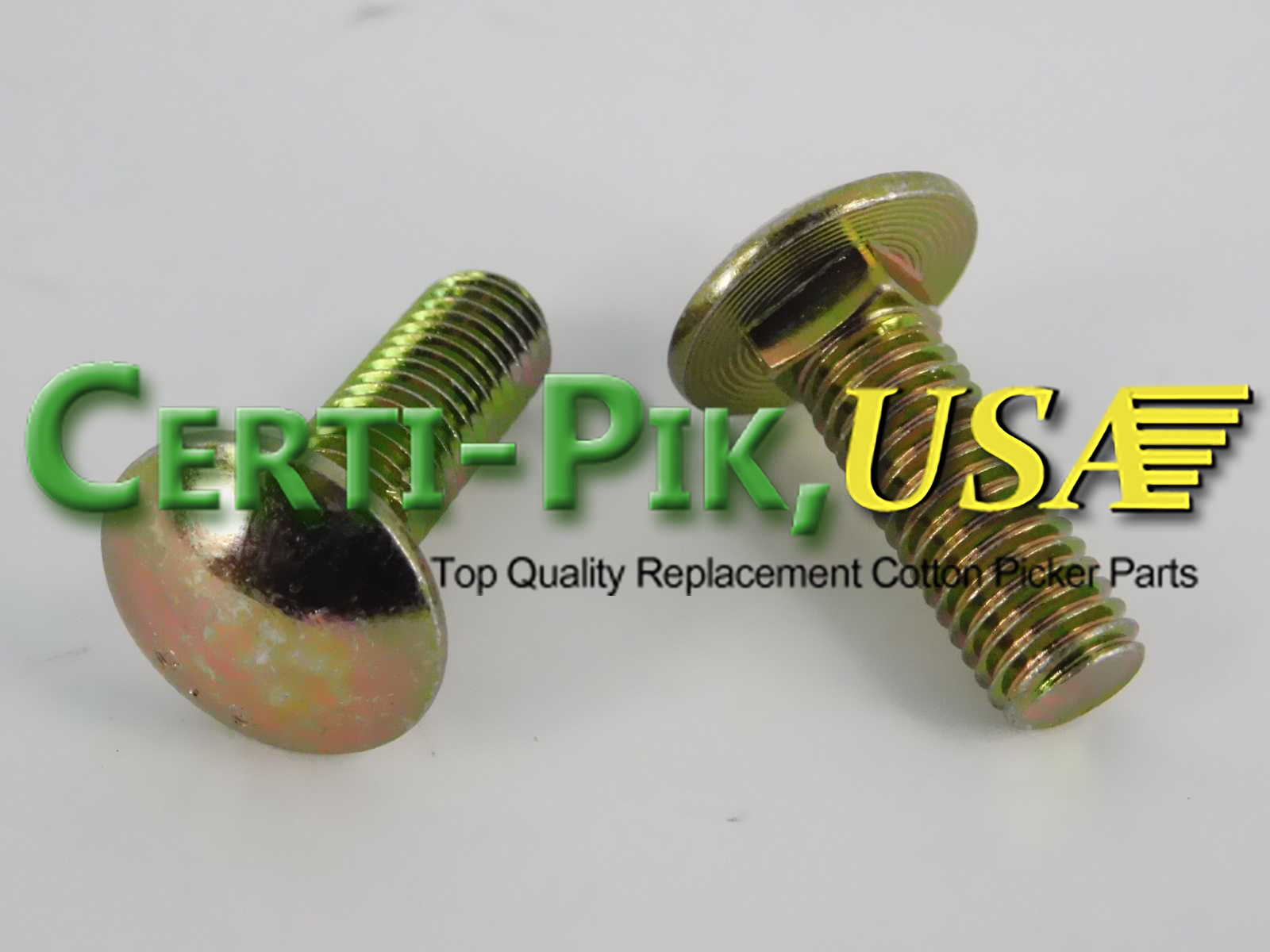 Description: BOLT – M10 X 30 ROUND HEAD – SQR NECK

OEM Part: 03M7192

Section: Picking Unit Cabinet

John Deere 9935, 9970-CP690 18S Pressure Plate Assembly



---
John Deere 9976-CP690 PRO-16 20S Pressure Plate Assembly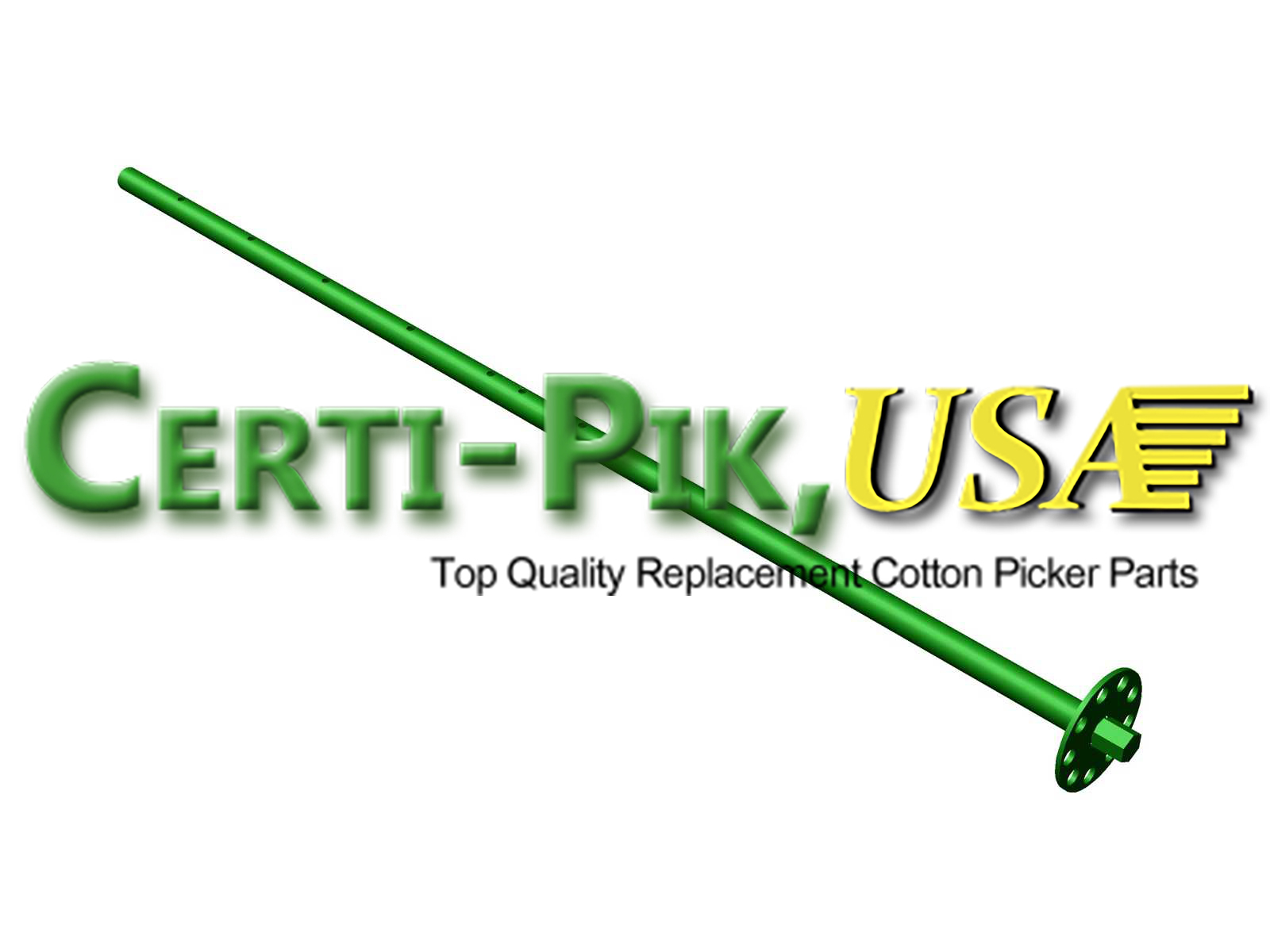 Description: SPRING TUBE – 20S, 9976 PRO16

OEM Part: AN272903

Section: Picking Unit Cabinet

John Deere 9976-CP770 20S Pressure Plate Assembly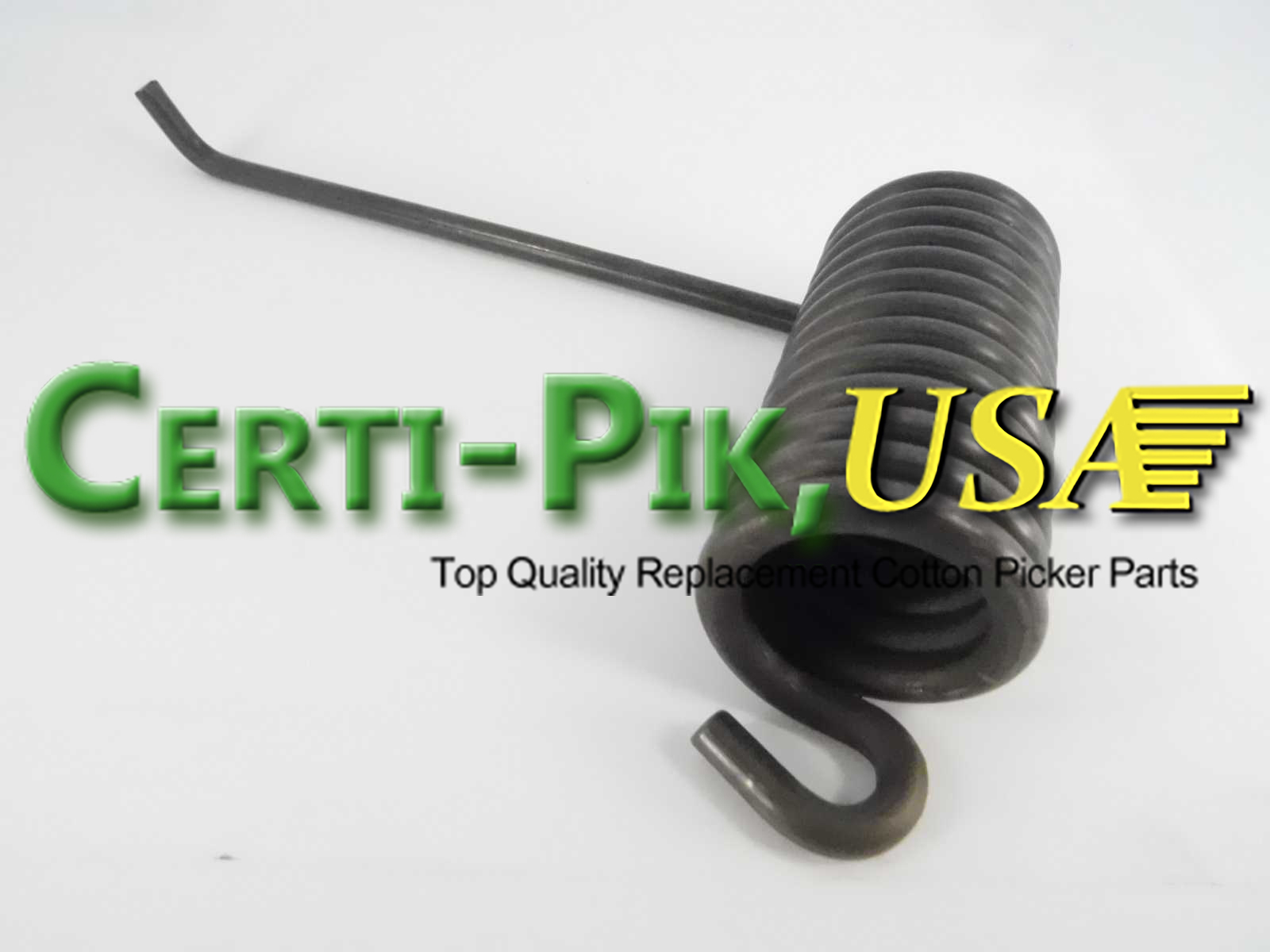 Description: SPRING – R.H. TORSION, PRO – PRESSURE PLATE, 9935-CP770 ( TOP AND BOTTOM POSITIONS )

OEM Part: N276341

Section: Picking Unit Cabinet

John Deere 9976-CP770 20S Pressure Plate Assembly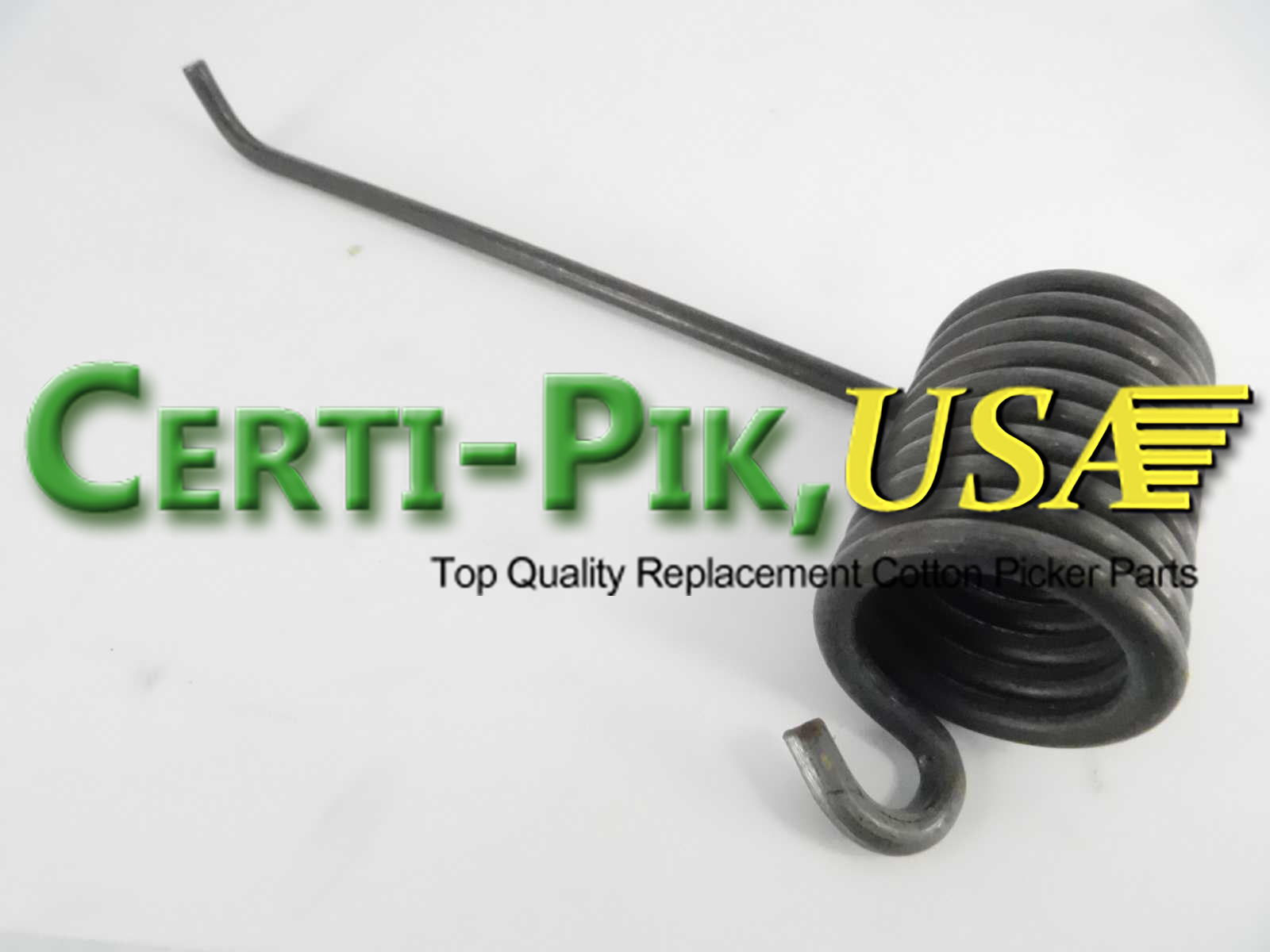 Description: SPRING – R.H. TORSION, 9900-CP690- FRONT PRESSURE PLATE

OEM Part: N190464

Section: Picking Unit Cabinet

John Deere 9976-CP770 20S Pressure Plate Assembly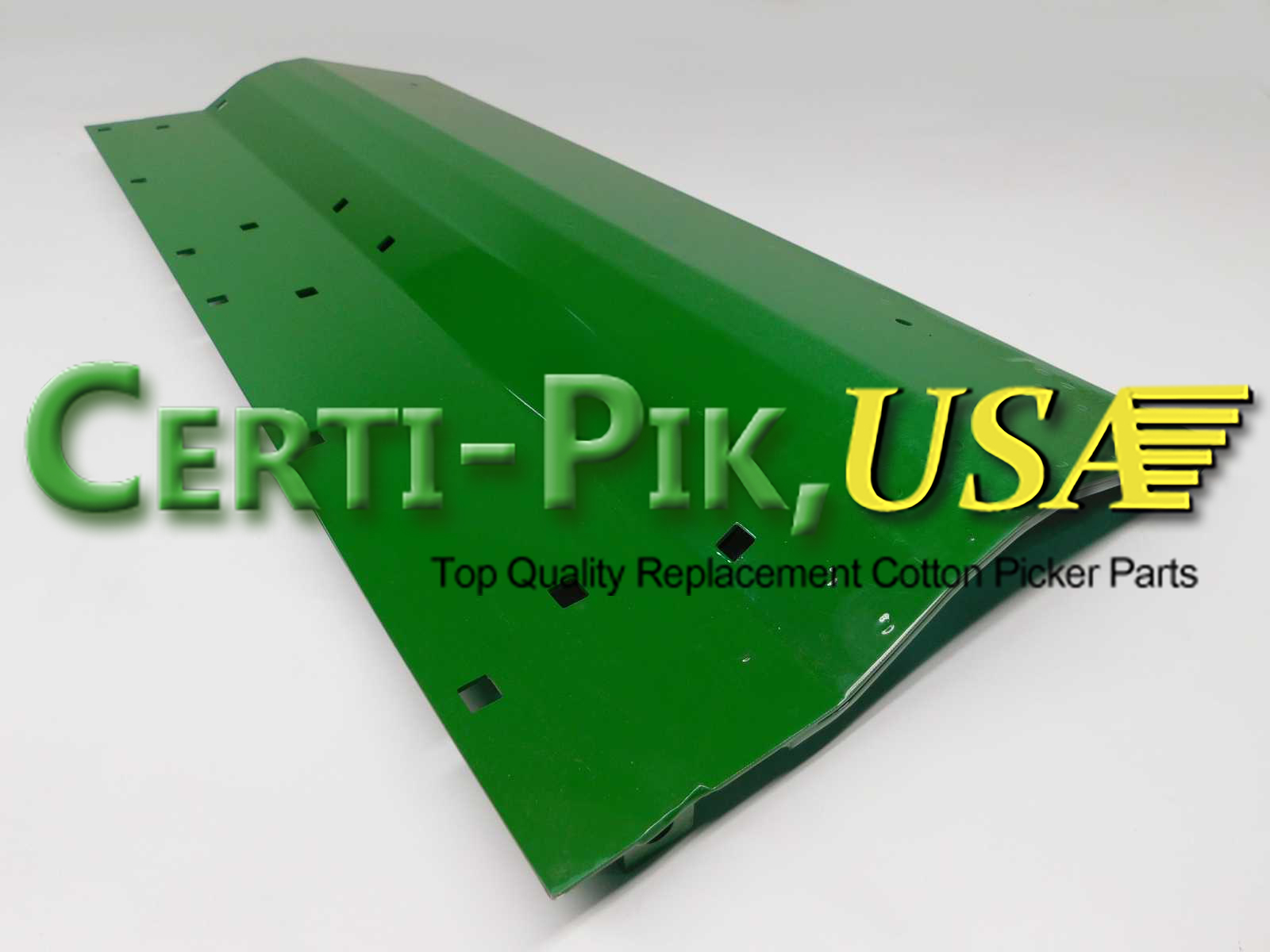 Description: PRESSURE PLATE – PRO-16 20S (9976-CP690)

OEM Part: AN274593

Section: Picking Unit Cabinet

John Deere 9976-CP770 20S Pressure Plate Assembly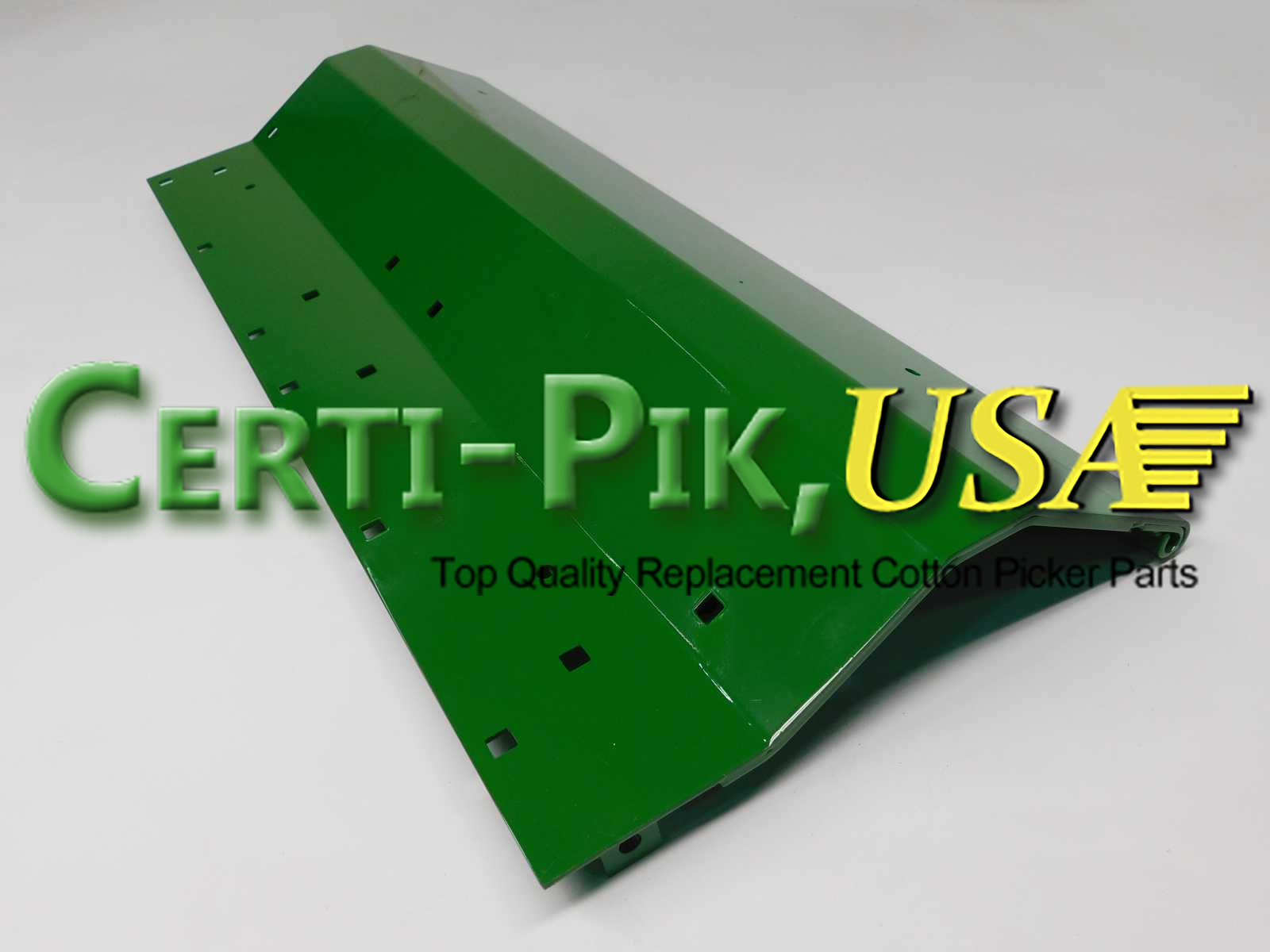 Description: PRESSURE PLATE – PRO-16 (20S)- NEW DEEP STYLE CONTOUR (9976-CP770) (ILL.)

OEM Part: AN279558

Section: Picking Unit Cabinet

John Deere 9976-CP770 20S Pressure Plate Assembly
Description: PIN – PRESSURE PLATE PRO SERIES (9935, 9970-CP770)

OEM Part: N275113

Section: Picking Unit Cabinet

John Deere 9976-CP770 20S Pressure Plate Assembly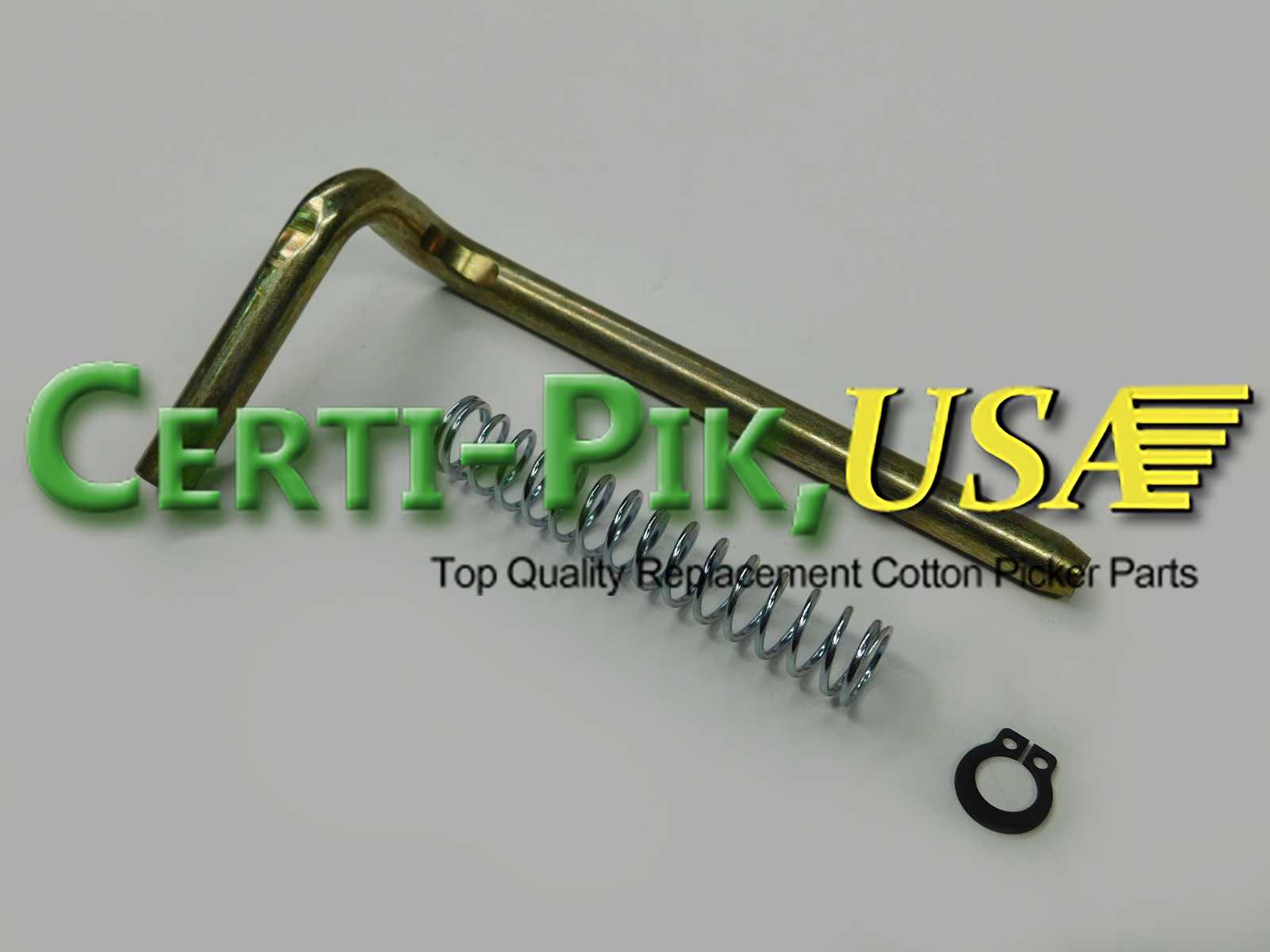 Description: PIN KIT – INCLUDES: 1x #75113-PIN, 1x #19488P-SPRING, 1x #33504P-SNAP RING

OEM Part: 75113K

Section: Picking Unit Cabinet

John Deere 9976-CP770 20S Pressure Plate Assembly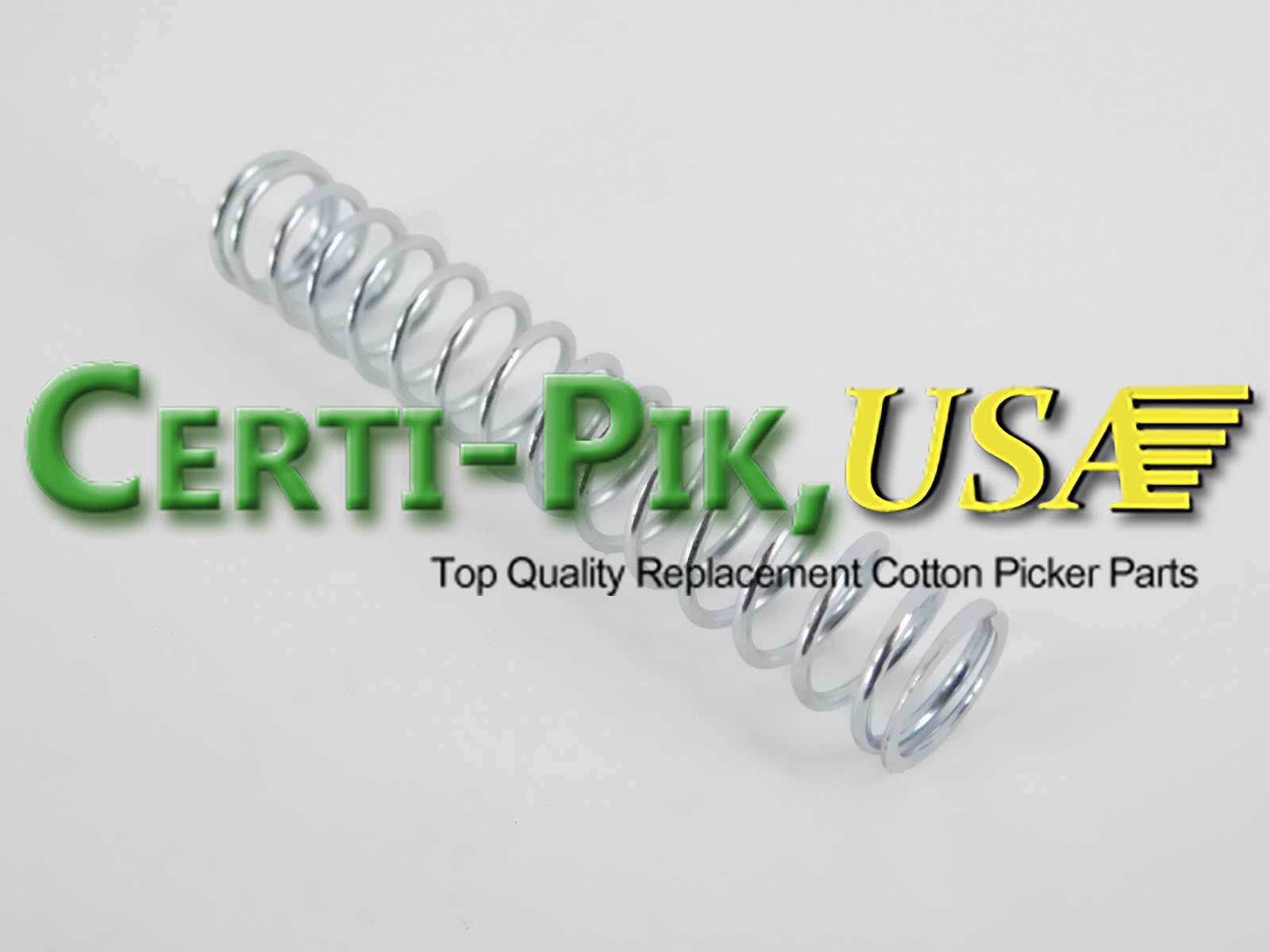 Description: SPRING – (9900-CP770) REPLACES N33404

OEM Part: KK19488

Section: Picking Unit Cabinet

John Deere 9976-CP770 20S Pressure Plate Assembly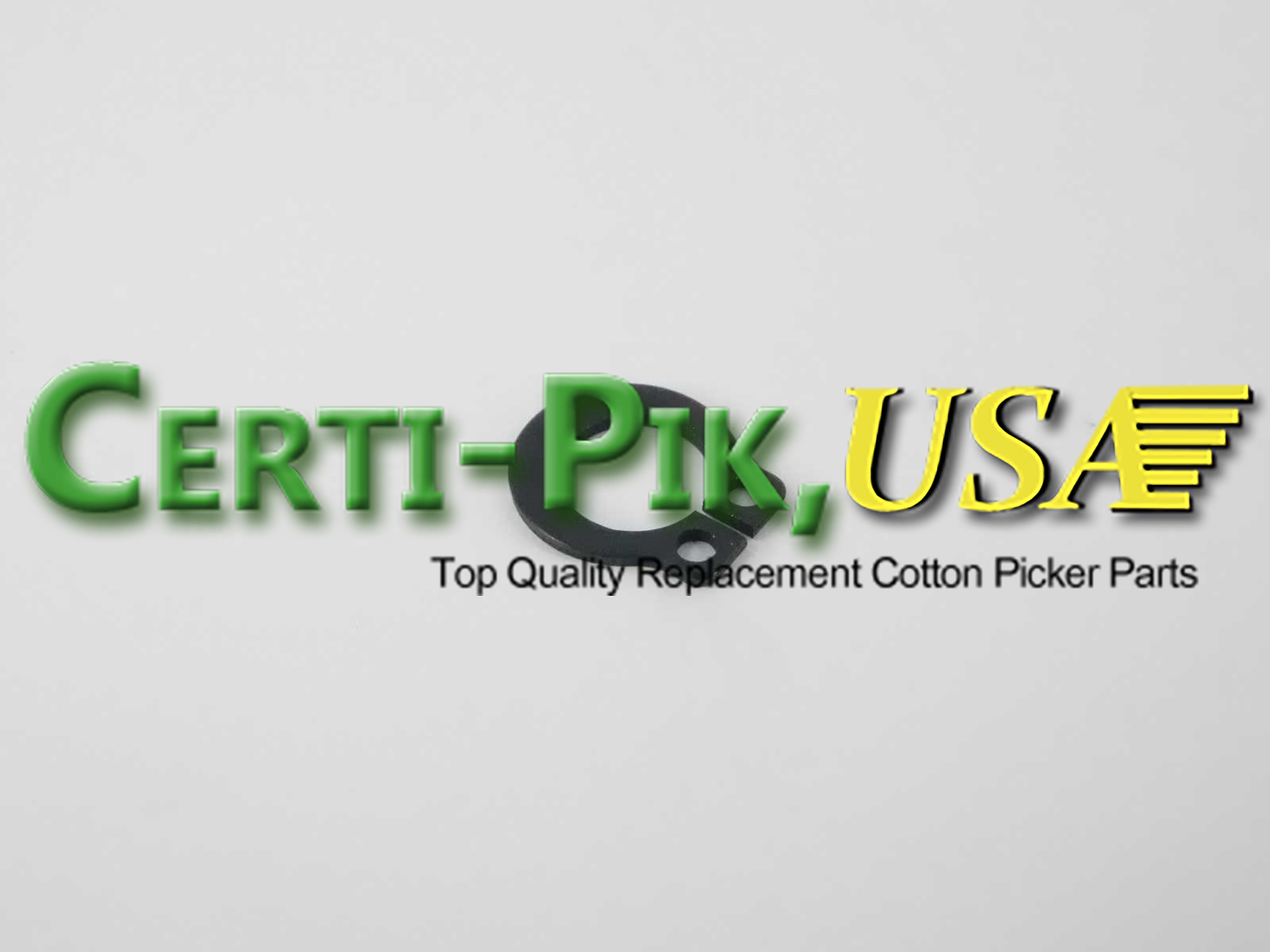 Description: SNAP RING (9900-CP770)

OEM Part: N33504

Section: Picking Unit Cabinet

John Deere 9976-CP770 20S Pressure Plate Assembly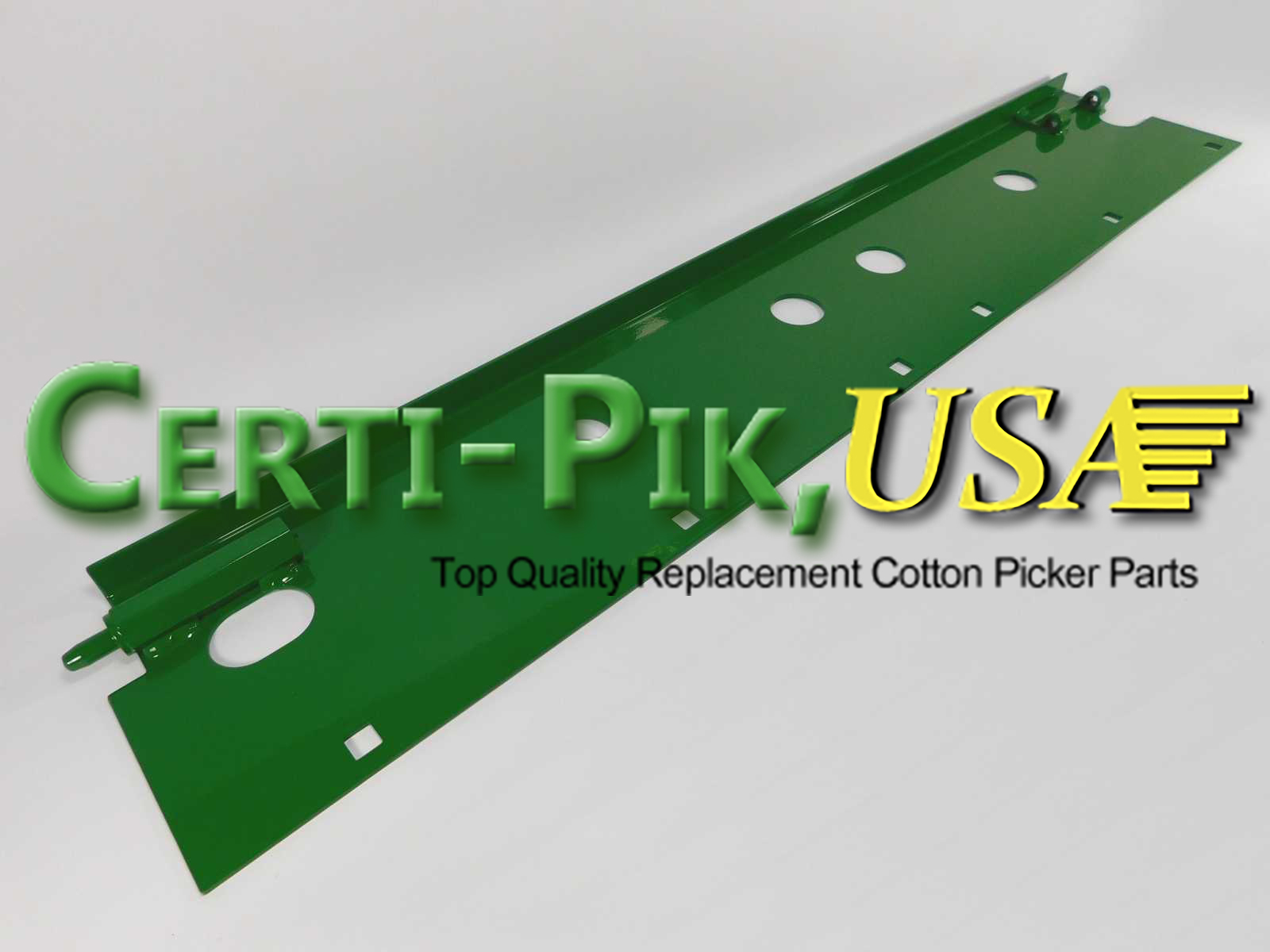 Description: EXT. – FRONT PRESSURE PLATE, PRO-16 20S (9976-CP770)

OEM Part: AN272944

Section: Picking Unit Cabinet

John Deere 9976-CP770 20S Pressure Plate Assembly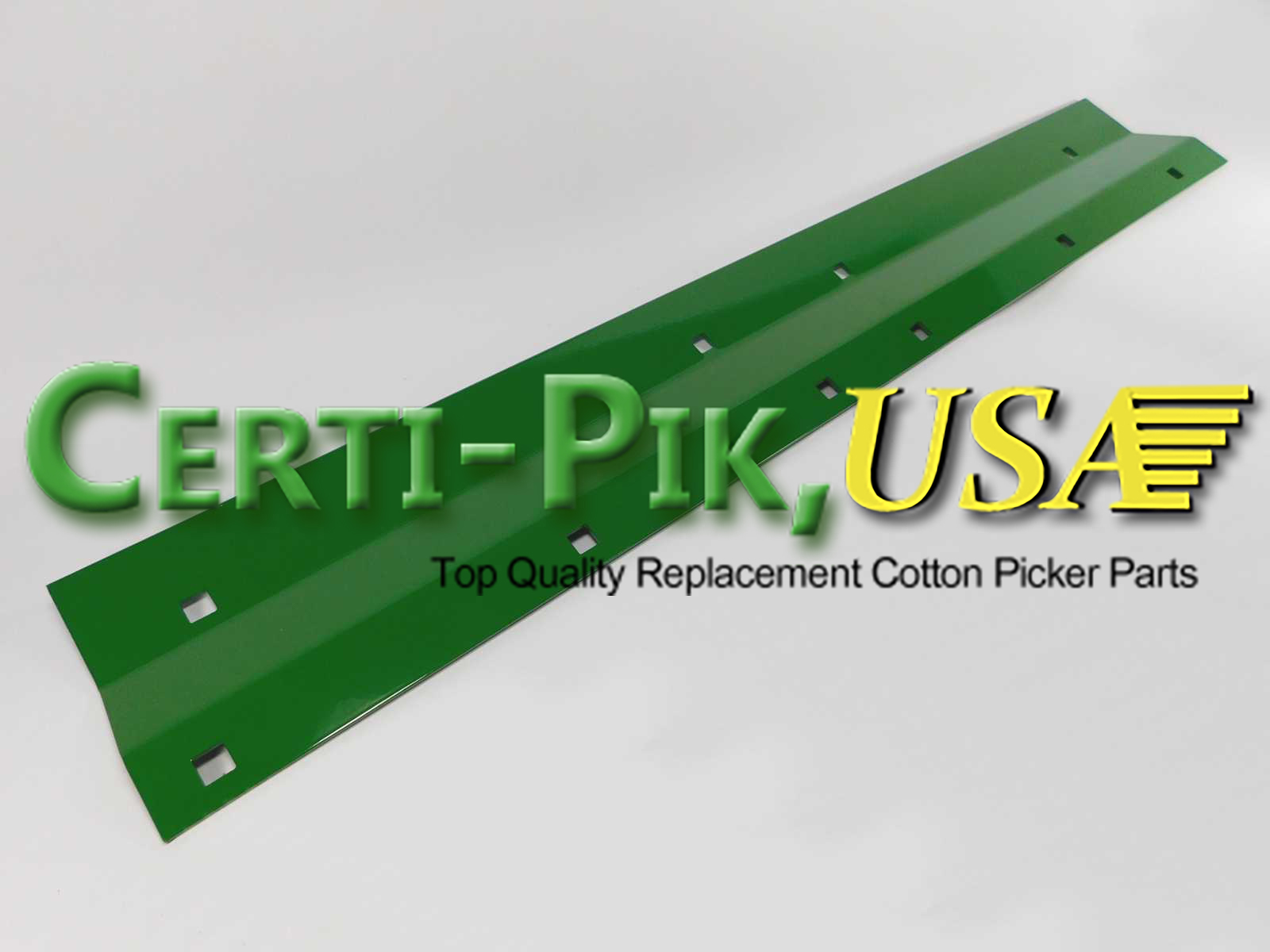 Description: EXT. – REAR PRESSURE PLATE, PRO-16 20S (9976-CP690)

OEM Part: N274103

Section: Picking Unit Cabinet

John Deere 9976-CP770 20S Pressure Plate Assembly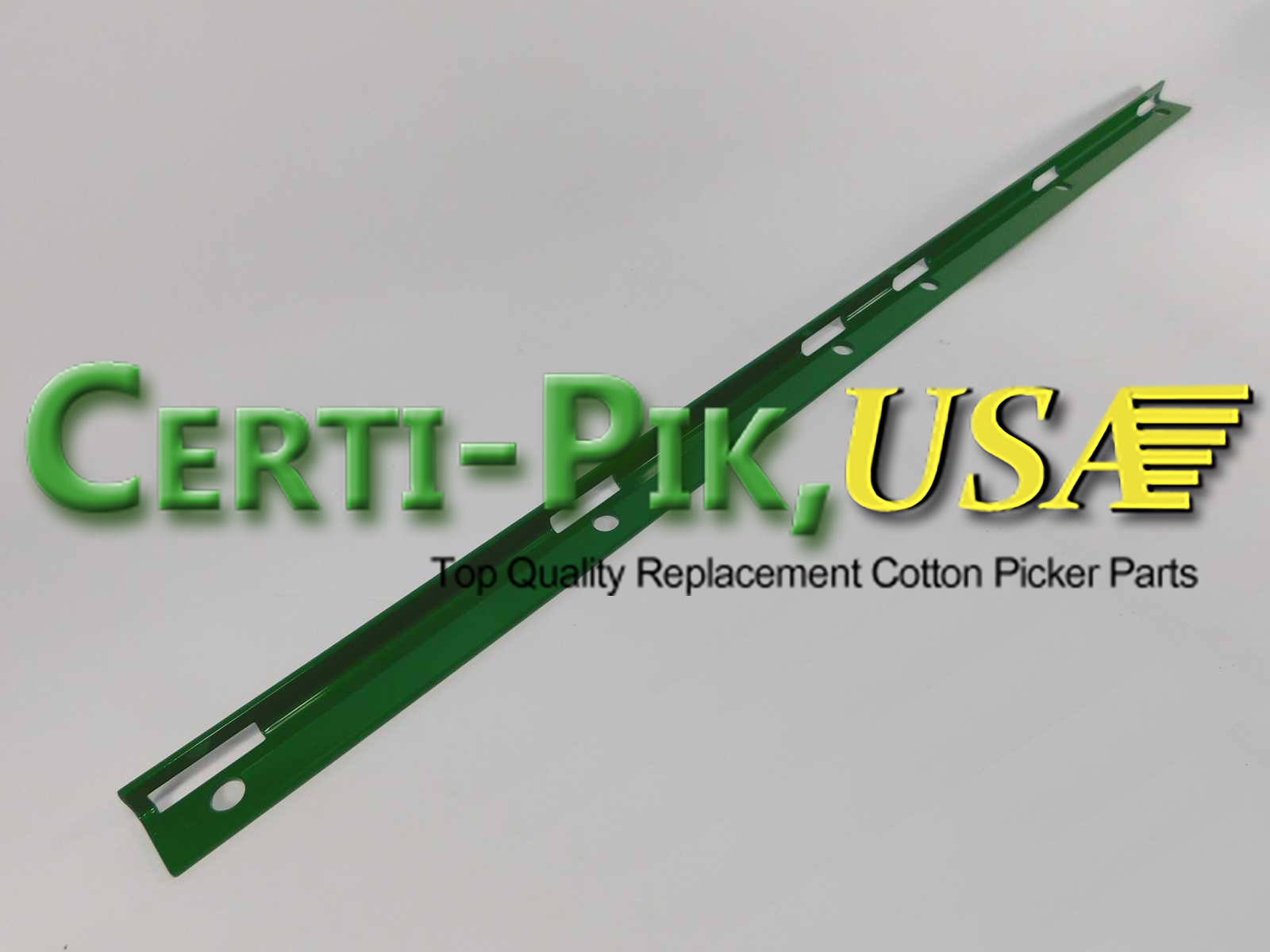 Description: ANGLE – EXTENSION CLAMP, PRESSURE PLATE, PRO-16 20S (9976-CP770) (AR: 6x 01519-1″-BOLT & 6x 10215P-NUT)

OEM Part: N274102

Section: Picking Unit Cabinet

John Deere 9976-CP770 20S Pressure Plate Assembly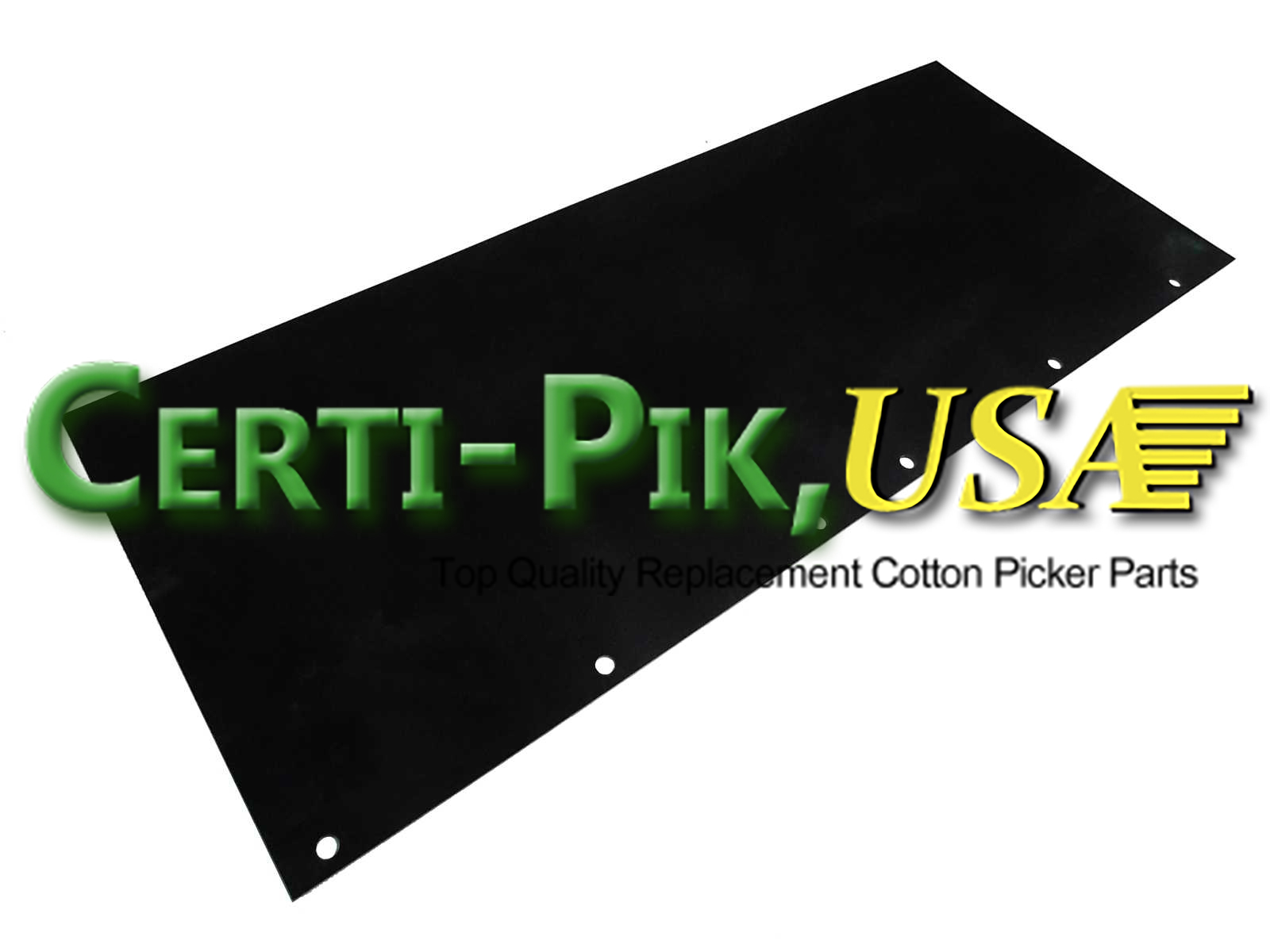 Description: EXTENSION – PLASTIC, PRESSURE PLATE, PRO-16 20S, FRONT & REAR – REPLACES #N274104 : (7760-CP770)

OEM Part: KK10467

Section: Picking Unit Cabinet

John Deere 9976-CP770 20S Pressure Plate Assembly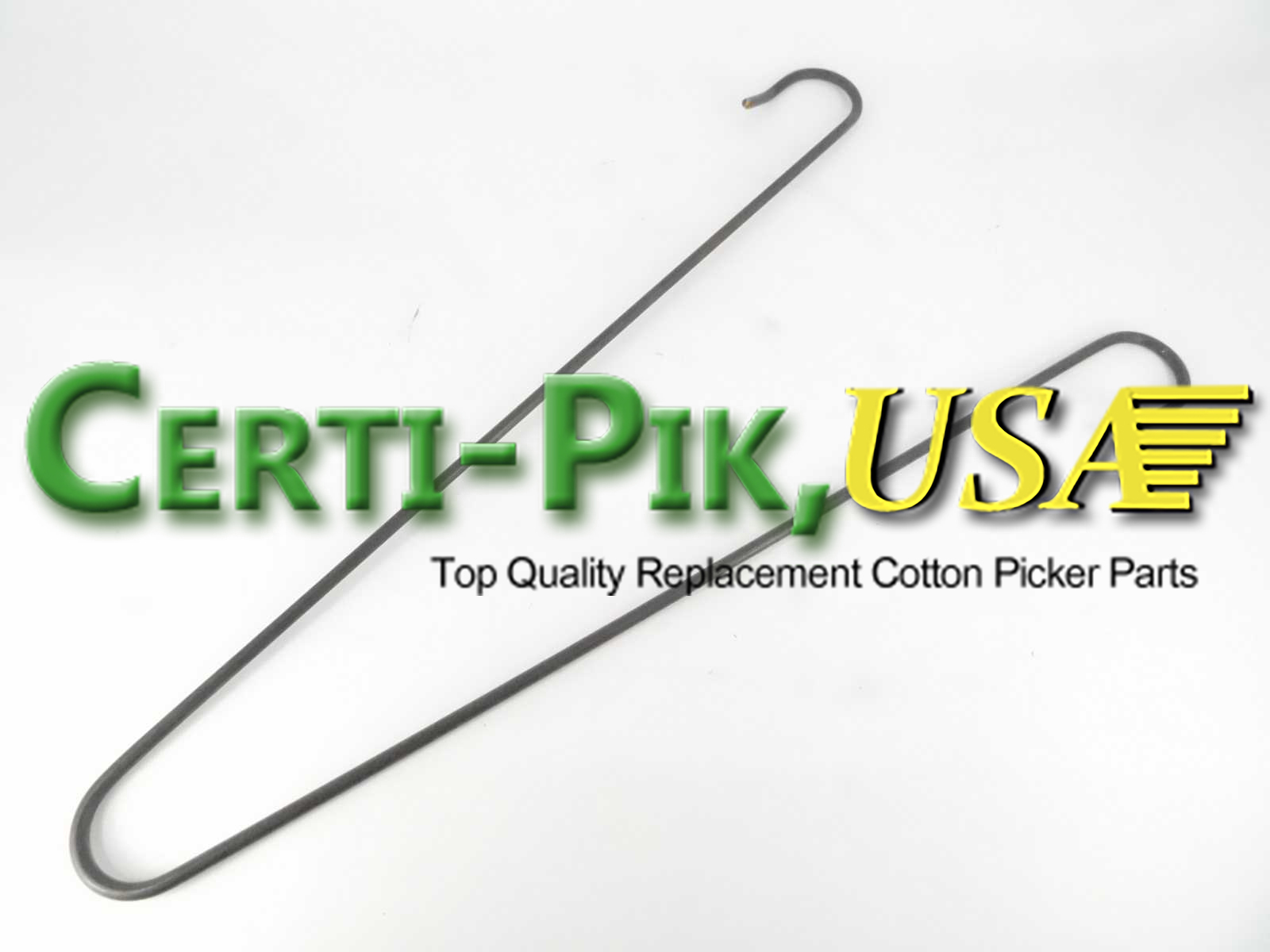 Description: REINFORCEMENT – PRESSURE PLATE (9935-CP770 – IN-LINE & PRO) 2x / 18S PLATE, 3x / 20S PLATE

OEM Part: N198712

Section: Picking Unit Cabinet

John Deere 9976-CP770 20S Pressure Plate Assembly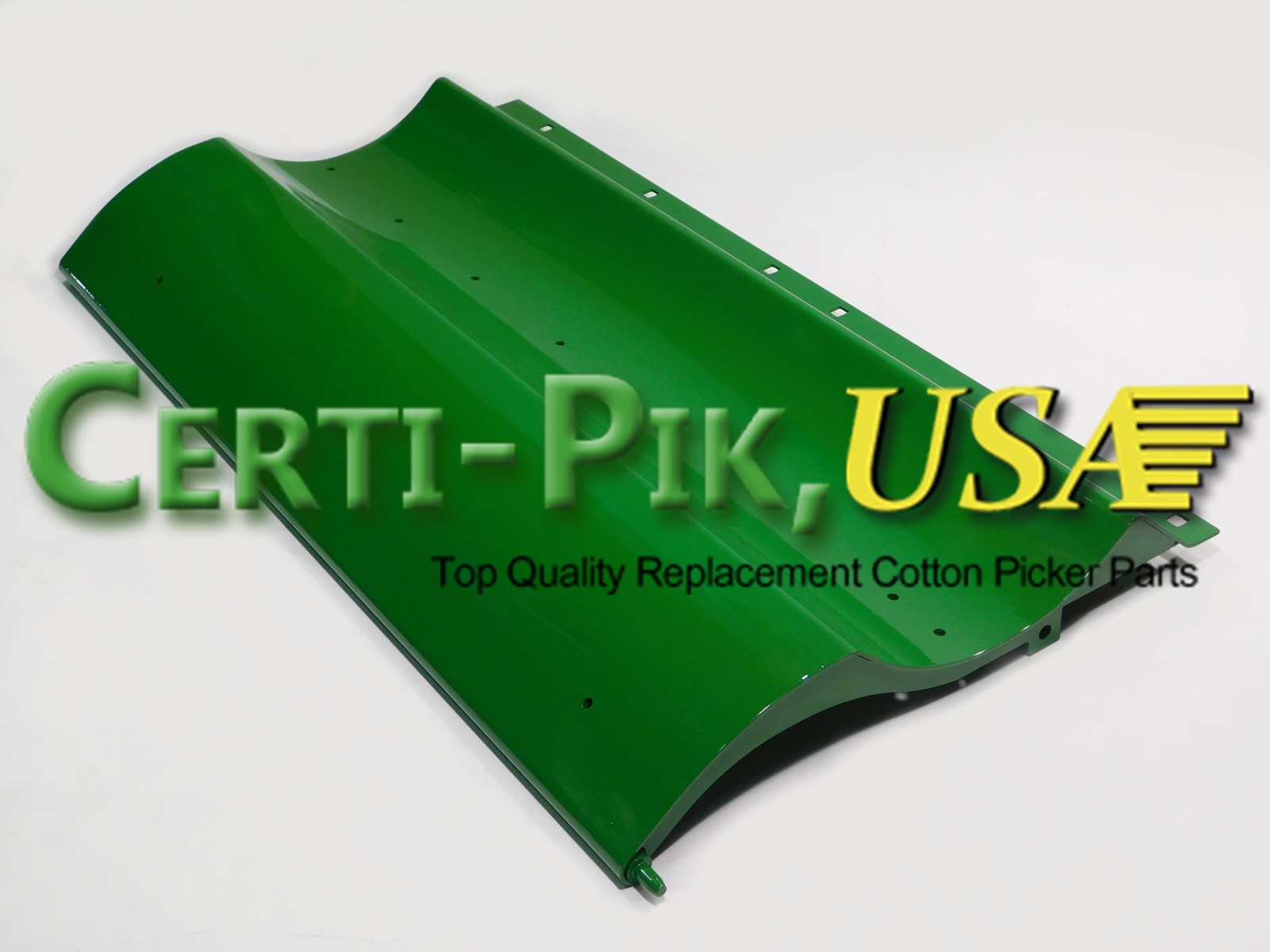 Description: Single Pik – CTX ExtenDoor – JD – PRESSURE PLATE – PRO 16 20S : FRONT (9976-CP770) & REAR (7760&CP770) – REPLACES OEM #AN274593 & AN279558 – ( THIS DOOR USES 3x #669970 & 1x #669971 SCRAPPING PLATES)

OEM Part: CTX74593F

Section: Picking Unit Cabinet

John Deere 9976-CP770 20S Pressure Plate Assembly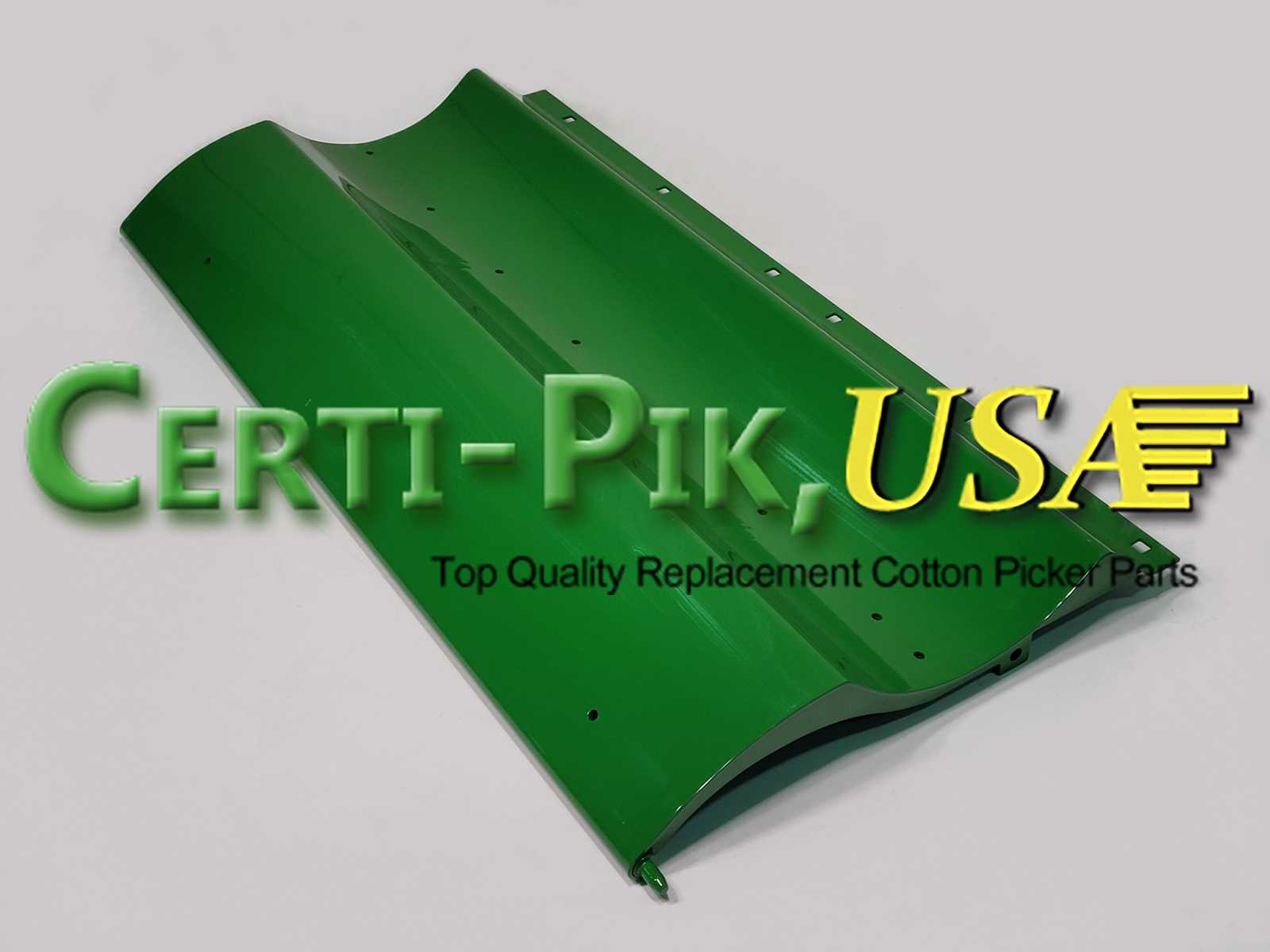 Description: Single Pik – CTX ExtenDoor – JD – PRESSURE PLATE – PRO 16 20S : REAR (9976-9996) REPLACES OEM #AN274593 – (THIS DOOR USES 3x #669970 & 1x #669971 SCRAPPING PLATES)

OEM Part: CTX74593R

Section: Picking Unit Cabinet

John Deere 9976-CP770 20S Pressure Plate Assembly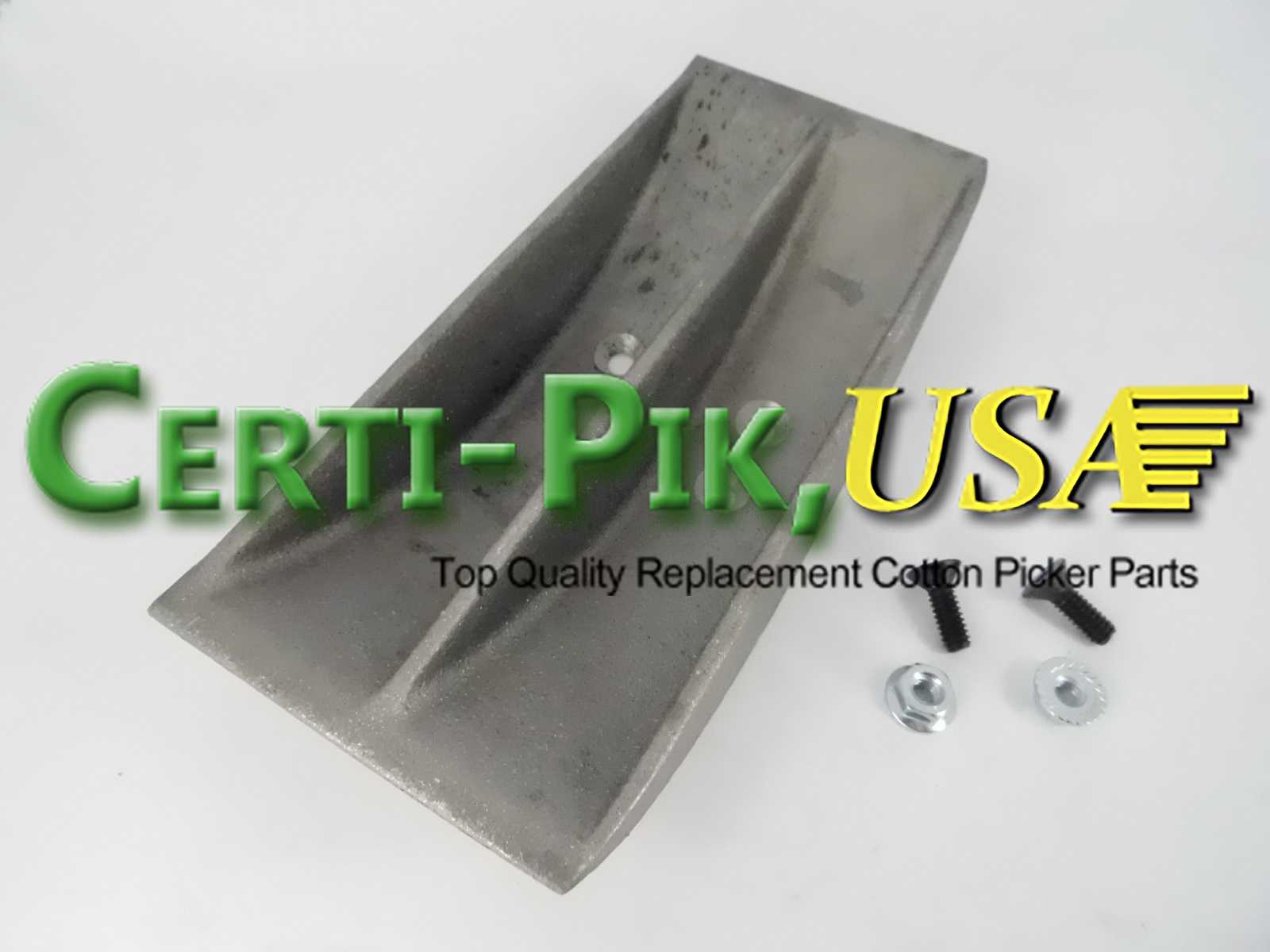 Description: TOP (2-SPINDLE) CTX SCRAPPING PLATE – SOLD WITH ATTACHING HARDWARE – 2 BOLTS, & NUTS, (1 ON TOP OF 20 SPIN. DOOR)

OEM Part: 669971

Section: Picking Unit Cabinet

John Deere 9976-CP770 20S Pressure Plate Assembly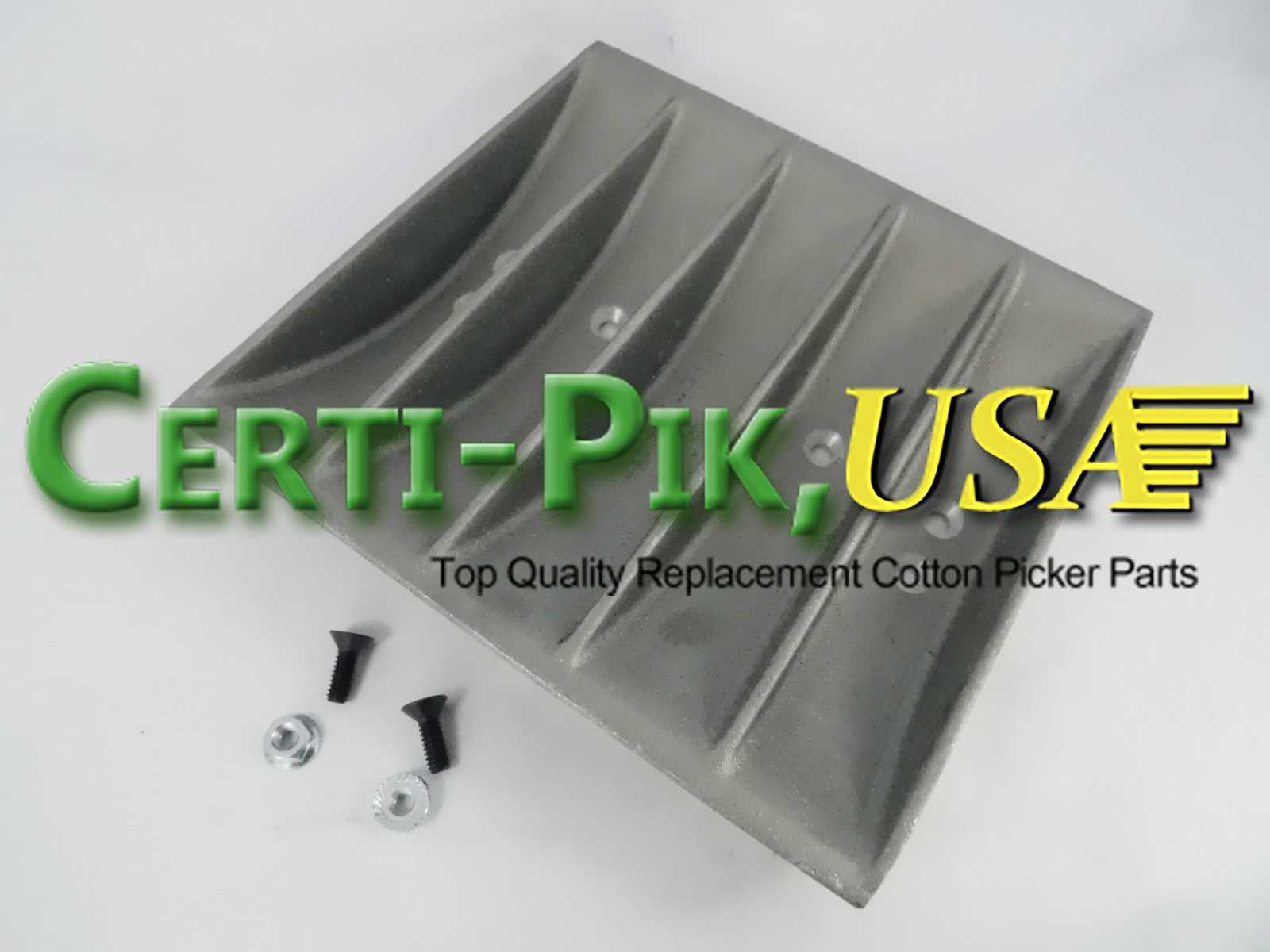 Description: CTX (5-SPINDLE) SCRAPPING PLATE – SOLD WITH ATTACHING HARDWARE- 2 BOLTS, & NUTS, NOT USED W/ REAR CASE

OEM Part: 669970

Section: Picking Unit Cabinet

John Deere 9976-CP770 20S Pressure Plate Assembly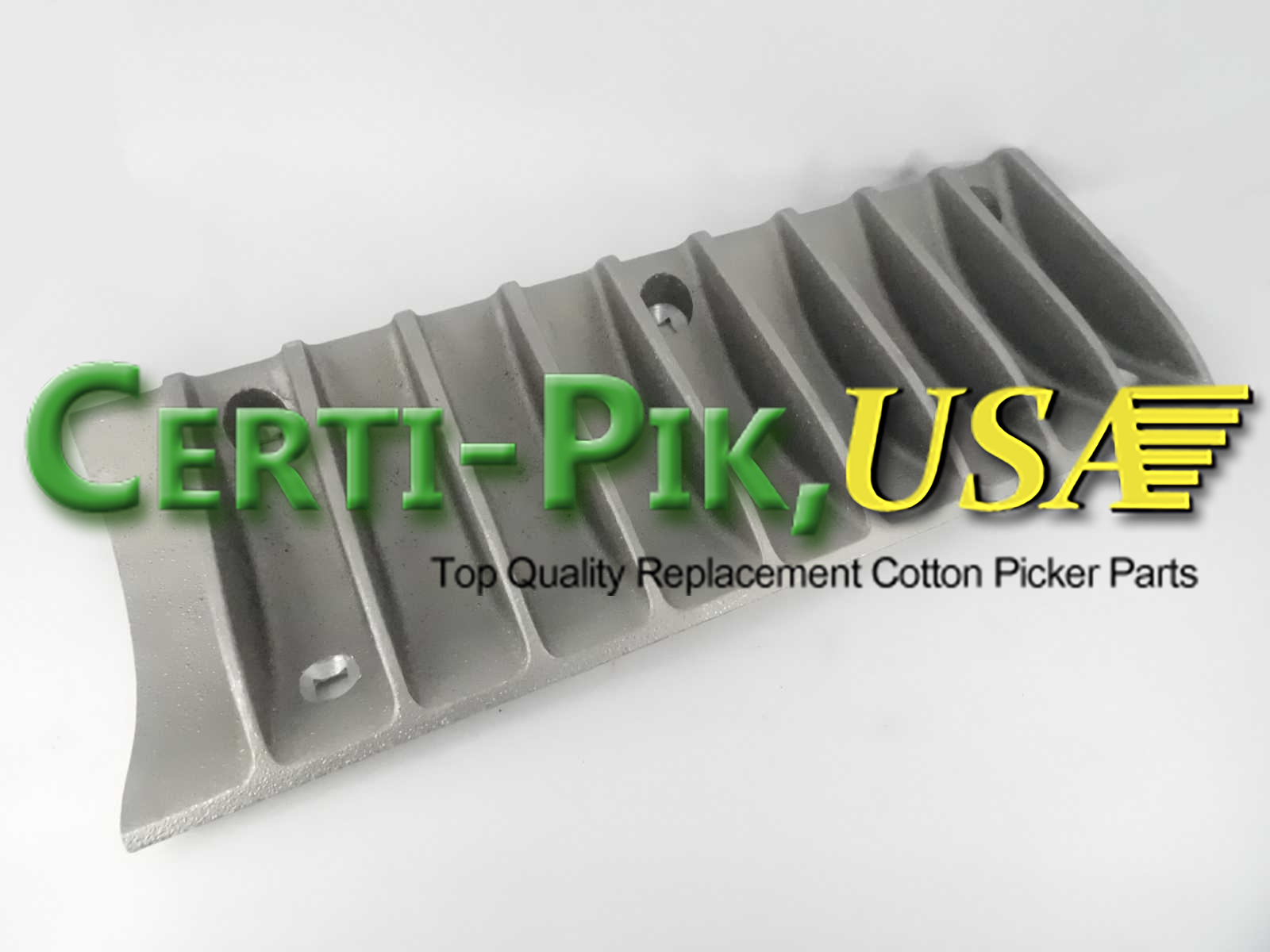 Description: 10 SPINDLE SCRAPPING PLATE – FITS OEM STYLE JD DOORS – PRO SERIES – 2 / PRO-16 DOOR , 1 / PRO-12 DOOR

OEM Part: N372970

Section: Picking Unit Cabinet

John Deere 9976-CP770 20S Pressure Plate Assembly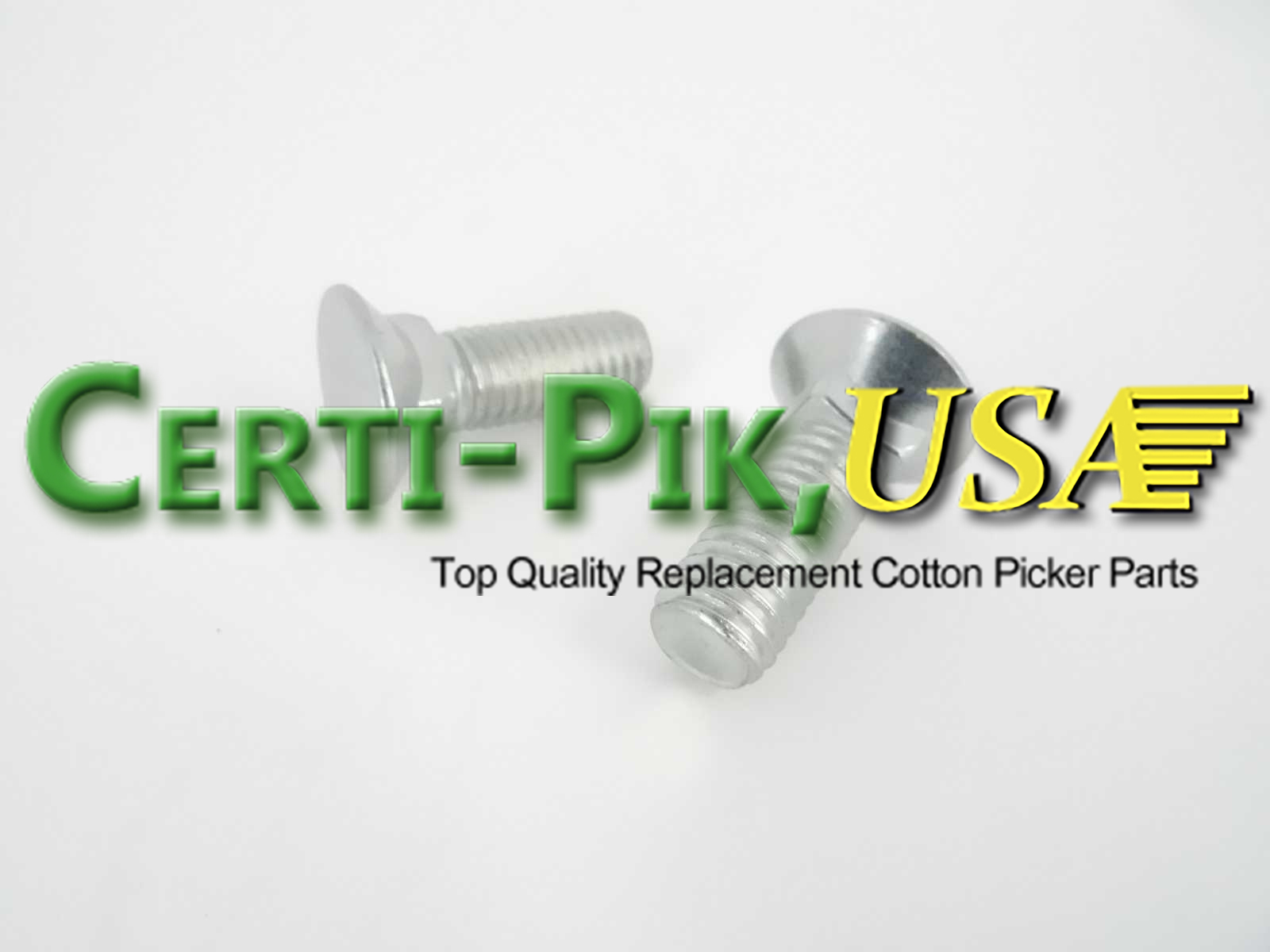 Description: BOLT – M10 X 30 – PLOW – PRO SCRAPPING PLATE

OEM Part: 09M7004

Section: Picking Unit Cabinet

John Deere 9976-CP770 20S Pressure Plate Assembly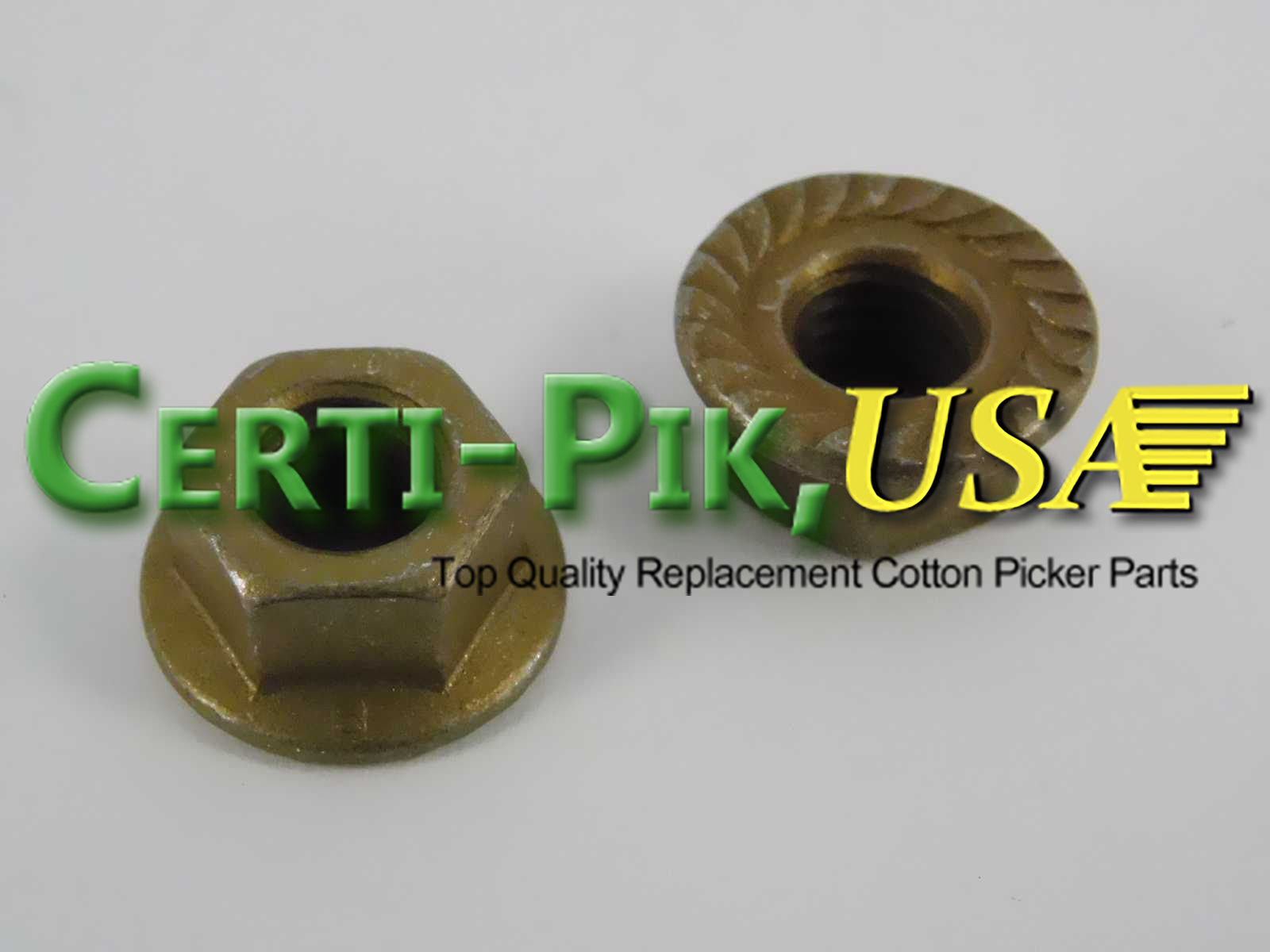 Description: NUT – M10 – SERR HEX FLANGE

OEM Part: E63526

Section: Picking Unit Cabinet

John Deere 9976-CP770 20S Pressure Plate Assembly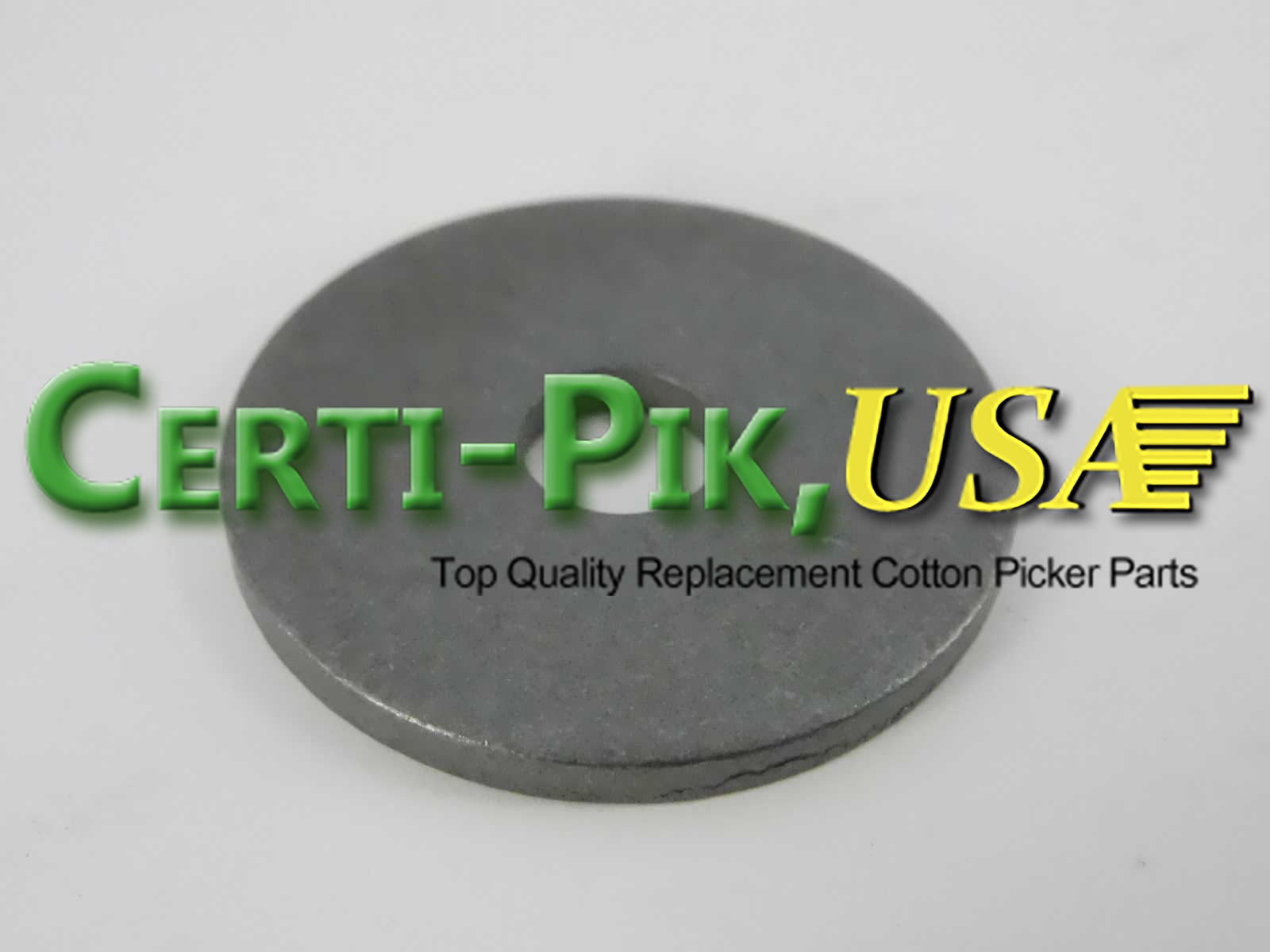 Description: WASHER – .410 X 1.5 X .120″

OEM Part: 24H1296

Section: Picking Unit Cabinet

John Deere 9976-CP770 20S Pressure Plate Assembly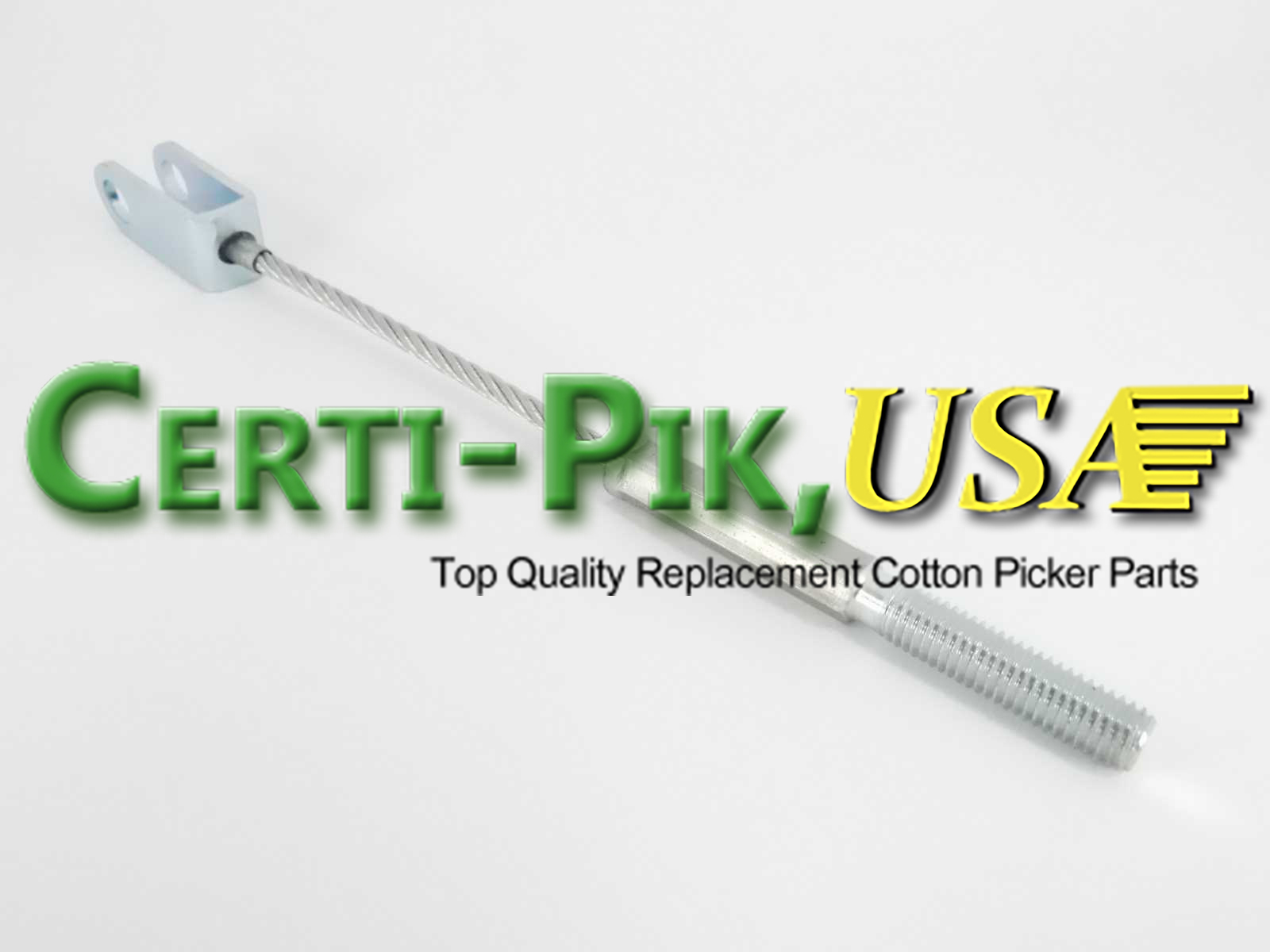 Description: CABLE ASSEMBLY – PRO – REAR PRESSURE DOOR TENSION

OEM Part: AN273753

Section: Picking Unit Cabinet

John Deere 9976-CP770 20S Pressure Plate Assembly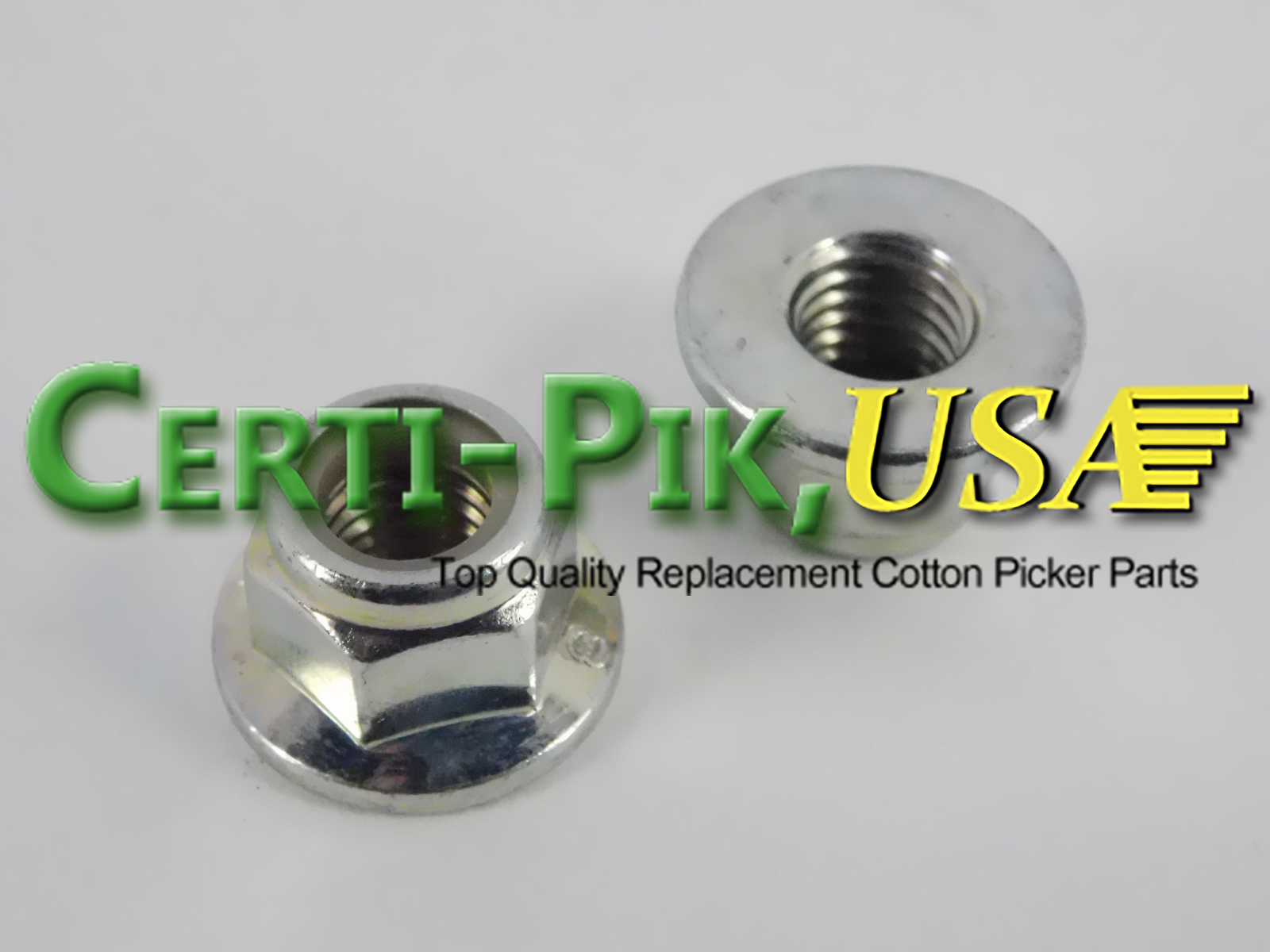 Description: NUT – M10-1.5 – NYLON LOCK

OEM Part: 14M7400

Section: Picking Unit Cabinet

John Deere 9976-CP770 20S Pressure Plate Assembly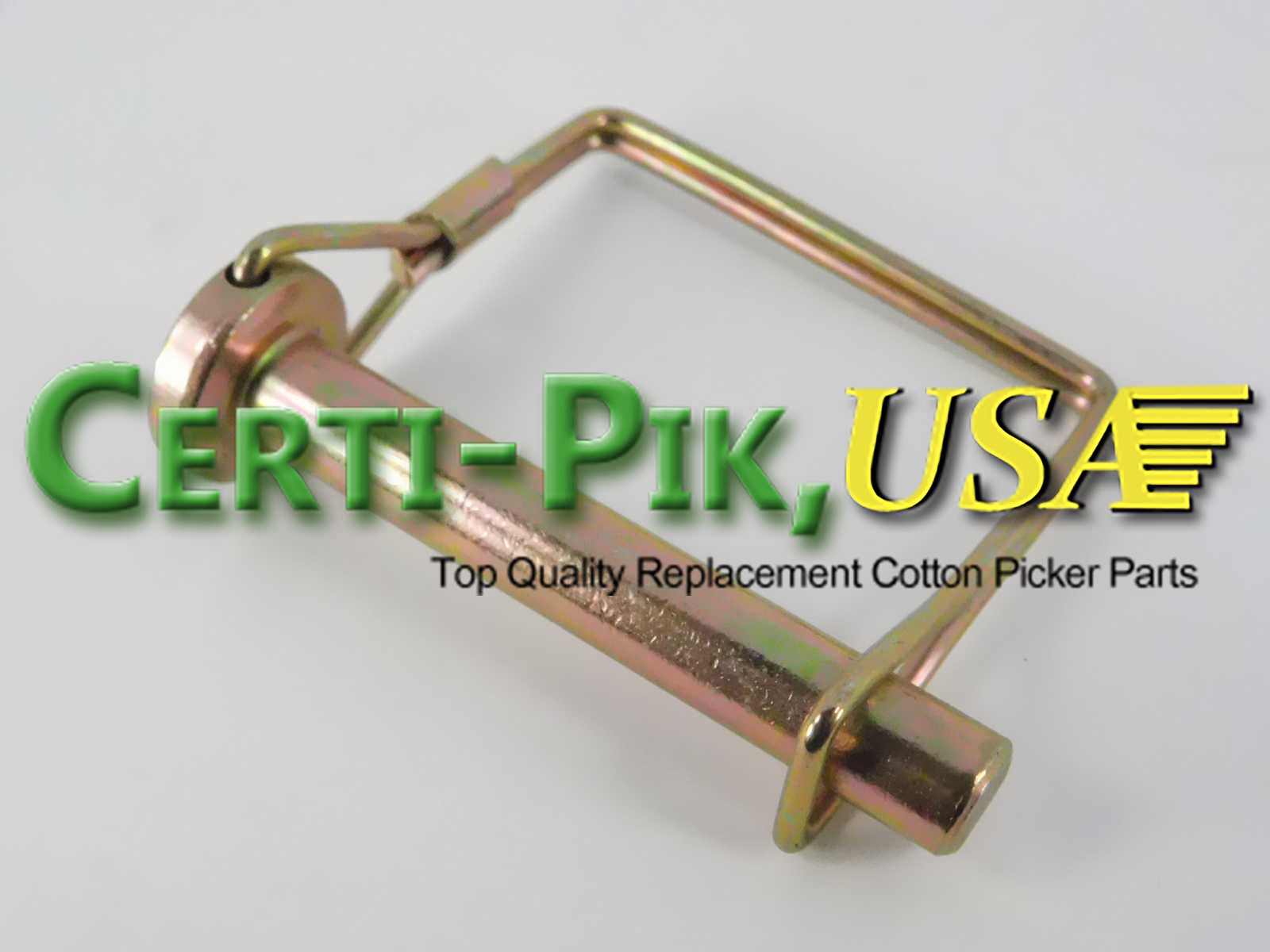 Description: PIN FASTENER LOCK – PRO – REAR PRESSURE DOOR

OEM Part: AN131764

Section: Picking Unit Cabinet

John Deere 9976-CP770 20S Pressure Plate Assembly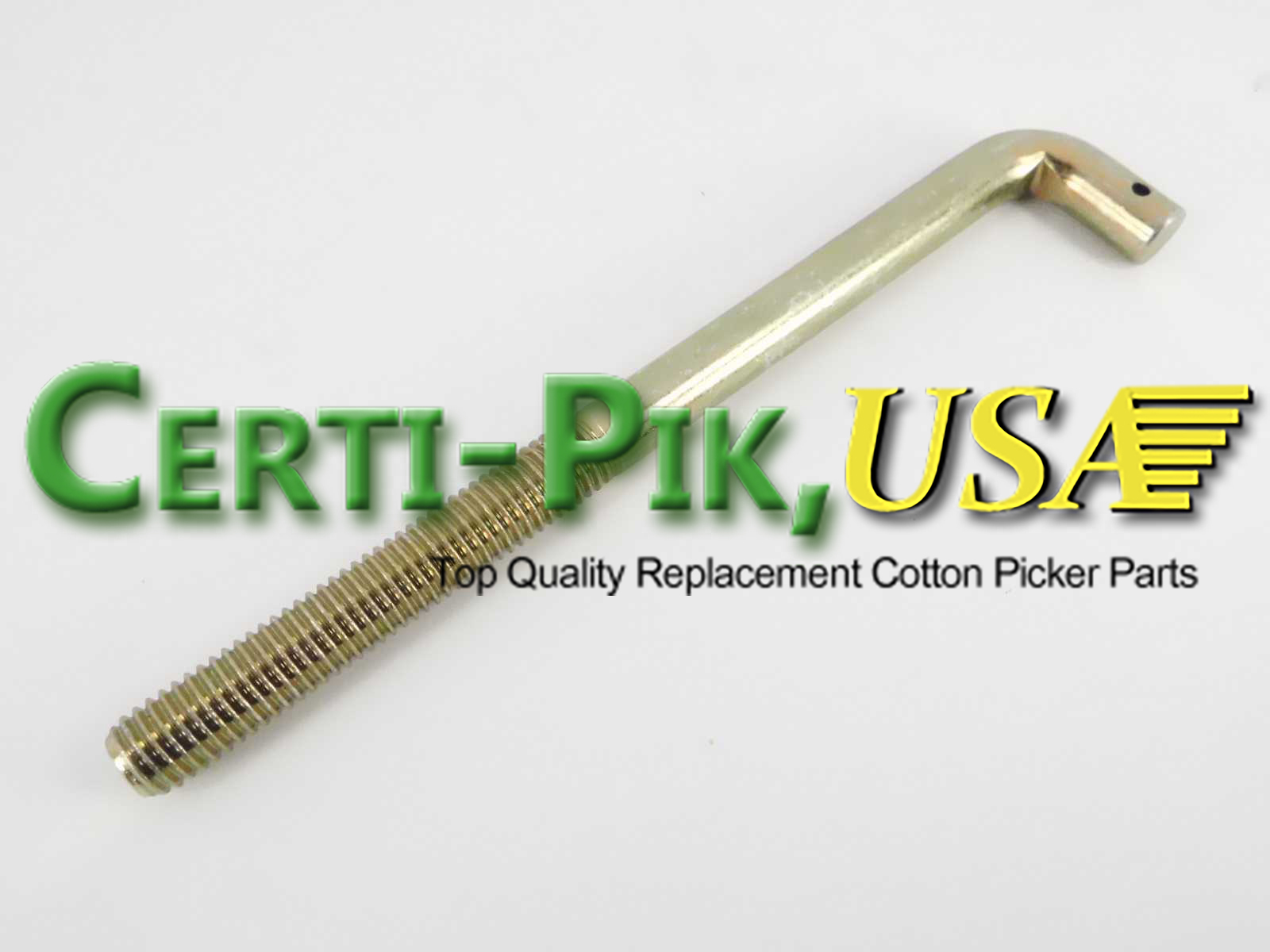 Description: HOOK BOLT – PRO – FRONT PRESSURE DOOR TENSION

OEM Part: N276049

Section: Picking Unit Cabinet

John Deere 9976-CP770 20S Pressure Plate Assembly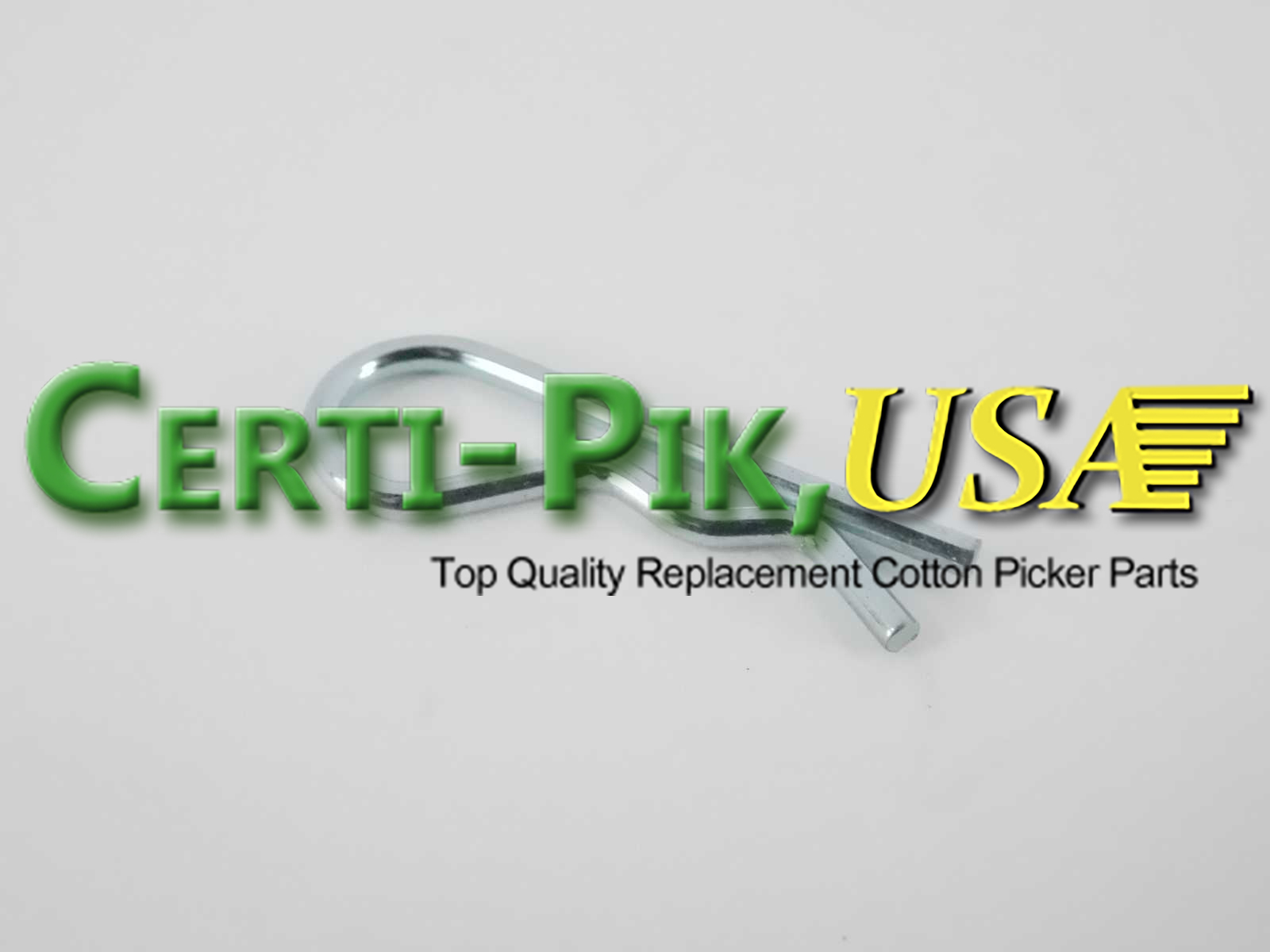 Description: PIN – SPRING LOCK PIN

OEM Part: J16931

Section: Picking Unit Cabinet

John Deere 9976-CP770 20S Pressure Plate Assembly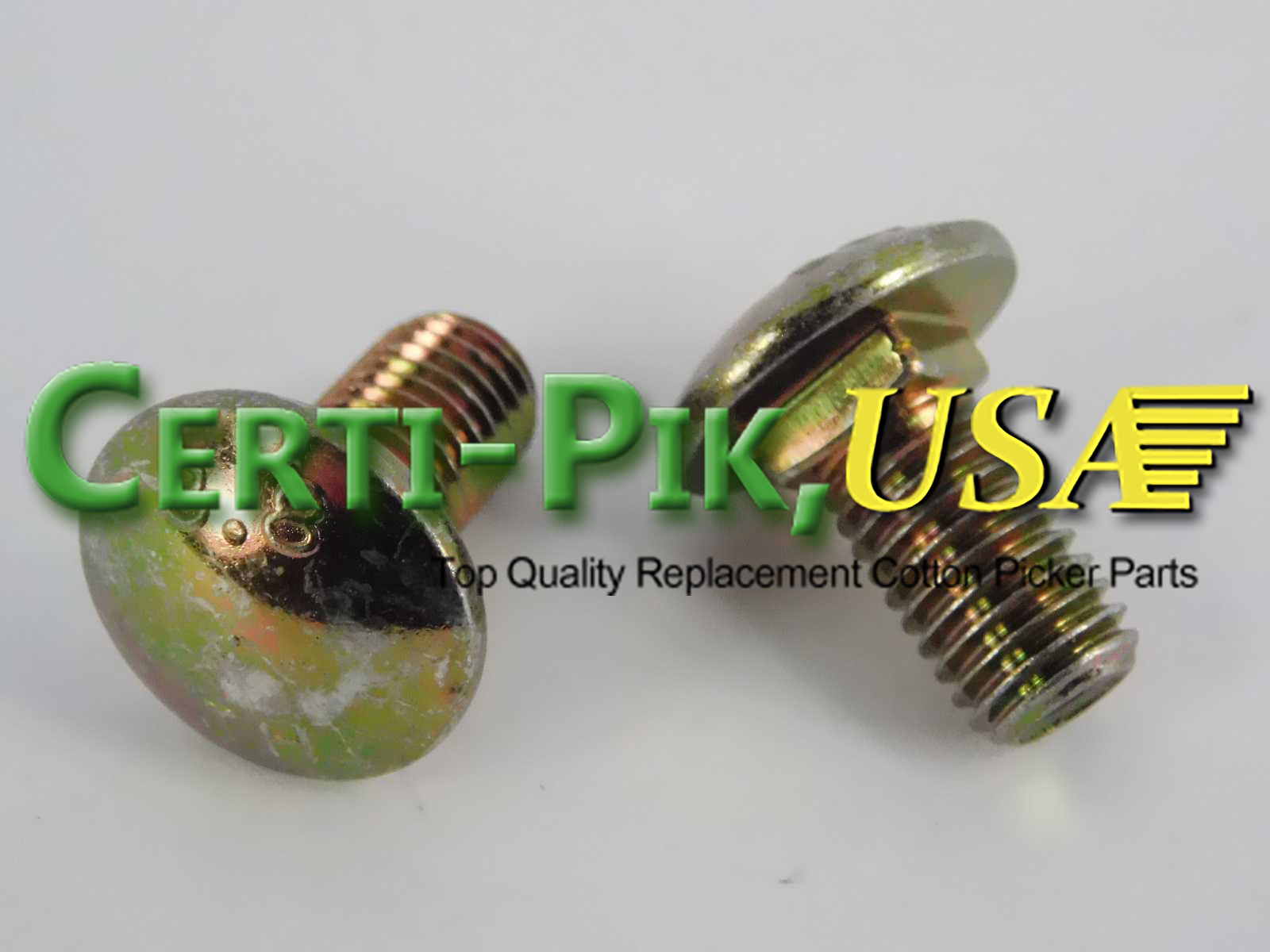 Description: BOLT – M10 X 20 ROUND HEAD – SQR NECK

OEM Part: 03M7190

Section: Picking Unit Cabinet

John Deere 9976-CP770 20S Pressure Plate Assembly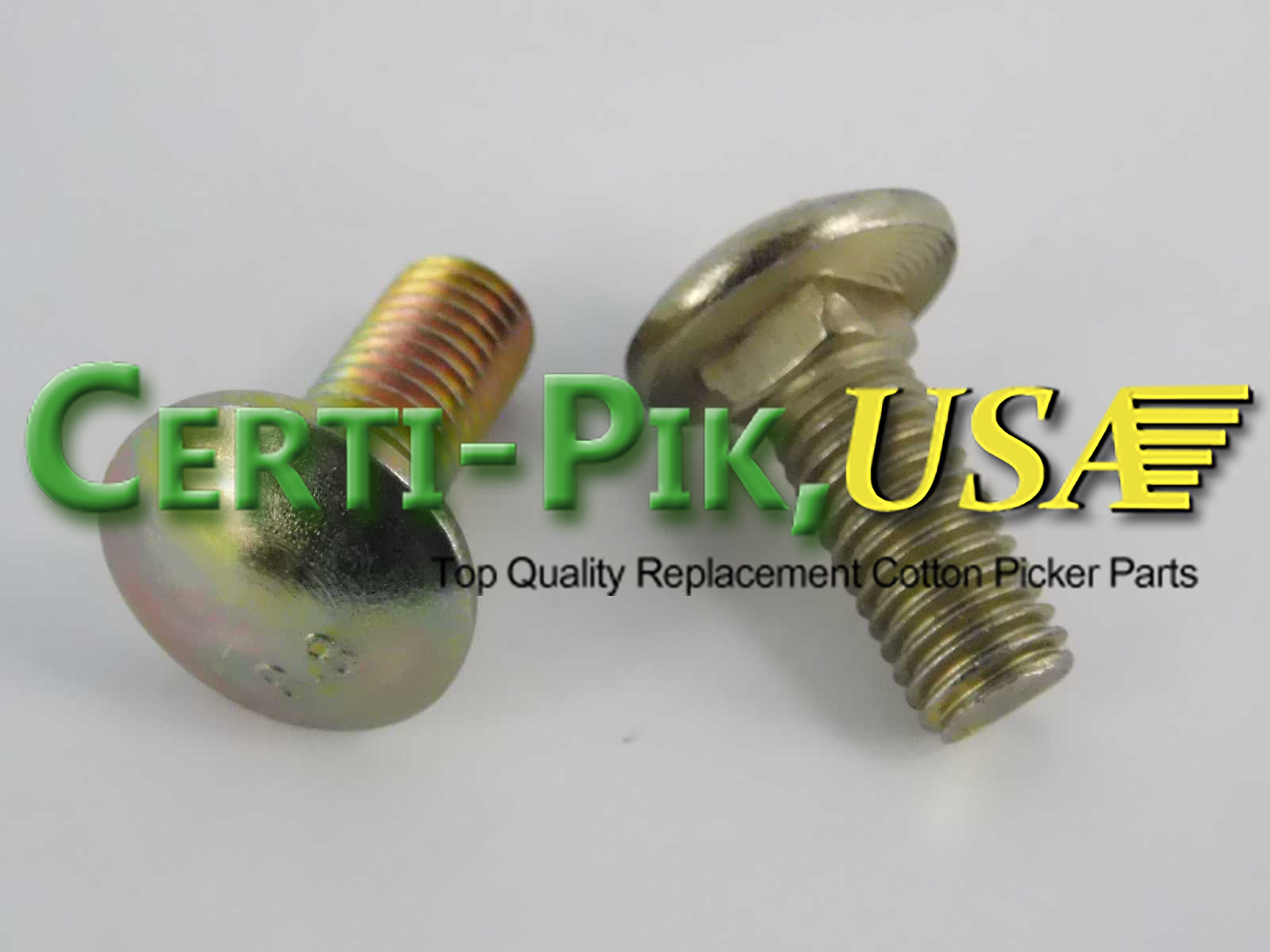 Description: BOLT – M10 X 25 ROUND HEAD – SQR NECK

OEM Part: 03M7191

Section: Picking Unit Cabinet

John Deere 9976-CP770 20S Pressure Plate Assembly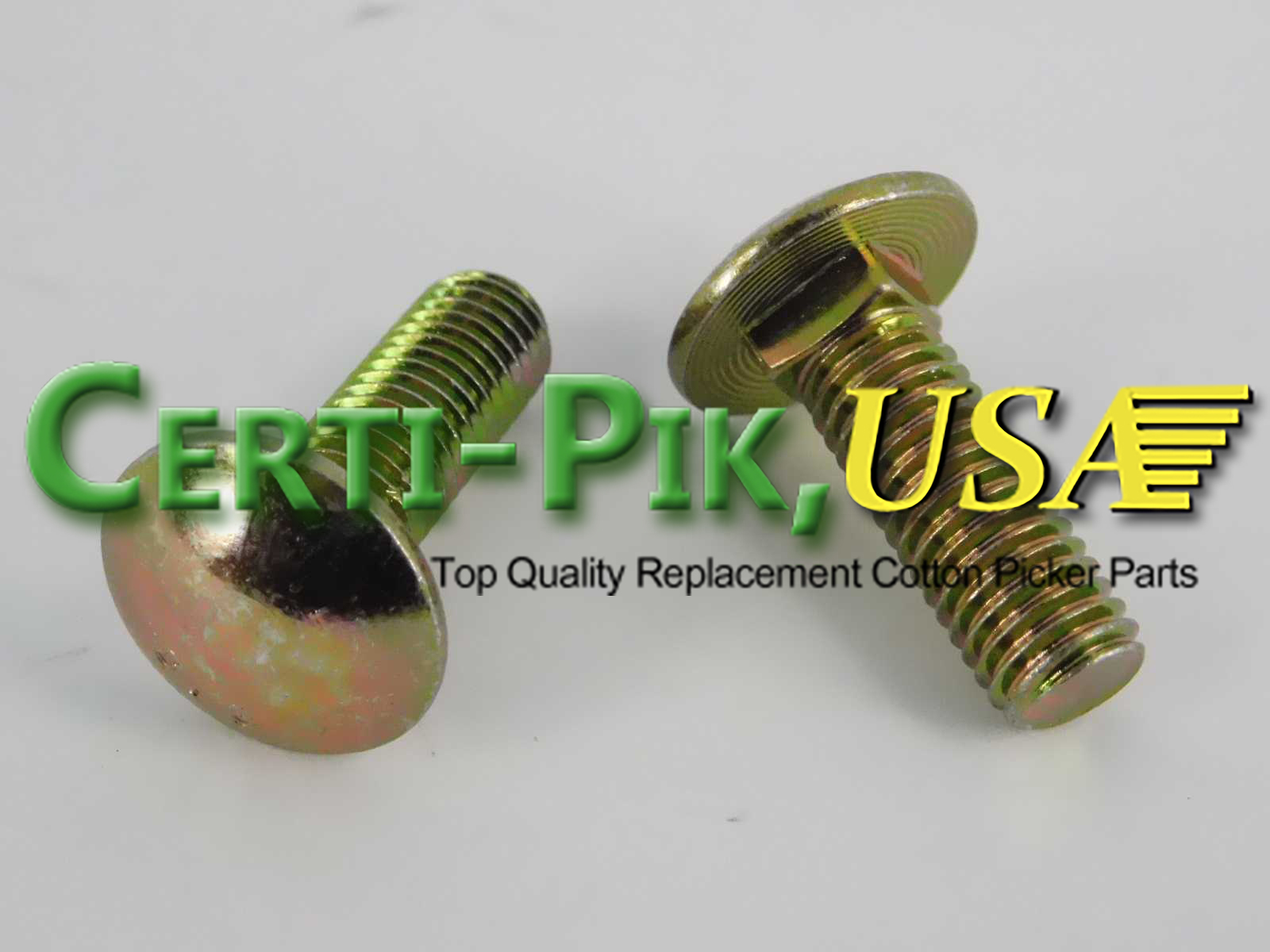 Description: BOLT – M10 X 30 ROUND HEAD – SQR NECK

OEM Part: 03M7192

Section: Picking Unit Cabinet

John Deere 9976-CP770 20S Pressure Plate Assembly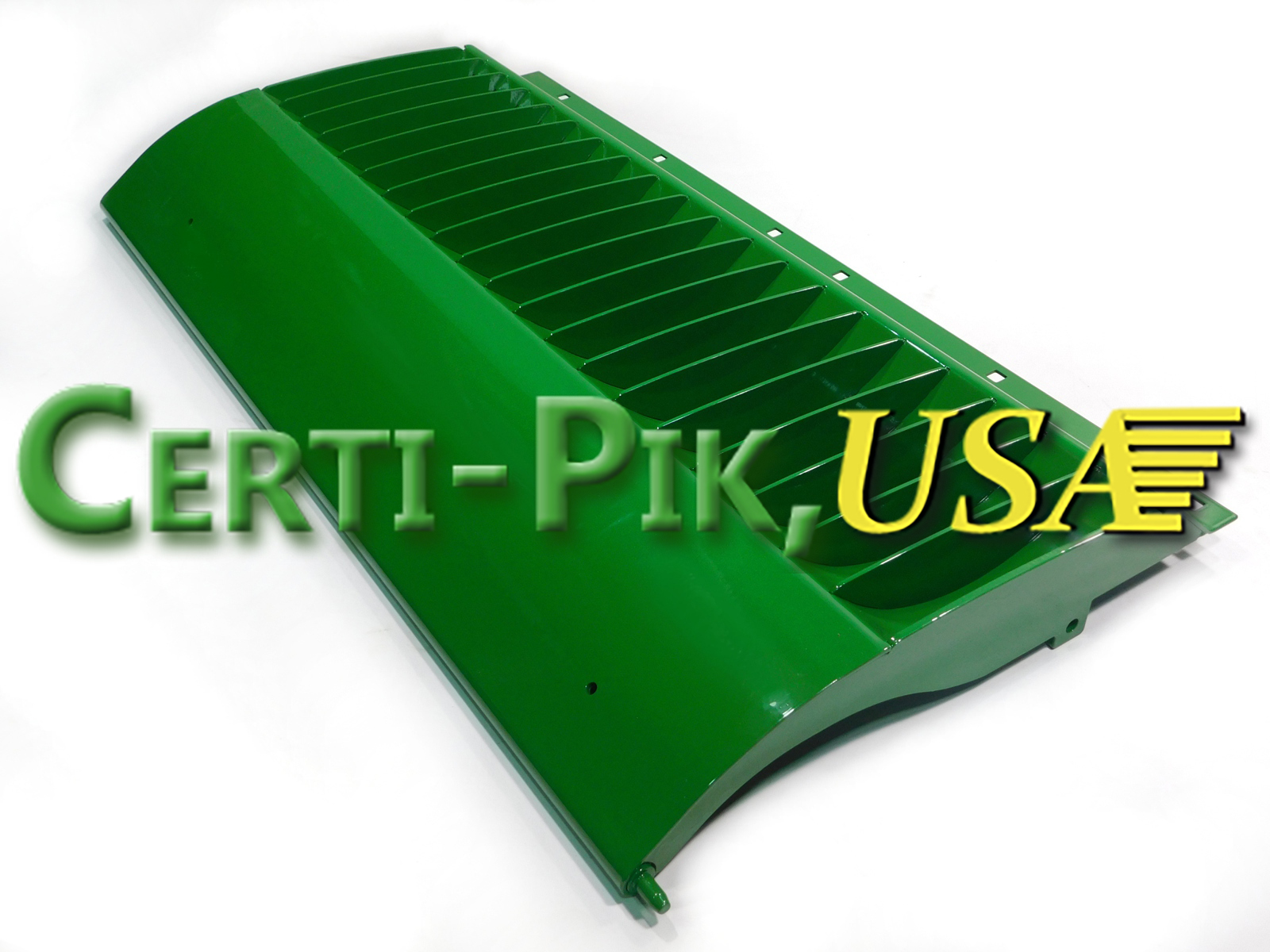 Description: Single Pik – CTX ExtenDoor – JD – PRESSURE PLATE – WELDED STEEL SCRAPPING FINS – PRO 16 20S : FRONT (9976-CP770) & REAR (7760&CP770) – REPLACES OEM #AN274593 & AN279558

OEM Part: CTX79558FIN

Section: Picking Unit Cabinet

John Deere 9976-CP770 20S Pressure Plate Assembly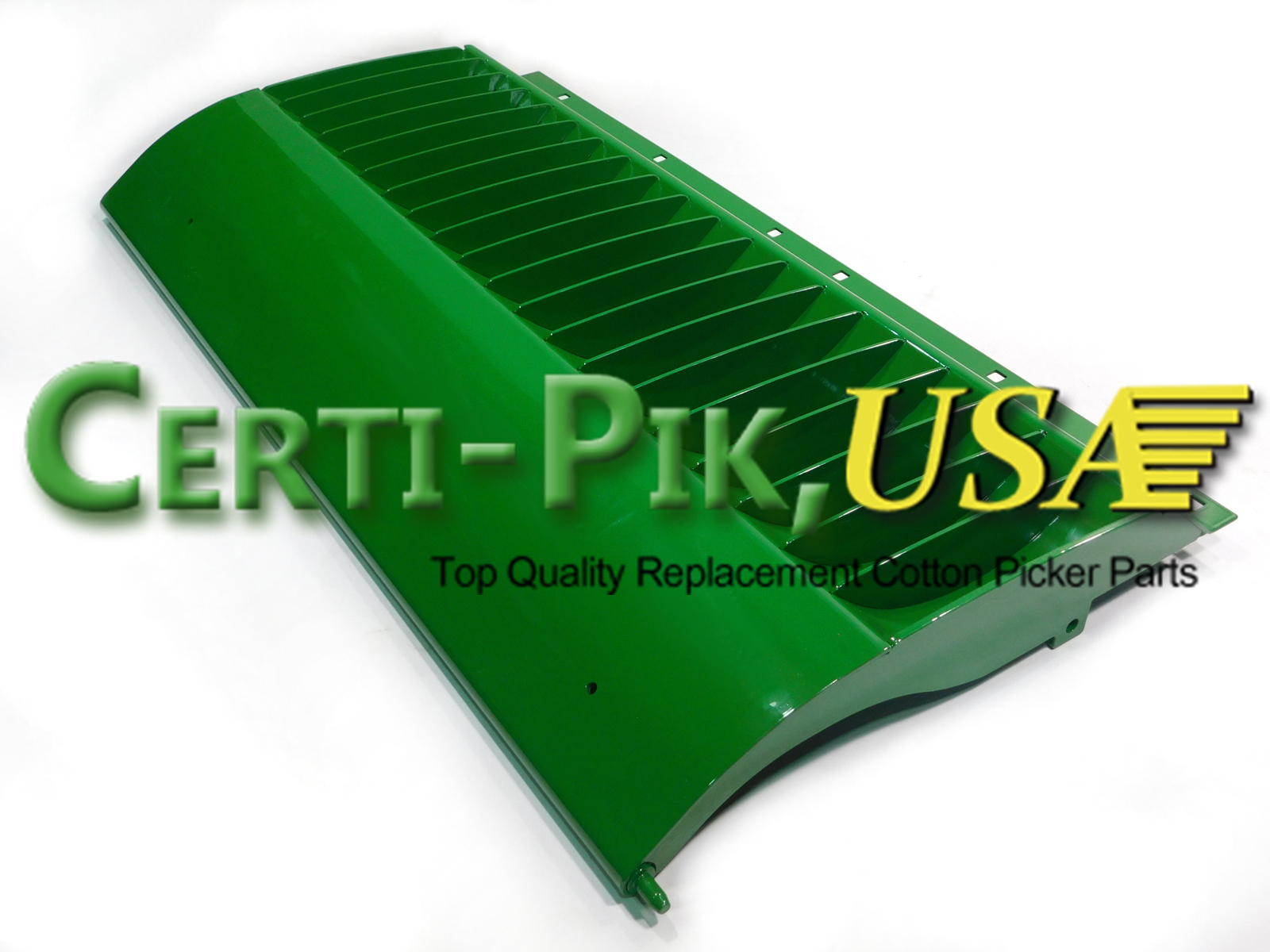 Description: Single Pik – CTX ExtenDoor – JD – PRESSURE PLATE – WELDED STEEL SCRAPPING FINS – PRO 16 20S : REAR (9976-9996) REPLACES OEM #AN274593

OEM Part: CTX79558FINR

Section: Picking Unit Cabinet

John Deere 9976-CP770 20S Pressure Plate Assembly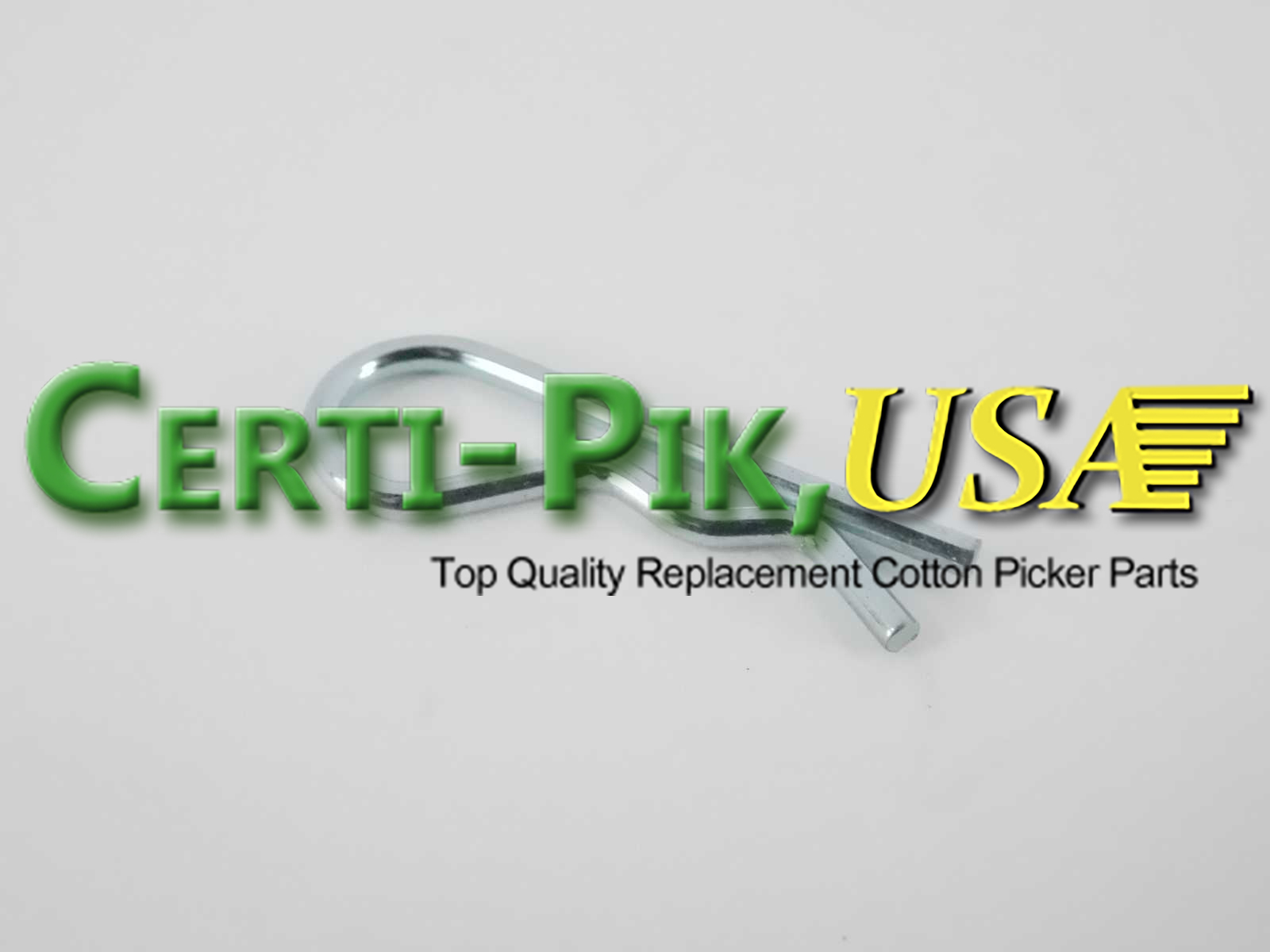 Description: PIN – SPRING LOCK PIN

OEM Part: J16931

Section: Picking Unit Cabinet

John Deere 9976-CP770 20S Pressure Plate Assembly