CIH Miscellaneous Parts Page
There are only a few components which are categorized as Miscellaneous Parts in the Case/IH section of our catalog, but they are important parts nonetheless. These miscellaneous parts are similar to all other components of a giant harvesting machine, in that if they were to fail, it might well cause the whole harvester to be halted until replacements could be installed. The most important thing to be aware of with these components is that they can quickly be replaced with specifically designed aftermarket parts by a highly respected and qualified vendor like our company, Certi-PIK USA.
If one of your Miscellaneous Parts should require replacement, get in touch with us right away so we can have the parts you need speeding on their way to you that very same day. Since 1988, we have been collaborating with cotton harvesters all around the globe, providing them with high-quality aftermarket replacement parts as needed, or for use in rebuilding major assemblies that are part of your cotton harvesting equipment.
Because we are able to offer a wide range of specialty parts in addition to all the traditional replacement parts needed for cotton harvesters, we have become the go-to provider for hundreds if not thousands of customers who are involved in the cotton harvesting business. We also have a reputation of achieving a very high rate of customer satisfaction, because we understand how critical it is for our customers to receive their shipments quickly, and to get back in the fields when cotton is ready for harvesting. We only stock the very best replacement parts, because reliability in the field is something all our customers insist on, and we do our part to make sure that all components and assemblies are the best available.
Miscellaneous Components for Cotton Harvester
In our Case IH parts catalog, we have labeled one page as belonging to the Case/IH Miscellaneous parts category. We have these aftermarket parts in stock at just about any time during the harvesting season. These parts consist of: a moistener pad made of premium urethane, an arm which serves as the moistener pad holder, an external retaining ring, a spindle drive shaft needle bearing, a 9/64″ x 1″ slotted spring pin, a right-handed grid bar slat, and a left-handed grid bar slat.
All these miscellaneous parts can be ordered from us at Certi-PIK USA, and any order placed in the morning, will be shipped out that same afternoon, so you aren't forced to wait for a shipment before resuming your harvest. You can always count on receiving the highest quality replacement parts from us, and our prices are the most affordable anywhere in the region.
Where to Buy Miscellaneous Case IH Parts
To make sure that you get only high-quality, affordably priced Case IH aftermarket parts for your cotton harvester, you should always contact us first at Certi-PIK USA. We offer several ordering options, convenient payment methods, always expedited shipping, and excellent customer service, every day that we're open for business.
We won't leave you waiting in the fields for replacement parts when you need something, we'll do everything in our power to get you the best aftermarket parts you need as soon as possible, so you can resume your operation. Contact us at Certi-PIK USA, so we can deliver any items you need right away, and keep your cotton harvesting operation on schedule.
Case IH Cotton Picker Miscellaneous Parts
Please select your part from the following section assemblies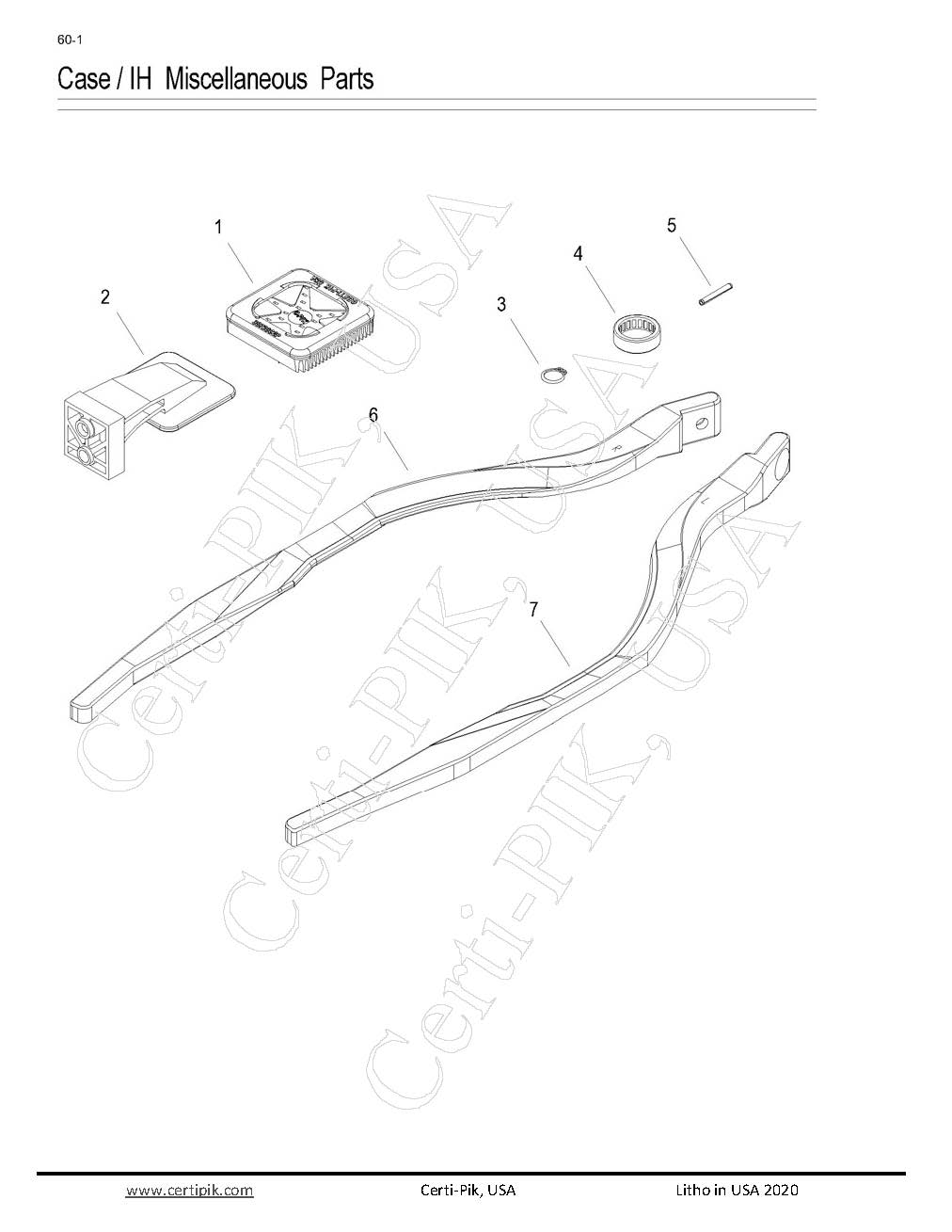 Case /IH Miscellaneous Parts
Case /IH Miscellaneous Parts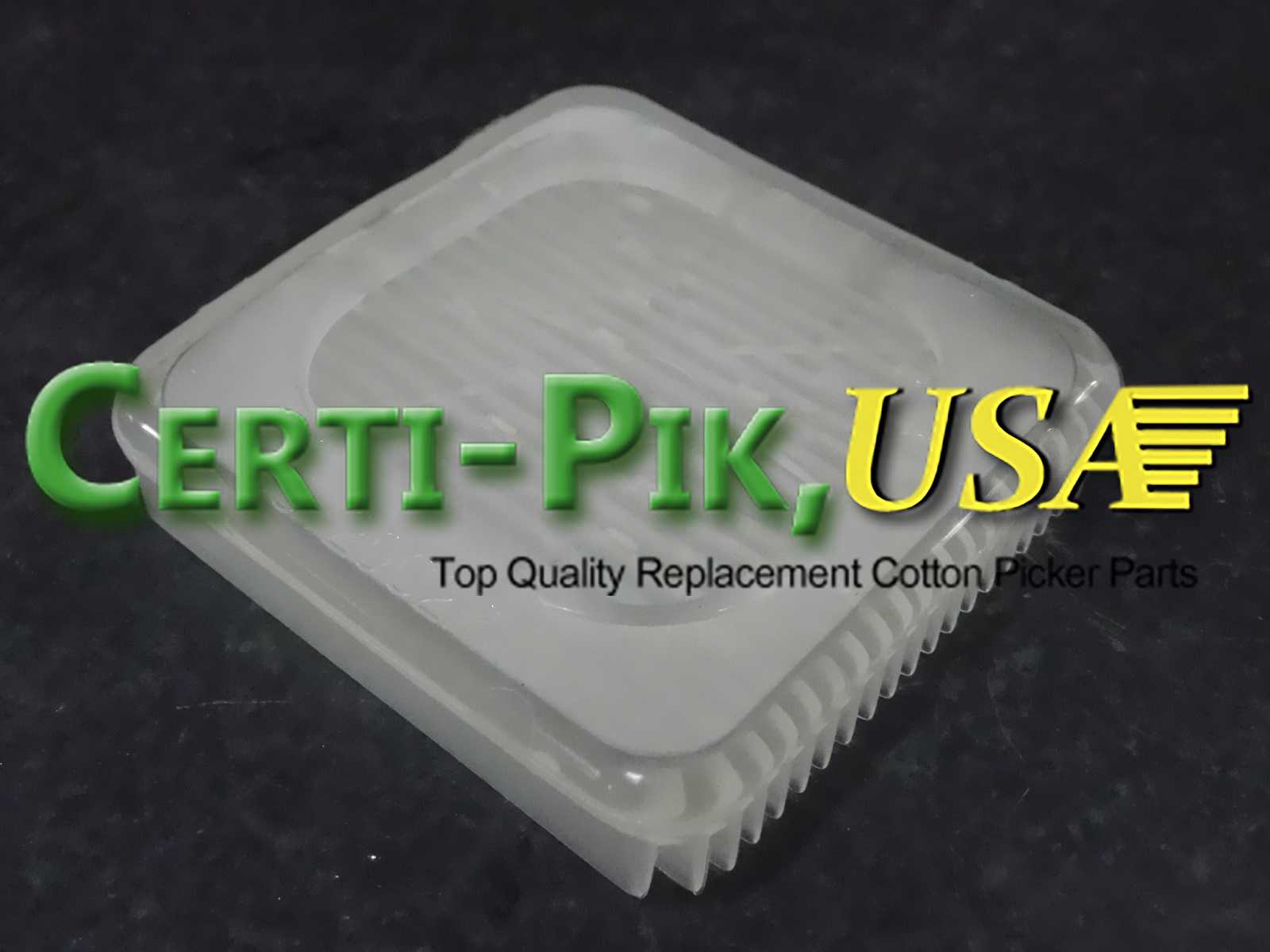 Description: MOISTENER PAD – PREMIUM URETHANE
OEM Part: 1338720C2
Section: Case/IH Miscellaneous
Case /IH Miscellaneous Parts
---