Case IH Doffer Page
If you're looking for Case IH Doffer parts, then we have what you need.
Whether you're a Case/IH Cotton Picking Machinery dealer or farmer, we can supply you with all the new aftermarket replacement parts for your cotton harvesting equipment.
Maintenance and Cleaning
The picking unit contains some of the hardest wearing parts in your cotton harvester. And one of those components that endure the roughest handling are the doffers. The bearings and doffer lugs operate in a very fine tolerance window and excess movement and wear results in these units failing much more quickly than they should.
The lower doffers wear the quickest as they are exposed to more dirt and debris than when the cotton is higher up the stalk. So, they should get your strictest attention when doing inspections.
Clearing out waste material and checking for broken spindles will pay dividends by ensuring that you get the longest life out of these vital components.
Due to the cam track's critical effect on the high-speed rotation of the picker bar and the rearward spindle tip motion, it is one of the most critical components in the picking operation and will affect the vehicle's speed and efficiency.
The cam track rotates the picker bar around the vertical axis to control the spindle tip speed, which in turn facilitates a higher drum speed.
You can contact us using the following additional options:
Email: [email protected]
Fax: 1-712-752-8472
Shopping Cart: You can place your order through the links on our website and we will confirm your order via email or get in contact with you to discuss any details that may be unclear.
For your convenience, you can order your parts any time of the day or night.
Assembly Drawings (With Part Numbers)
Use the table below to quickly access the assembly drawings you may need to identify part numbers.
We have a full complement of replacement parts available, including picker bars, cam rollers, bearings, pins, bar journals, thrust washers, retaining rings, spindle assemblies, bottom bar bushings, pivots, and shims.
Ordering the Right Parts is Quick and Easy
It can be incredibly frustrating when opening a parts package, to find that you've been sent the incorrect part.
Our job is to make it as easy as possible for you to order and receive the exact part or assembly you need to get your machinery fixed or serviced and back out where it belongs, making you money.
Please provide us with the following information when placing your order:
Certi-Pik part number or OEM part number
A description of the item 
The model number of the machinery you're fixing
Contact us today for your Case IH Cam Tracks parts.
Comprehensive Inventory in Stock
We carry a comprehensive inventory to ensure that we can supply what you need in the shortest possible time.
Our system to ensure that we don't run out of those important spares and components that you're going to need has been developed over many years in business.
We can ship any components from our warehouse that you may require, at a moment's notice.
Comprehensive Case IH Doffer Parts Available
We stock a full range of specialty items and sheet metal components for use in rebuilding cotton-harvesting equipment.
As we fabricate replacement components for the top pickers in the industry, you have access to everything that you could possibly need to get your machines back in the field.
We supply dowel pins, woodruff keys, lower doffer washers, doffer shafts, lower doffer disks, slotted hex nuts, polyurethane doffers, keyed spacers, lower doffer housings, cotter pins, shims, bearings, hex bolts, nuts, etc.
Contact Us Now
If you have the time, browse the links to our very extensive list of parts that appear at the bottom of this page.
Alternatively, you're welcome to give us a call at Certi-Pik USA on our toll-free number, 1-888-CERTIPIK (237-8474), and one of our staff will help you find what you need, right away.
If you need to find a specific part and know exactly what you need right now click the link below for the detailed assembly drawing.
Each part is labeled, making the selection of the items you need for rebuilding or servicing your picking units, quick and easy.
Case / IH Doffer Assembly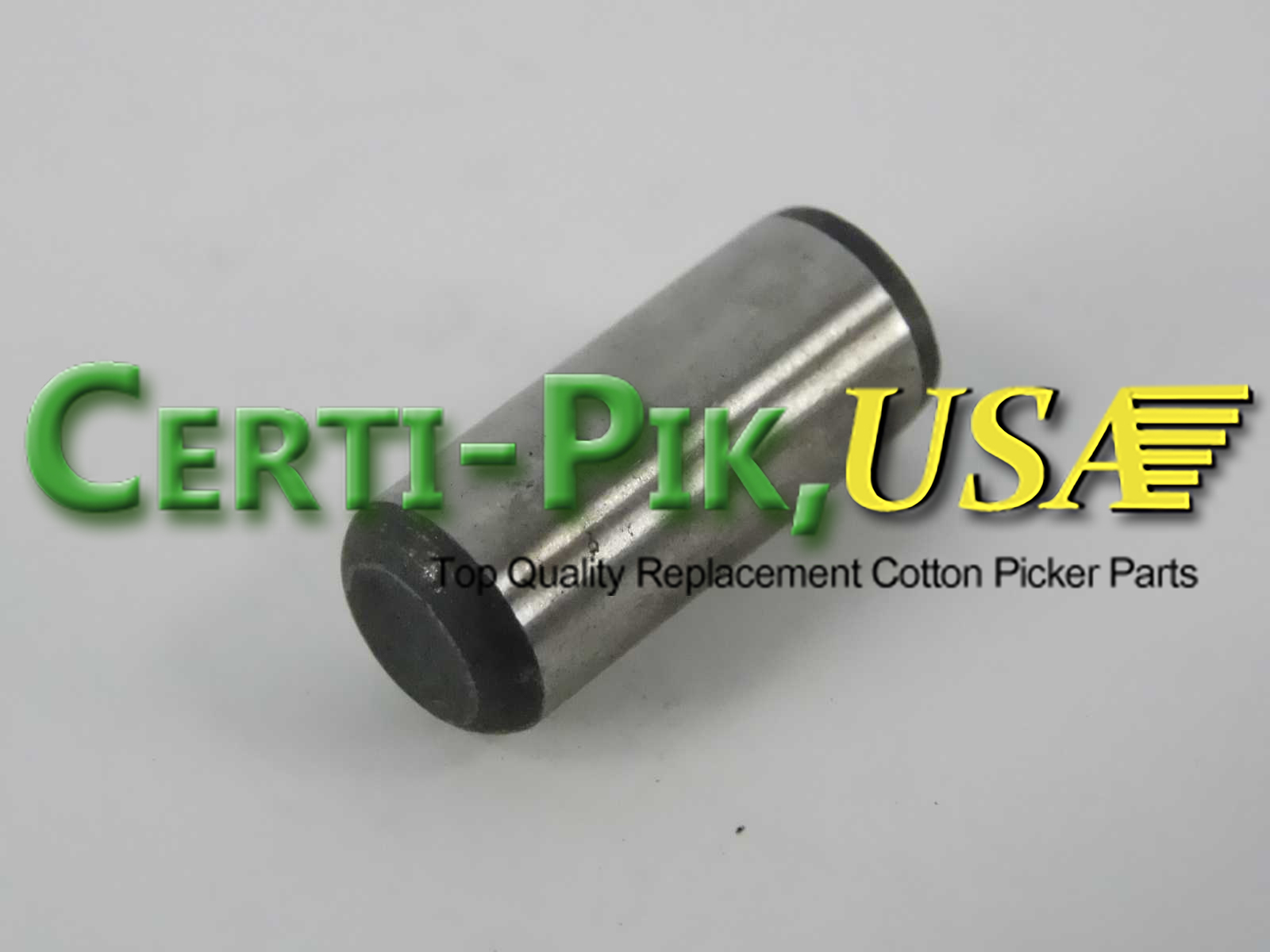 Description: HARDENED DOWEL PIN – 3/8 X 7/8 – DOFFER (2022-635)
OEM Part: 37-1614
Section: Picking Unit System
Case / IH Doffer Assy
---