Should I Buy Used John Deere Cotton Picker Parts?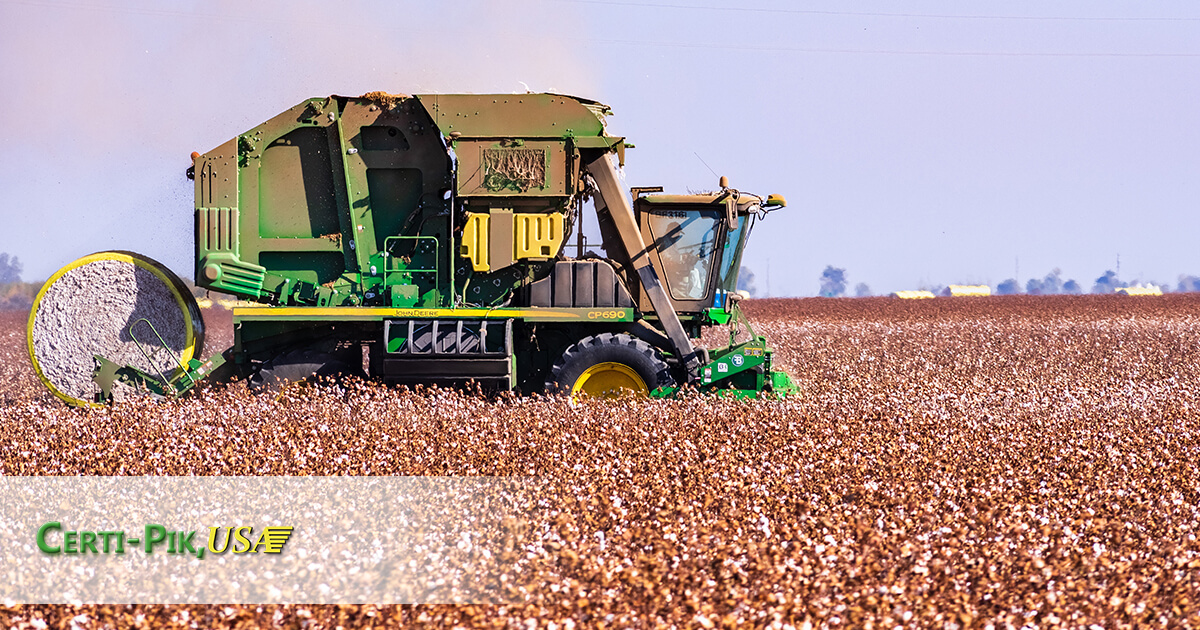 When you start searching for high-quality, used John Deere cotton picker parts, you will quickly find that they are almost impossible to find in some cases. At Certi-Pik, USA, our team of cotton picker part specialists is here to help you find the right part for the right price. Are you wondering if used parts are worth the time?
When you compare the pricing across a new part from the manufacturer, a used part from online markets, or a new aftermarket part from us, you will almost always be spending less on products not coming directly from the OEM manufacturer. Take a look at the items we have in our inventory and see for yourself that working with Certi-Pik, USA, will save you time and money.
Maintaining your cotton harvester requires that you inspect several components. When signs of deterioration are showing, you know it is time to replace the parts. Other signs of wear and tear are decreased efficiency and mechanical problems. If you are leaving a lot of cotton behind, something is wrong. Let's take a closer look at some common issues:
Leaving cotton behind: This generally indicates a problem with a component. Make some adjustments to the amount of pressure the pressure doors are applying to the plants and if that does not resolve the issue, take a closer look at some individual parts such as worn spindles, doffers, or moistener pads. If you use scrapping plates on your front or rear doors, check them also for wear or consider adding them. Picking conditions such as wetness of the plant could also affect your harvesters' ability to pick well. On many occasions those who have switched from OEM style doors to our CTX line of pressure doors have experienced drastic improvement in the amount of cotton going in the basket and less left out in the field.
Maintenance issues: Maintain your machines. Don't just park them and expect them to work efficiently next season.
Mechanical problems: Oil, dust, dirt, and debris can clog up your machinery. Keep everything as clear as possible and inspect your machine every day to ensure proper functionality. Be sure to pay special attention the to the doffing, moistener pad cleaning, and general suction areas to ensure your cotton has an open unobstructed path to get into your harvesters' cotton containment area. We've made a few product improvements that are also worth considering such as our Anti-Plug Rear Pro16 service door and an Anti-Plug Clean out door used on the suction door. These can be used in place of the OEM designs, with no other alterations to your picking unit, to improve the volume of cotton flowing through your picking units' suction area thus reducing plugging and increasing picking speed. Also consider checking your cotton blower fans: keeping lint off the blades will help keep the fan in balance and running smoothly.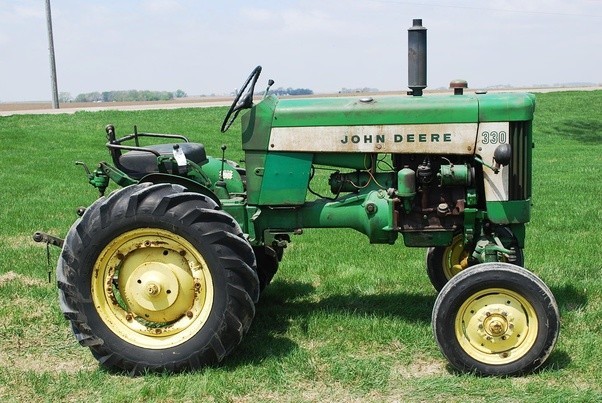 What are the Downsides of Used Parts?
Used parts have an obvious downside from the get-go. They are used. When comparing a used part to a new part, you will almost always be able to see the difference. However, keep in mind that used parts tend to cost less than their new versions. Are you running an older machine? Instead of having replacement parts machined or special ordered, used parts may be available to keep you going. Deciding between new and used can also come down to how much you use your cotton picker. The more you use it, the higher-quality part you will want to use.
Components on cotton pickers encounter extraordinary wear and tear. This can make used parts questionable due to the fact that they have an unknown life expectancy, an unknown structural stability, and most likely do not come with a warranty at all. If they are warrantied, it may be for a short period of time. Used parts can be a risky investment. Other options provide excellent cost-saving benefits while still delivering high-end quality and durability.
How do Aftermarket Parts Compare?
Aftermarket parts give farmers an excellent option to replace worn-out components without having to spend the money on new factory parts. Certi-Pik, USA, is here to provide our customers with as many affordable options as possible. We have been working directly with cotton farmers for over 30 years and are proud of the work we do. We strive to be your trusted source for cotton picker replacement parts.
Using aftermarket parts is a fantastic way to save cash and keep your cotton picker going for another season or two. Cotton pickers have several parts that need to be inspected at the beginning of each season.  If you do find a part that needs replaced, reach out to us, and we can get it to you quickly. At Certi-Pik, our priority is to get you exactly what you need as fast as possible.