CIH Air System Page
The air system is one of the vital sub-assemblies in any cotton harvester, and if it isn't functioning correctly, you will definitely not be as productive, and it's possible that there might be a total failure of your machine that shuts you down. If the fan in your air system is either not operating at its best or is non-operational due to worn parts or improper care of a fan assembly (namely lint build up on the fan blade), there are some important functions that will be missing from your harvesting operation. The air system and the fan in particular, are critical for preventing choke problems, especially early in the morning when more dew is still on the plants.
If there's a problem with your fan, the spindle will not be operating at its best, and that will be a major problem for your harvesting production. The cotton conveyor duct relies on fan power so it can transfer the cotton boll from the picking unit to the cotton containment area and if the fan isn't up to snuff, the picking unit and ductwork will begin to clog up.
Components of the Air System
Whether you need one-off replacement parts for your air system, or whether you're rebuilding an entire assembly, we'll have the aftermarket parts you need in stock at Certi-Pik USA. At just about any time during harvest season, you can count on us having in stock virtually all the components needed to properly maintain your air system's front and rear assemblies including: side frame supports, side panels, baffles, wrap arounds, brackets, nuts, clasps, bolts, pipes, studs, nuts, fan blades, bearings, shafts, washers, keys, pulleys, and belts. You can either give us the OEM part number, or our own part number when identifying the specific parts you need, so there will be no mistakes on which aftermarket parts you are ordering.
Why Should You Buy Air System Components From Certi-Pik USA?
When you order aftermarket replacement parts for your Case/IH cotton harvester from Certi-Pik USA, you'll find out why other cotton harvester customers have trusted us ever since 1988. We have established a reputation for providing high-quality parts at the most affordable prices for decades now, and that's one of the reasons we have risen to the top of the list of providers in this industry. We take great pride in dealing with only the very best parts, and we also make every effort to get them to you in the shortest possible time frame, understanding that time is literally money to any cotton harvester.
There are some other reasons why you should order from us rather than someone else. For one thing, we make the ordering process easy, offering you several different ways to place your order with us, and regardless of how you get that order to us, if we receive it early in the morning, we will probably have your order shipped out to you that same afternoon. Our shipping process is the fastest in the industry, and you can count on receiving your parts at the earliest possible time. When it comes to paying for your order, we also offer you several different payment methods you can use, so there will certainly be at least one of them which is convenient for you.
We also take great pride in our terrific customer service. All of our customer service representatives are aware of the fact that time is critical to cotton harvesters, so they have been trained to complete the process efficiently and quickly, while being totally professional throughout the process. Contact us today with your order for air system components, or for any other replacement parts on your cotton harvesting machine. You'll see for yourself why Certi-Pik USA is the preferred provider for so many businessmen in the cotton harvesting industry.
Case IH Cotton Picker Air System Parts
Please select your part from the following section assemblies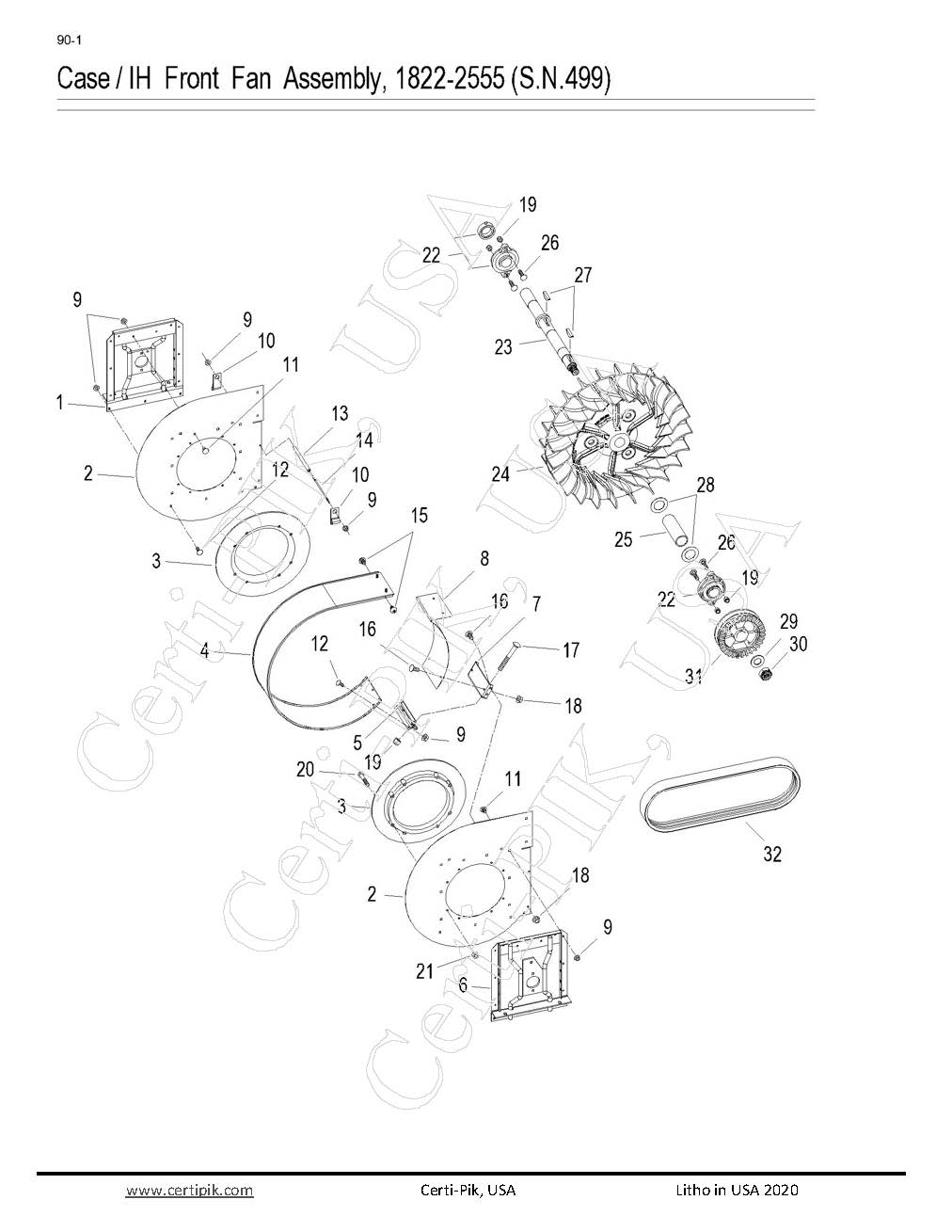 Case /IH Front Fan Assembly, 1822-2555 (S.N.499)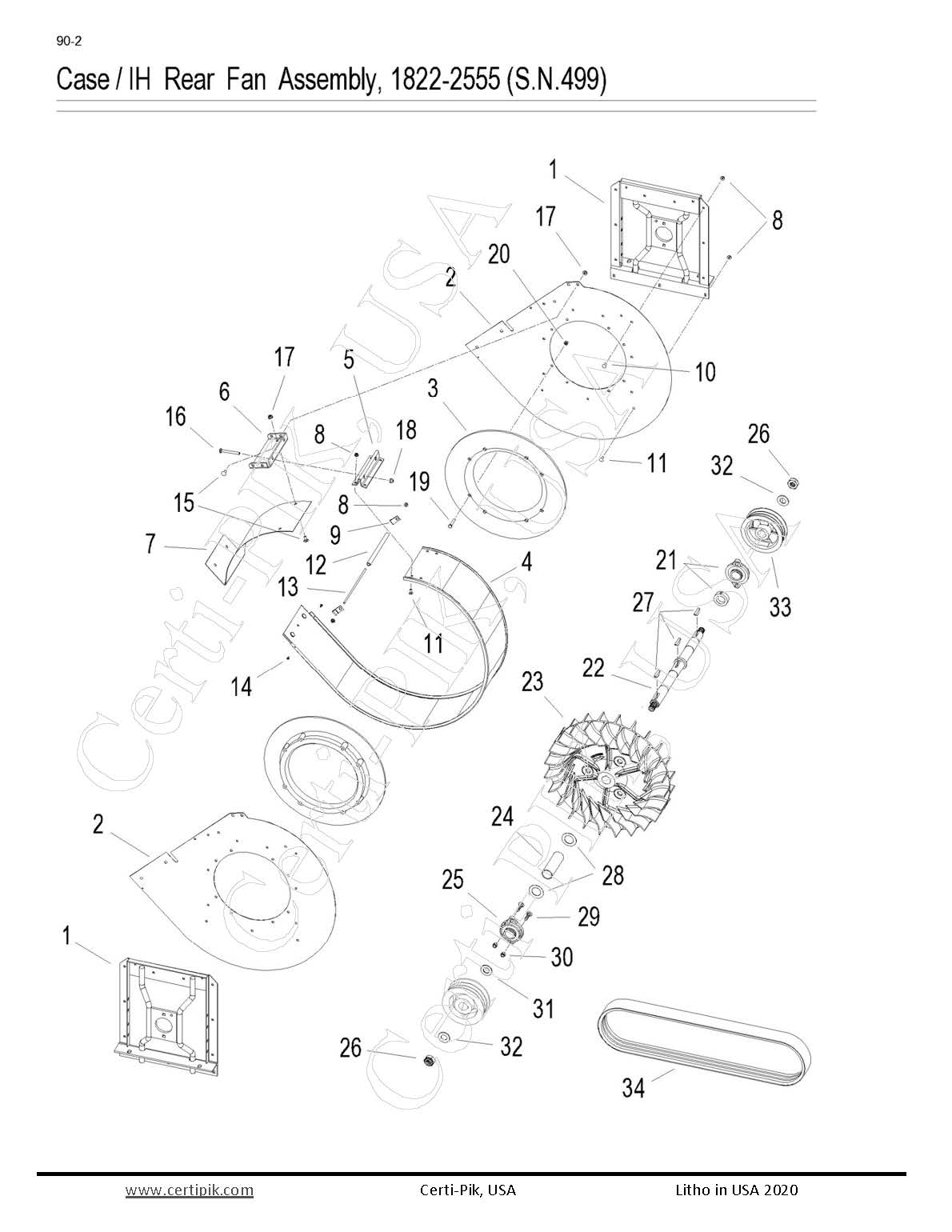 Case /IH Rear Fan Assembly, 1822-2555 (S.N.499)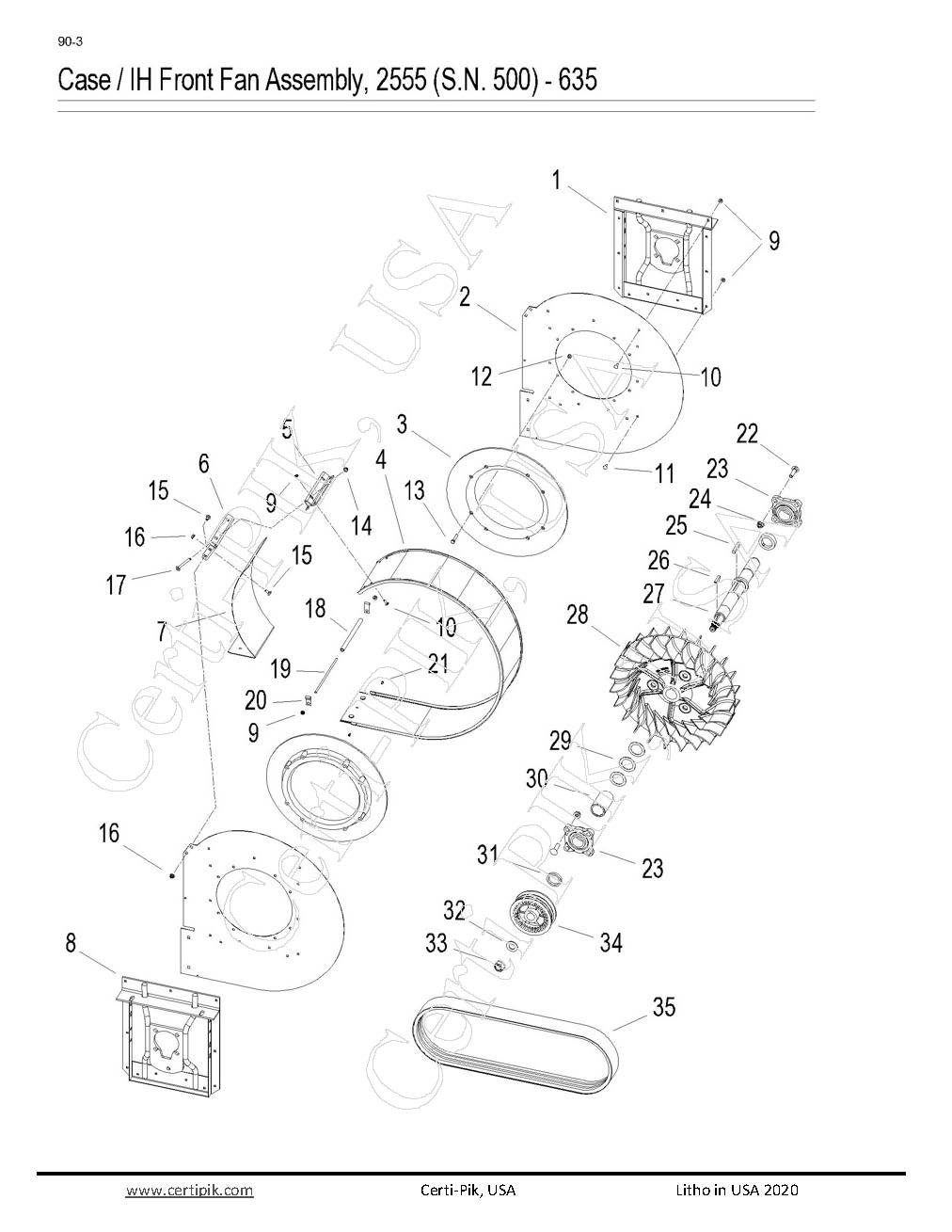 Case / IH Front Fan Assembly, 2555 (S.N.500) – 635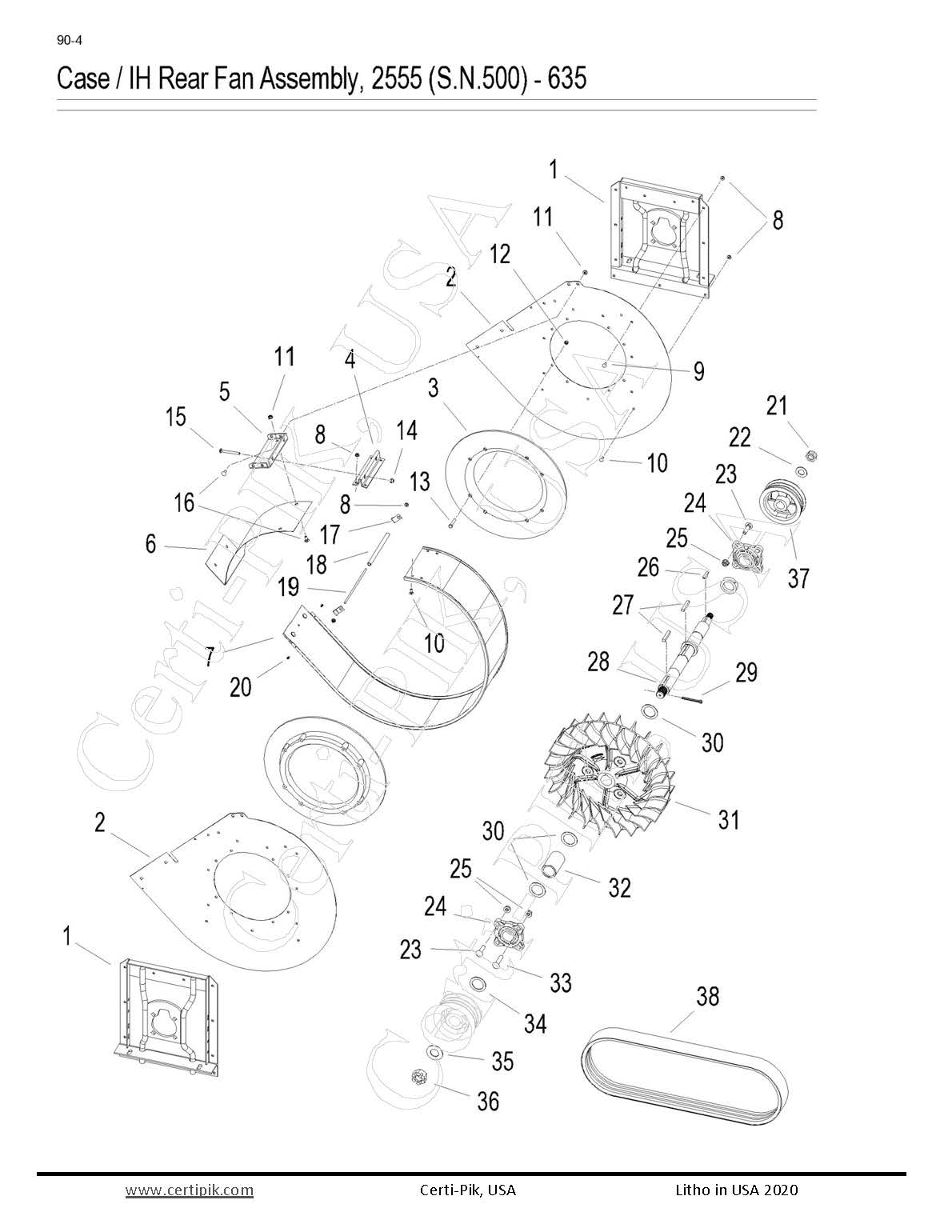 Case / IH Rear Fan Assembly, 2555 (S.N.500) – 635
Case /IH Front Fan Assembly, 1822-2555 (S.N.499)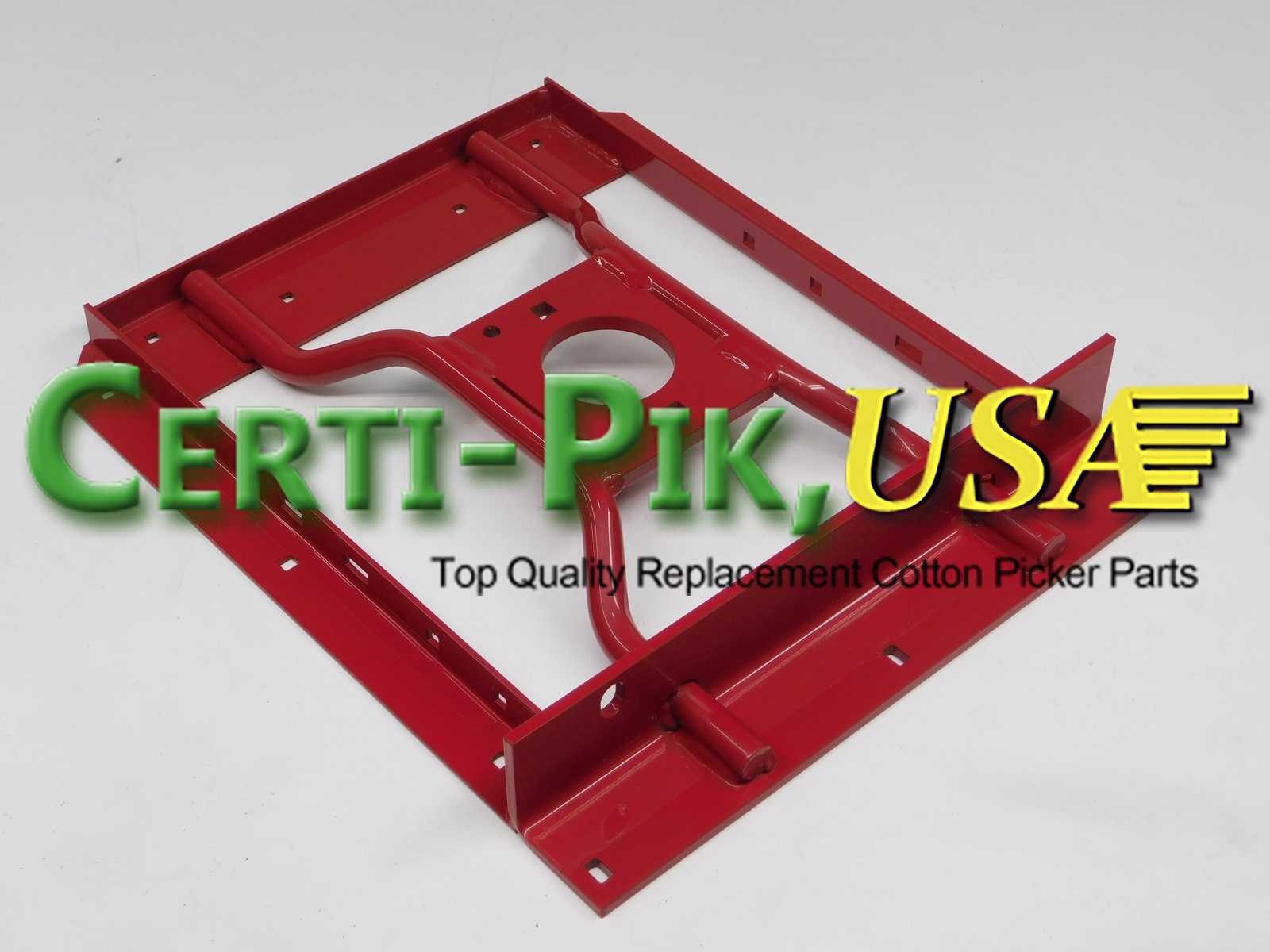 Description: SIDE SUPPORT – BEARING ( 1/FRONT FAN, 2/REAR FAN )
OEM Part: 1260120C3
Section: Air System
Case /IH Front Fan Assembly, 1822-2555 (S.N.499)
---
Case /IH Rear Fan Assembly, 1822-2555 (S.N.499)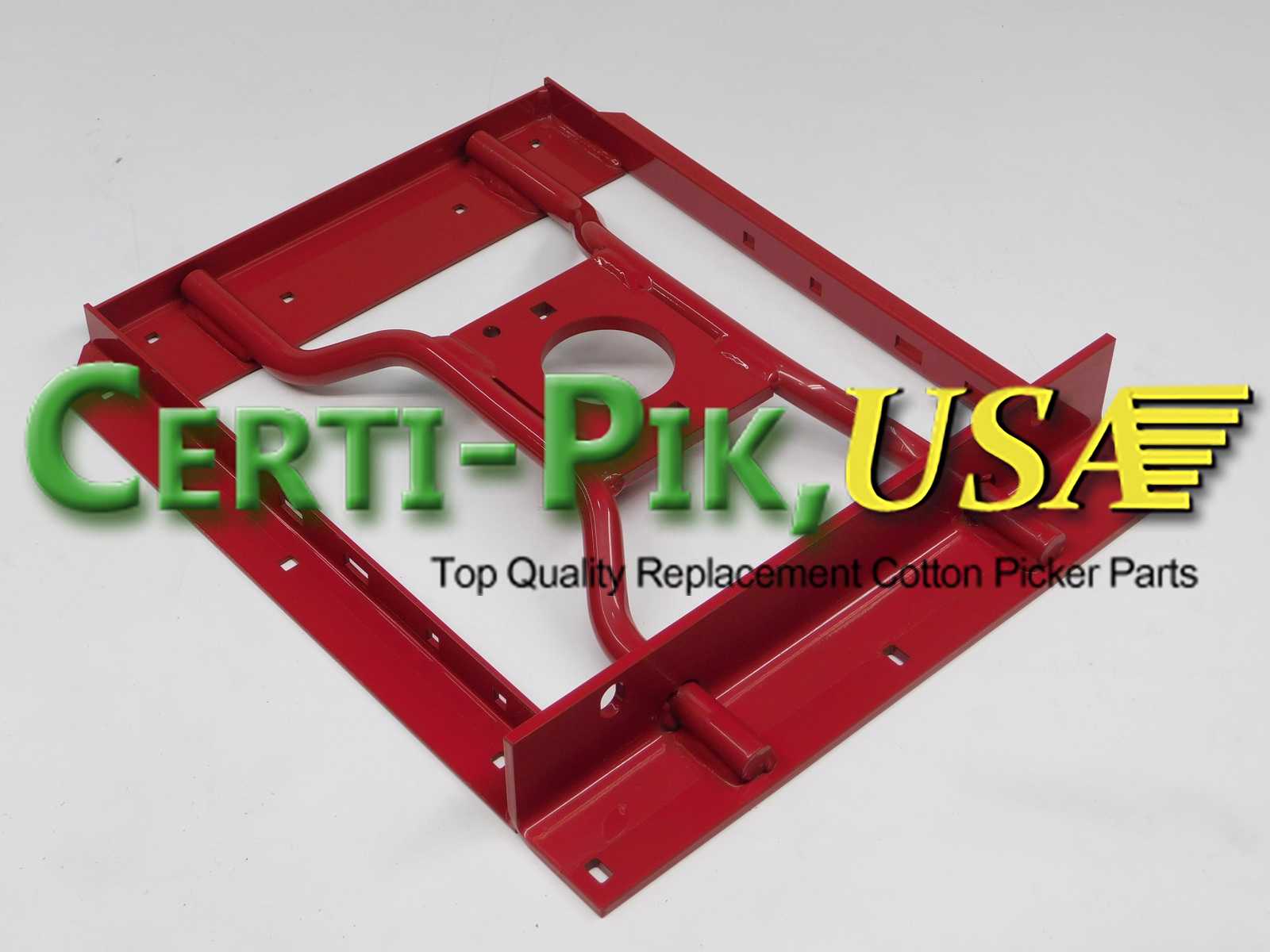 Description: SIDE SUPPORT – BEARING ( 1/FRONT FAN, 2/REAR FAN )
OEM Part: 1260120C3
Section: Air System
Case /IH Rear Fan Assembly, 1822-2555 (S.N.499)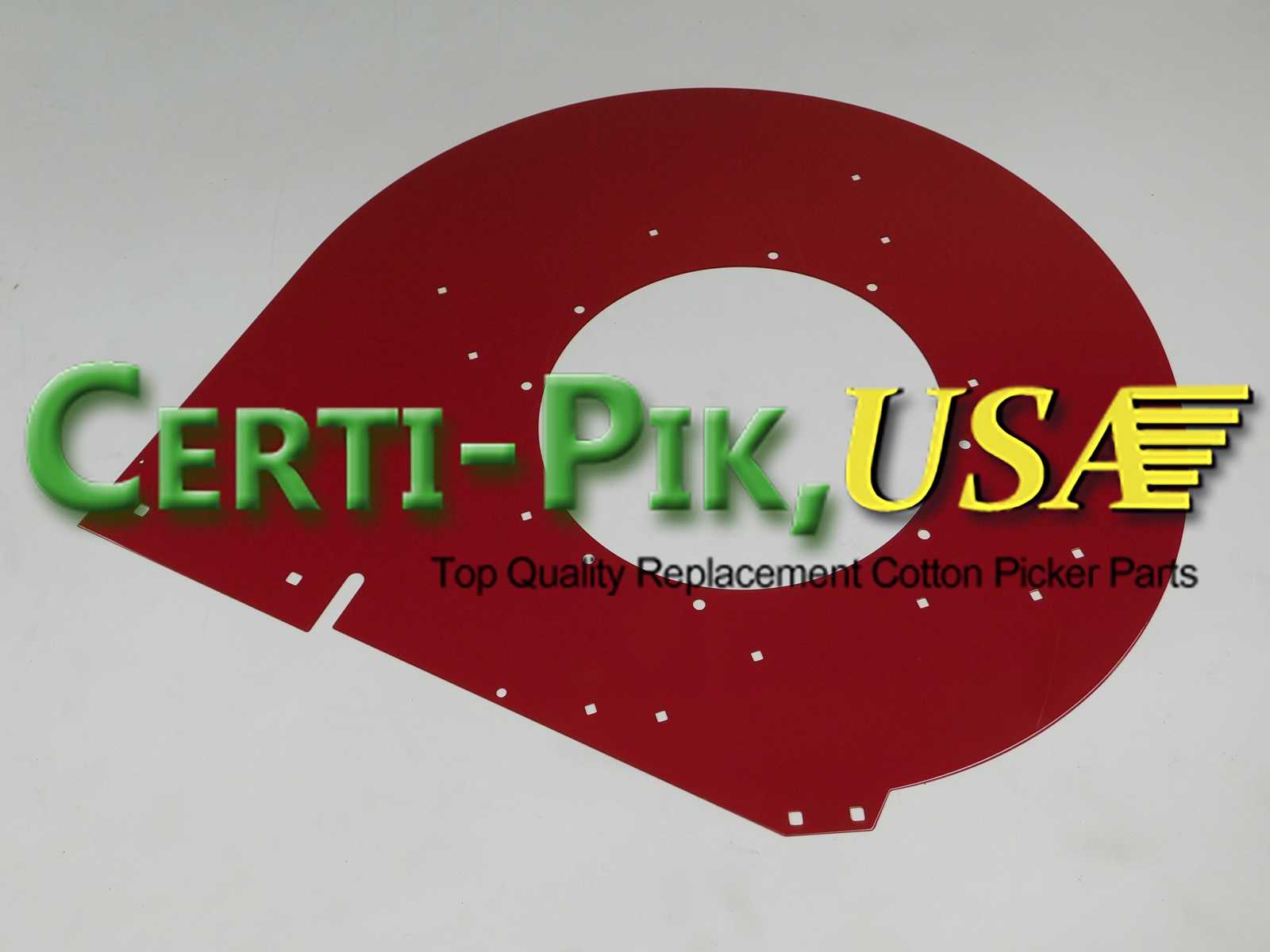 Description: FAN 45DEGREE SIDE PANEL – NEW STYLE – LARGER TRANSITION NOTCH
OEM Part: 1260066C2
Section: Air System
Case /IH Rear Fan Assembly, 1822-2555 (S.N.499)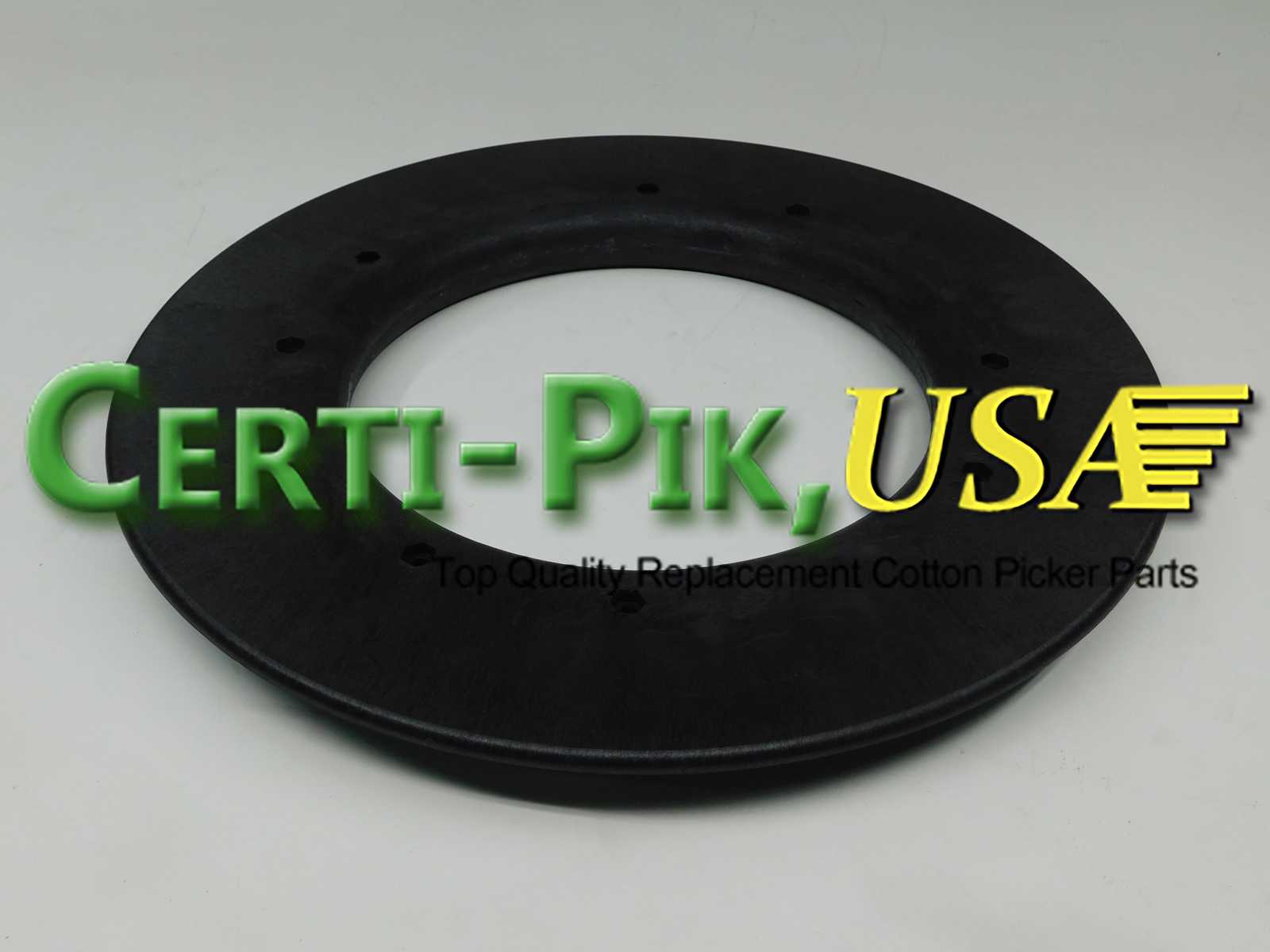 Description: BAFFLE – PLASTIC BAFFLE OR ORIFICE
OEM Part: 207515C1
Section: Air System
Case /IH Rear Fan Assembly, 1822-2555 (S.N.499)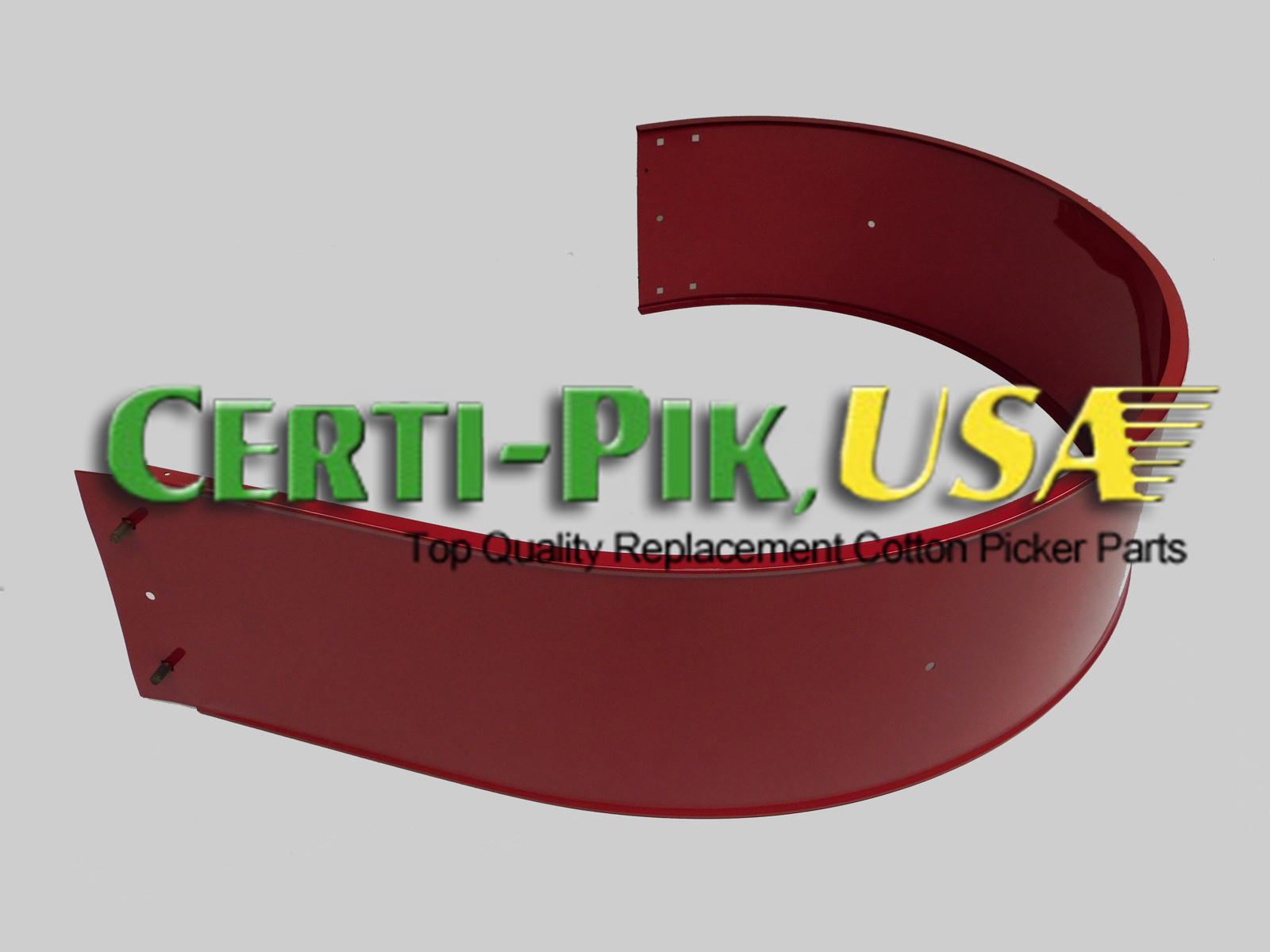 Description: WRAP AROUND – HOUSING COVER
OEM Part: 221533C1
Section: Air System
Case /IH Rear Fan Assembly, 1822-2555 (S.N.499)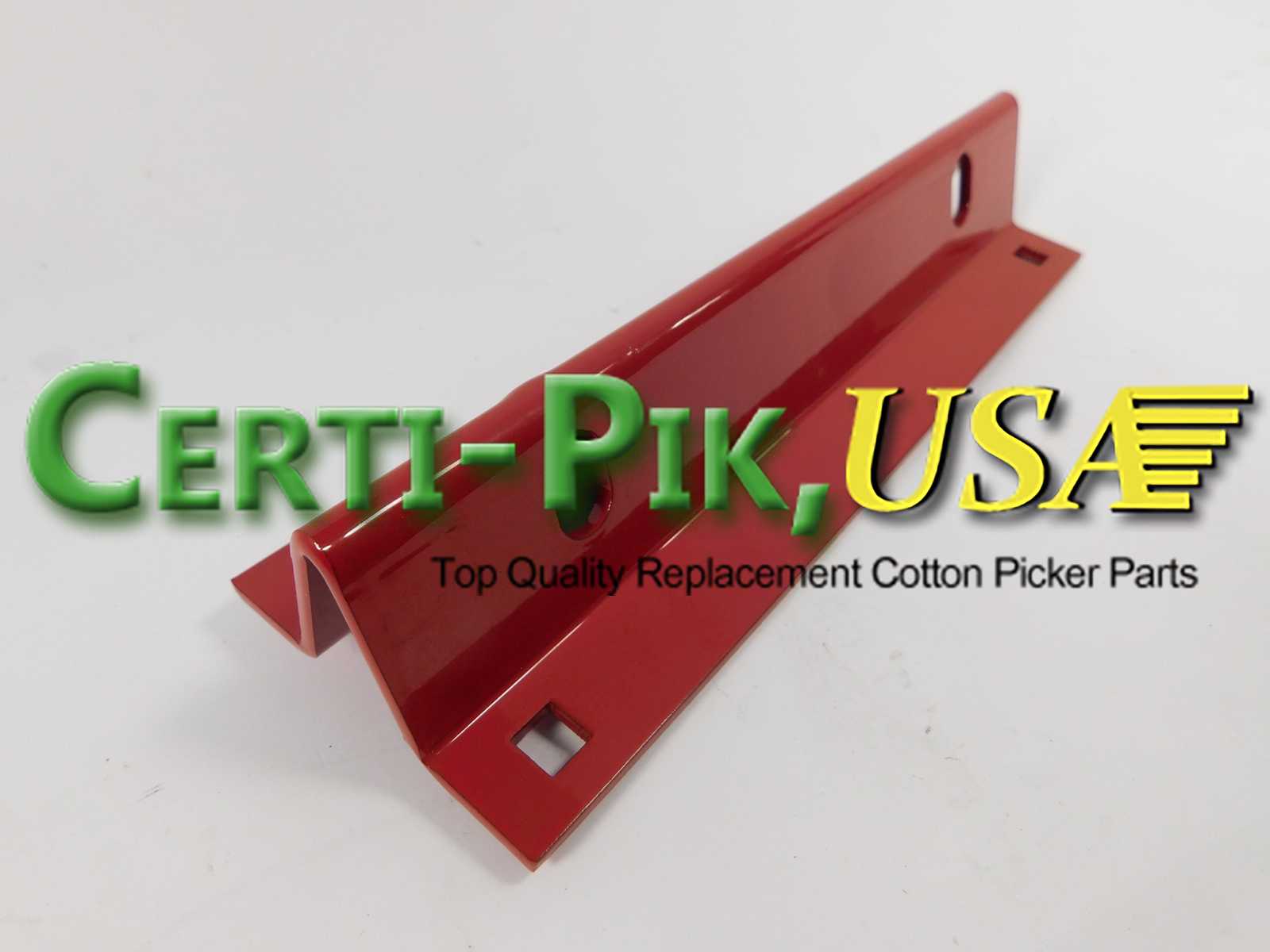 Description: BRACKET – HOUSING COVER TENSION BRACKET
OEM Part: 204414C1
Section: Air System
Case /IH Rear Fan Assembly, 1822-2555 (S.N.499)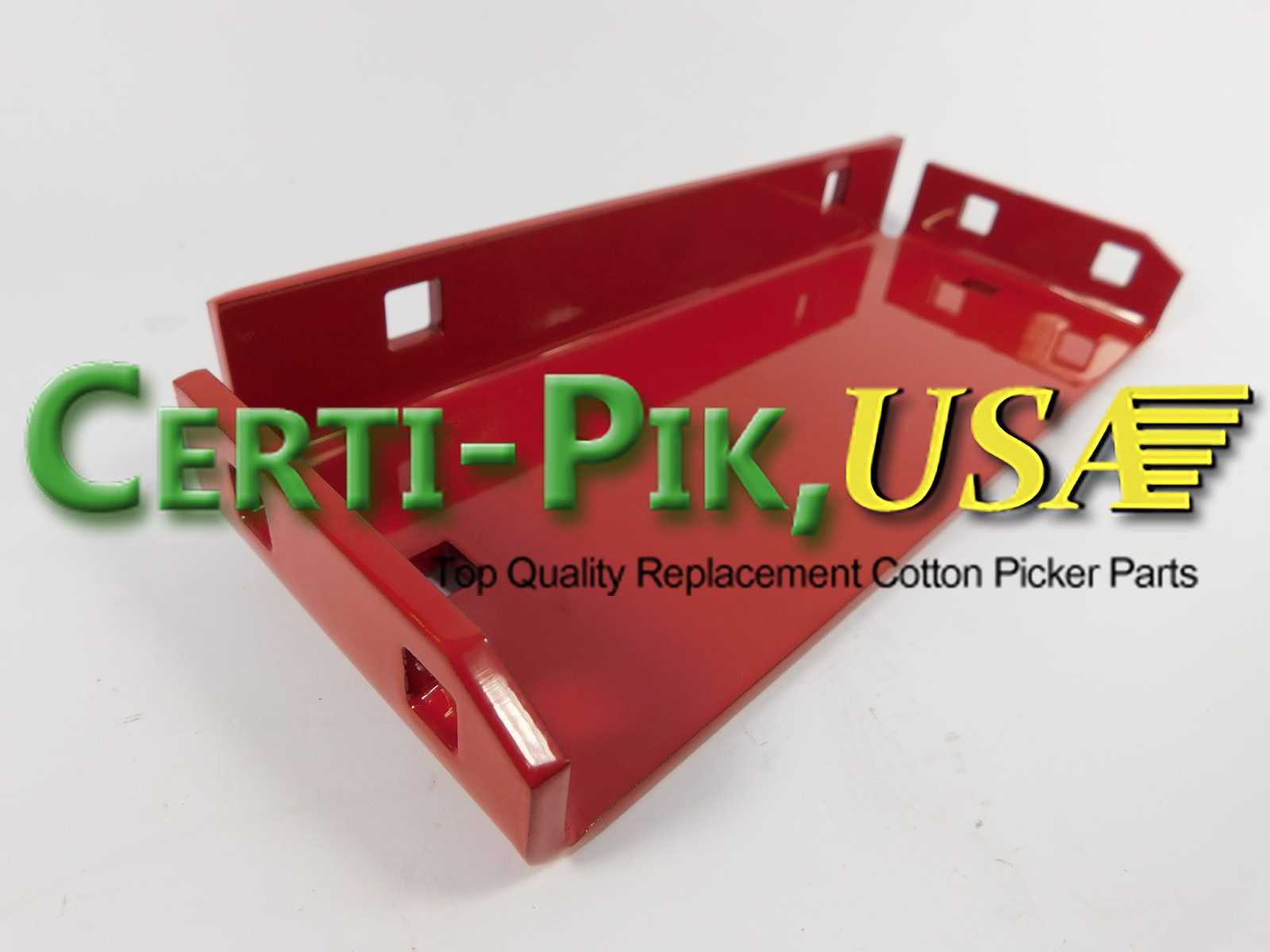 Description: BRACKET – UNDER SHROUD TENSION BRACKET
OEM Part: 204415C1
Section: Air System
Case /IH Rear Fan Assembly, 1822-2555 (S.N.499)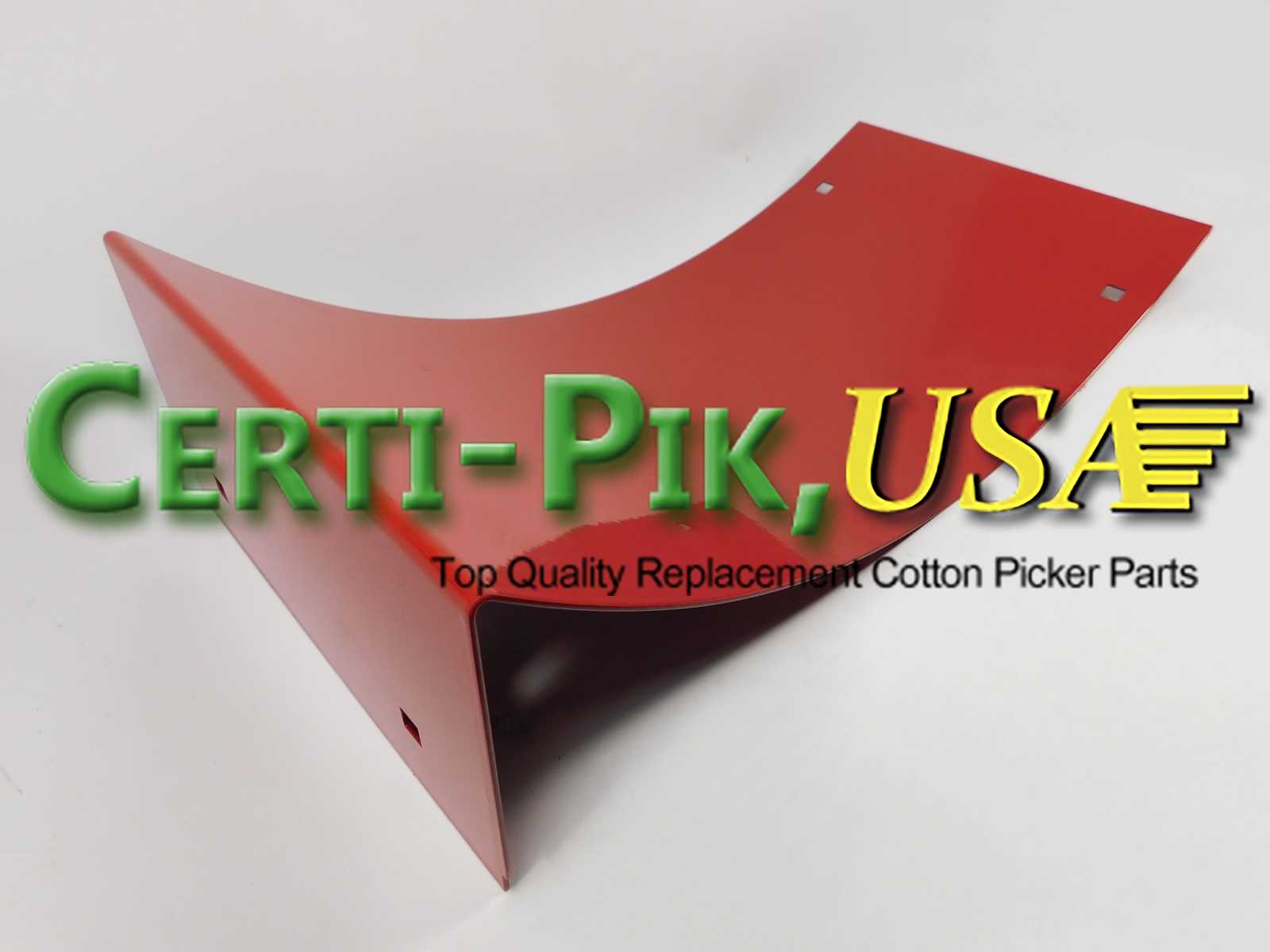 Description: UNDER SHROUD – HOUSING COVER
OEM Part: 204416C1
Section: Air System
Case /IH Rear Fan Assembly, 1822-2555 (S.N.499)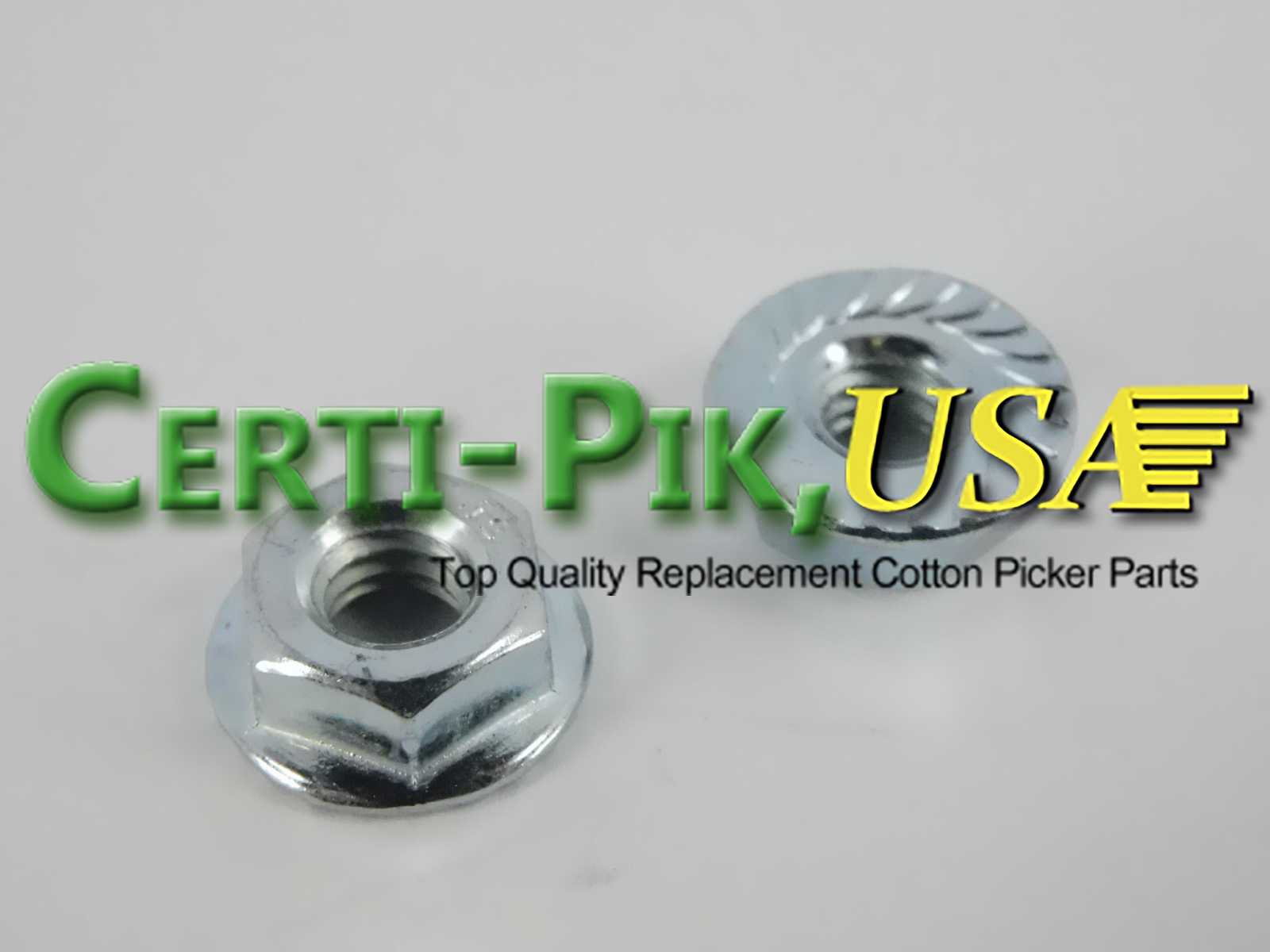 Description: NUT – 1/4 – SERR HEX FLANGE
OEM Part: 10217P
Section: Air System
Case /IH Rear Fan Assembly, 1822-2555 (S.N.499)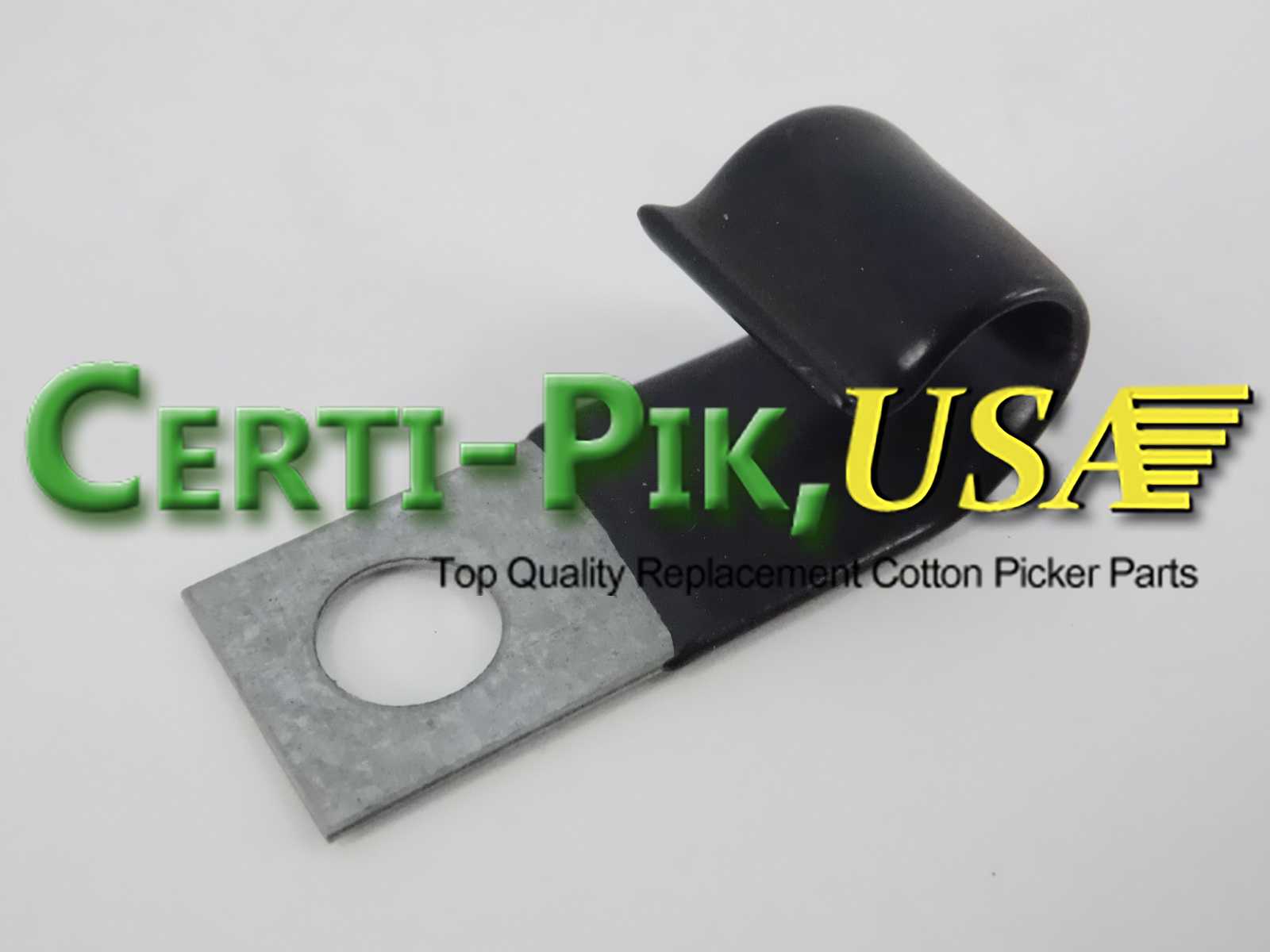 Description: CLASP – CABLE CLIP
OEM Part: 362120R1
Section: Air System
Case /IH Rear Fan Assembly, 1822-2555 (S.N.499)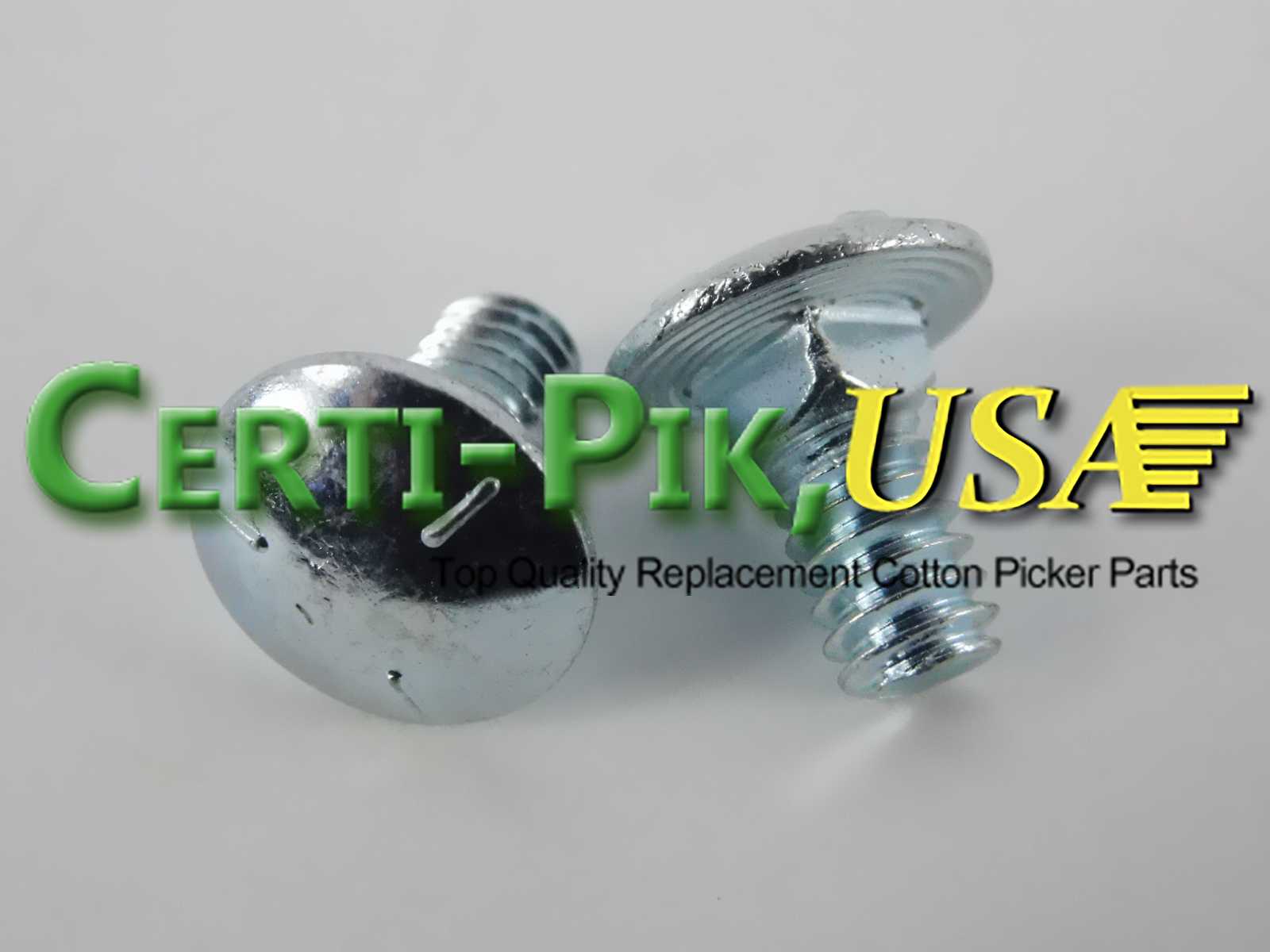 Description: BOLT – 1/4 X 1/2″ CARRIAGE
OEM Part: 434-48
Section: Air System
Case /IH Rear Fan Assembly, 1822-2555 (S.N.499)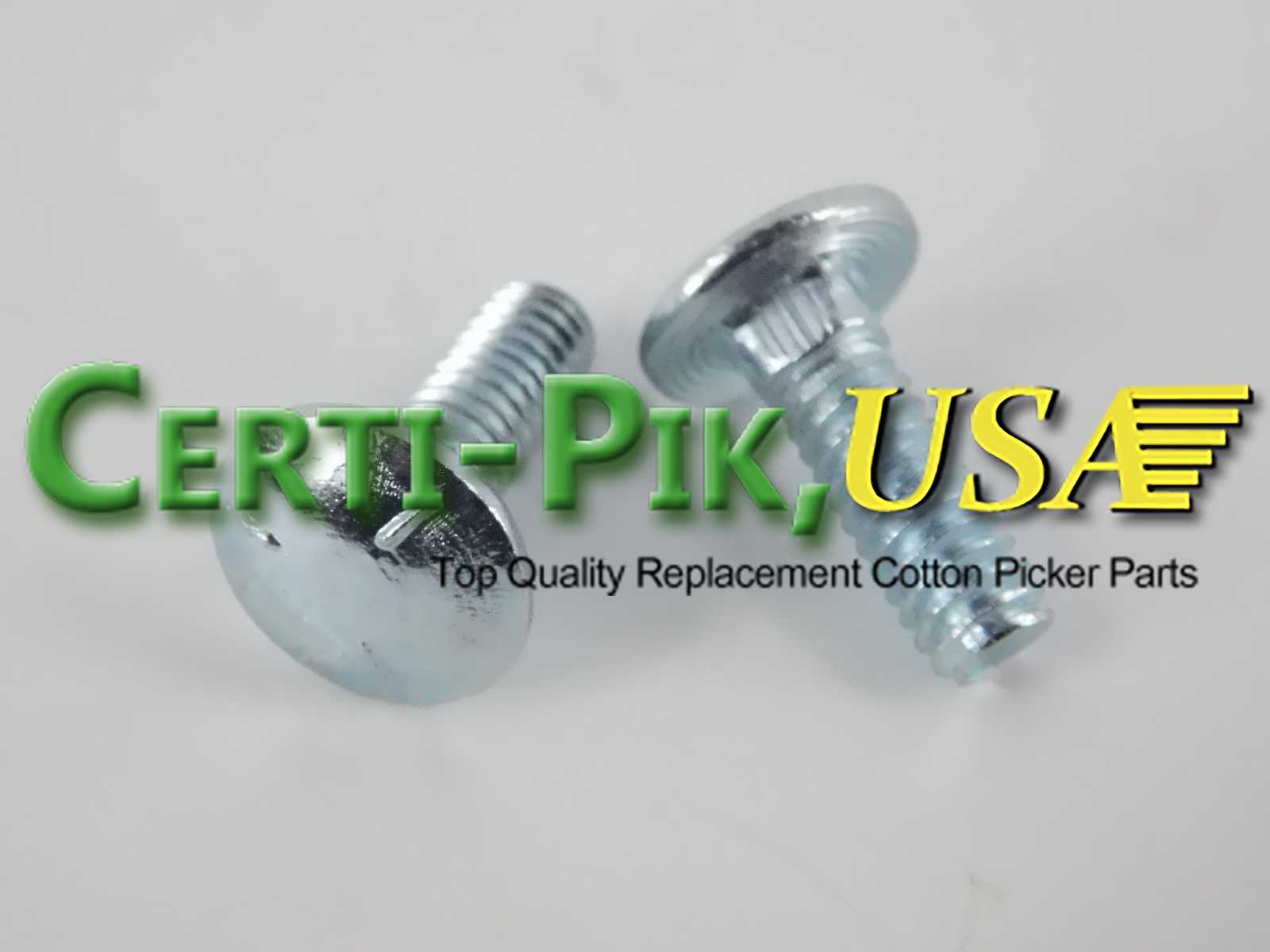 Description: BOLT – 1/4 X 3/4″ CARRIAGE
OEM Part: 434-412
Section: Air System
Case /IH Rear Fan Assembly, 1822-2555 (S.N.499)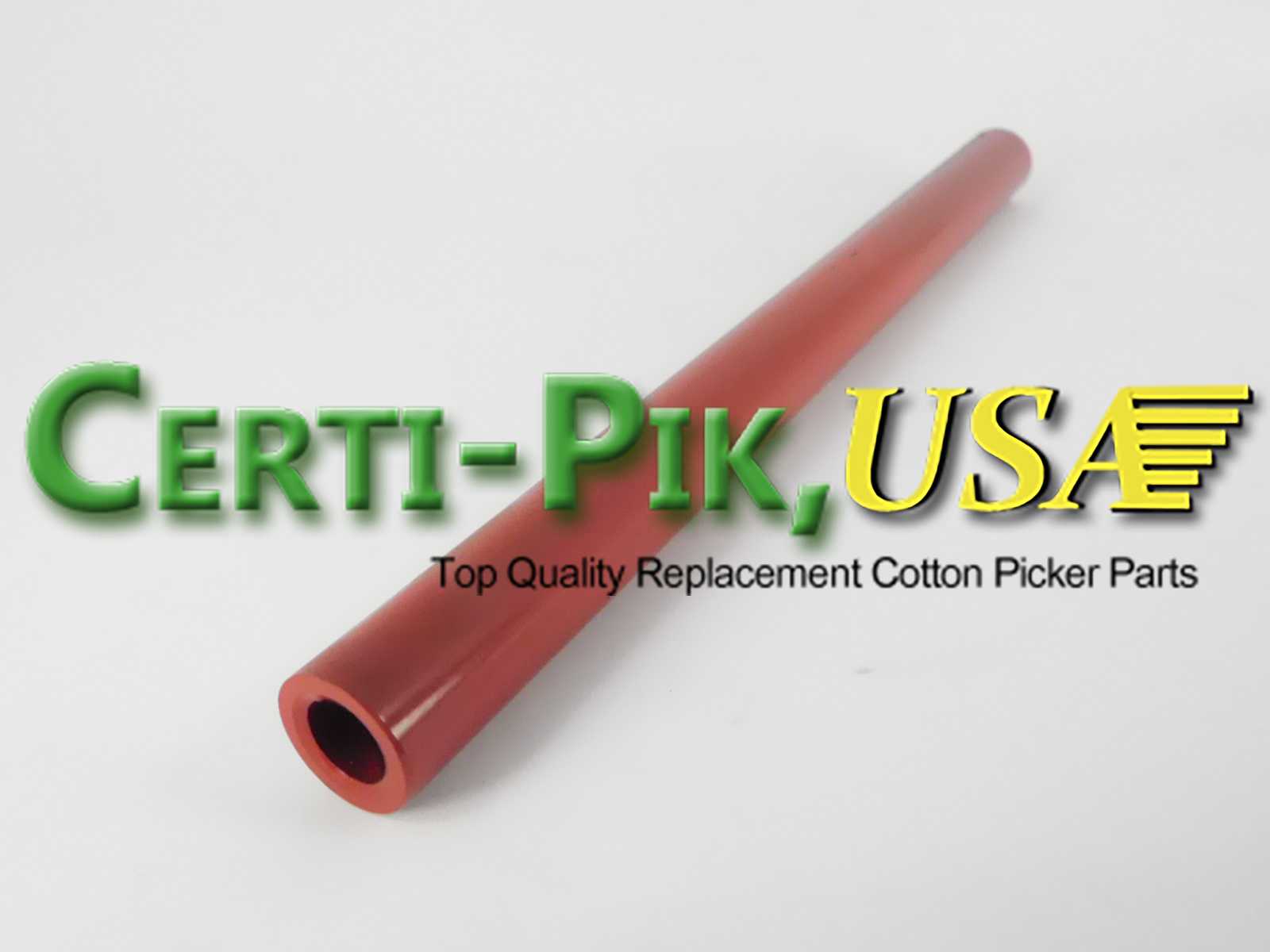 Description: PIPE – HOUSING SPACER
OEM Part: 215020C1
Section: Air System
Case /IH Rear Fan Assembly, 1822-2555 (S.N.499)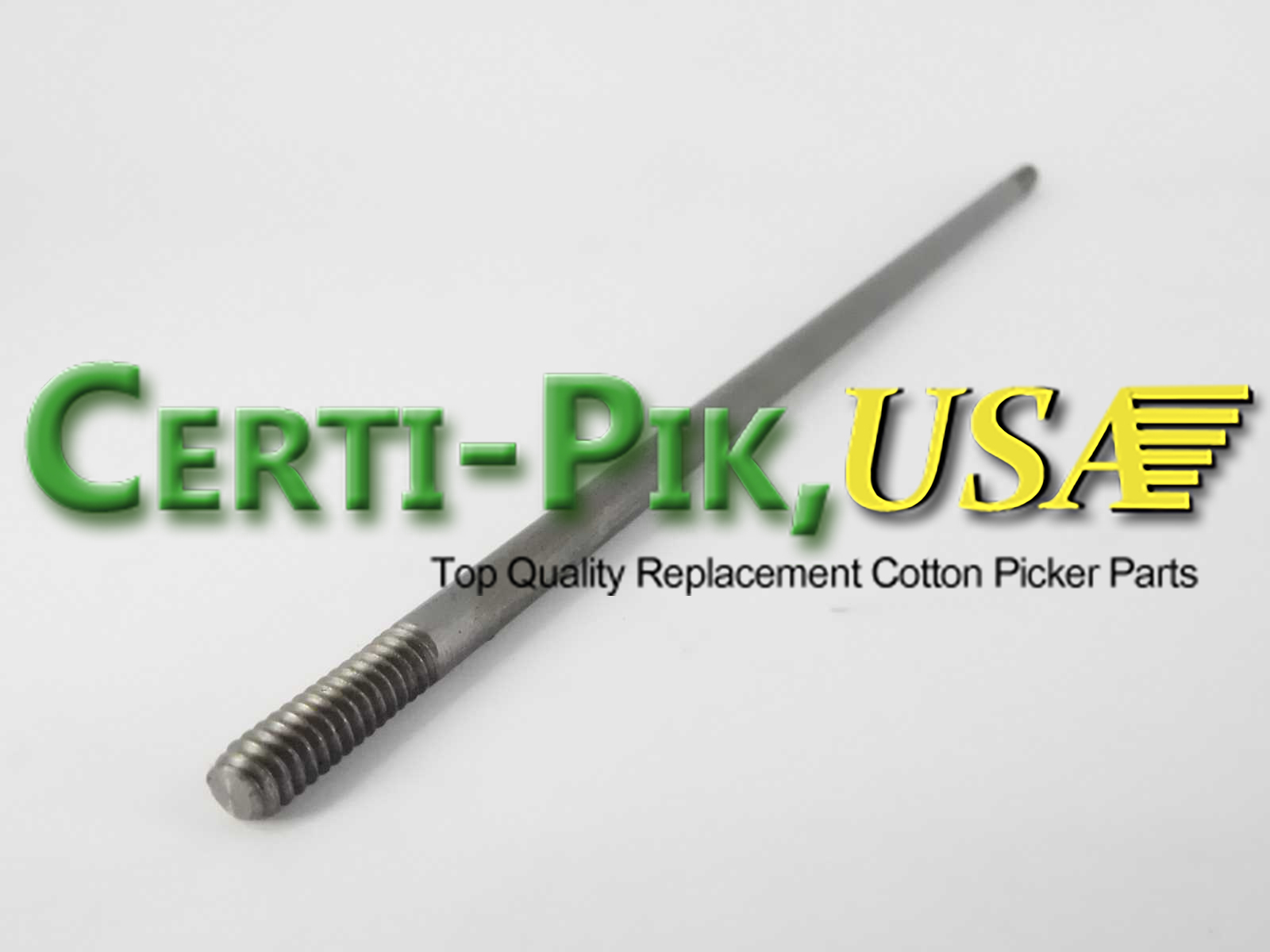 Description: STUD
OEM Part: 215709C1
Section: Air System
Case /IH Rear Fan Assembly, 1822-2555 (S.N.499)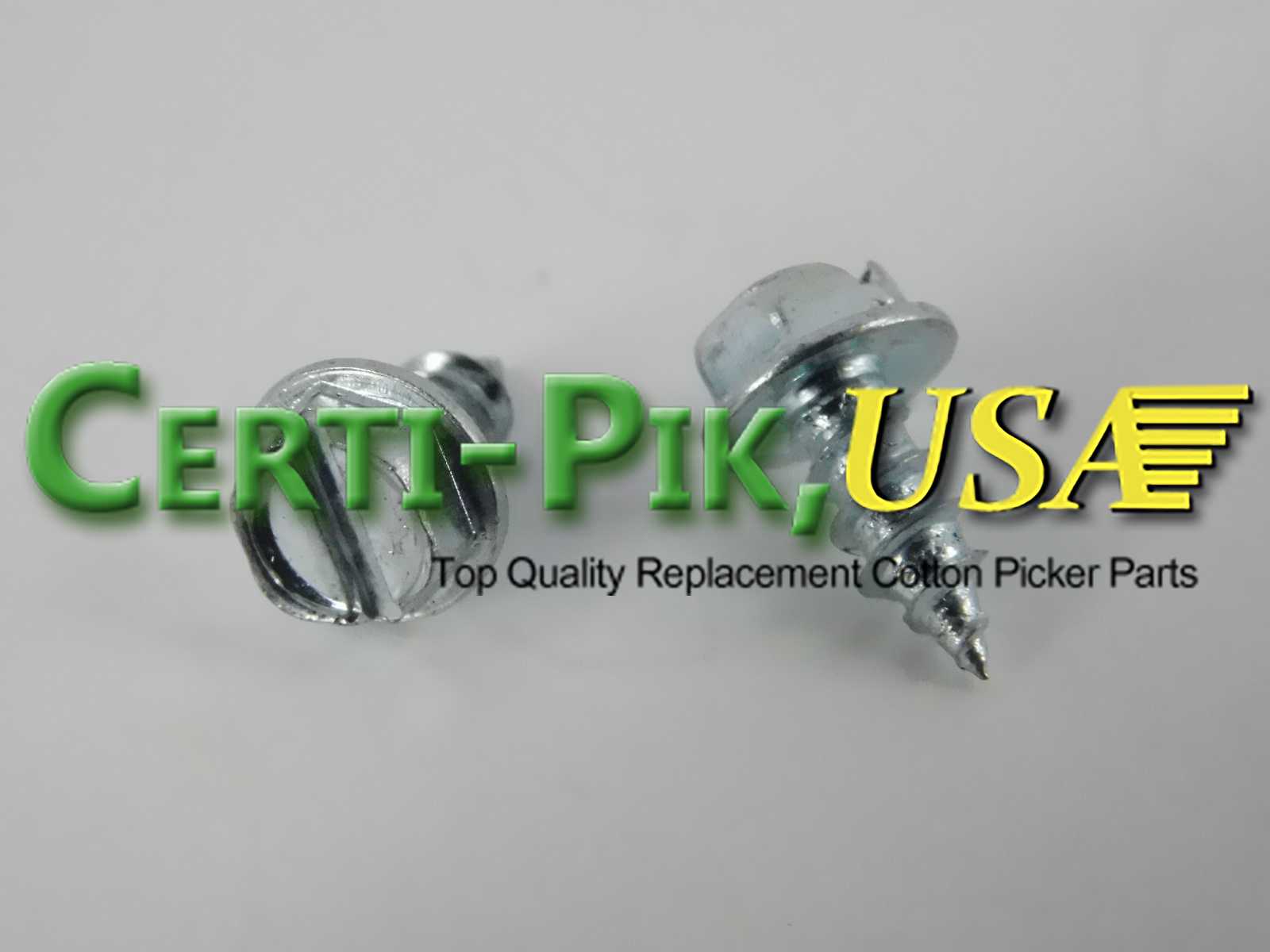 Description: SCREW – 8-18 X 3/8″ SELF-TAP
OEM Part: 260-1346
Section: Air System
Case /IH Rear Fan Assembly, 1822-2555 (S.N.499)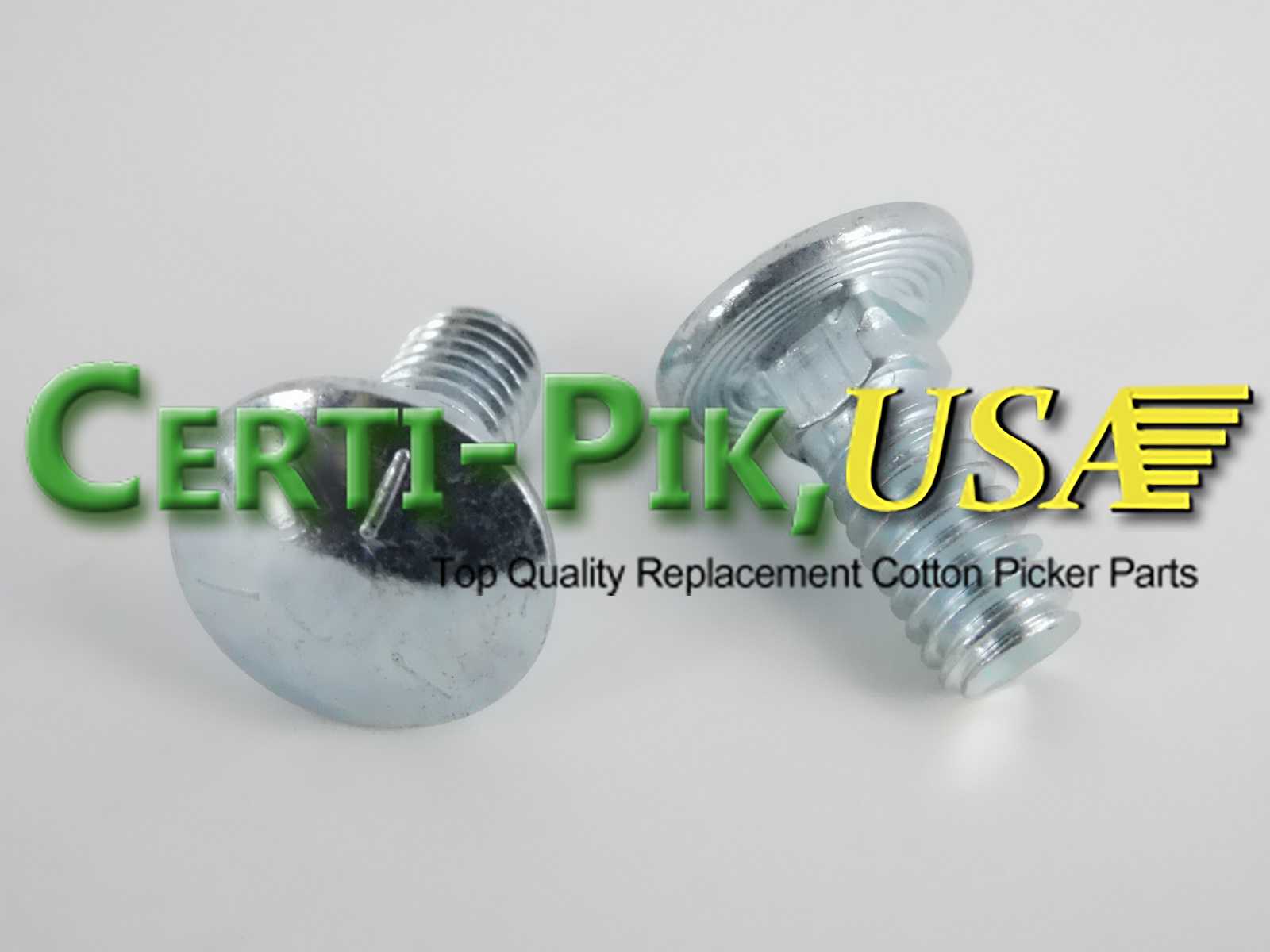 Description: BOLT – 5/16 X 3/4″ CARRIAGE
OEM Part: 434-512
Section: Air System
Case /IH Rear Fan Assembly, 1822-2555 (S.N.499)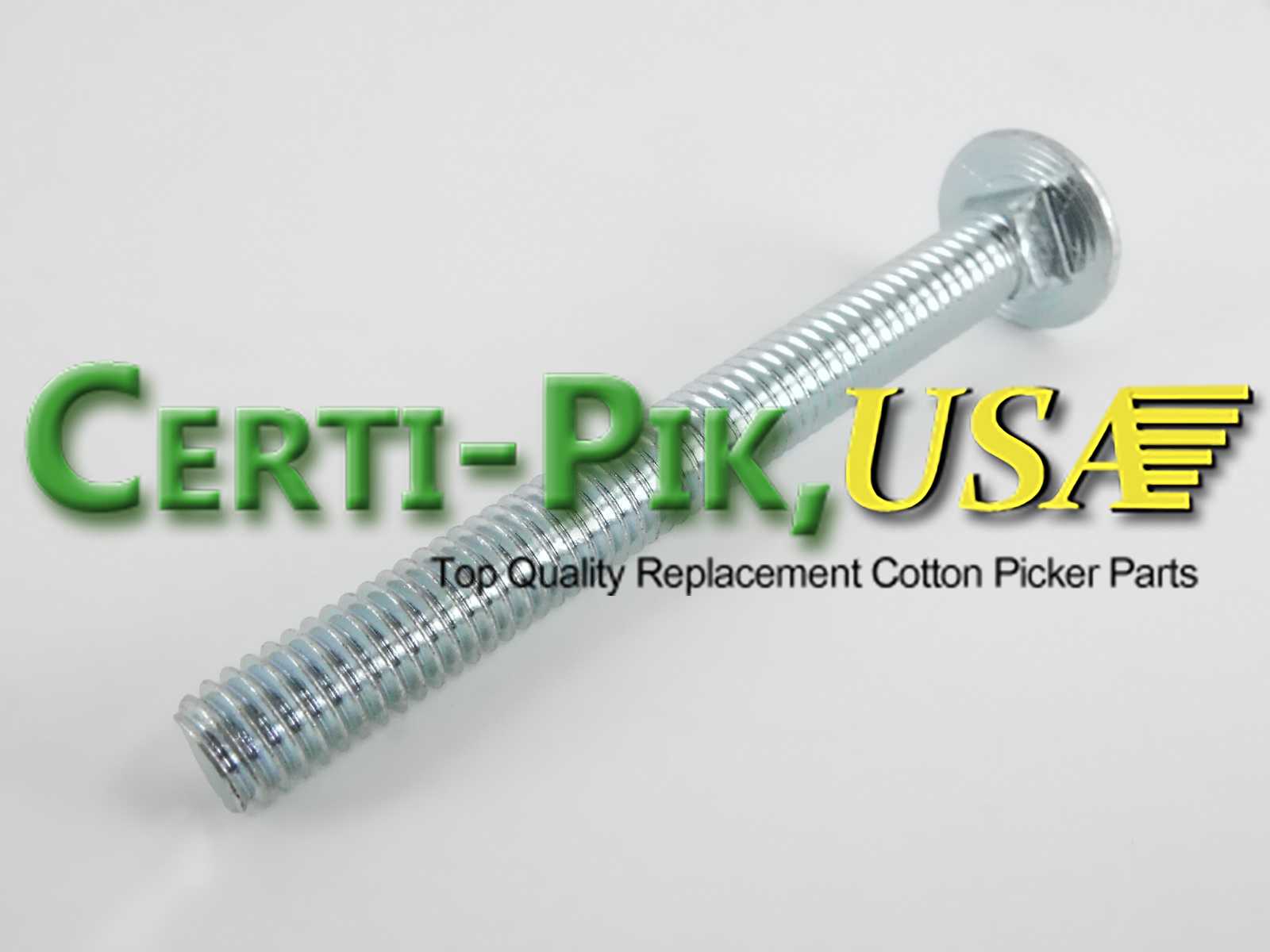 Description: BOLT – 3/8 X 3″ CARRIAGE
OEM Part: 433-648
Section: Air System
Case /IH Rear Fan Assembly, 1822-2555 (S.N.499)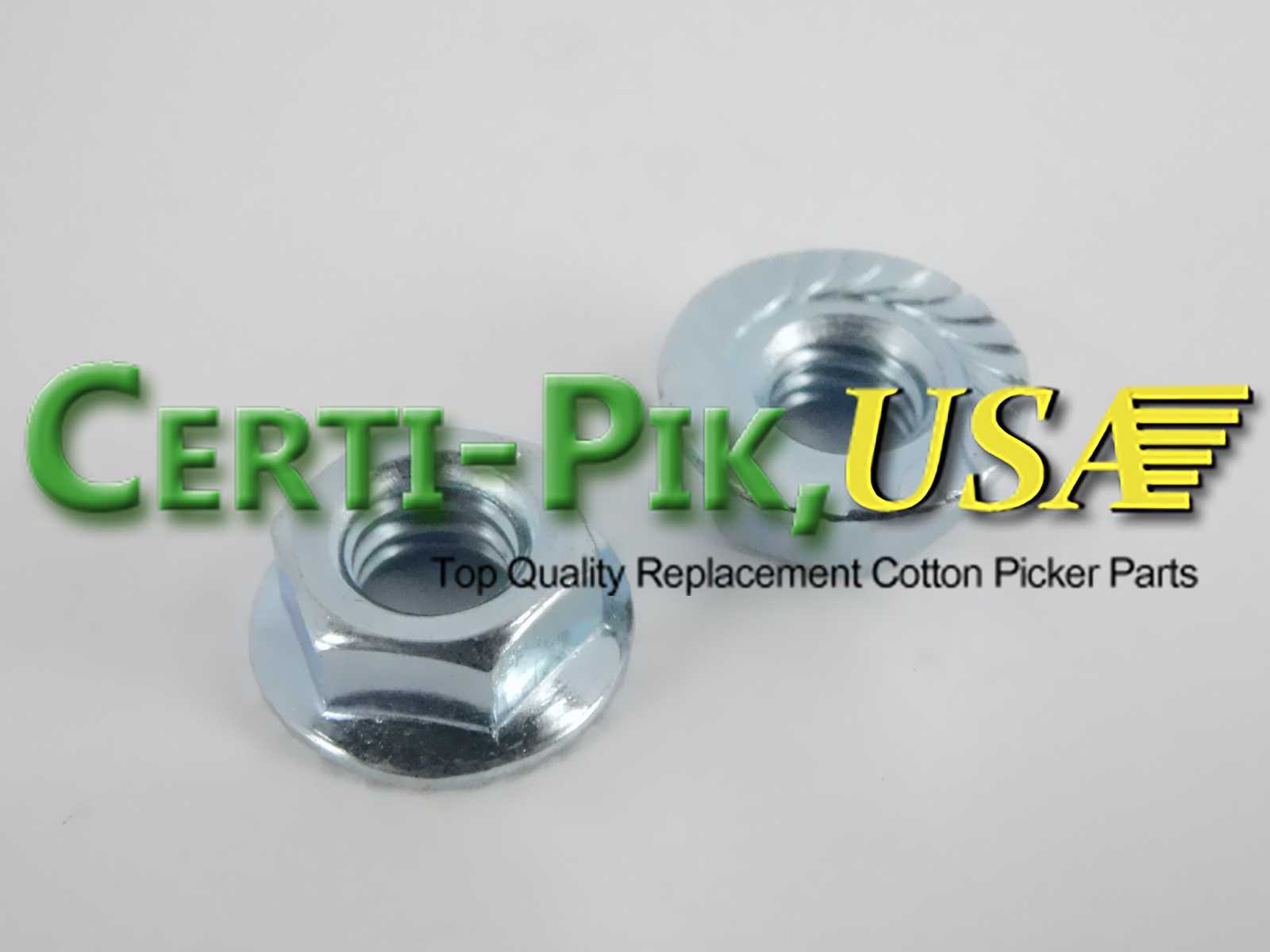 Description: NUT – 5/16 – SERR HEX FLANGE
OEM Part: 425-105
Section: Air System
Case /IH Rear Fan Assembly, 1822-2555 (S.N.499)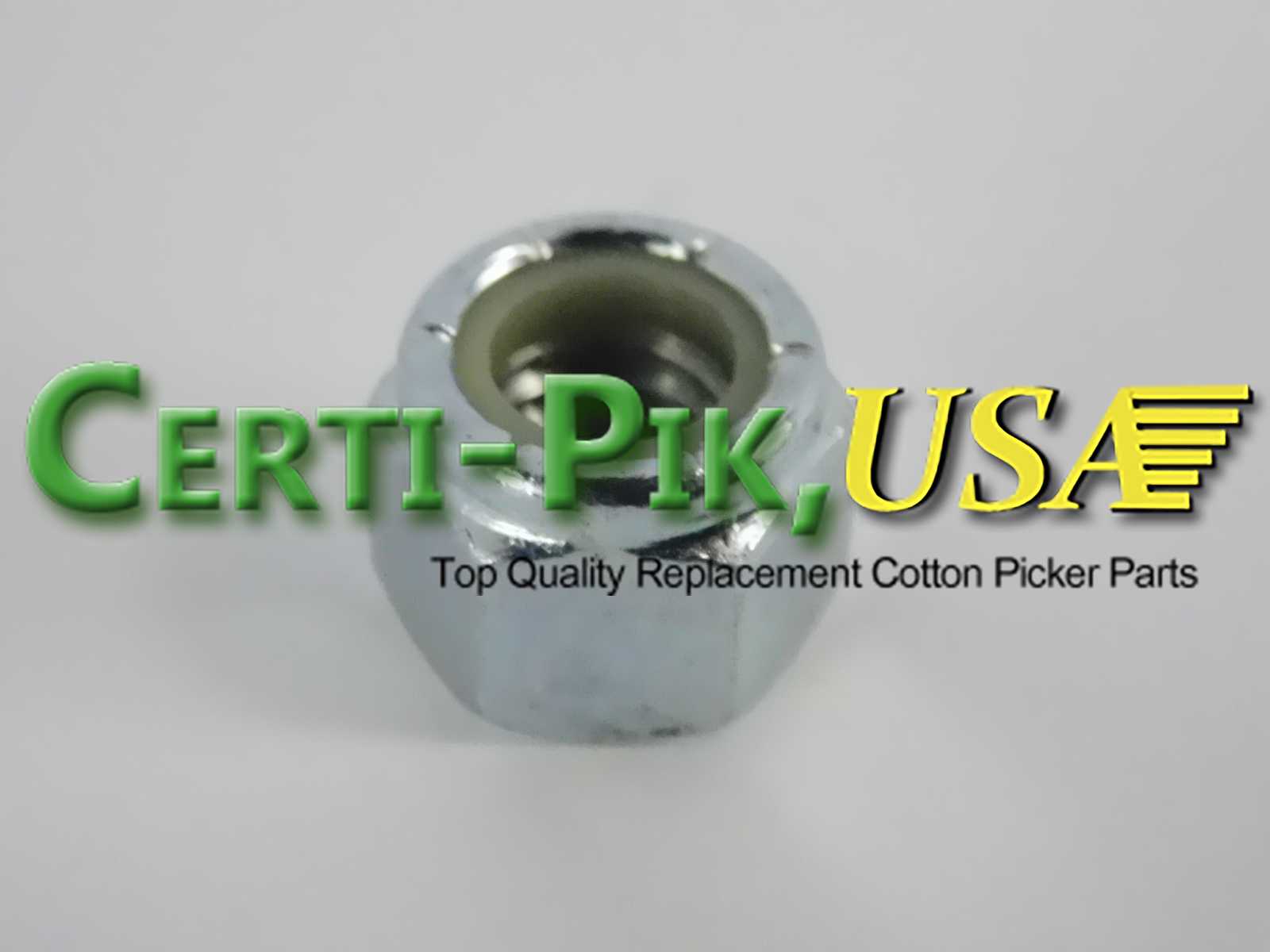 Description: NUT – 3/8 – NYLON LOCK
OEM Part: 425-106
Section: Air System
Case /IH Rear Fan Assembly, 1822-2555 (S.N.499)
Description: BOLT – 5/16 X 1-3/4″ HEX HEAD
OEM Part: 413-528
Section: Air System
Case /IH Rear Fan Assembly, 1822-2555 (S.N.499)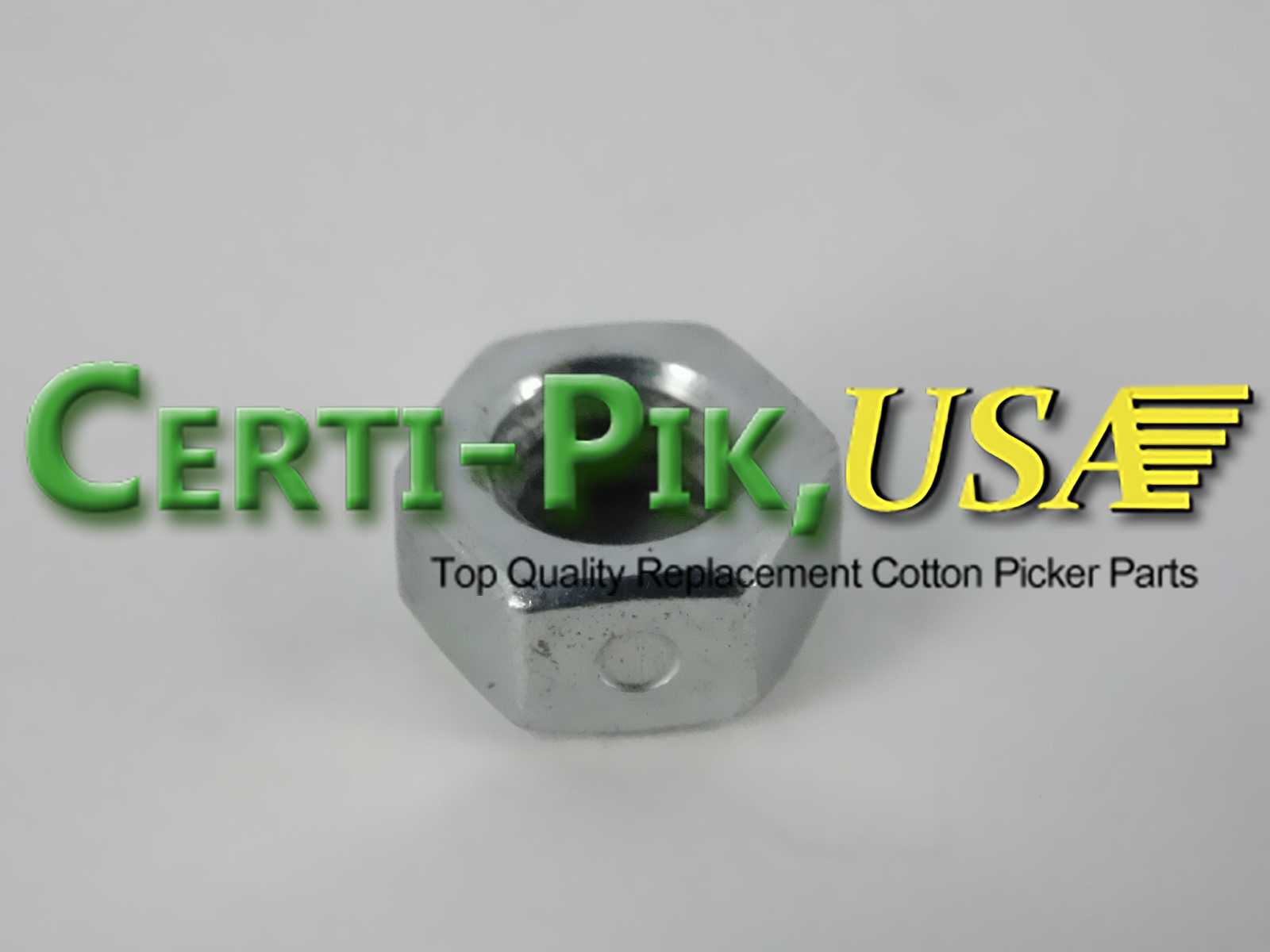 Description: NUT – 5/16 – CENTER LOCK
OEM Part: 131-1215
Section: Air System
Case /IH Rear Fan Assembly, 1822-2555 (S.N.499)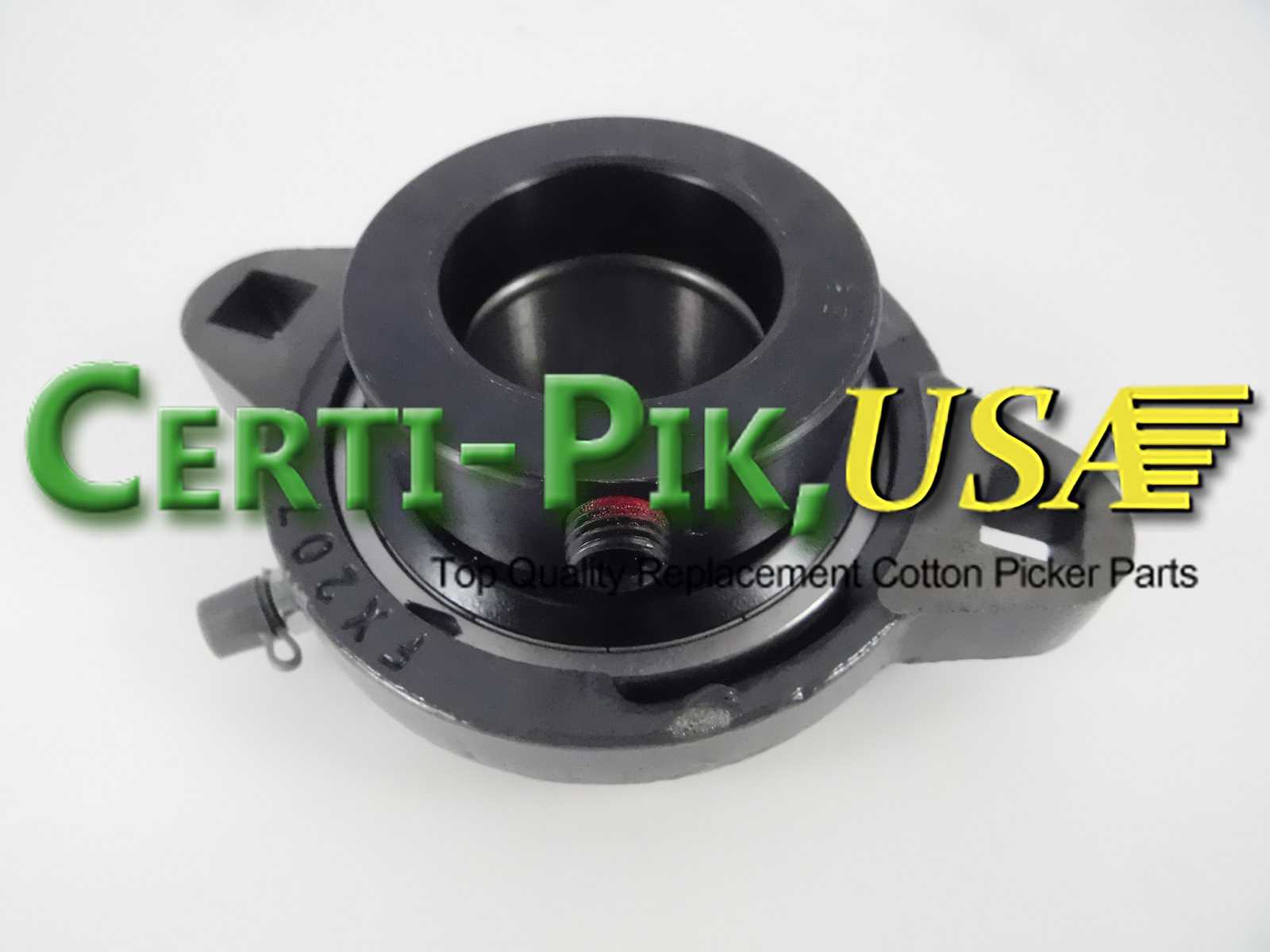 Description: REAR BEARING, INCLUDES HOUSING AND LOCKING COLLAR
OEM Part: 1263058C91
Section: Air System
Case /IH Rear Fan Assembly, 1822-2555 (S.N.499)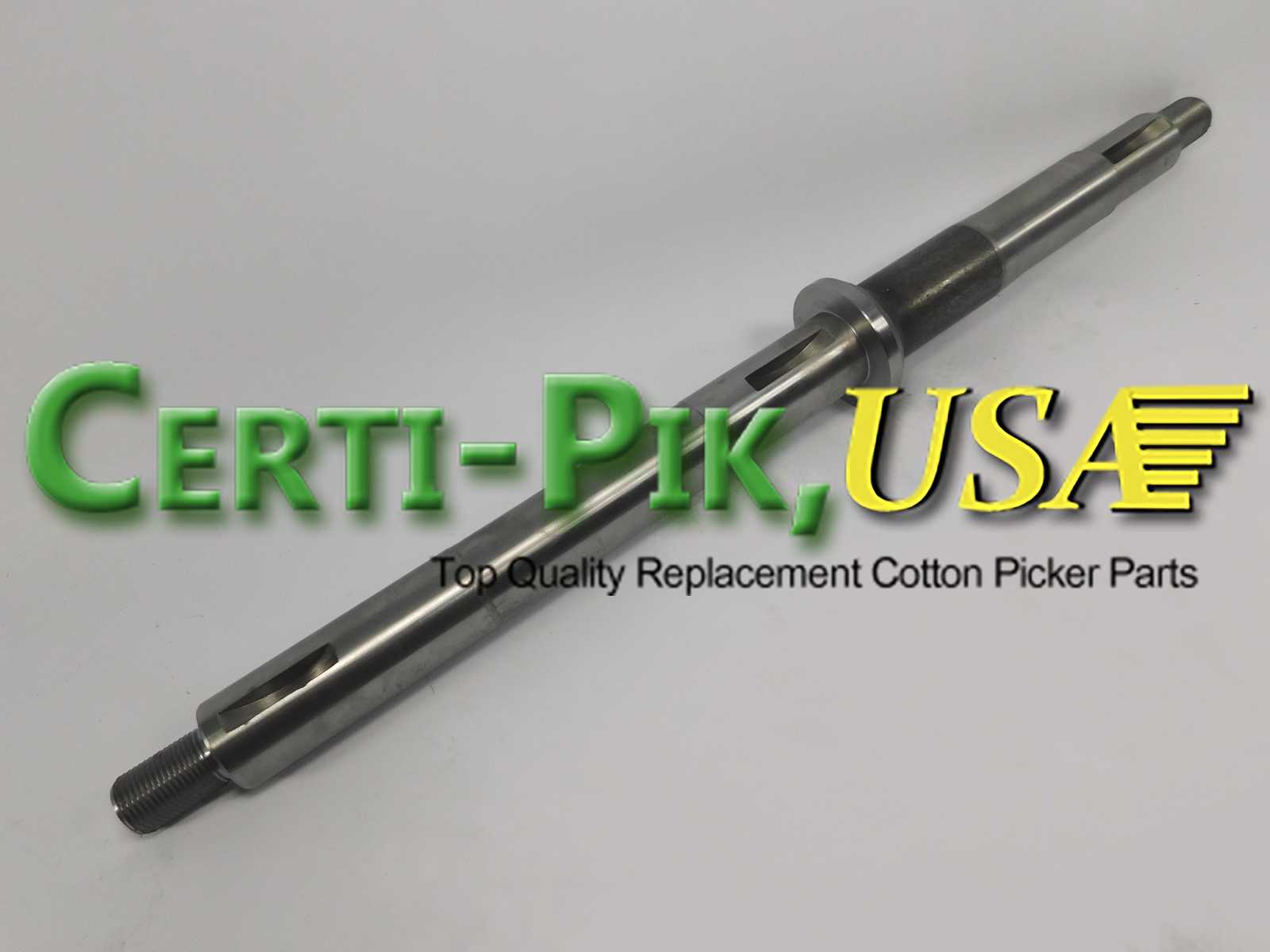 Description: SHAFT – REAR FAN
OEM Part: 1260072C3
Section: Air System
Case /IH Rear Fan Assembly, 1822-2555 (S.N.499)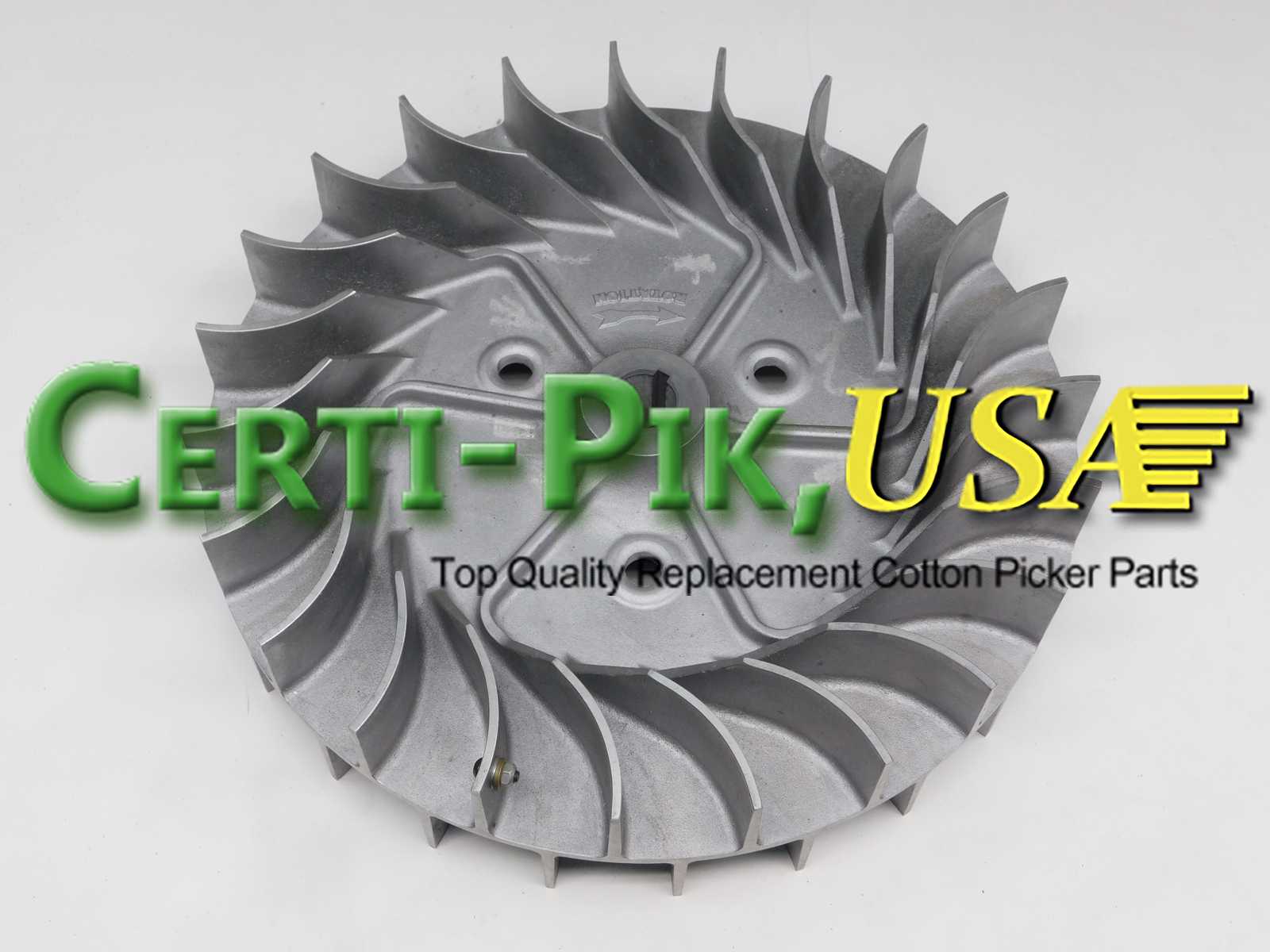 Description: FAN BLADE
OEM Part: 1260010C1
Section: Air System
Case /IH Rear Fan Assembly, 1822-2555 (S.N.499)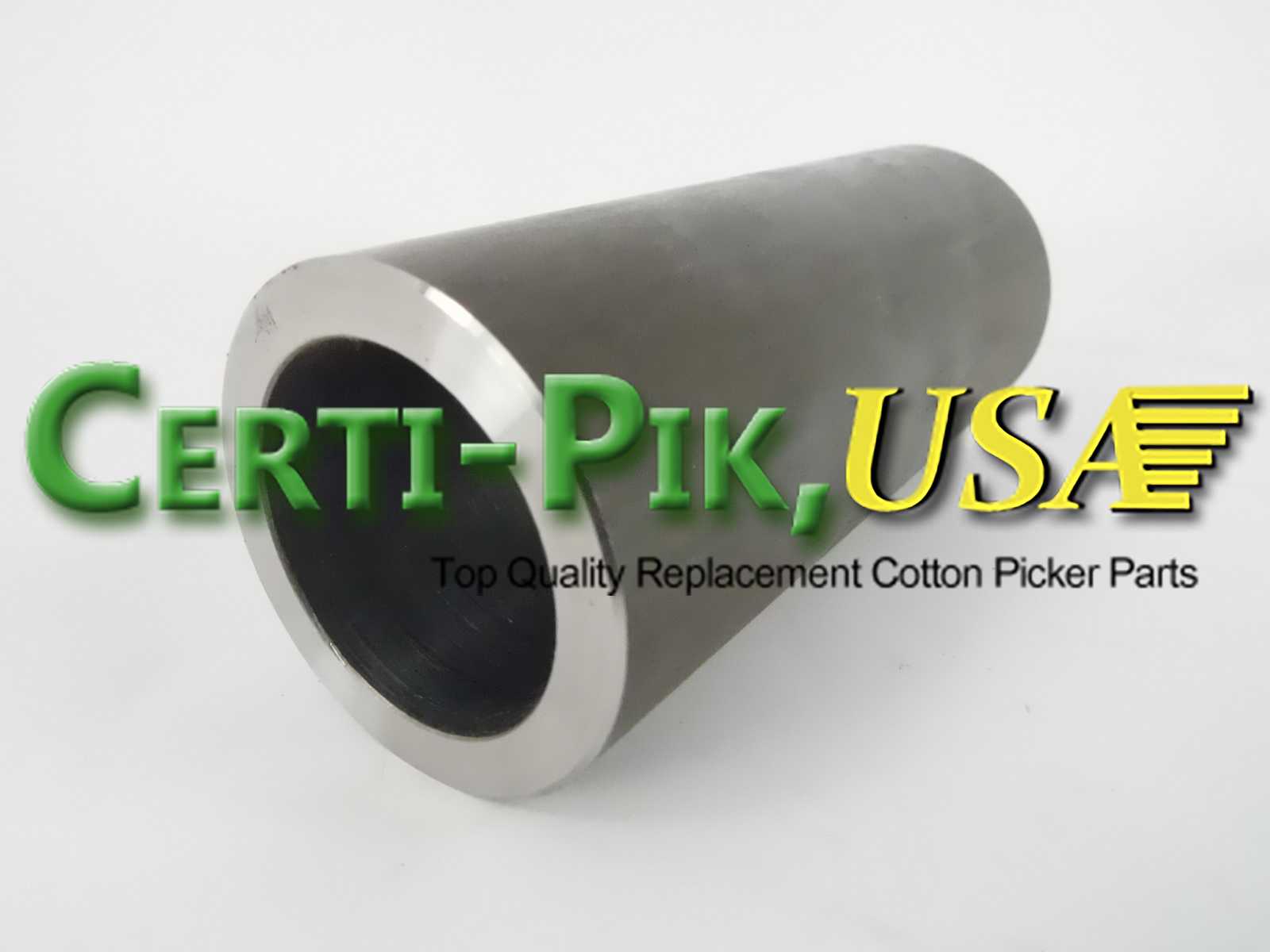 Description: SHAFT SPACER
OEM Part: 1260073C1
Section: Air System
Case /IH Rear Fan Assembly, 1822-2555 (S.N.499)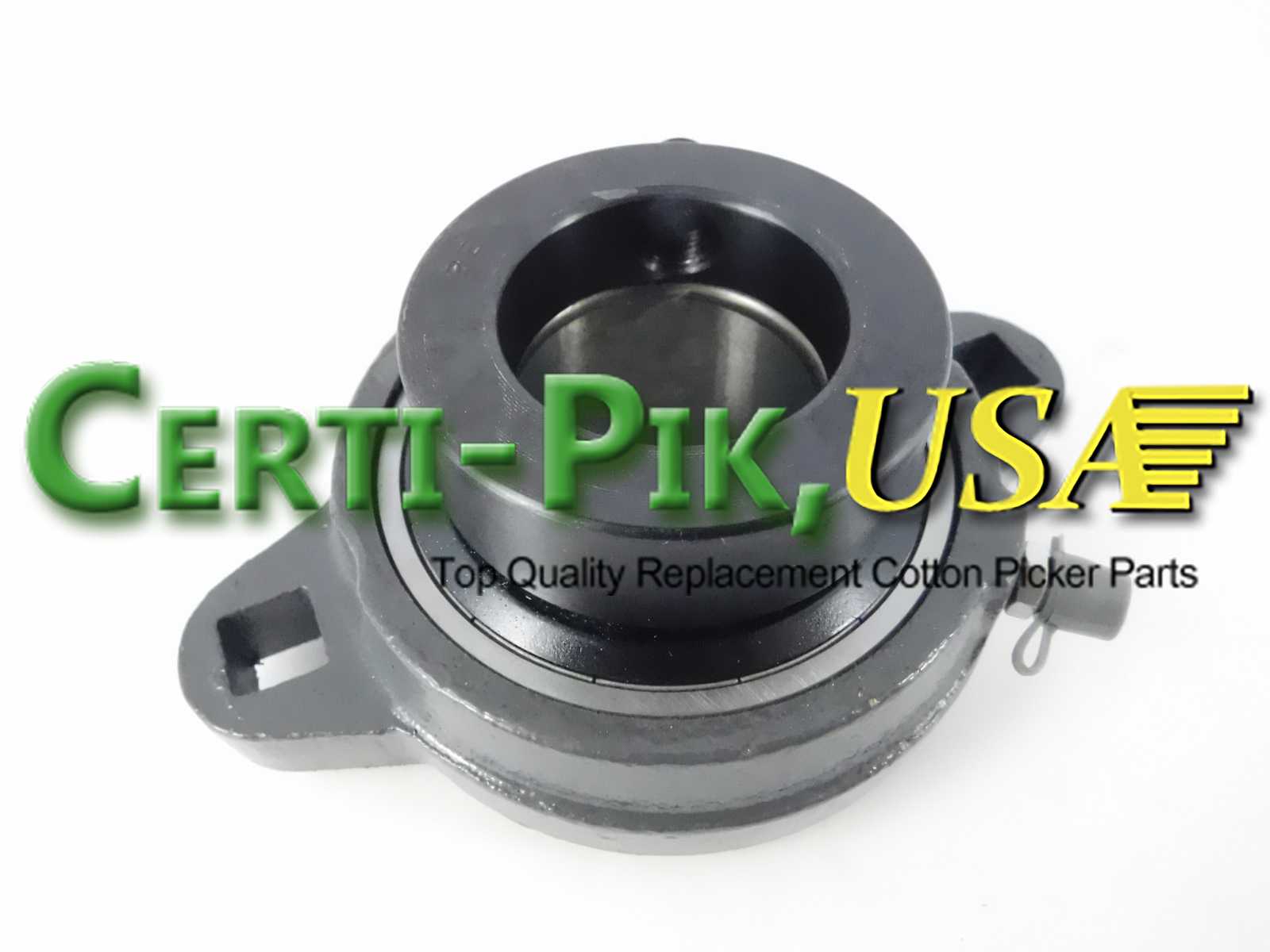 Description: FRONT BEARING – INCLUDES HOUSING AND LOCKING COLLAR ( 2/FRONT FAN, 1/ REAR FAN )
OEM Part: 1260257C1
Section: Air System
Case /IH Rear Fan Assembly, 1822-2555 (S.N.499)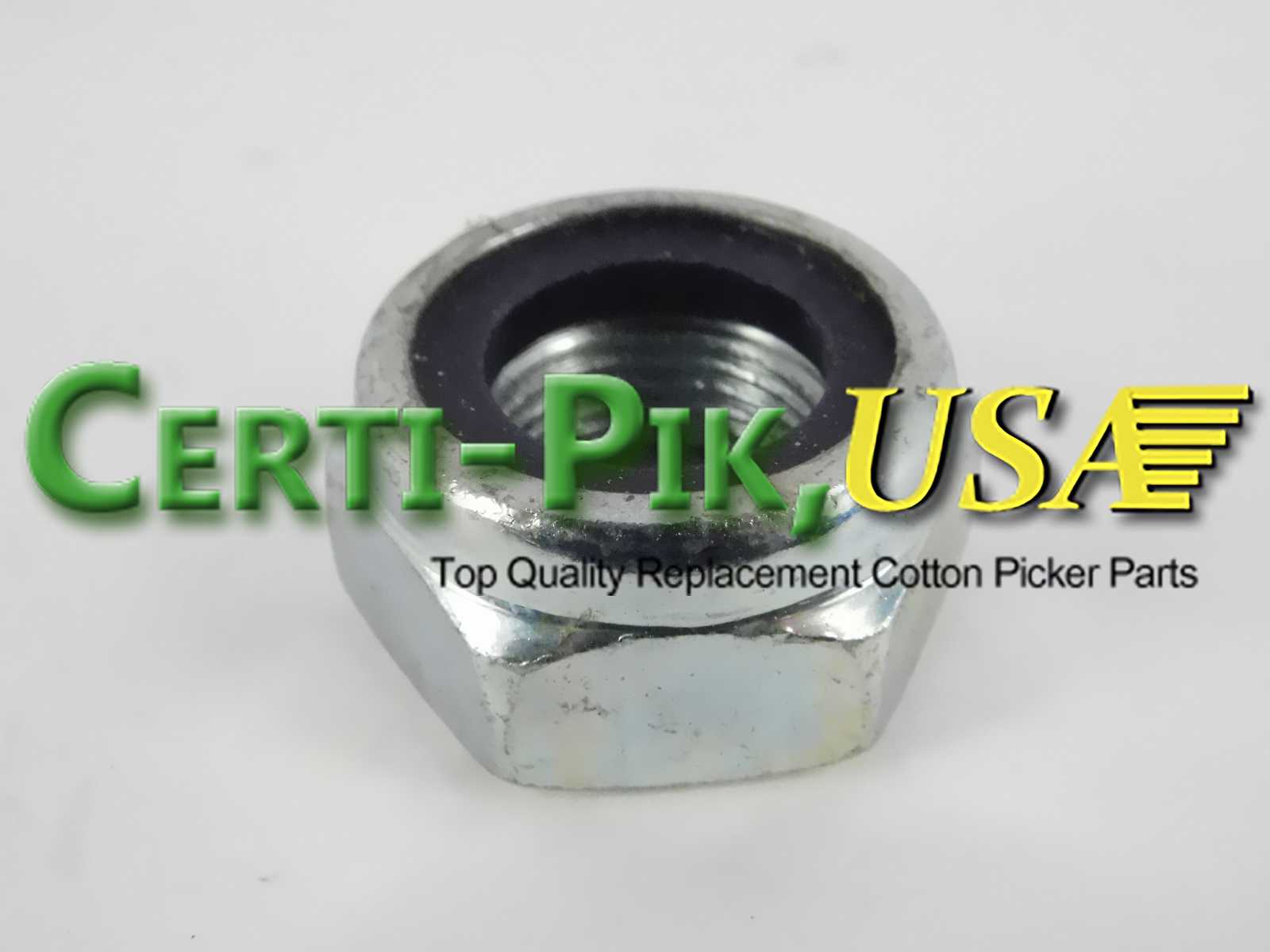 Description: NUT – 7/8 – NYLON LOCK
OEM Part: 543386R1
Section: Air System
Case /IH Rear Fan Assembly, 1822-2555 (S.N.499)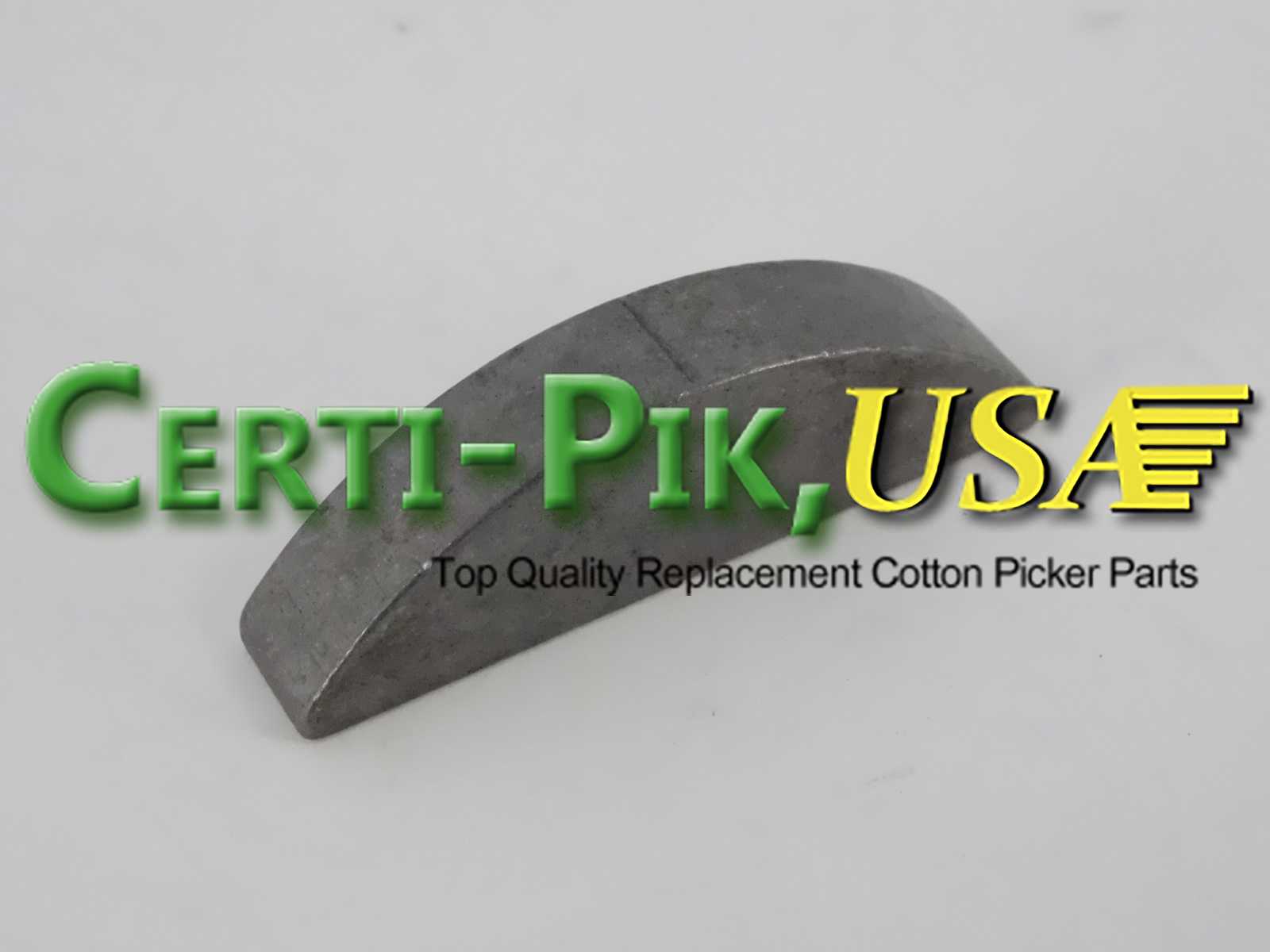 Description: KEY – 5/16 X 2-1/8WOODRUFF
OEM Part: 118001
Section: Air System
Case /IH Rear Fan Assembly, 1822-2555 (S.N.499)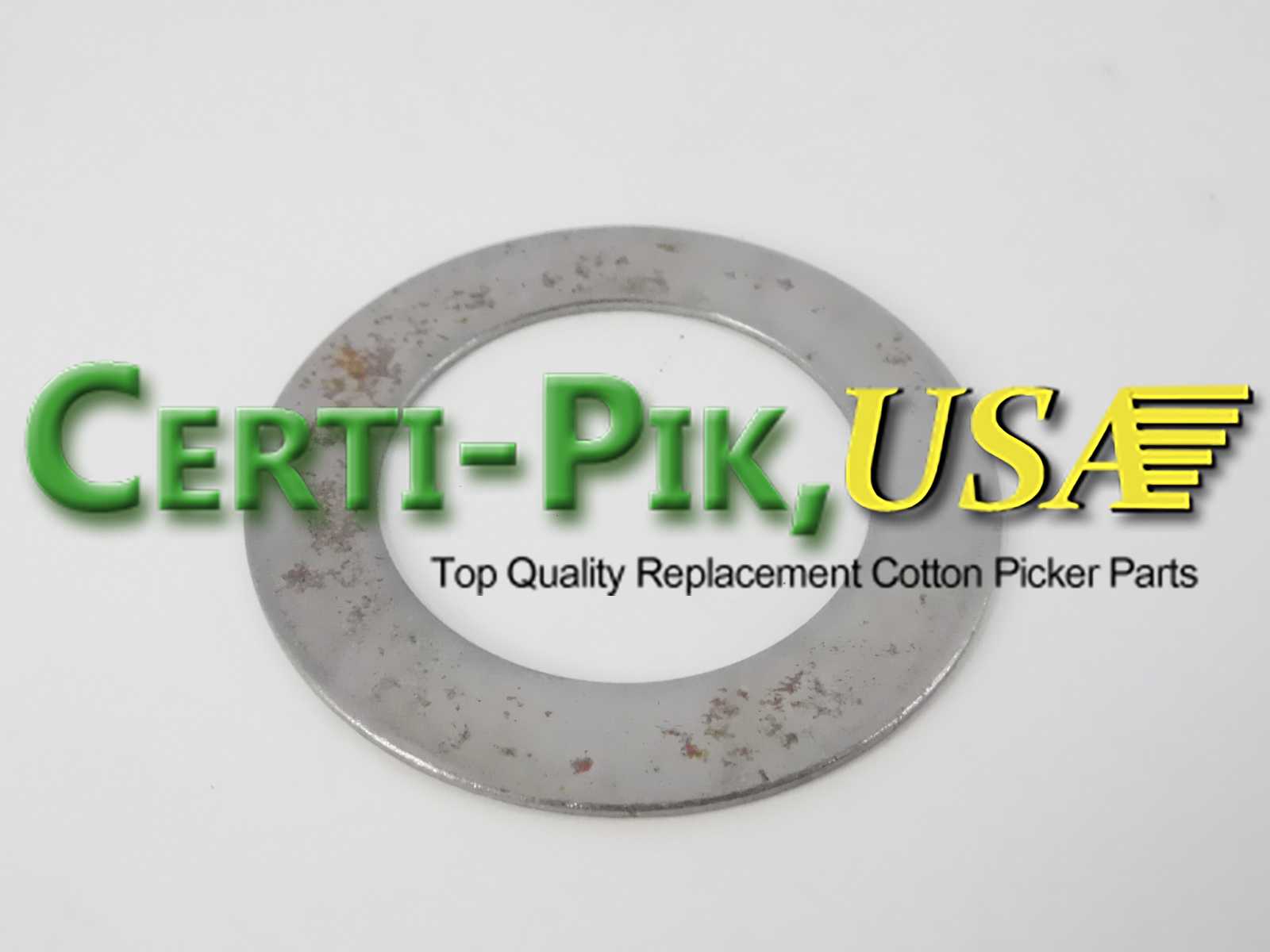 Description: WASHER – 1-13/32 X 2-1/4 X 1/16
OEM Part: 495-81214
Section: Air System
Case /IH Rear Fan Assembly, 1822-2555 (S.N.499)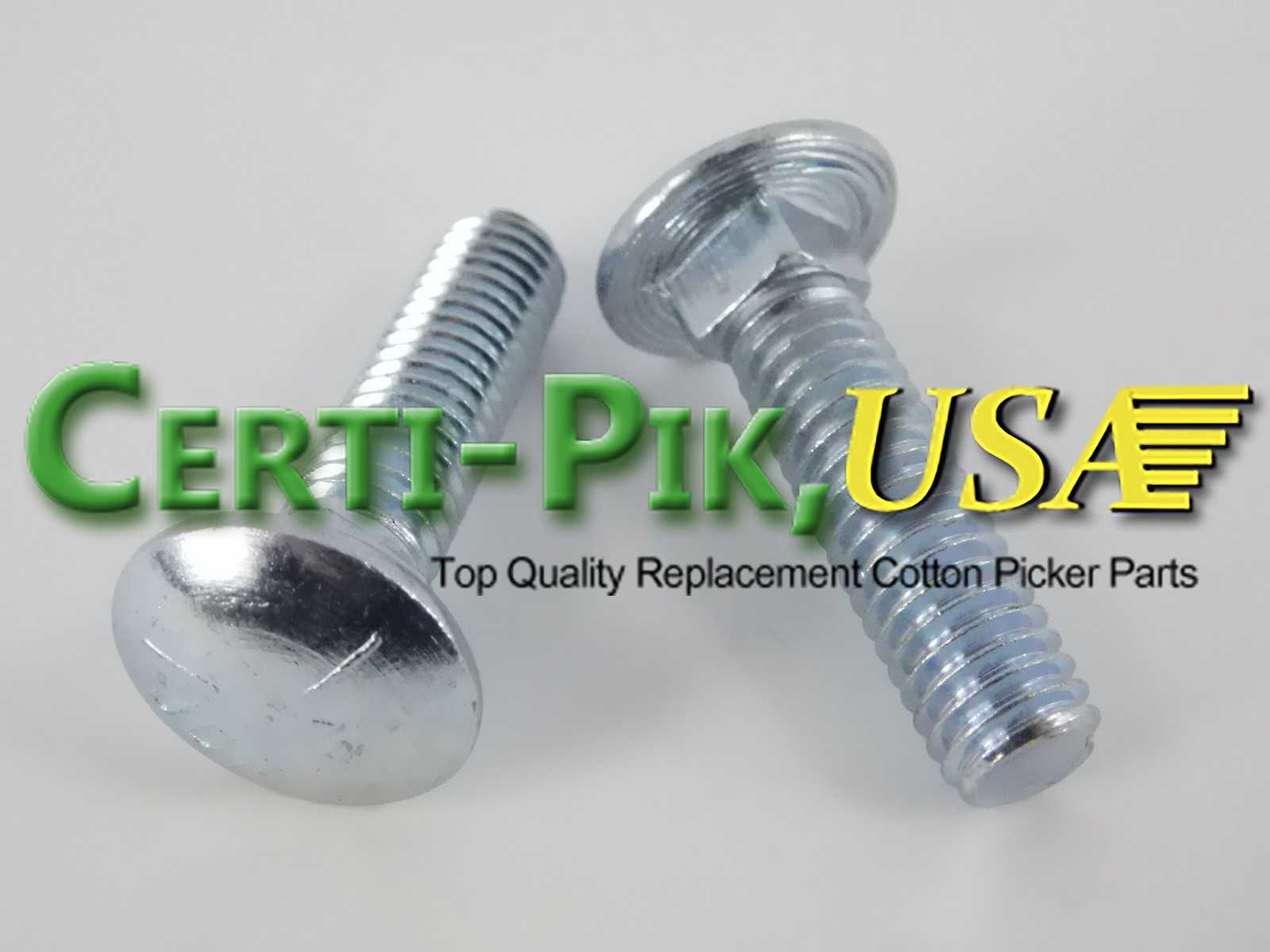 Description: BOLT – 3/8 X 1-1/2″ CARRIAGE
OEM Part: 434-624
Section: Air System
Case /IH Rear Fan Assembly, 1822-2555 (S.N.499)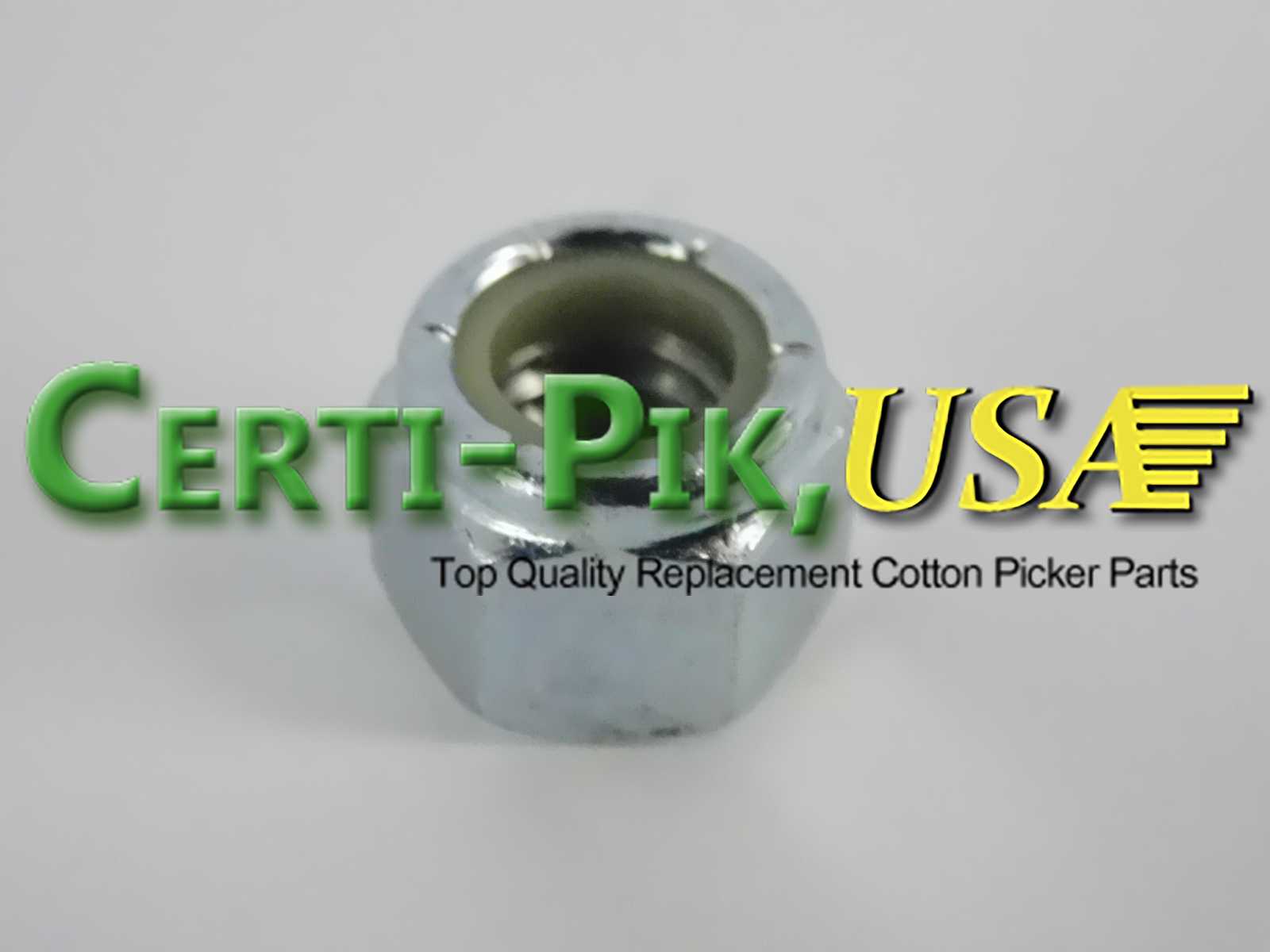 Description: NUT – 3/8 – NYLON LOCK
OEM Part: 21622R1
Section: Air System
Case /IH Rear Fan Assembly, 1822-2555 (S.N.499)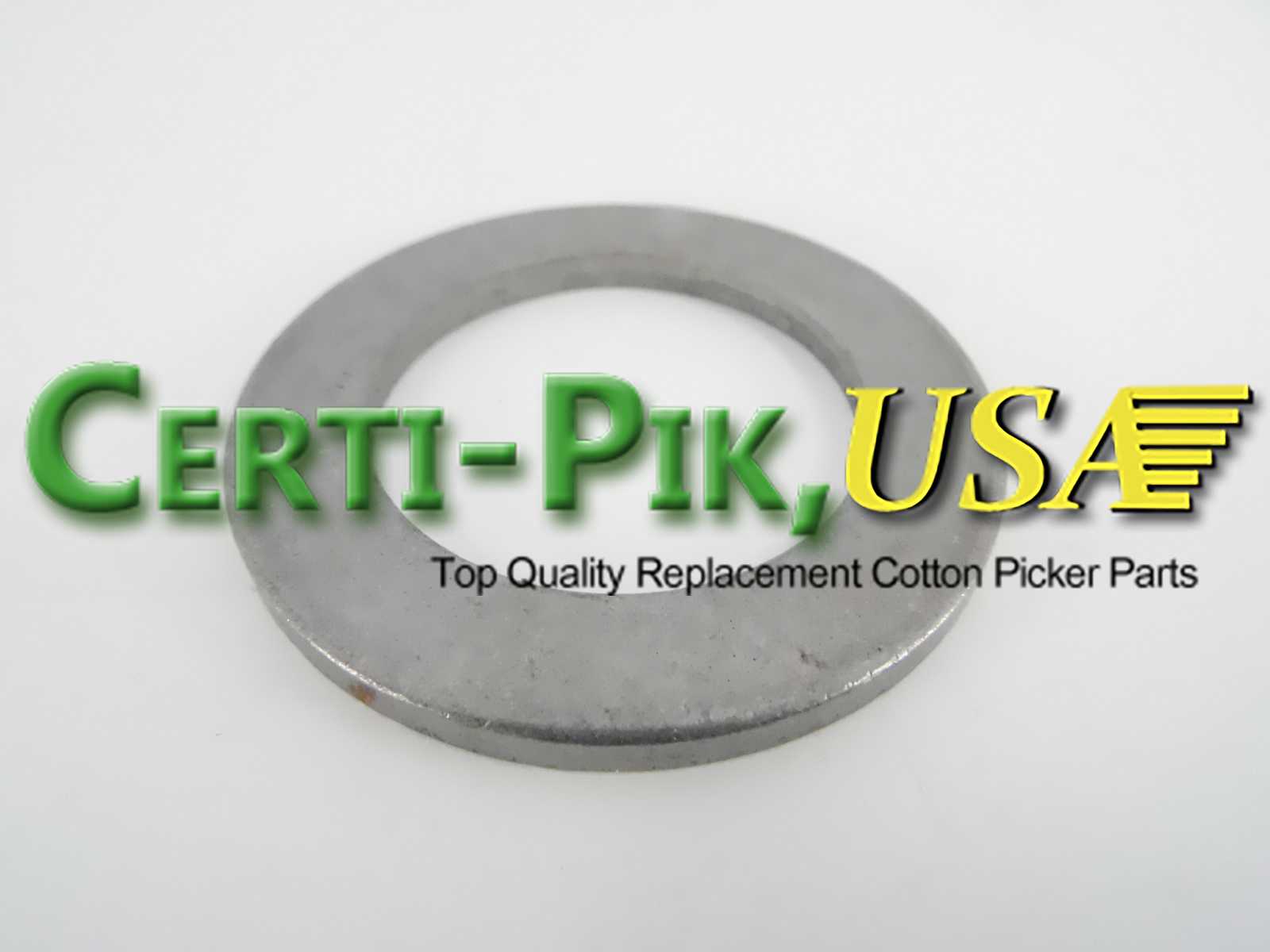 Description: WASHER – 1.390 X 2.125 X .135″
OEM Part: 96-11144
Section: Air System
Case /IH Rear Fan Assembly, 1822-2555 (S.N.499)
Description: WASHER – 1.75 X .937 X .13 HDN
OEM Part: 496-11094
Section: Air System
Case /IH Rear Fan Assembly, 1822-2555 (S.N.499)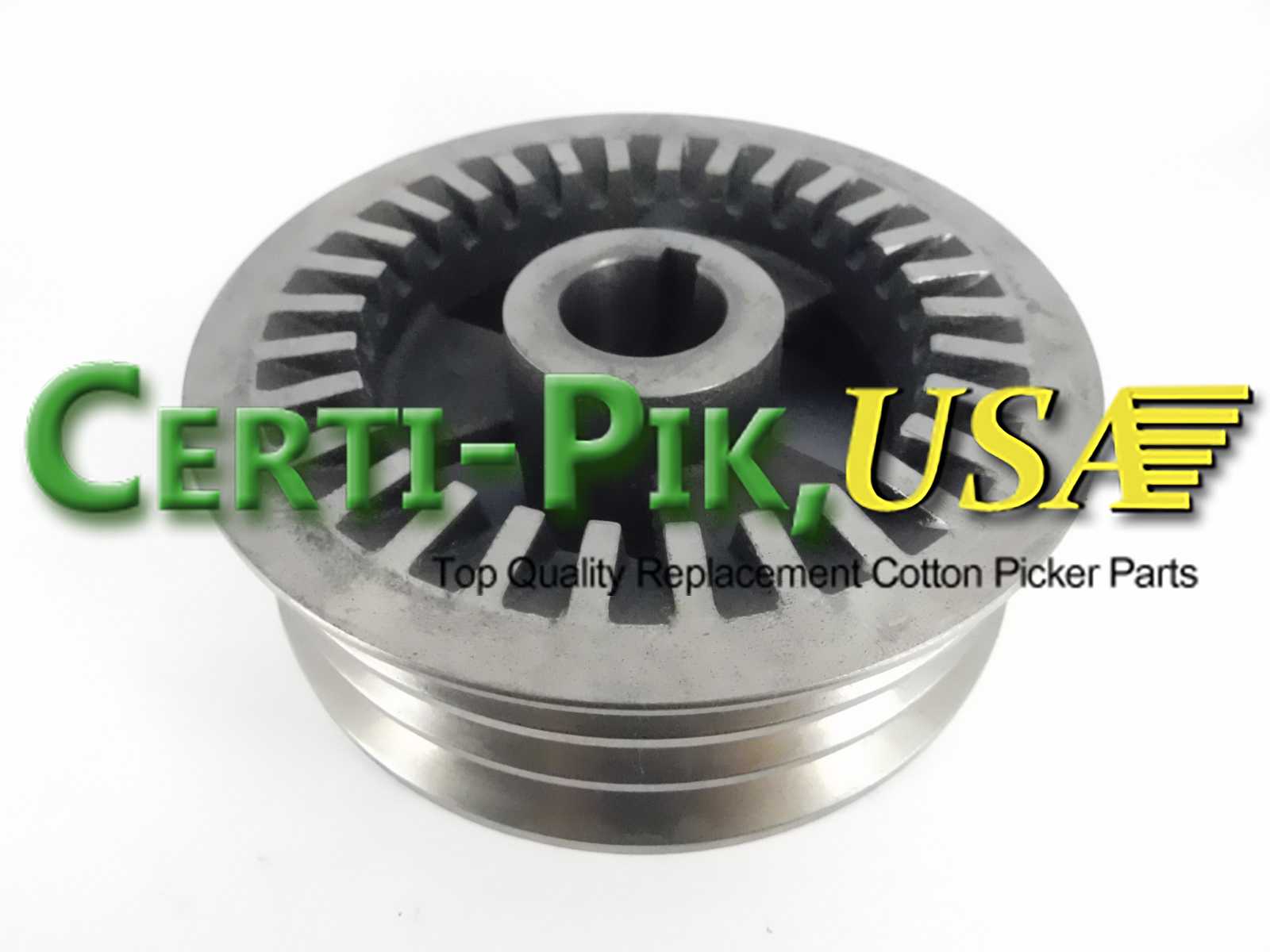 Description: PULLEY – FAN (1844-635)
OEM Part: 1338322C1
Section: Air System
Case /IH Rear Fan Assembly, 1822-2555 (S.N.499)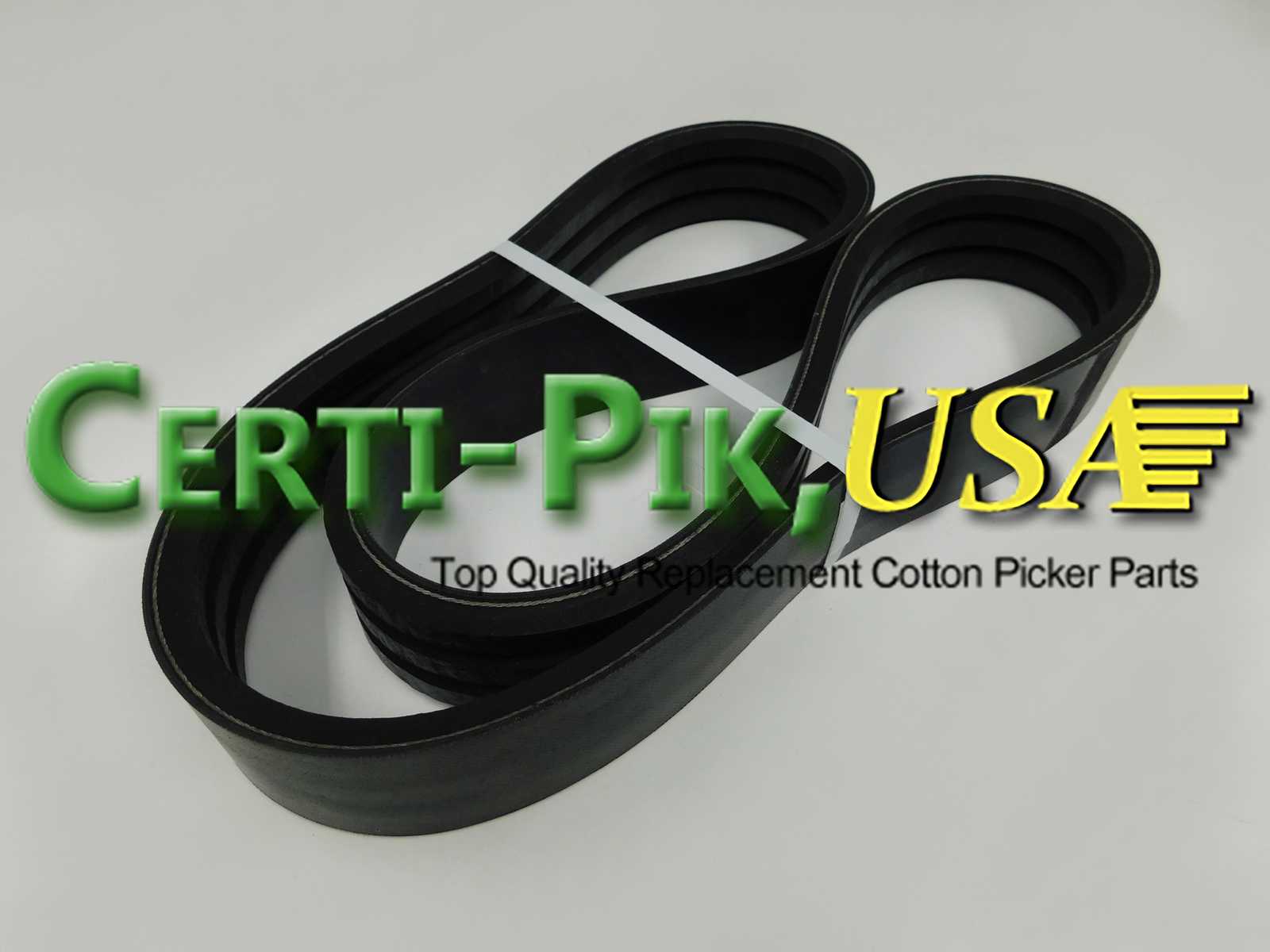 Description: BELT – FAN ROTOR – 1822, 1844, 2022, 2044 – (2 Band) Length 73-55/64
OEM Part: 1288899C5
Section: Air System
Case /IH Rear Fan Assembly, 1822-2555 (S.N.499)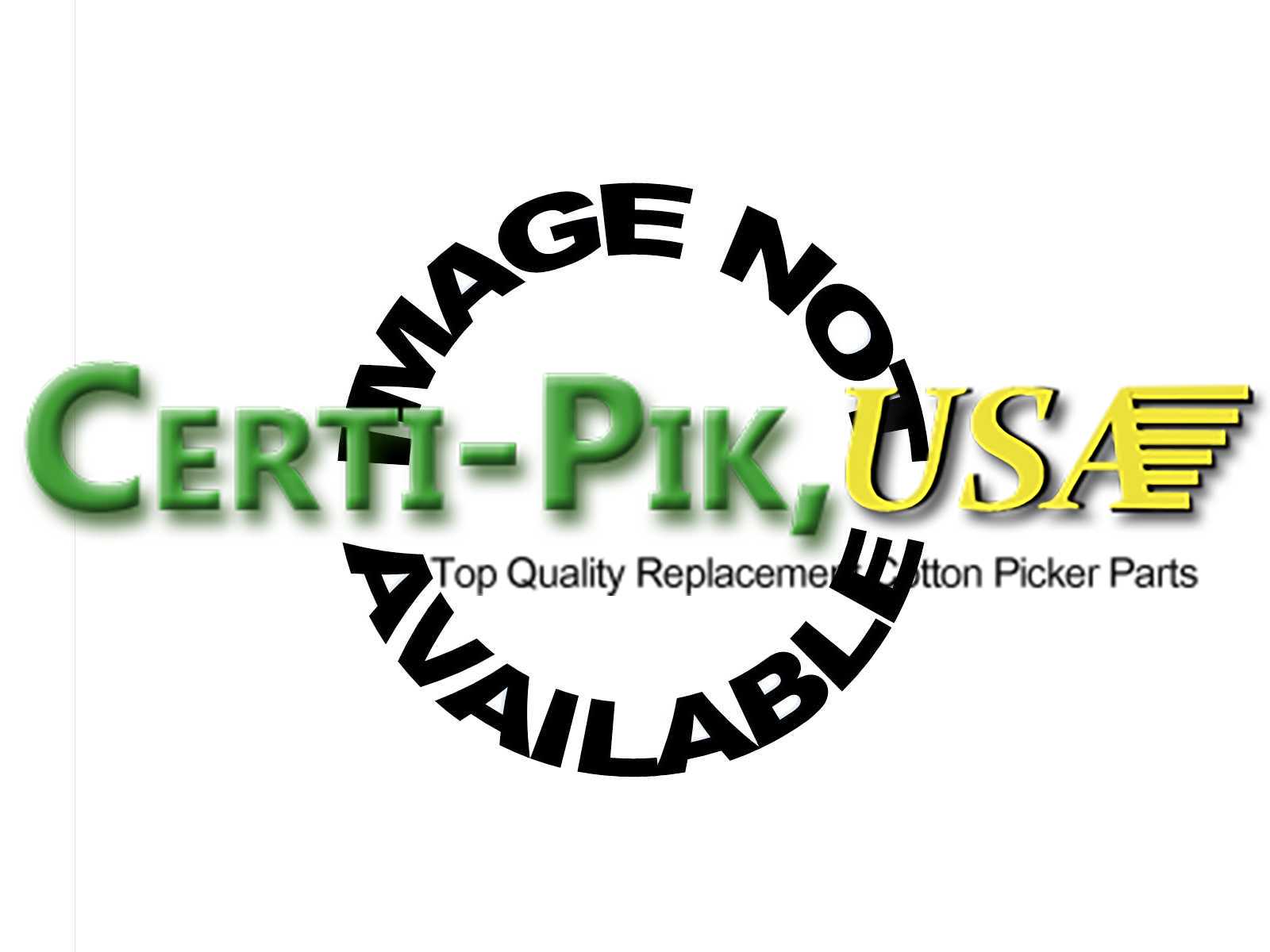 Description: BELT – FAN ROTOR – 2055, 2155 – (2 Band) – 63.8″
OEM Part: 1546117C1
Section: Air System
Case /IH Rear Fan Assembly, 1822-2555 (S.N.499)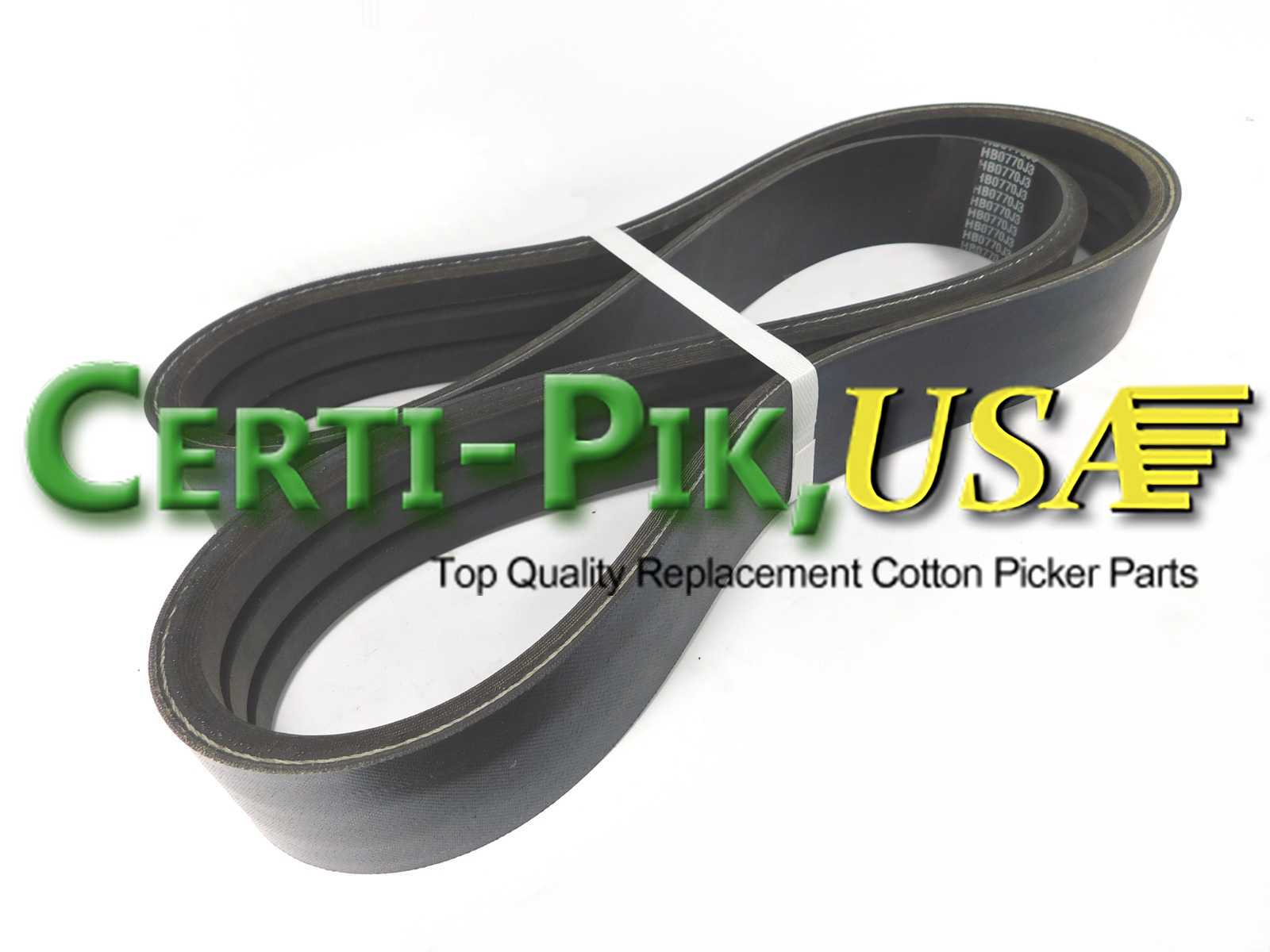 Description: BELT – FAN ROTOR – (3 Band) – 76.5″ (2055, 2155, 2555, CPX420, CPX420 Tier III, CPX610, CPX620) (Prior to S/N Y6T011701)
OEM Part: 1546117C2
Section: Air System
Case /IH Rear Fan Assembly, 1822-2555 (S.N.499)
Description: REAR FAN KIT – ALL PARTS UNASSEMBLED, INCLUDES # 08400 BOLT KIT, INCLUDES ITEMS #1-#33)
OEM Part: 1345031C1
Section: Air System
Case /IH Rear Fan Assembly, 1822-2555 (S.N.499)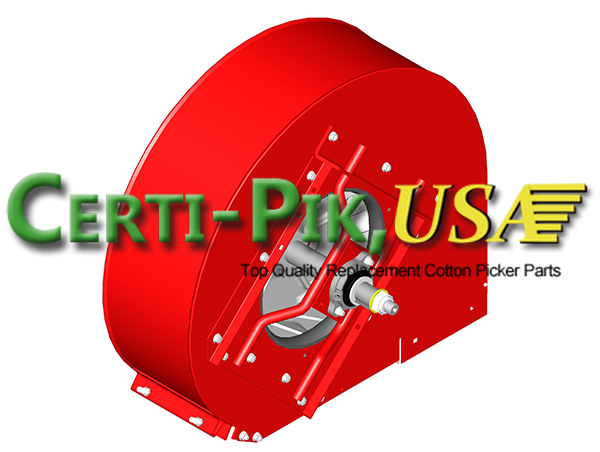 Description: REAR FAN KIT – ALL PARTS ASSEMBLED
OEM Part: 1345031C1
Section: Air System
Case /IH Rear Fan Assembly, 1822-2555 (S.N.499)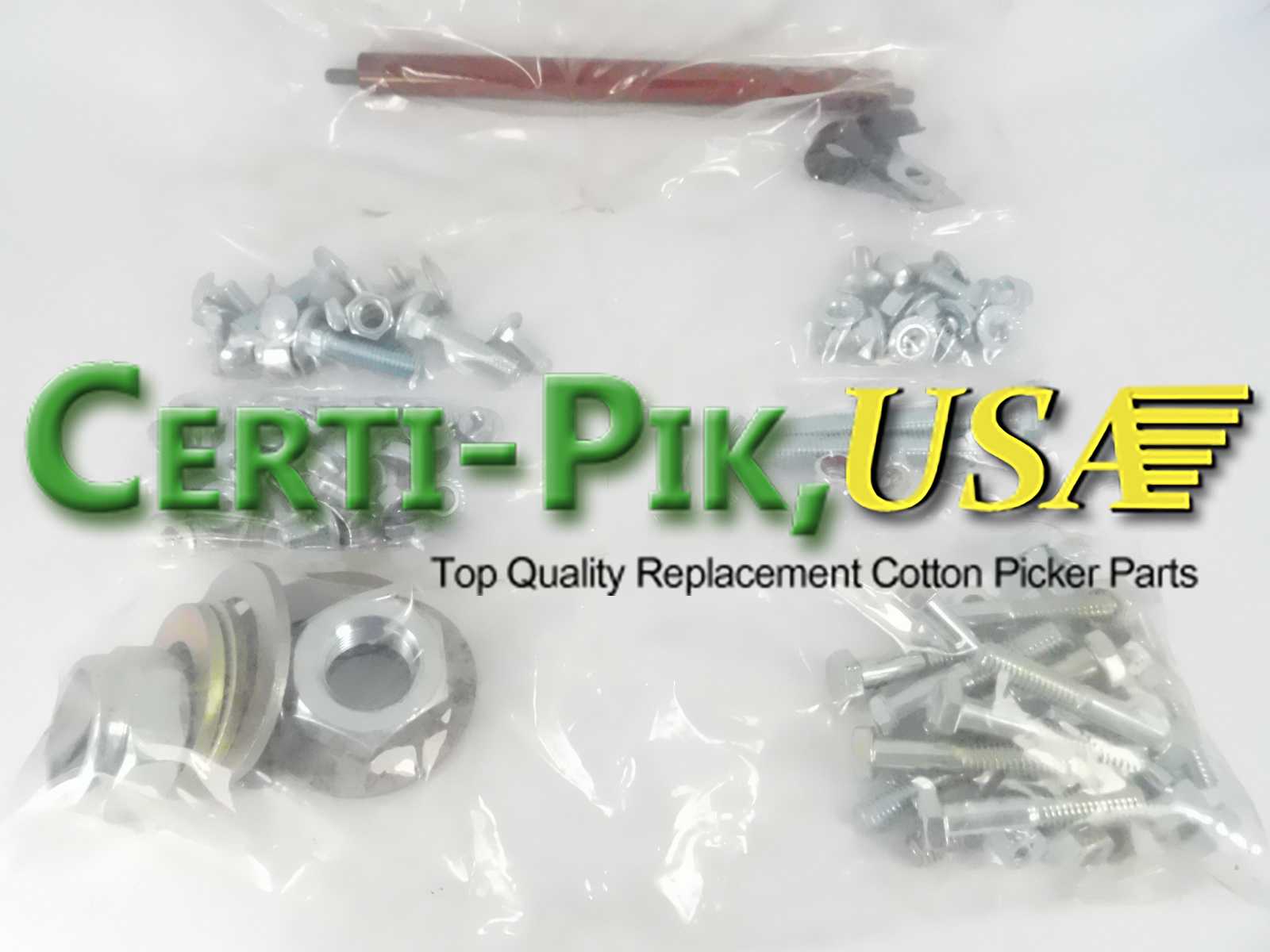 Description: BOLT KIT – COMPLETE FOR REAR CASE/IH FAN KIT, 1822-2555
OEM Part: 8400
Section: Air System
Case /IH Rear Fan Assembly, 1822-2555 (S.N.499)
---
Case / IH Front Fan Assembly, 2555 (S.N.500) – 635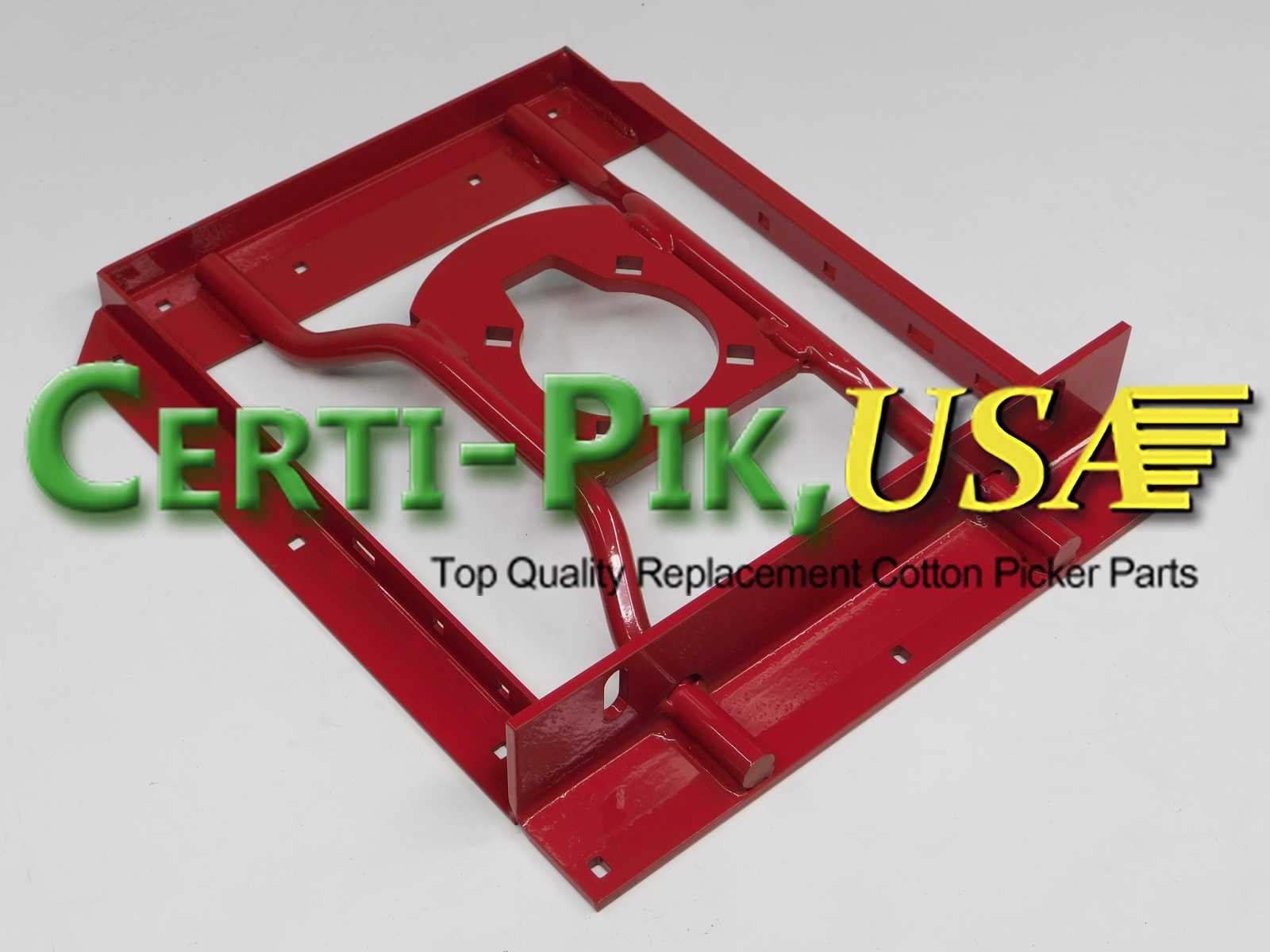 Description: SIDE SUPPORT 4-BOLT REAR – 1.75 DIA SHAFT – 1 ON FRONT FAN – 2 ON REAR FAN
OEM Part: 243038A2
Section: Air System
Case / IH Front Fan Assembly, 2555(S.N.500)-635 Mod Exp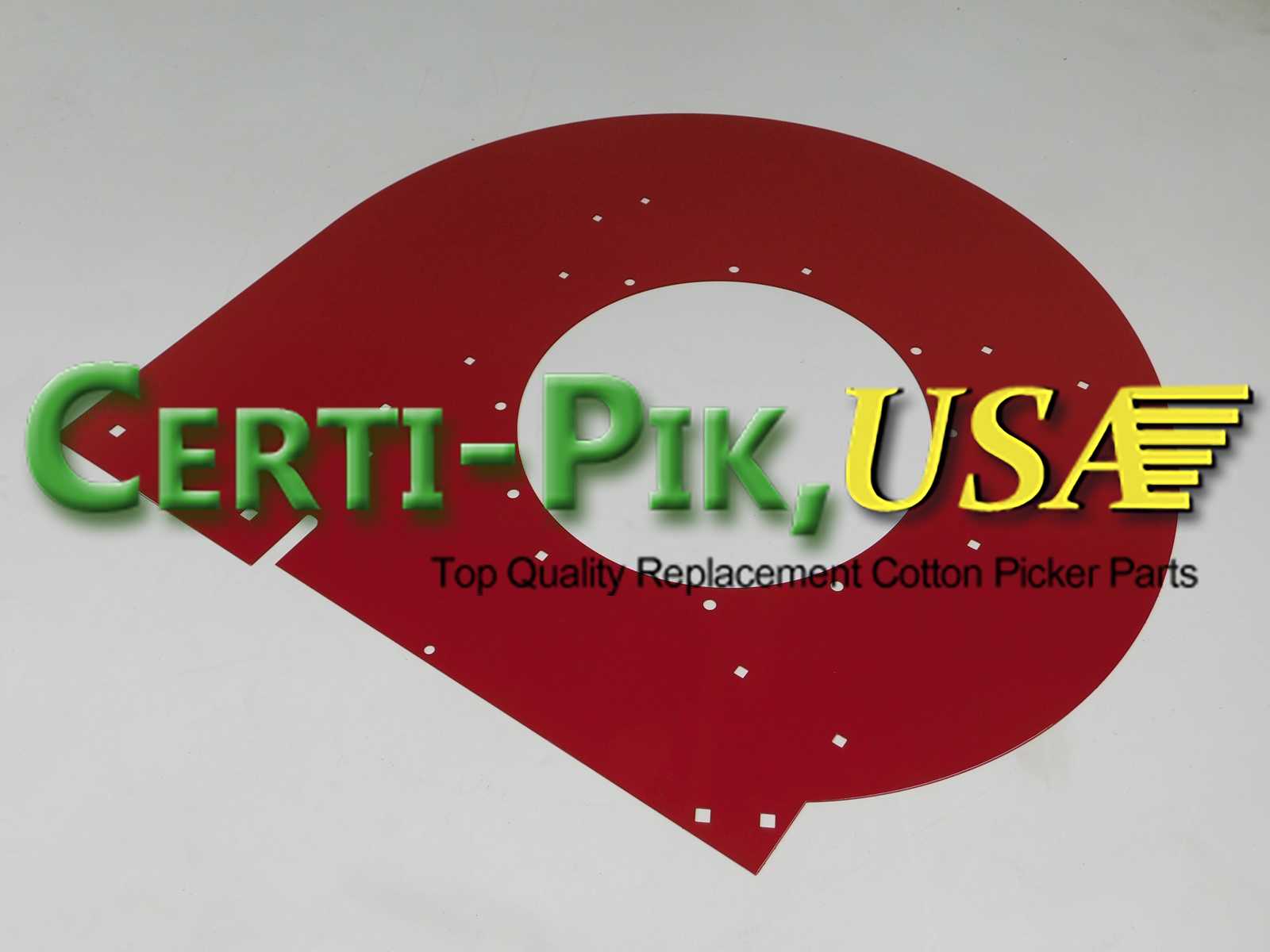 Description: FAN SIDE PANEL – NEW STYLE – LARGER TRANSITION NOTCH
OEM Part: 1260067C2
Section: Air System
Case / IH Front Fan Assembly, 2555(S.N.500)-635 Mod Exp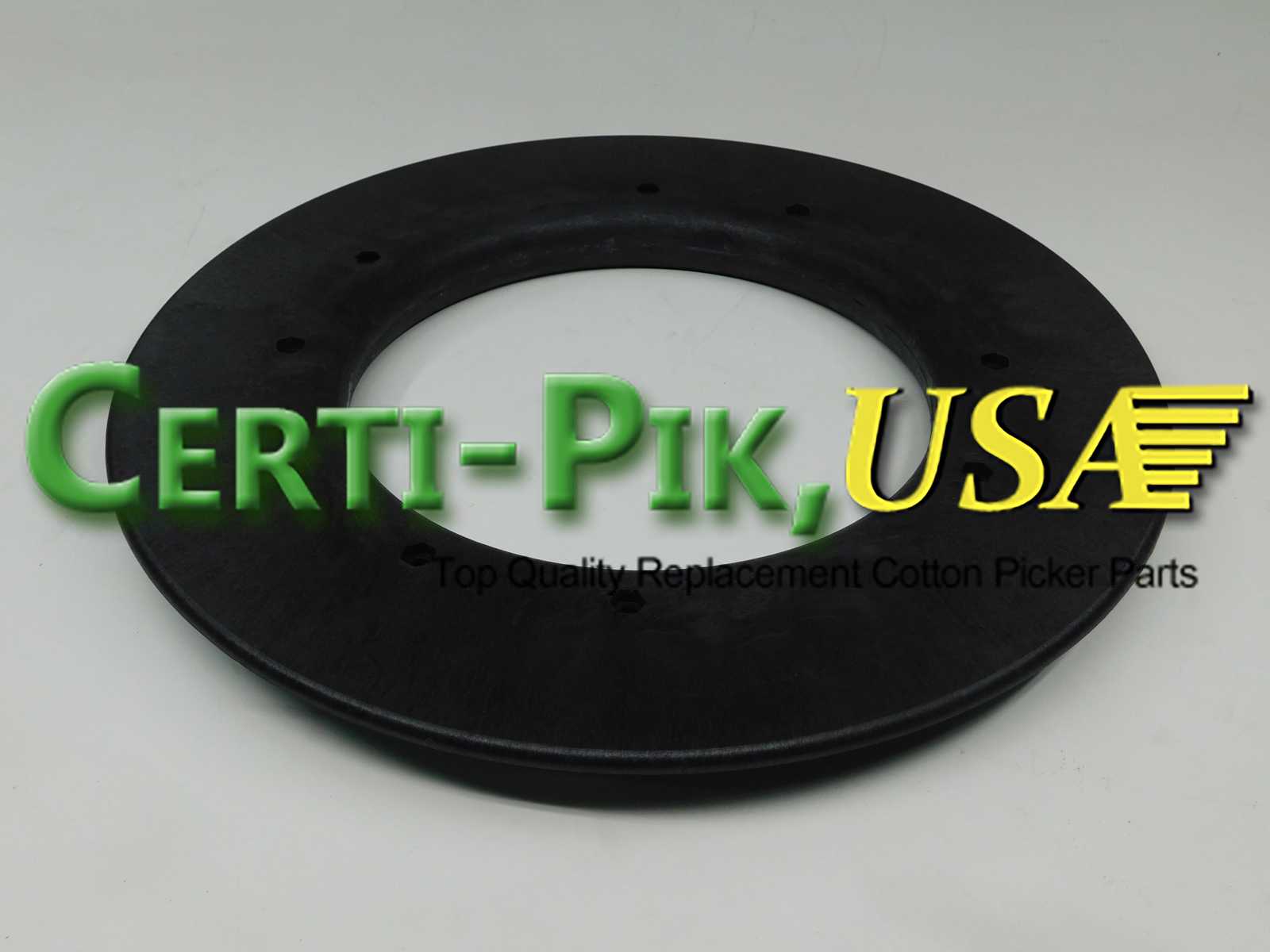 Description: BAFFLE – PLASTIC BAFFLE OR ORIFICE
OEM Part: 207515C1
Section: Air System
Case / IH Front Fan Assembly, 2555(S.N.500)-635 Mod Exp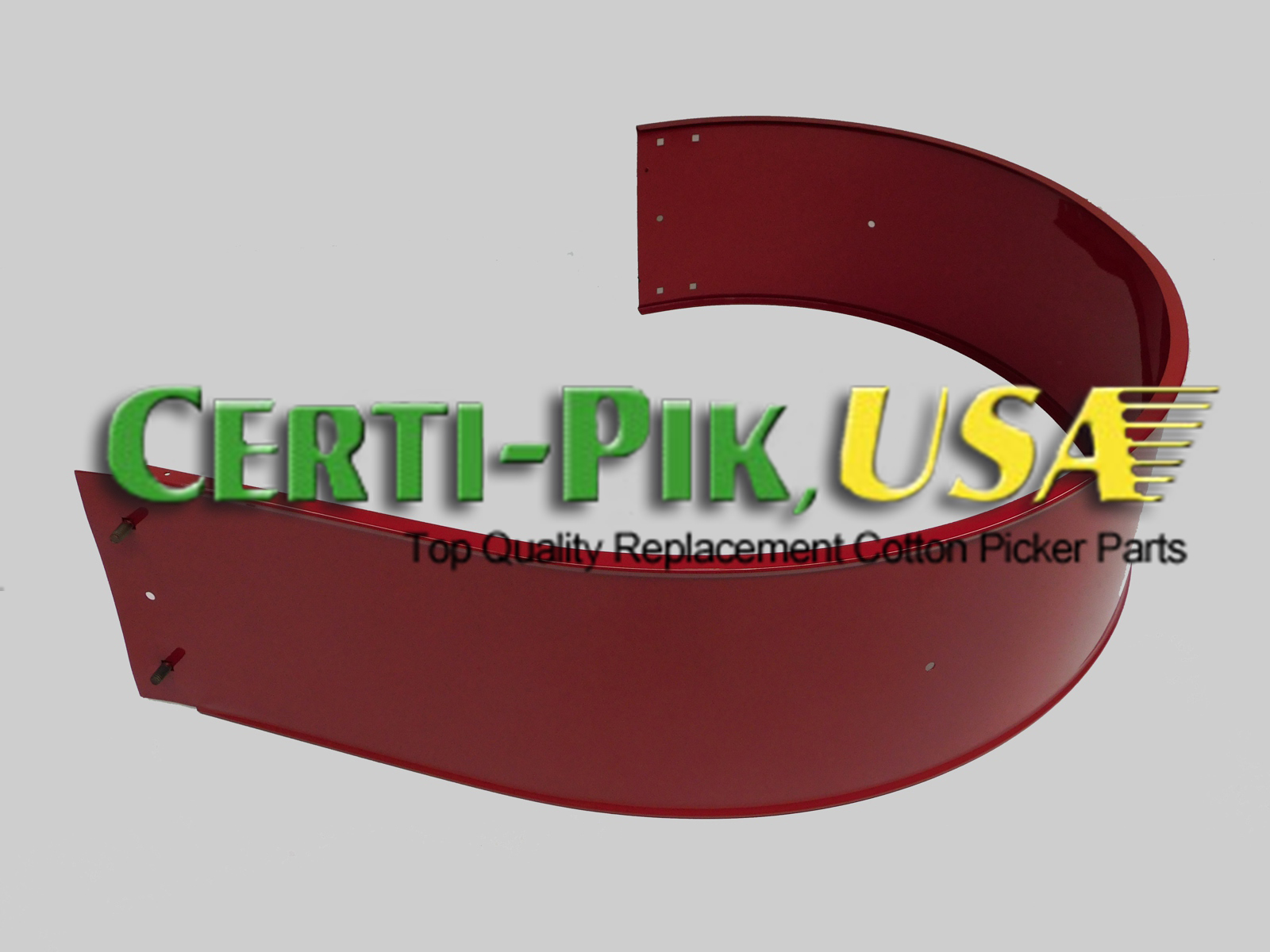 Description: WRAP AROUND – HOUSING COVER
OEM Part: 221533C1
Section: Air System
Case / IH Front Fan Assembly, 2555(S.N.500)-635 Mod Exp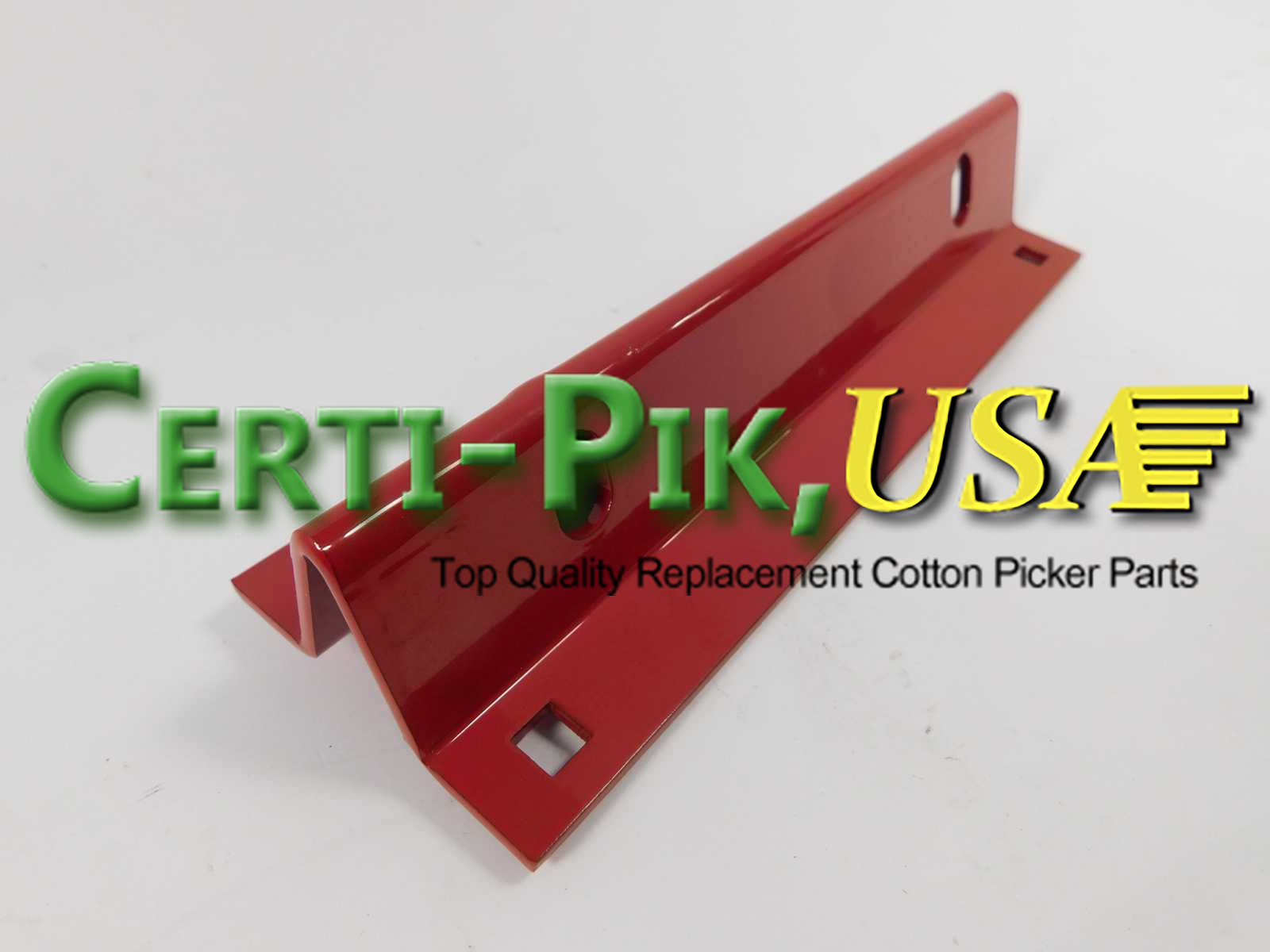 Description: BRACKET – HOUSING COVER TENSION BRACKET
OEM Part: 204414C1
Section: Air System
Case / IH Front Fan Assembly, 2555(S.N.500)-635 Mod Exp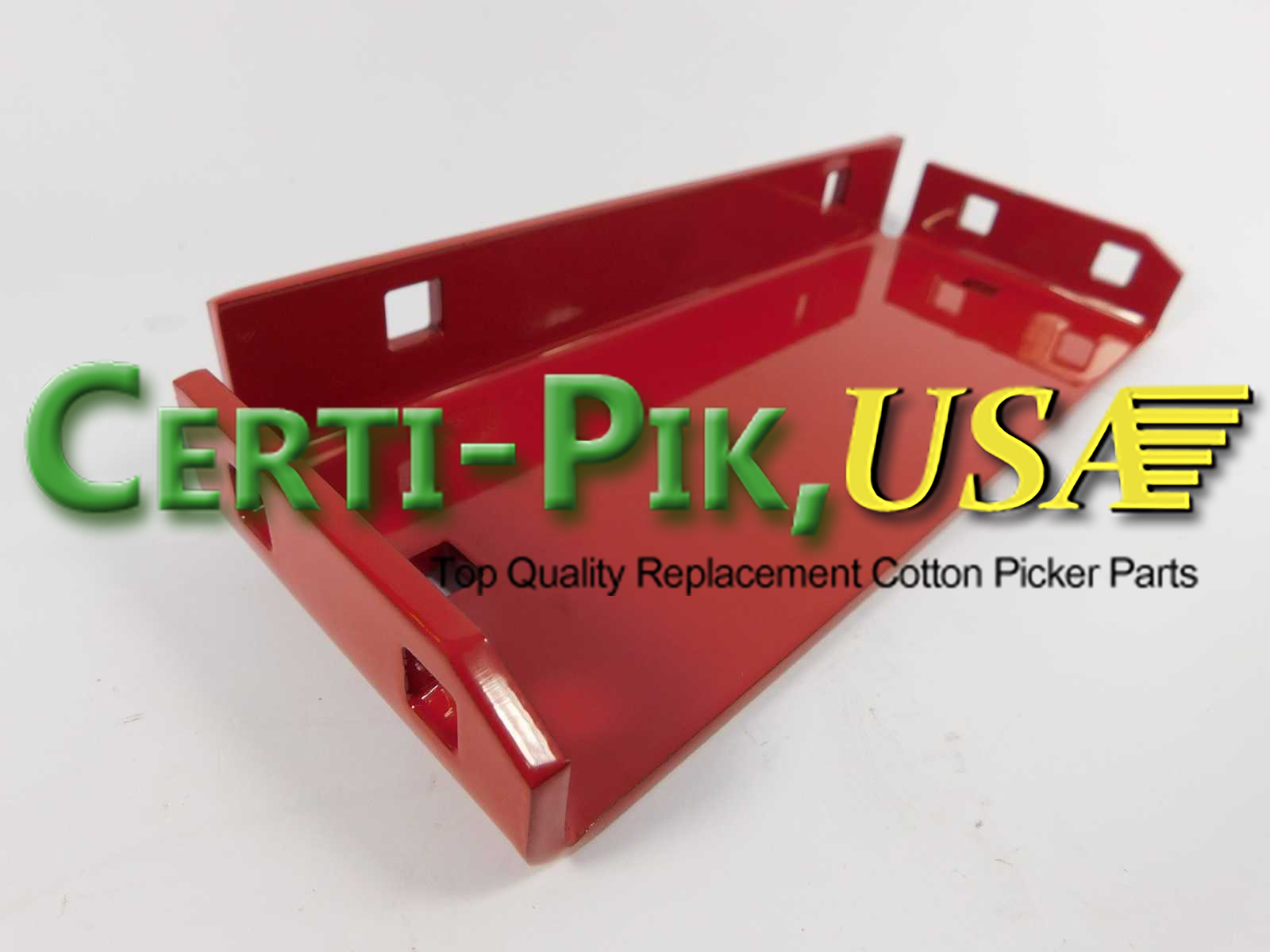 Description: BRACKET – UNDER SHROUD TENSION BRACKET
OEM Part: 204415C1
Section: Air System
Case / IH Front Fan Assembly, 2555(S.N.500)-635 Mod Exp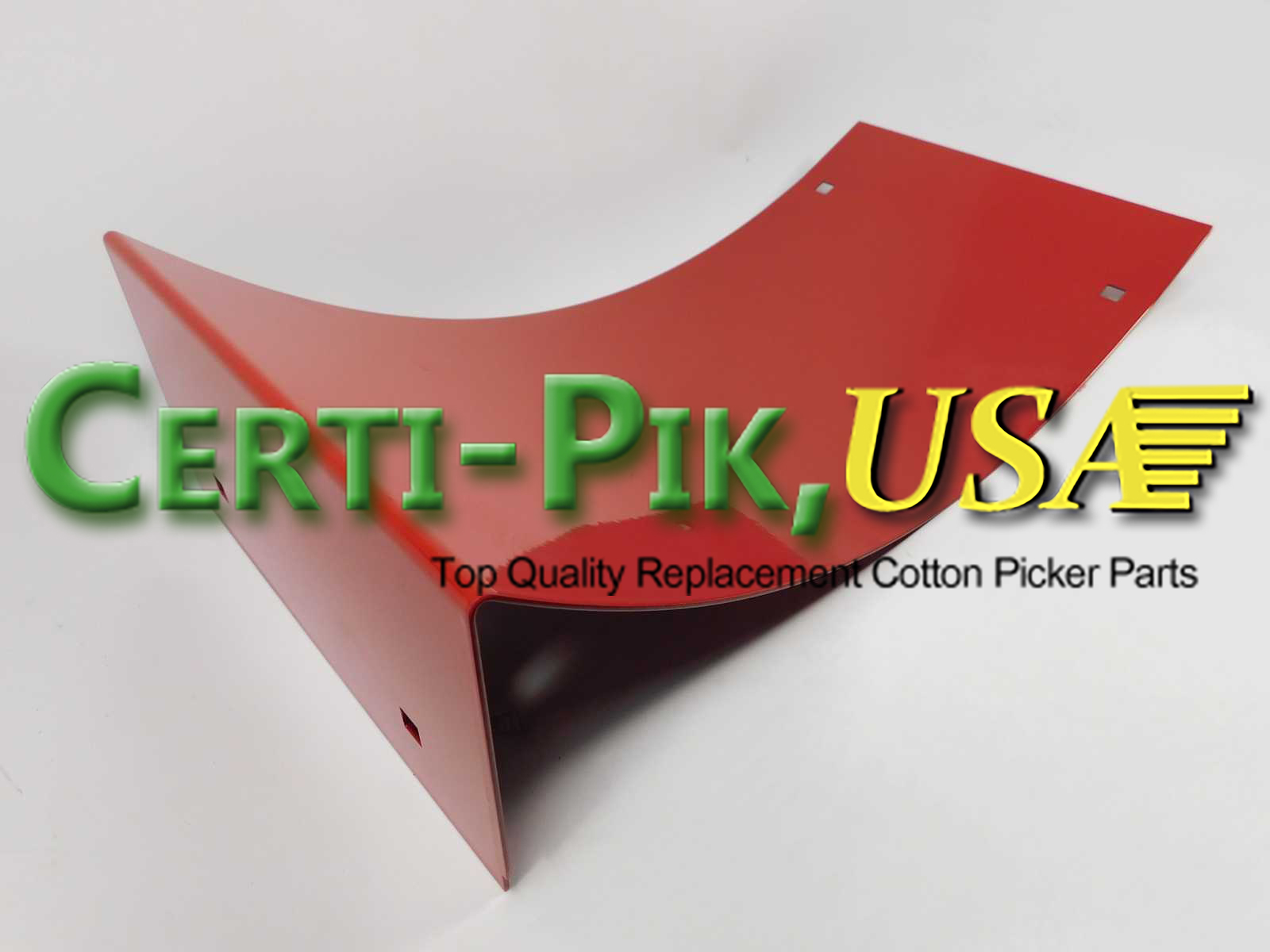 Description: UNDER SHROUD – HOUSING COVER
OEM Part: 204416C1
Section: Air System
Case / IH Front Fan Assembly, 2555(S.N.500)-635 Mod Exp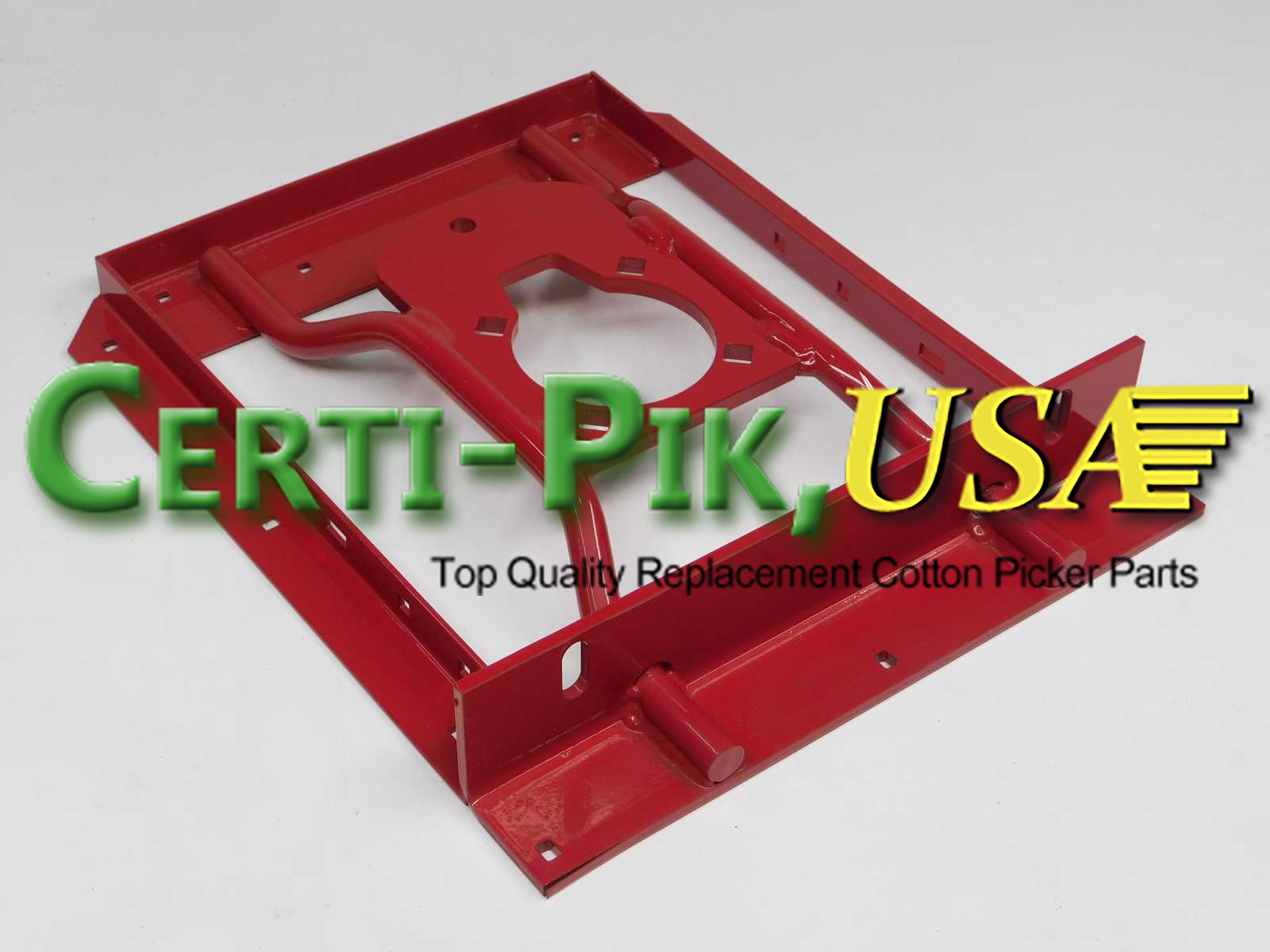 Description: CNH SIDE SUPPORT 4-BOLT FRONT – 1.75 DIA SHAFT – 1 ON FRONT FAN – NOT ON REAR FAN
OEM Part: 87403361
Section: Air System
Case / IH Front Fan Assembly, 2555(S.N.500)-635 Mod Exp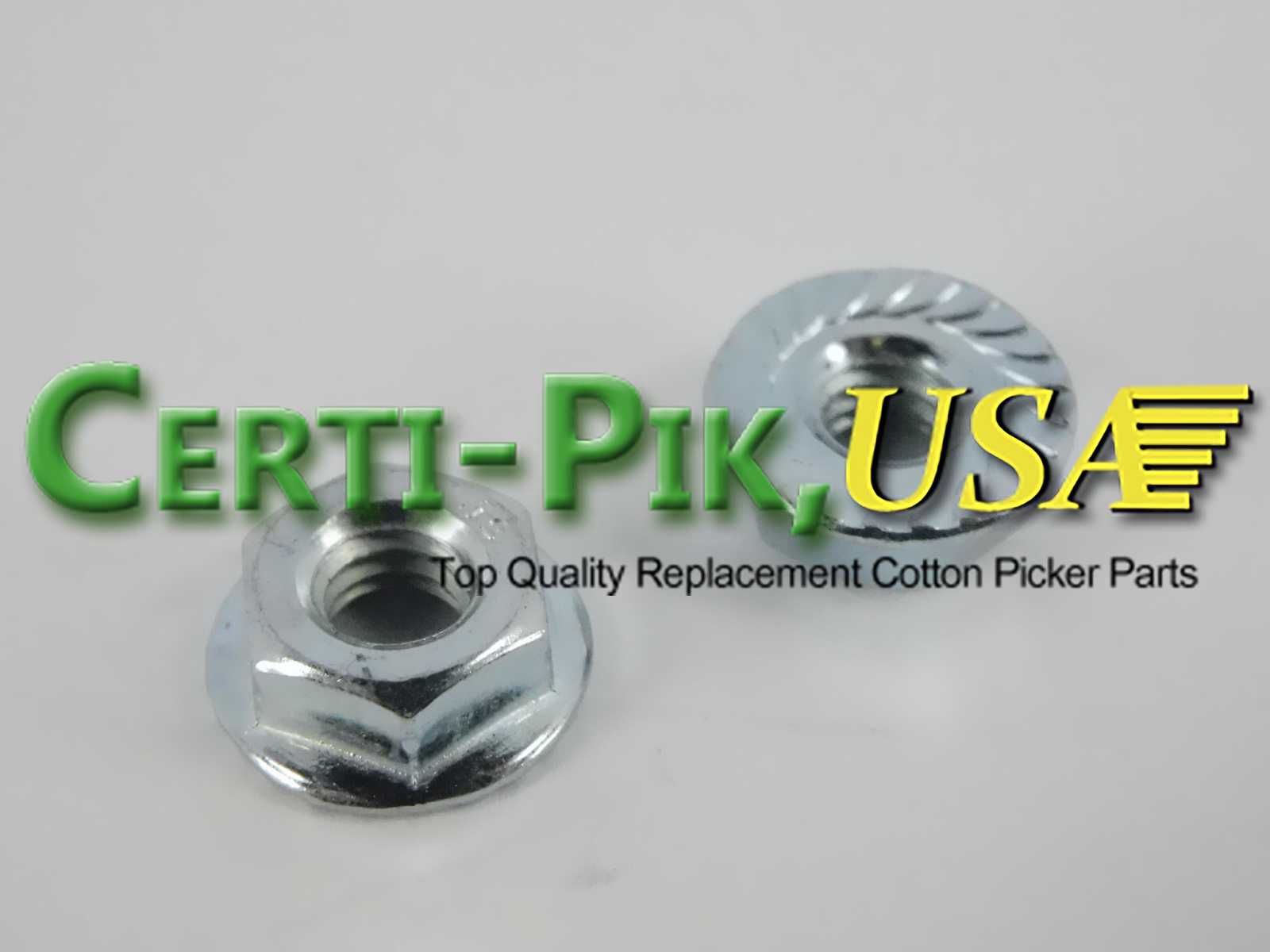 Description: NUT – 1/4 – SERR HEX FLANGE
OEM Part: N10217
Section: Air System
Case / IH Front Fan Assembly, 2555(S.N.500)-635 Mod Exp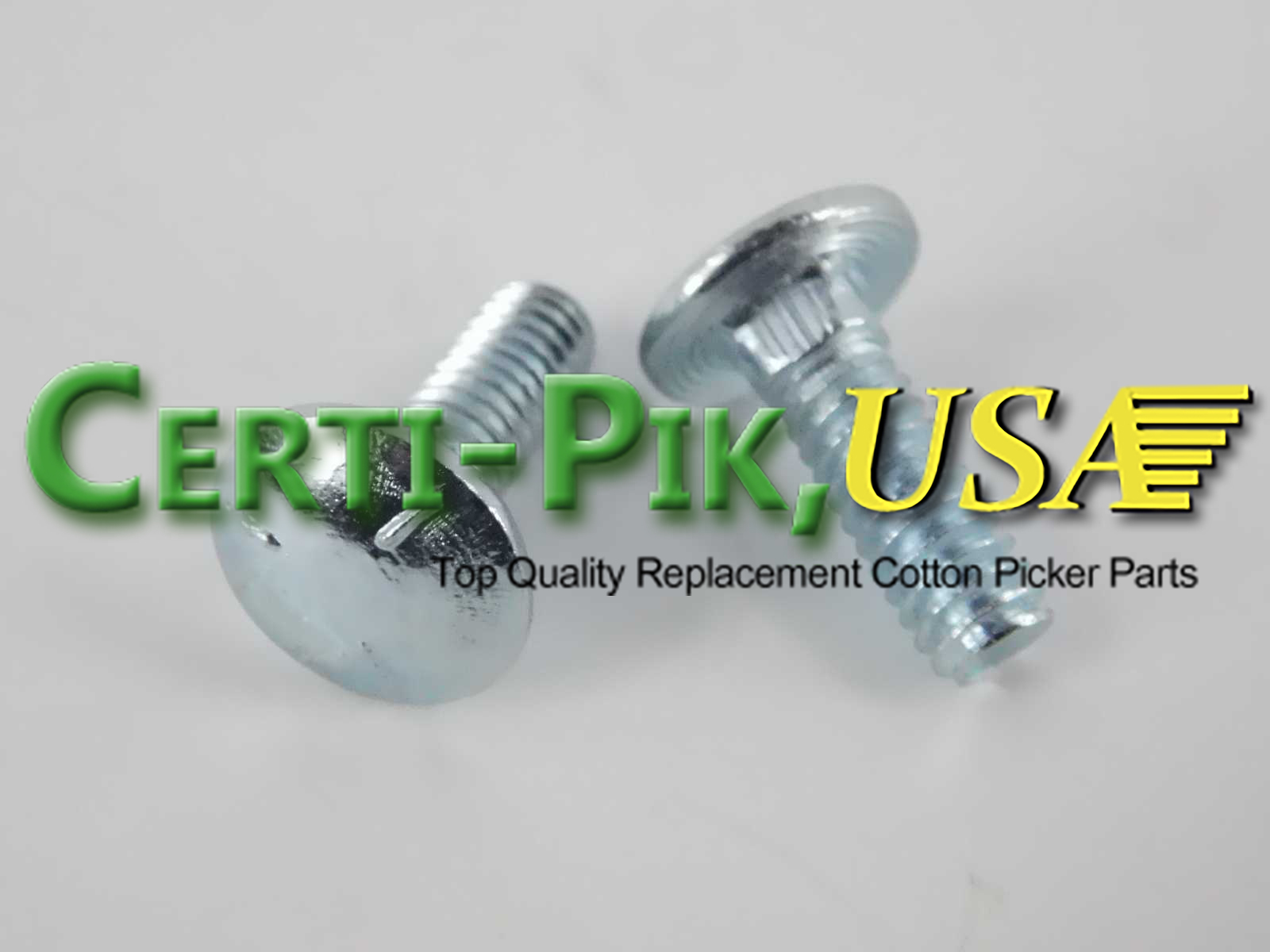 Description: BOLT – 1/4 X 3/4″ CARRIAGE
OEM Part: 434-412
Section: Air System
Case / IH Front Fan Assembly, 2555(S.N.500)-635 Mod Exp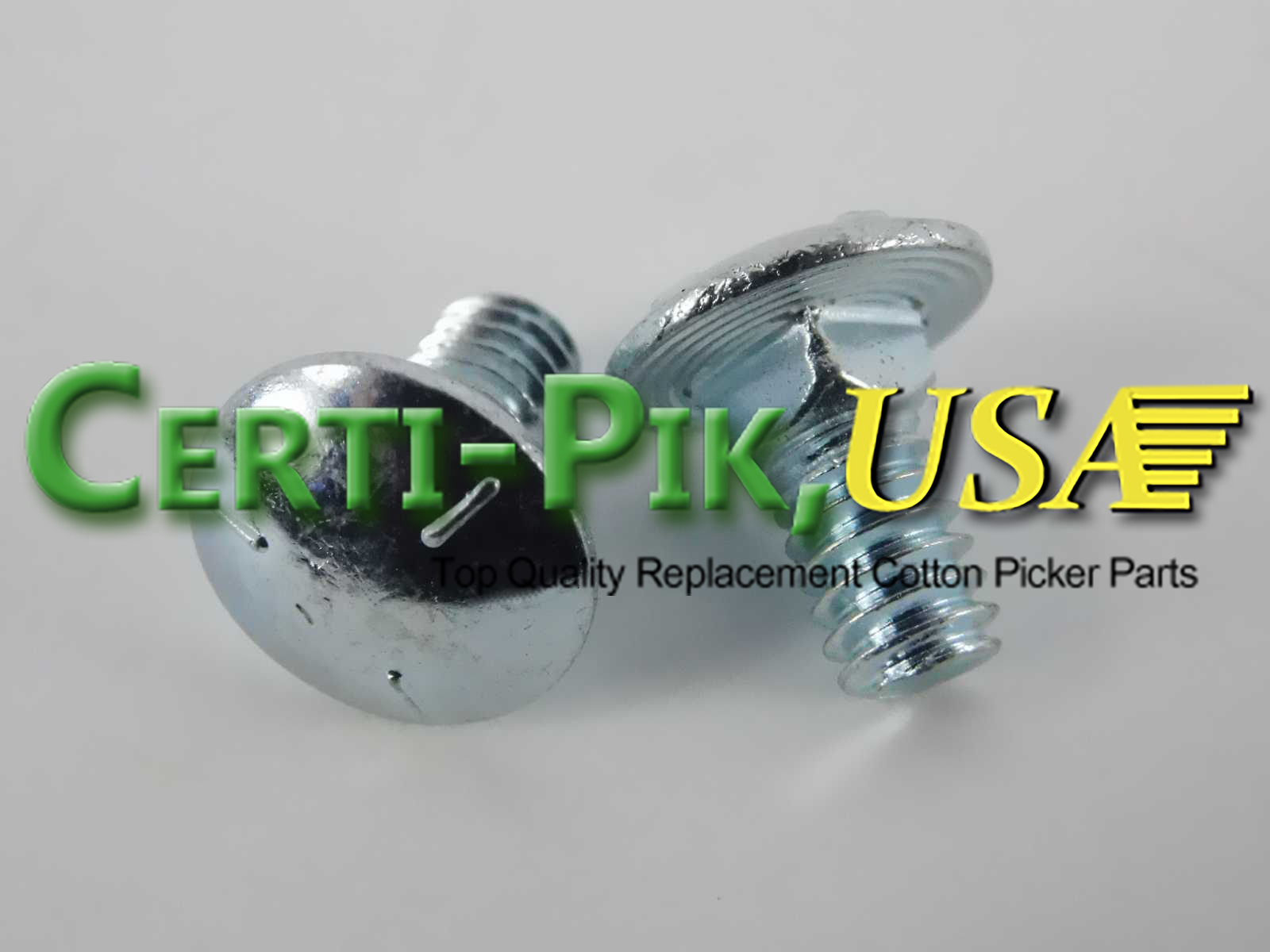 Description: BOLT – 1/4 X 1/2″ CARRIAGE
OEM Part: 434-48
Section: Air System
Case / IH Front Fan Assembly, 2555(S.N.500)-635 Mod Exp
Description: NUT – 5/16 – CENTER LOCK
OEM Part: 131-1215
Section: Air System
Case / IH Front Fan Assembly, 2555(S.N.500)-635 Mod Exp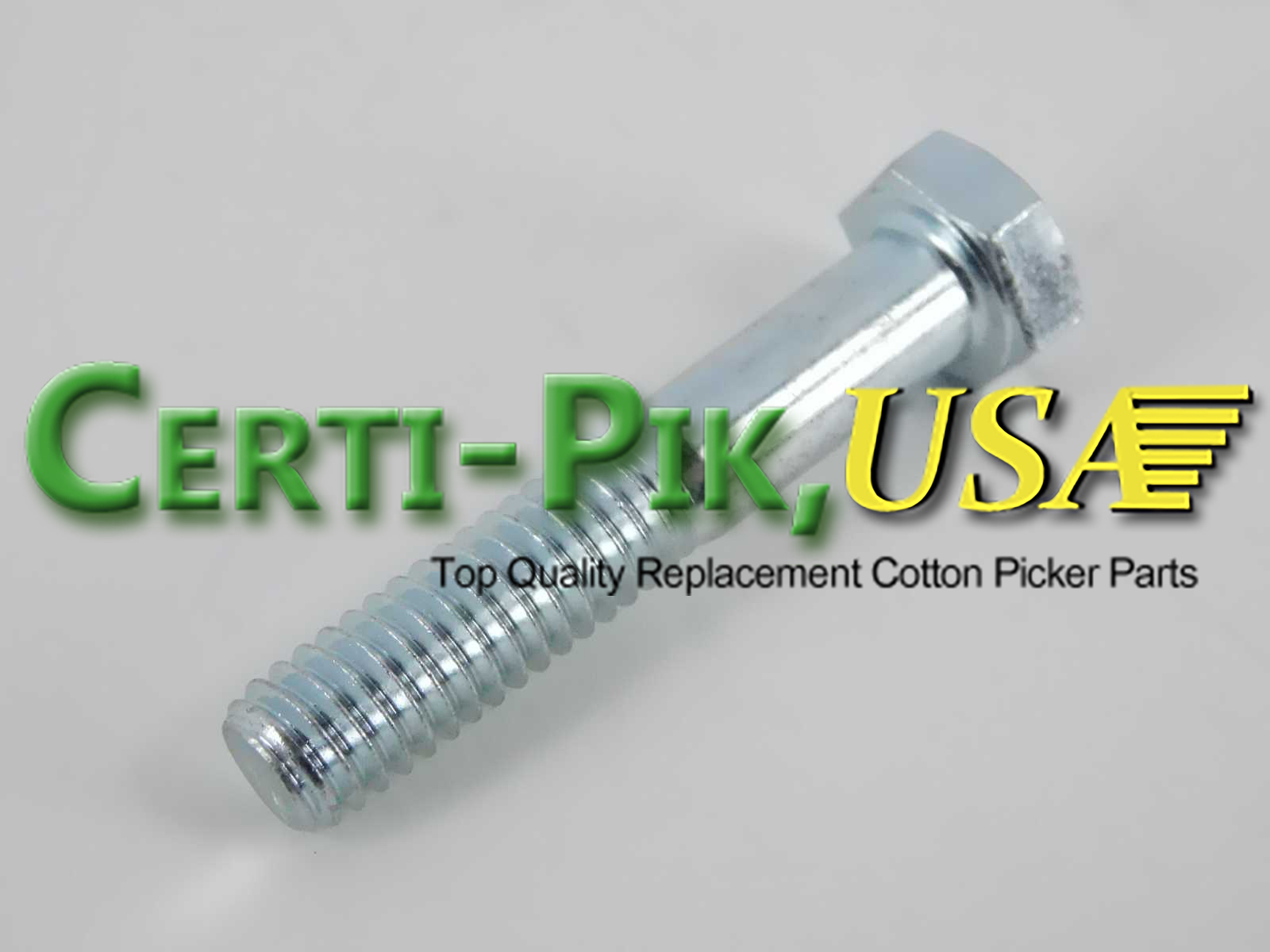 Description: BOLT – 5/16 X 1-3/4″ HEX HEAD
OEM Part: 413-528
Section: Air System
Case / IH Front Fan Assembly, 2555(S.N.500)-635 Mod Exp
Description: NUT – 3/8 – NYLON LOCK
OEM Part: 425-106
Section: Air System
Case / IH Front Fan Assembly, 2555(S.N.500)-635 Mod Exp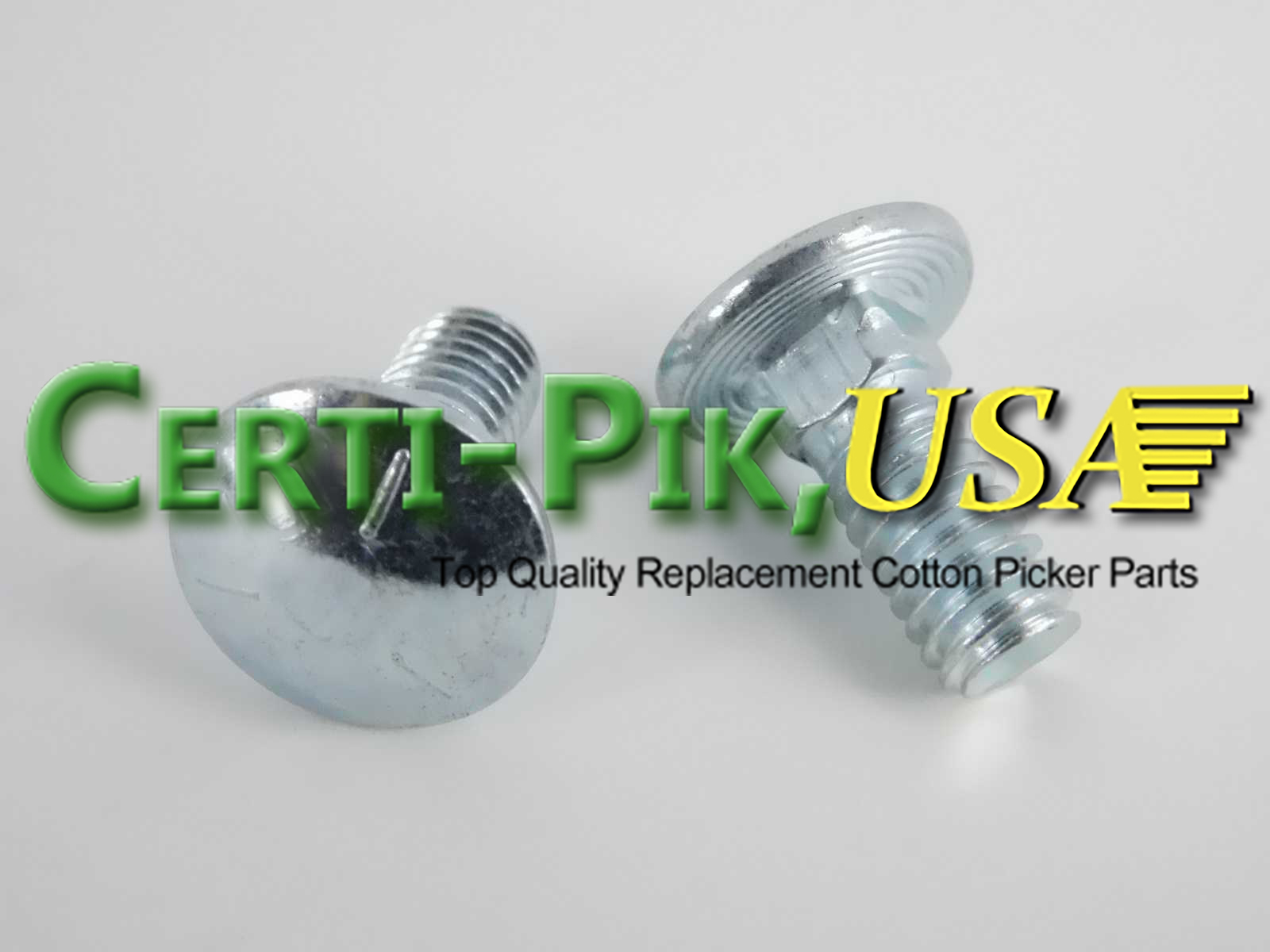 Description: BOLT – 5/16 X 3/4″ CARRIAGE
OEM Part: 434-512
Section: Air System
Case / IH Front Fan Assembly, 2555(S.N.500)-635 Mod Exp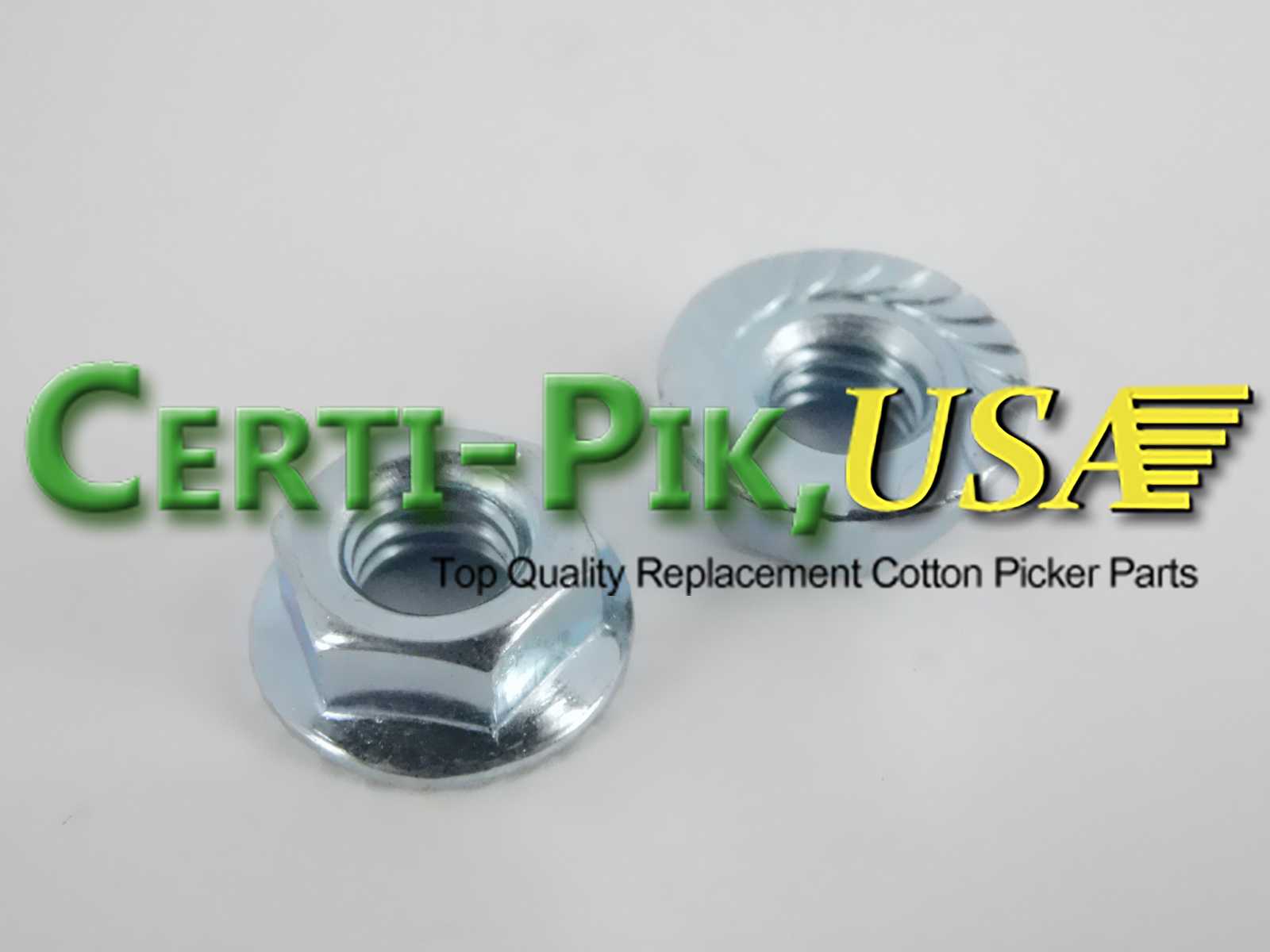 Description: NUT – 5/16 – SERR HEX FLANGE
OEM Part: 425-105
Section: Air System
Case / IH Front Fan Assembly, 2555(S.N.500)-635 Mod Exp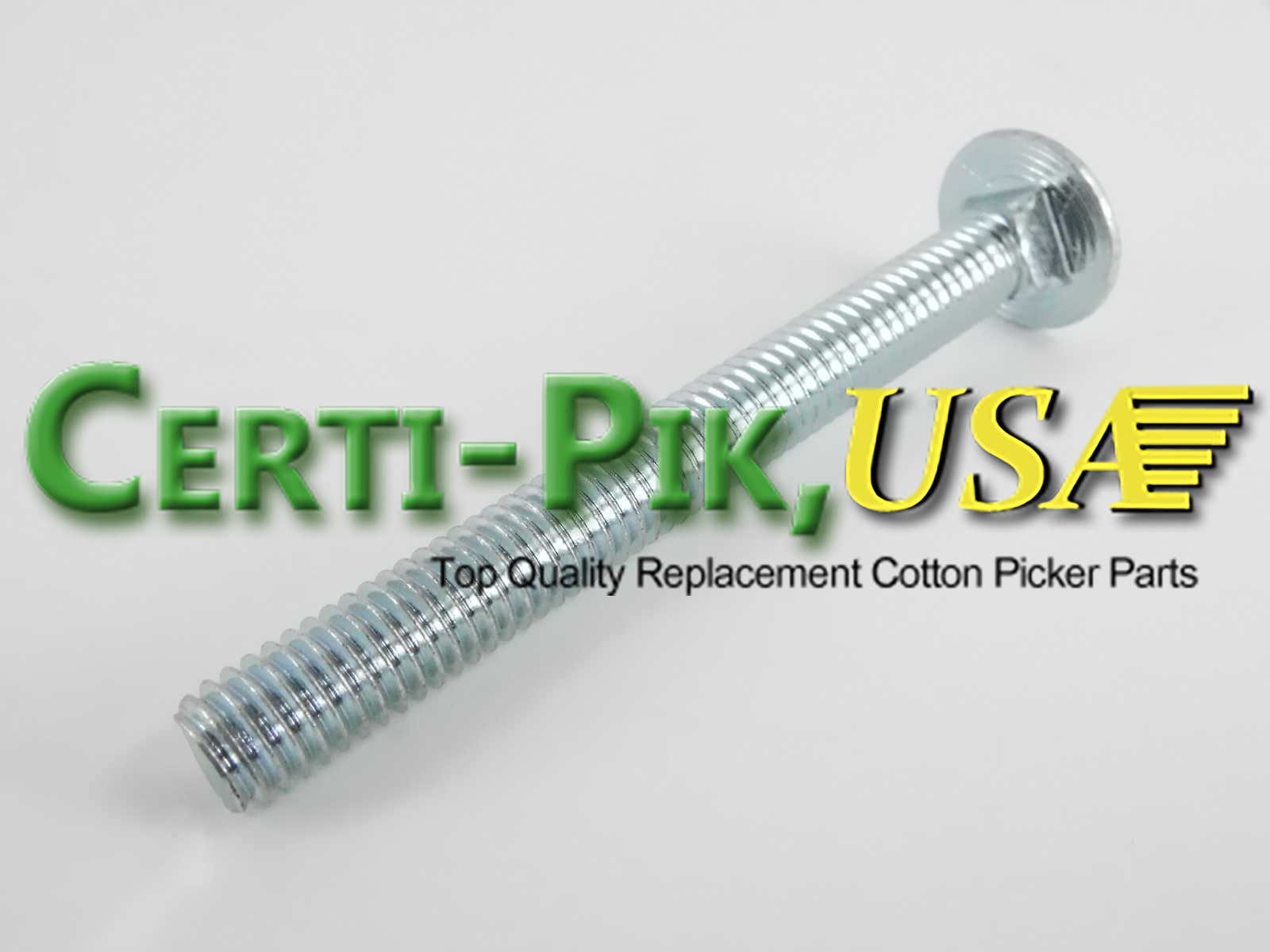 Description: BOLT – 3/8 X 3″ CARRIAGE
OEM Part: 433-648
Section: Air System
Case / IH Front Fan Assembly, 2555(S.N.500)-635 Mod Exp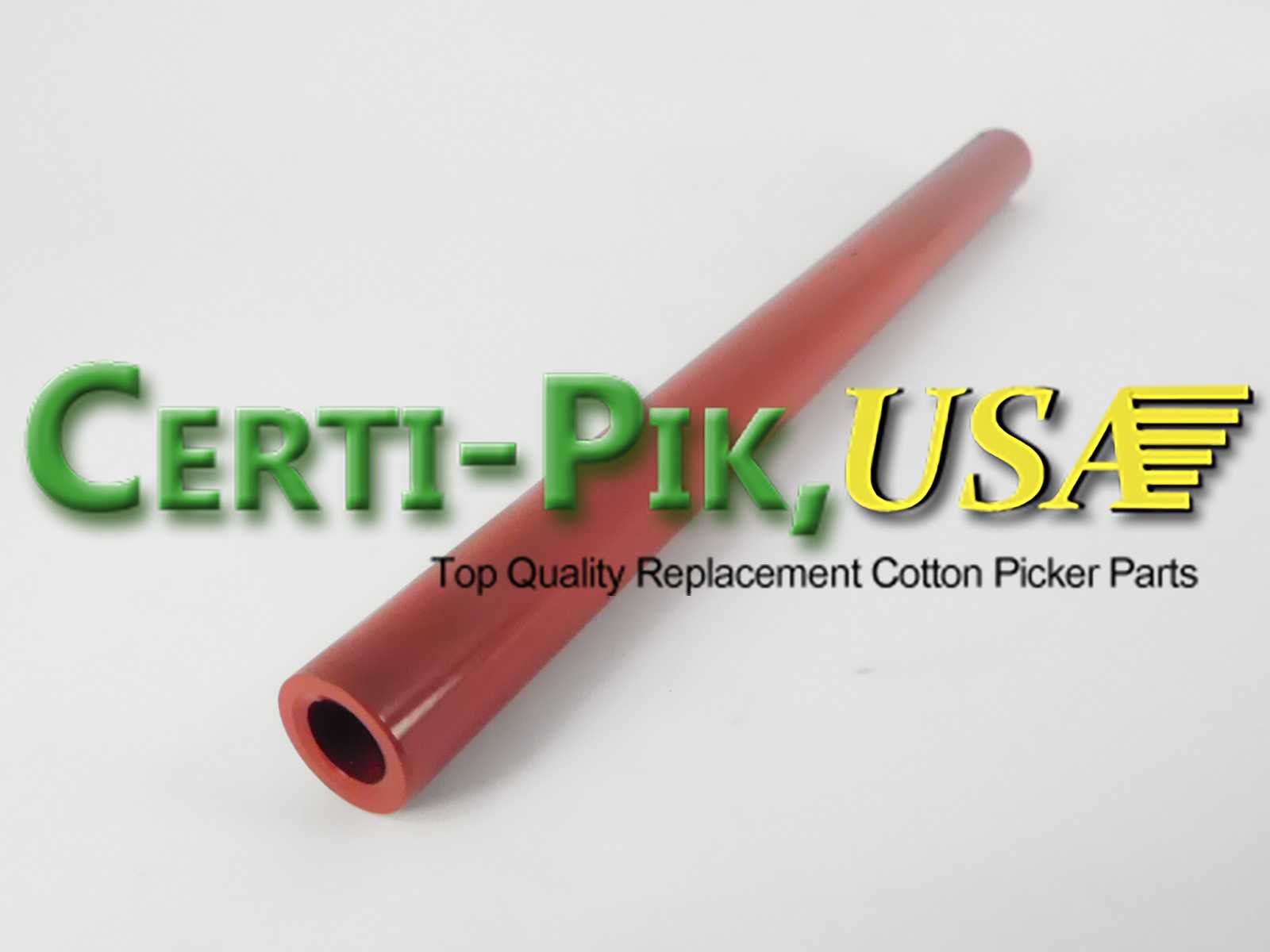 Description: PIPE – HOUSING SPACER
OEM Part: 215020C1
Section: Air System
Case / IH Front Fan Assembly, 2555(S.N.500)-635 Mod Exp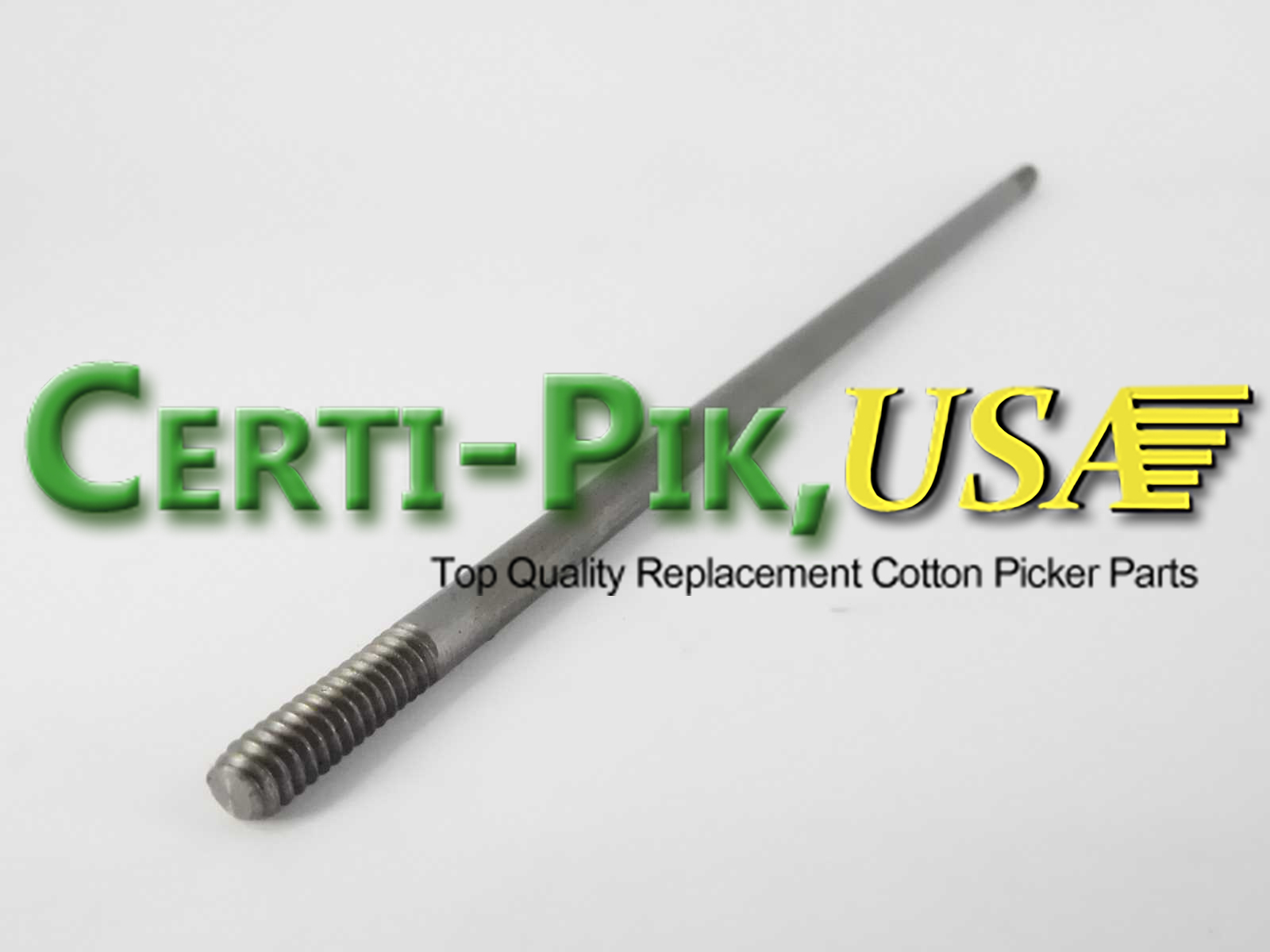 Description: STUD
OEM Part: 215709C1
Section: Air System
Case / IH Front Fan Assembly, 2555(S.N.500)-635 Mod Exp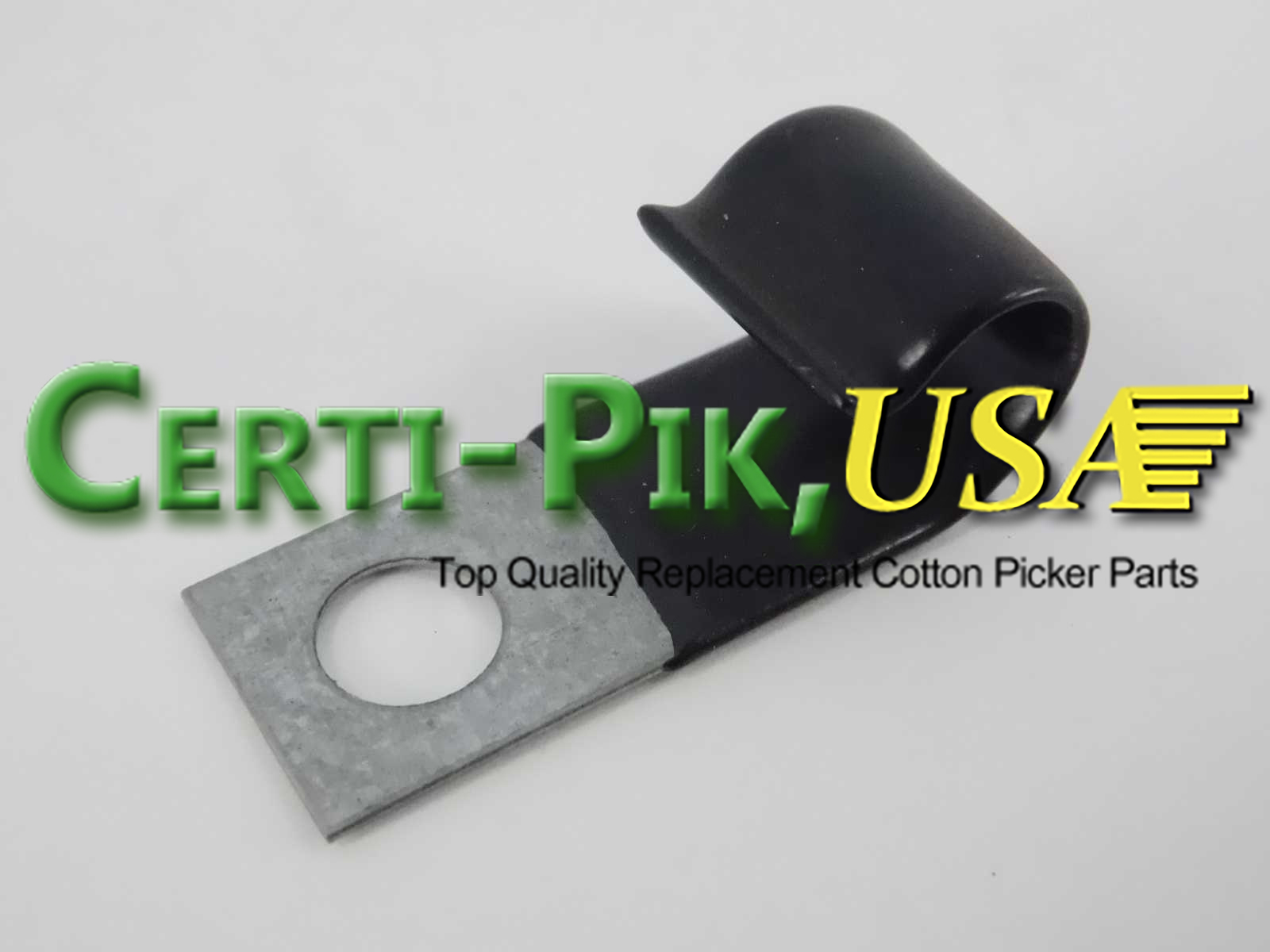 Description: CLASP – CABLE CLIP
OEM Part: 362120R1
Section: Air System
Case / IH Front Fan Assembly, 2555(S.N.500)-635 Mod Exp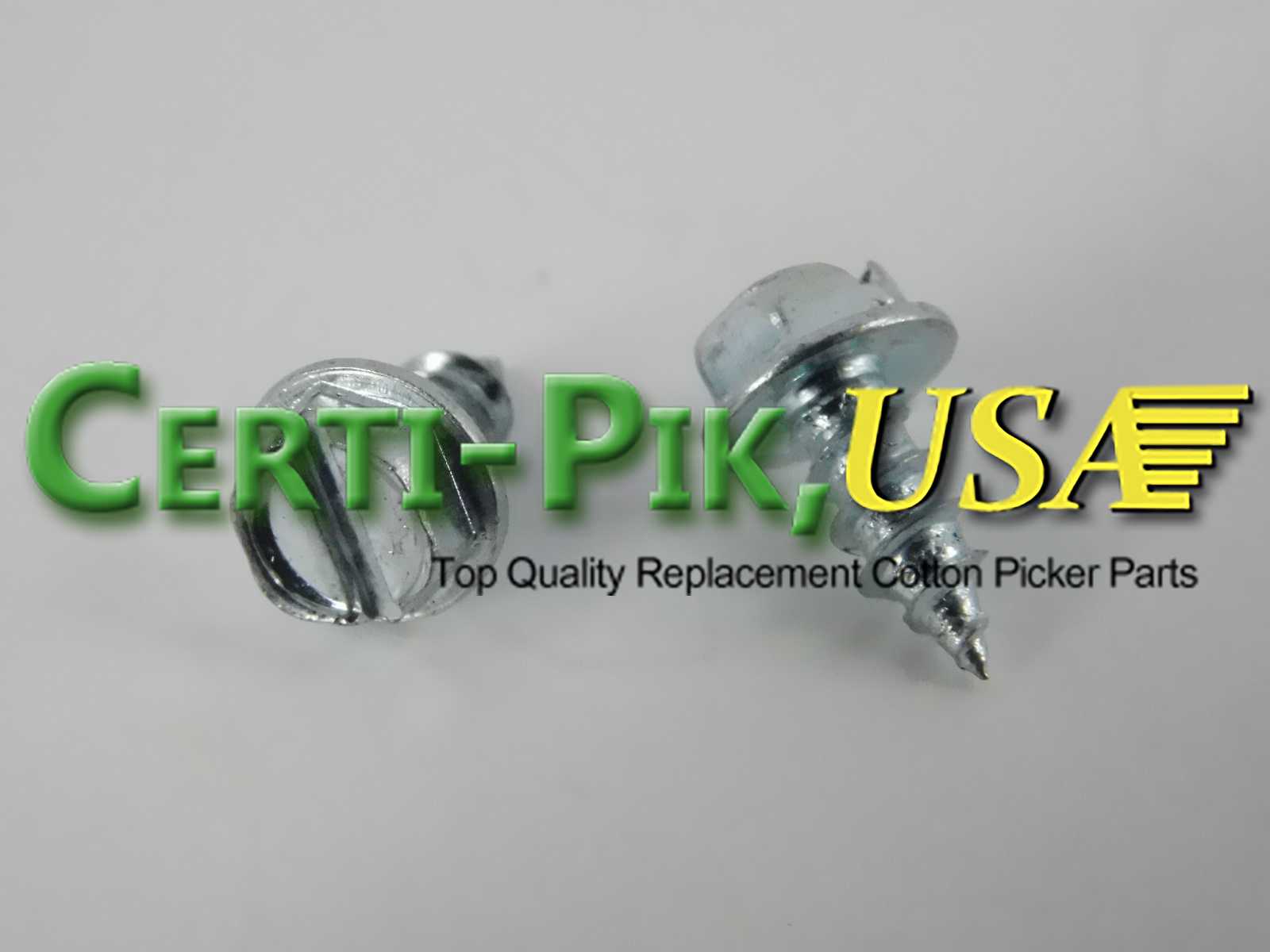 Description: SCREW – 8-18 X 3/8″ SELF-TAP
OEM Part: 260-1346
Section: Air System
Case / IH Front Fan Assembly, 2555(S.N.500)-635 Mod Exp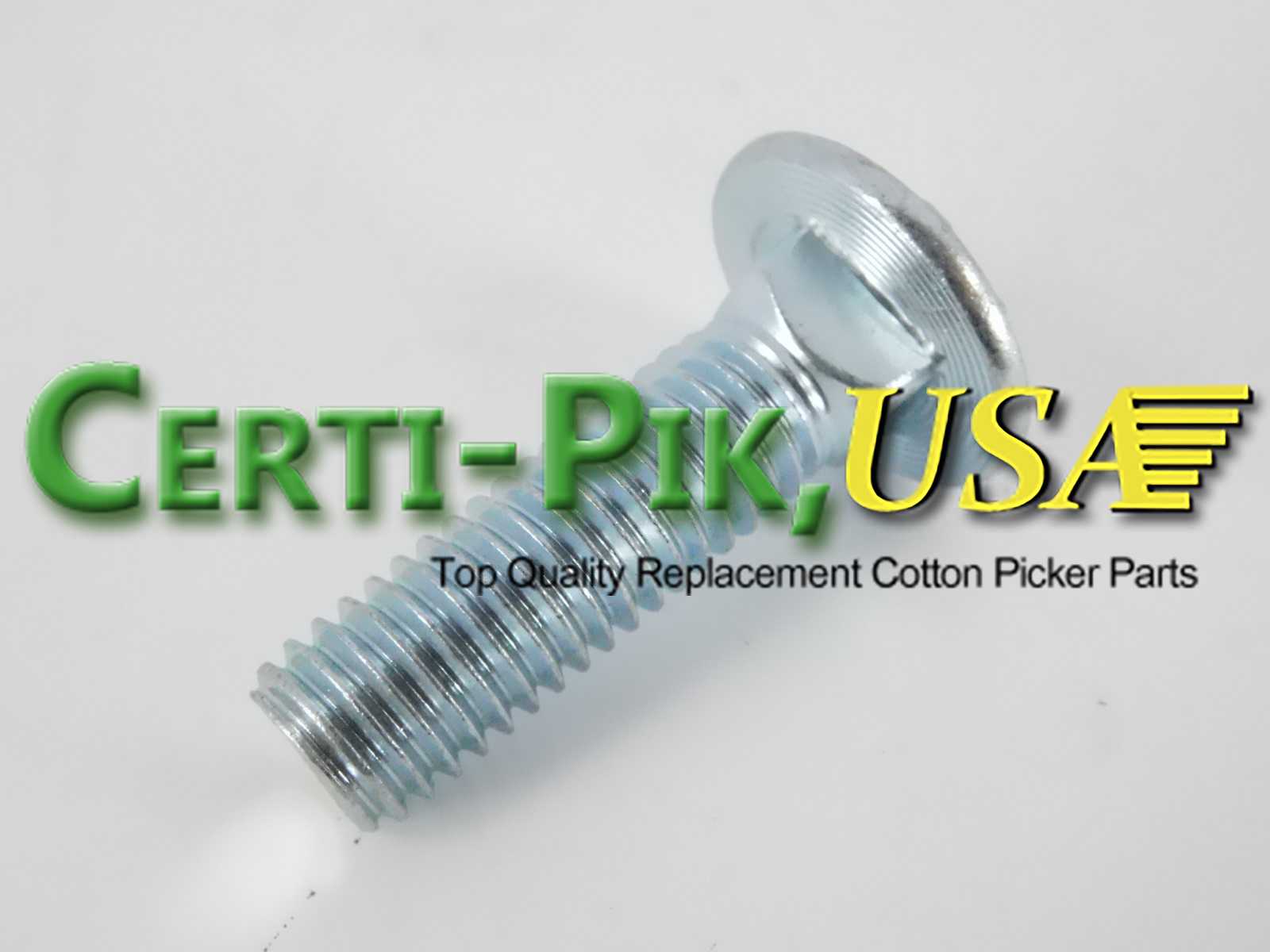 Description: BOLT – 1/2-13 X 1-3/4″ CARRIAGE
OEM Part: 433-832
Section: Air System
Case / IH Front Fan Assembly, 2555(S.N.500)-635 Mod Exp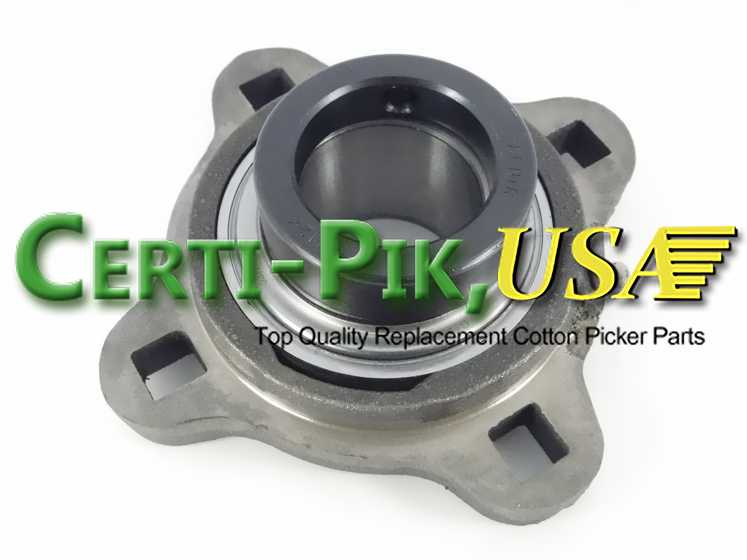 Description: 1-3/4″ BEARING ASSEMBLY
OEM Part: 242834A2
Section: Air System
Case / IH Front Fan Assembly, 2555(S.N.500)-635 Mod Exp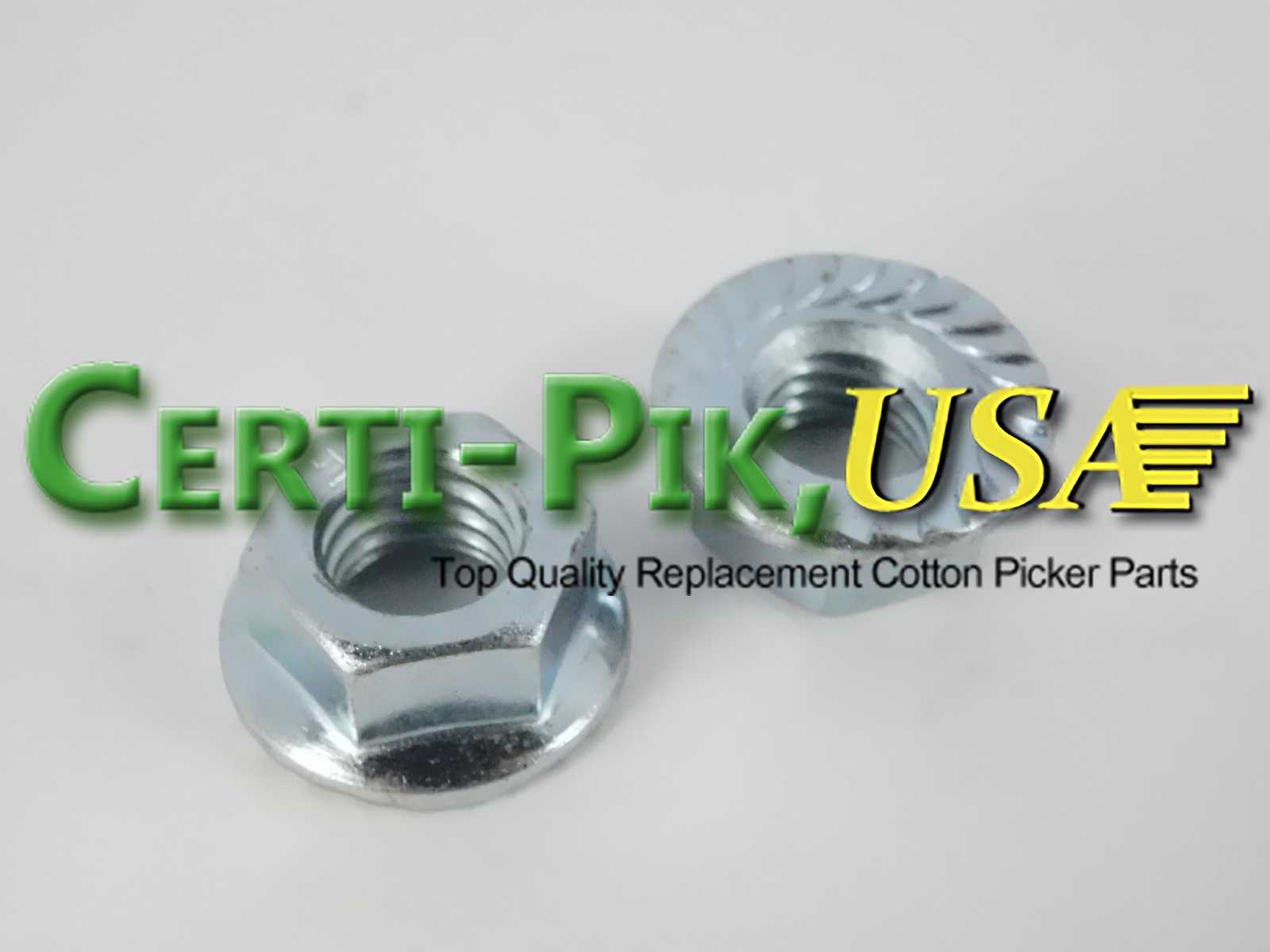 Description: NUT – 1/2 – SERR HEX FLANGE
OEM Part: E62934
Section: Air System
Case / IH Front Fan Assembly, 2555(S.N.500)-635 Mod Exp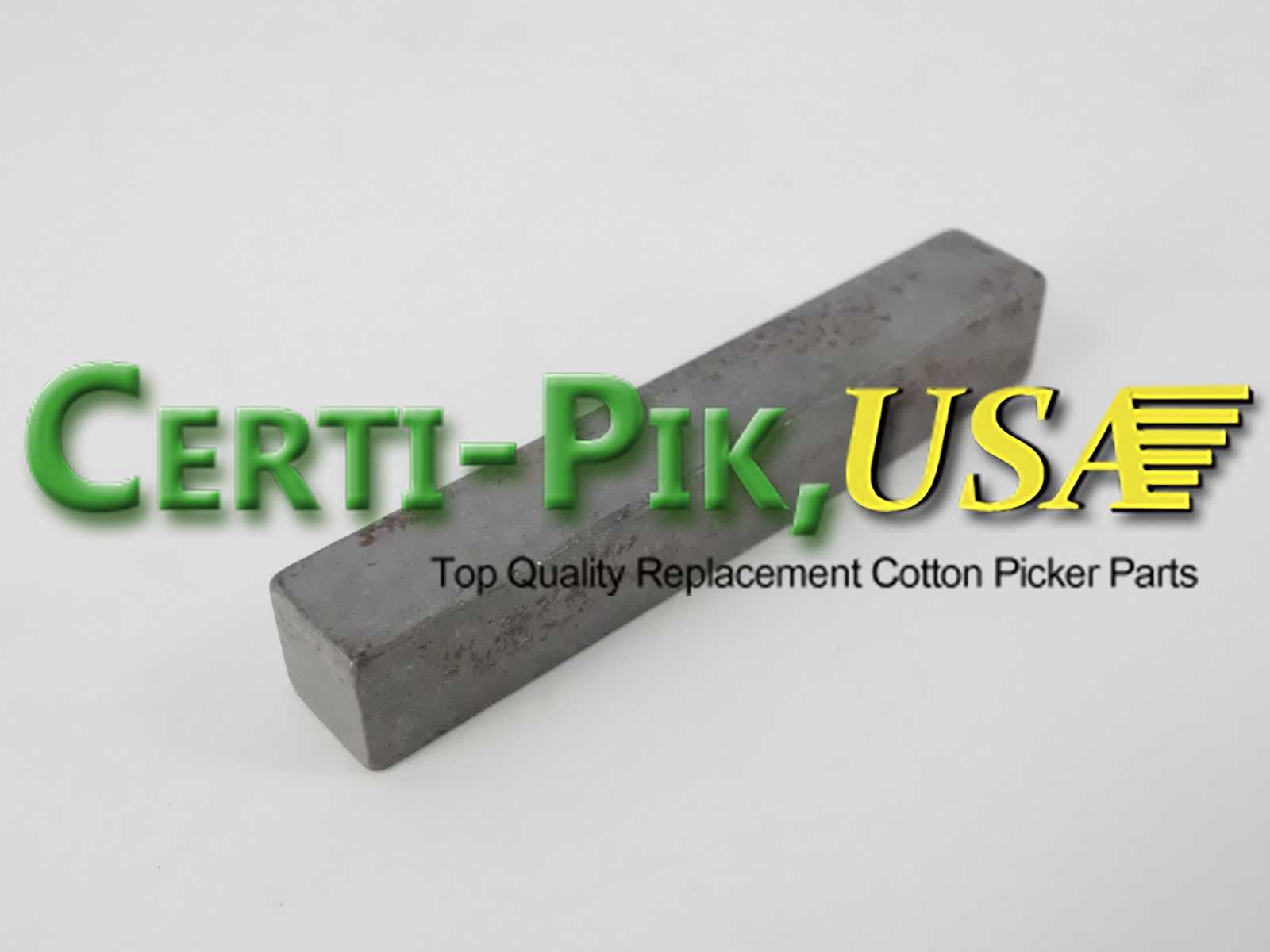 Description: 3/8 SQUARE KEY – 2-3/8 " LONG
OEM Part: 657206R1
Section: Air System
Case / IH Front Fan Assembly, 2555(S.N.500)-635 Mod Exp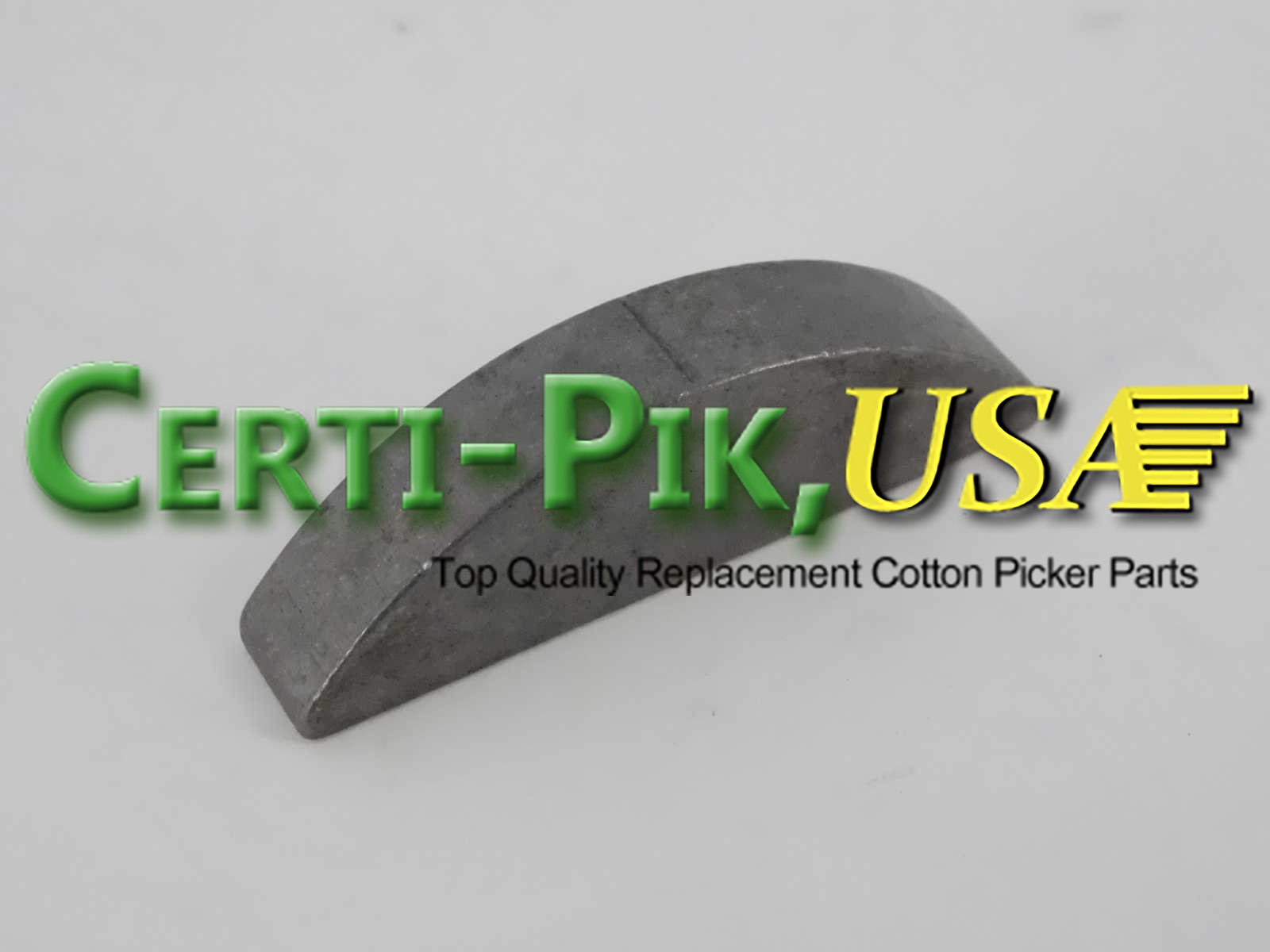 Description: KEY – 5/16 X 2-1/8WOODRUFF
OEM Part: 126-147
Section: Air System
Case / IH Front Fan Assembly, 2555(S.N.500)-635 Mod Exp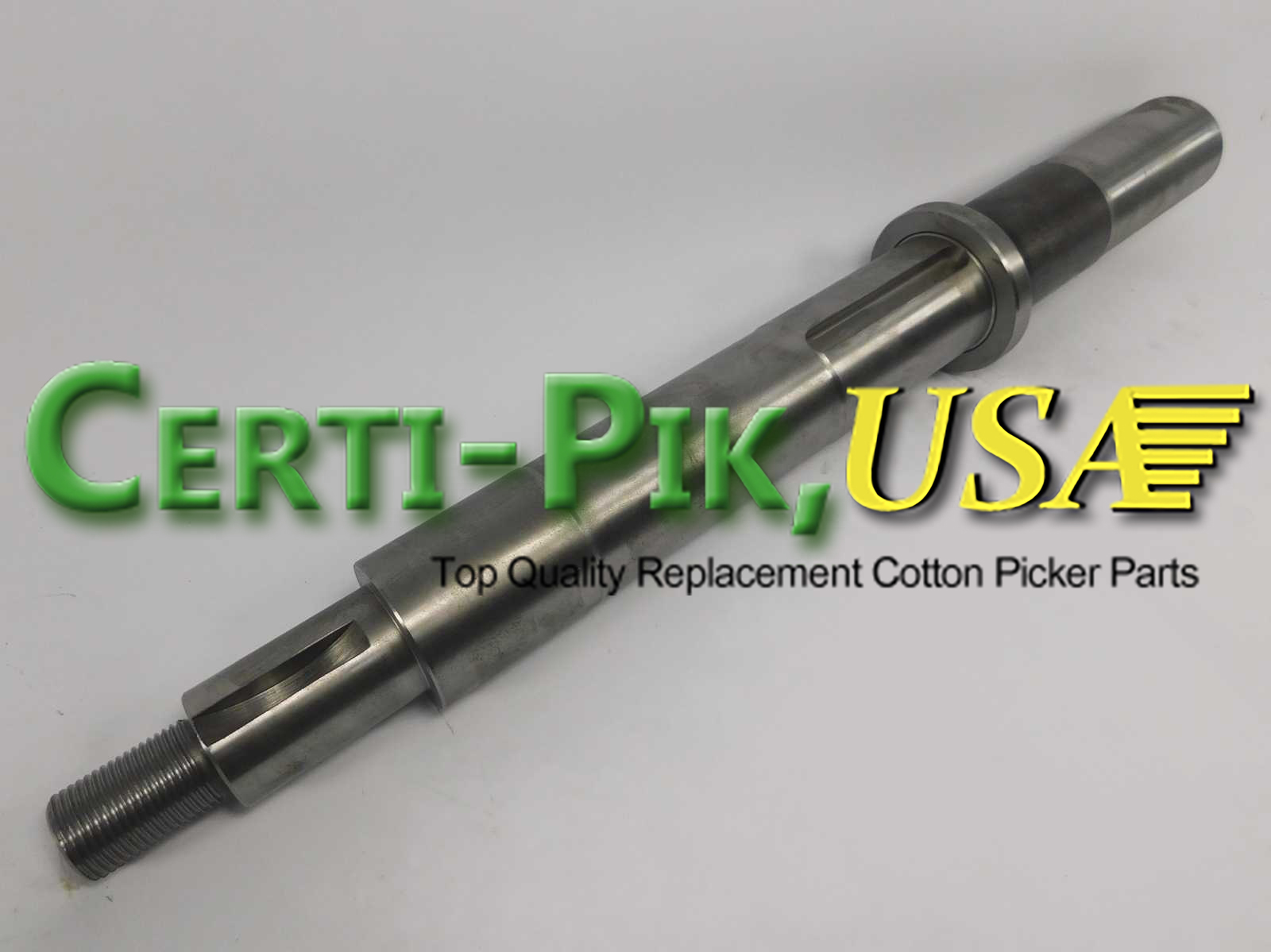 Description: FRONT FAN SHAFT – CNH 1.75″ DIA
OEM Part: 449301A2
Section: Air System
Case / IH Front Fan Assembly, 2555(S.N.500)-635 Mod Exp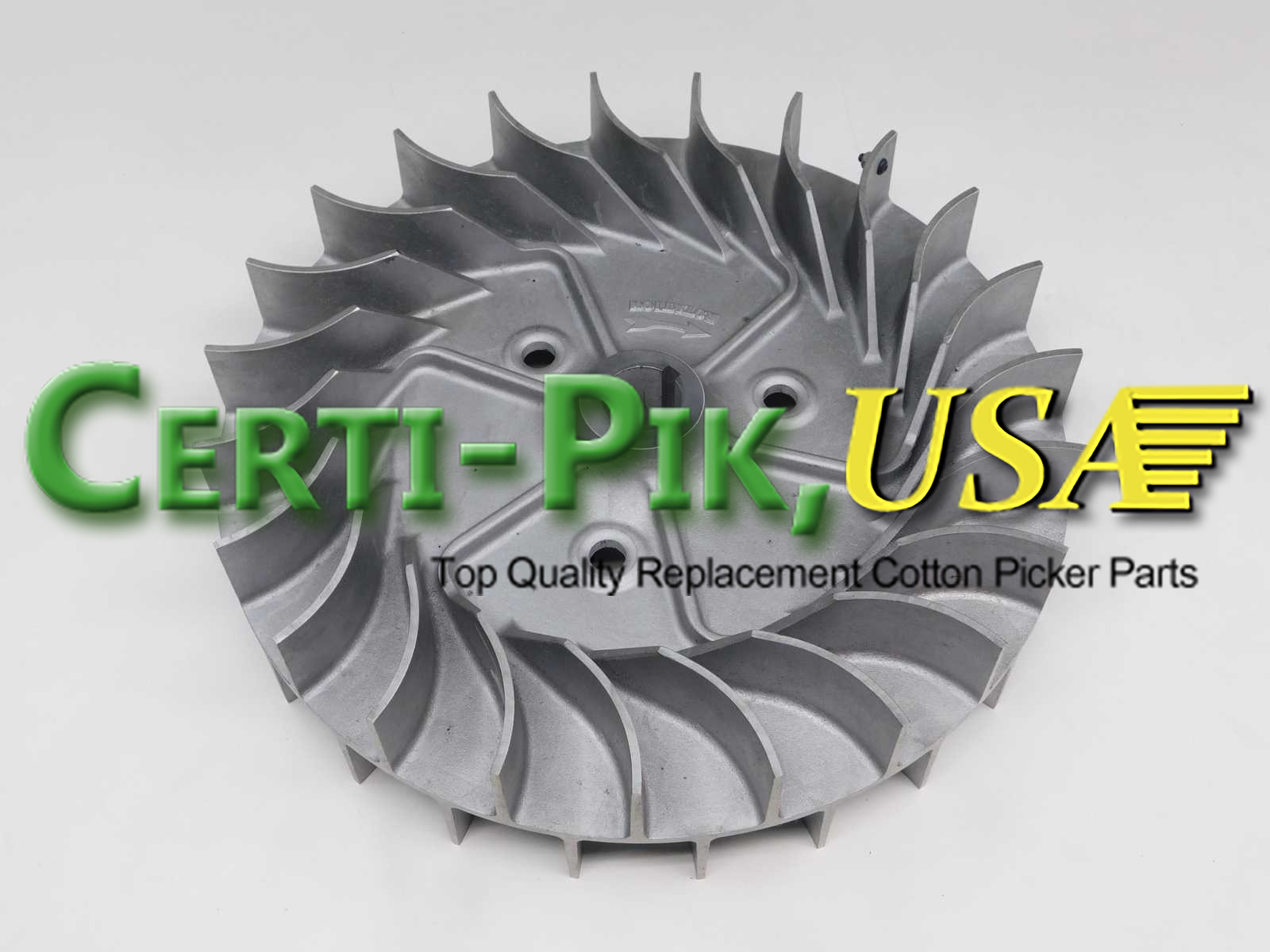 Description: FAN BLADE – 1.75″ ID – NEW STYLE
OEM Part: 243041A1
Section: Air System
Case / IH Front Fan Assembly, 2555(S.N.500)-635 Mod Exp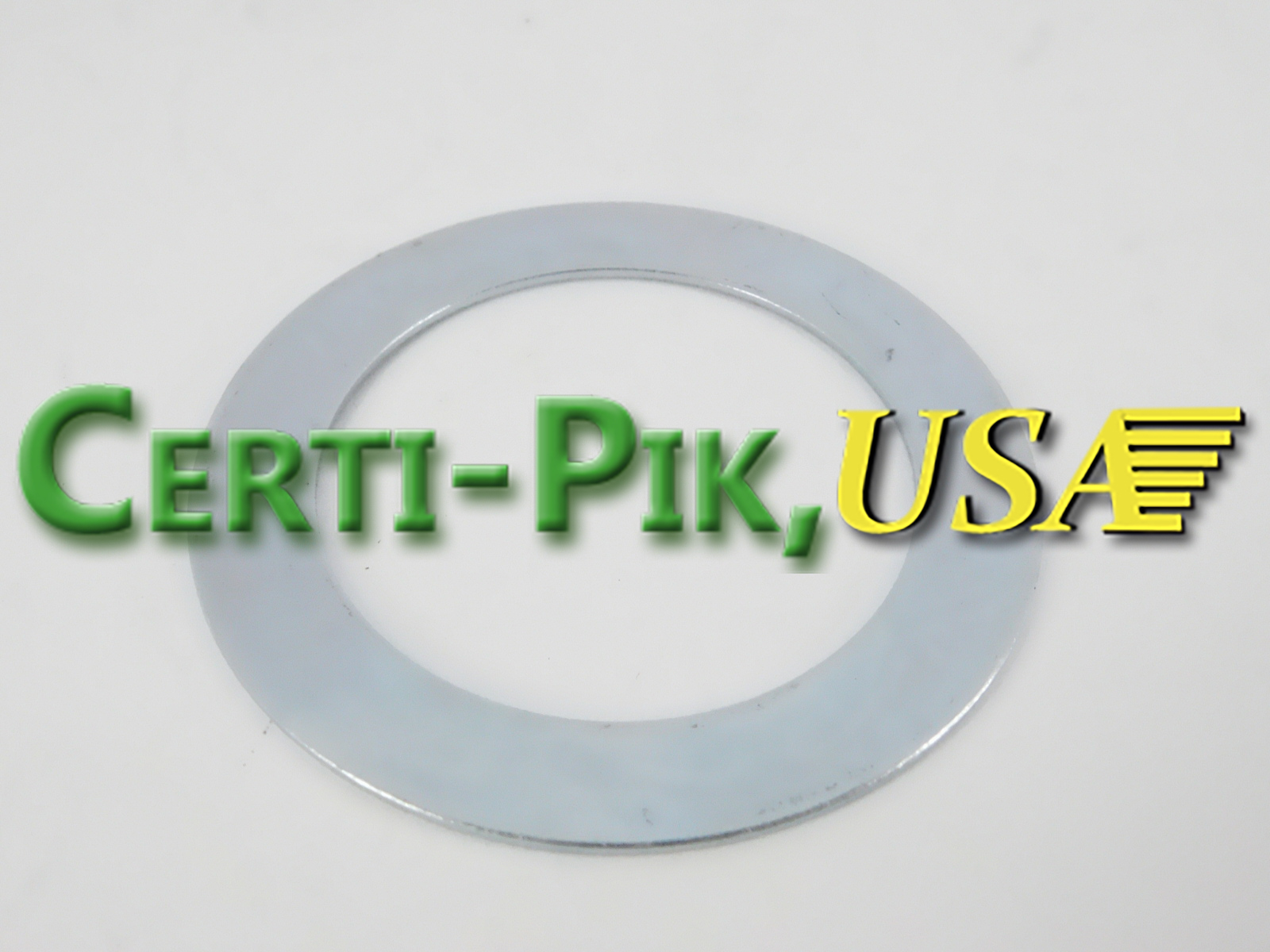 Description: WASHER – 2.50 X 1.78 X .06
OEM Part: 495-81092
Section: Air System
Case / IH Front Fan Assembly, 2555(S.N.500)-635 Mod Exp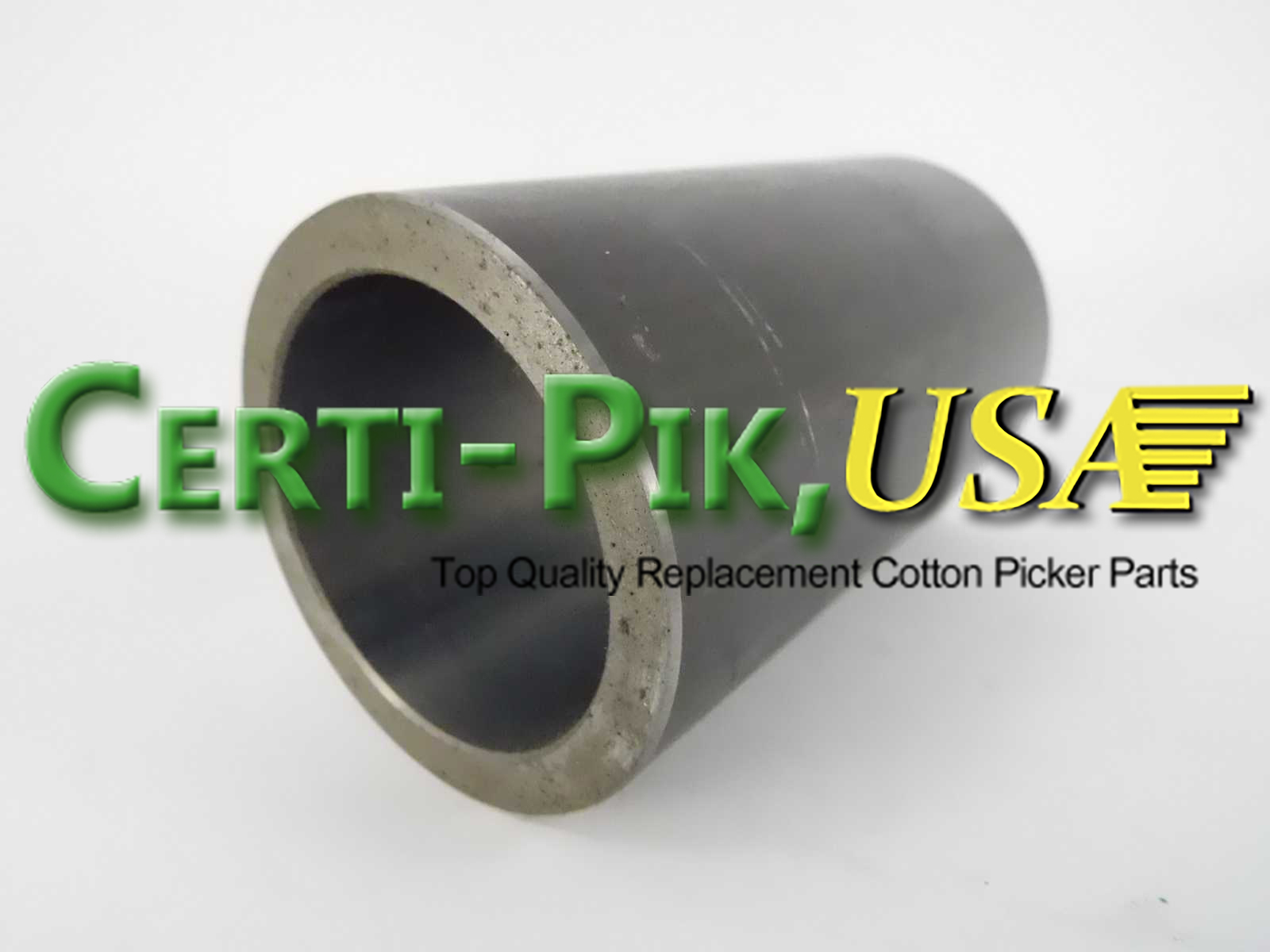 Description: SPACER – 1.75 ID CNH FAN SHAFT
OEM Part: 243037A1
Section: Air System
Case / IH Front Fan Assembly, 2555(S.N.500)-635 Mod Exp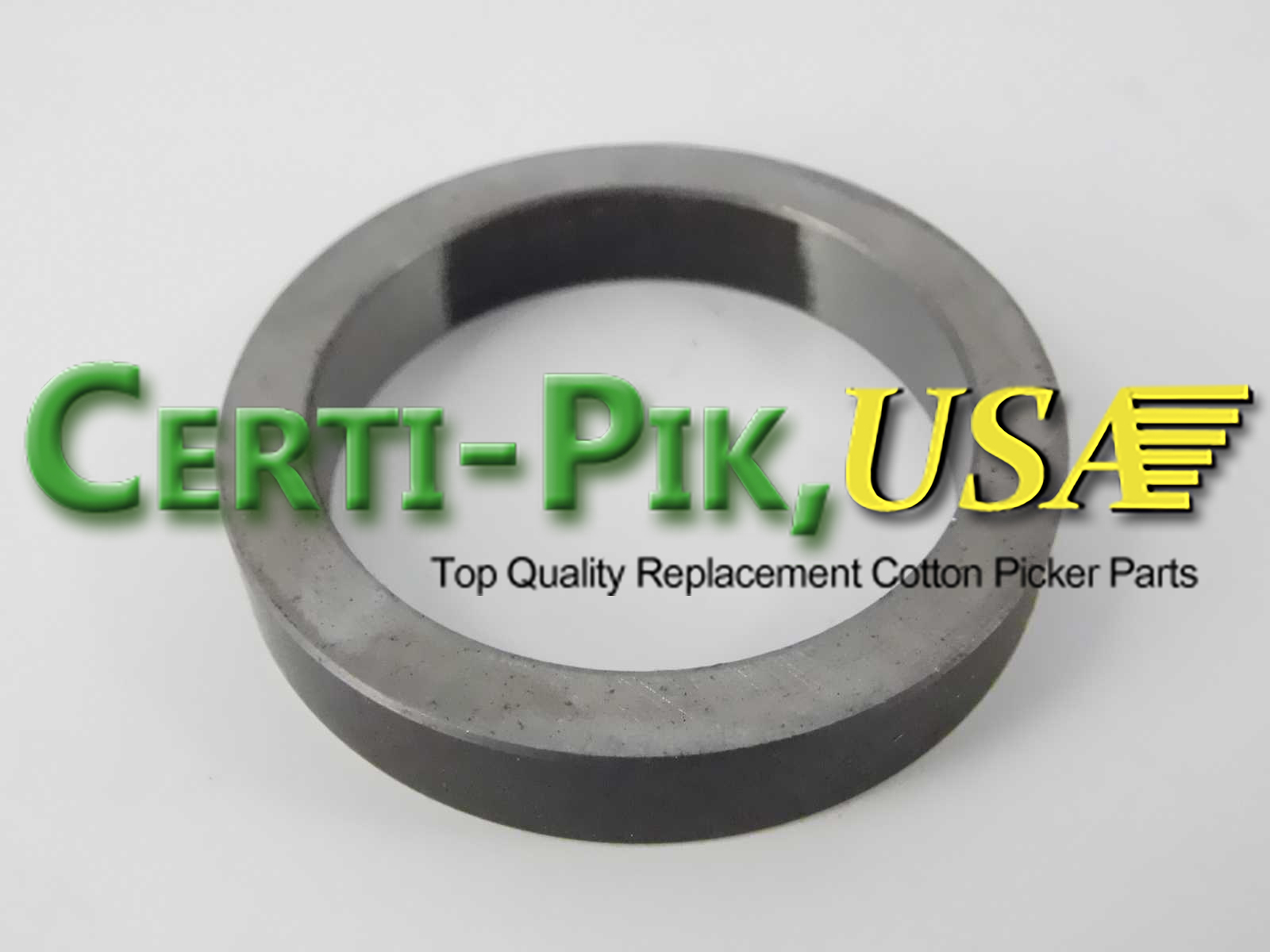 Description: SPACER – .38 THICK, 1.75 FAN SHAFT
OEM Part: 449746A1
Section: Air System
Case / IH Front Fan Assembly, 2555(S.N.500)-635 Mod Exp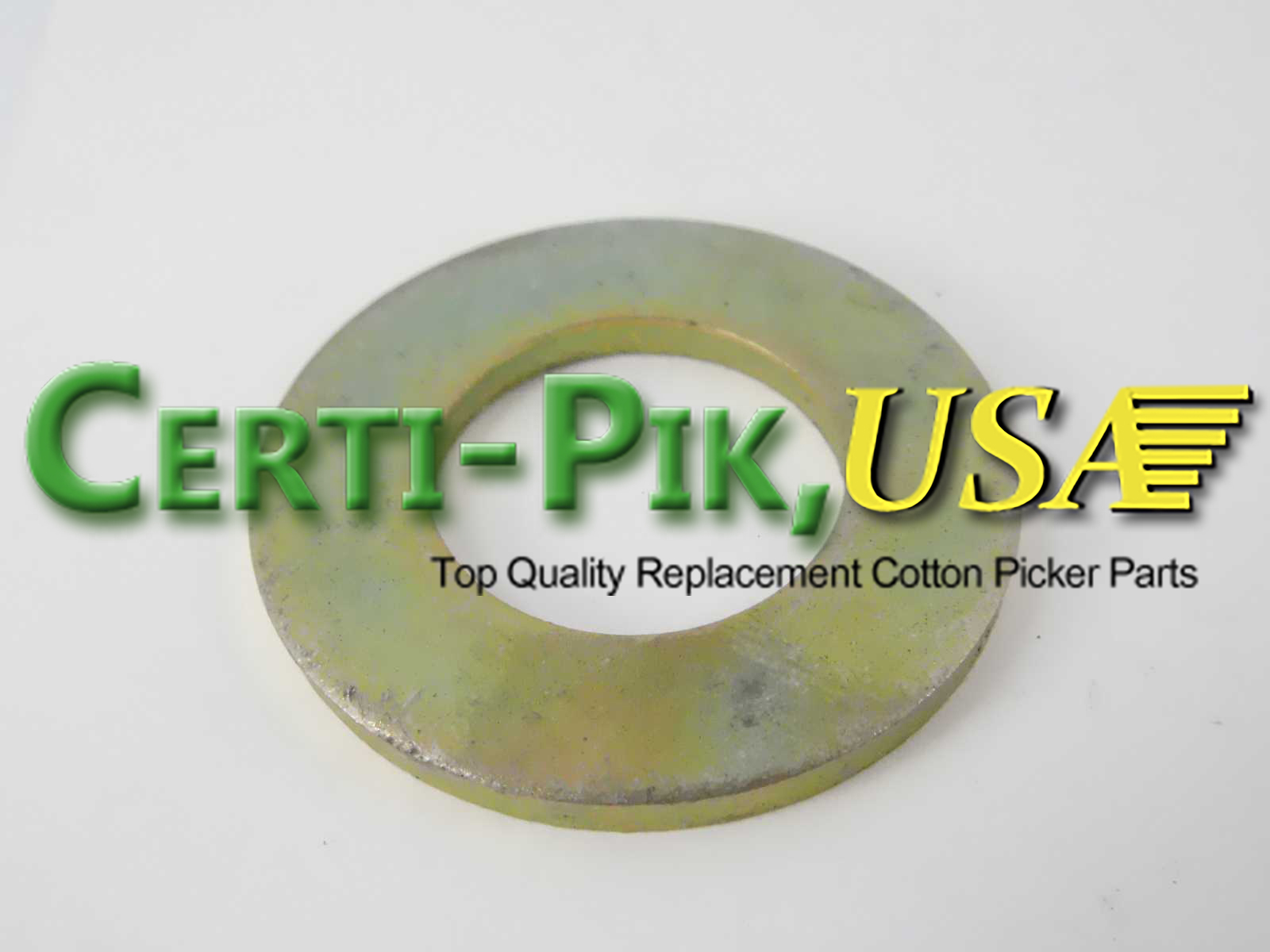 Description: WASHER – 1.75 X .937 X .13 HDN
OEM Part: 496-11094
Section: Air System
Case / IH Front Fan Assembly, 2555(S.N.500)-635 Mod Exp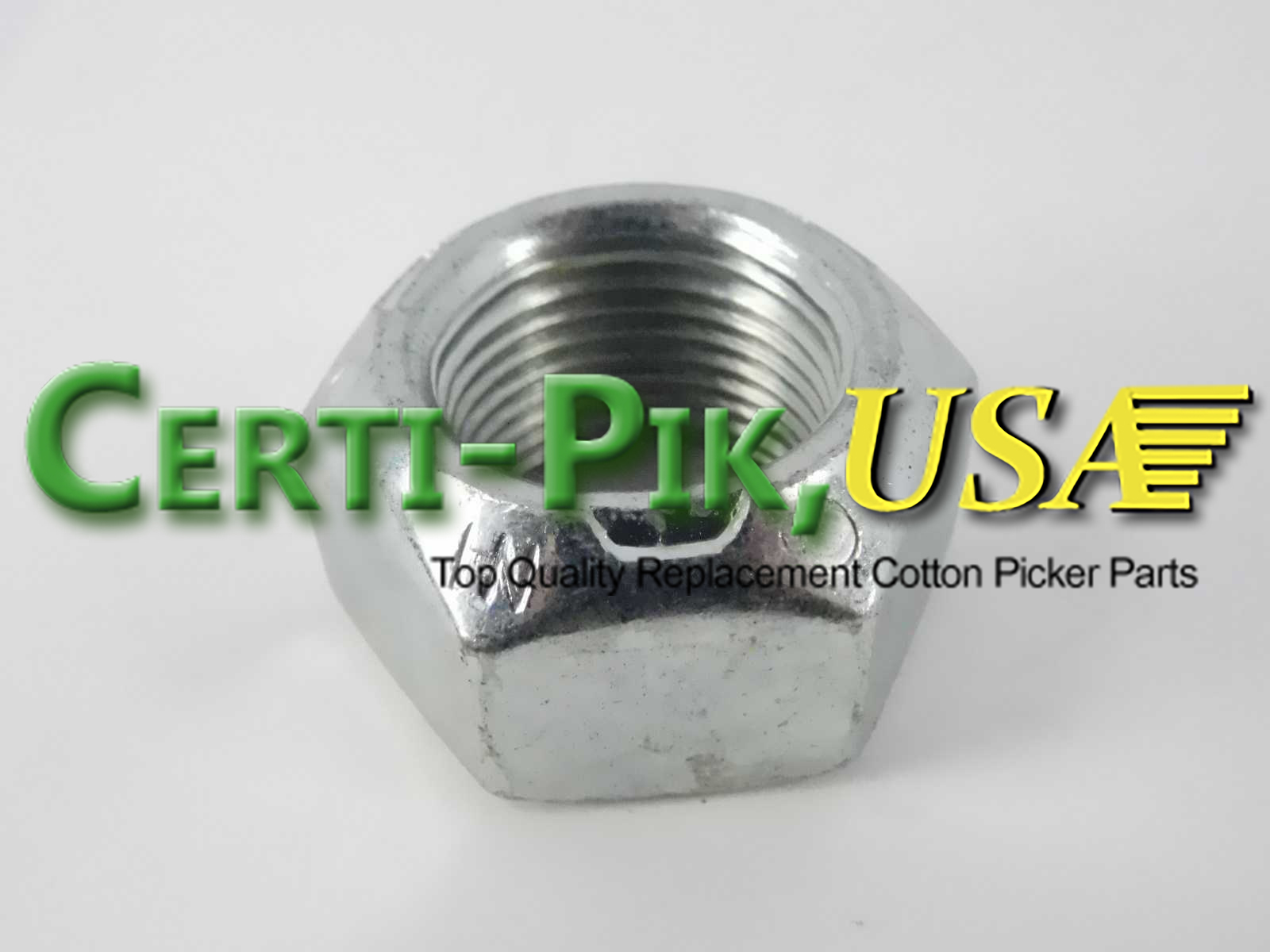 Description: 7/8-14 GC – TOP LOCK NUT (USED IN BOLT KIT & FAN ASSY)
OEM Part: 281010
Section: Air System
Case / IH Front Fan Assembly, 2555(S.N.500)-635 Mod Exp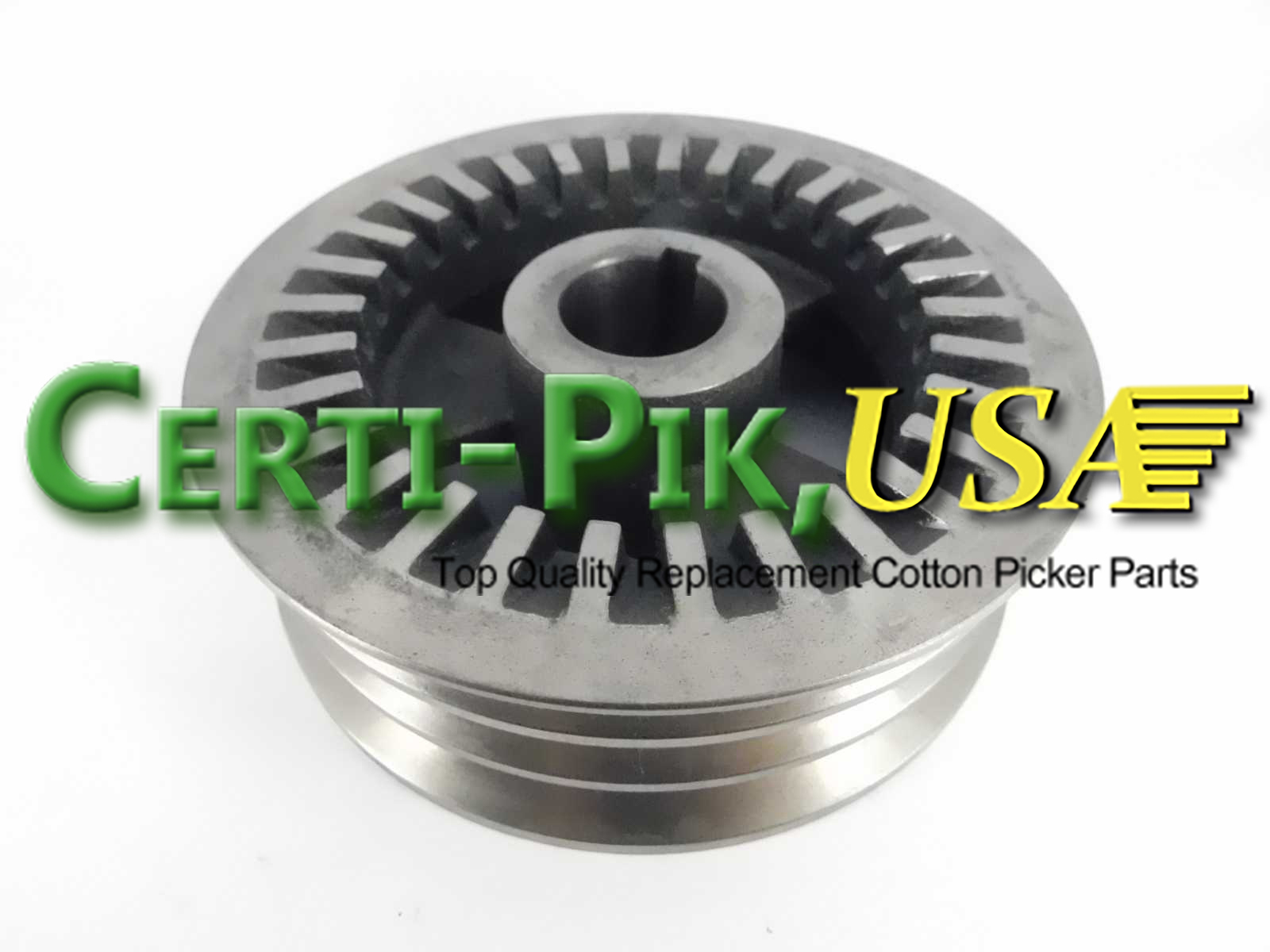 Description: PULLEY – FAN (1844-635)
OEM Part: 1338322C1
Section: Air System
Case / IH Front Fan Assembly, 2555(S.N.500)-635 Mod Exp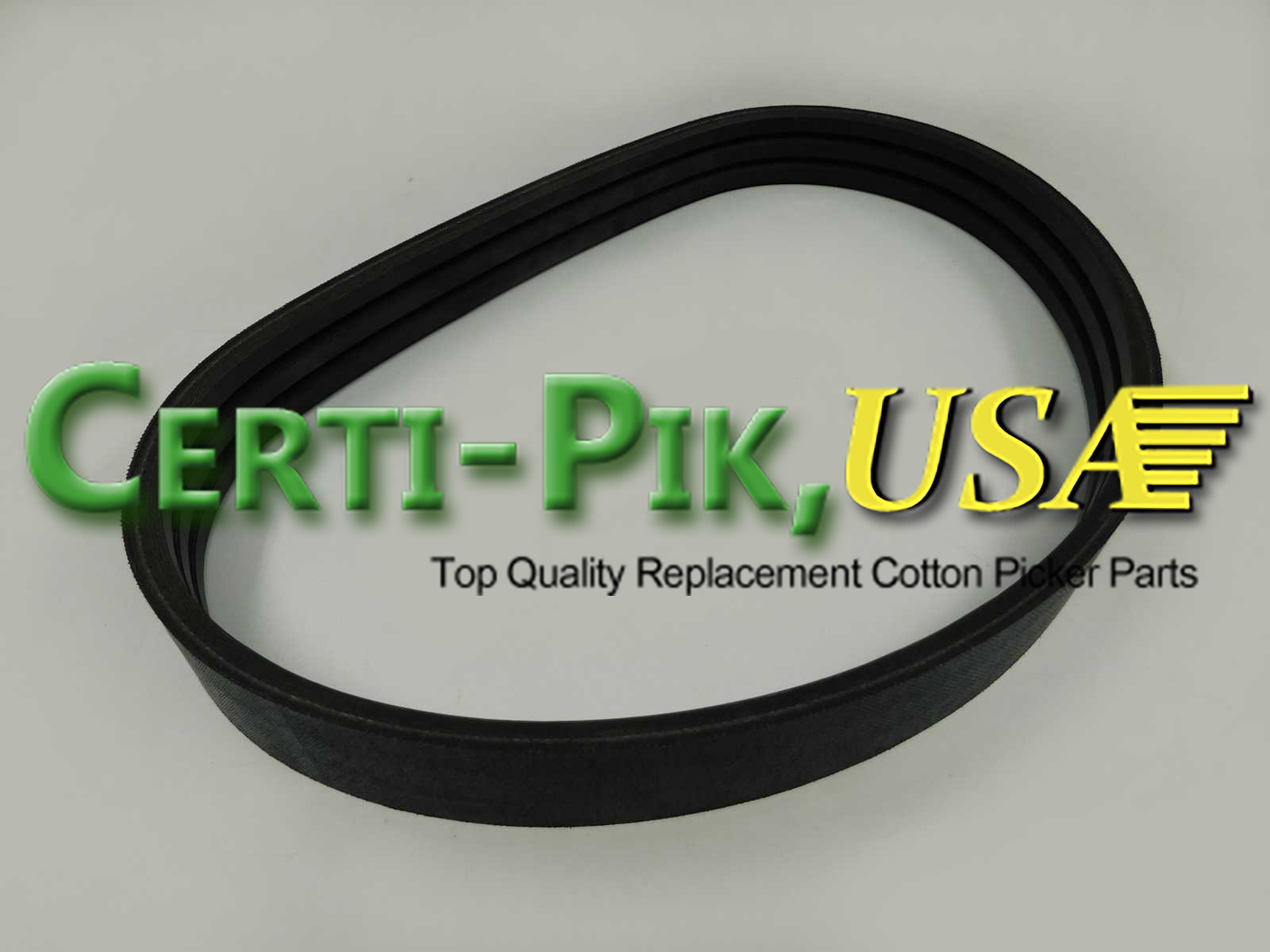 Description: BELT – FAN ROTOR, FRONT – 1844 (S/N JJC002462 & above), 2044, 2055, 2155, 2555, CPX420, CPX420 Tier III, CPX610, CPX620, 625, 635-REAR – (3 Band)
OEM Part: 1338328C1
Section: Air System
Case / IH Front Fan Assembly, 2555(S.N.500)-635 Mod Exp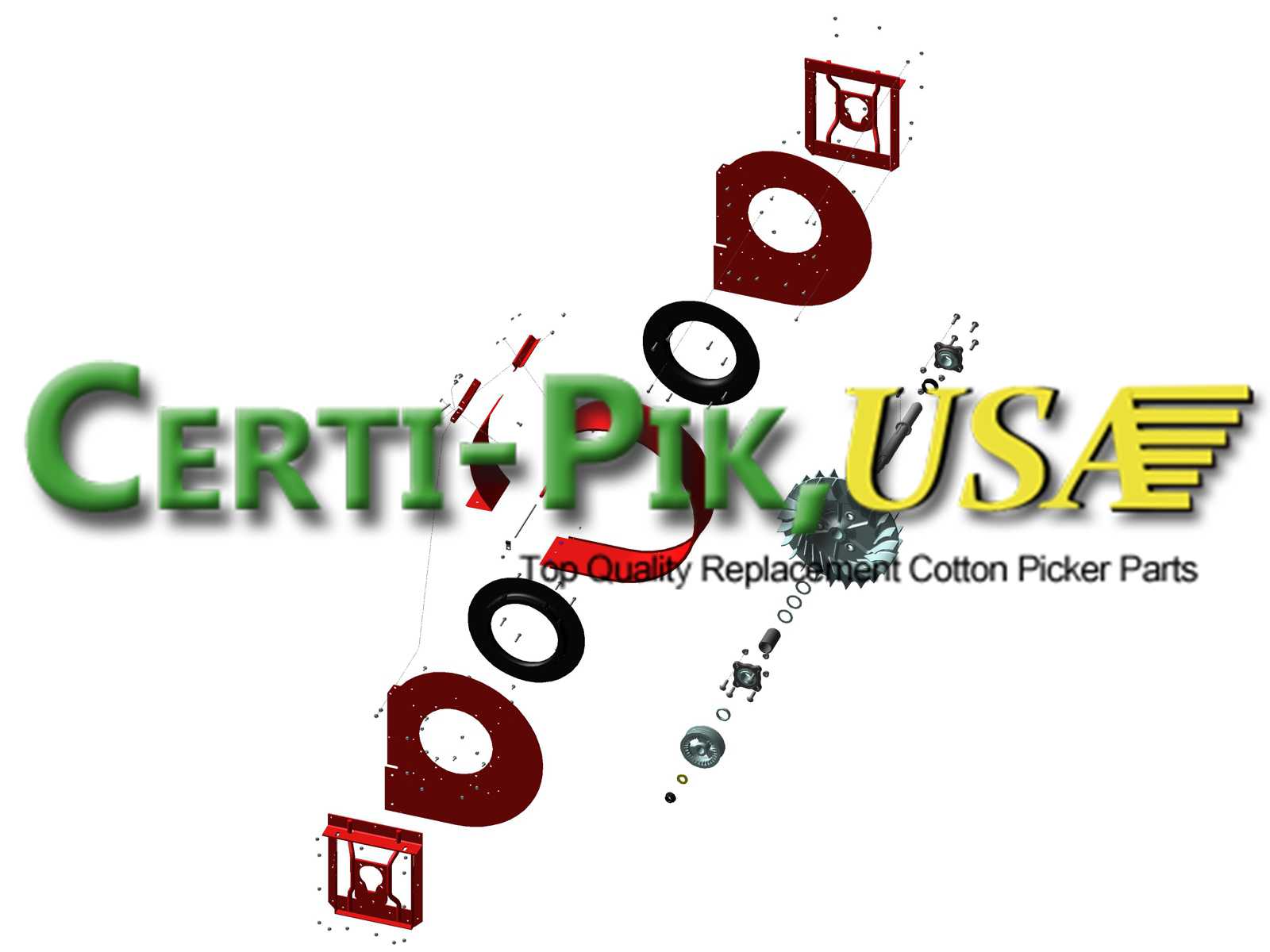 Description: FRONT FAN KIT – ALL PARTS UNASSEMBLED, & # 09030 BOLT KIT (INCLUDES ITEMS #1-#34), MODELS 2555-635
OEM Part: 449982A1
Section: Air System
Case / IH Front Fan Assembly, 2555(S.N.500)-635 Mod Exp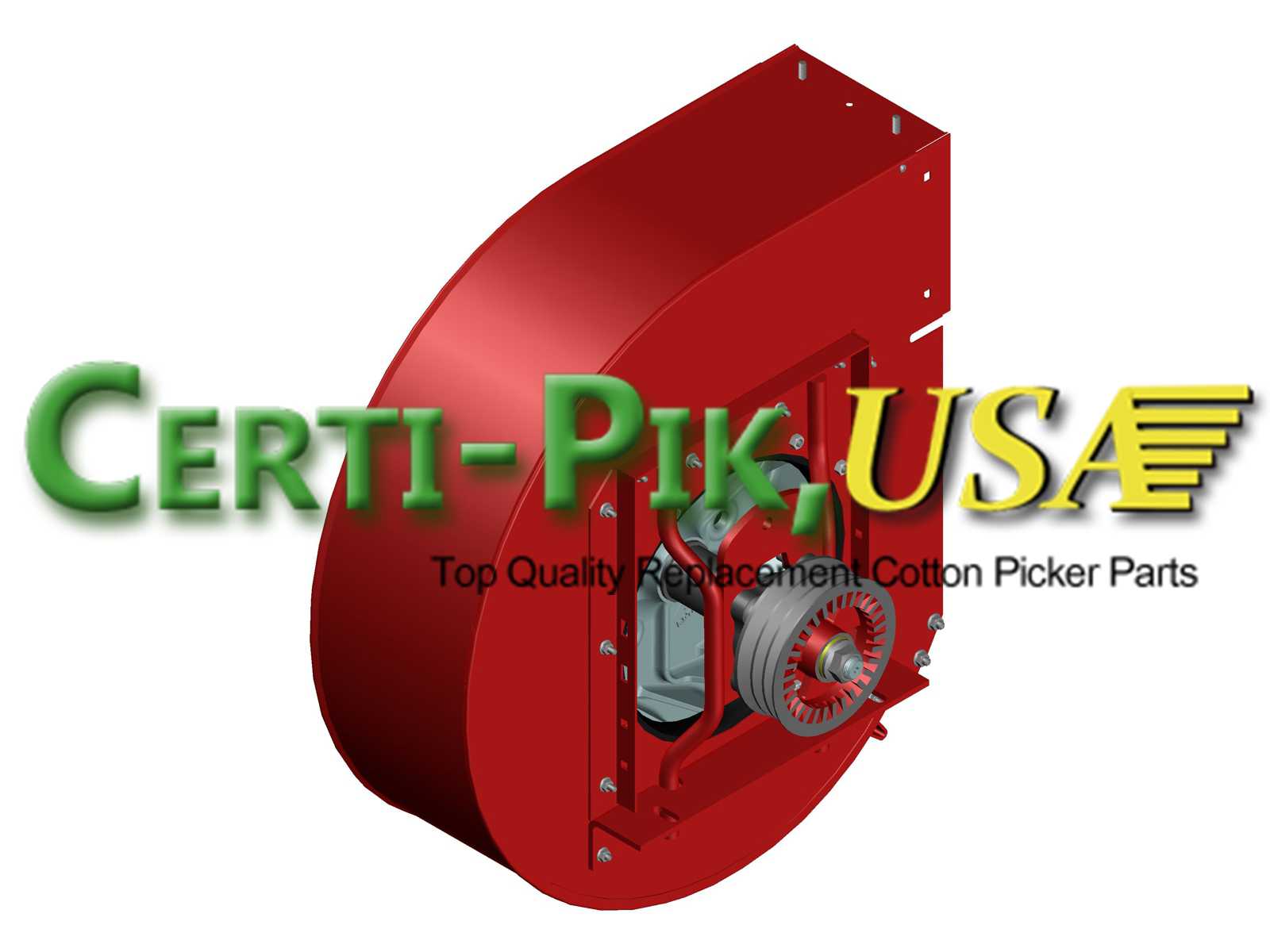 Description: FRONT FAN KIT – ALL PARTS ASSEMBLED, (INCLUDES ITEMS #1-#34), MODELS 2555-635
OEM Part: 449982A1
Section: Air System
Case / IH Front Fan Assembly, 2555(S.N.500)-635 Mod Exp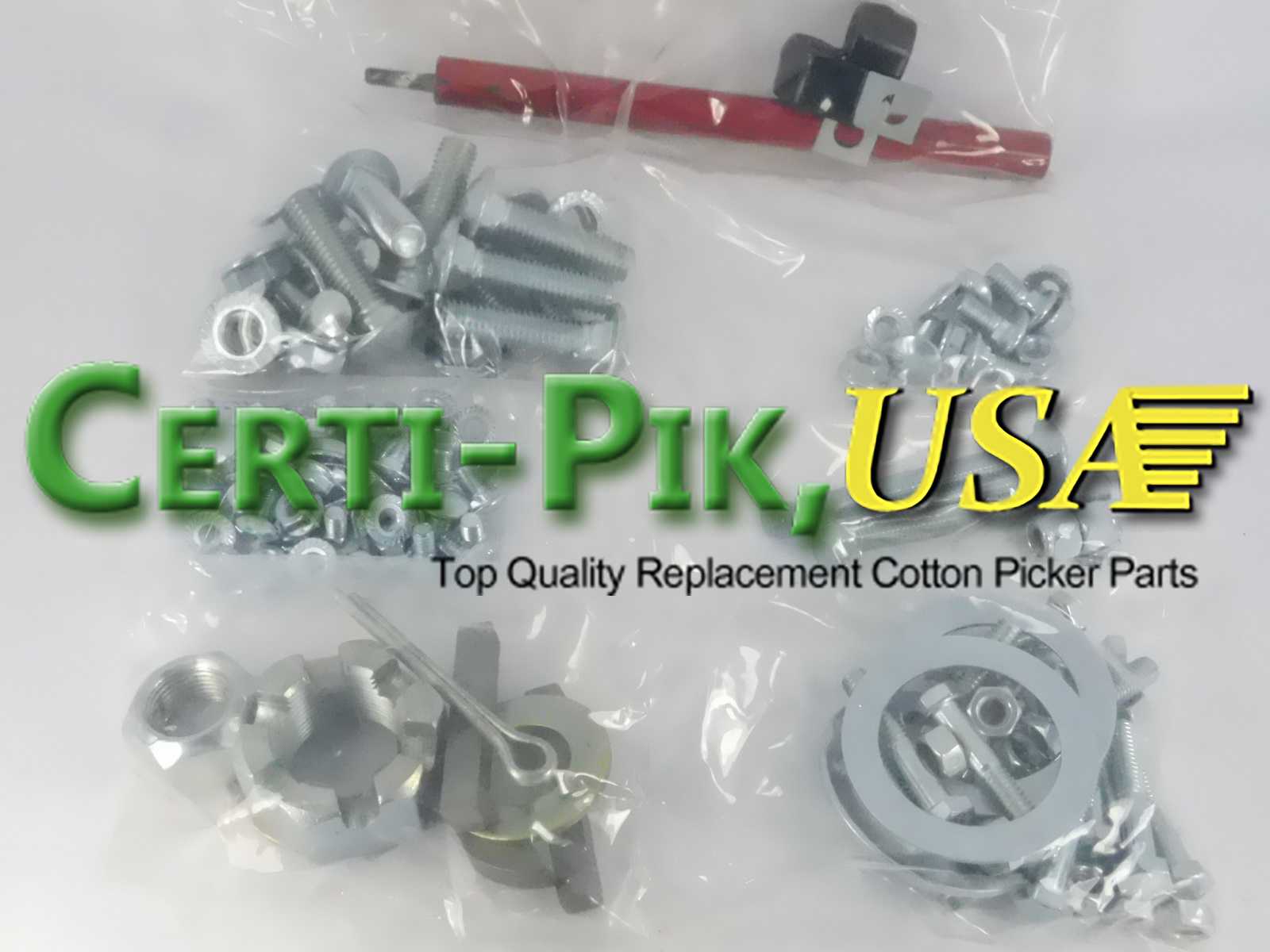 Description: BOLT KIT – COMPLETE FOR CNH REAR FAN KIT, 2555-635 (1.75 SHAFT)
Section: Air System
Case / IH Rear Fan Assembly, 2555(S.N.500)-635 Mod Exp
---
---
Case / IH Rear Fan Assembly, 2555 (S.N.500) – 635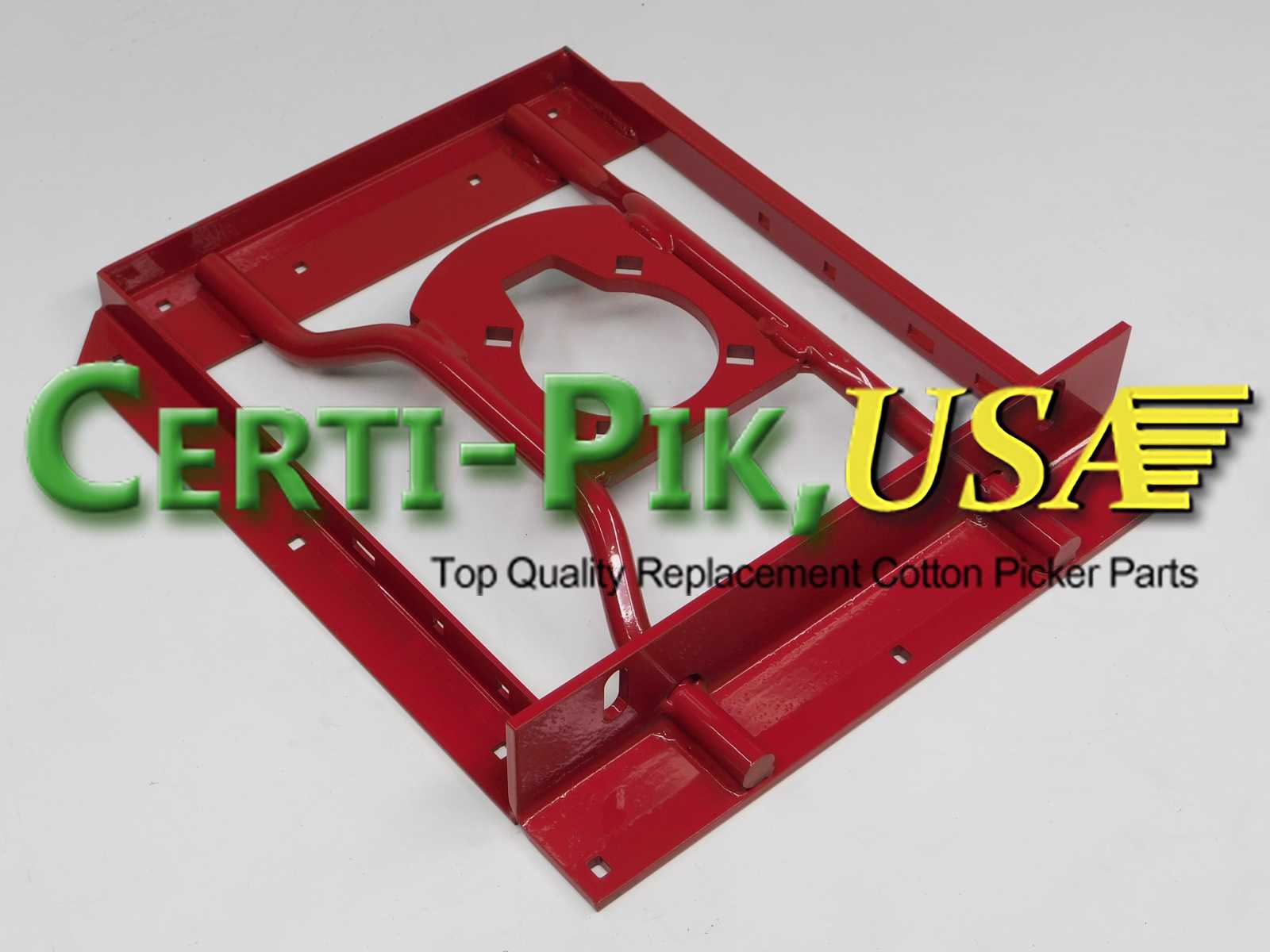 Description: SIDE SUPPORT 4-BOLT REAR – 1.75 DIA SHAFT – 1 ON FRONT FAN – 2 ON REAR FAN
OEM Part: 243038A2
Section: Air System
Case / IH Rear Fan Assembly, 2555(S.N.500)-635 Mod Exp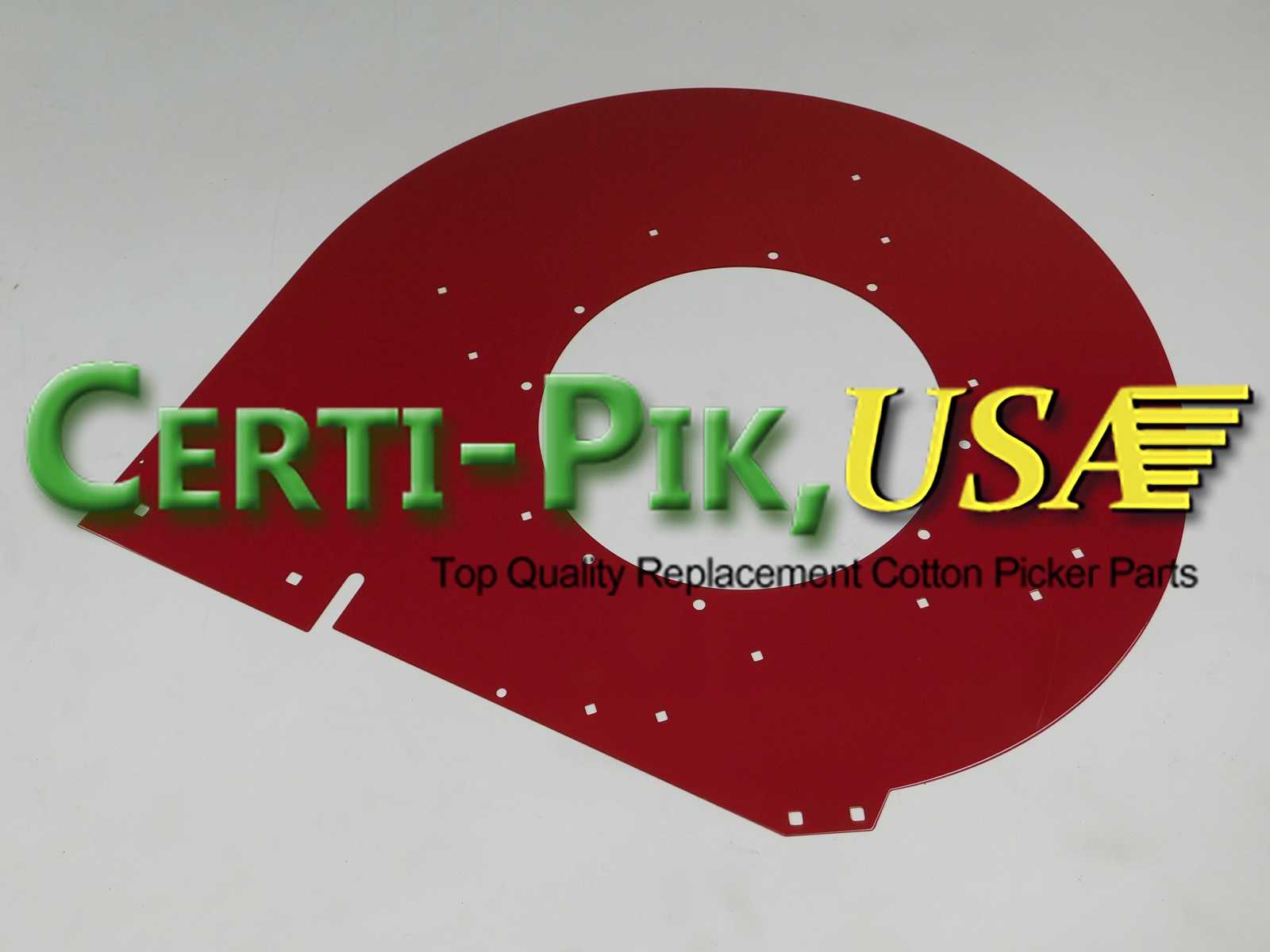 Description: FAN 45DEGREE SIDE PANEL – NEW STYLE – LARGER TRANSITION NOTCH
OEM Part: 1260066C2
Section: Air System
Case /IH Rear Fan Assembly, 1822-2555 (S.N.499)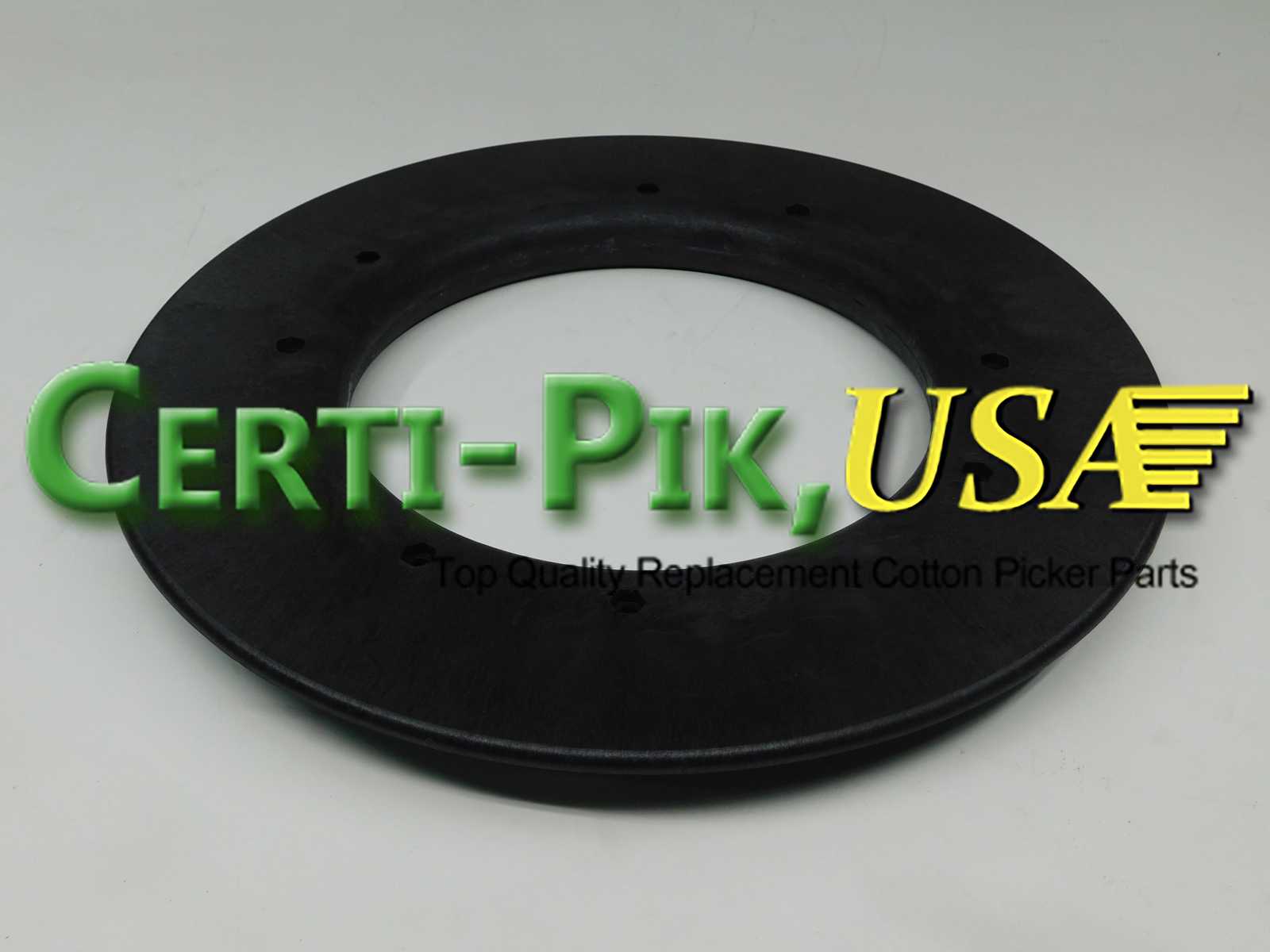 Description: BAFFLE – PLASTIC BAFFLE OR ORIFICE
OEM Part: 207515C1
Section: Air System
Case / IH Rear Fan Assembly, 2555(S.N.500)-635 Mod Exp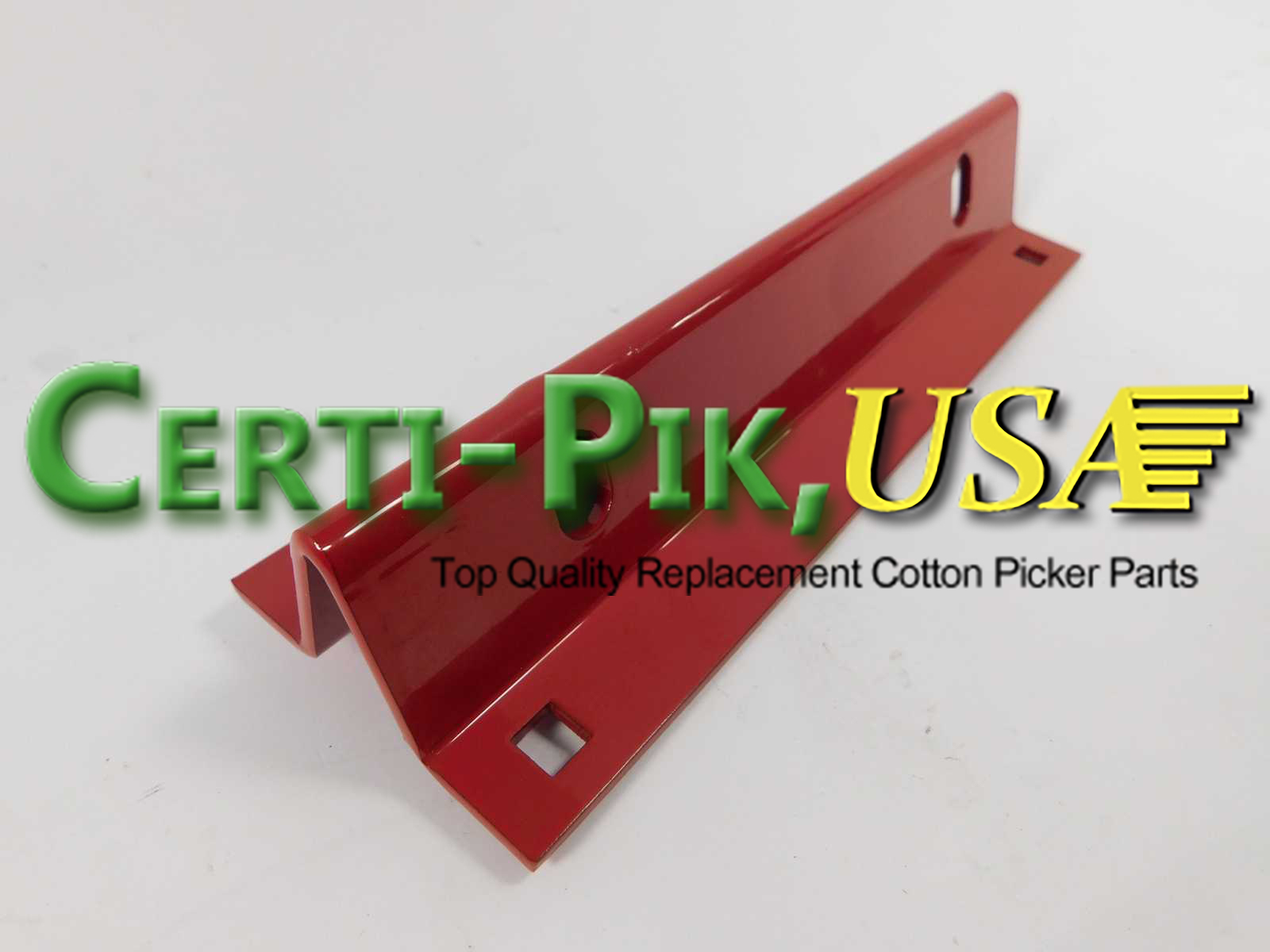 Description: BRACKET – HOUSING COVER TENSION BRACKET
OEM Part: 204414C1
Section: Air System
Case / IH Rear Fan Assembly, 2555(S.N.500)-635 Mod Exp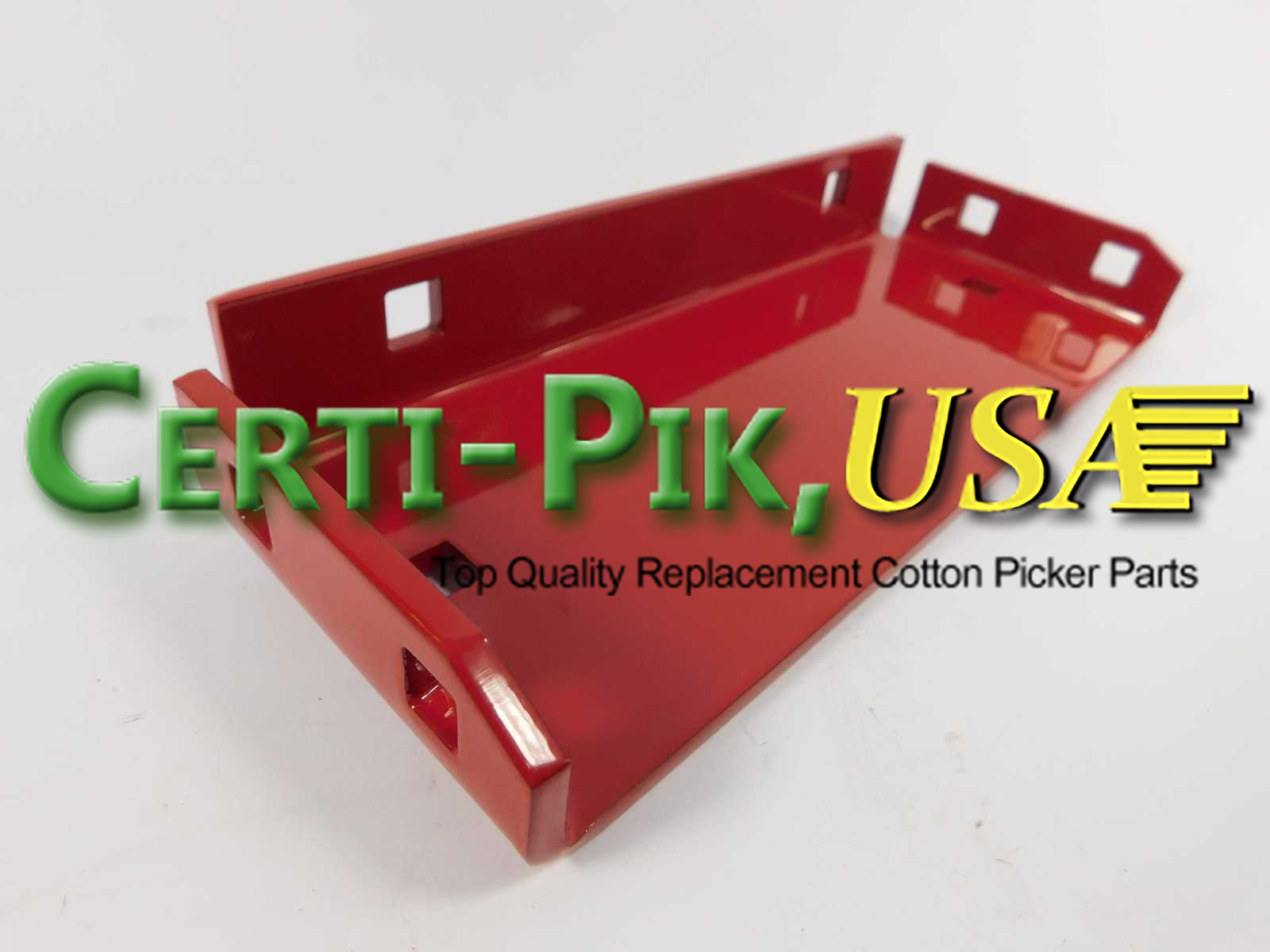 Description: BRACKET – UNDER SHROUD TENSION BRACKET
OEM Part: 204415C1
Section: Air System
Case / IH Rear Fan Assembly, 2555(S.N.500)-635 Mod Exp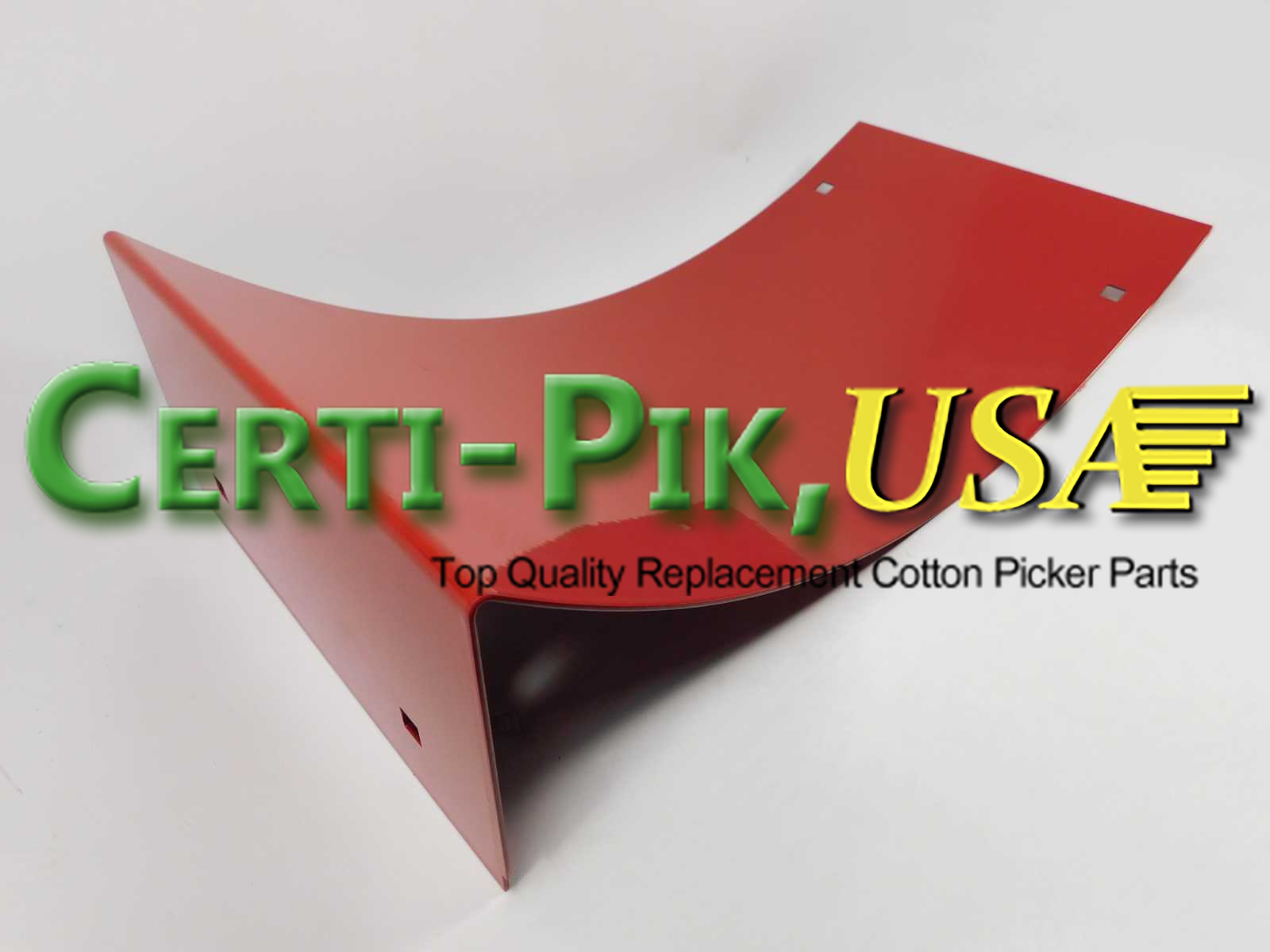 Description: UNDER SHROUD – HOUSING COVER
OEM Part: 204416C1
Section: Air System
Case / IH Rear Fan Assembly, 2555(S.N.500)-635 Mod Exp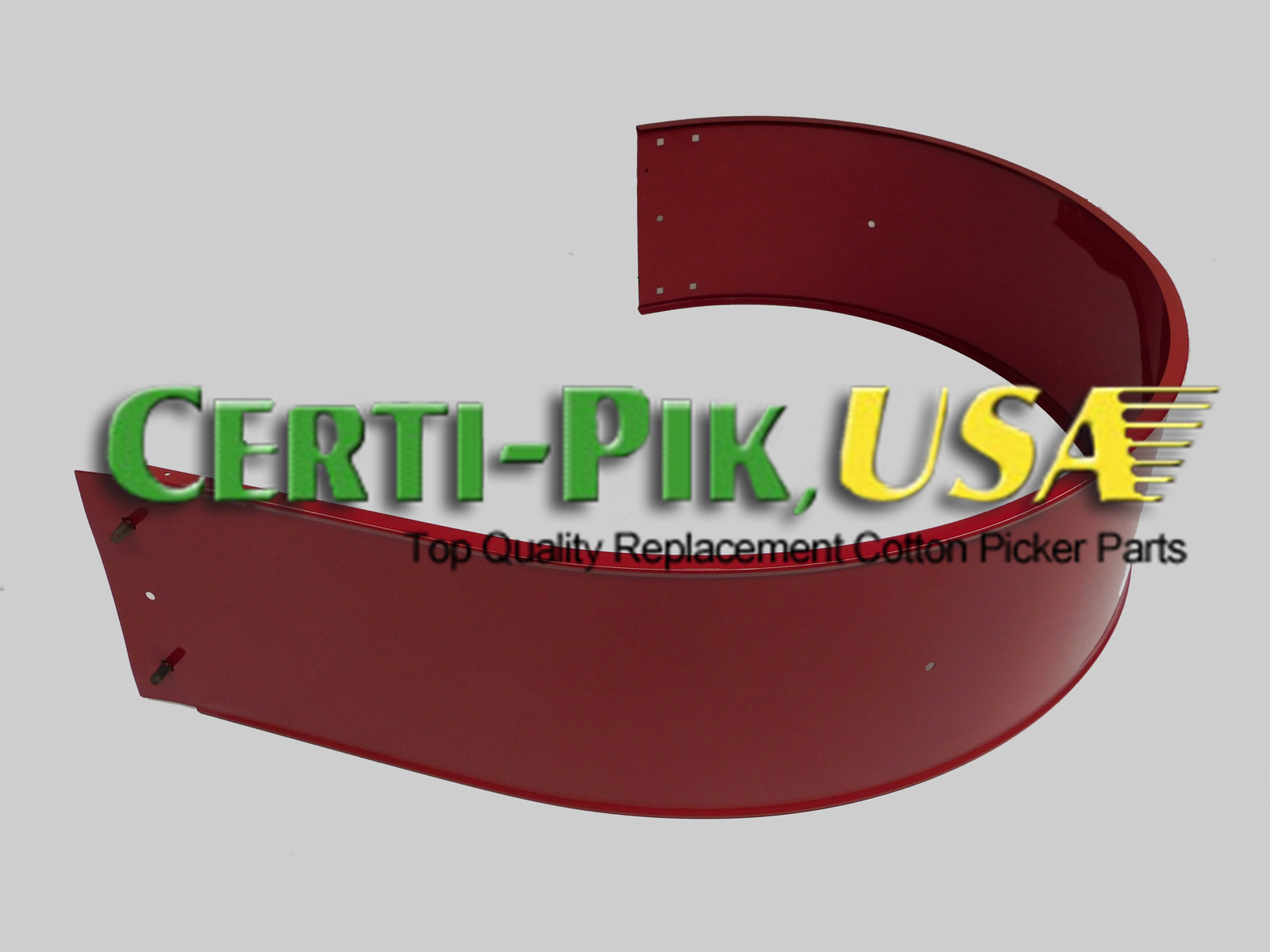 Description: WRAP AROUND – HOUSING COVER
OEM Part: 221533C1
Section: Air System
Case / IH Rear Fan Assembly, 2555(S.N.500)-635 Mod Exp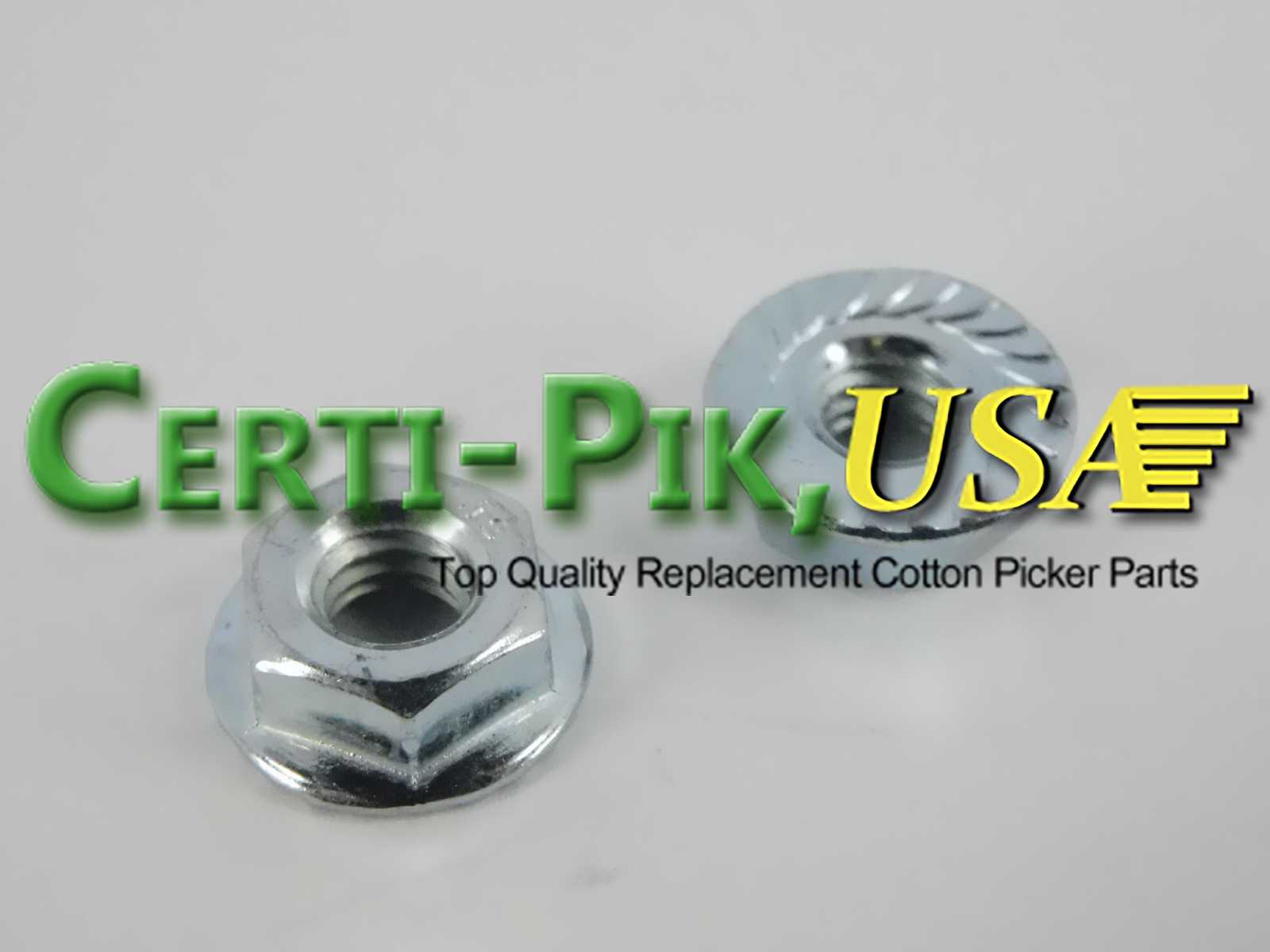 Description: NUT – 1/4 – SERR HEX FLANGE
OEM Part: N10217
Section: Air System
Case / IH Rear Fan Assembly, 2555(S.N.500)-635 Mod Exp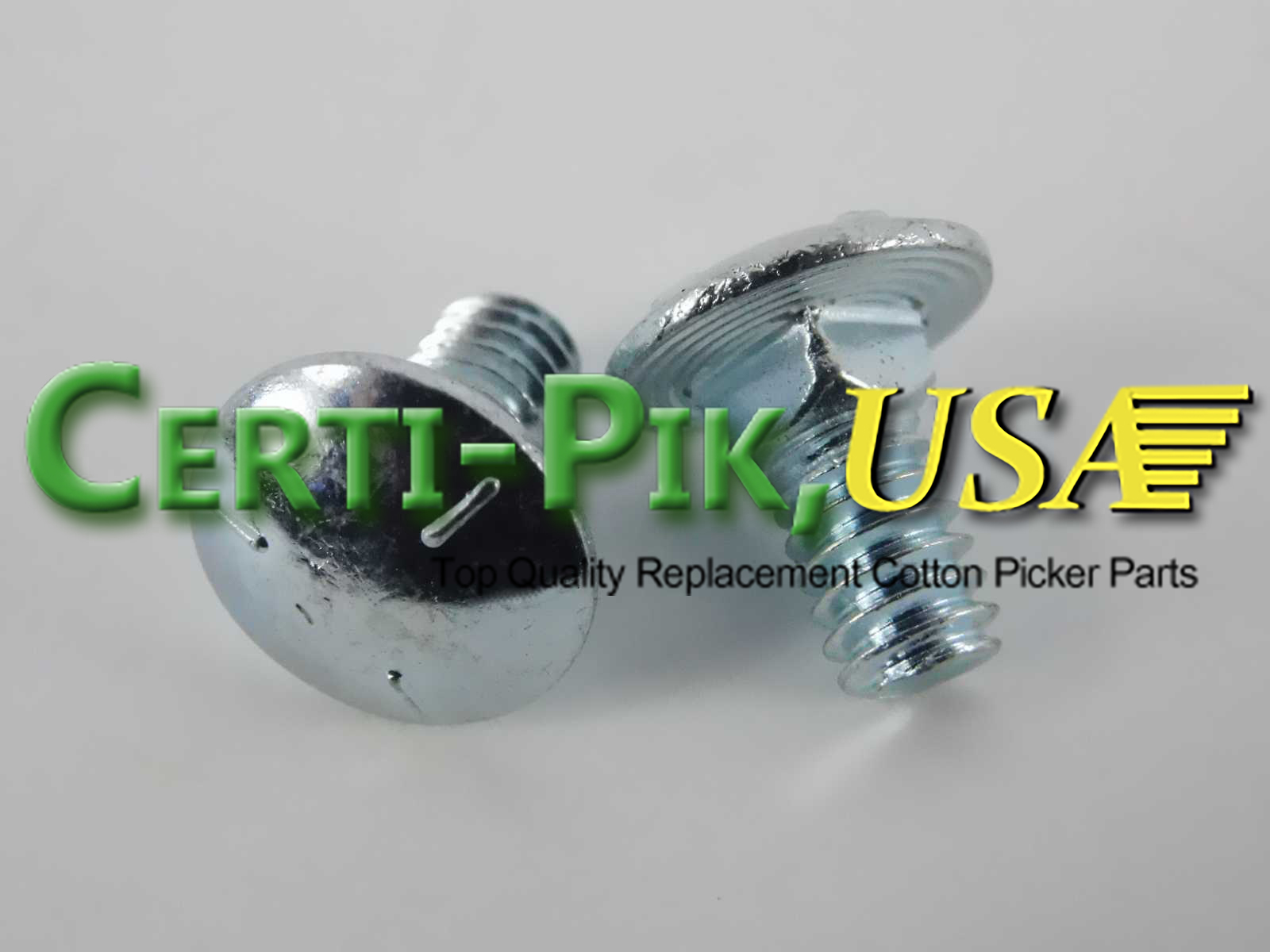 Description: BOLT – 1/4 X 1/2″ CARRIAGE
OEM Part: 434-48
Section: Air System
Case / IH Rear Fan Assembly, 2555(S.N.500)-635 Mod Exp
Description: BOLT – 1/4 X 3/4″ CARRIAGE
OEM Part: 434-412
Section: Air System
Case / IH Rear Fan Assembly, 2555(S.N.500)-635 Mod Exp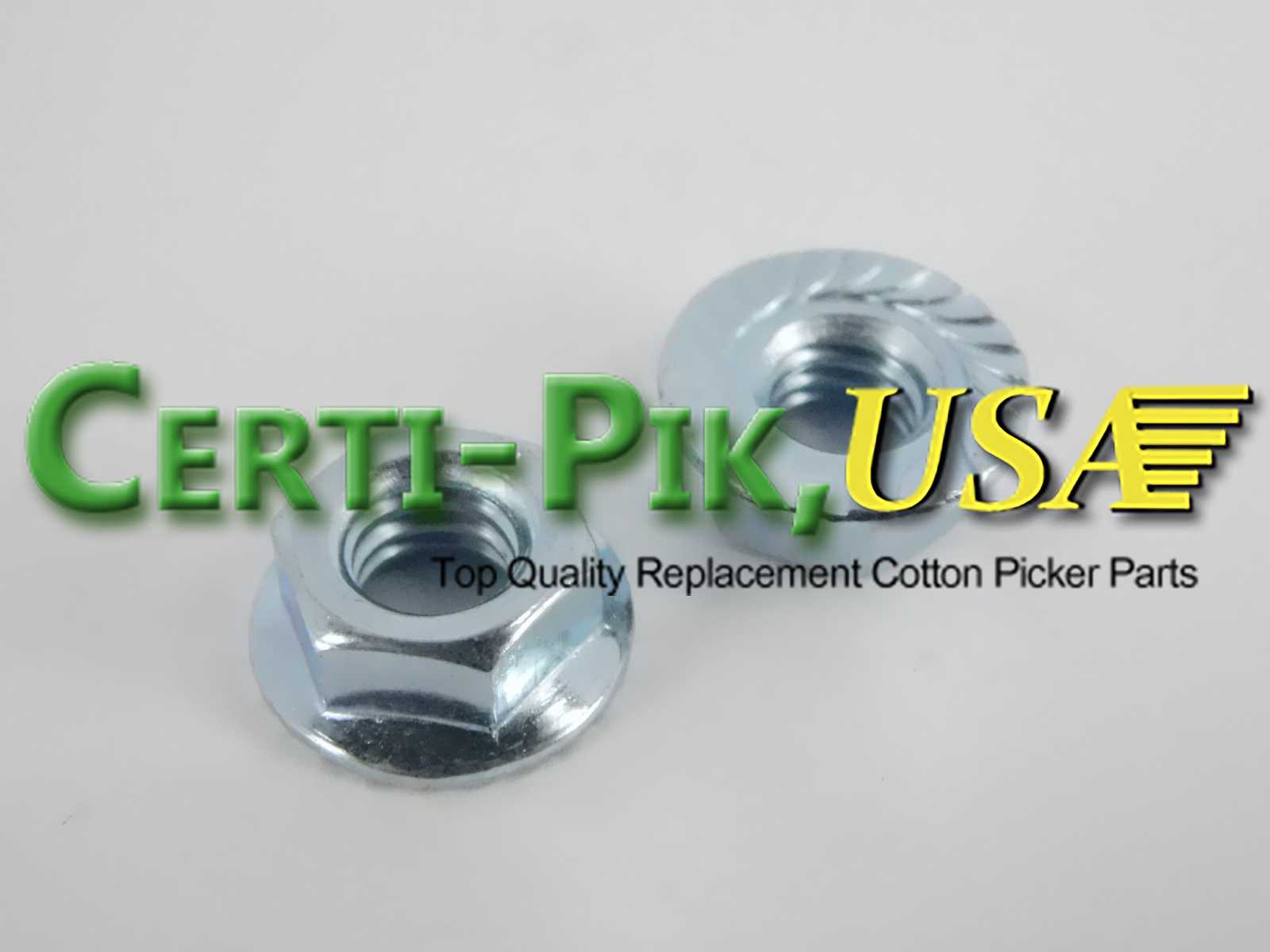 Description: NUT – 5/16 – SERR HEX FLANGE
OEM Part: 425-105
Section: Air System
Case / IH Rear Fan Assembly, 2555(S.N.500)-635 Mod Exp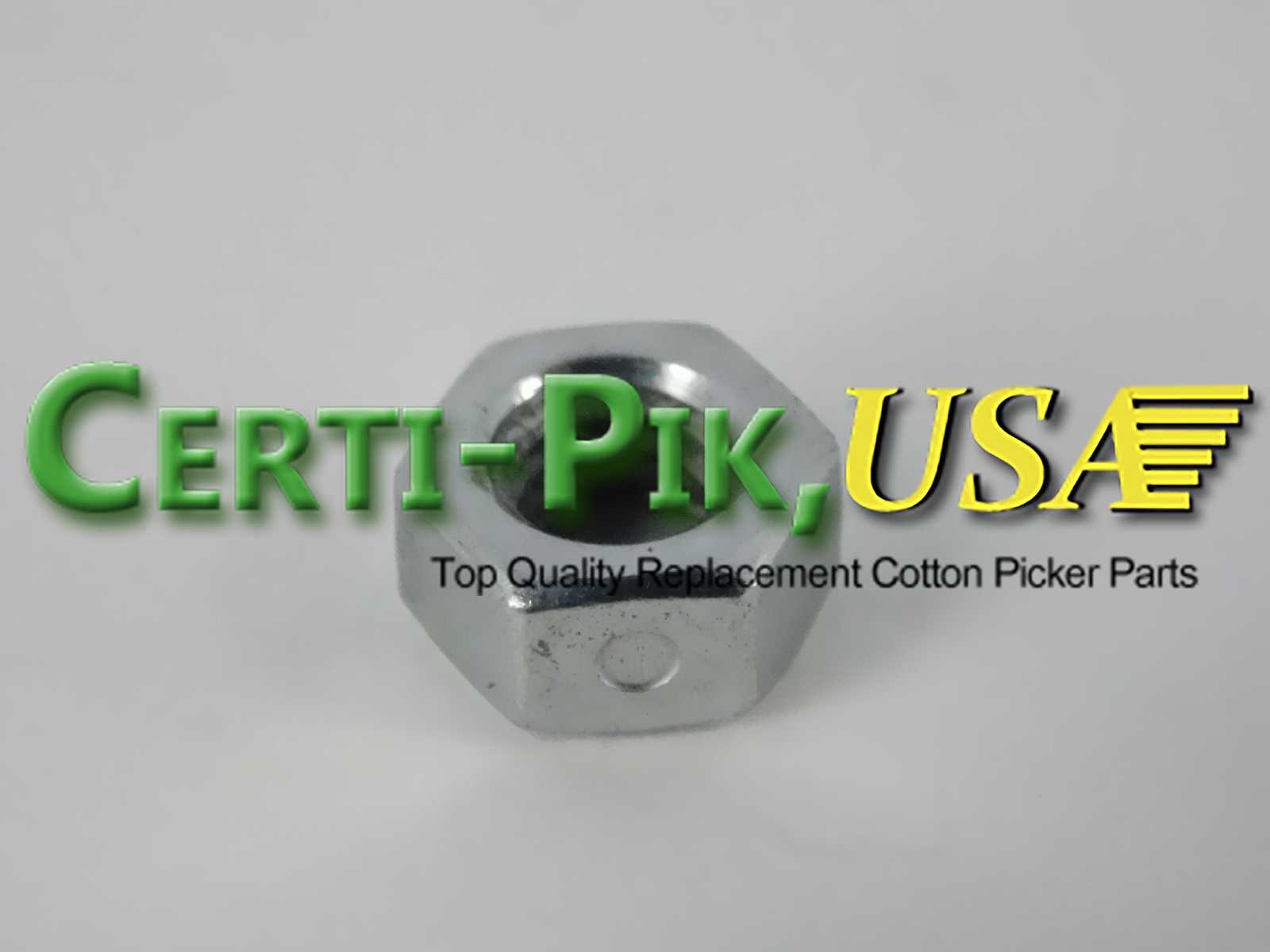 Description: NUT – 5/16 – CENTER LOCK
OEM Part: 131-1215
Section: Air System
Case / IH Rear Fan Assembly, 2555(S.N.500)-635 Mod Exp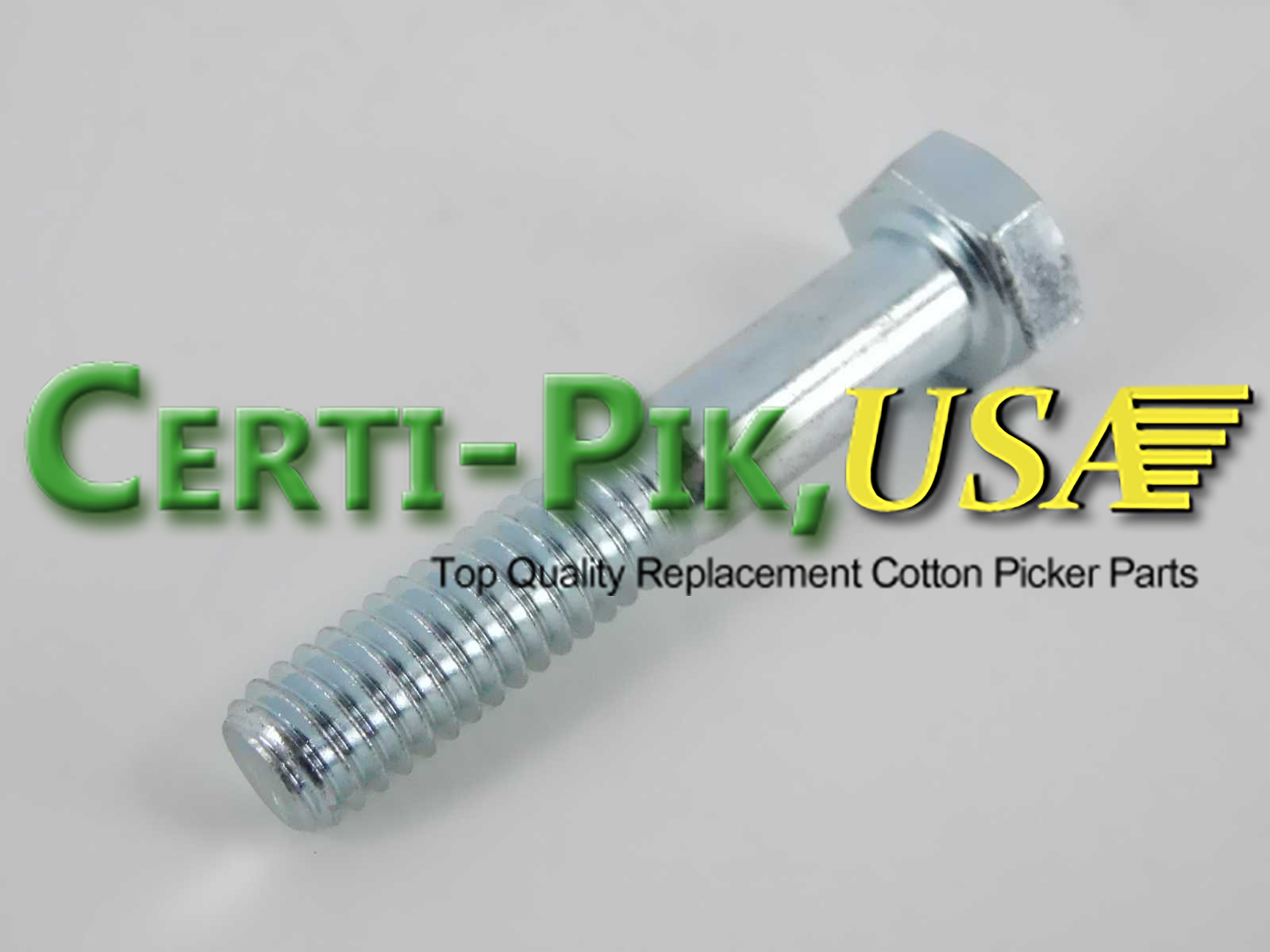 Description: BOLT – 5/16 X 1-3/4″ HEX HEAD
OEM Part: 413-528
Section: Air System
Case / IH Rear Fan Assembly, 2555(S.N.500)-635 Mod Exp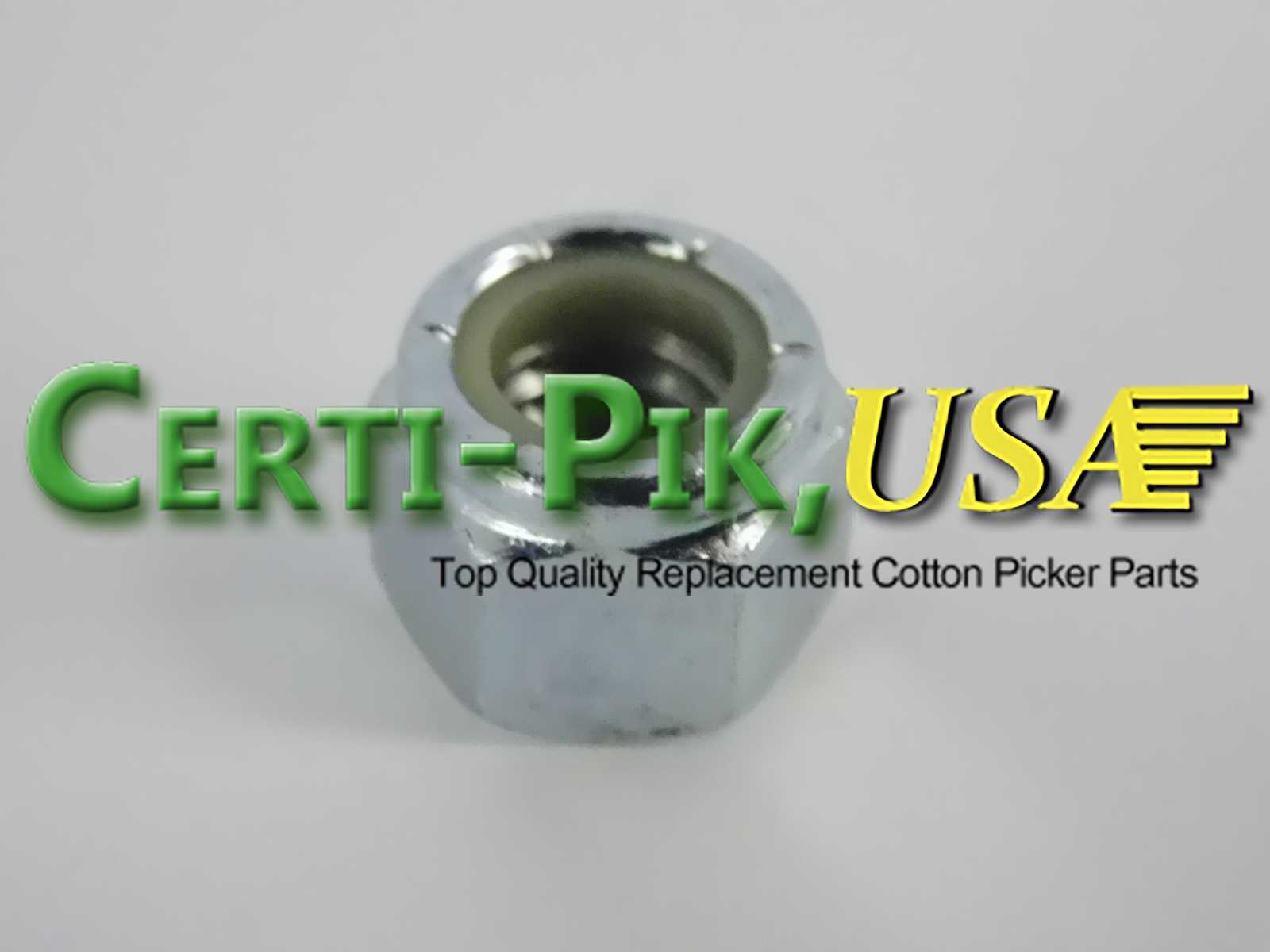 Description: NUT – 3/8 – NYLON LOCK
OEM Part: 425-106
Section: Air System
Case / IH Rear Fan Assembly, 2555(S.N.500)-635 Mod Exp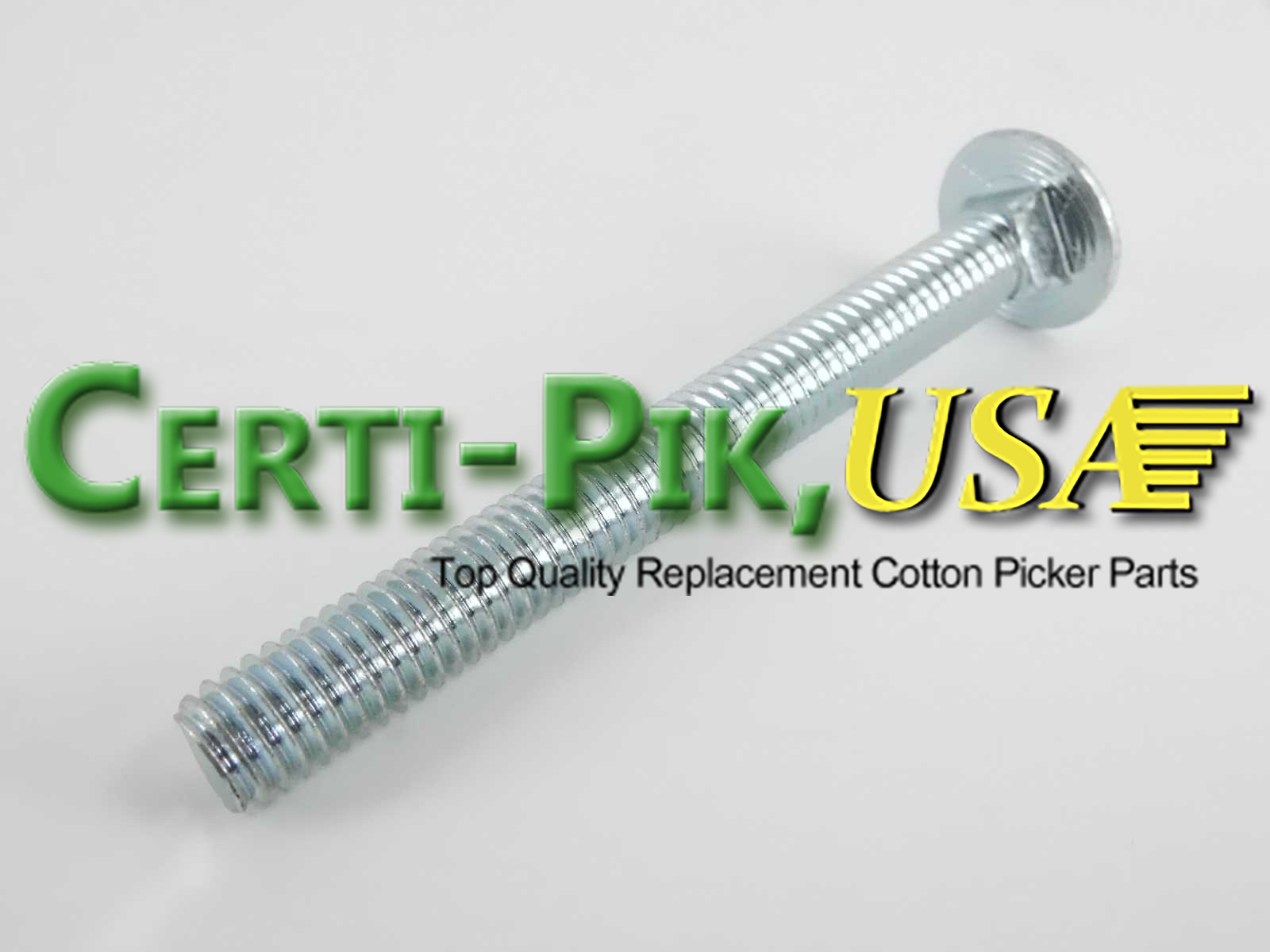 Description: BOLT – 3/8 X 3″ CARRIAGE
OEM Part: 433-648
Section: Air System
Case / IH Rear Fan Assembly, 2555(S.N.500)-635 Mod Exp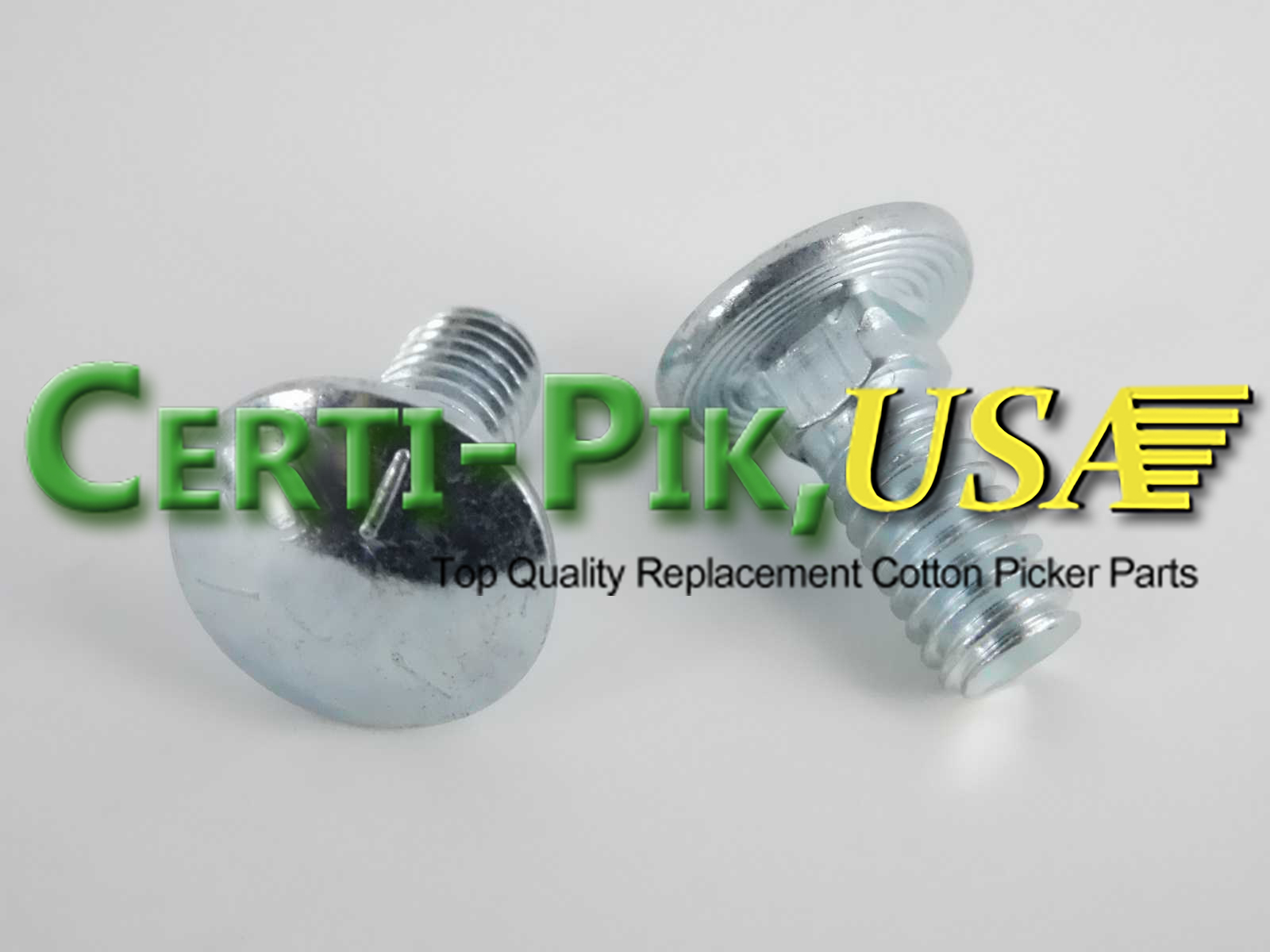 Description: BOLT – 5/16 X 3/4″ CARRIAGE
OEM Part: 434-512
Section: Air System
Case / IH Rear Fan Assembly, 2555(S.N.500)-635 Mod Exp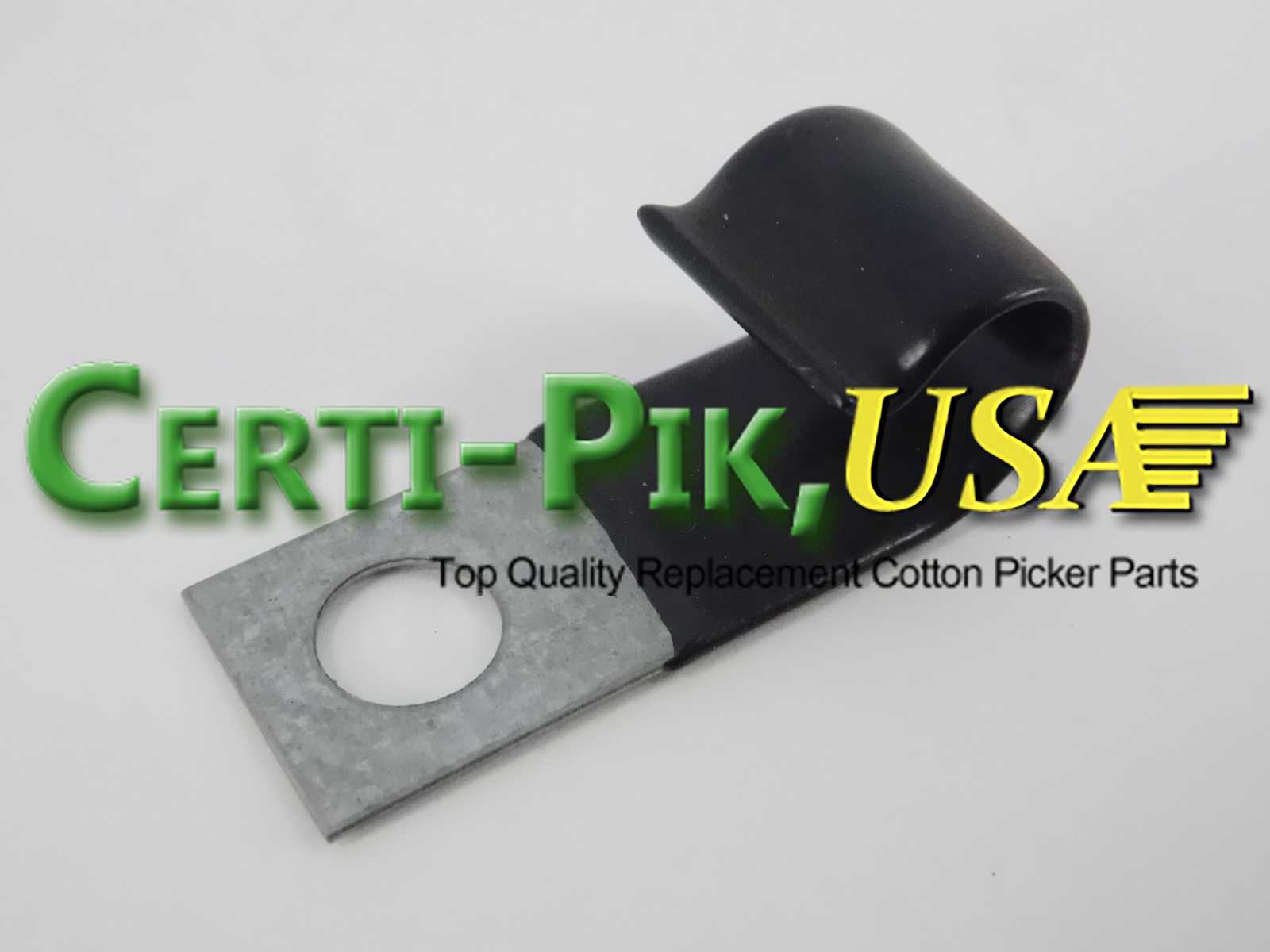 Description: CLASP – CABLE CLIP
OEM Part: 362120R1
Section: Air System
Case / IH Rear Fan Assembly, 2555(S.N.500)-635 Mod Exp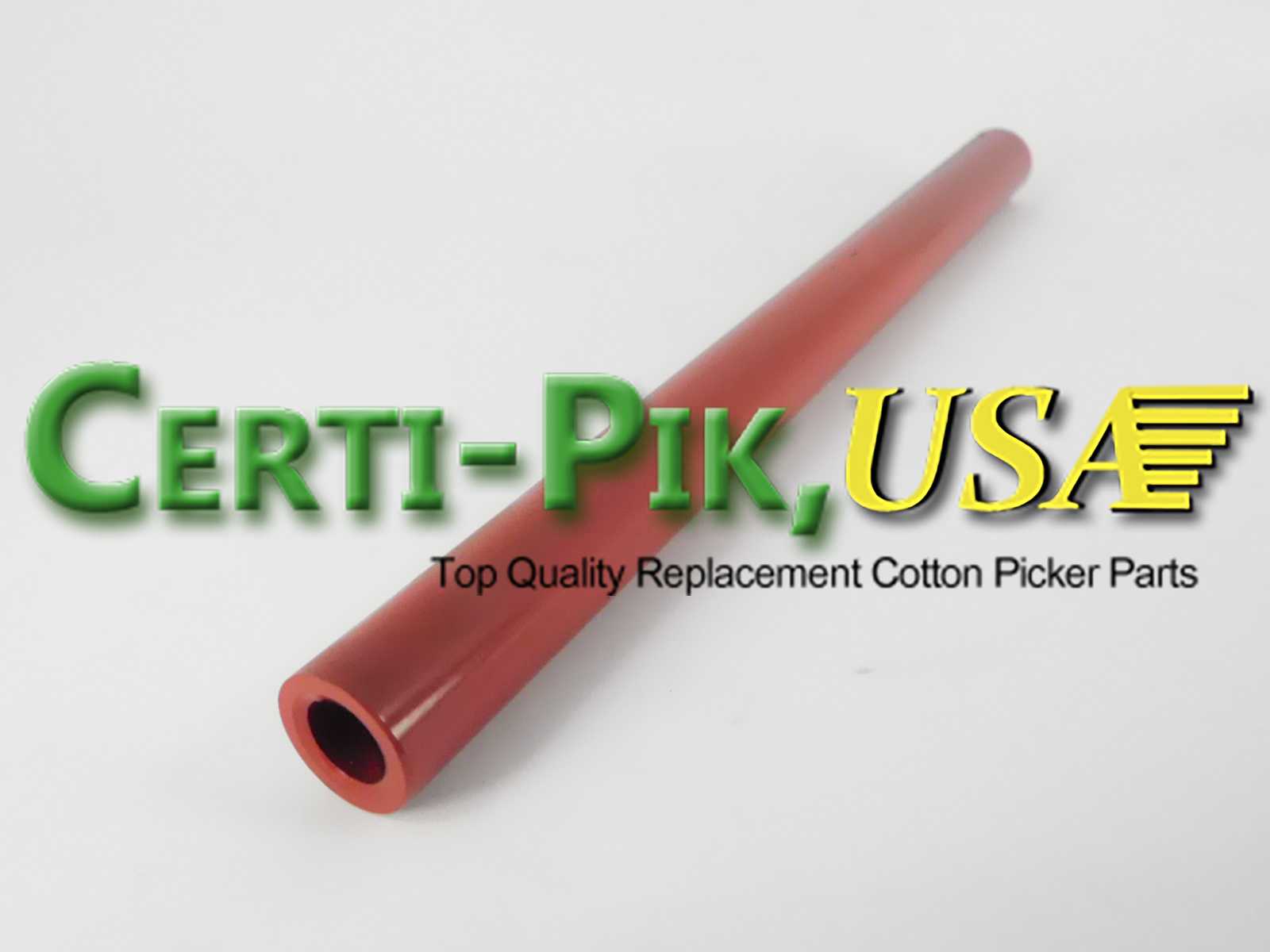 Description: PIPE – HOUSING SPACER
OEM Part: 215020C1
Section: Air System
Case / IH Rear Fan Assembly, 2555(S.N.500)-635 Mod Exp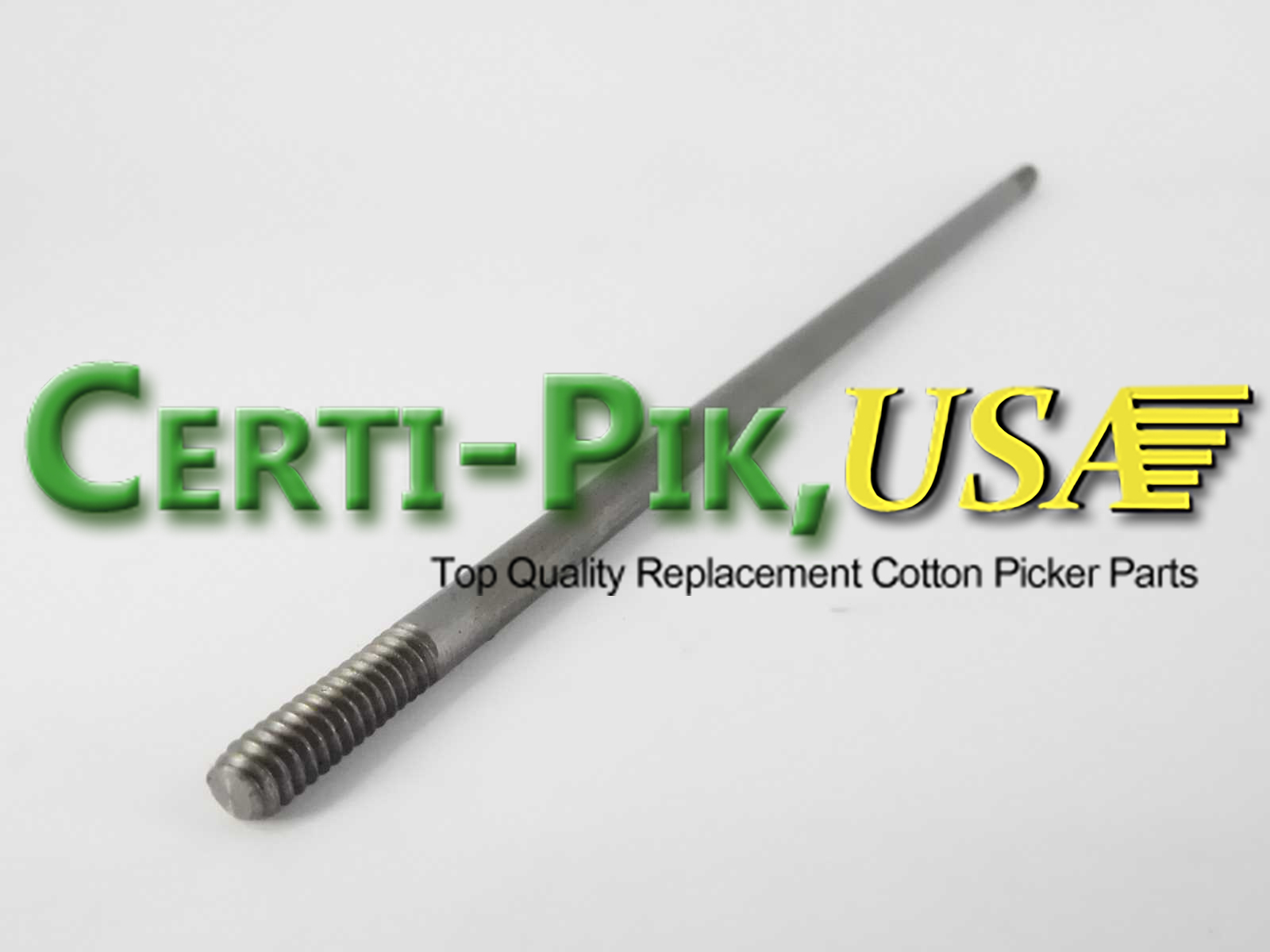 Description: STUD
OEM Part: 215709C1
Section: Air System
Case / IH Rear Fan Assembly, 2555(S.N.500)-635 Mod Exp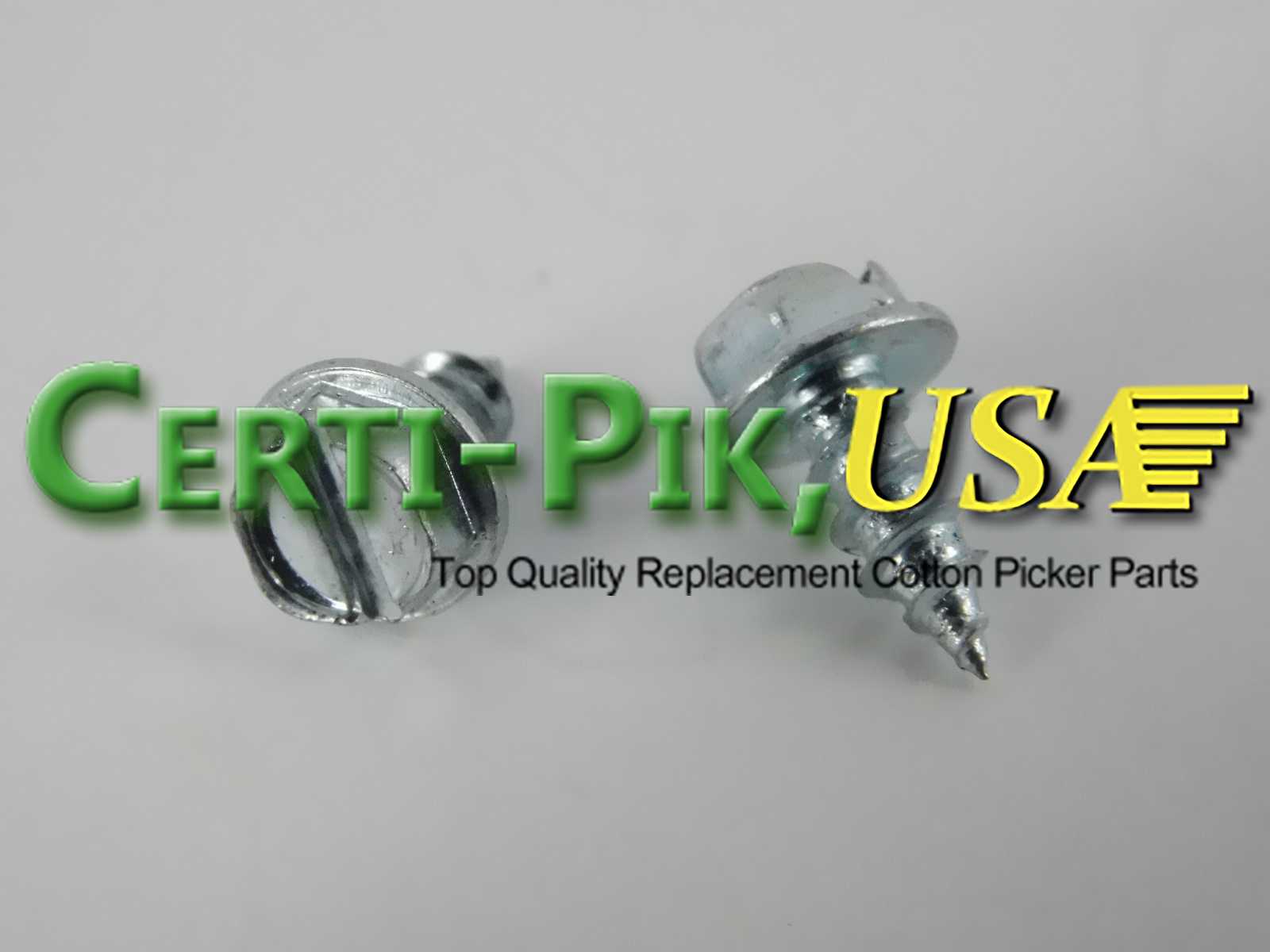 Description: SCREW – 8-18 X 3/8″ SELF-TAP
OEM Part: 260-1346
Section: Air System
Case / IH Rear Fan Assembly, 2555(S.N.500)-635 Mod Exp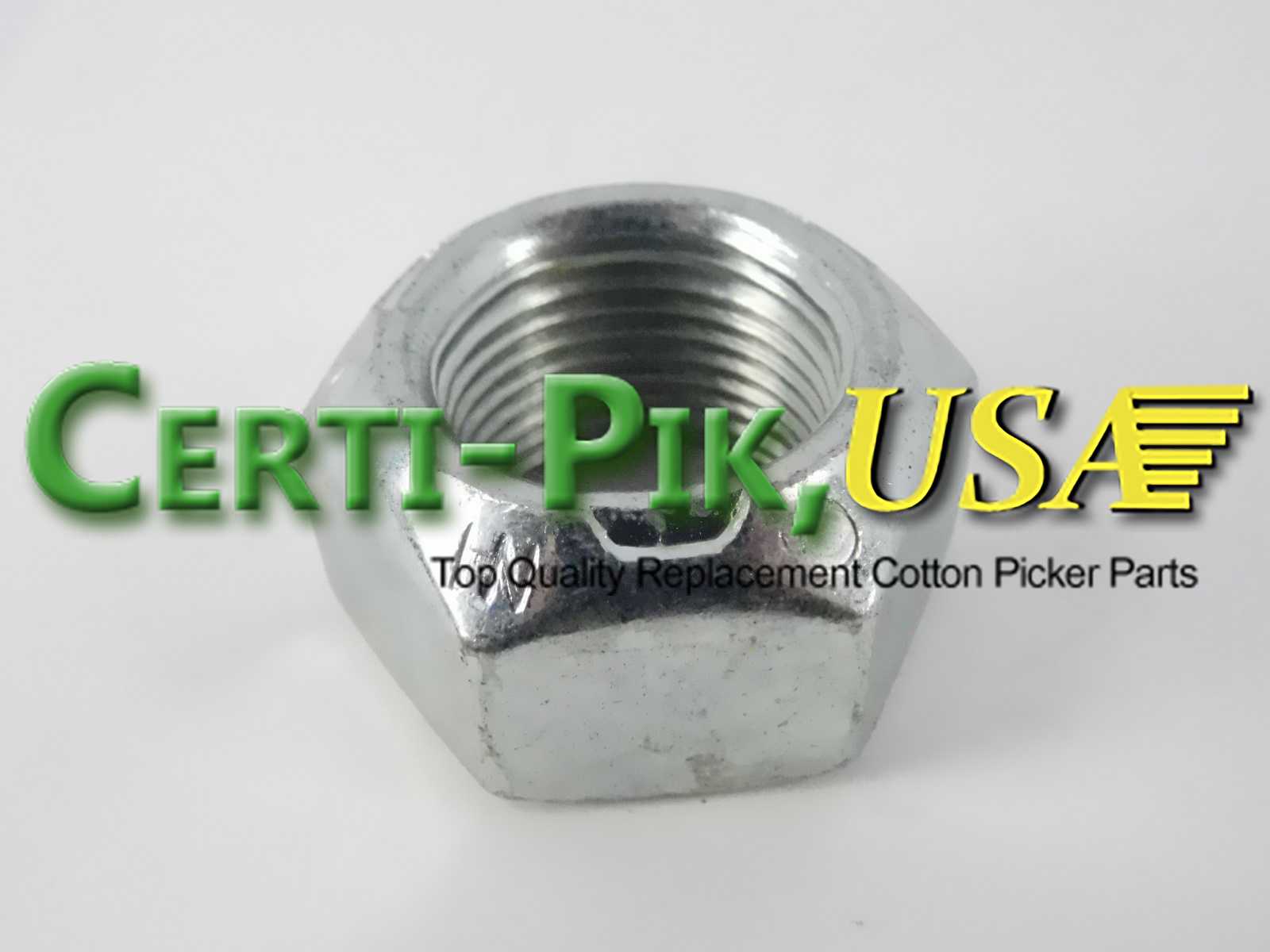 Description: 7/8-14 GC – TOP LOCK NUT (USED IN BOLT KIT & FAN ASSY)
OEM Part: 281010
Section: Air System
Case / IH Rear Fan Assembly, 2555(S.N.500)-635 Mod Exp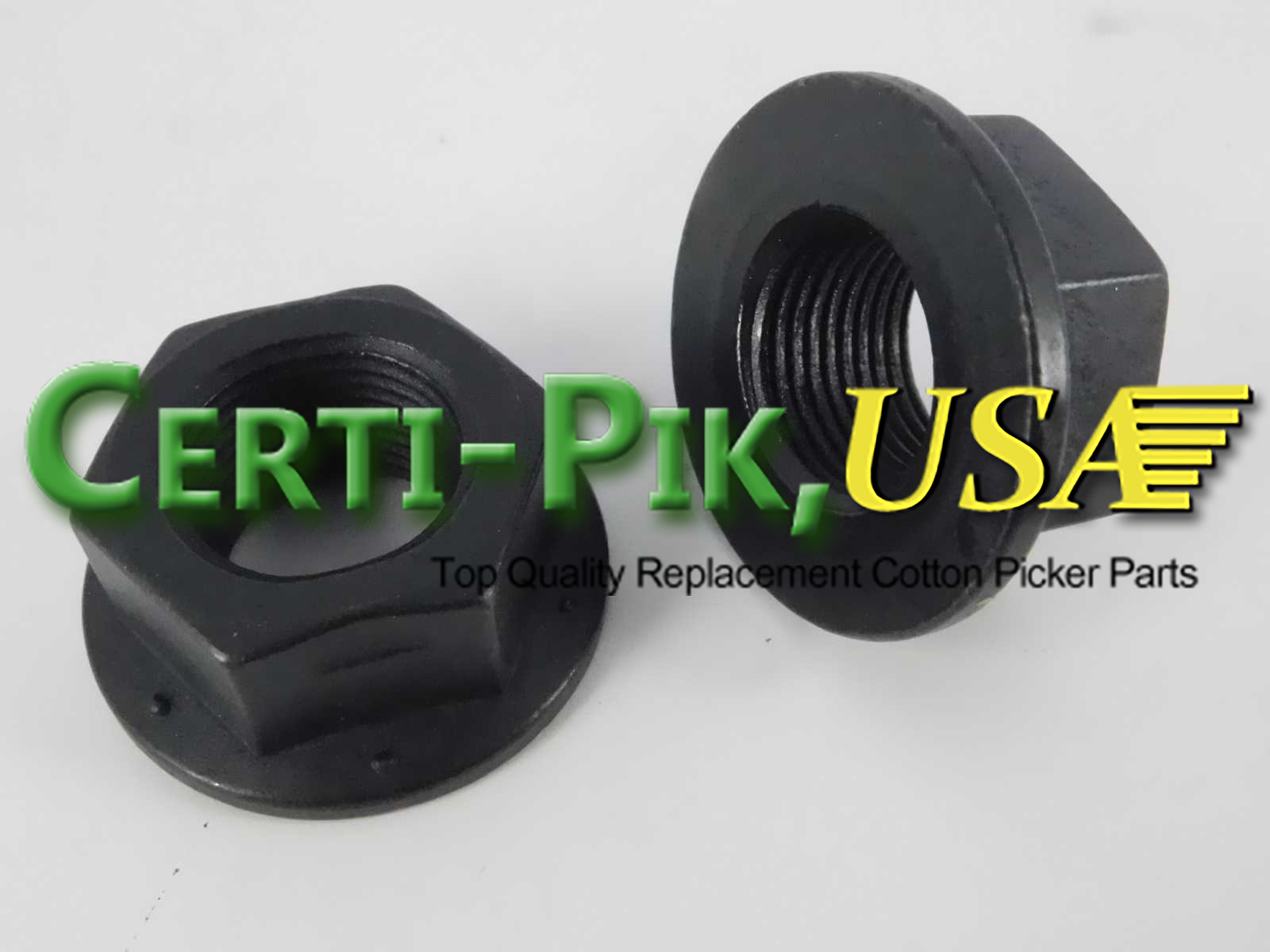 Description: 7/8-14 GC – FLANGED – TOP LOCK NUT
OEM Part: 232-46314
Section: Air System
Case / IH Rear Fan Assembly, 2555(S.N.500)-635 Mod Exp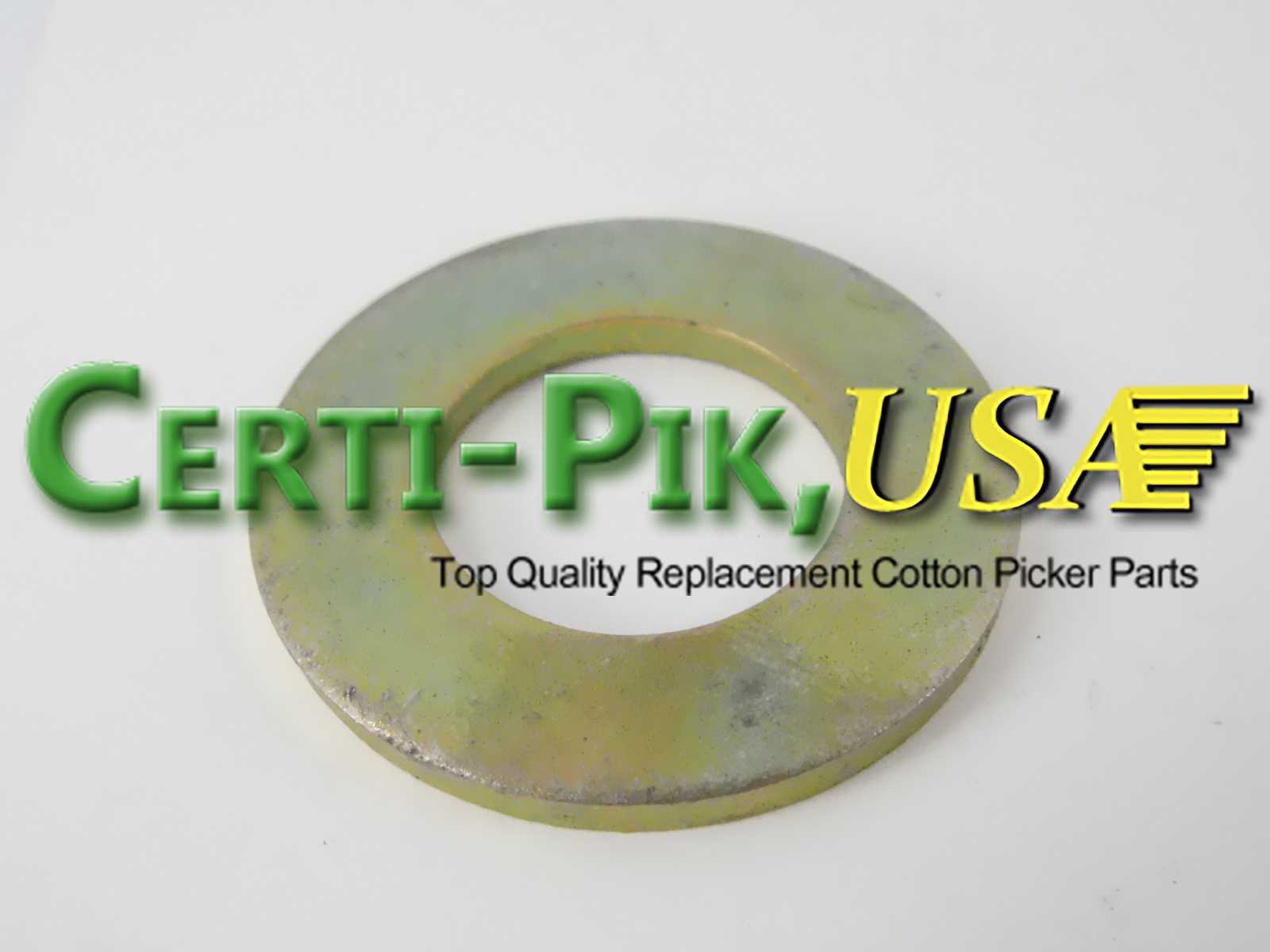 Description: WASHER – 1.75 X .937 X .13 HDN
OEM Part: 496-11094
Section: Air System
Case / IH Rear Fan Assembly, 2555(S.N.500)-635 Mod Exp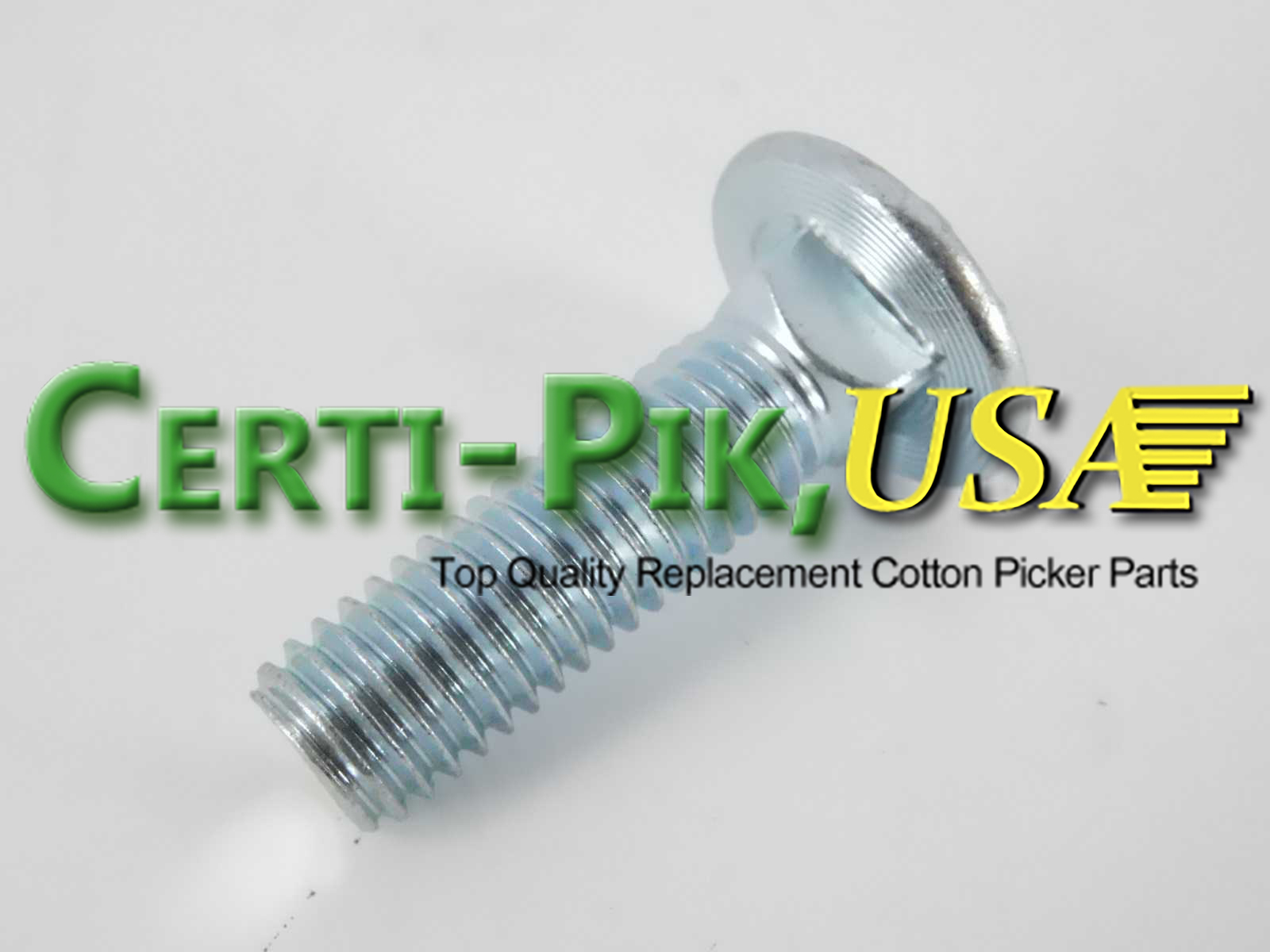 Description: BOLT – 1/2-13 X 1-3/4″ CARRIAGE
OEM Part: 433-832
Section: Air System
Case / IH Rear Fan Assembly, 2555(S.N.500)-635 Mod Exp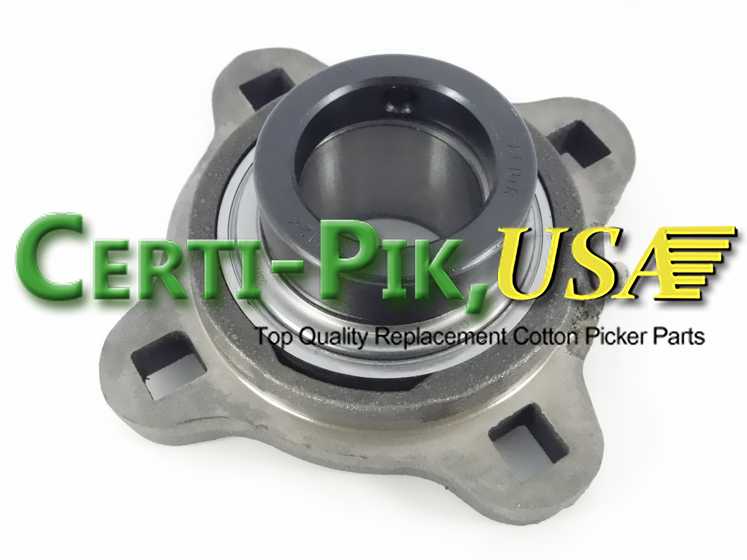 Description: 1-3/4″ BEARING ASSEMBLY
OEM Part: 242834A2
Section: Air System
Case / IH Rear Fan Assembly, 2555(S.N.500)-635 Mod Exp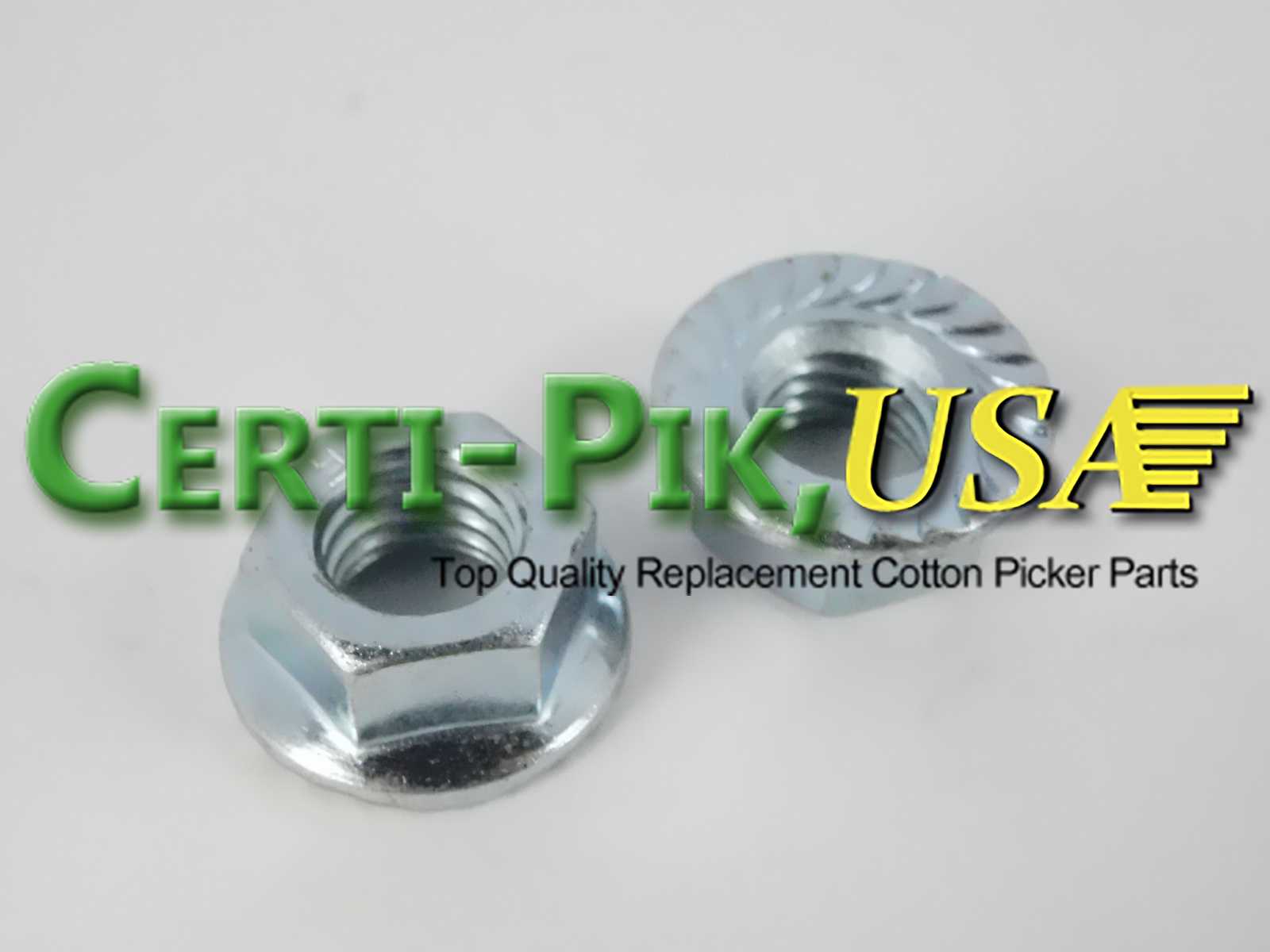 Description: NUT – 1/2 – SERR HEX FLANGE
OEM Part: E62934
Section: Air System
Case / IH Rear Fan Assembly, 2555(S.N.500)-635 Mod Exp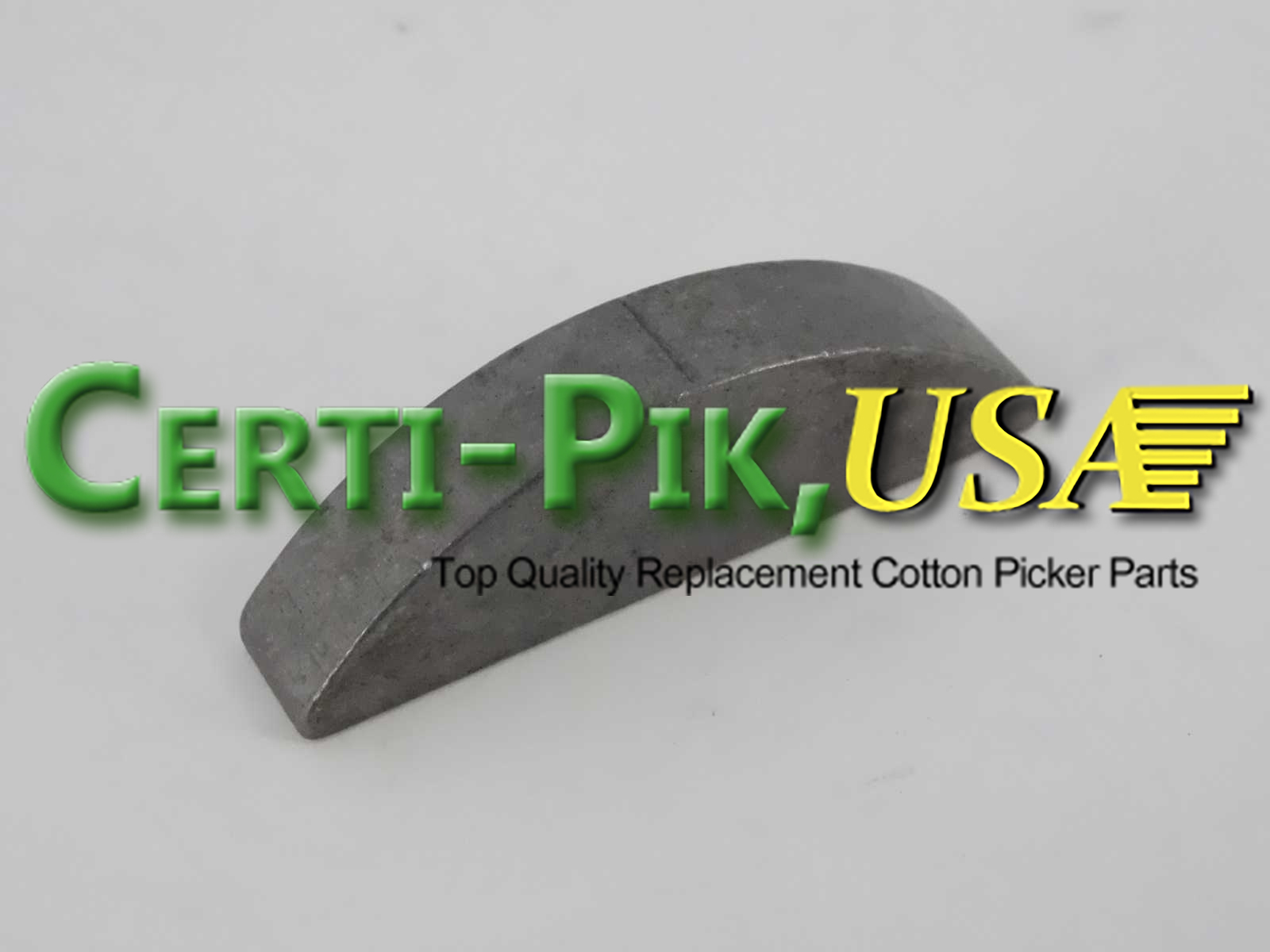 Description: KEY – 5/16 X 2-1/8WOODRUFF
OEM Part: 126-147
Section: Air System
Case / IH Rear Fan Assembly, 2555(S.N.500)-635 Mod Exp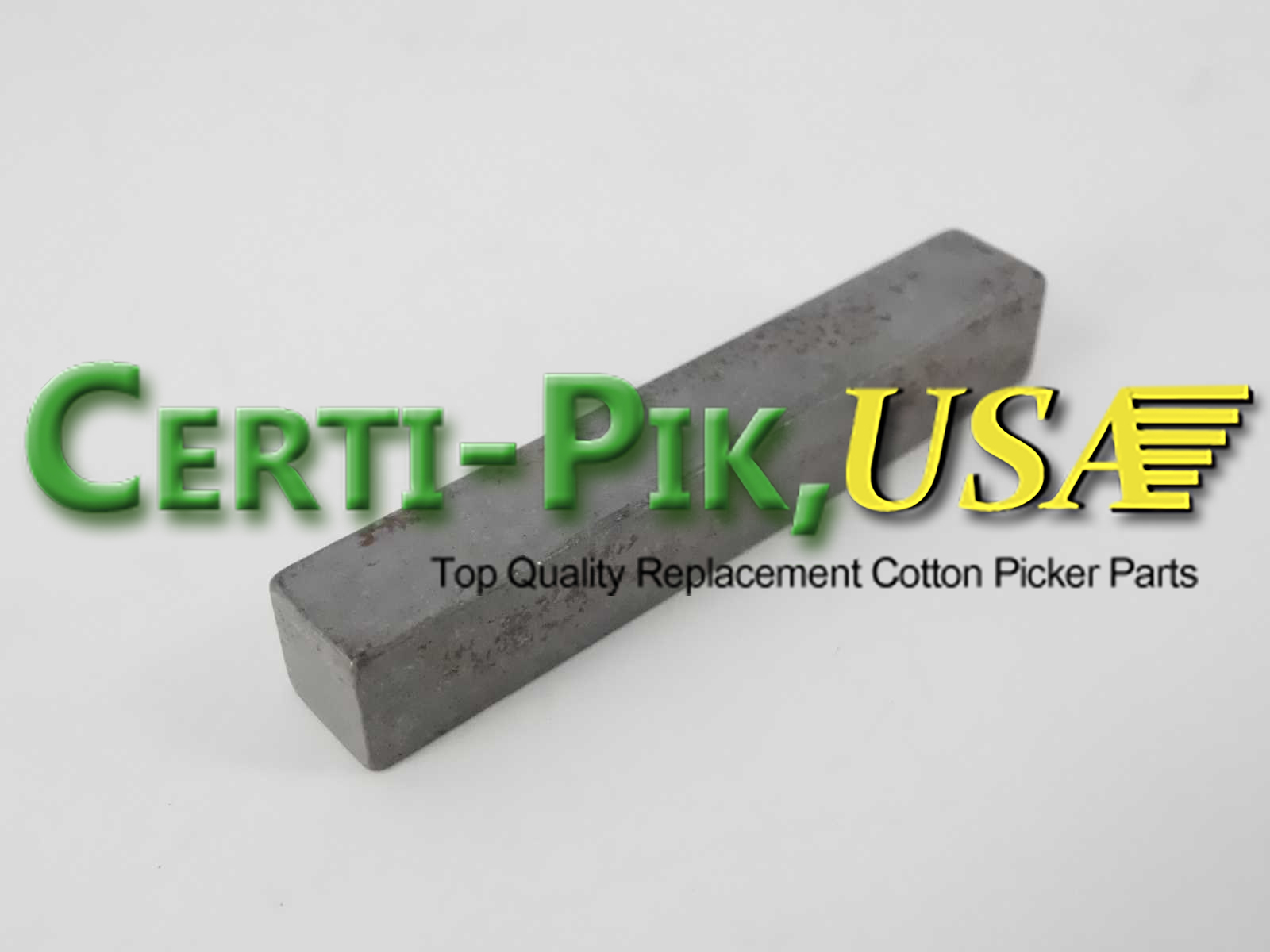 Description: 3/8 SQUARE KEY – 2-3/8 " LONG
OEM Part: 657206R1
Section: Air System
Case / IH Rear Fan Assembly, 2555(S.N.500)-635 Mod Exp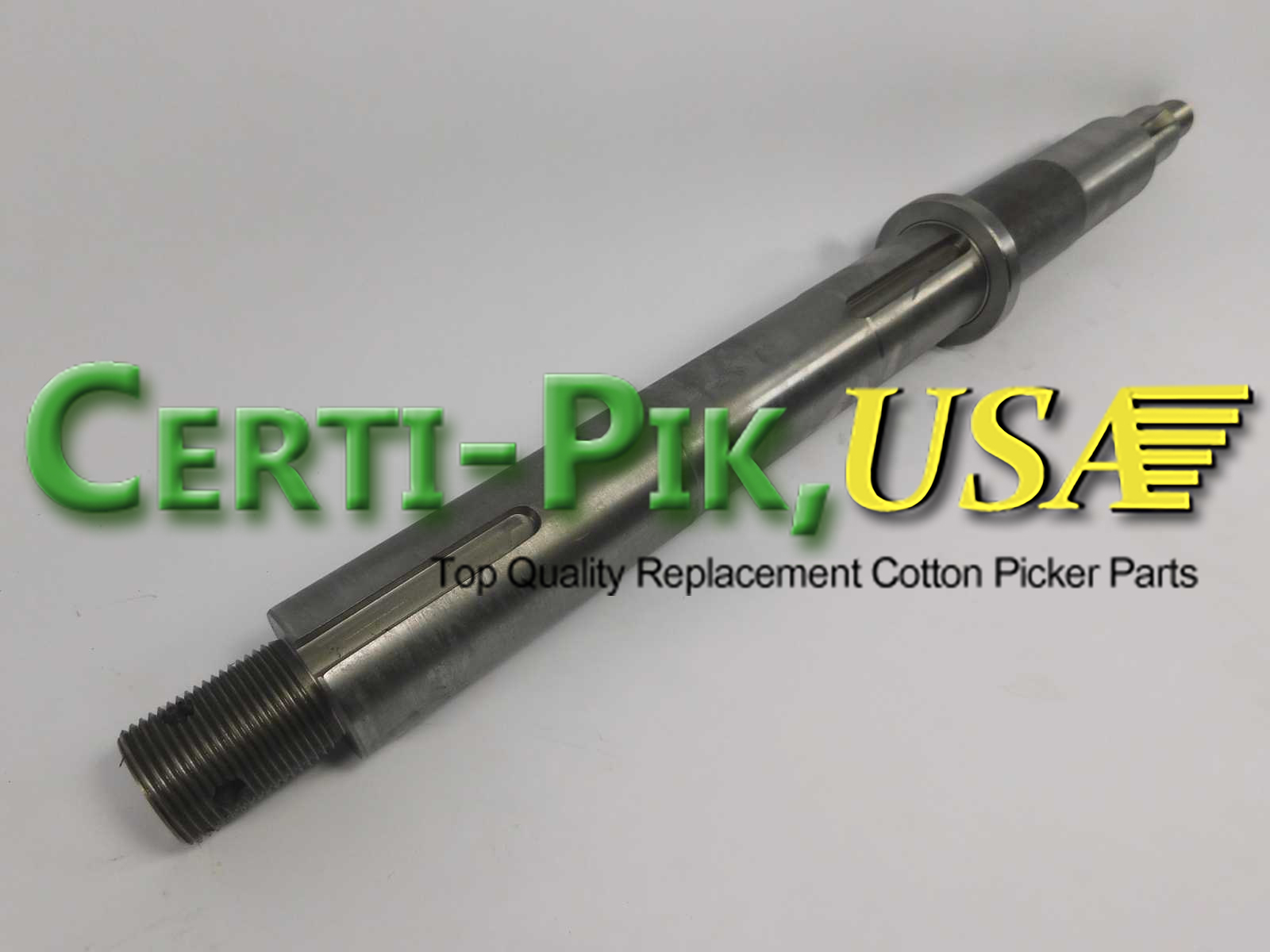 Description: REAR FAN SHAFT – CNH 1.75″ DIA
OEM Part: 405117A2
Section: Air System
Case / IH Rear Fan Assembly, 2555(S.N.500)-635 Mod Exp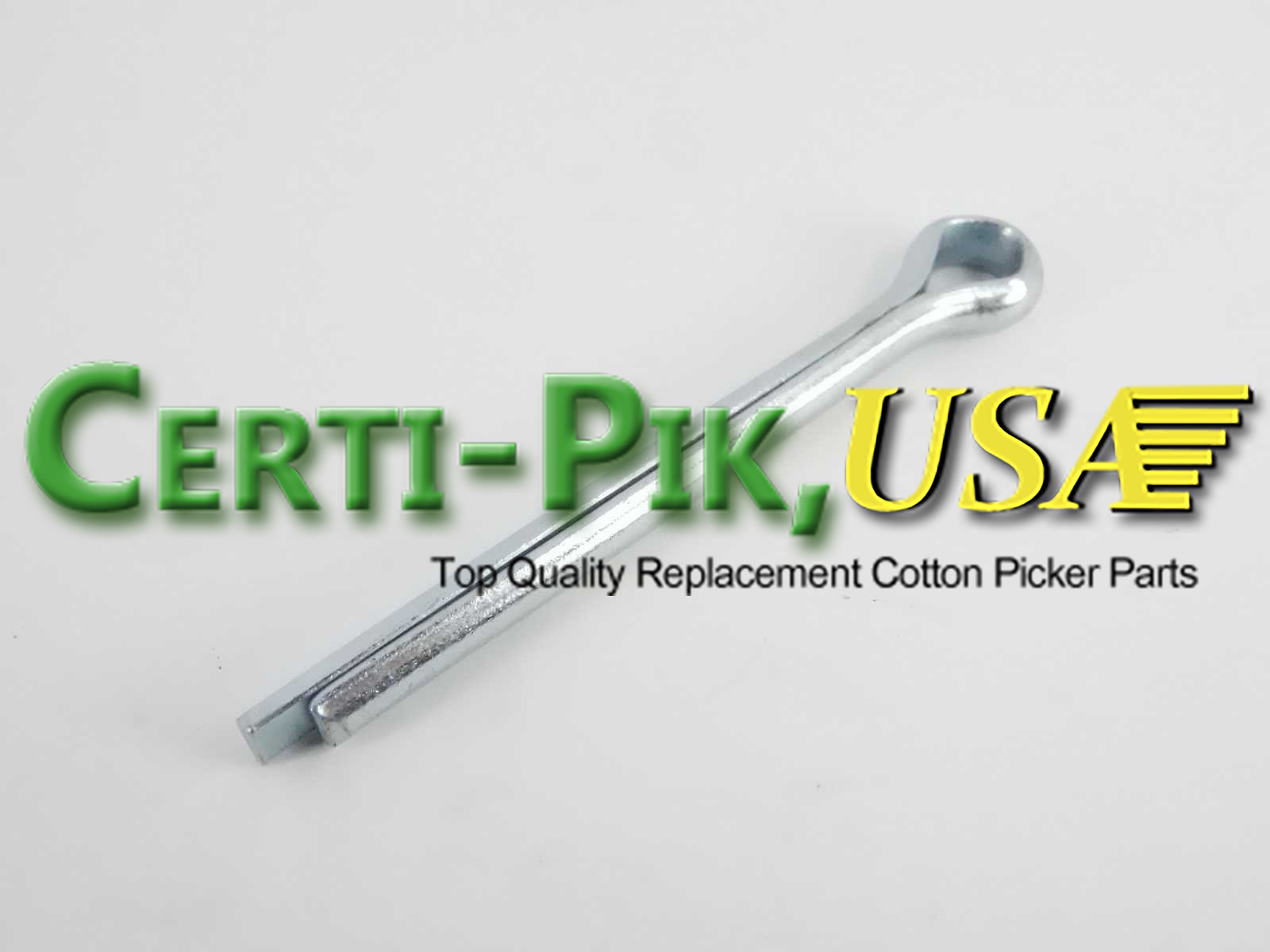 Description: COTTER PIN – 1/4 X 2-1/2″
OEM Part: 432-1636
Section: Air System
Case / IH Rear Fan Assembly, 2555(S.N.500)-635 Mod Exp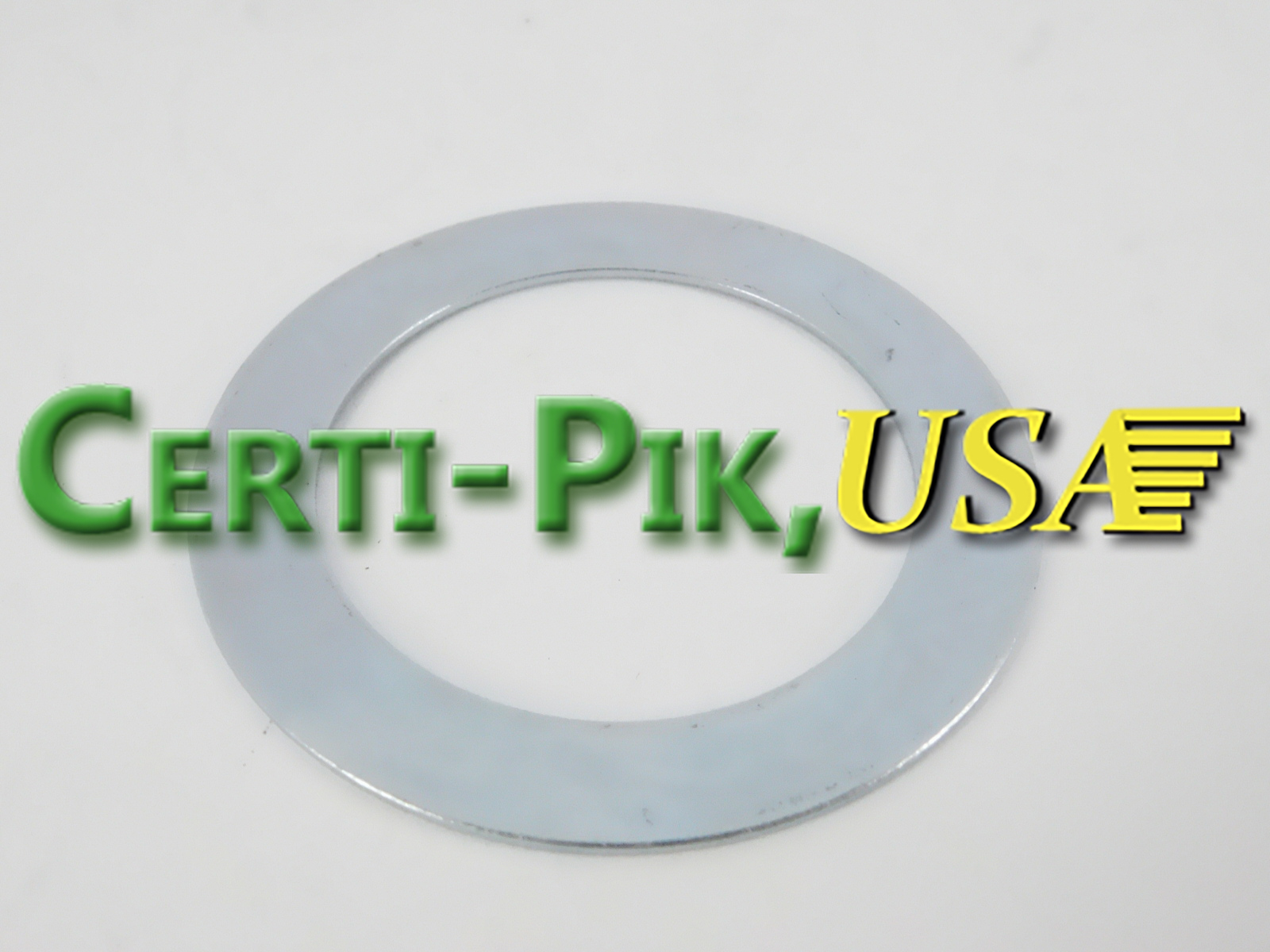 Description: WASHER – 2.50 X 1.78 X .06
OEM Part: 495-81092
Section: Air System
Case / IH Rear Fan Assembly, 2555(S.N.500)-635 Mod Exp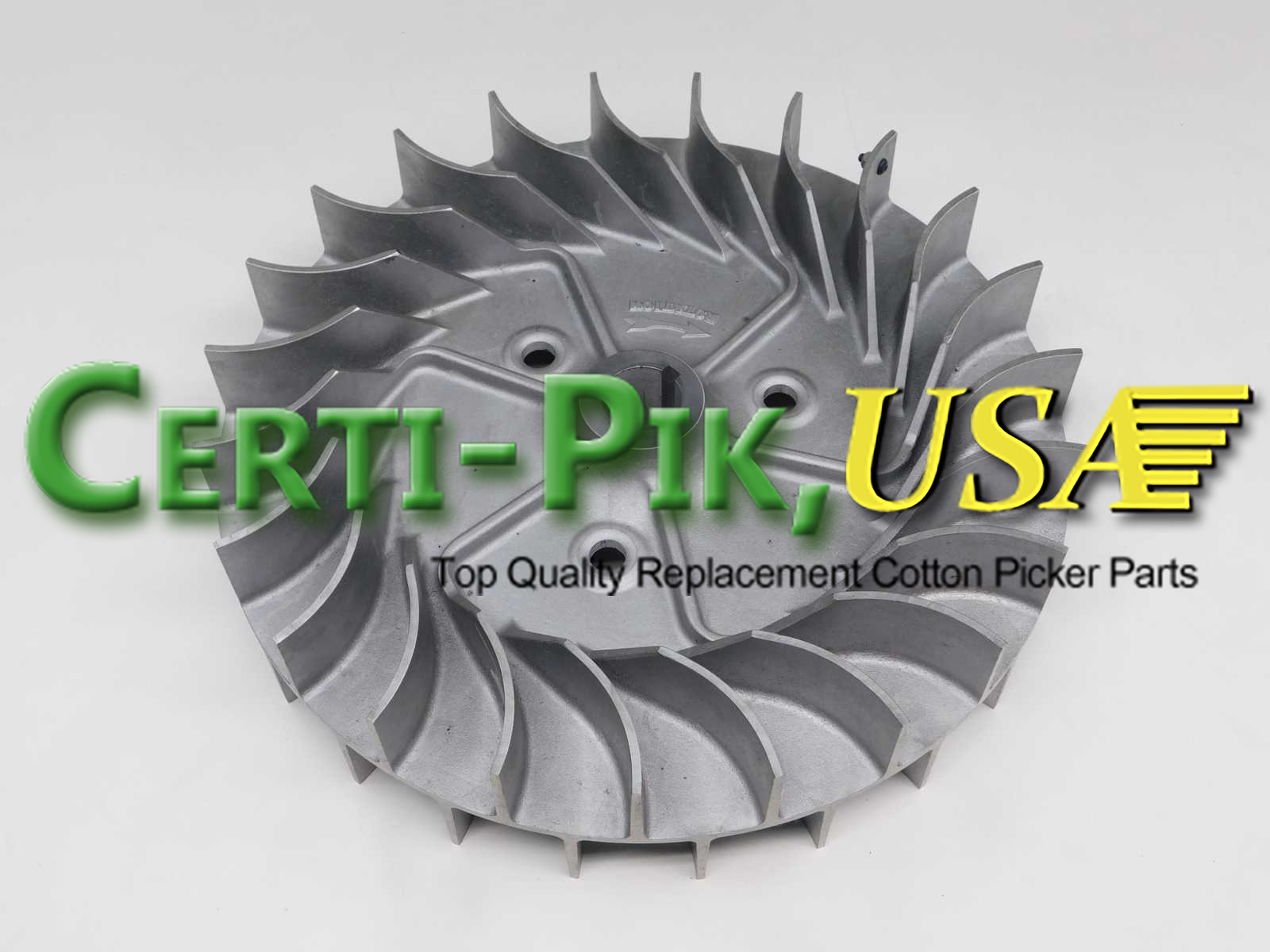 Description: FAN BLADE – 1.75″ ID – NEW STYLE
OEM Part: 243041A1
Section: Air System
Case / IH Rear Fan Assembly, 2555(S.N.500)-635 Mod Exp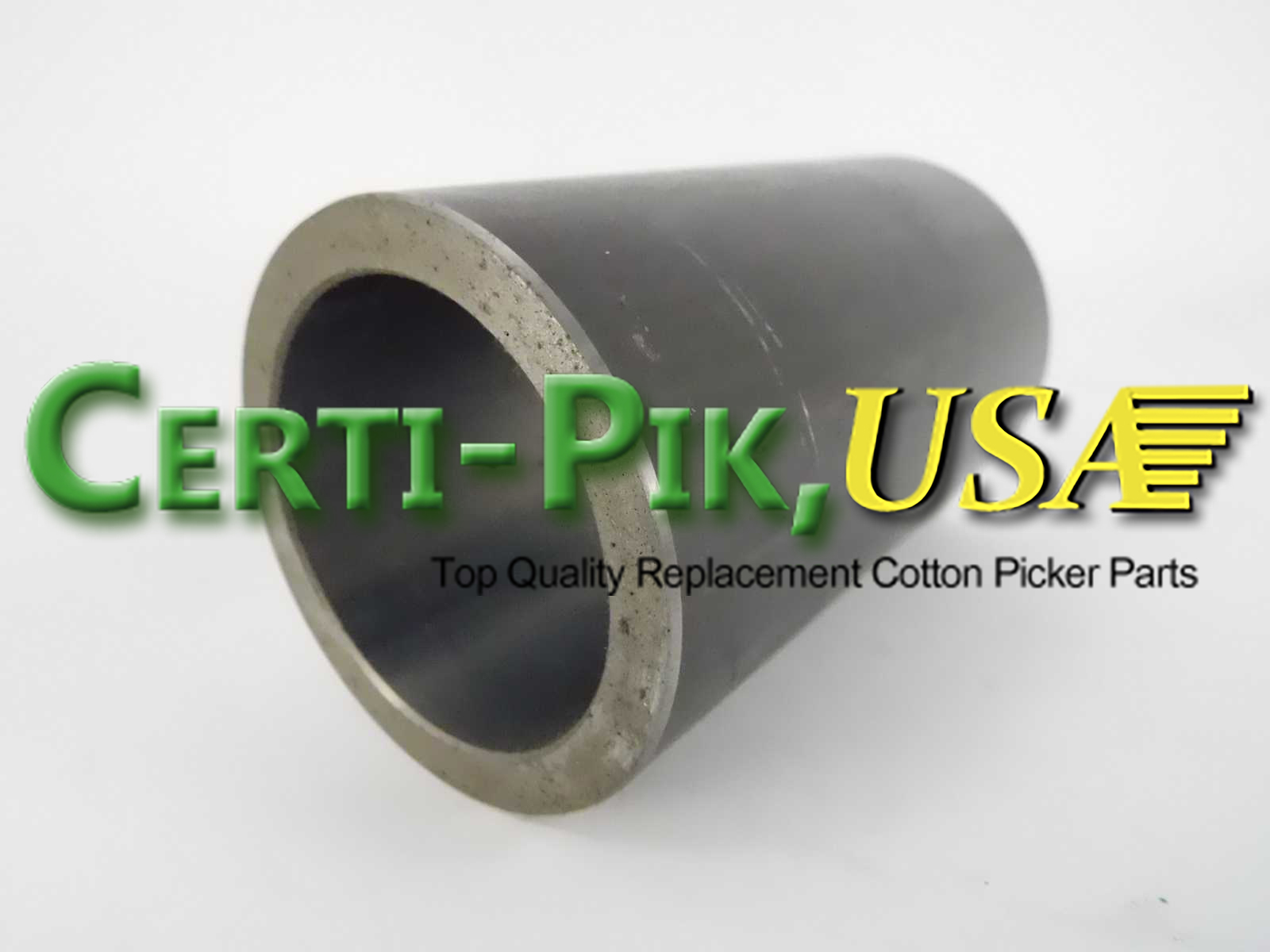 Description: SPACER – 1.75 ID CNH FAN SHAFT
OEM Part: 243037A1
Section: Air System
Case / IH Rear Fan Assembly, 2555(S.N.500)-635 Mod Exp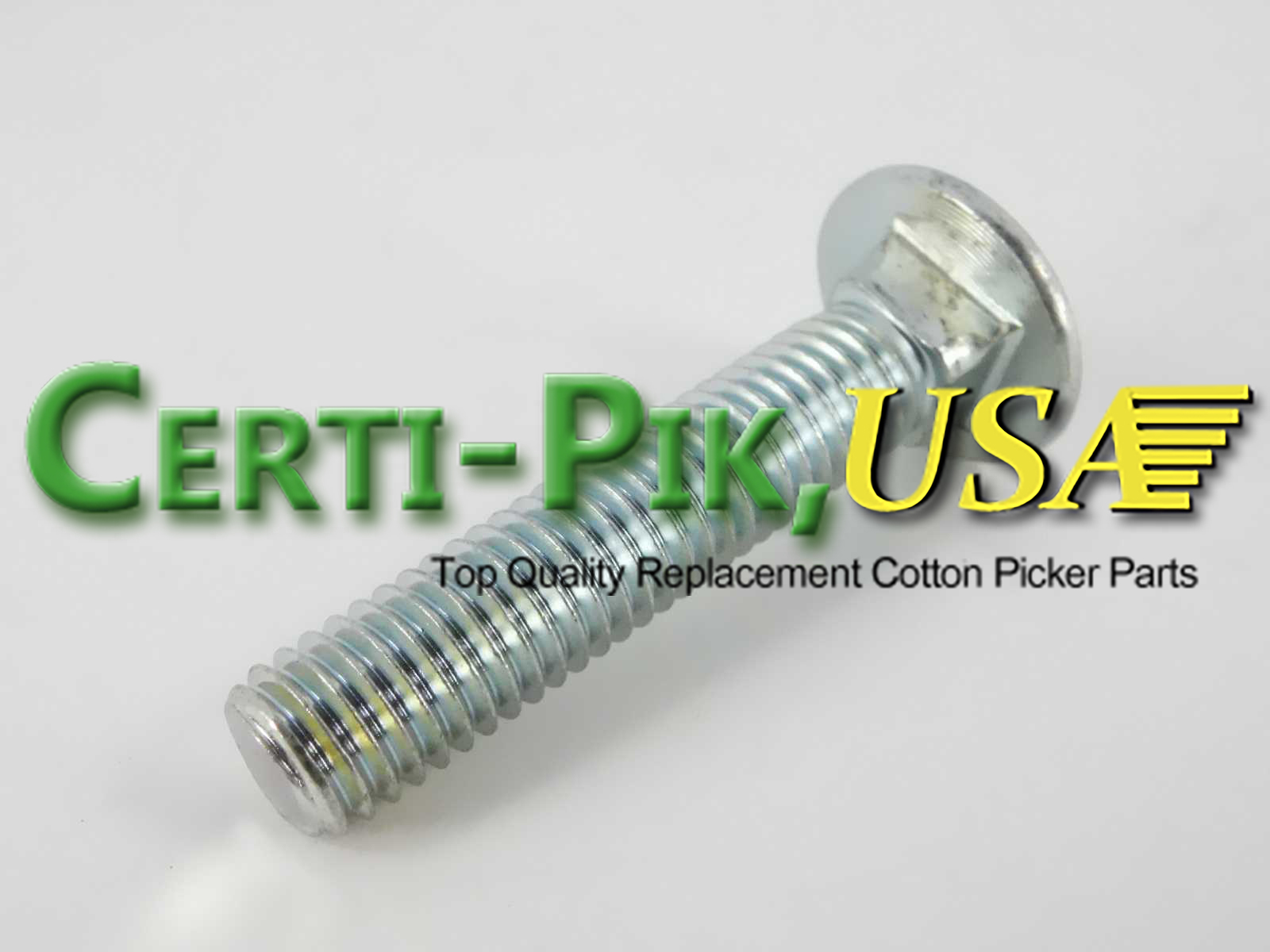 Description: BOLT – 1/2-13 X 2-1/2″ CARRIAGE
OEM Part: 433-840
Section: Air System
Case / IH Rear Fan Assembly, 2555(S.N.500)-635 Mod Exp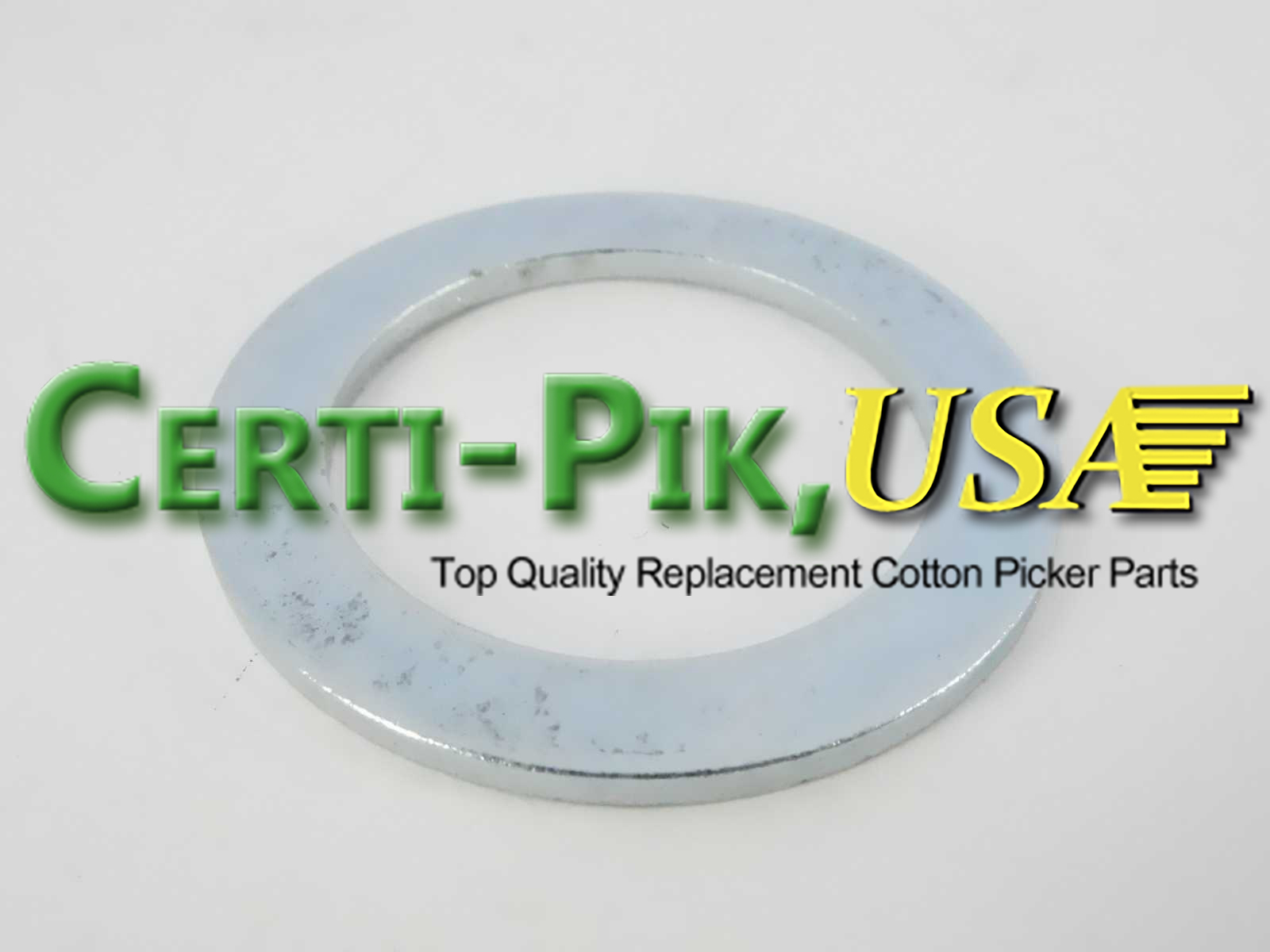 Description: WASHER – 2.50 X 1.78 X .12
OEM Part: 495-81093
Section: Air System
Case / IH Rear Fan Assembly, 2555(S.N.500)-635 Mod Exp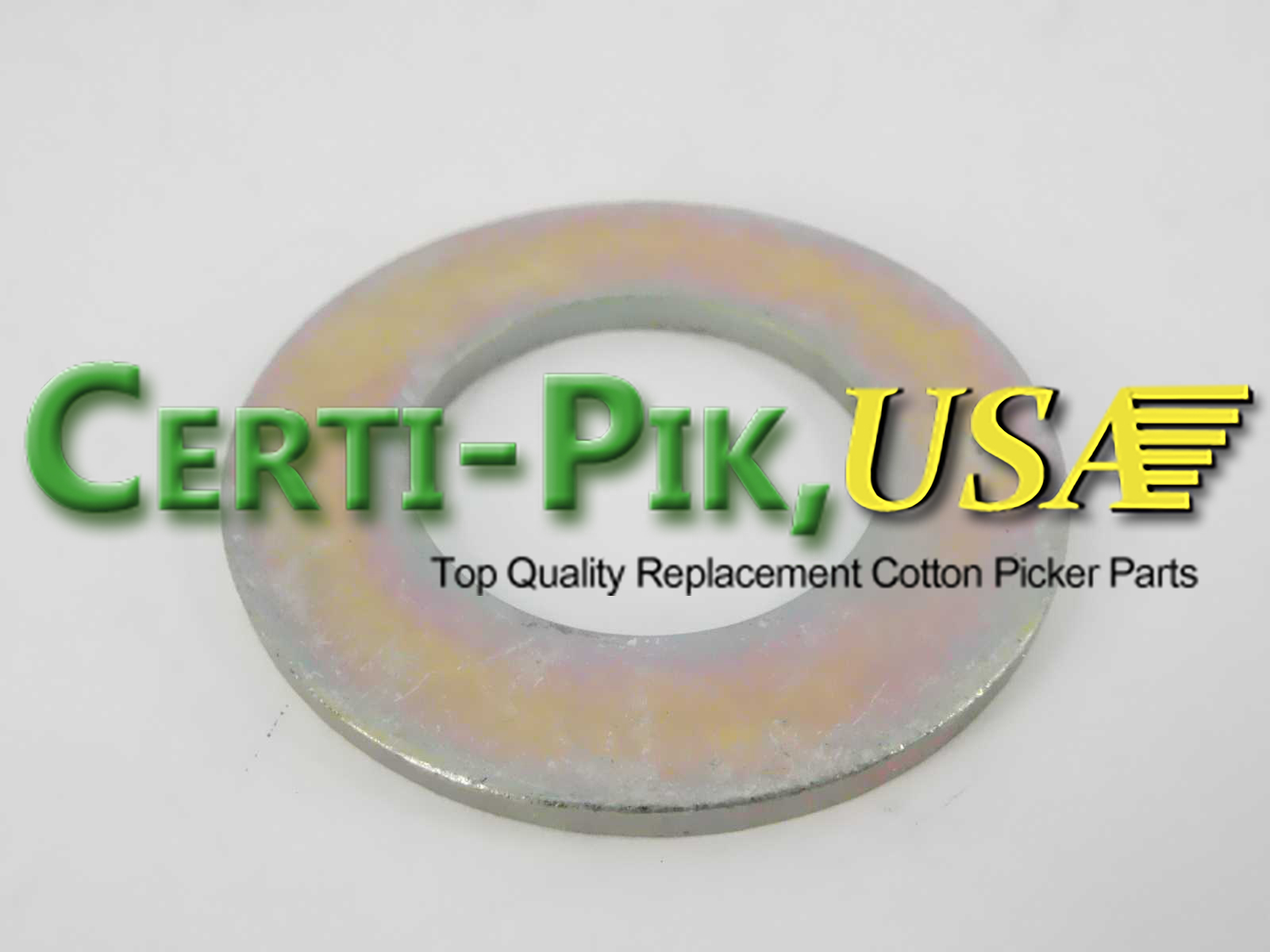 Description: WASHER – 2.50 X 1.31 X .13 HDN
OEM Part: 396-11131
Section: Air System
Case / IH Rear Fan Assembly, 2555(S.N.500)-635 Mod Exp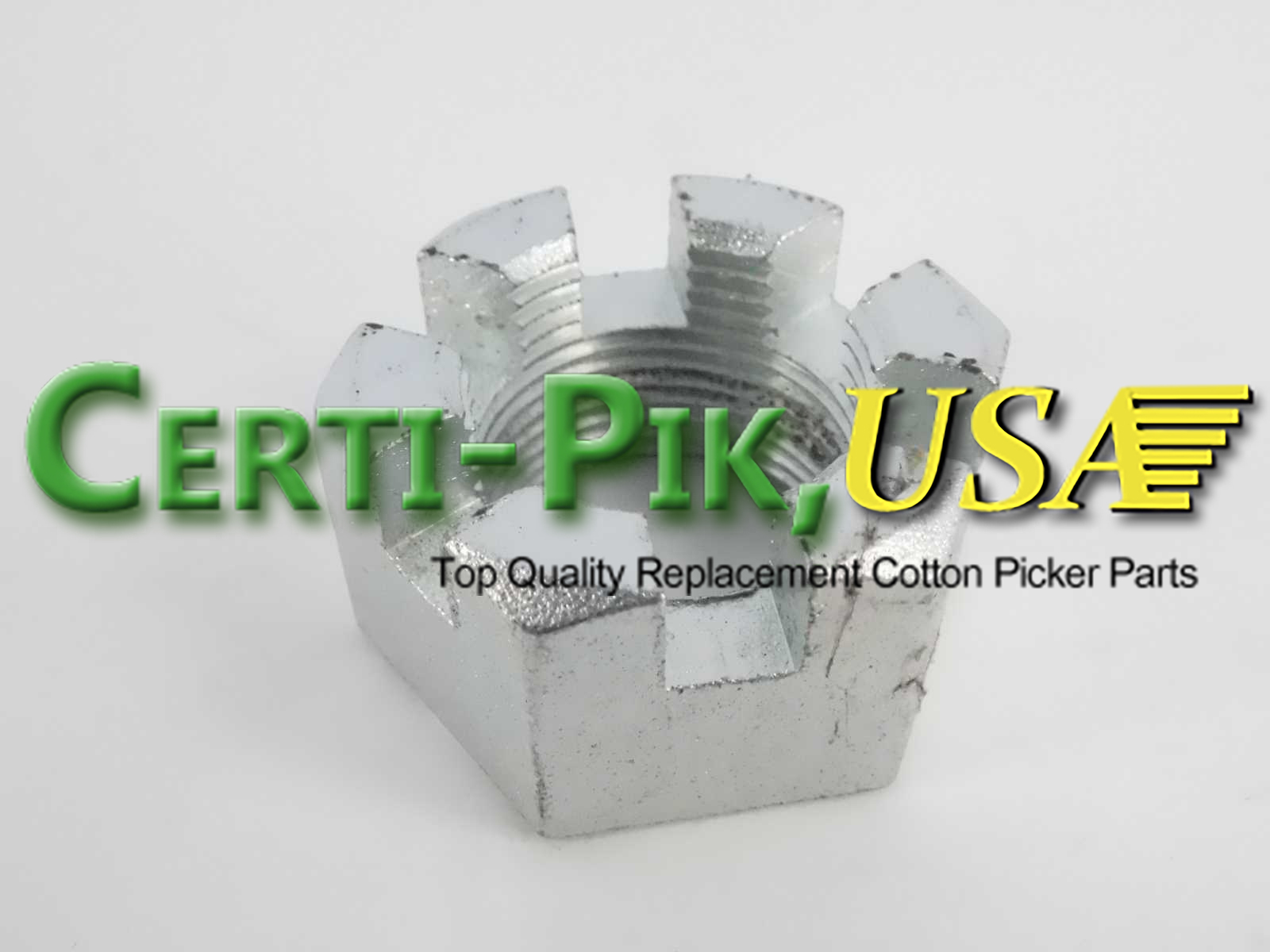 Description: NUT – 1-1/4-12 CASTLE
OEM Part: 25-1320
Section: Air System
Case / IH Rear Fan Assembly, 2555(S.N.500)-635 Mod Exp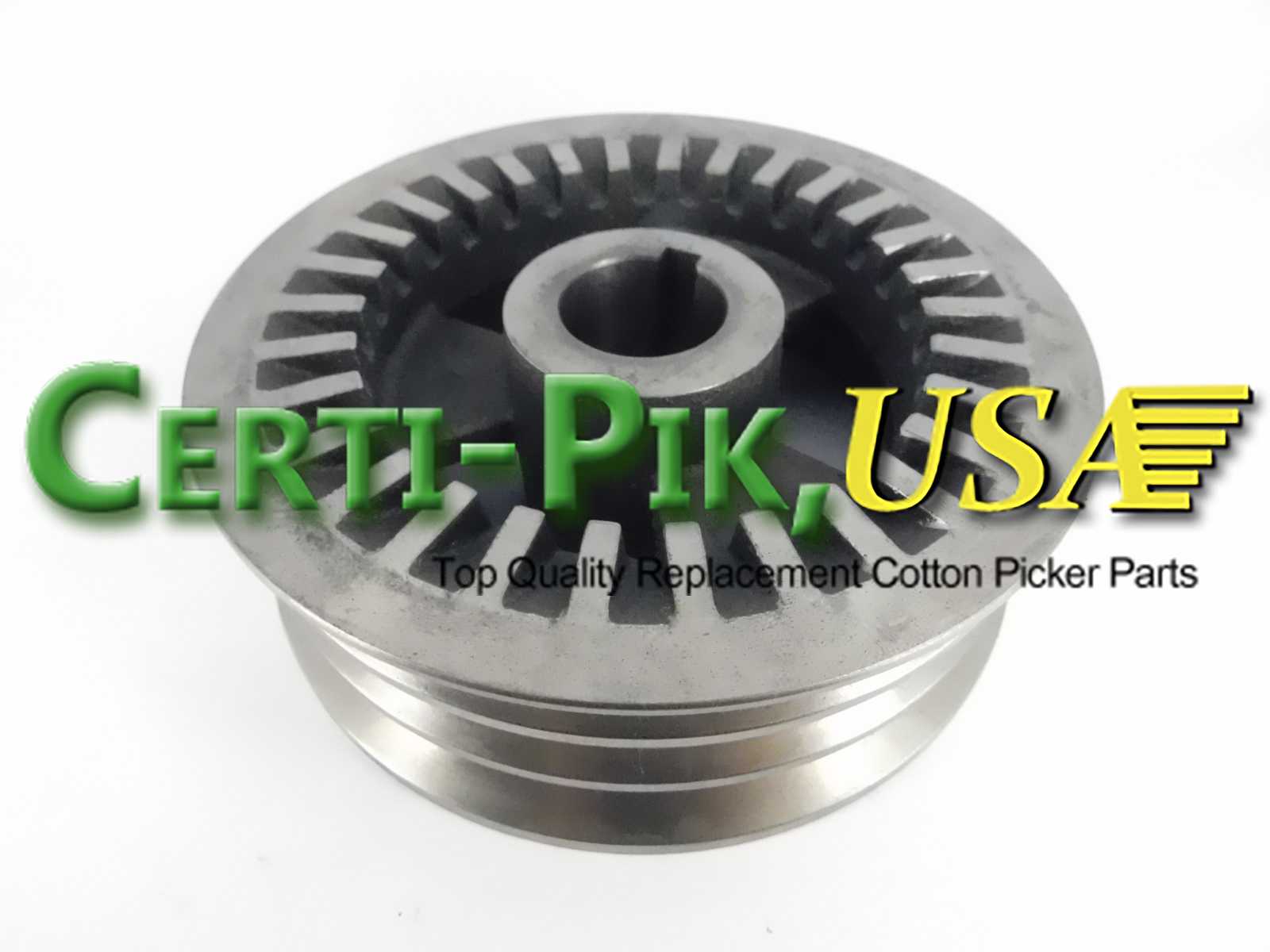 Description: PULLEY – FAN (1844-635)
OEM Part: 1338322C1
Section: Air System
Case / IH Rear Fan Assembly, 2555(S.N.500)-635 Mod Exp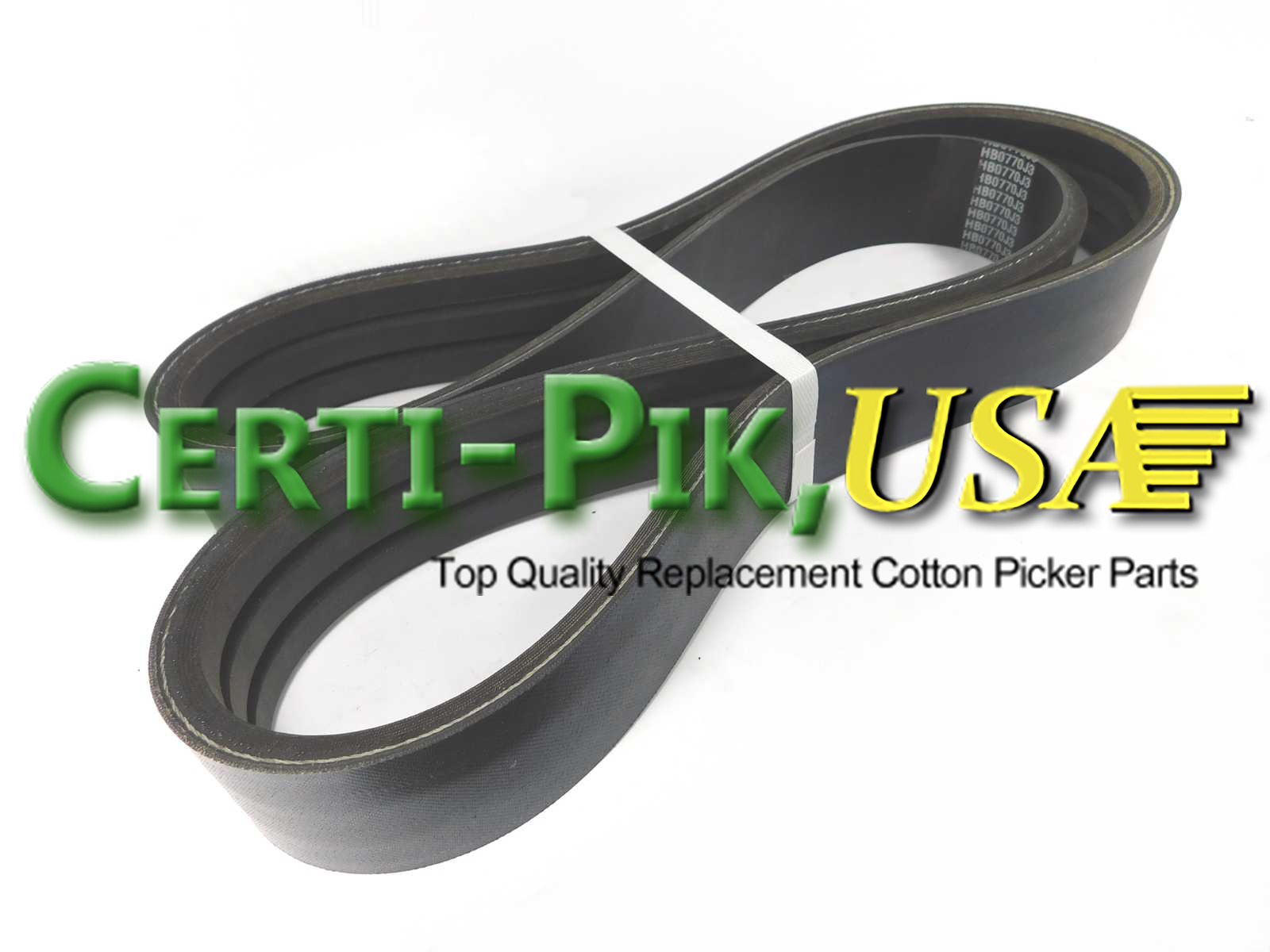 Description: BELT – FAN ROTOR – (3 Band) – 76.5″ (2055, 2155, 2555, CPX420, CPX420 Tier III, CPX610, CPX620) (Prior to S/N Y6T011701)
OEM Part: 1546117C2
Section: Air System
Case / IH Rear Fan Assembly, 2555(S.N.500)-635 Mod Exp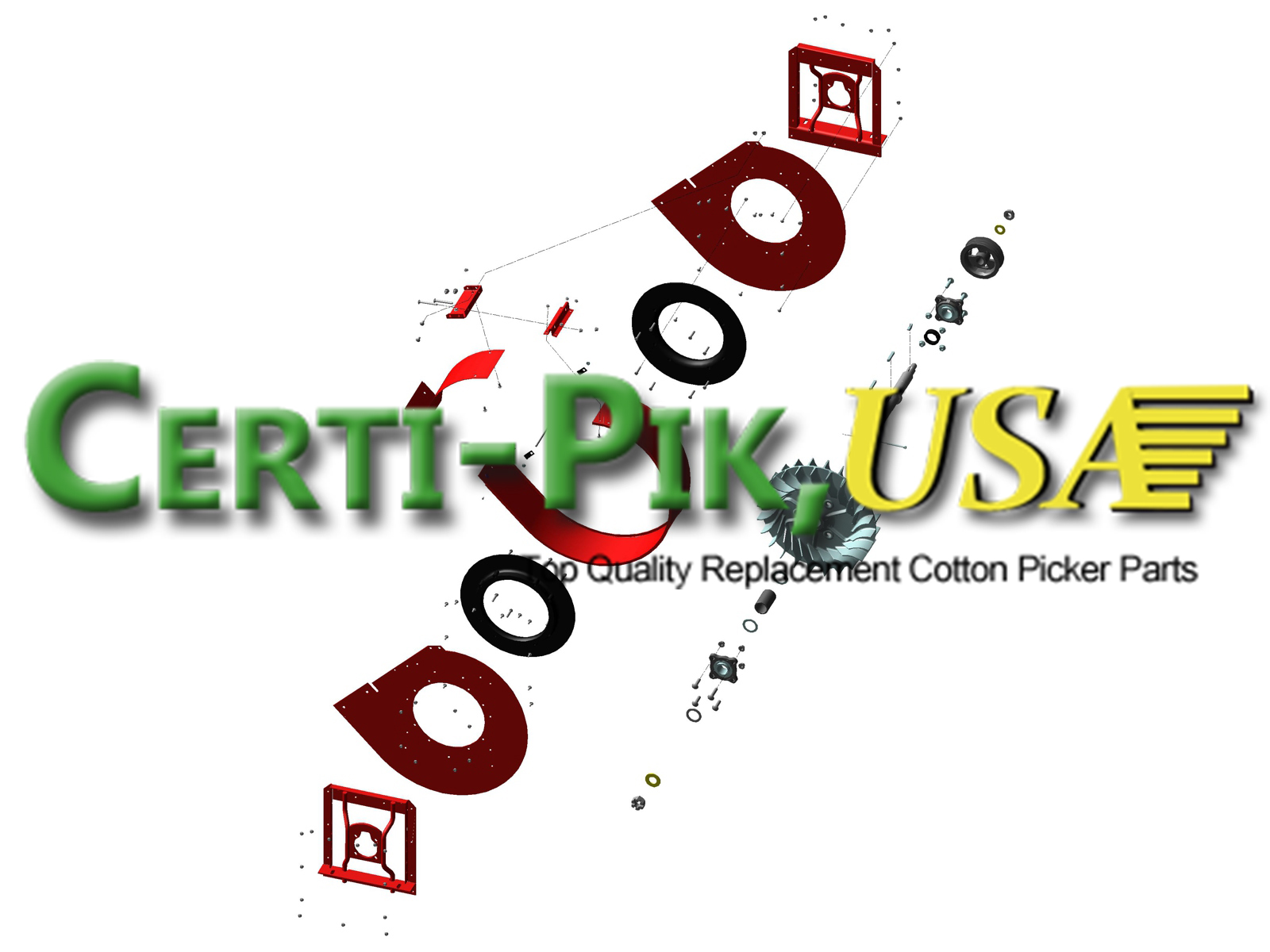 Description: REAR FAN KIT – ALL PARTS UNASSEMBLED, (INCLUDES ITEMS #1-#37) & #09040 BOLT KIT, MODELS 2555-635 – (DRIVE PULLEY #38 NOT IN KIT – NA)
OEM Part: 450631A1
Section: Air System
Case / IH Rear Fan Assembly, 2555(S.N.500)-635 Mod Exp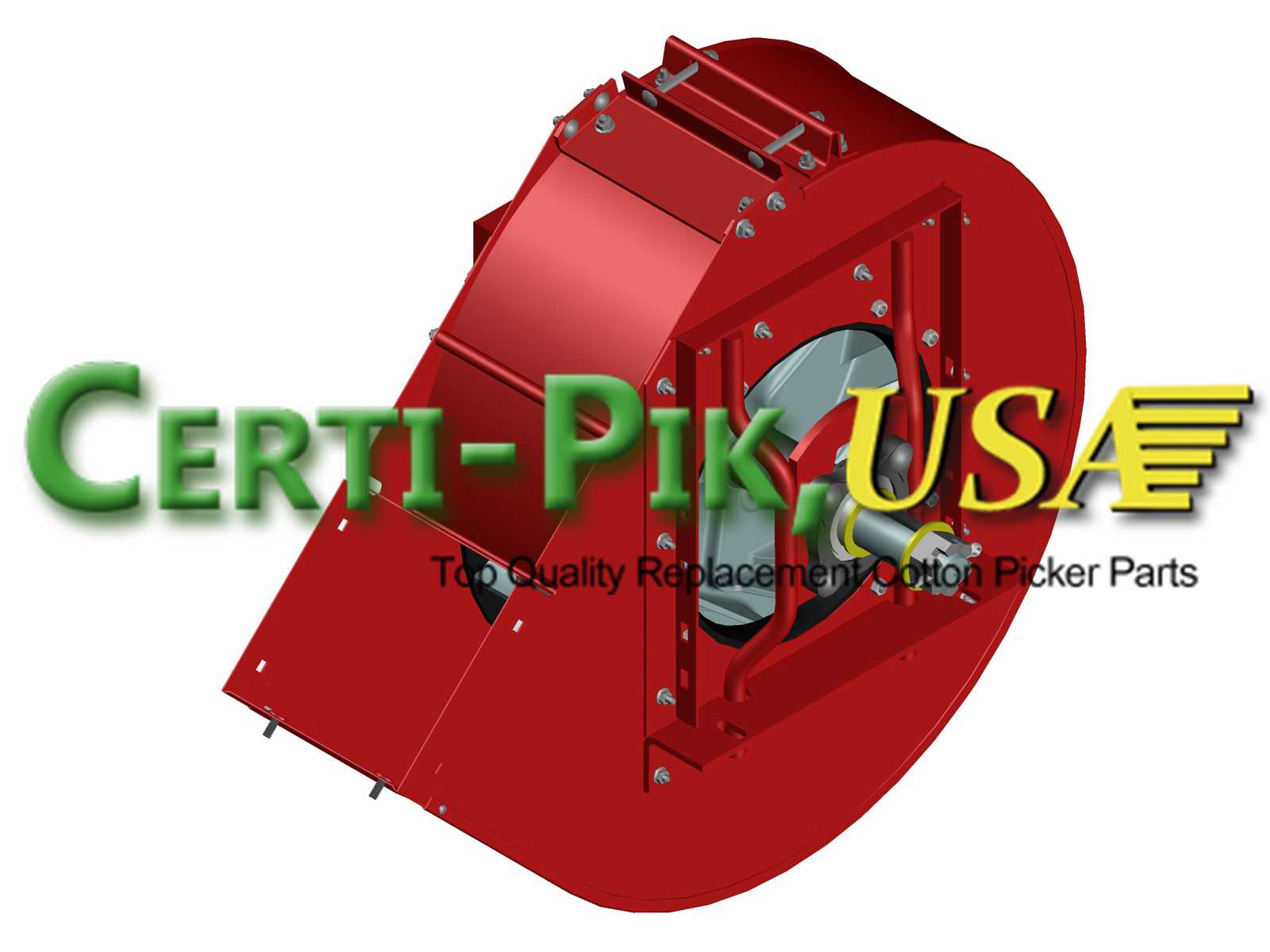 Description: REAR FAN KIT – ALL PARTS ASSEMBLED, (INCLUDES ITEMS #1-#37), MODELS 2555-635 – (DRIVE PULLEY #38 NOT IN KIT – NA)
OEM Part: 450631A1
Section: Air System
Case / IH Rear Fan Assembly, 2555(S.N.500)-635 Mod Exp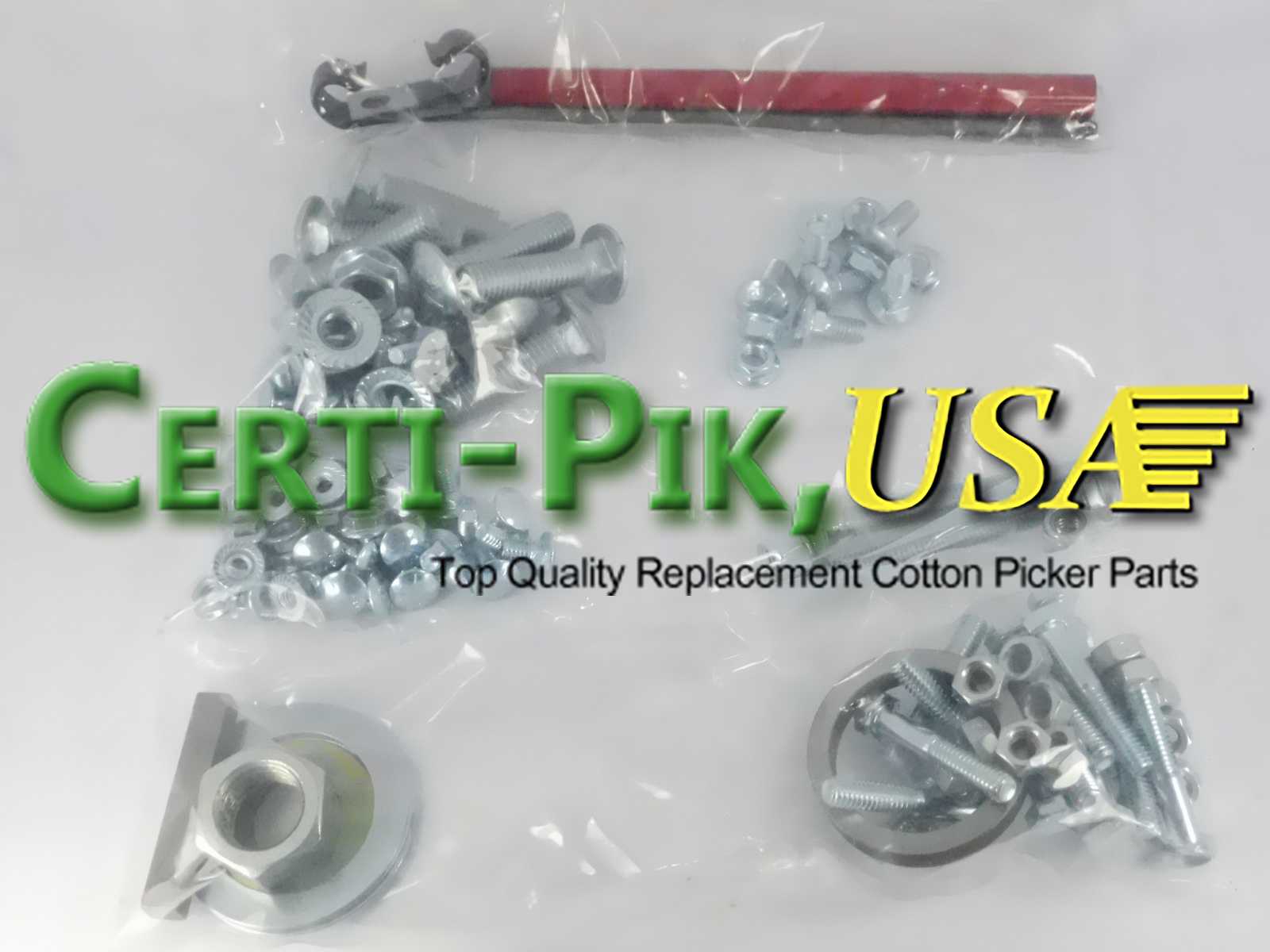 Description: BOLT KIT – COMPLETE FOR CNH FRONT FAN KIT, 2555-635 (1.75 SHAFT)
OEM Part: 9030
Section: Air System
Case / IH Front Fan Assembly, 2555(S.N.500)-635 Mod Exp
---