CIH Picking Unit Cabinet
The picking unit of your cotton harvester will always have a direct bearing on the overall efficiency of your operation, and therefore of the profitability of your cotton harvesting efforts. That makes it essential that every component of your Case/IH picking unit is in good shape, and not worn or physically damaged in any way.
The only way to be sure that you are prepared in the event of any kind of component failure in your picking unit is to have most of those components already on hand, so you make a quick on-site replacement. In order to do that, you'll have to keep some of those critical components on hand, and we can help you stock all the most important components to keep your operation running smoothly and efficiently
Components of the Picking Unit Cabinet
If you were to experience any kind of failure by the components of the picking unit cabinet, it might be severe enough to shut down your harvesting operation for a period of time, until you were able to secure replacement parts and resume. For that reason, it's always worthwhile to conduct a visual inspection of the picking unit and its components prior to the harvesting season, even potentially while it's underway. A little time spent in preparation might save a lot of critical time when the harvest is ready to be brought in.
There are quite a few component parts which make up the full picking unit, and we stock many of these Case/IH aftermarket parts at Certi-Pik USA for your convenience. Virtually every part in the assembly is ready to be shipped to you, whenever you might have need of replacement parts. We have plant guides, left, right, front, and rear, we have plant compressor extensions, flanged and straight bushings, lock pins, springs, scrapping plates, ExtenDoors, removable extensions, nuts, bolts, rods, rotor service doors and hinges, and all the fasteners needed for this assembly. We carry the newest plant guides, known as Extend-Doors, Deep-Dish, or CTX-Doors, designed by Certi-Pik USA, and now used by CIH on OEM equipment module builder harvesters. We also have available the plastic stalk lifters, steel shoes and poly skid plates to guide your harvest into the picking unit.
If you require any of these parts for replacement of a worn-out component, or for a rebuild of a major assembly, we can ship the aftermarket parts you need very quickly. Many of our customers intentionally stock some of the more common replacement parts, as well as those which experience a high degree of wear and tear during operations, so they don't have to lose any time with ordering parts and waiting for deliveries to arrive. If you're interested in stocking a number of such parts, we'll be glad to work with you to get those parts right there where you need them, so you can have a smooth harvesting season, free of interruptions.
Where to Buy Picking Unit Cabinet Components
Since 1988, Certi-Pik USA has been providing cotton harvesters around the world with high-quality aftermarket replacement parts for their machinery, used by some of the most recognizable equipment manufacturers. For instance, we always have on hand a full catalog of Case/IH compatible aftermarket parts. With a great many of these machines in the field, we strive to maintain inventory adequate for keeping all these harvesters supplied with replacement parts as they are needed.
Contact us today with any order you might need for picking unit cabinet components, or for other Case/IH components or assemblies. Orders which reach us in the morning will be sent out that same afternoon, so you don't have to wait for a shipment. We understand how important it is to harvest when the cotton is ready, and to avoid having it sit in the fields where bad weather might degrade the crop. Because we use the most reliable and fastest shipping methods, your parts will reach you quickly and you can resume your harvest operation.
Case IH Cotton Picker Picking Unit Parts
Please select your part from the following section assemblies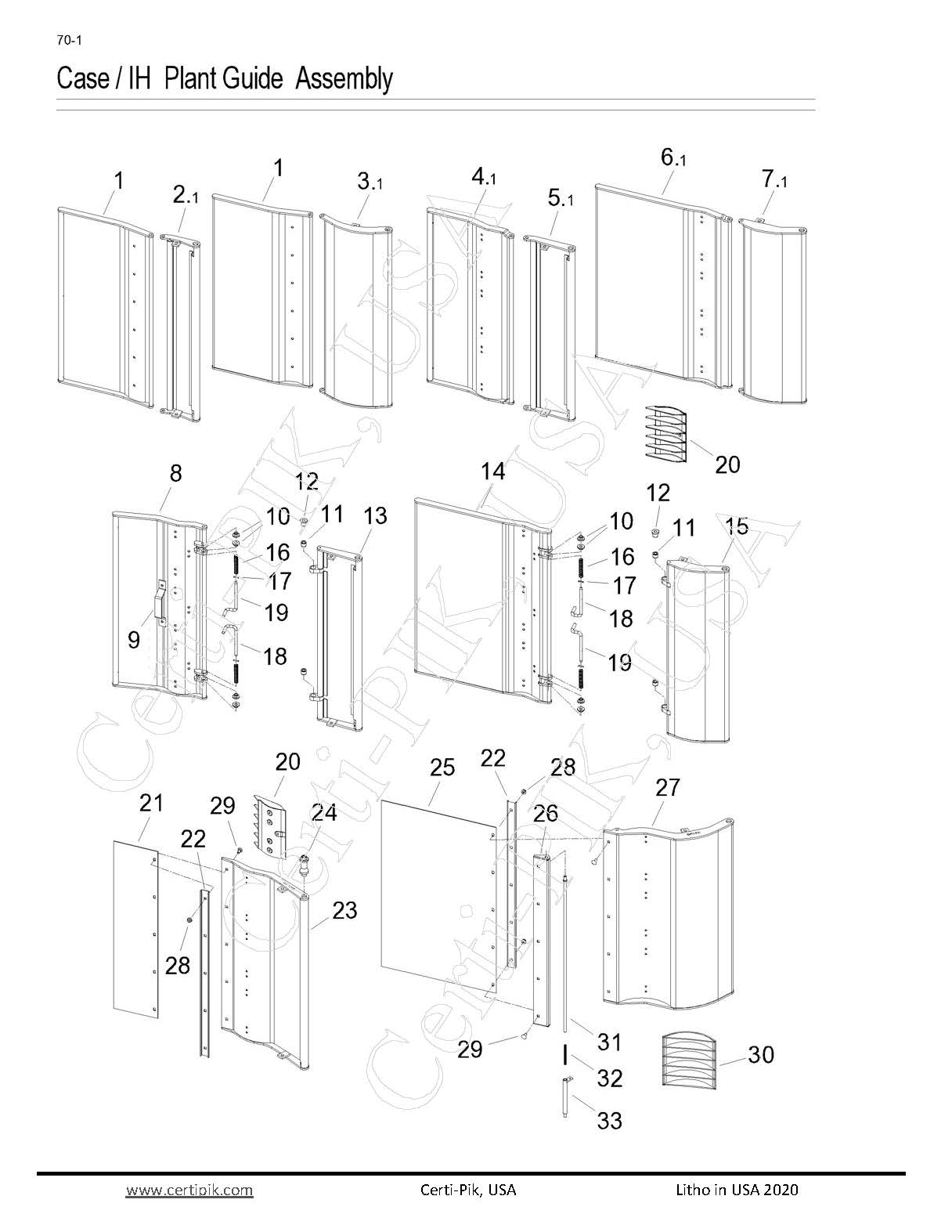 Case /IH Plant Guide Assembly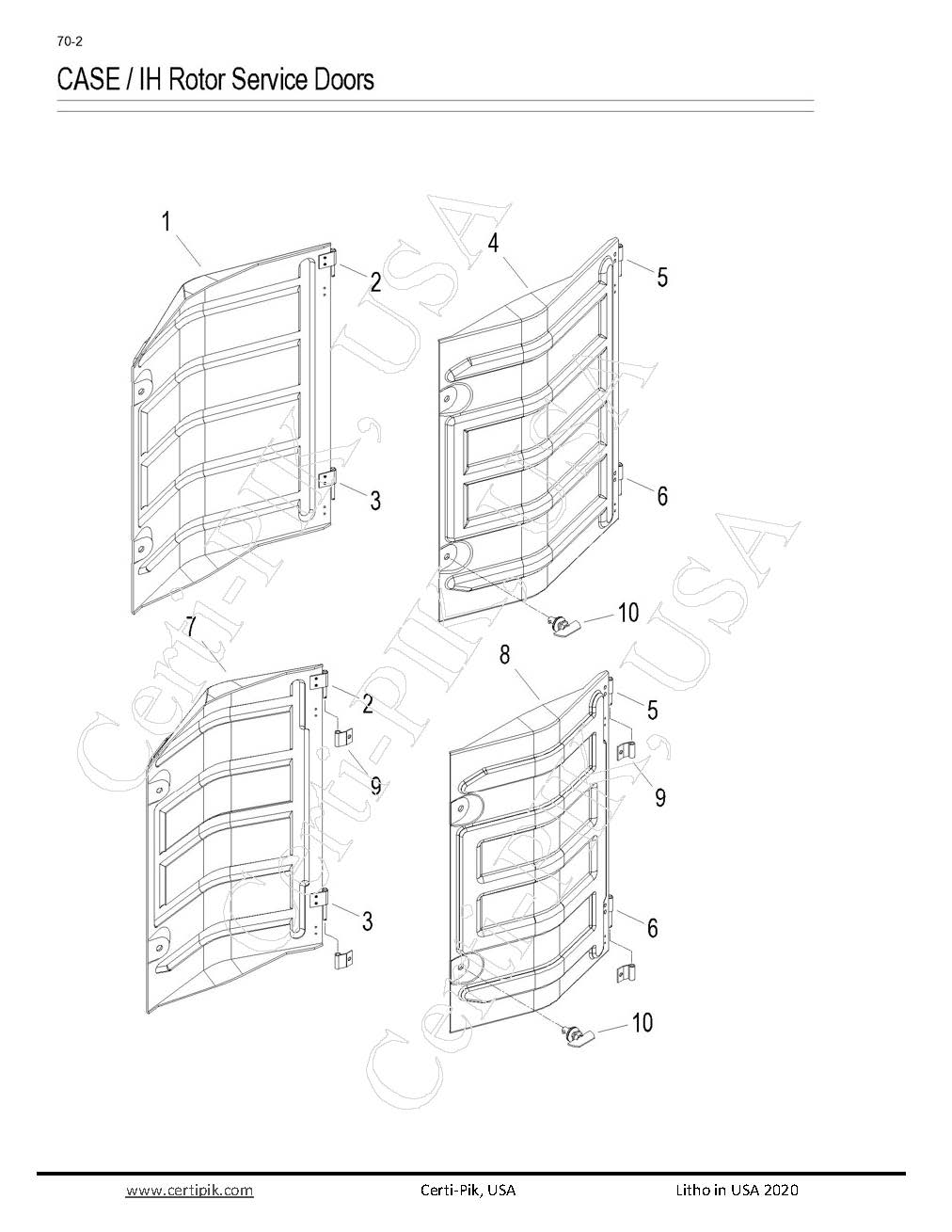 Case / IH Rotor Service Doors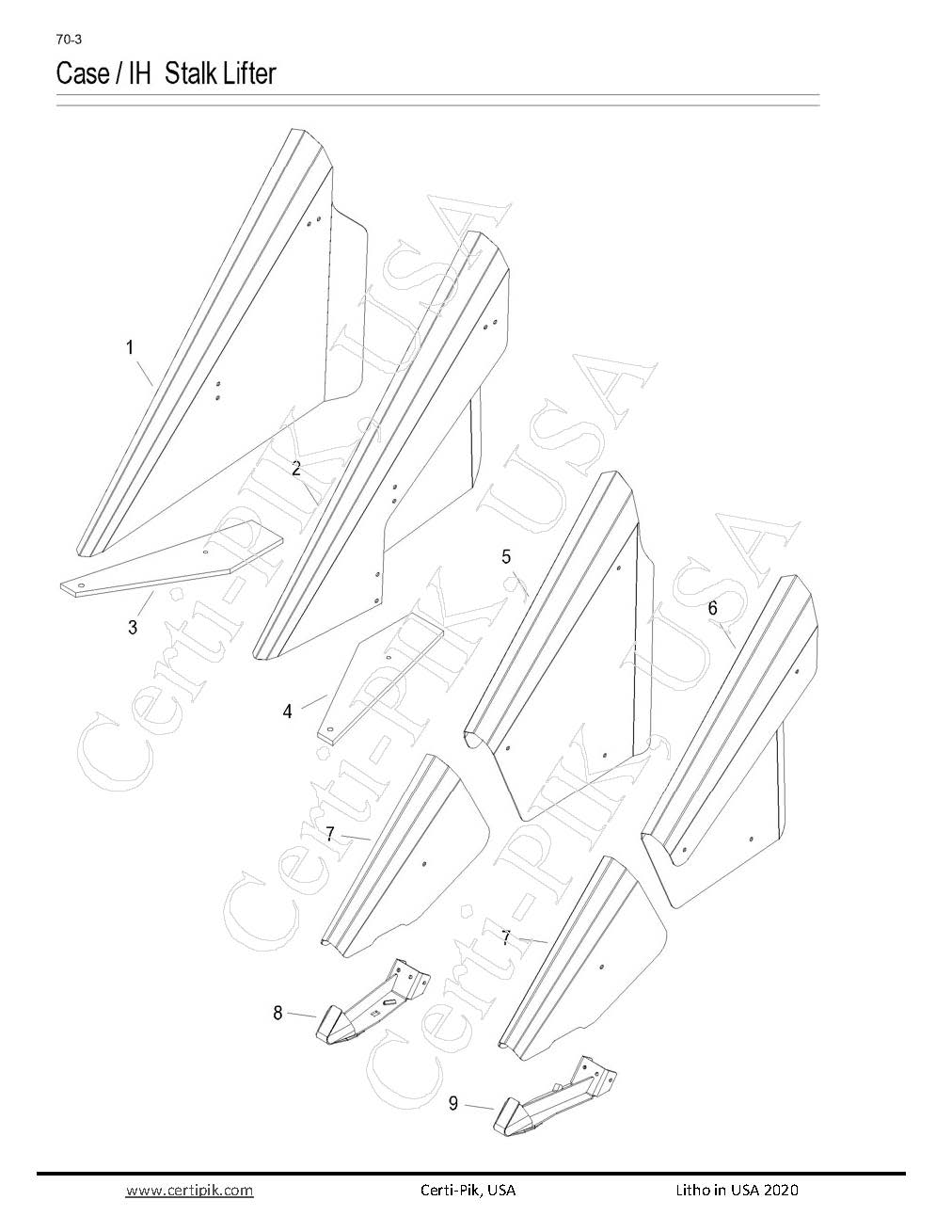 Case / IH Stalk Lifter
Case /IH Plant Guide Assembly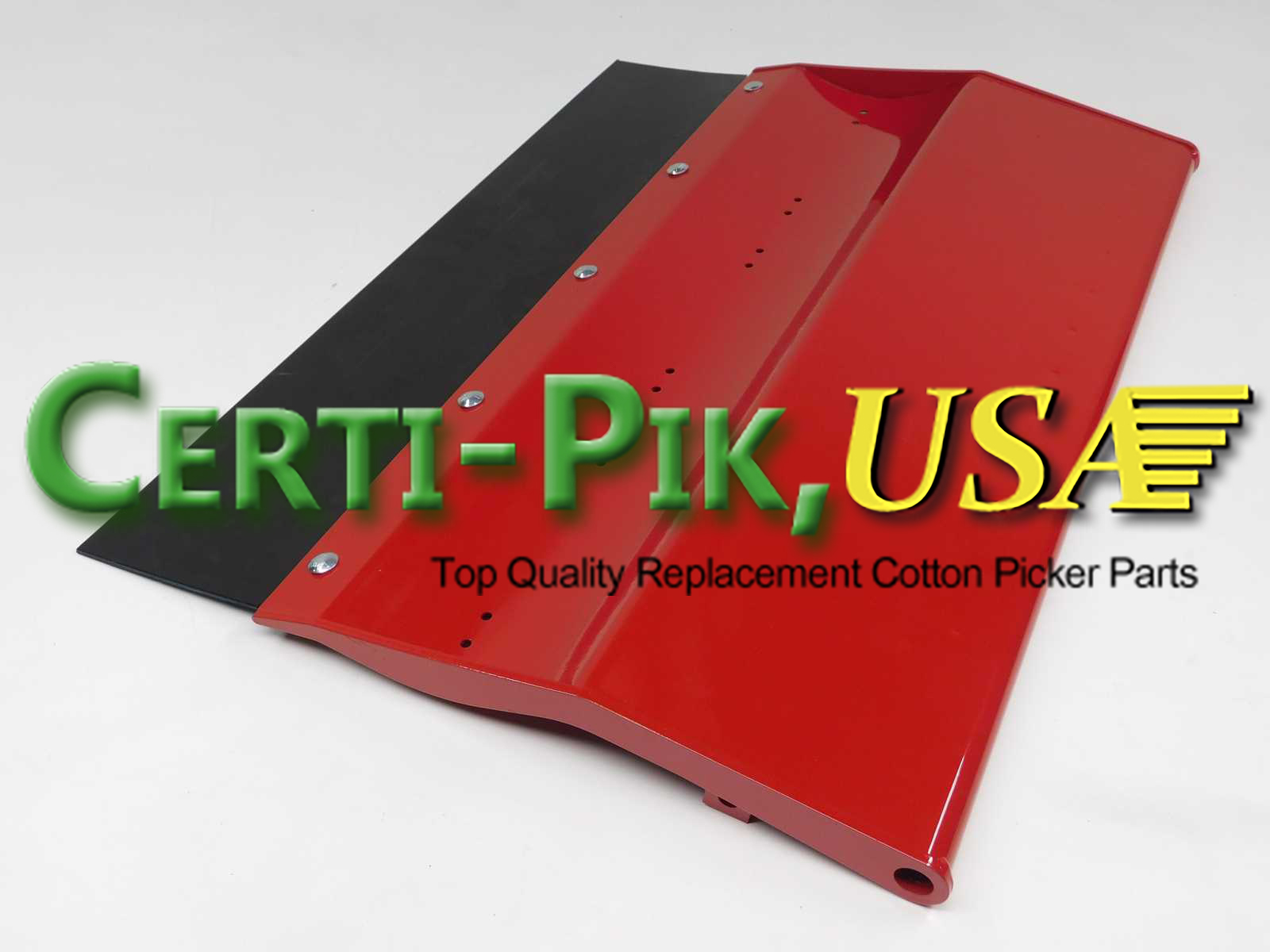 Description: Single Pik – CTX ExtenDoor – CASE/IH – R.H. REAR GUIDE (SOLD WITH: CTX20CL, CTX20RE & HARDWARE: 5x 01540P & 5x 10213P) REP. ALL 2000 SER. THRU 635 M.E. OEM GUIDES (USES 3x #69576R2 S.P.) (ILLUSTRATED)
OEM Part: 87669794
Section: Picking Unit Cabinet
Case /IH Plant Guide Assembly- 1822-635 Mod Exp
---
Case / IH Rotor Service Doors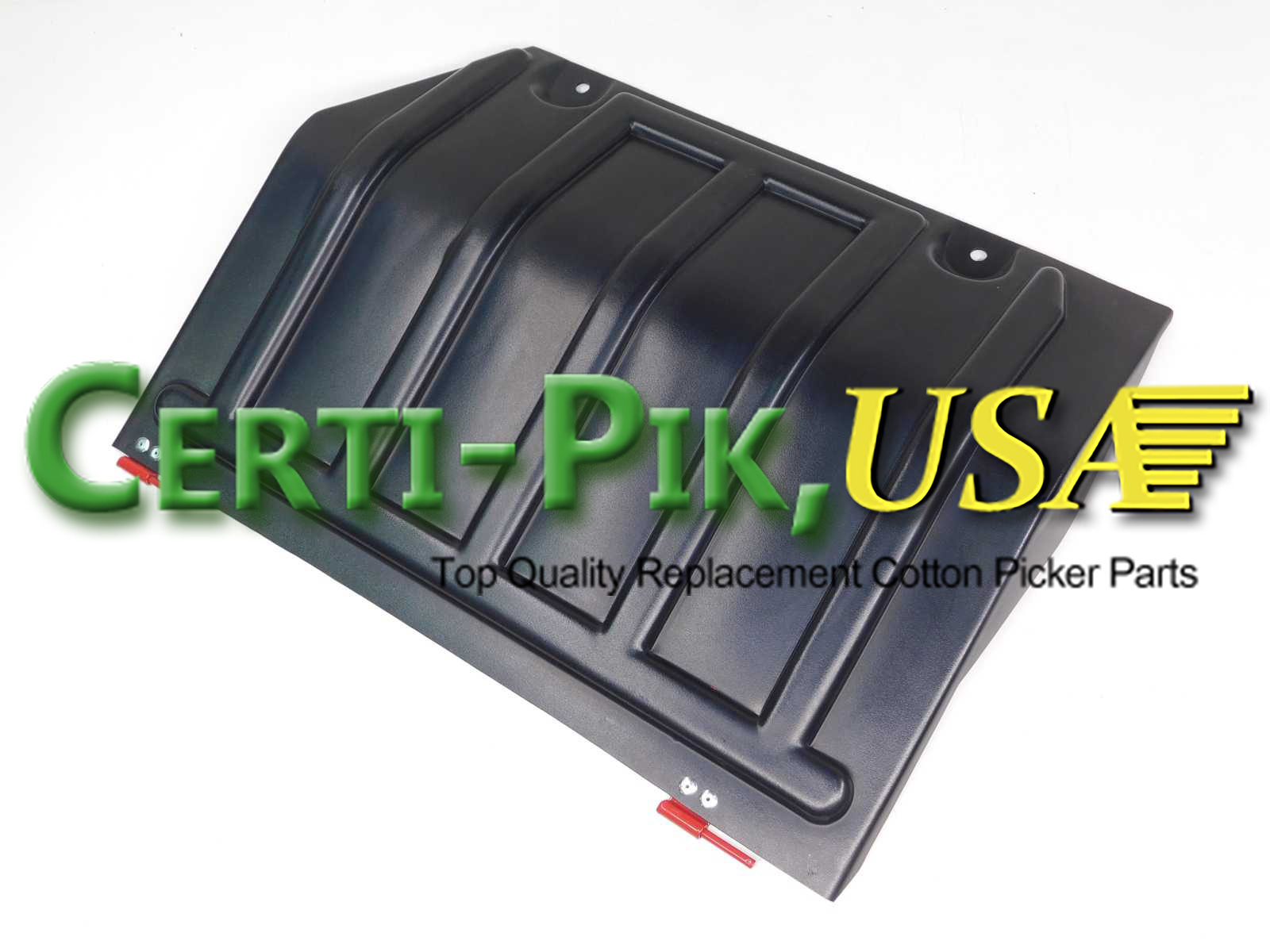 Description: ROTOR SERVICE DOOR, PLASTIC, FRONT (2555, CPX610, CPX420, CPX620, 625, 635) ( INCLUDES ITEMS 2 & 3 )
OEM Part: 282110A4
Section: Picking Unit Cabinet
Case / IH Rotor Service Doors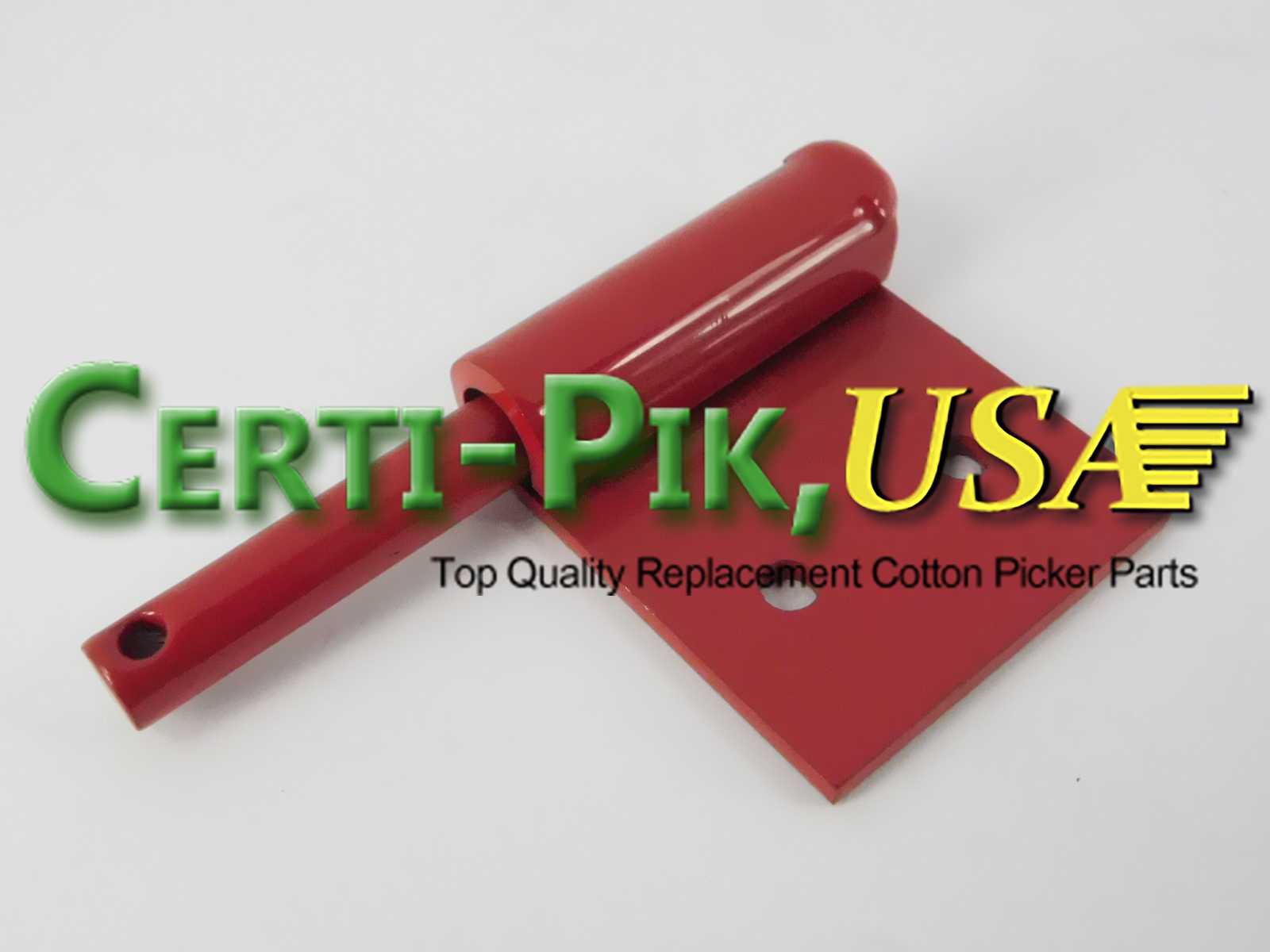 Description: HINGE – ROTOR SERVICE DOOR – FRONT UPPER – (ALL MODELS) – SHORT PIN
OEM Part: 1546422C1
Section: Picking Unit Cabinet
Case / IH Rotor Service Doors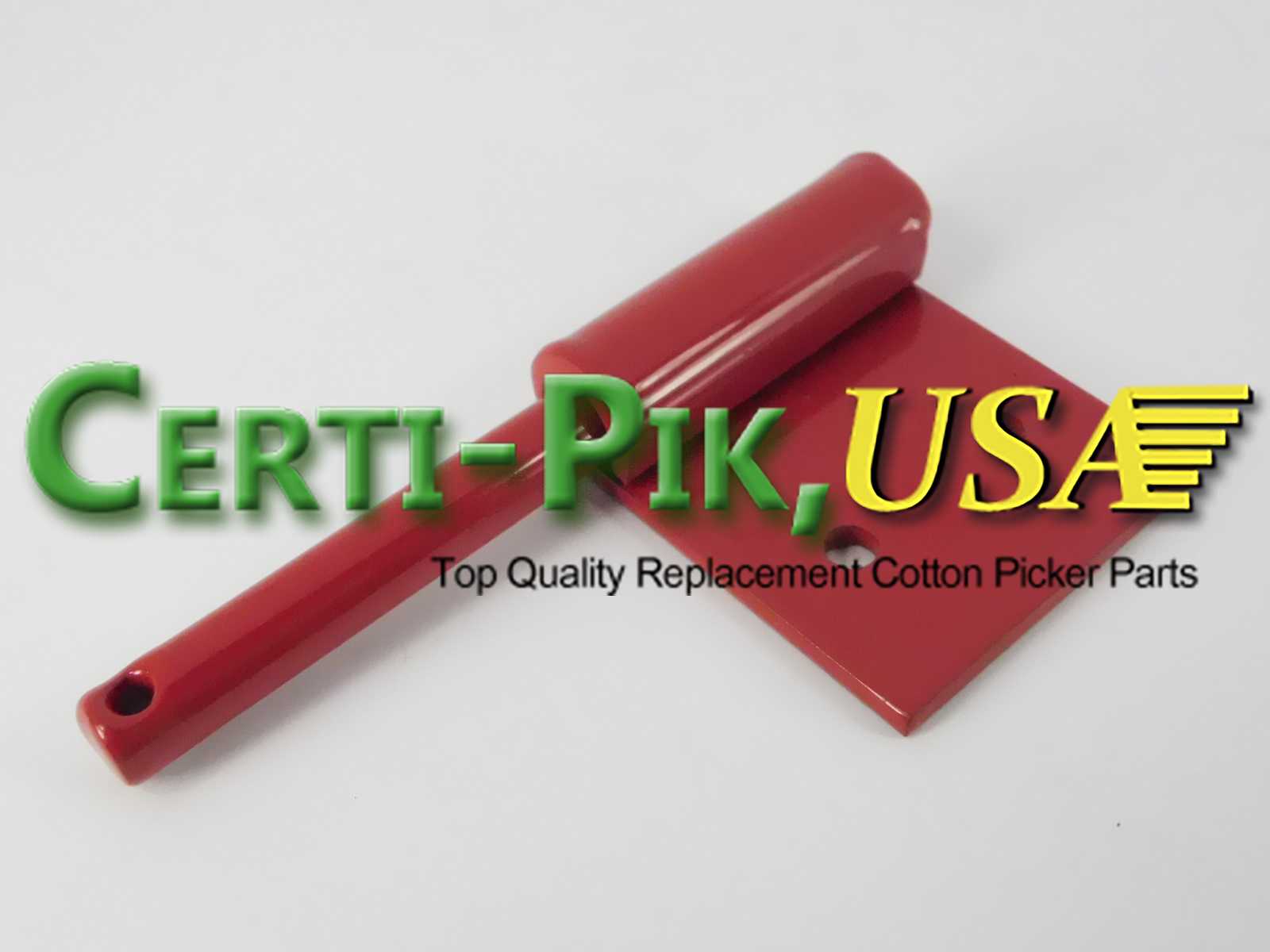 Description: HINGE – ROTOR SERVICE DOOR – FRONT LOWER – (ALL MODELS) – LONG PIN
OEM Part: 1546423C1
Section: Picking Unit Cabinet
Case / IH Rotor Service Doors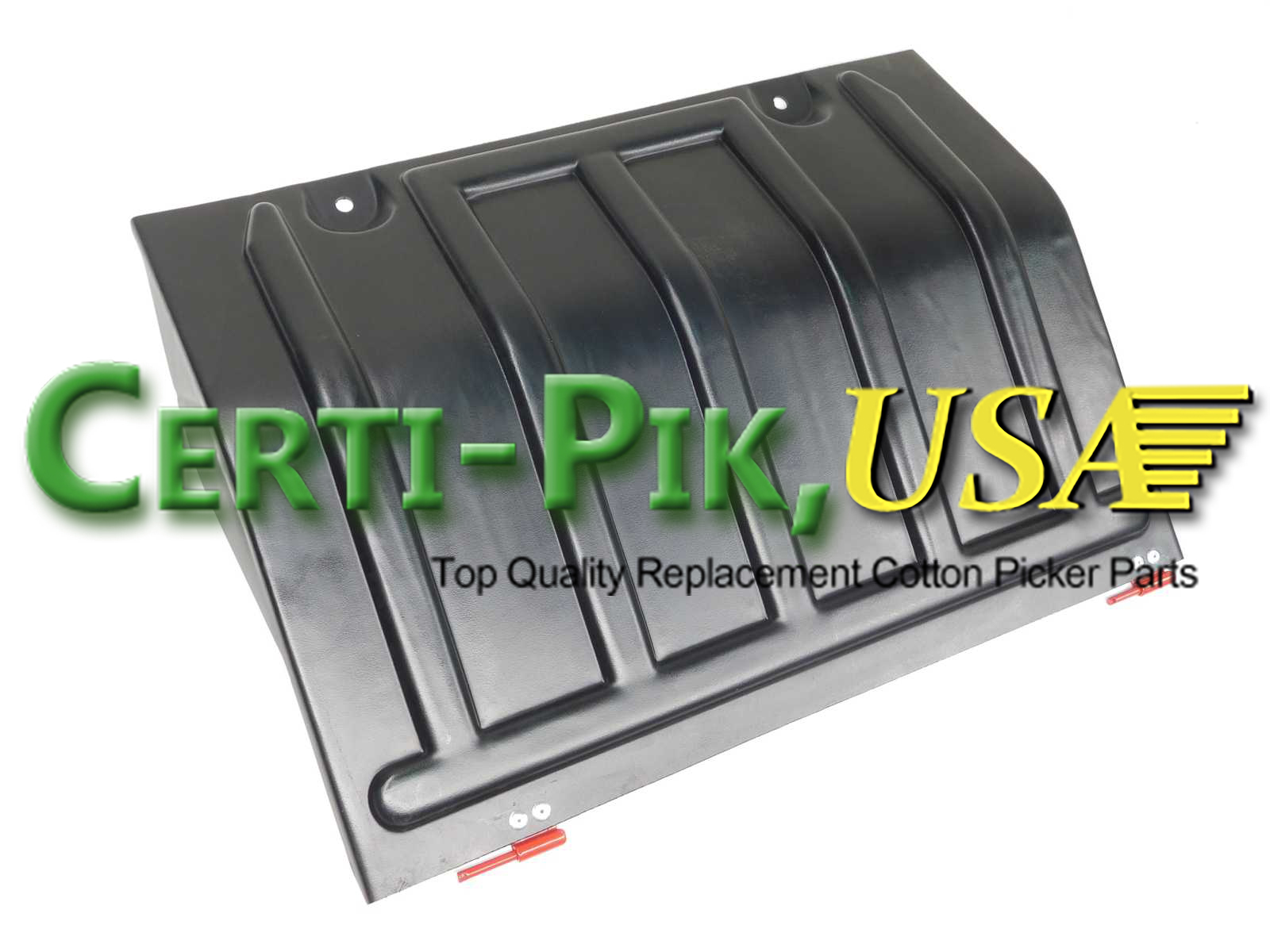 Description: ROTOR SERVICE DOOR, PLASTIC, REAR (2555, CPX610, CPX420, CPX620, 625, 635) ( INCLUDES ITEMS 5 & 6 )
OEM Part: 282112A4
Section: Picking Unit Cabinet
Case / IH Rotor Service Doors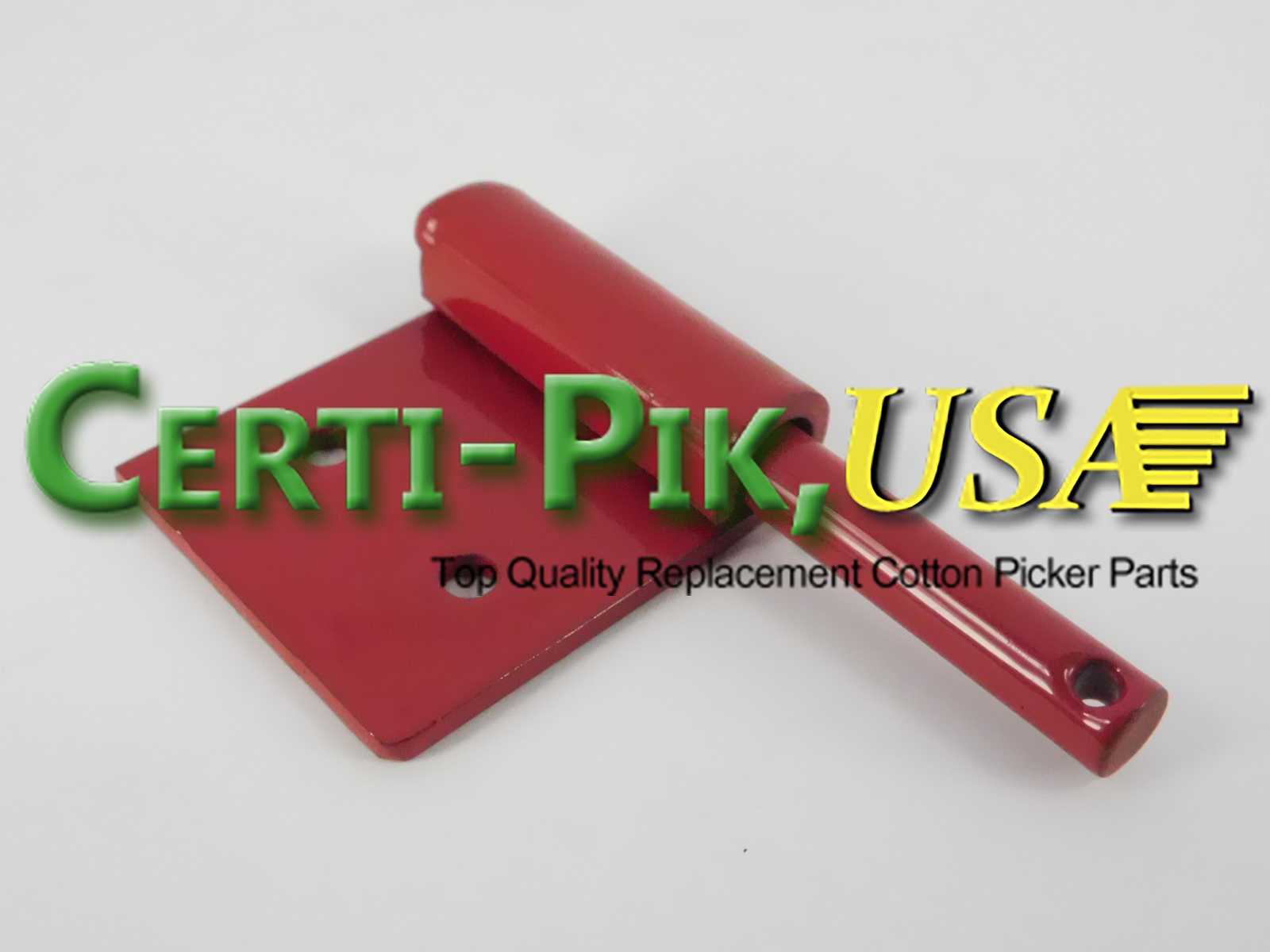 Description: HINGE – ROTOR SERVICE DOOR – REAR UPPER – (ALL MODELS) – SHORT PIN
OEM Part: 1546409C1
Section: Picking Unit Cabinet
Case / IH Rotor Service Doors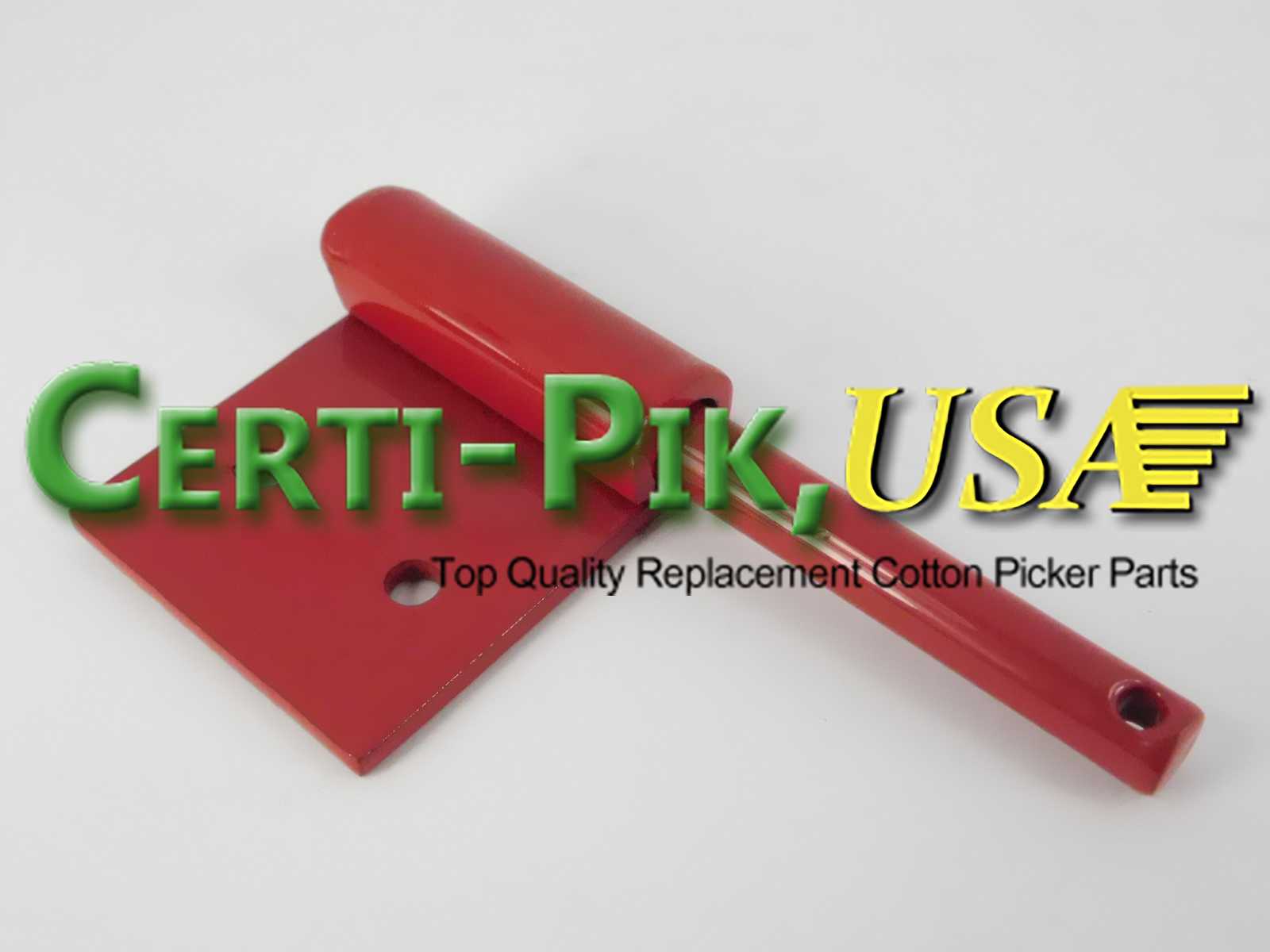 Description: HINGE – ROTOR SERVICE DOOR – REAR LOWER – (ALL MODELS) – LONG PIN
OEM Part: 1546412C1
Section: Picking Unit Cabinet
Case / IH Rotor Service Doors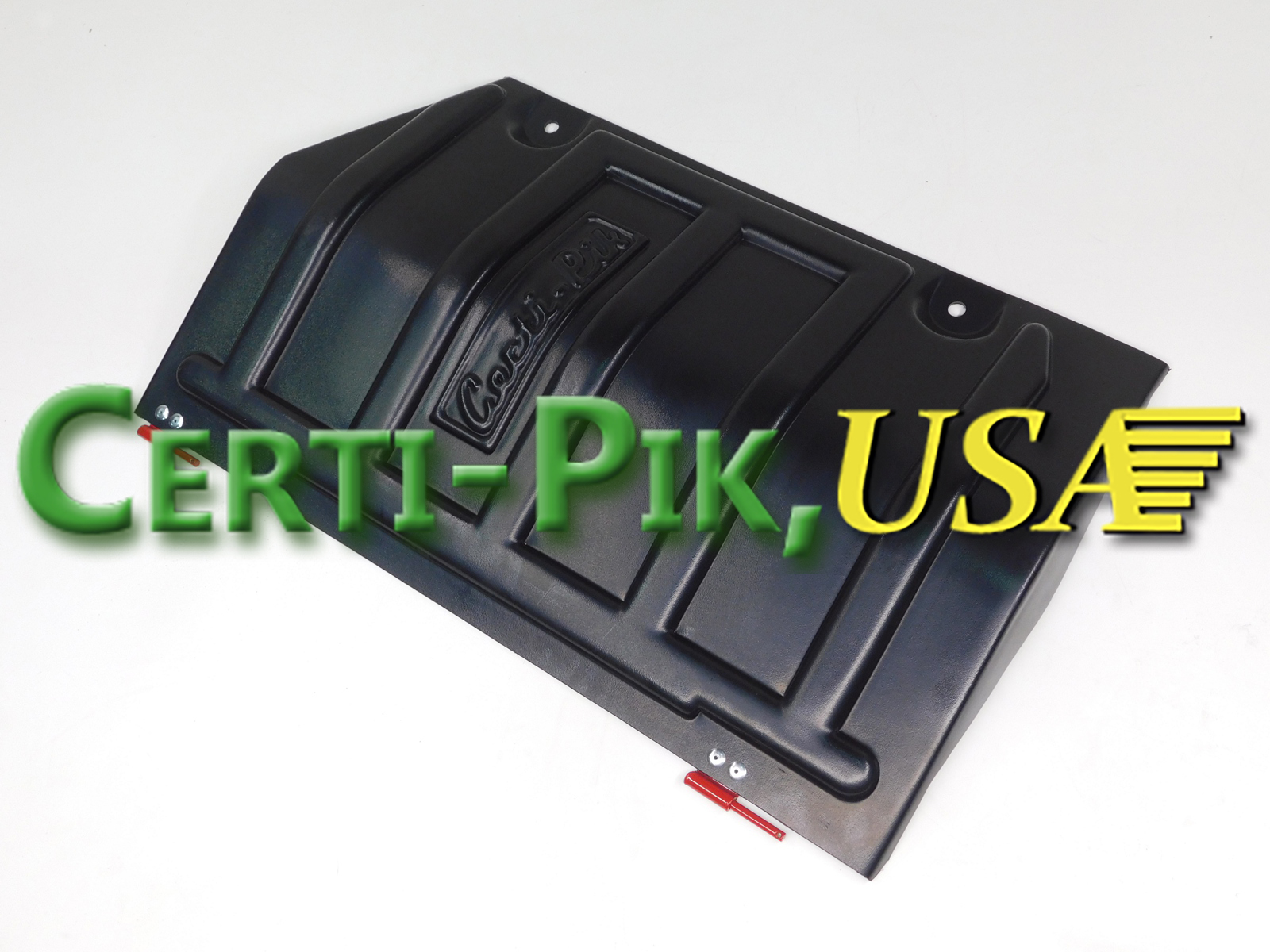 Description: ROTOR SERVICE DOOR, PLASTIC, FRONT (2022, 2044, 2055, 2155) ( INCLUDES ITEMS 2 & 3 )
OEM Part: 118129A3
Section: Picking Unit Cabinet
Case / IH Rotor Service Doors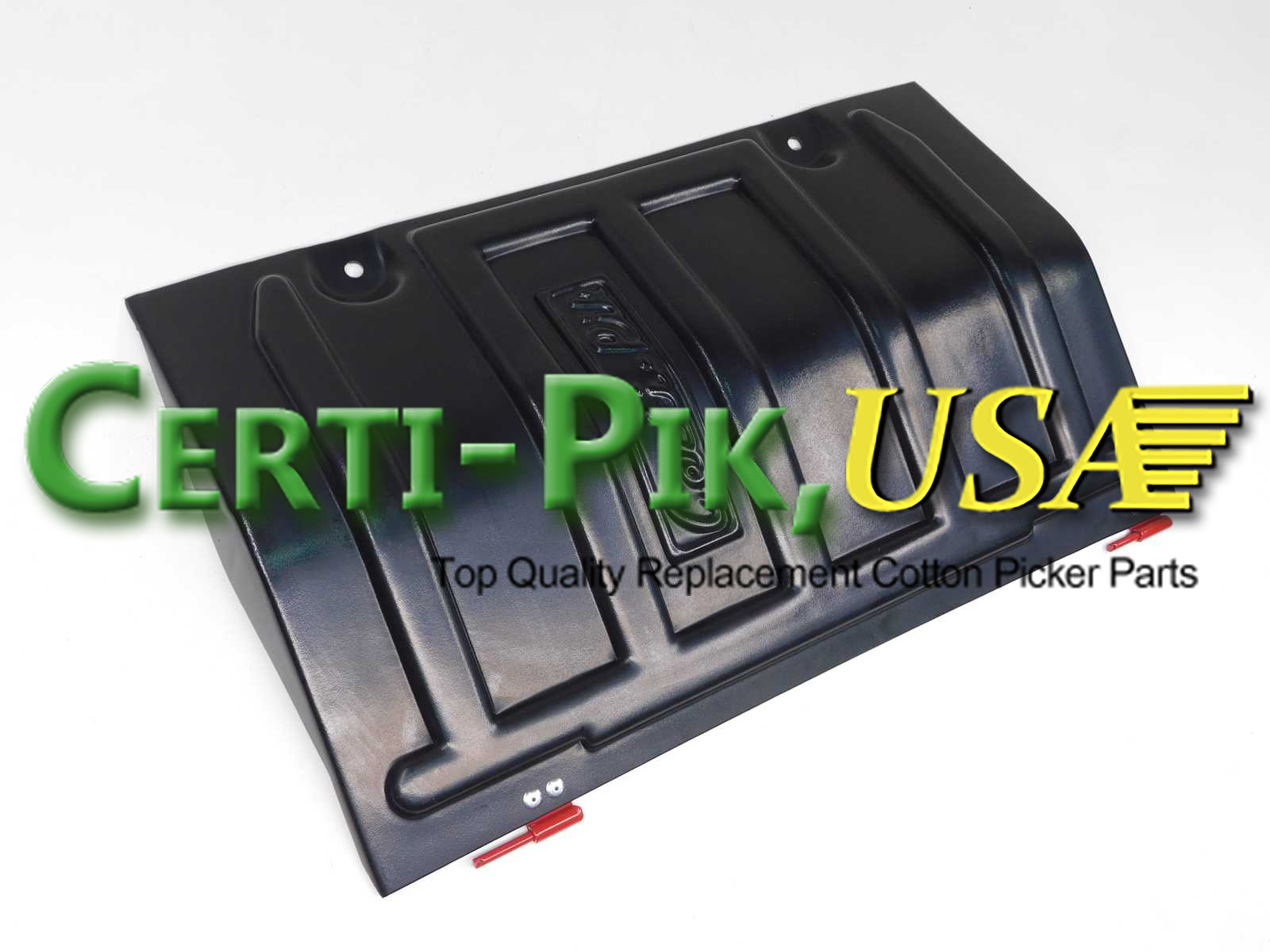 Description: ROTOR SERVICE DOOR, PLASTIC, REAR (2022, 2044, 2055, 2155) ( INCLUDES ITEMS 5 & 6 )
OEM Part: 118126A1
Section: Picking Unit Cabinet
Case / IH Rotor Service Doors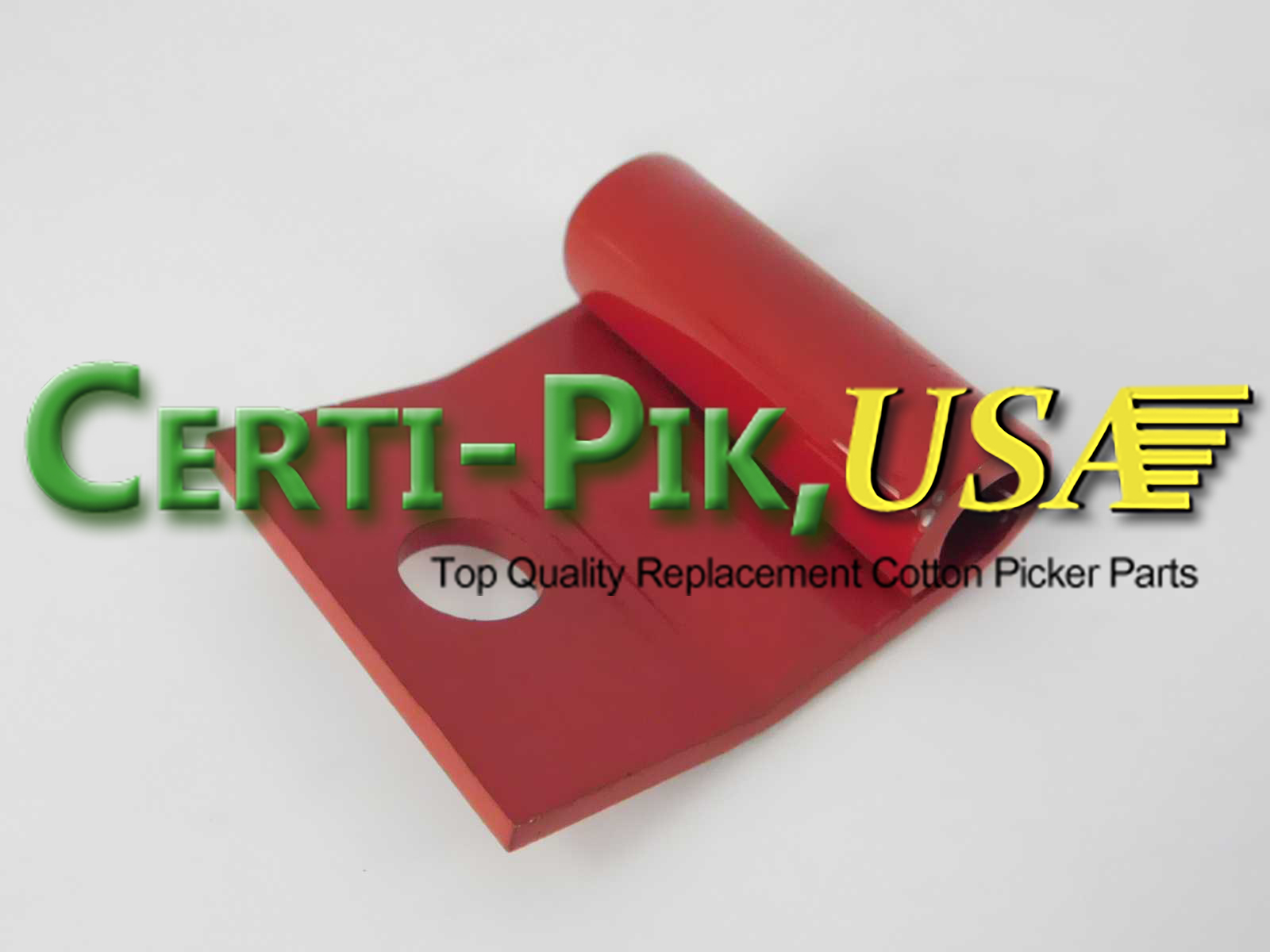 Description: HINGE- ROTOR SERVICE DOOR – (2022, 2044, 2055, 2155) UPPER, AND LOWER POSITIONS (2/DOOR) – BOLTS TO MACHINE – NOT TO DOOR
OEM Part: 1546411C1
Section: Picking Unit Cabinet
Case / IH Rotor Service Doors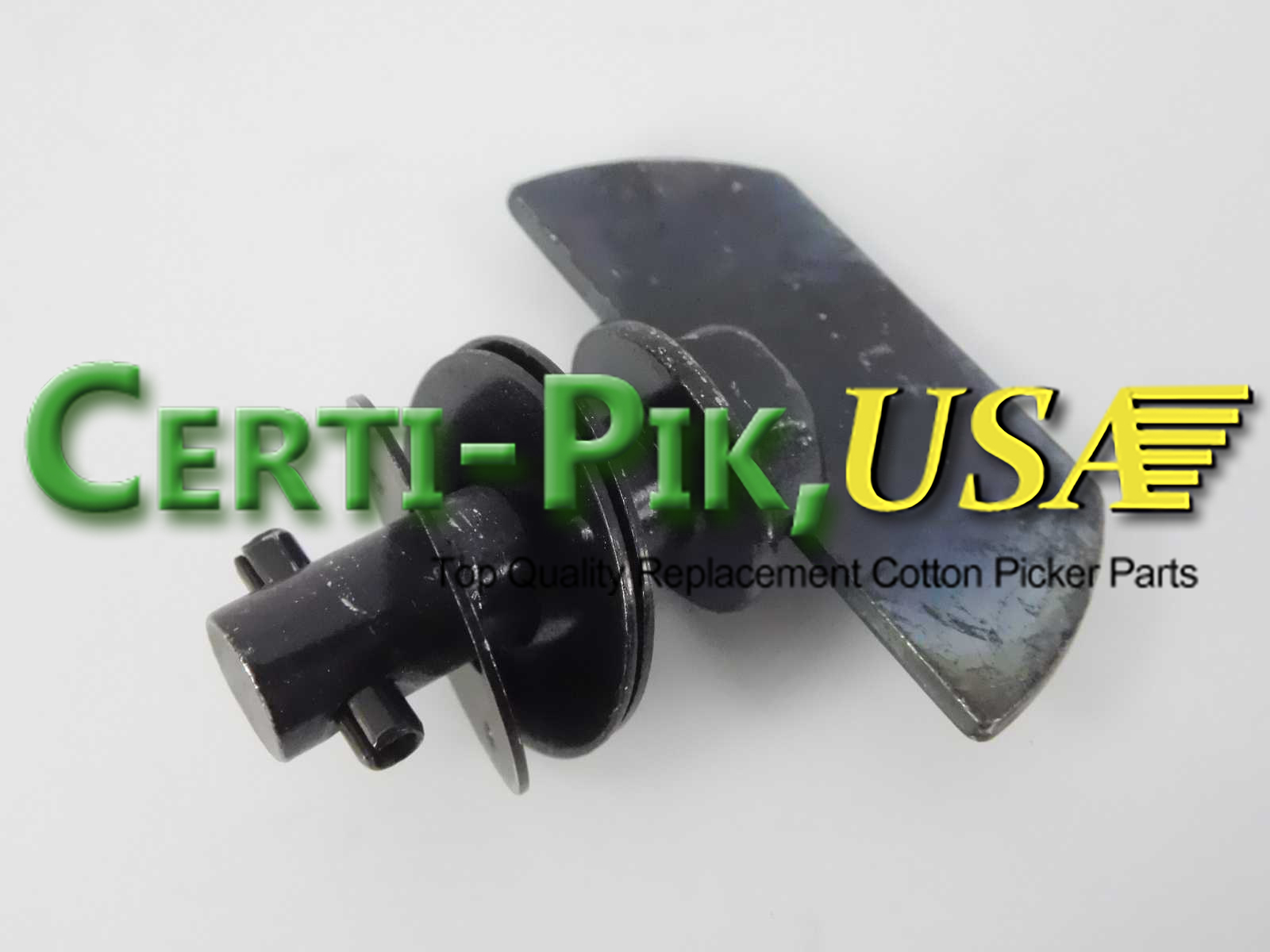 Description: FASTENER – STUD – HAND OPERATED – ( FITS ALL MODELS )
OEM Part: 1326408C2
Section: Picking Unit Cabinet
Case / IH Rotor Service Doors
---
Case / IH Stalk Lifter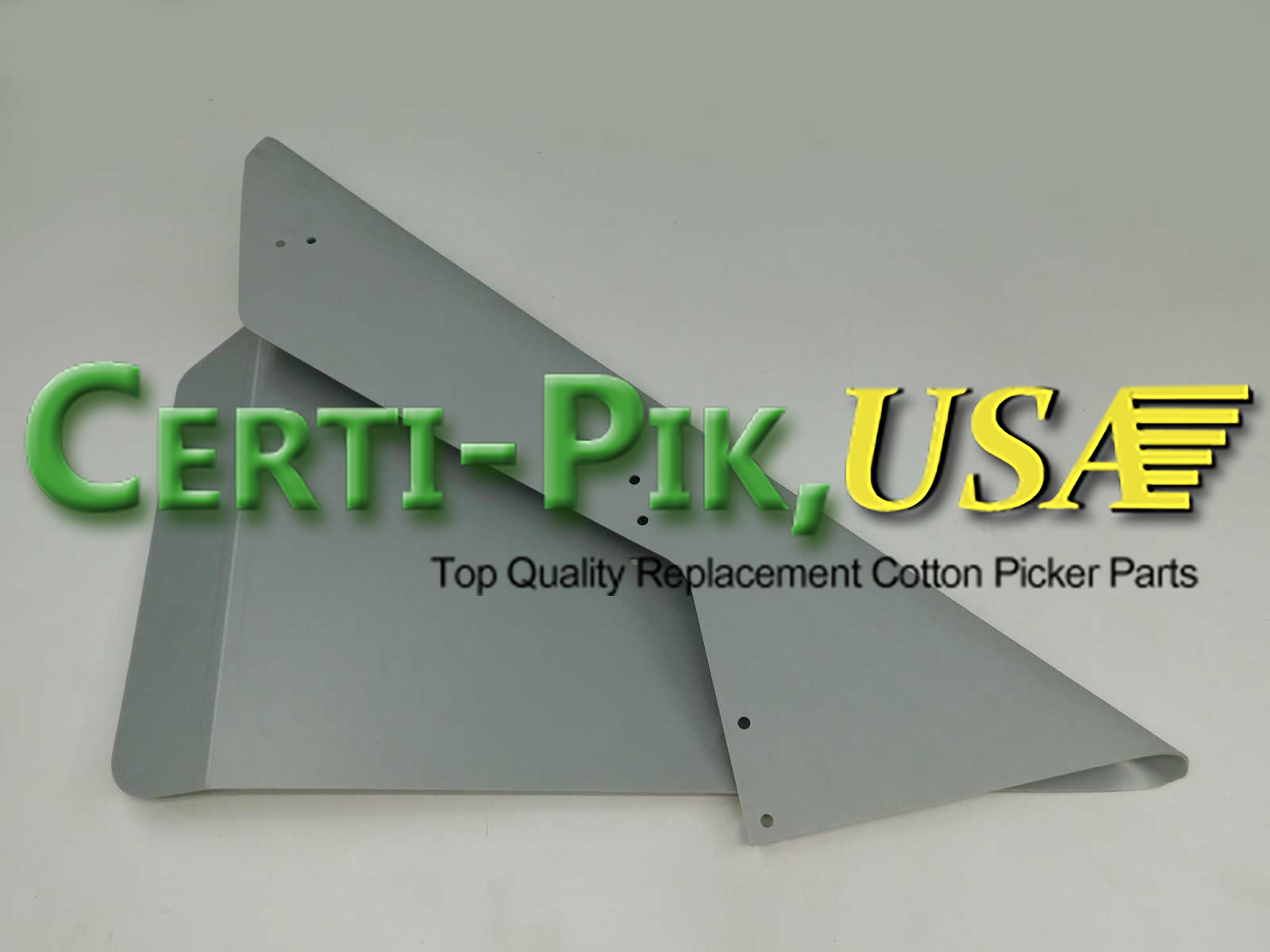 Description: GUIDE – R.H. PLASTIC S-LIFTER – (1822, 1844, 2022, 2044, 2055, 2155, 2555, CPX610-420-620, 625)
OEM Part: 126347A2
Section: Picking Unit Cabinet
Case / IH Stalk Lifter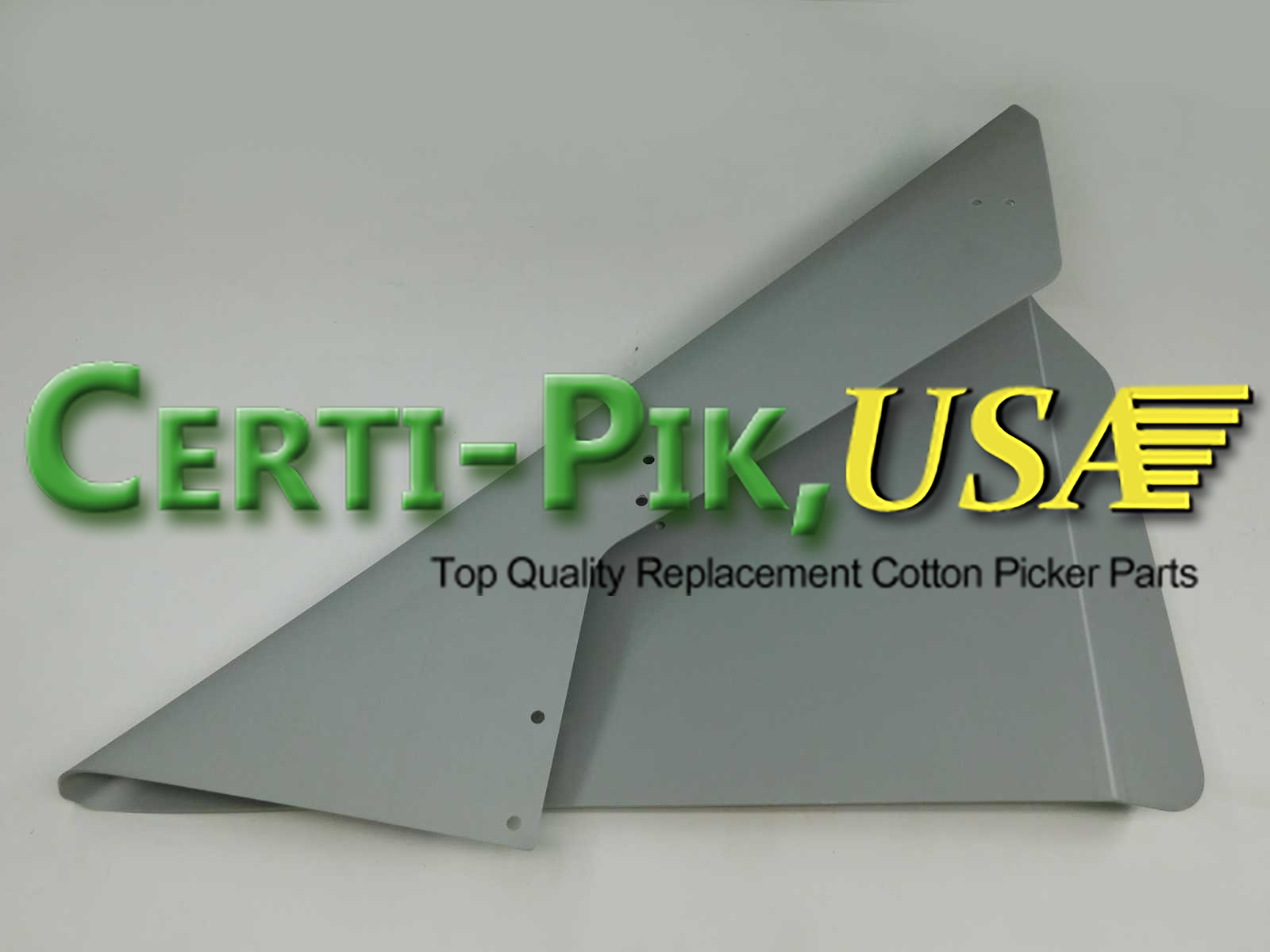 Description: GUIDE – L.H. PLASTIC S-LIFTER – (1822, 1844, 2022, 2044, 2055, 2155, 2555, CPX610-420-620, 625)
OEM Part: 126348A2
Section: Picking Unit Cabinet
Case / IH Stalk Lifter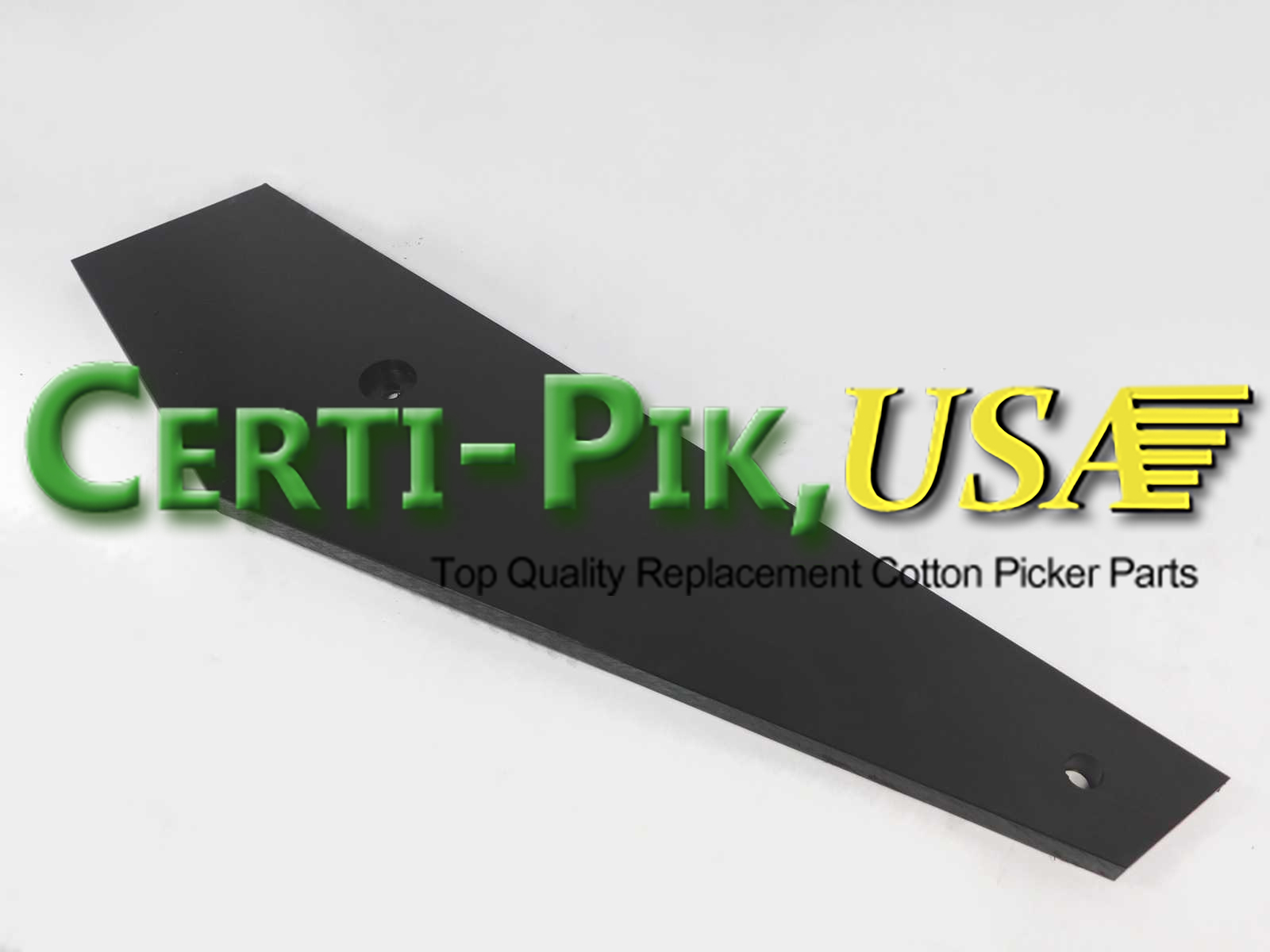 Description: POLY SKID PLATE – STALK LIFTER R.H. (1822, 1844, 2022, 2044, 2055, 2155, 2555, CPX610-420-620, 625)
OEM Part: 216970C4
Section: Picking Unit Cabinet
Case / IH Stalk Lifter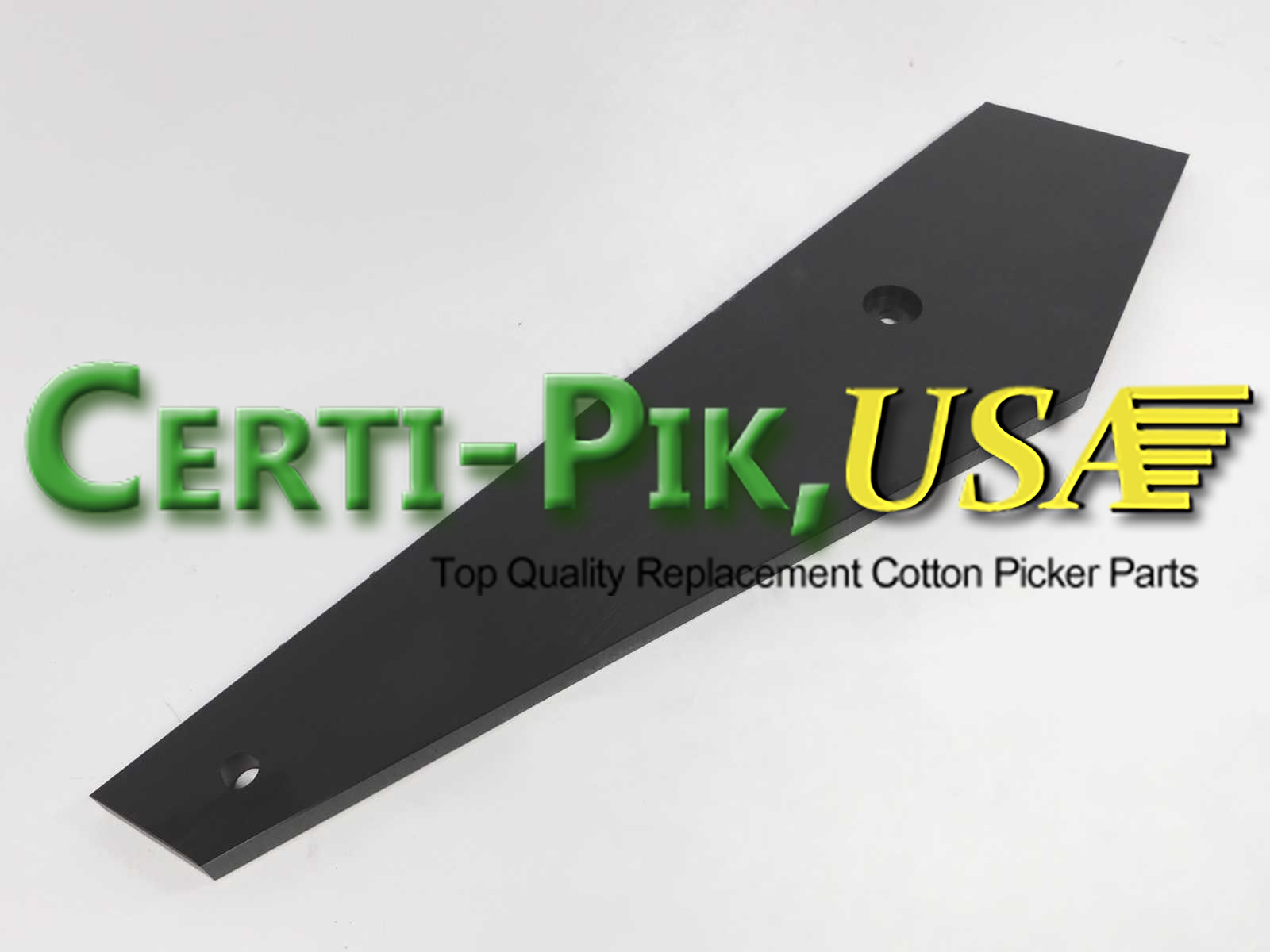 Description: POLY SKID PLATE – STALK LIFTER L.H. (1822, 1844, 2022, 2044, 2055, 2155, 2555, CPX610-420-620, 625)
OEM Part: 216969C4
Section: Picking Unit Cabinet
Case / IH Stalk Lifter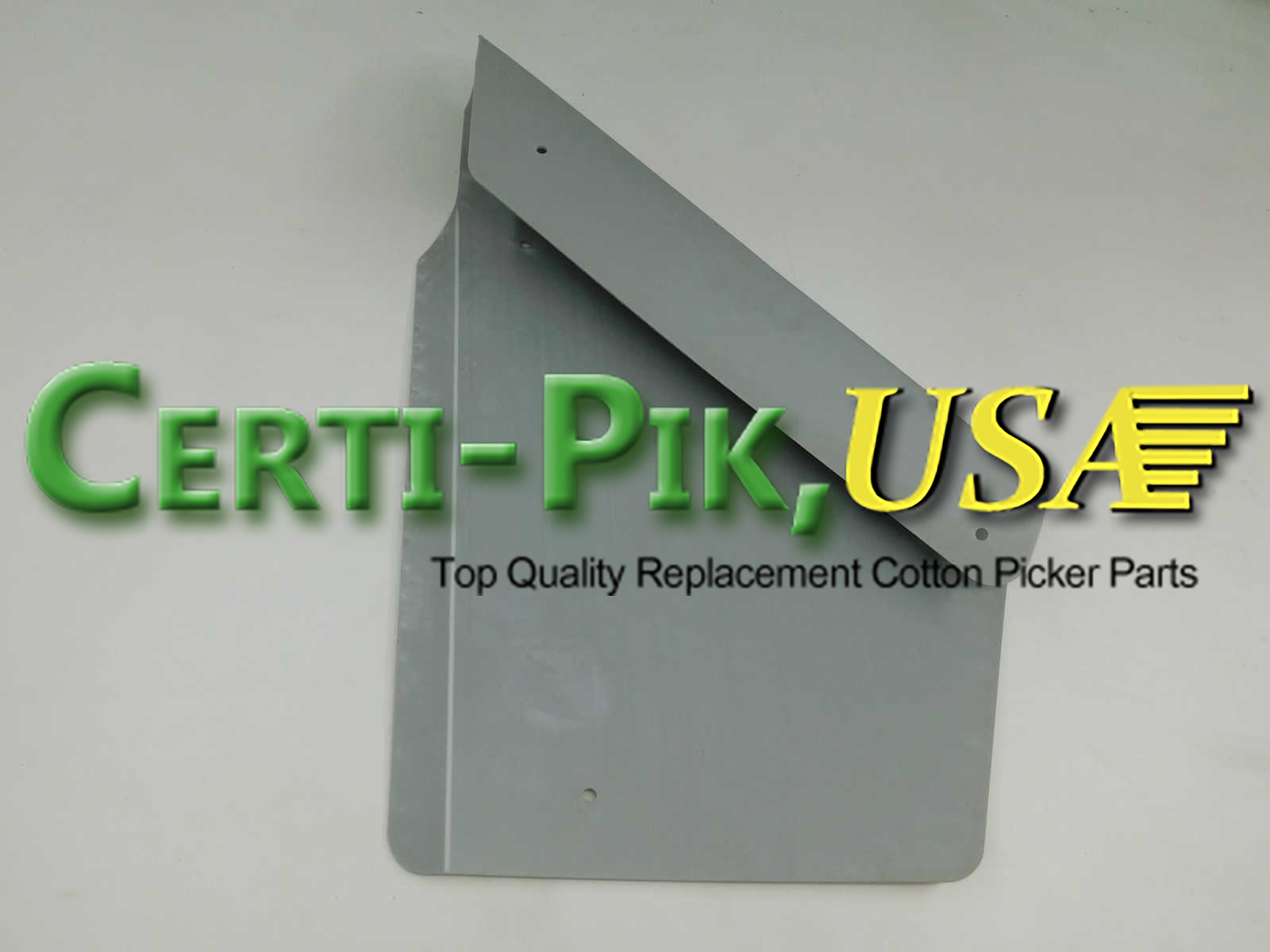 Description: GUIDE – R.H. REAR PLANT LIFTER – PLASTIC – (NEW GENERATION LIFTER 625-635)
OEM Part: 87427884
Section: Picking Unit Cabinet
Case / IH Stalk Lifter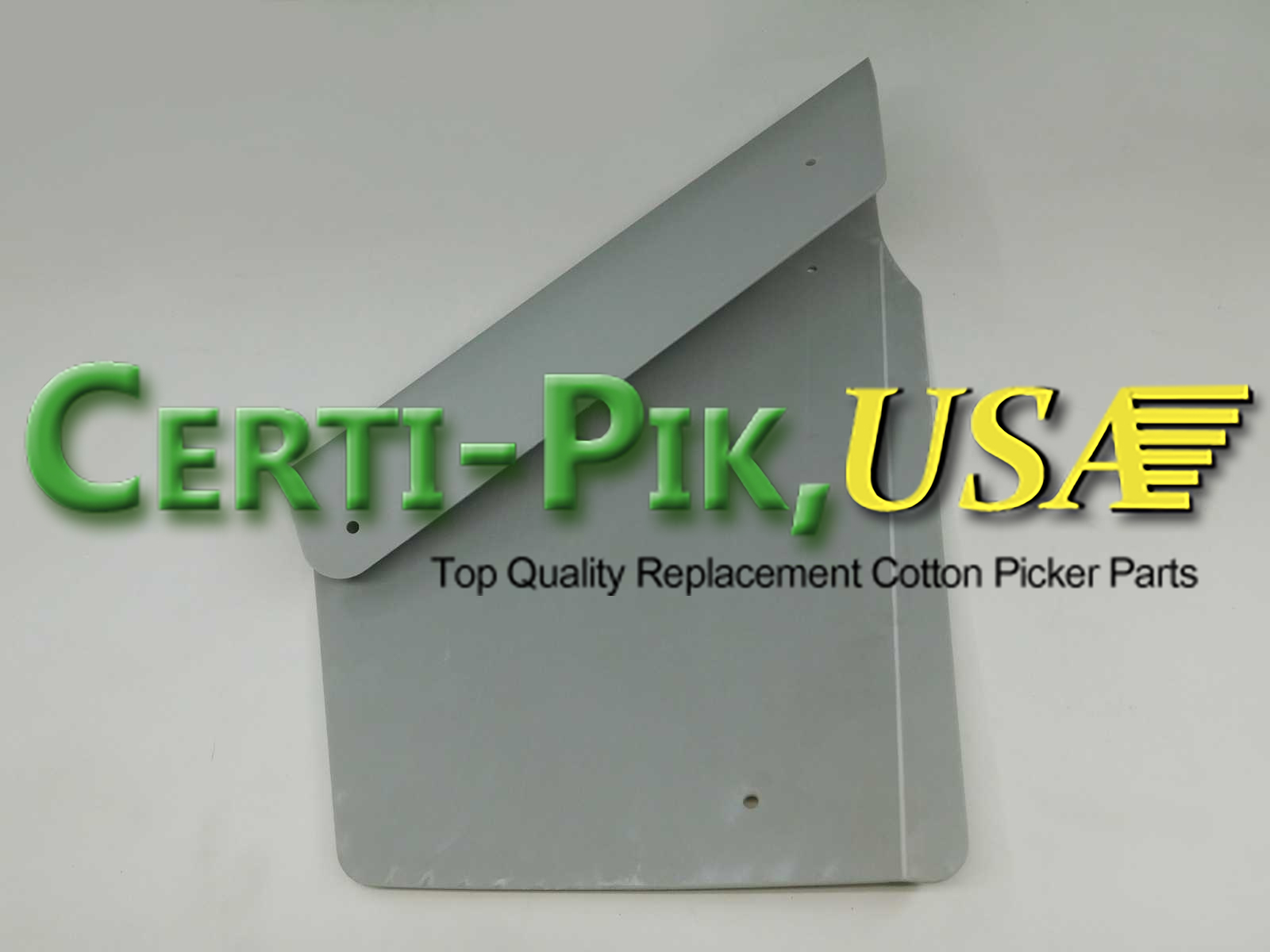 Description: GUIDE – L.H. REAR PLANT LIFTER – PLASTIC – (NEW GENERATION LIFTER 625-635)
OEM Part: 87427883
Section: Picking Unit Cabinet
Case / IH Stalk Lifter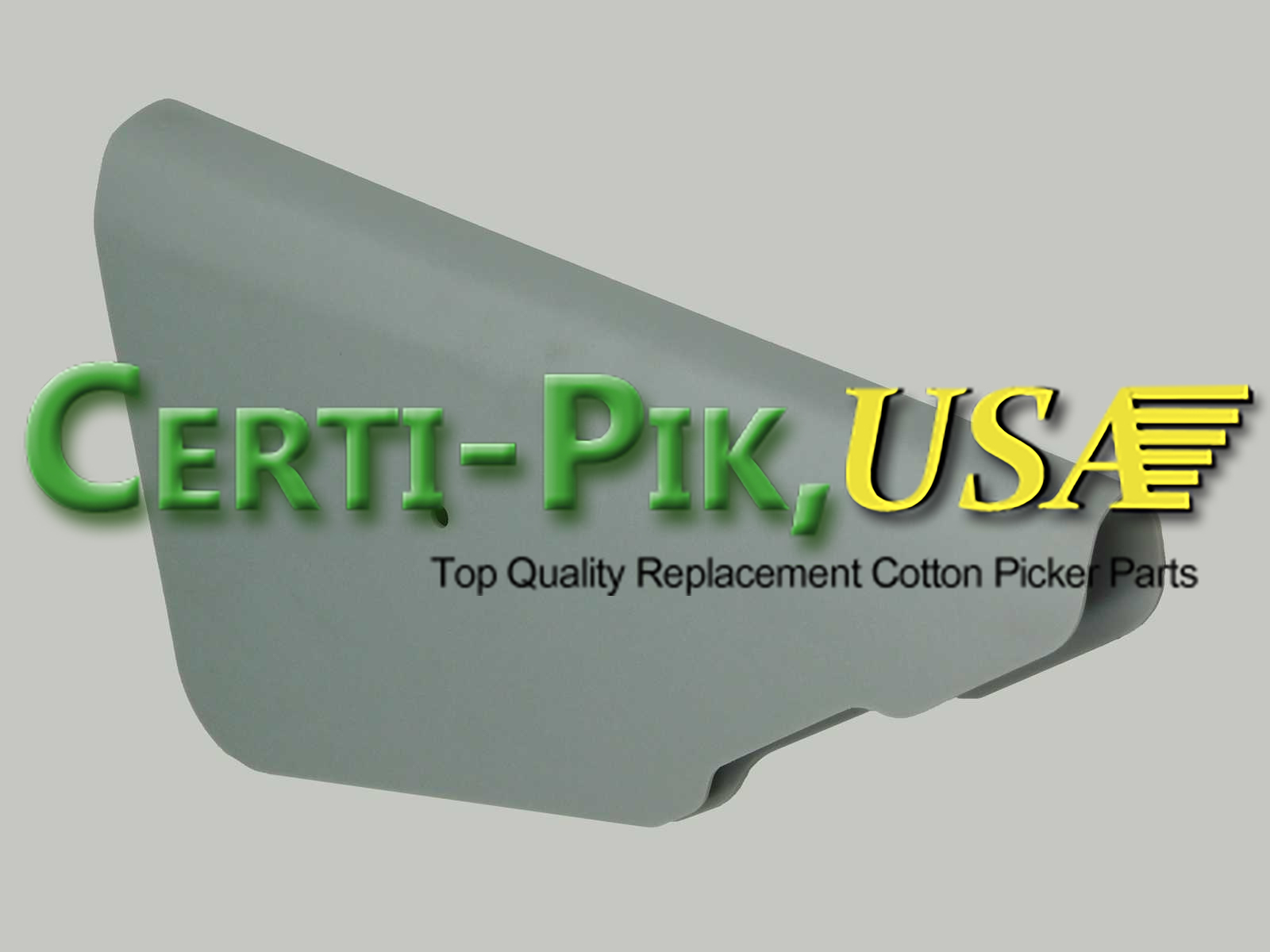 Description: GUIDE – BOTTOM PLANT LIFTER – PLASTIC – (NEW GENERATION LIFTER 625-635)
OEM Part: 87638897
Section: Picking Unit Cabinet
Case / IH Stalk Lifter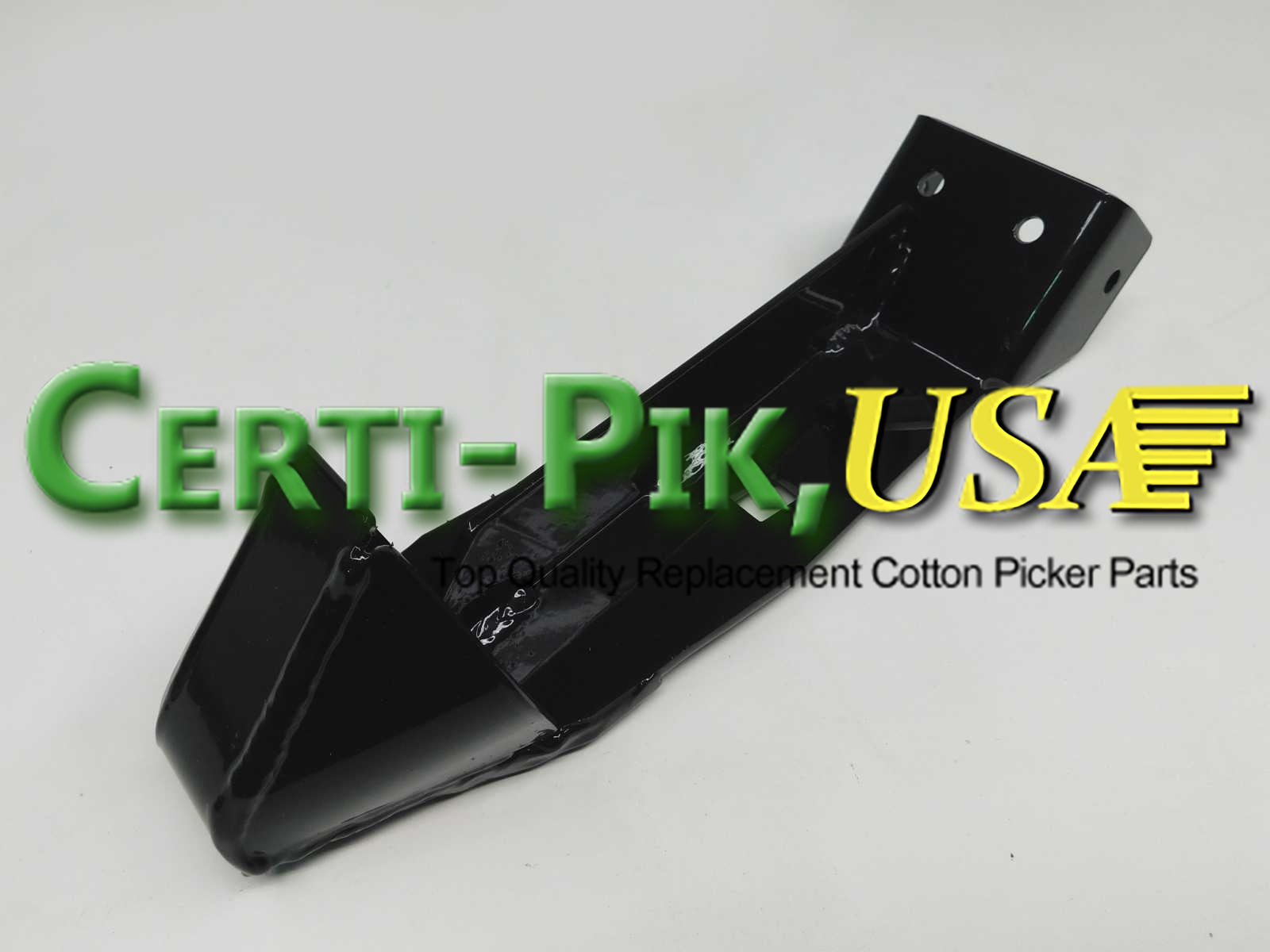 Description: SHOE – STEEL STALK LIFTER – R.H. – (NEW GENERATION LIFTER 625-635)
OEM Part: 87638884
Section: Picking Unit Cabinet
Case / IH Stalk Lifter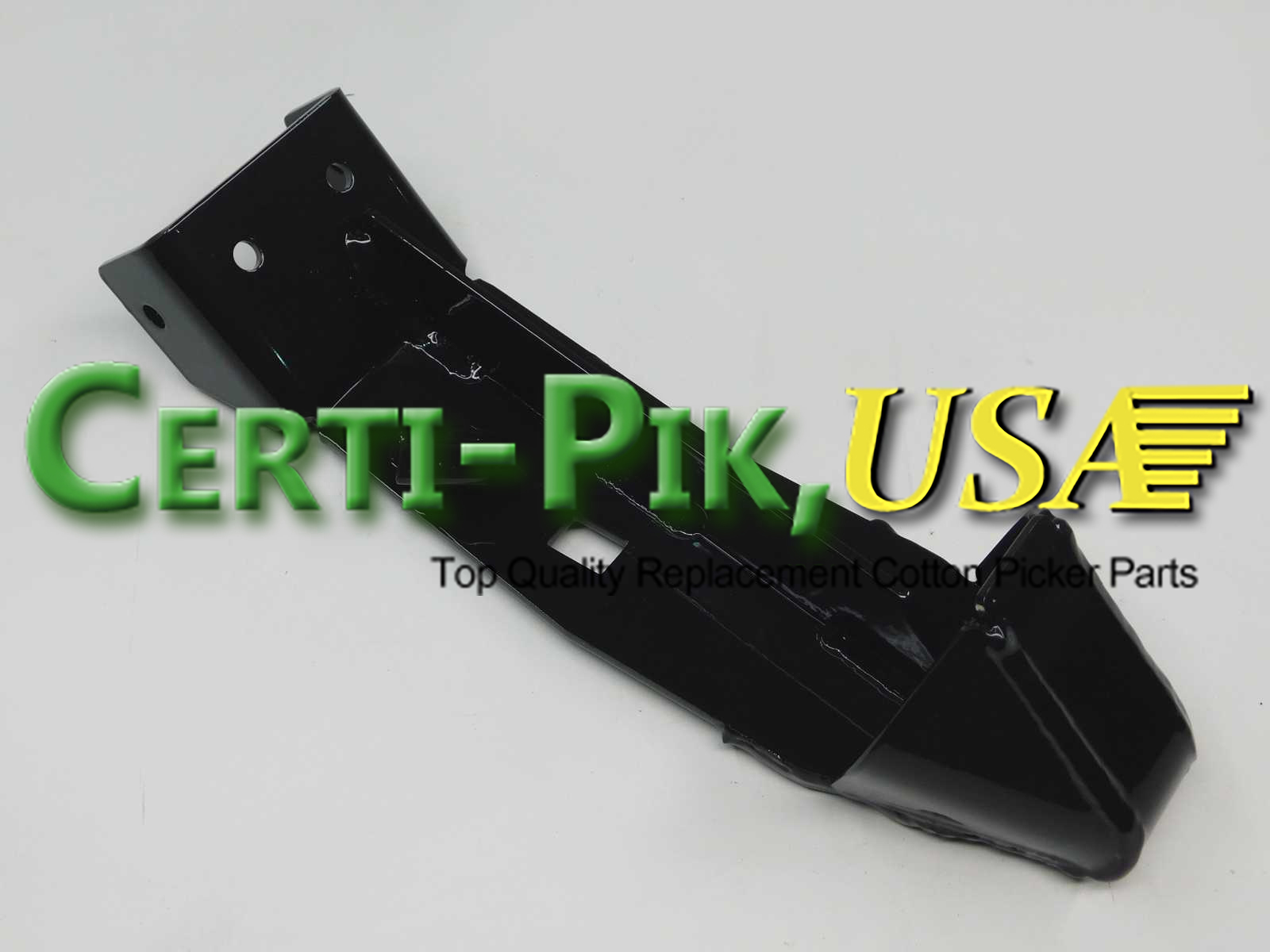 Description: SHOE – STEEL STALK LIFTER – L.H. – (NEW GENERATION LIFTER 625-635)
OEM Part: 87638883
Section: Picking Unit Cabinet
Case / IH Stalk Lifter
---